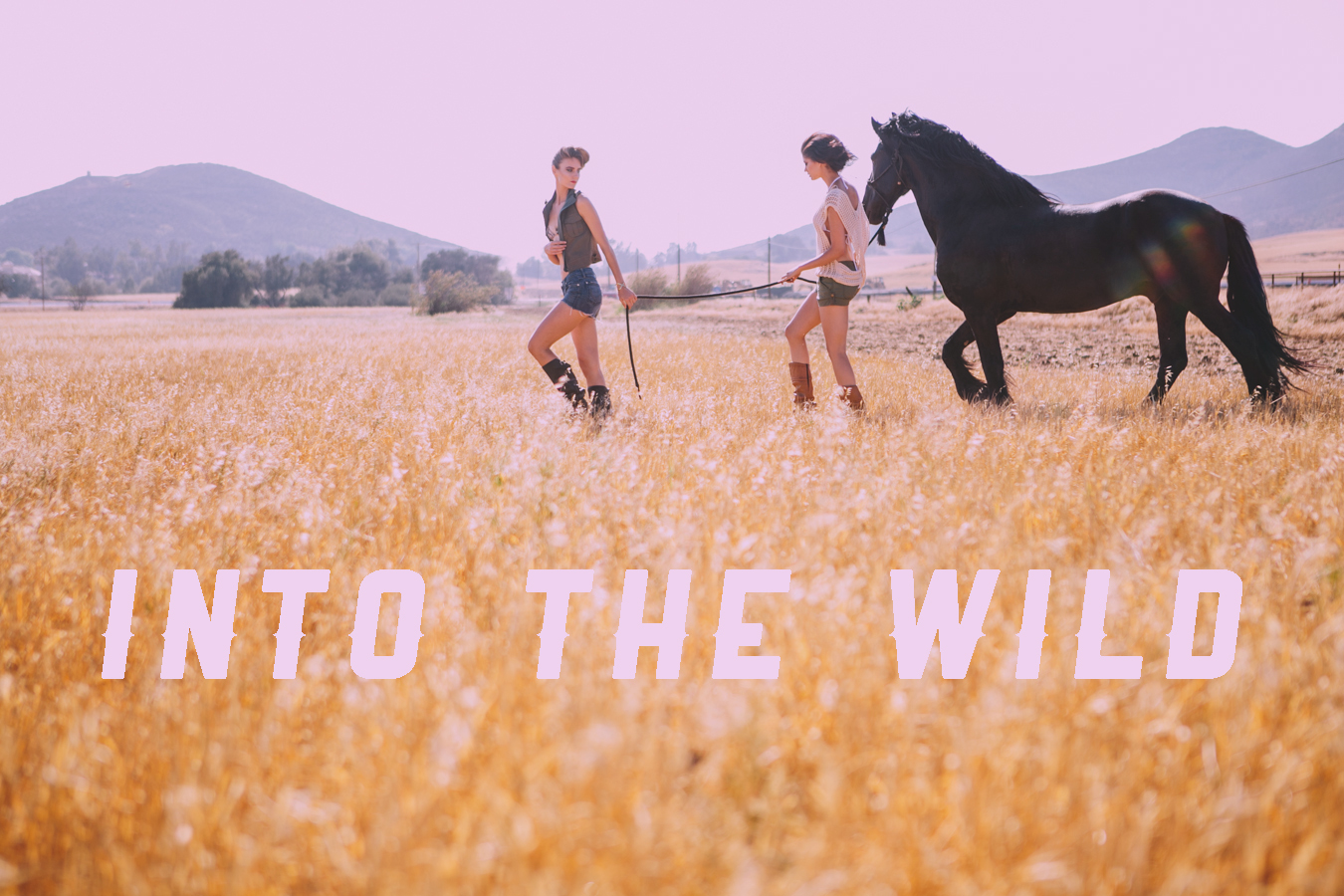 I had always wanted to do a shoot with zebras.  But this past April, it finally happened.
You might think that zebras are a dime a dozen, but they're not.  I searched in Chicago, Milwaukee and Melbourne … going so far as calling zoos to see if they ever allowed their animals to be used in photo shoots, but no dice.
But LA.  Oh, in LA, you can find anything.  And so, this shoot came together in 3 days, and we even got to work with the dreamiest team this side of the Mississippi!  The Instagram celebrities Amy Clarke + Heidi Marie Garrett did hair/makeup.  Our old (not actually old) friend Gina modeled, along with the divine Colleen and dashing Mike and Charlie.  Anne Sage worked the inspiration boards and sourced clothes from Apolis + Bollare.  Sarah was a champion at wardrobe and styling, and Jessica absolutely rocked the prop styling side of thing.  Dominique welcomed us onto her farm, was beyond hospitable and answered all of our animal-related questions until the sun went down, and Robert made a video so beautiful that you actually might cry.  This'll go down as one of our favorite days of the year, for sure — one of those creative dreams that ended with the happiest of endings!
[Oh, and if you're curious about Insta'documentation/BTS shots on the day of this shoot, check Instagram under the hashtag #zorseofcourse.  You'll see lots of tomfoolery from that day back in April!]
When you're working with something like exotic animals and gorgeous models, there's a fine line between complimenting and distracting in stylistic choices.  SO, the inspiration from the styling of this shoot came directly from the animals we were working with. We decided to explore the interplay of colors and textures of the exotic animals and their natural habitat—avoiding bright colors and patterns that could potentially be seen as competition for the already-stunning animals. These stylistic choices were made in the effort to unify us with the animals: reminding us to return to basics, appreciate what is natural and draw from the magnificence that already exists right in front of us.  (That's what I write like when I'm trying to sound super poised.  Crazy, huh?)  😉
We are so excited to finally share this little creative baby with you today!  And to the dream team who worked with us to make this happen?  You guys are amazing.  We are so grateful to you and for you, and we hope you'll collab with us again very soon…  😉  xo!
[This shoot is also featured over on Glitter Guide today, which we are totally stoked about!]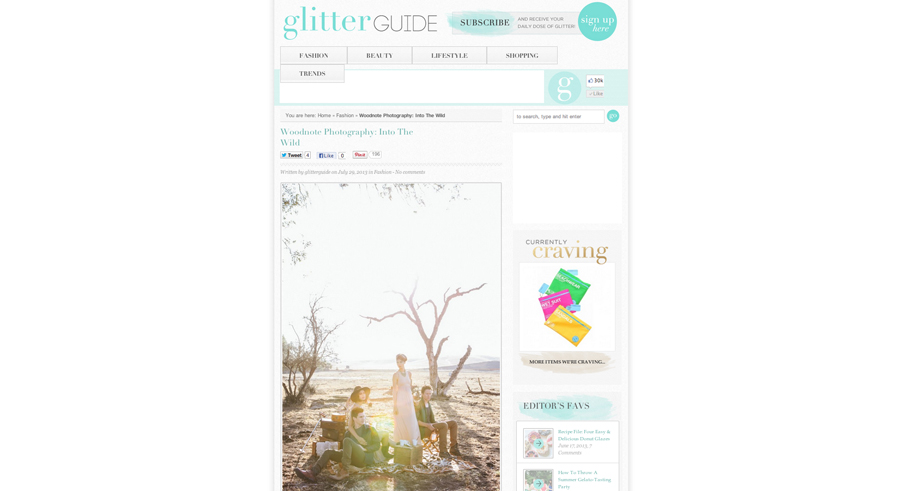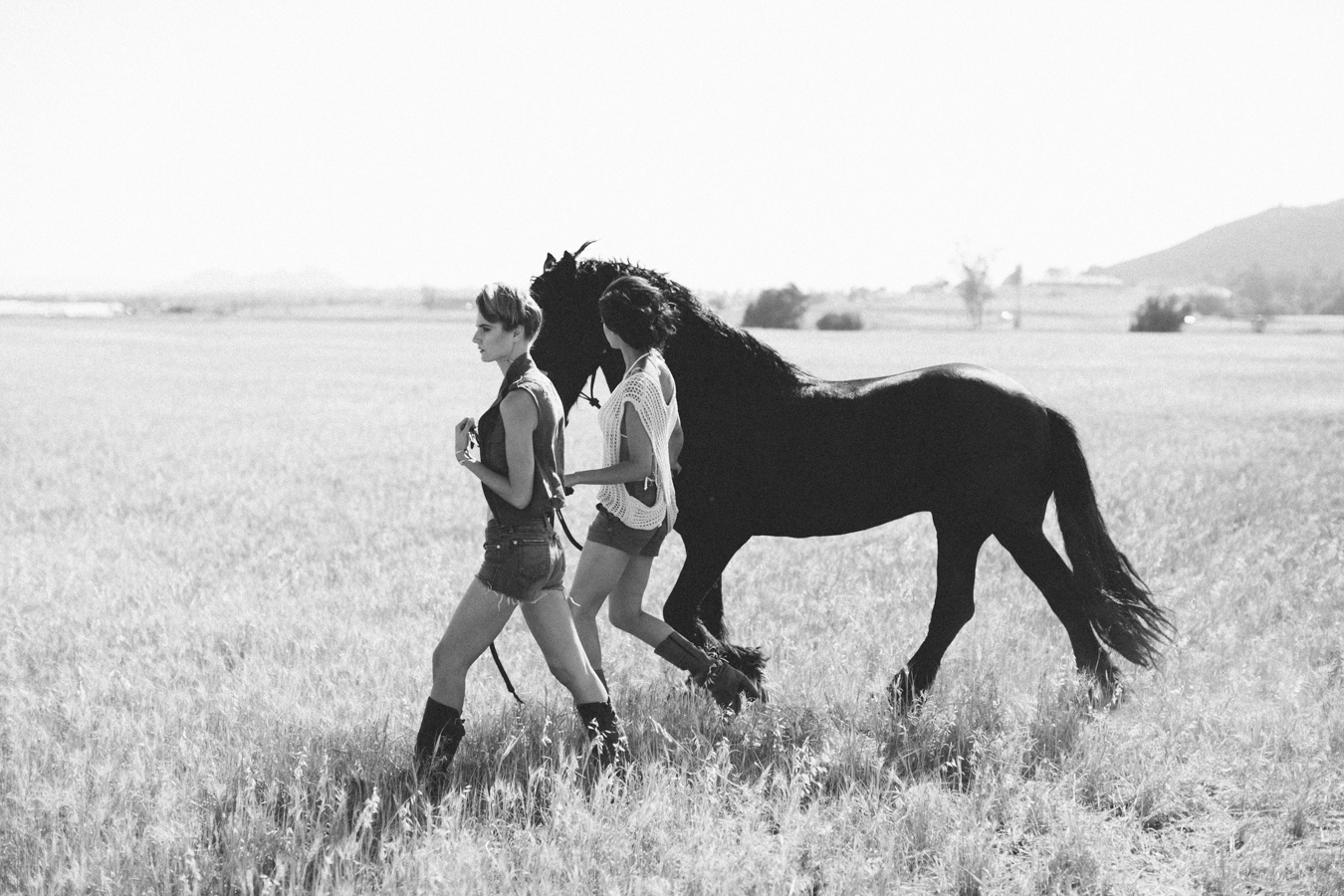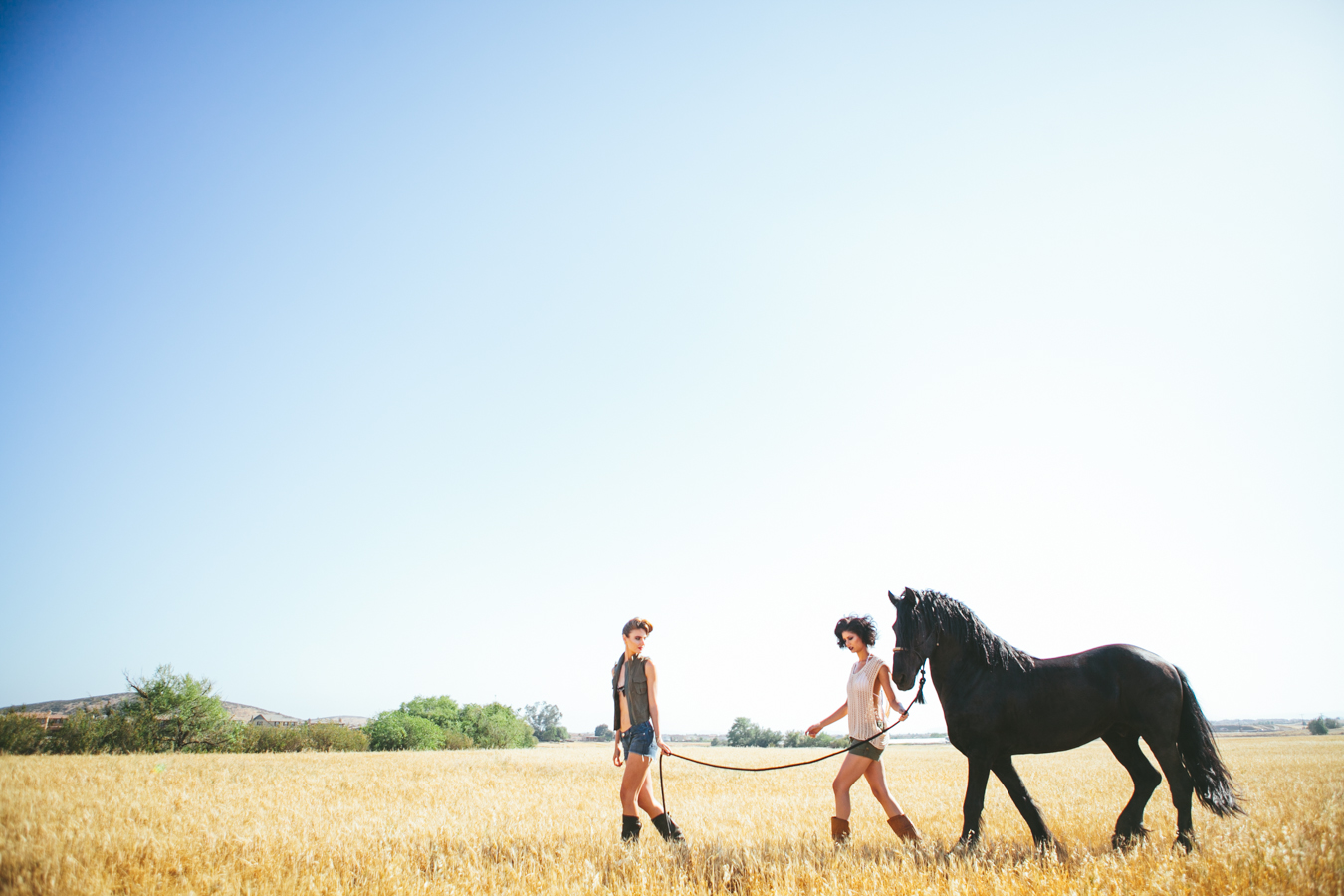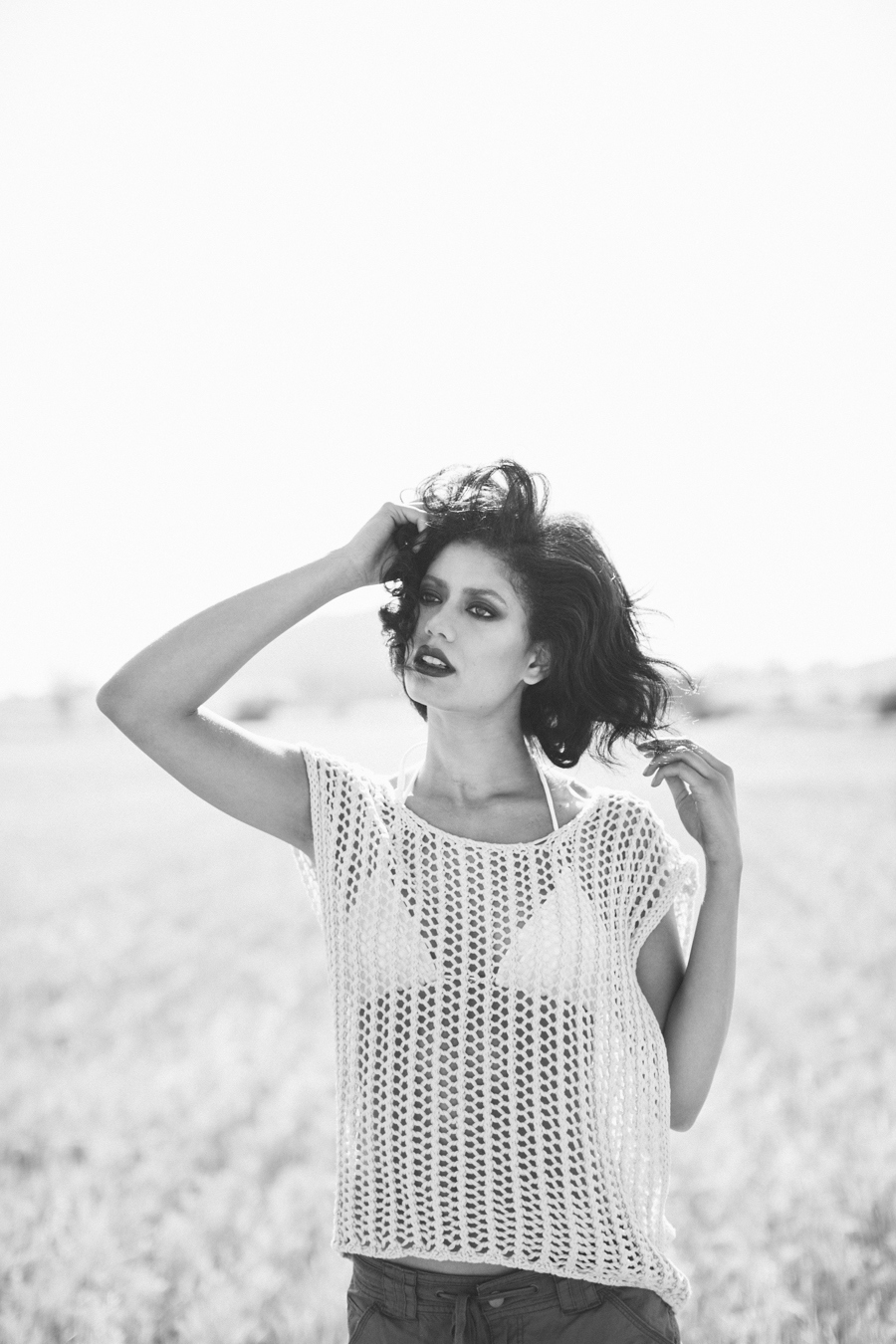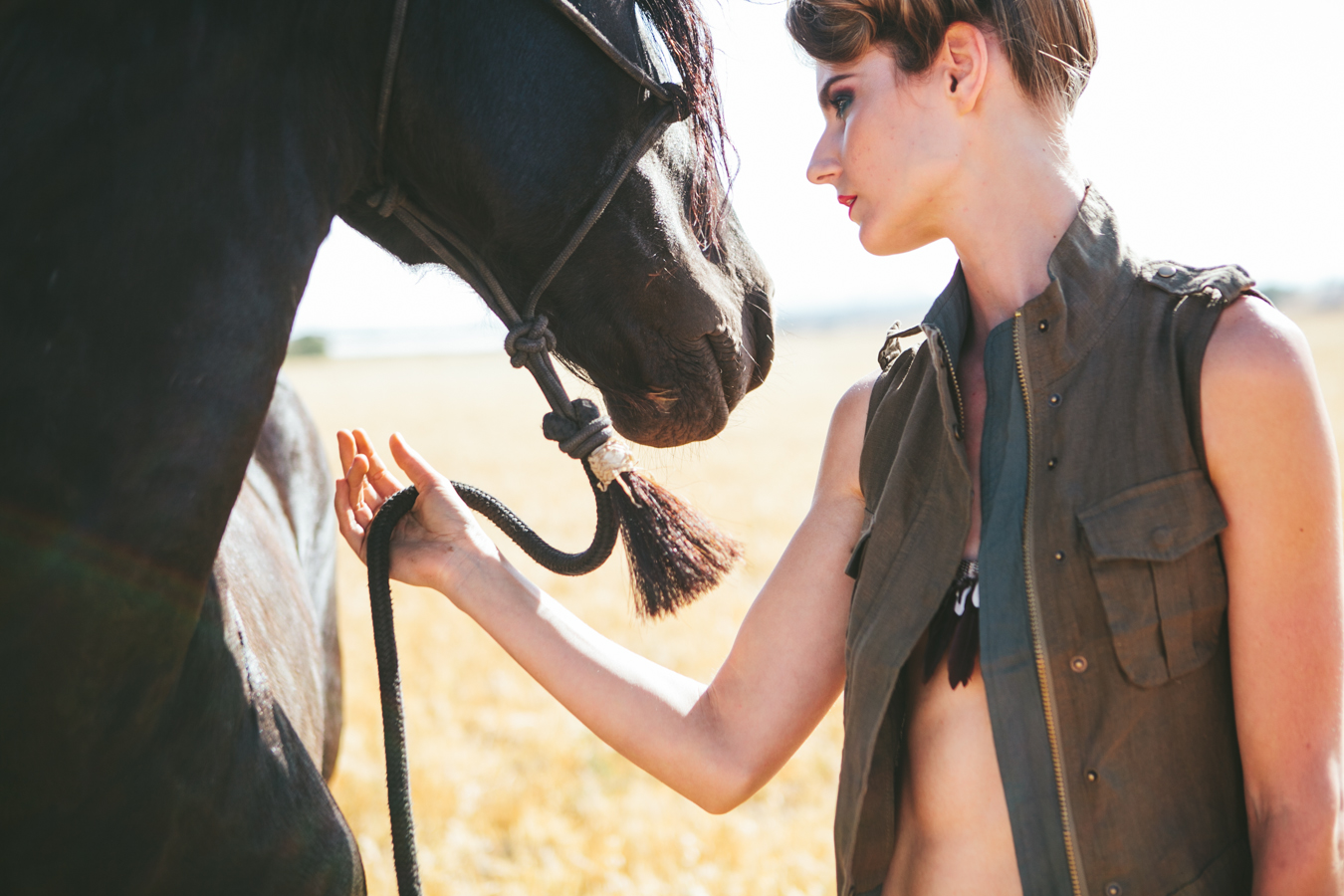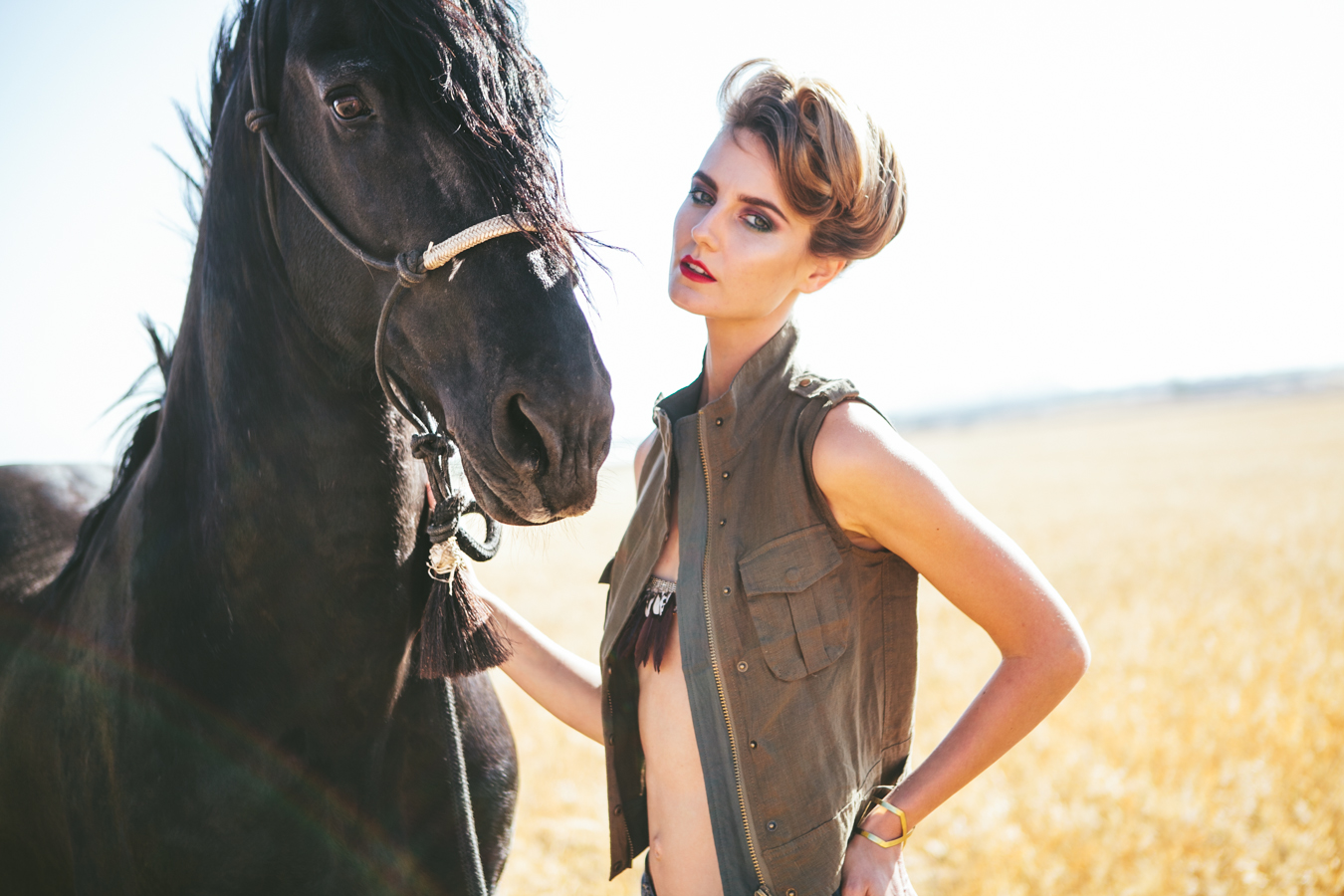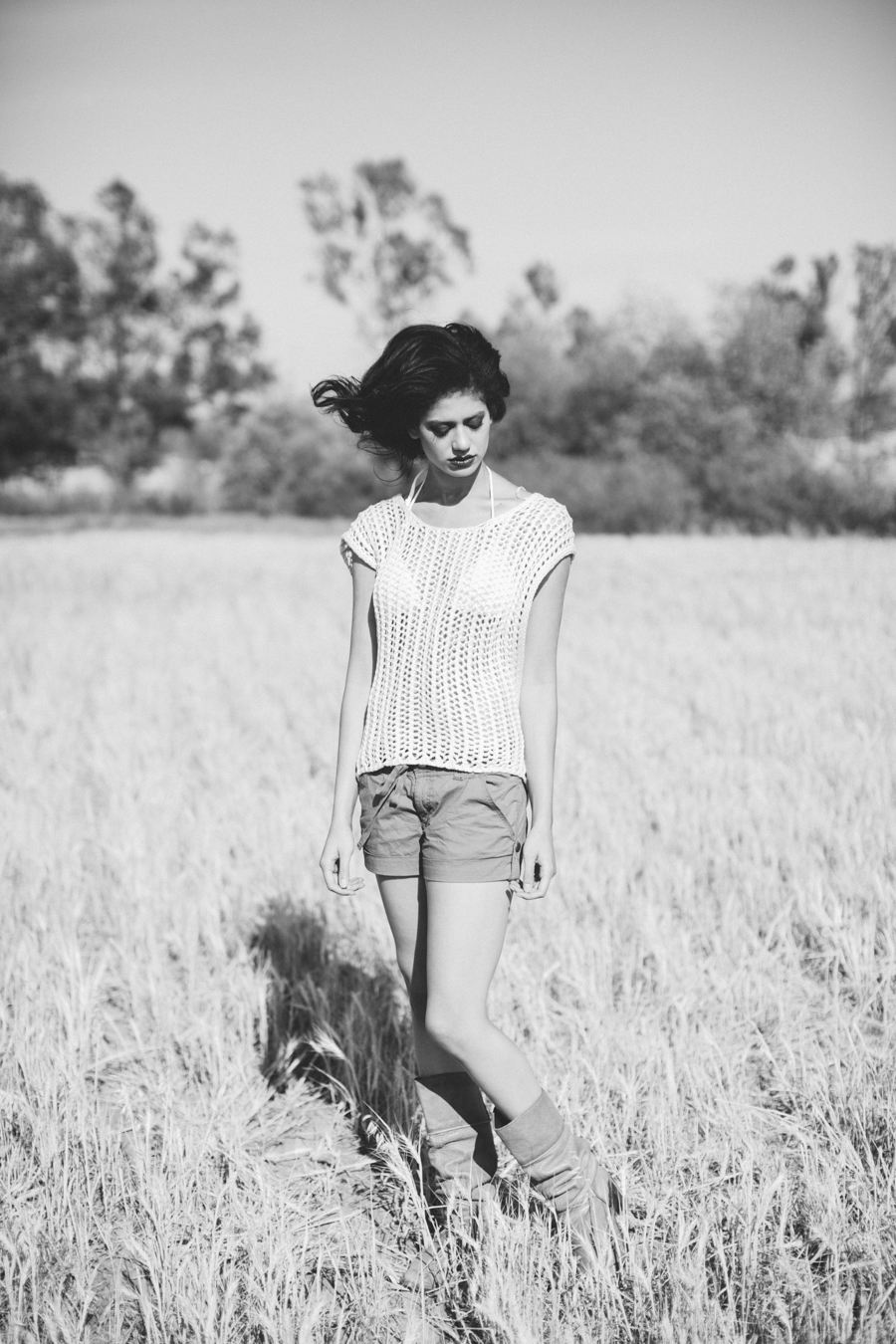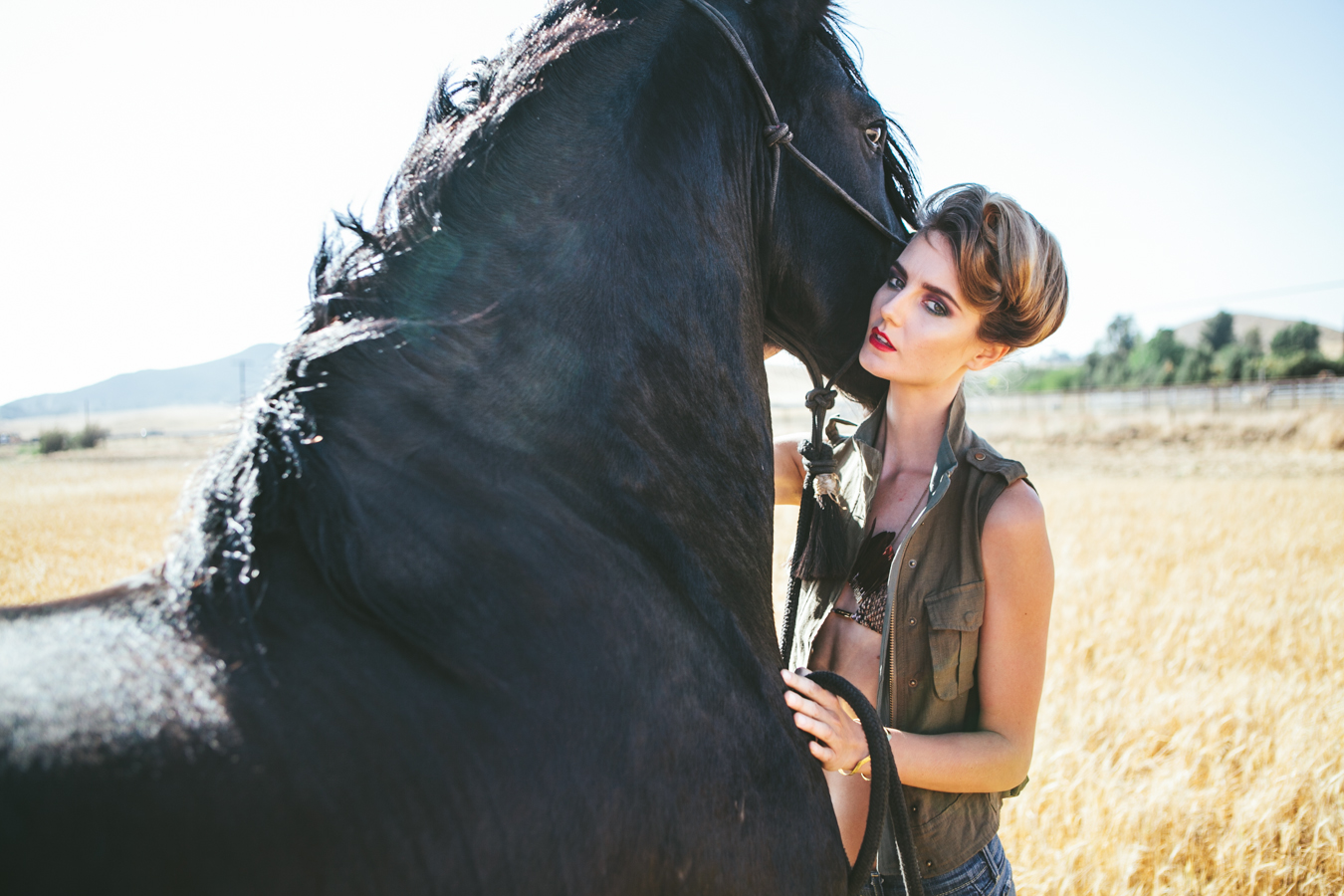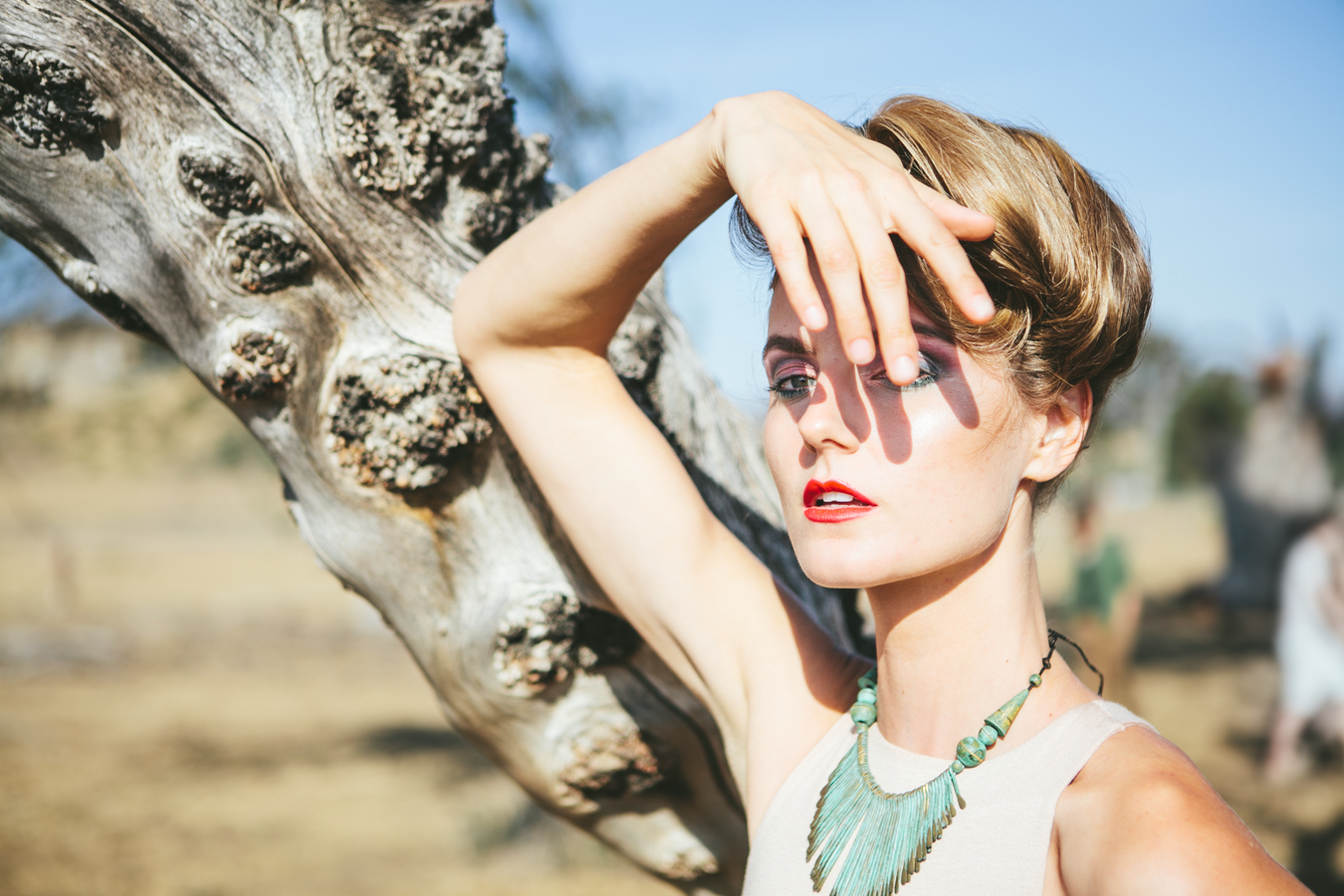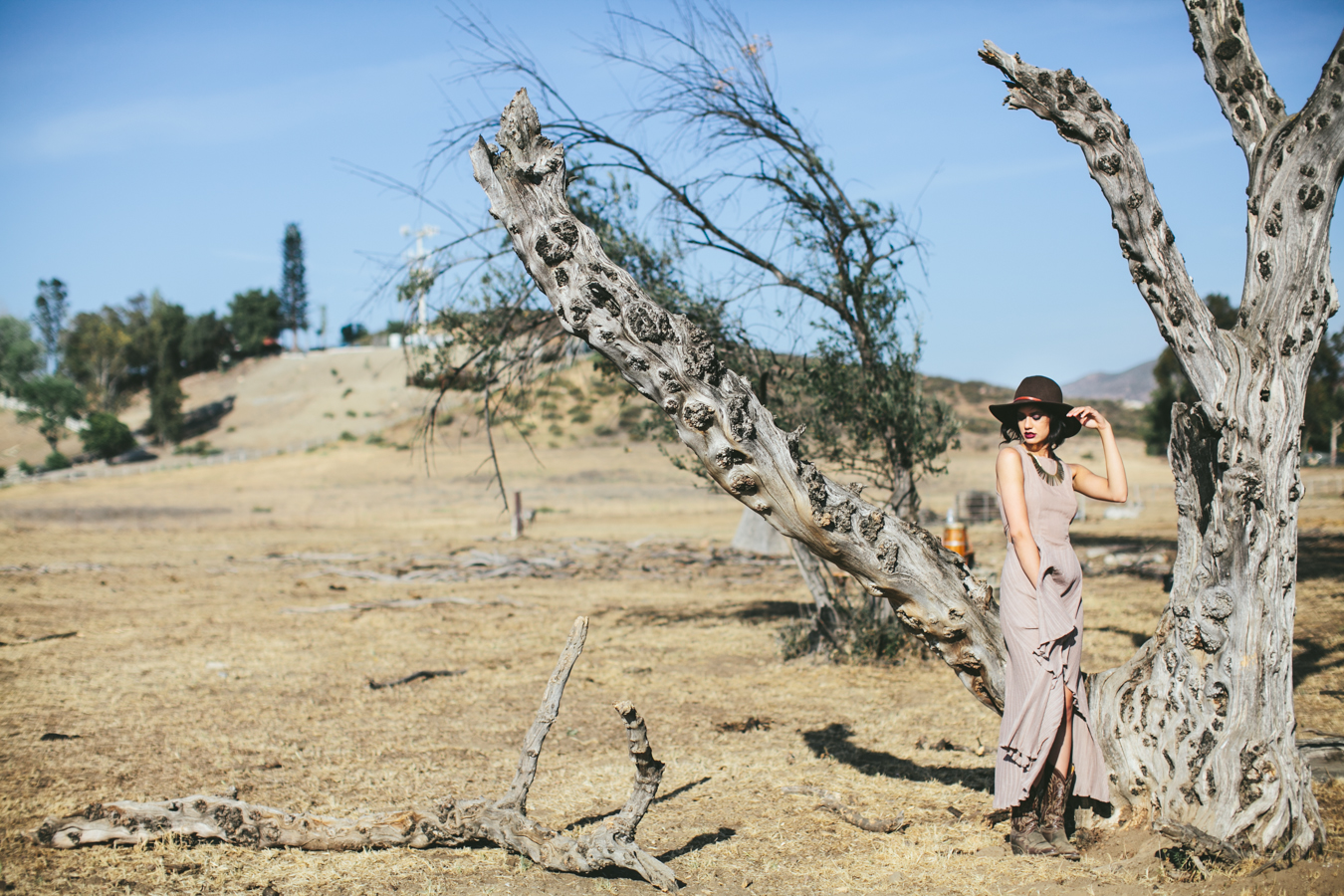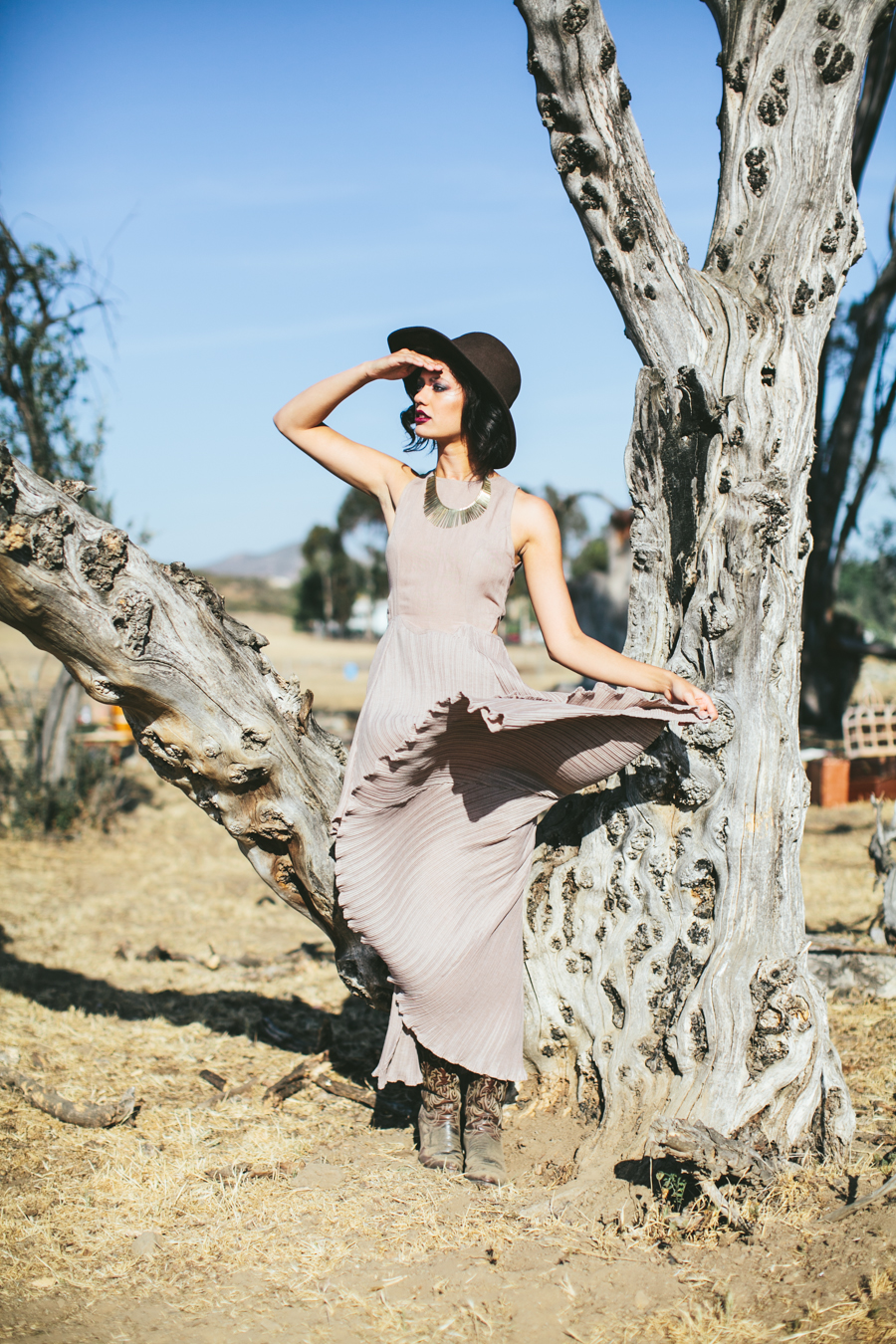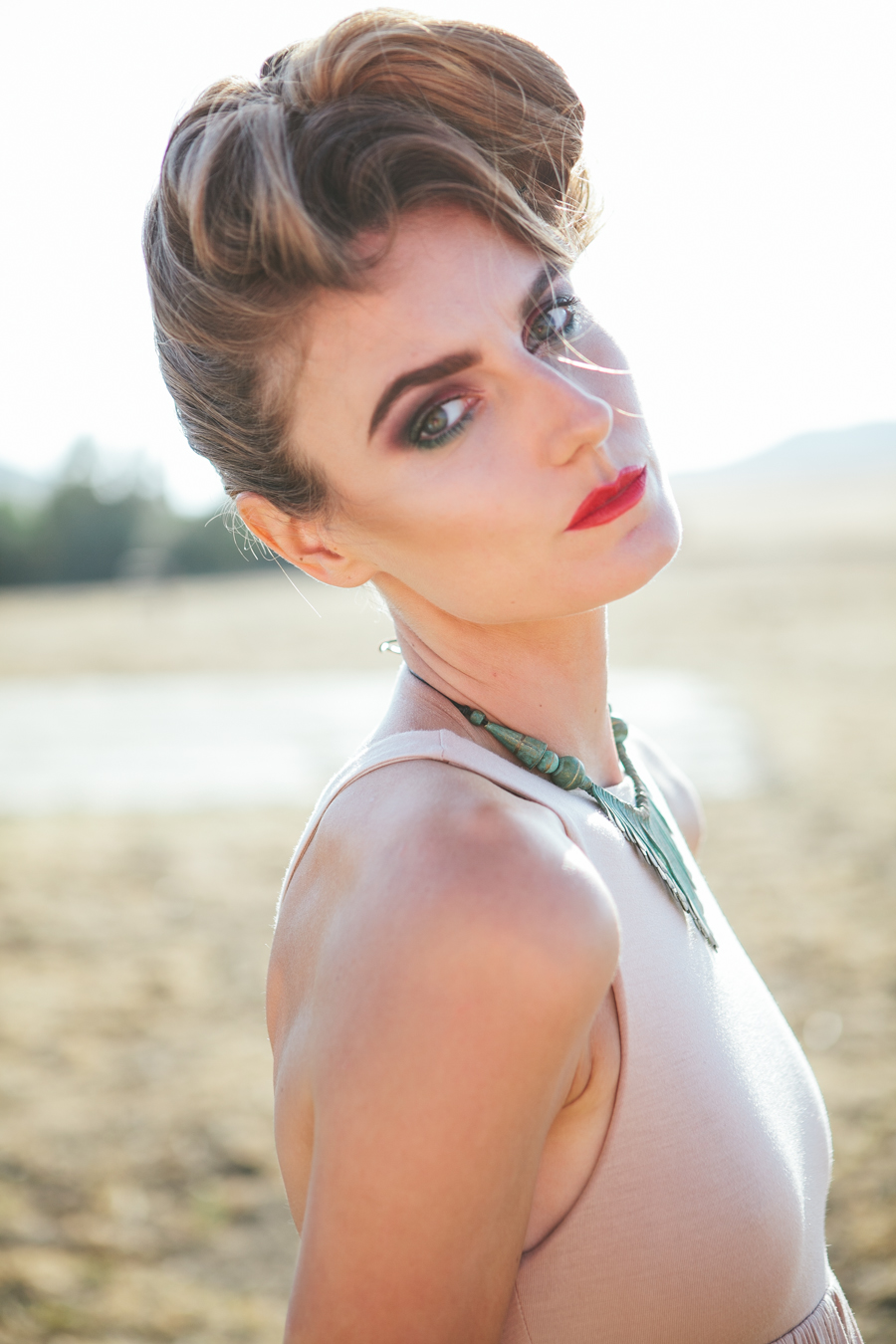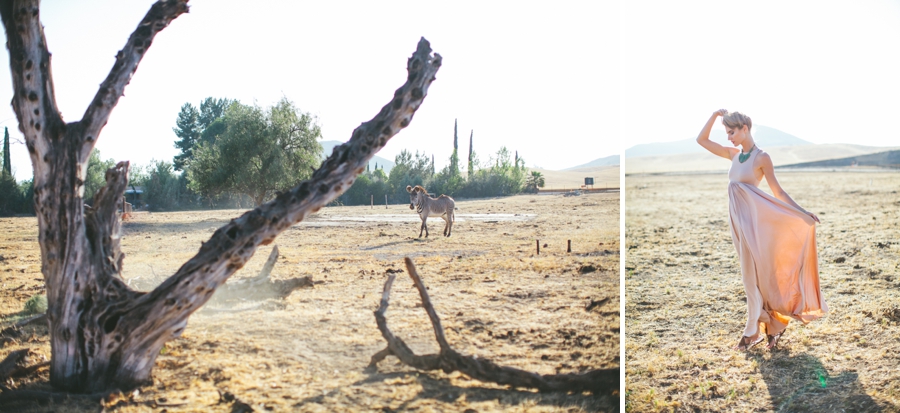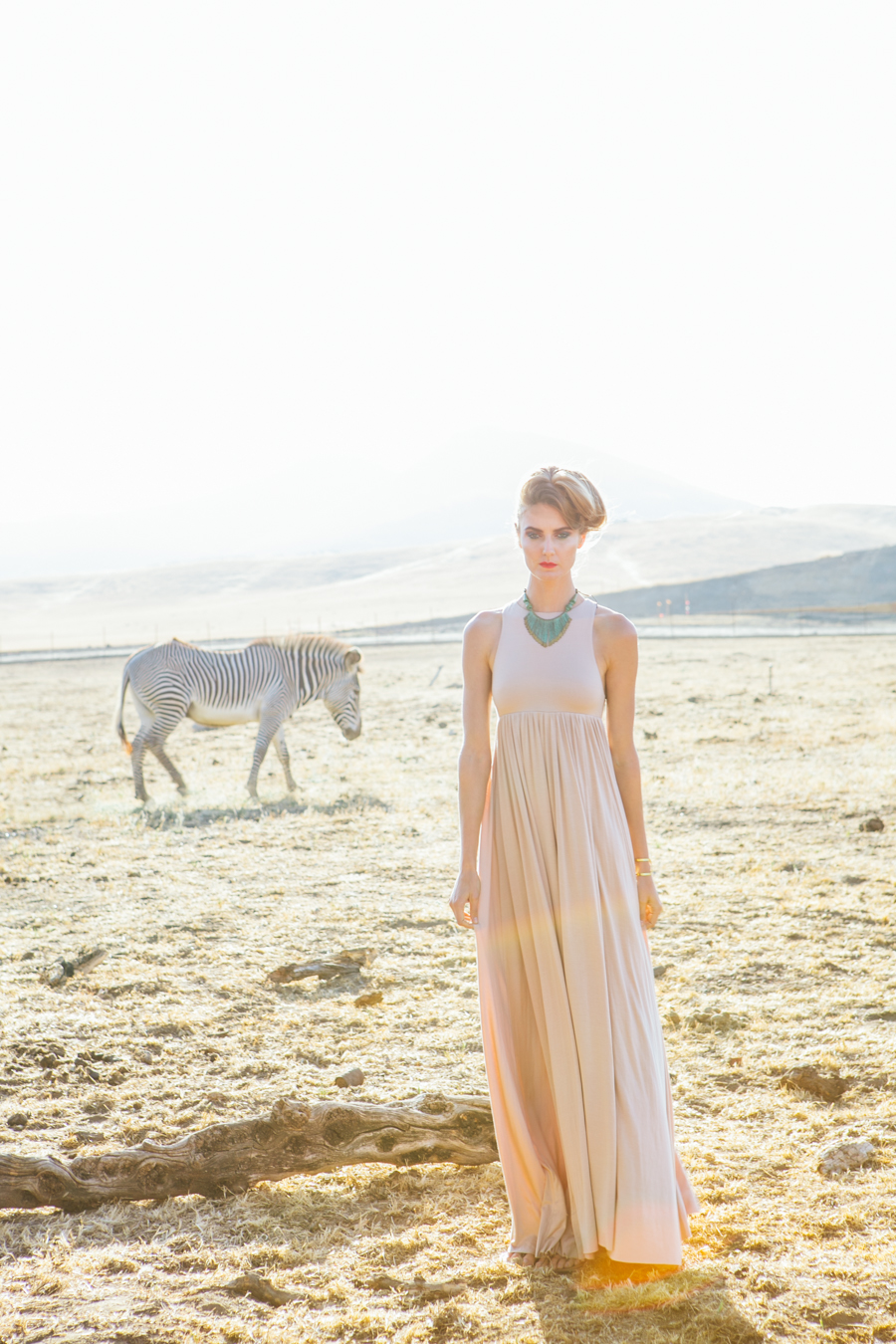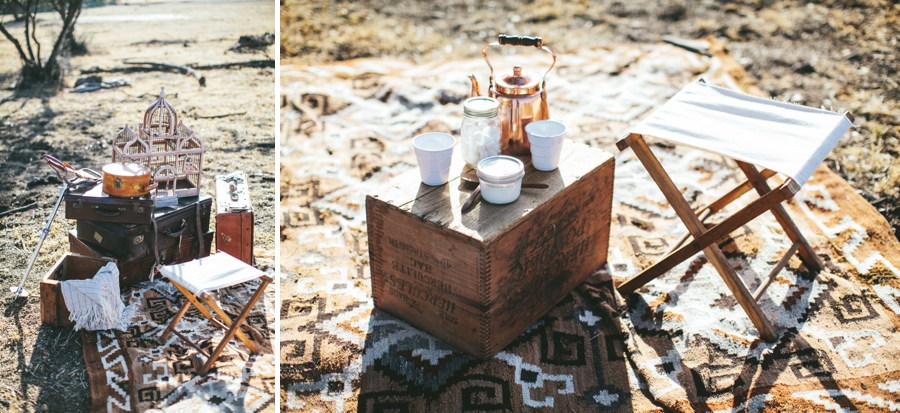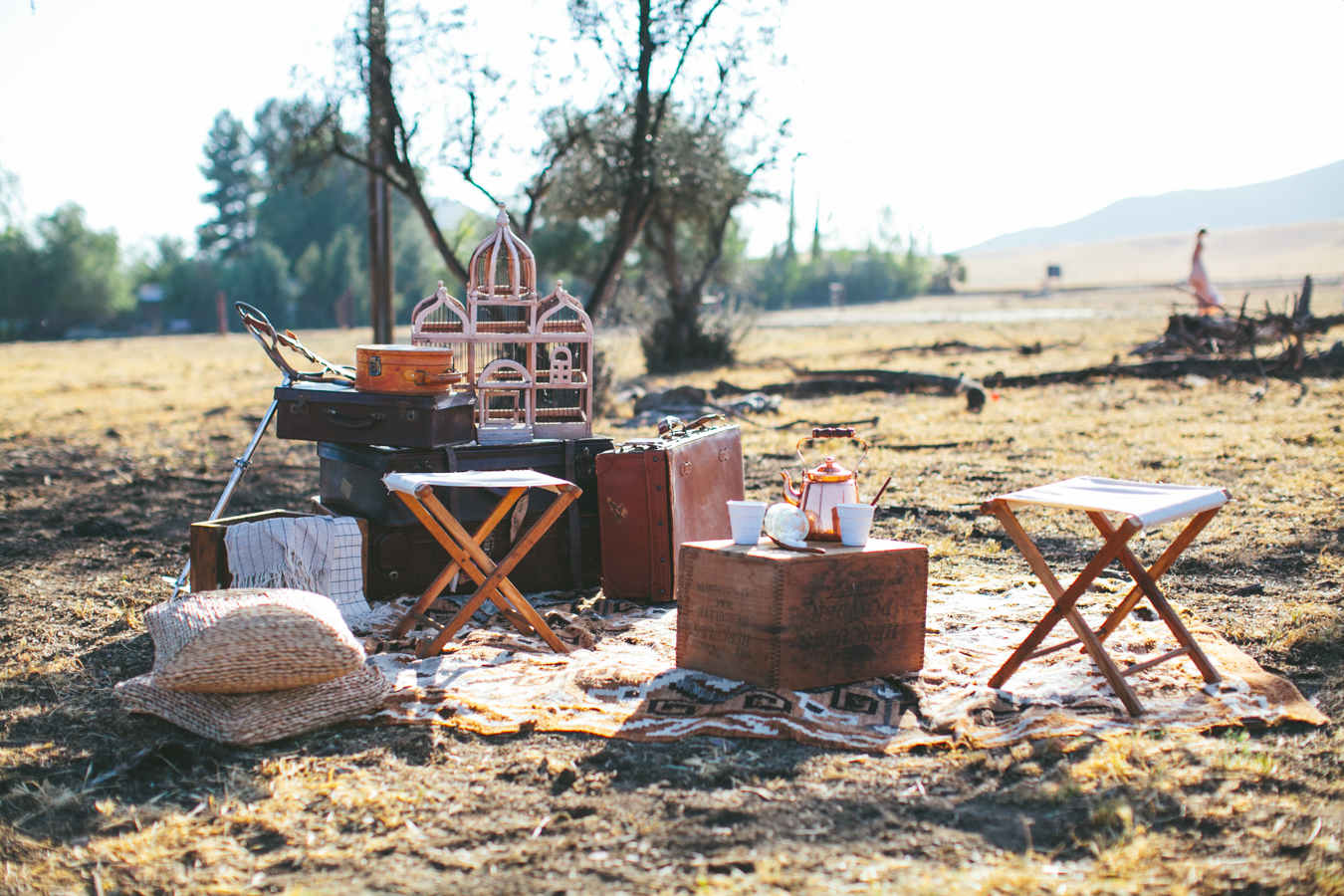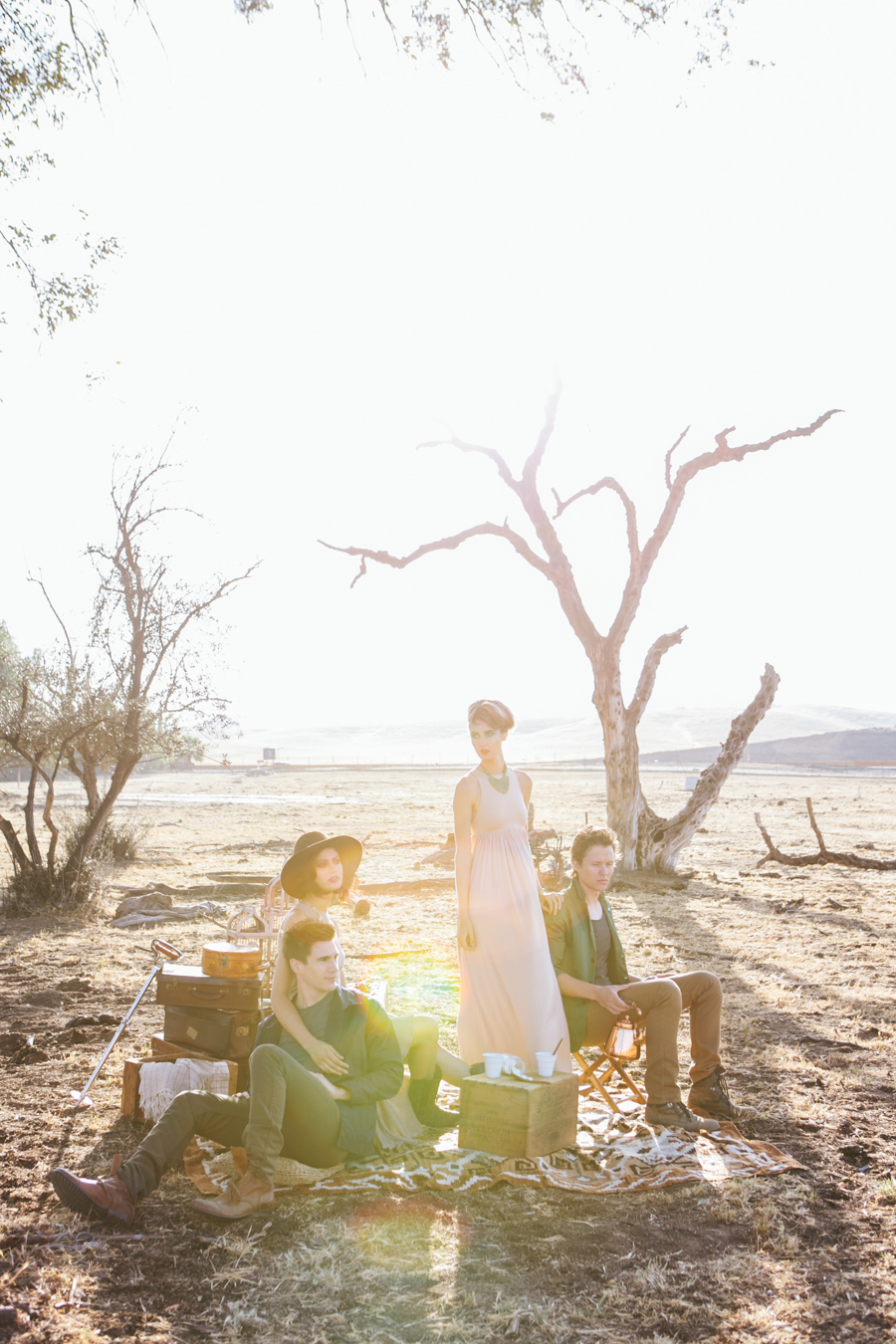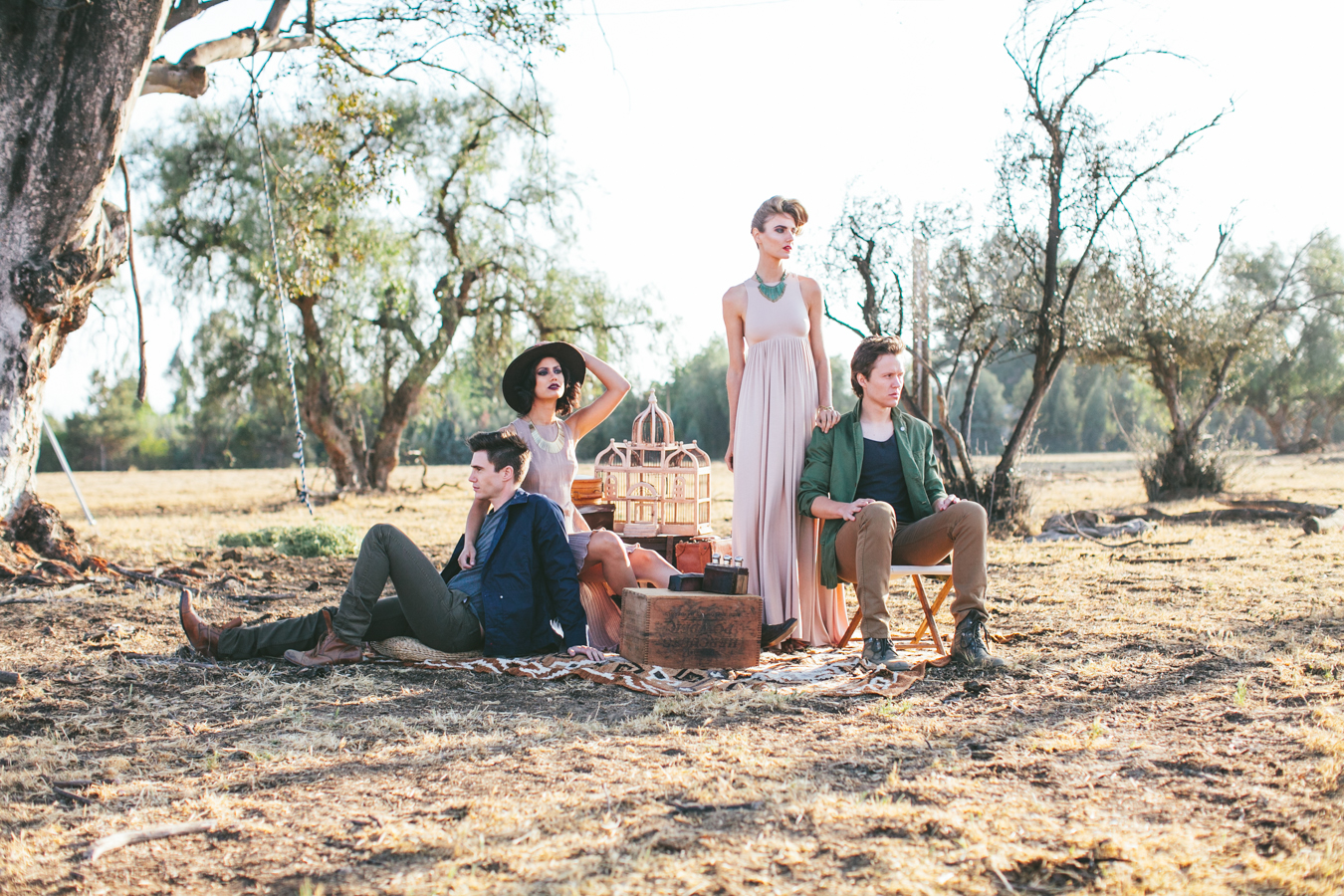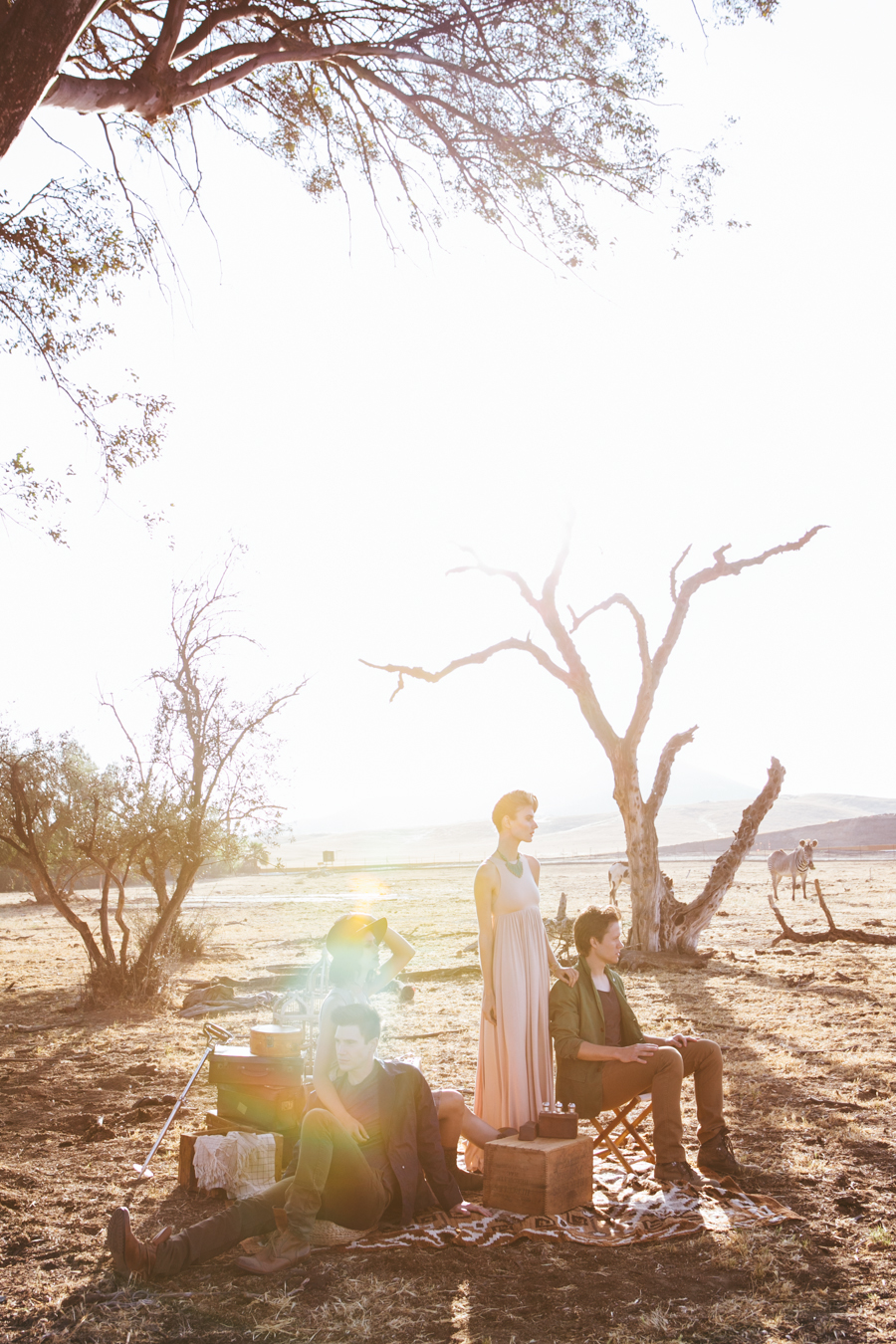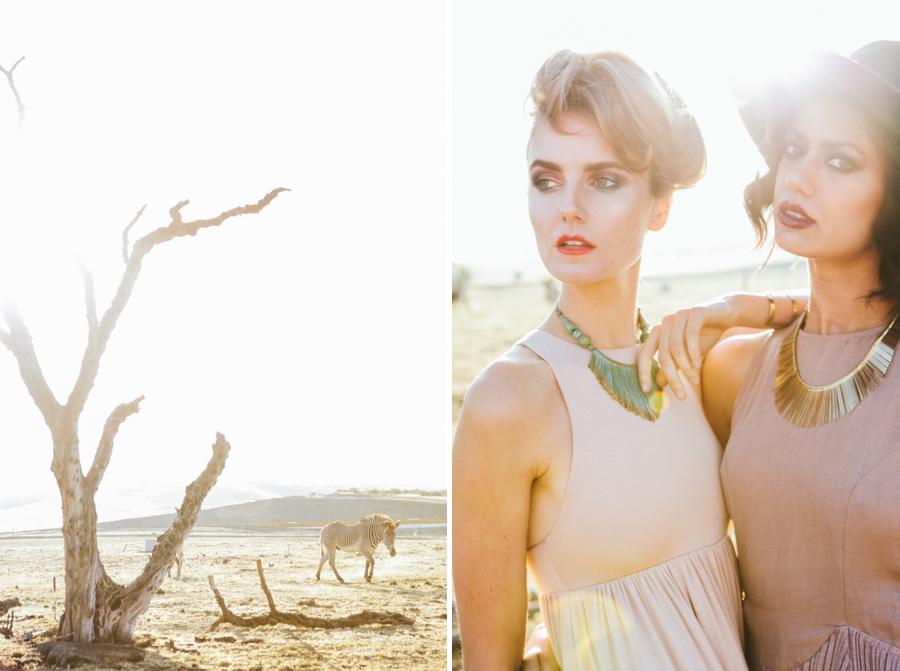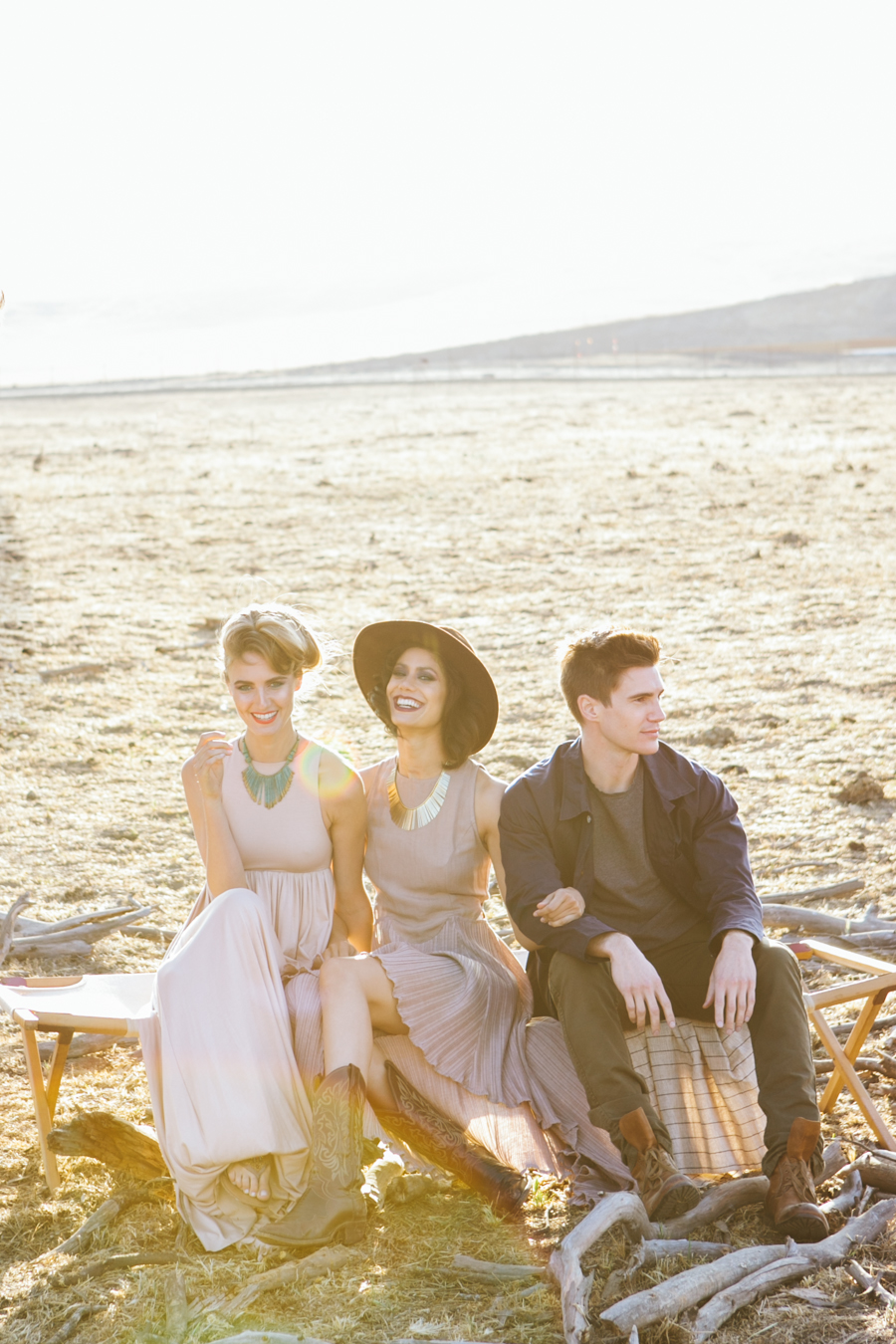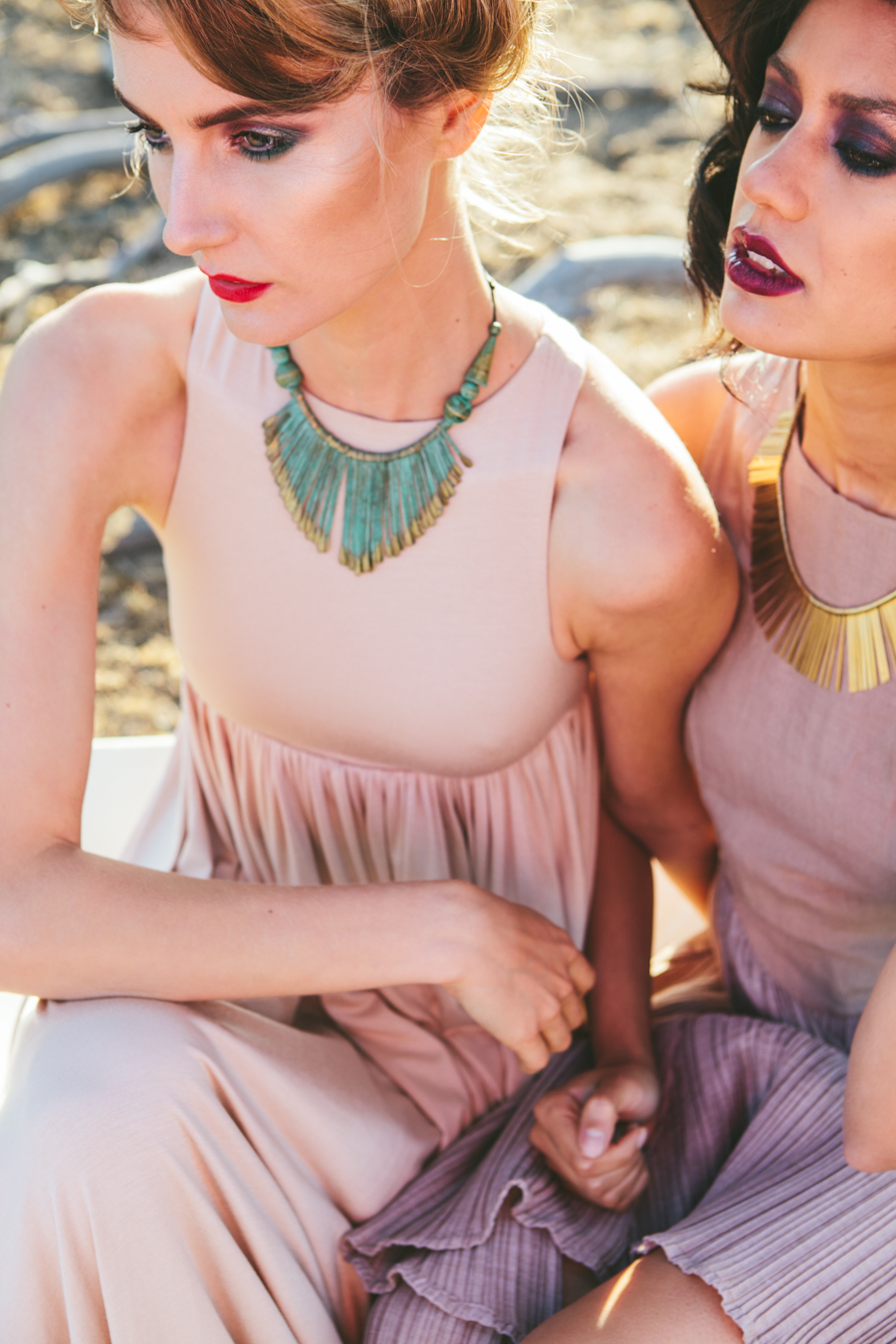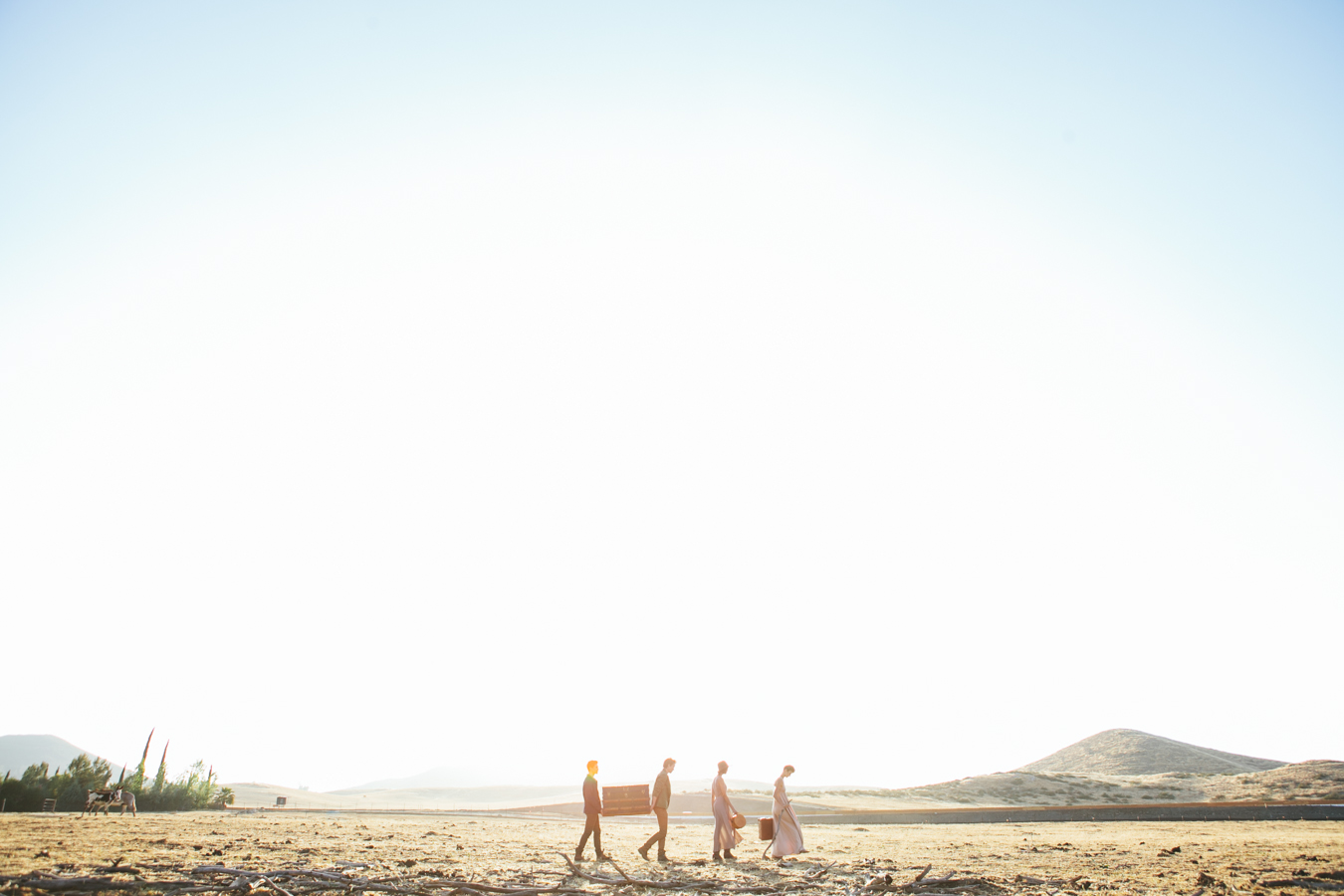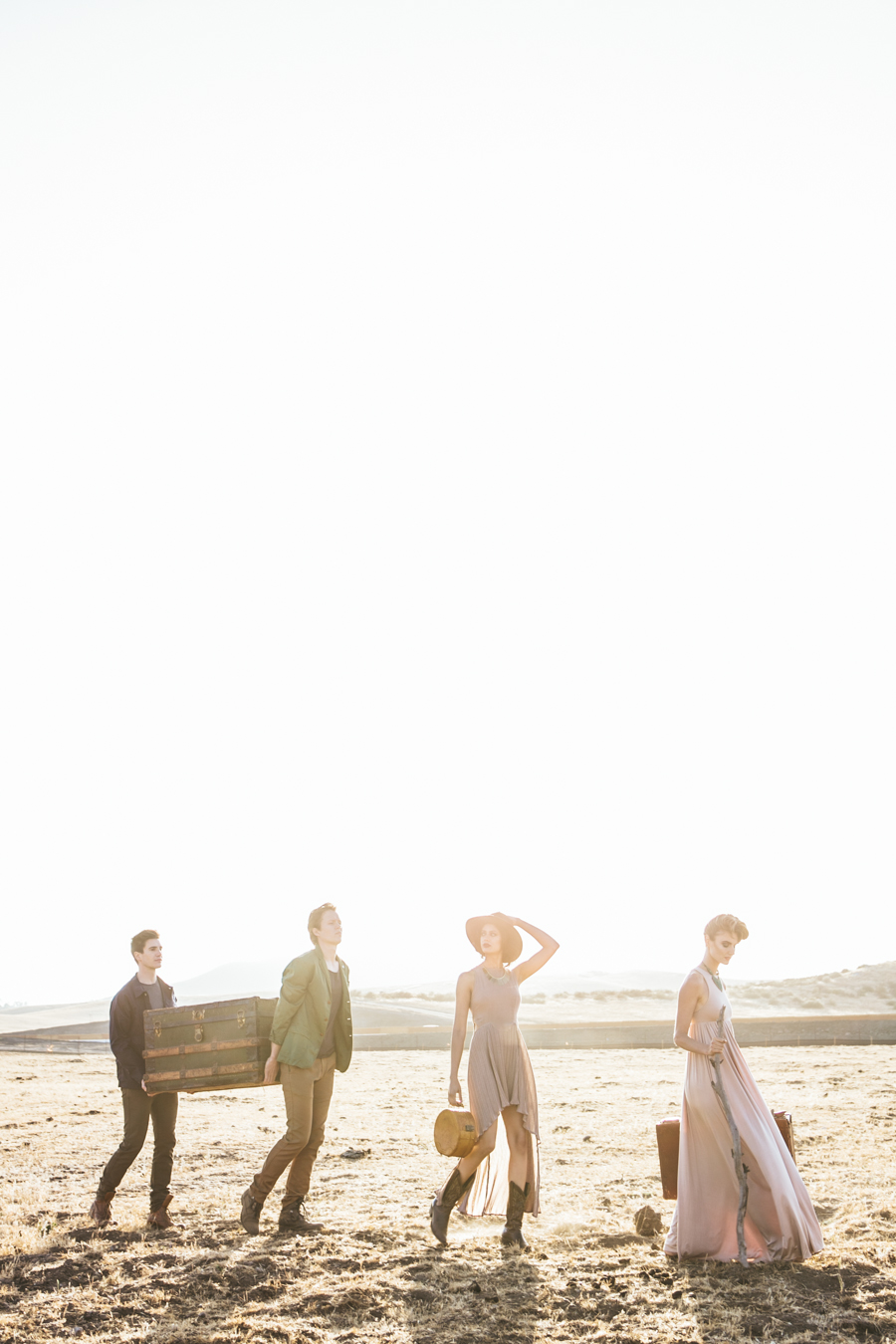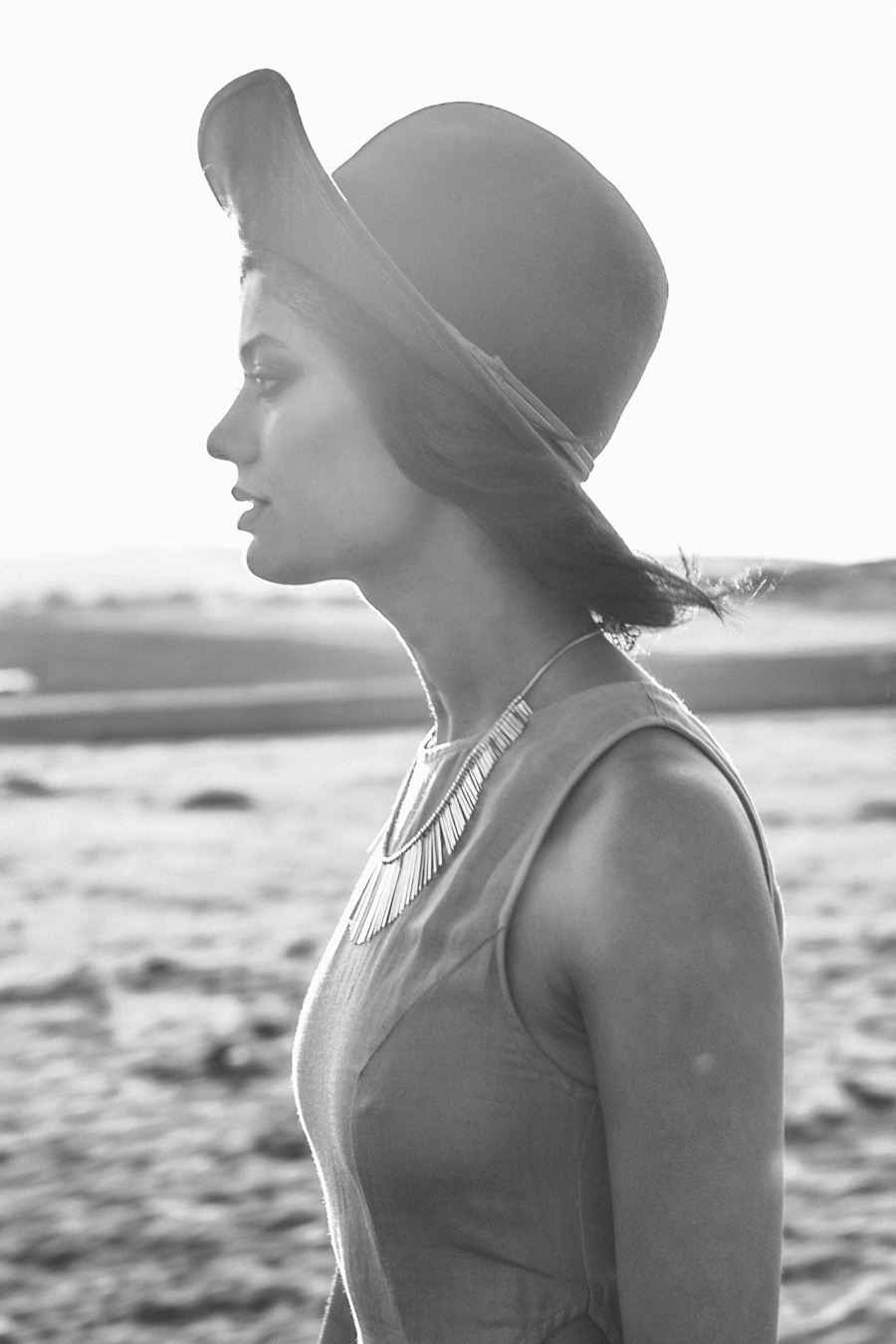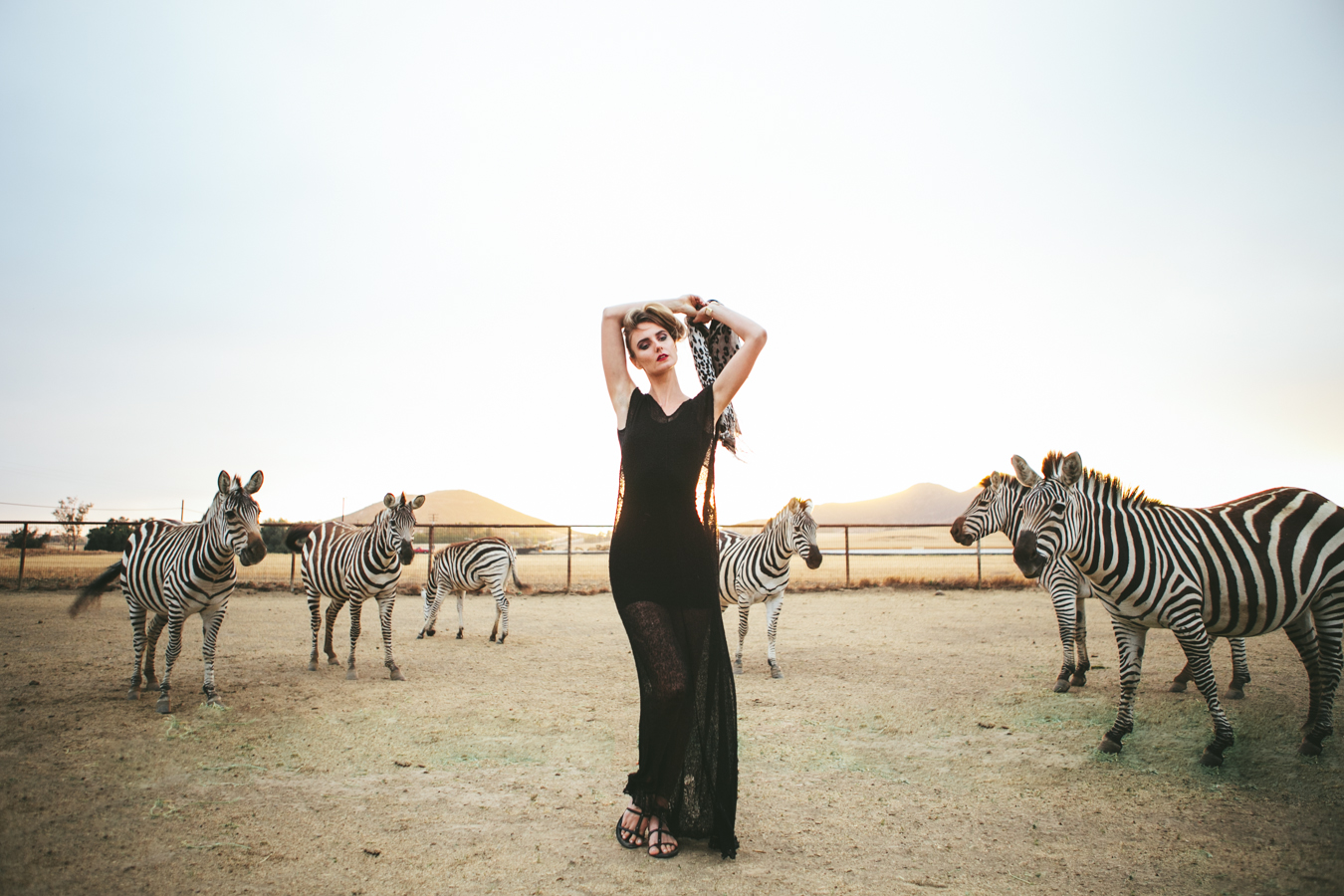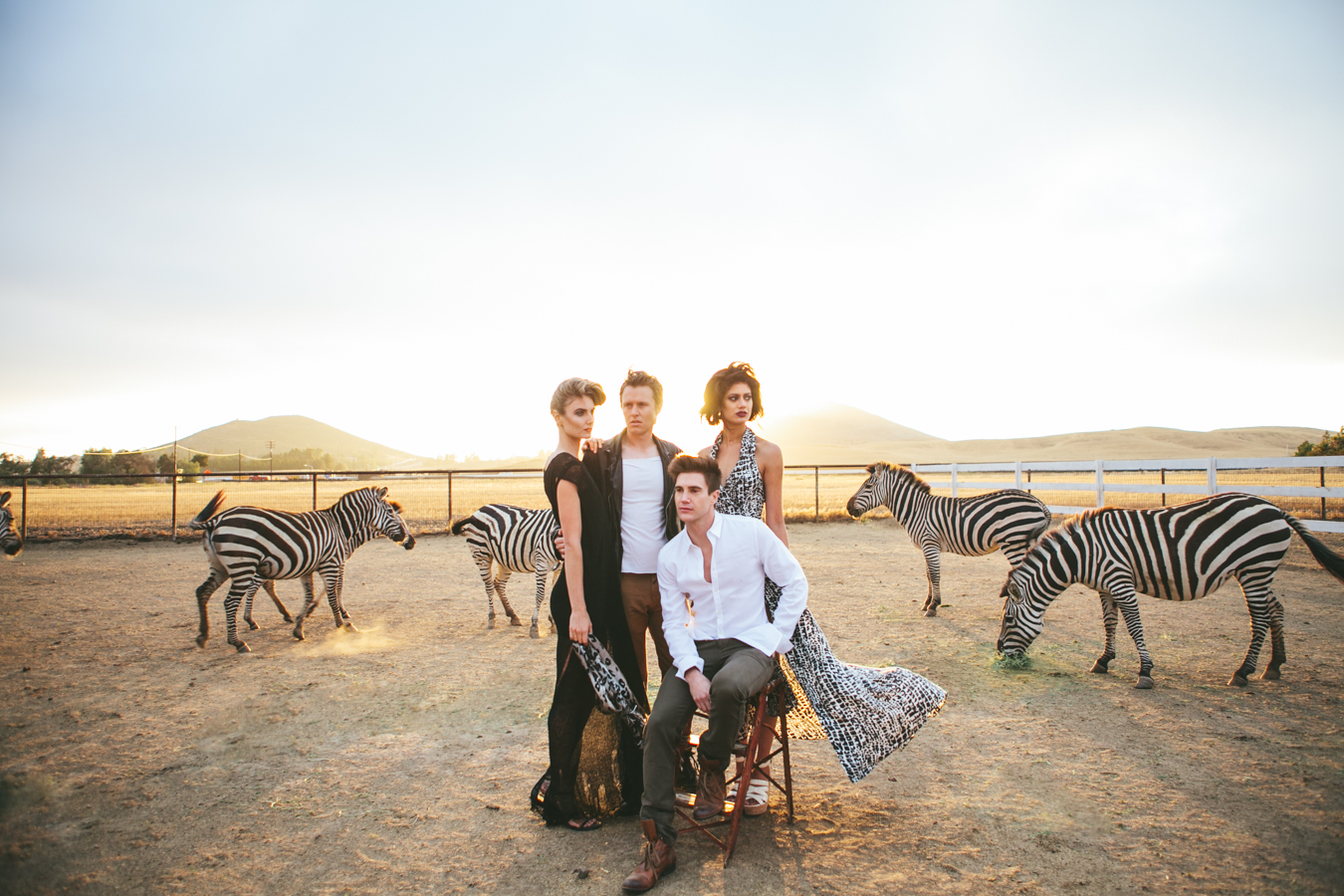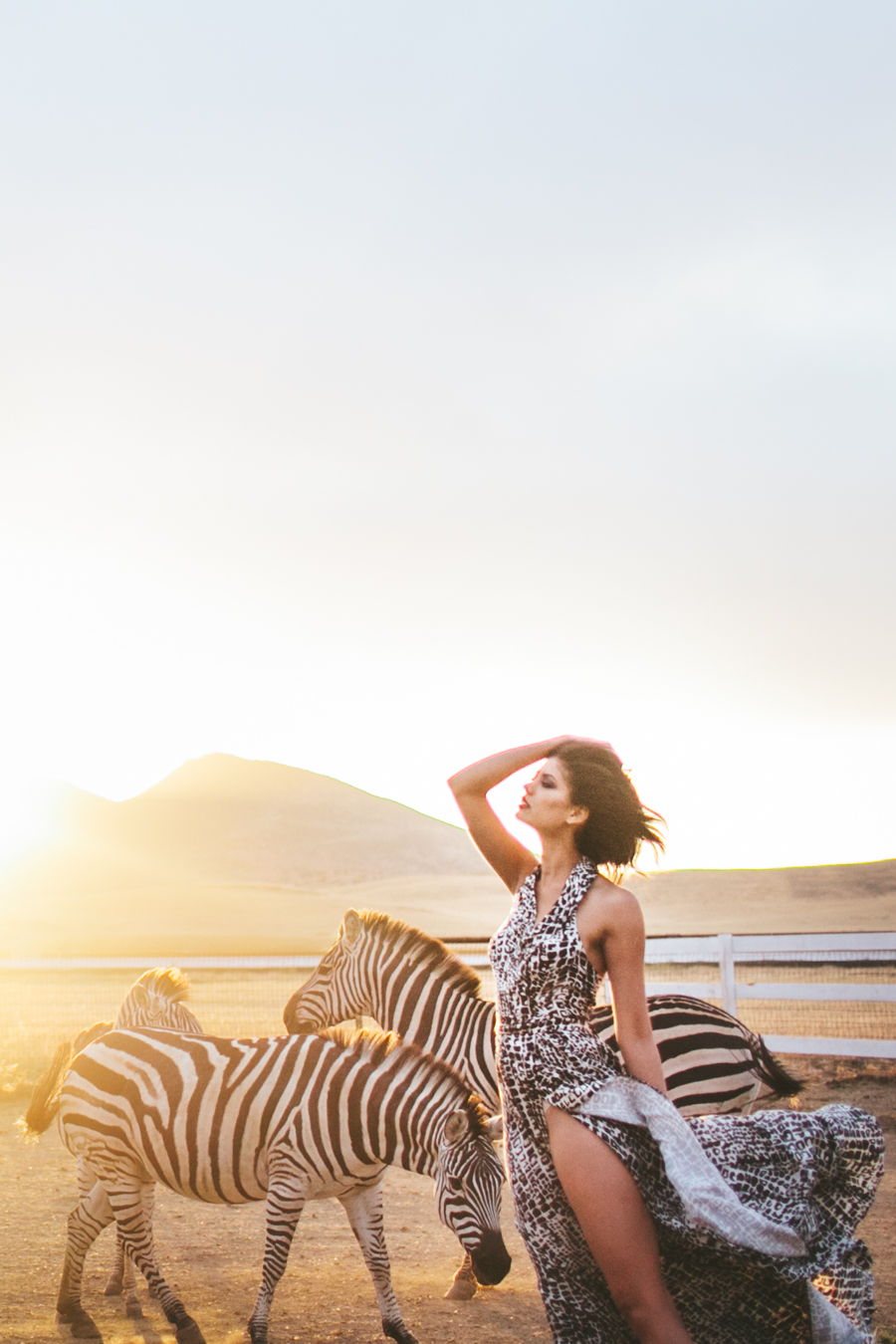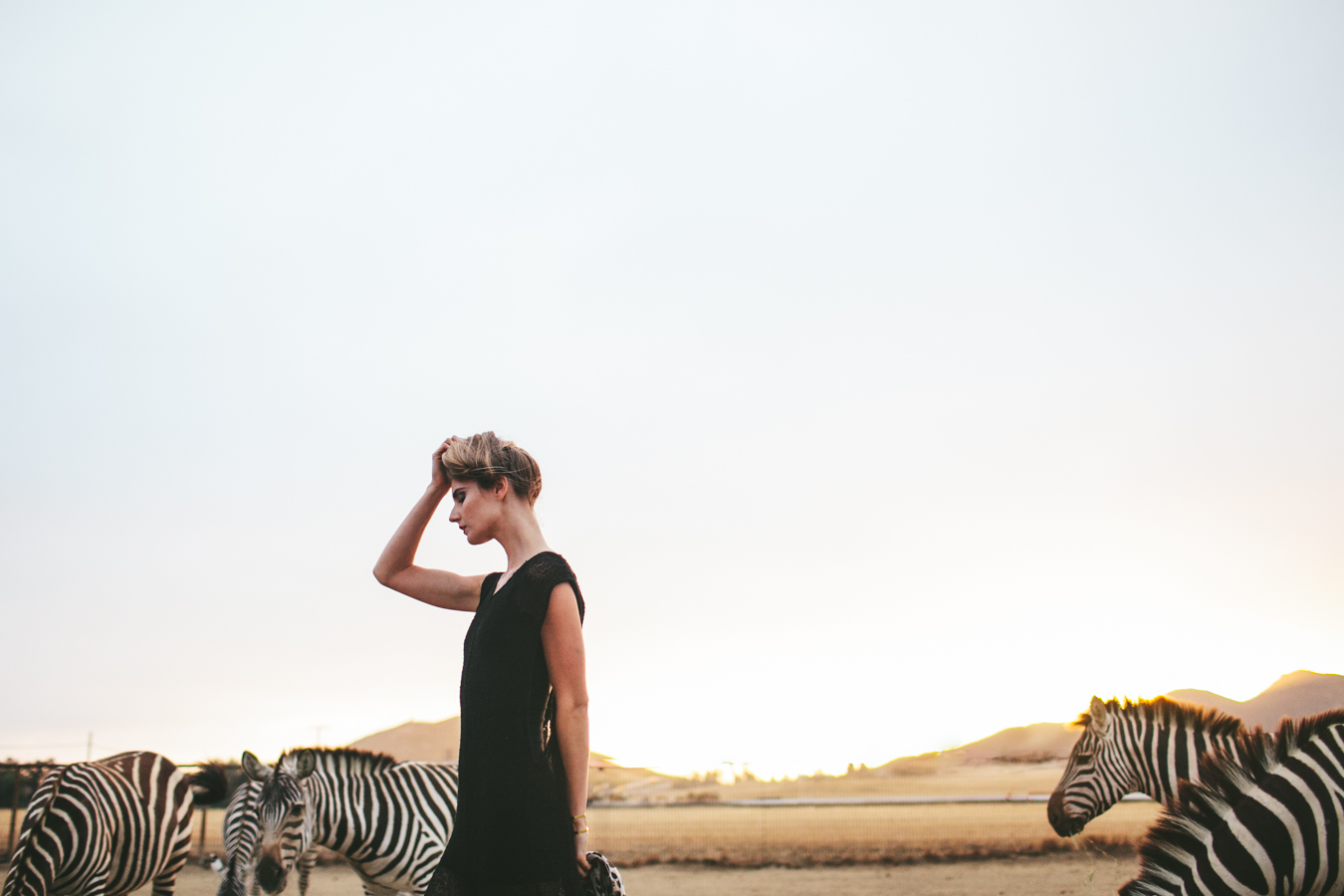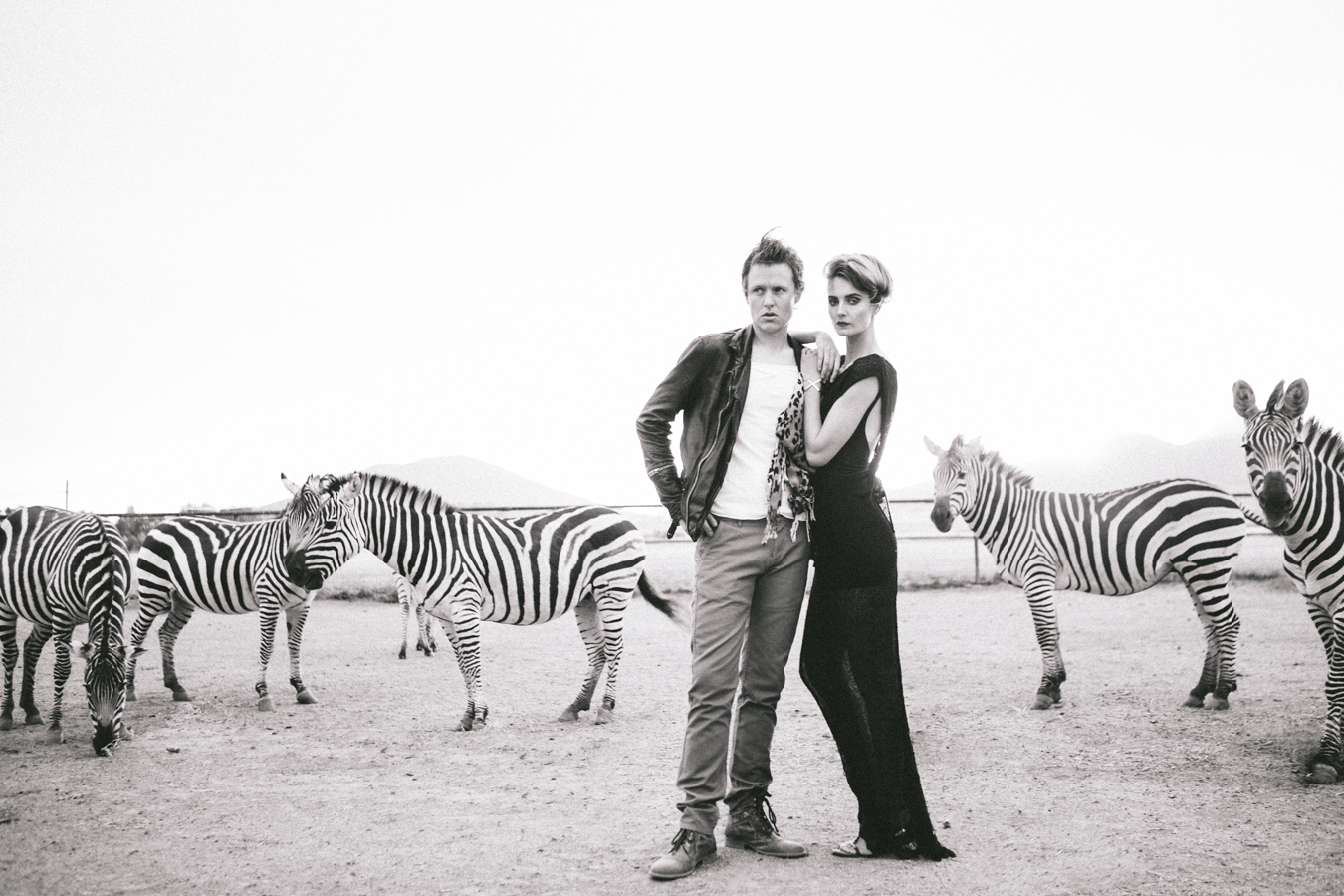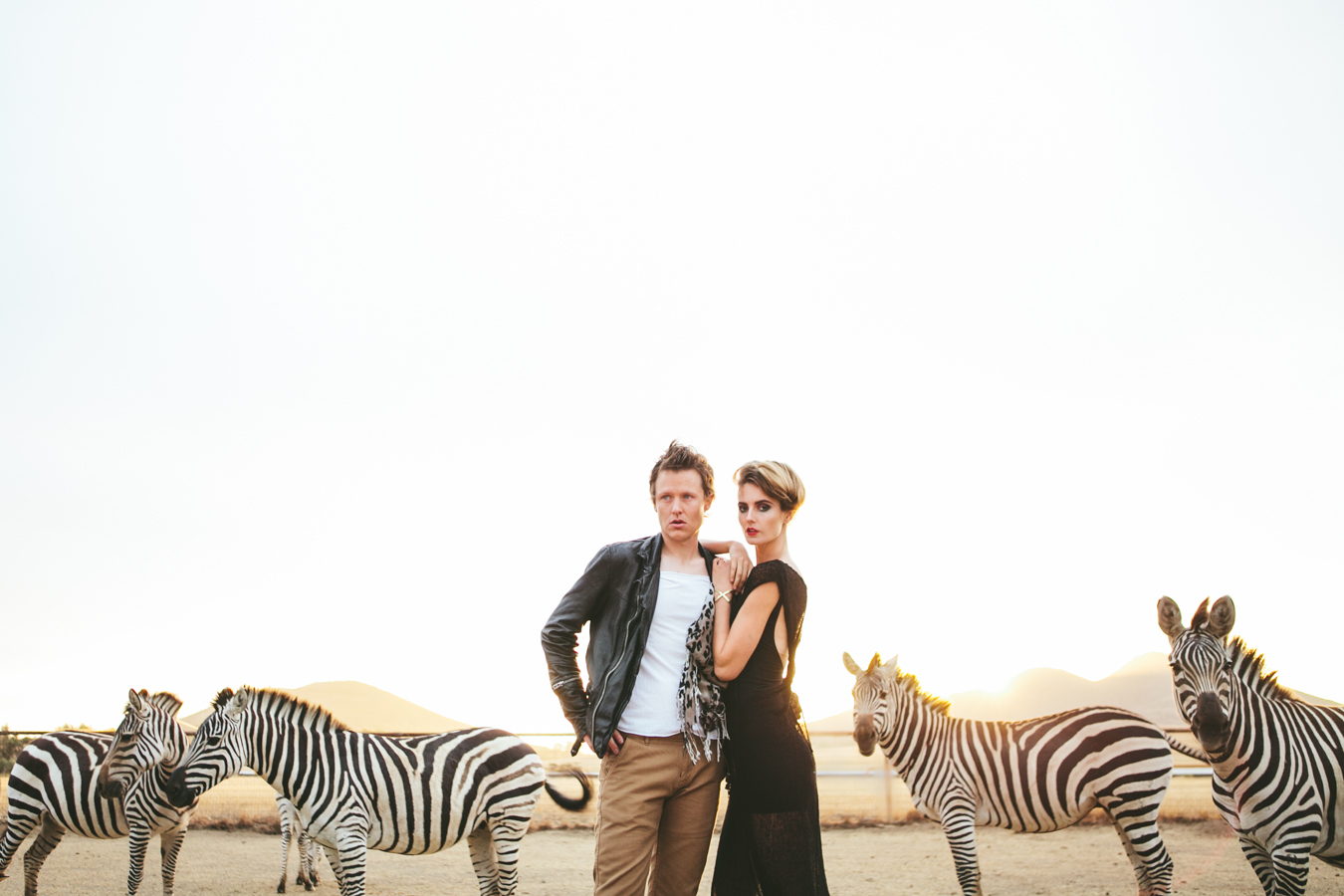 This isn't just a 'Behind the Scenes' video — so seriously, don't miss it!
Models: Gina Falcone, 
Colleen Baxter, Charlie Hunter and 
Mike Ruggieri 
Location: Safari Barn in Winchester, California
Equidae from Robert Ingraham on Vimeo.
and finally, an outtake.  because sometimes, you turn around and find 4 models cold models huddling under a zebra blanket.  😉