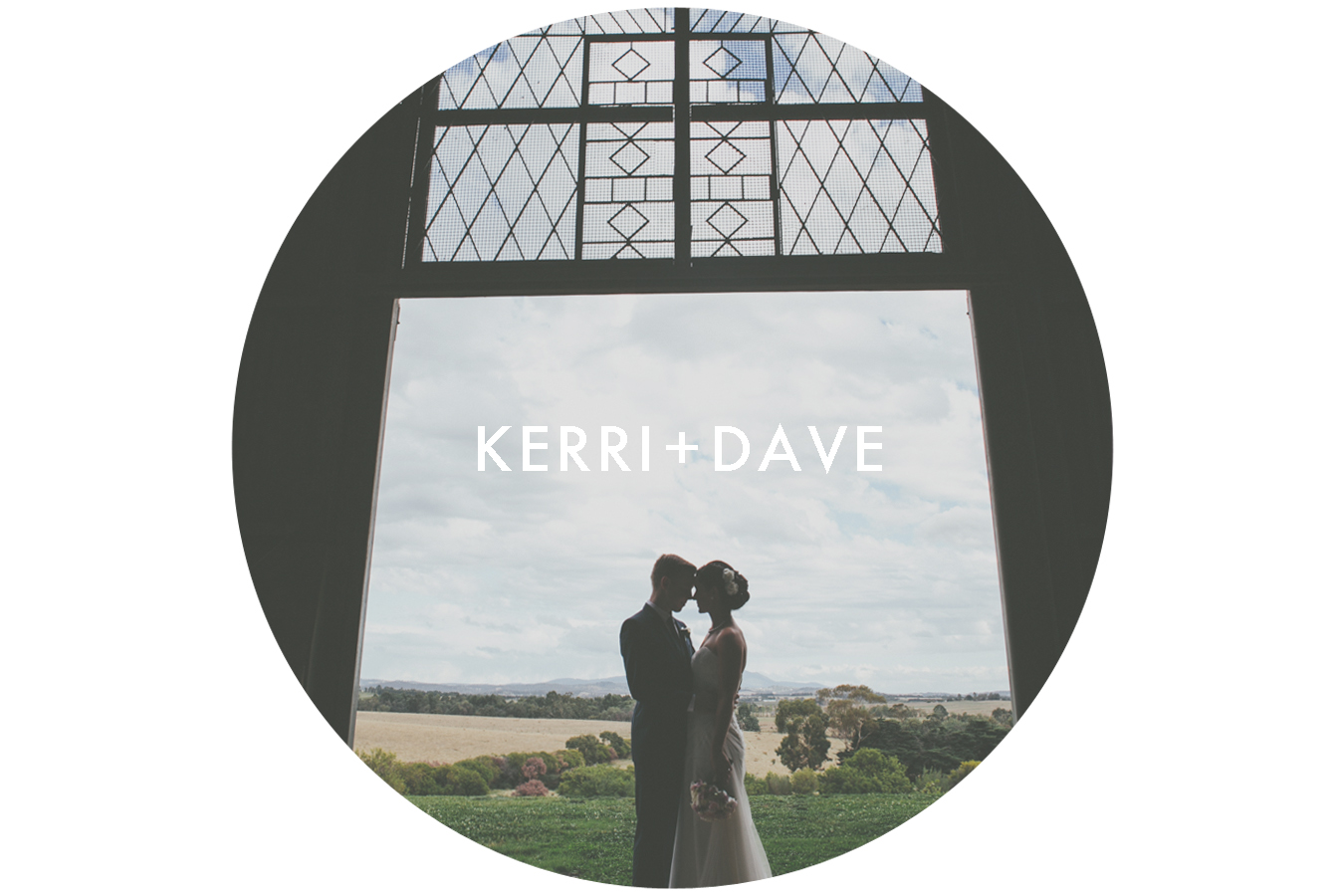 Well, hello hello!  Happy Friday to the Yanks, and Happy Weekend to the Aussies!
It has been a bit quiet on here lately, and that's something we mean to fix.  We had quite a crazy-busy-wonderful month of June in the Midwest, and are currently in LA for the month of July.  Lots of fun shoots, weddings + collabs happening at the moment, so many things to blog very soon!
But anyway, on to Kerri + Dave…!
Some of you might remember these two from their engagement sesh back in January.  We got to meet + shoot Kerri + Dave in Melbourne before we zipped to India + Nepal for February/March, and then got back to Melbourne in time for their wedding!  These guys had more memorable things happen to them than just about any other couple we've ever encountered… weather that couldn't decide if it was going to pour, be super sunny, or throw a double rainbow up into the sky [no joke!], and a red-bellied black snake that decided to grace us with its presence during the vineyard photo time with the wedding party.  (EEK!)
When we asked Kerri + Dave how they remember their day, they said… "It was honestly the best day of our lives to date… it was just perfect! You wonder if anything will ever top it! We loved every moment of it……except for the snake incident during the photo shoot!"  (Yeah, fair enough.  My brave face was just me being professional.  I wanted to pee in my pants + scream really loudly at the same time.)  😉
Kerri + Dave worked so hard to make sure that their day was filled with little details that were representative of their relationship — even going so far as making place settings with each person's name out of Scrabble tiles.  Hello!  That took serious time + effort!  (Well done, guys.  It rocked, so hard.)  It was a day filled with so much joy + love + community — we were totally hono[u]red to be there, and capture the happenings of the day!  Much love and many blessings to you two… we hope to see you again very soon!  xo
(* As a side note, we are currently booking weddings + other shoots in Australia for this September, as well as January/February 2014! )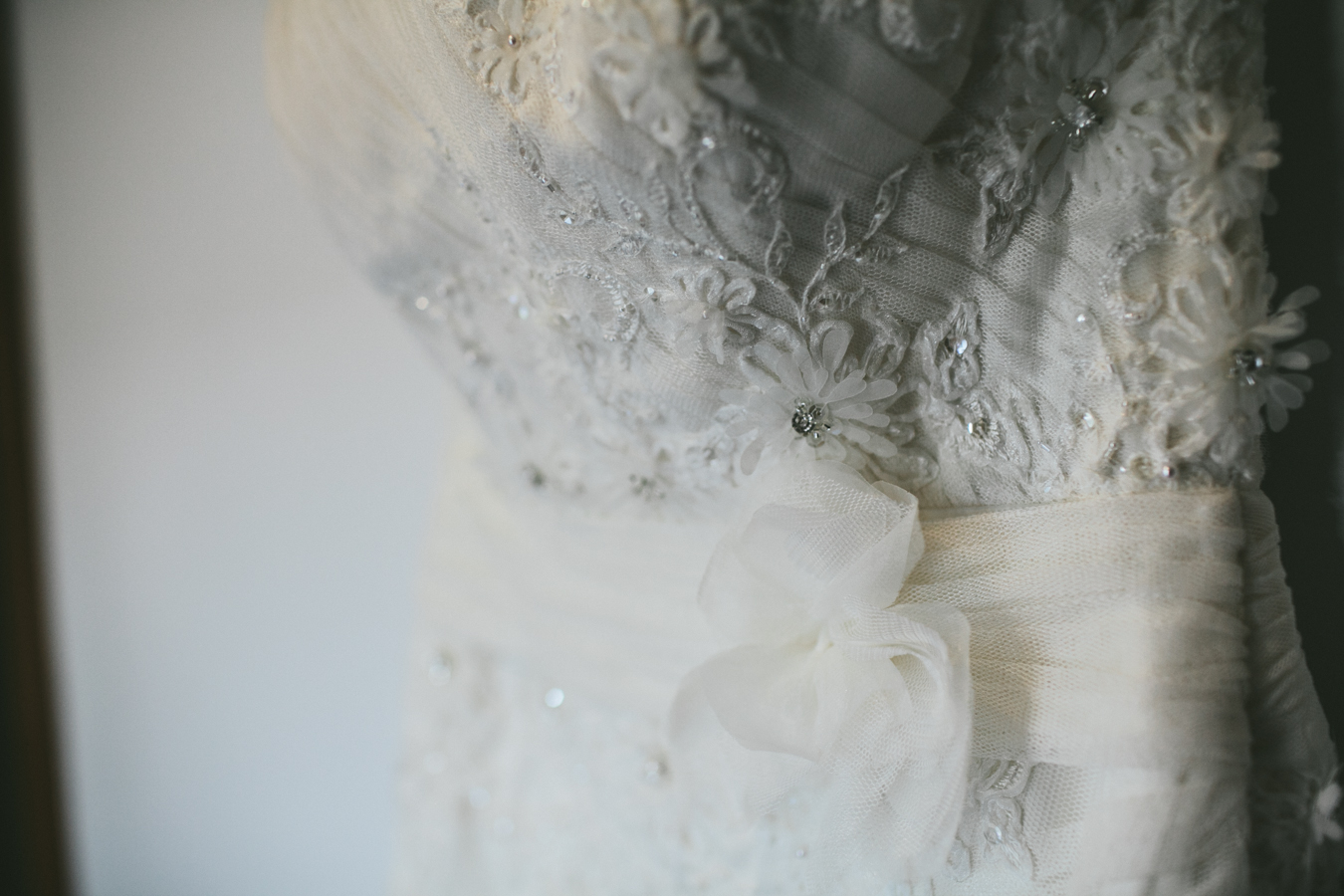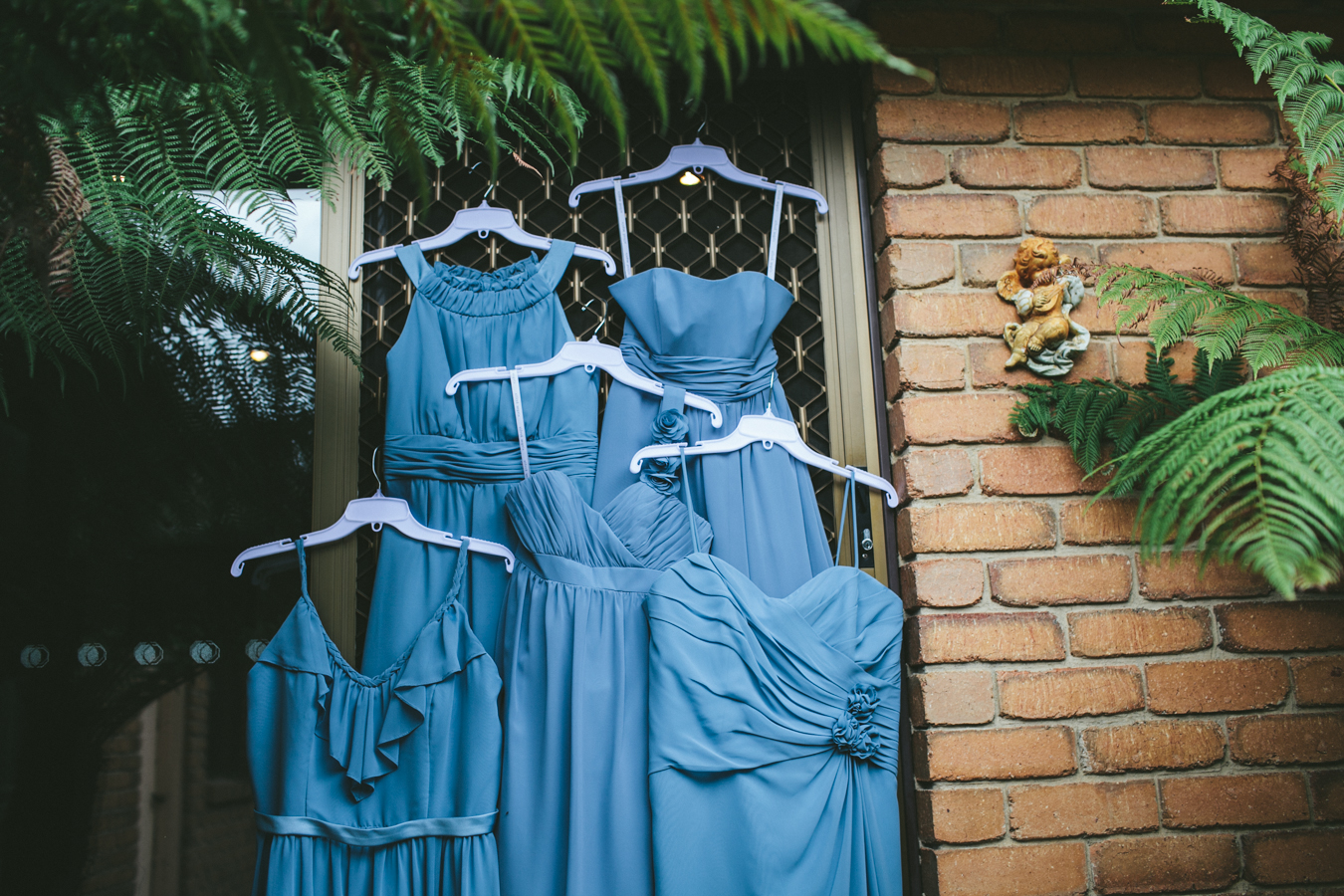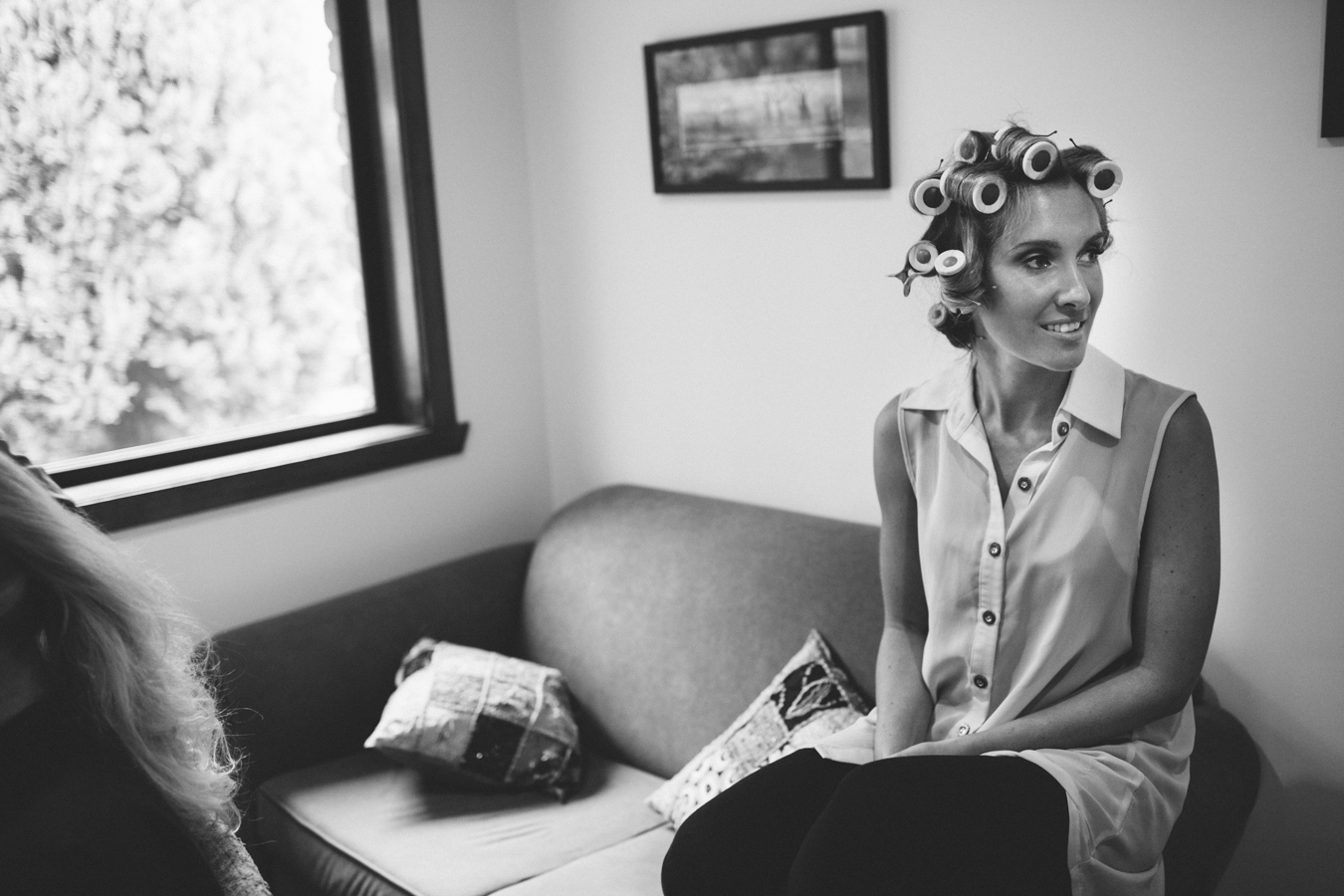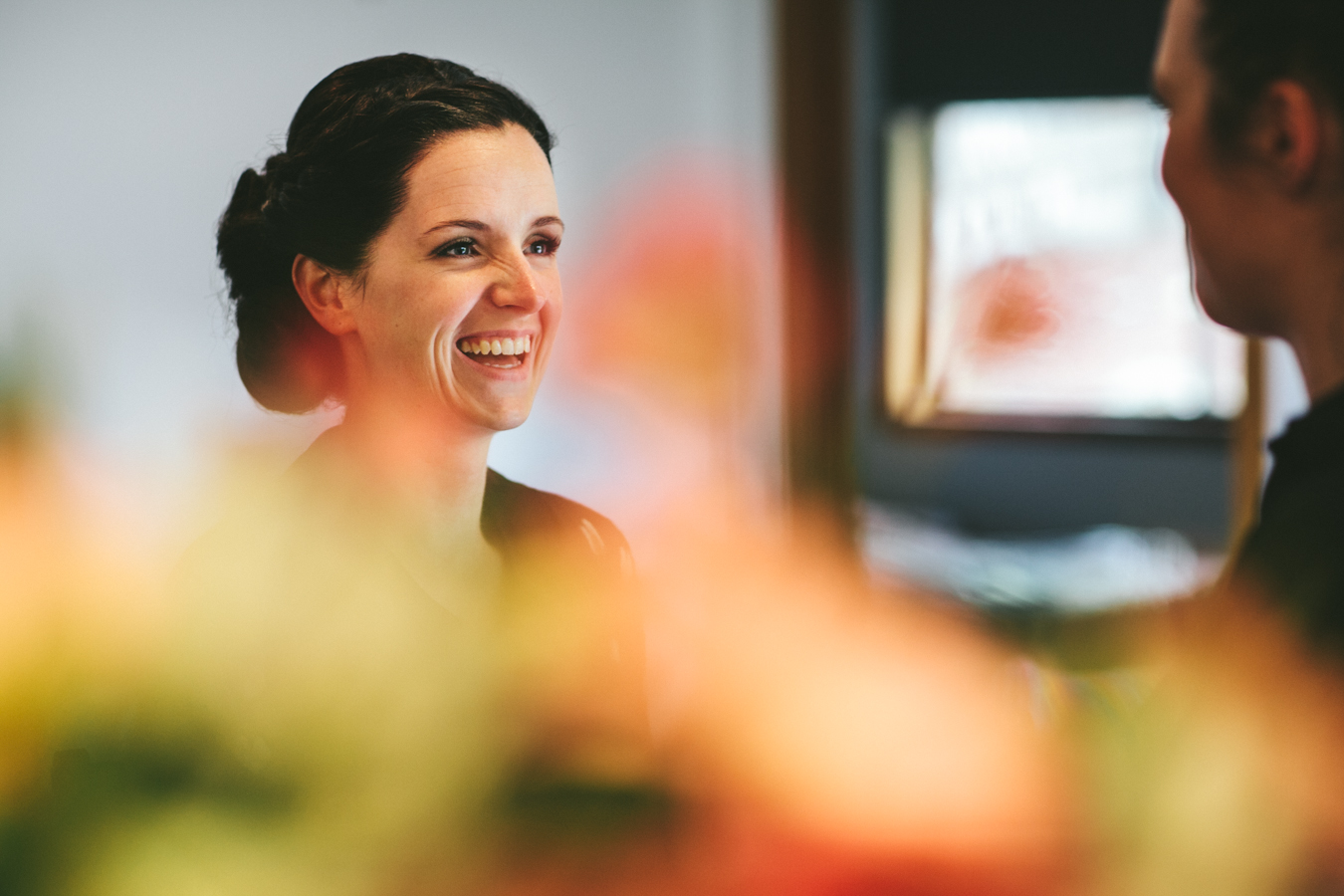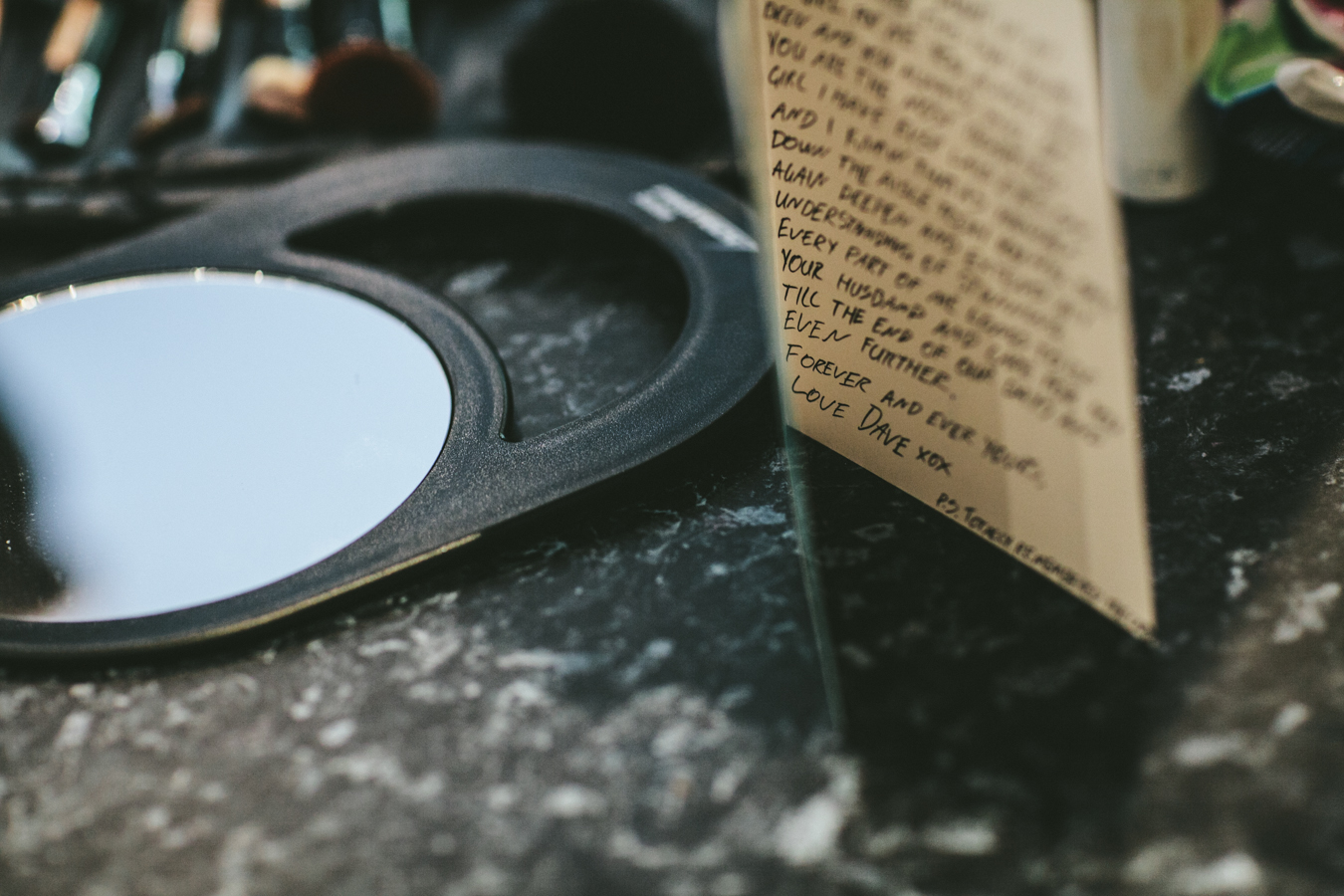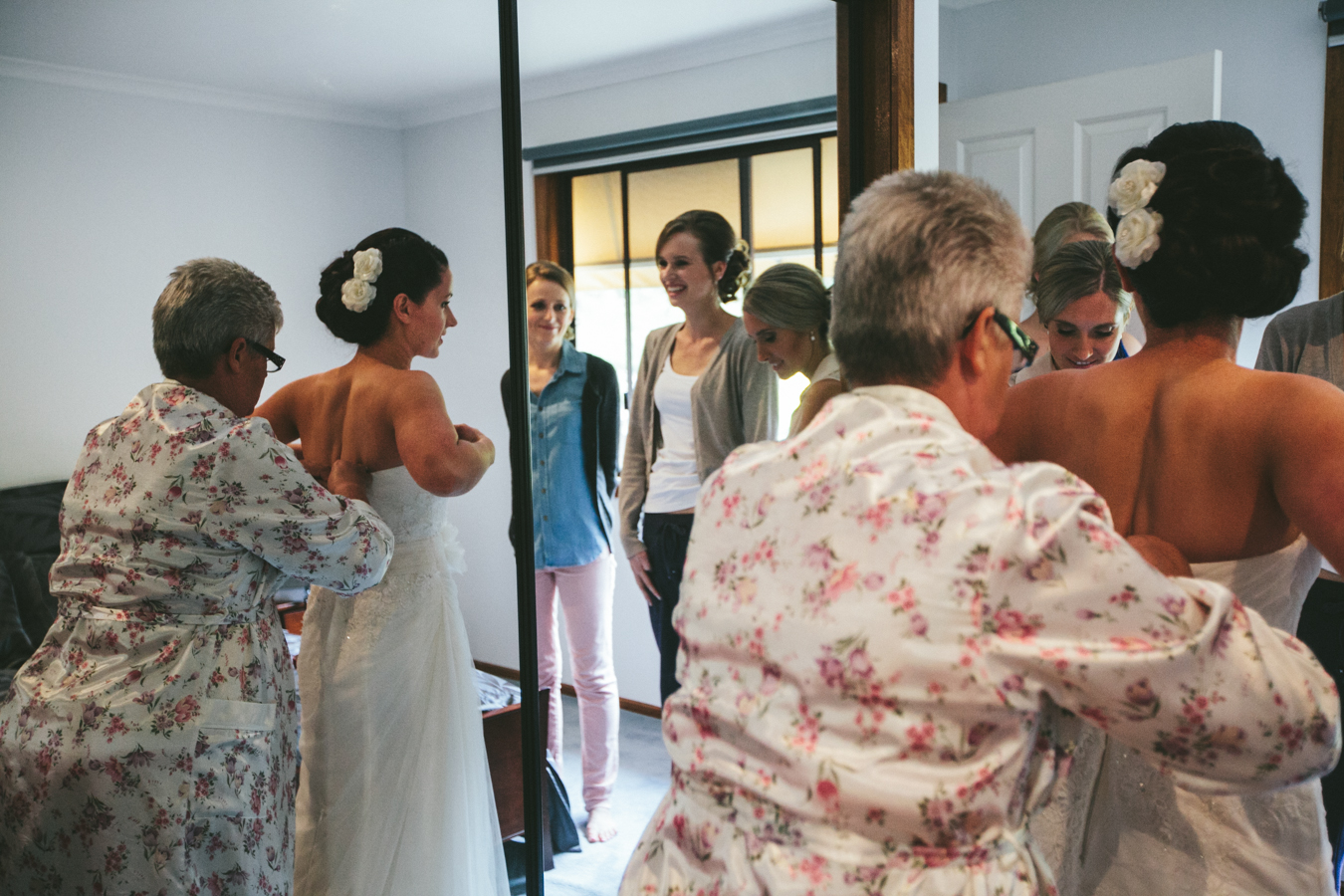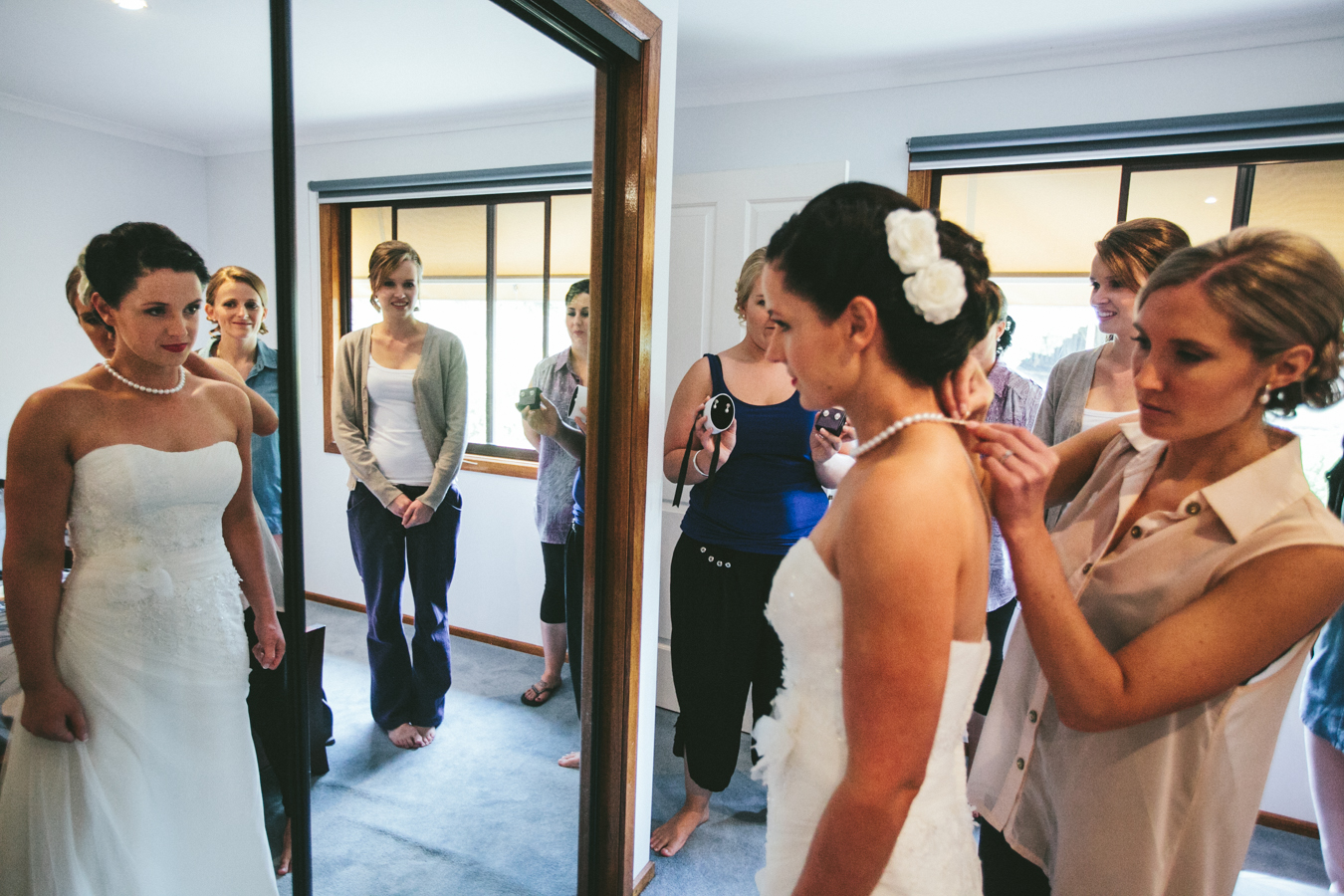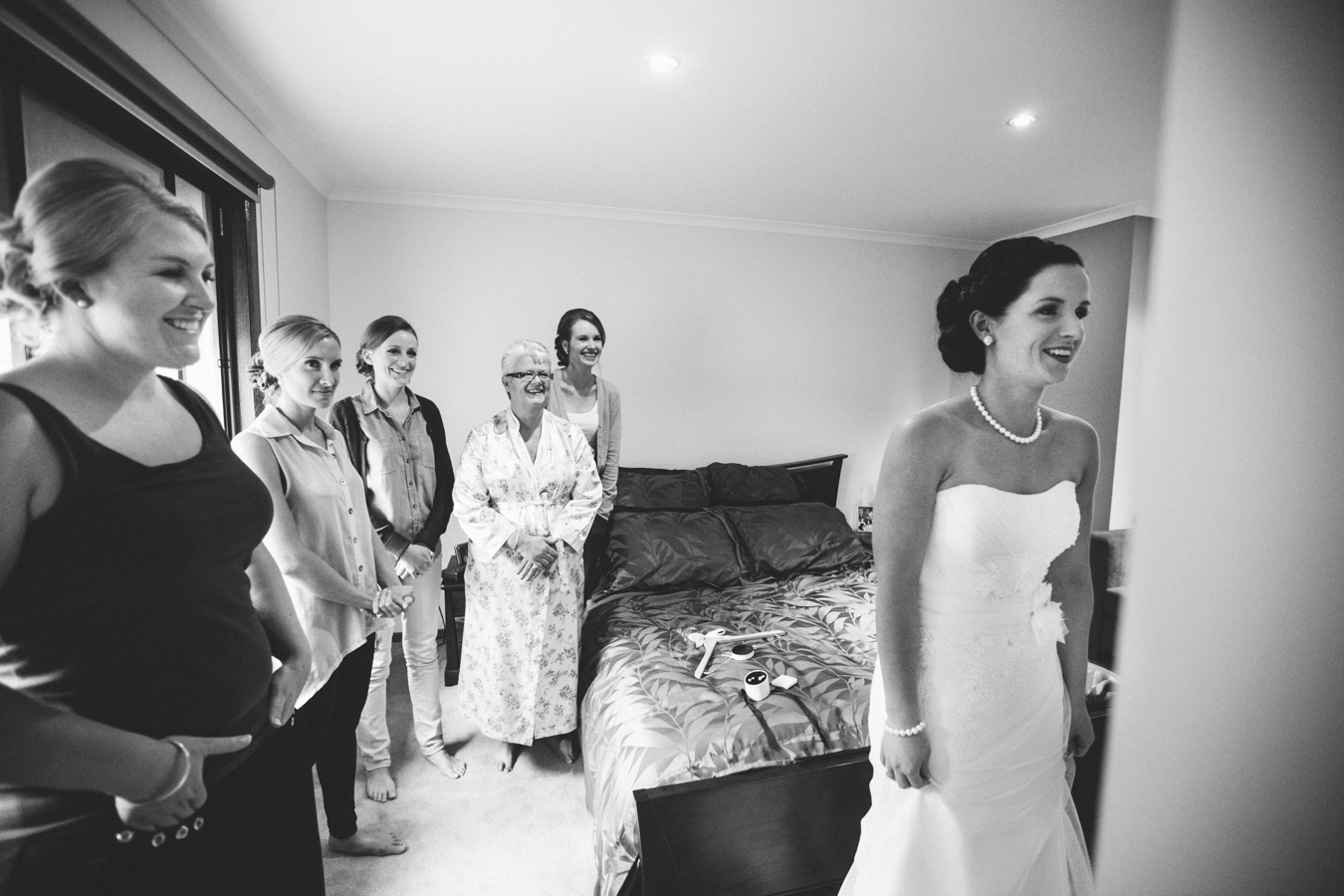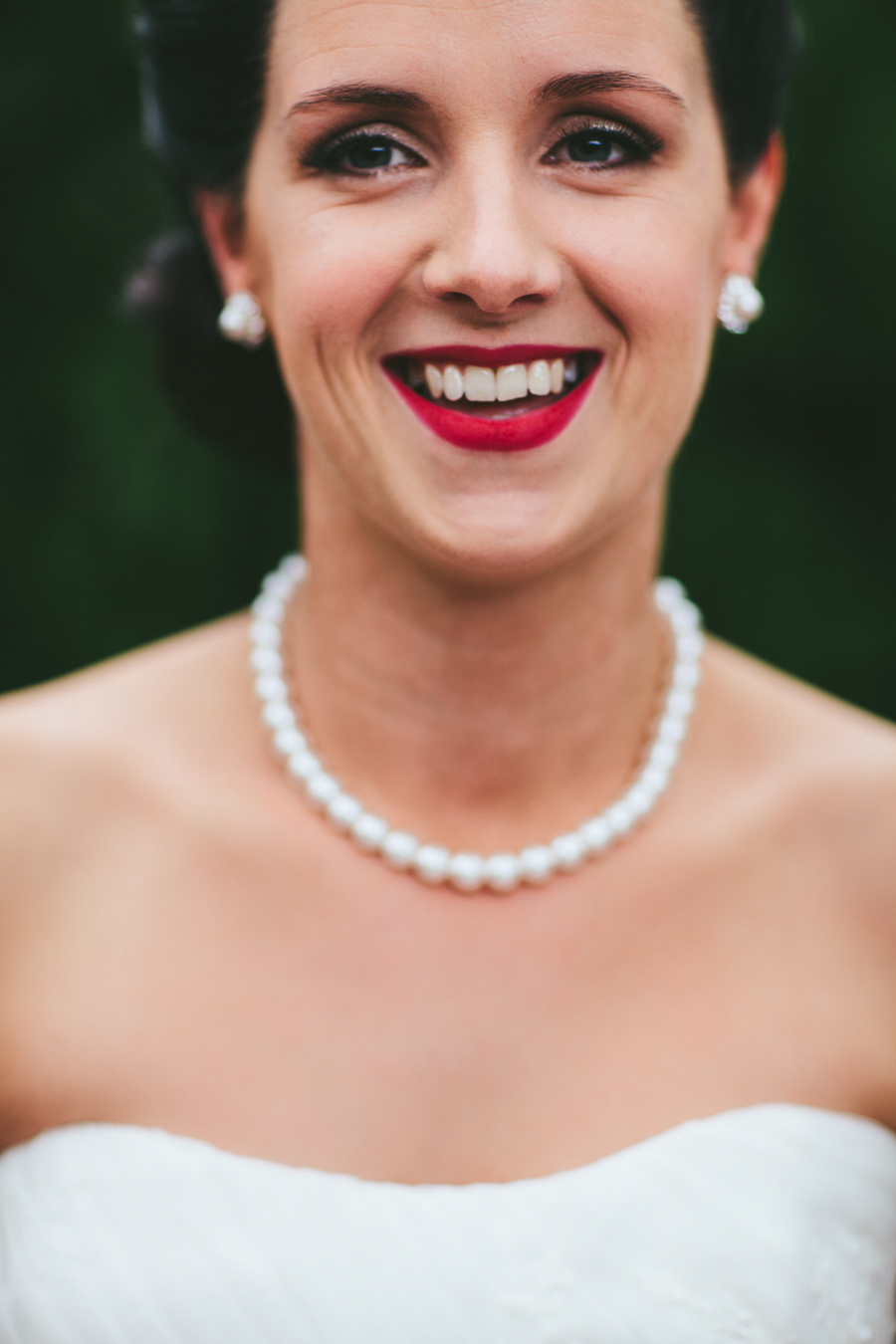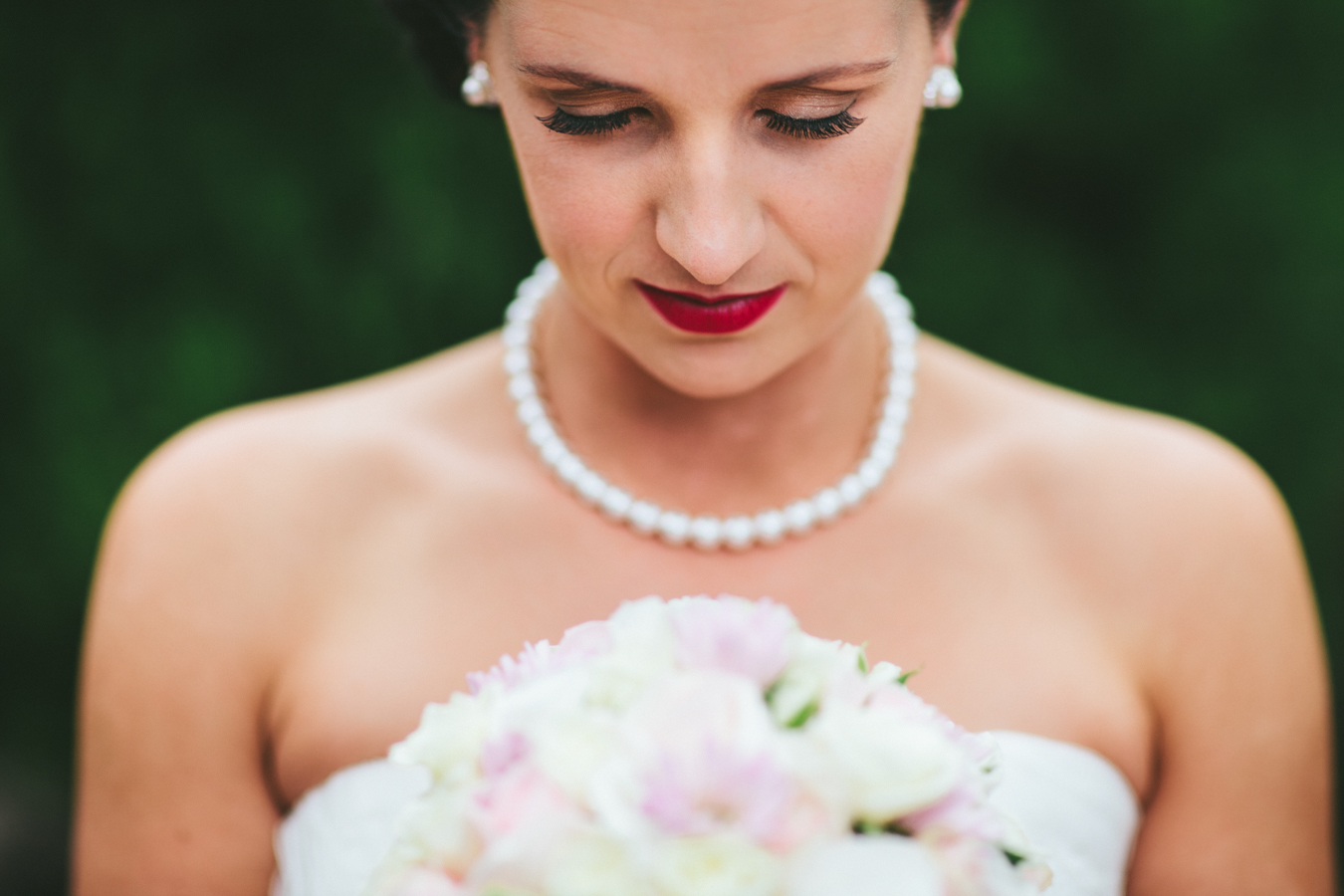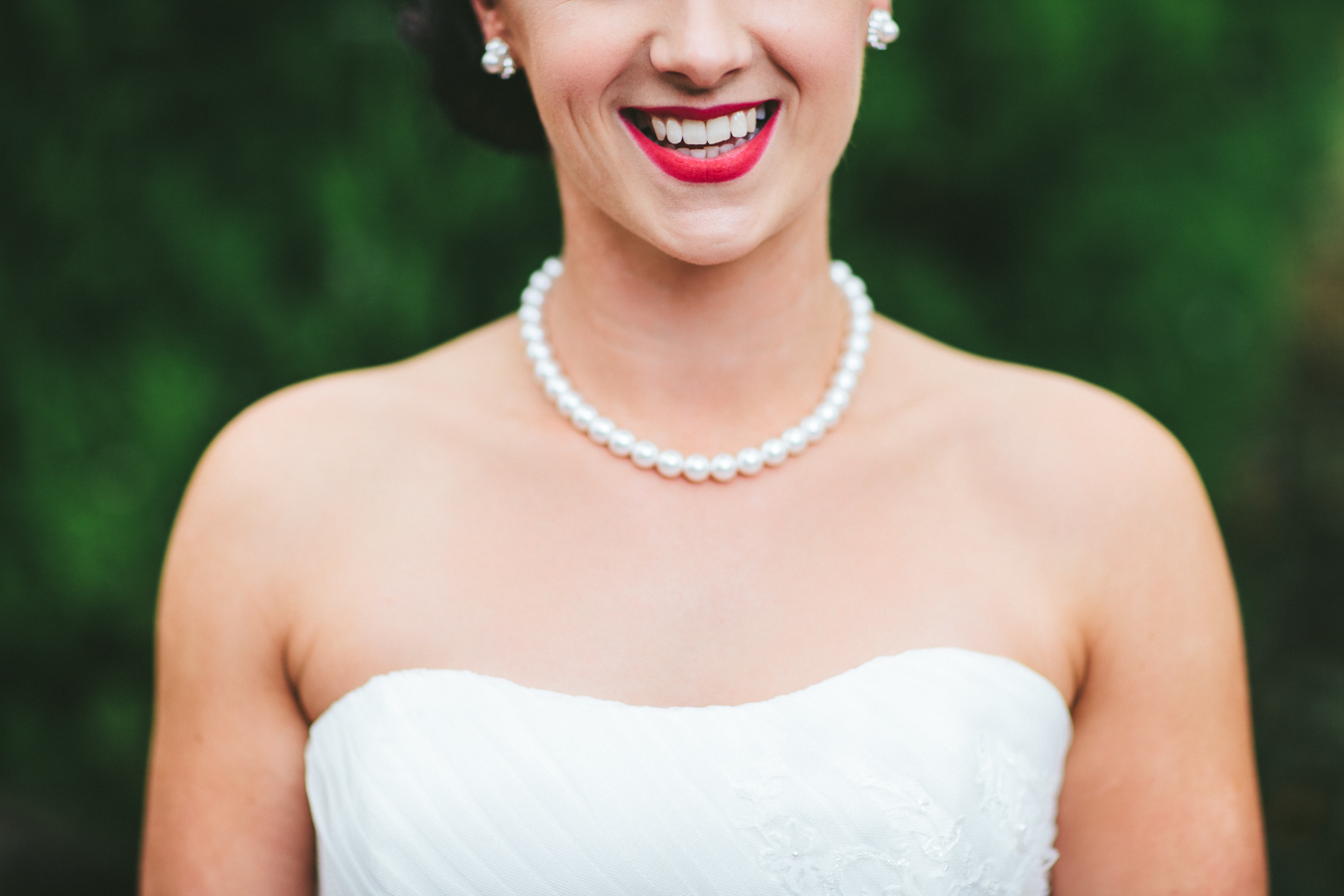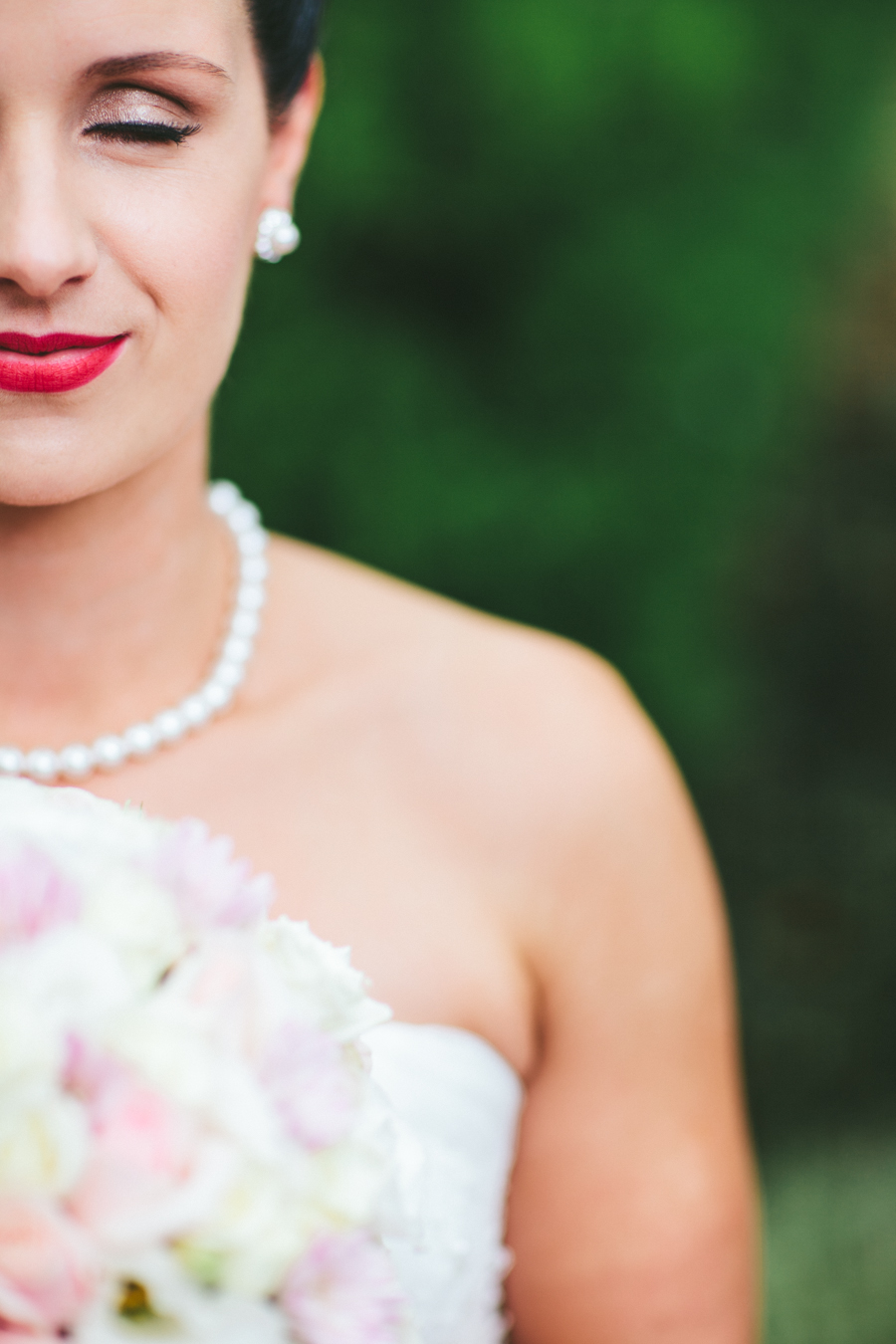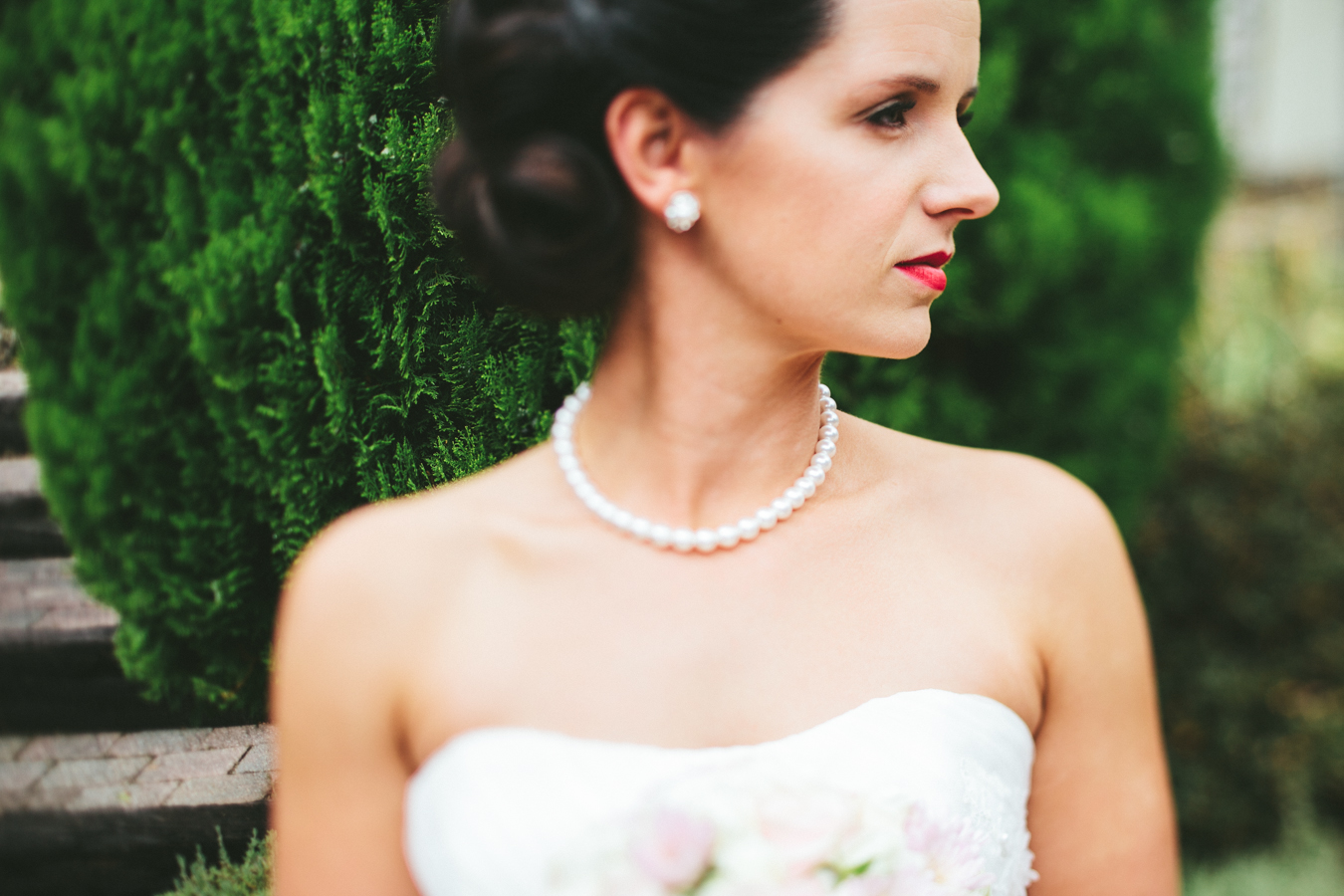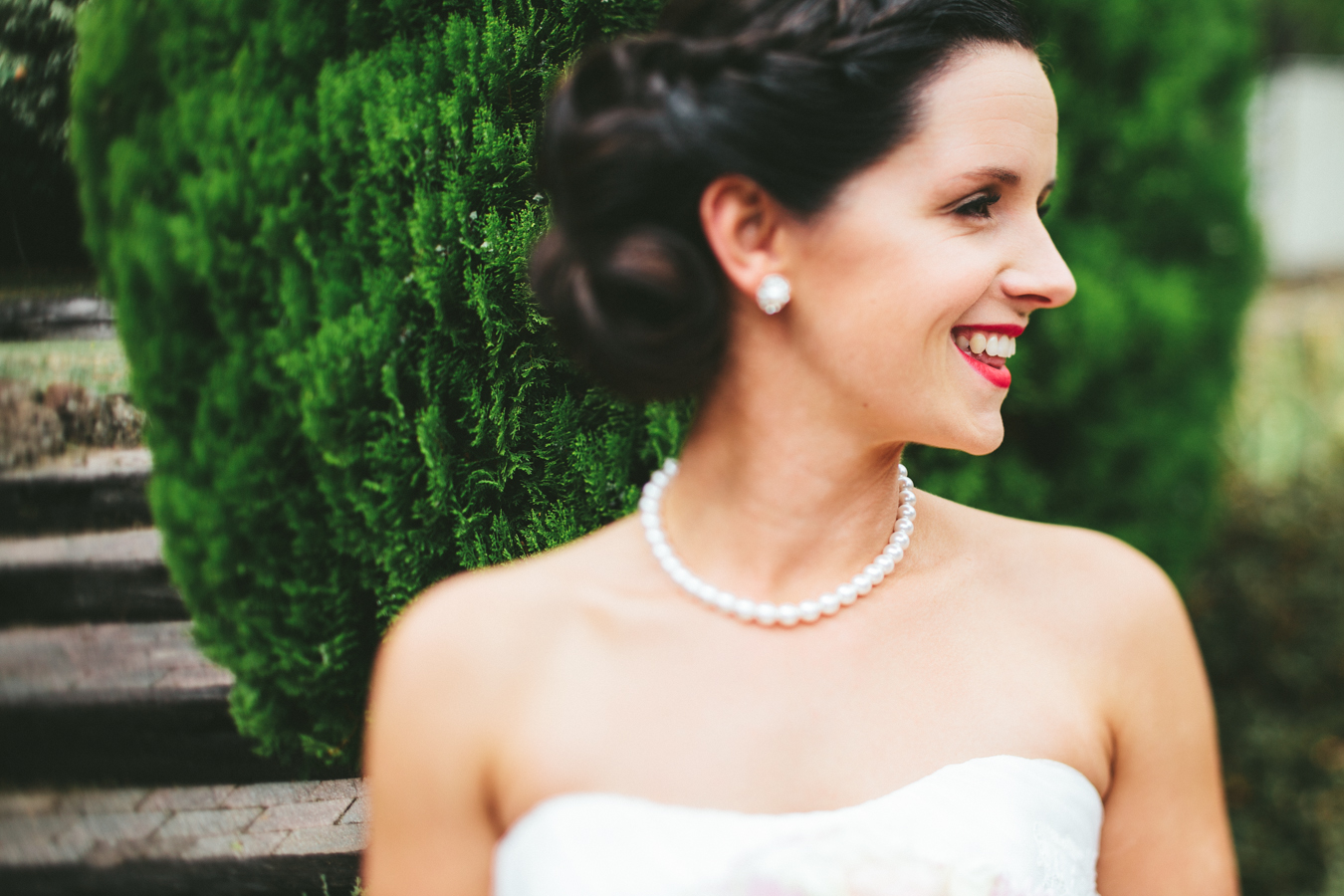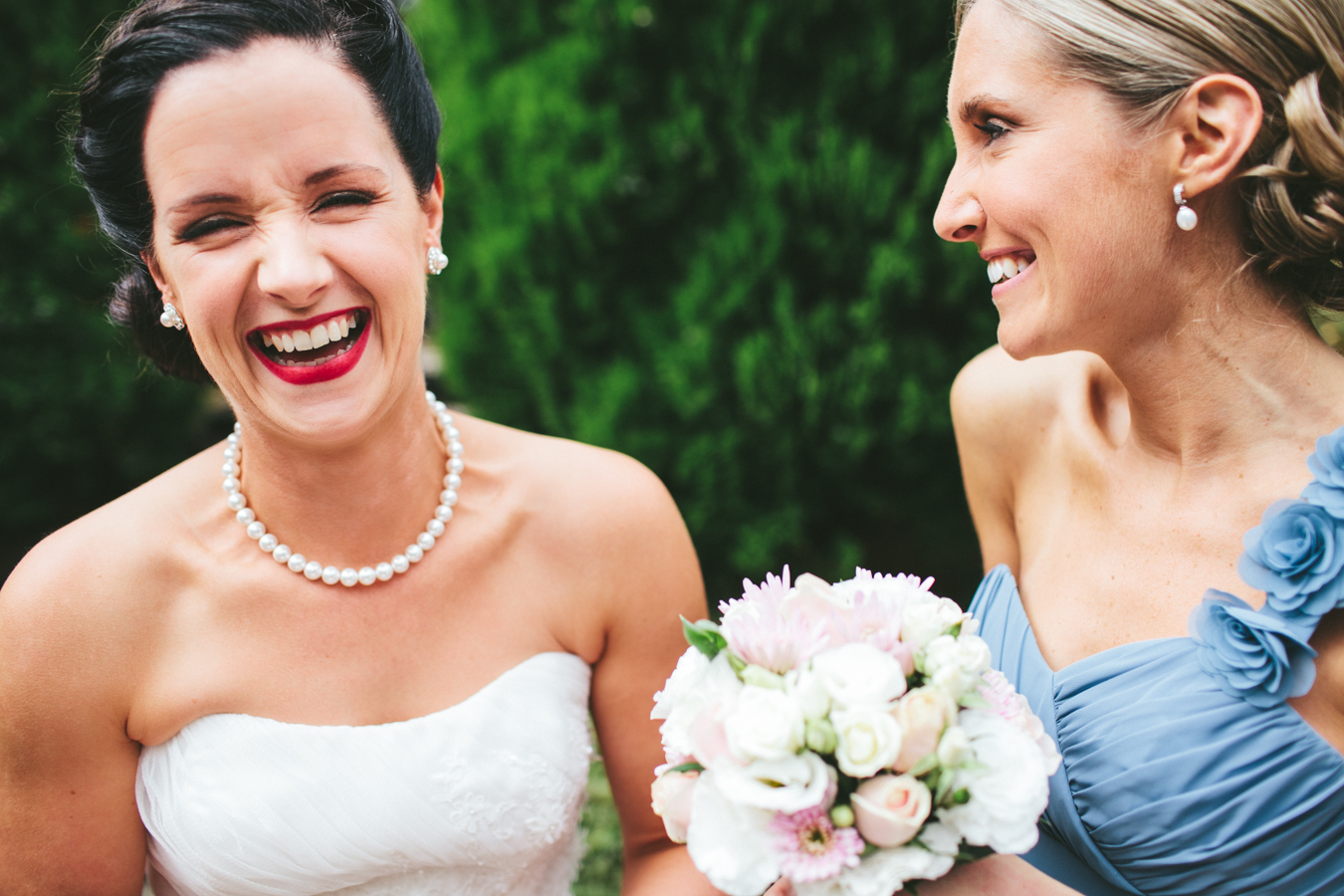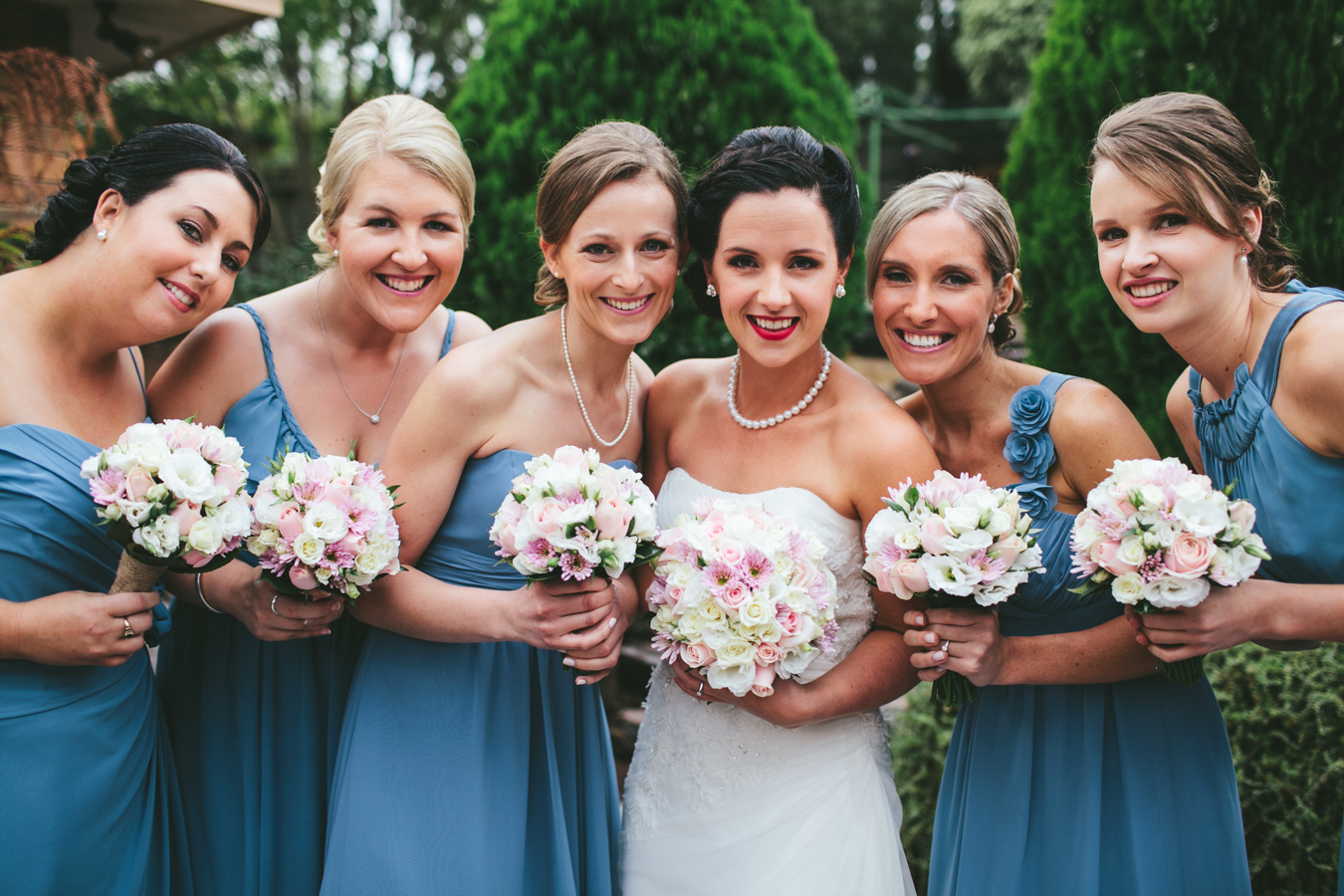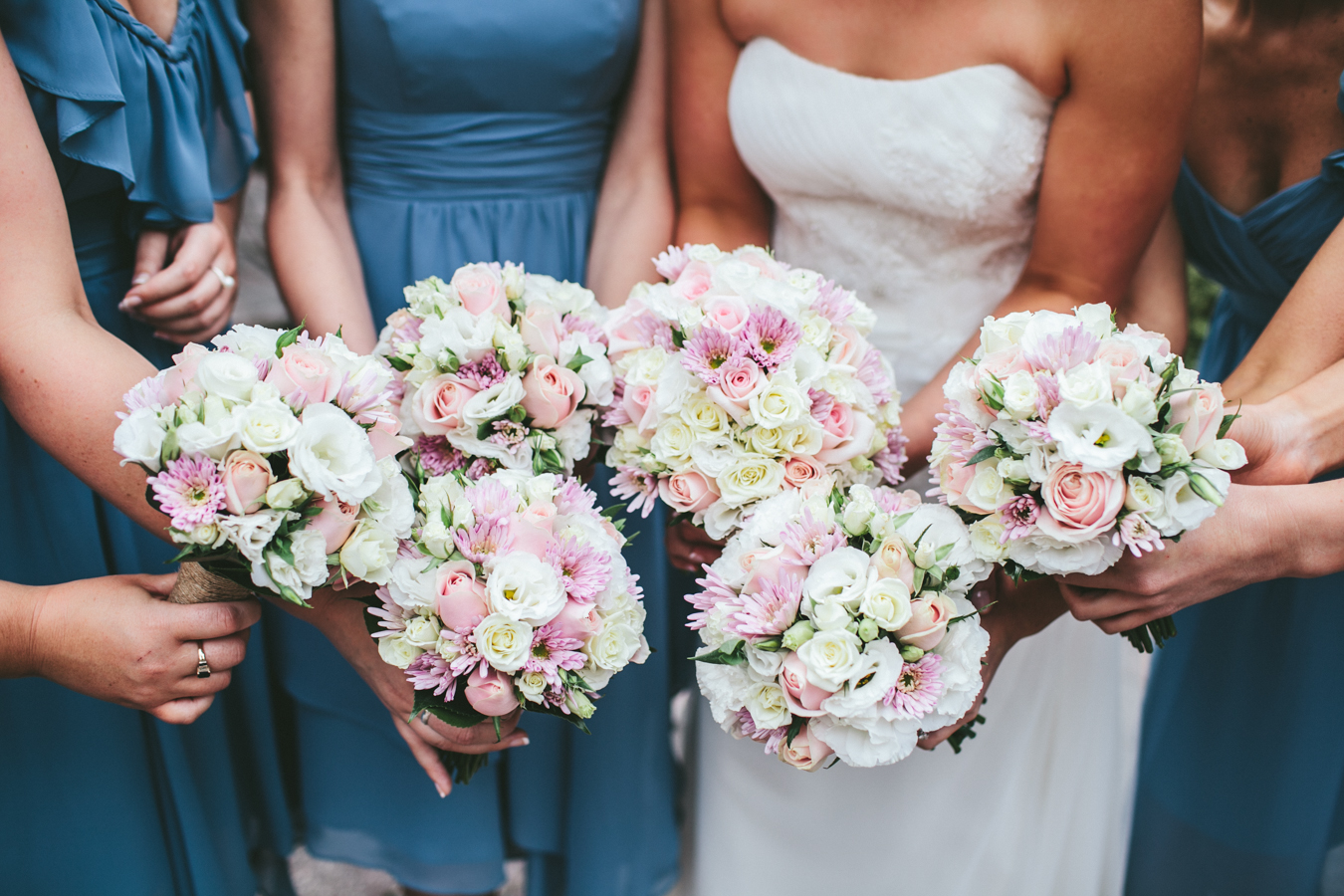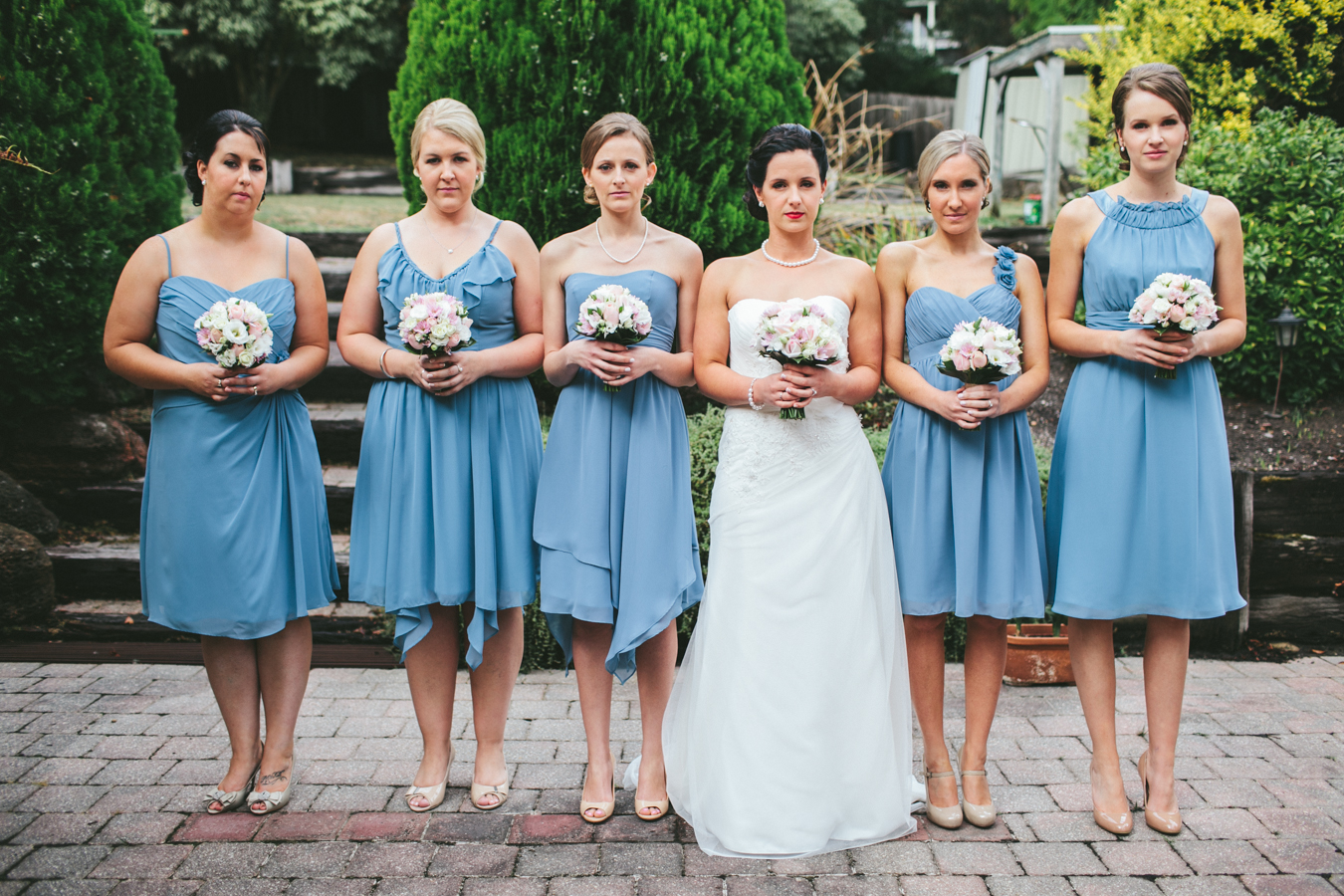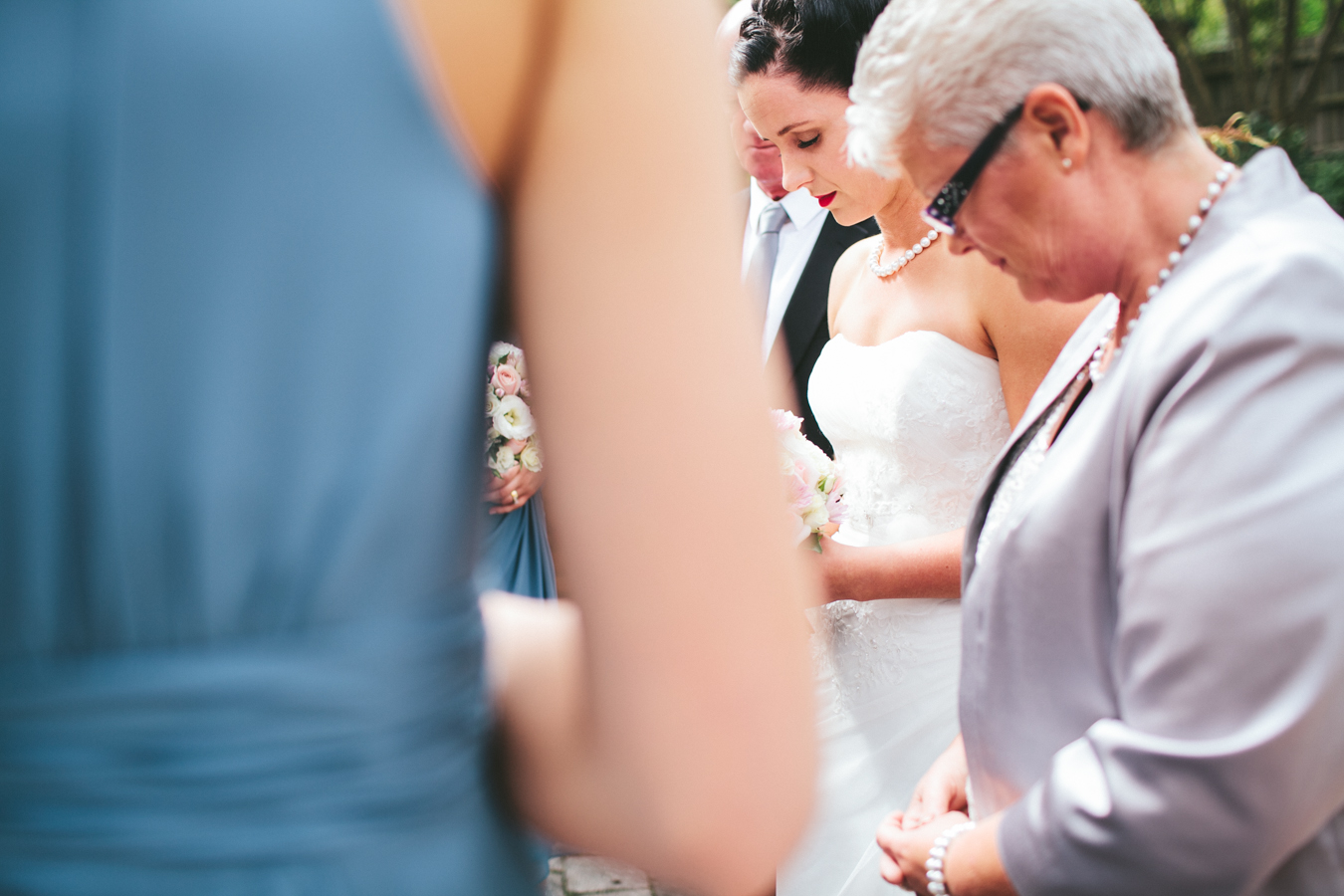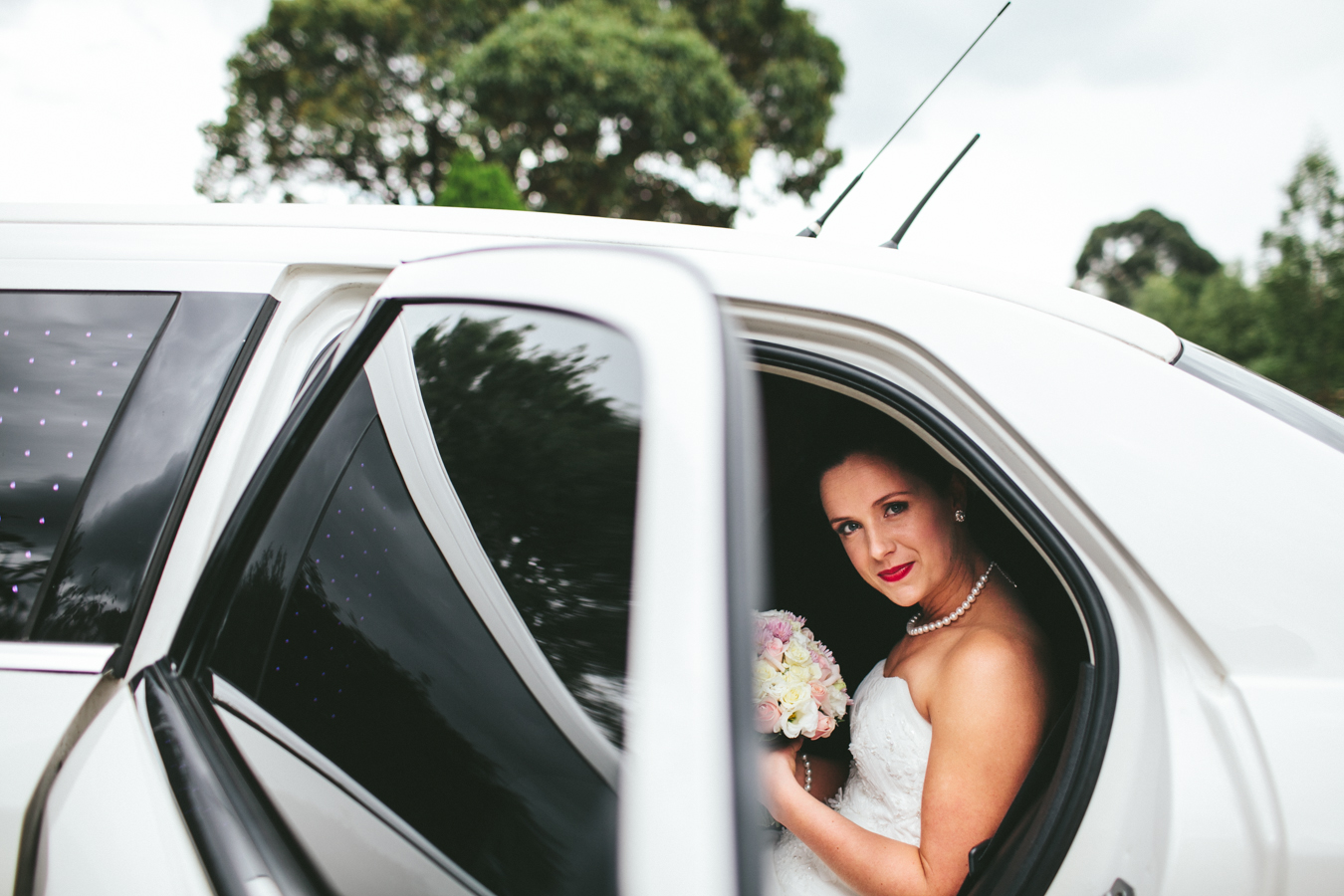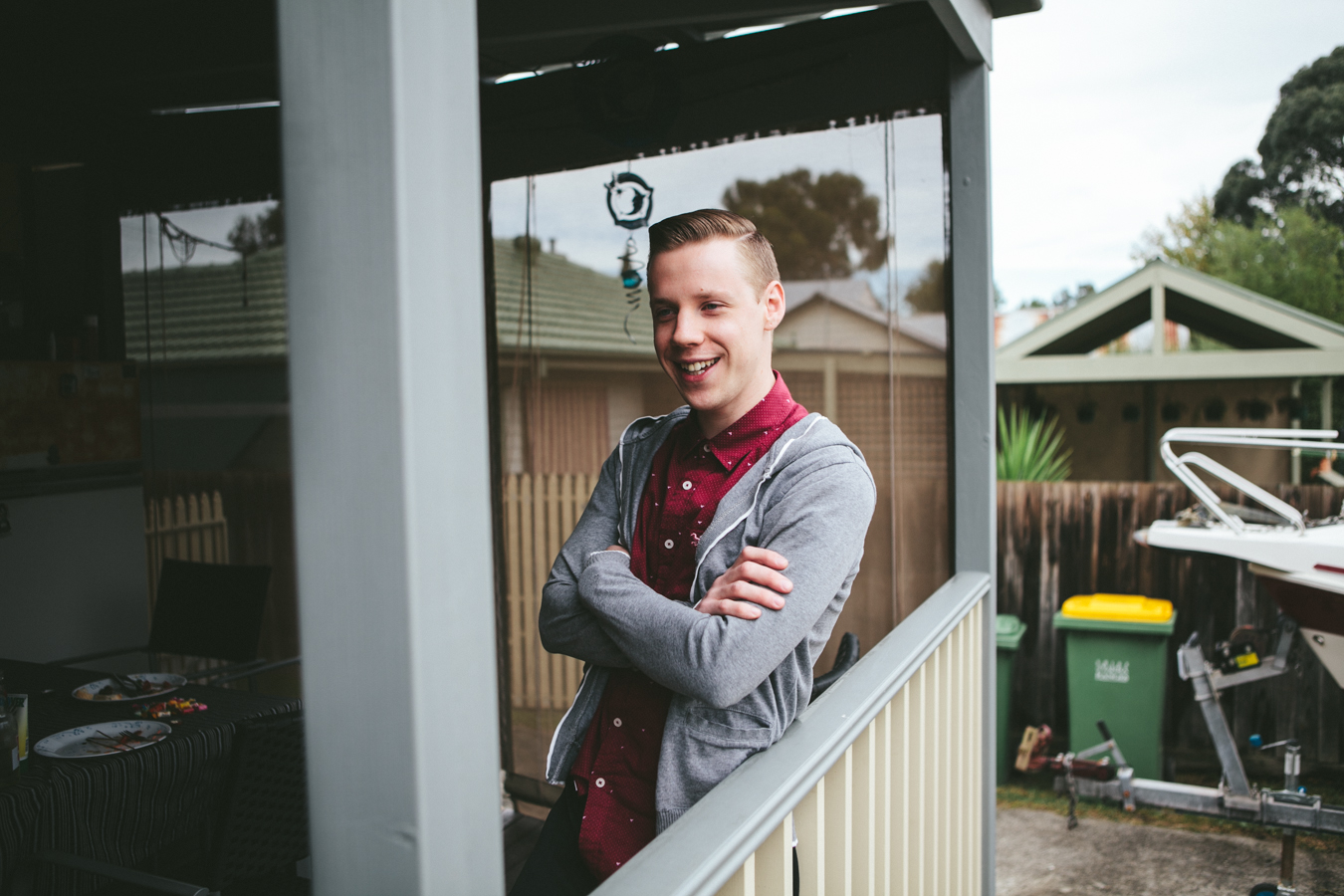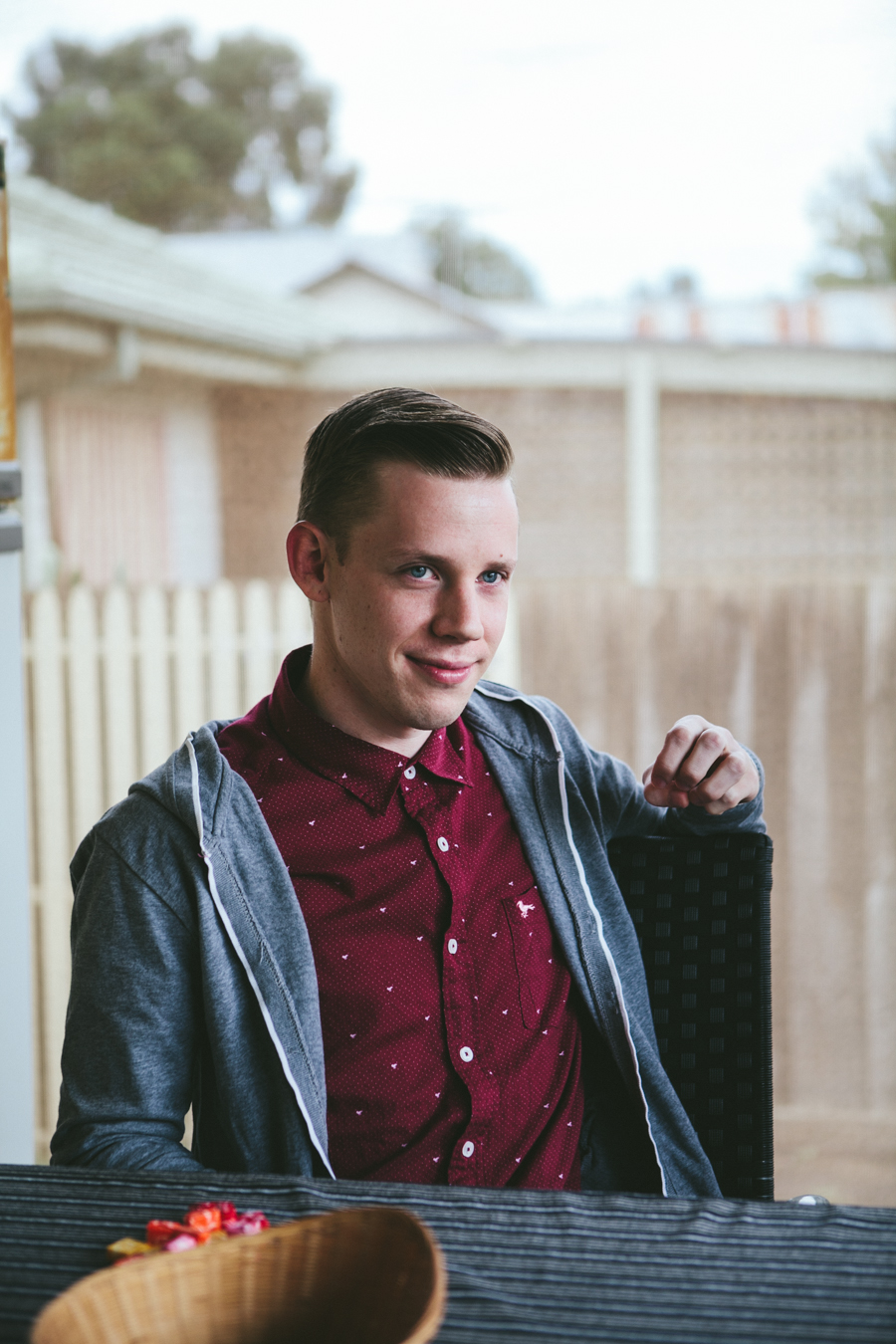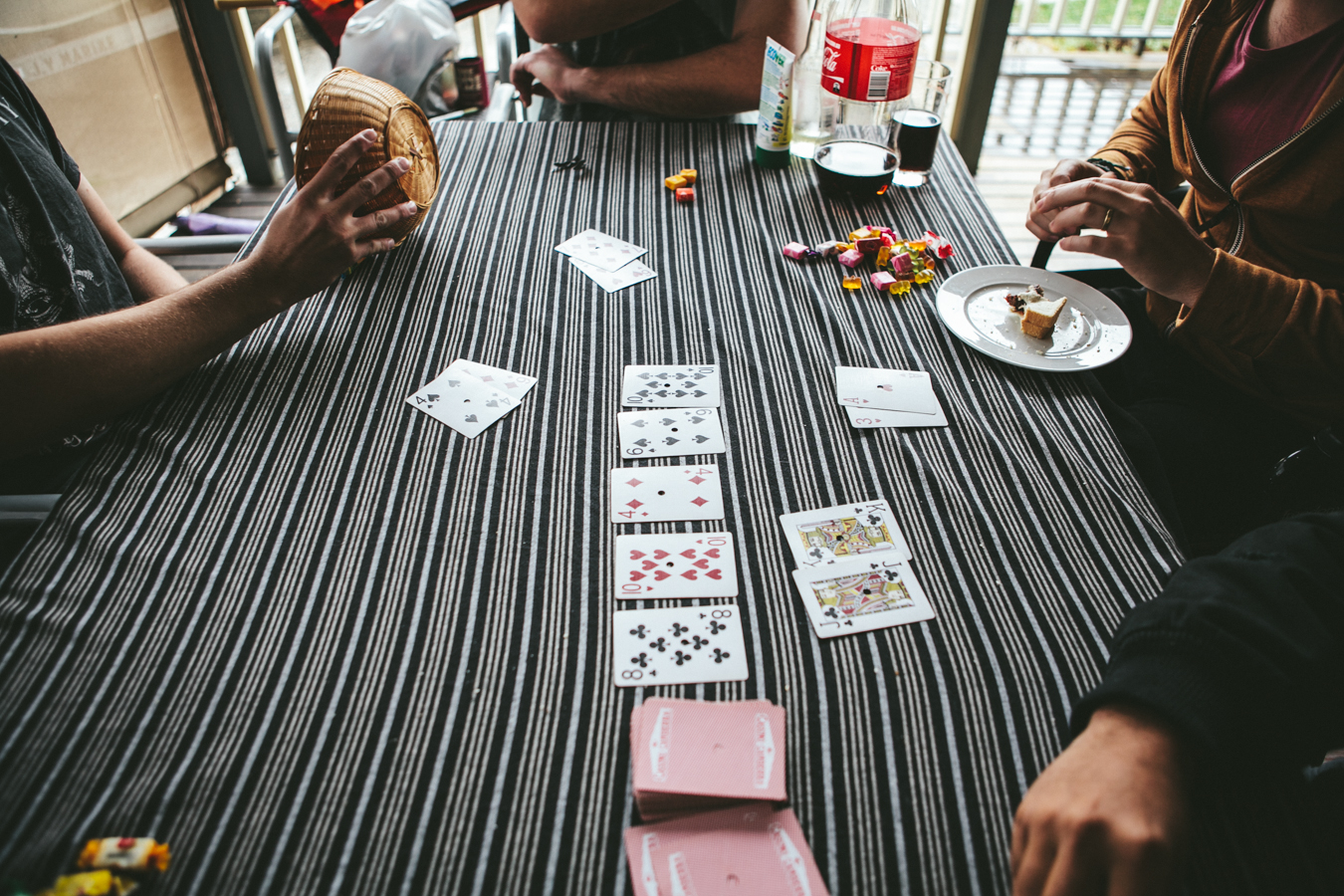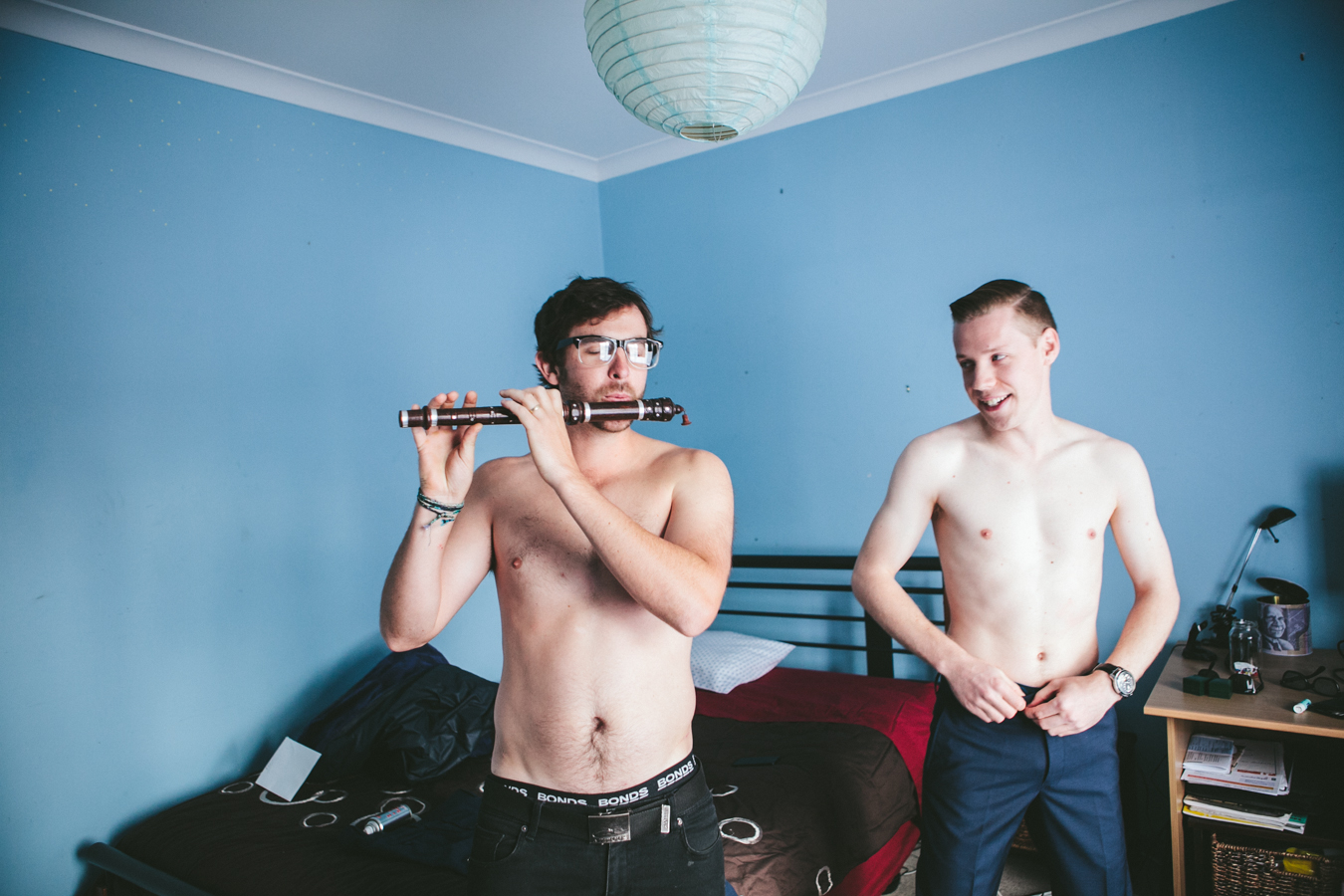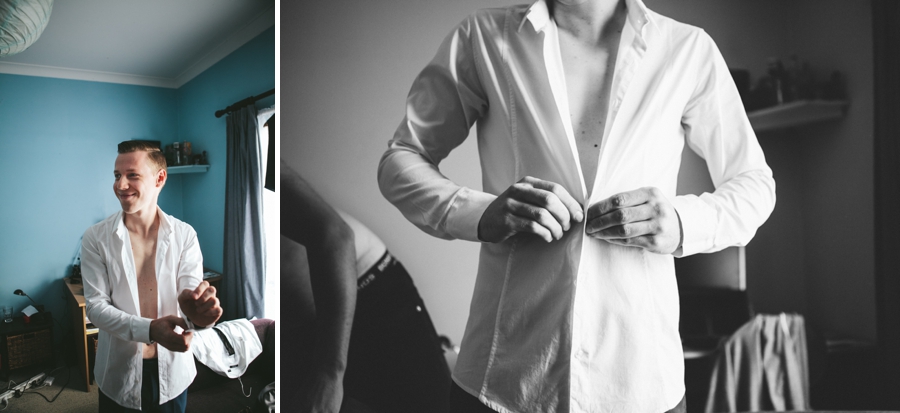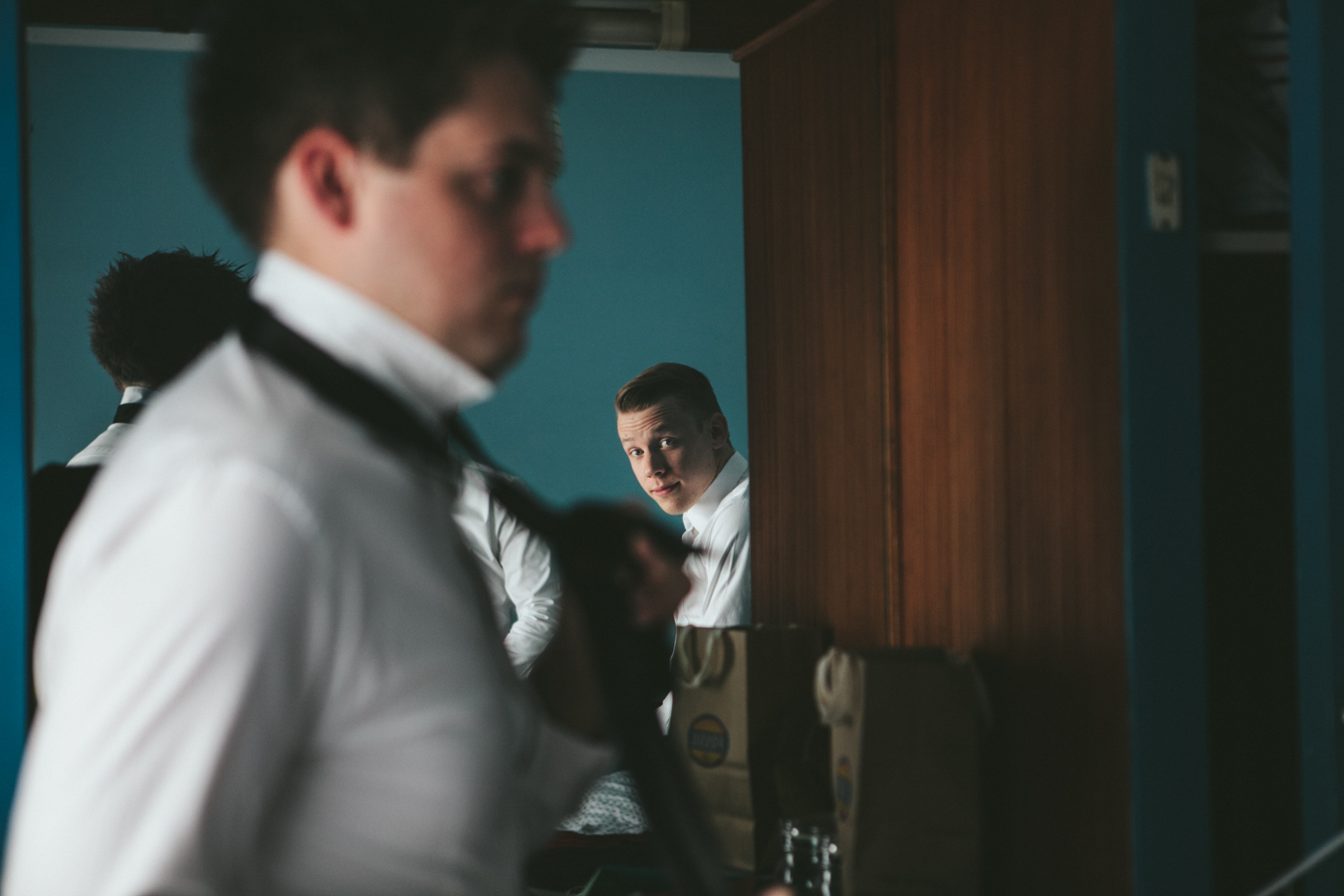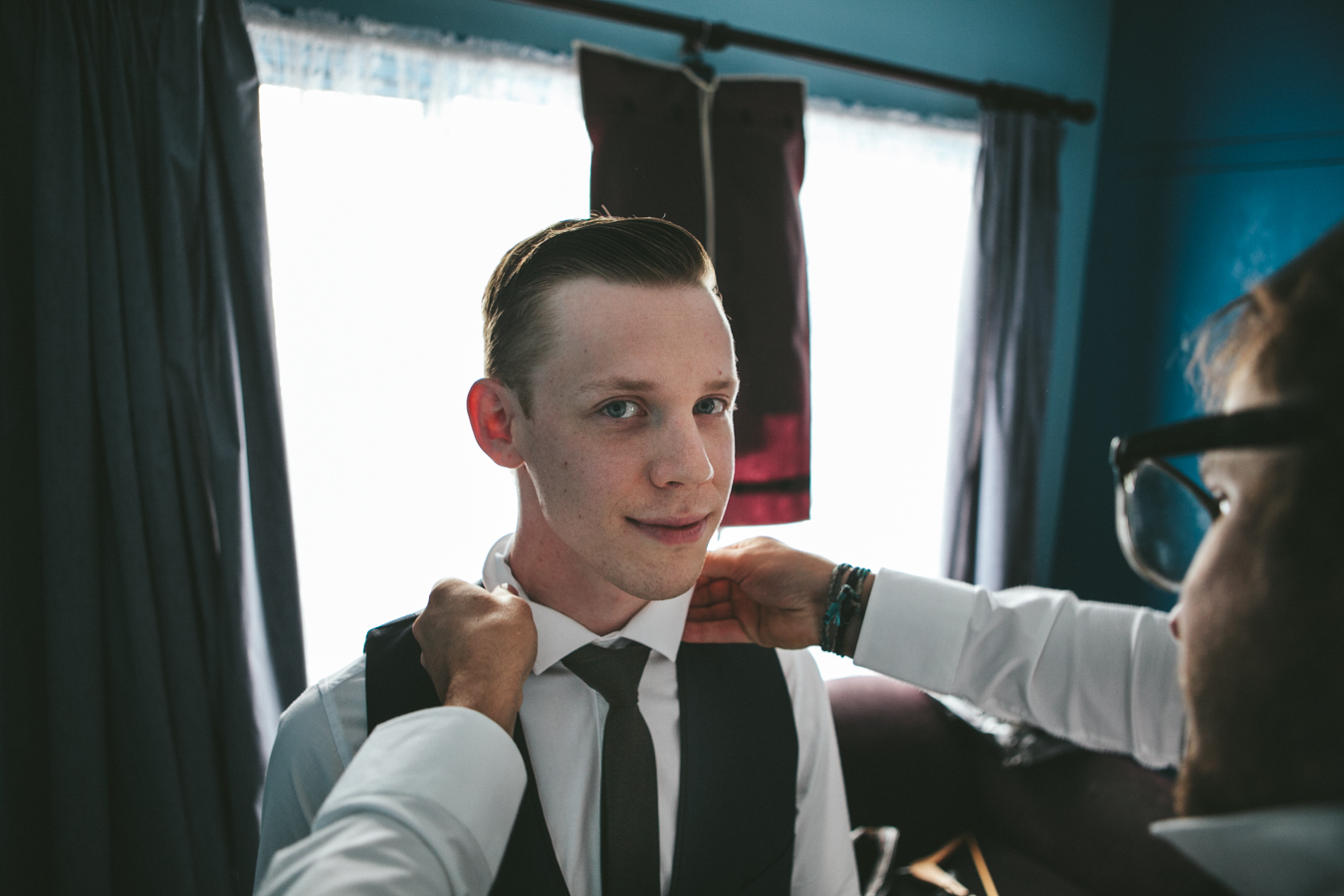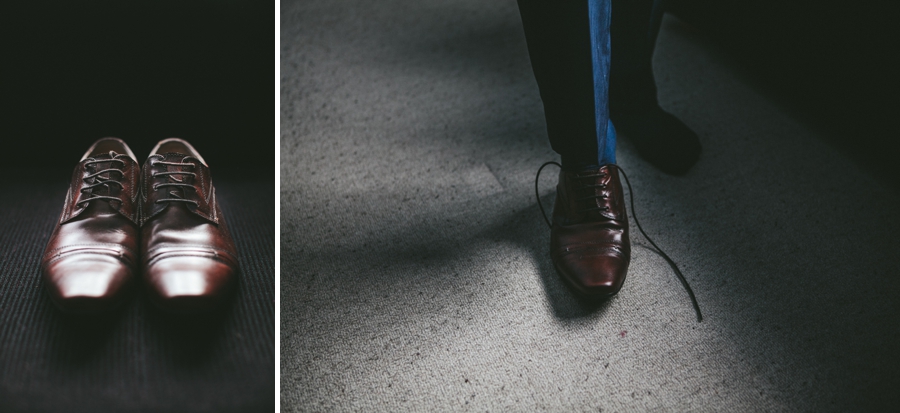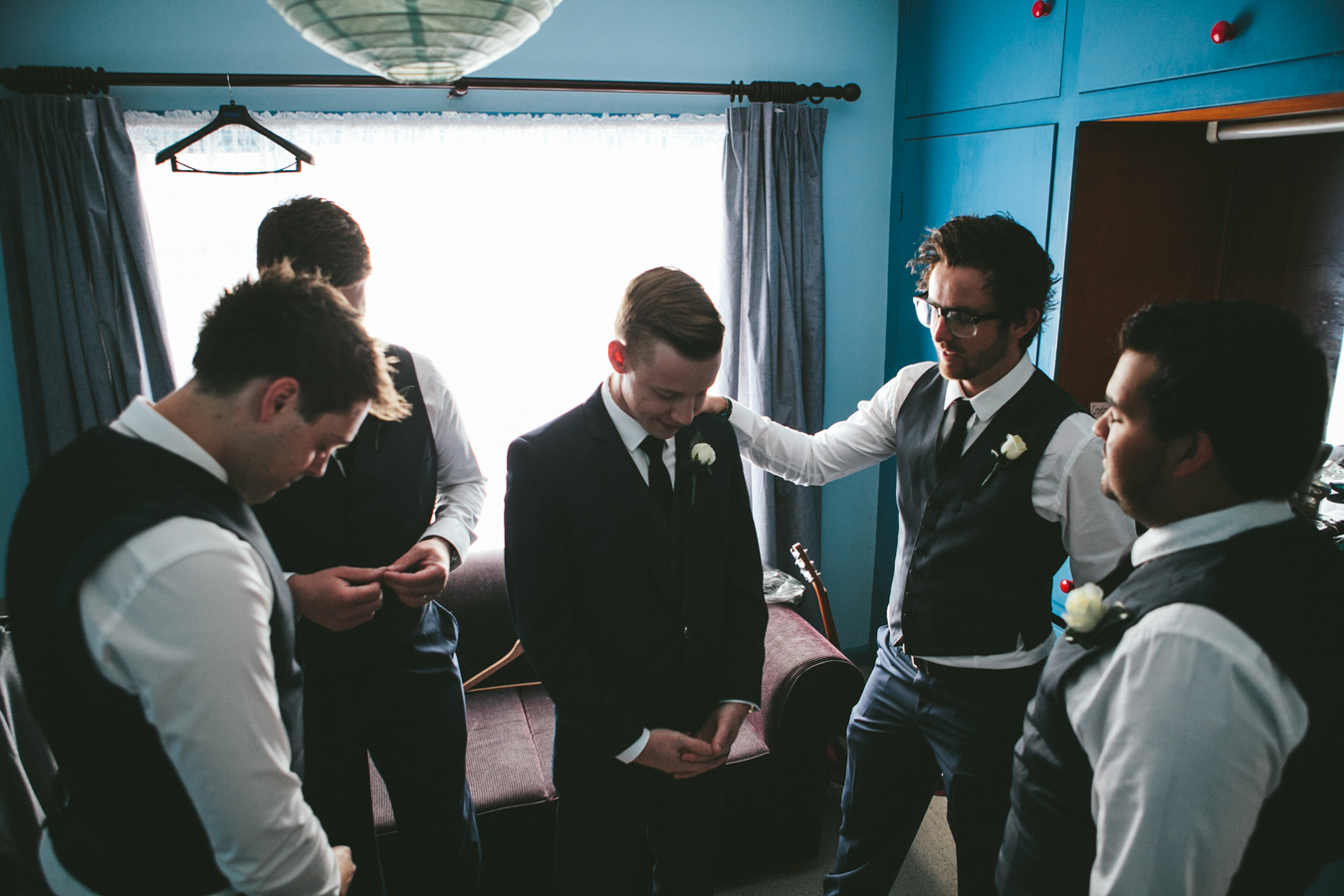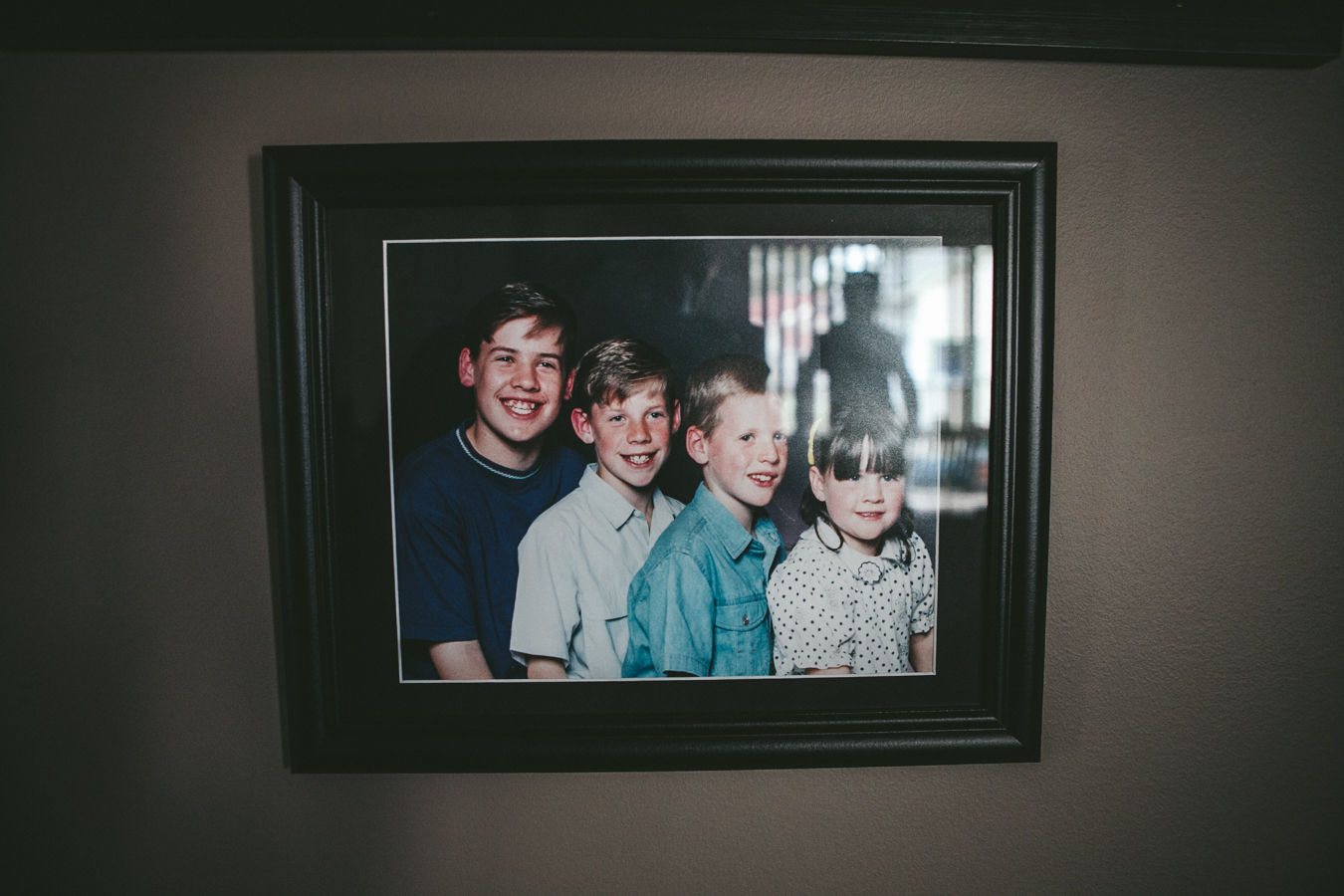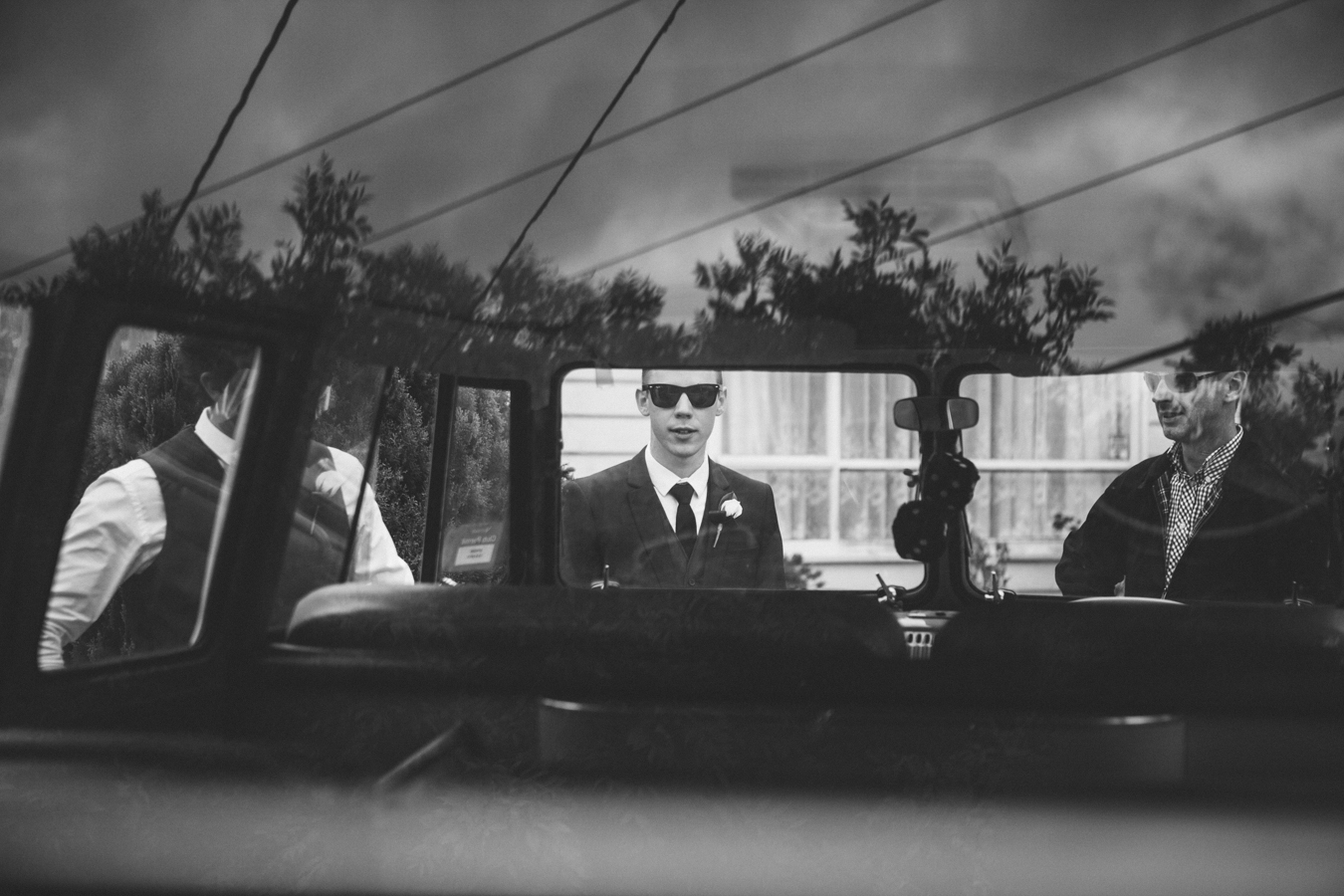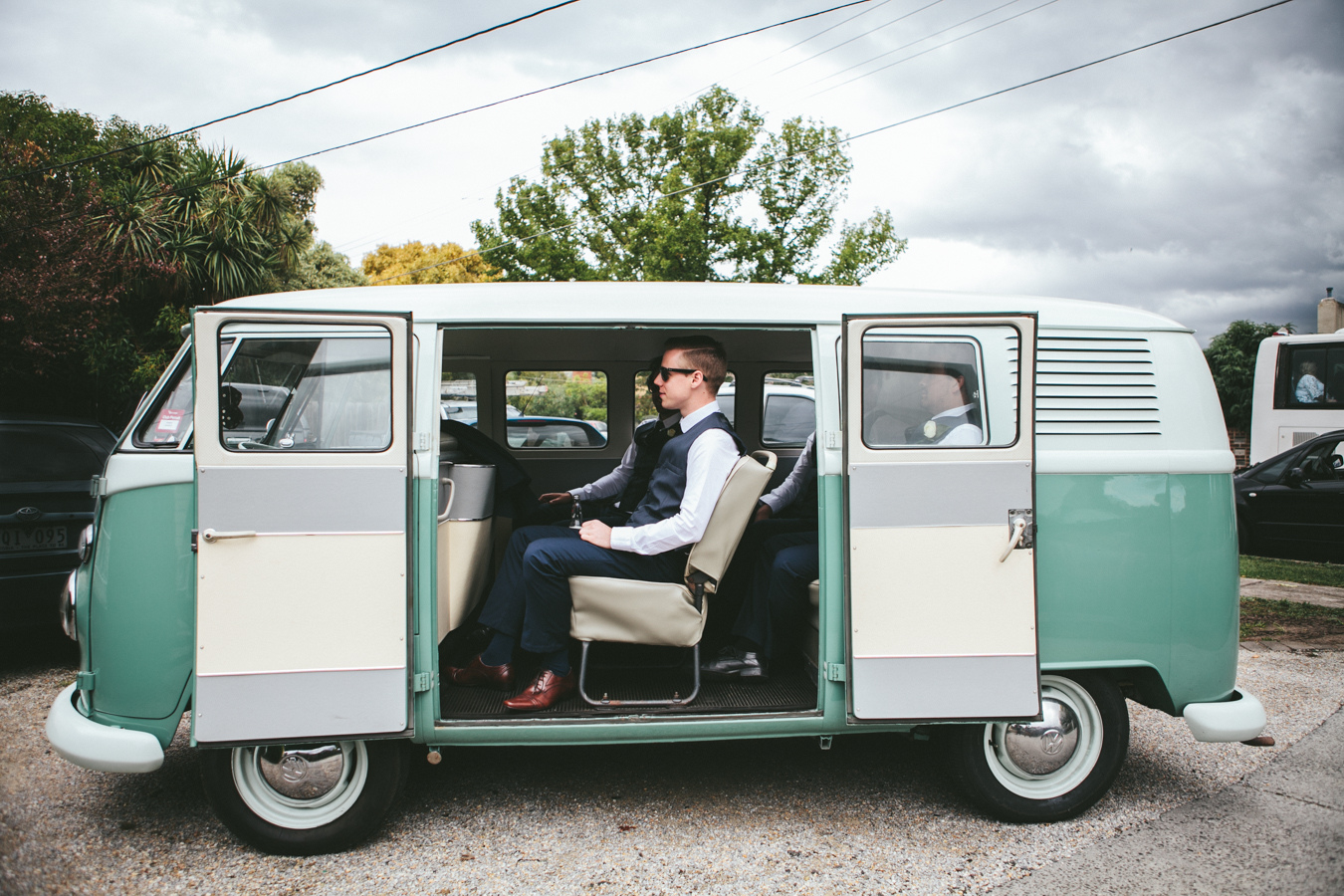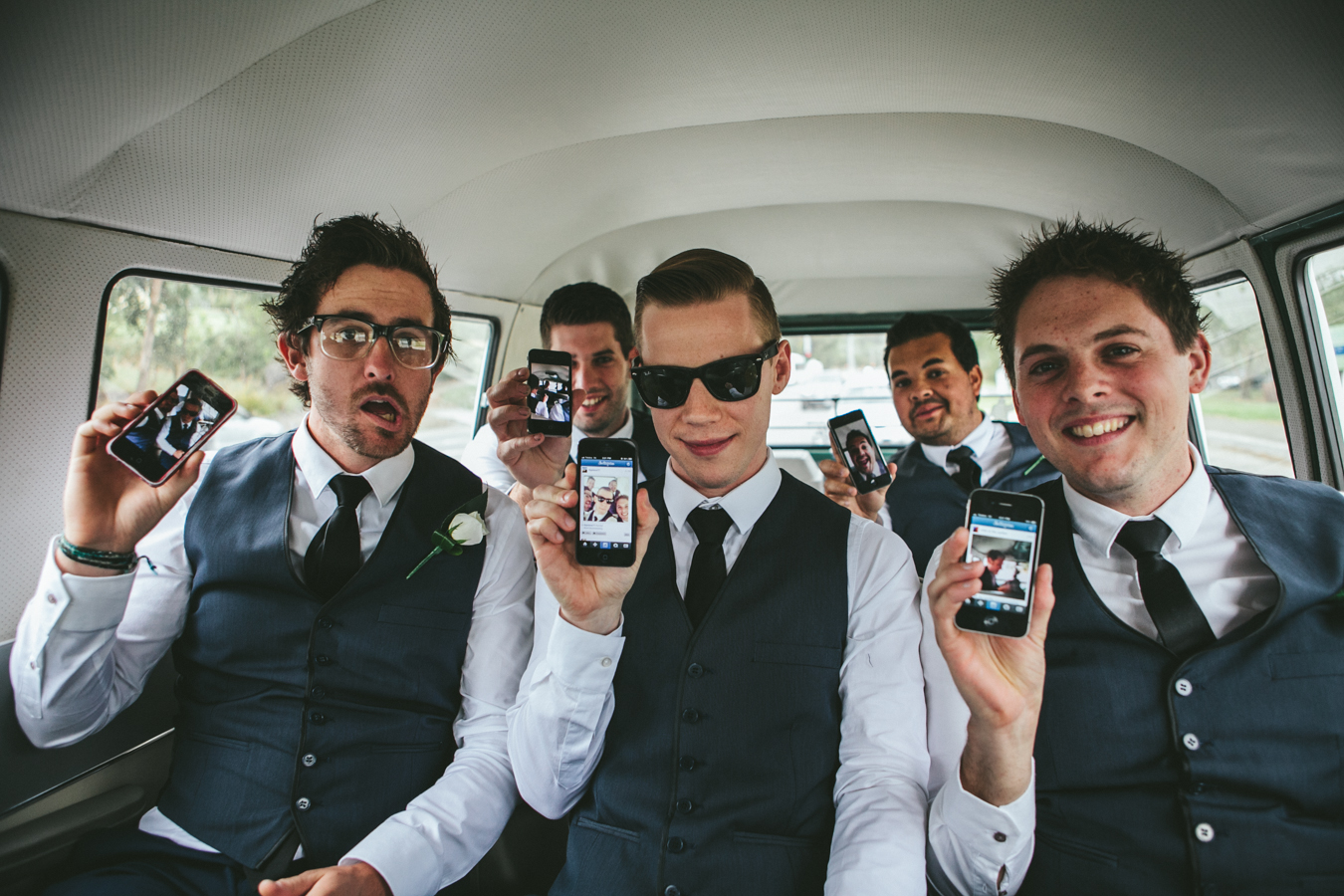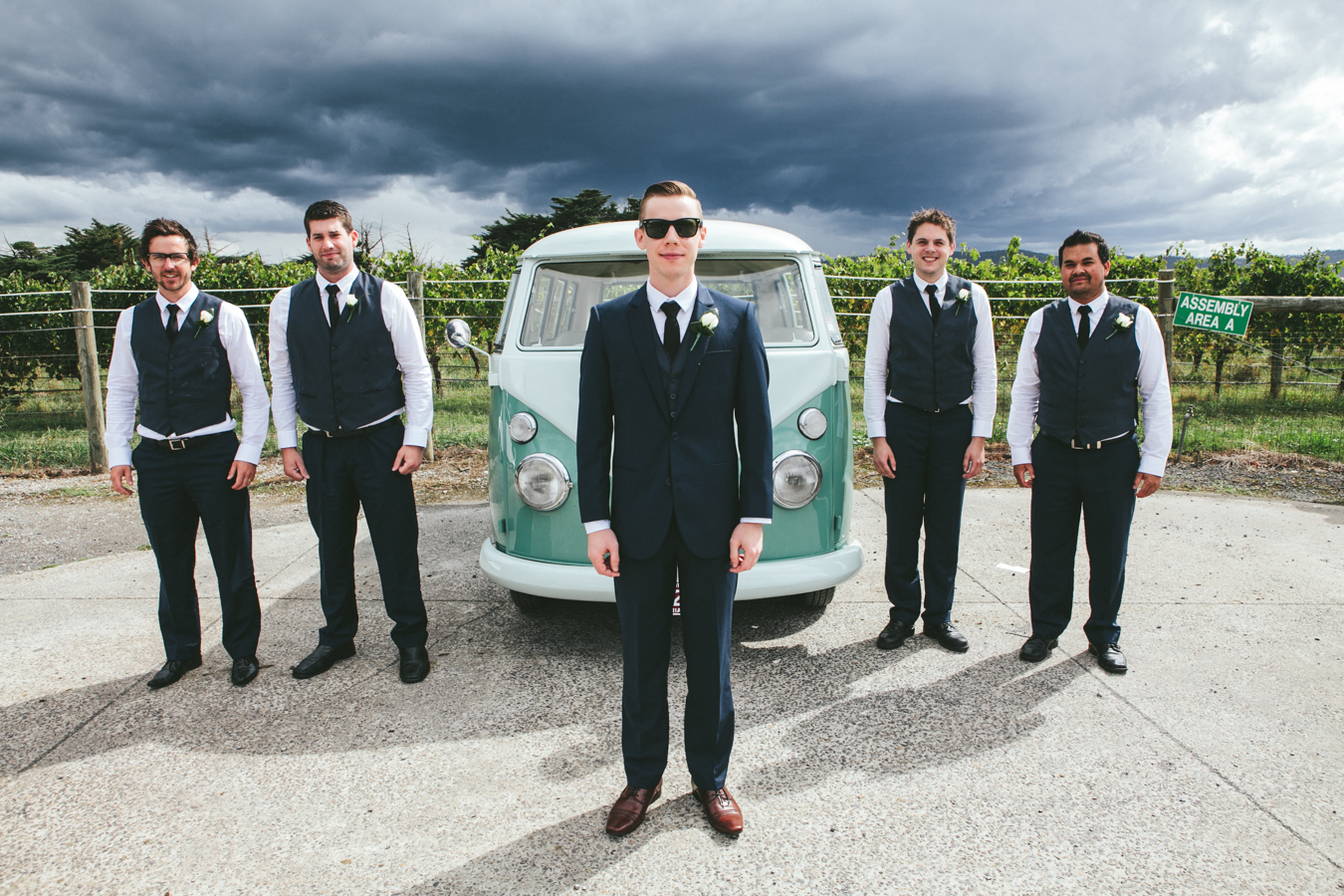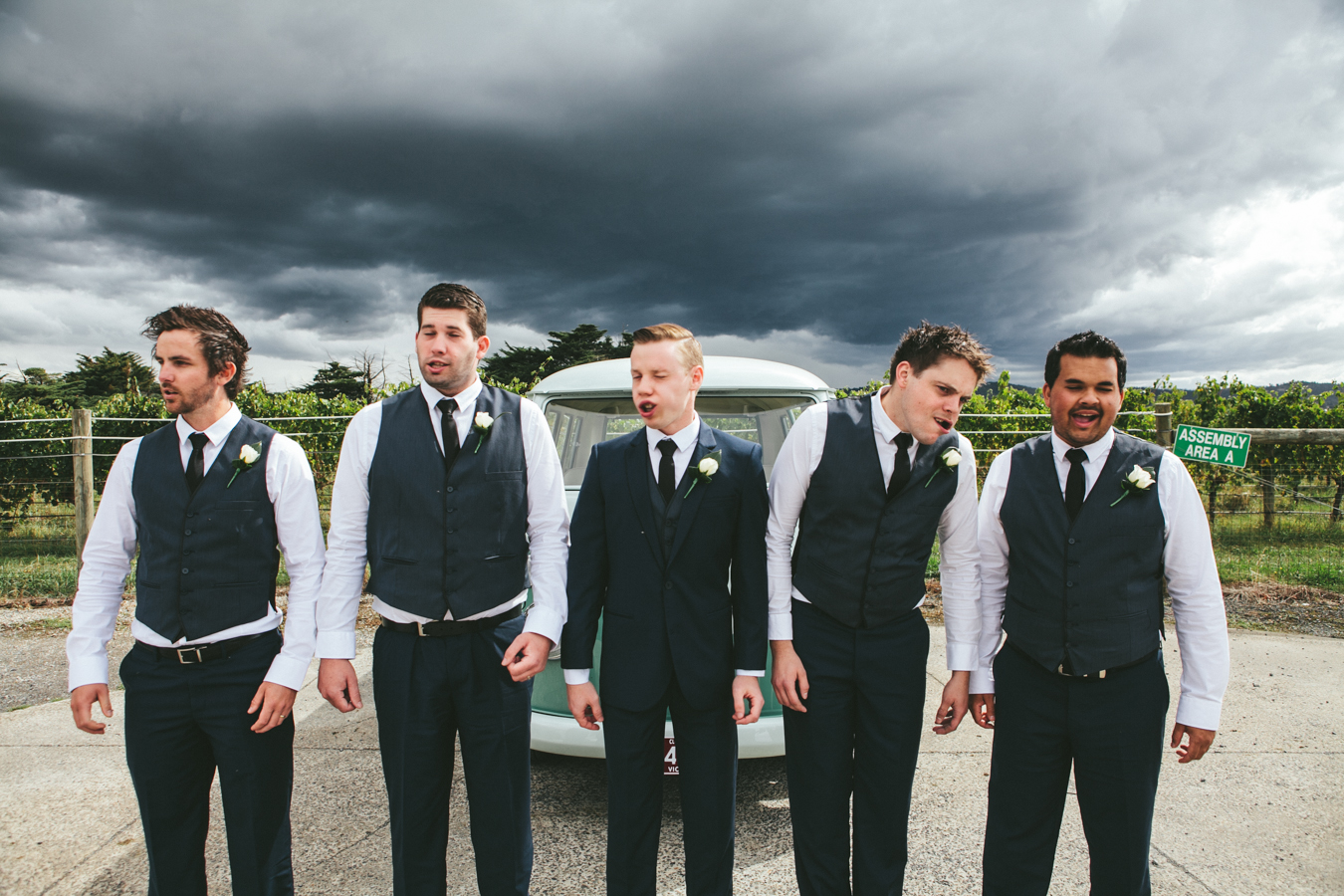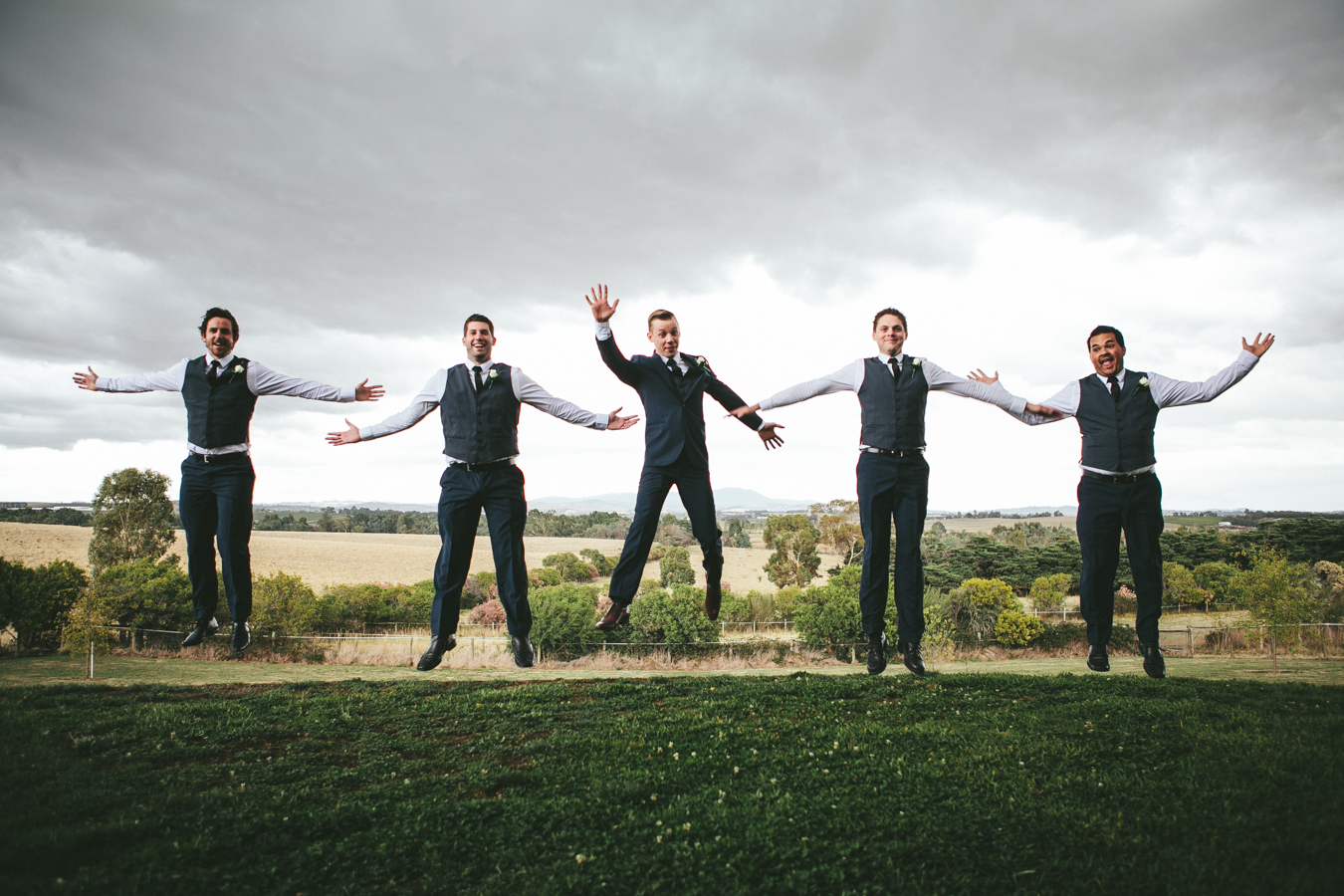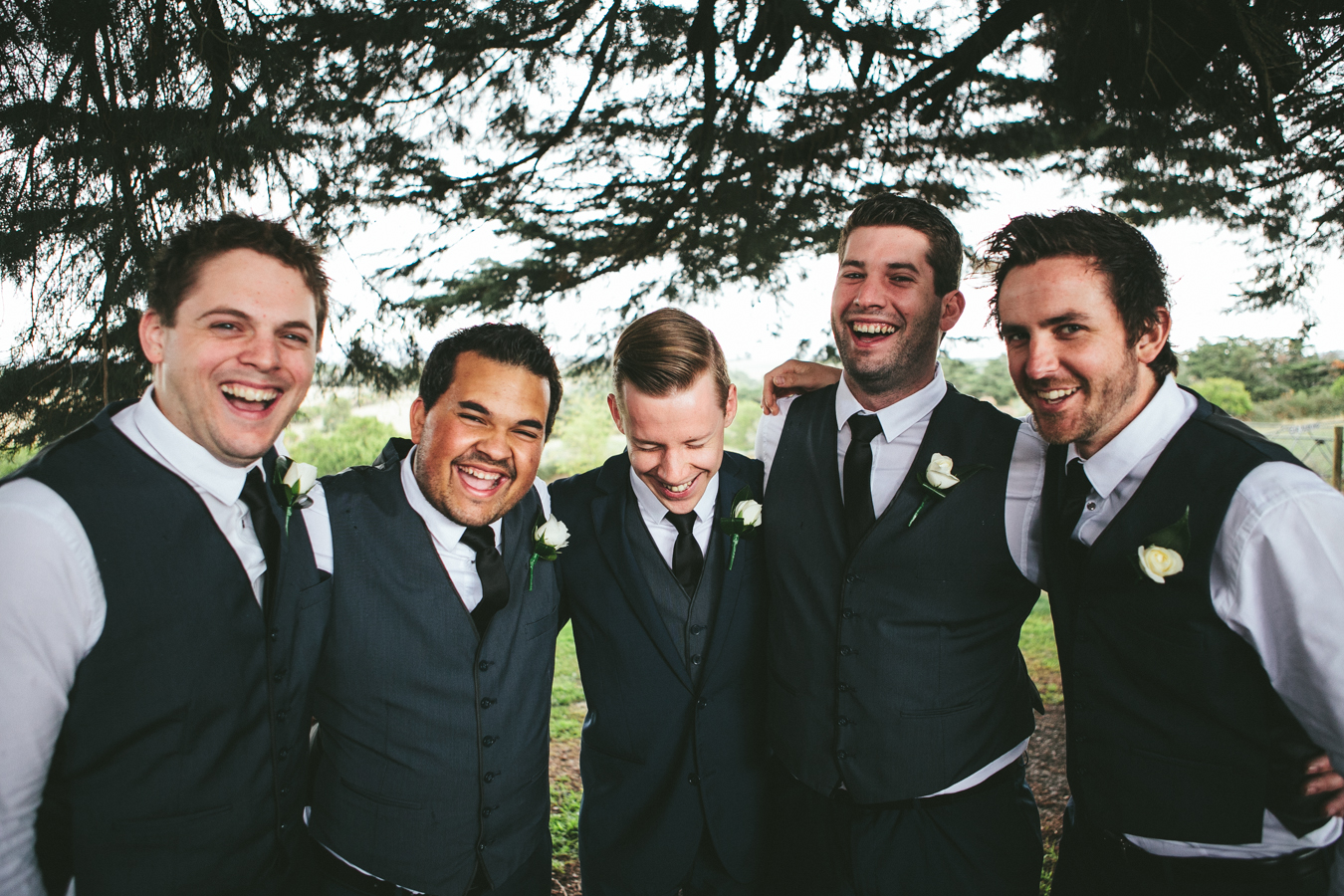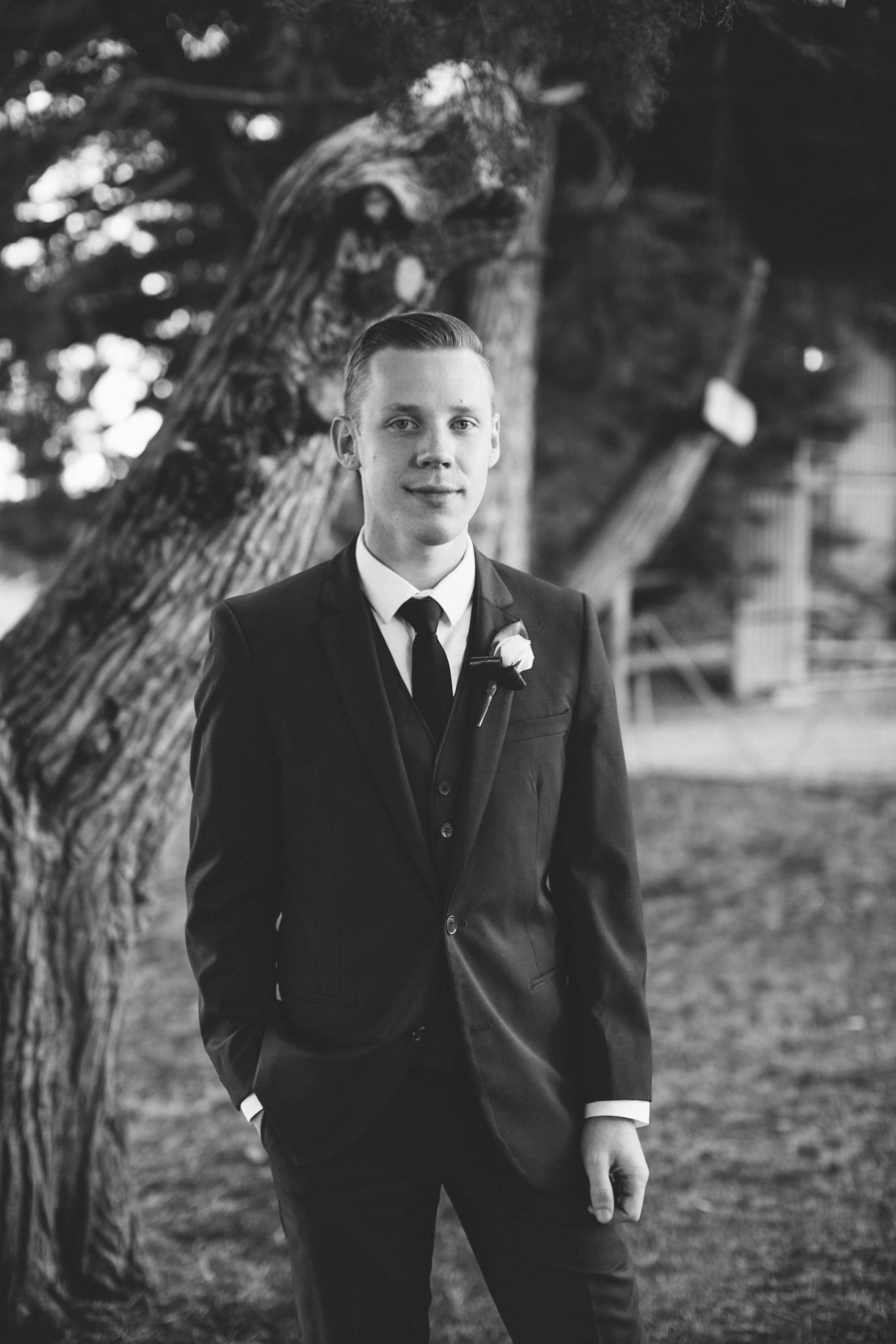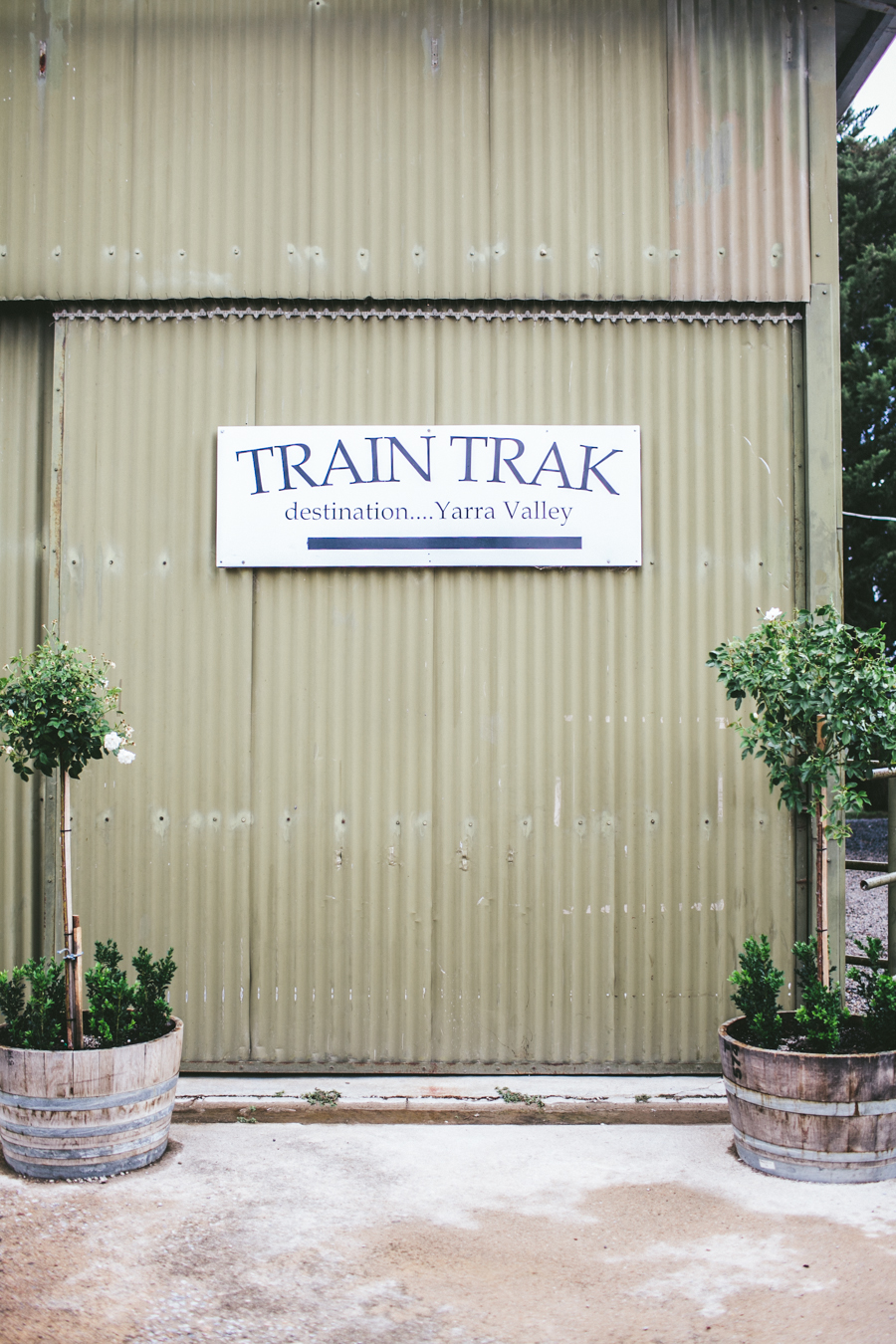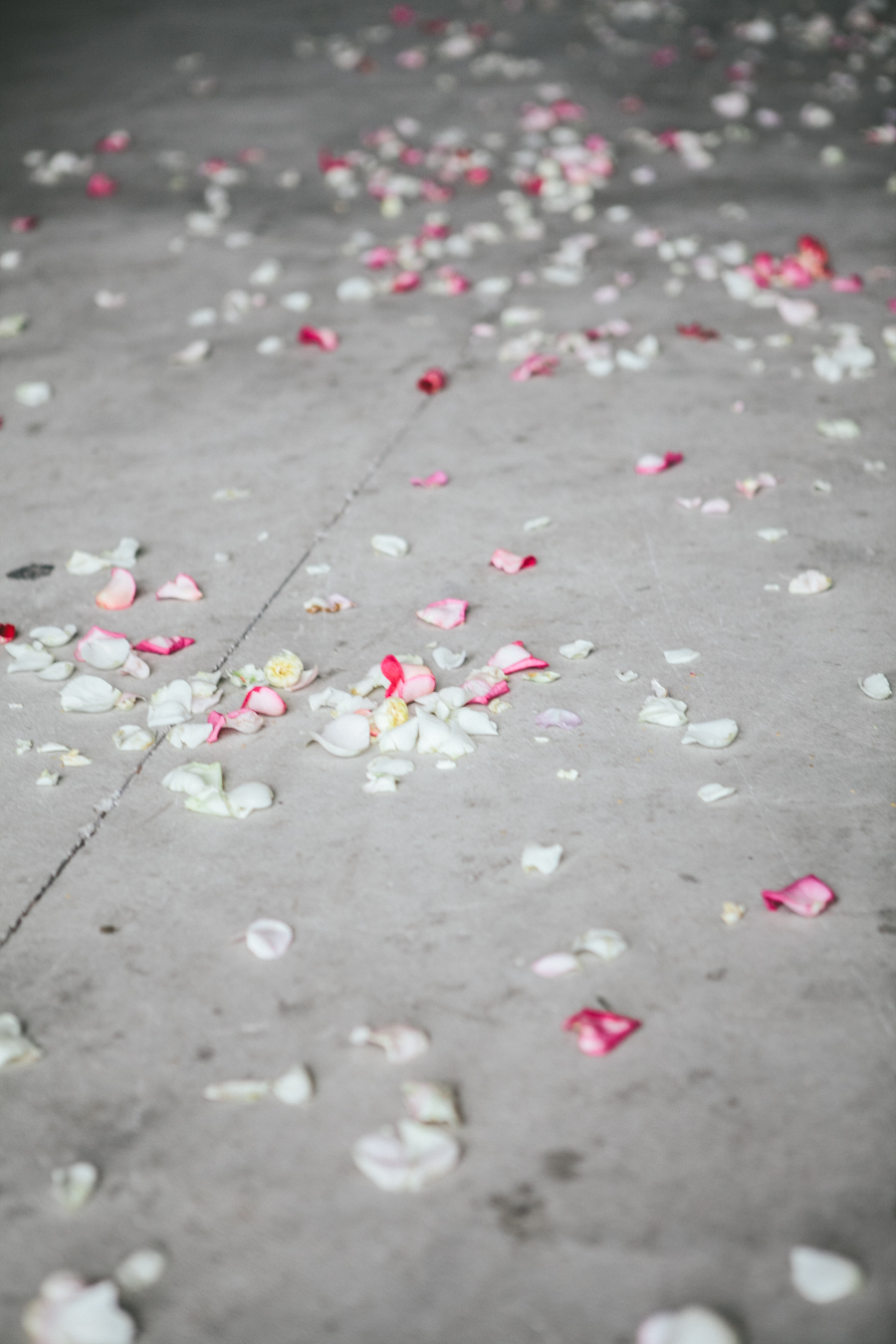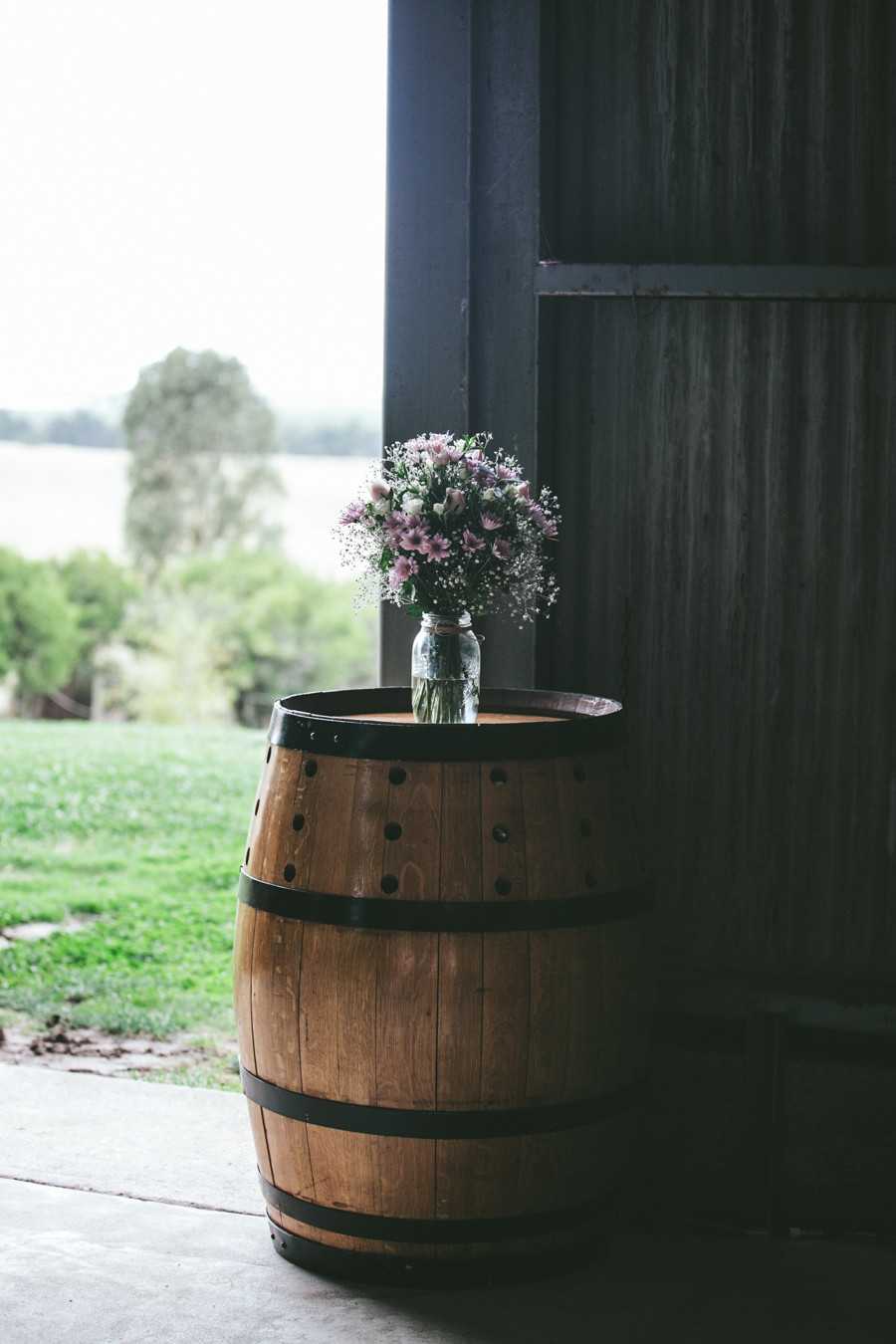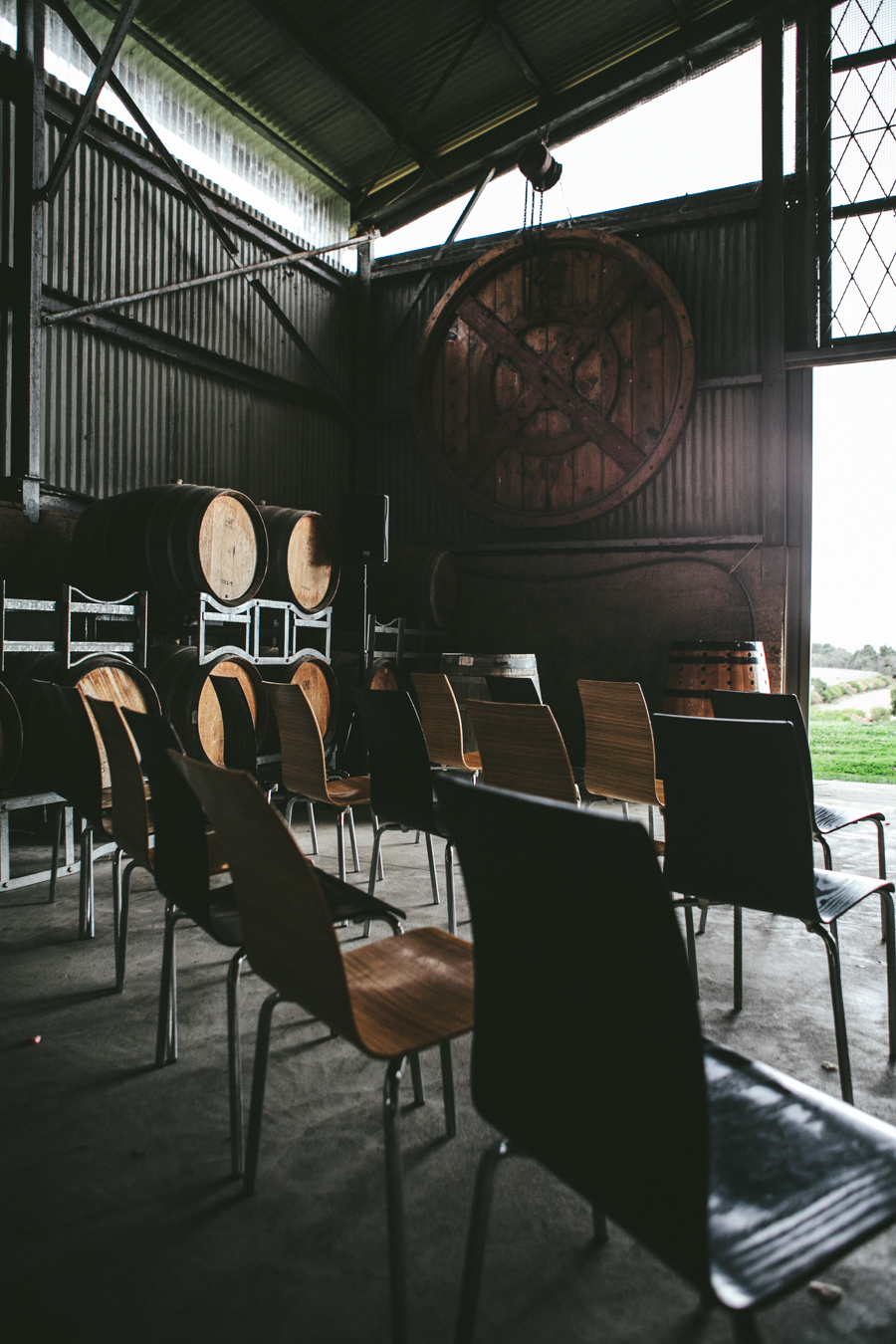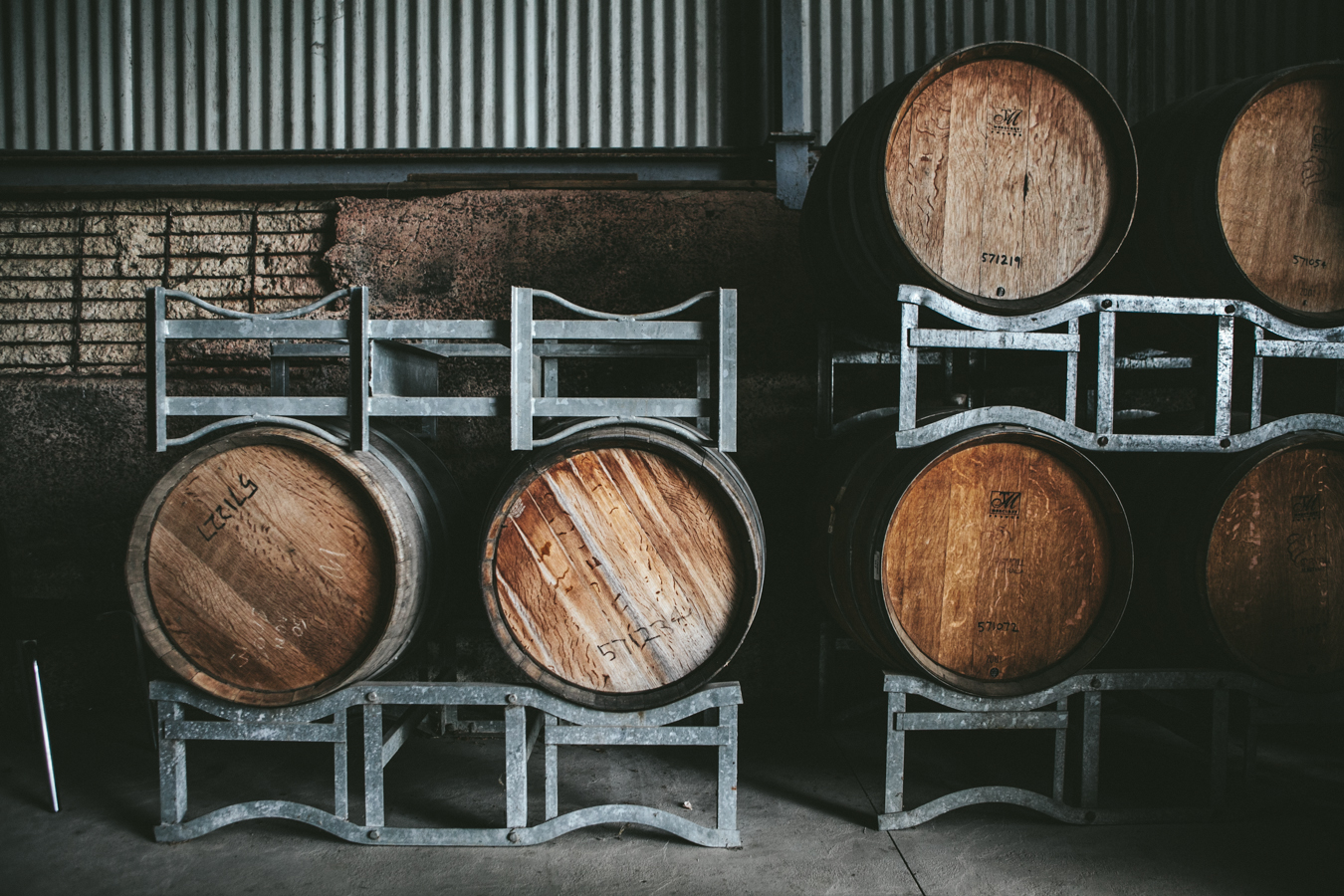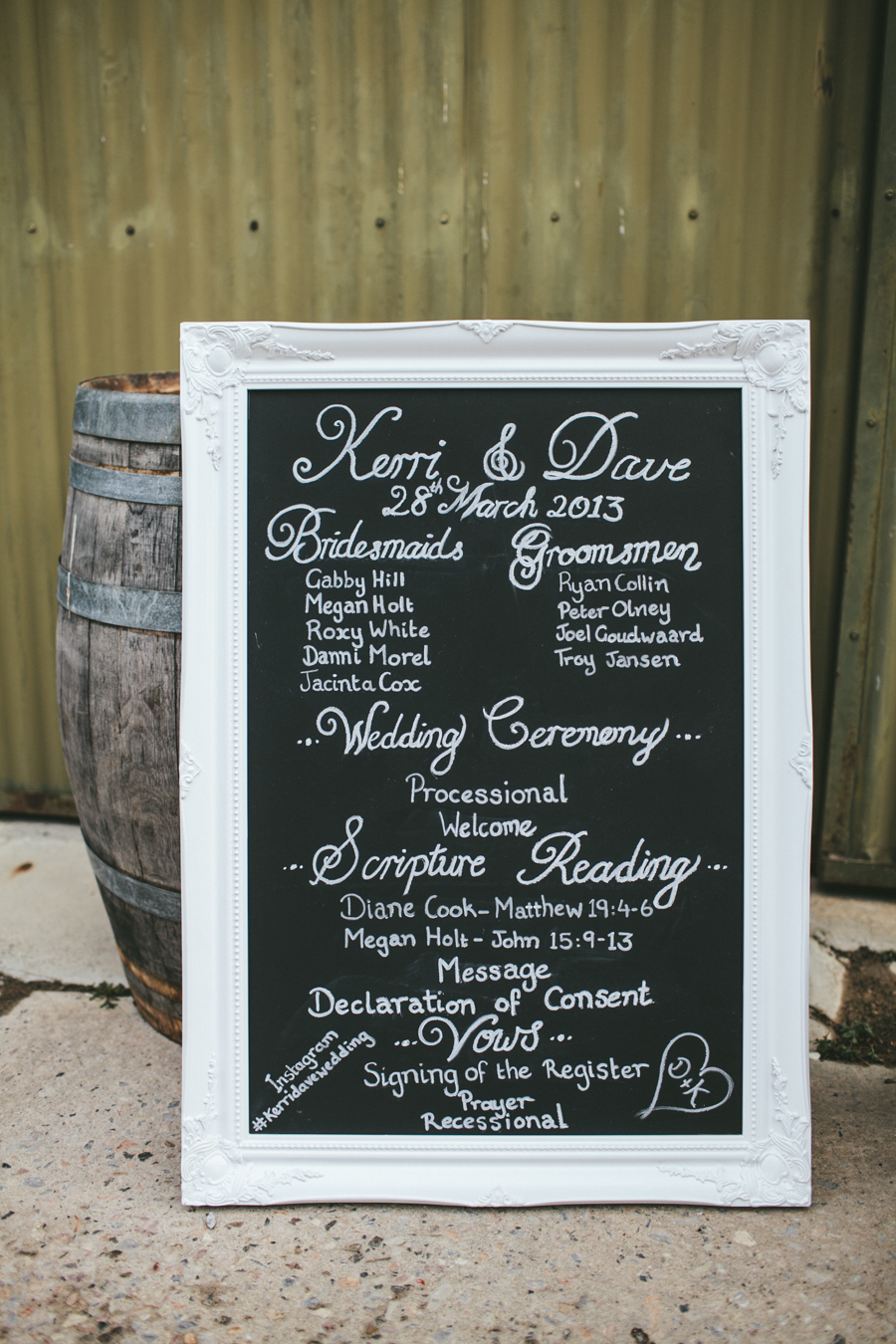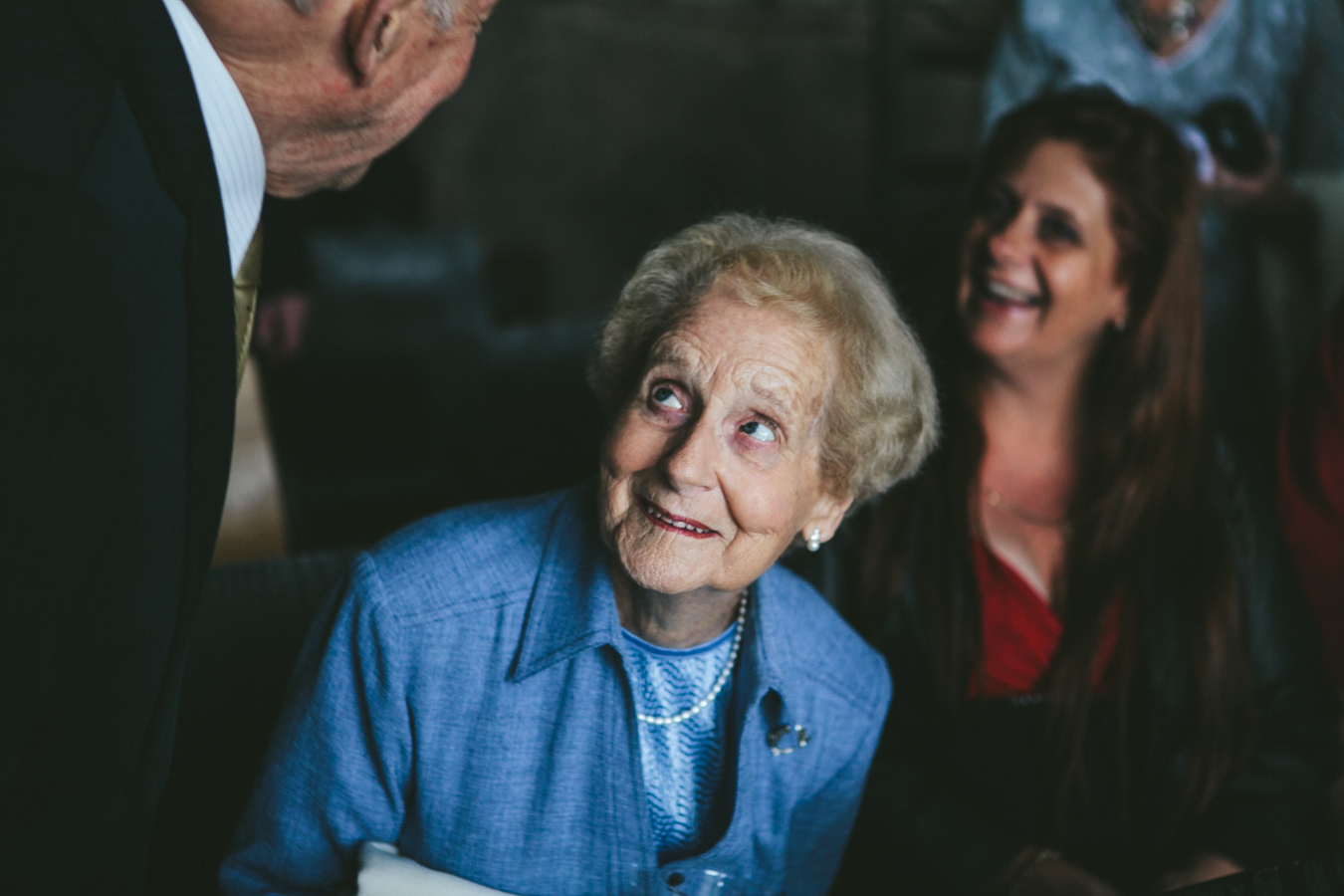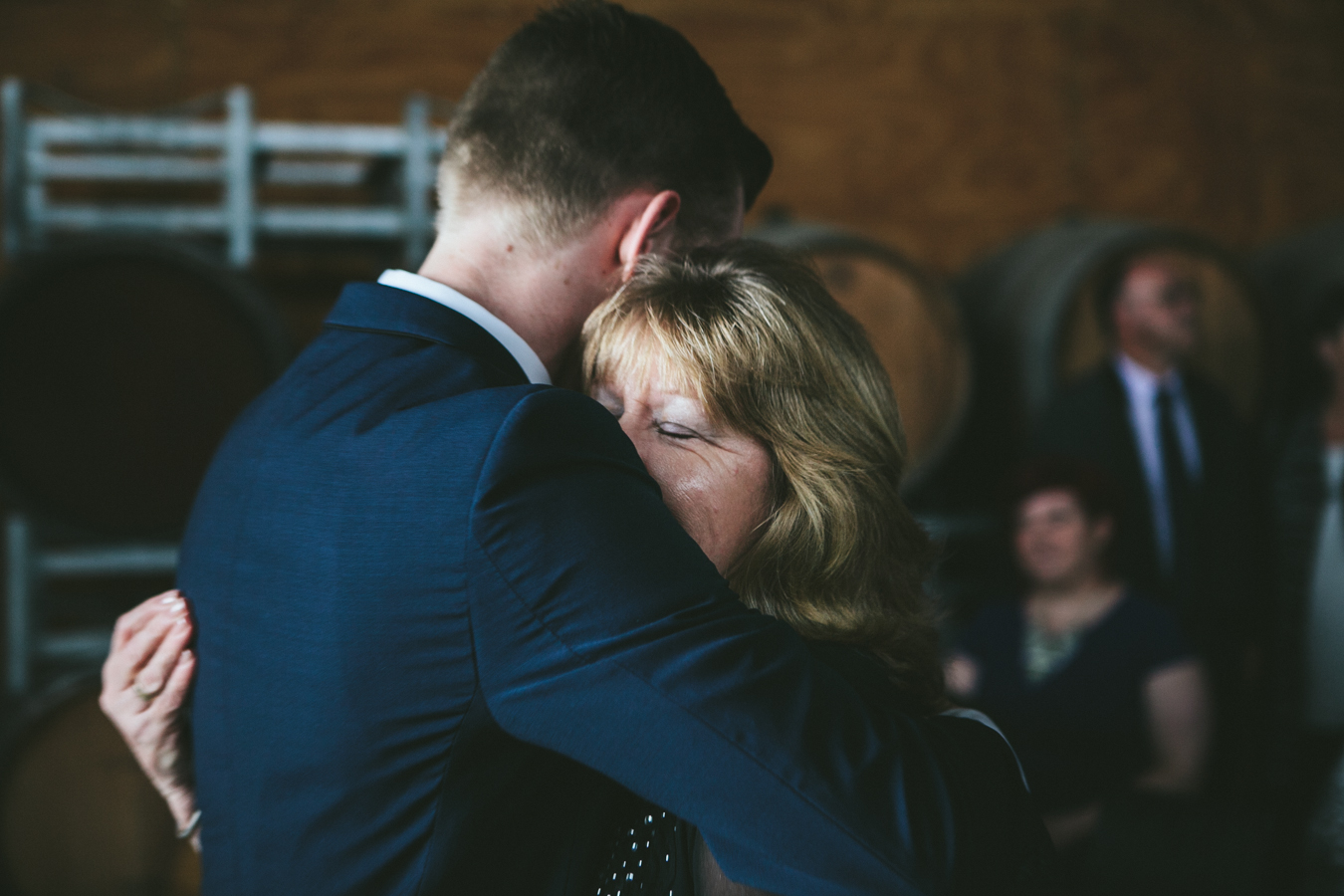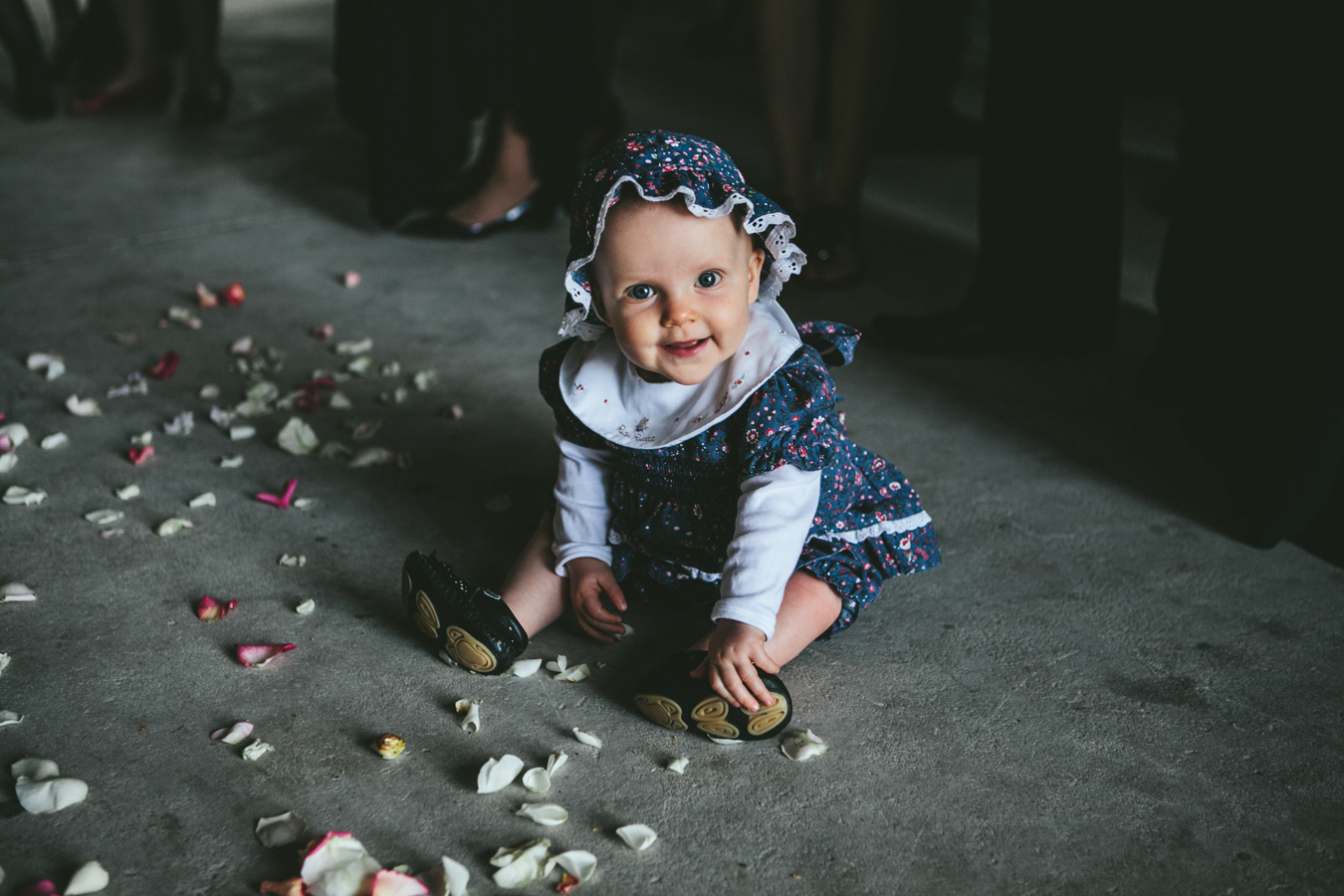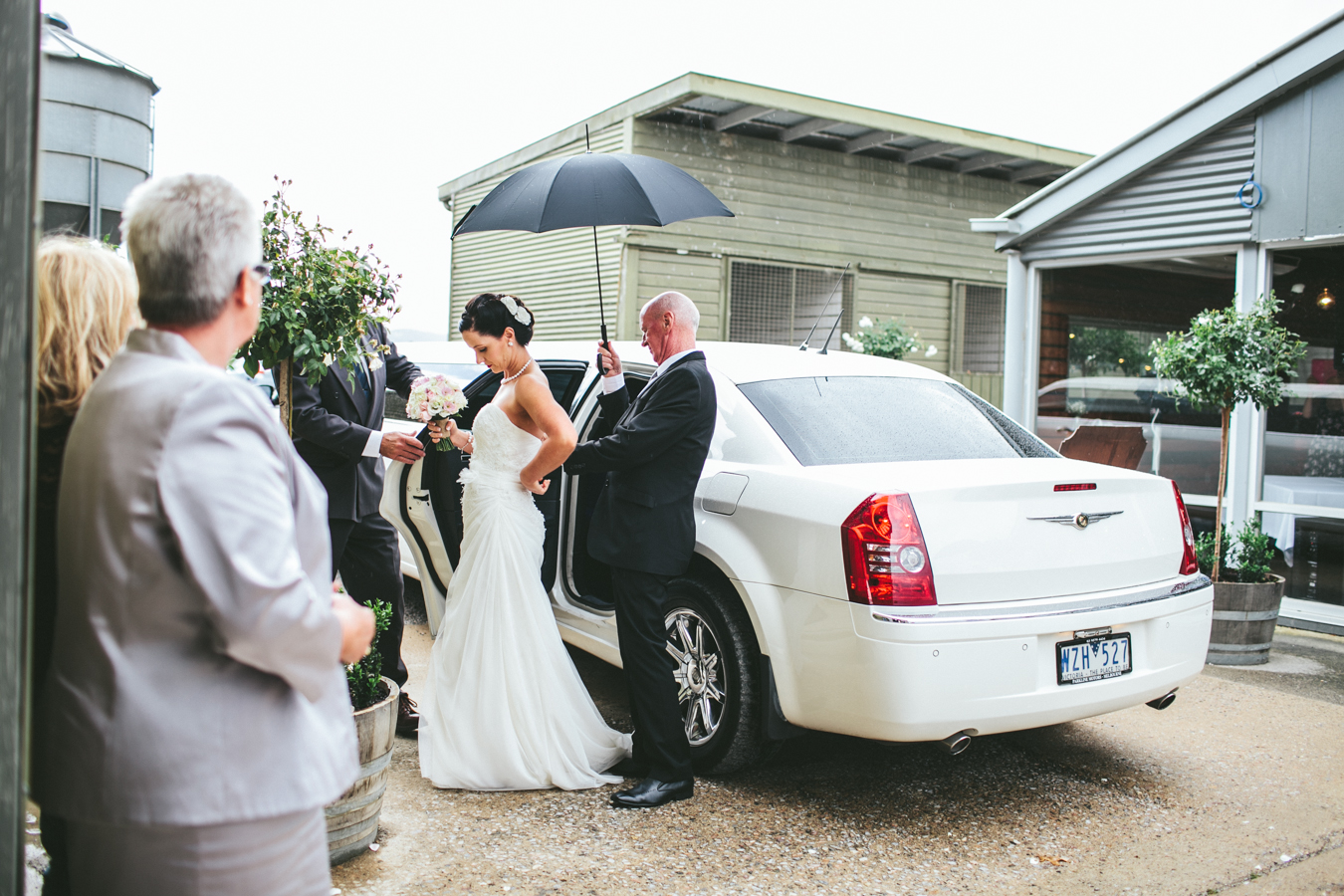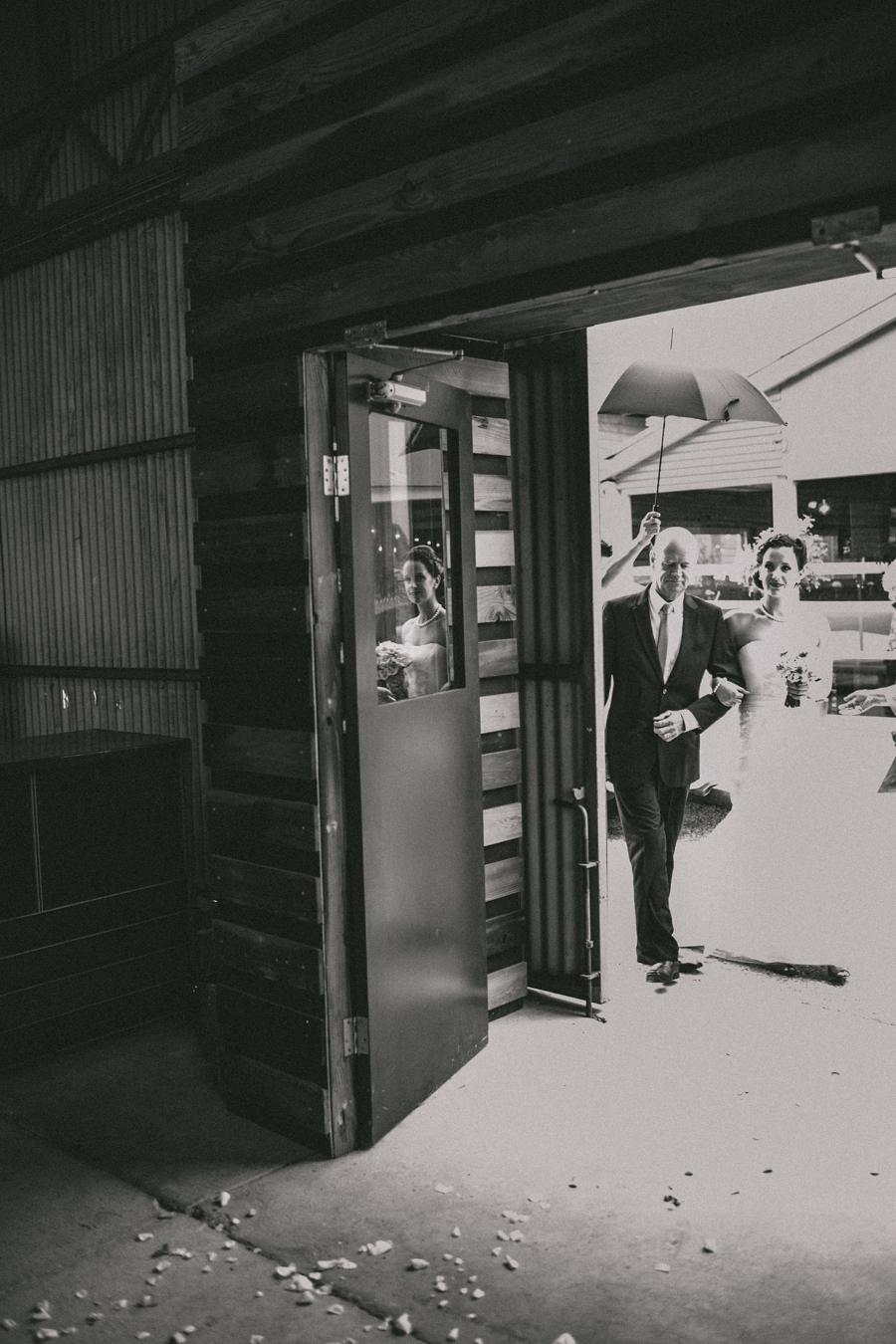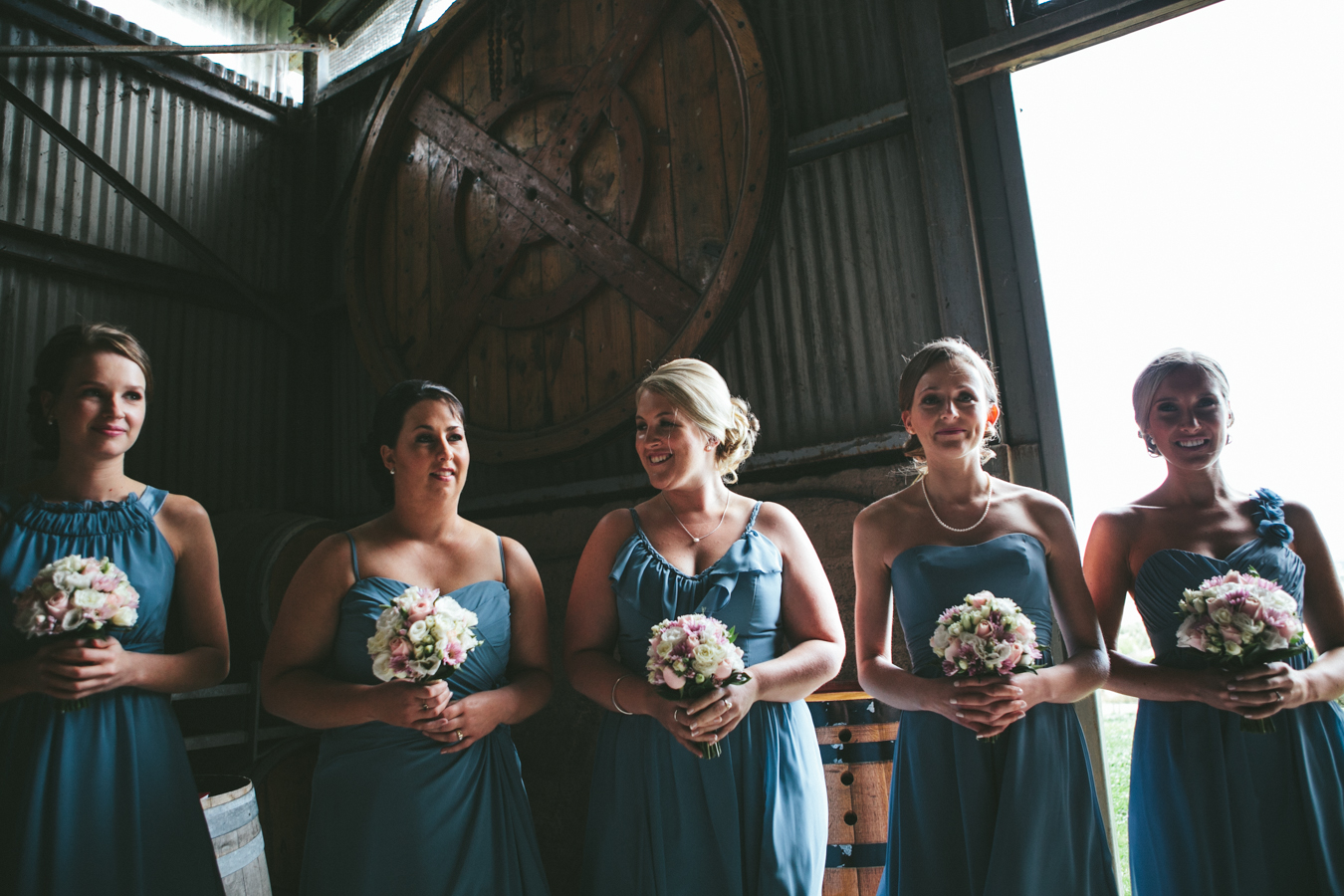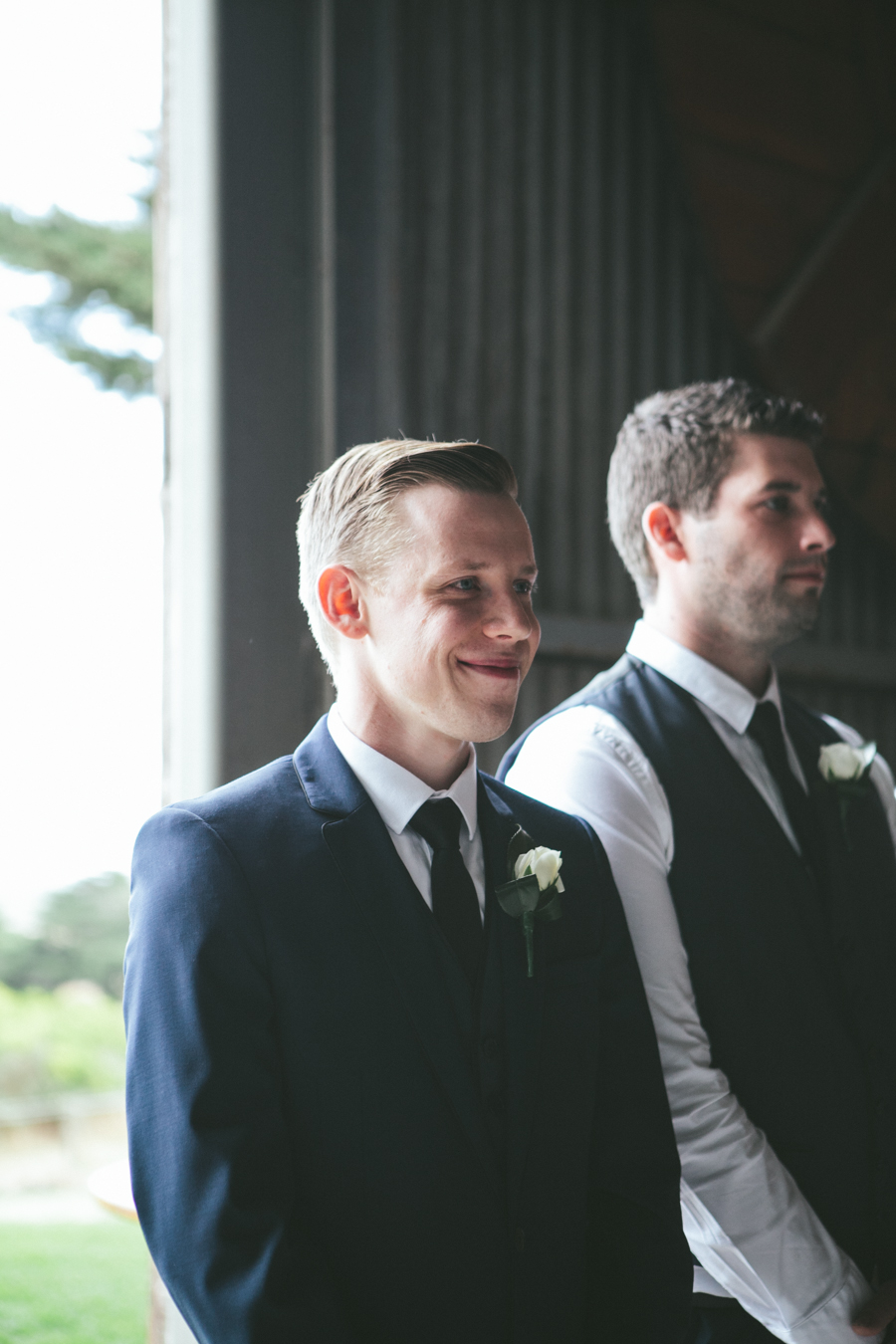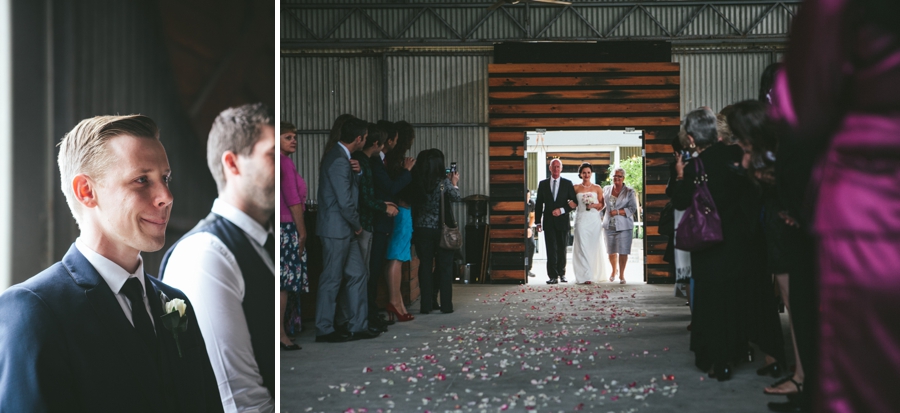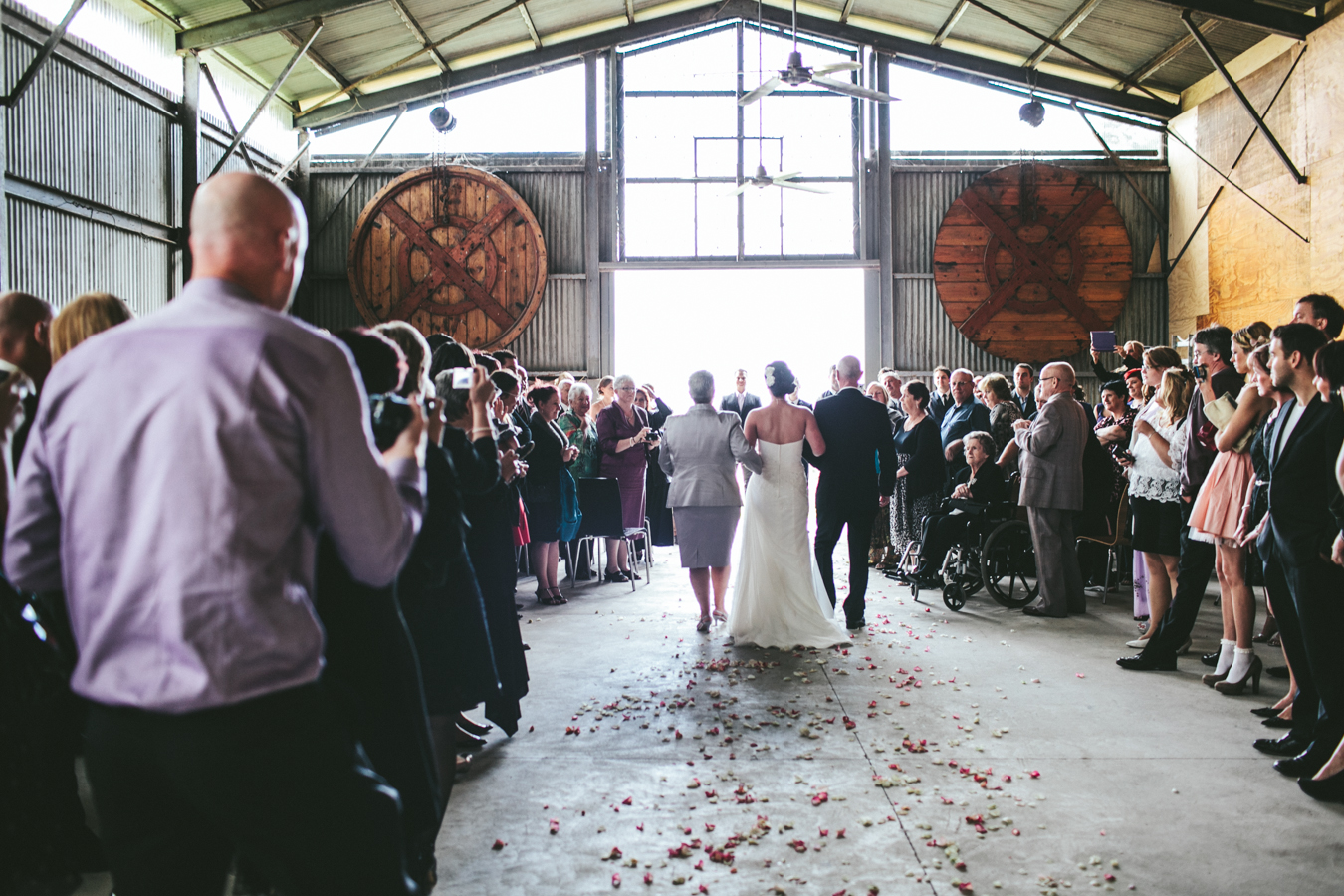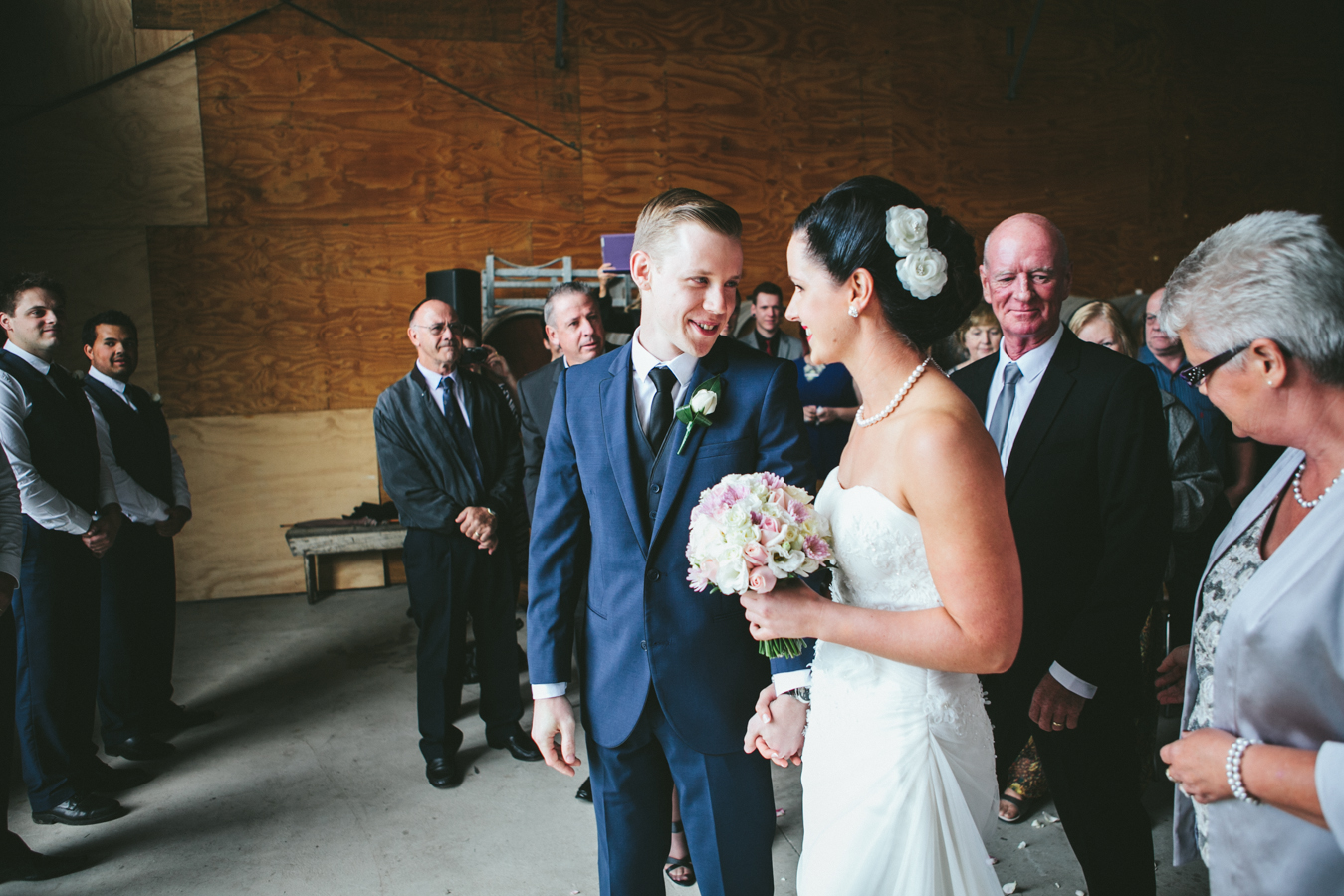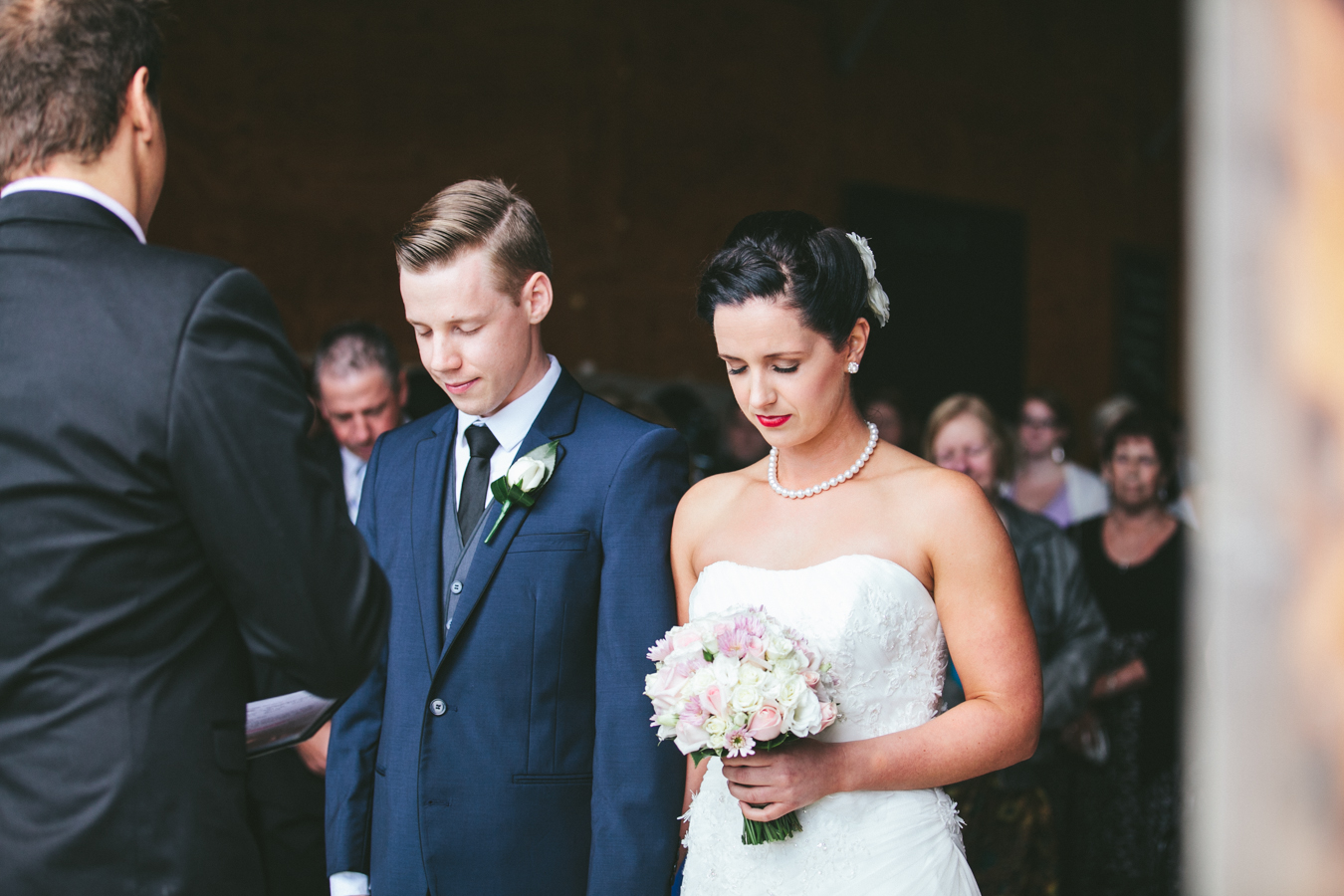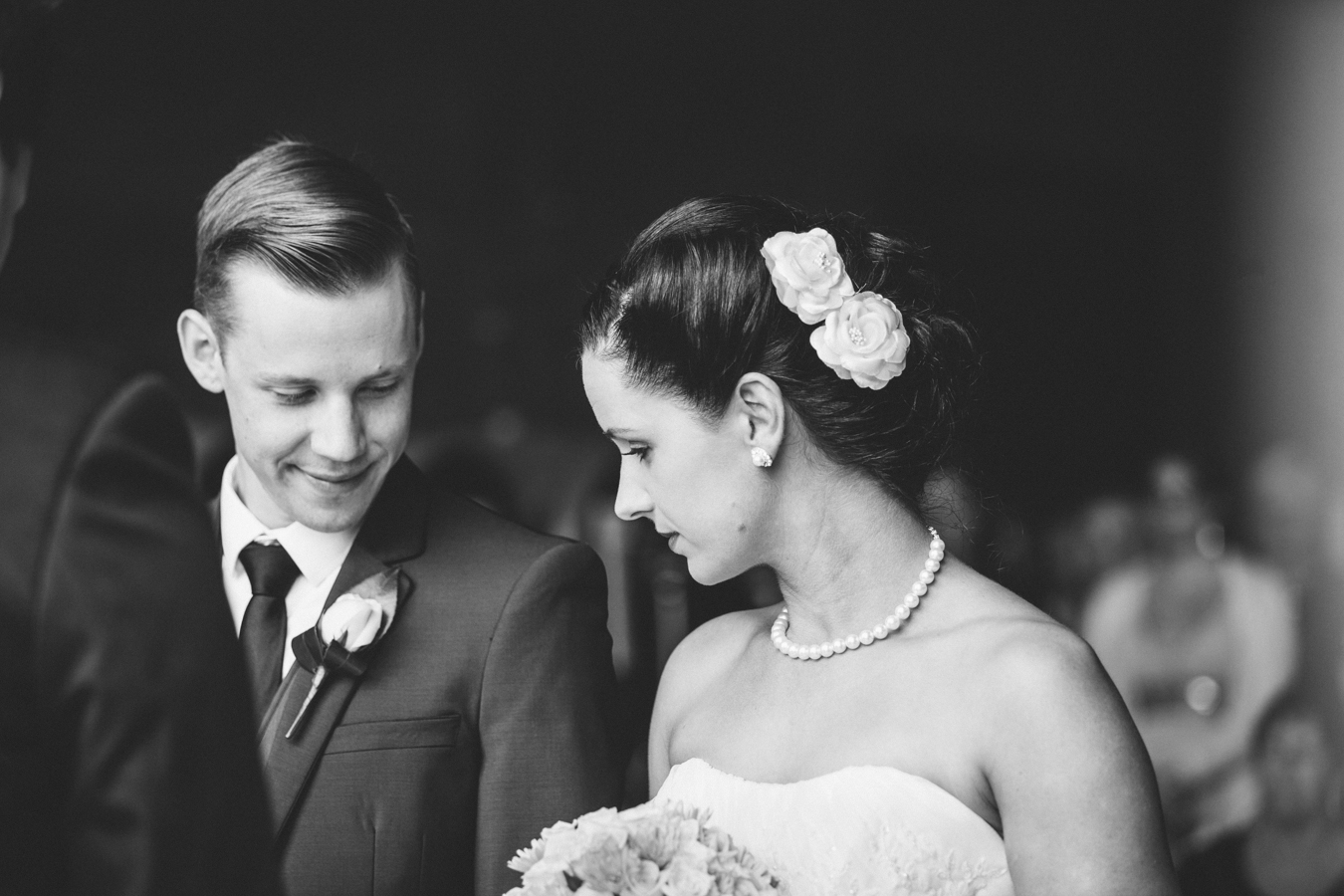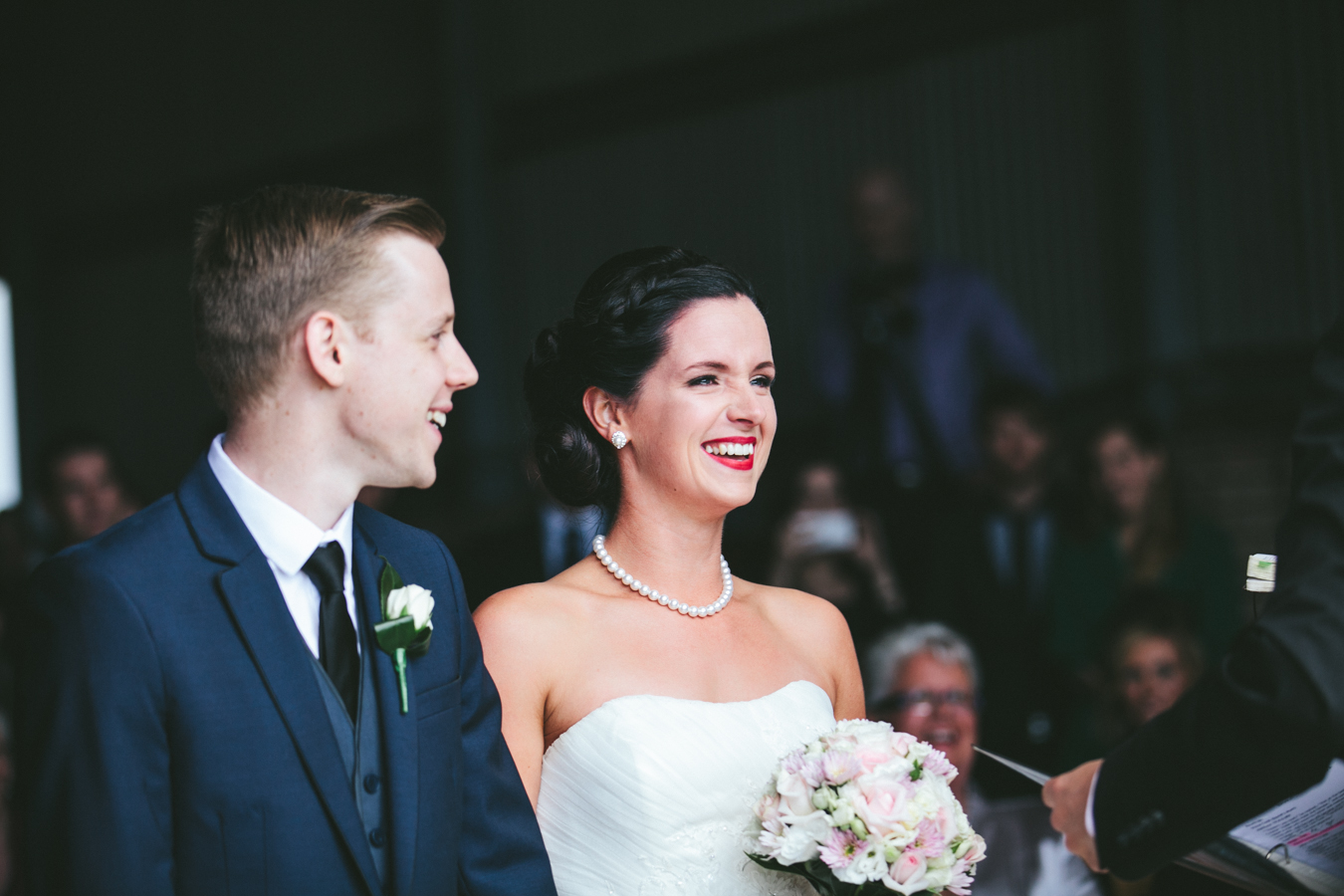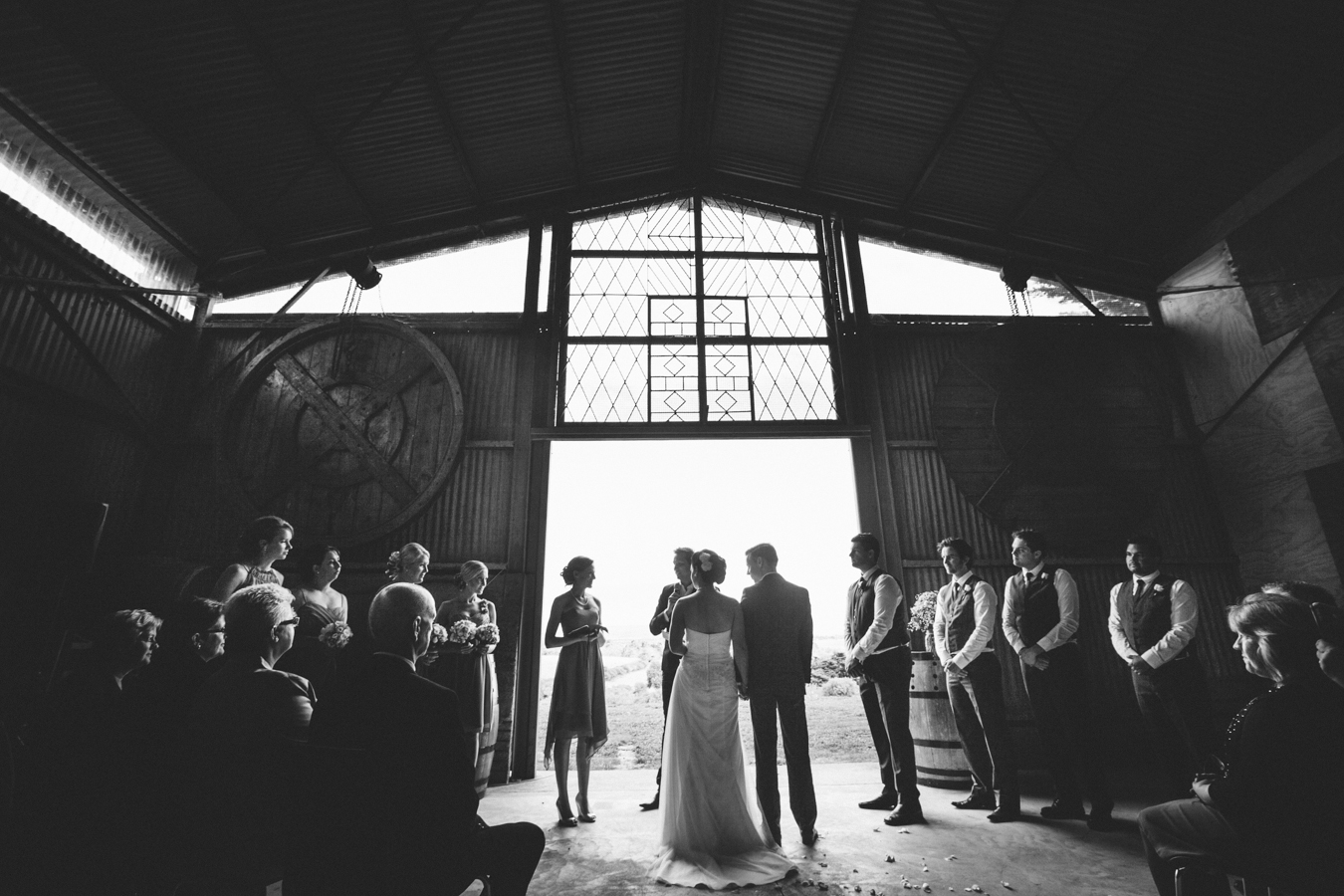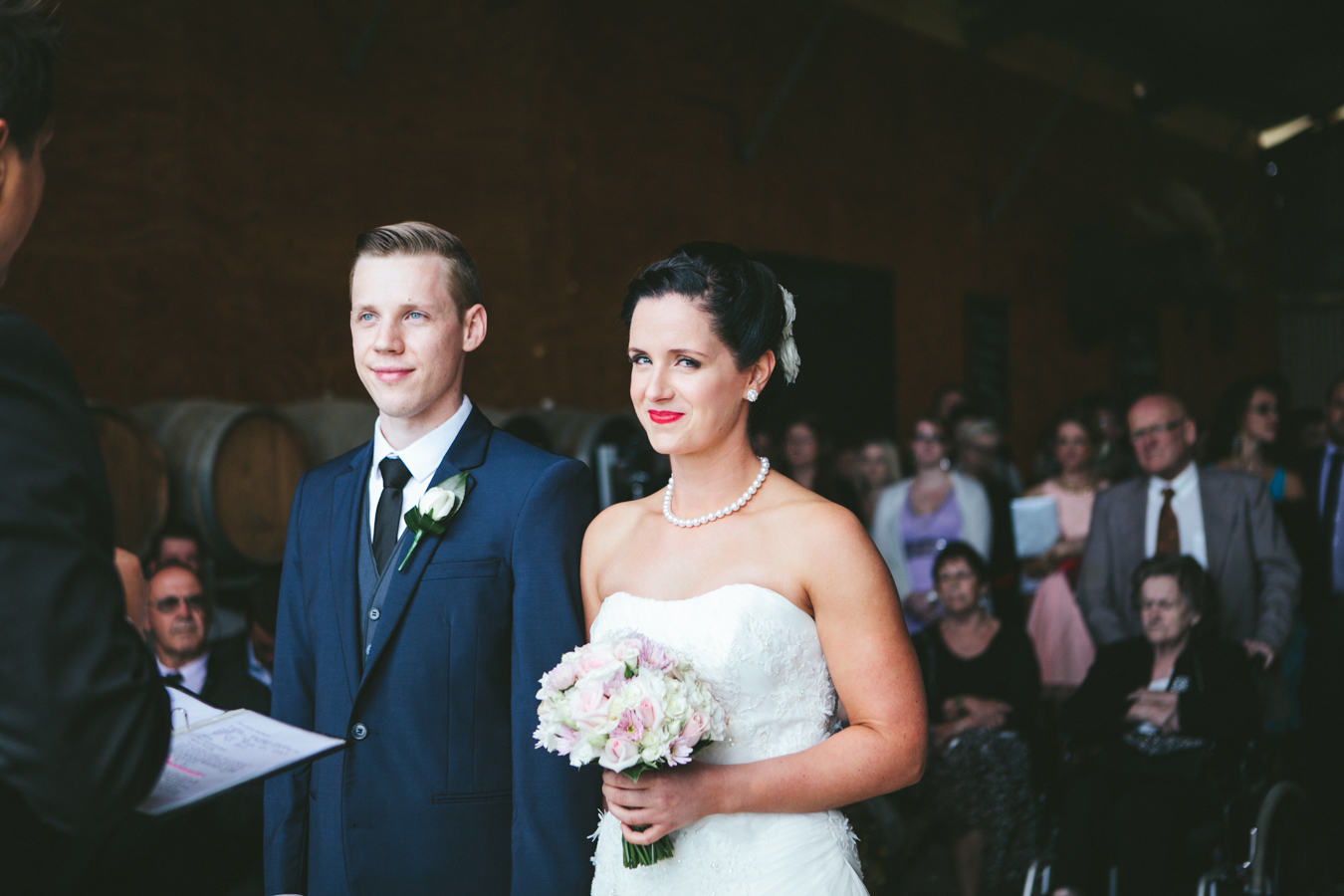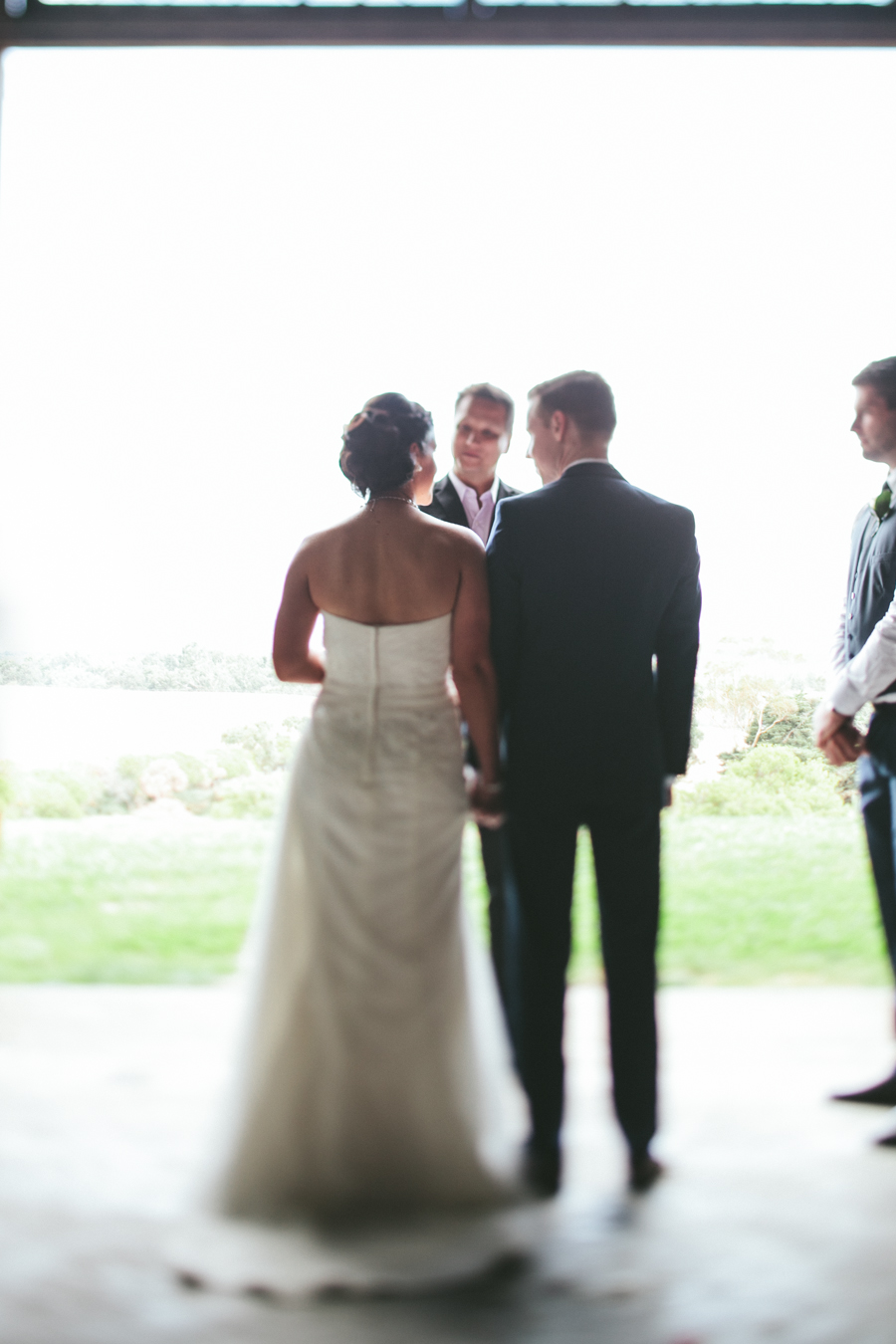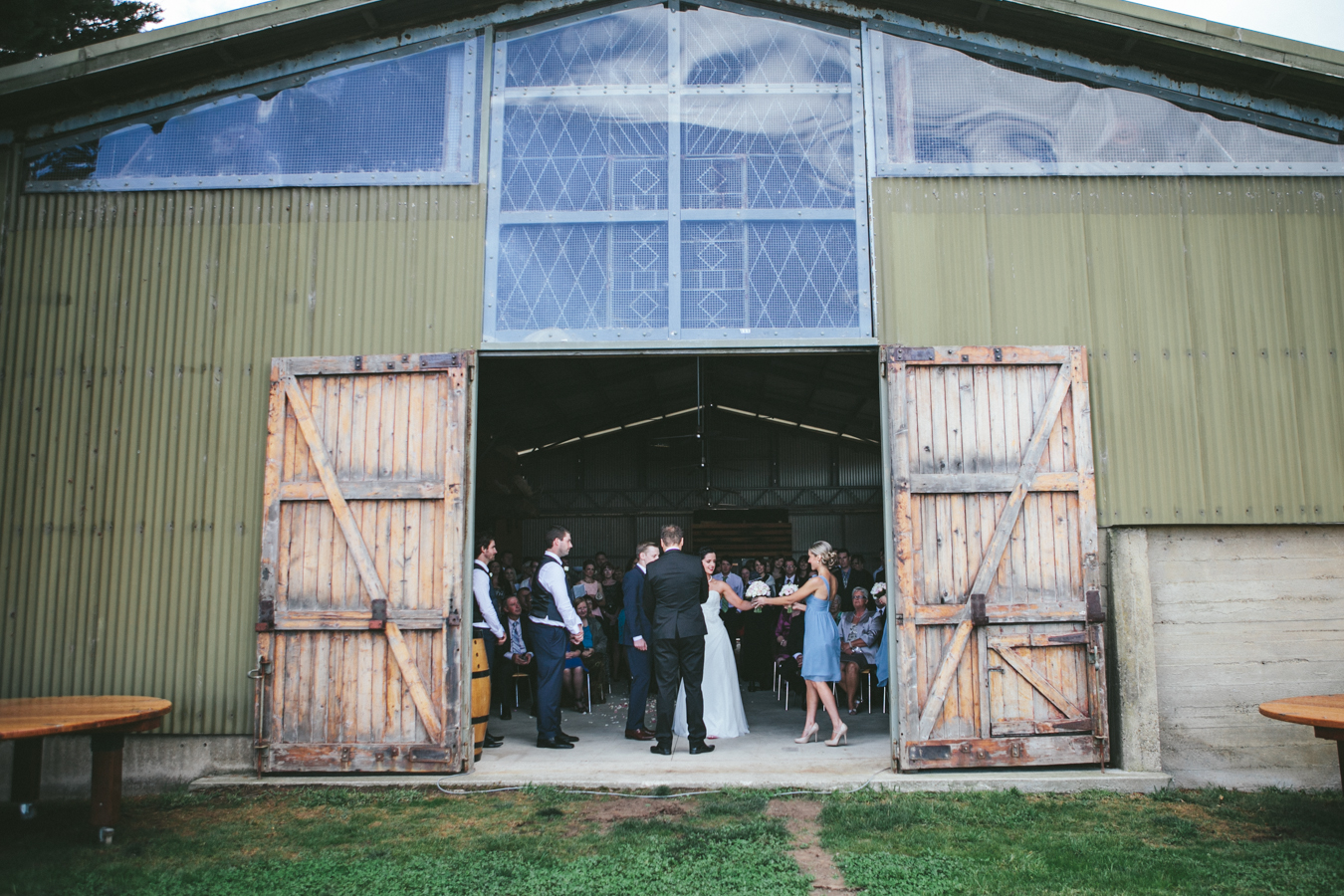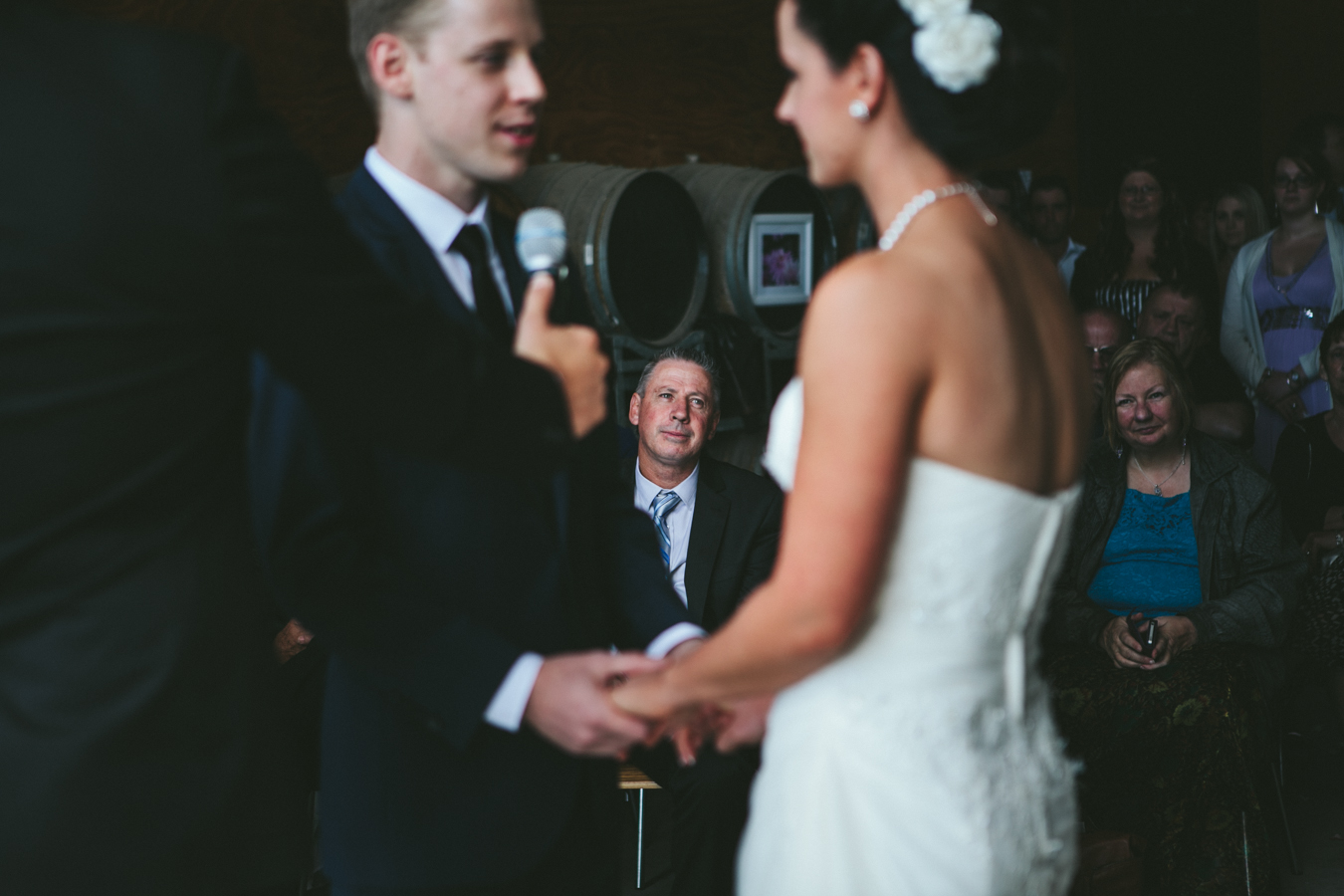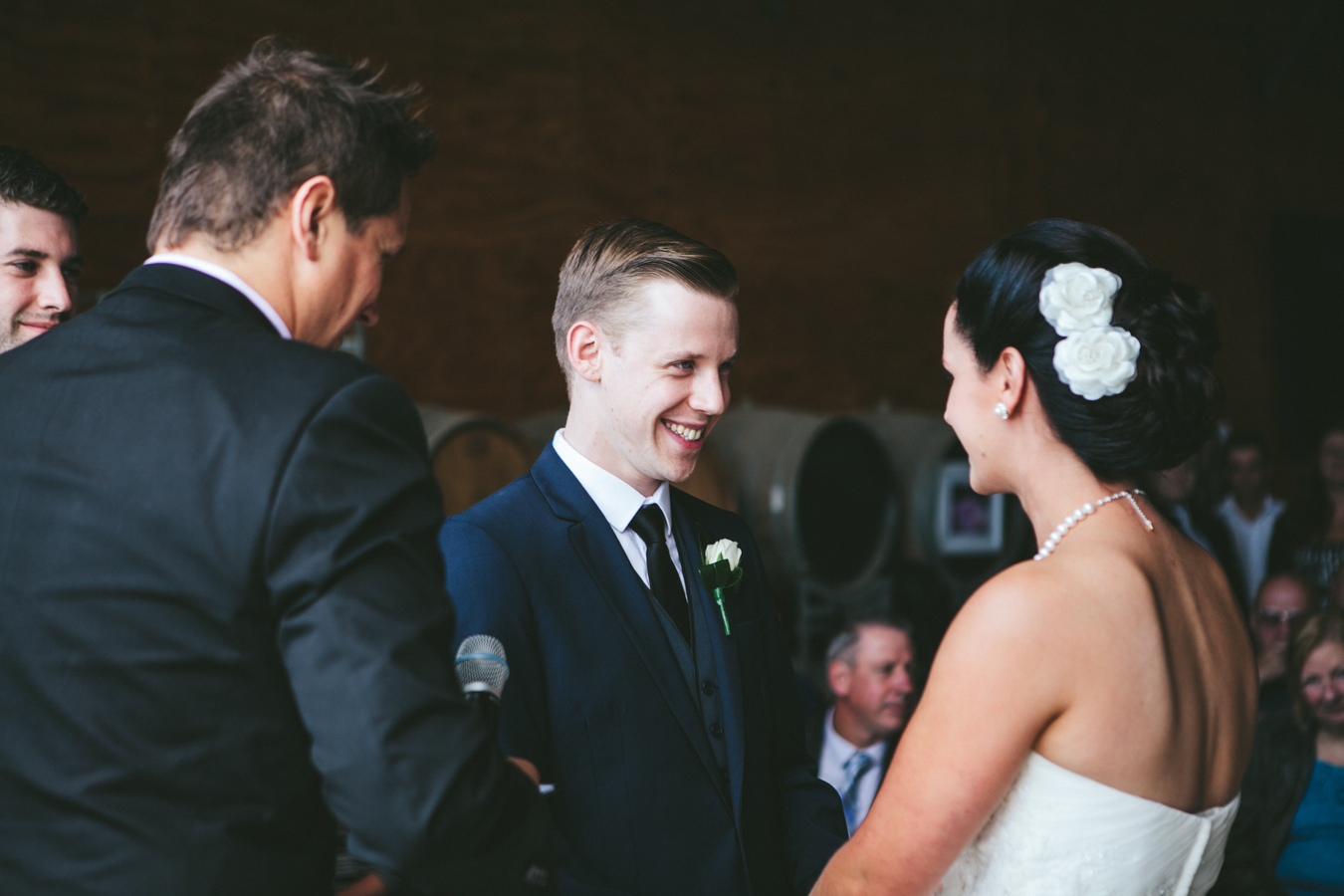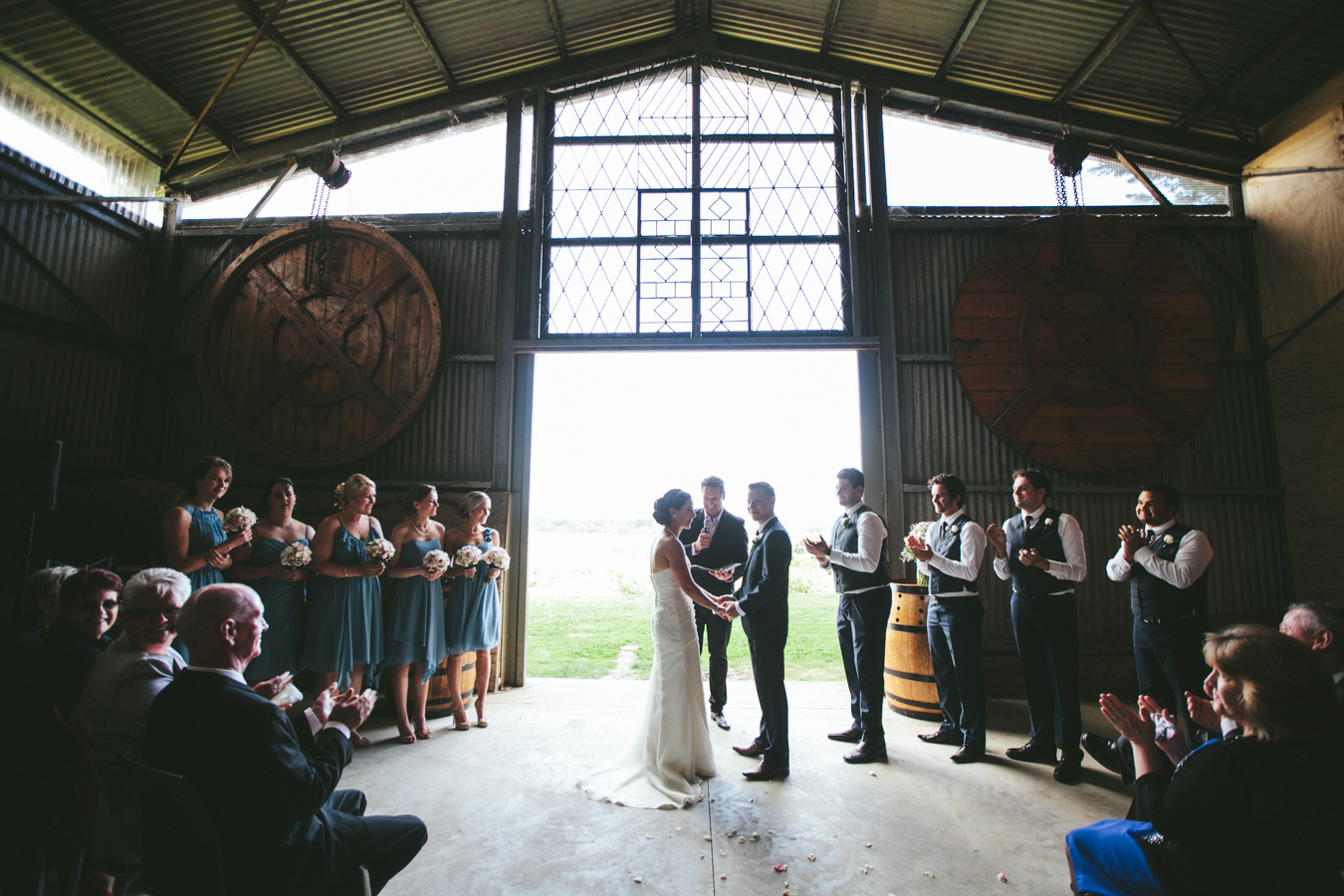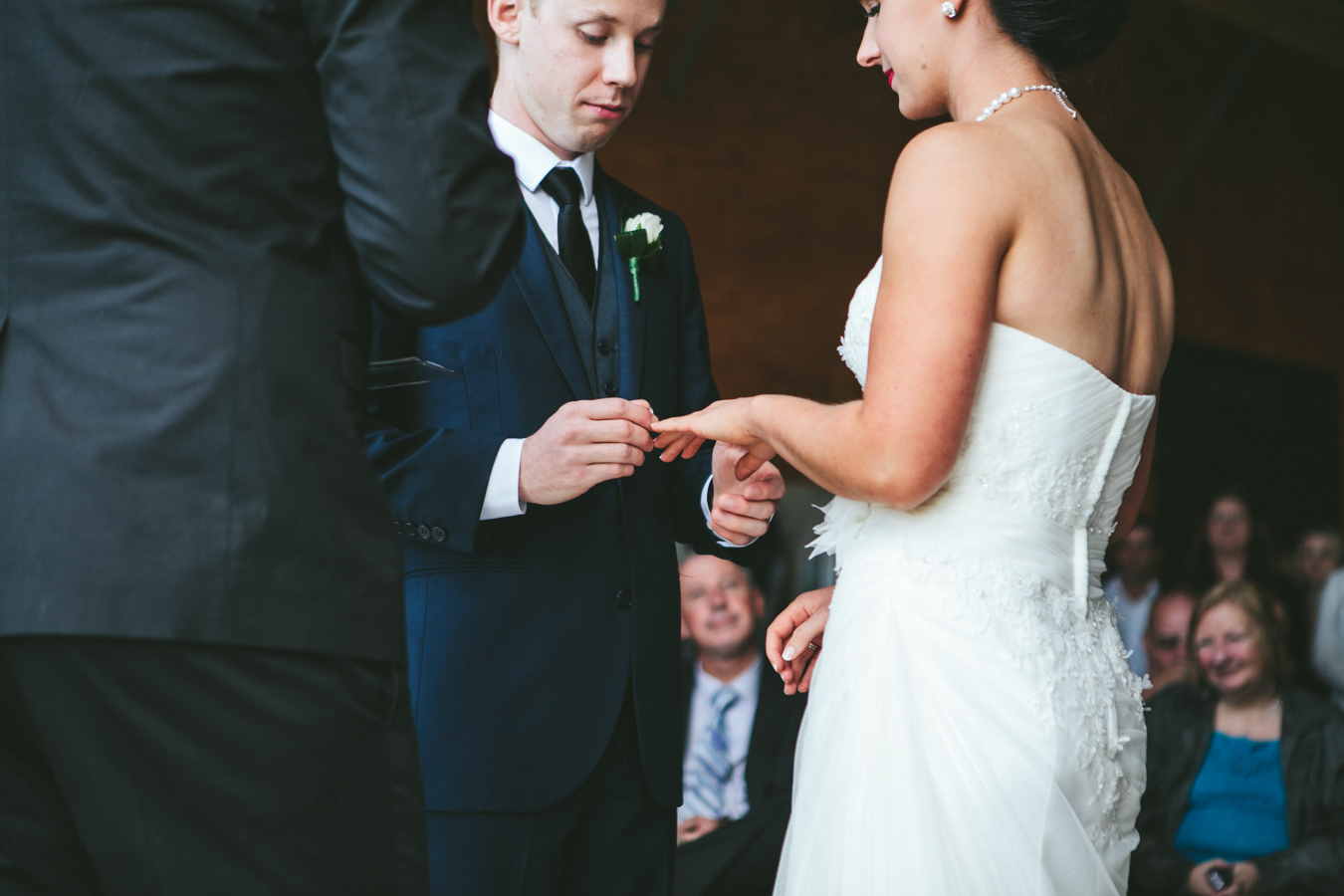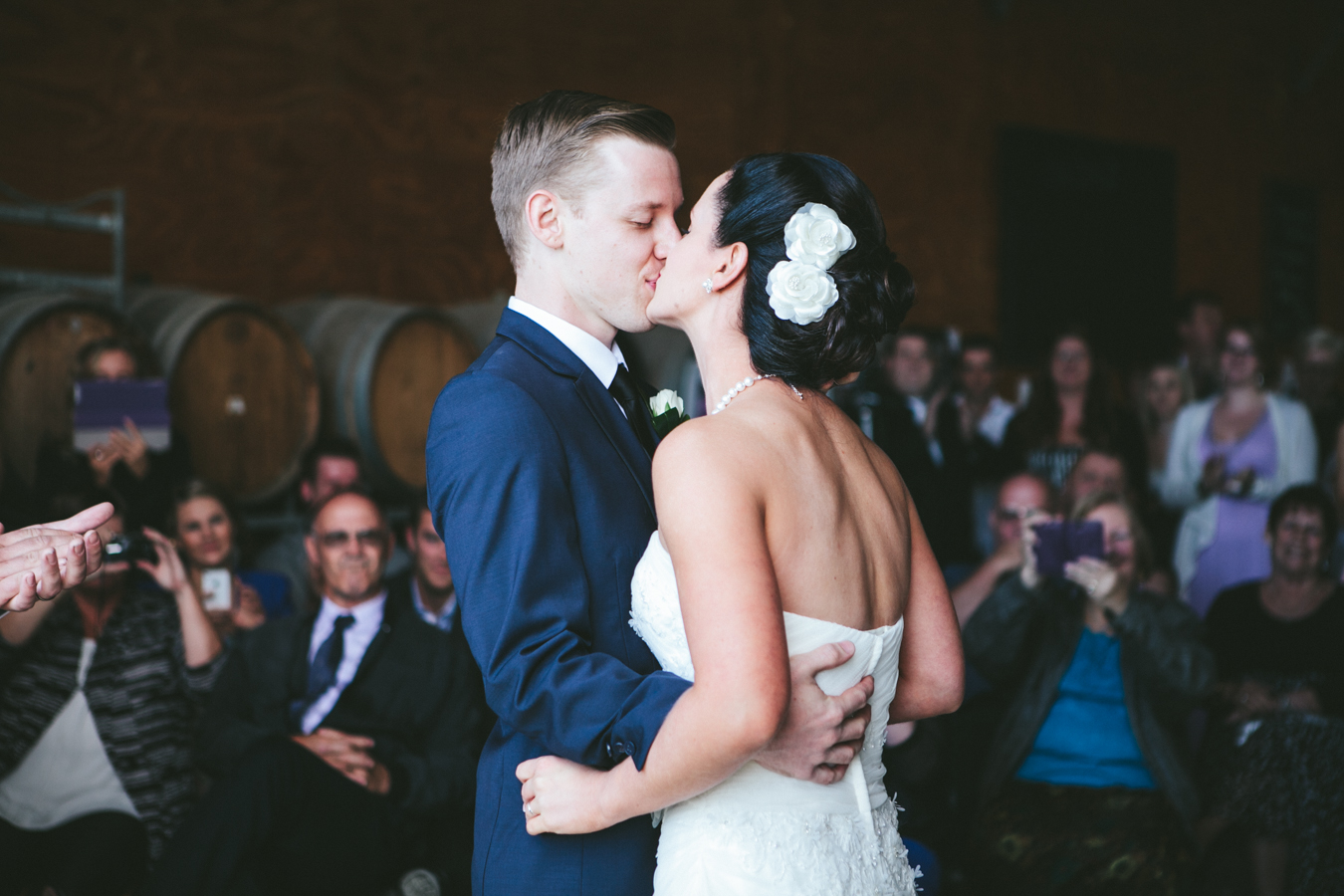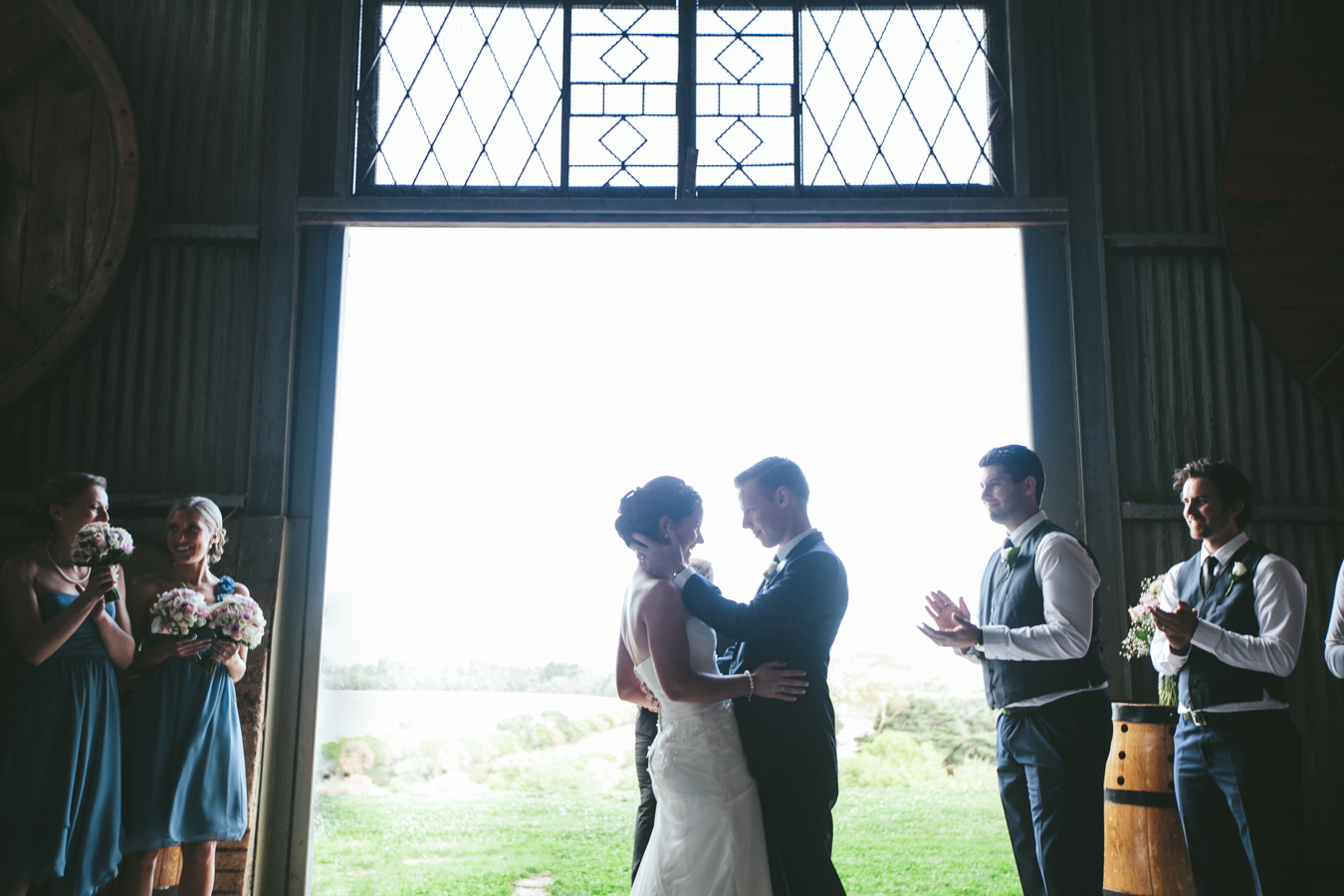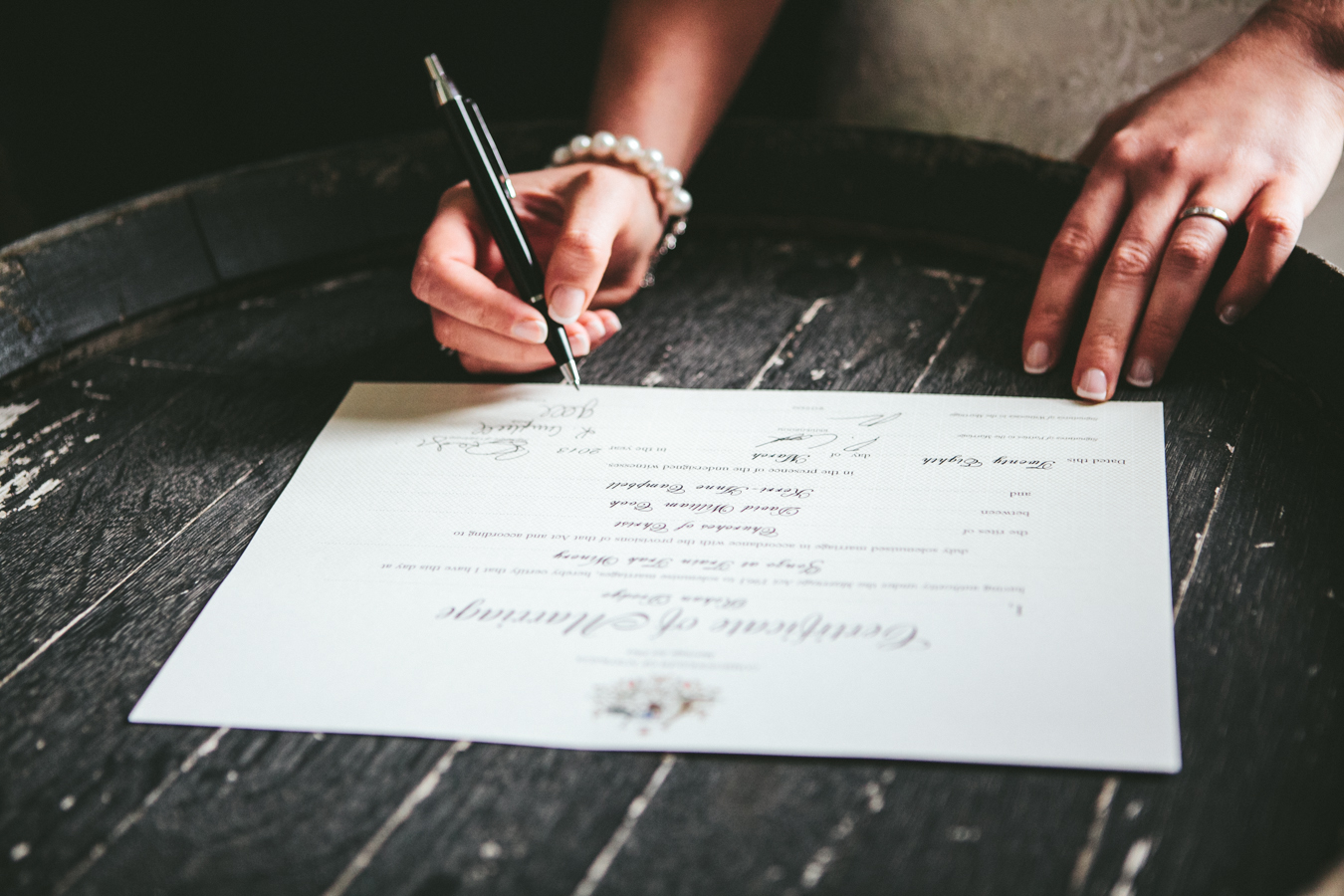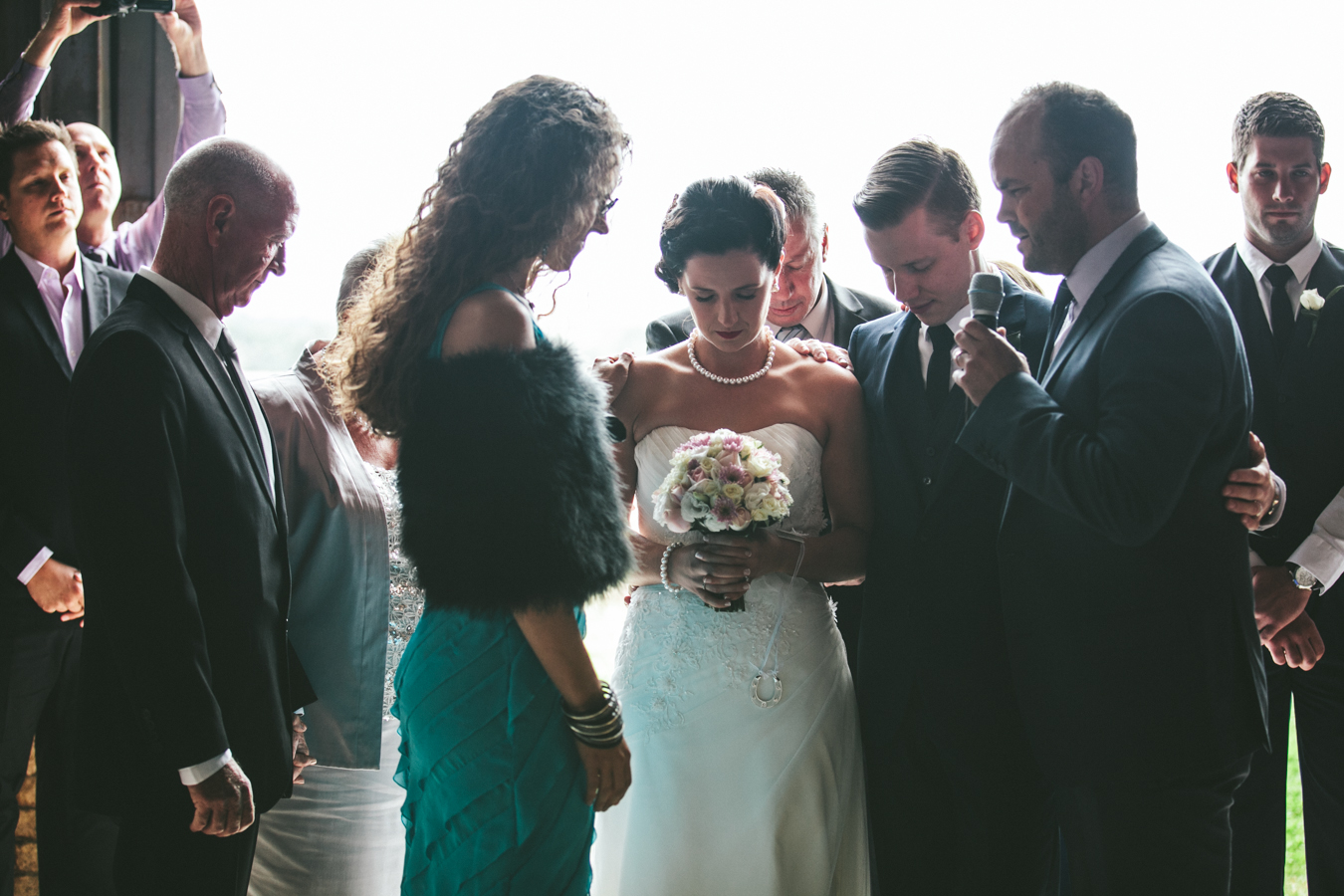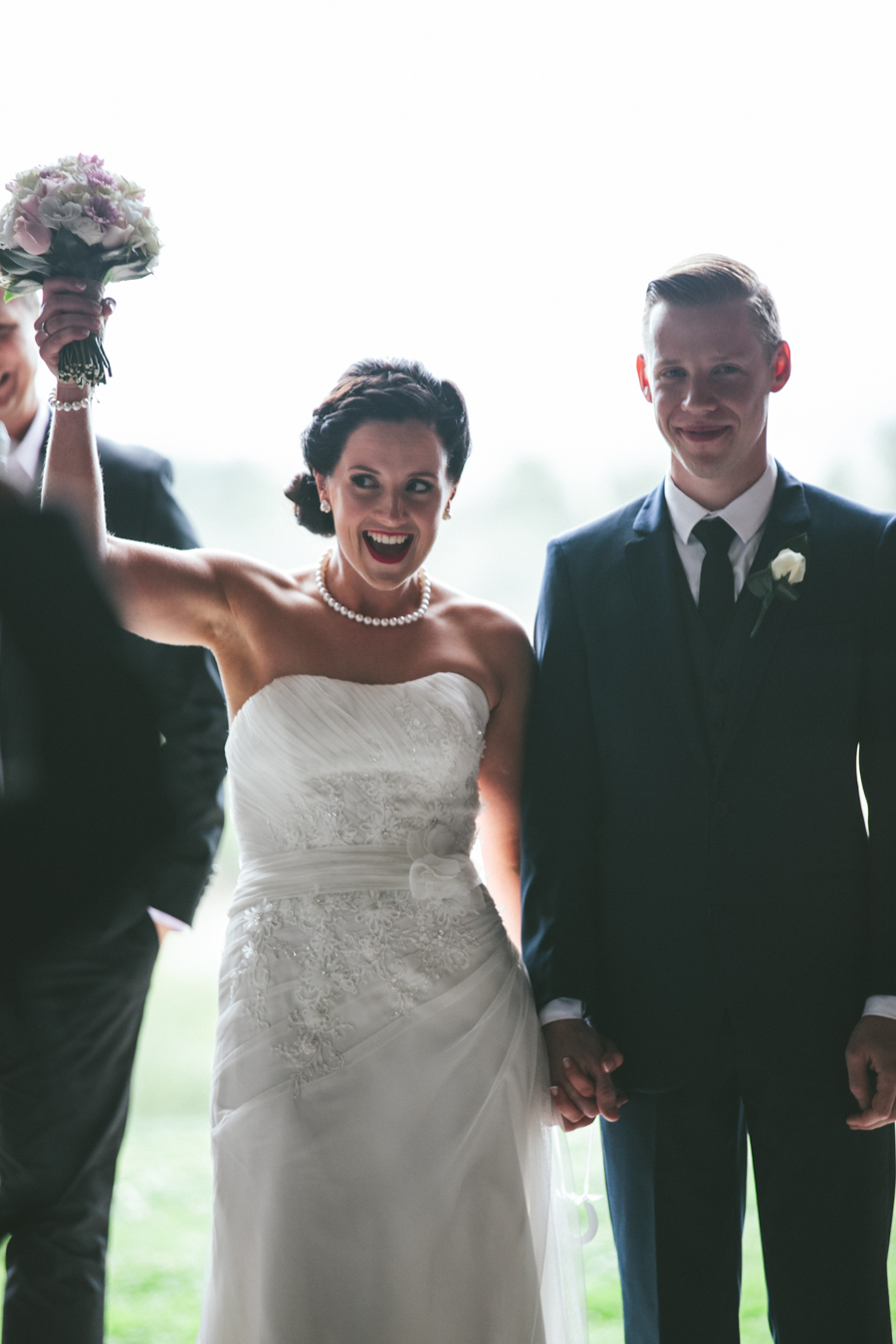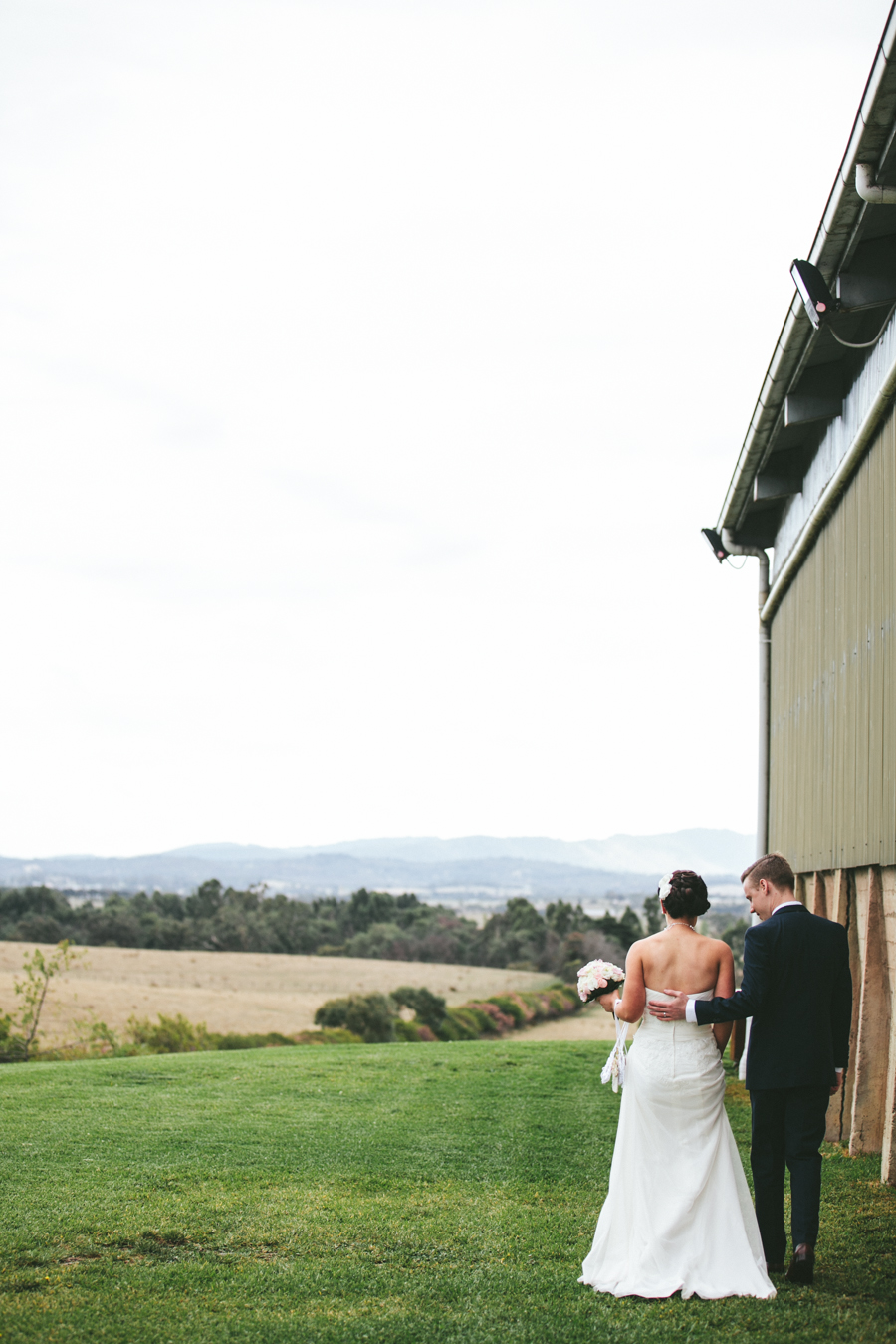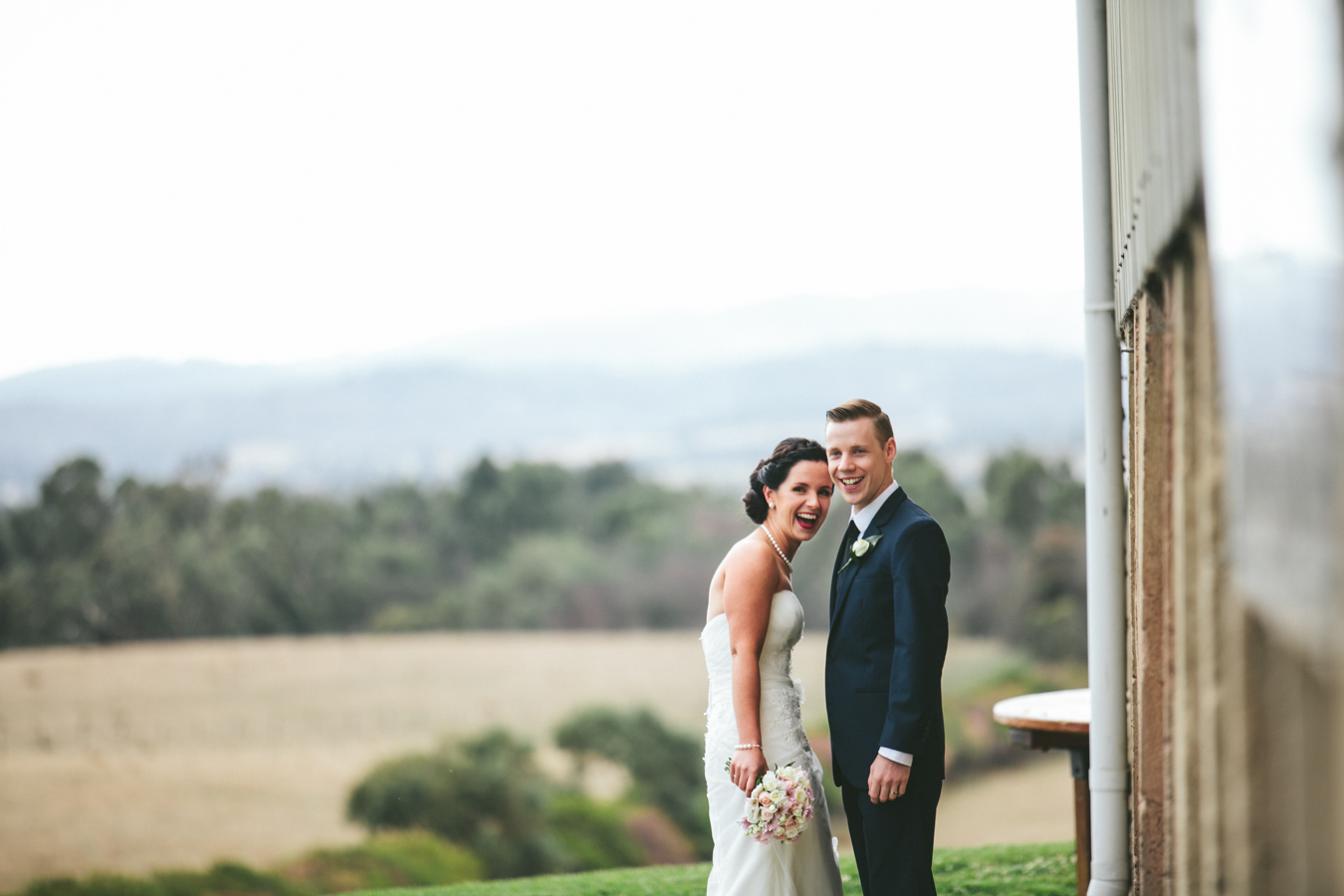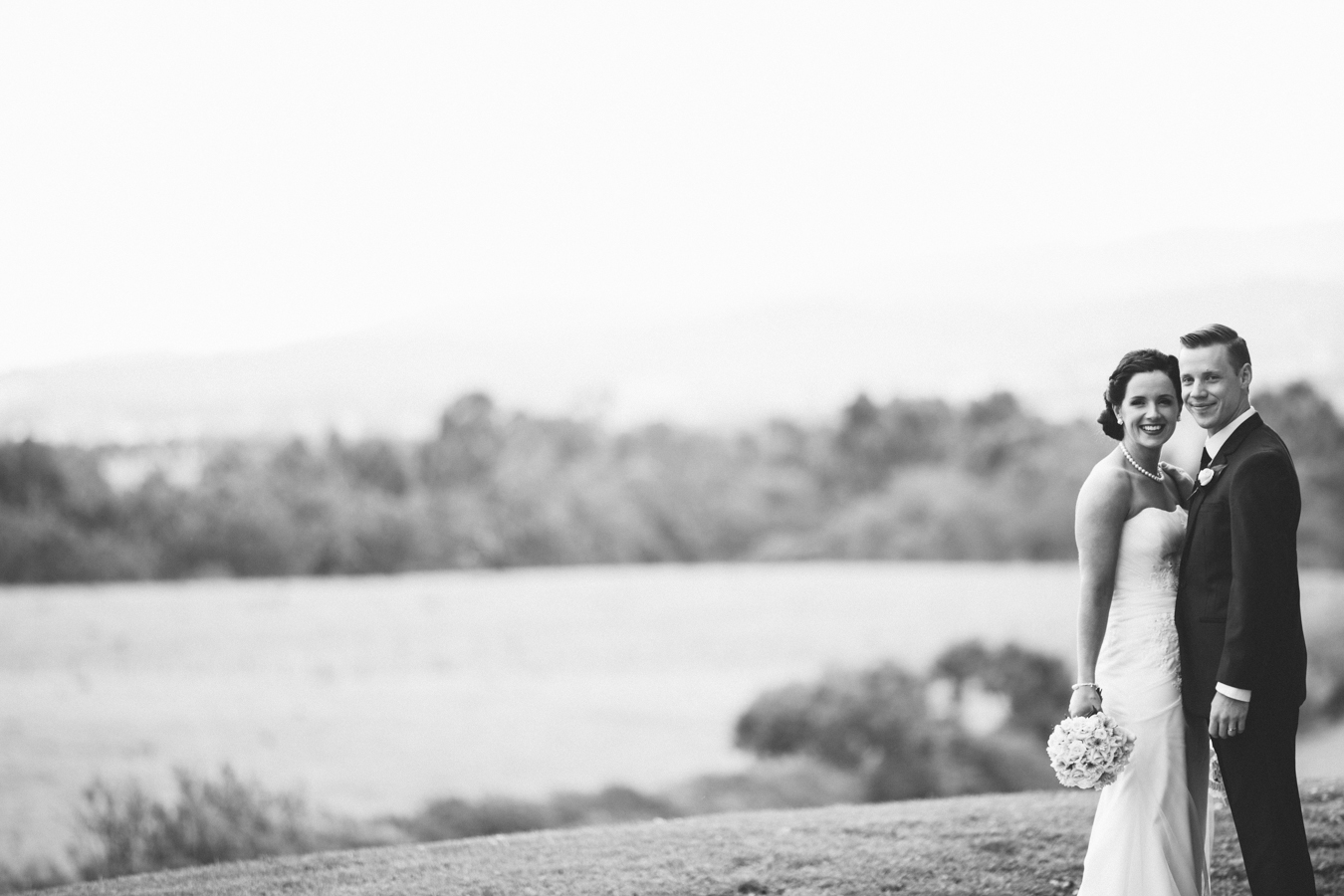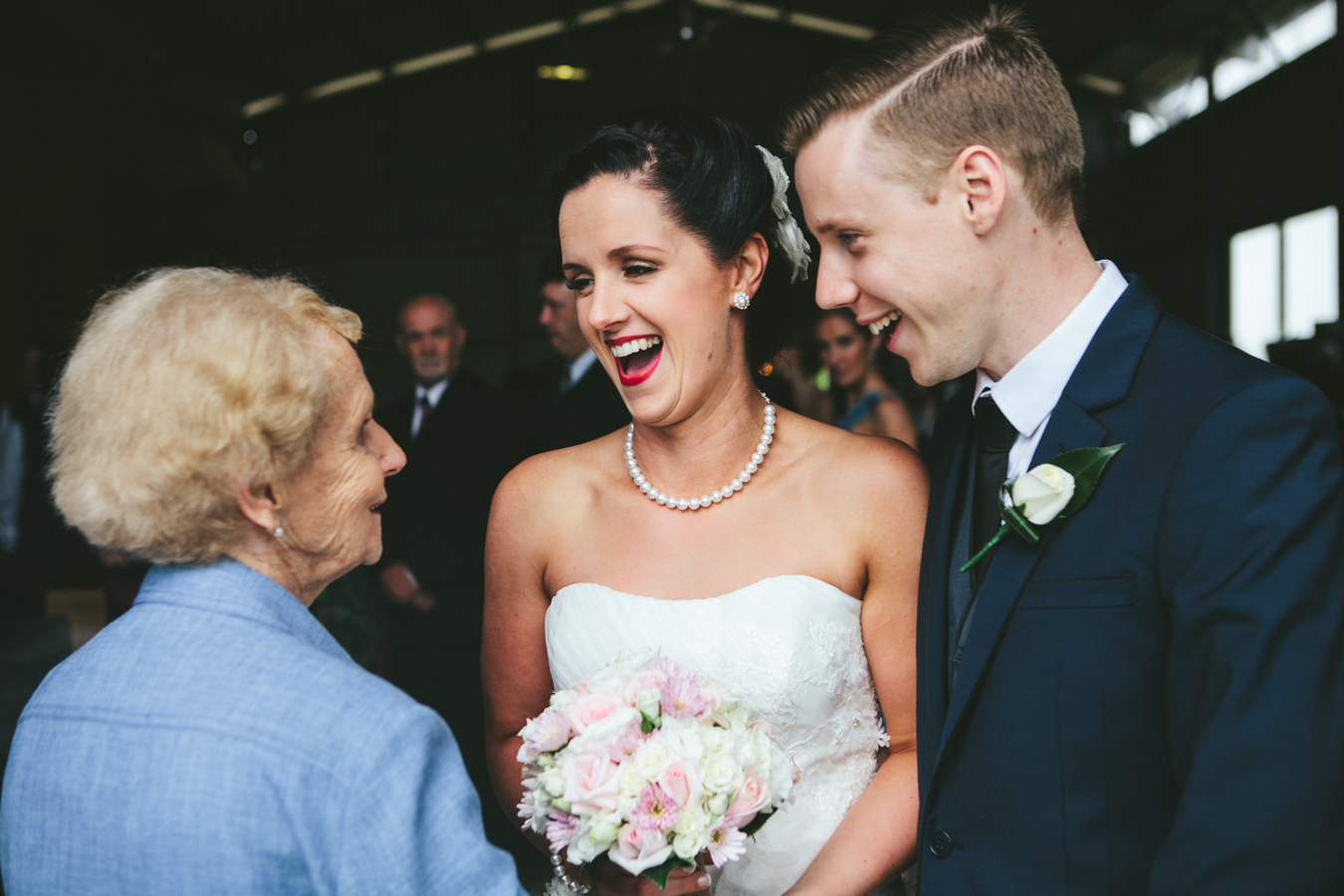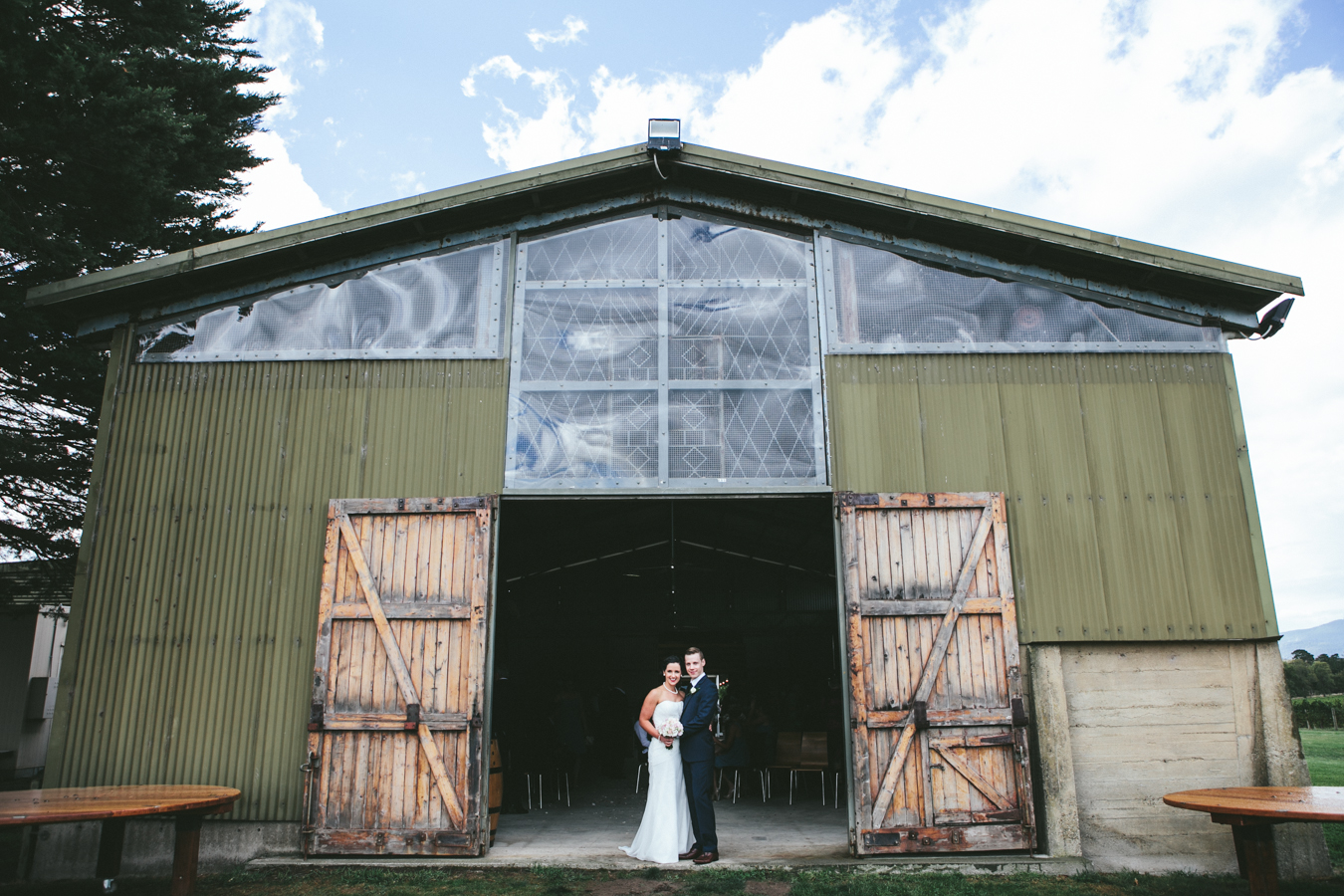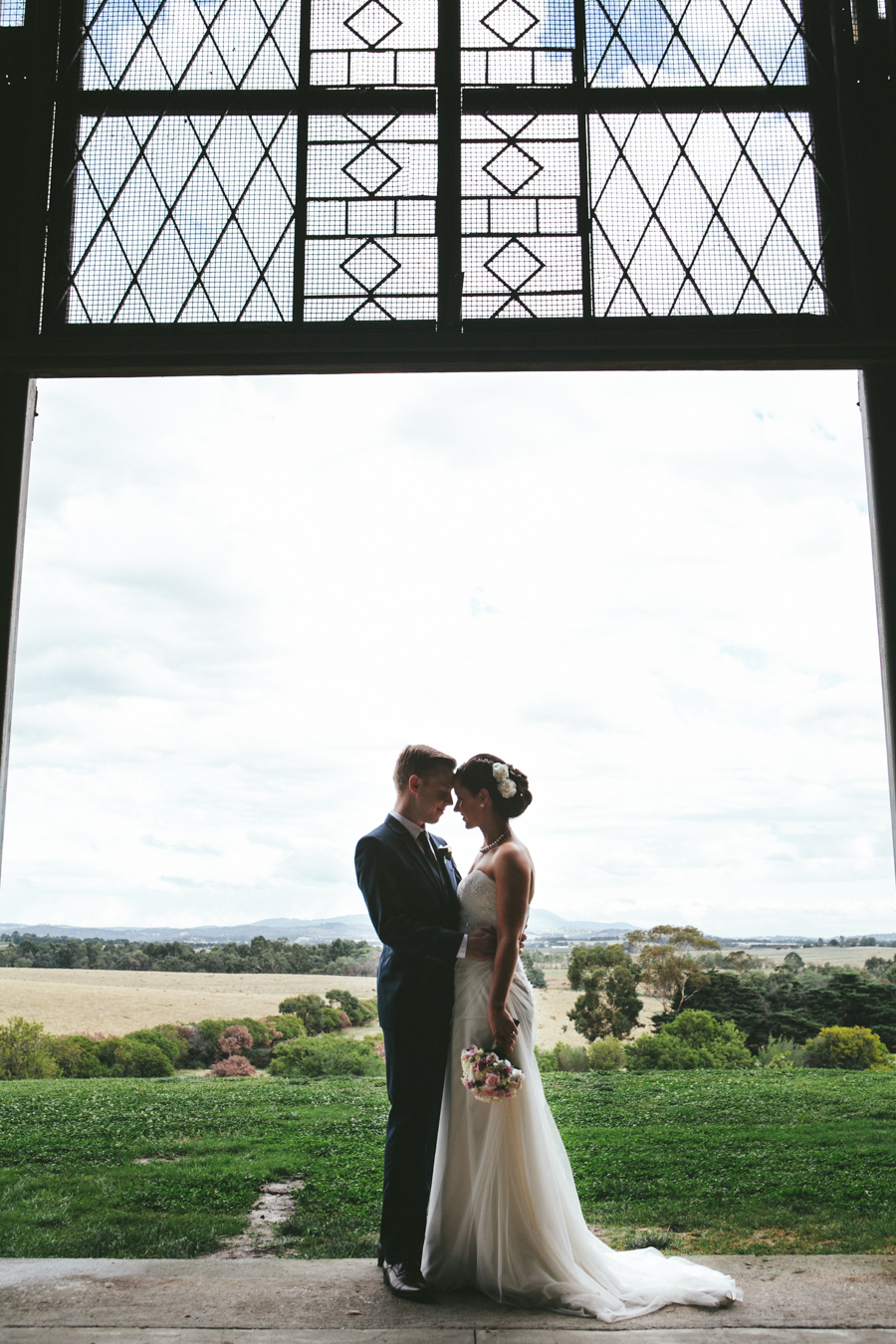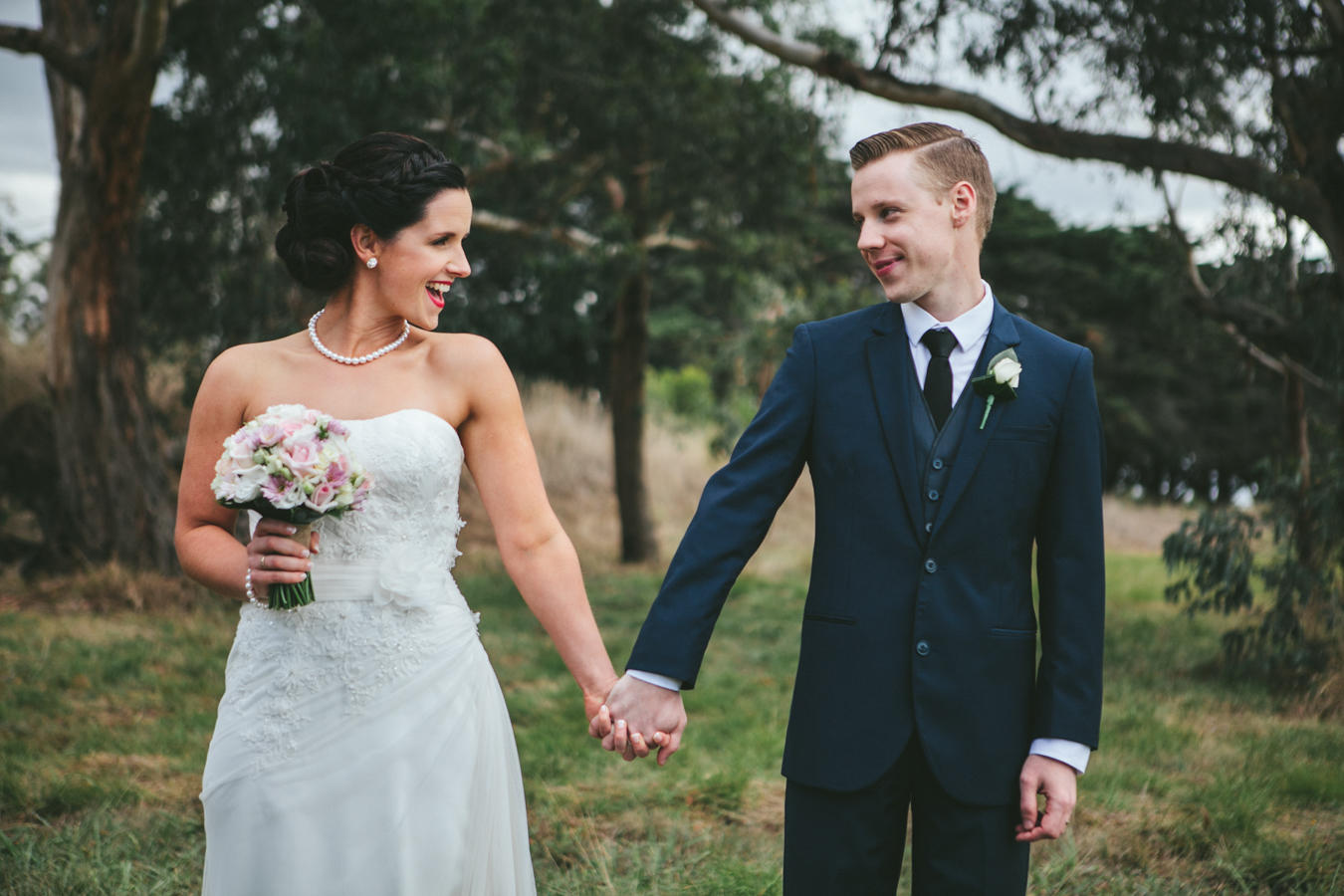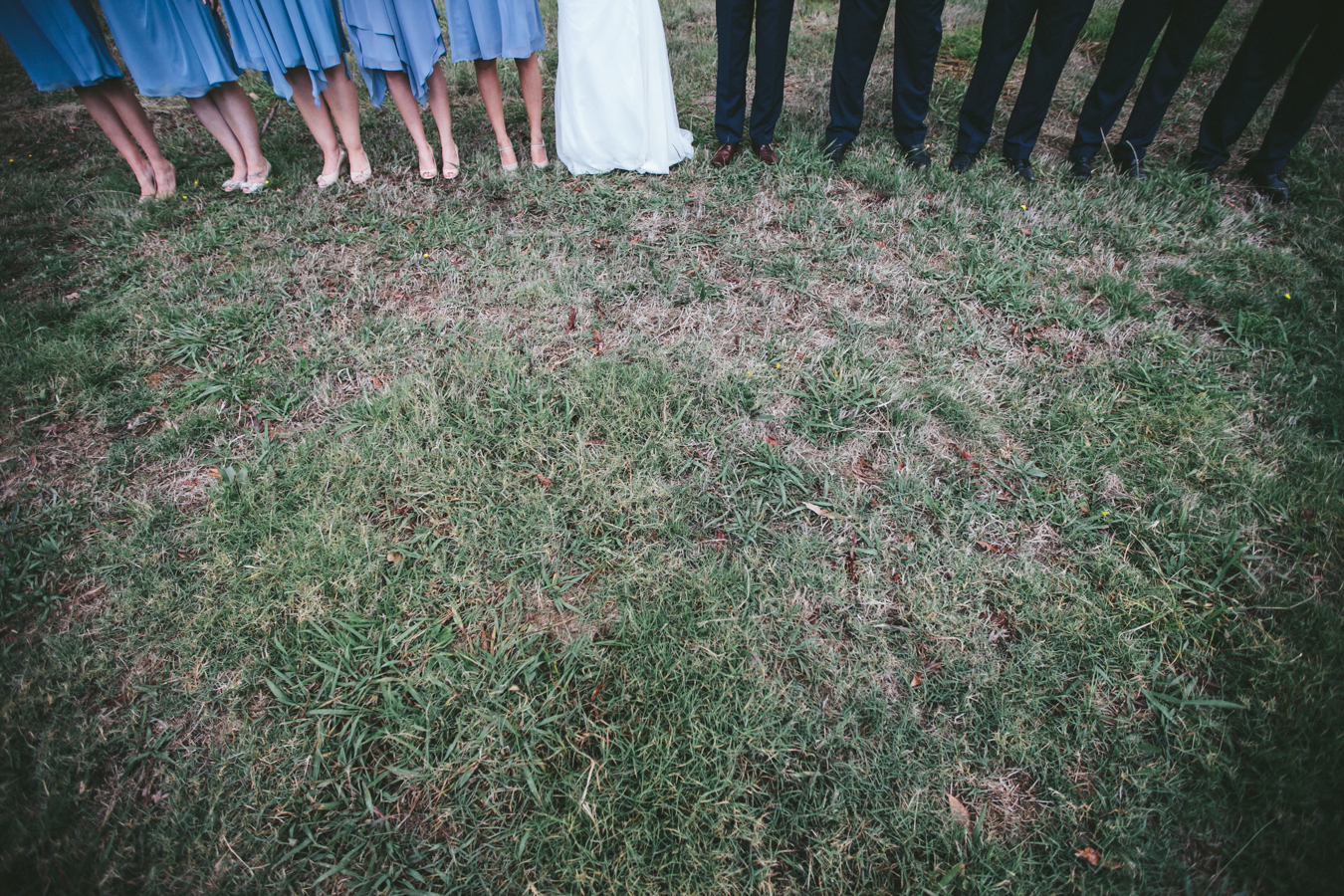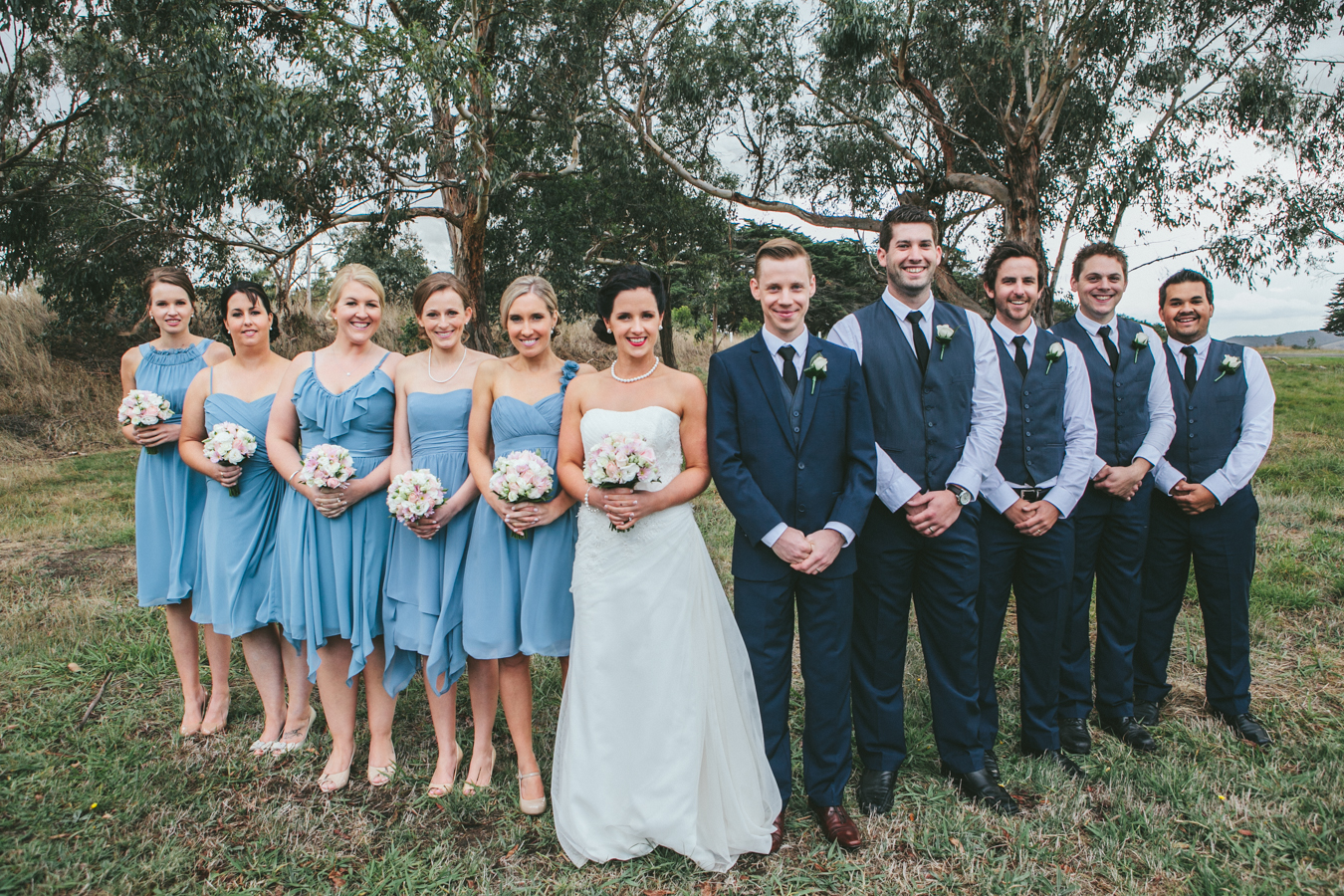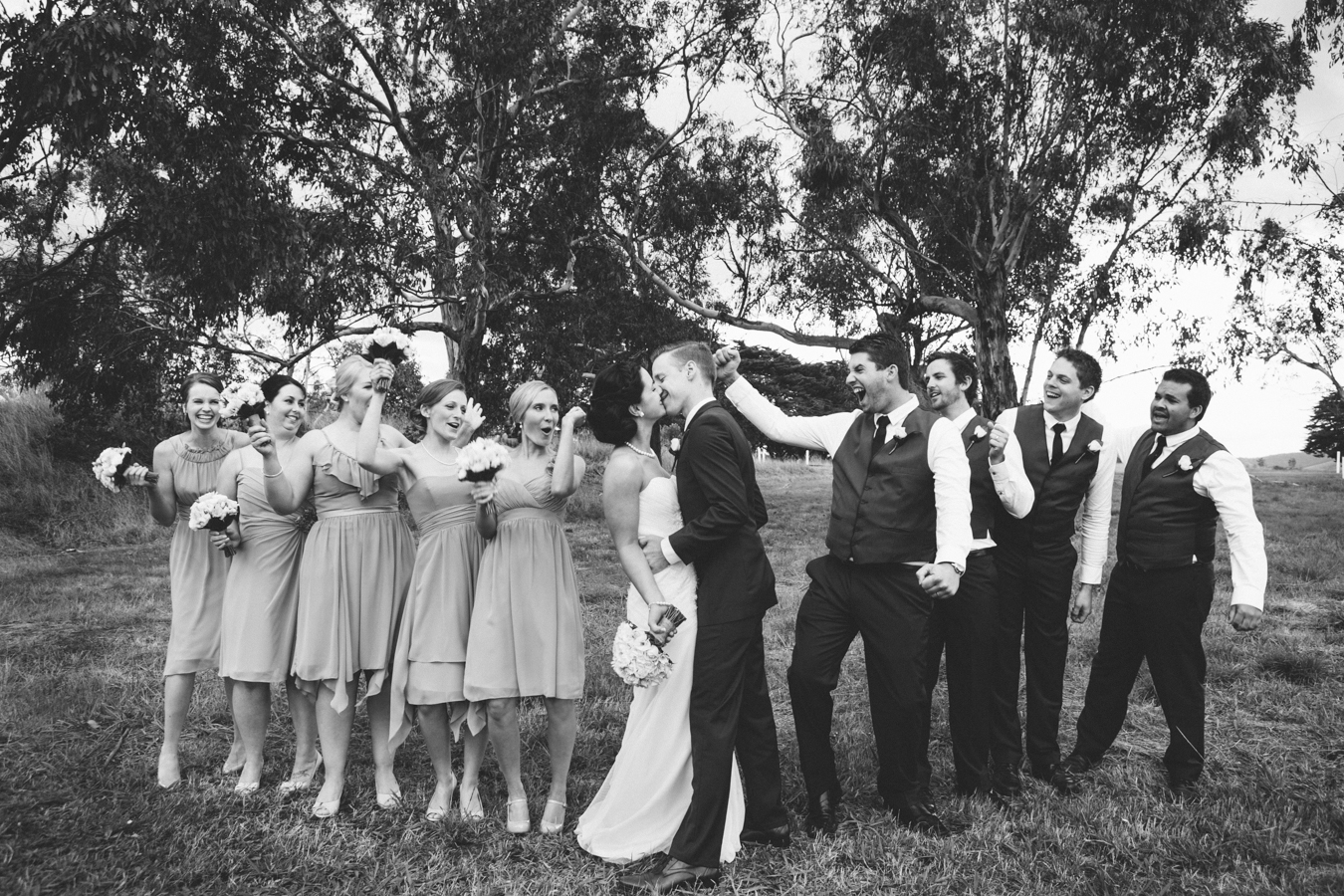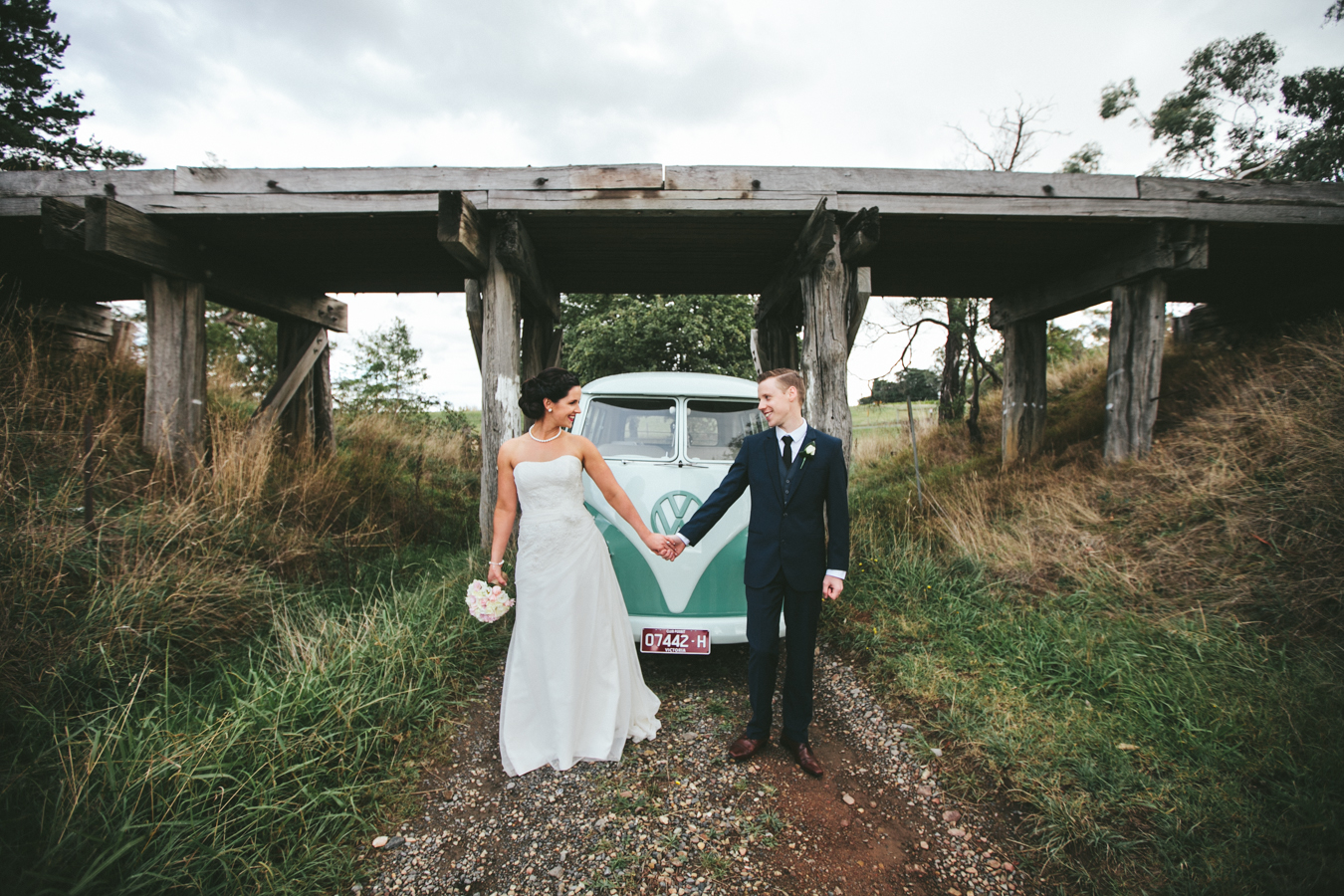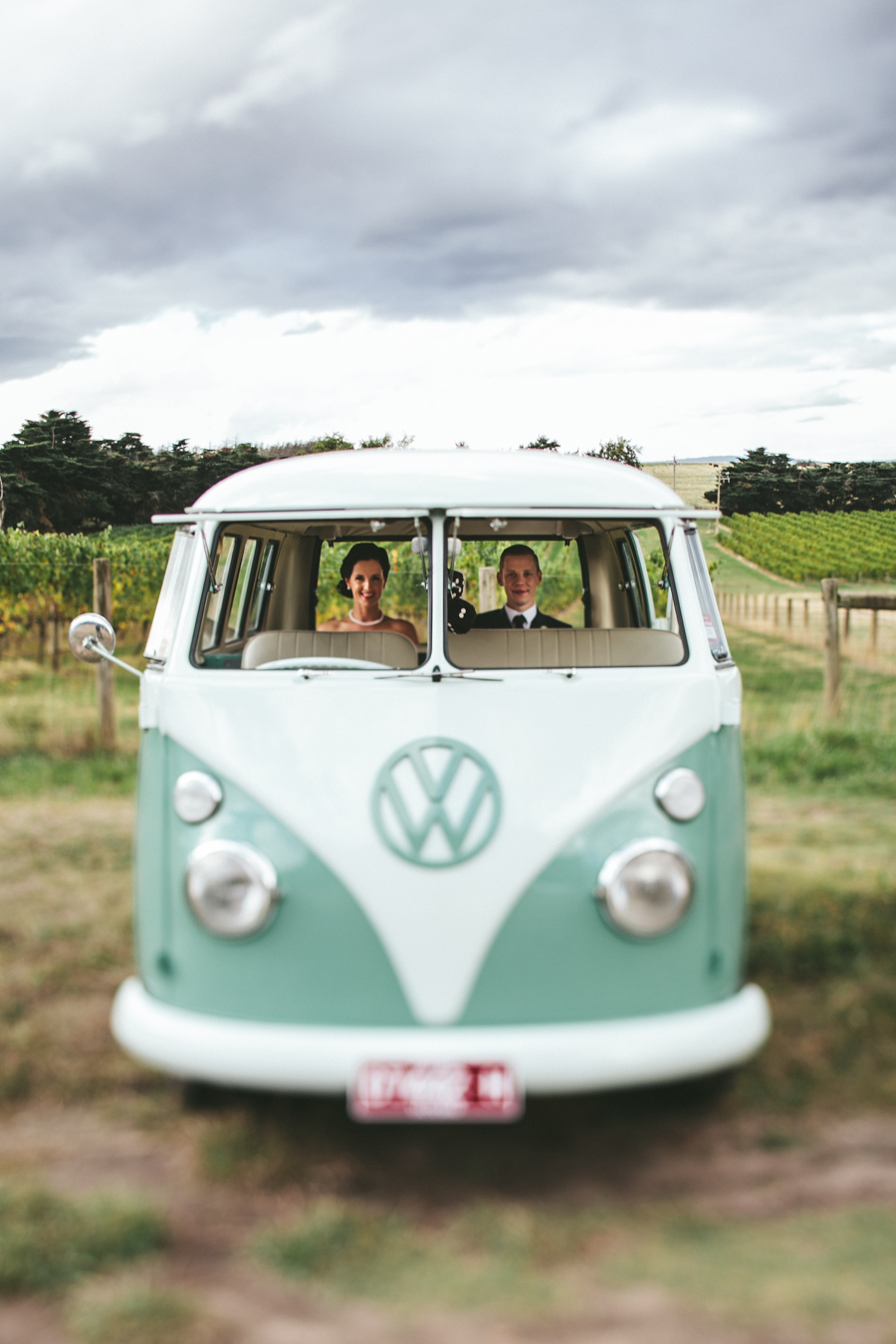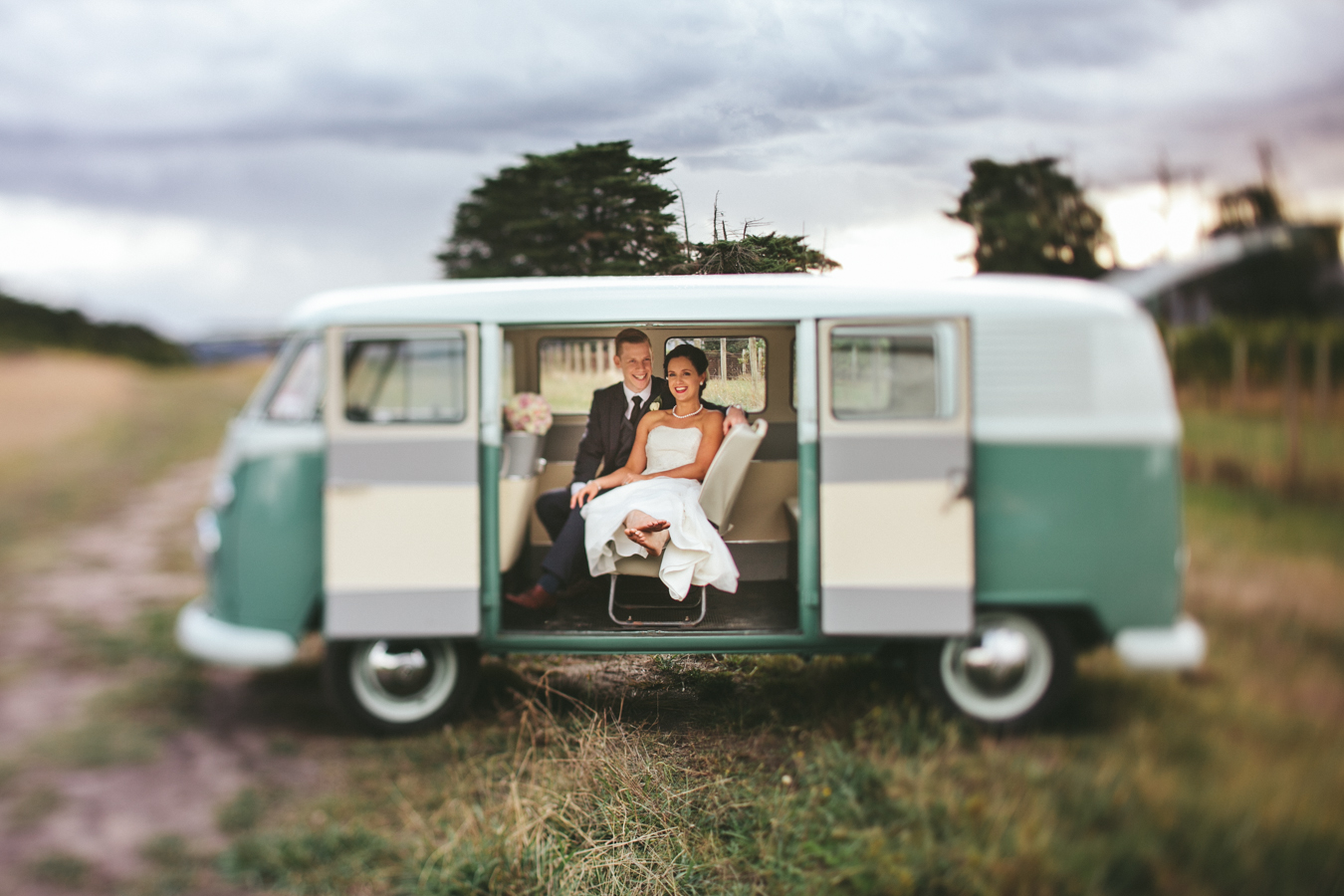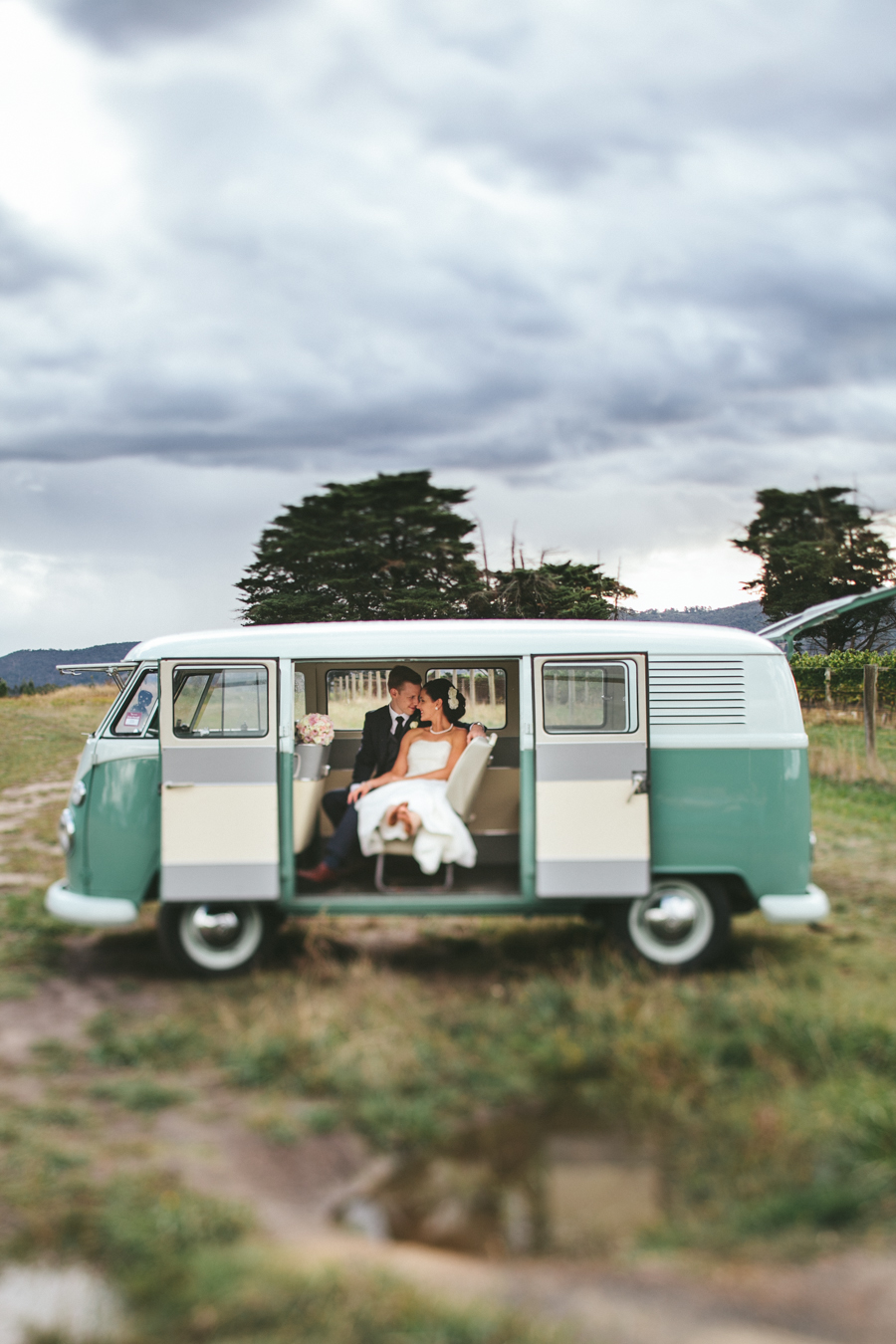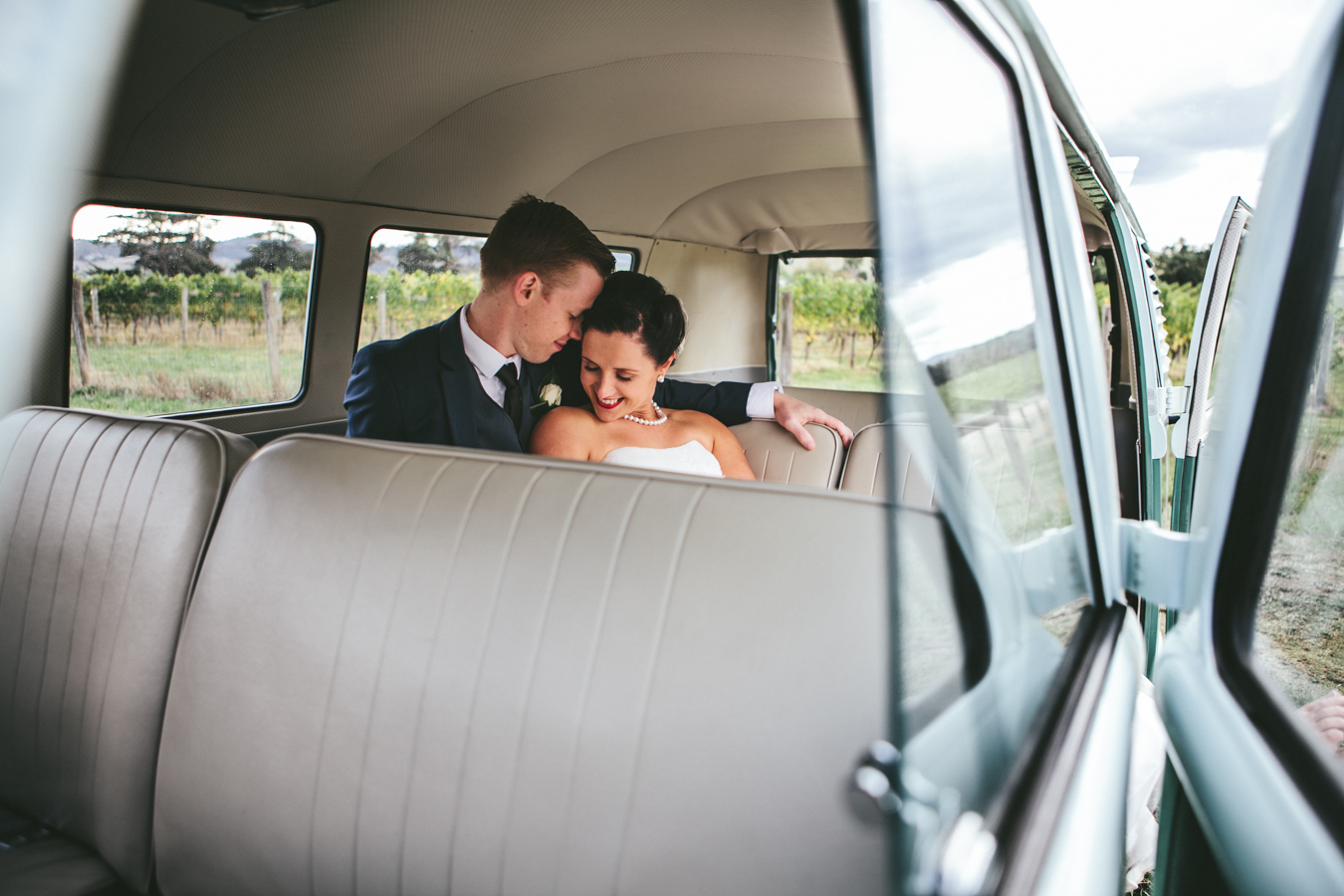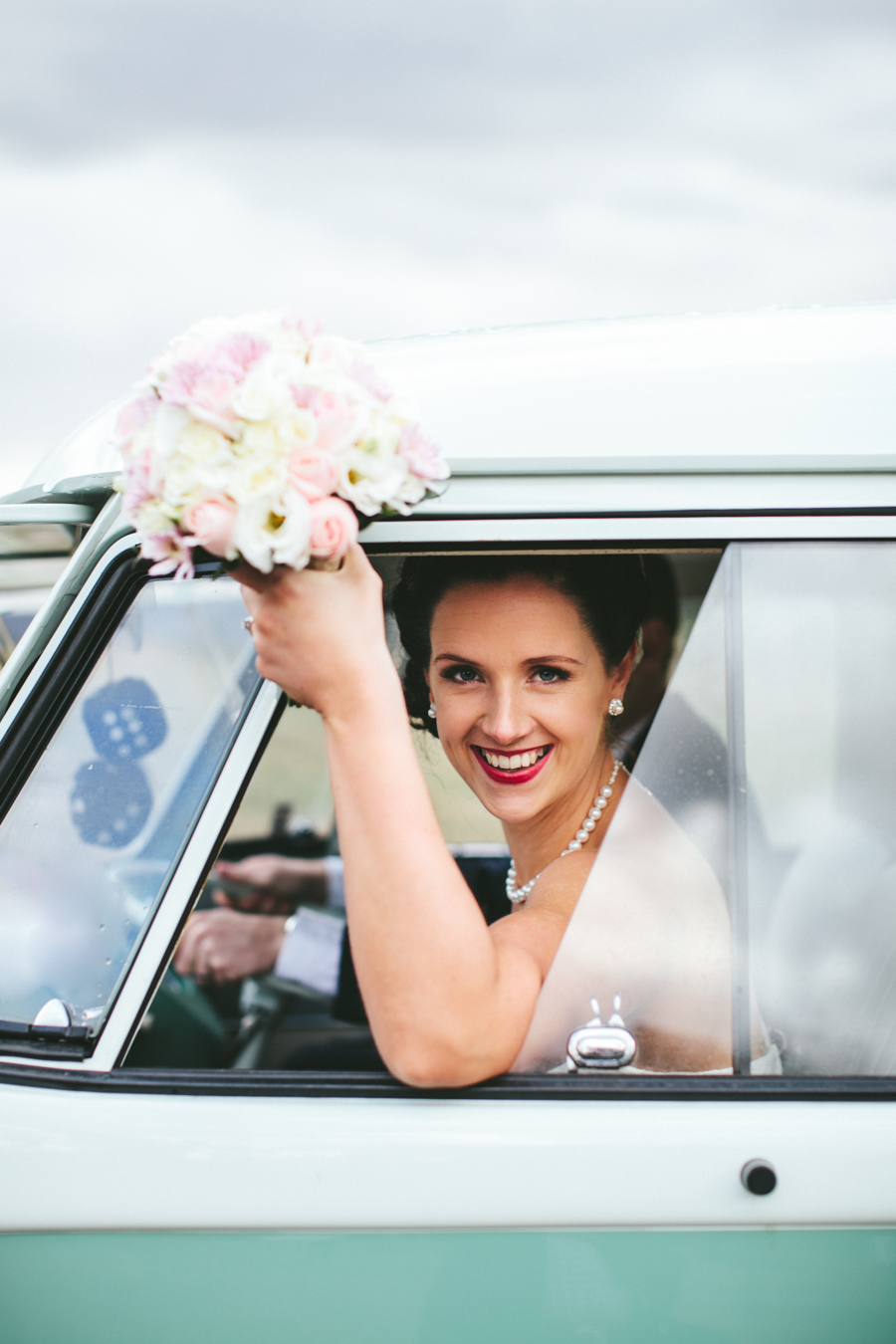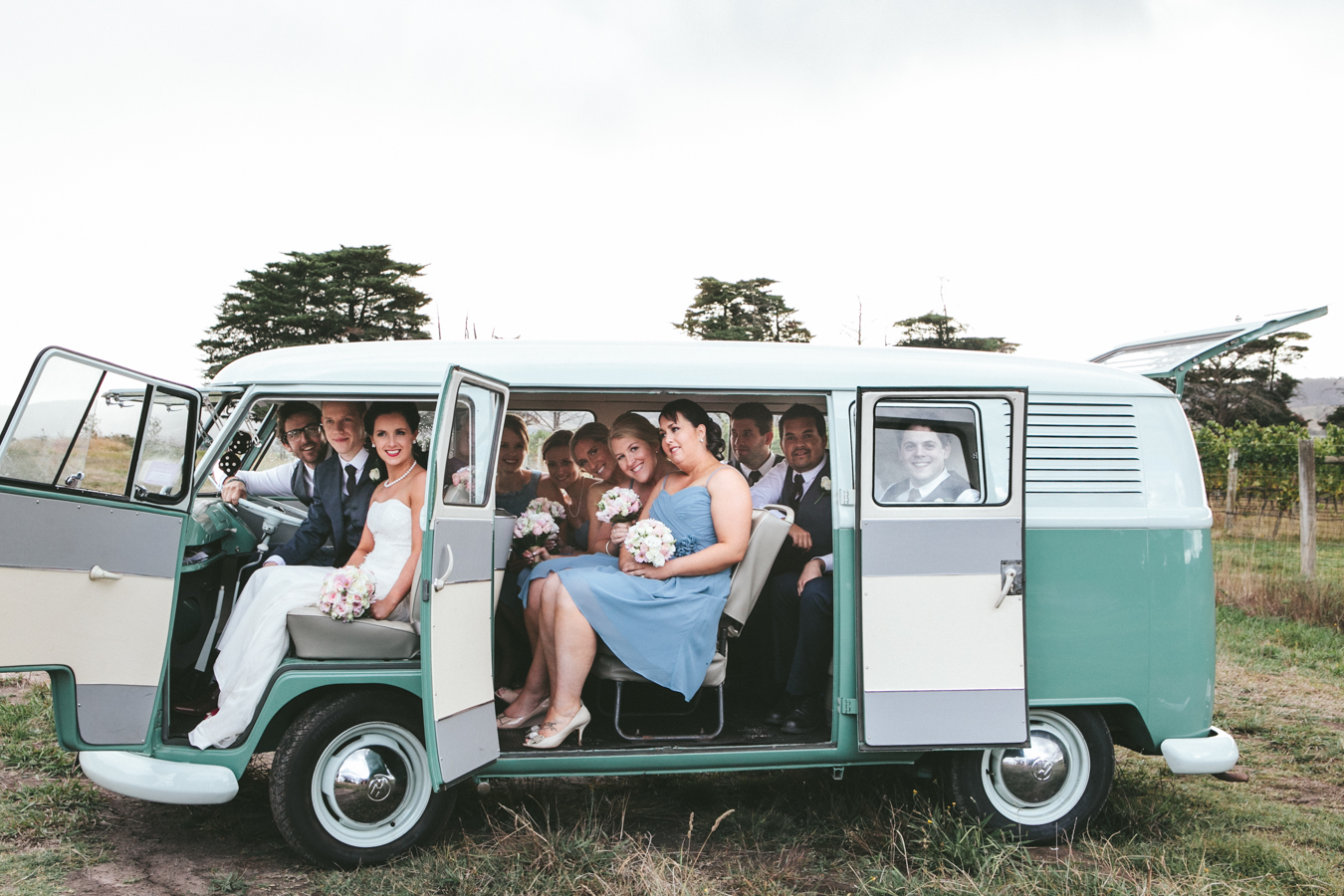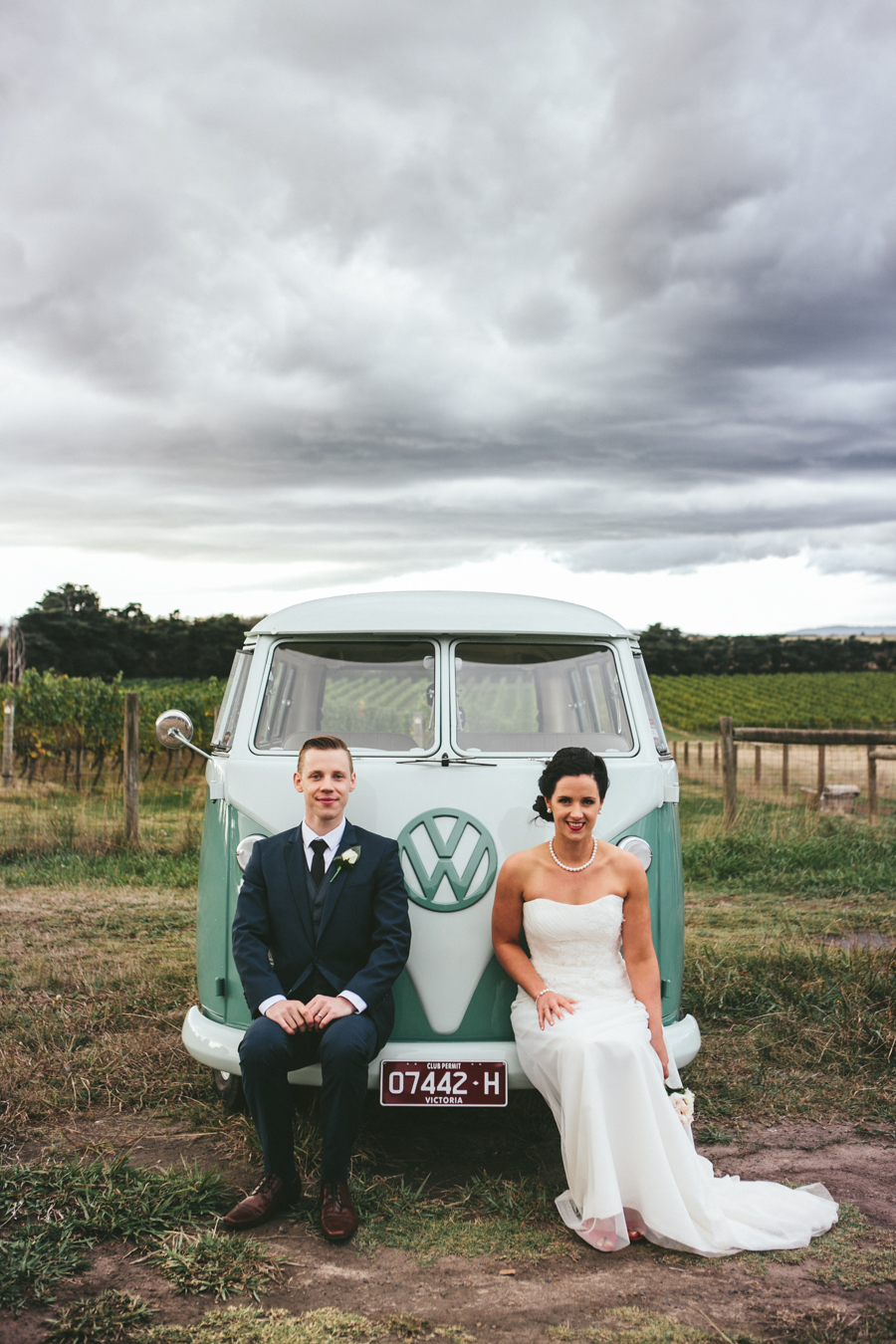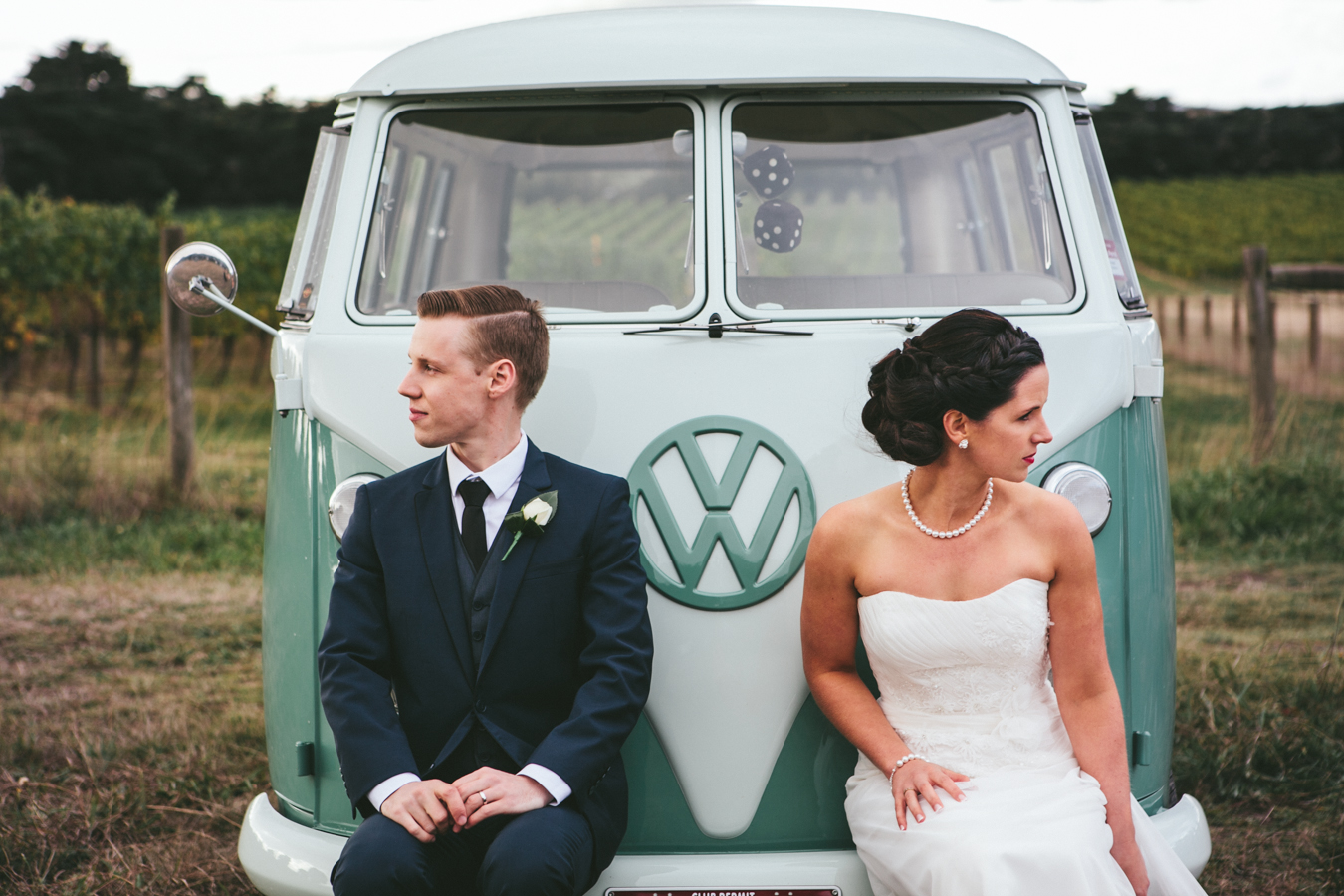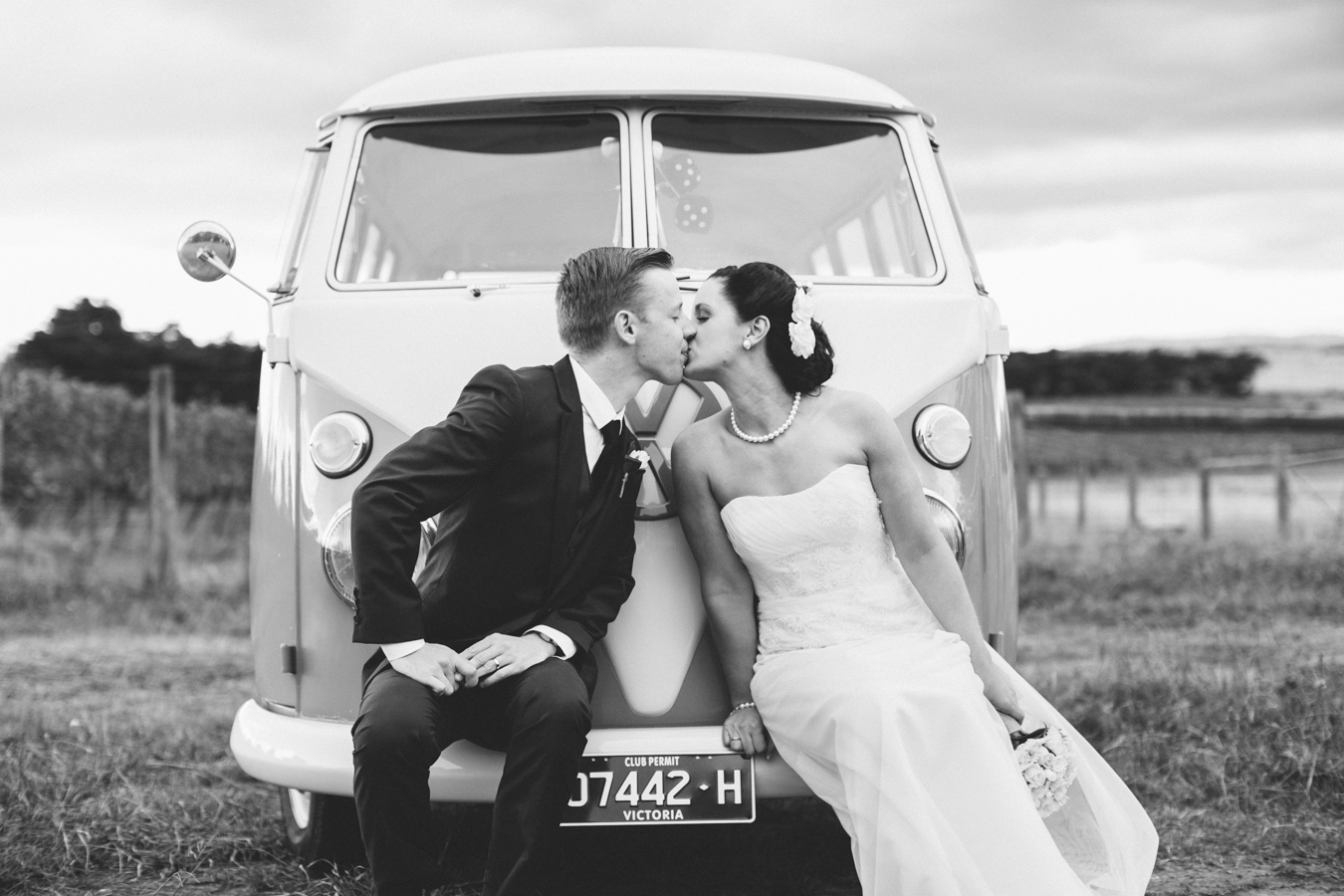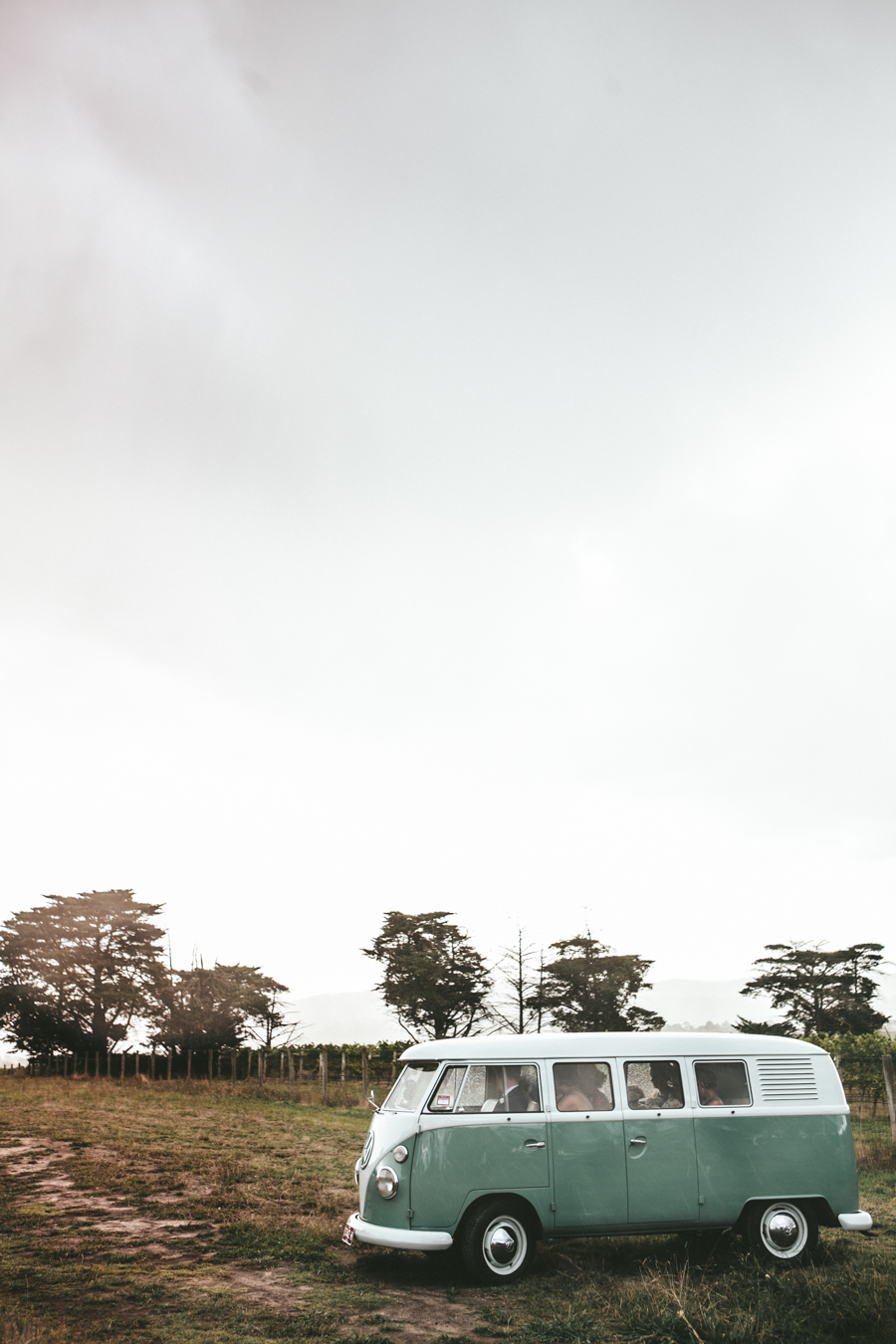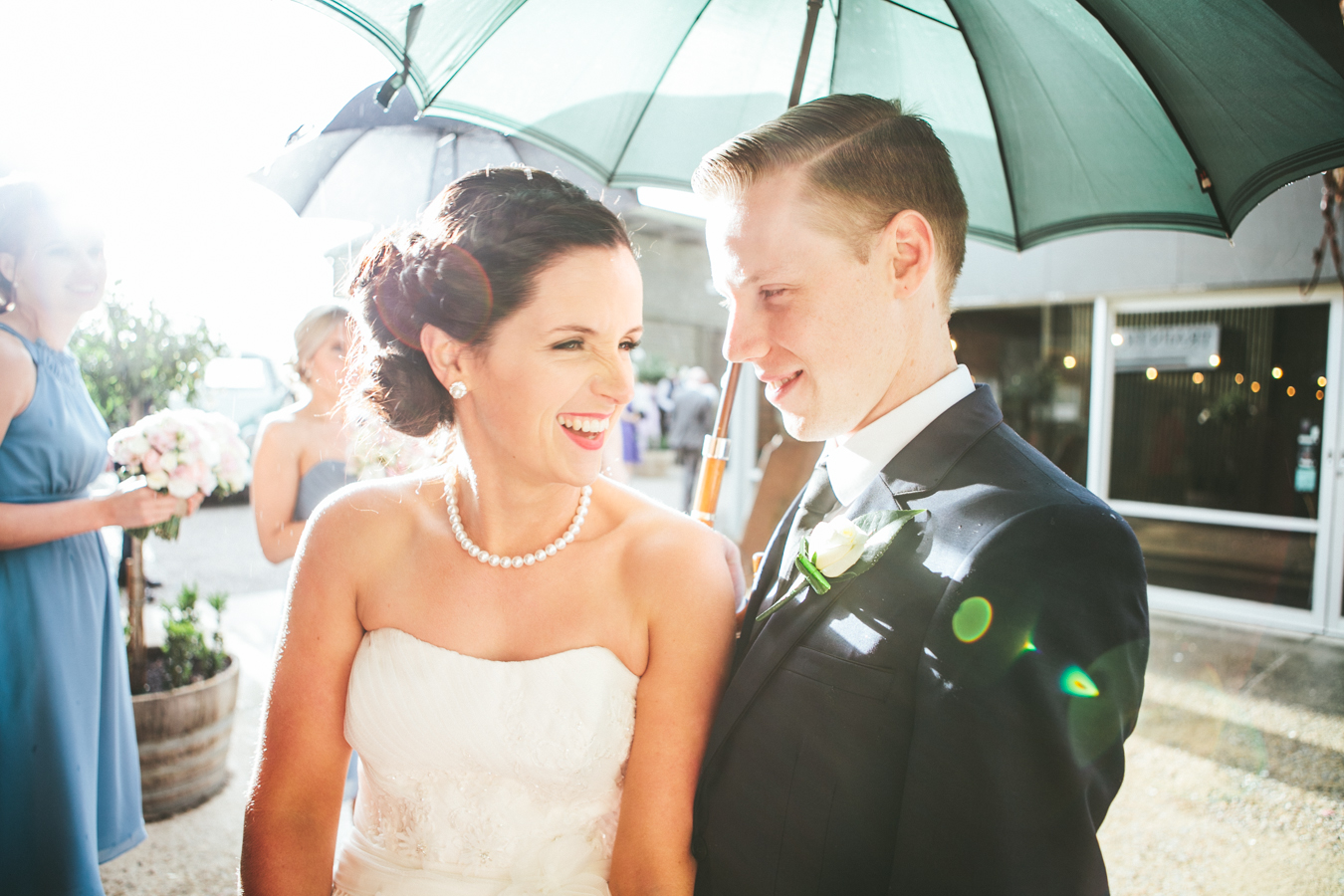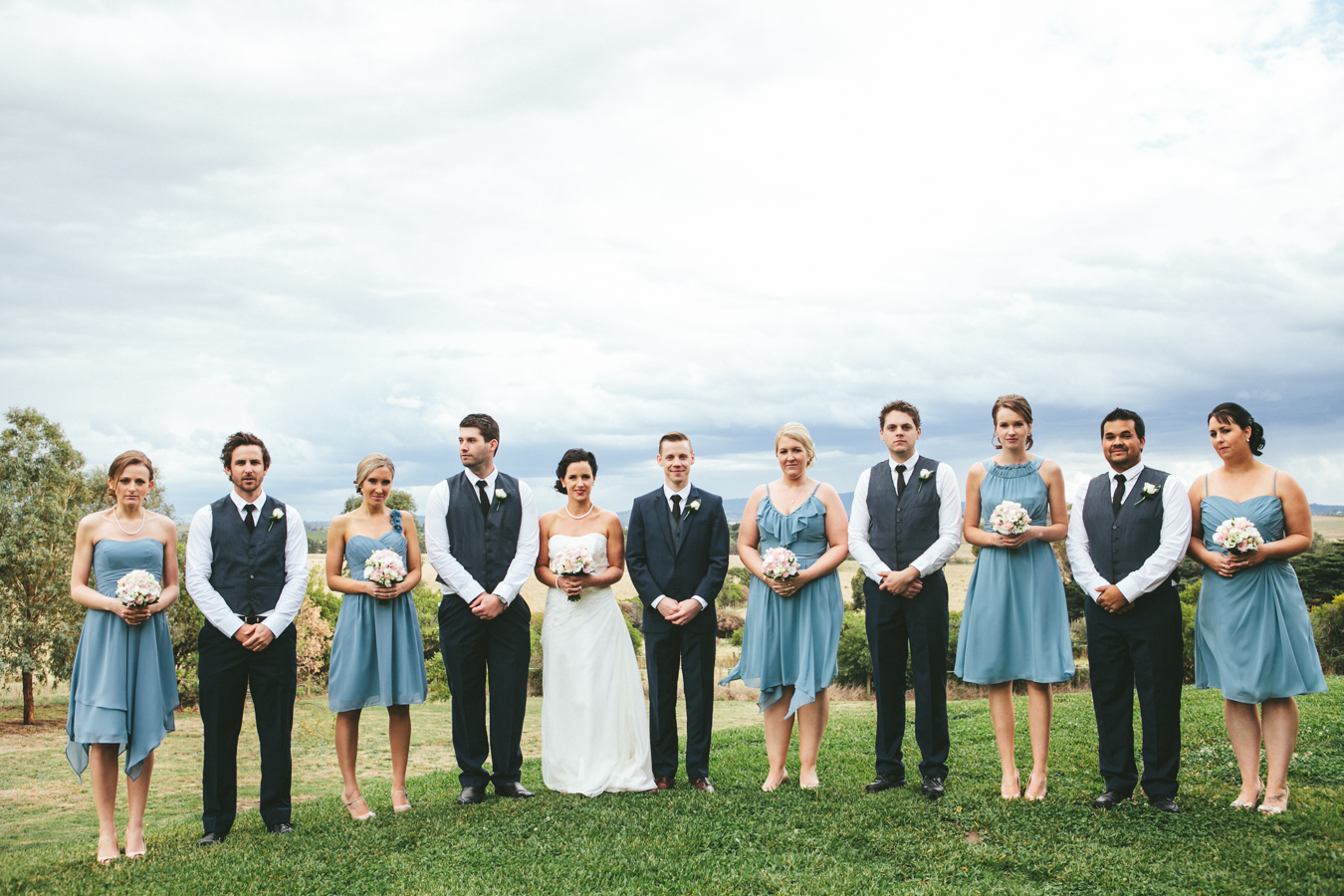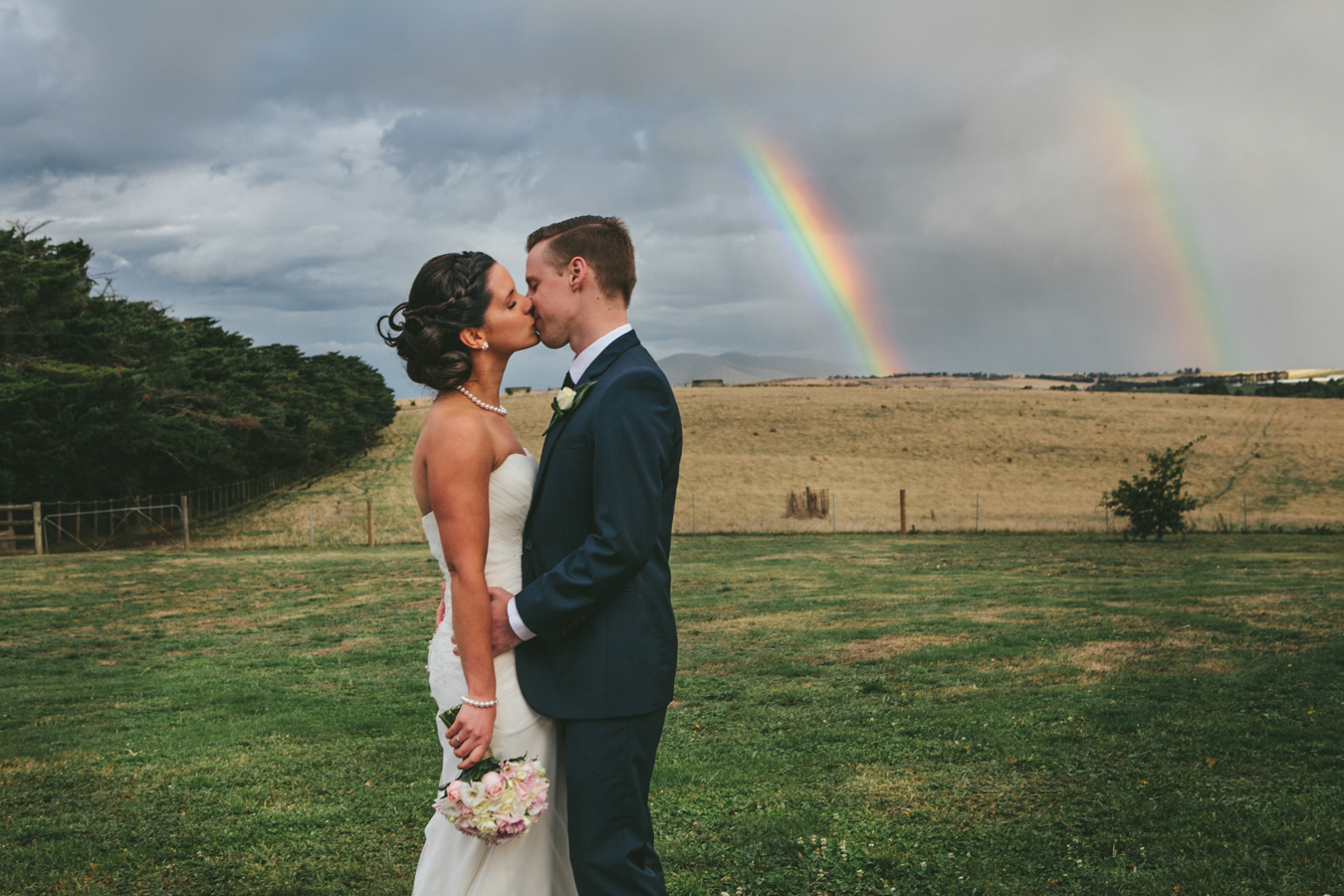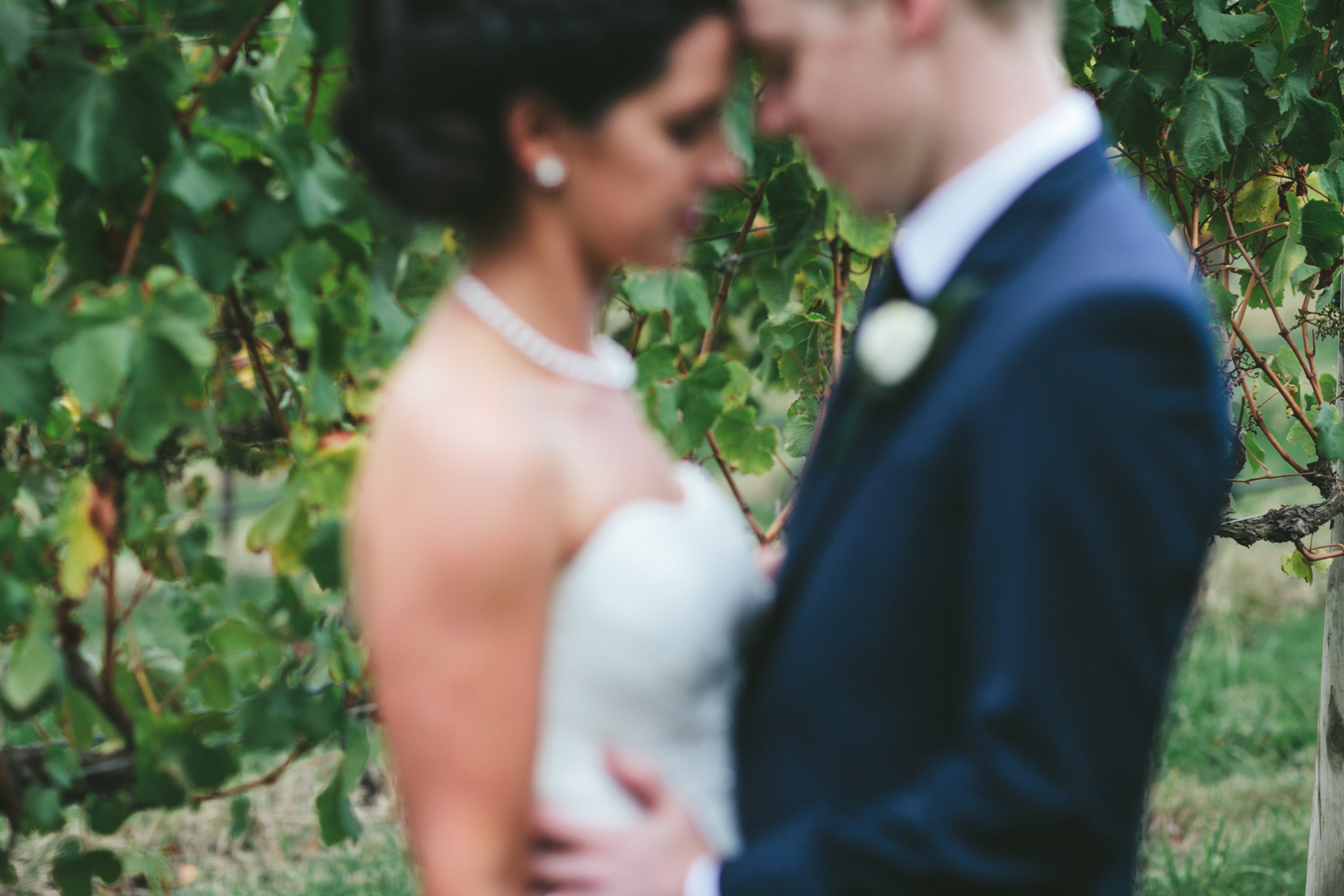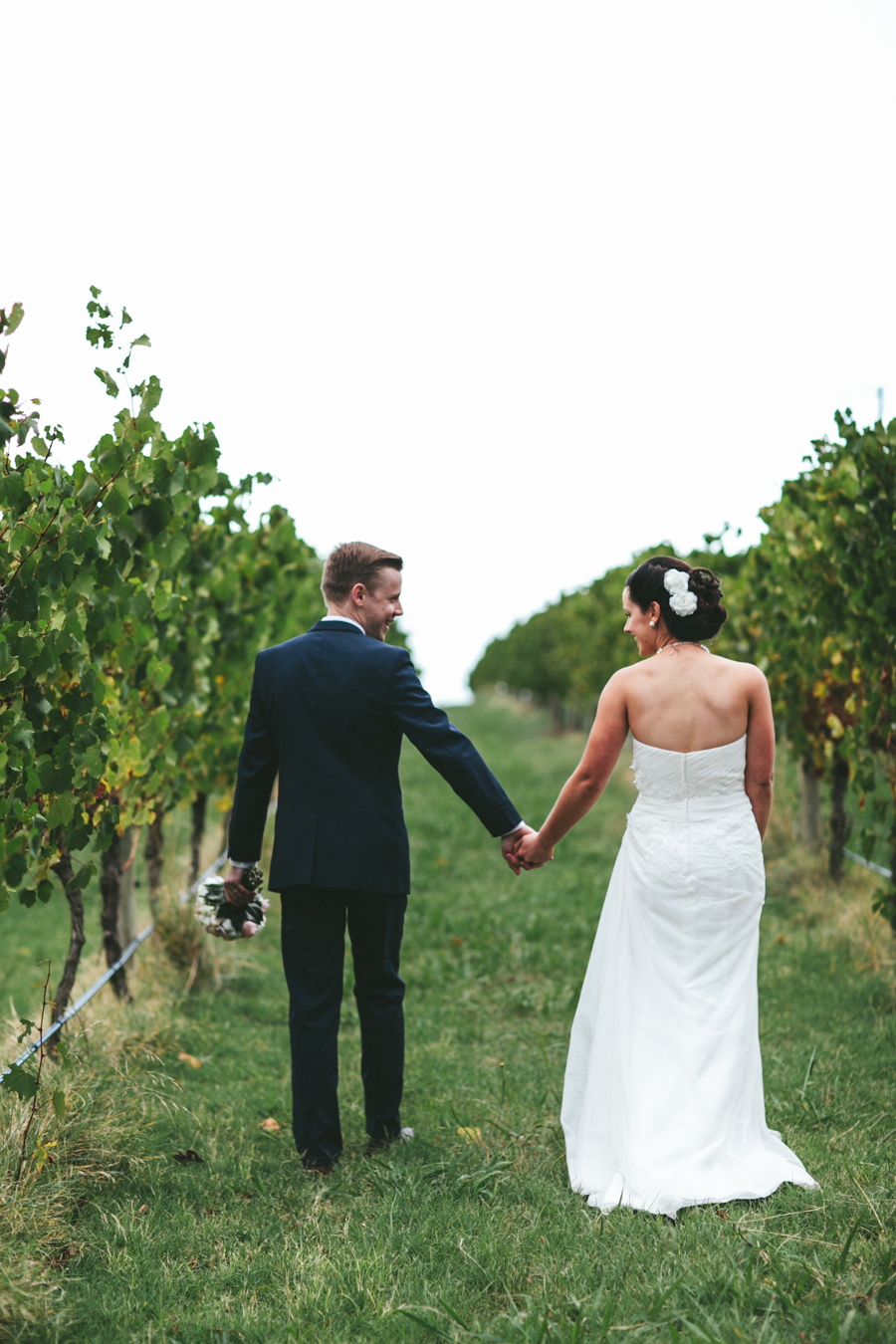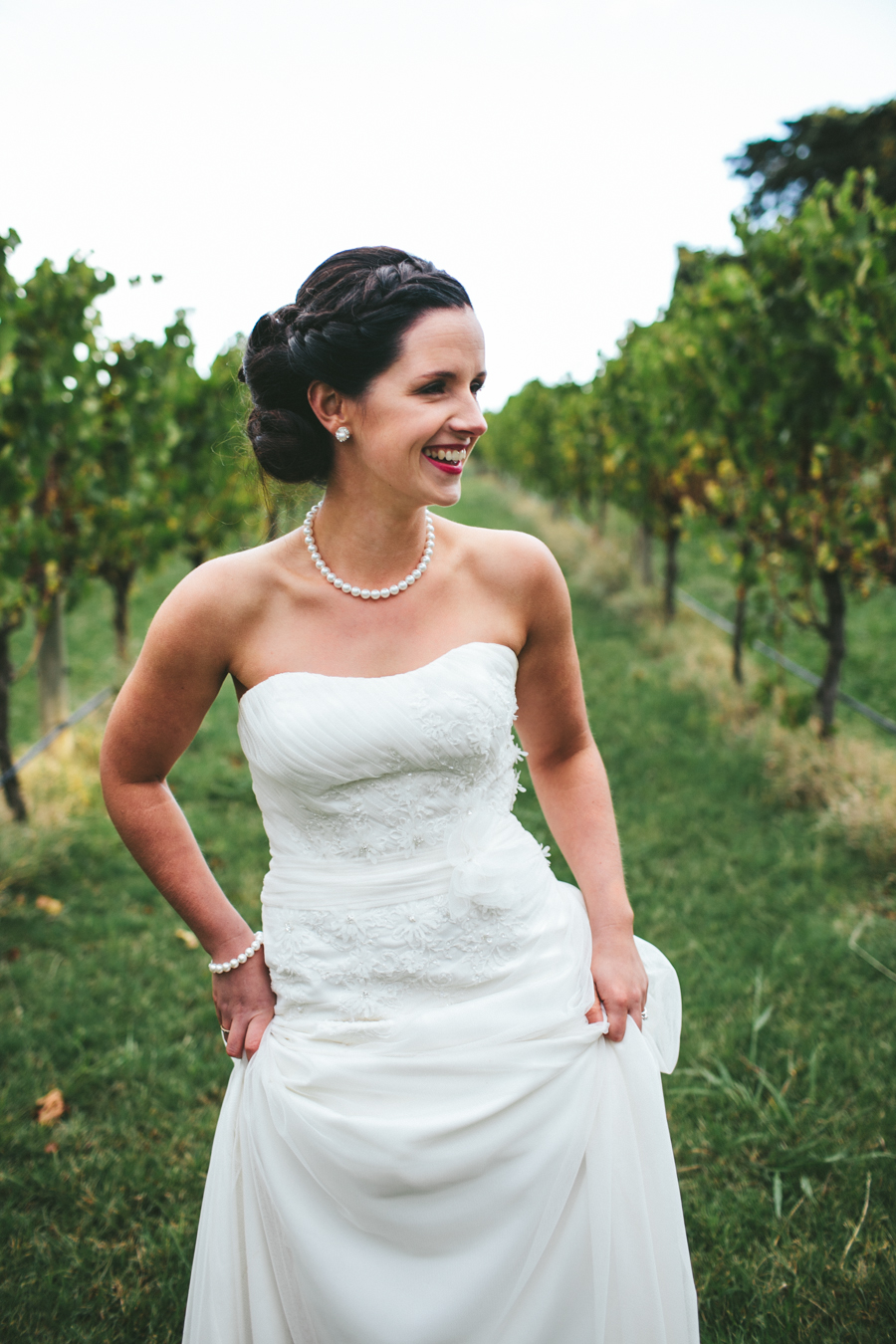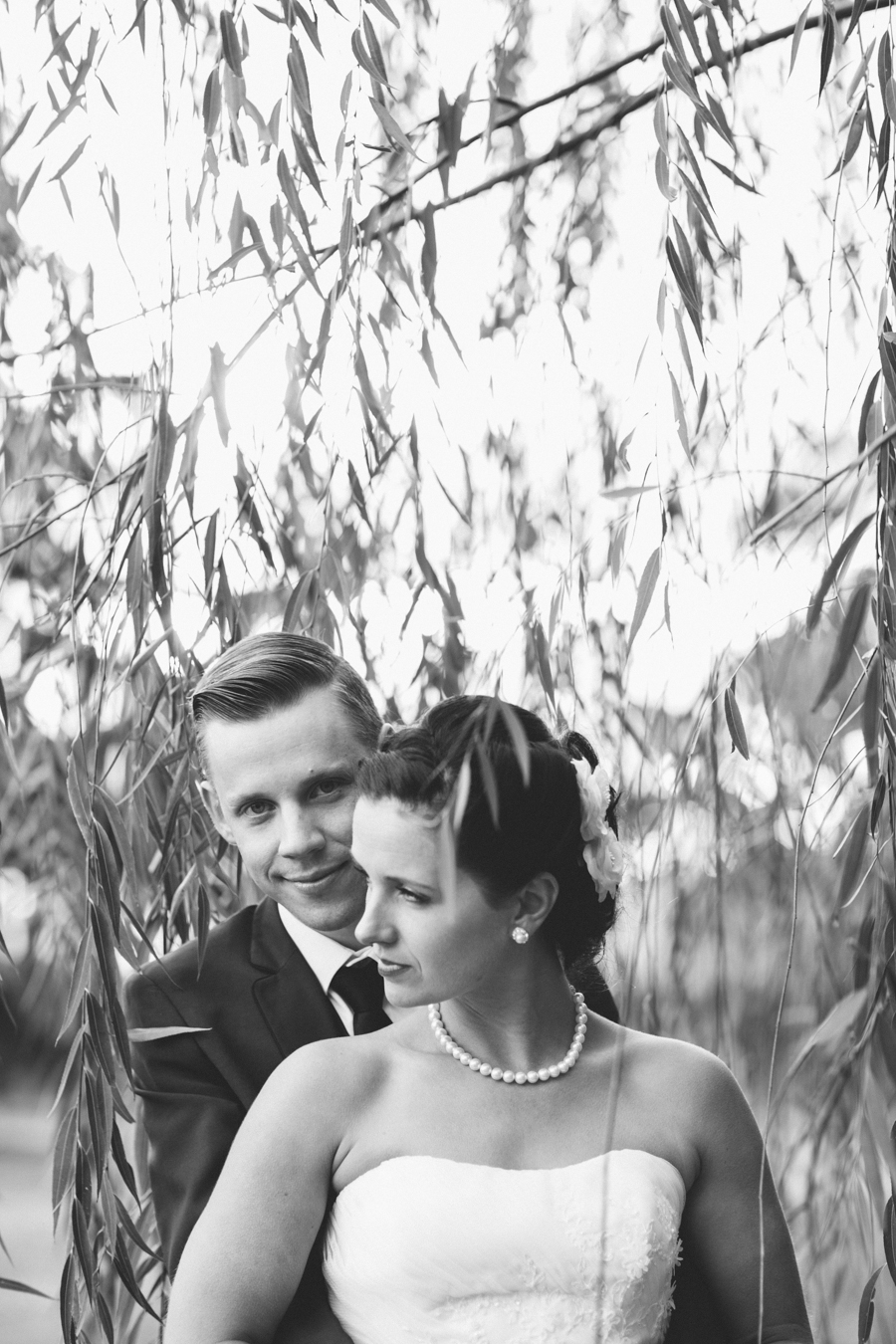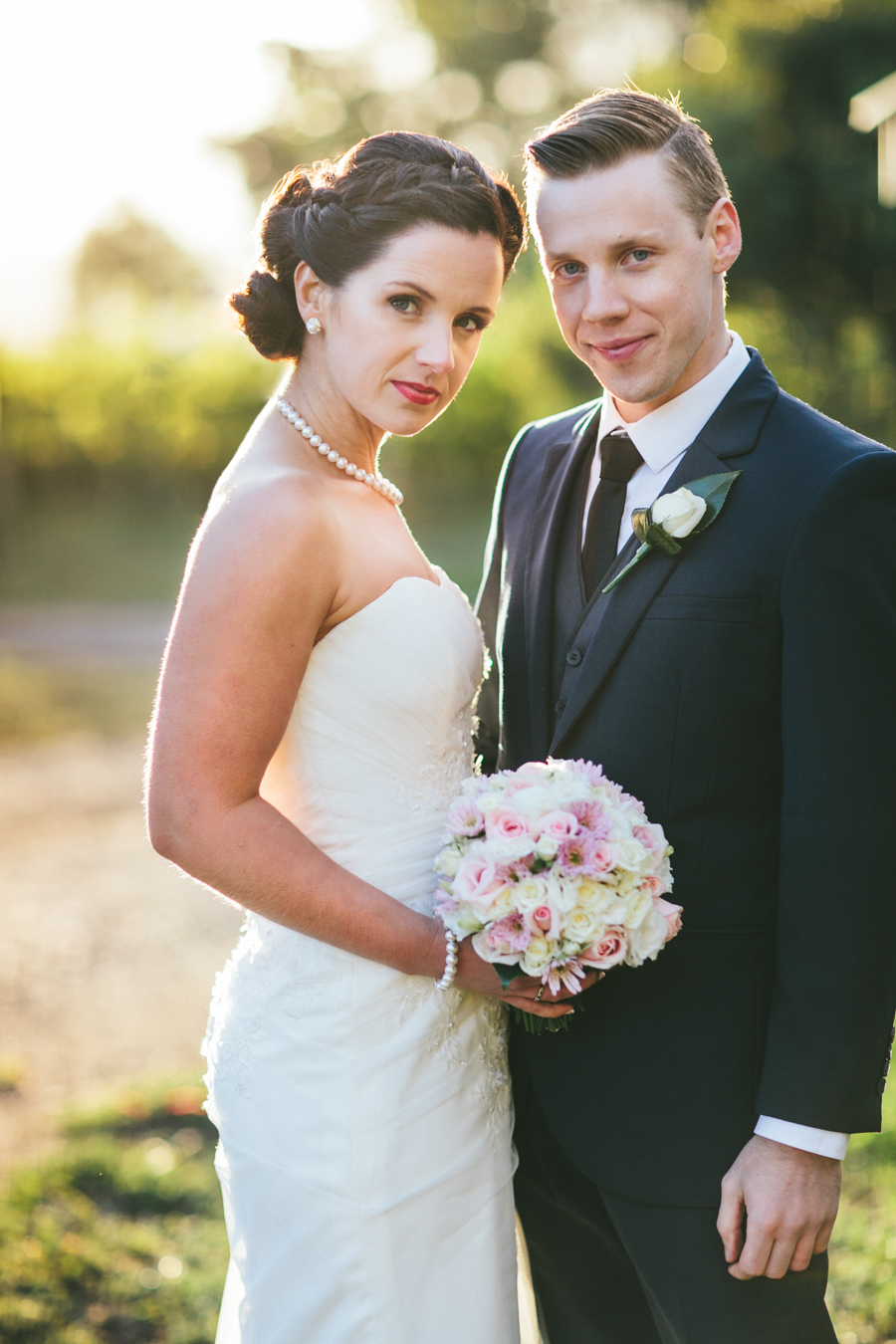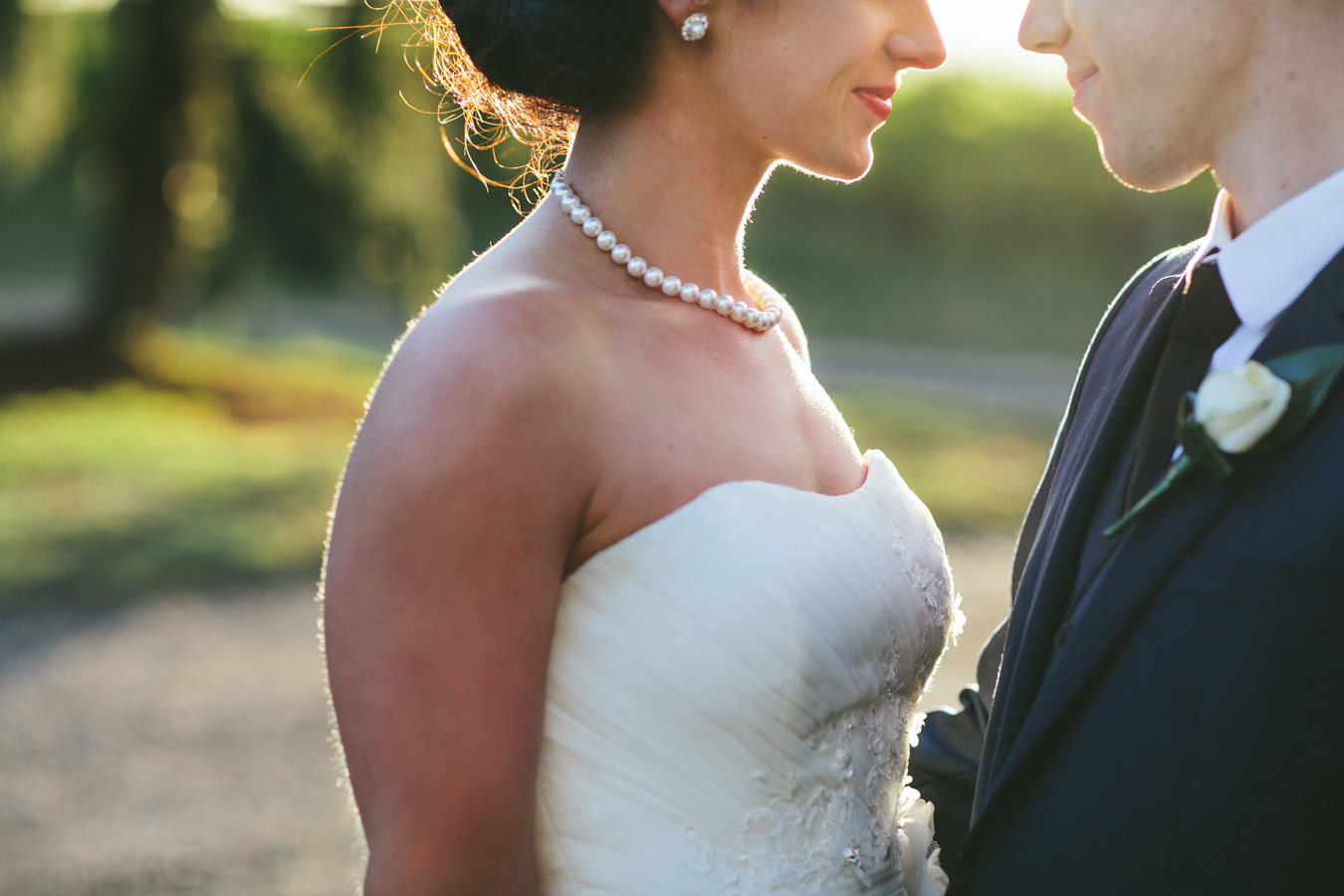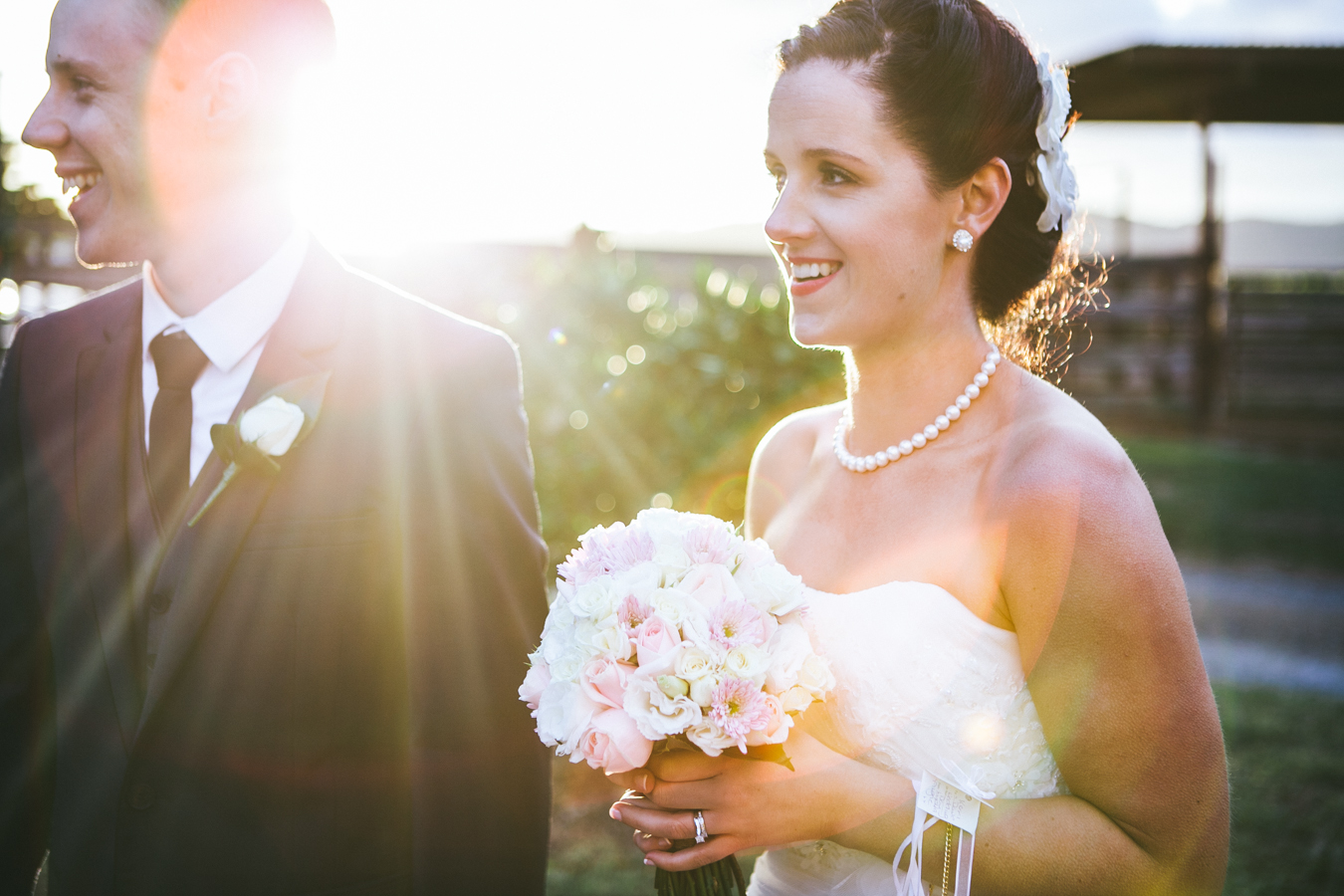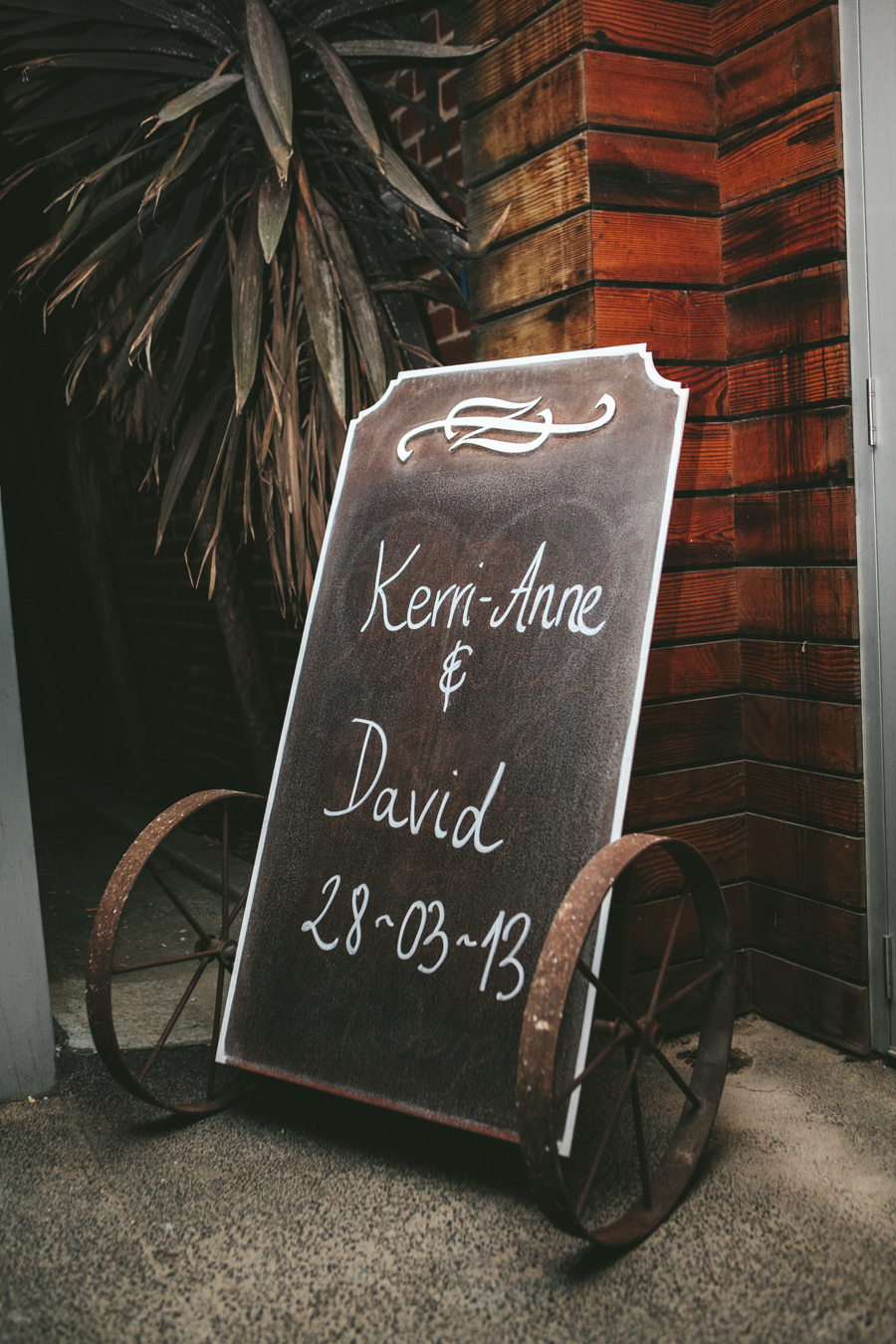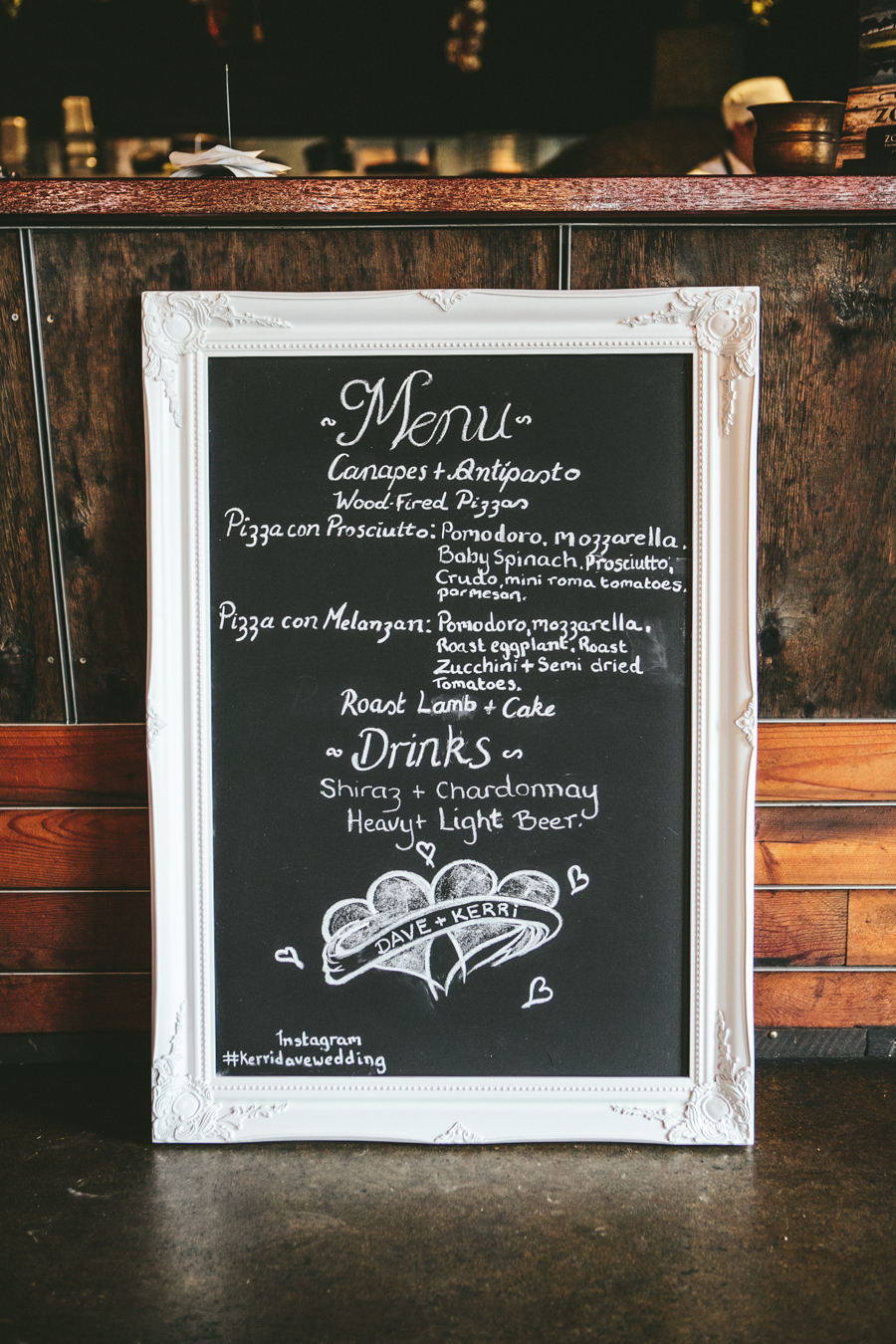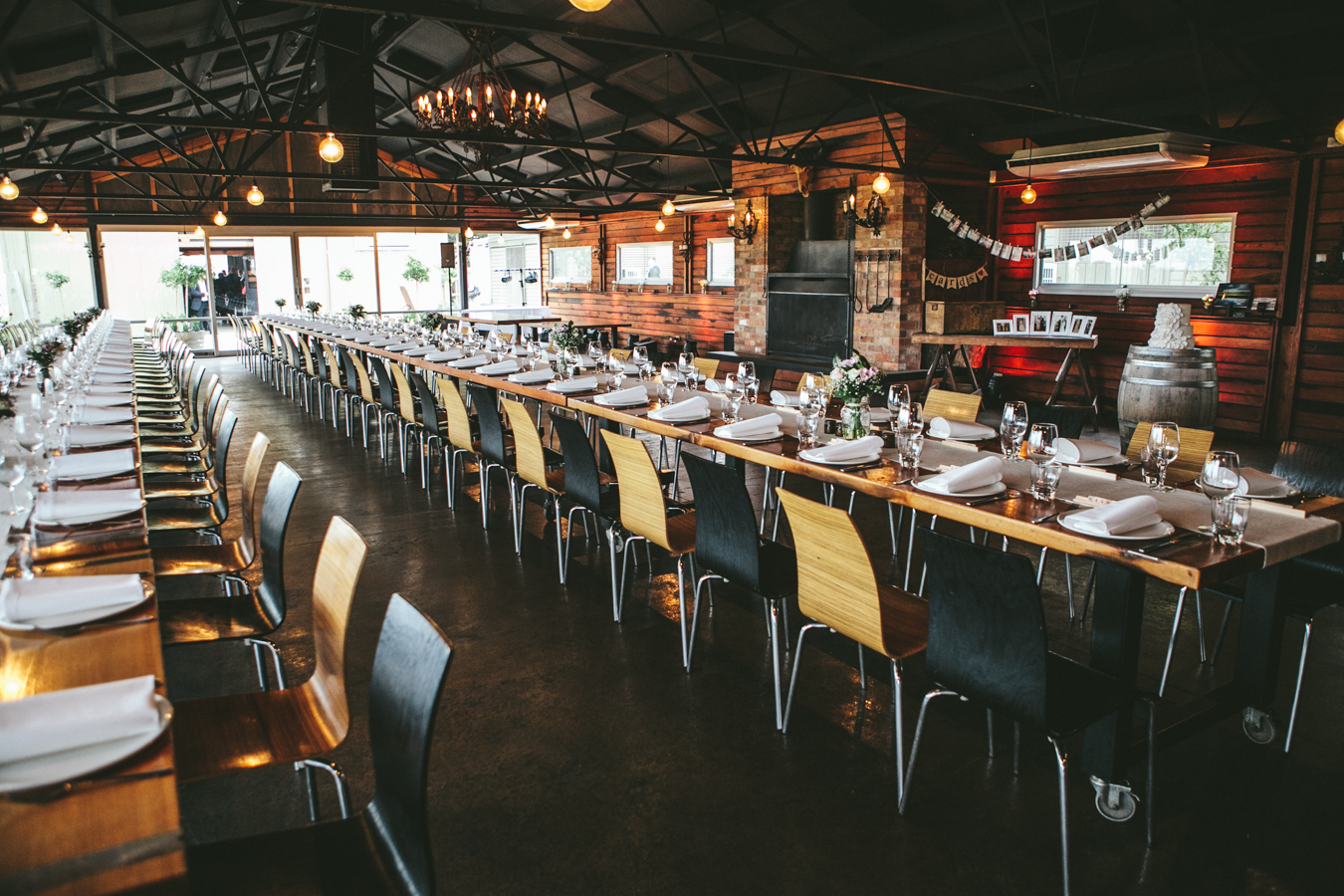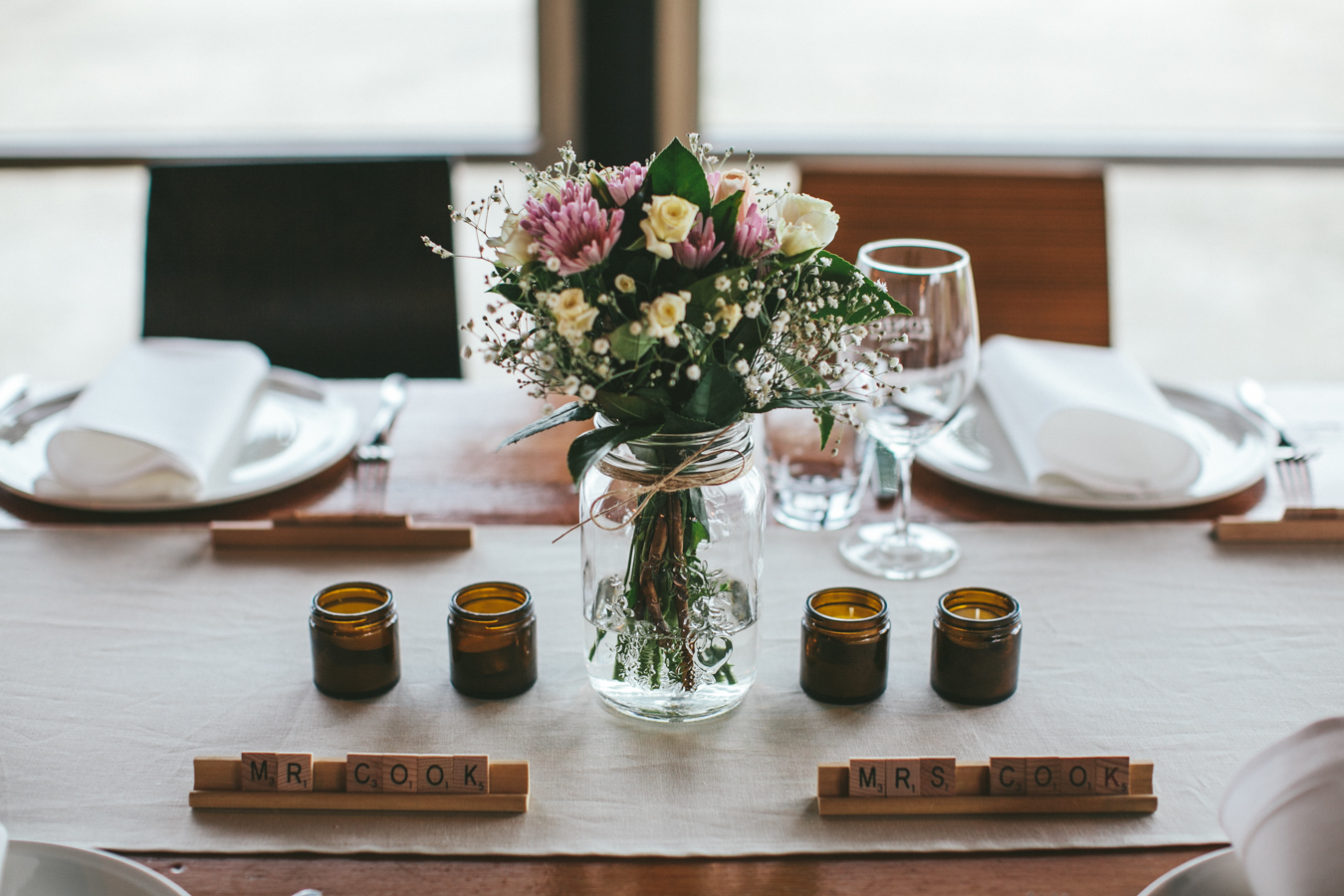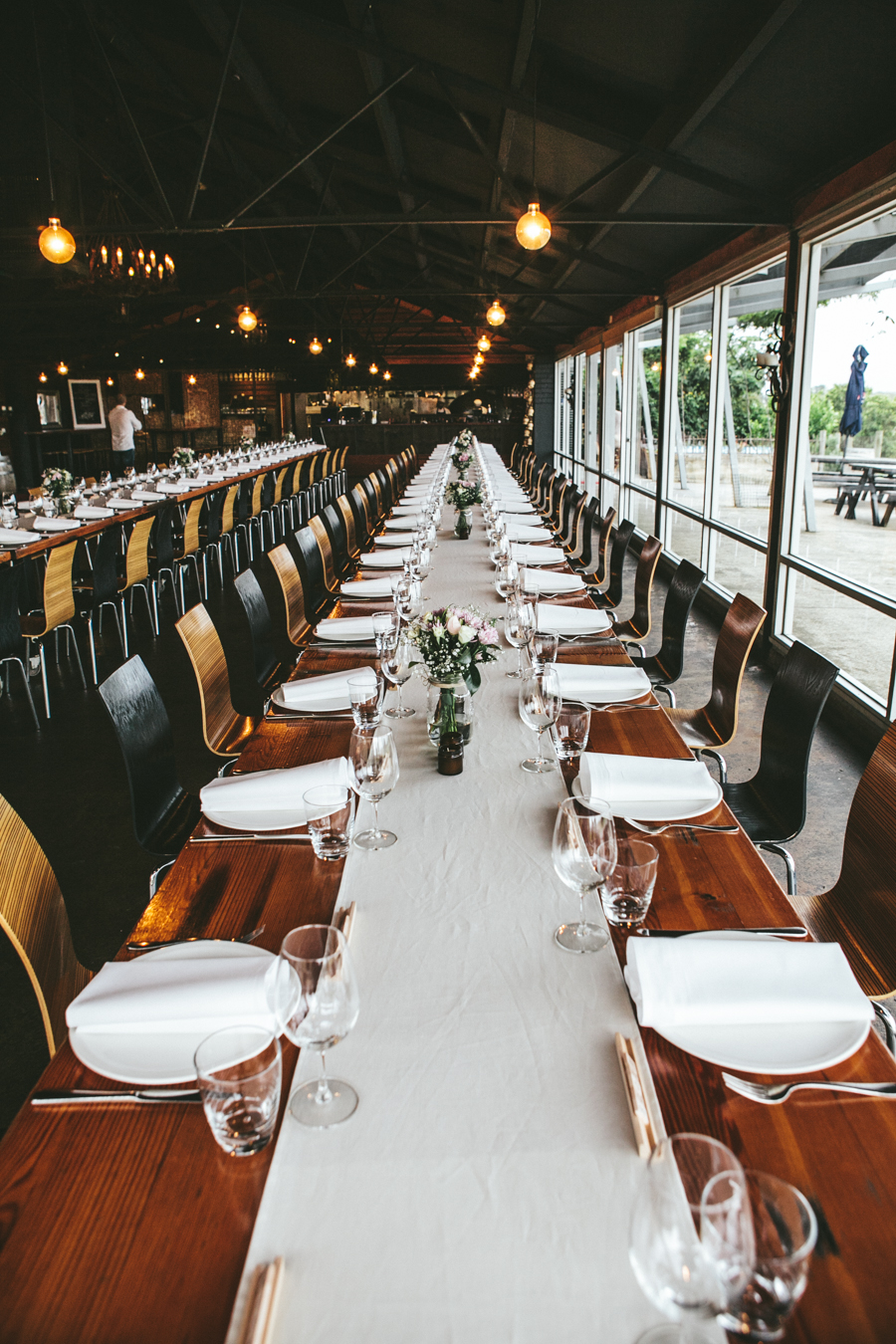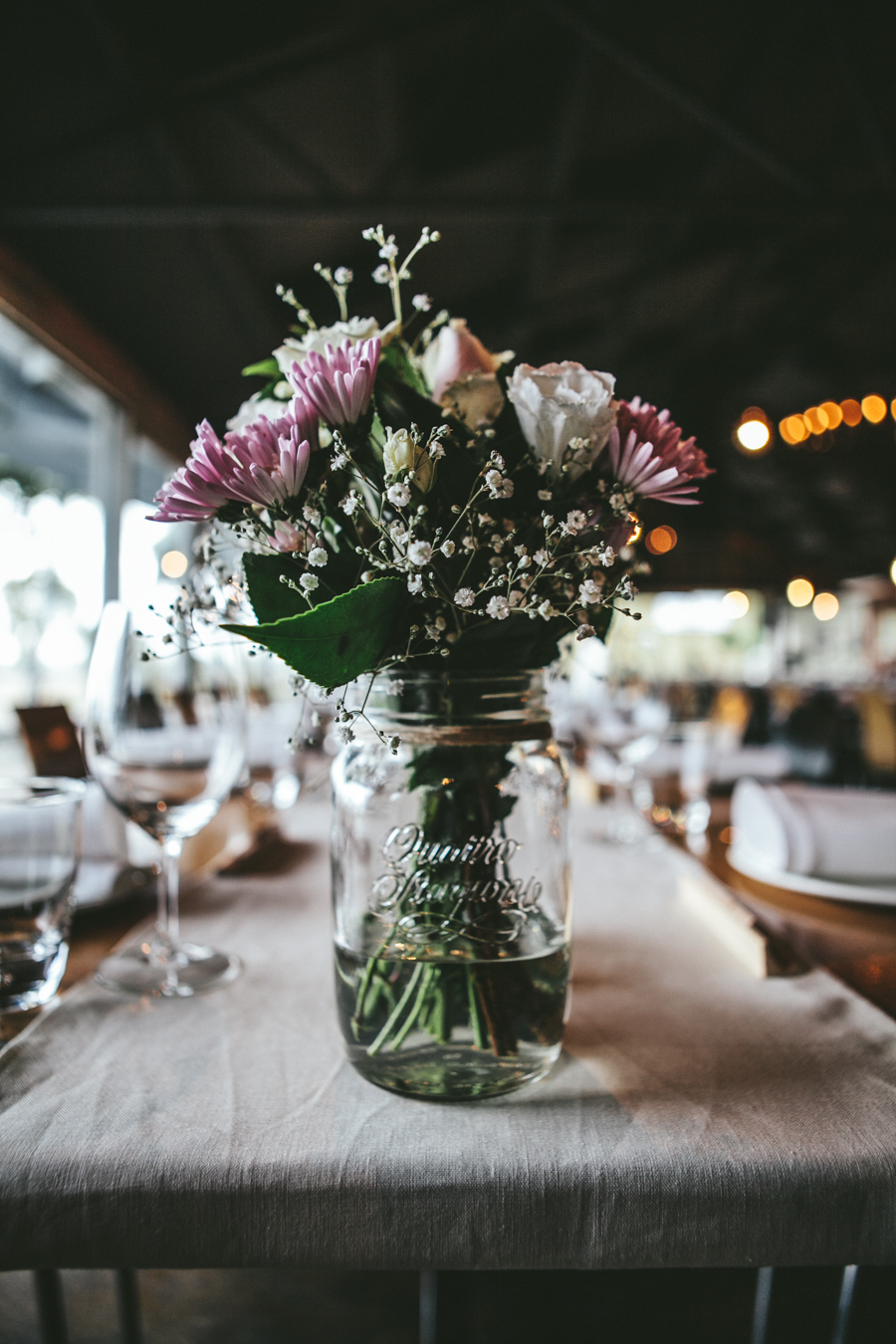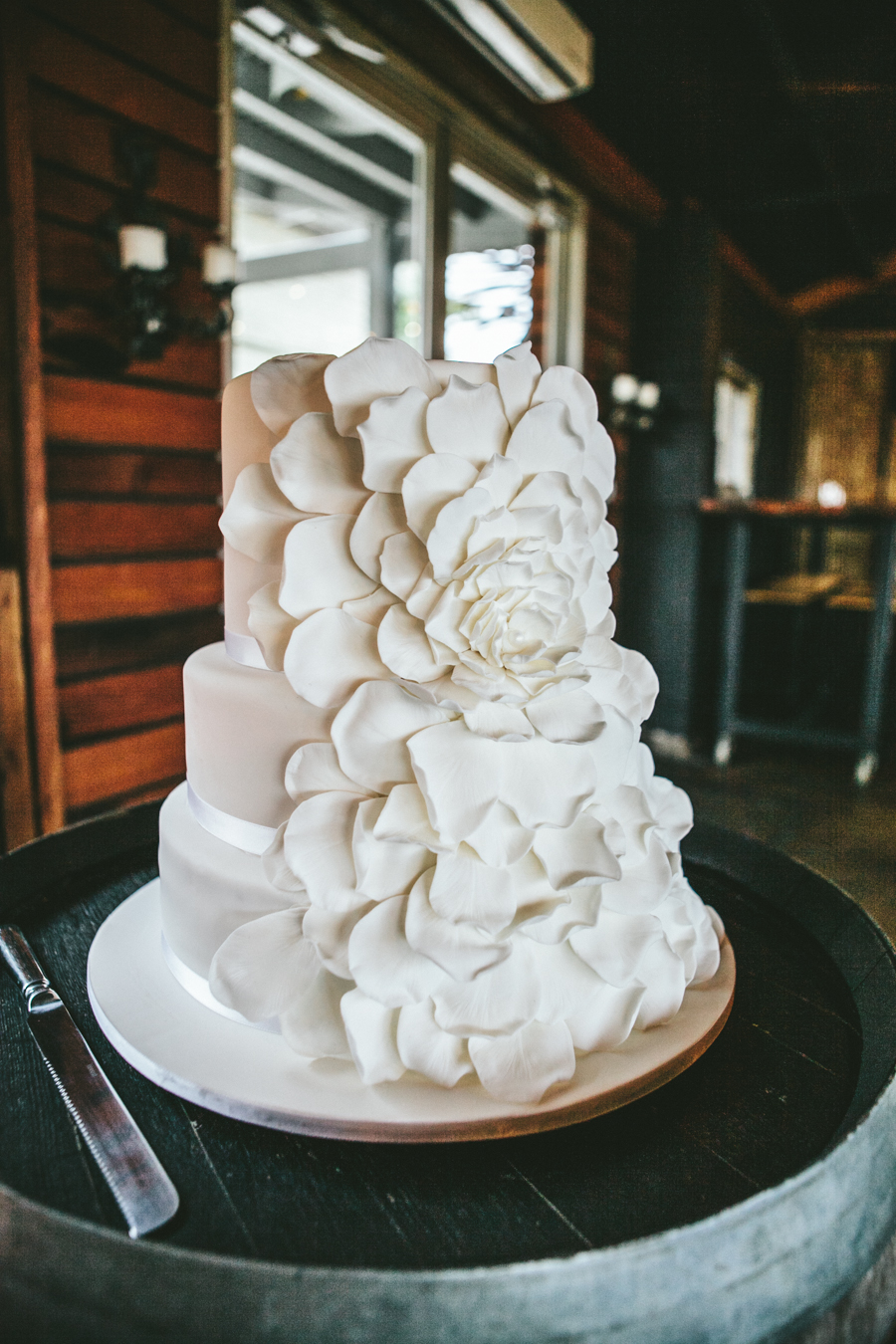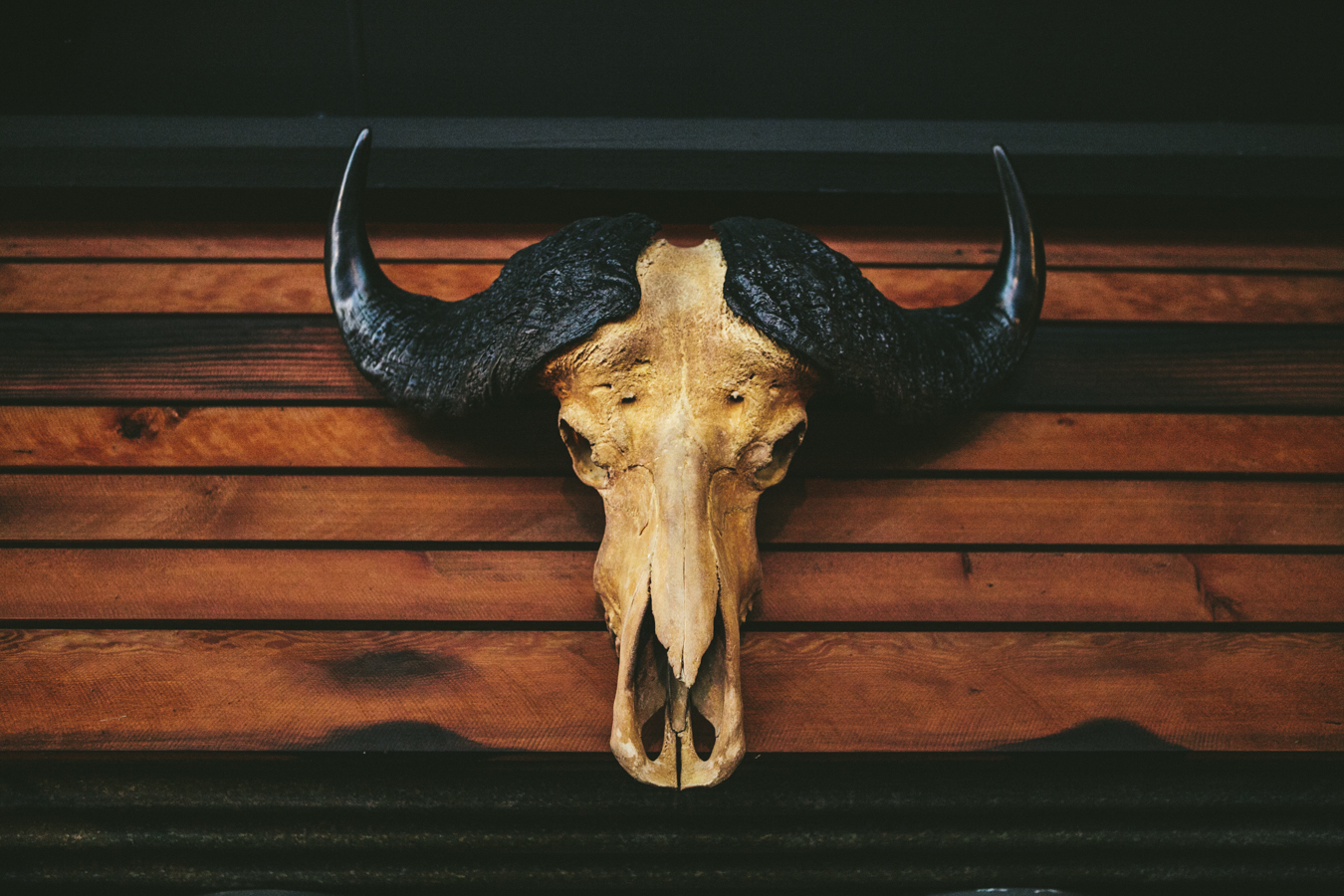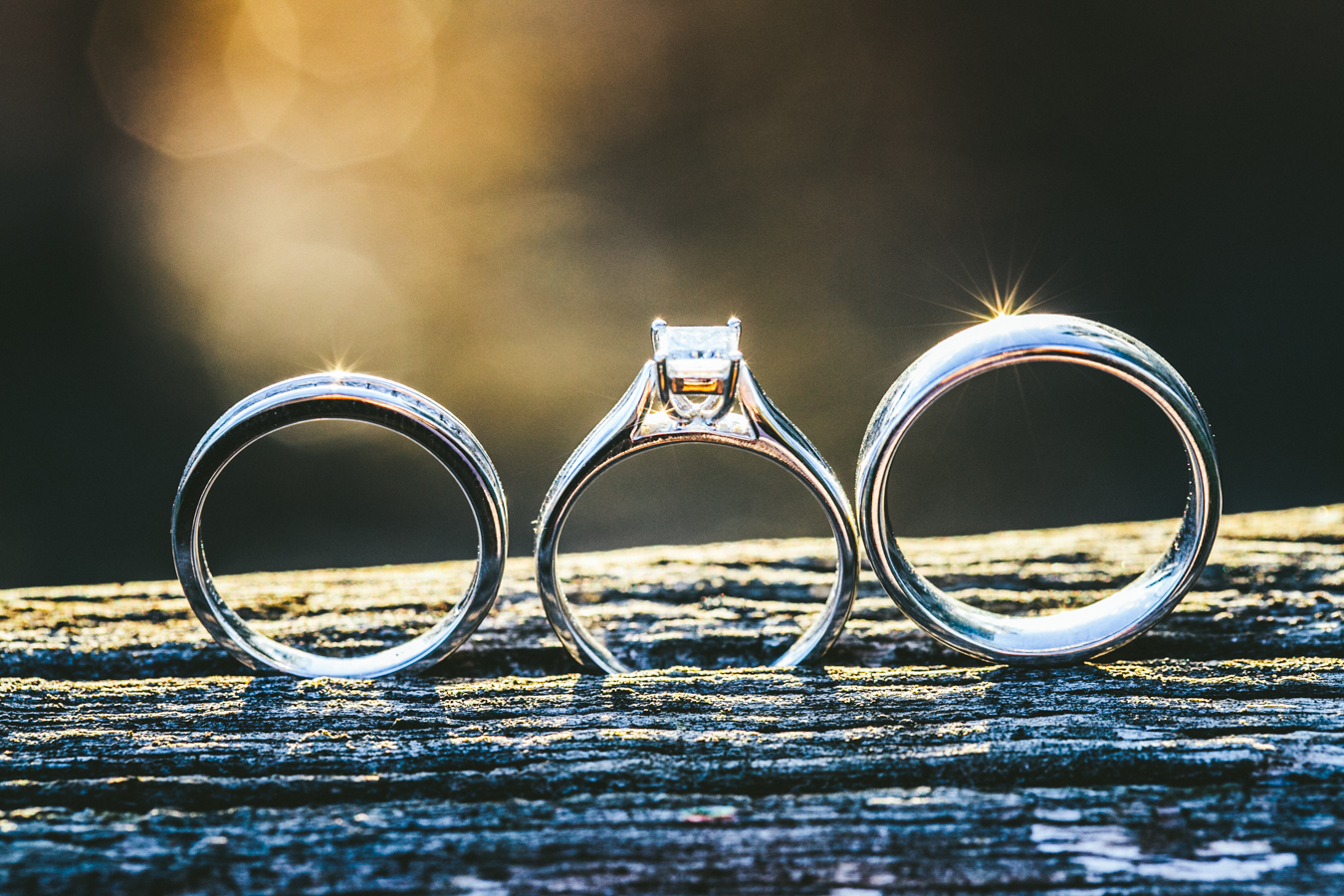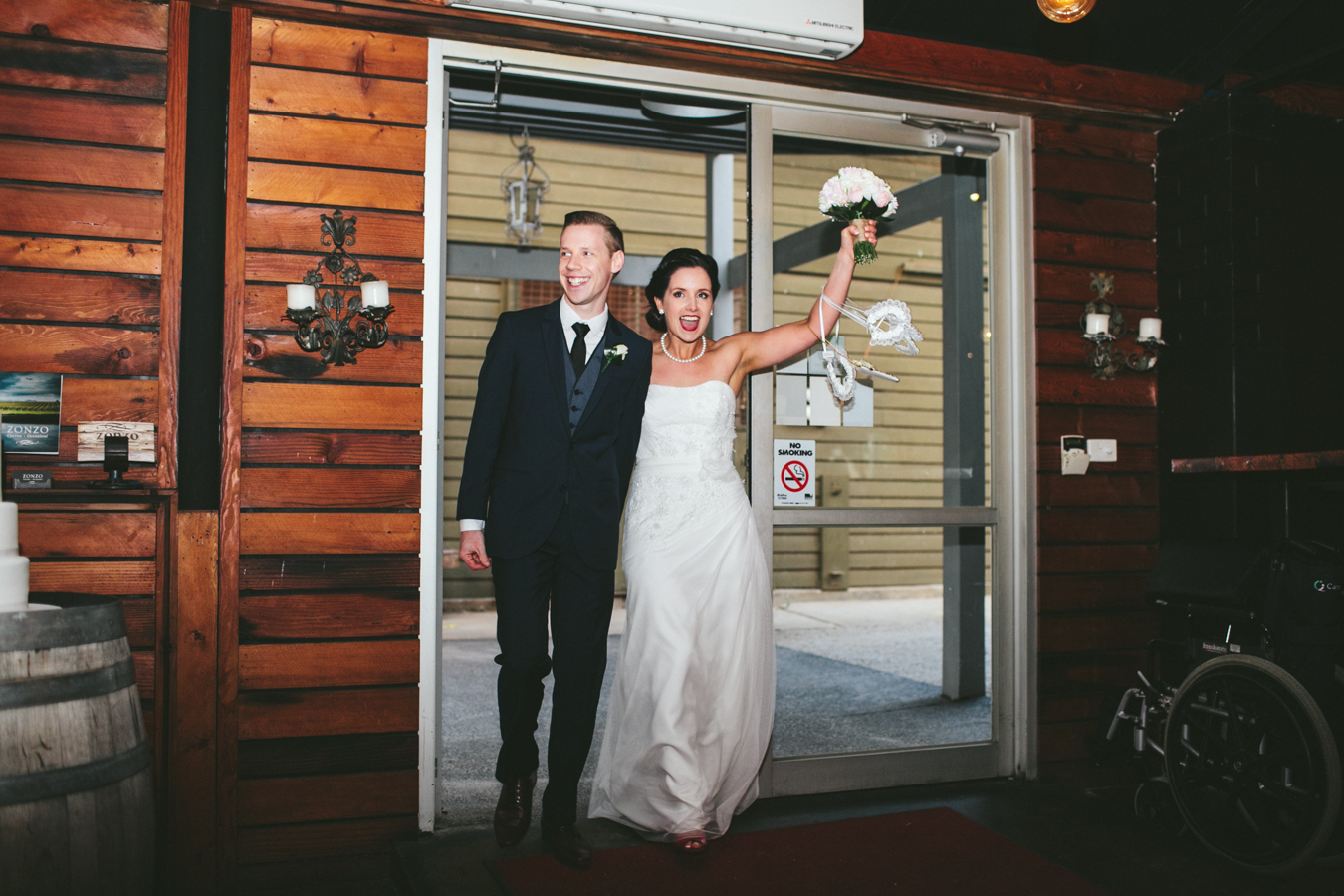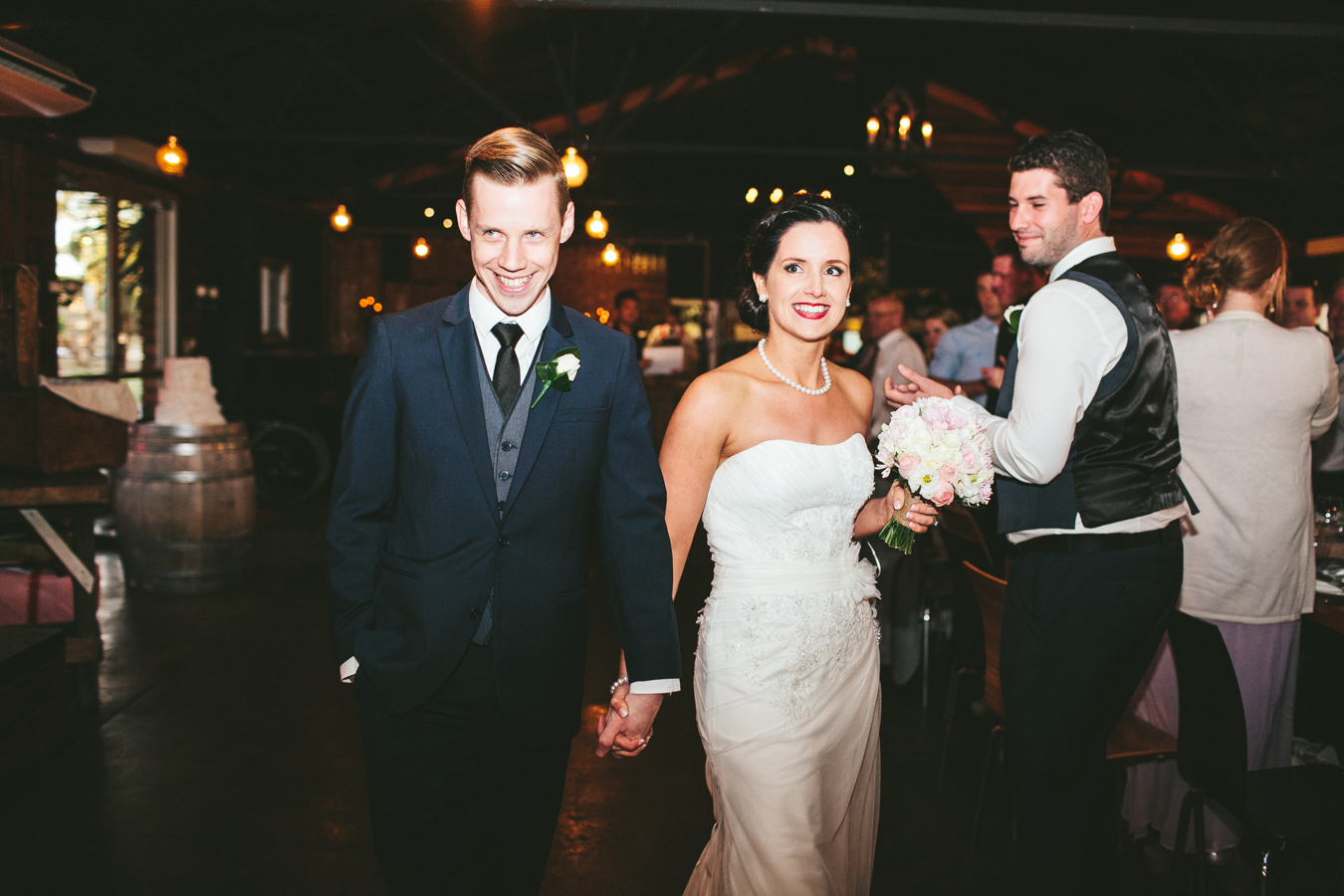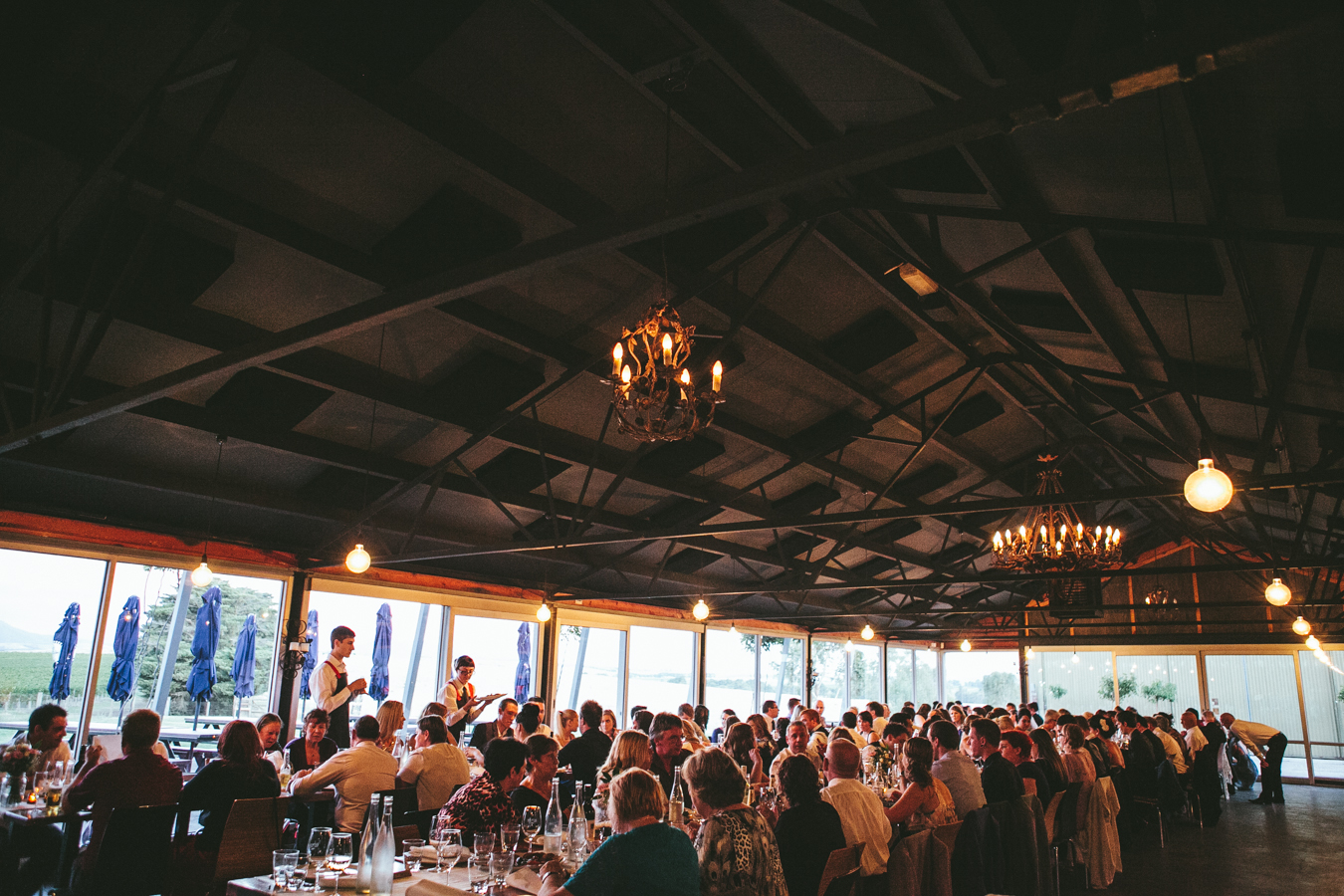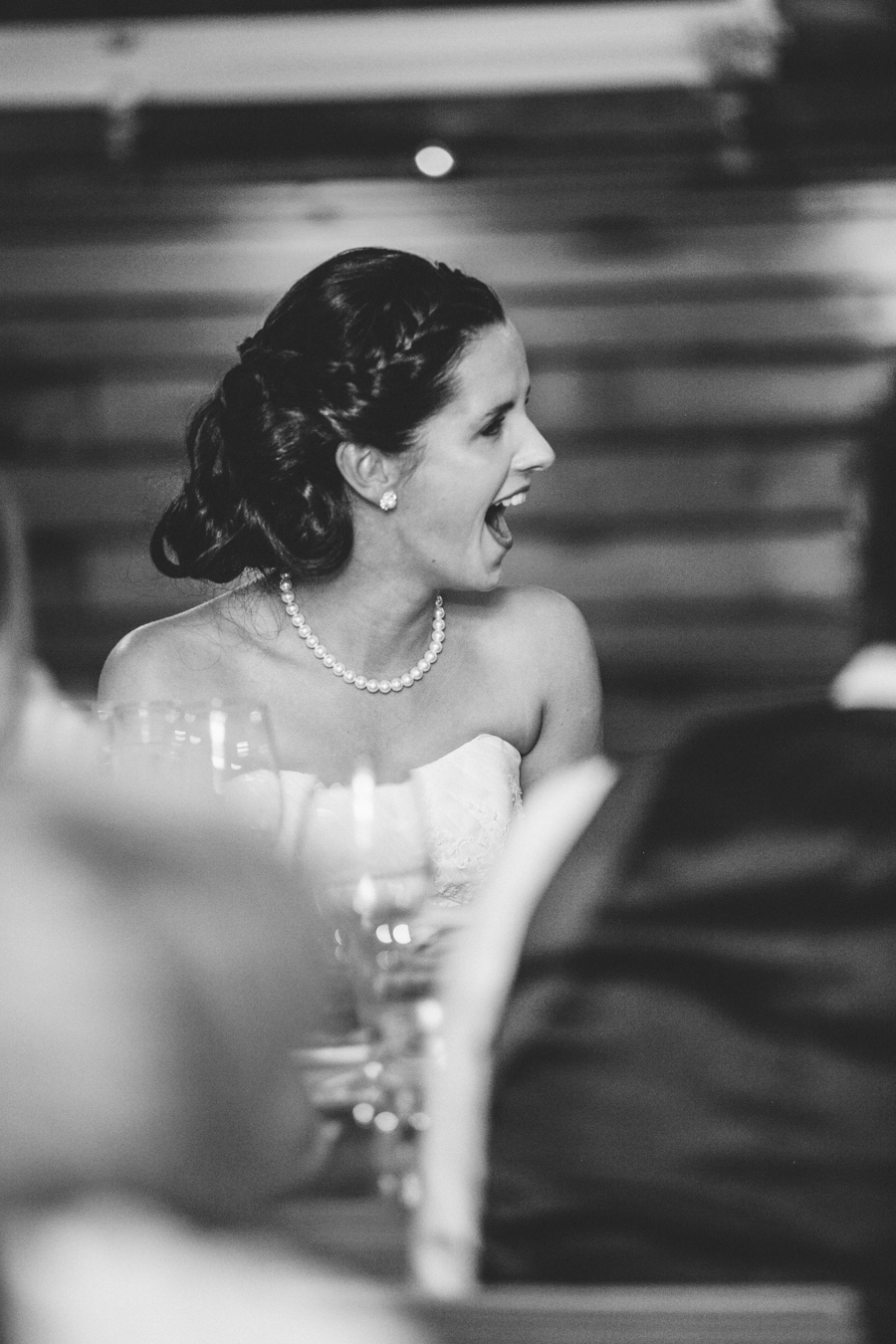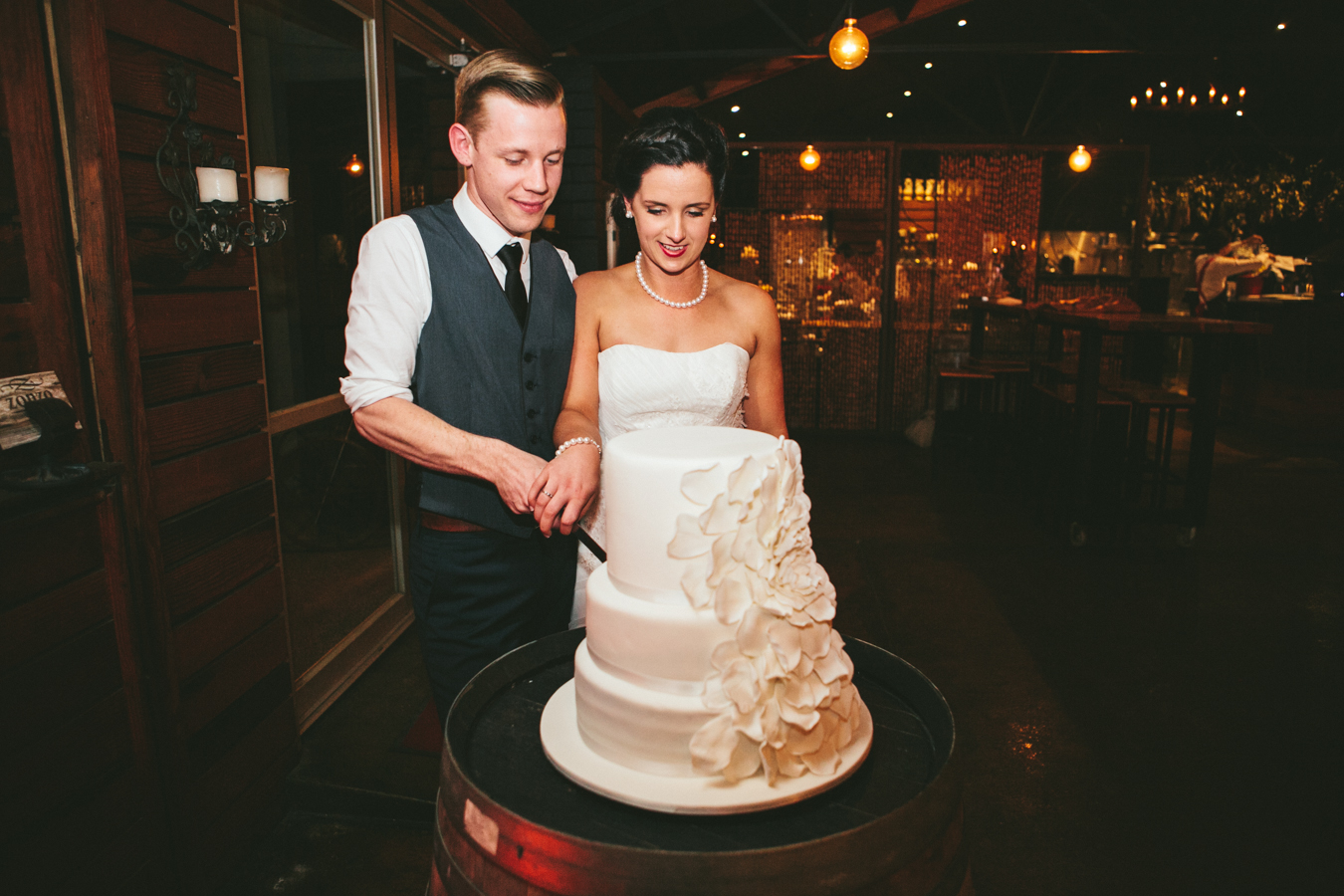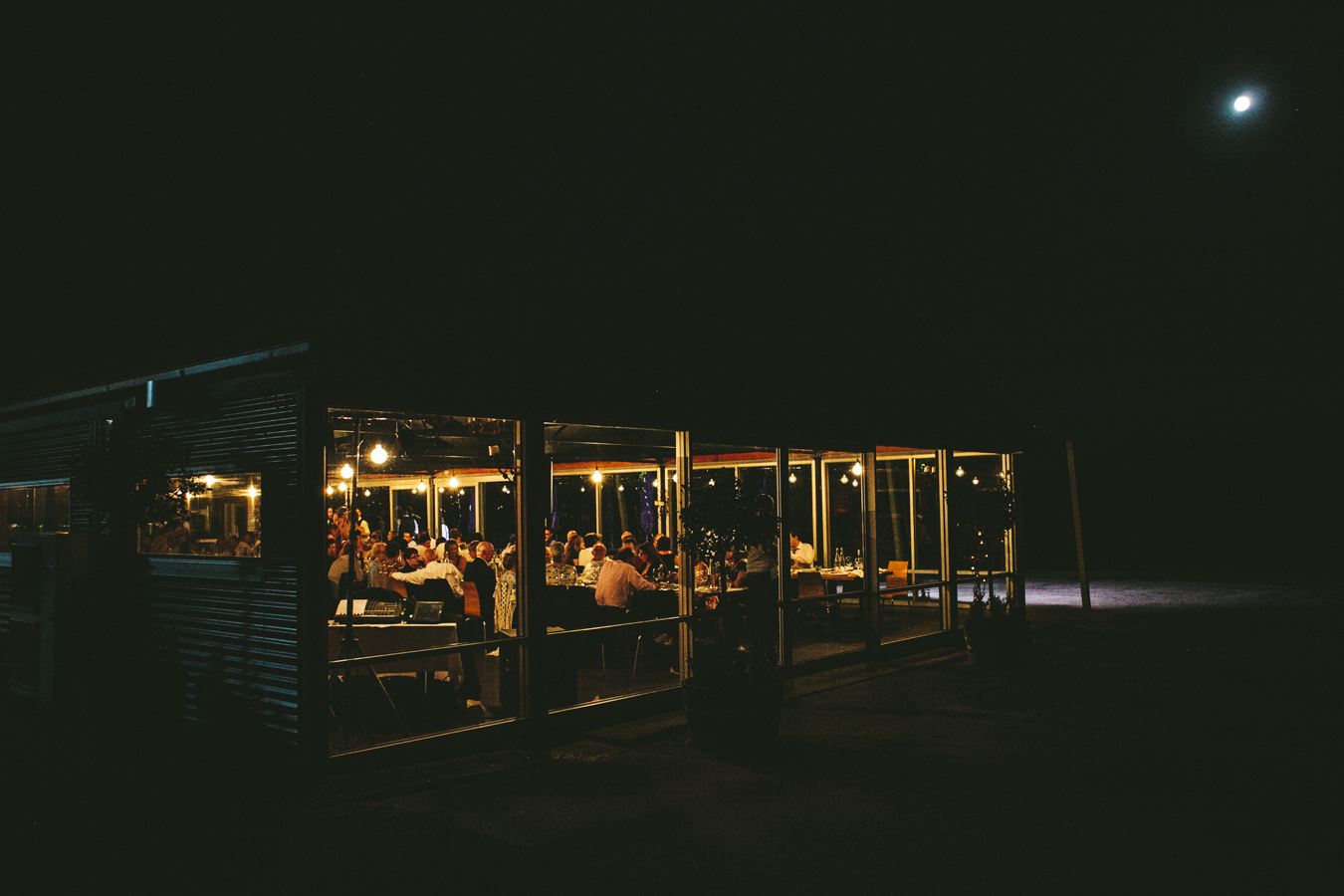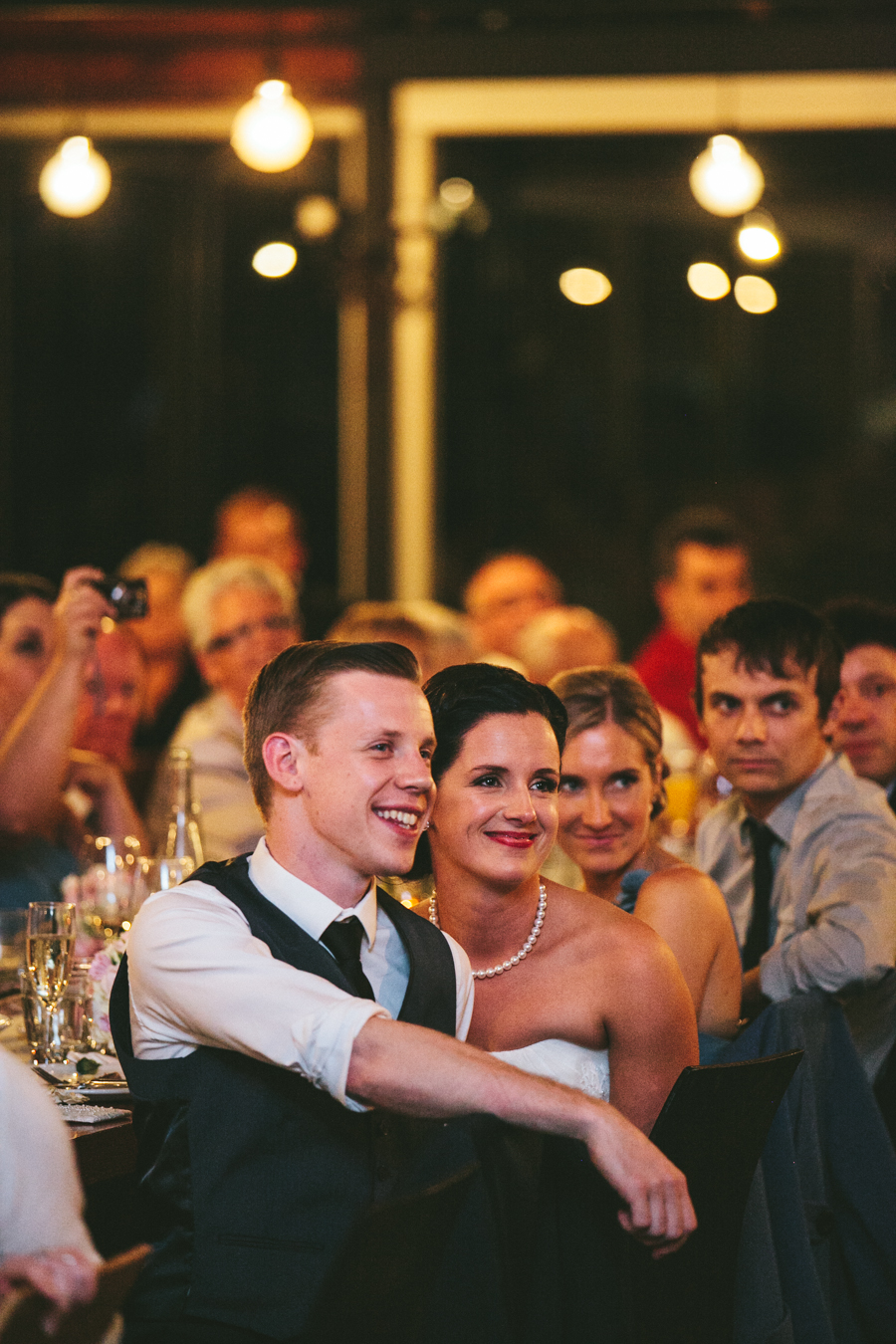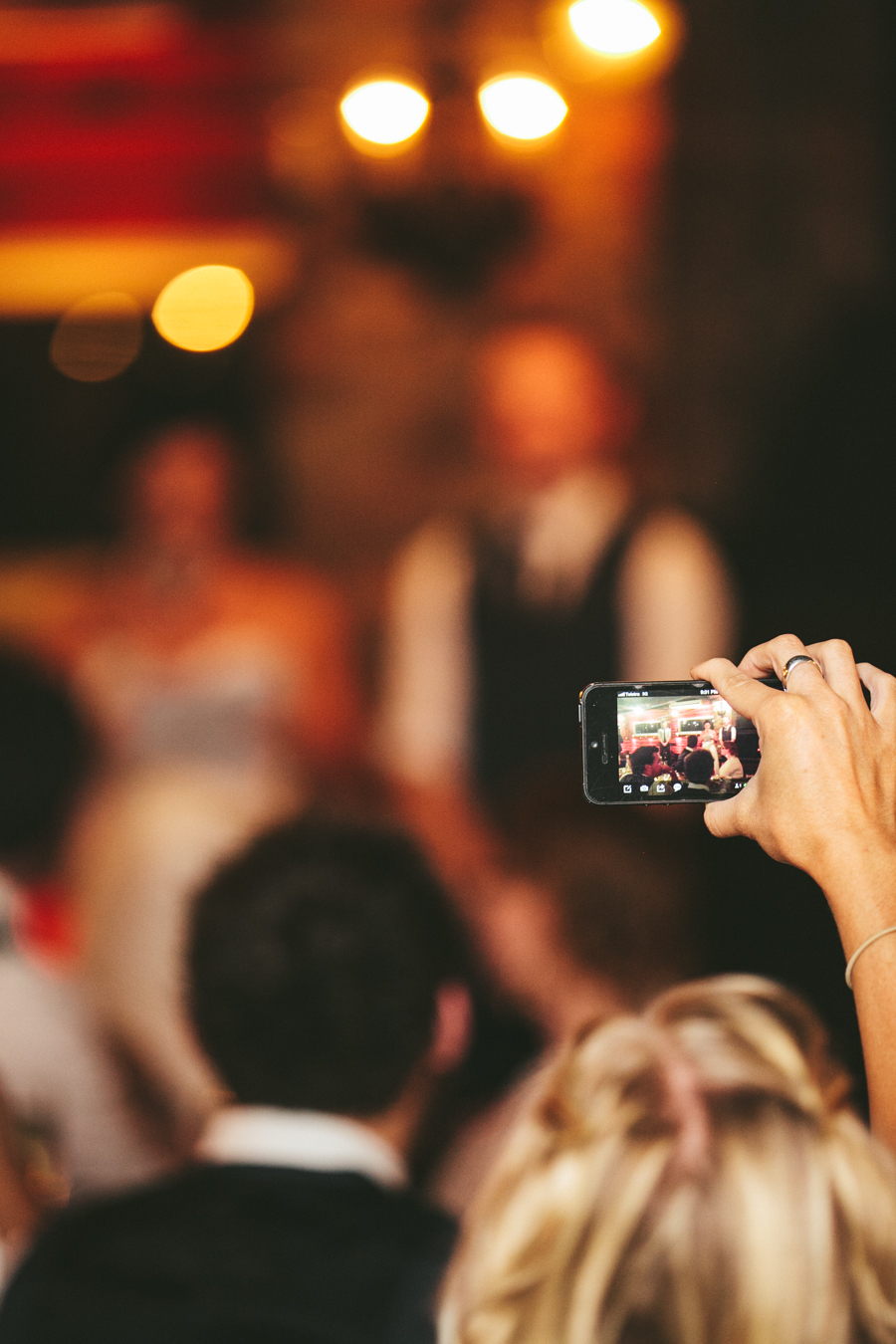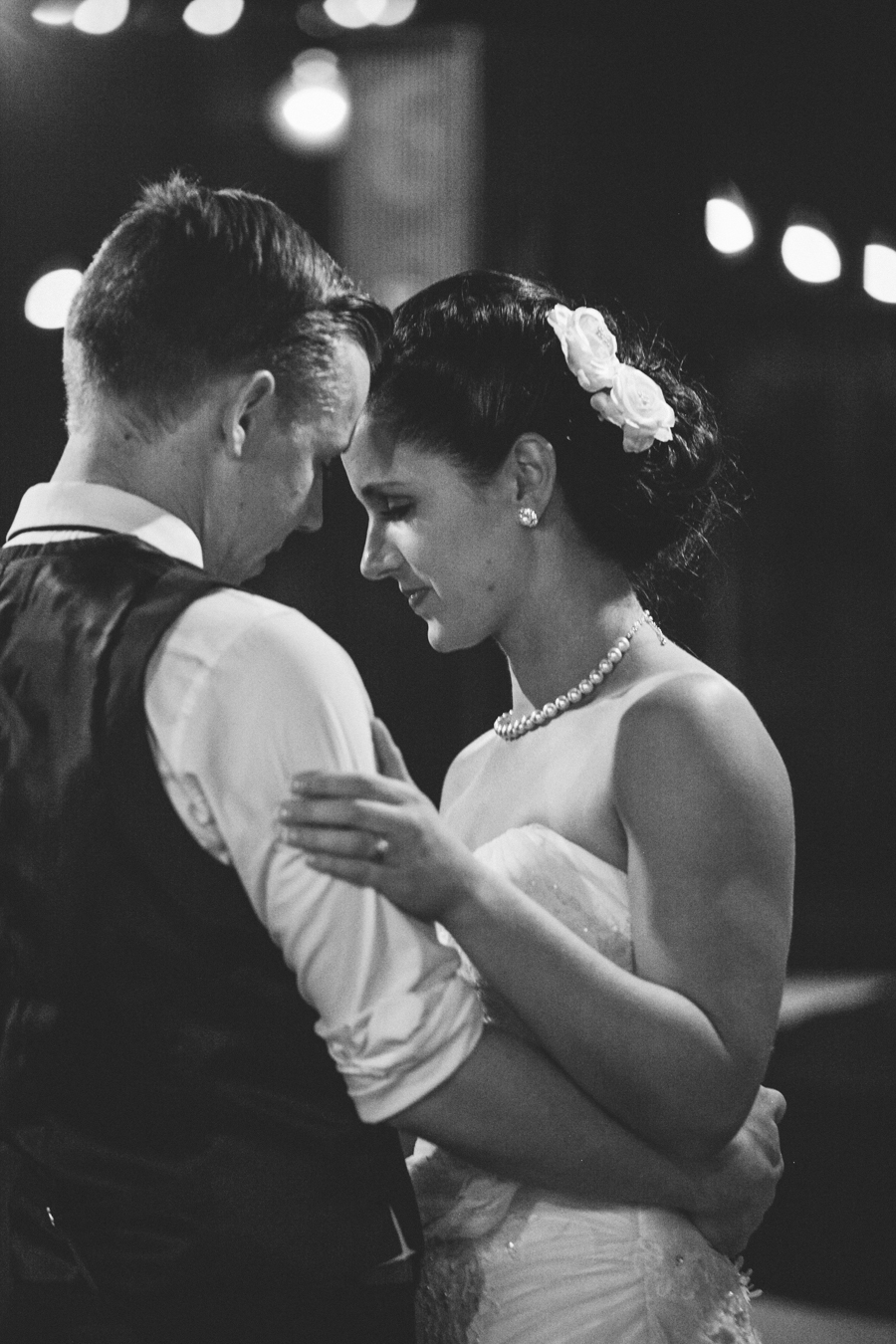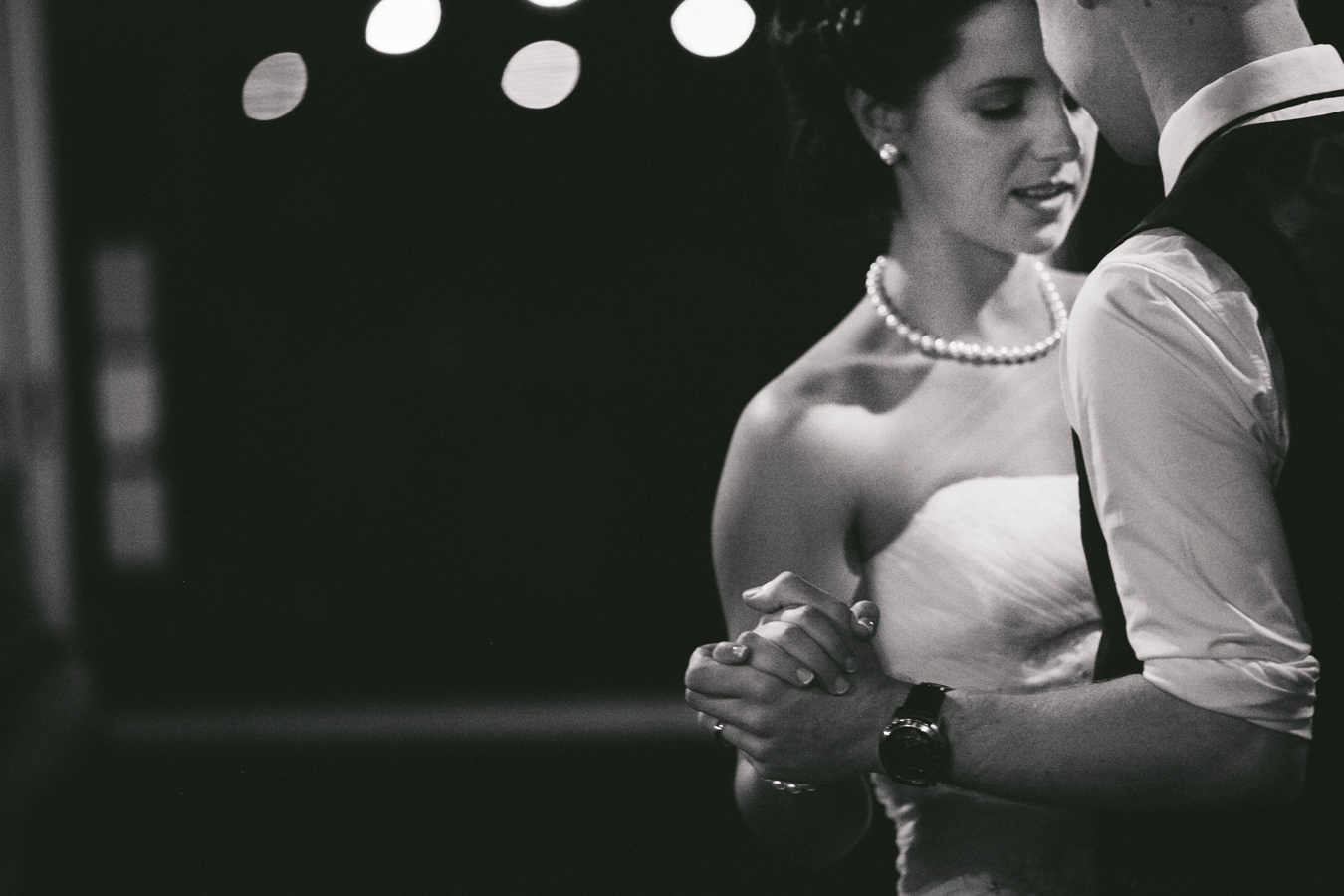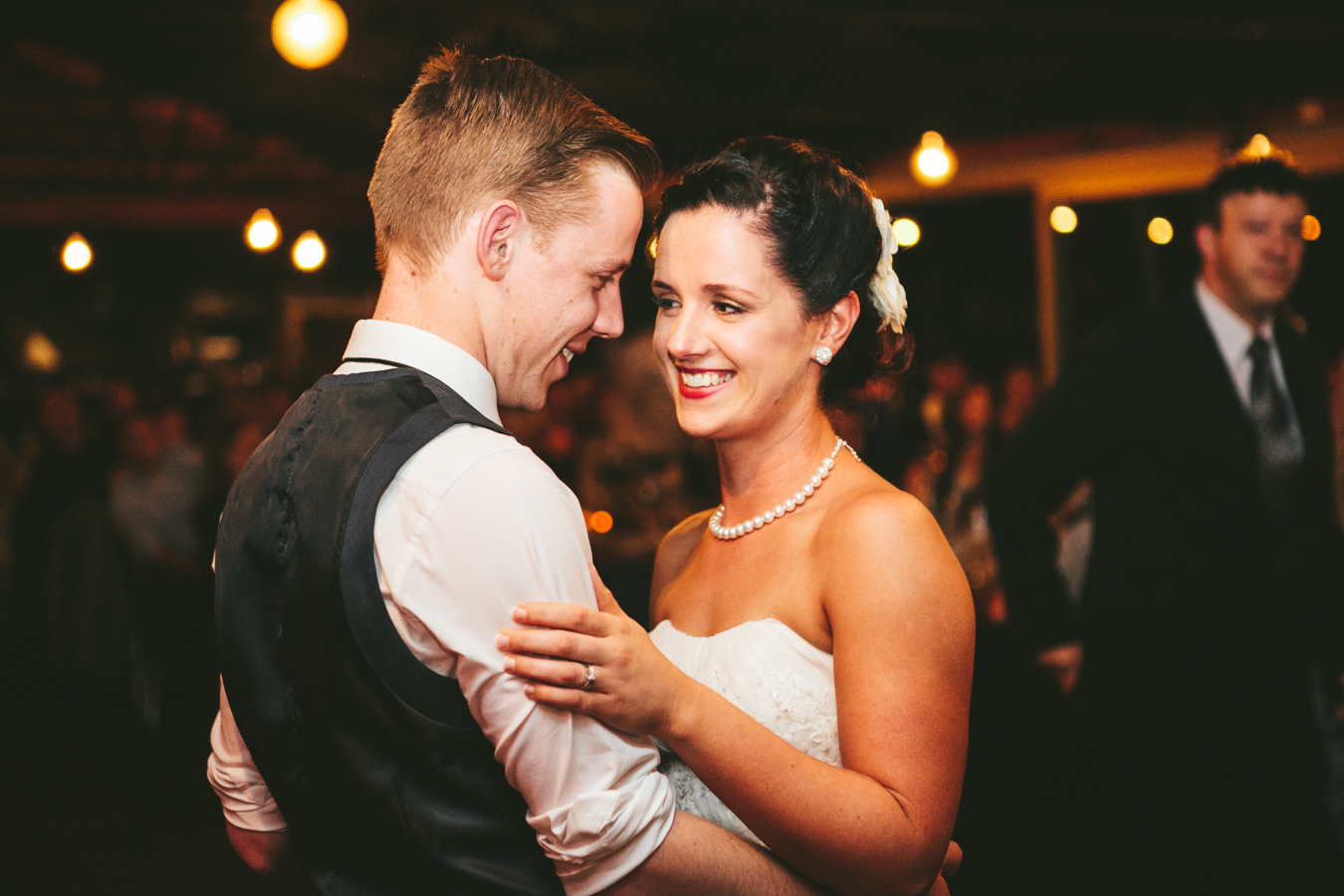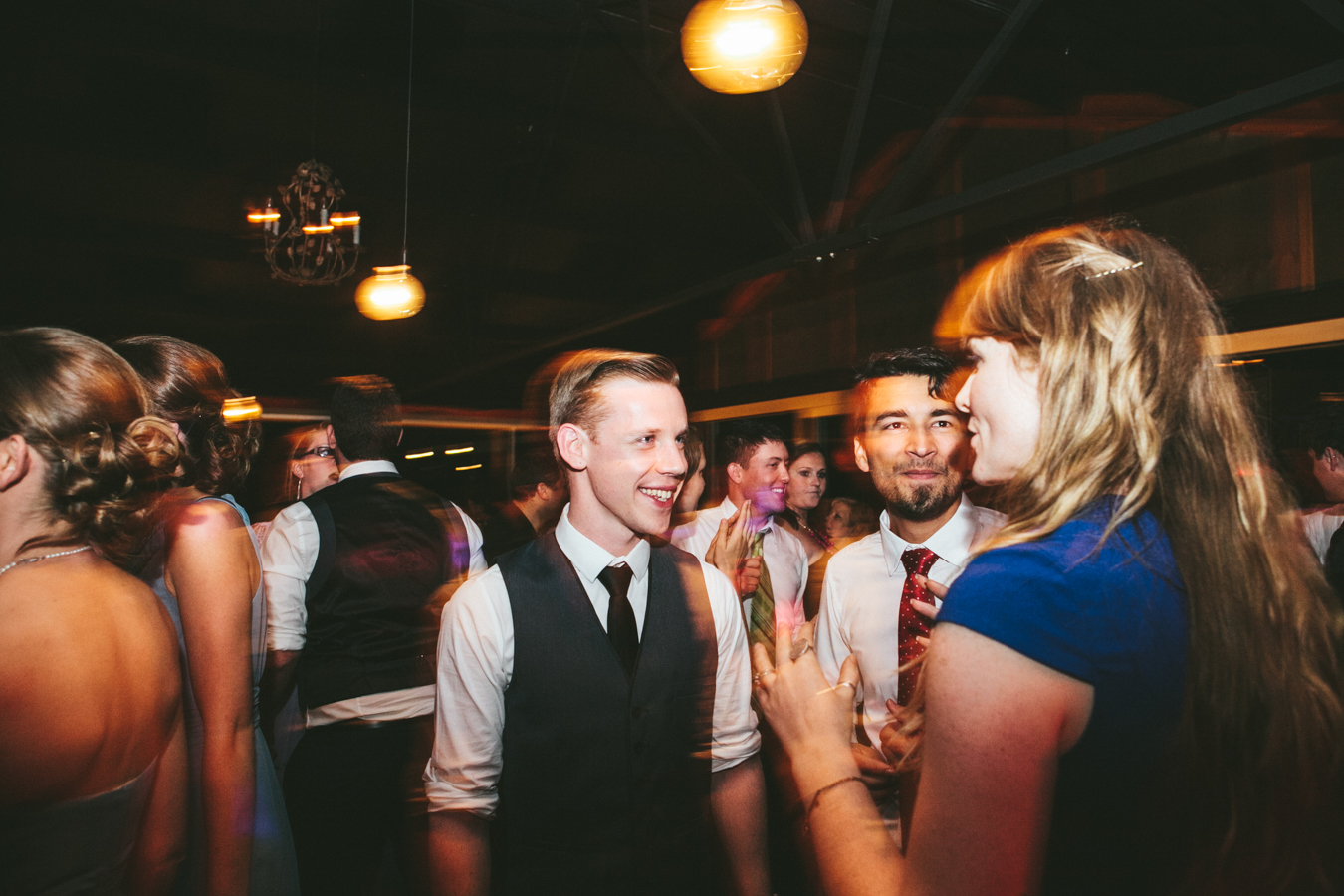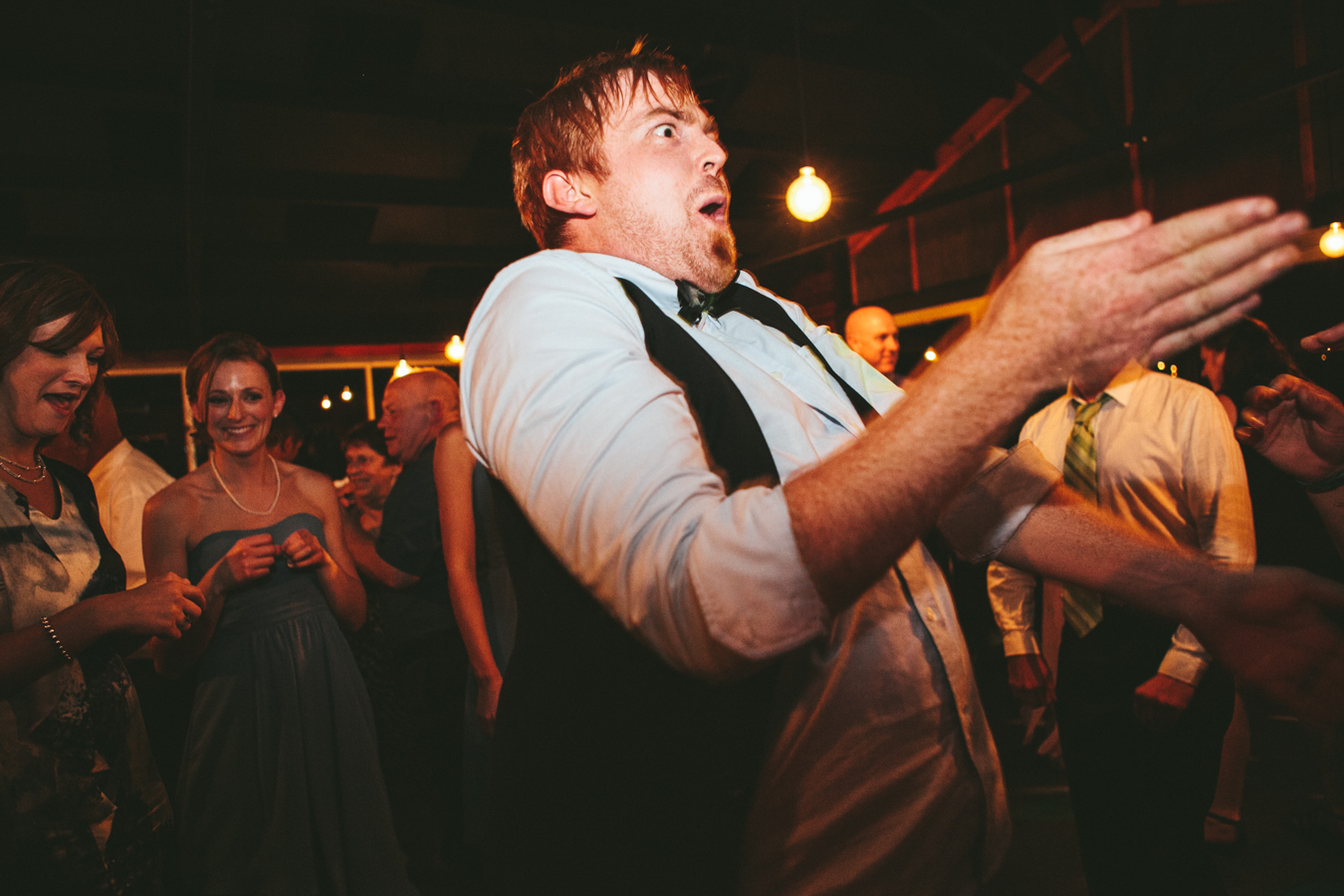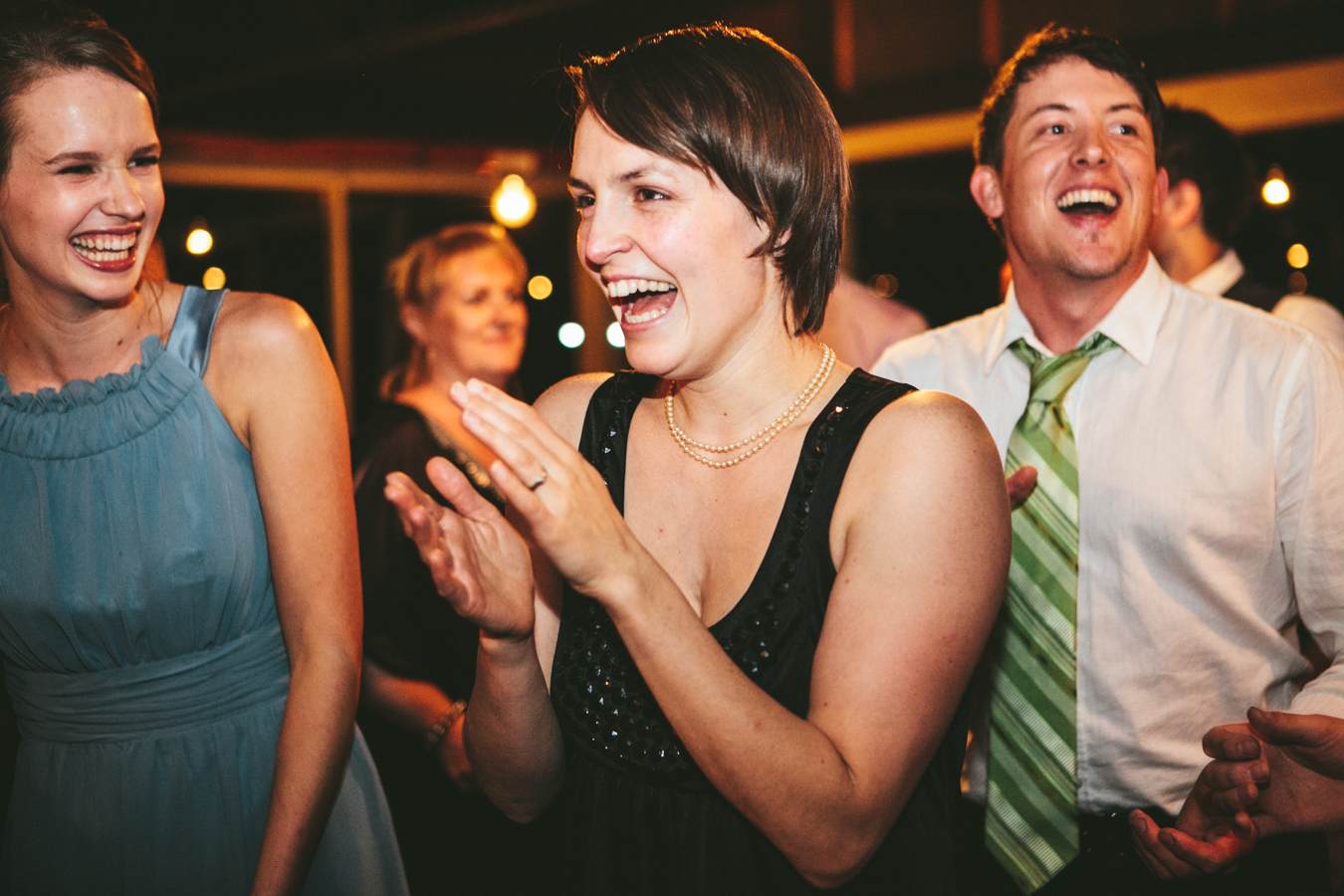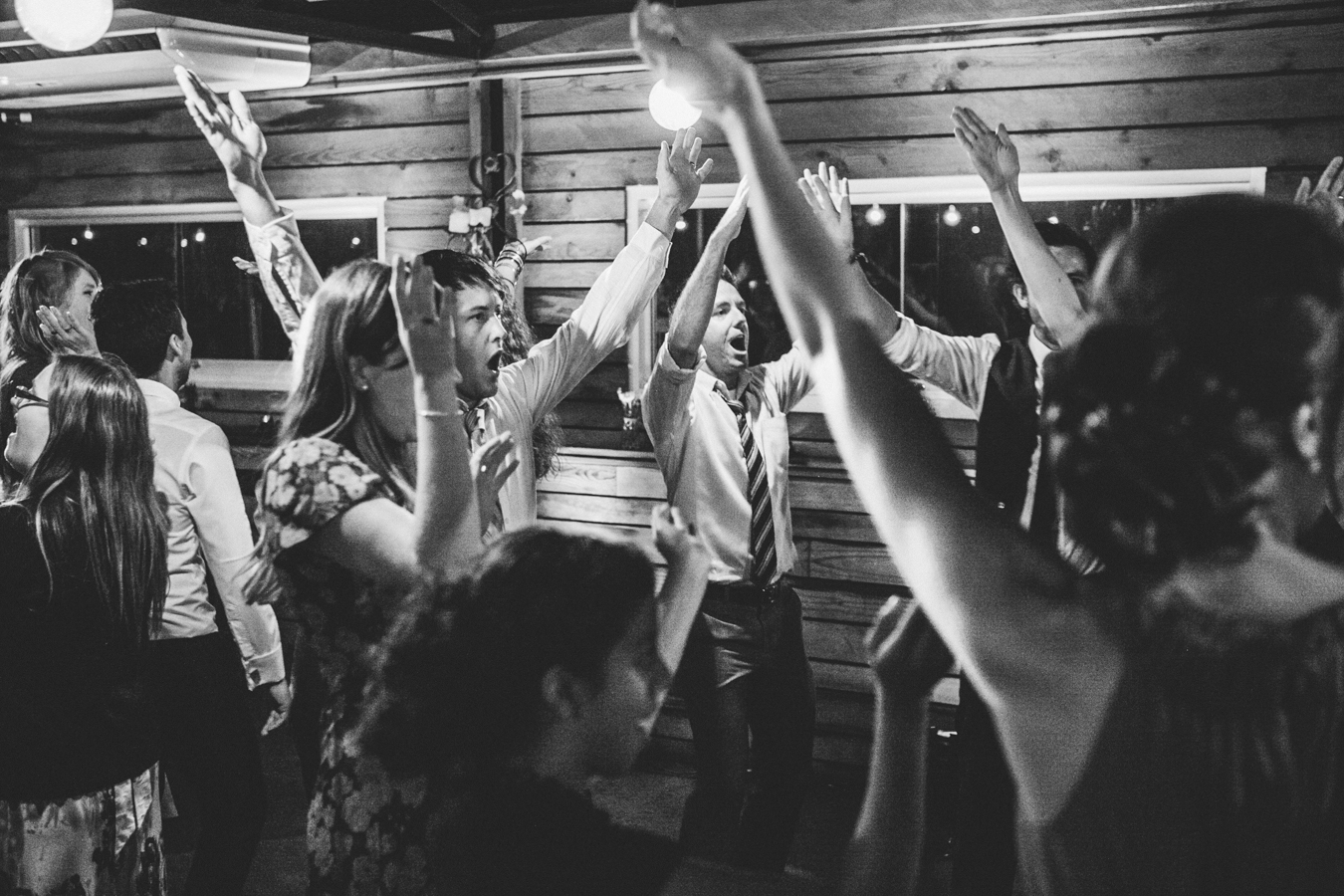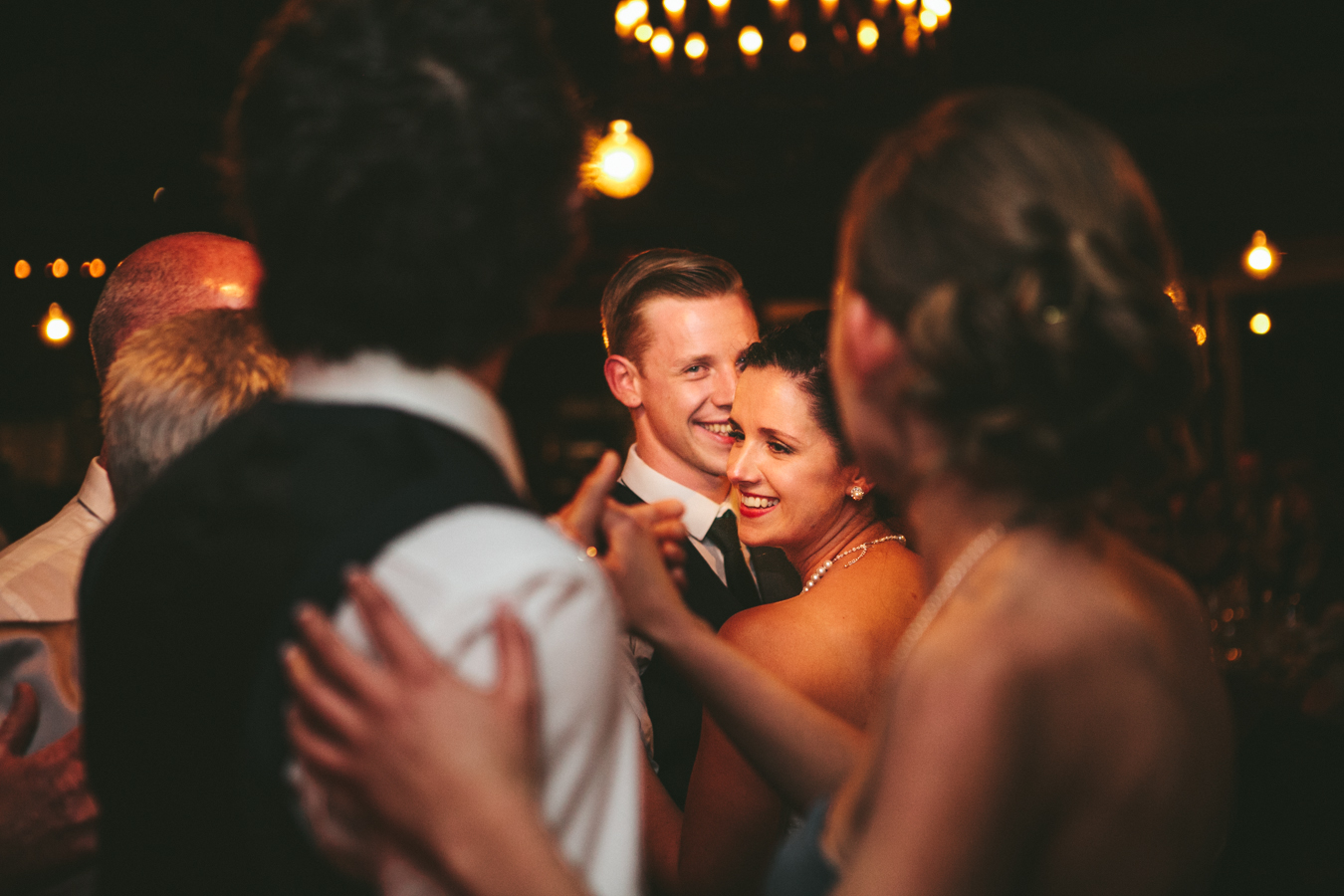 Credits:
Photographers – Caroline + Jayden of Woodnote Photography
Makeup – Rachael of Face2Face
Kerri's Dress – Dominique from Bridal Revival East Ringwood
Kerri's shoes – Florsheim
Kerri's Jewellery – Swarovski pearls – earrings designed by Kerri + made by a friend
Dave + Groomsmen's  Suits – Bossini
Bridesmaid's gowns – from Bridal Revival East Ringwood
Flowers – Scentsational Flowers
Stationery + Paper goods – Etsy
Ceremony Venue – Train Trak Winery Yarra Glen
Reception Venue – Zonzo @ Train Trak Winery Yarra Glen
Celebrant/Officiant – Rohan Dredge
Cake – Made by Nicole Rapone
Wedding rings – Holdsworth Jewelers
Transport – Kombi!