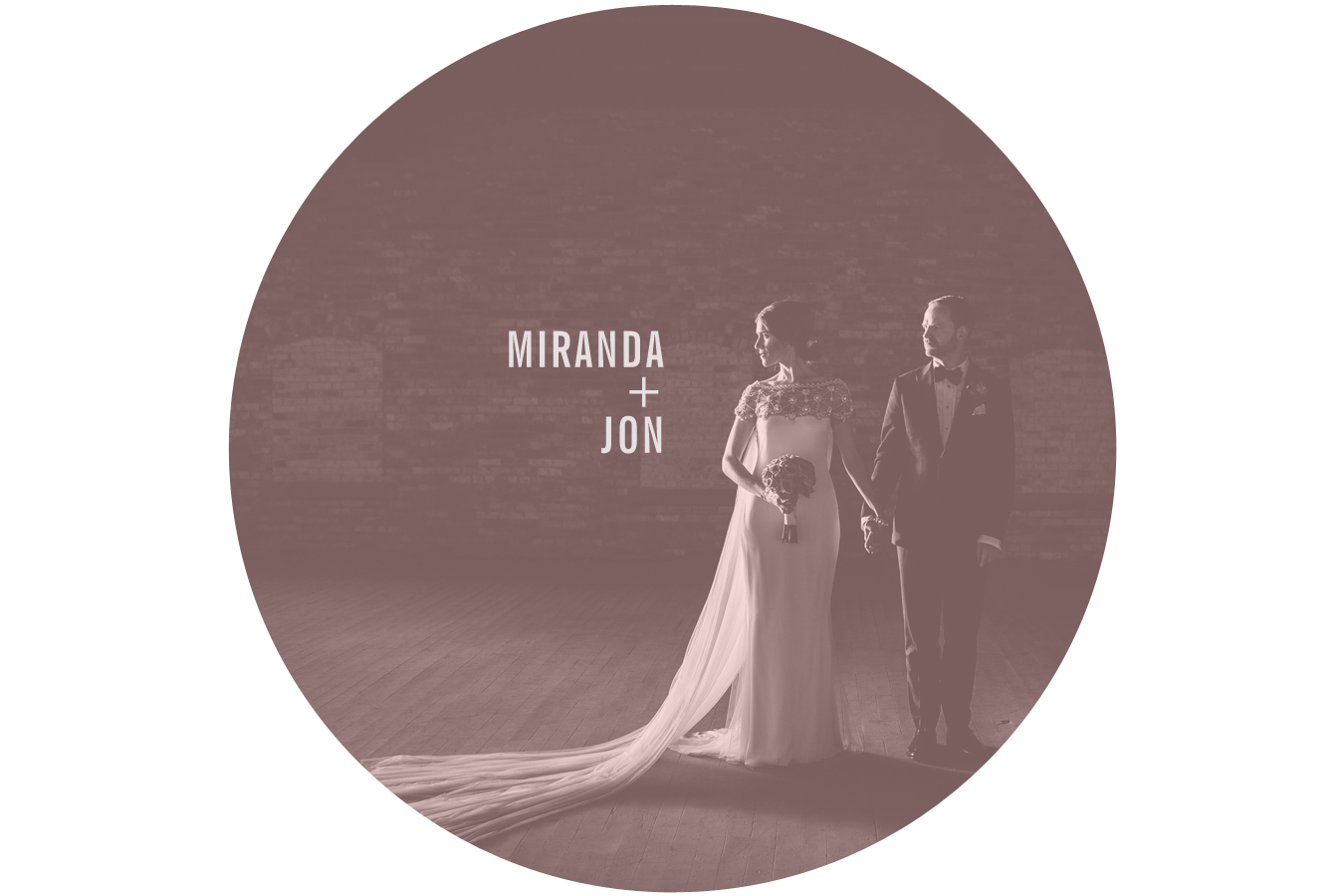 An NYC duo with a fierce love for each other [remember their engagement session in Central Park?], an historic Milwaukee warehouse, a Marchesa dress, a gospel choir, a 4-foot croquembouche, the color green, food stations with menus referencing favorite NYC spots, candlelit vows, dancing 'til 2am, + both a husband + a wife with new [combined!] surnames [so cool!] … these are a few of the memories we have of Miranda + Jon's indescribable day last November.  Not to mention the fact that we ended the day with these two as friends, and a note from Jon that made us teary, (It said; "You guys will be our photographers for any life events that we have.  There's no chance that there is a team that is better.")  This is a a couple + a celebration of love for the books!
Miranda told us 'the meeting story' [+ it is such a good one!]: Jon and I met on August 9, 2006 at a well-known Milwaukee pub. It was on a random Wednesday night and we were both there separately with friends. All of a sudden, someone bumped into me and I turned around quickly to just say a meaningless "sorry" and the red head that bumped into me said "Ow! That really hurt." I smiled and laughed at his sarcasm and we started talking from that moment. We realized how much our lives were aligned starting with the fact that Jon was equally as obsessed with the idea of leaving the Midwest and starting his life in New York City as I was.  That evening, I knew I found the man I was going to marry. I told my mom the next morning, "I'll never kiss another man again," only we hadn't even set our first date, yet let alone had a kiss. It was perfect and to this day I have a ring  (that I now wear stacked with my wedding band) that has a number nine on it to always keep that day (well, really night) in my mind. The night I met Jon was, hands down, the best night of my life.
If you had to sum up your wedding in a sentence, how would you describe it?:  The day we got to throw a huge party to celebrate our love for each other (and the food was amazing). 😉
Any advice for future brides/grooms currently planning their wedding?  Hire help. I know, it's easy to say and it simply just isn't in the budget for most people but Megan really was the glue that not only held our wedding together but what keep my sanity in check. Jon and I are really busy and having Megan just an email away was, more than anything, so comforting. She kept us organized and met with our vendors when we couldn't be there. She was always on our side and sometimes, as a bride and groom planning a big event, you need as many people on your side as you possibly can.
PS : We're super excited to say that this wedding is featured on the front page of Style Me Pretty today, so be sure to check out the feature right here!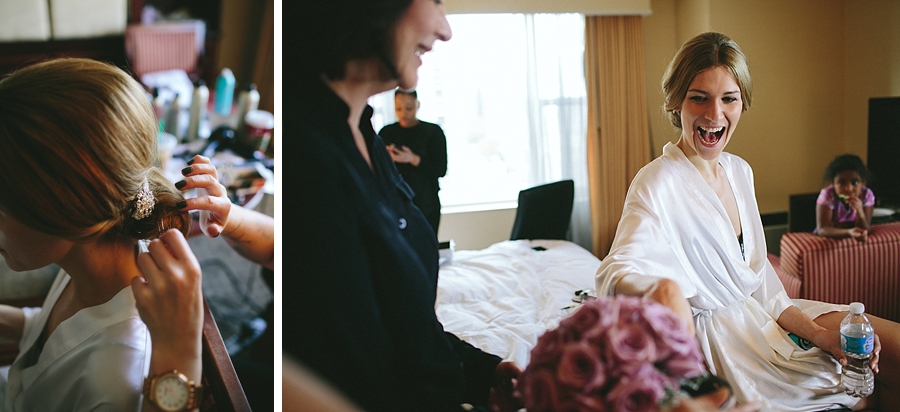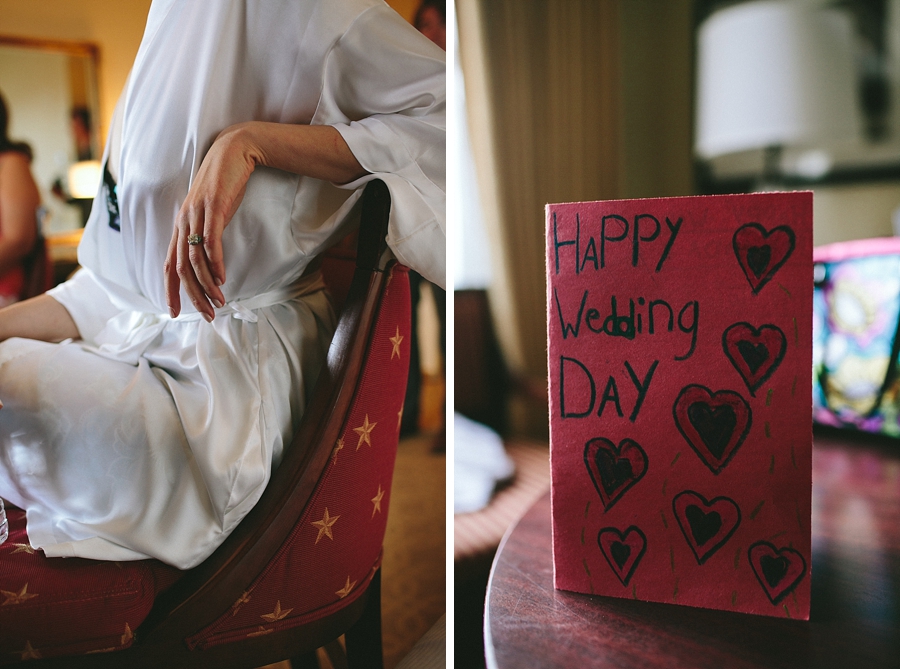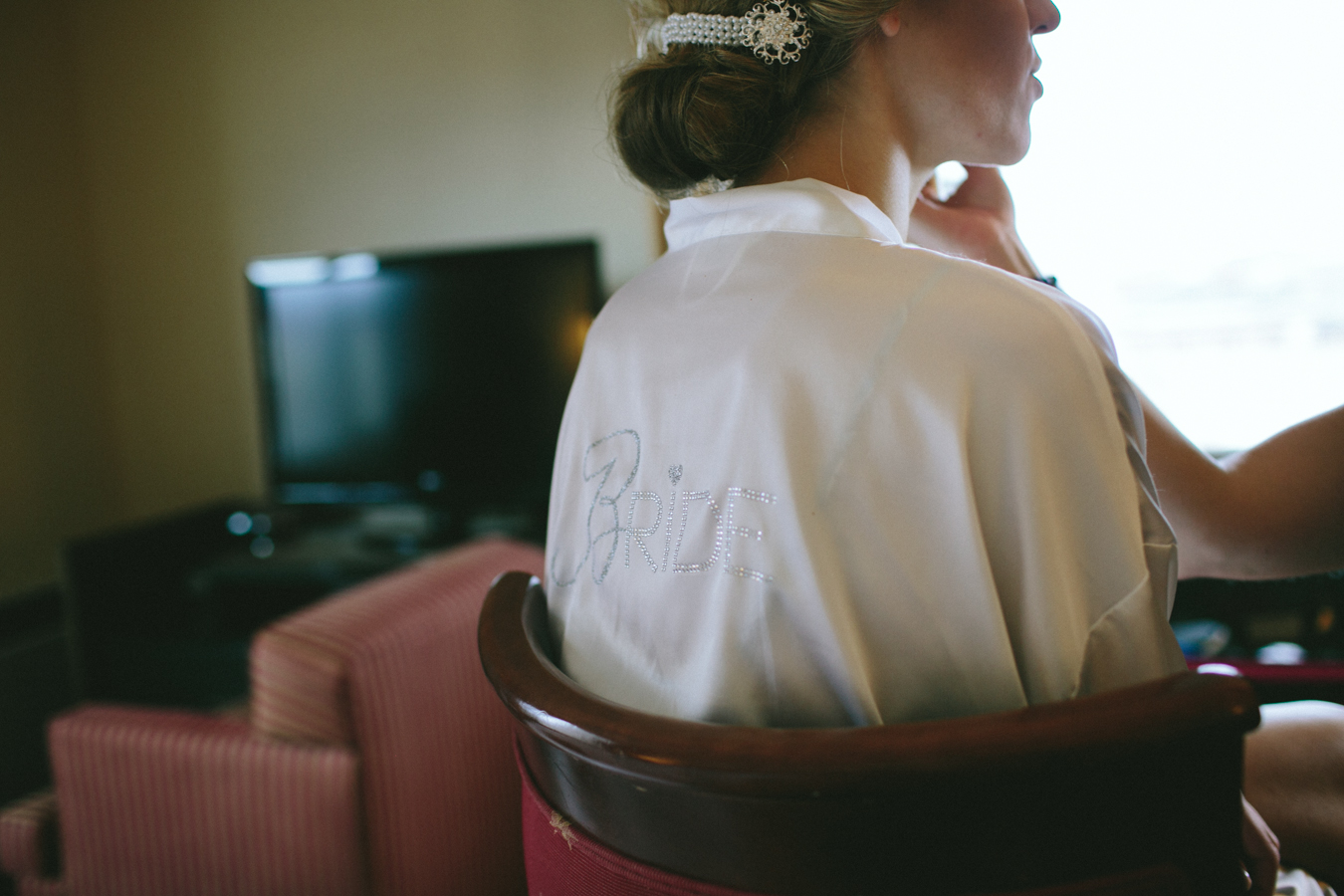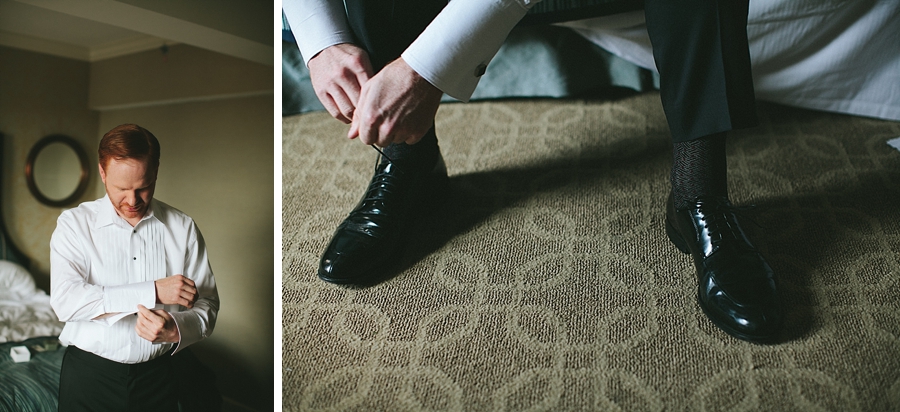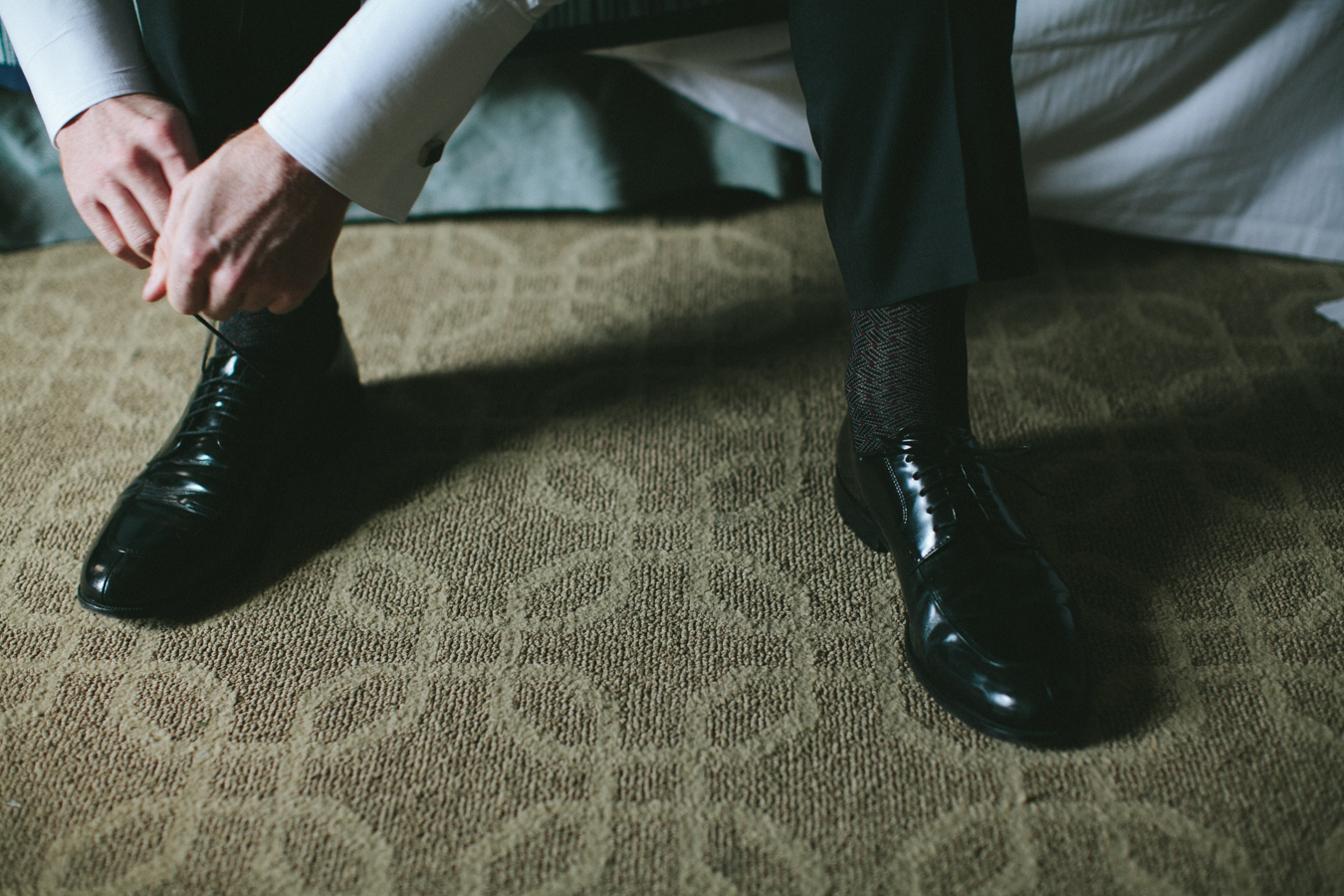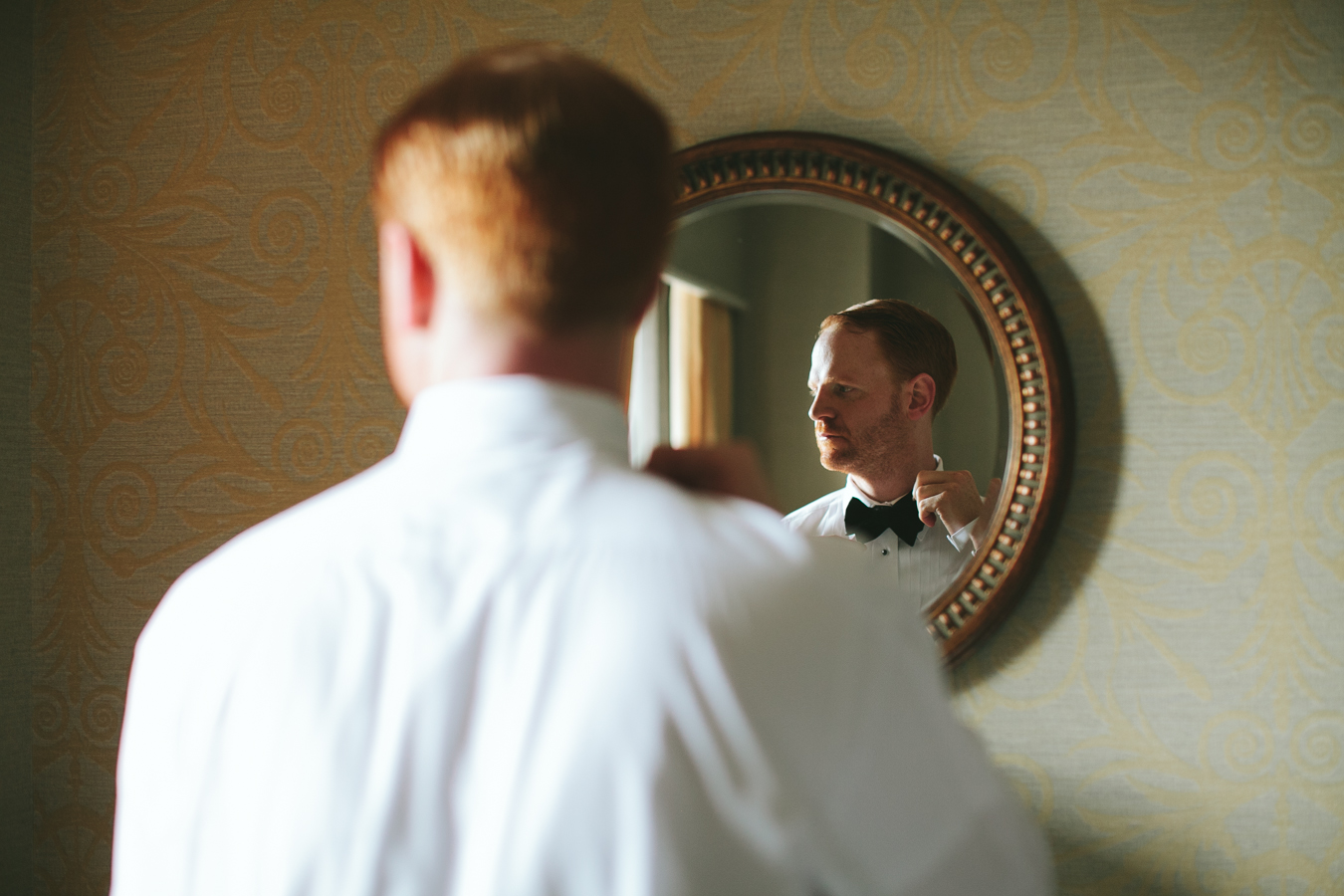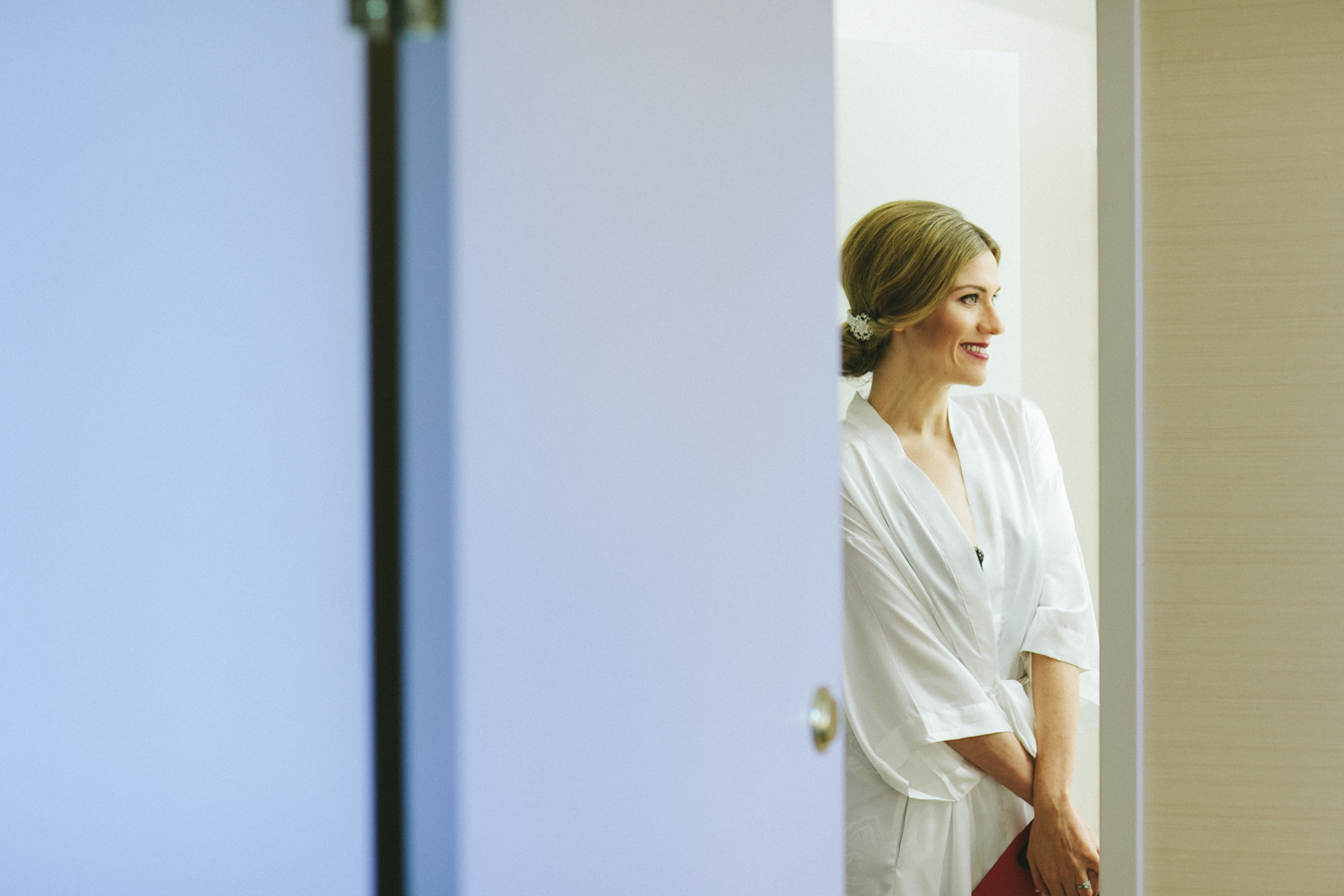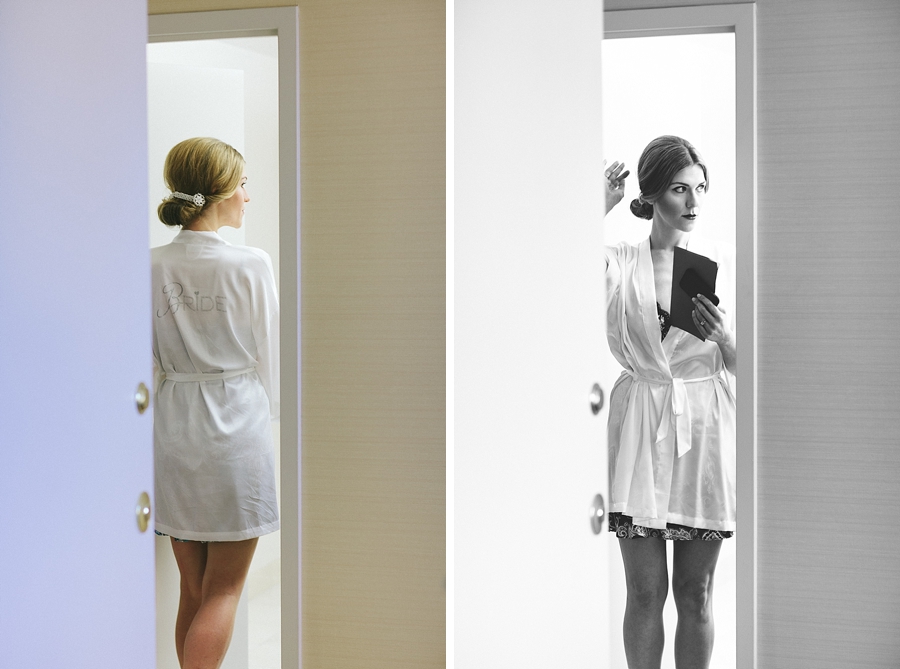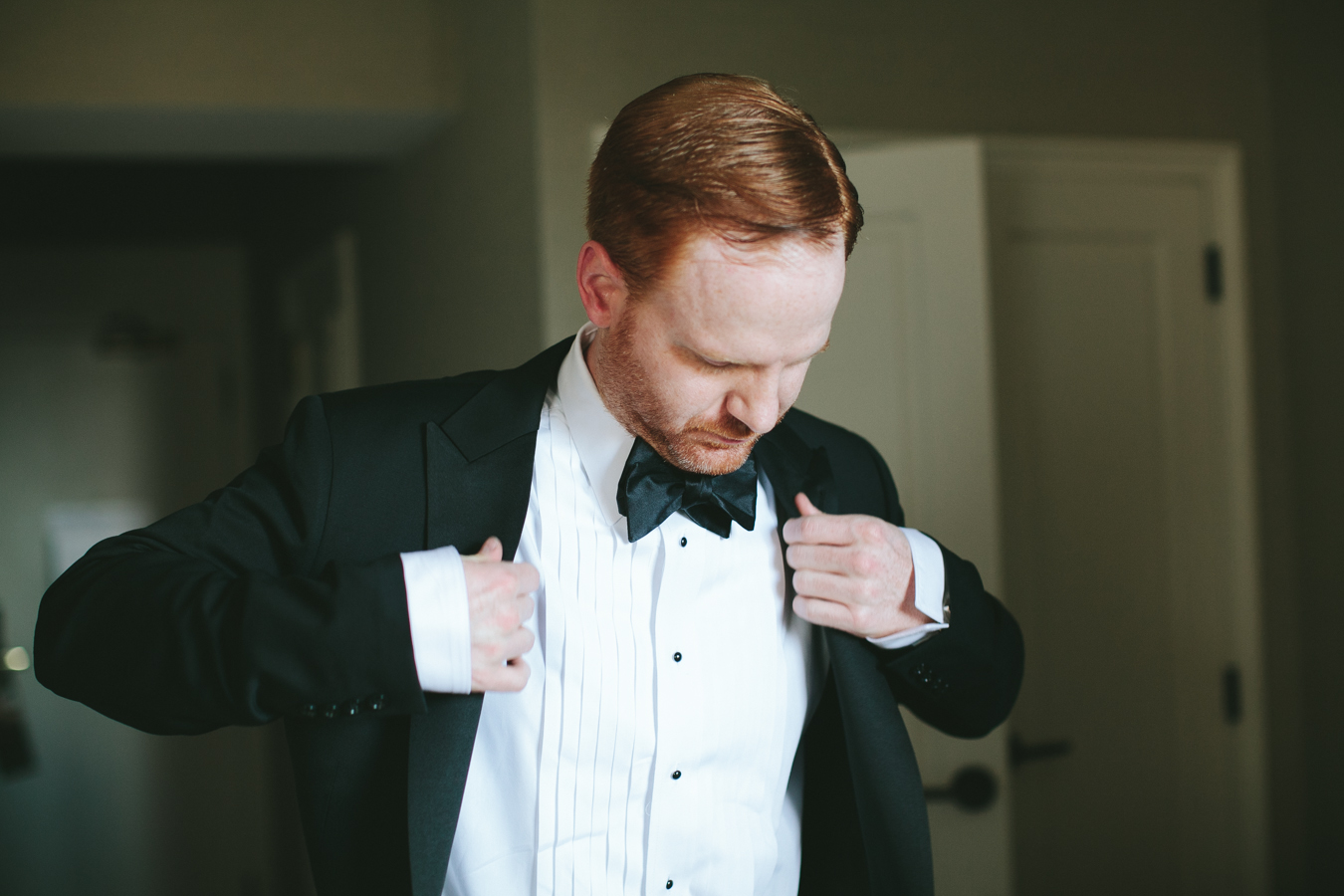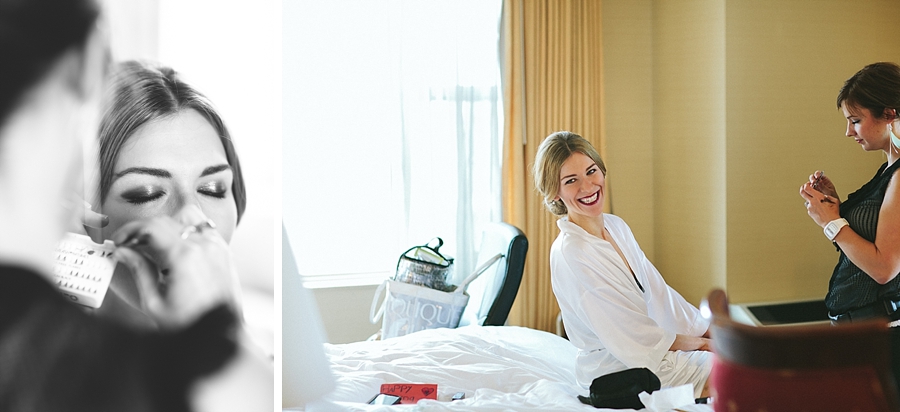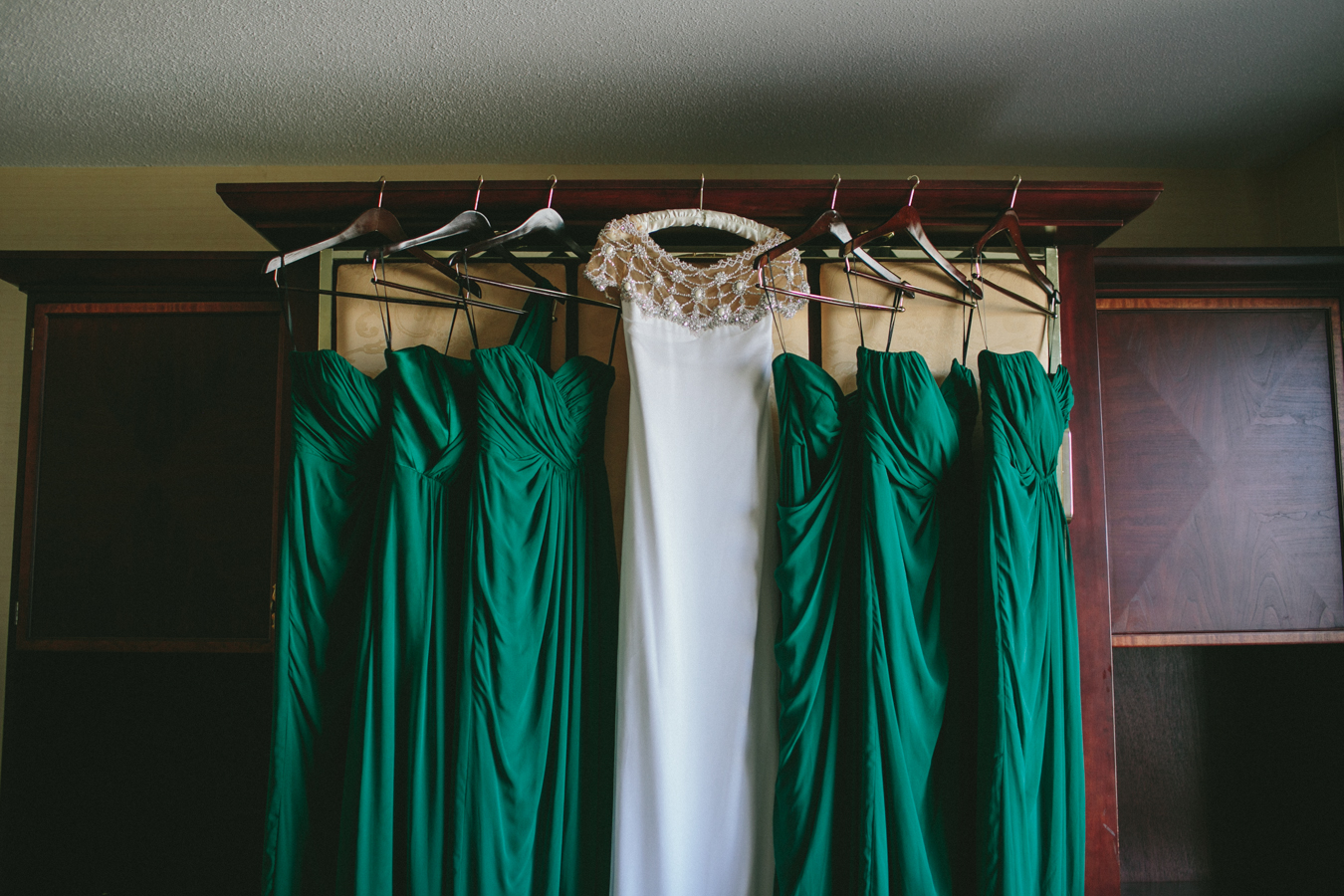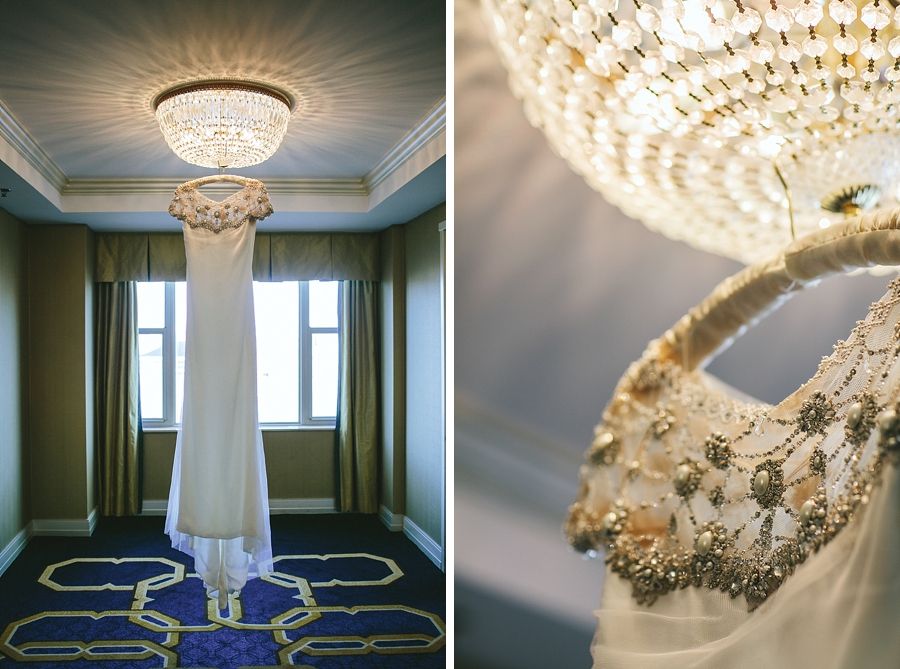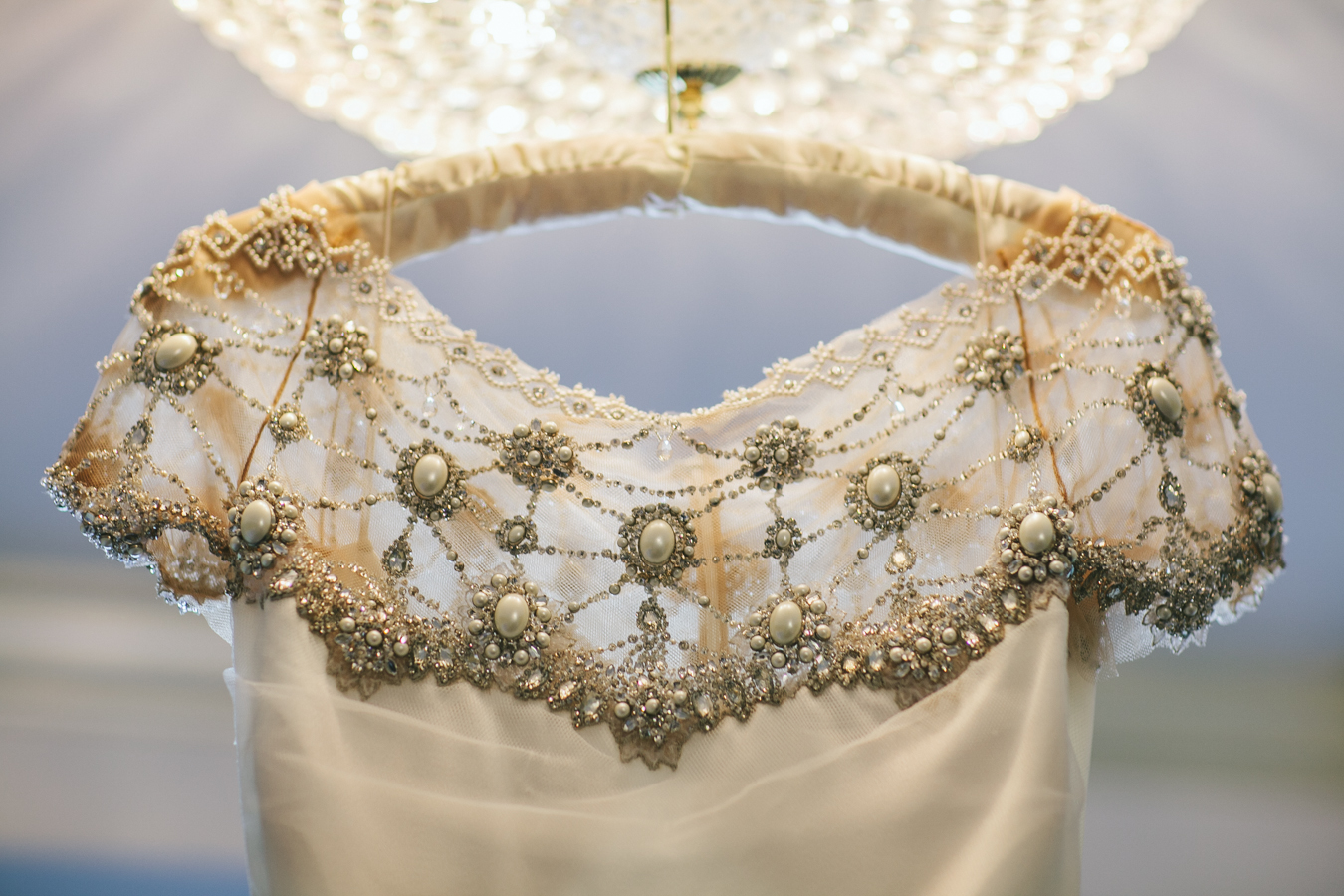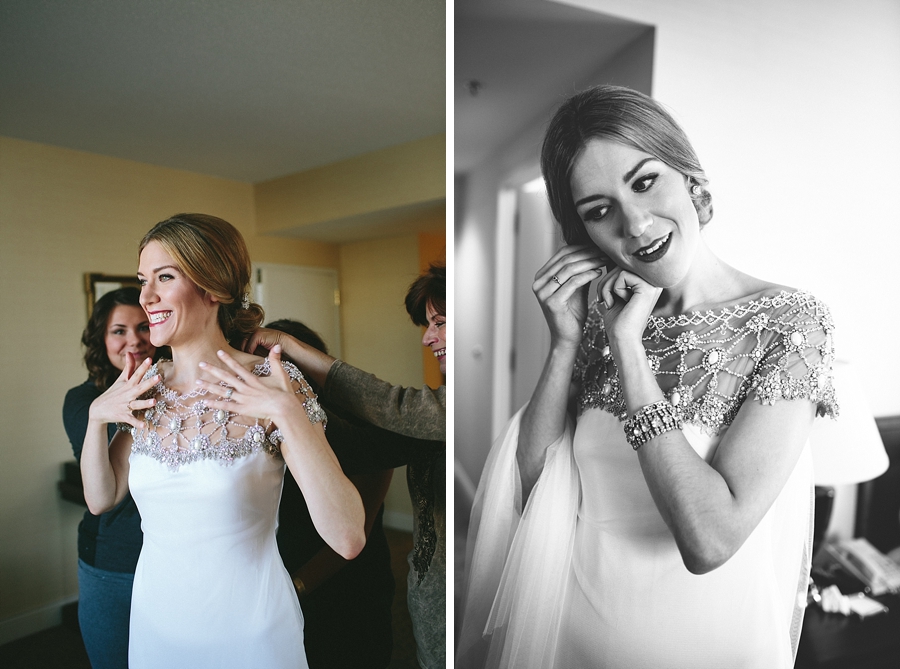 Jon's favorite memory from the day:  "I have to admit, I was opposed to having a first look. I had never heard of people doing that before and it sounded strange to see Miranda before she walked down the aisle. Now, I get it and I loved it. Seeing her in that amazing dress for the first time was incredibly moving. I was completely blown away with how beautiful she looked. The tears flowed out of my eyes instantly."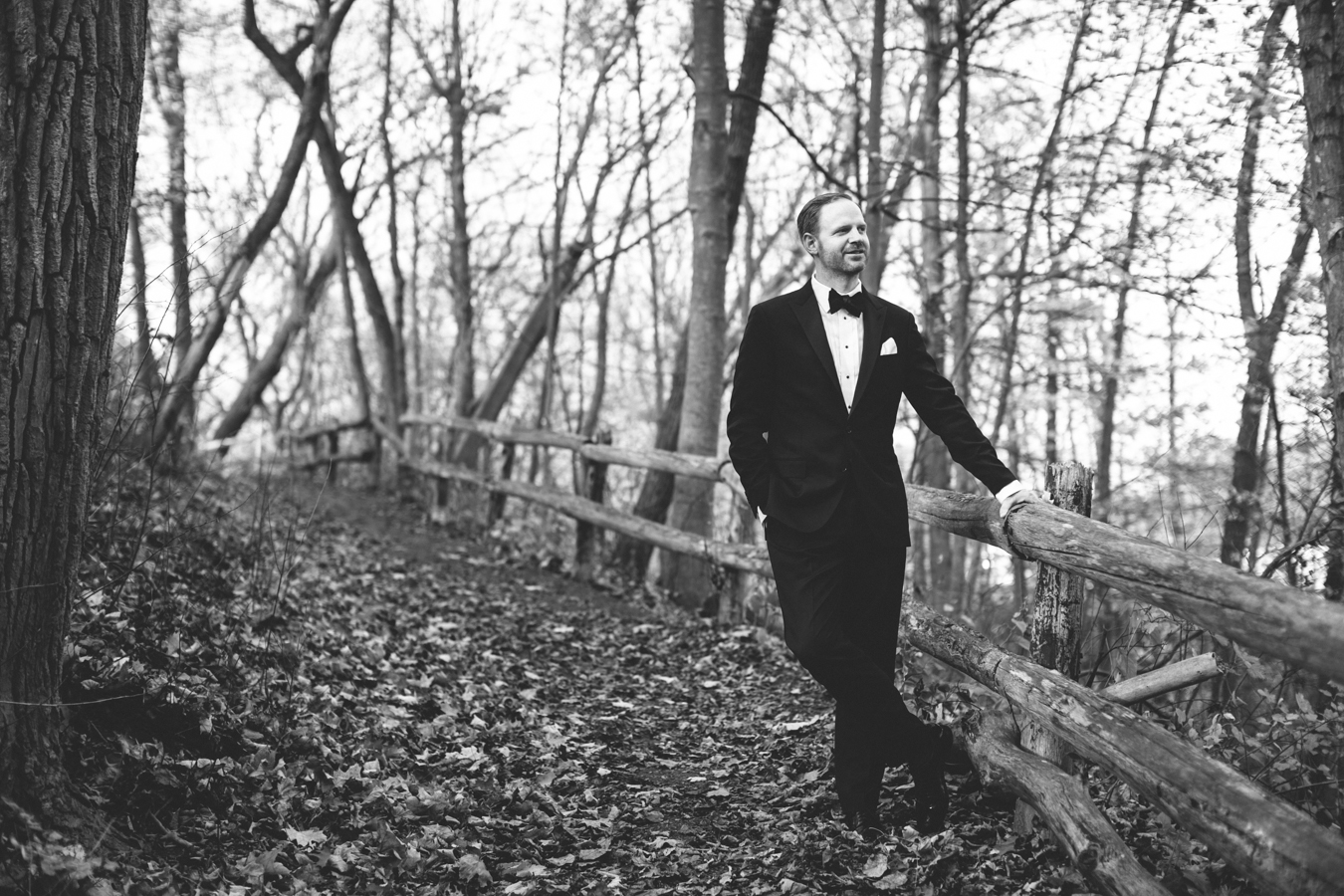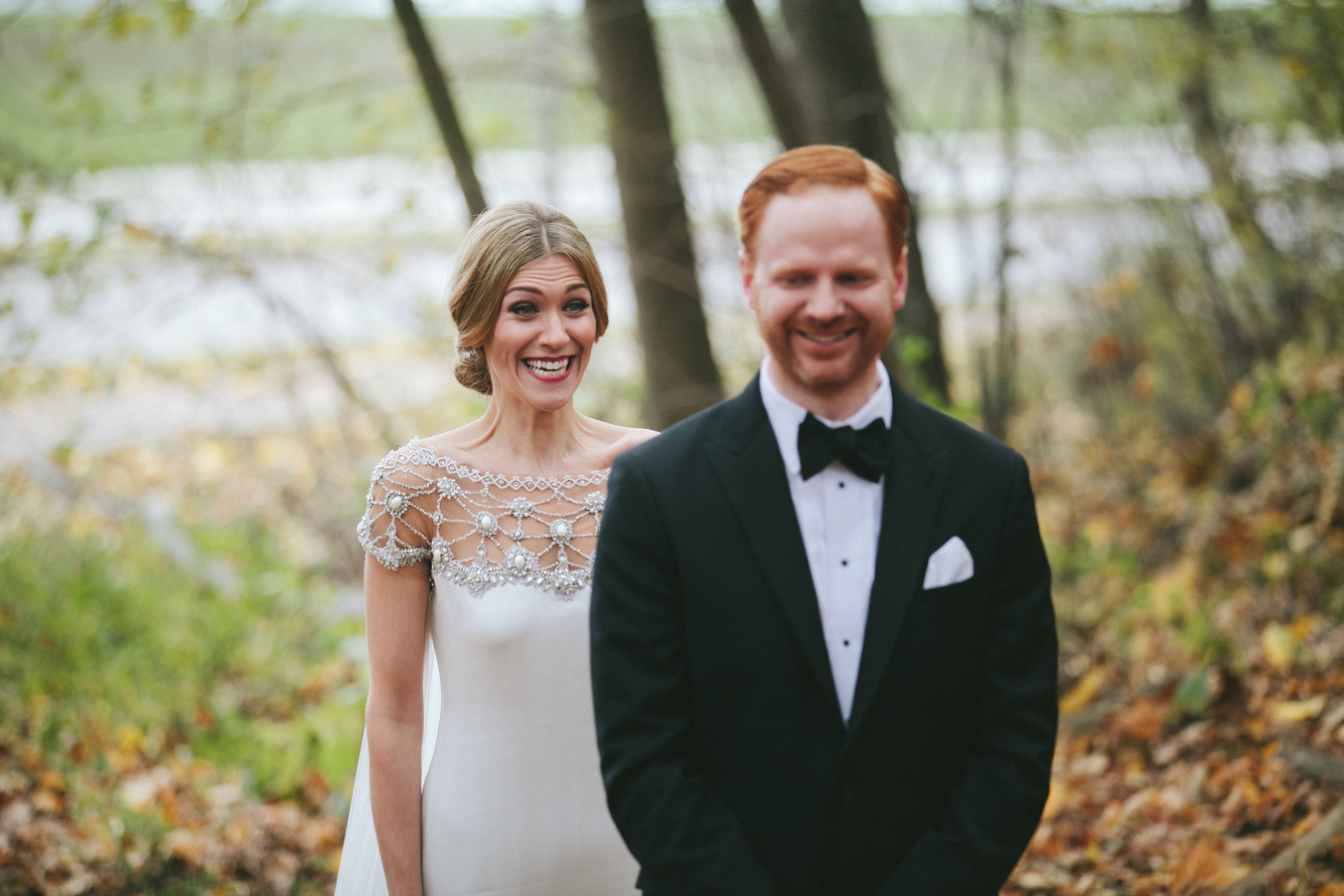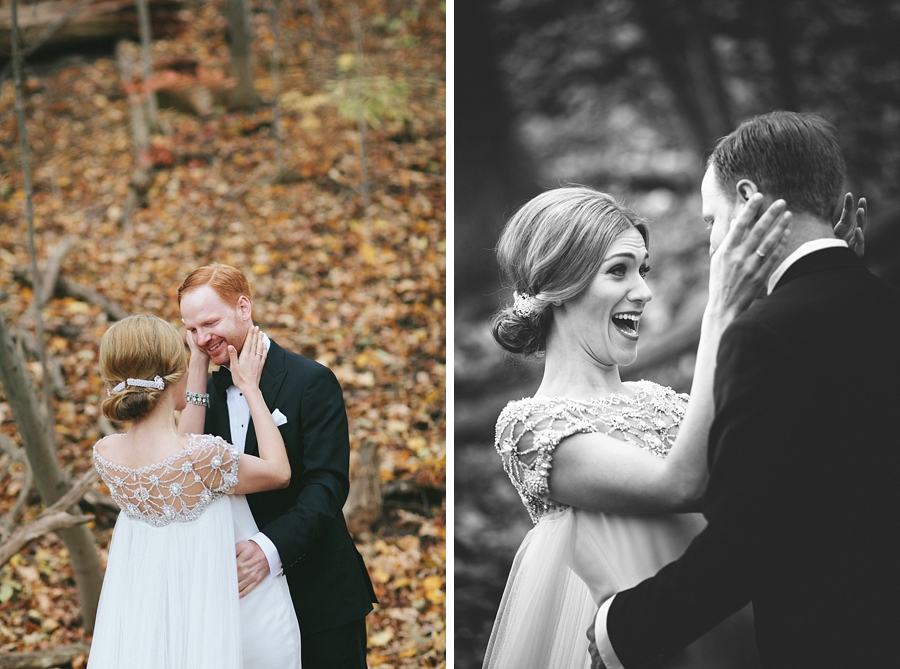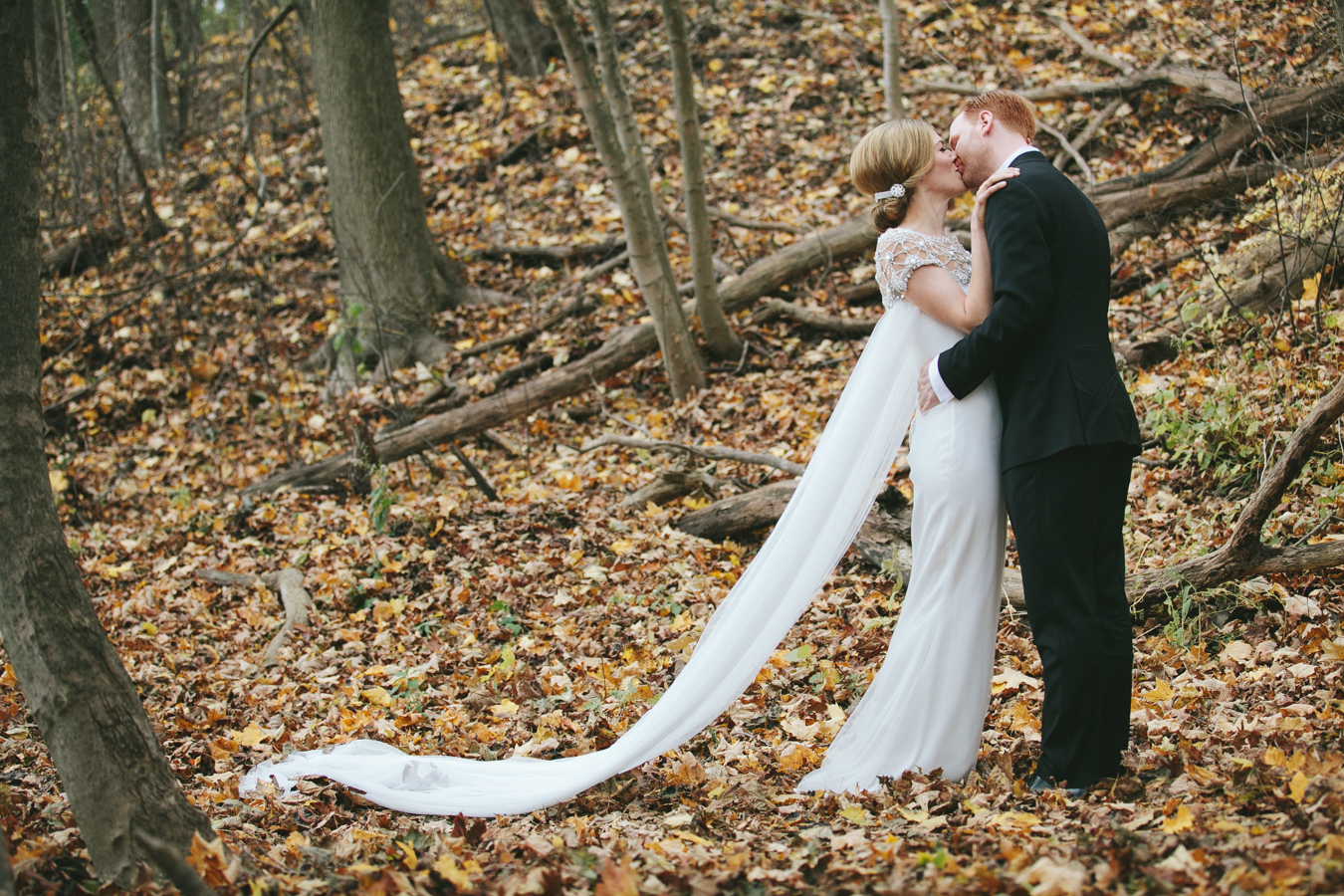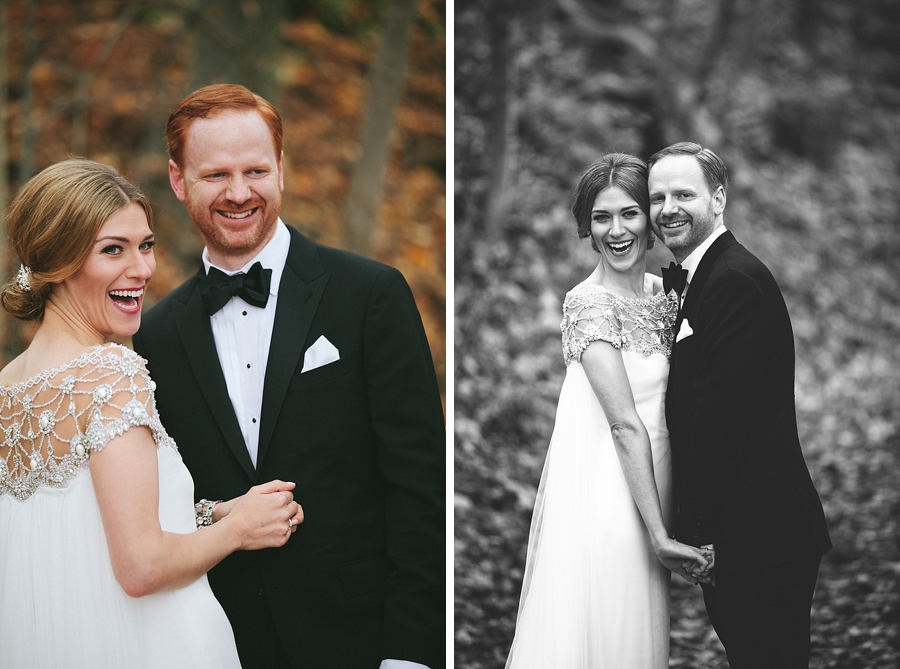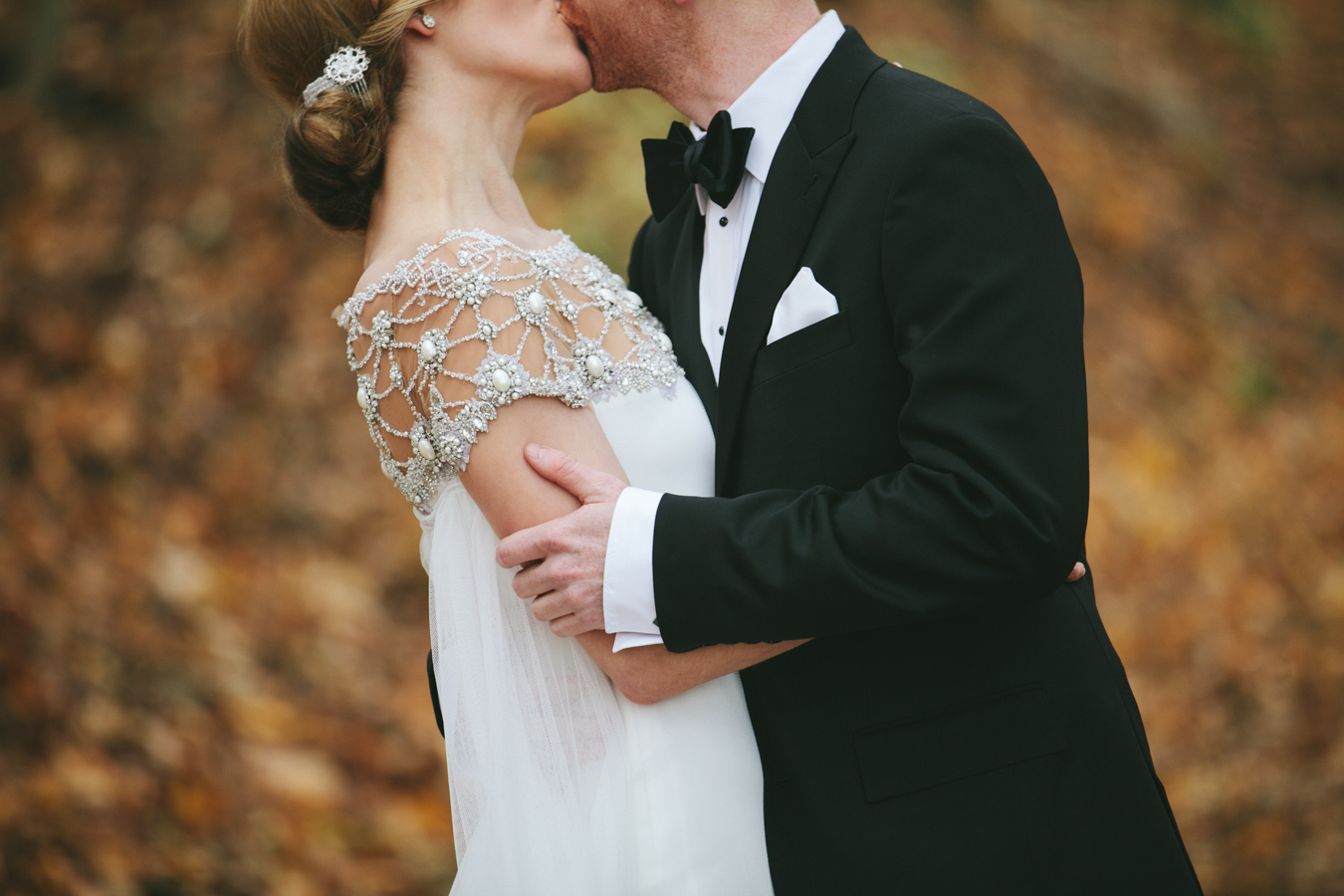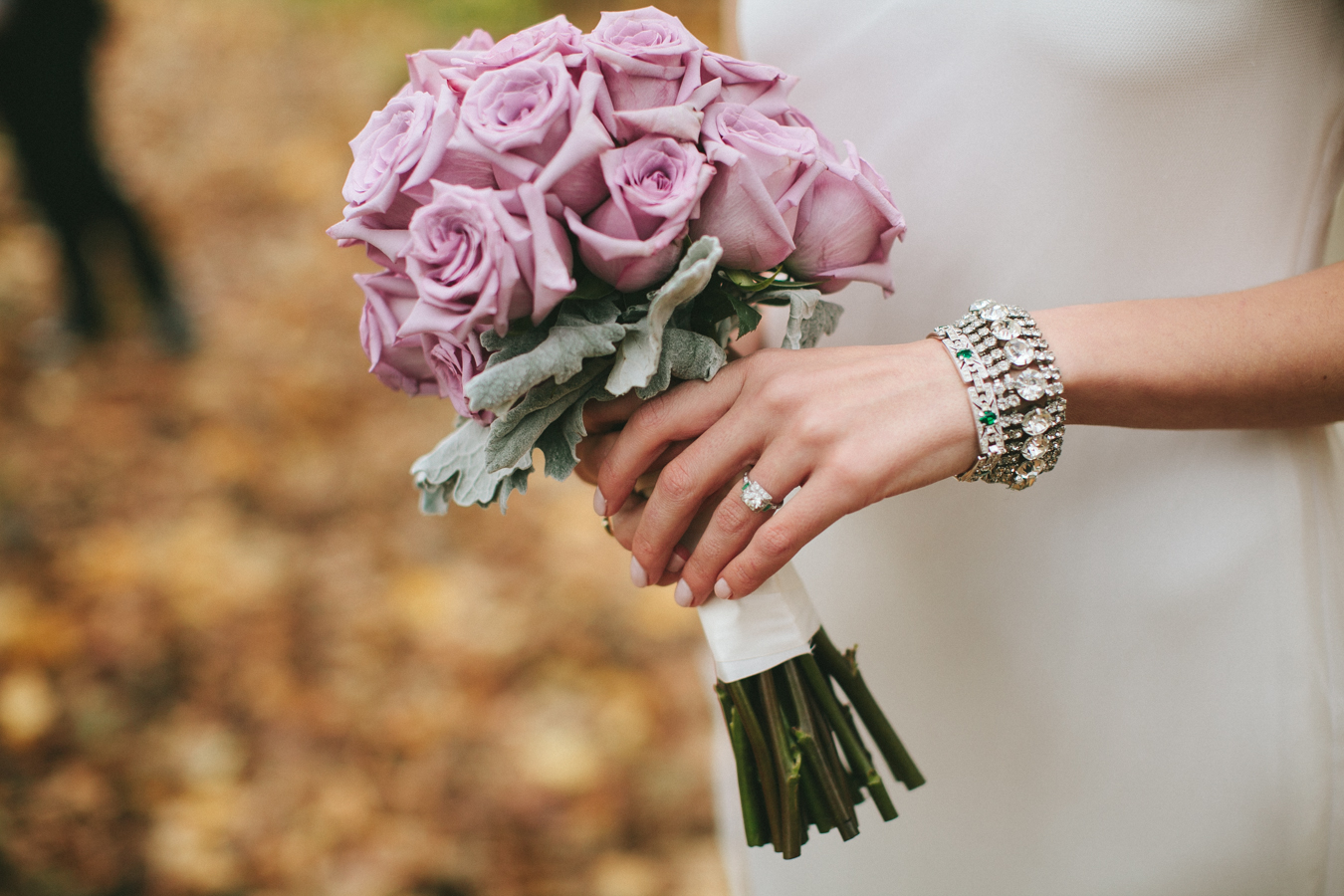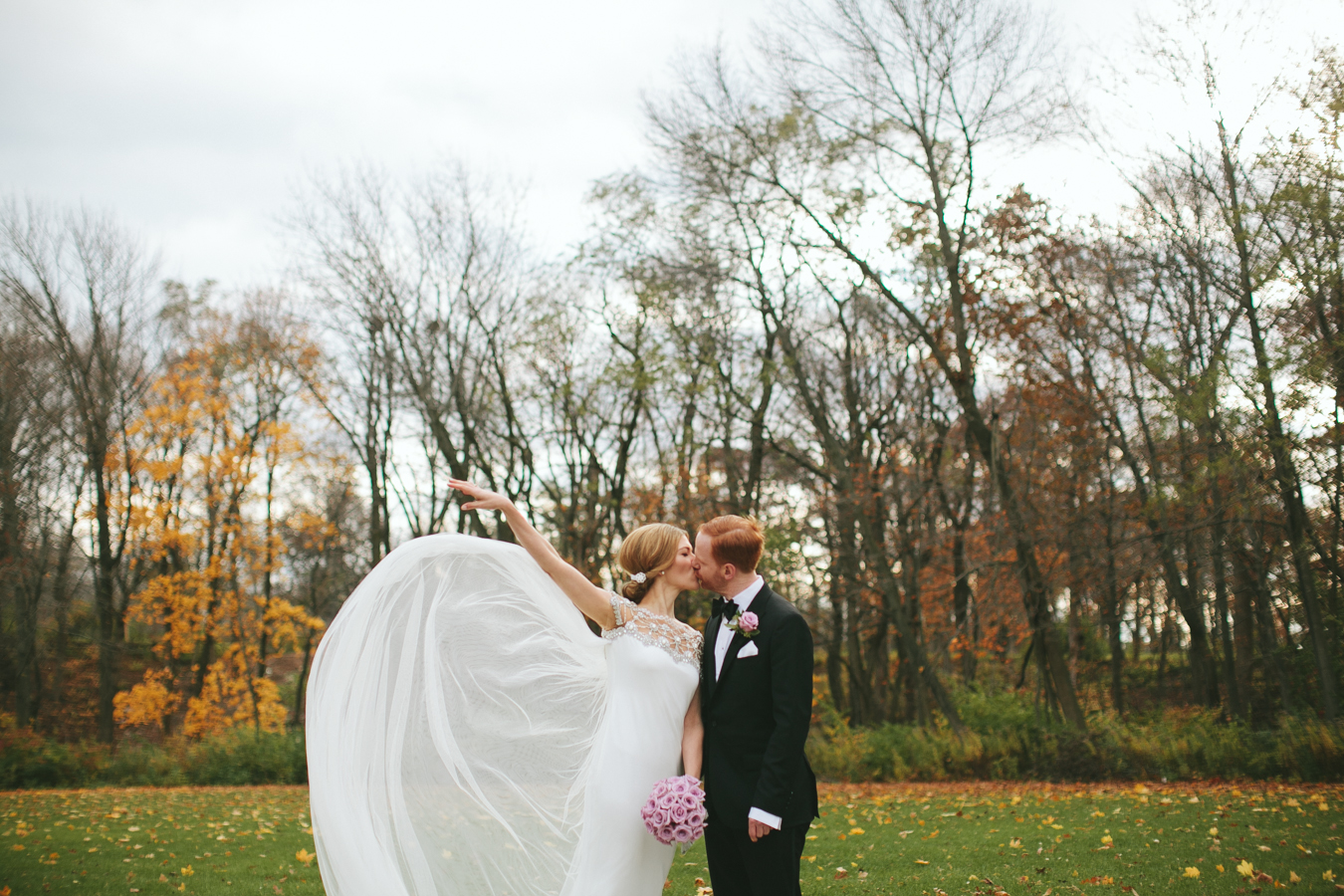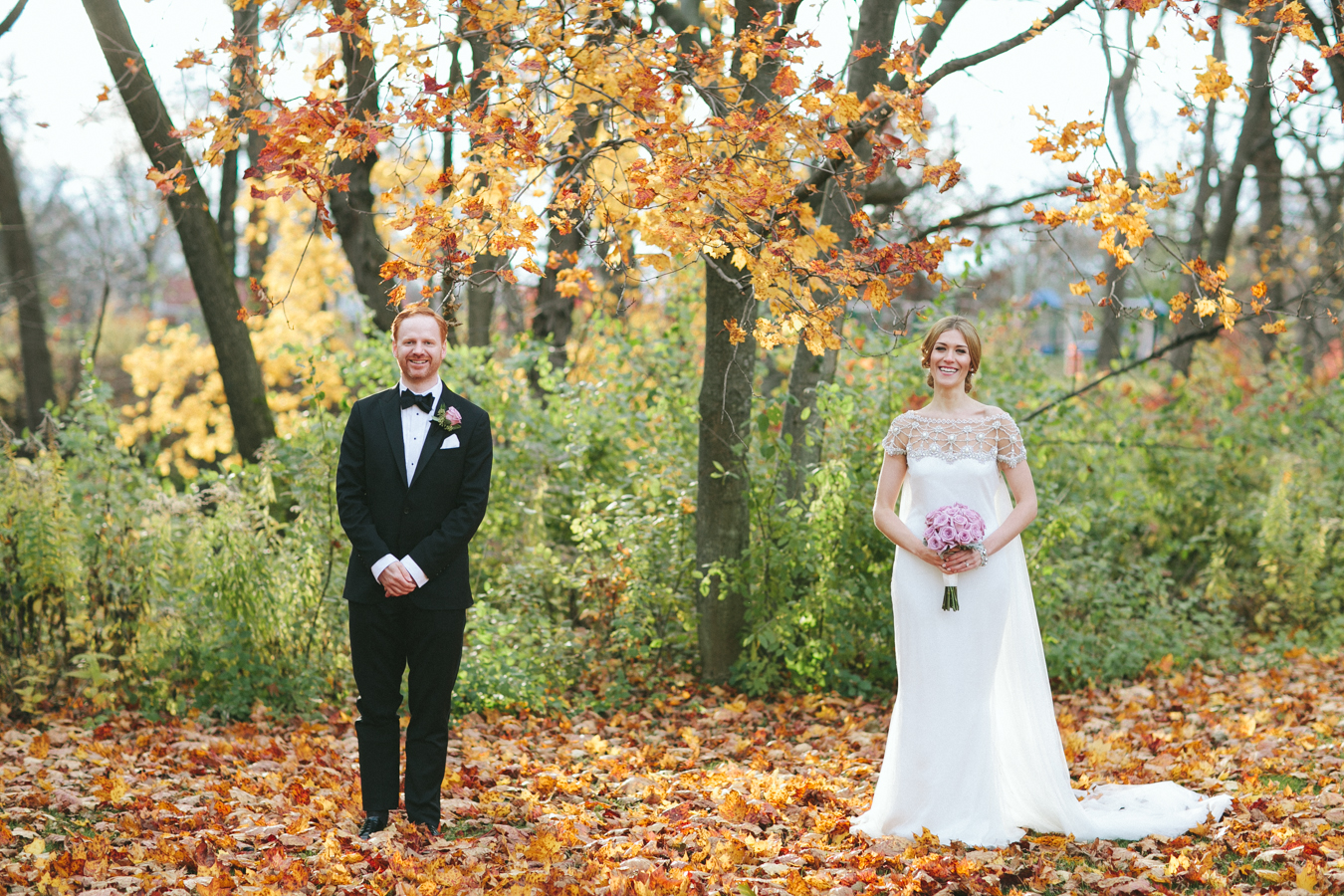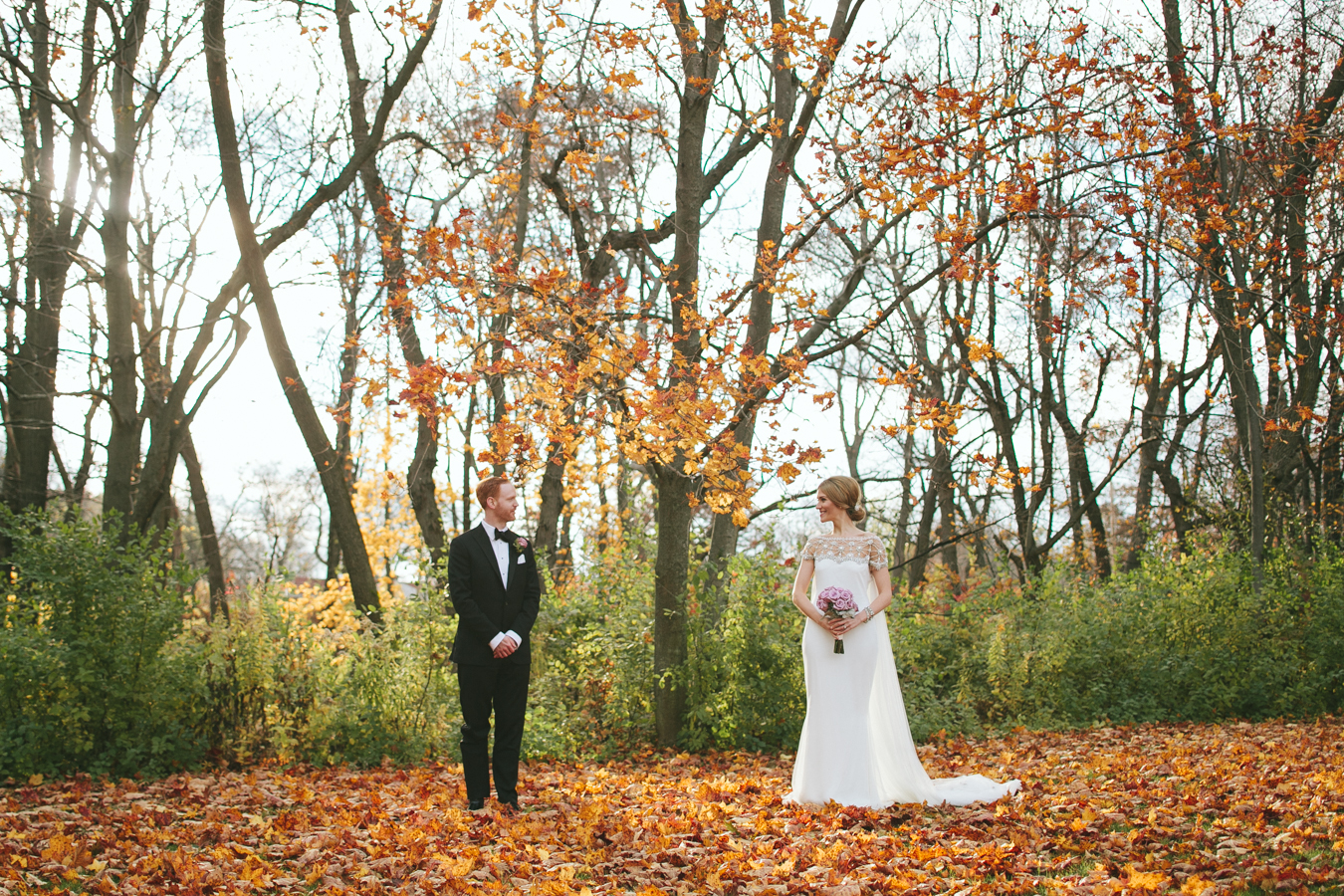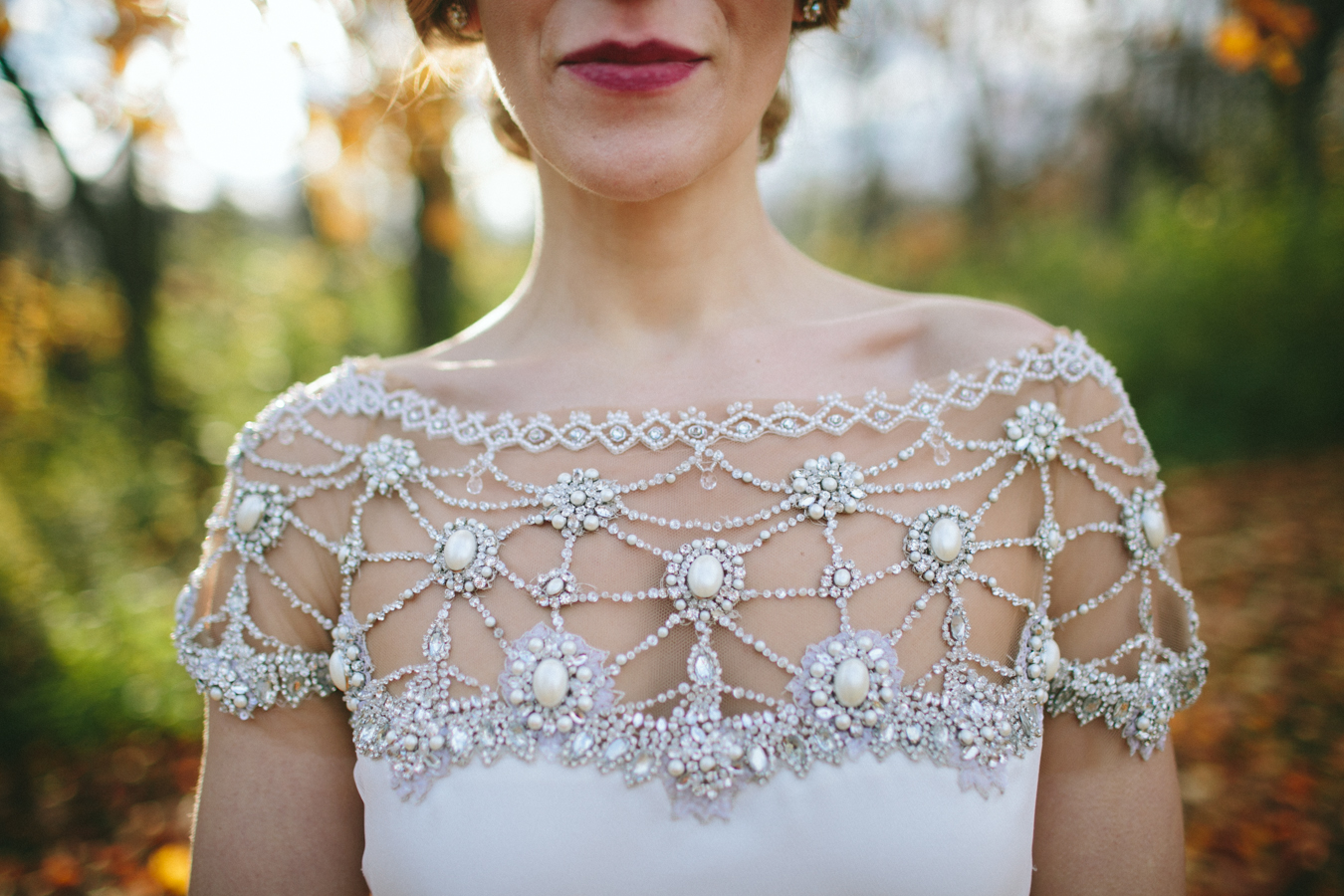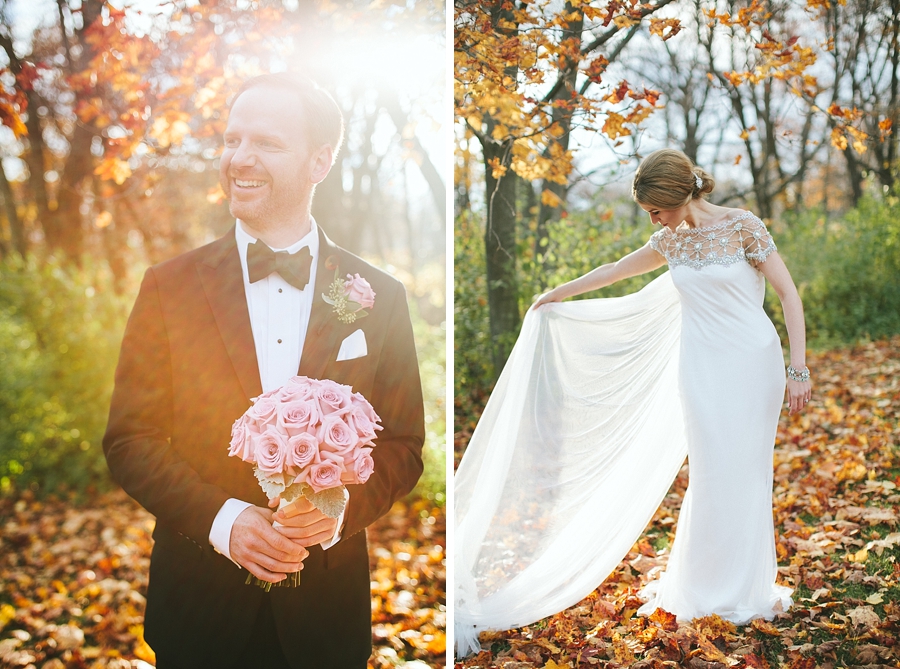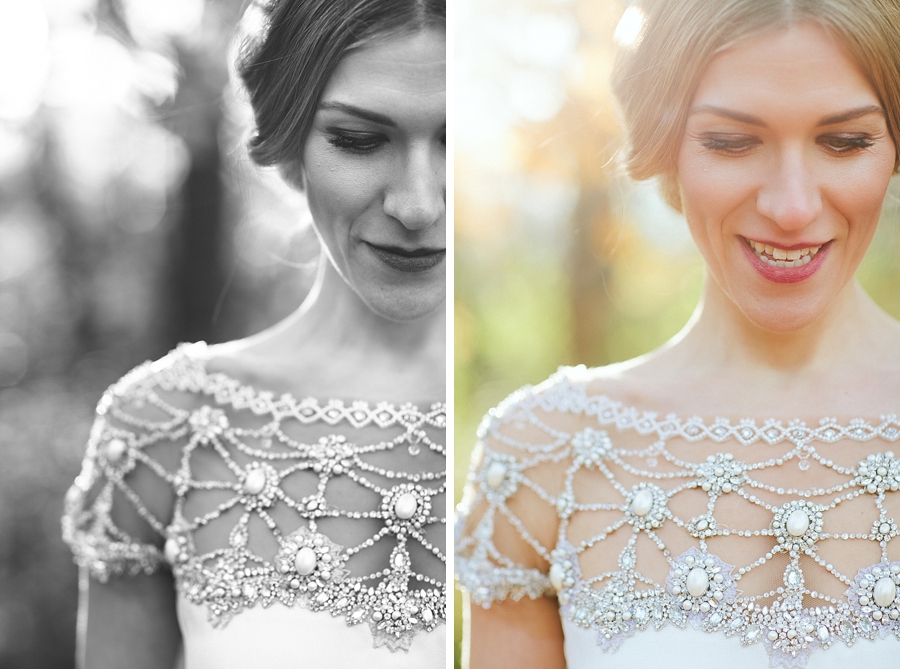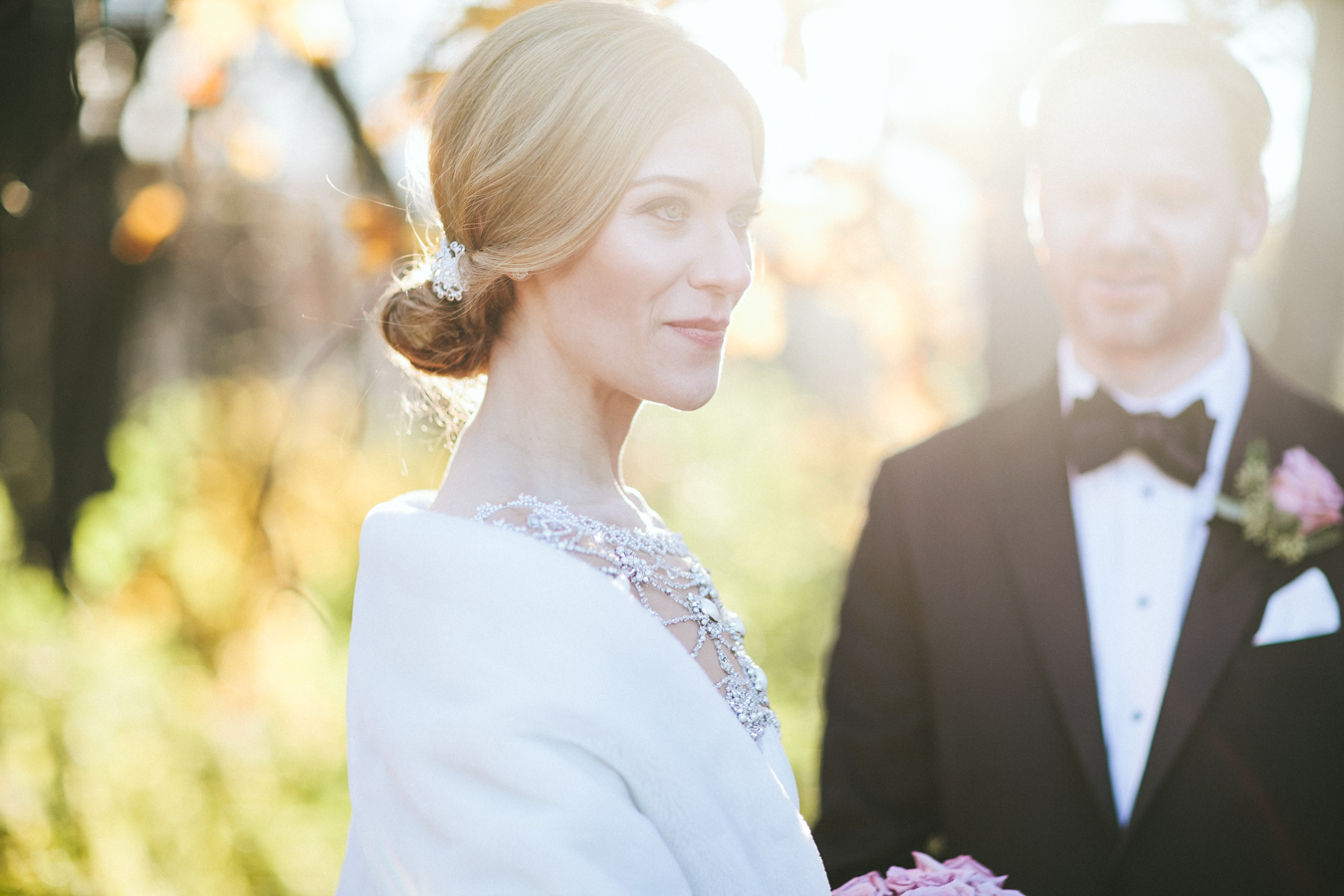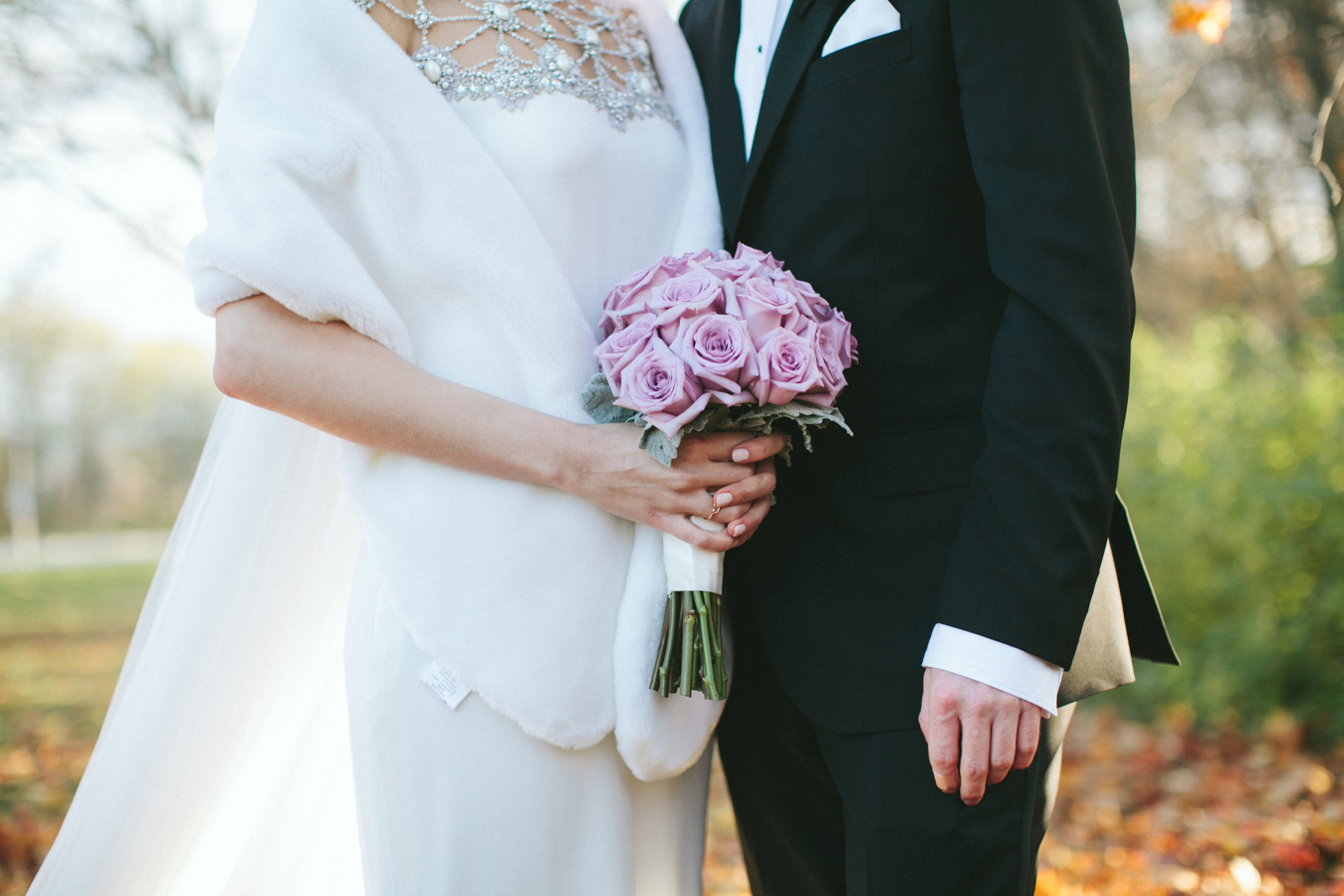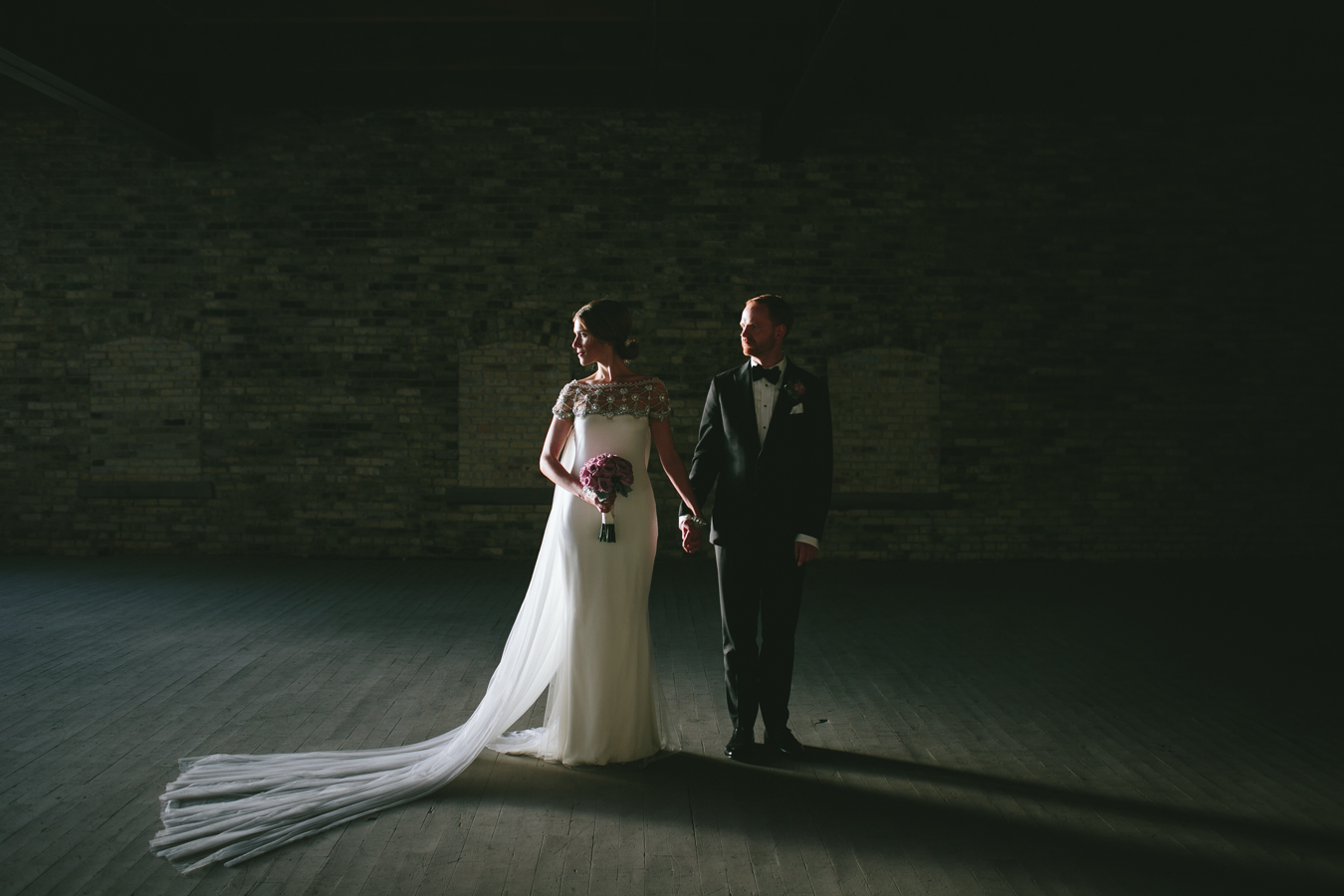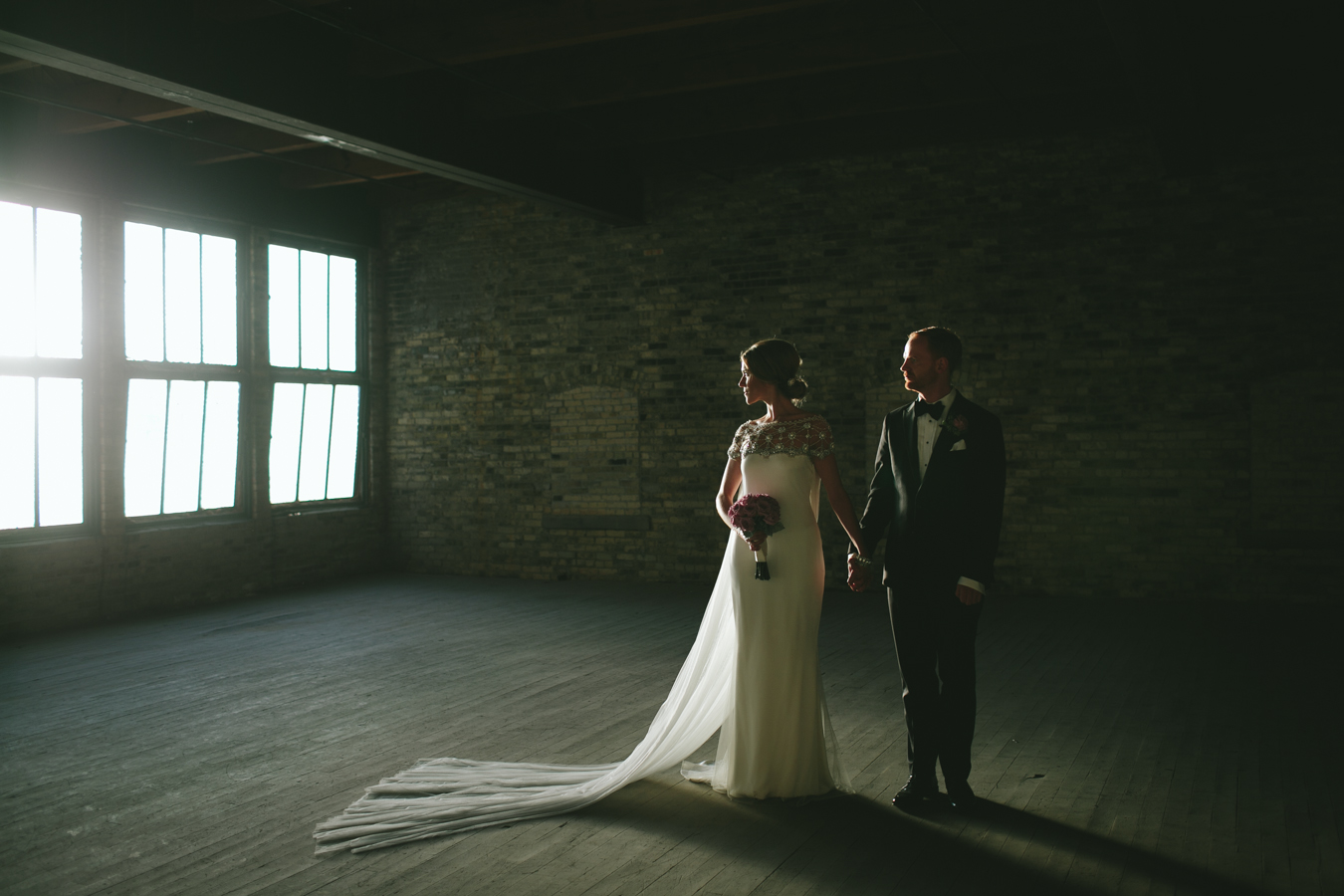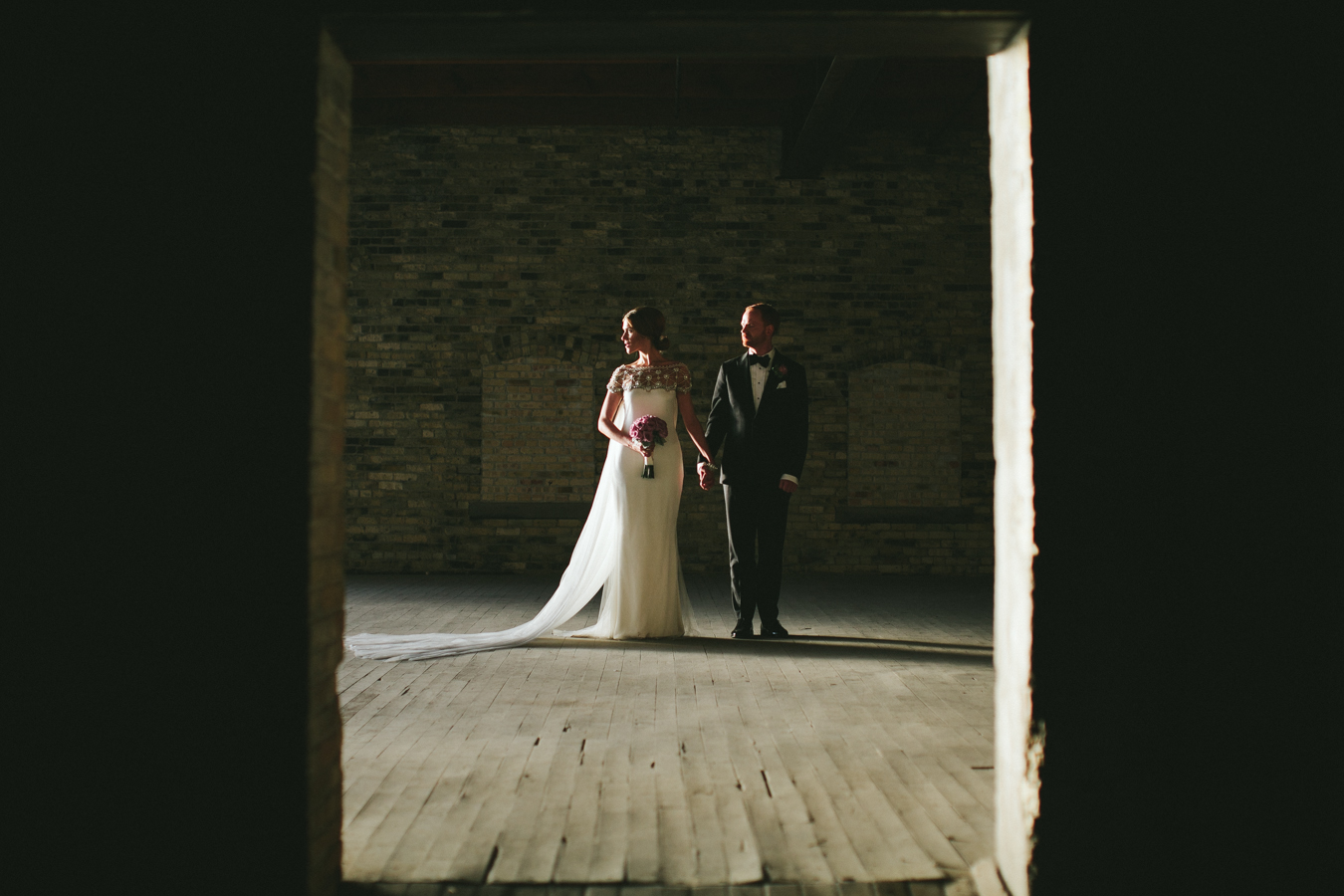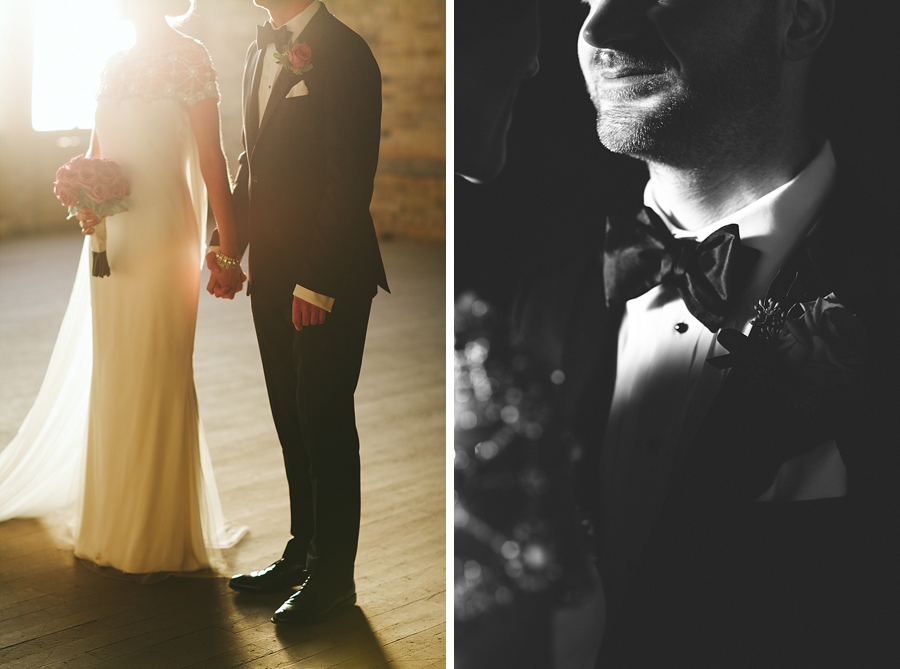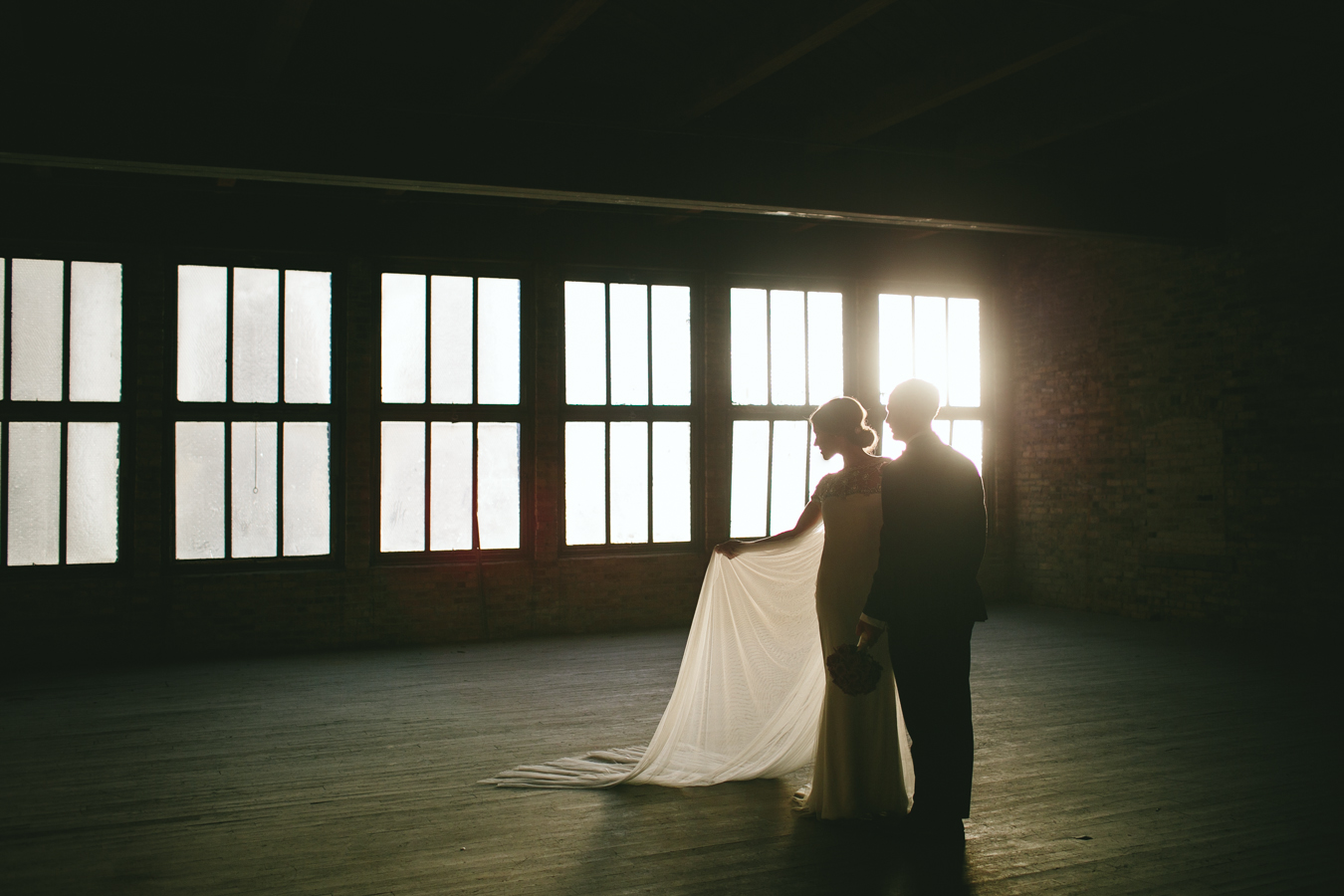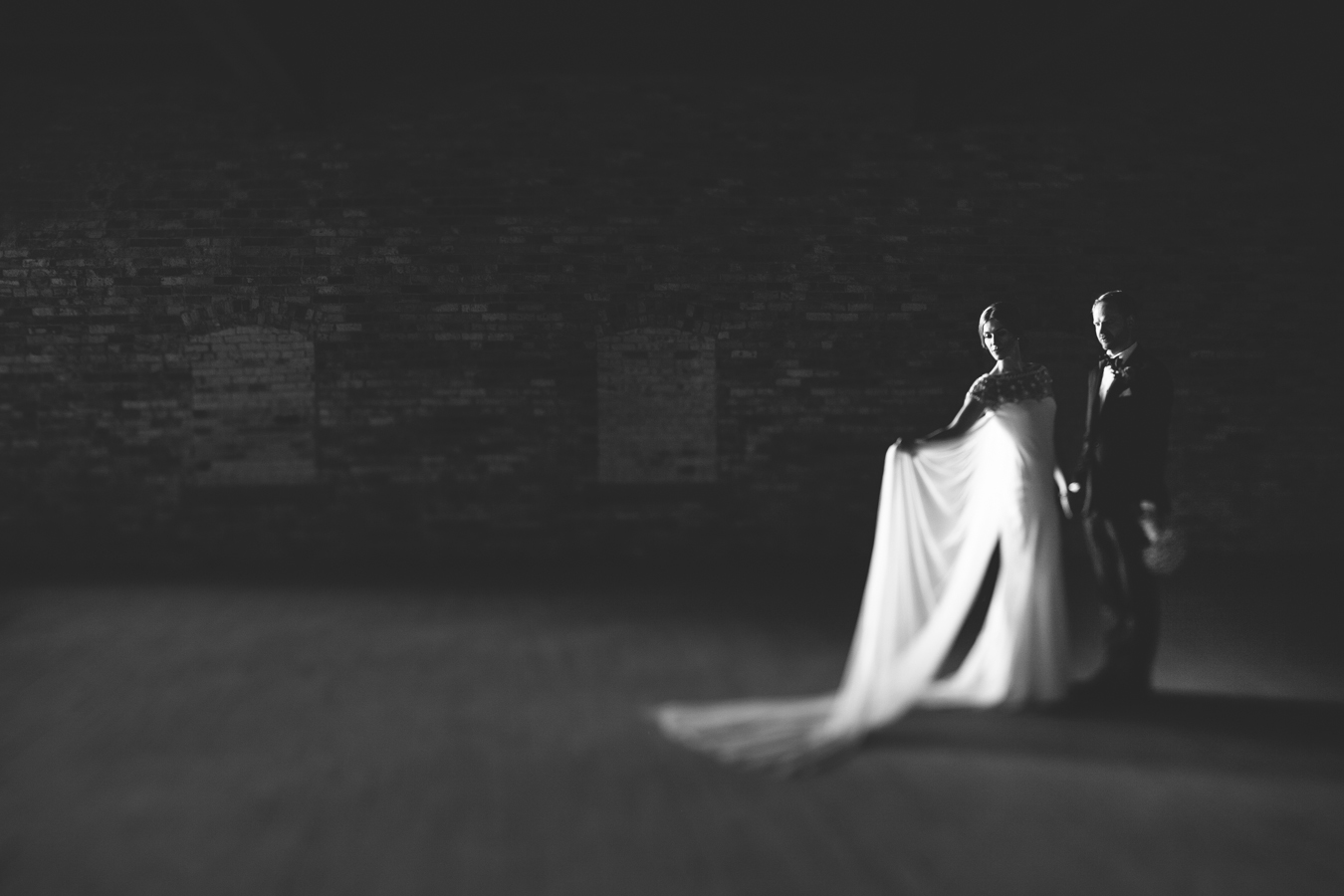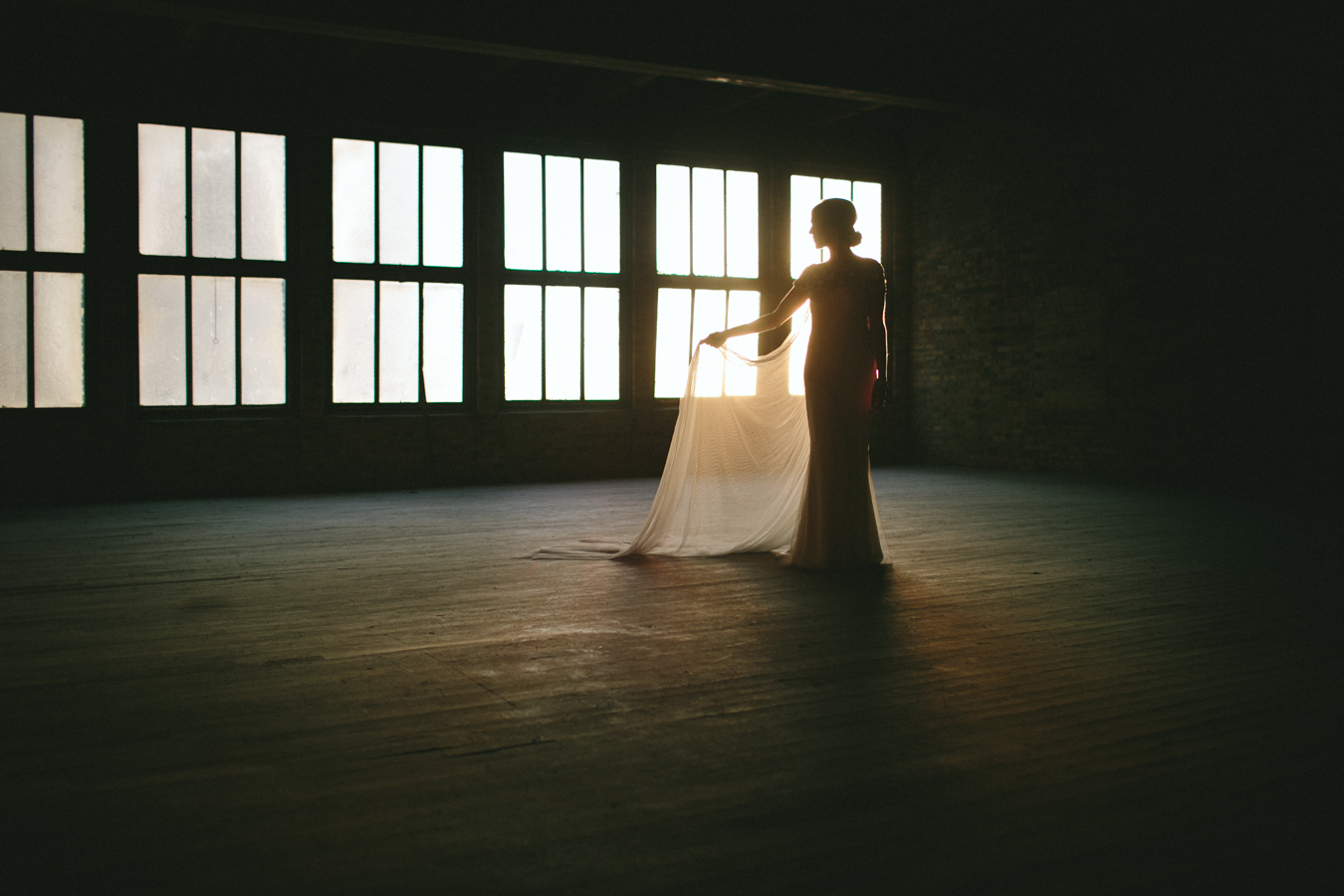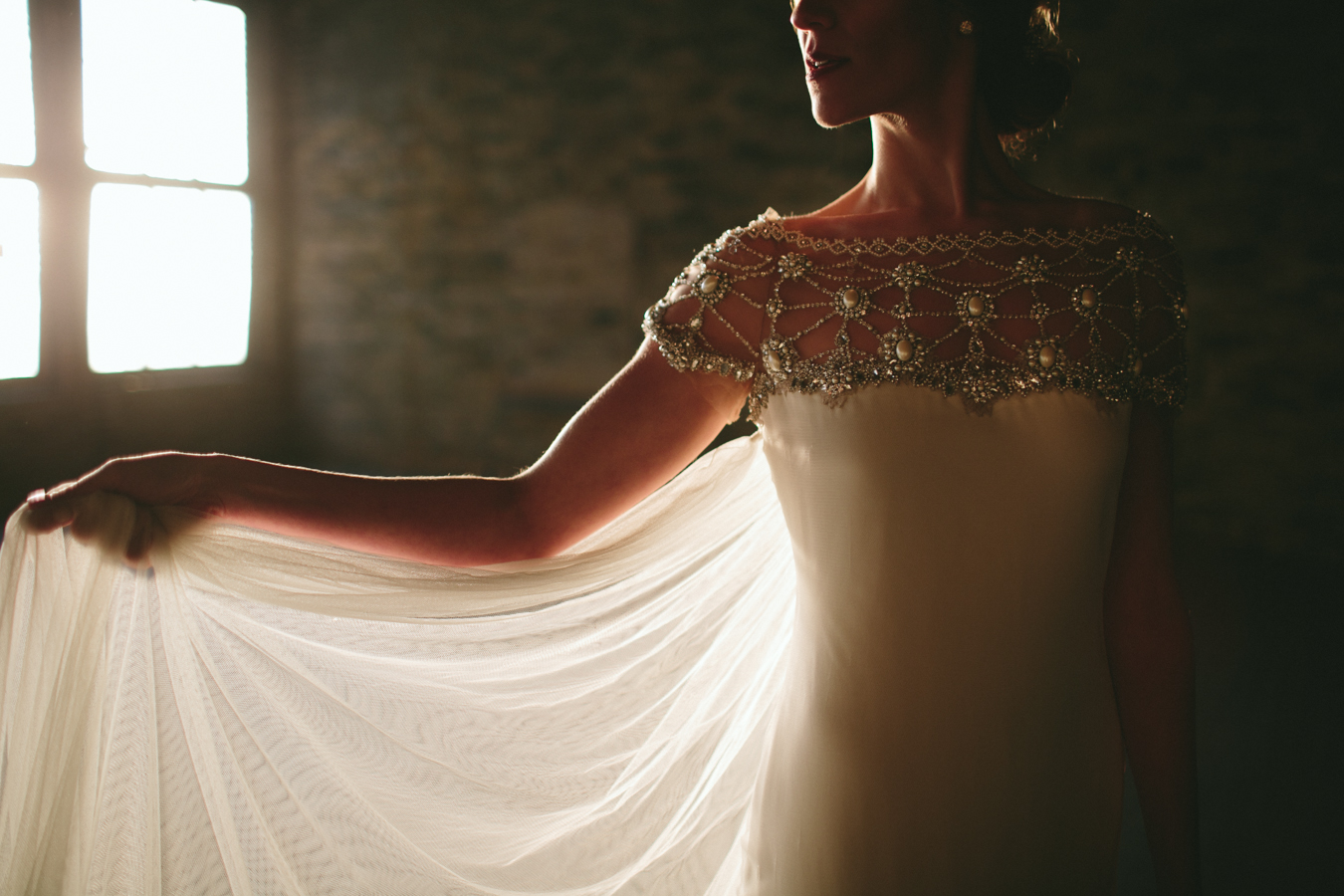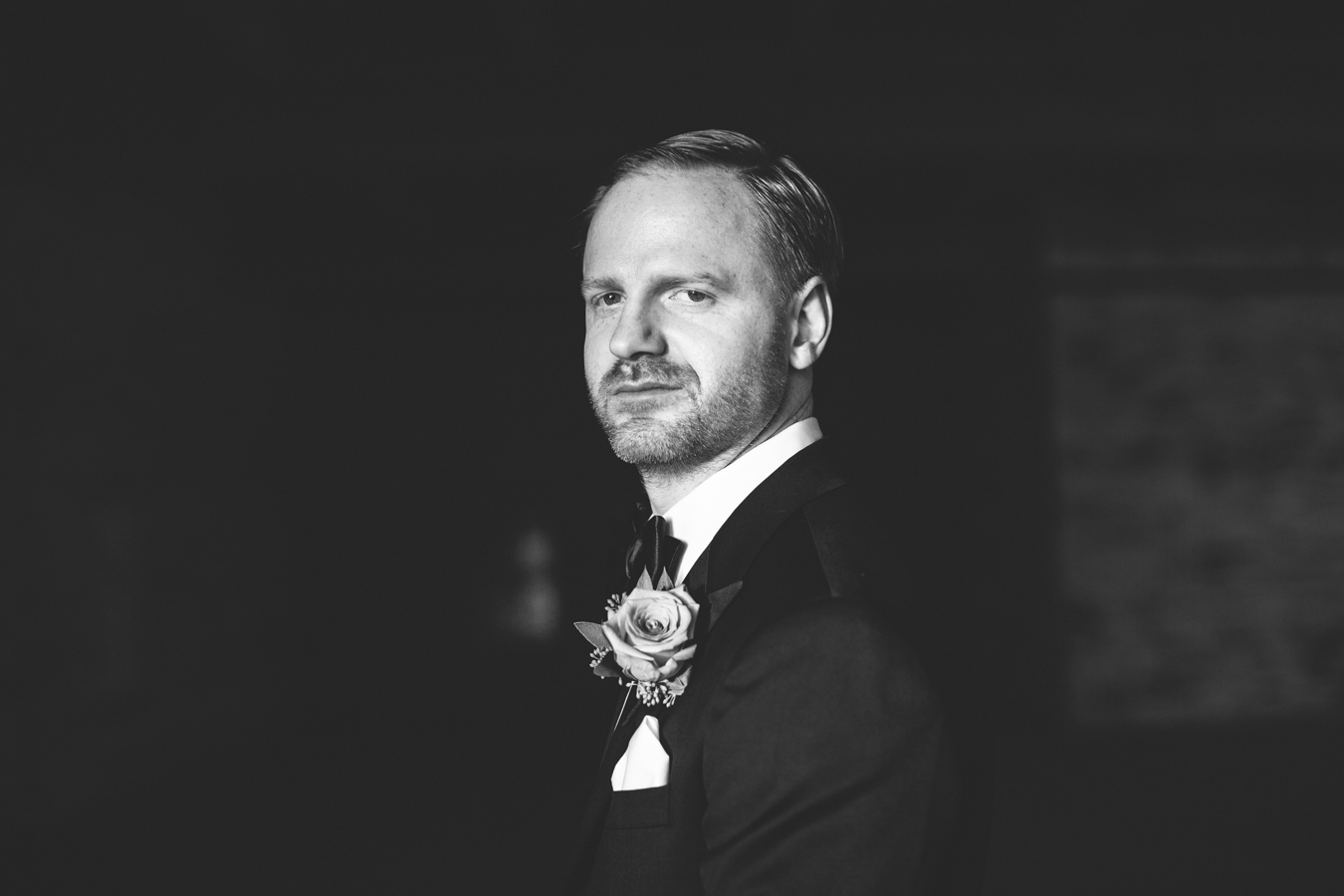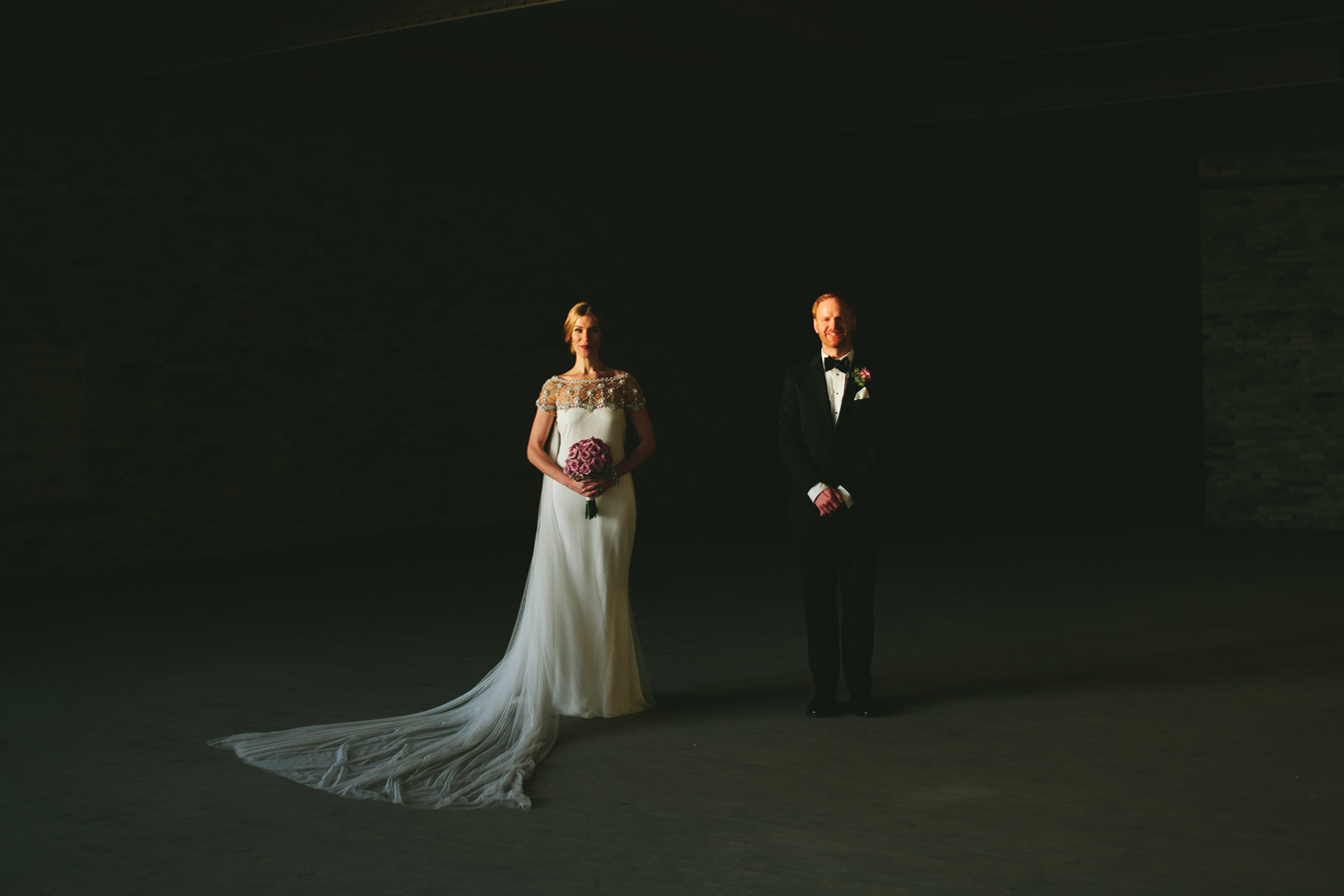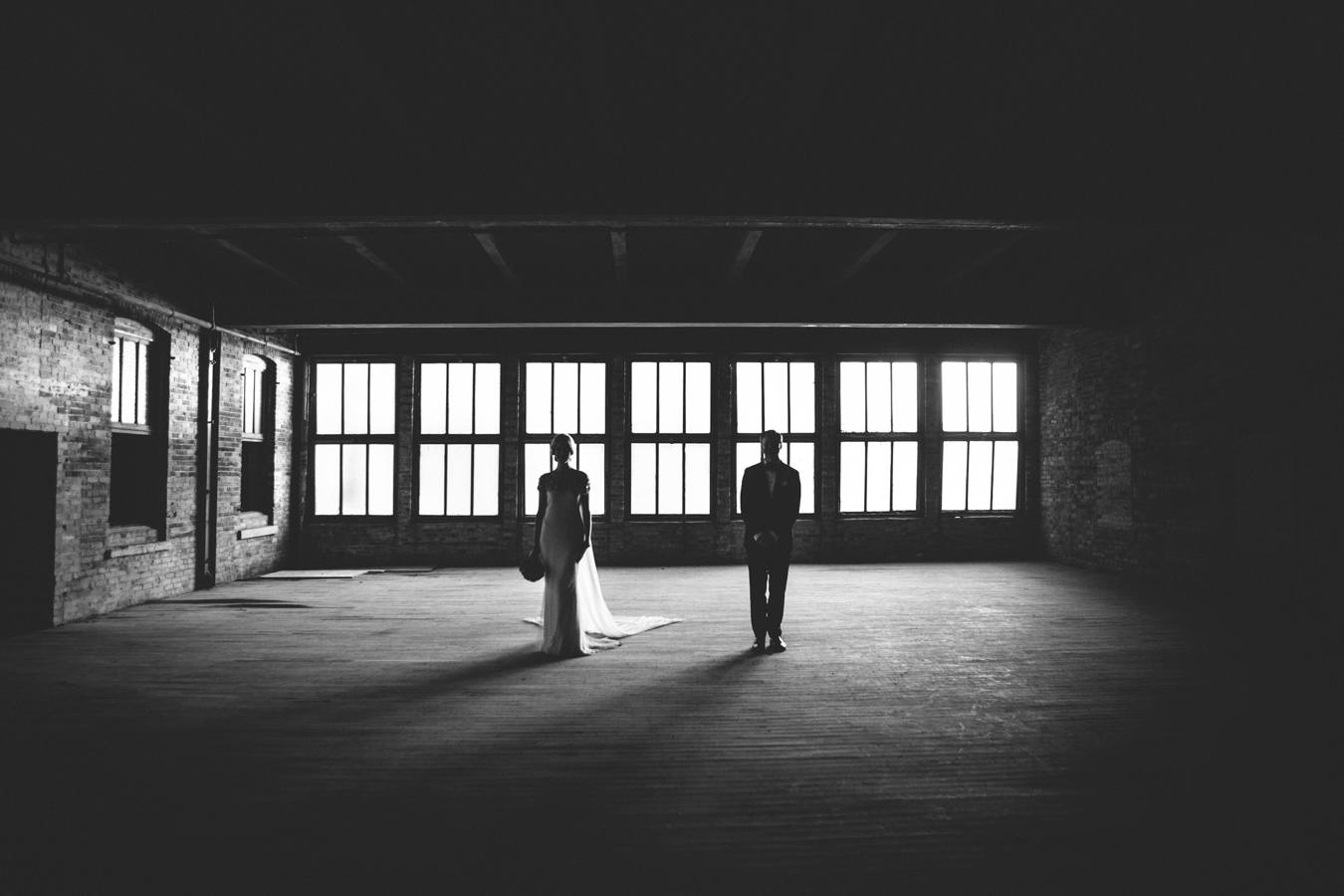 hottest, most Mad Men-esque wedding party ever?  we think so.  😉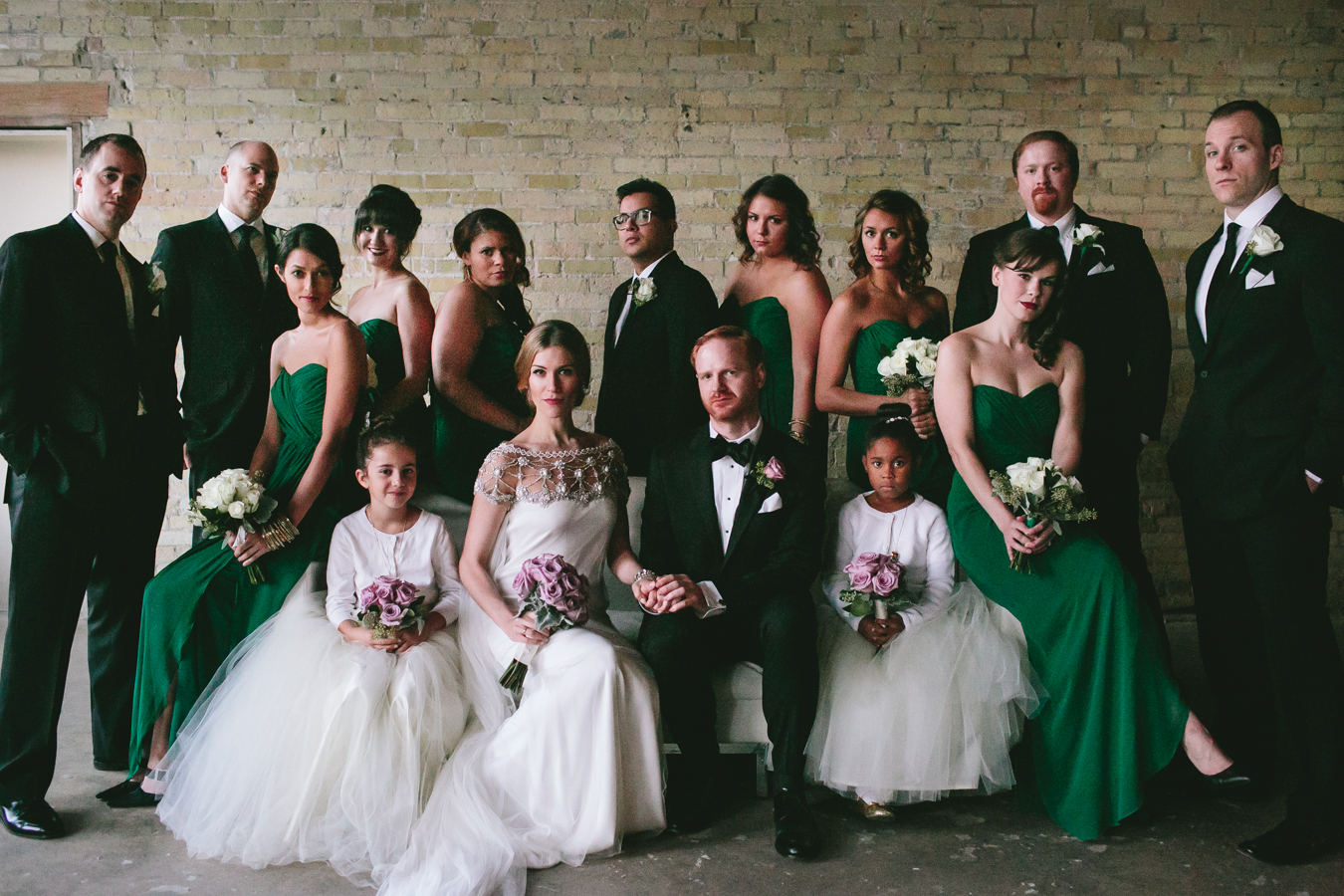 A rad ceremony-story from Miranda:
During the planning stages I was driving myself nuts trying to find a rug I could either rent or borrow as I had my heart set on getting married on top of a beautiful woven rug. Well, in Wisconsin that's a little bit out of reach and buying one simply was not in the budget. I was just about to give up on my rug idea. But one day, I was at a work event (at the time I was a market editor at a interior design magazine based in New York City) and it was at a beautiful and over-the-top Afgan rug showroom. I was there to learn more about the rugs and to see if they would fit into any stories I was planning to run. I start chatting up the owner of the company, Bahram, and I found out that he lives in Milwaukee! He raised his three daughters there and his flagship store was about five miles from where we were to be married. Still, thinking nothing of it, I excitedly said, "I'm from Milwaukee, too!" Long story short, Bahram said to me that it would be his honor to lend me a rug for my wedding and that in his country, it is good luck to get married on a rug because they have magical powers and are woven with so much love. I was blown away. Here I was, getting a little sad that I wouldn't have a rug to get married on and, out of nowhere, it was just handed to me. He had no idea I wanted to get married on top of a rug  and here he was, insisting I borrow one of his. It was such an intense moment and touching gesture and it just proves that there are so many good, kind-hearted people out there in the world. Bahram is at the top of that list.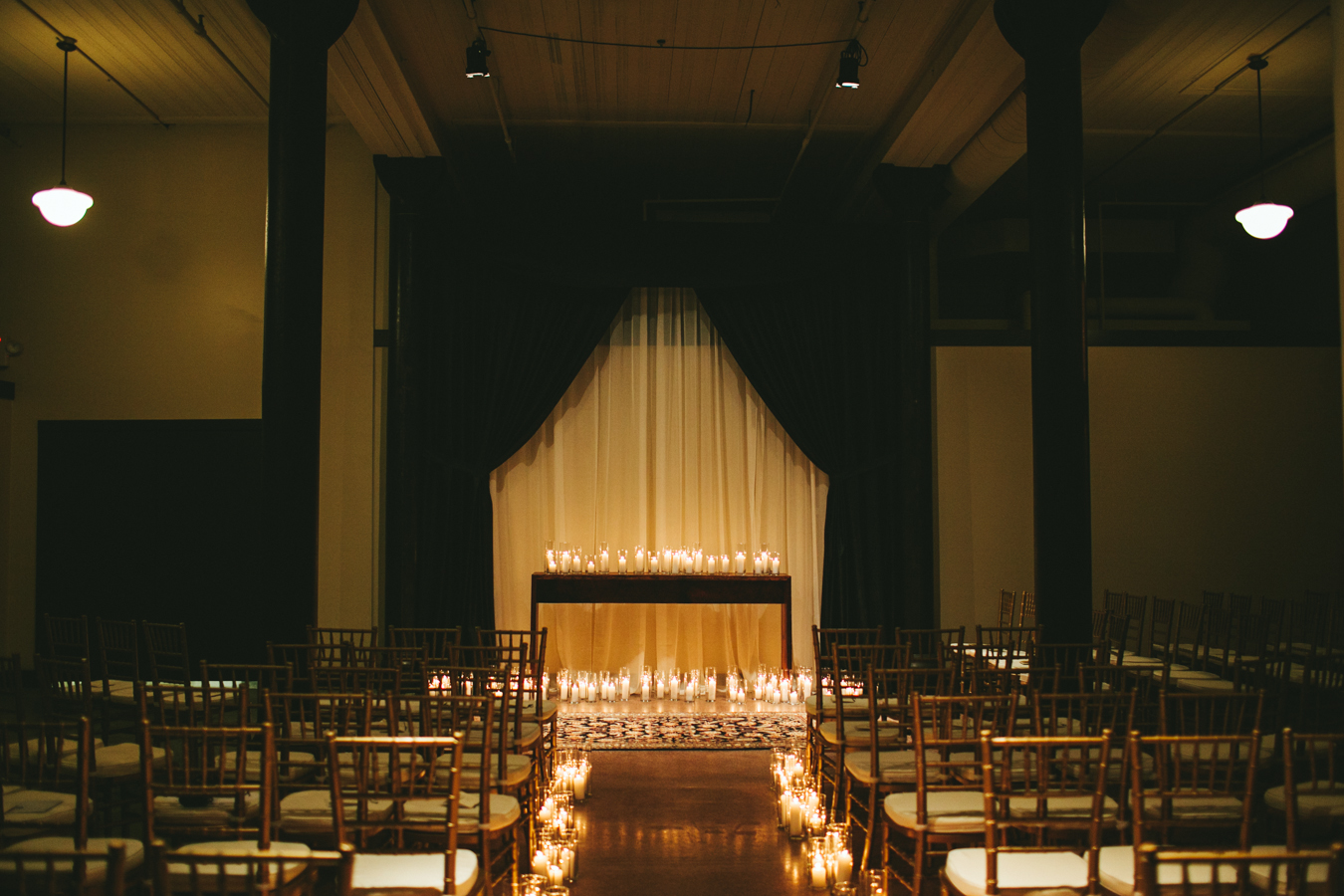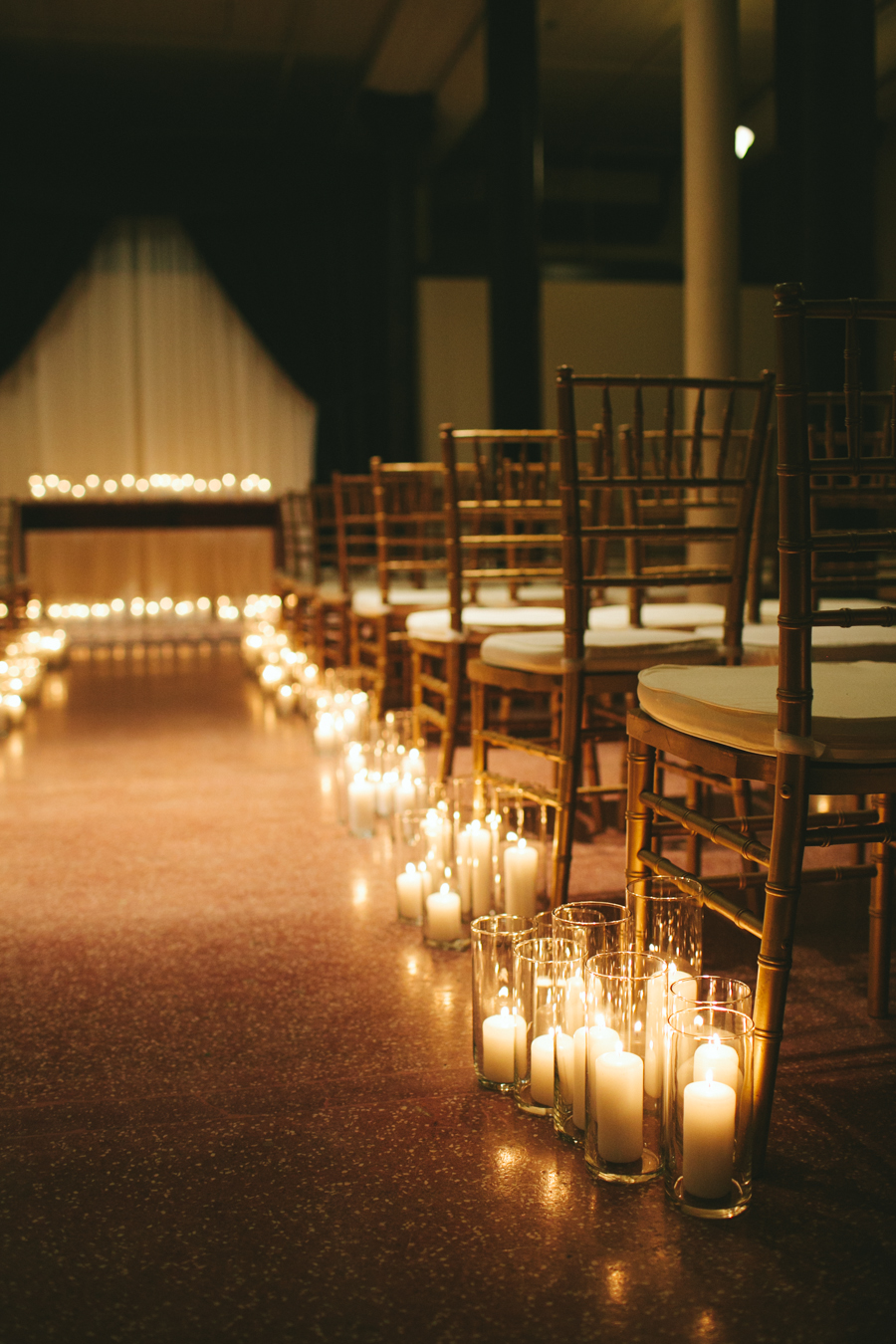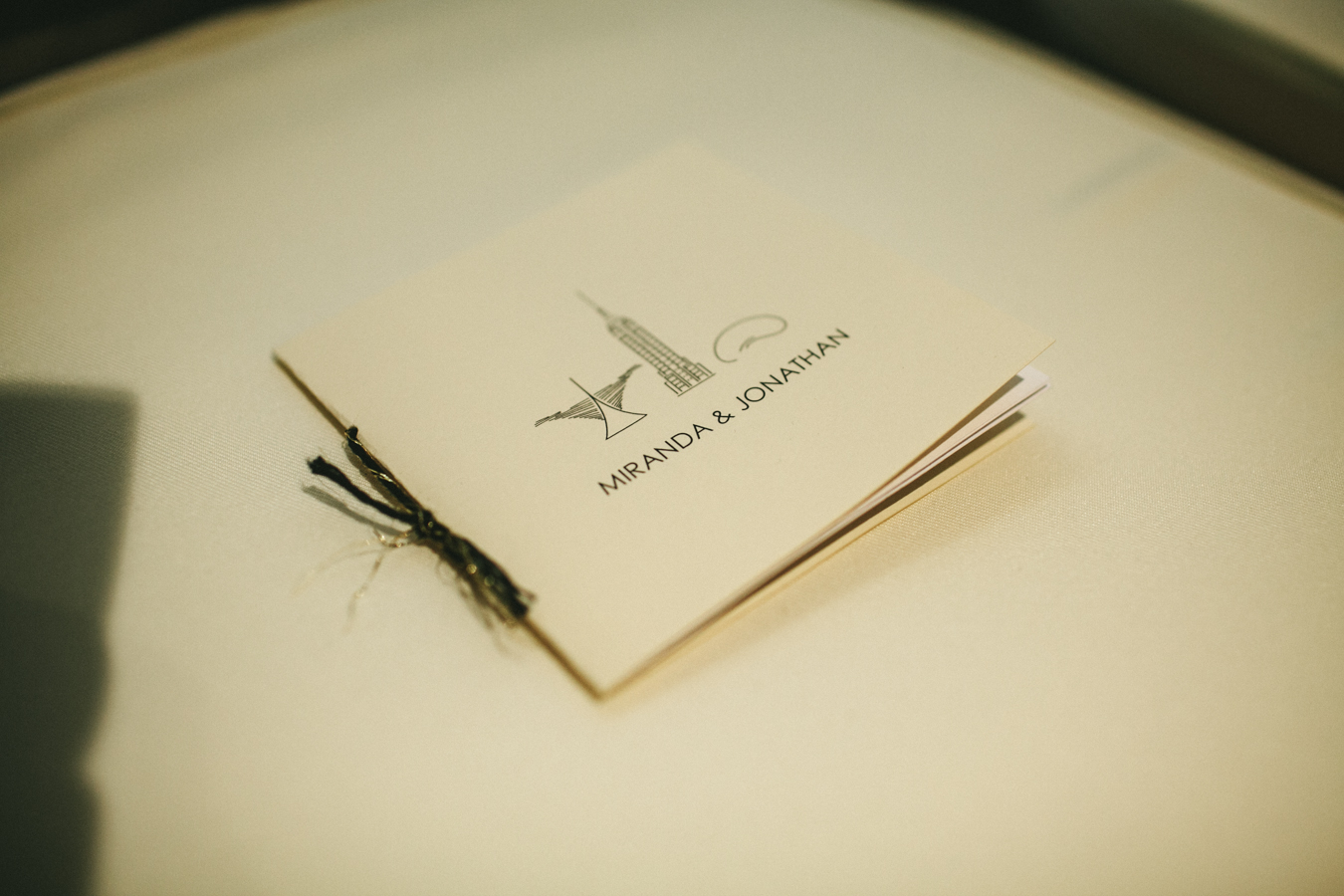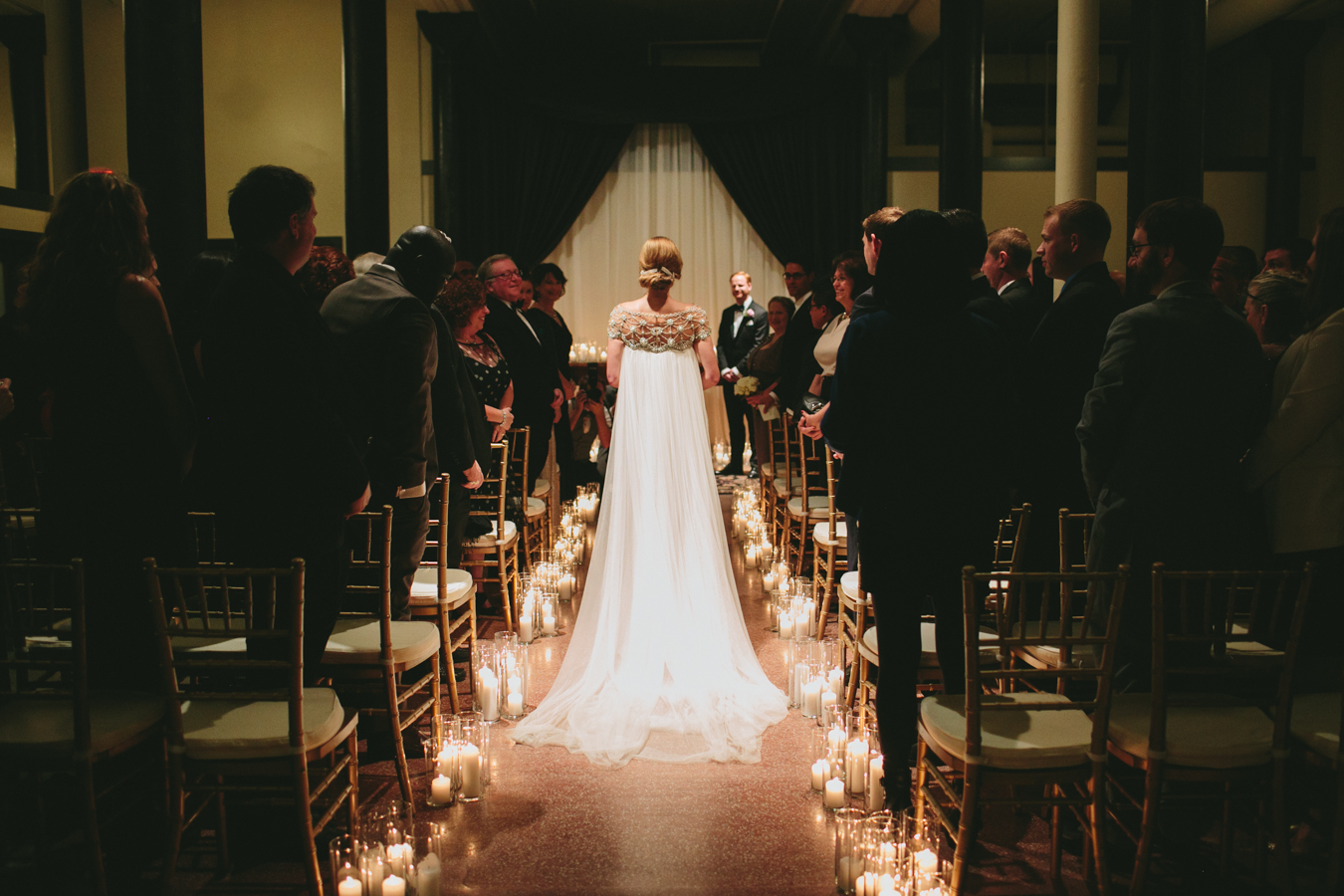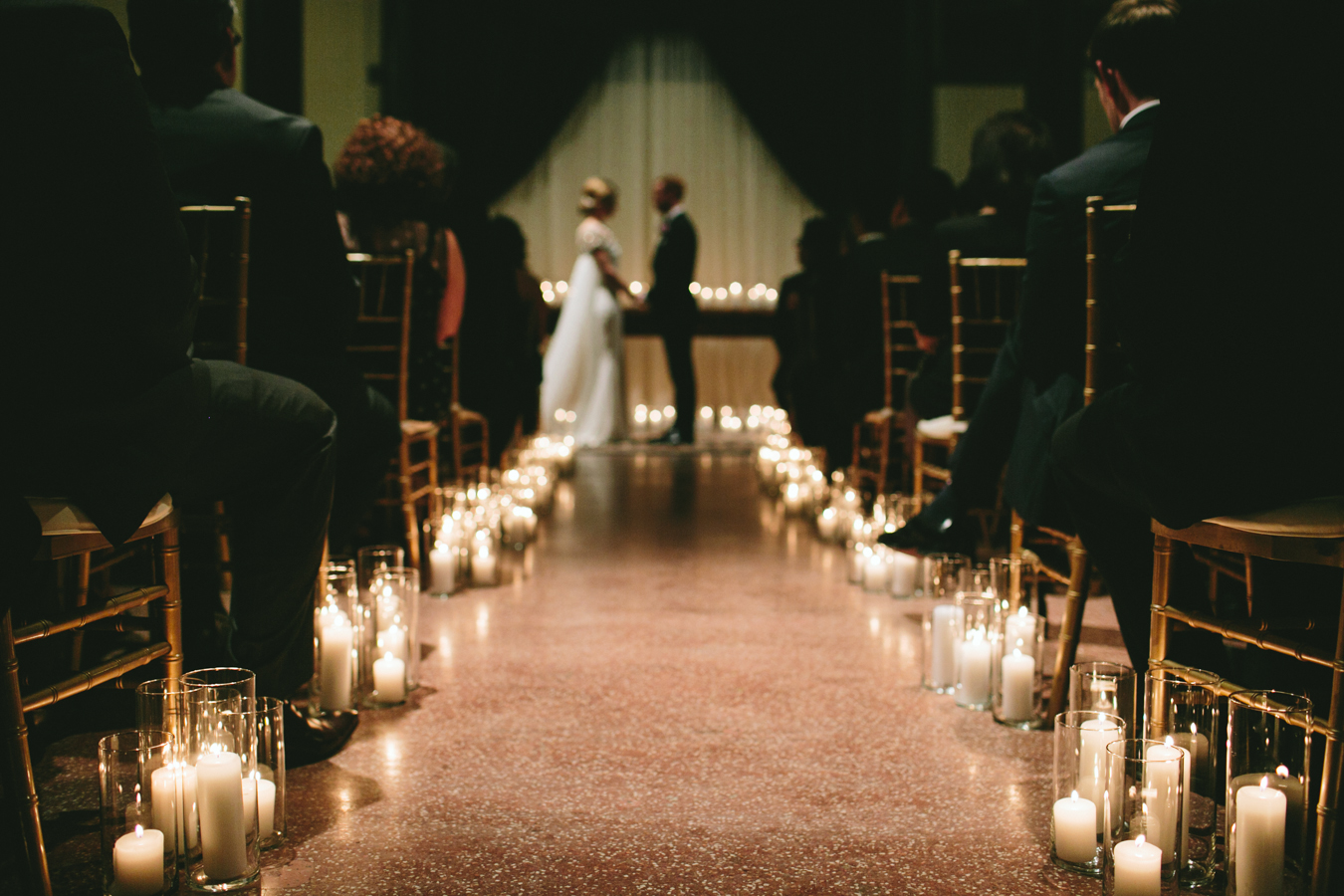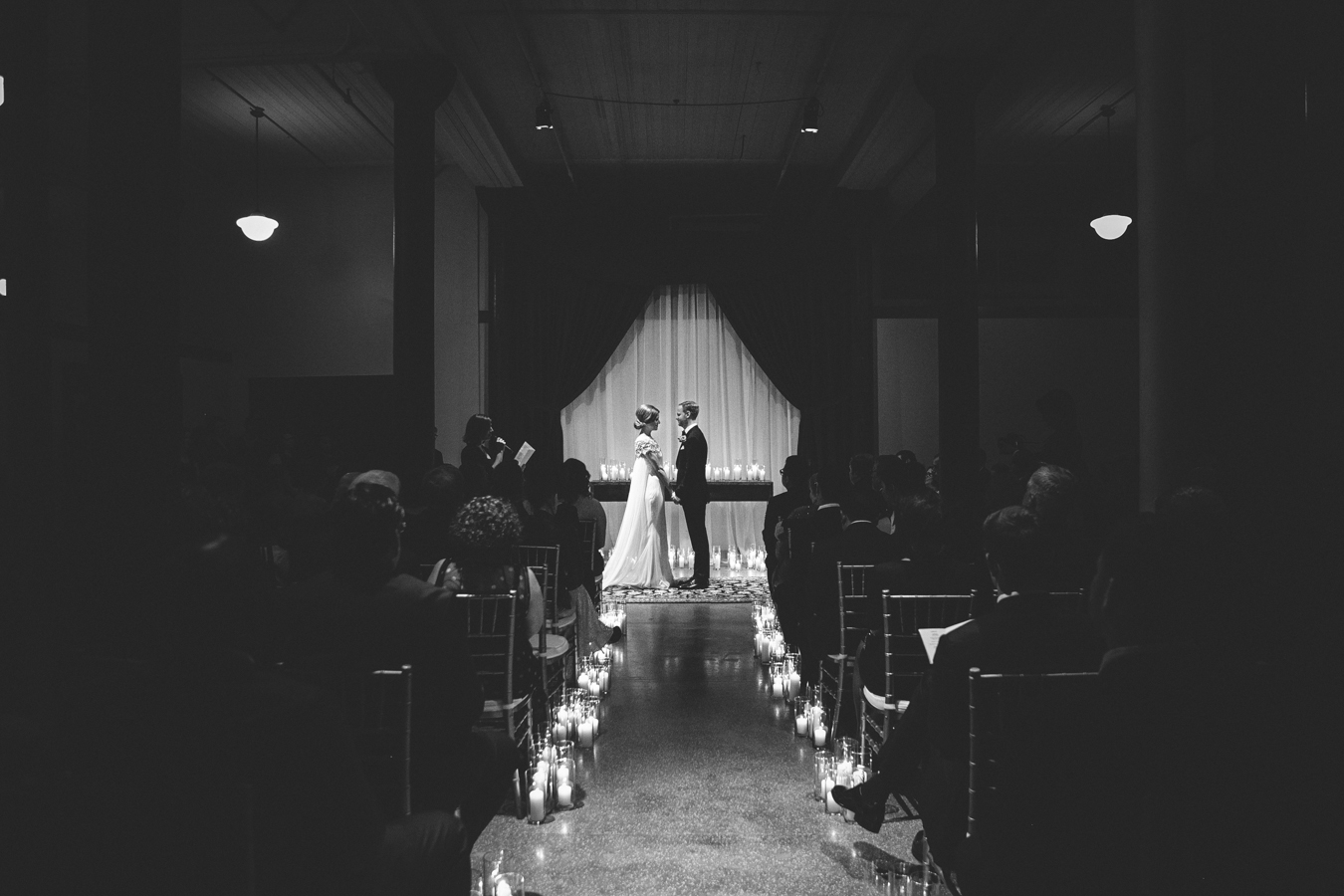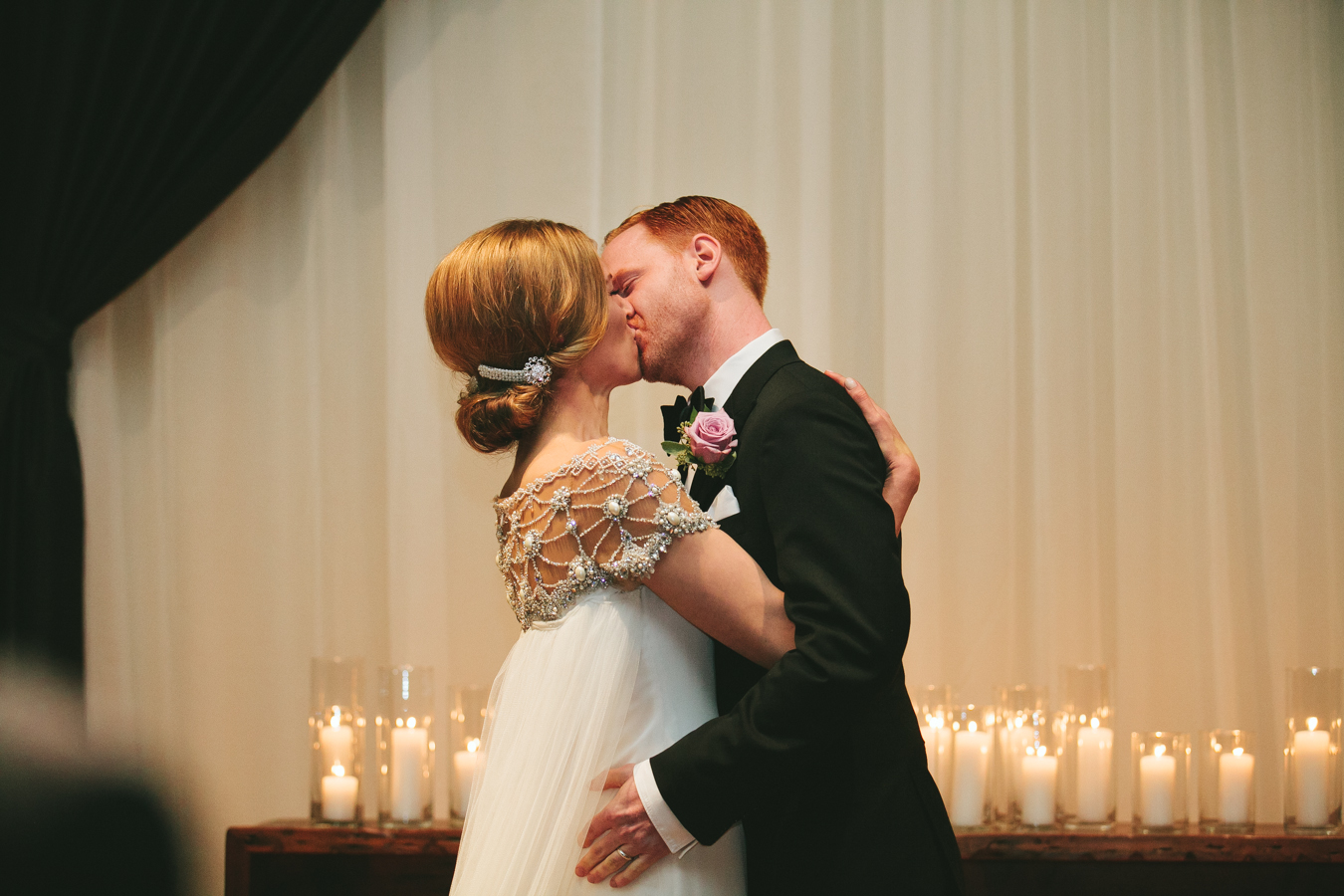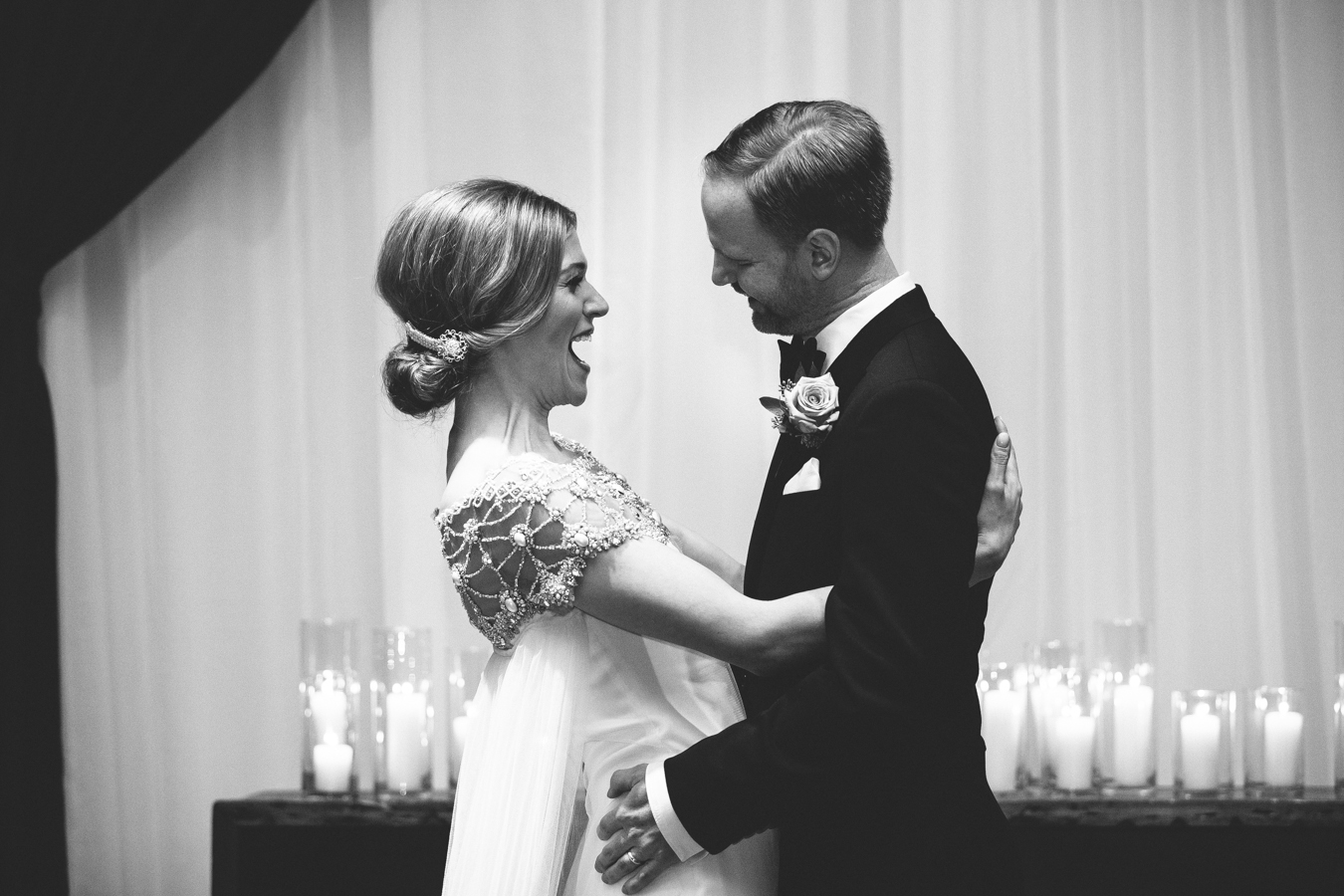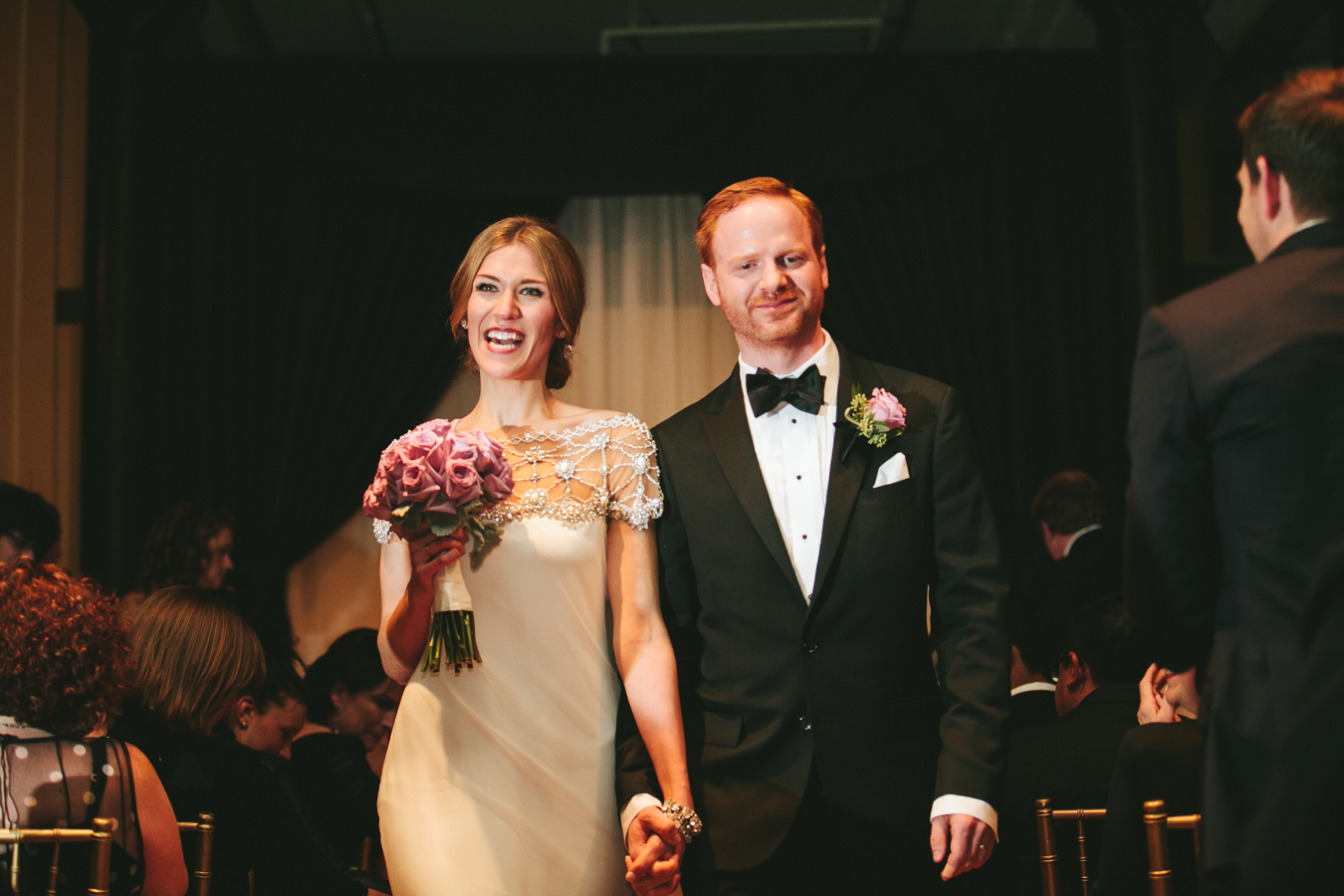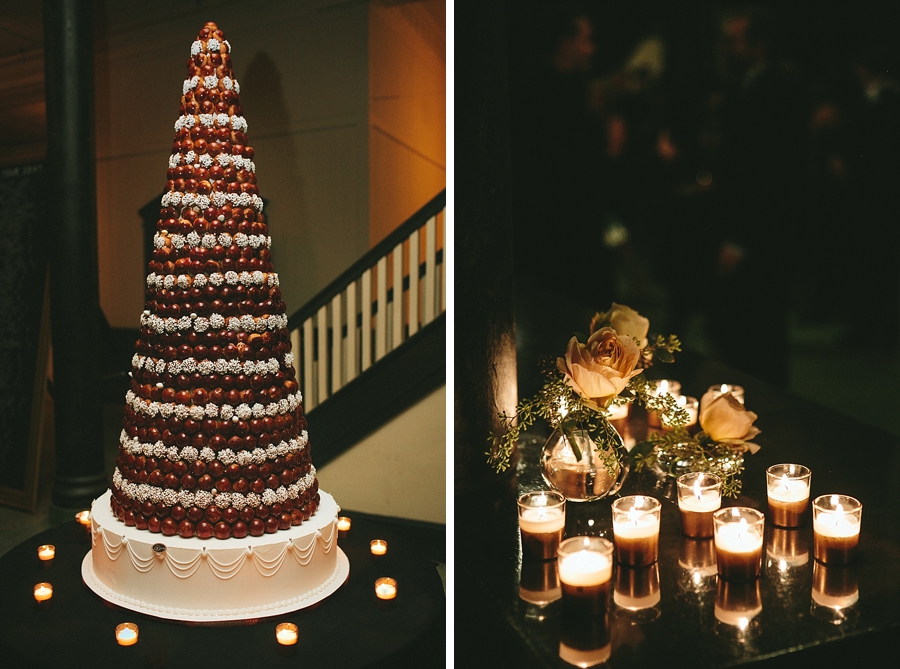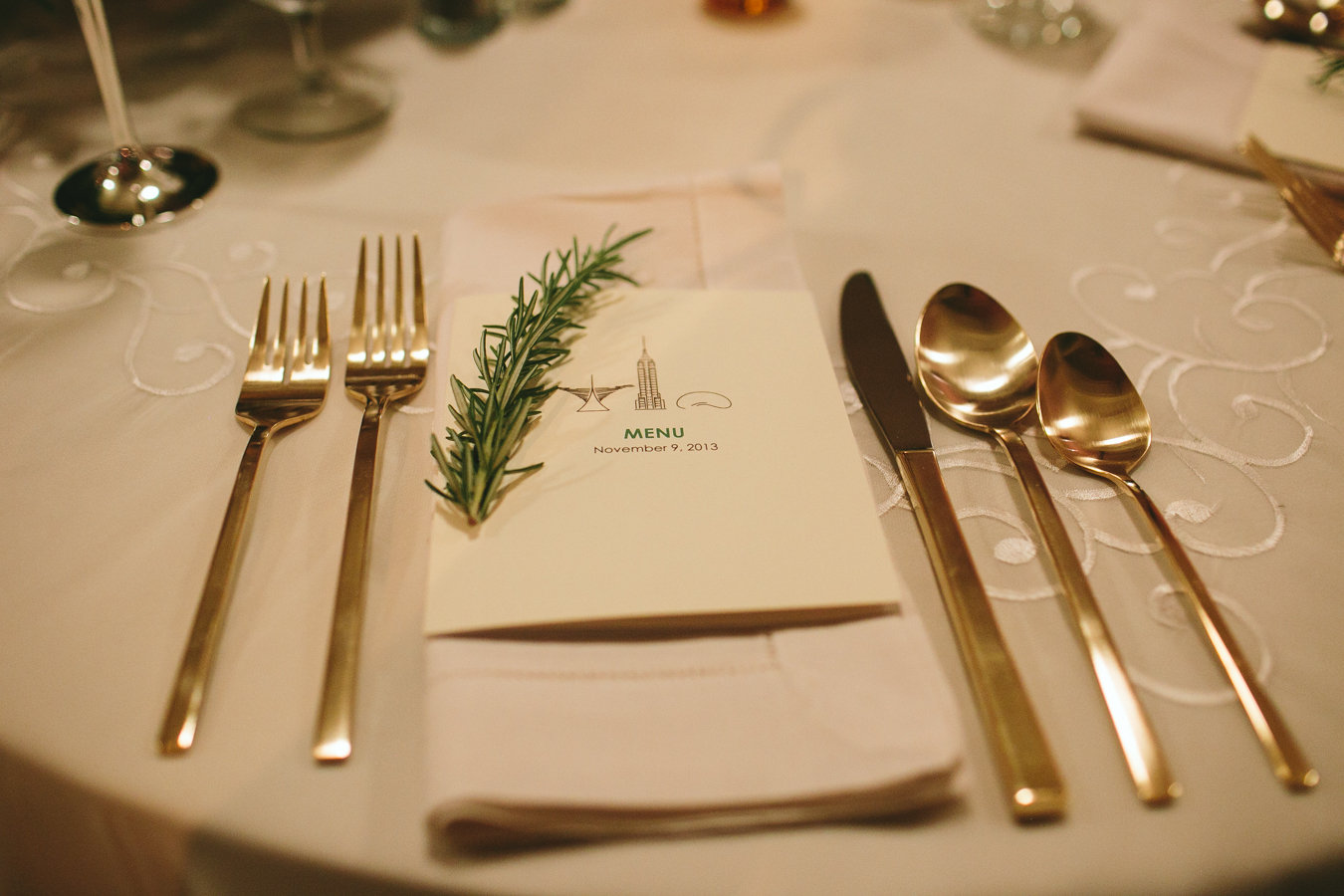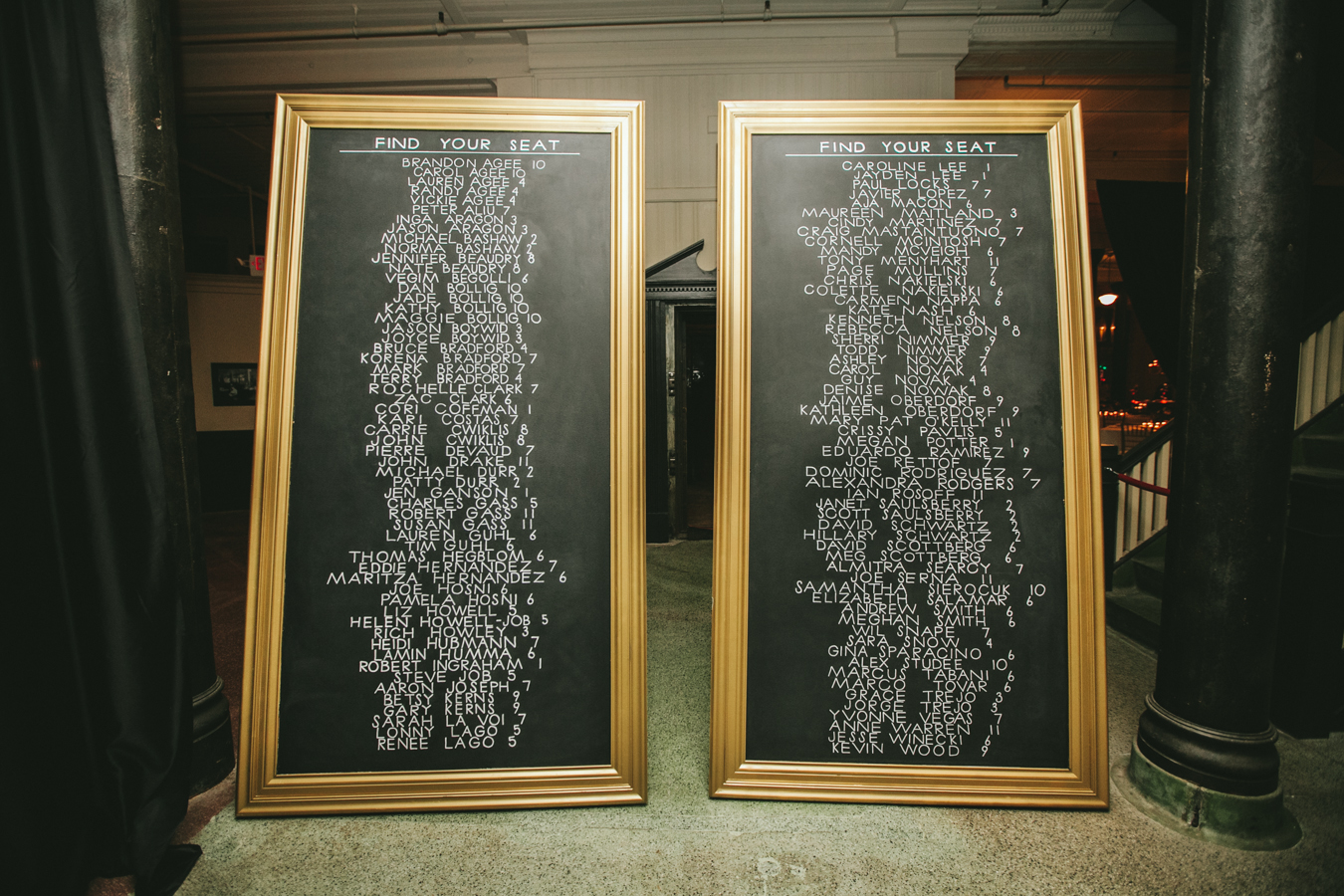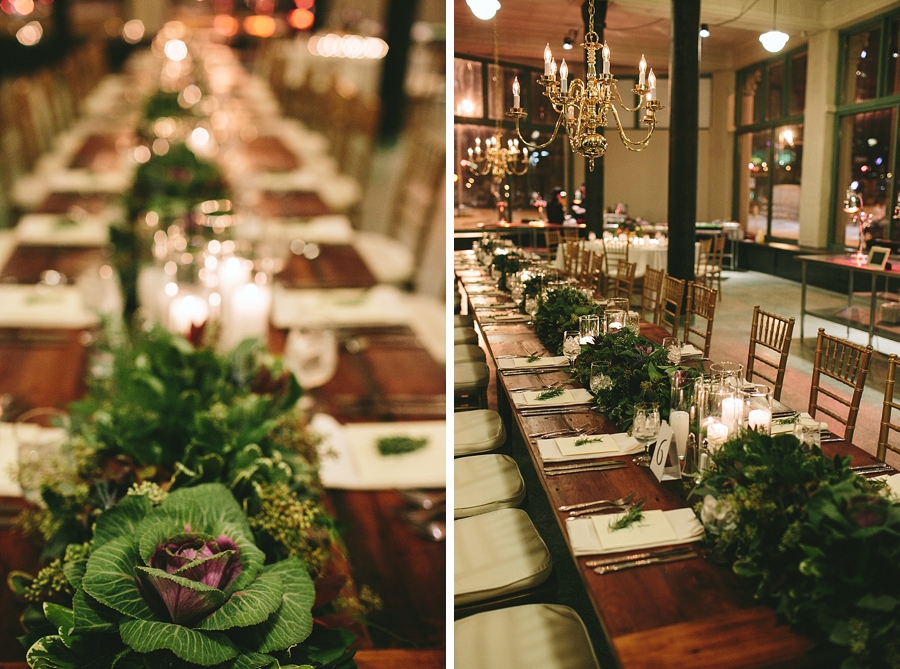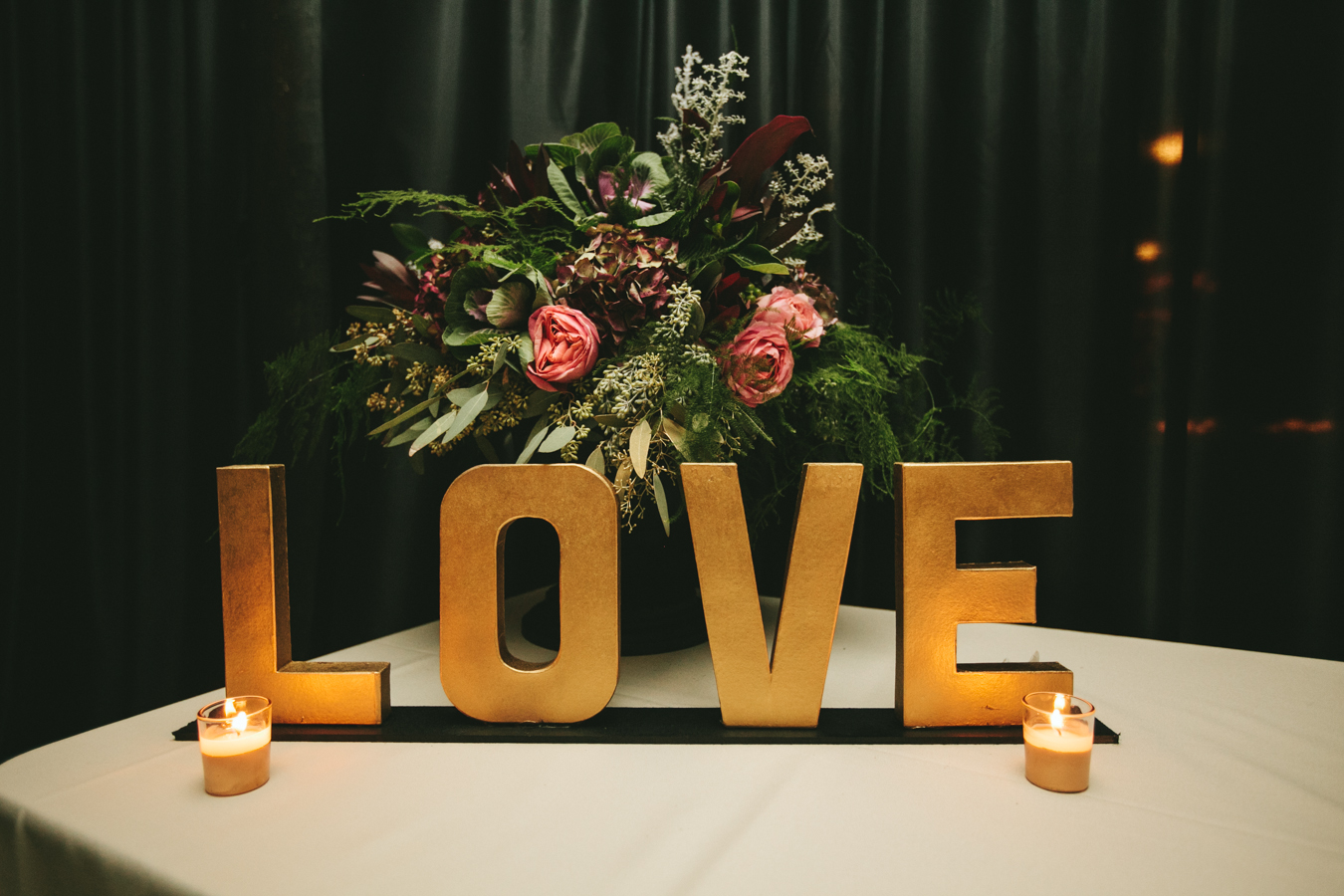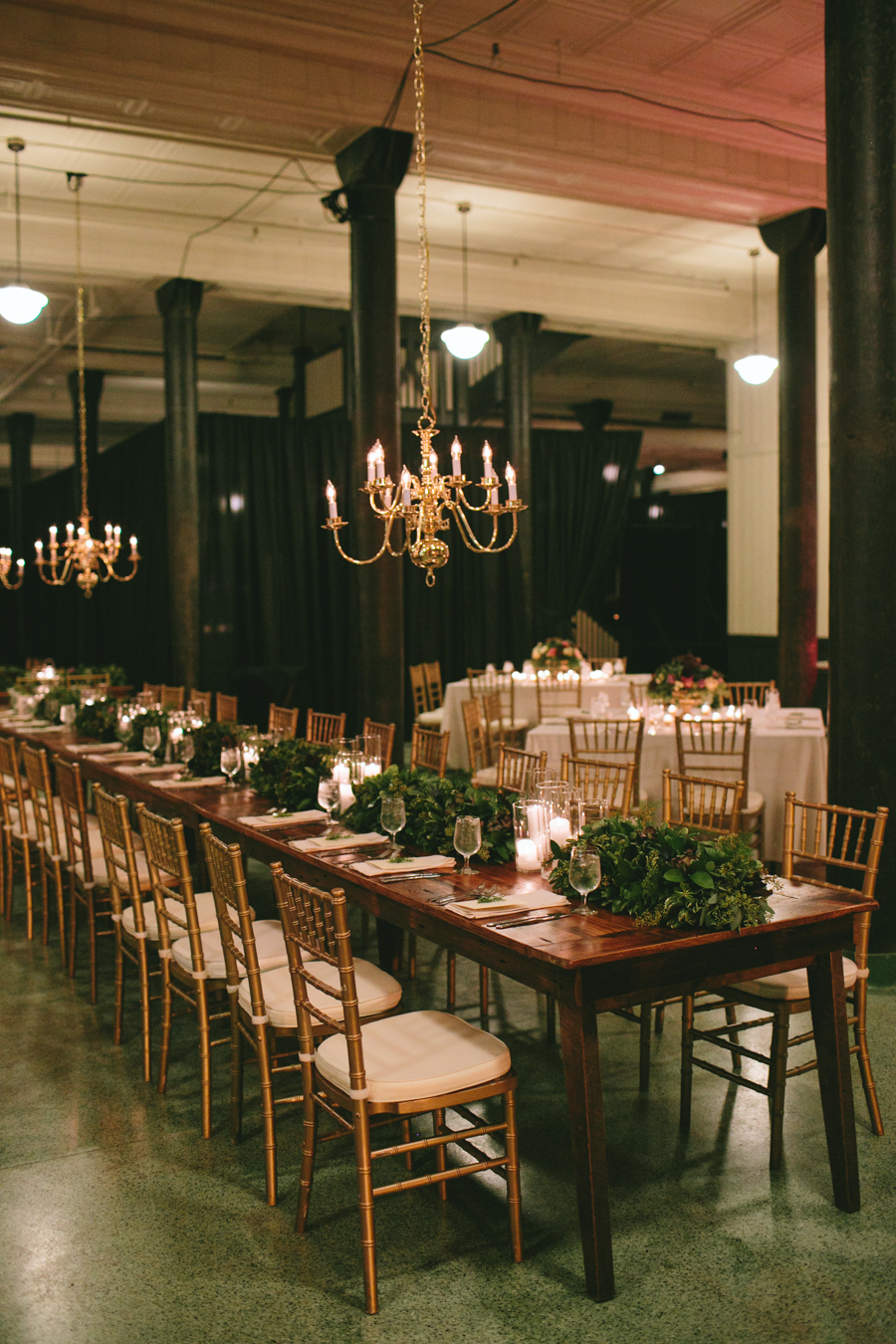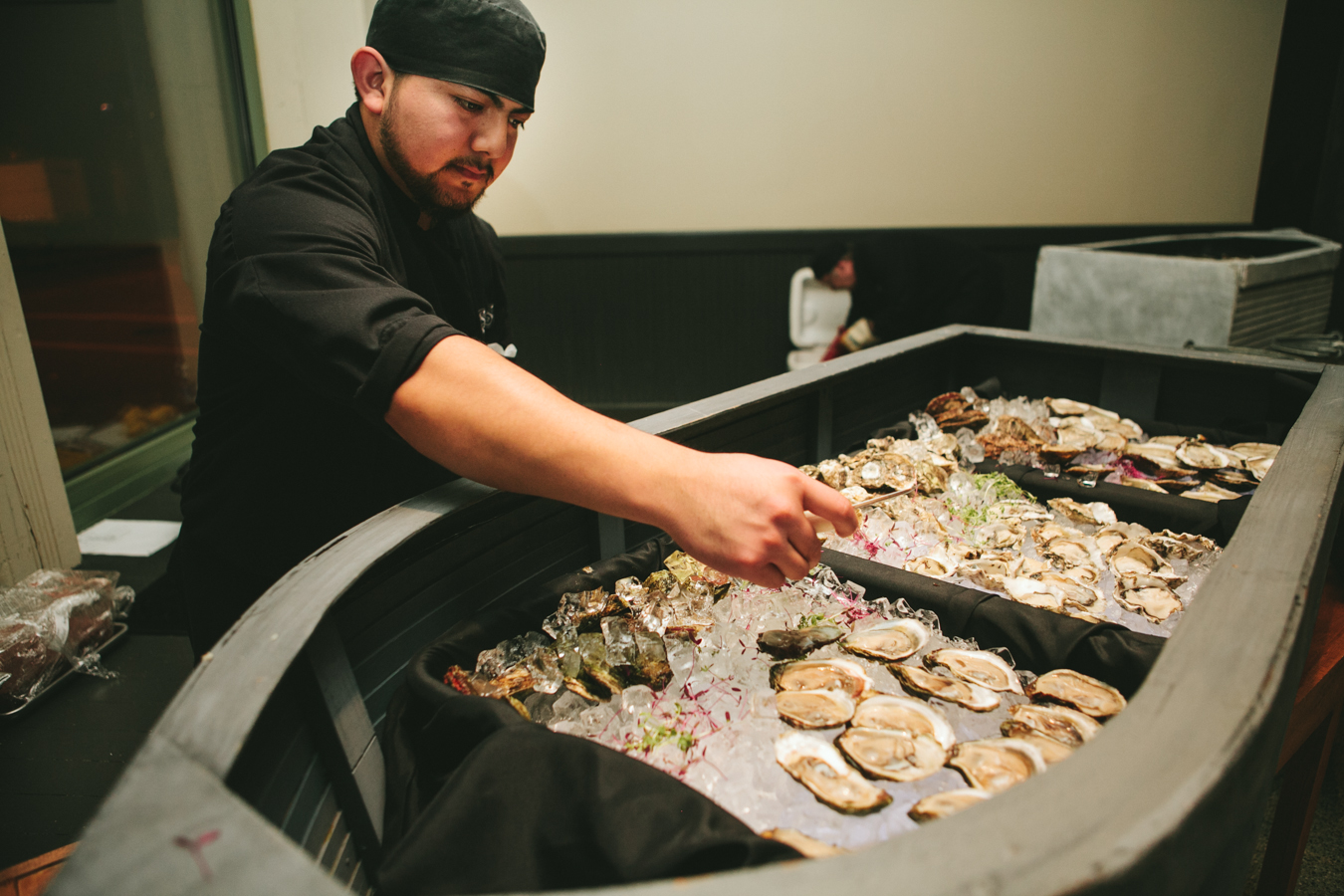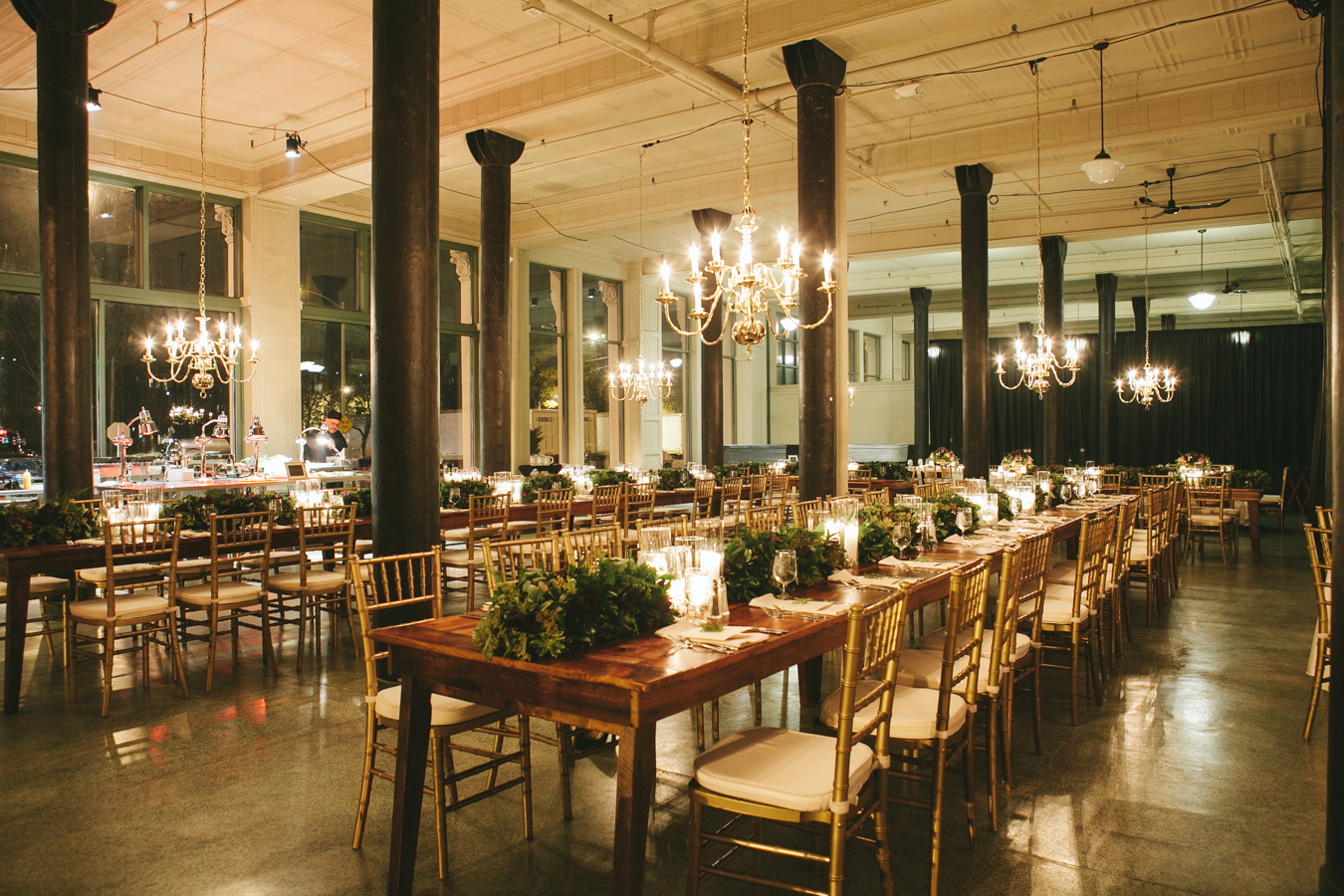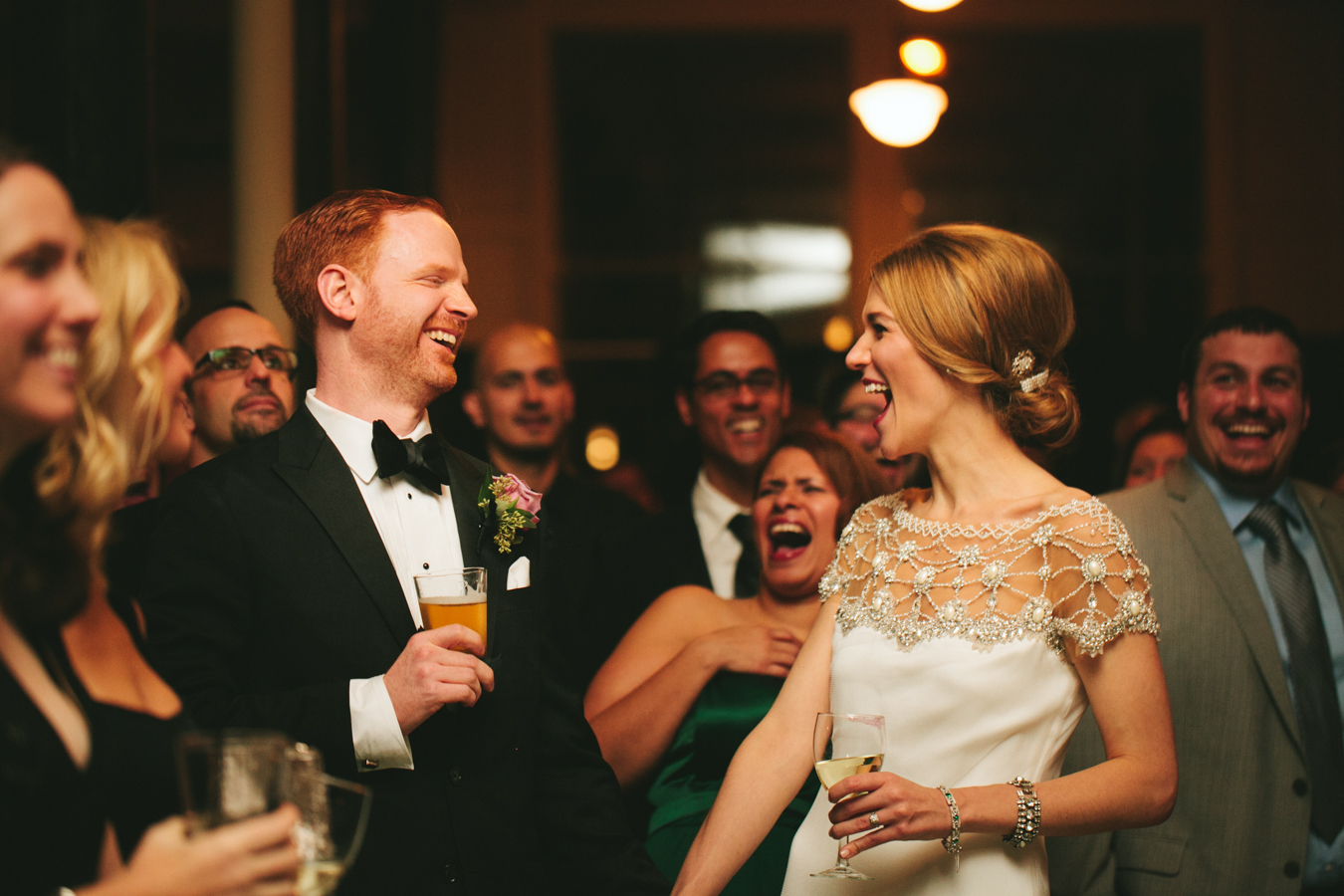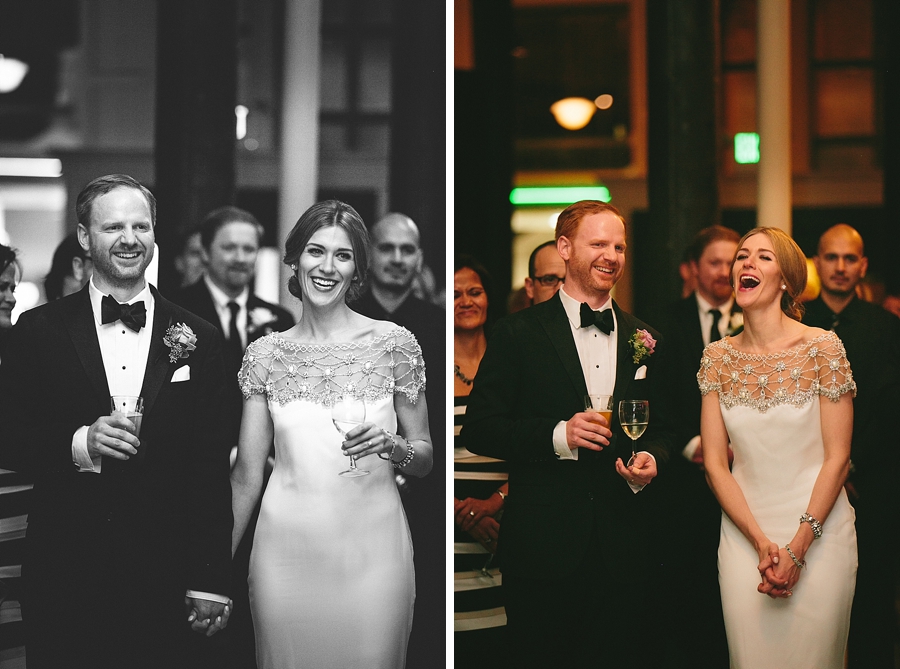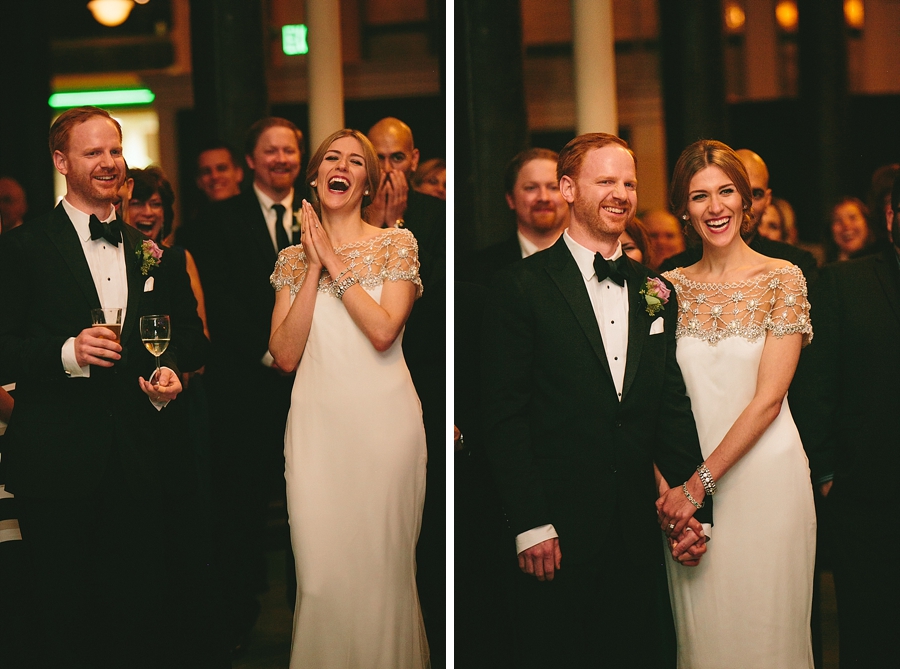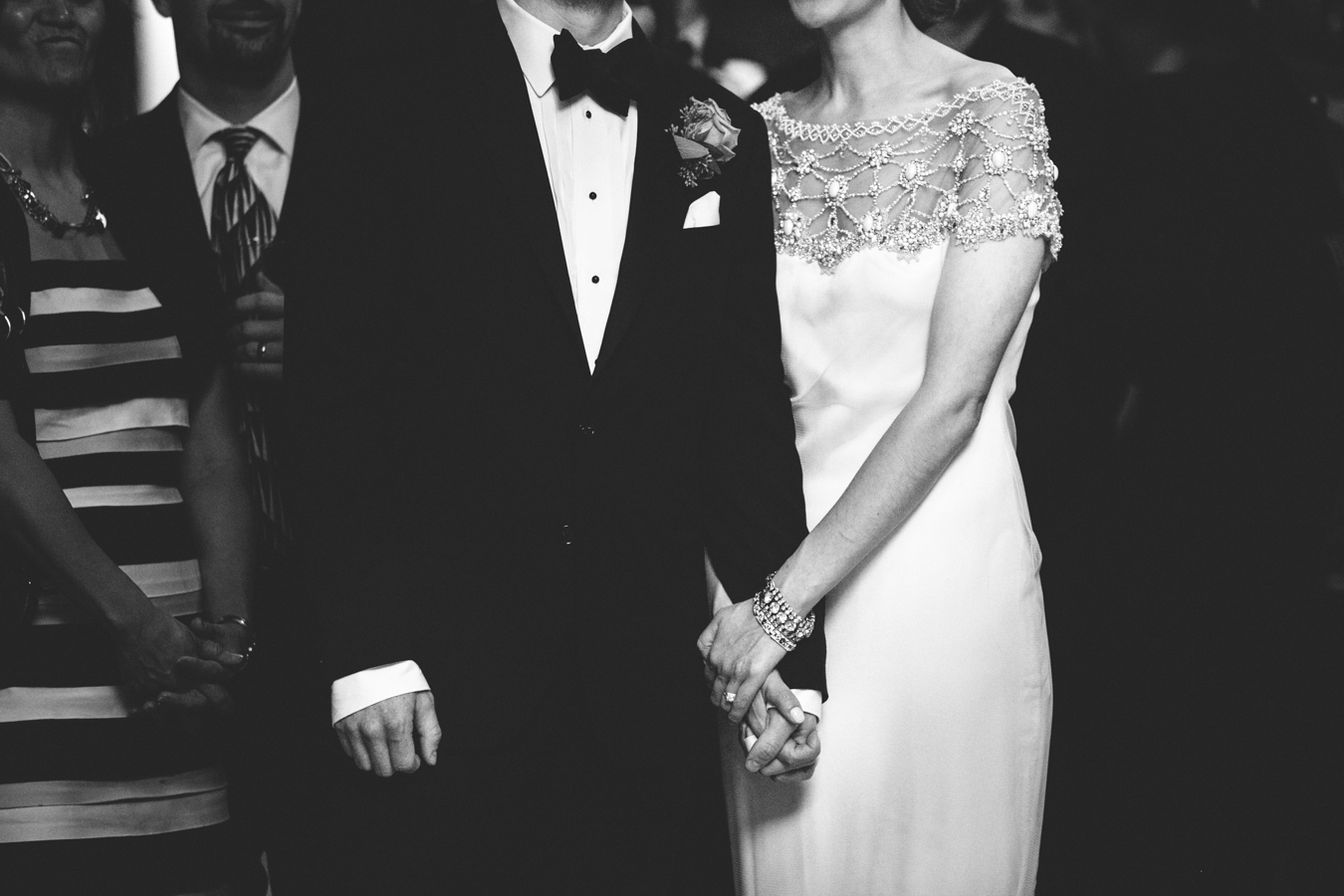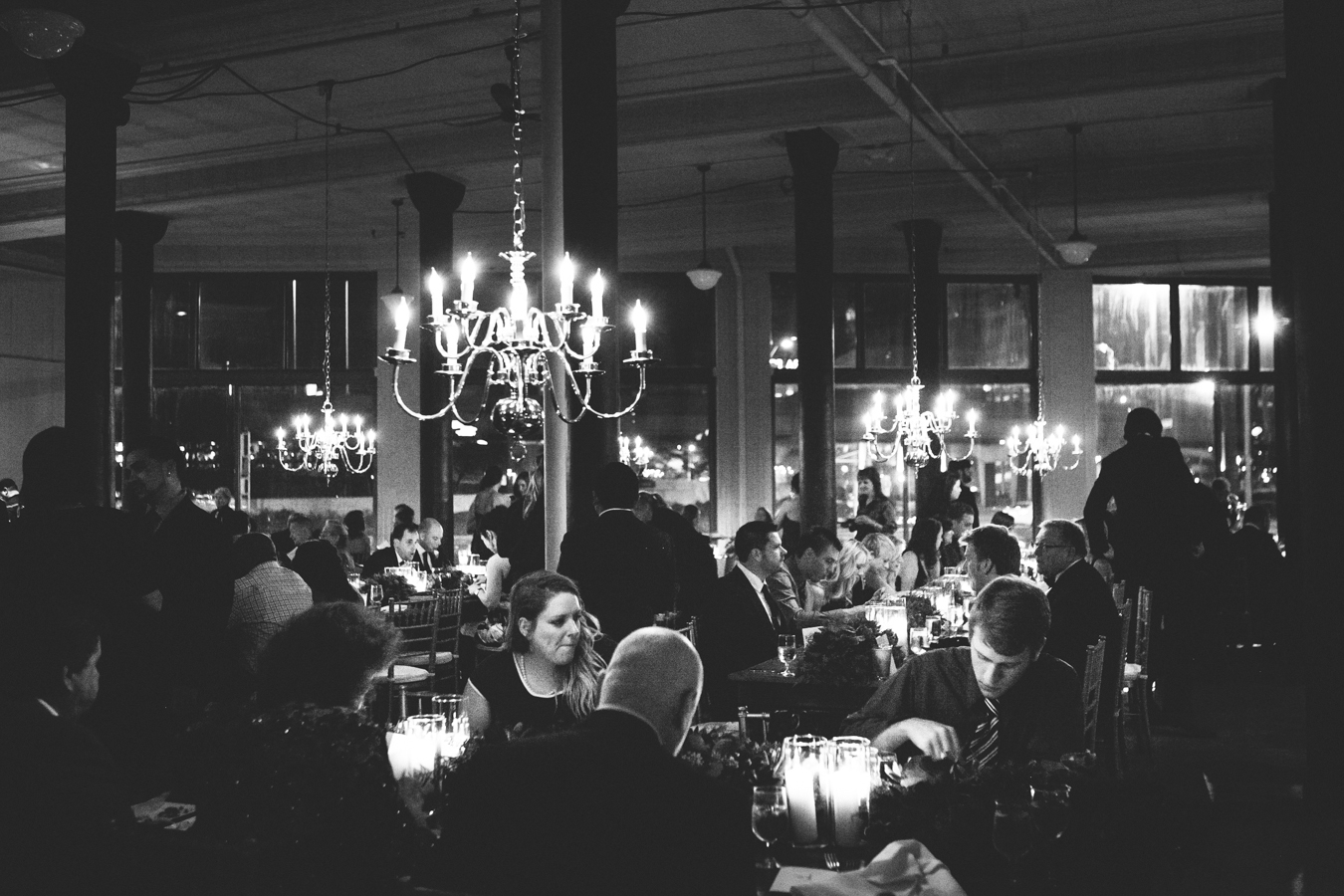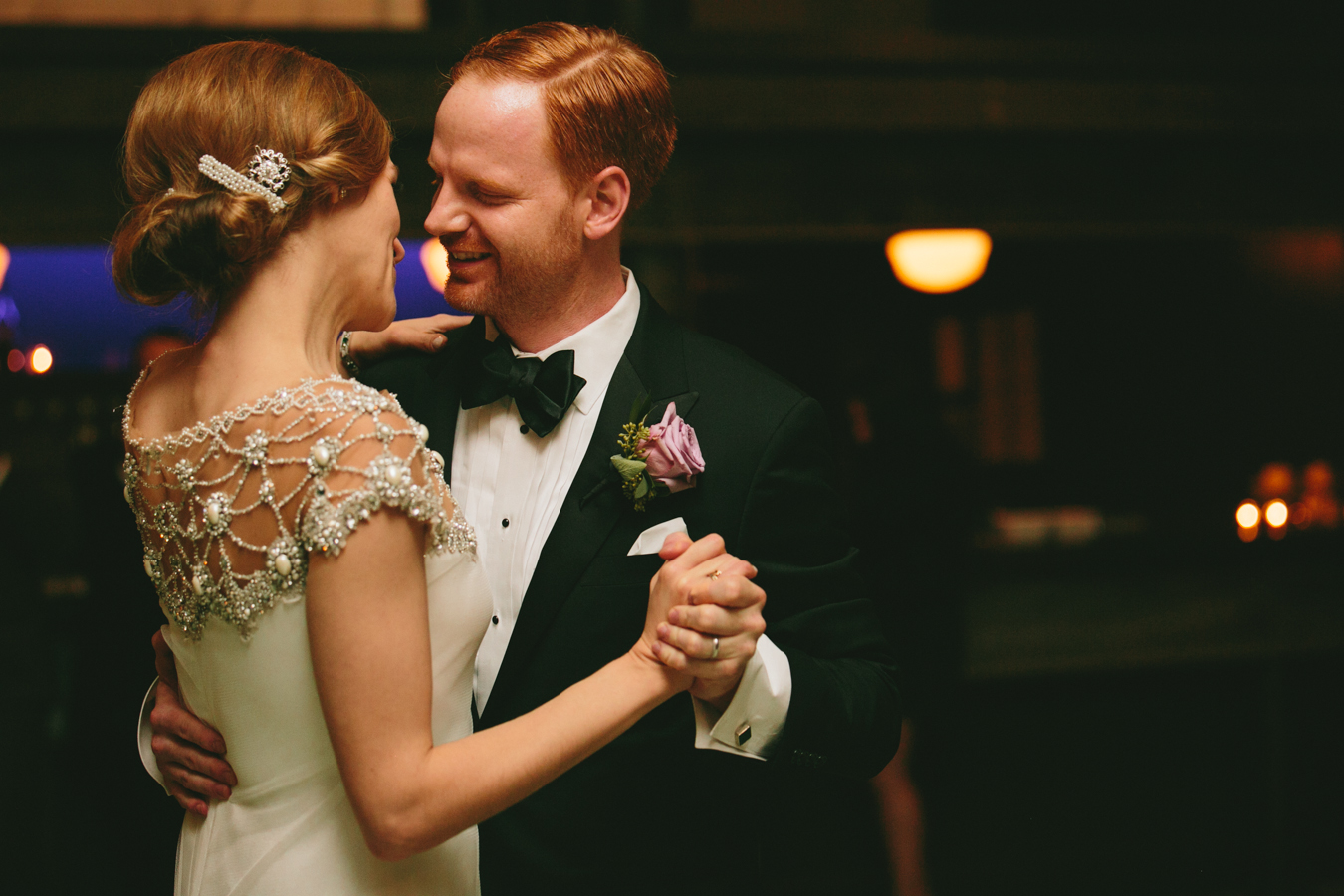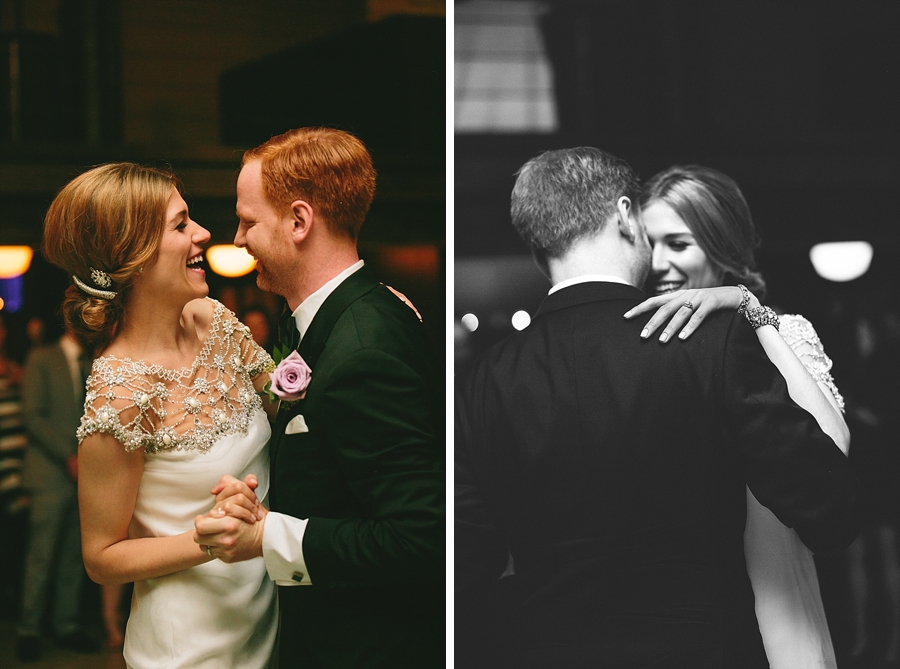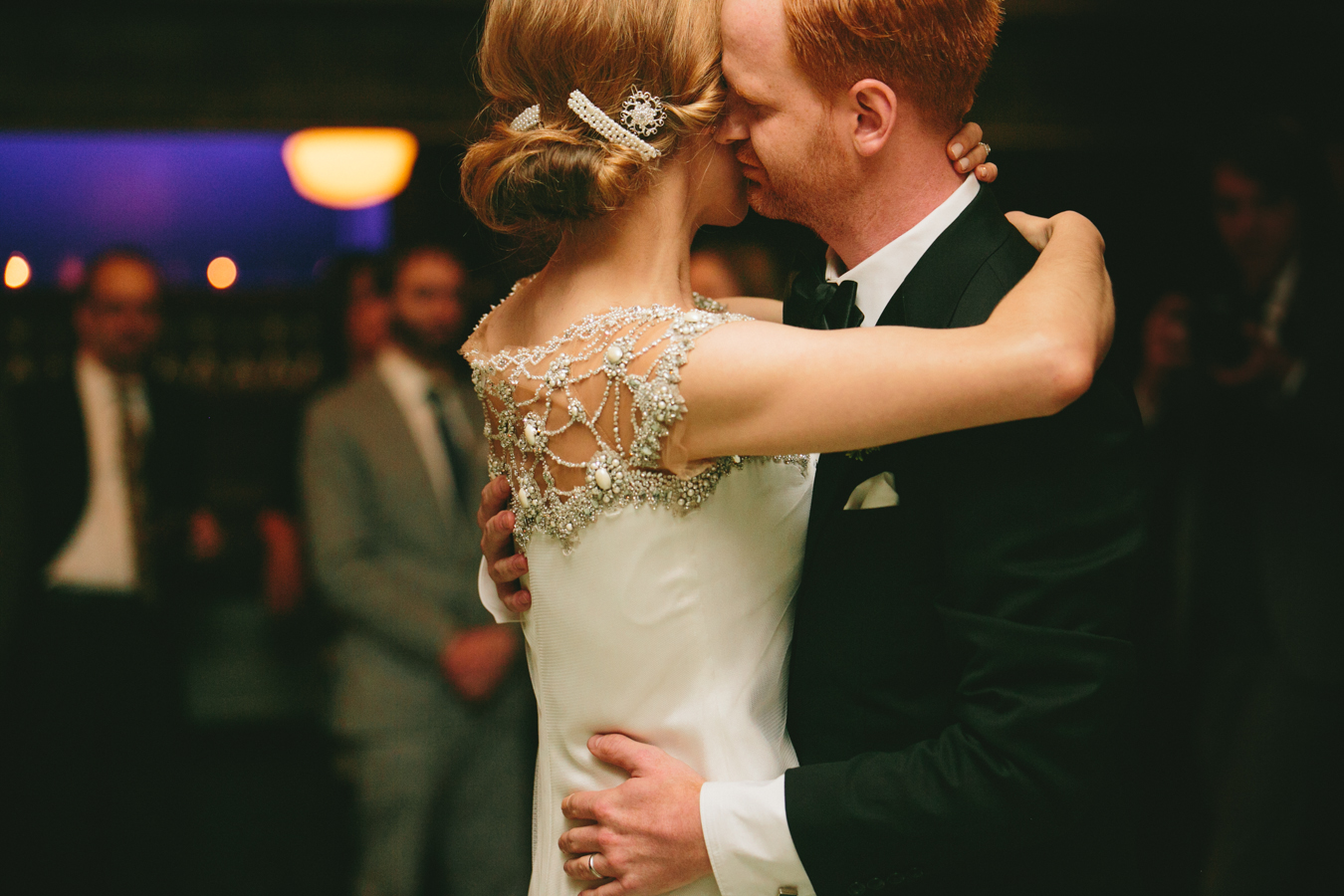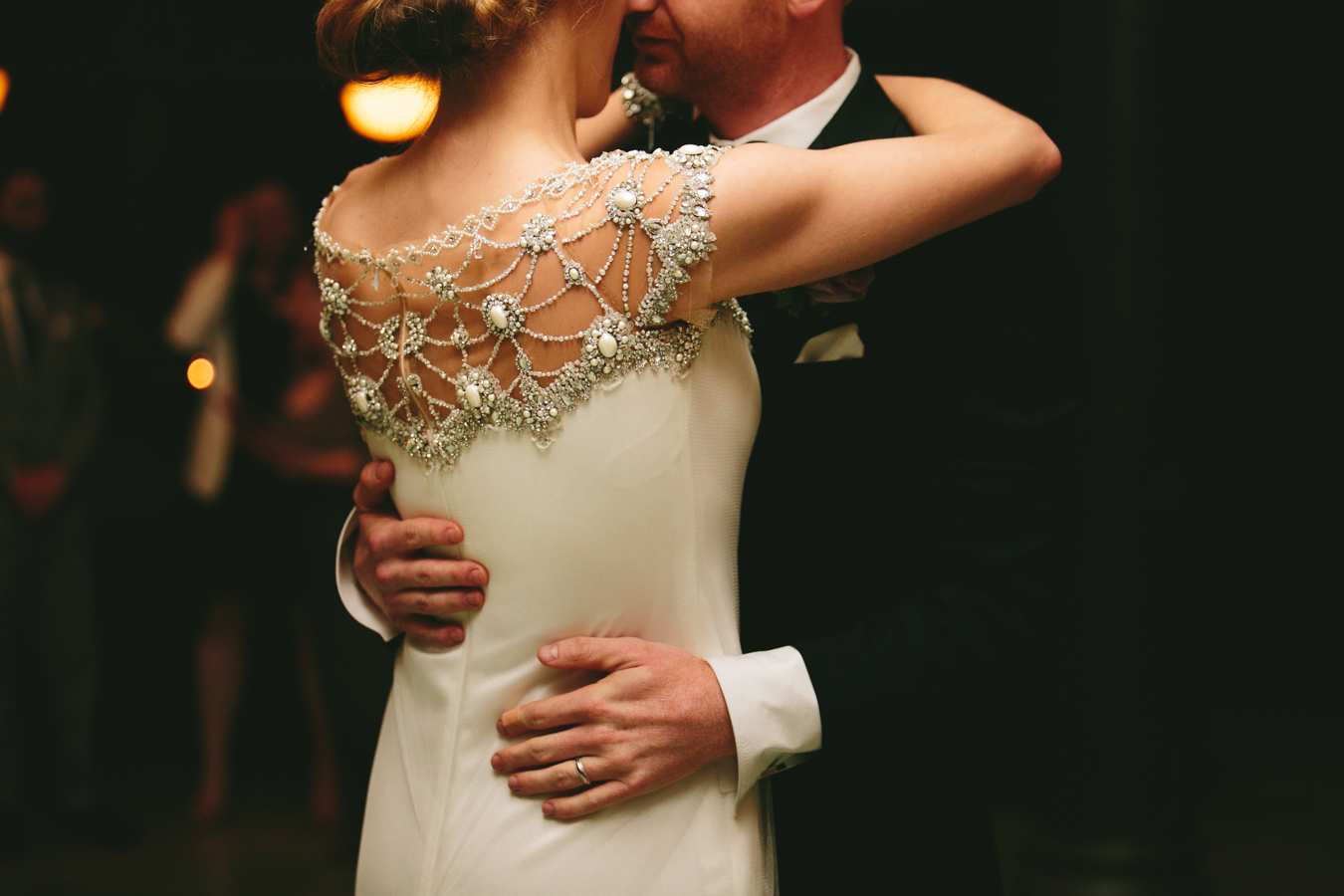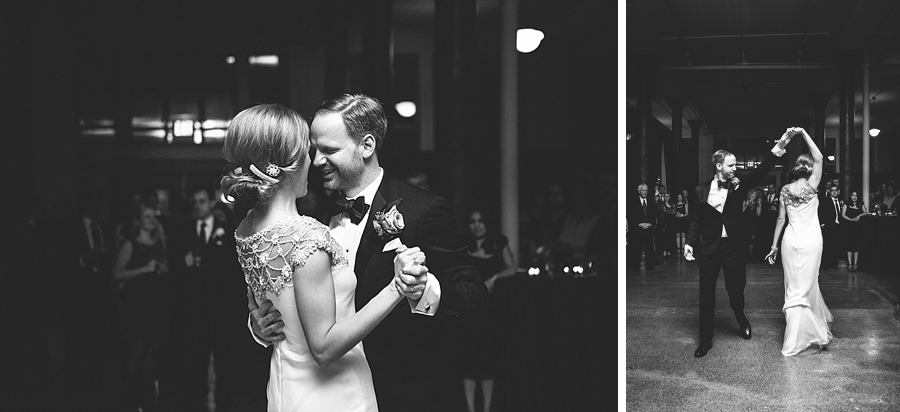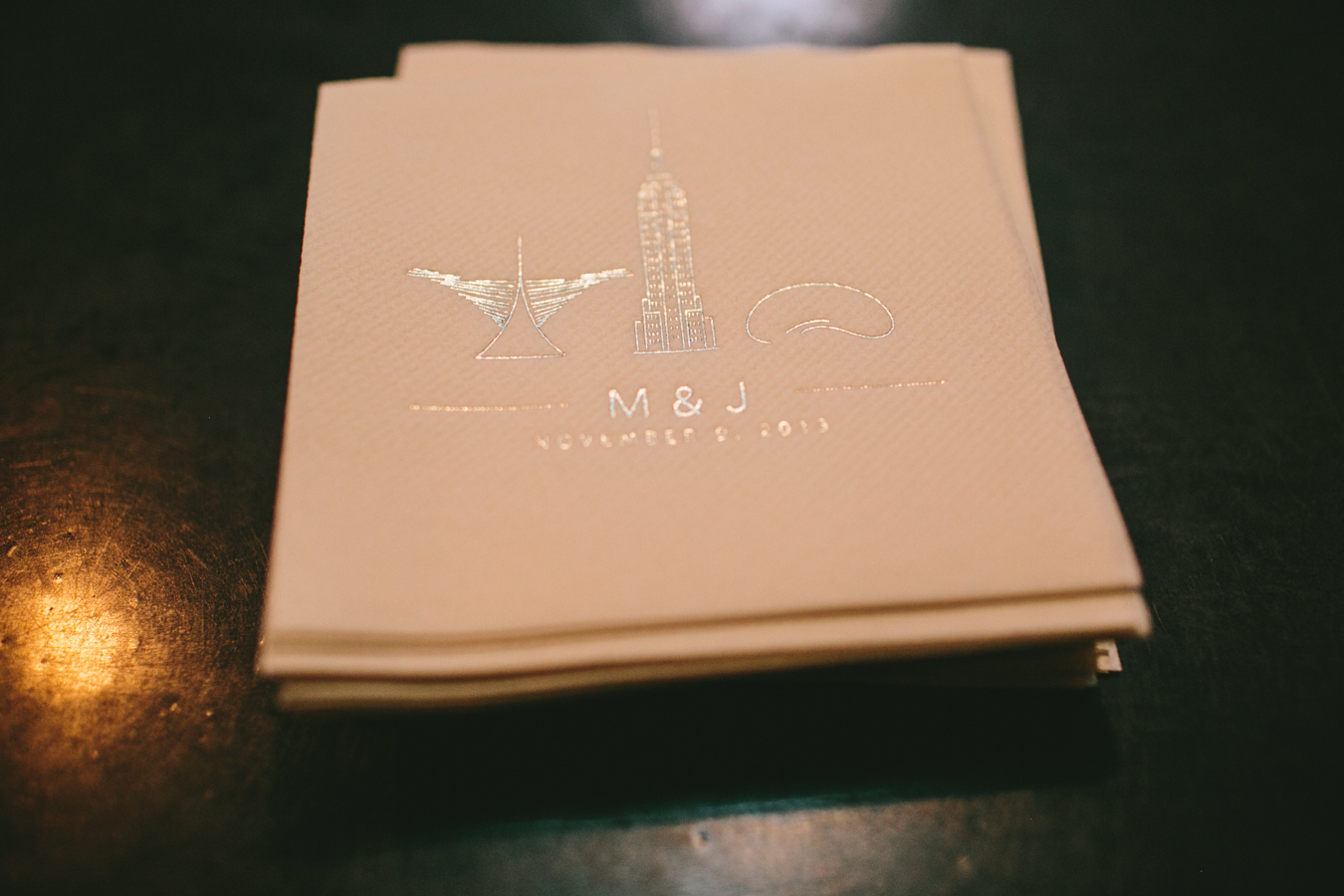 Be sure to watch M+J's video montage … that Robert Ingraham blows our minds with his work!
Miranda and Jon from Robert Ingraham on Vimeo.
:PEOPLE INVOLVED:
Photographer – Woodnote Photography
Videographer- Robert Ingraham
Wedding Planning – Megan Potter at Dare to Dream Weddings
Miranda's Dress – Marchesa purchased at Gabriella NYC
Miranda's shoes- J.Crew
Miranda's Jewelry – all vintage
Jon's Tux – J.Crew
Groomsmen's suits – their own
Bridesmaid's gowns- Hunter green Dessy in three various styles
Bridesmaids Shoes- their own
Bridesmaids Jewelry- Astrological gold cuff – CatBird in NYC; gold bangles, various
Hair stylist – Halo Milwaukee
Makeup artist – Blush Milwaukee
Flowers – Mari Trific at Whole Foods Market Milwaukee
Stationery & paper goods – Custom designed invitations – JP Stationery
Ceremony and Reception Venue- The Historic Pritzlaff building
Celebrant/Officiant – Judith Kubish
Ceremony Music – Cellist, Kristian Ring; Choir: The Marquette University Gospel Choir
Reception Music – DJ CprodG AKA Cornell McIntosh Brooklyn
Wedding favors – Donation to the Wisconsin Humane Society & Miracle Fortune Fish
Caterers- Saz's
Cake –  Croquembouche from Éclair bakery in Chicago
Wedding rings- The Jewel Boutique in NYC 
Ceremony songs: Processional: John Mayer's Gravity, sung by our gospel choir, Ring Warming: Peter Gabriel's The Book of Love, Recessional: Brighter Day
First Dance: Joe Cocker's version of Something