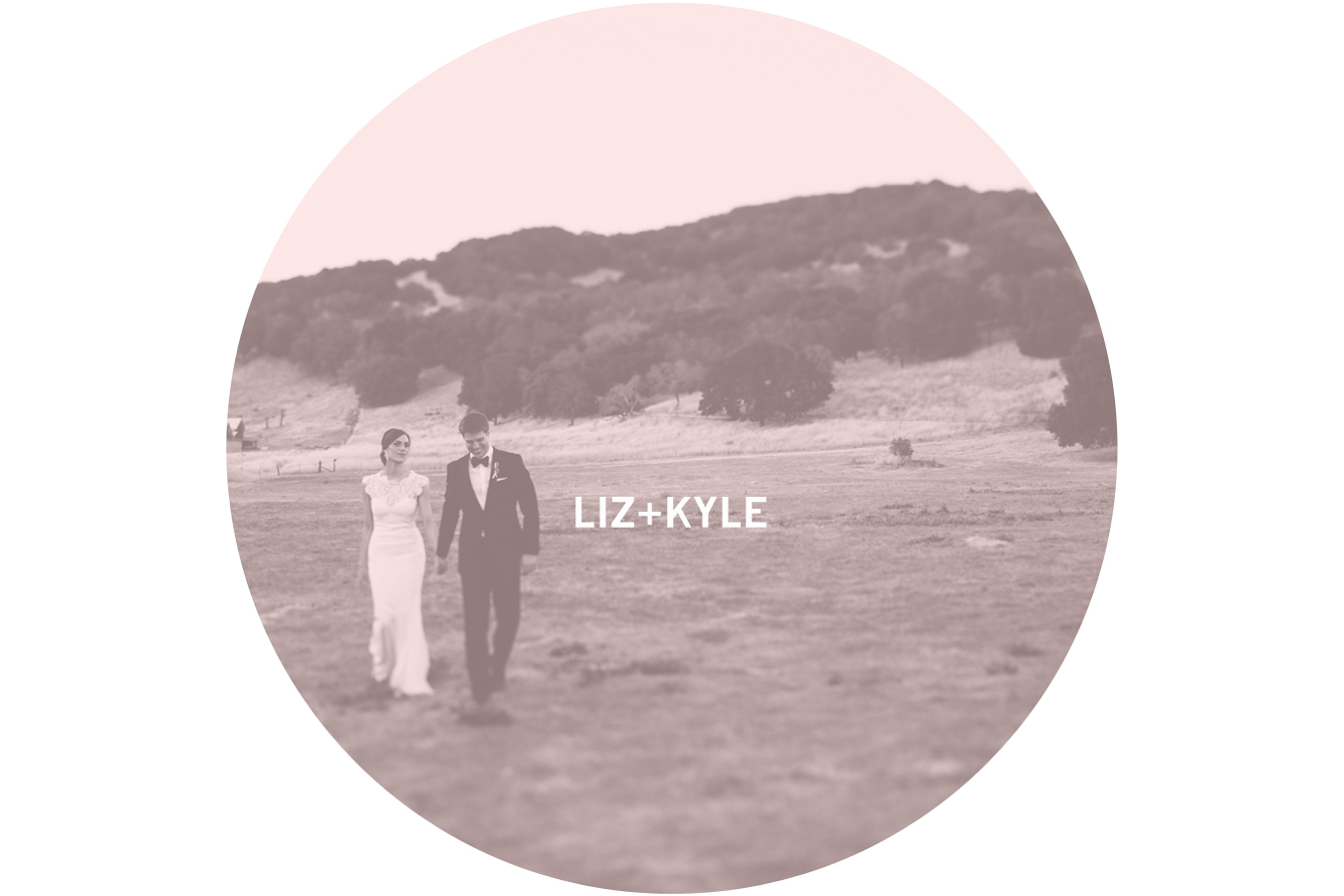 Liz + Kyle have graced this blog with their presence before, just over a year ago, and now it is time to share their very big day with all of you!  Getting to capture the story of these two was an absolute dream for us.  Liz's emails started before they had even chosen their date, as they were set on having us be their photographers and had to be sure we were available on whatever date they chose.  From start to finish, we felt completely trusted and empowered to be ourselves, to be authentic, and to be artists depicting an incredible love story.  And so, more on that story…
Liz + Kyle met the first day of their freshman year at Stanford, in their dorm, Branner Hall. Liz says, "He was so genuinely kind and boyishly charming, I knew he was the one. We dated (on… then off… then on again) for the next decade or so until we decided to make it official. We were honored that so many of our friends who had been by our sides from the night we met 11 years ago were able to join us for the wedding and help us celebrate. Our wedding was a magical, meaningful, gold-gilded, champagne-fueled, love-filled day."  
These two have already been together for practically half of their lives, and their commitment and love for each other remains completely inspirational.
 Liz + Kyle's celebration took place at Ramekin in breathtaking Sonoma, California.  They tirelessly DIY'd in preparation, hand painting candles for the tables and spray painting frames for the family photos and signs, and even handwriting personalized notes that each guest found sitting at their place at dinner.  Every detail of the day was about celebrating their family and friends.  Liz wrote, "Many people told us to make our wedding day ALL ABOUT US. And luckily, we were able to plan our perfect day. But, a wedding isn't just for the couple, it is also for your family and friends, and lets them share in your special moment. So, we tried to be really conscious of the experience our guests would have the weekend of our wedding. We wanted it to feel like a little getaway celebration, which is why we chose Sonoma, half way between our families in Los Angeles and Portland, and just outside of our home, San Francisco. To make transit easy once everyone arrived, we made sure that the distances between events were walkable. The food had to be awesome and the beverages had to be flowing. Delicious wine and a bevvy of desserts were essential.  We were blown away by the outpouring of love we felt that weekend."  Kyle said, "Start to finish it was the best day of my life– simultaneously the culmination and beginning of our relationship and it was so special to celebrate with all our friends and family."
Fun fact: Liz + Kyle's big day has also been published over on Snippet & Ink today!  Check out their full feature here.
And now, Liz + Kyle's advice for future brides/grooms currently planning their wedding:  [If you're engaged or might be planning a wedding soon, this is all so good to know!]
"What they say is true… After all that planning, you finally get to live out all the spreadsheets and timelines, but, the day can fly by if you let it. Some lovely friends took us aside throughout the weekend, reminding us to breathe and enjoy. We also planned things so we could savor every moment with friends, family, and each other!
DIY can be a blast (realistically D-I-Try). Or it can be a comedy of errors. Do a cost / benefit analysis to determine which projects are worth it, and which ones should be outsourced. Spray painting yourself gold every weekend for a month might be worth it to you, or it might not! 
We rented out the Inn above our venue, Ramekins, so we could have some of our Branner Hall-mates and closest pals in the neighboring rooms. It felt like college again (but with classier outfits). We got up early the morning of the wedding to get ready and hang out with them. We did a first look so we could have quiet time together and could enjoy cocktail hour with all the guests. We also did first looks with our parents. We are both only children and our families of three are extremely close, so it felt important to spend private time together. Though we didn't have a big bridal party, we invited 20 of our friends to a champagne toast right before the ceremony so we could say hello before things got started. At the reception, Kyle and I tried to stick together. It is so easy to get pulled apart into different conversations, so just hold hands – buddy system! We also had an after party at a local dive bar to keep the party going.
And finally, trust Team Woodnote. Caroline and Jayden suggested stealing us away for a quickie sunset photo shoot while the guests finished dinner, and we were so glad we did. It was a really special time with just the four of us to take a break from the reception and get some unbelievable photos in this vast field nearby. And, go for the photo booth. There are so many priceless moments that Jayden captured of guests who otherwise might not have been in our photos. From the first time we met Caroline and Jayden, they were lovely, creative and put us completely at ease. They were game to try anything (sunrise! sunset!) and in the year leading up to our wedding, became more than just our favorite vendor, they became our friends. You really do spend your whole wedding day with your photographers, so make sure they are awesome at what they do, and are awesome people too!"
SO much good advice, guys!  Thank you so much for being so thorough, and also for being so trusting and kind with us and about us in your words.  So, so much love for you both!  [PS: See you at Burning Man 😉 ] xoxo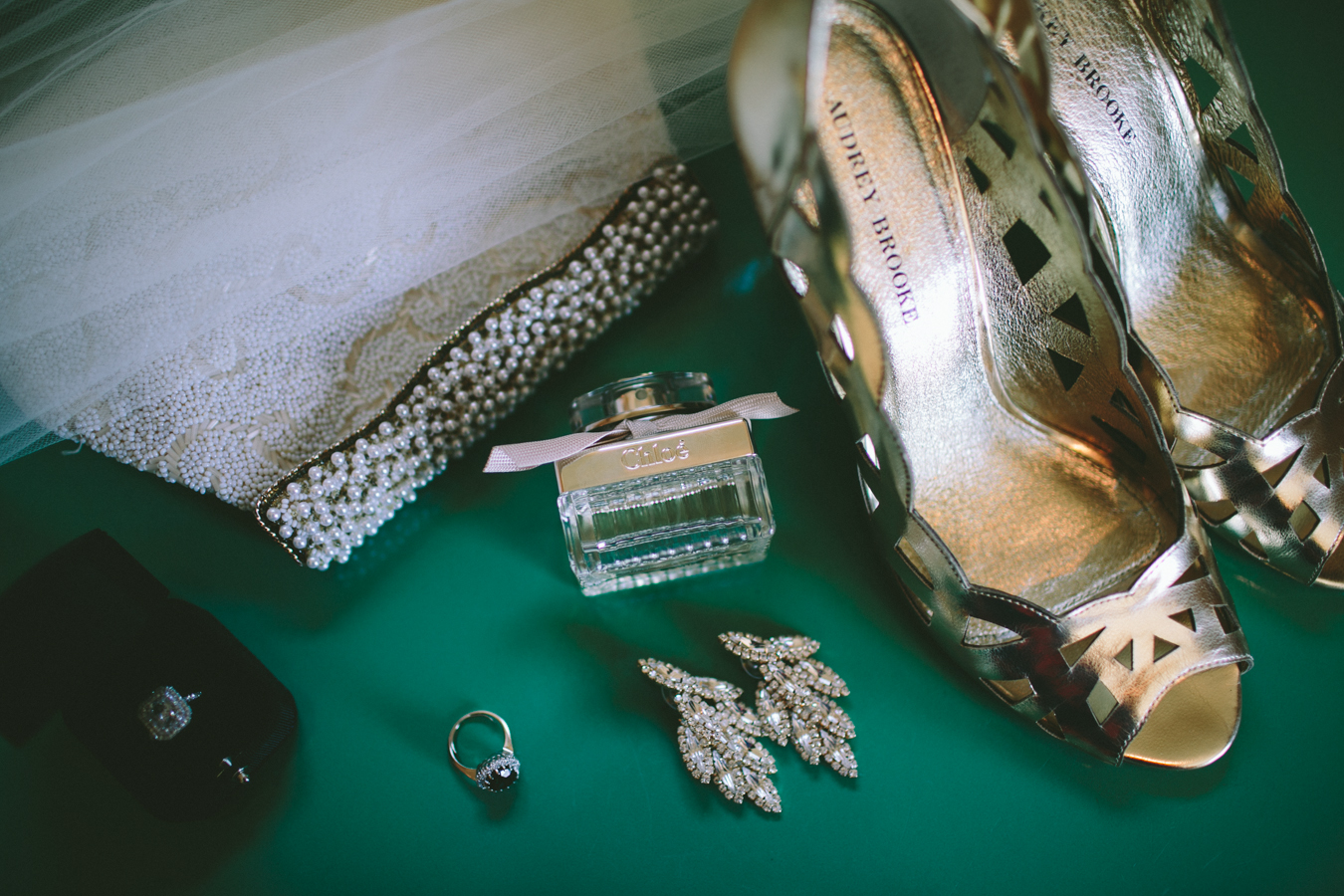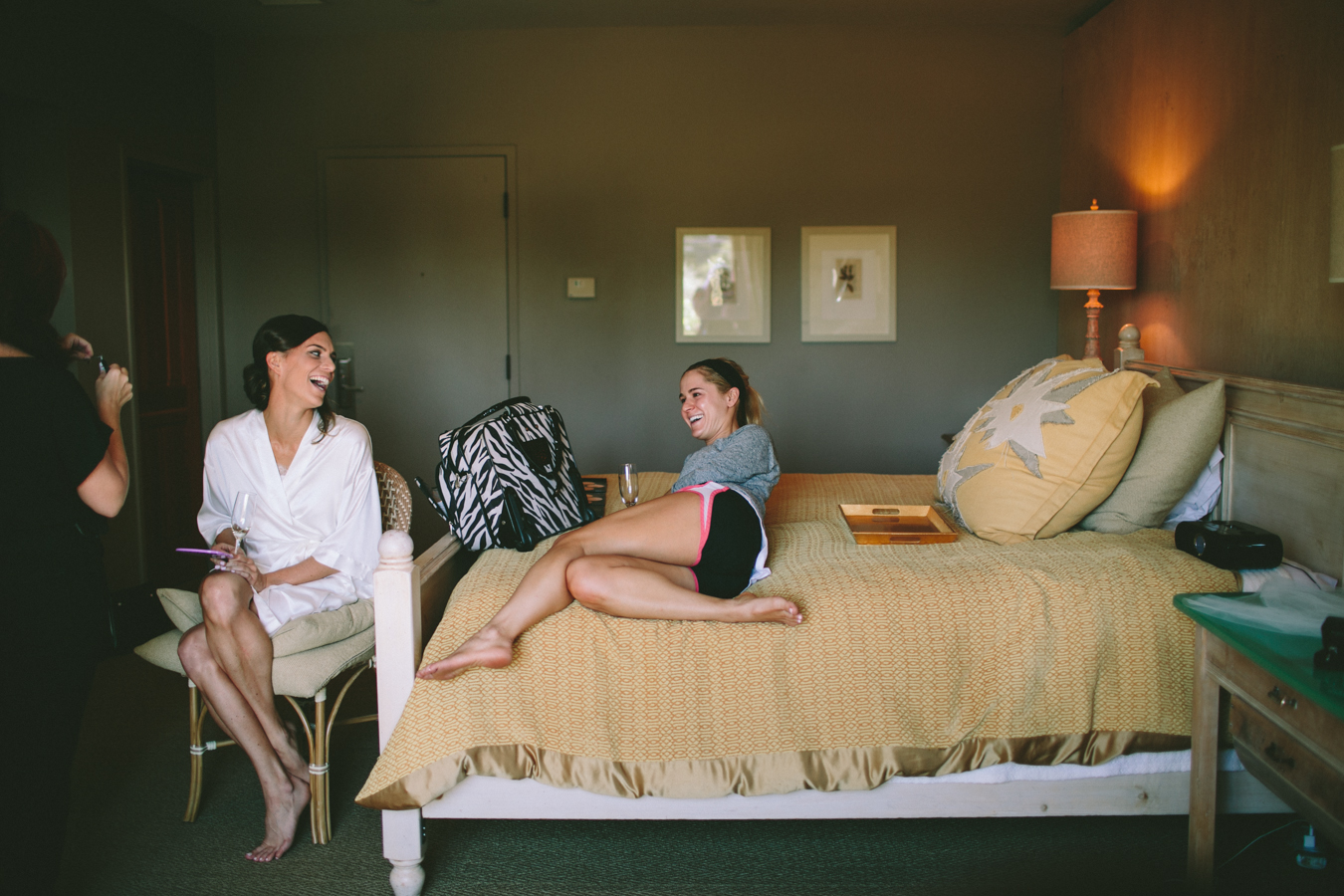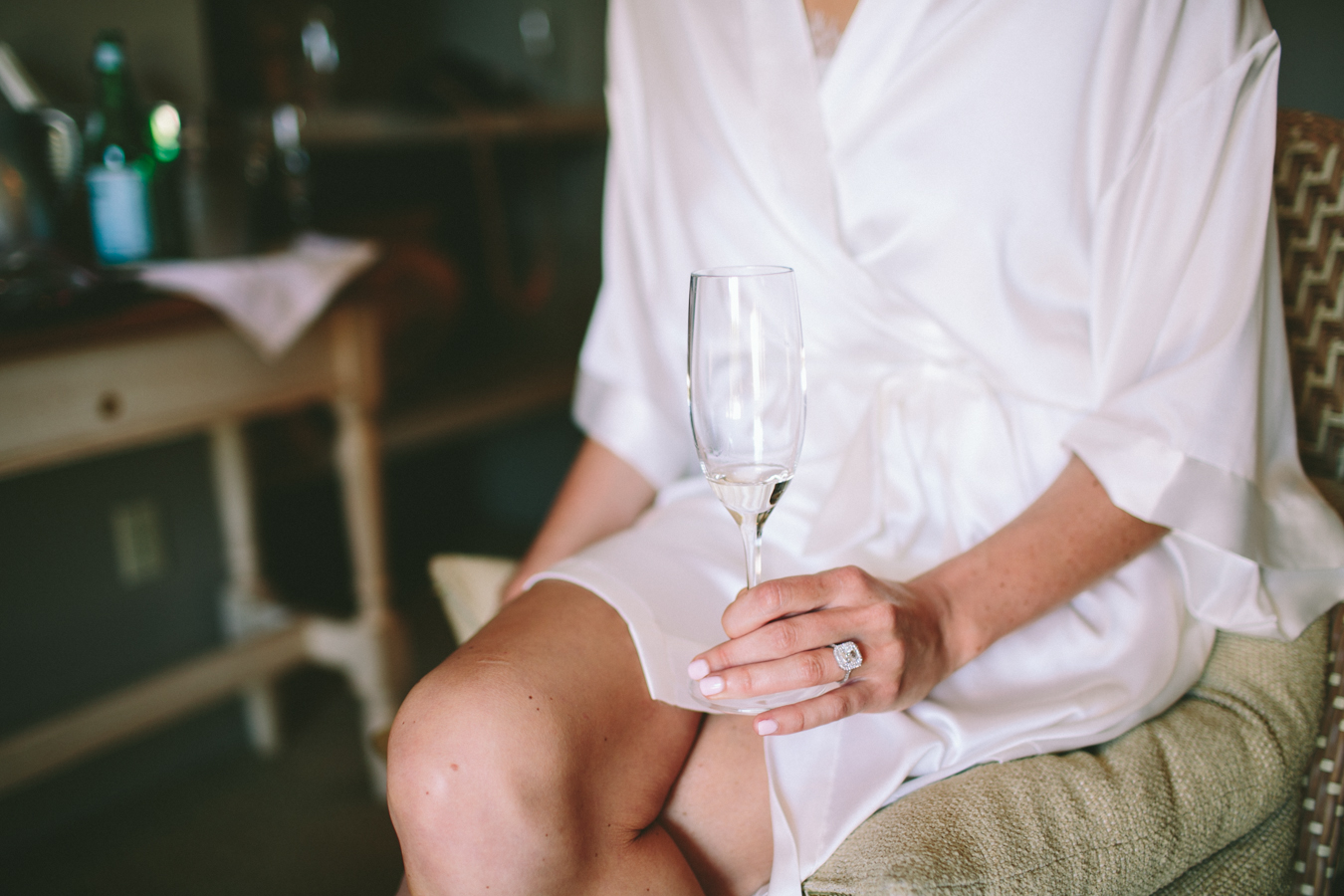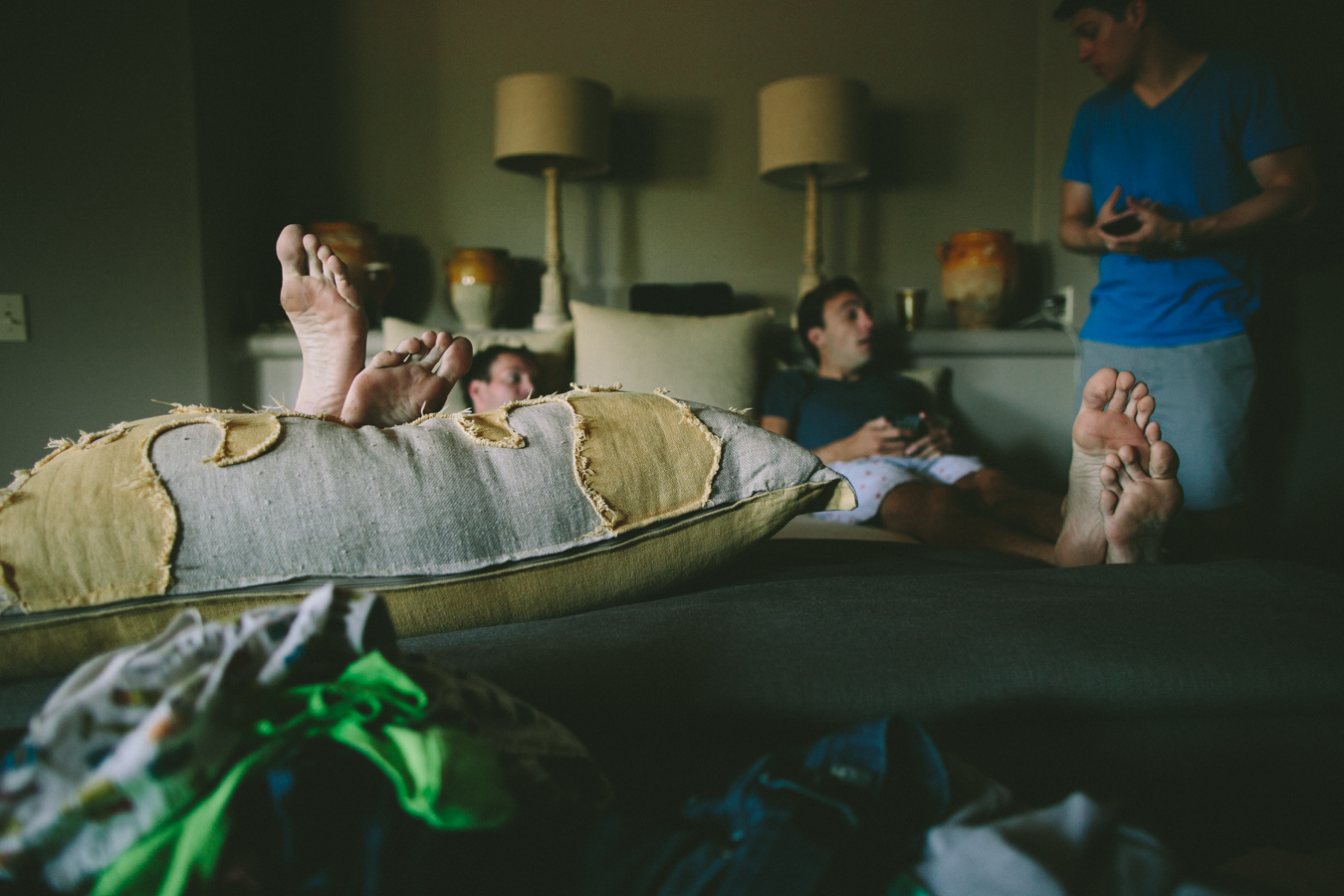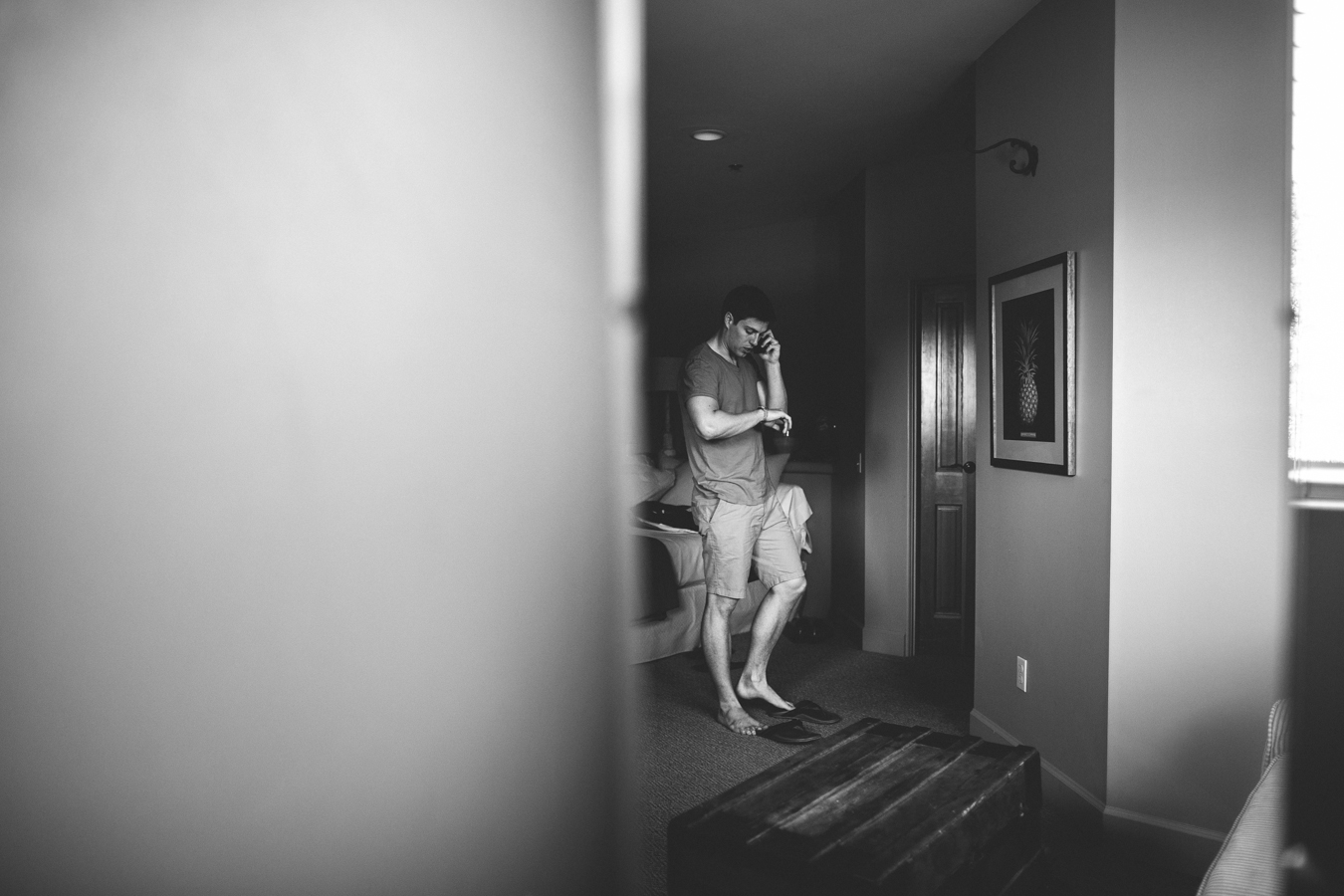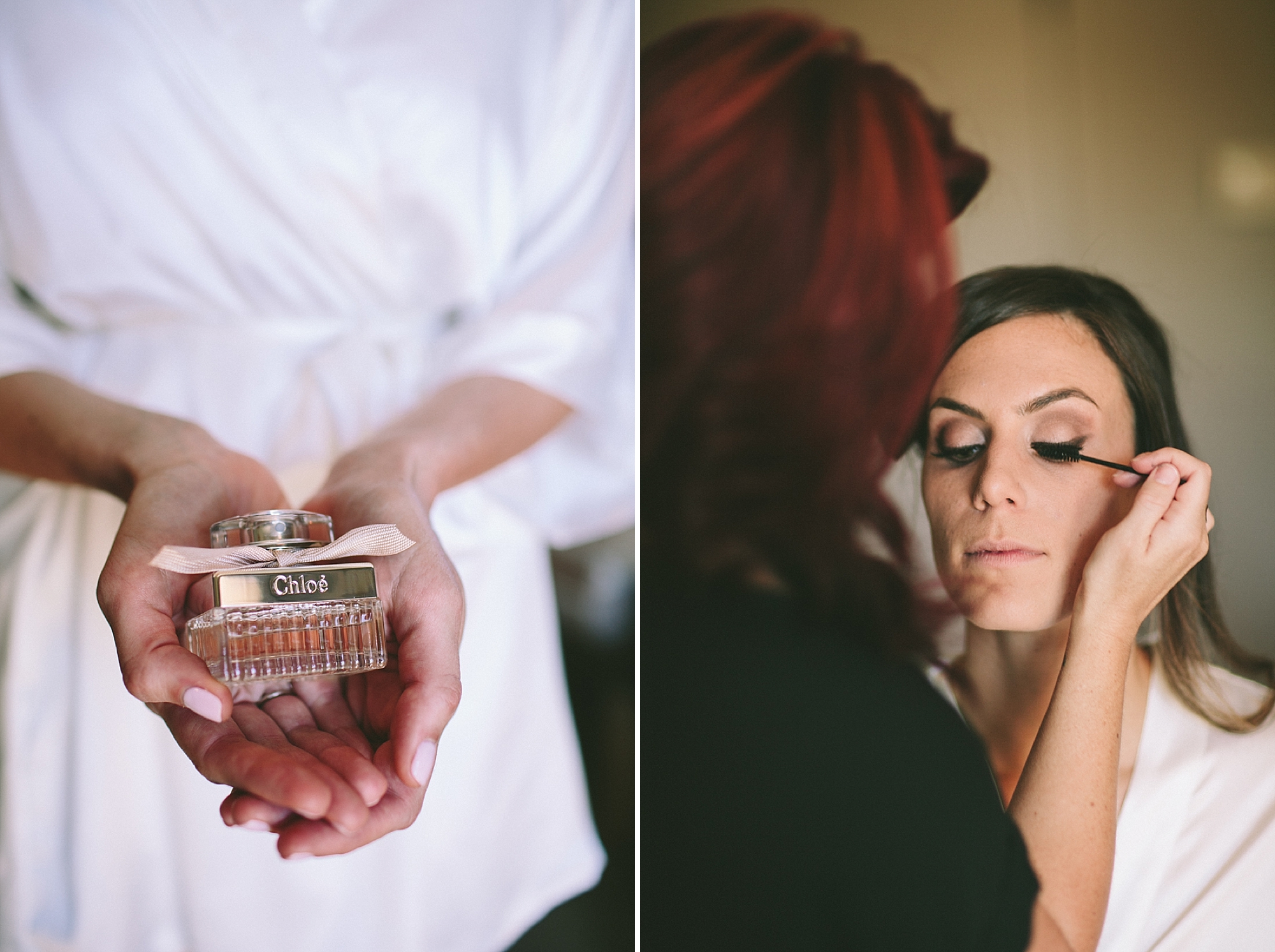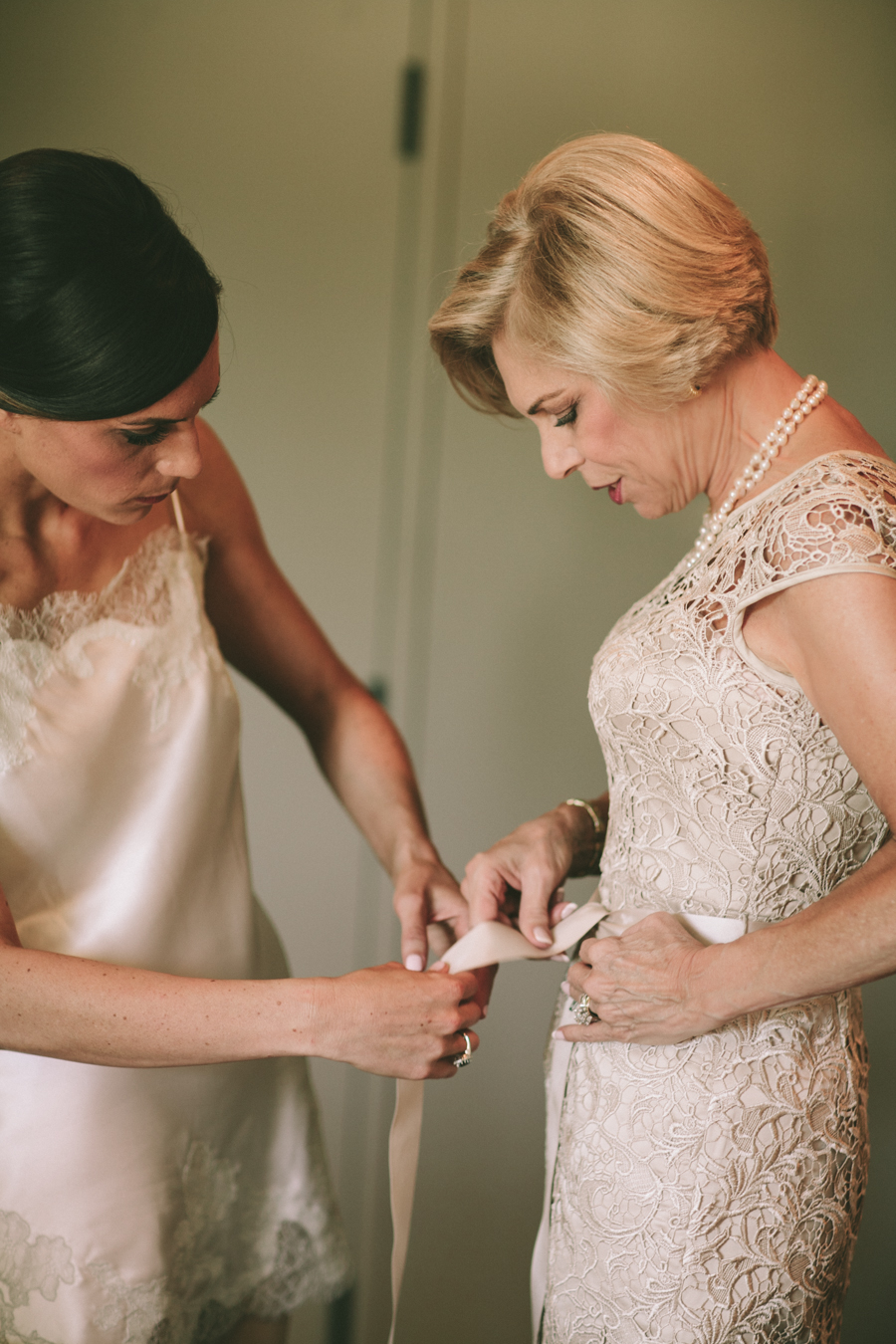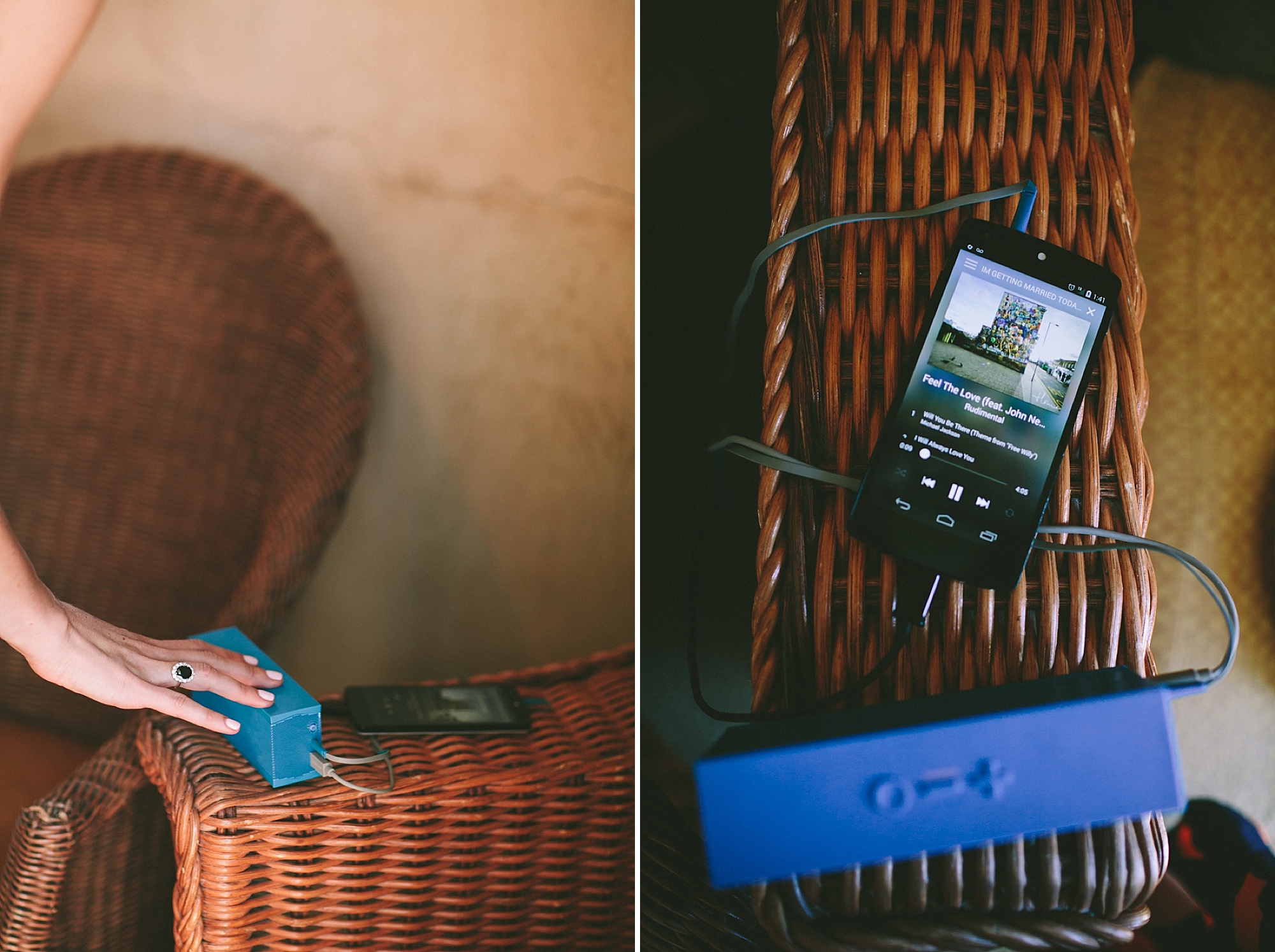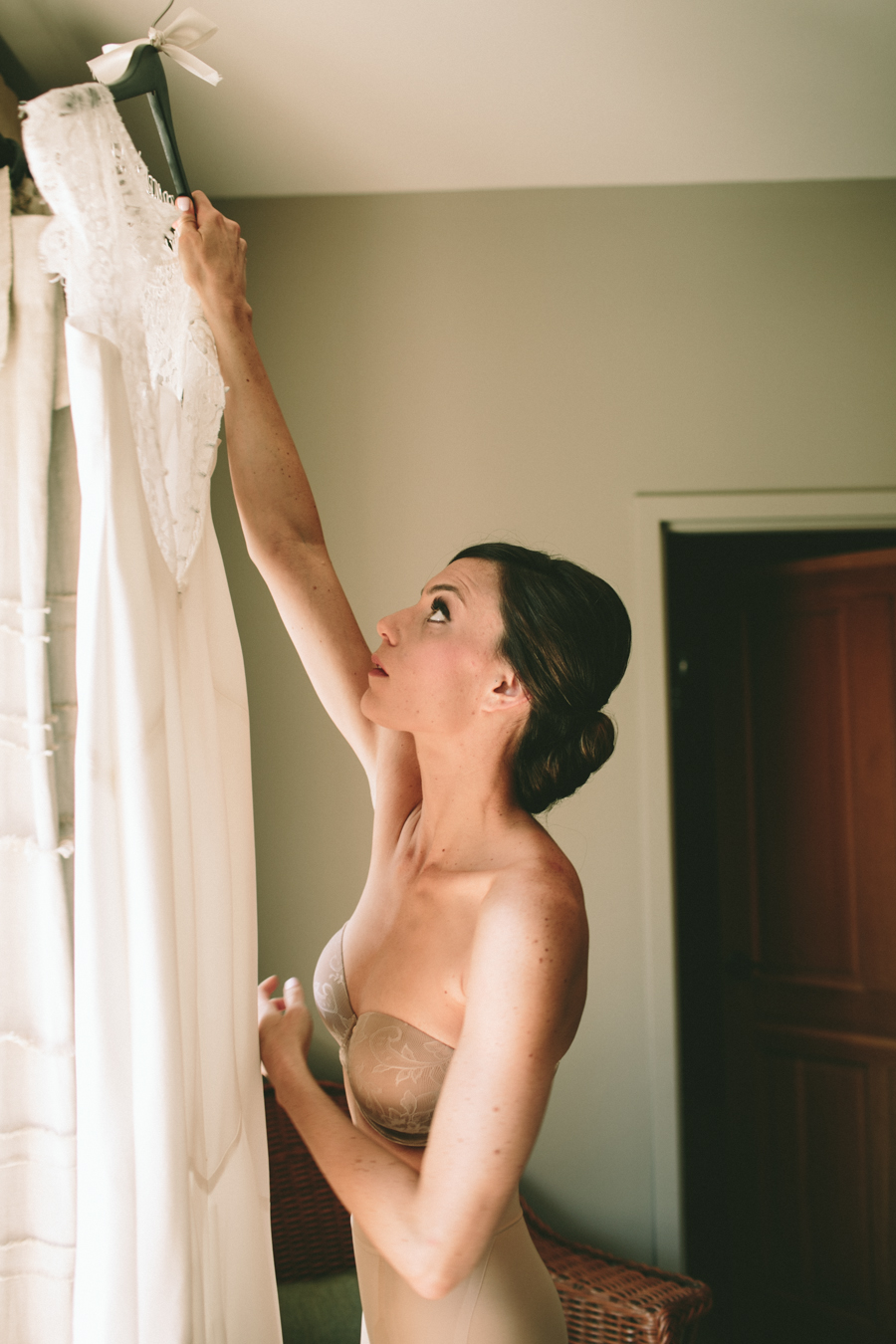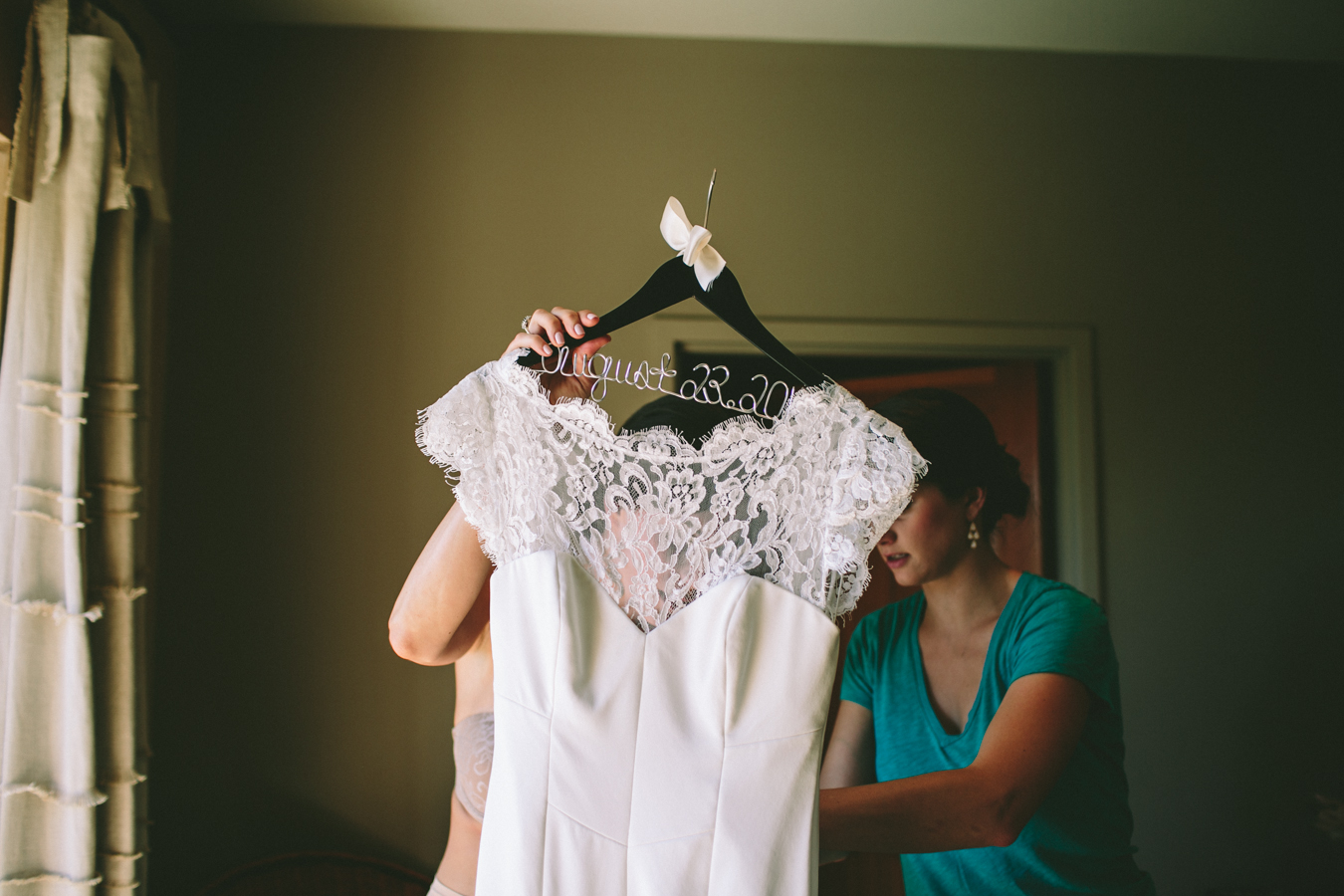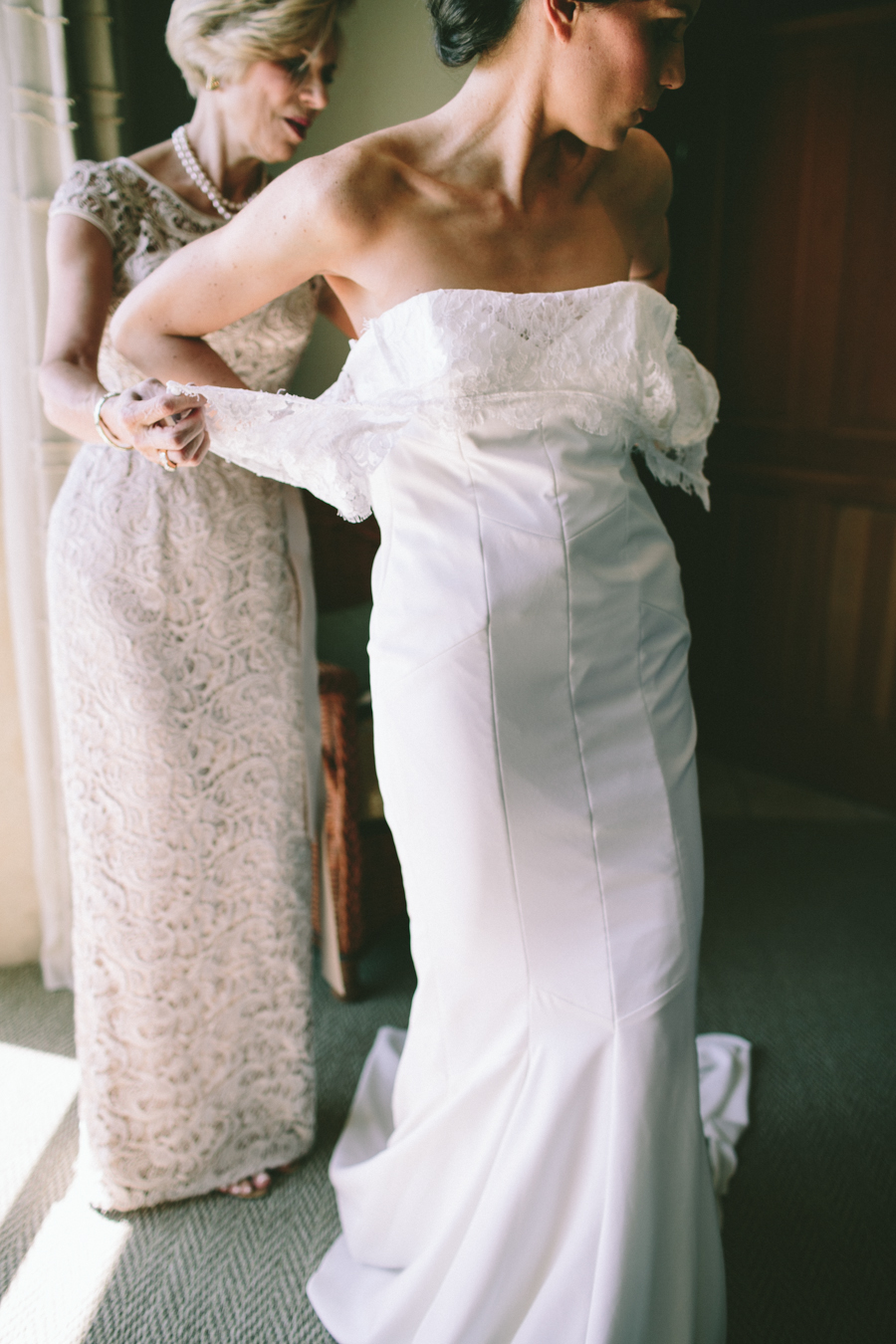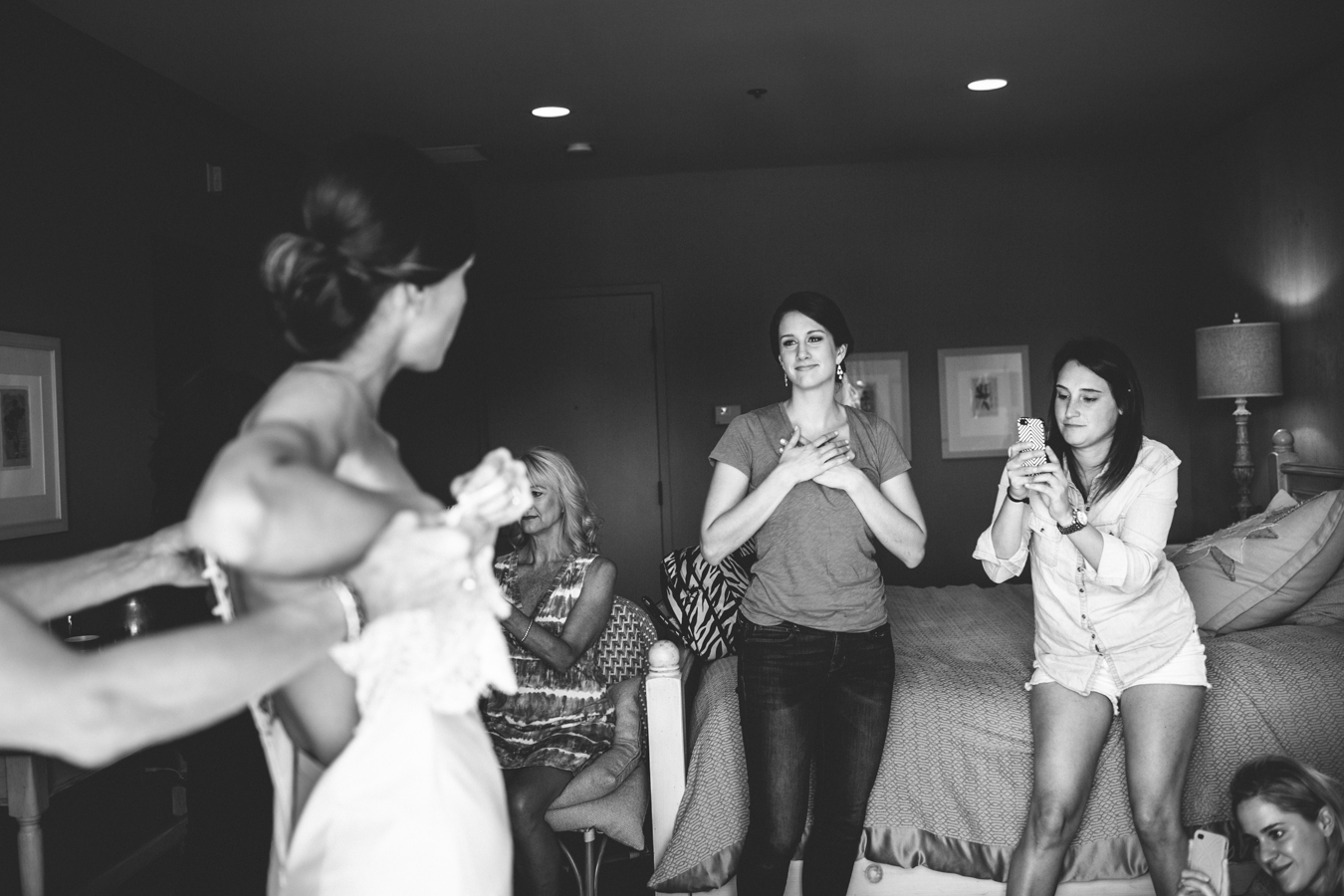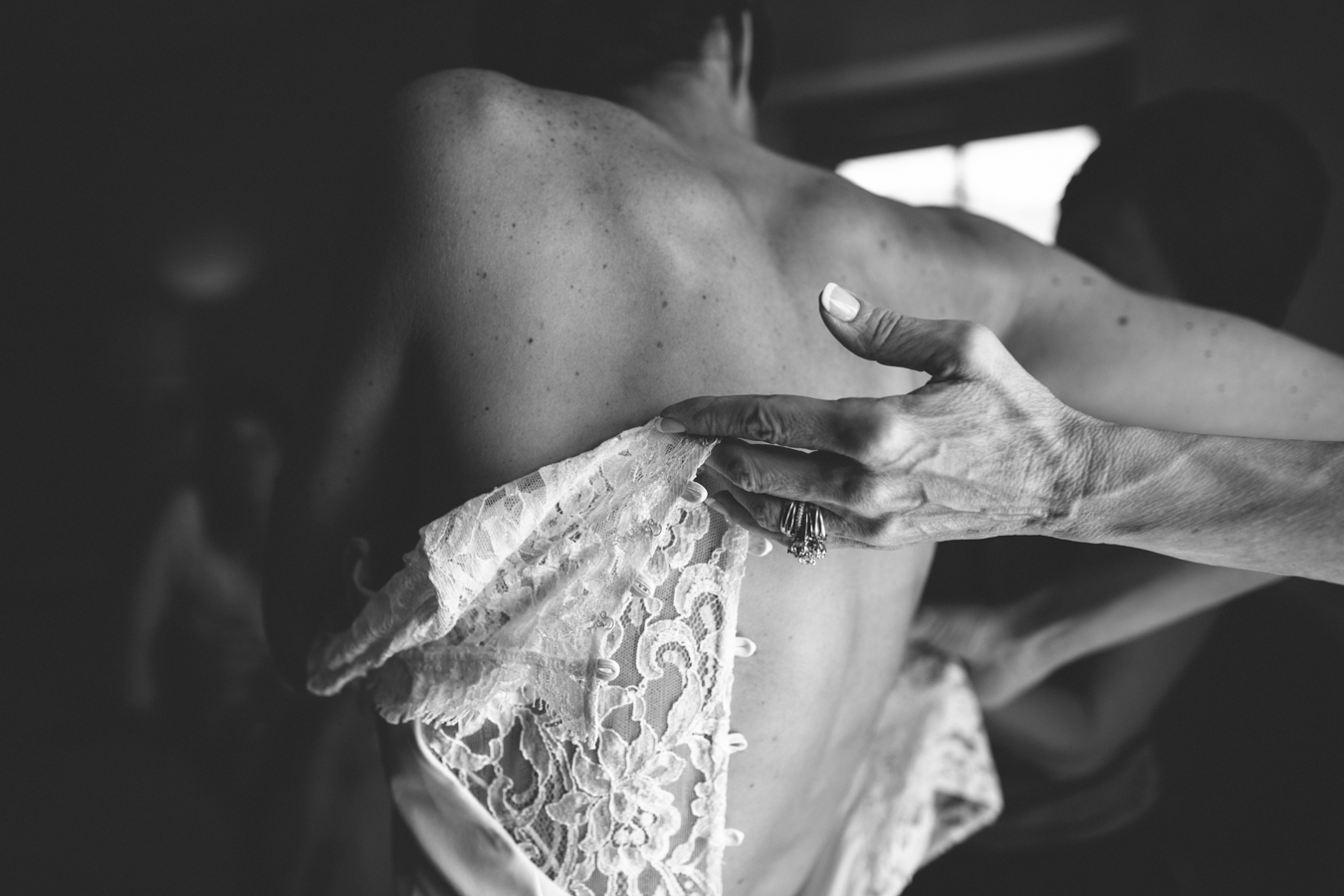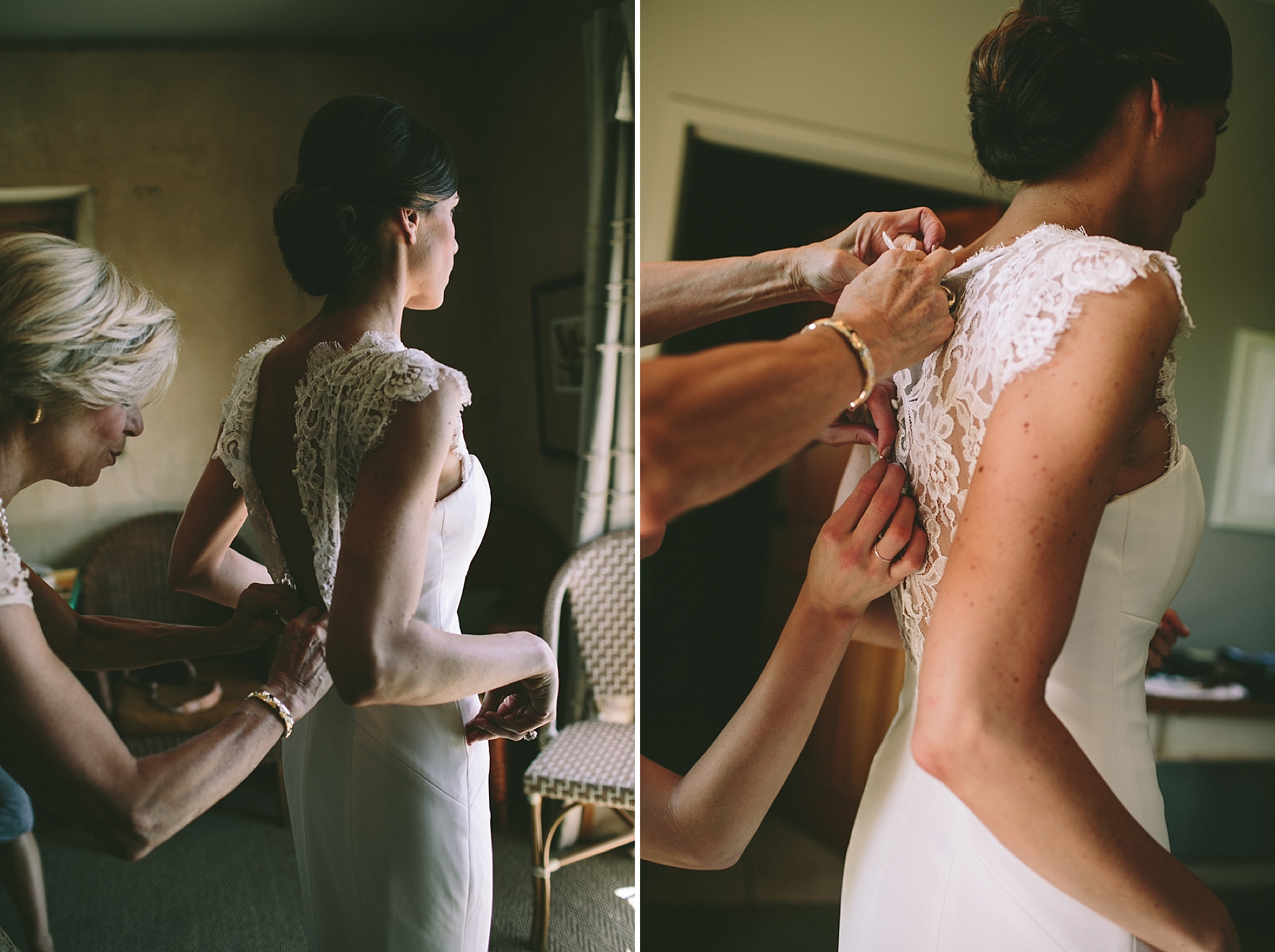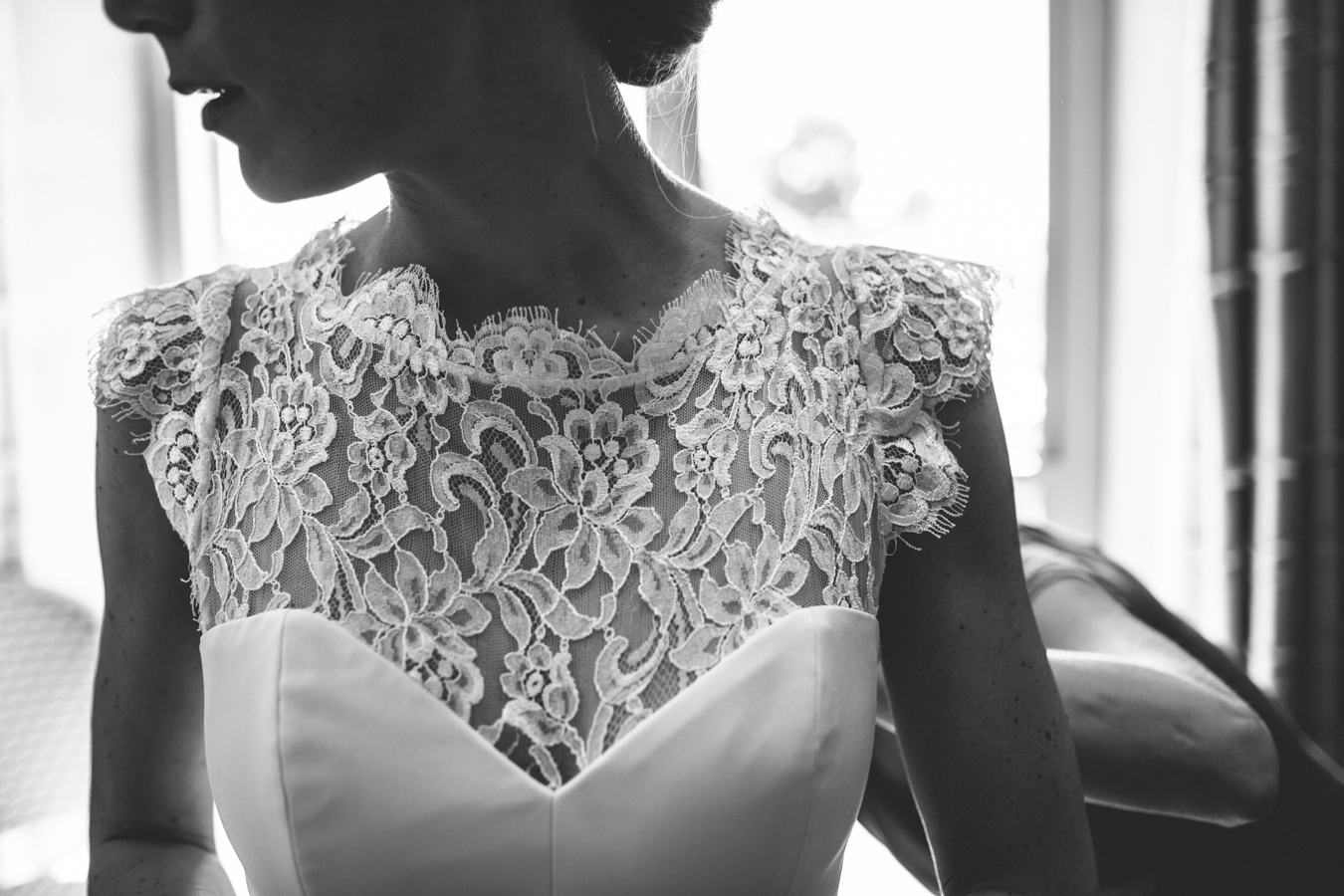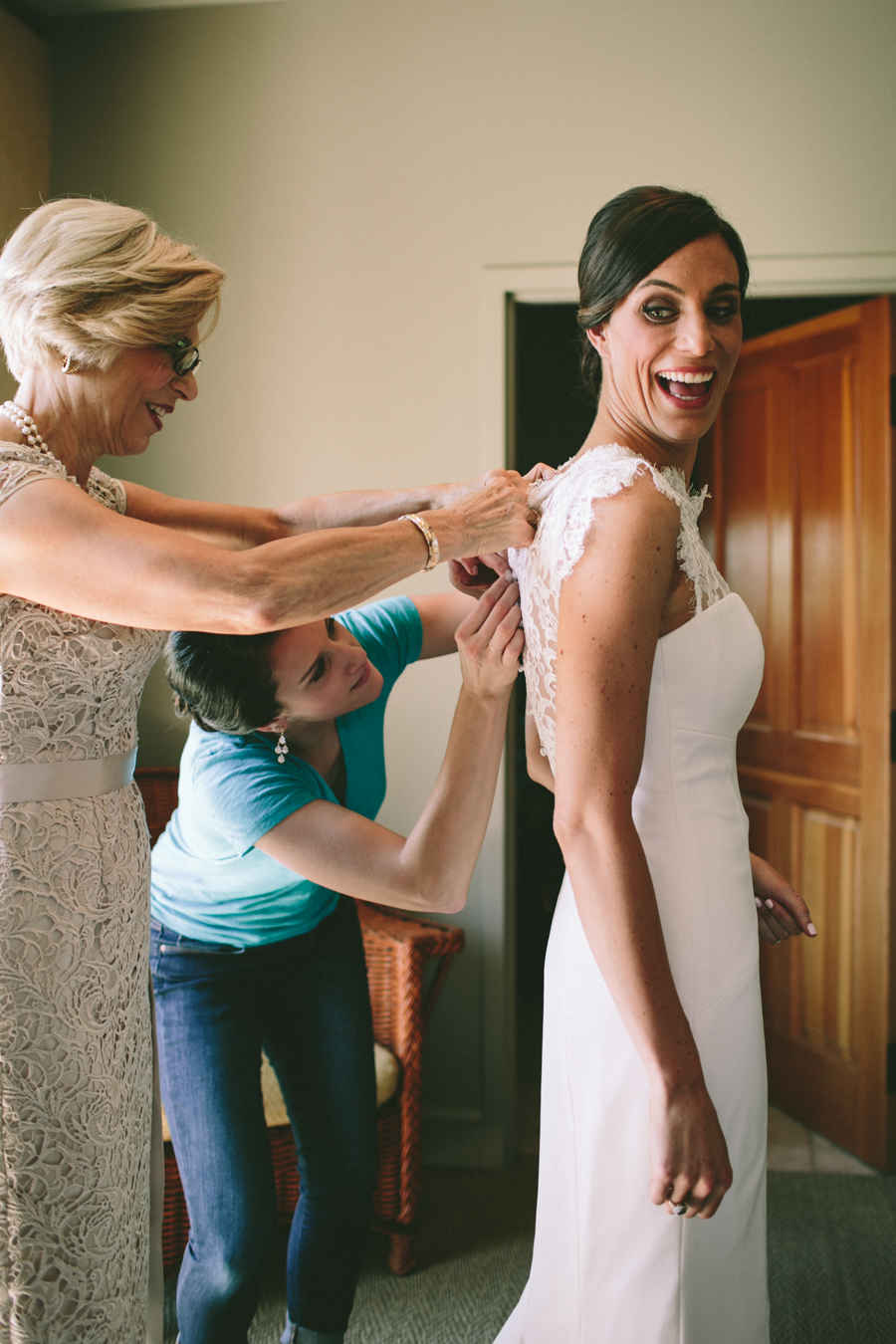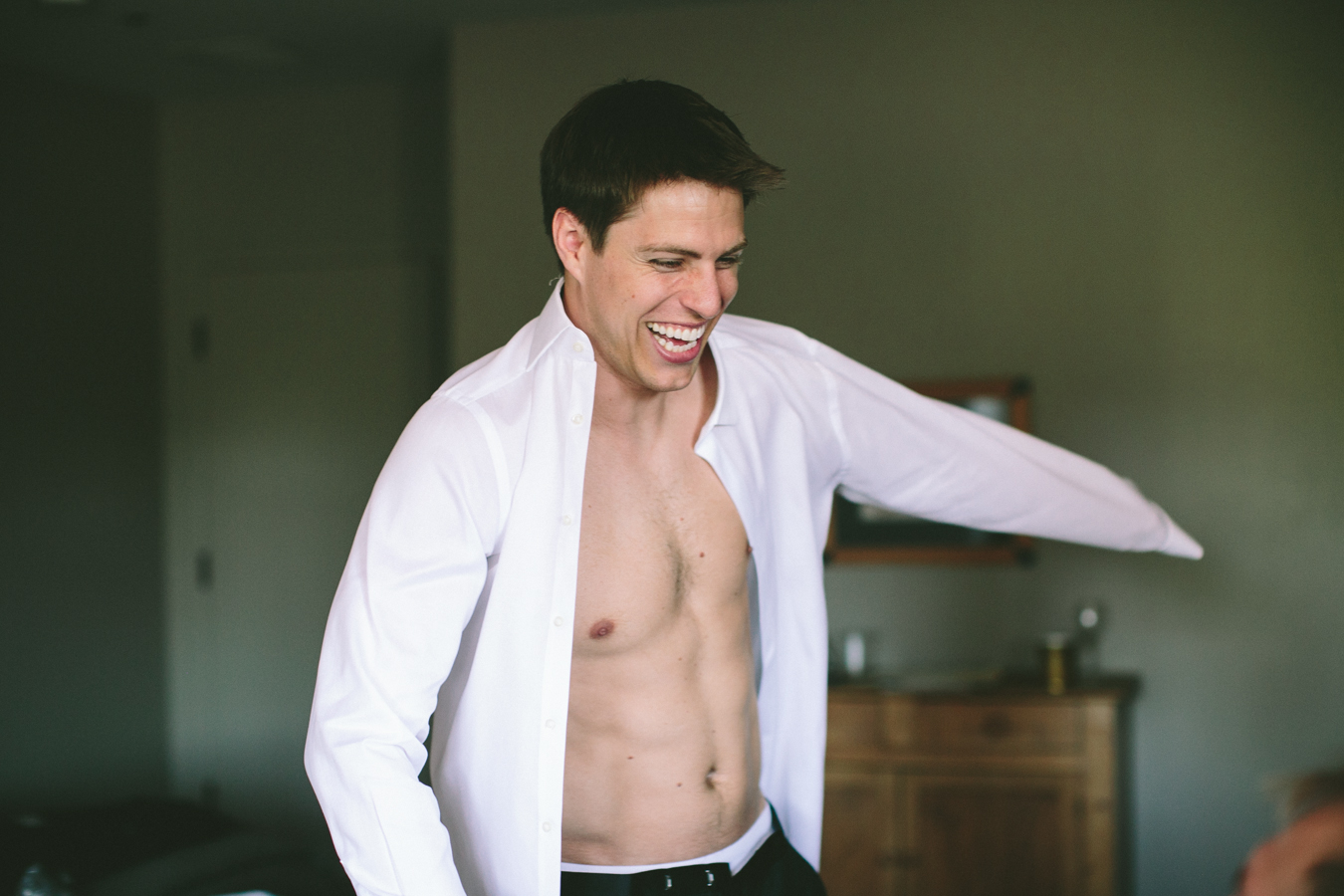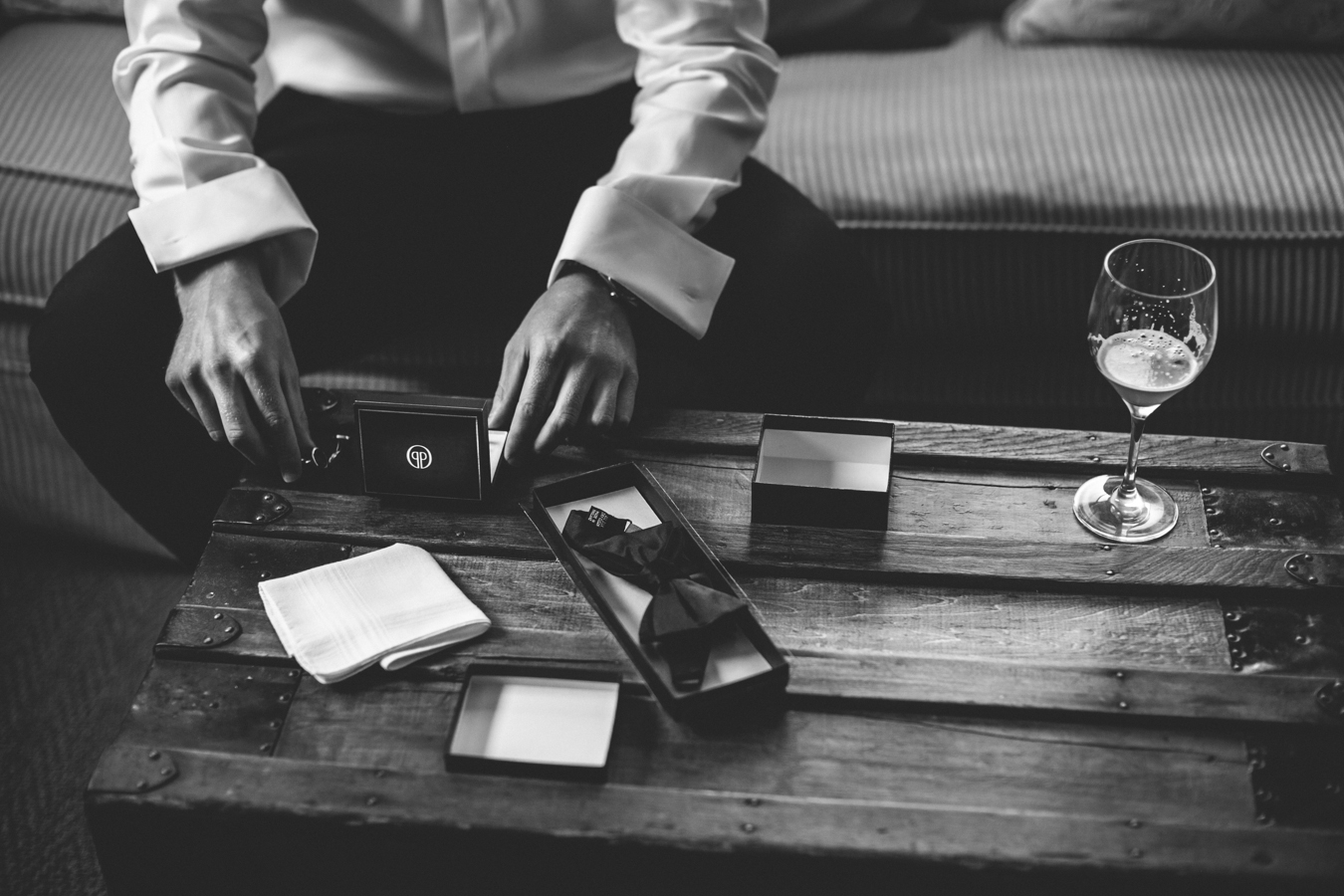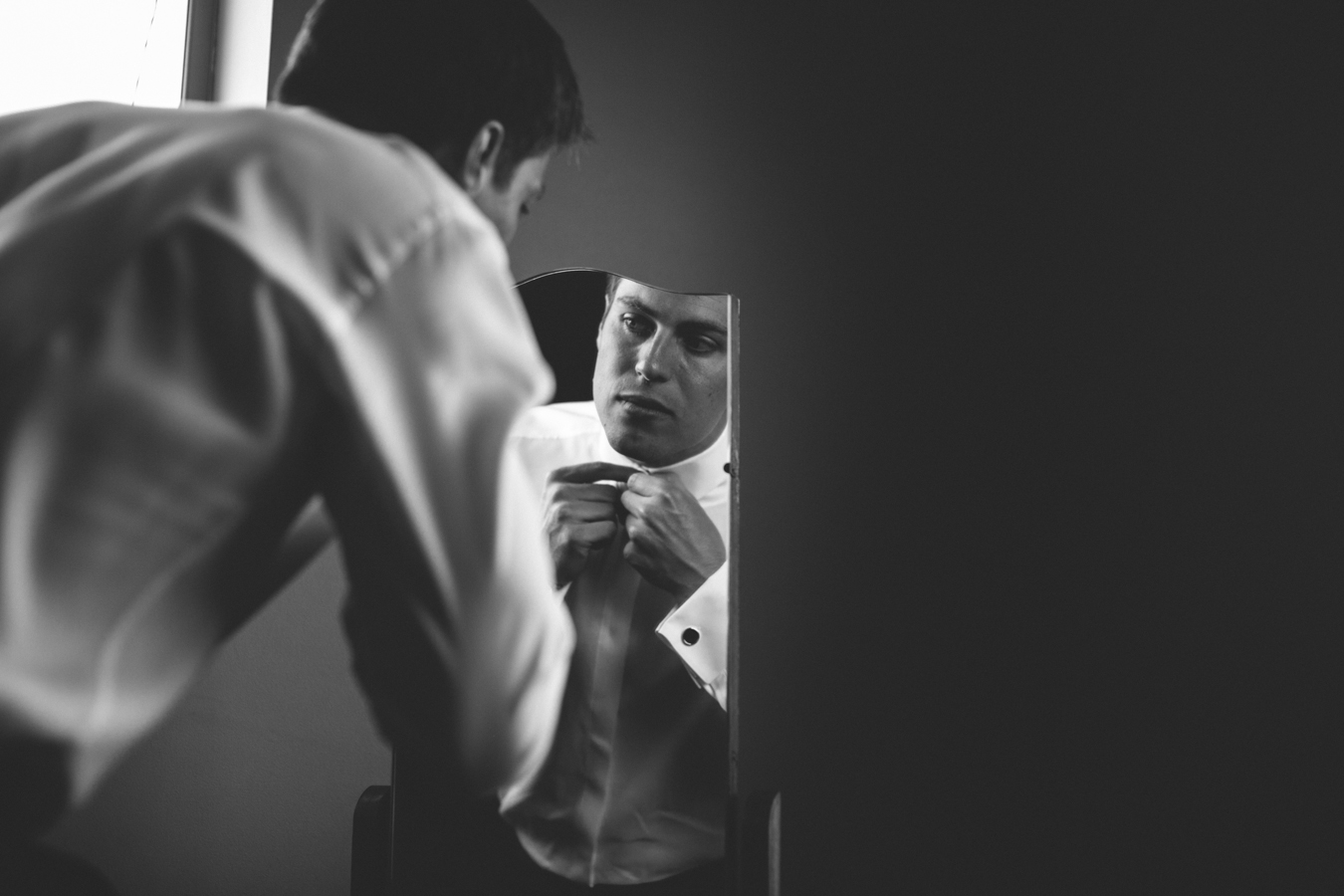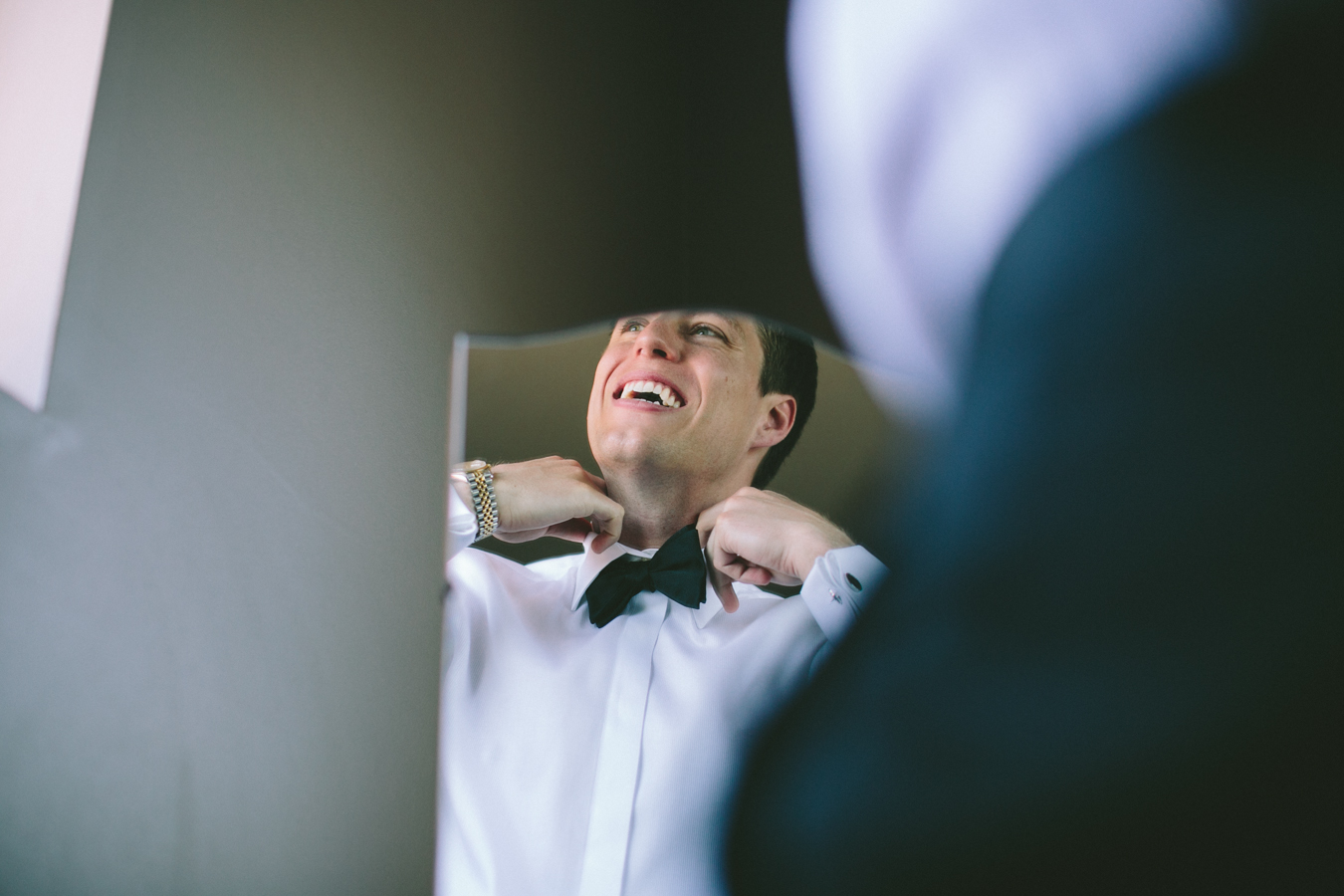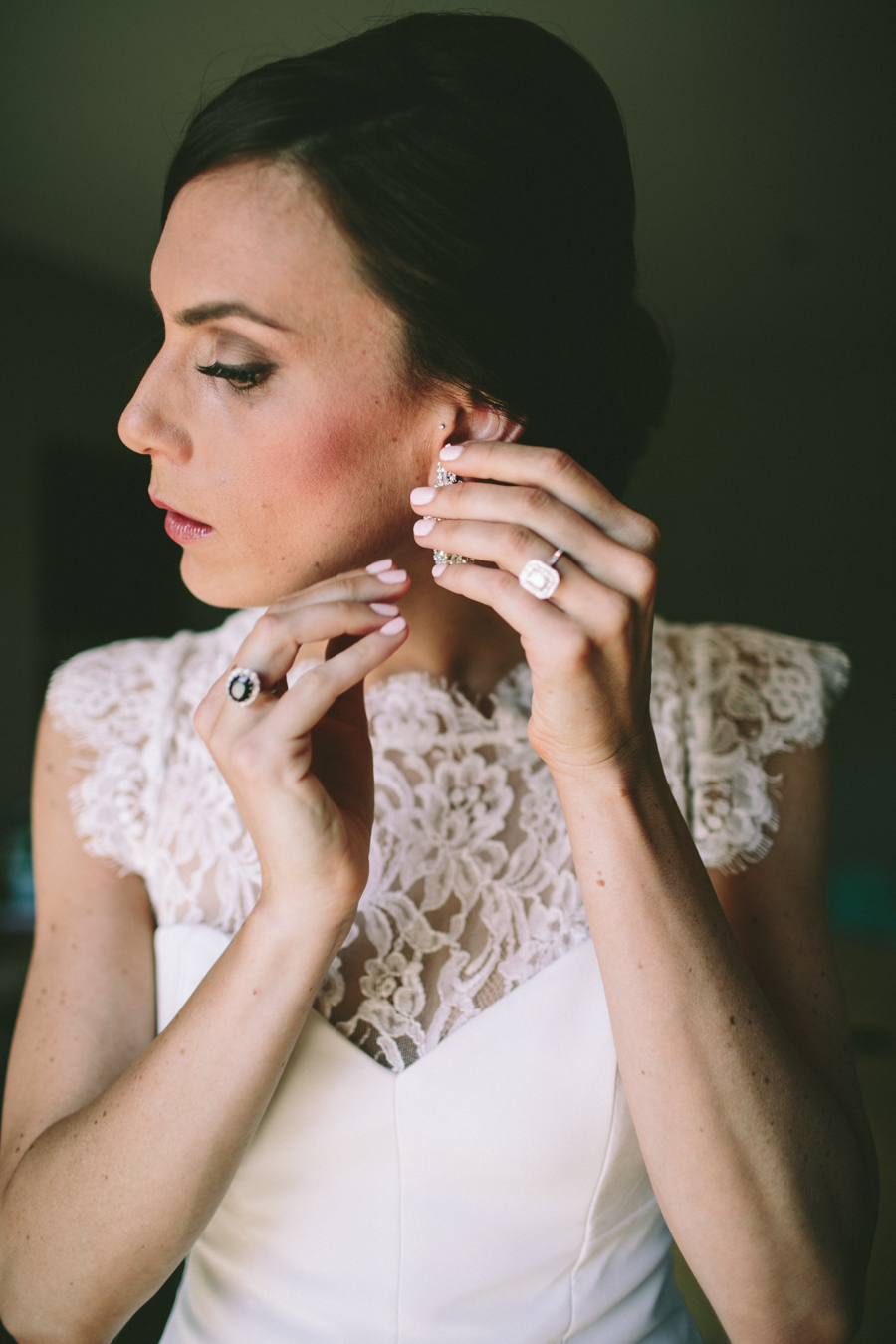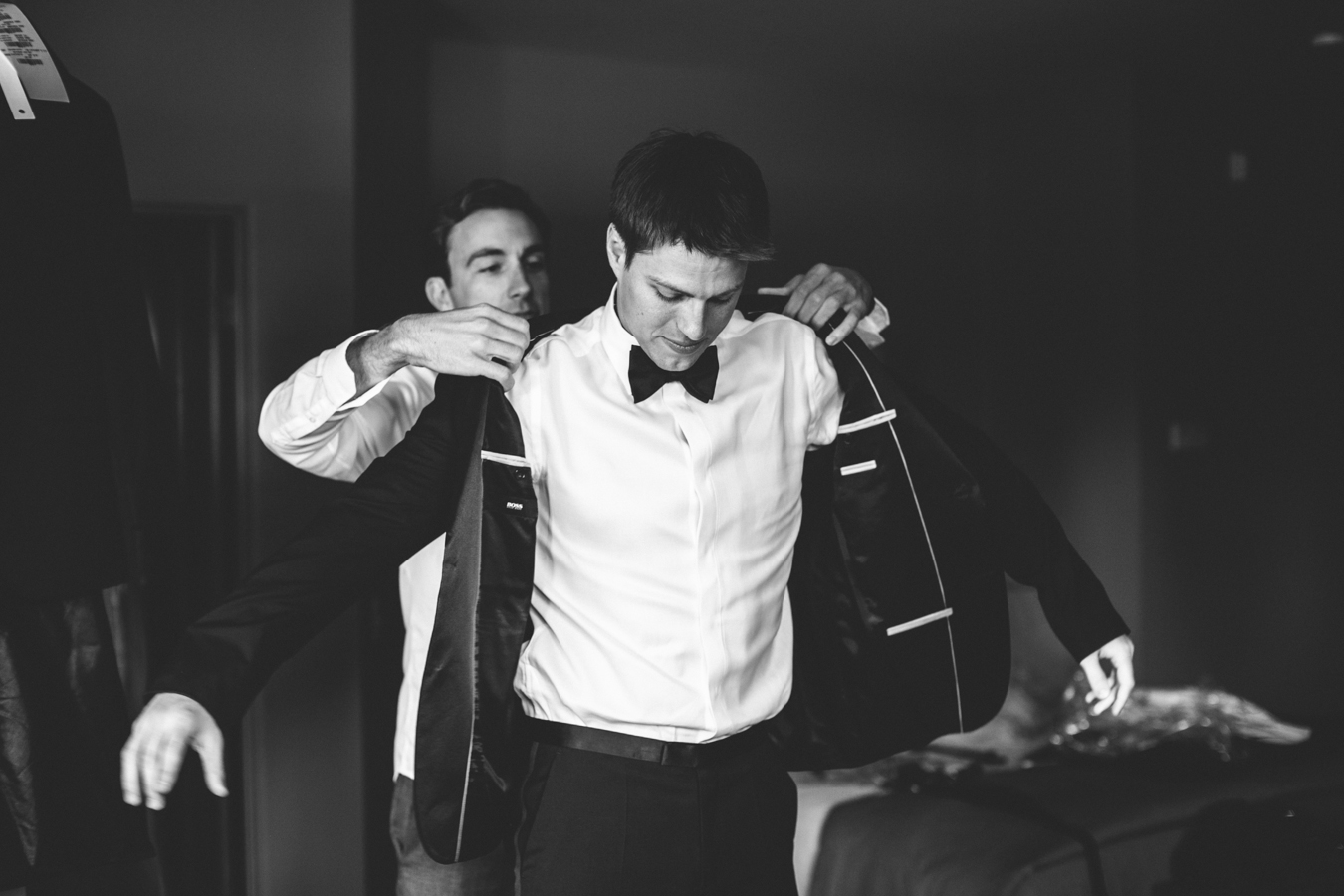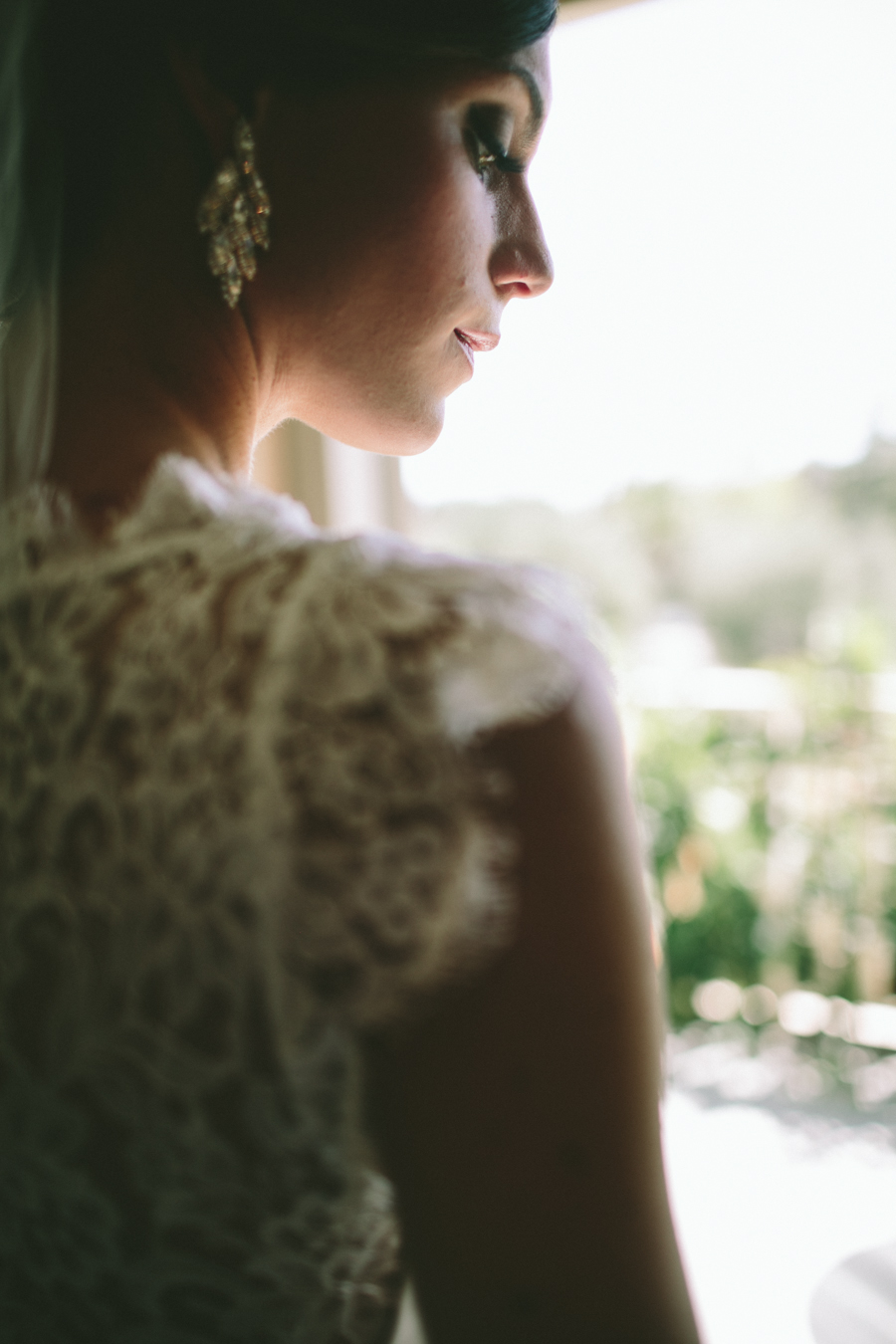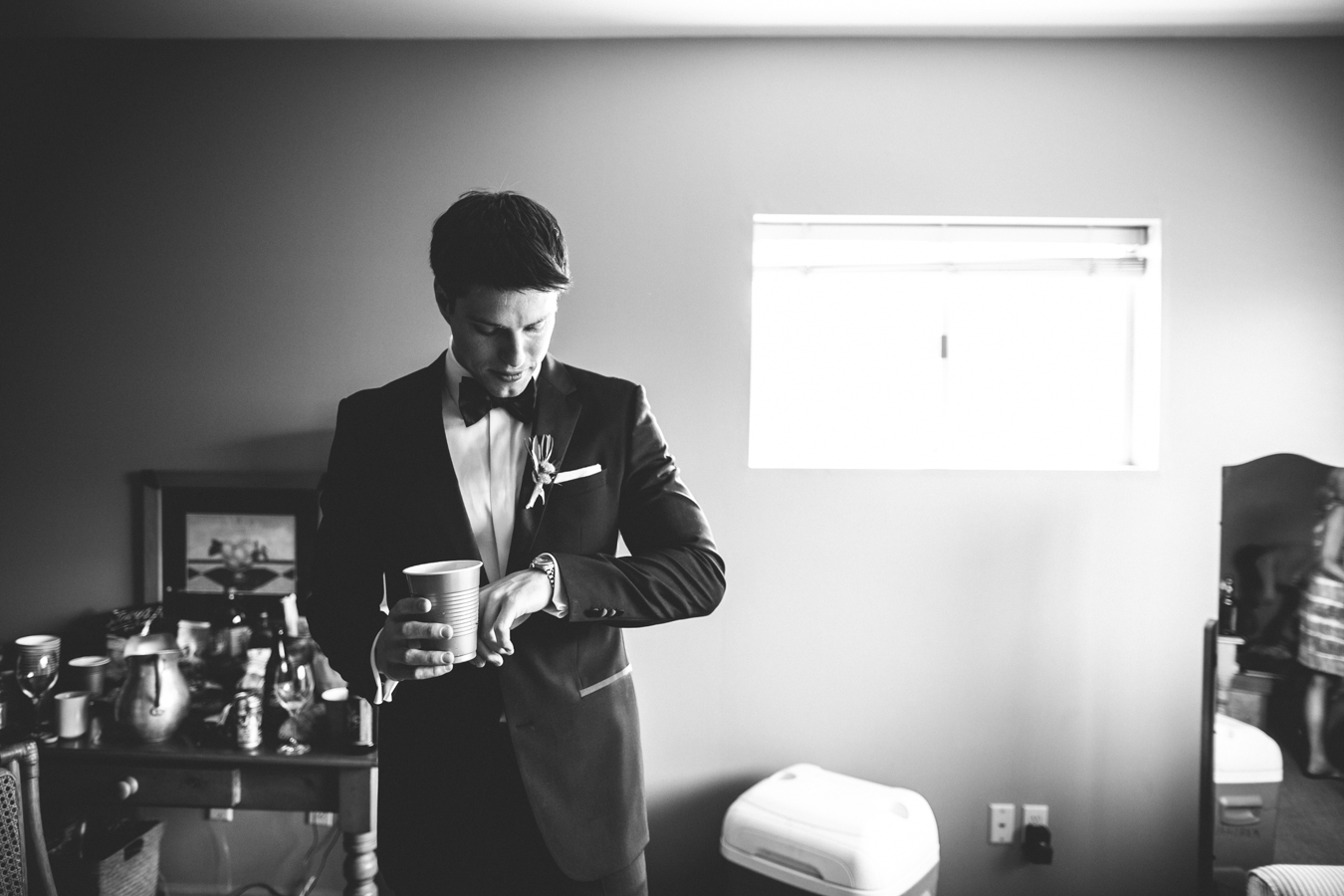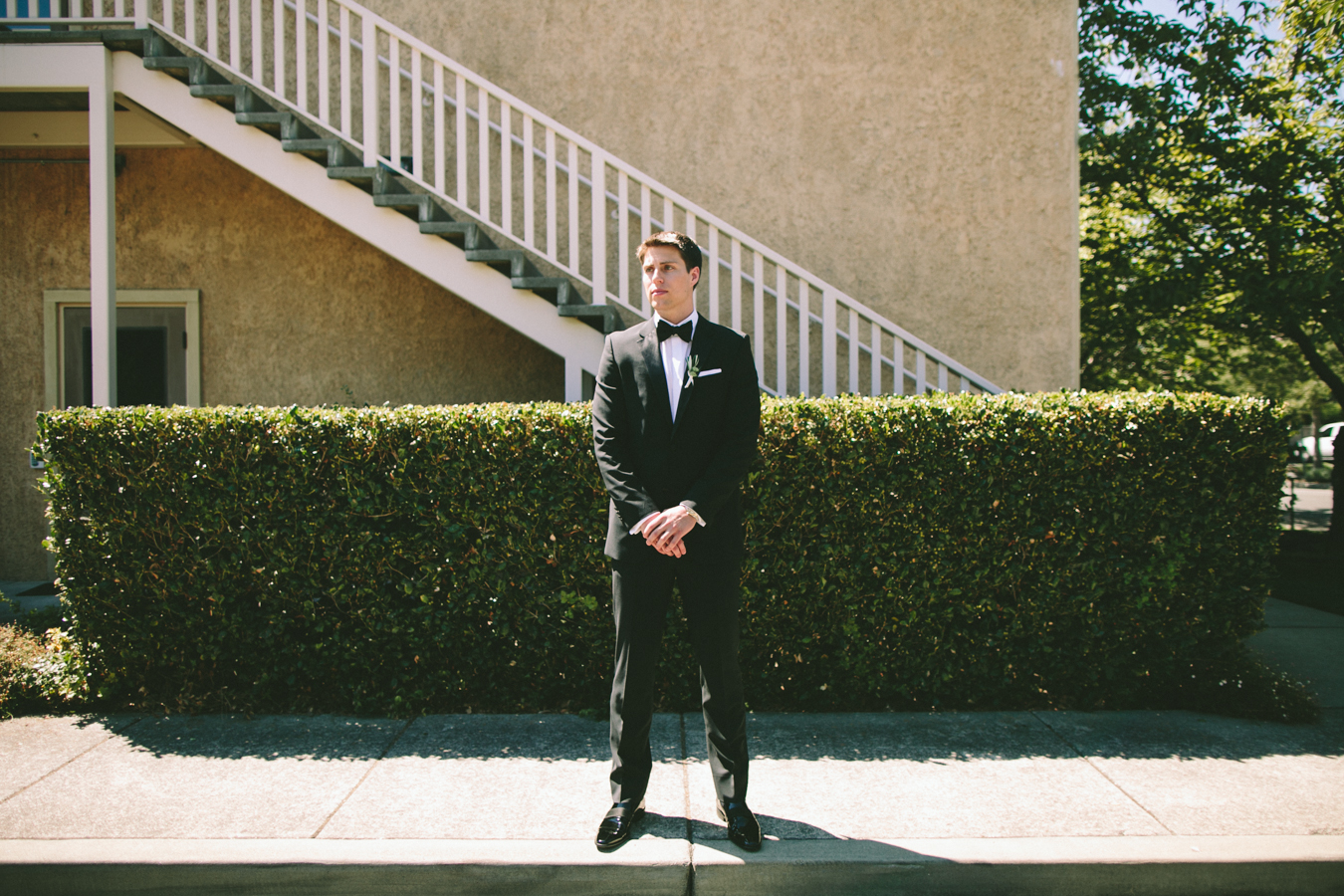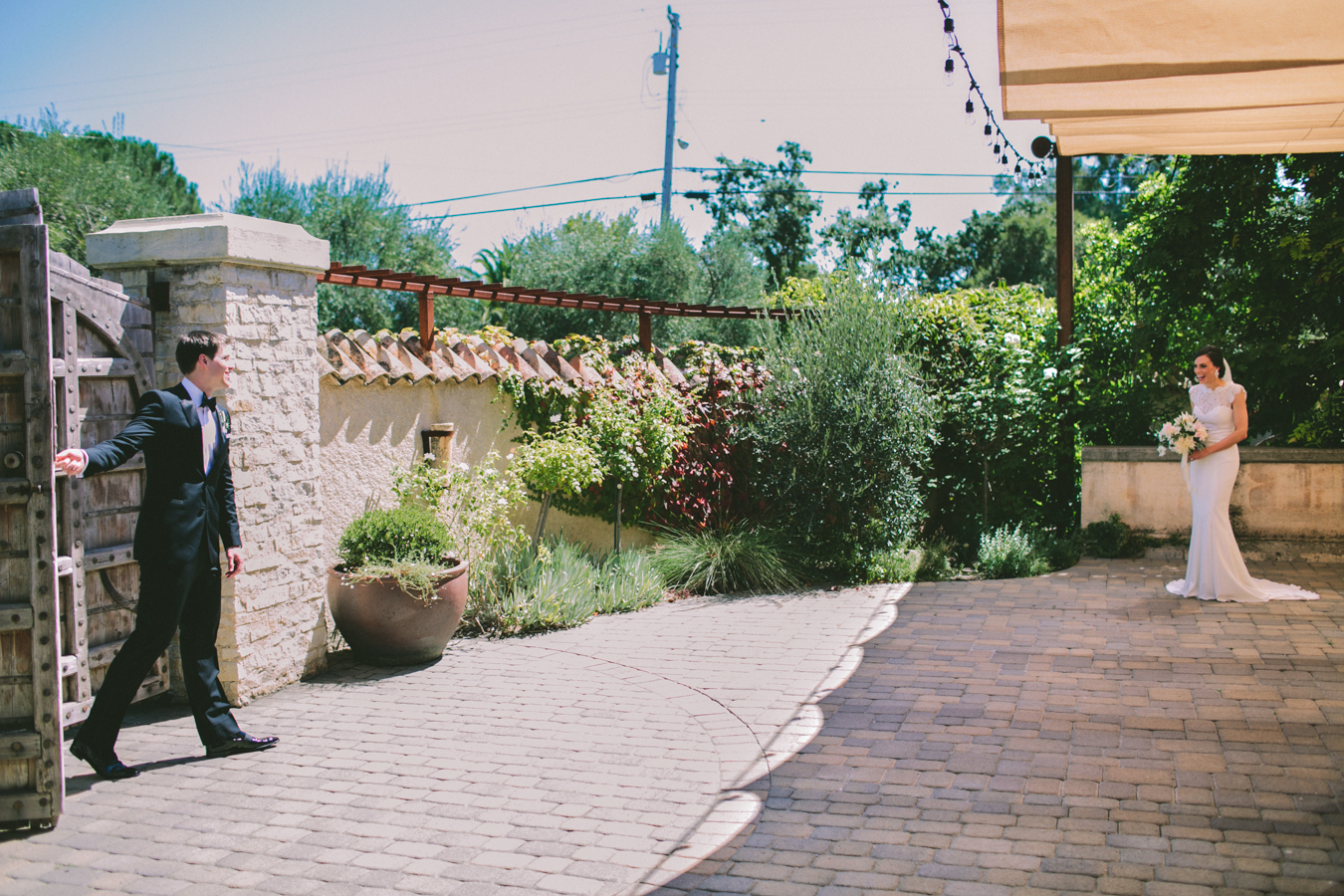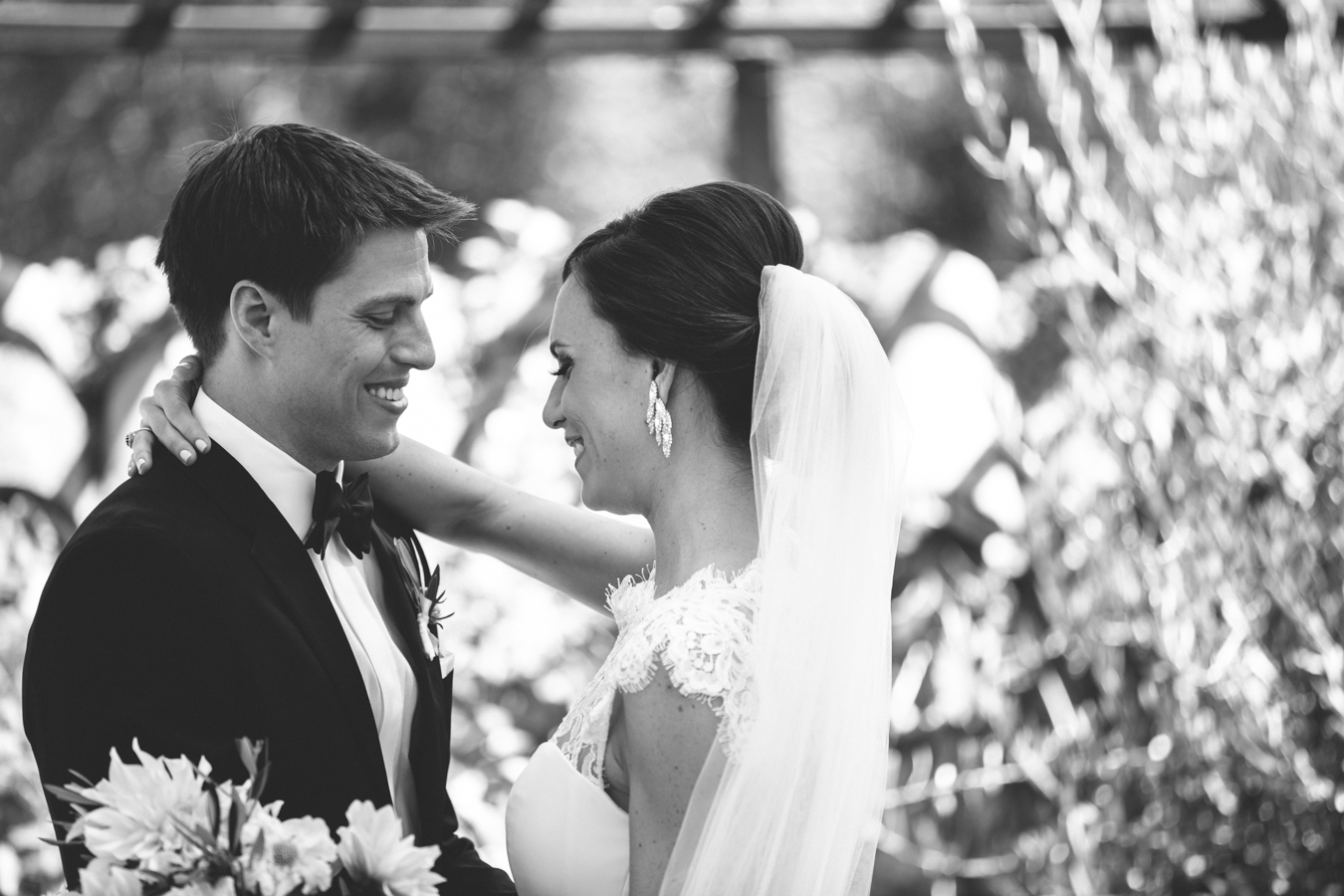 Kyle told us that the first look was one of his favorite moments from the entire day, "After not seeing each other all day it was so fun to see Liz in her dress and get excited about everything to come. It was at that moment that the "I'm getting married today!" feeling really hit home."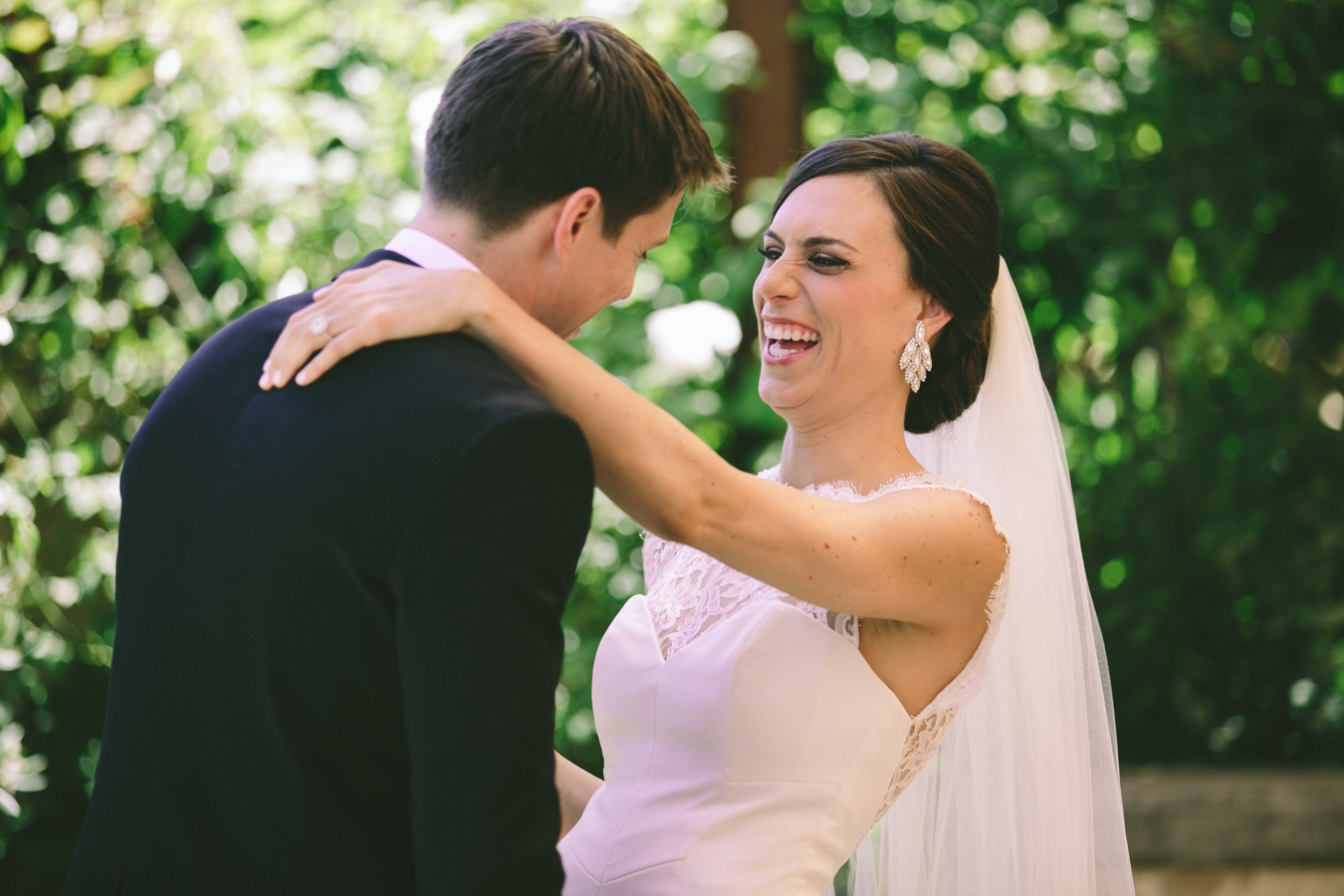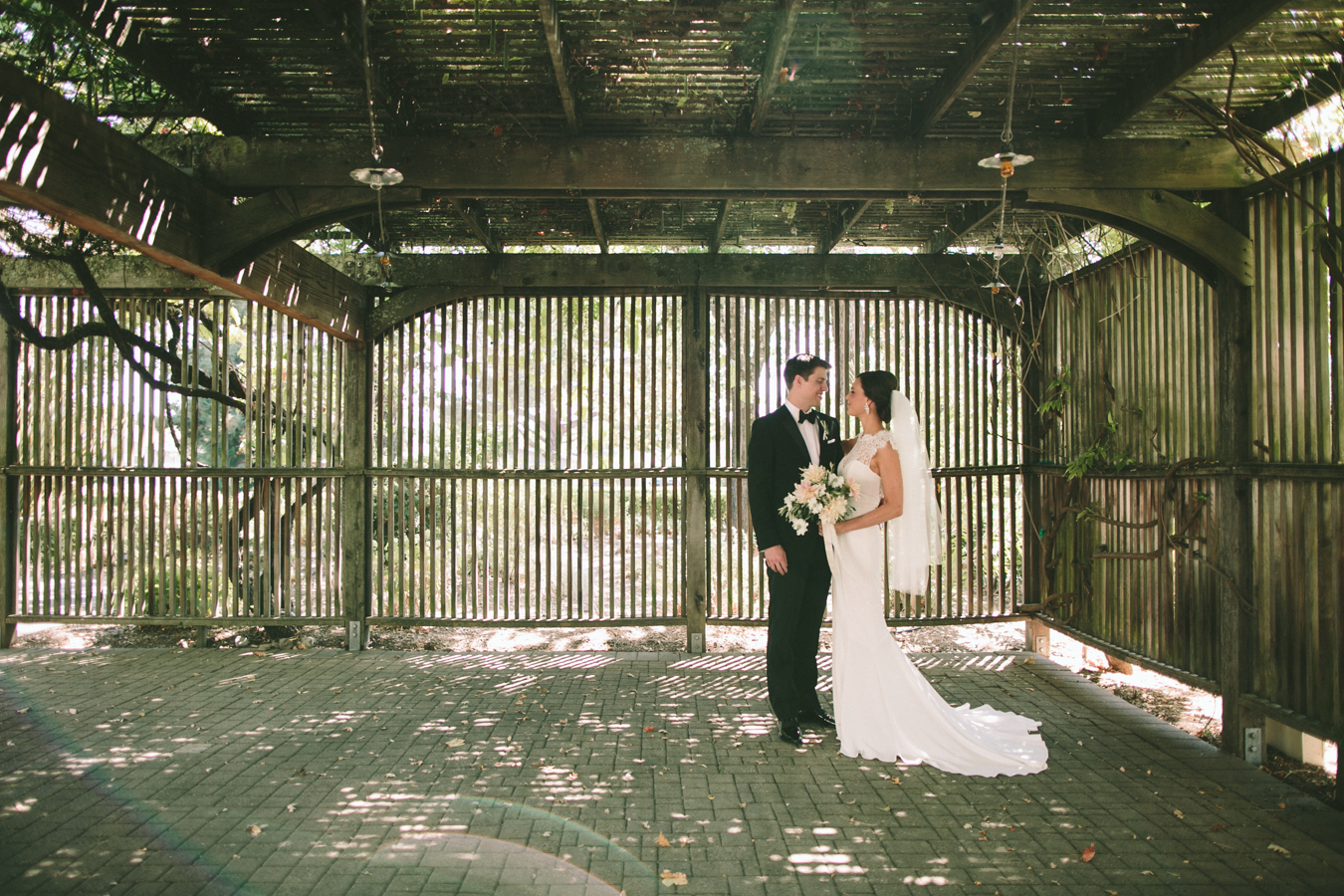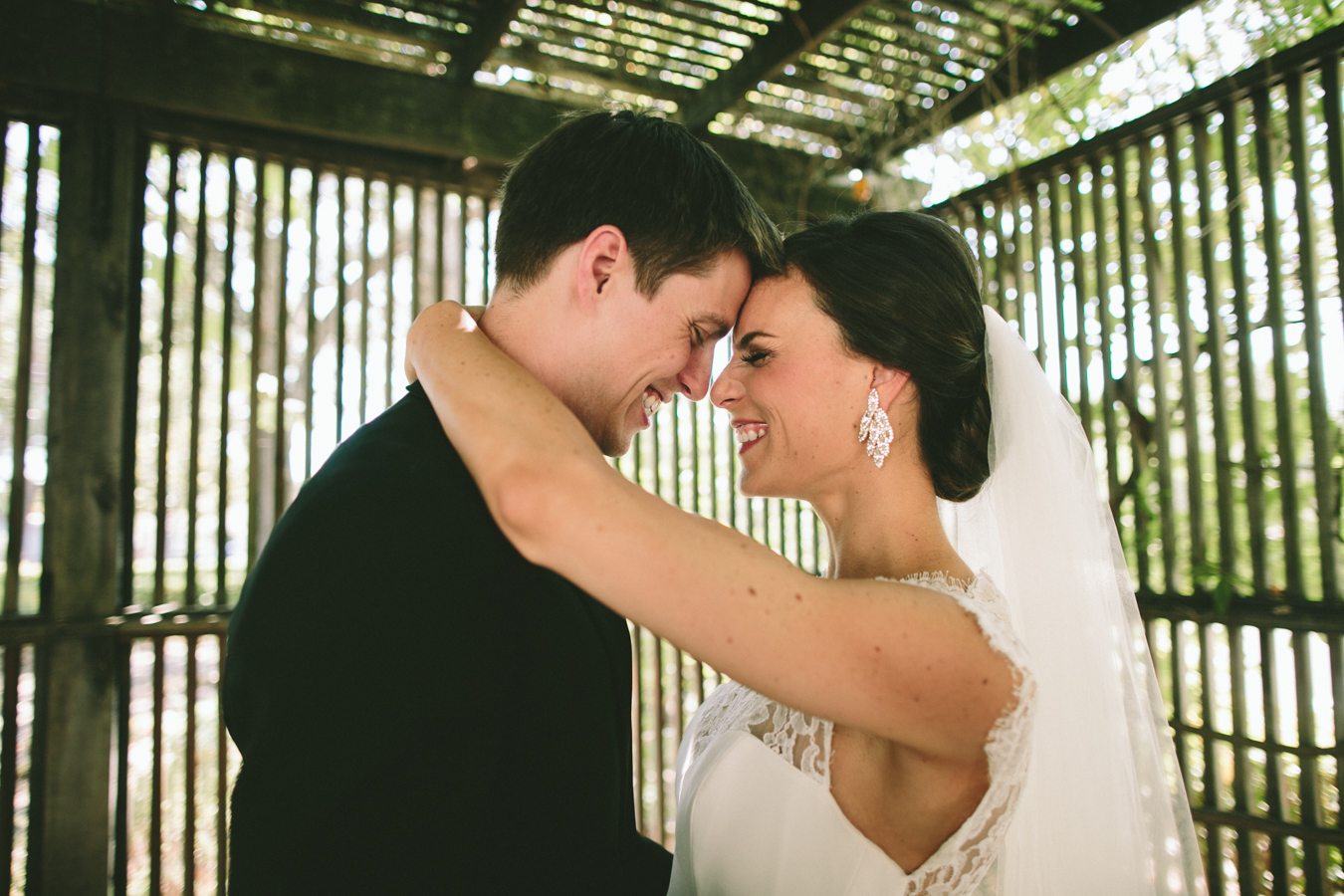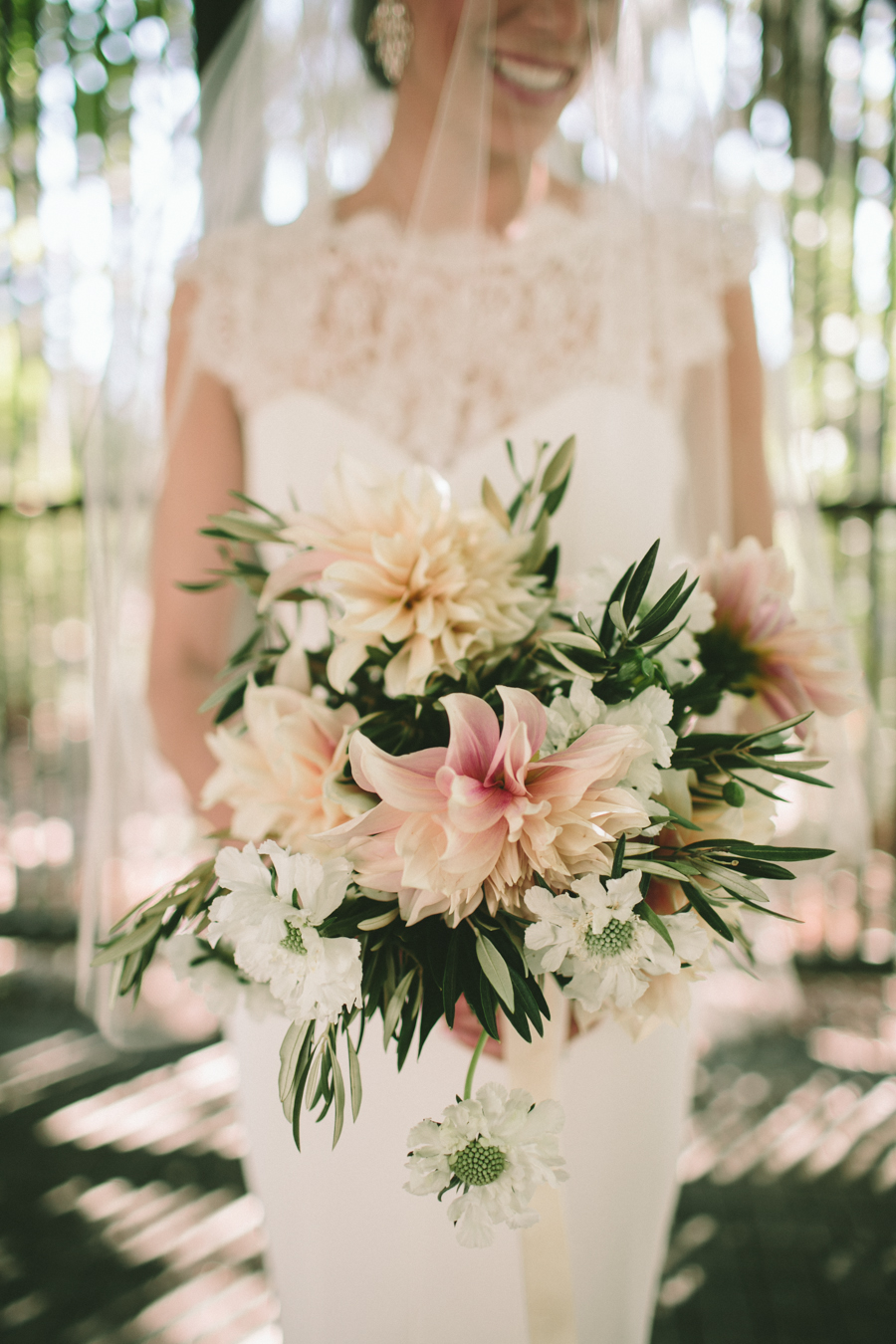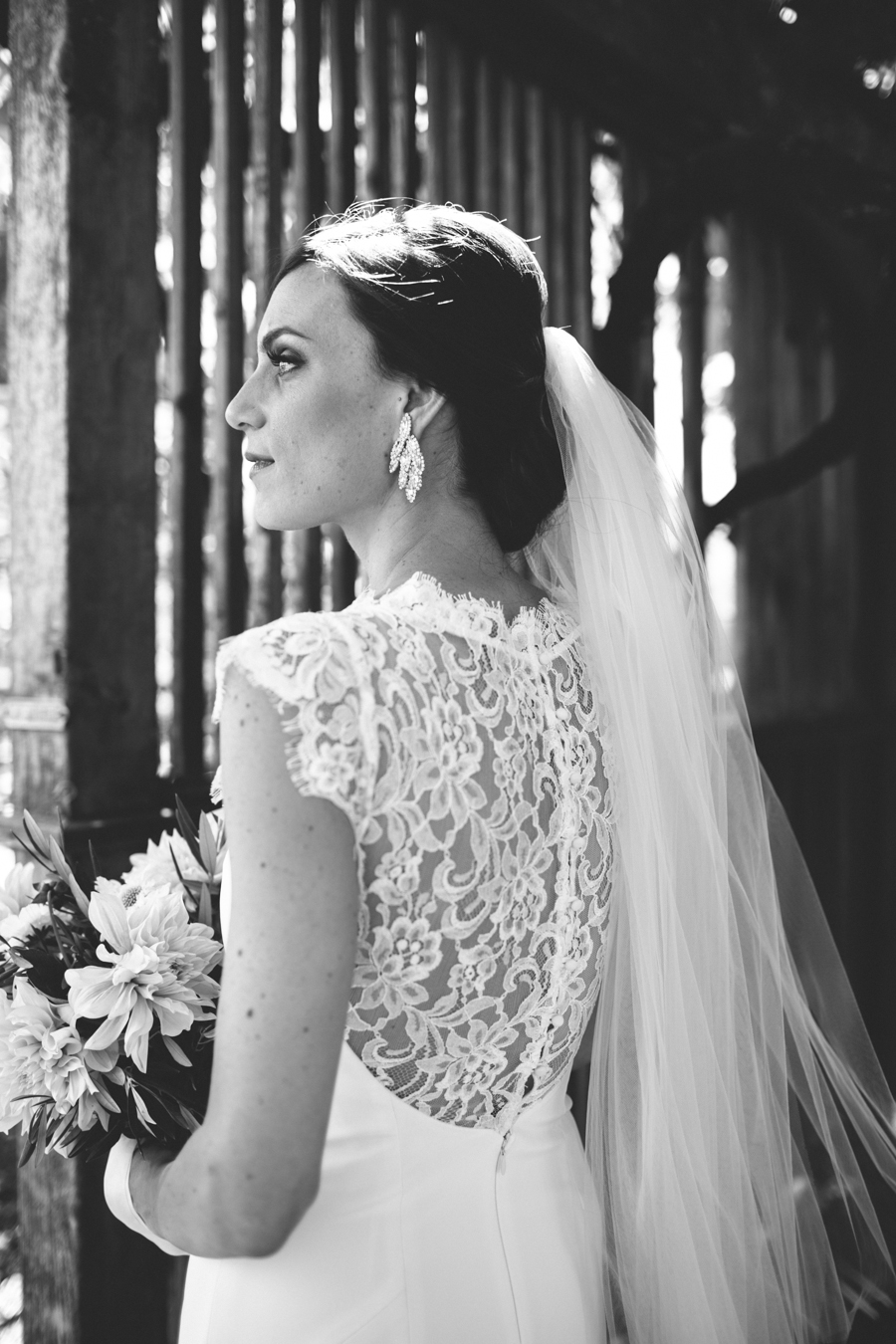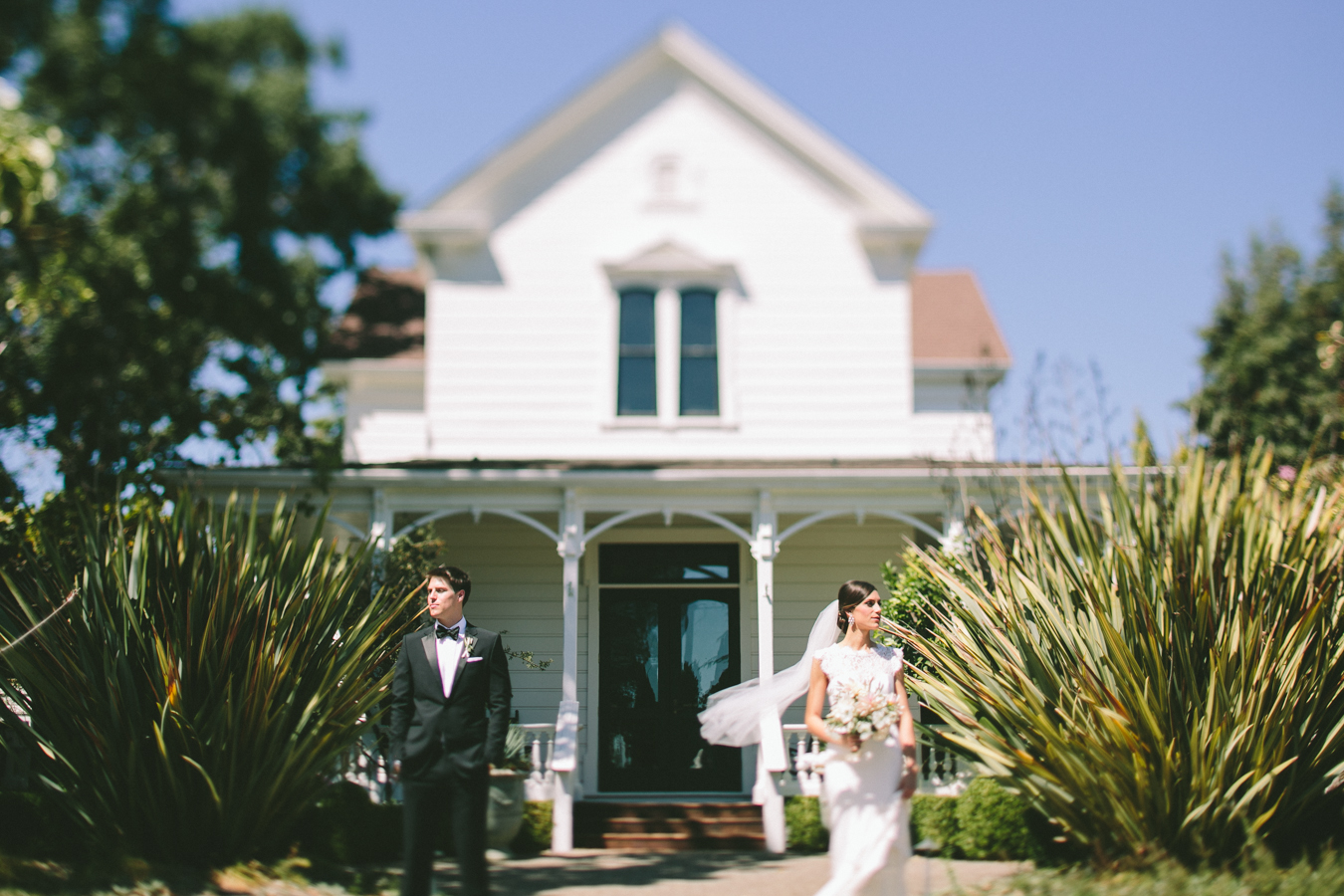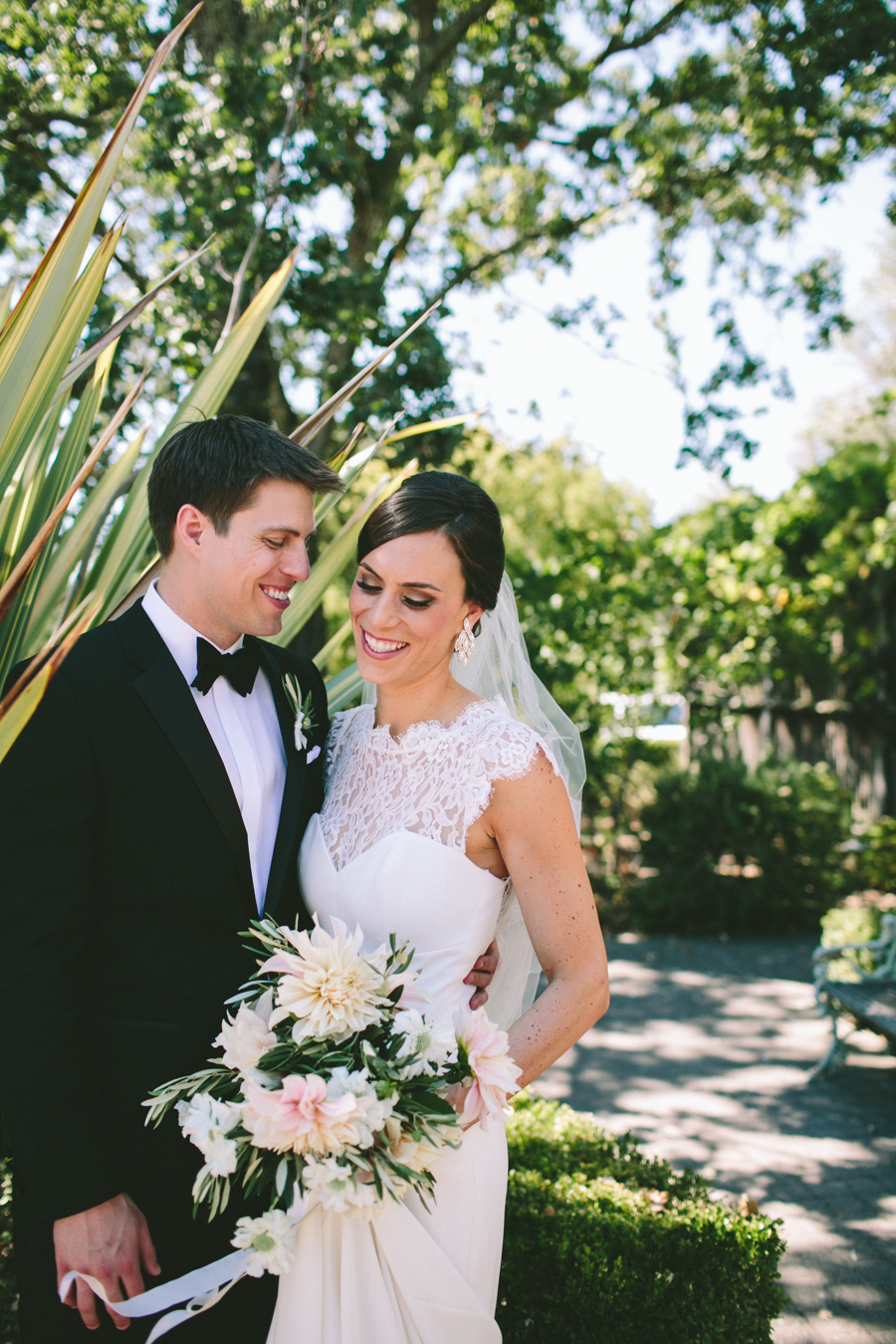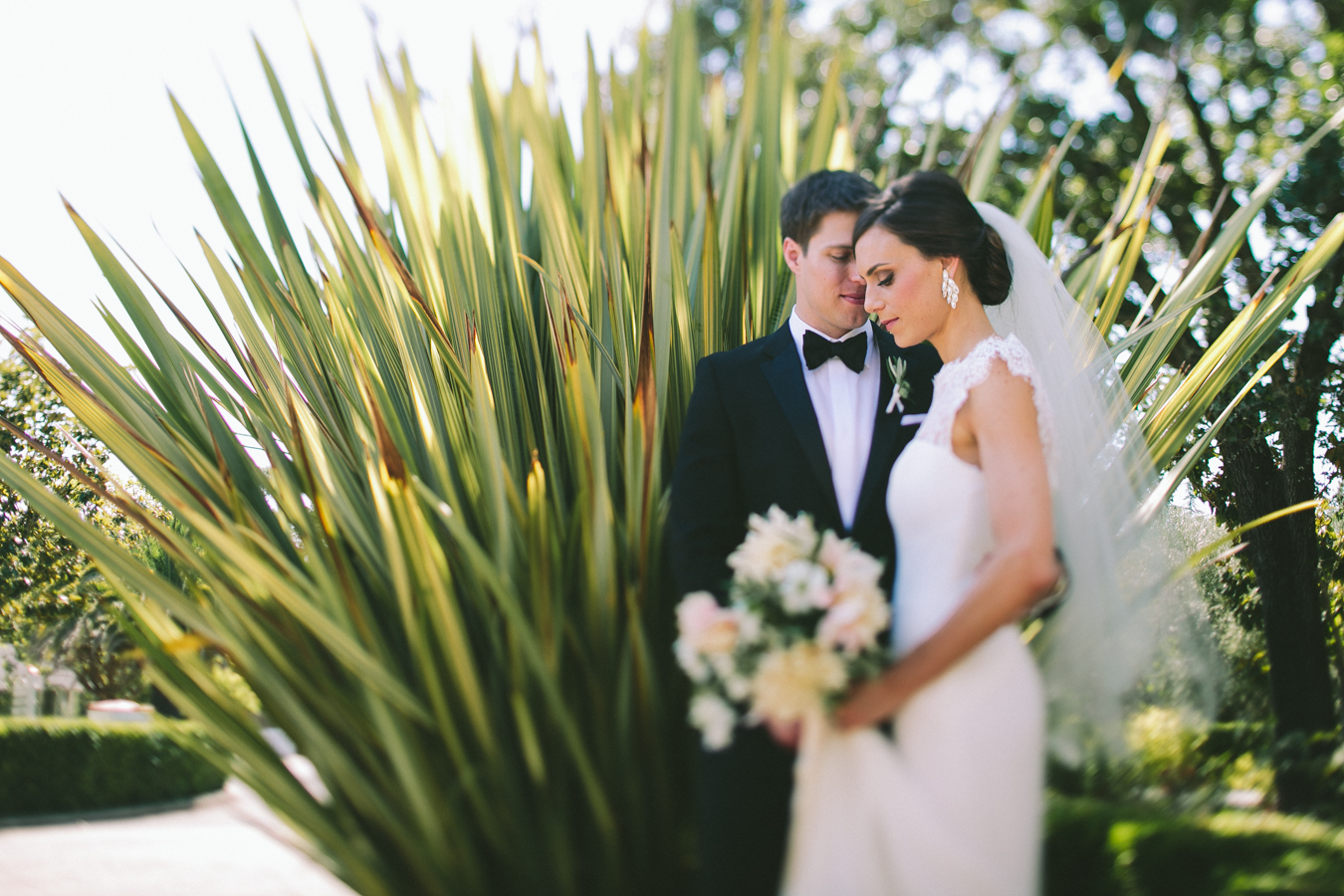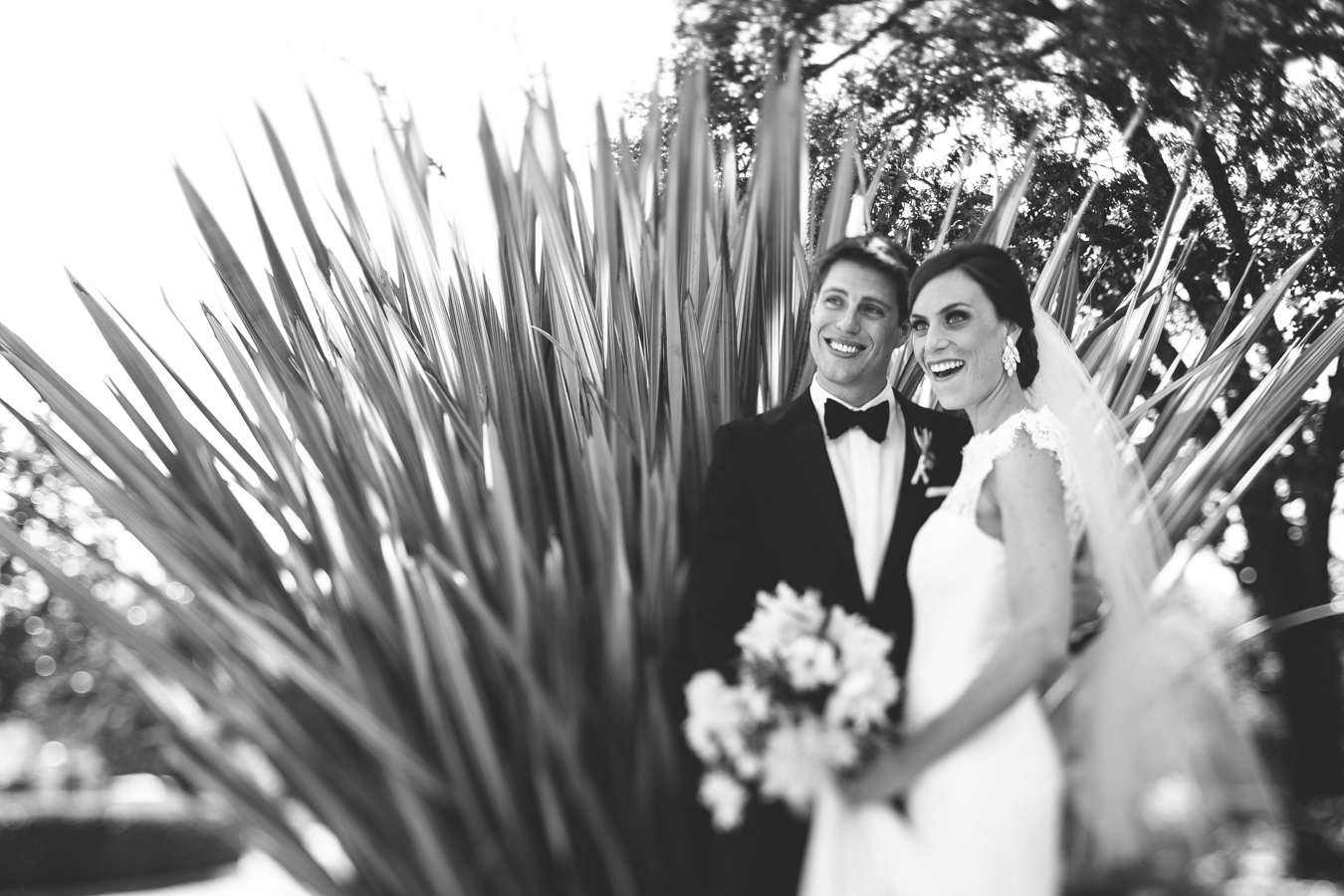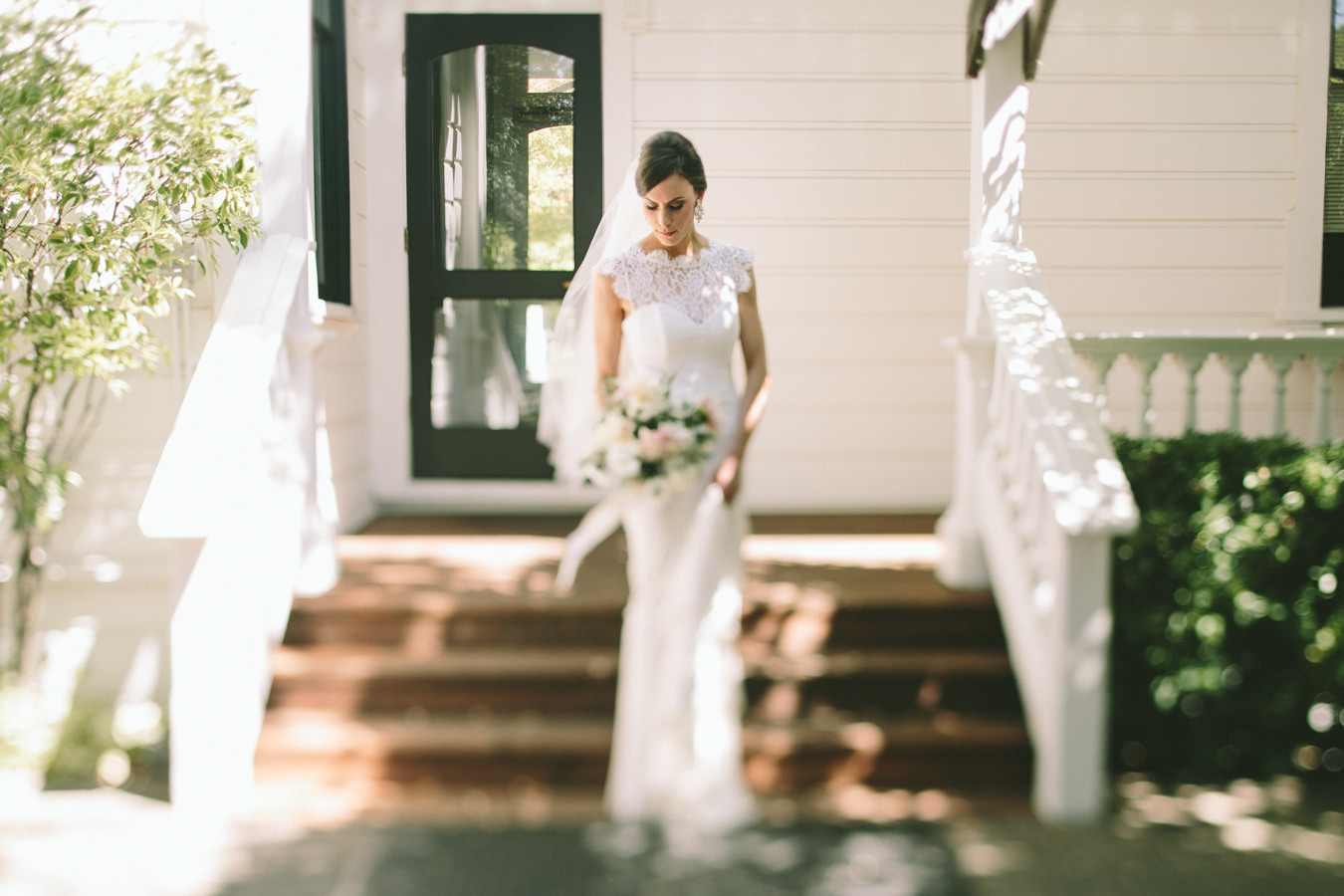 [my personal favorite shot … Liz's effortless beauty takes my breath away!]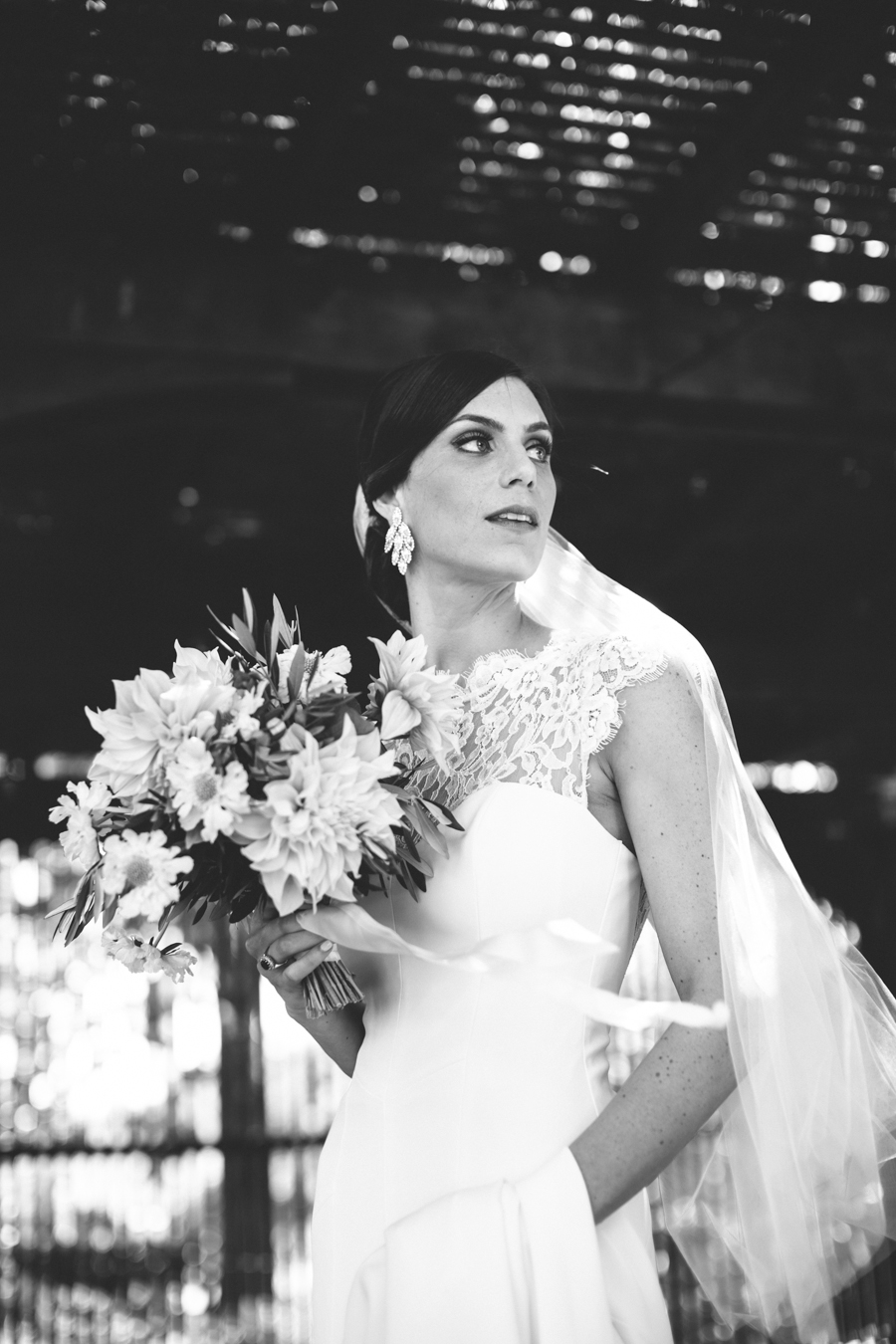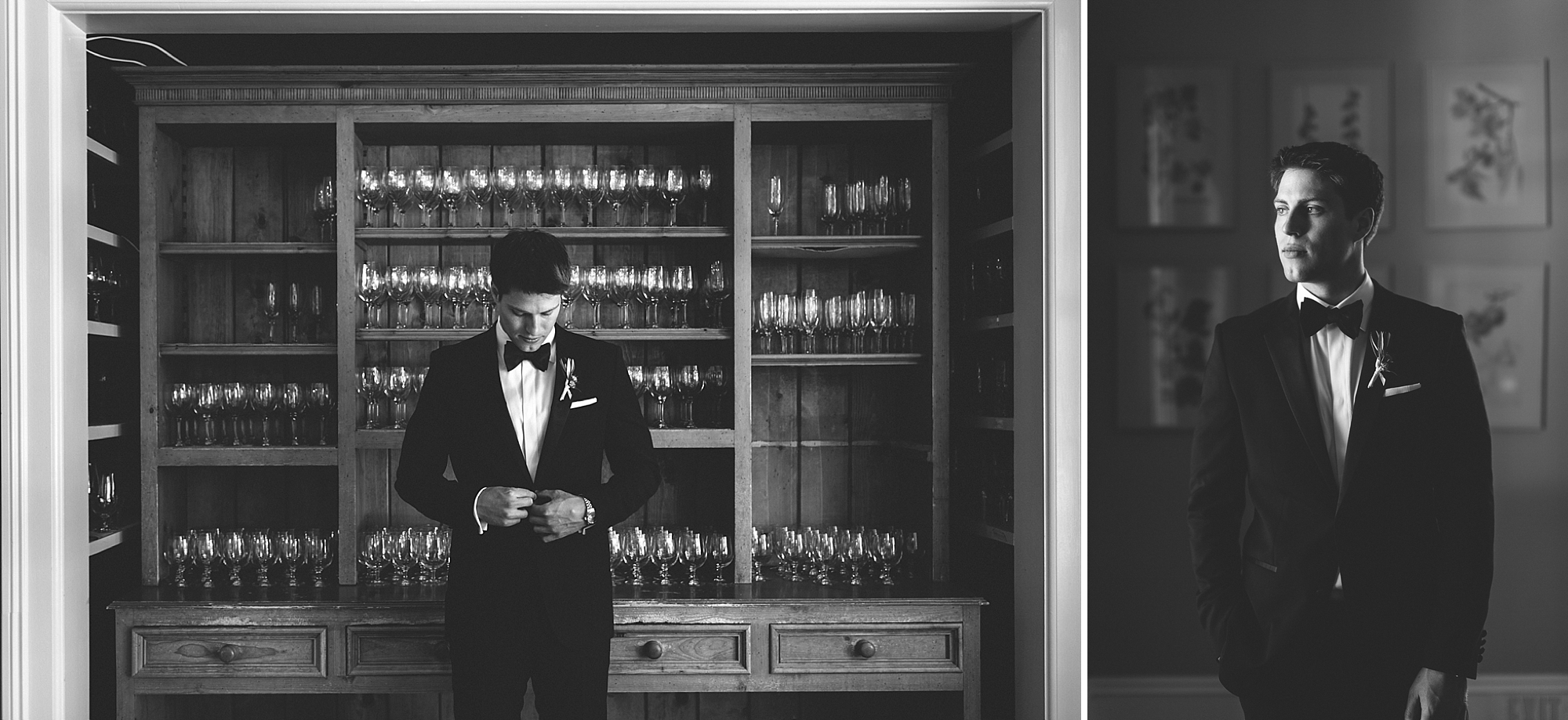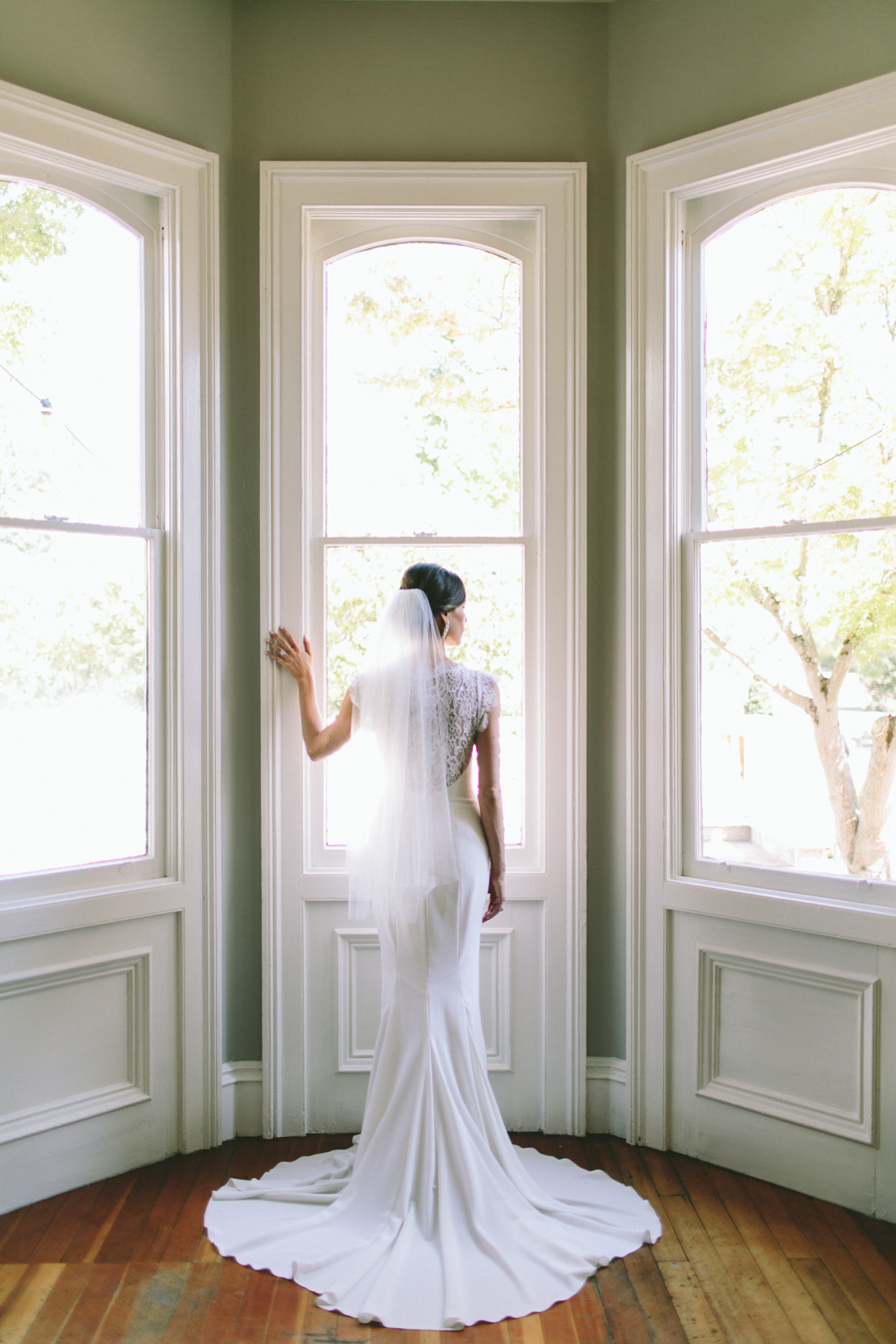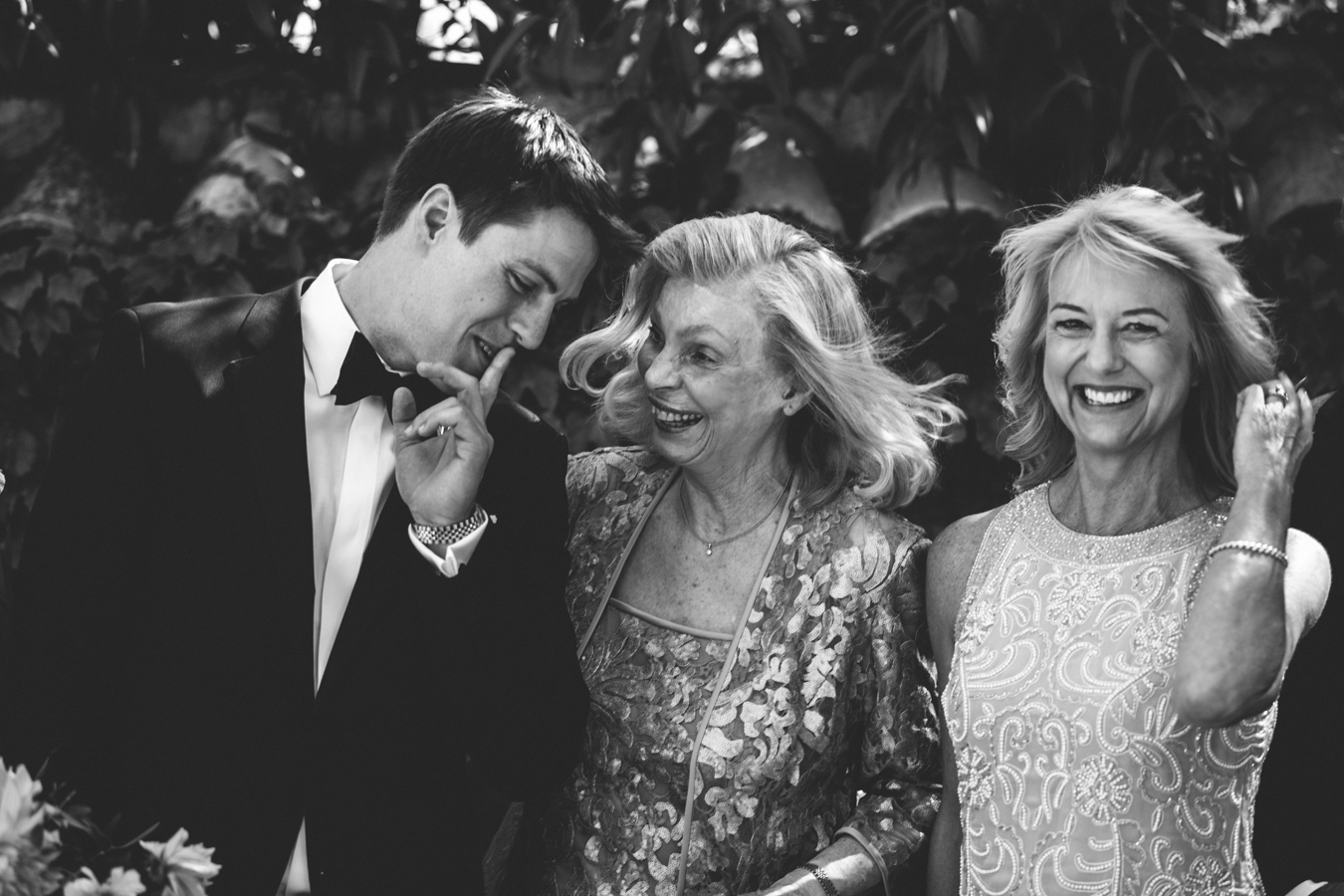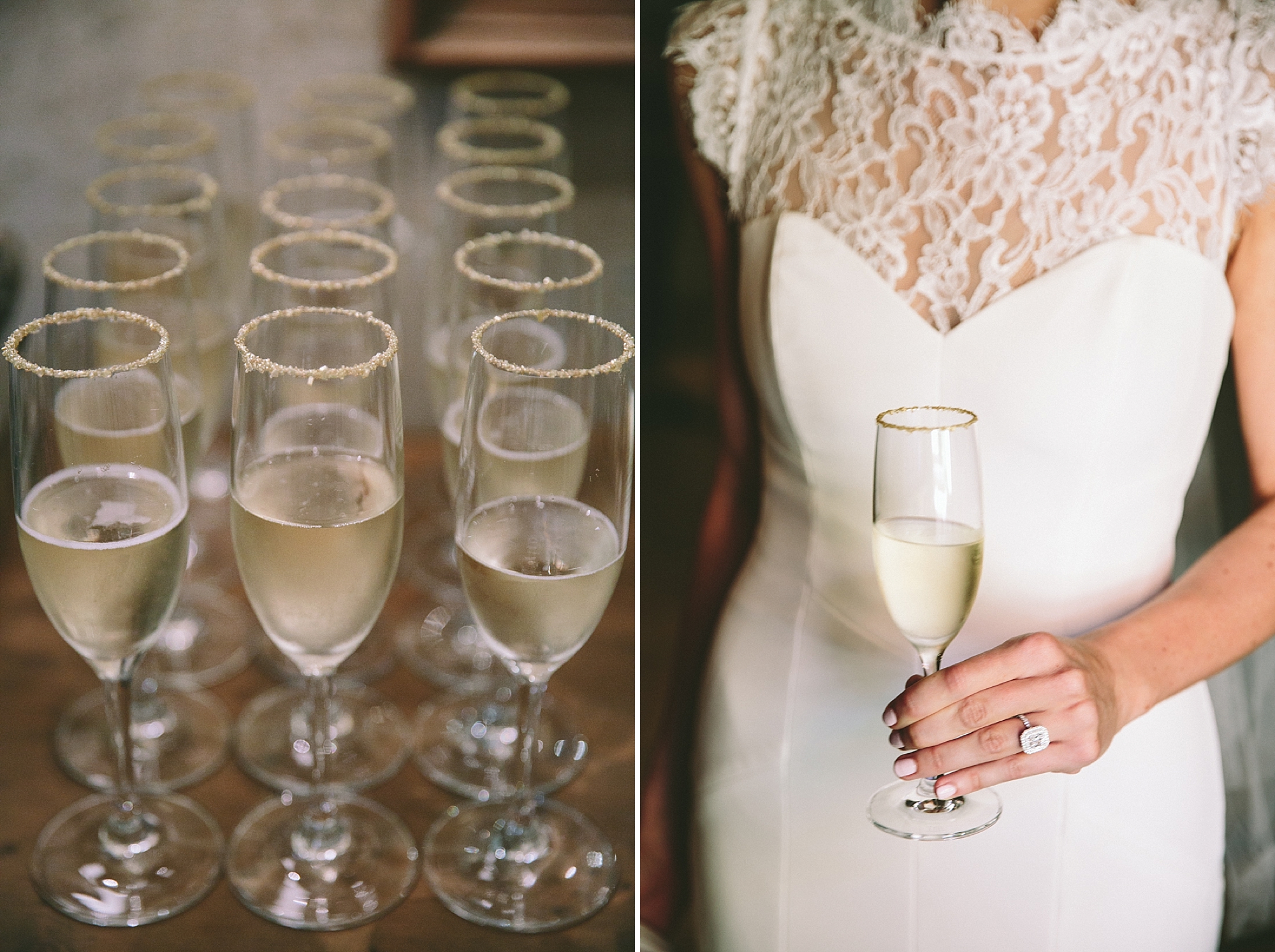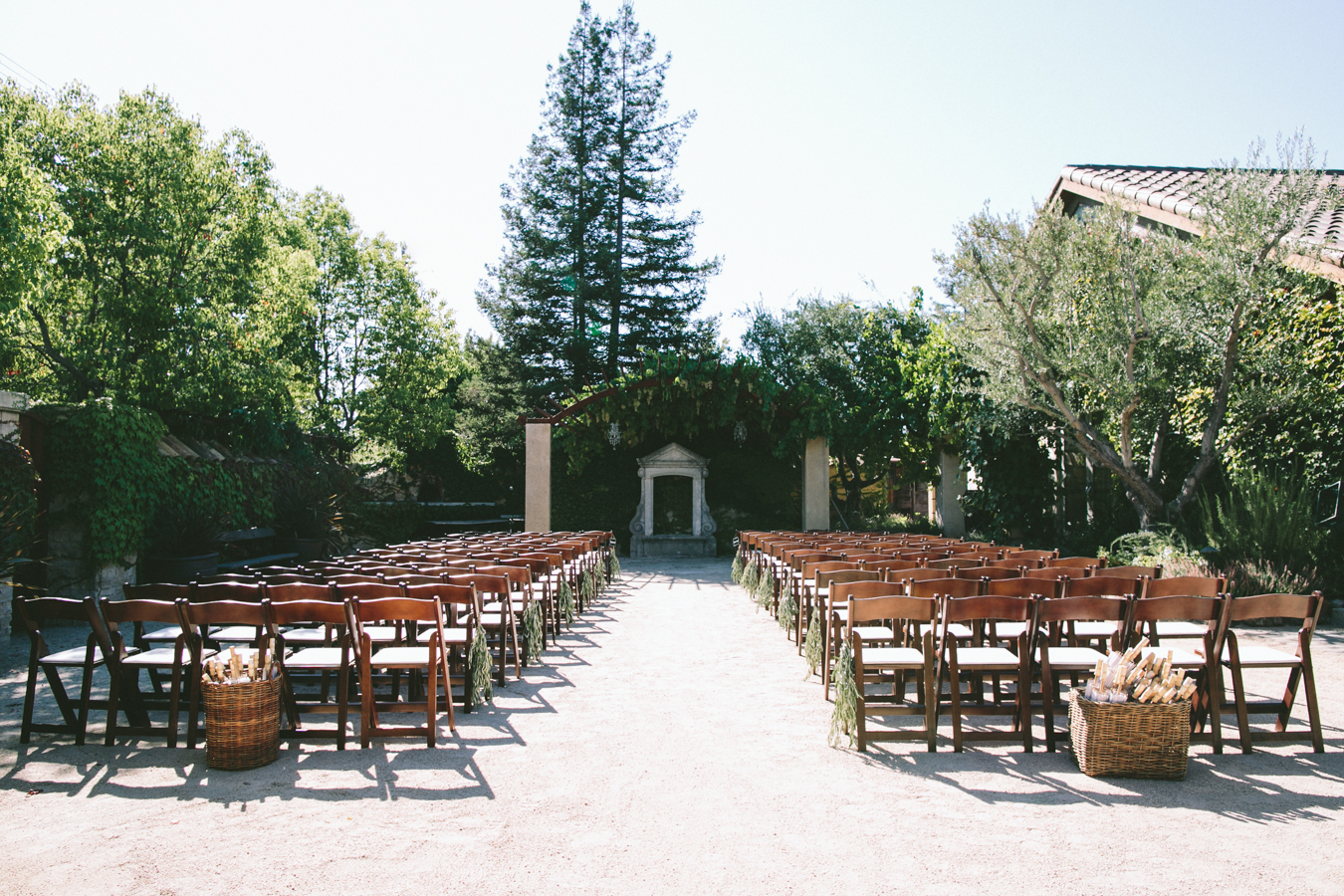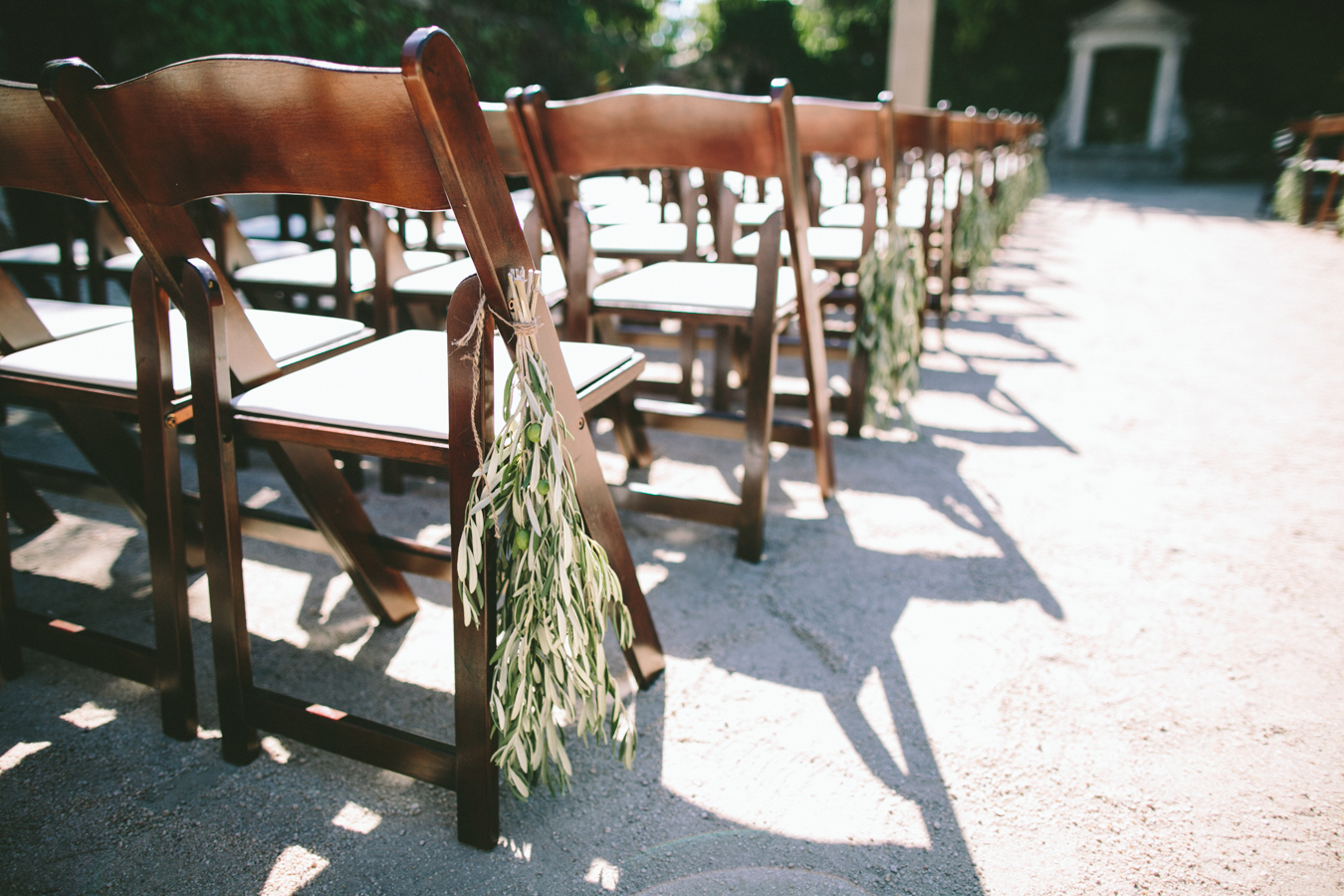 Liz + Kyle's memories of the big moment:
"Walking down the aisle with my parents and then seeing Liz walk down the aisle with hers. Both of our parents are quite the inspiration for us and the entire moment was so surreal and wonderful." [K]
"Walking down the aisle was a feeling I wasn't prepared for – it was like a dream. Having every face from every part of your life smiling at you all at once was pretty incredible. Not to mention, my vision was a little hazy at that moment – the veil, the sun and some serious eyelashes led to everything having a soft focus that was otherworldly." [L]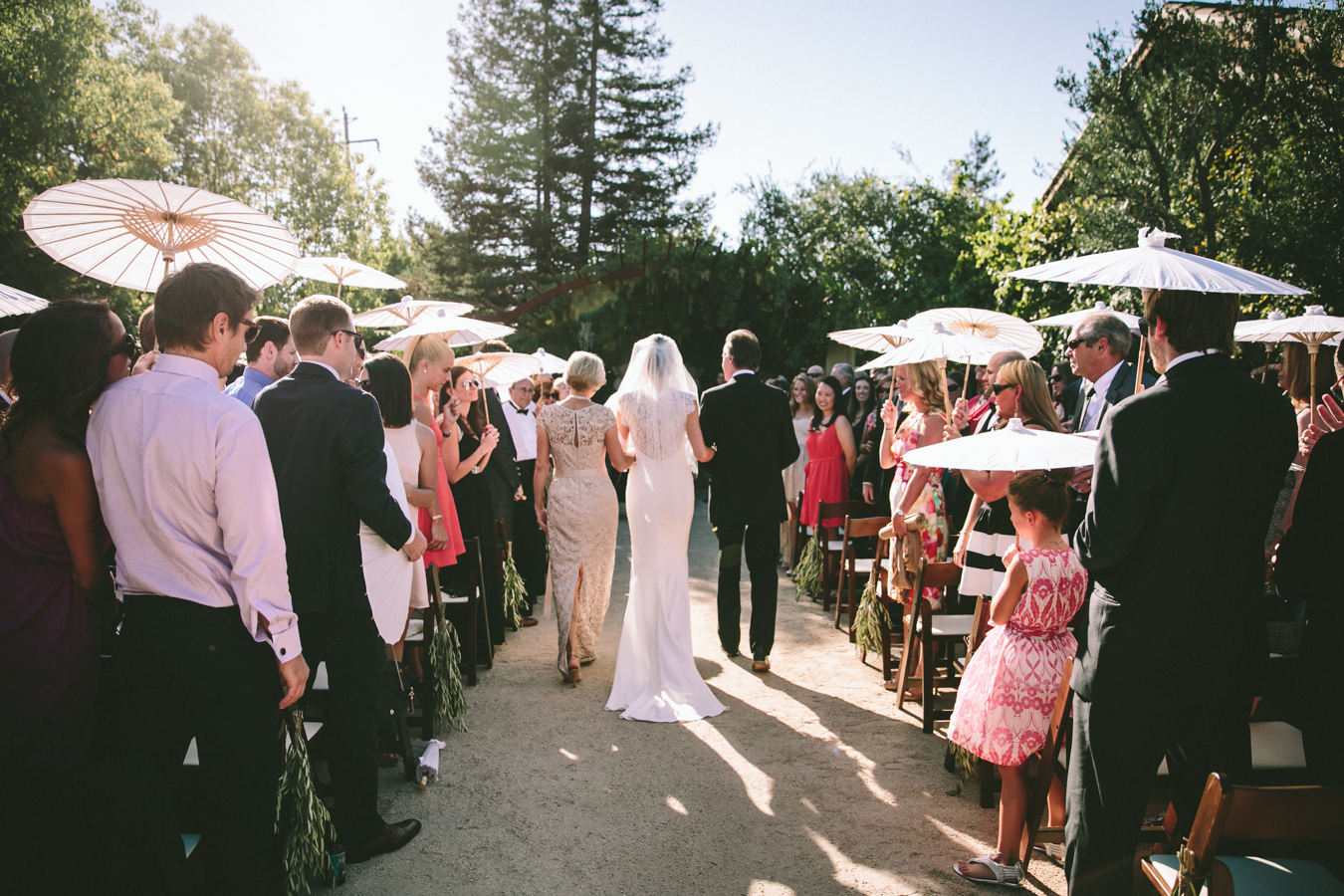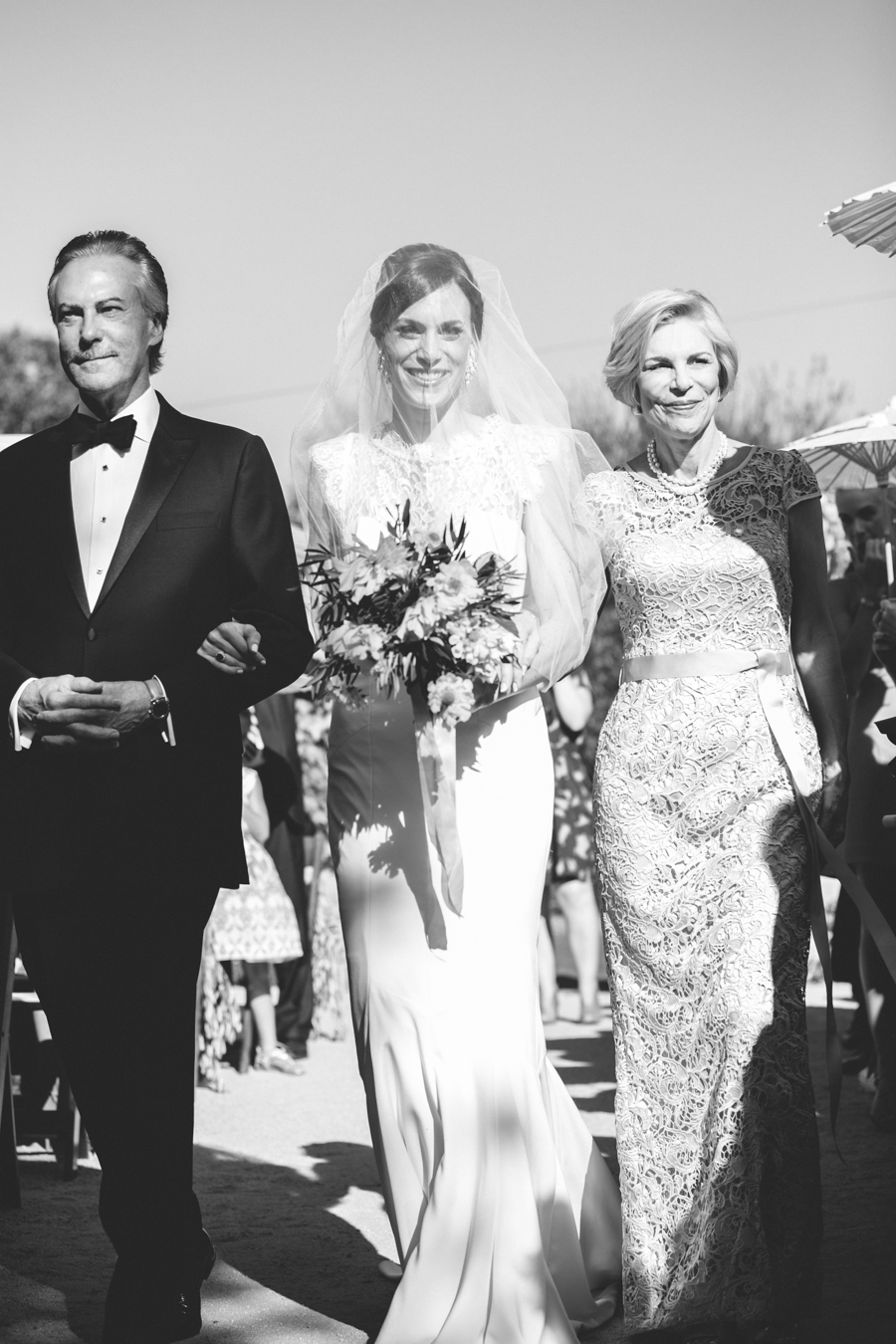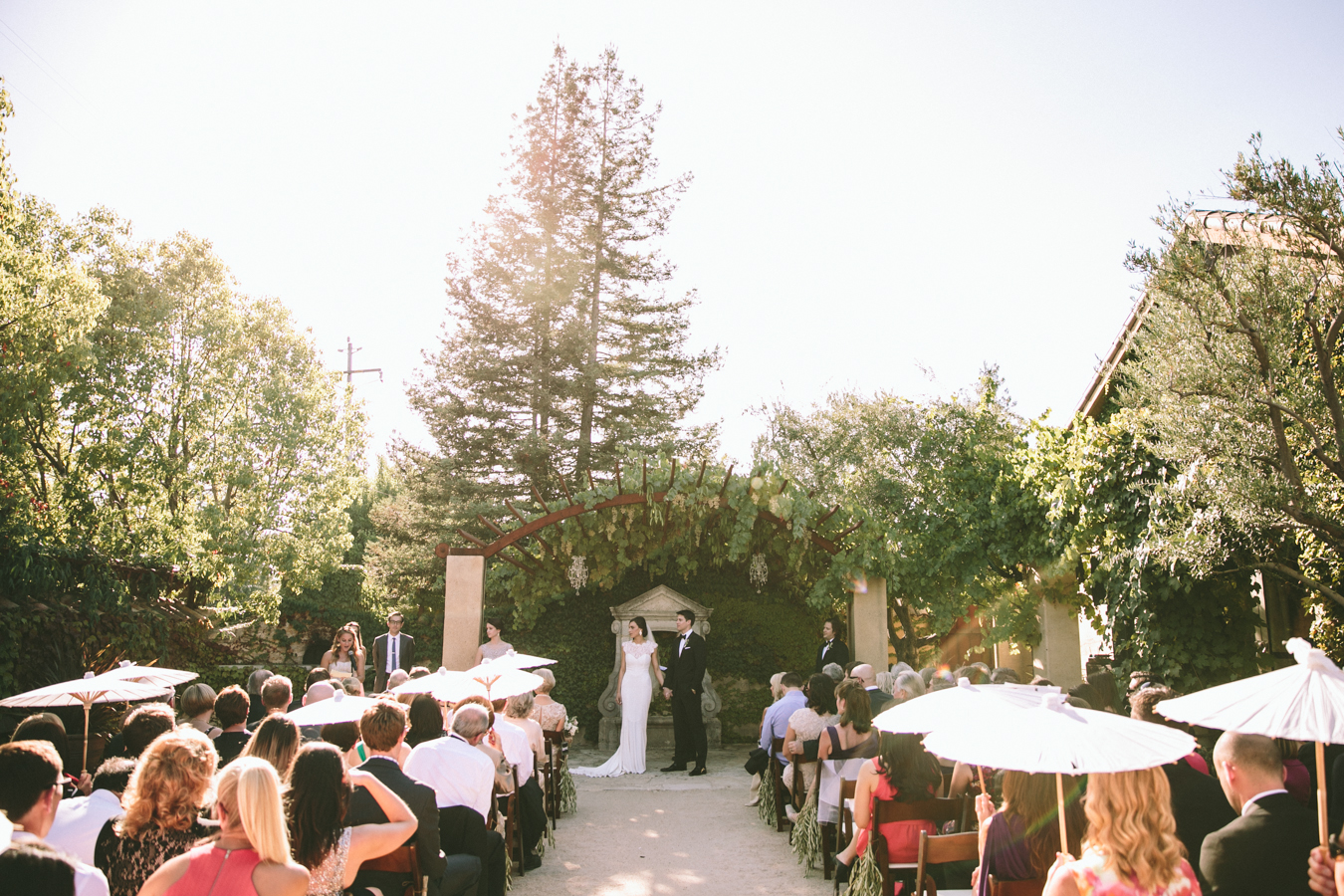 Liz + Kyle's ceremony was, "heartfelt, personal and brief.  We wanted to recognize our parents, have our friends take part (through readings from the Dali Lama, The Alchemist and 1 Corinthians), and say a mix of personal and traditional vows. To write our personal vows, we agreed on a basic template ahead of time – we would recount qualities we loved in each other, three promises we would make to each other, and a wish for the future. We read them aloud a week before the wedding to get the jitters out."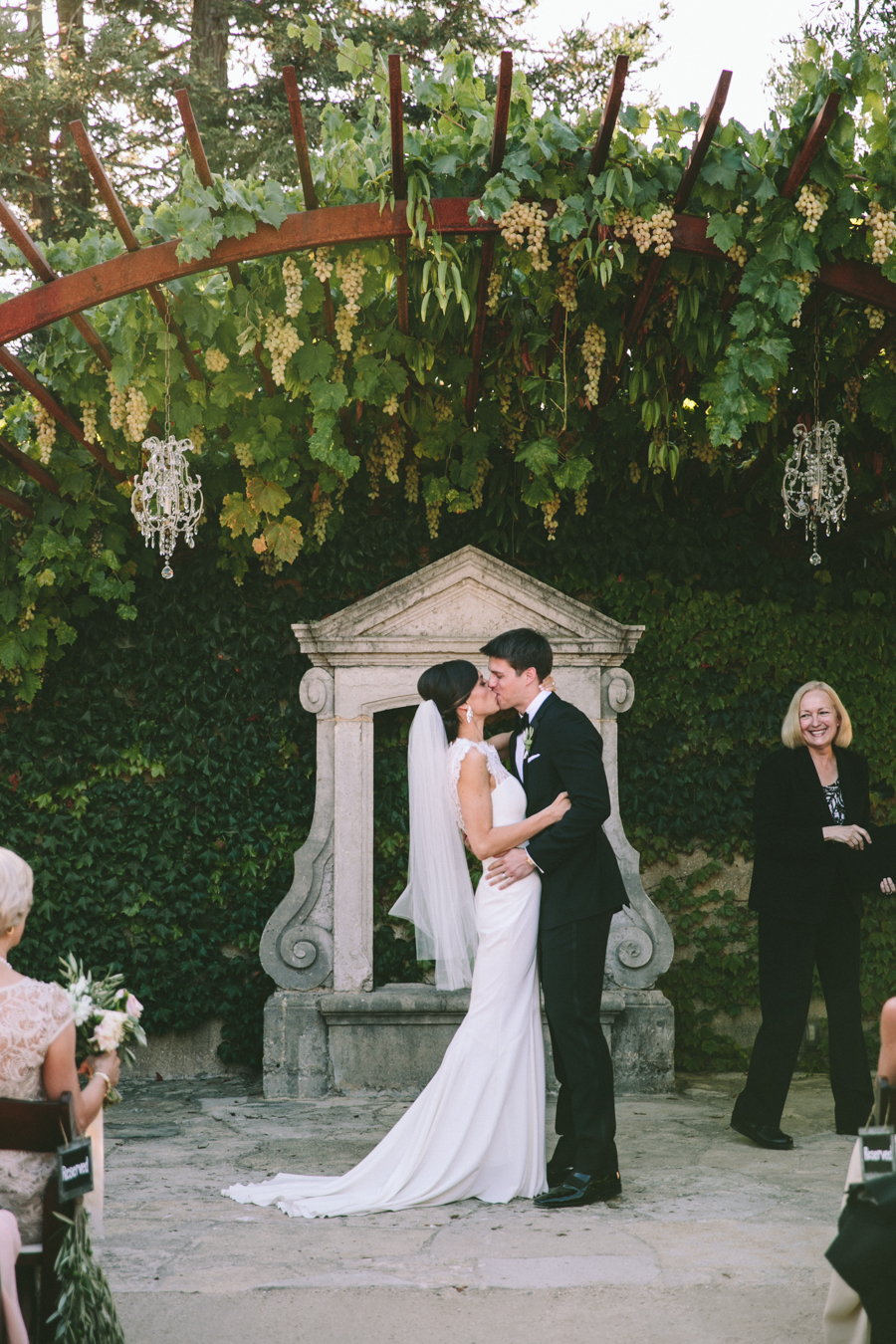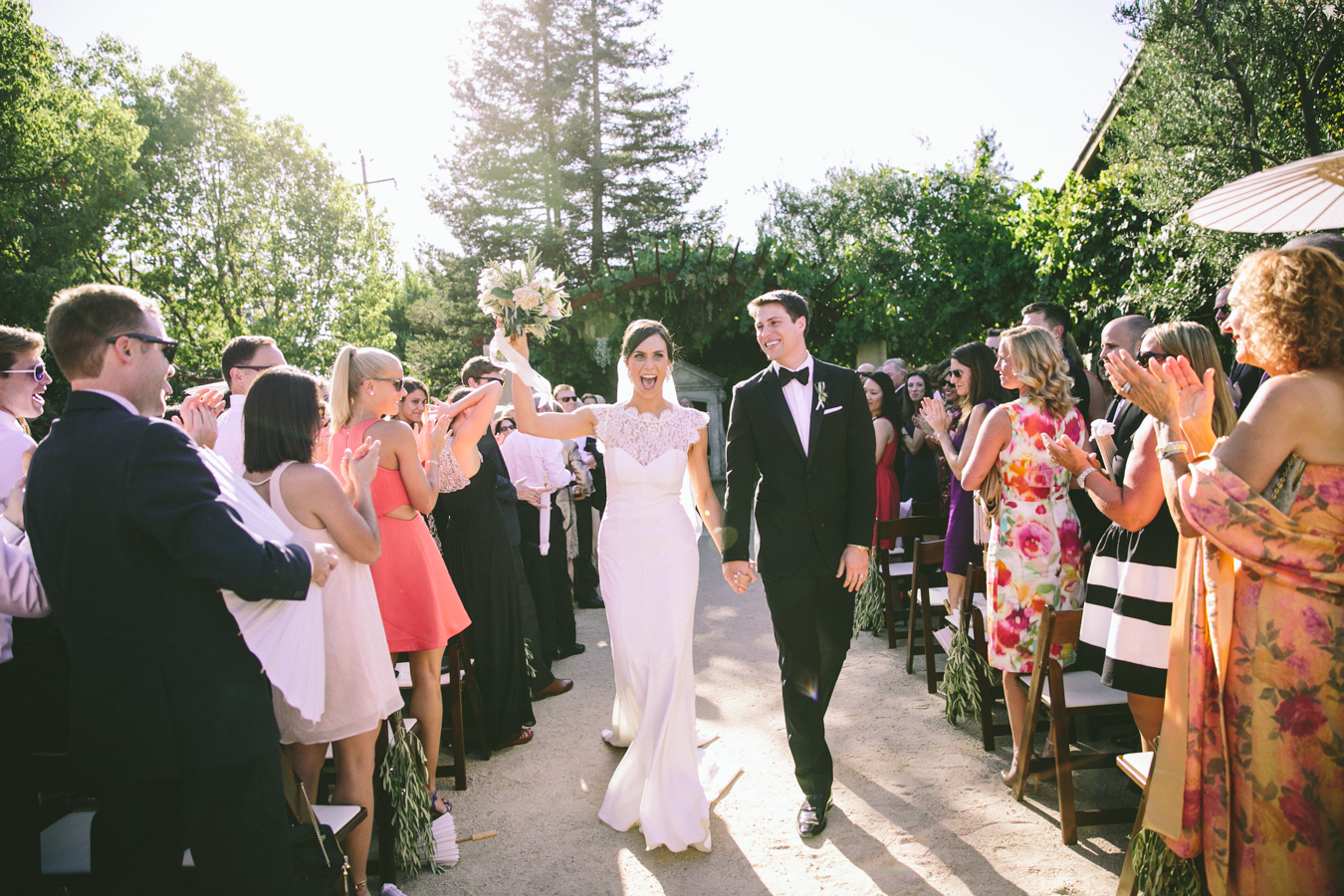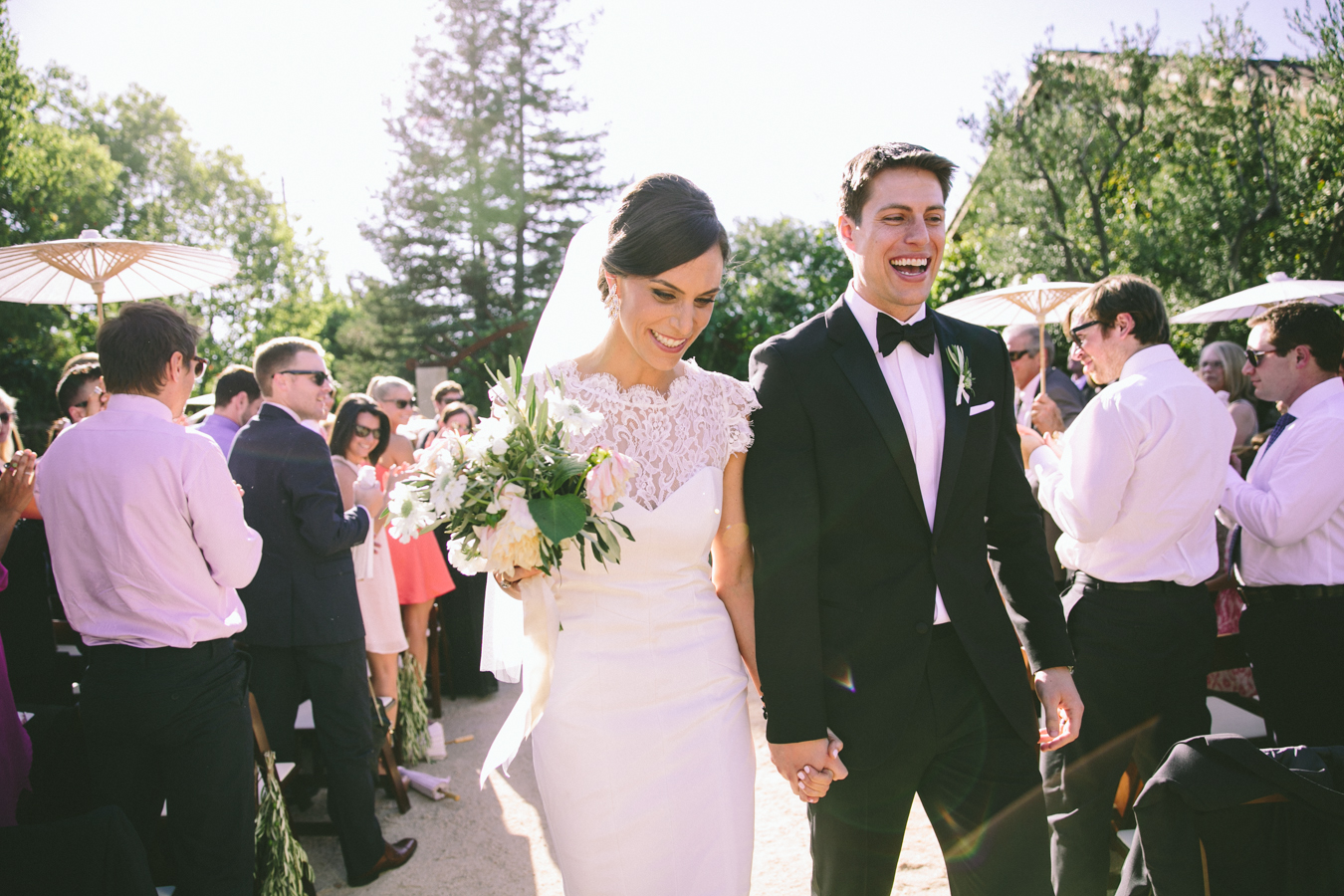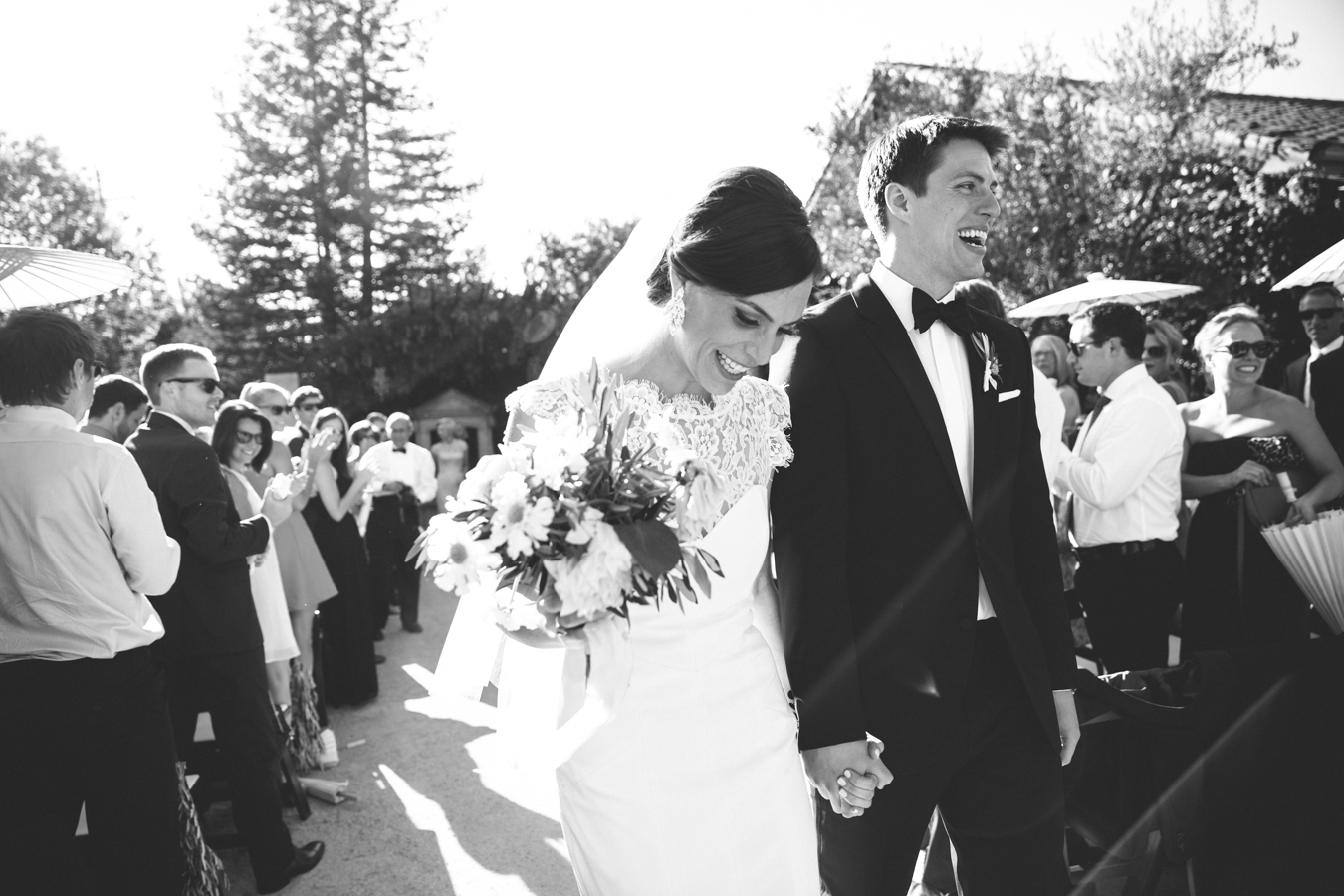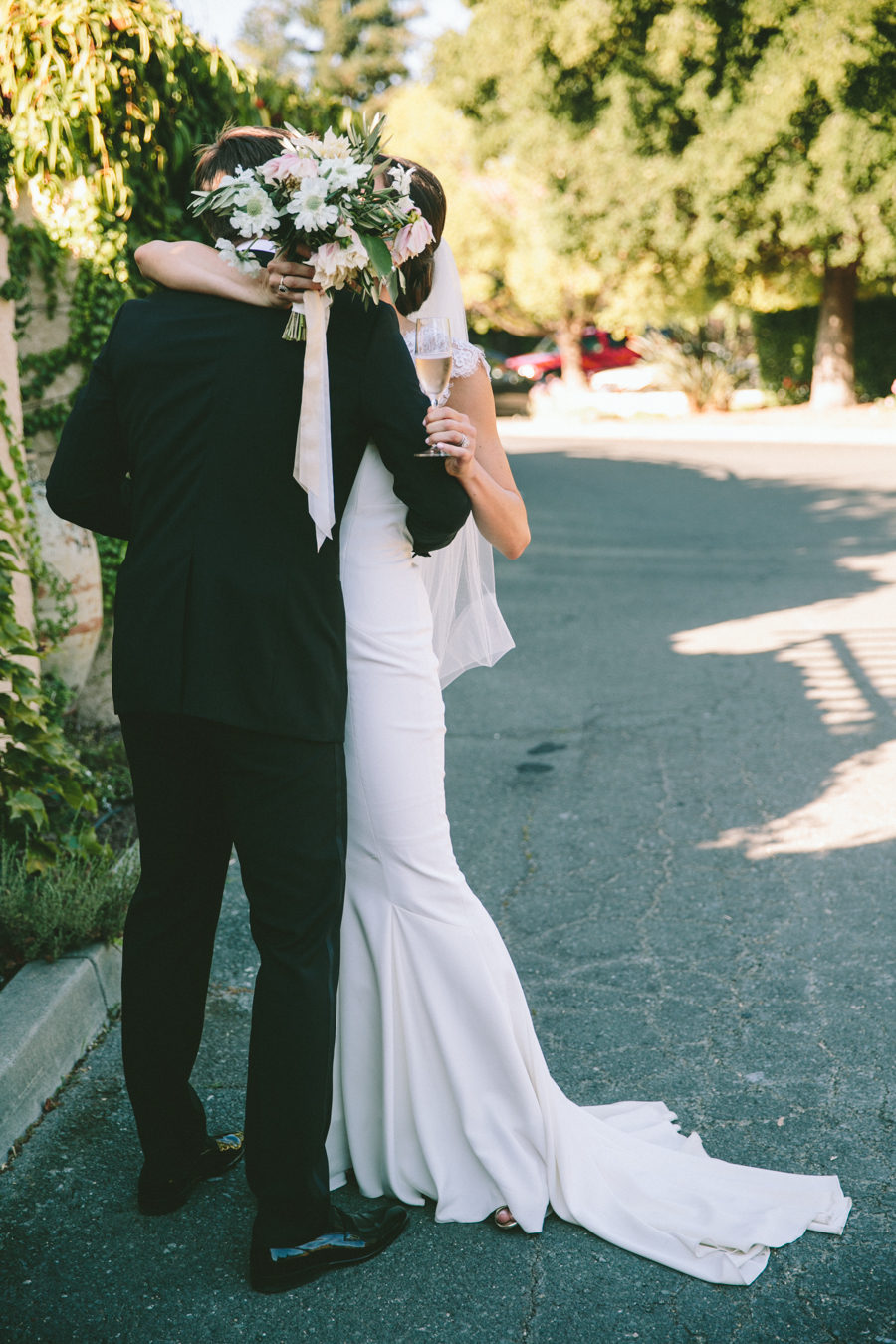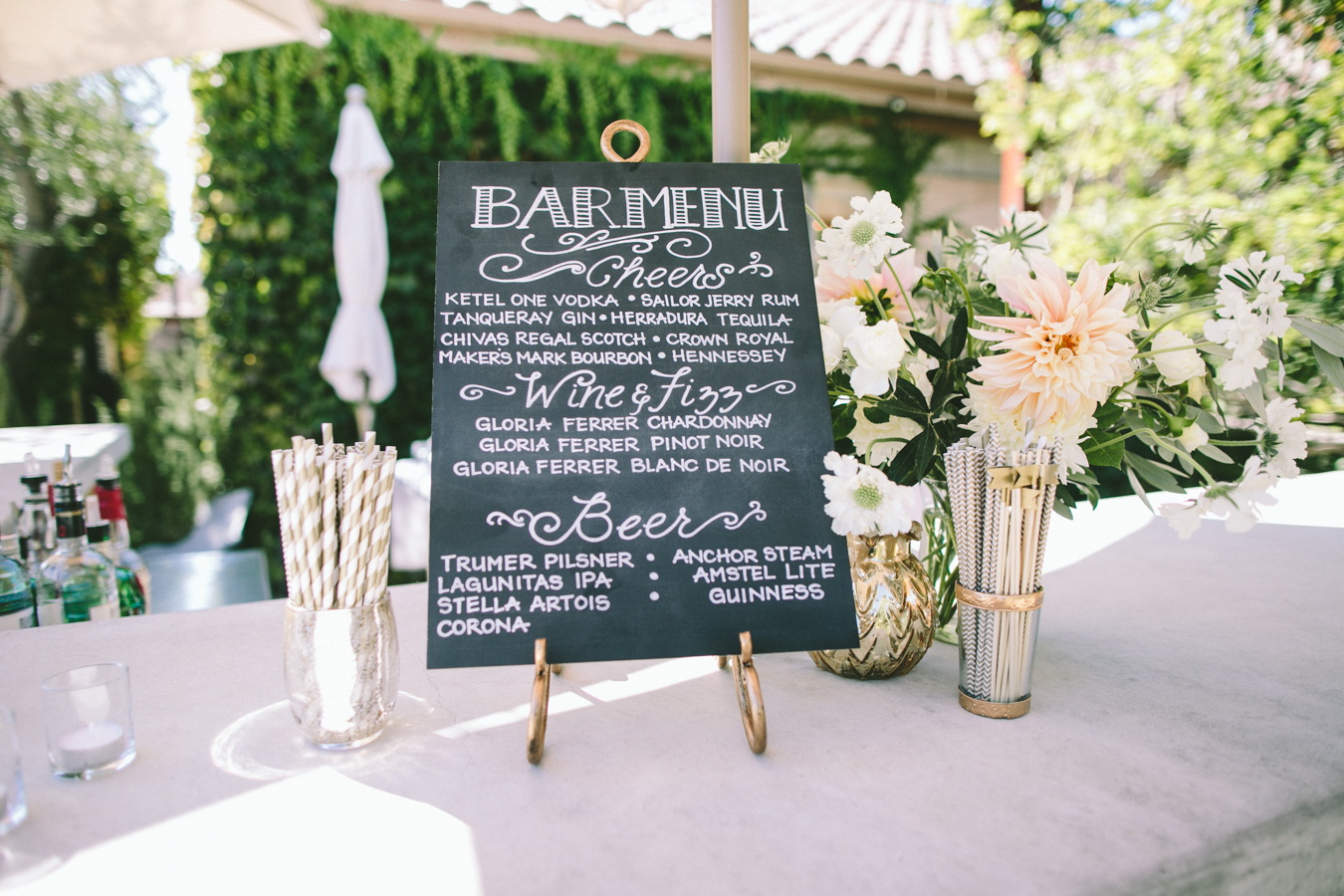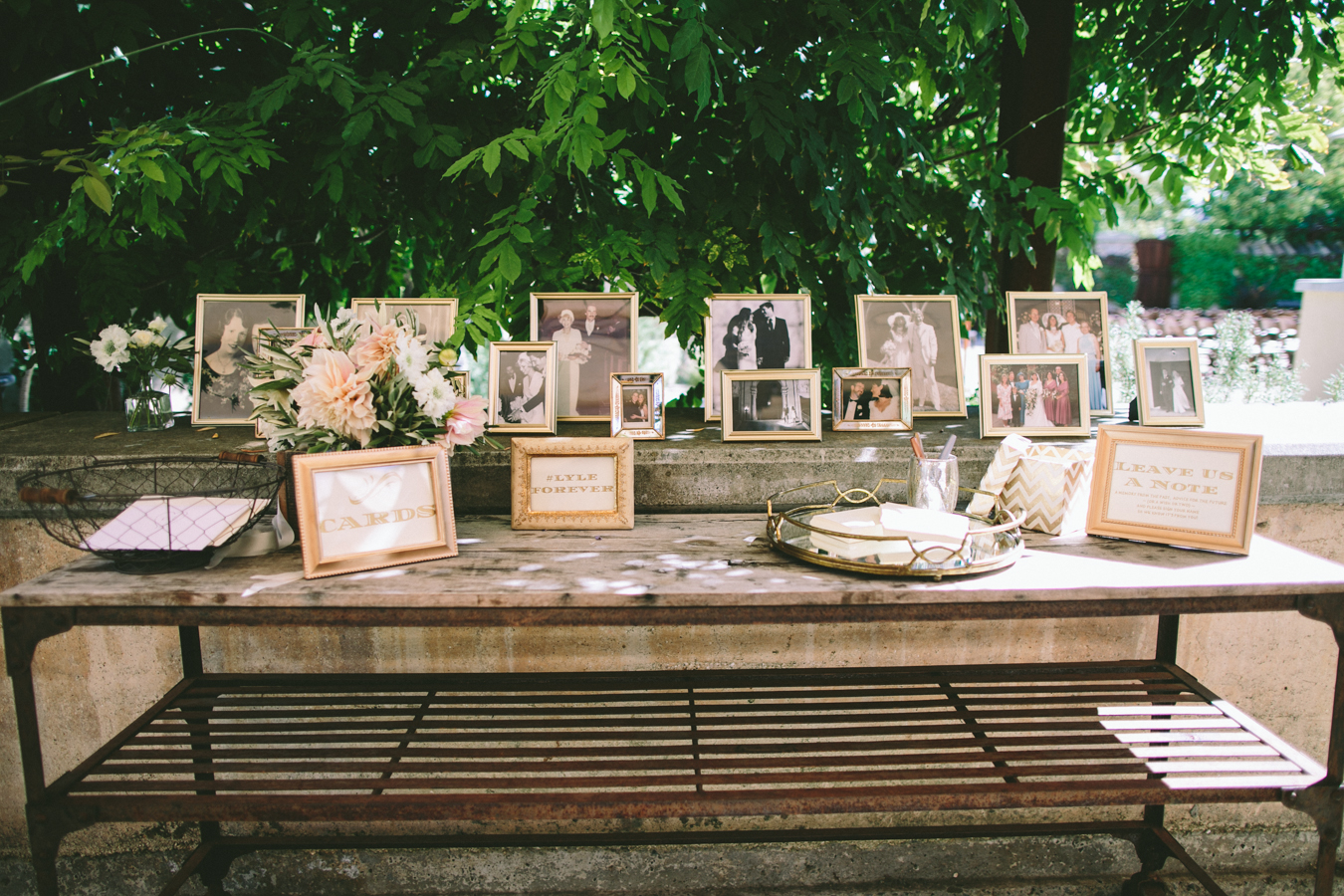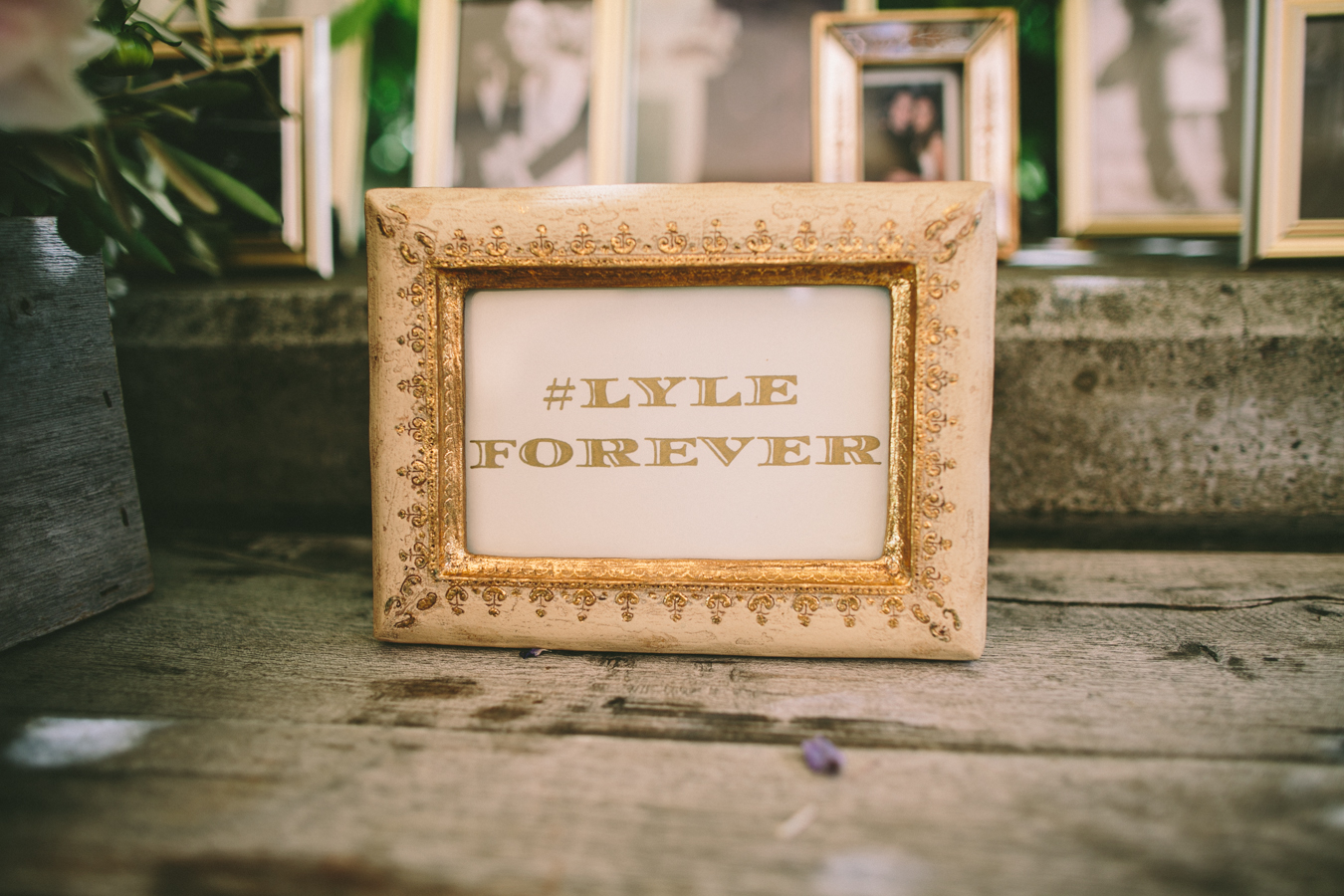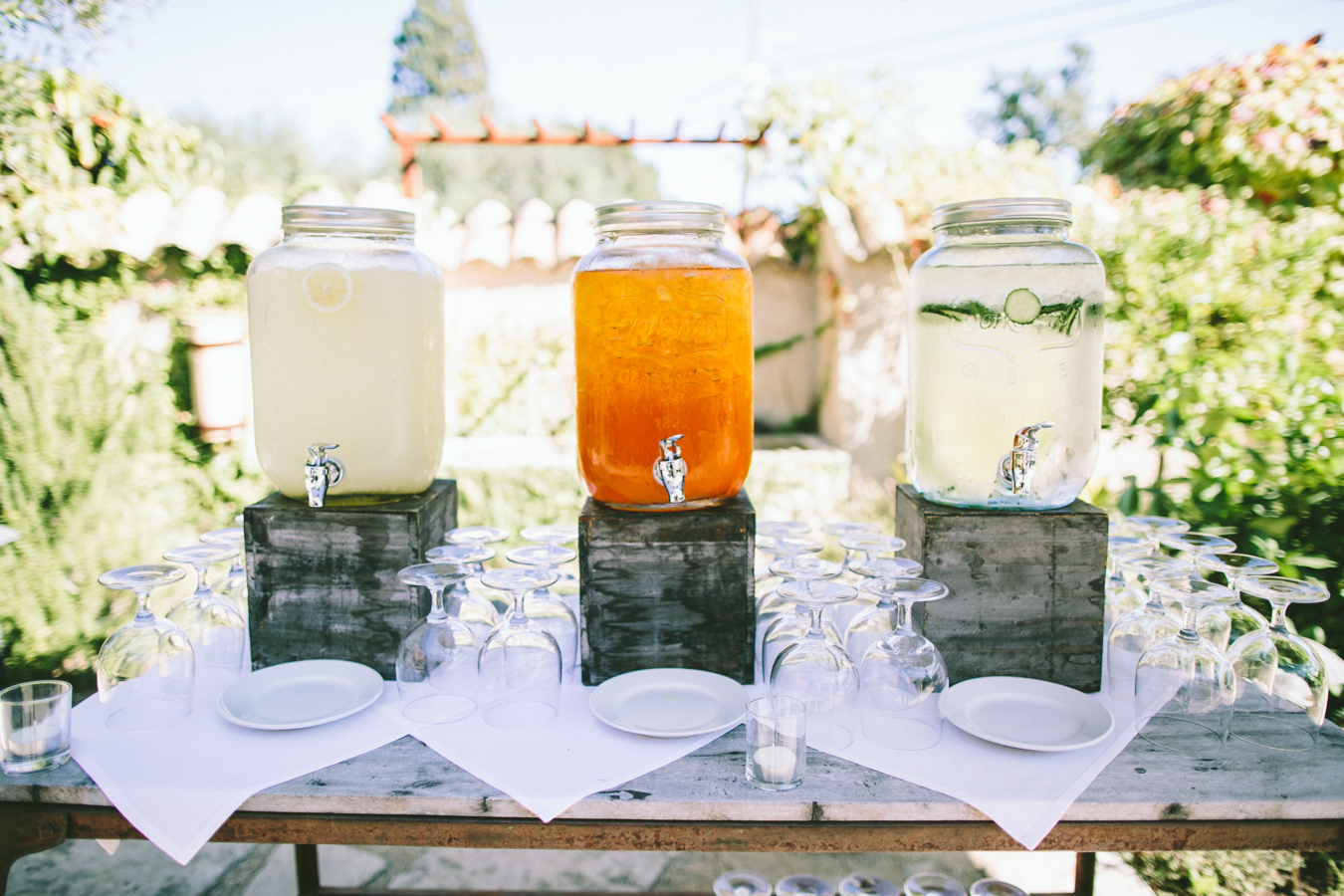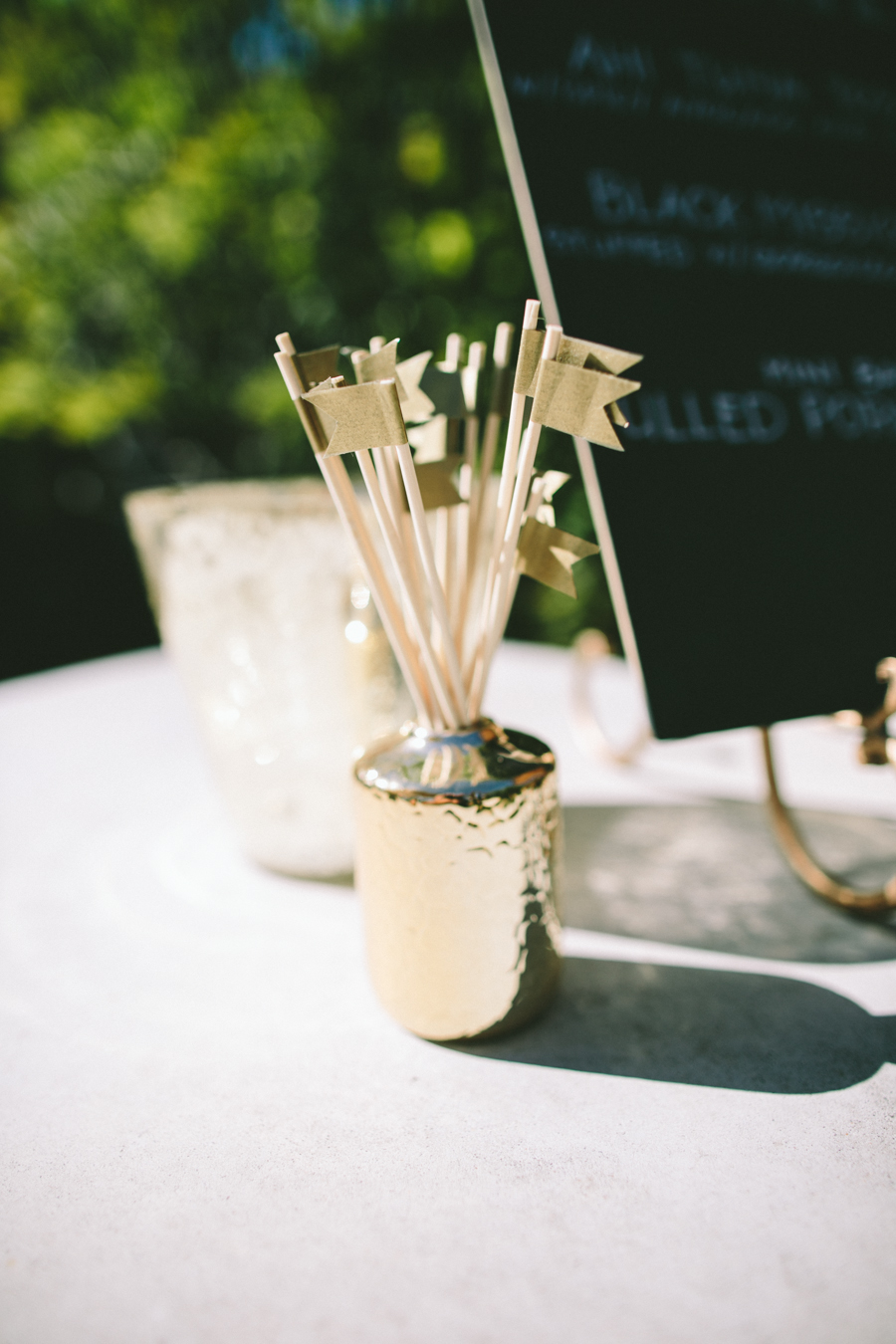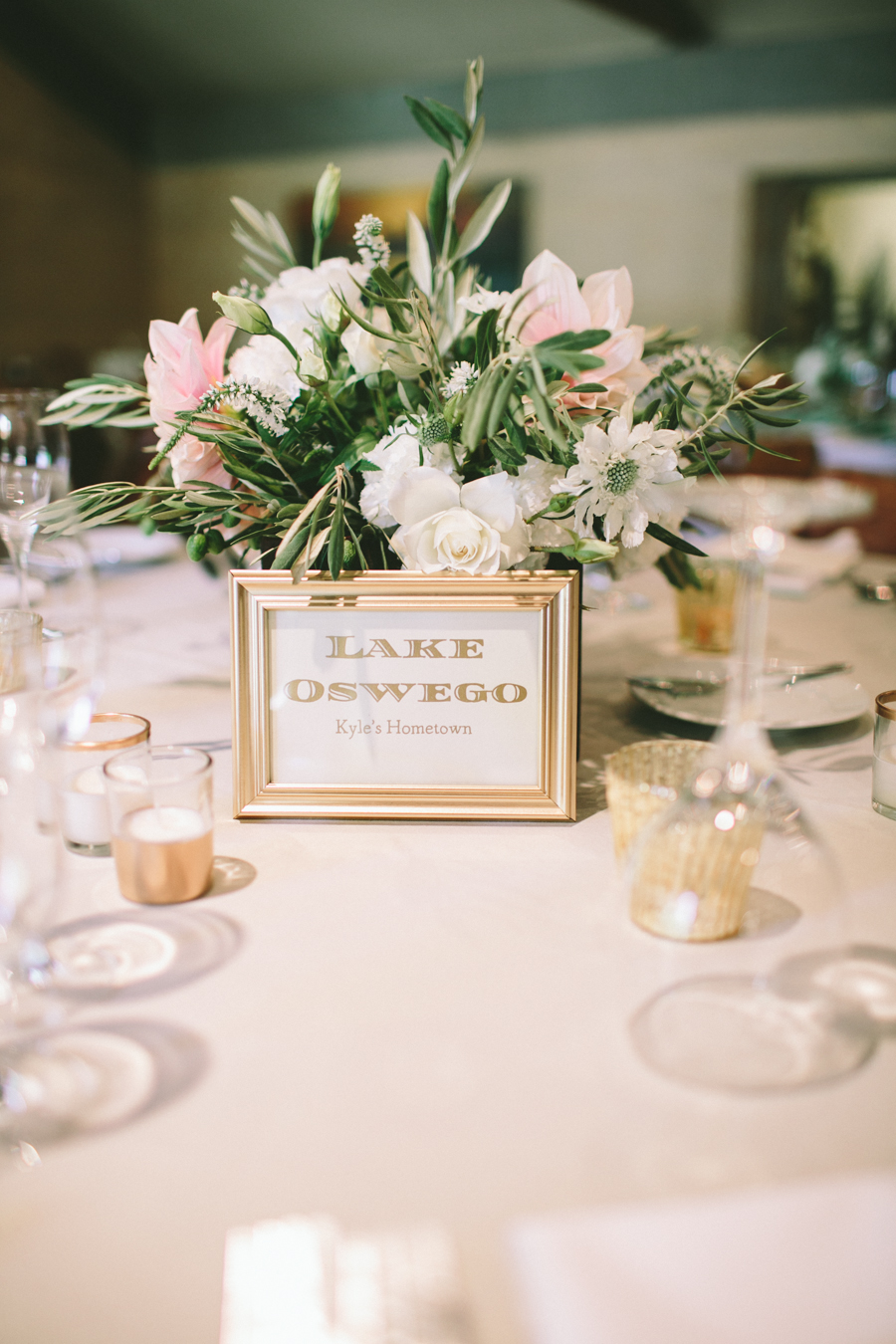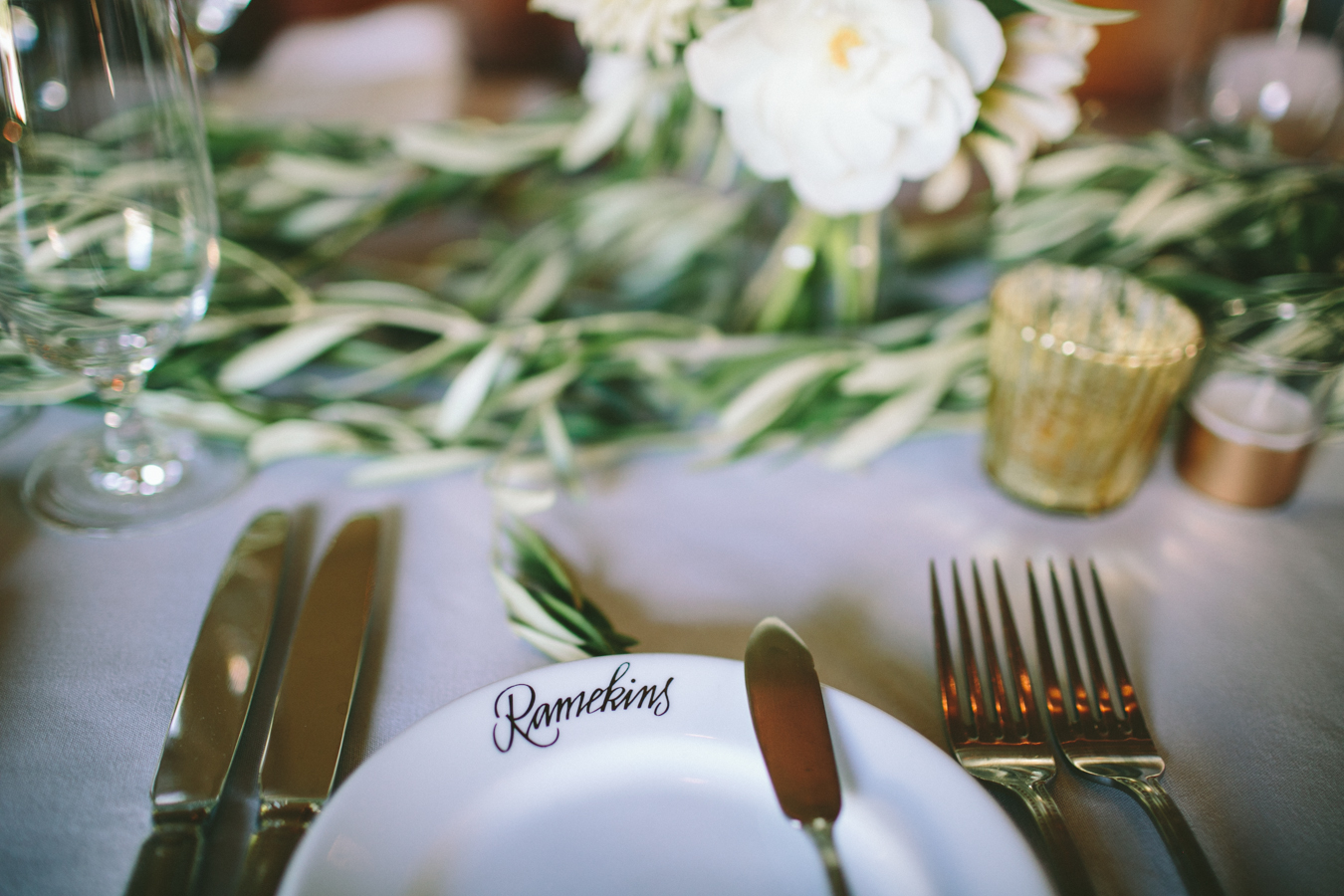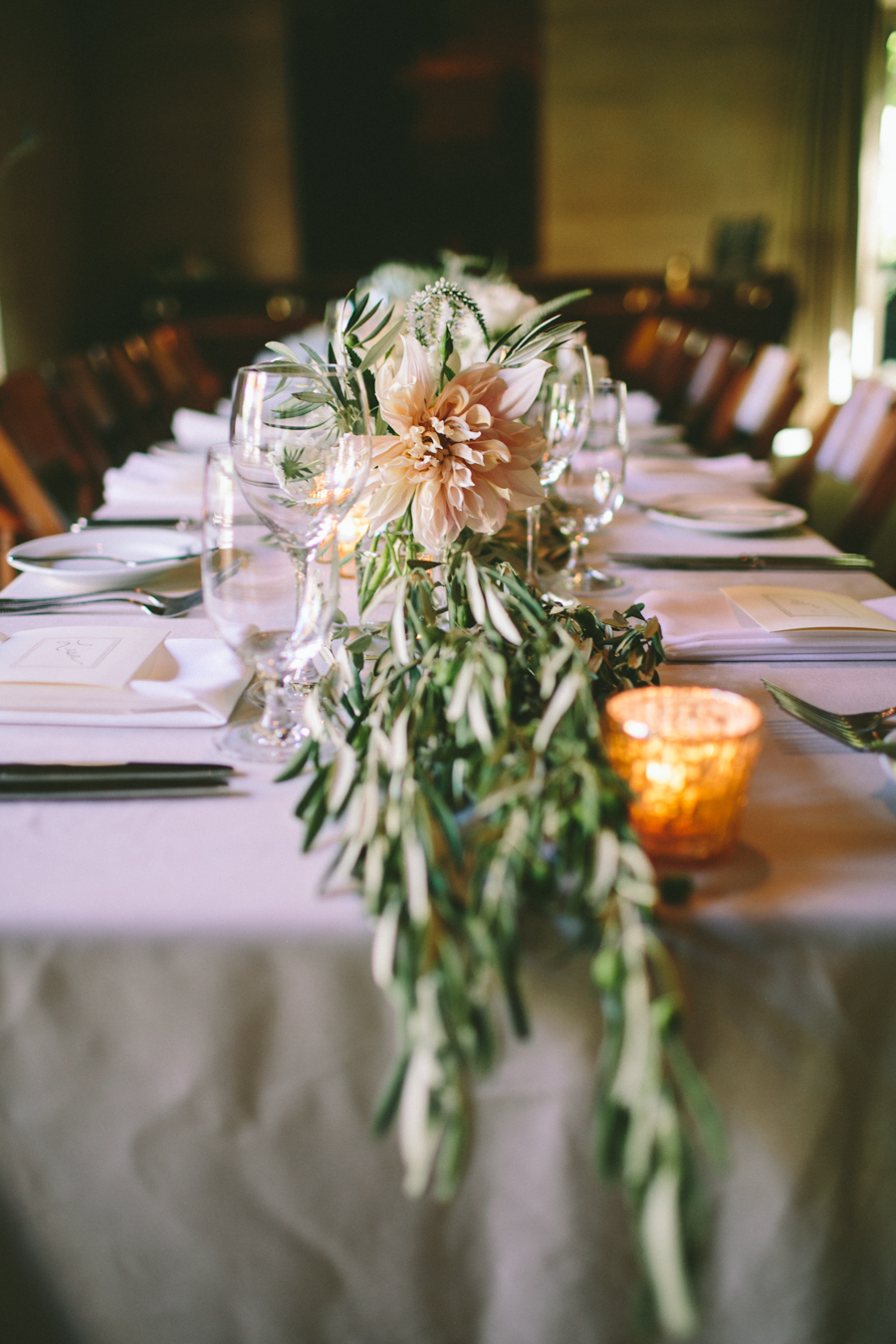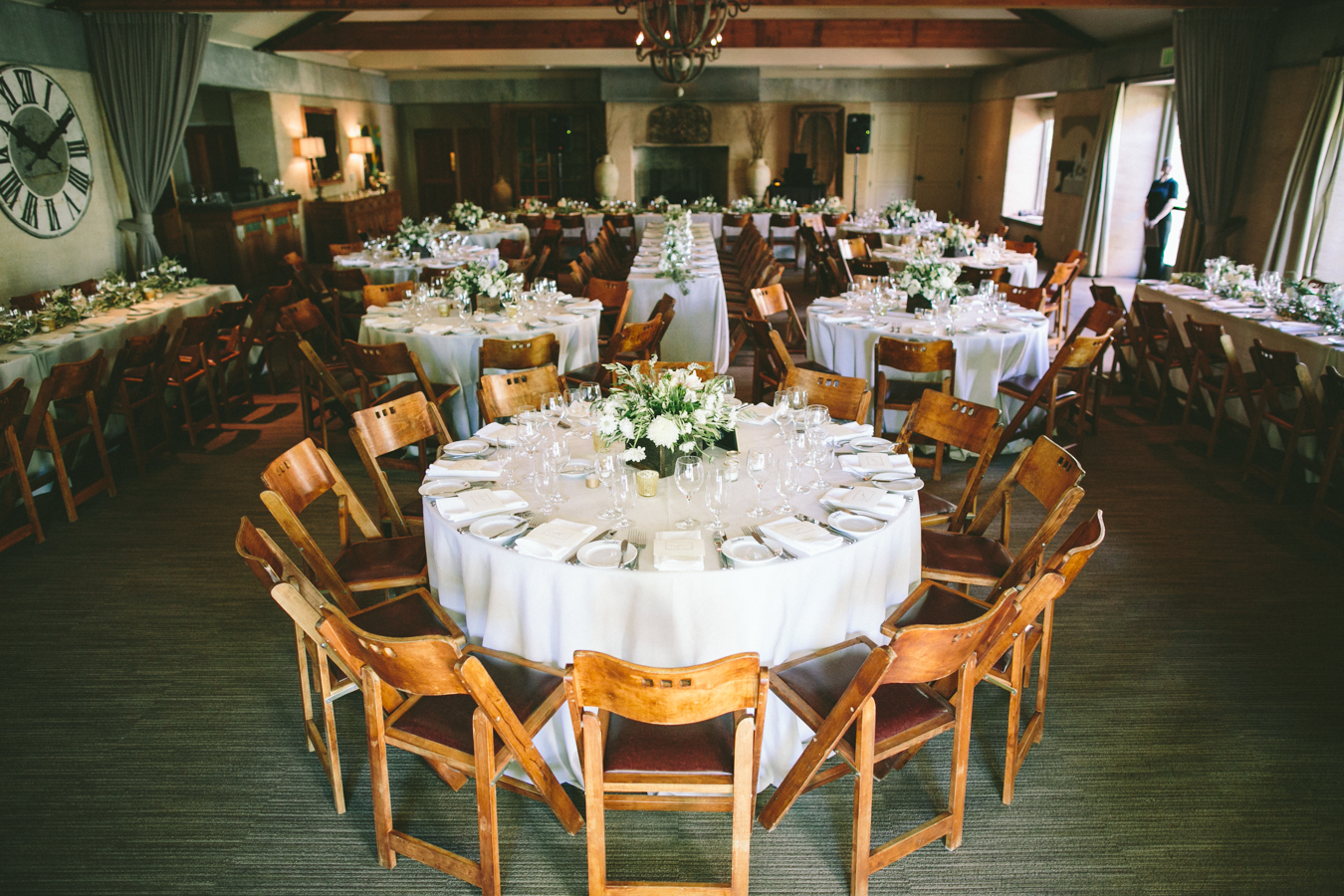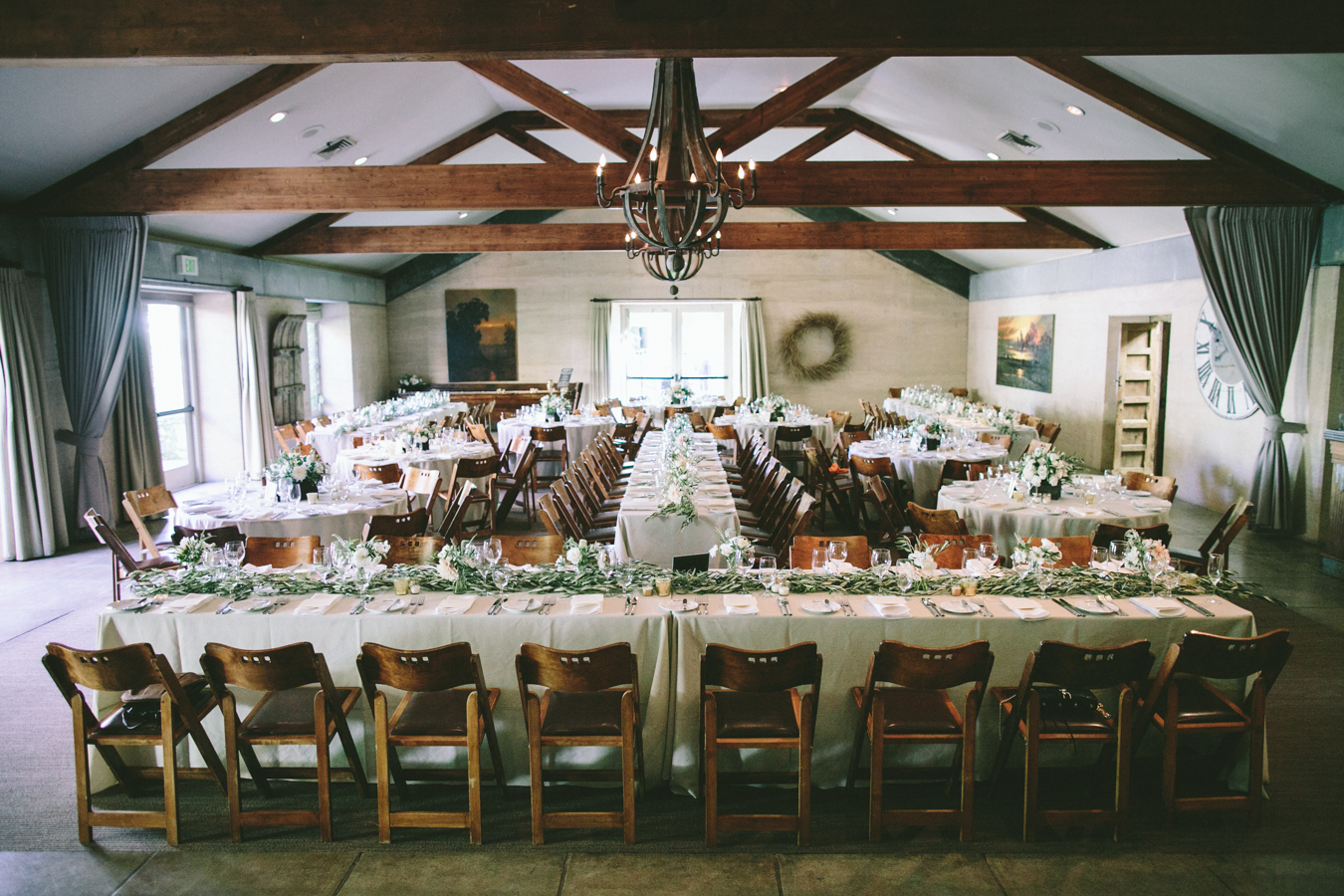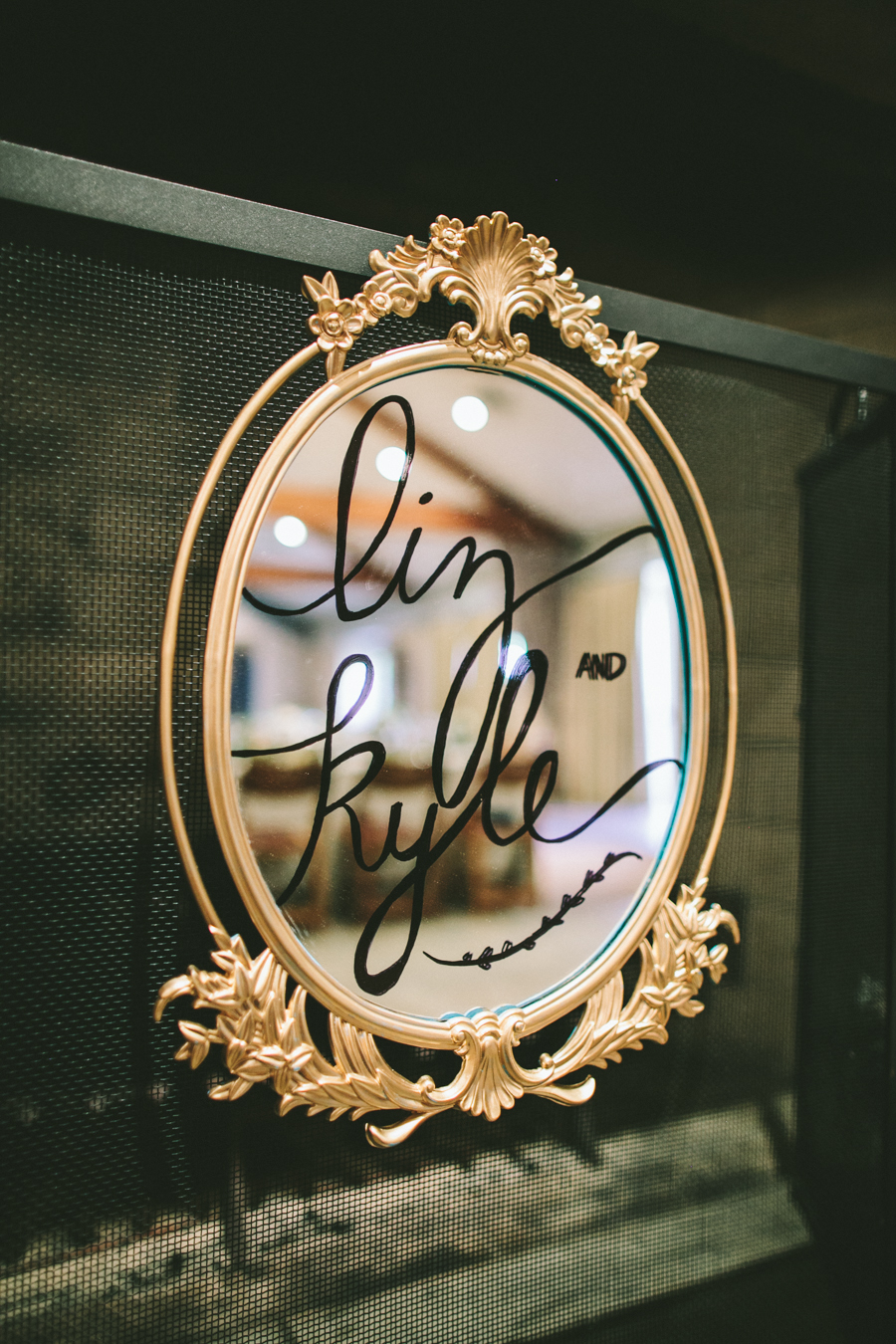 This was another one of Kyle's favorite memories, "Being introduced into dinner officially as husband and wife. Walking through the doors and into the crowd to M83's "Midnight City" (one of my favorite songs) just felt so cool."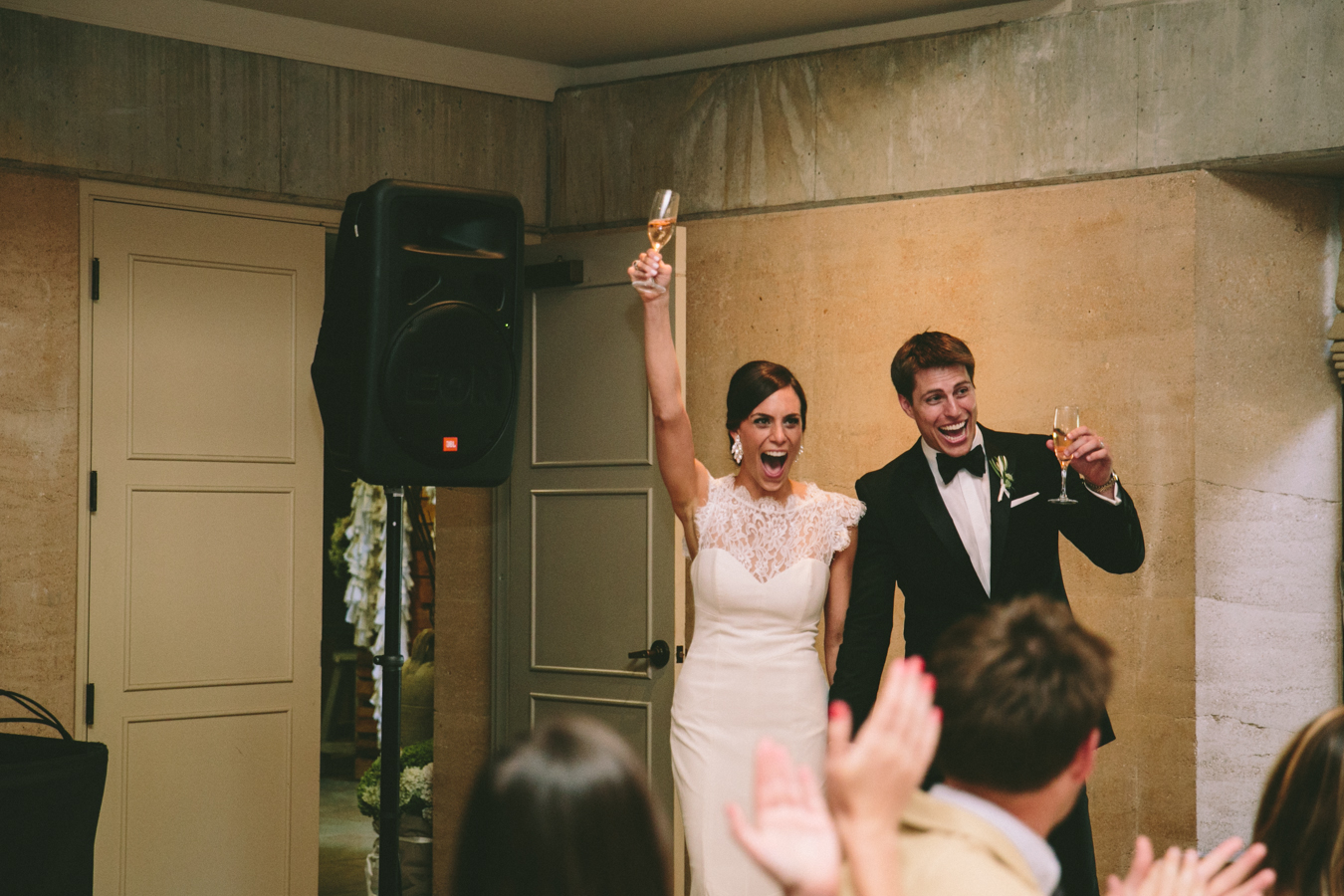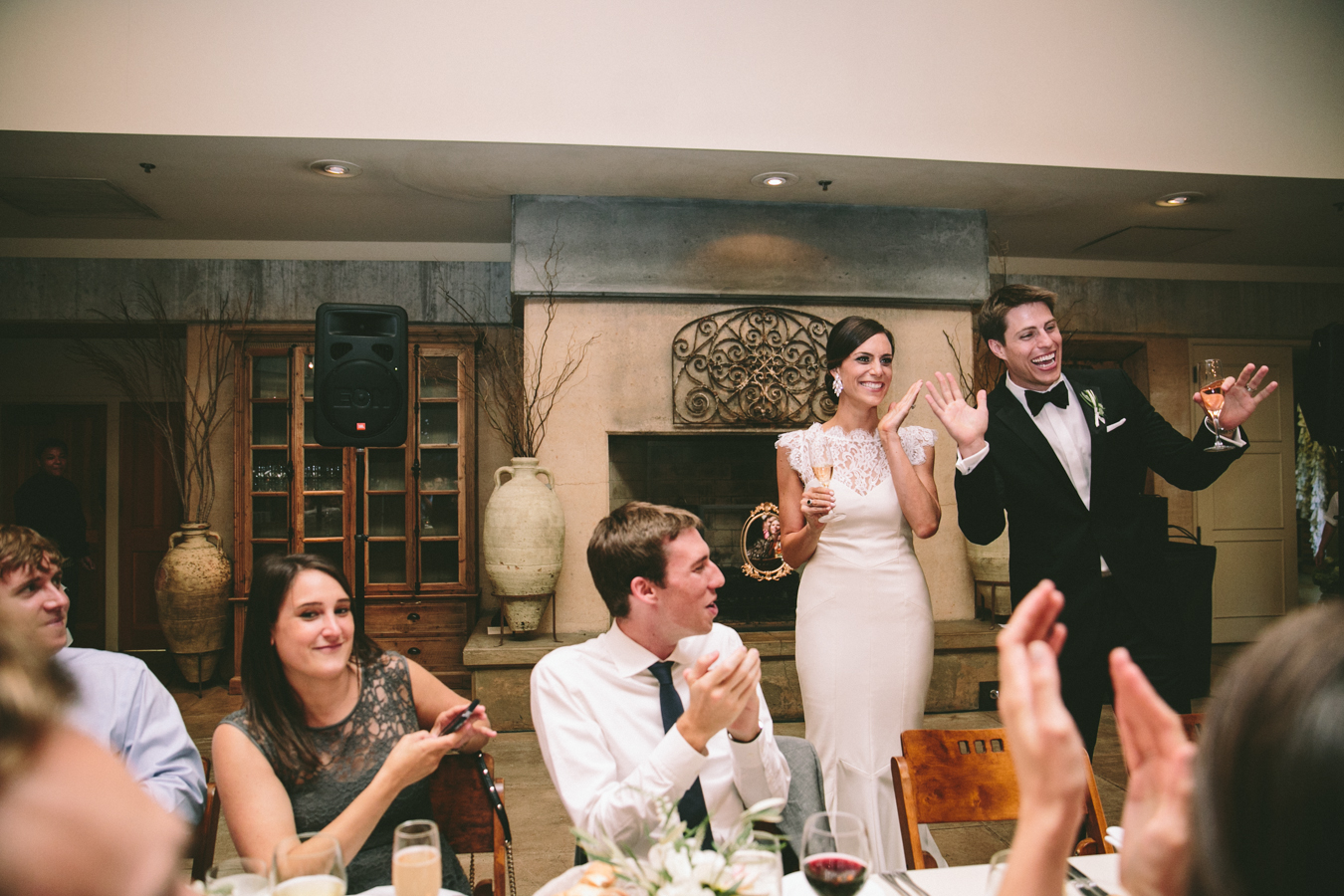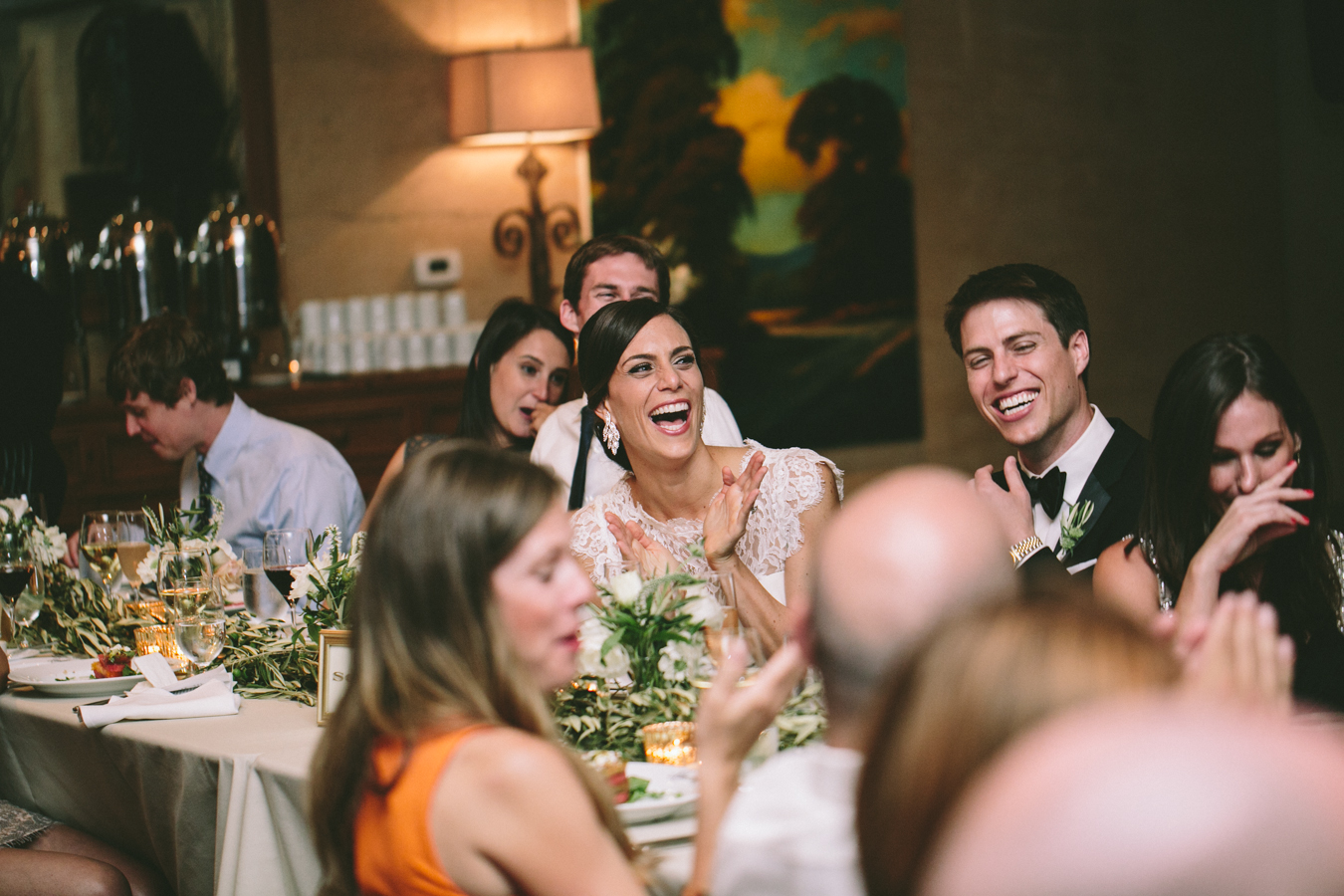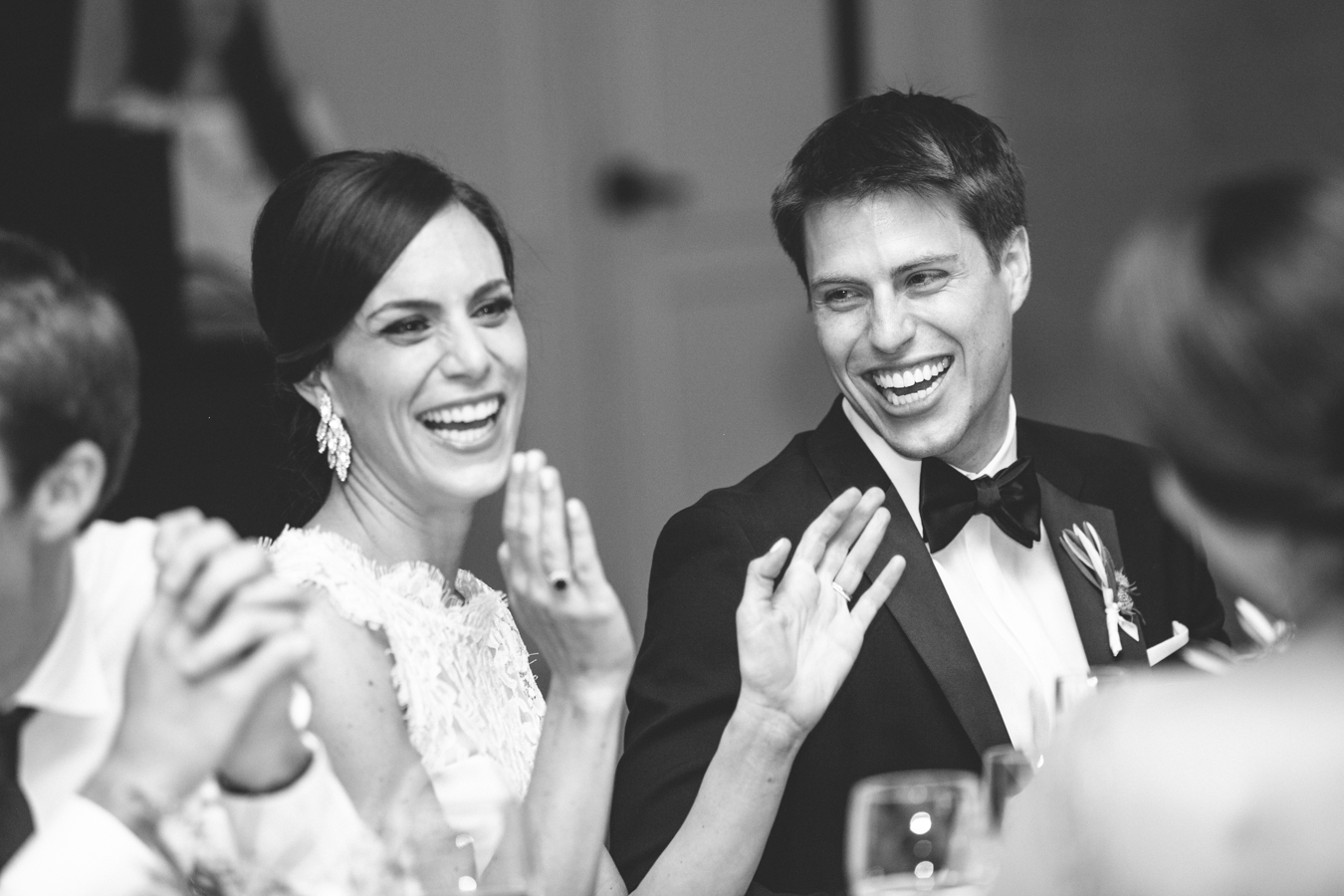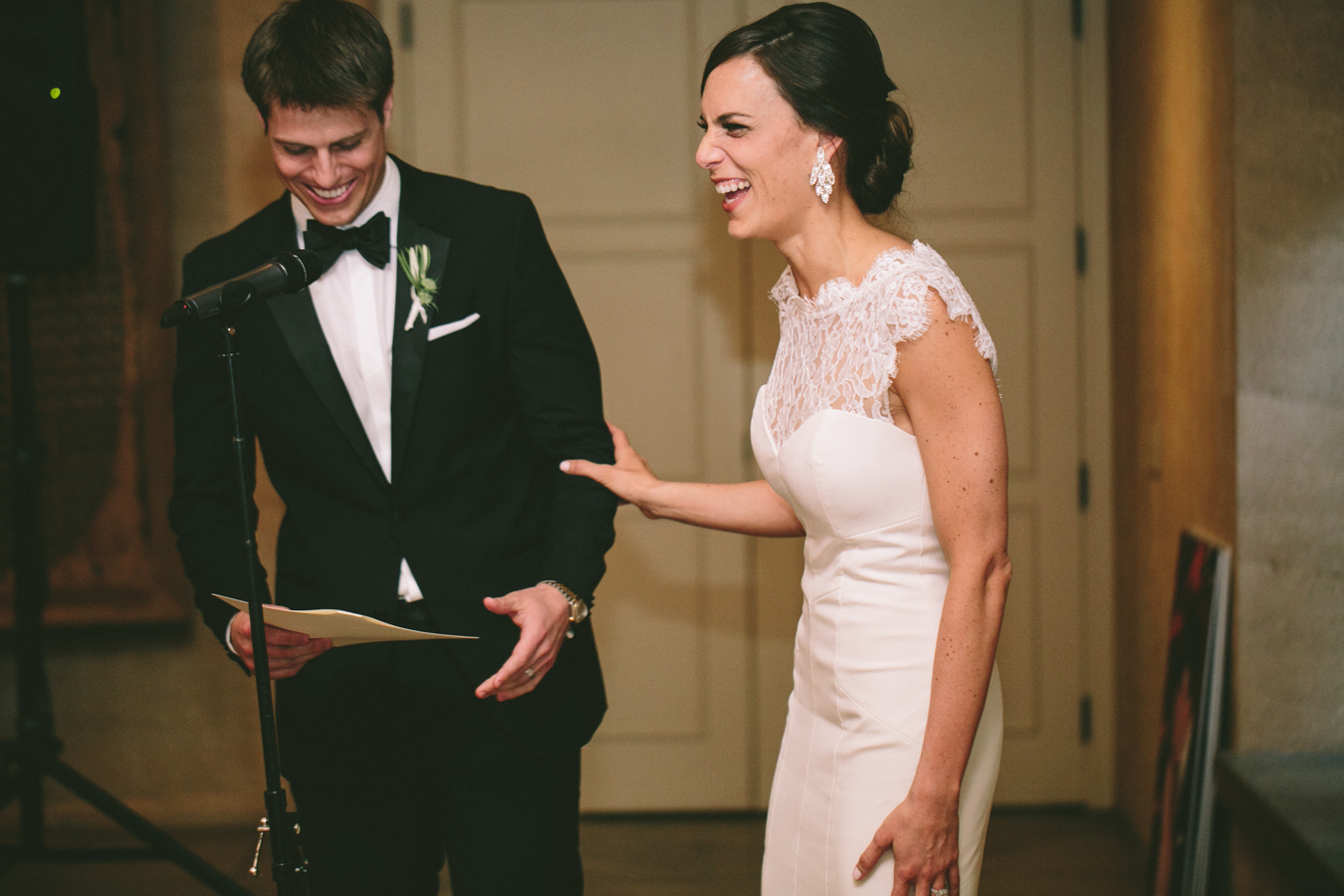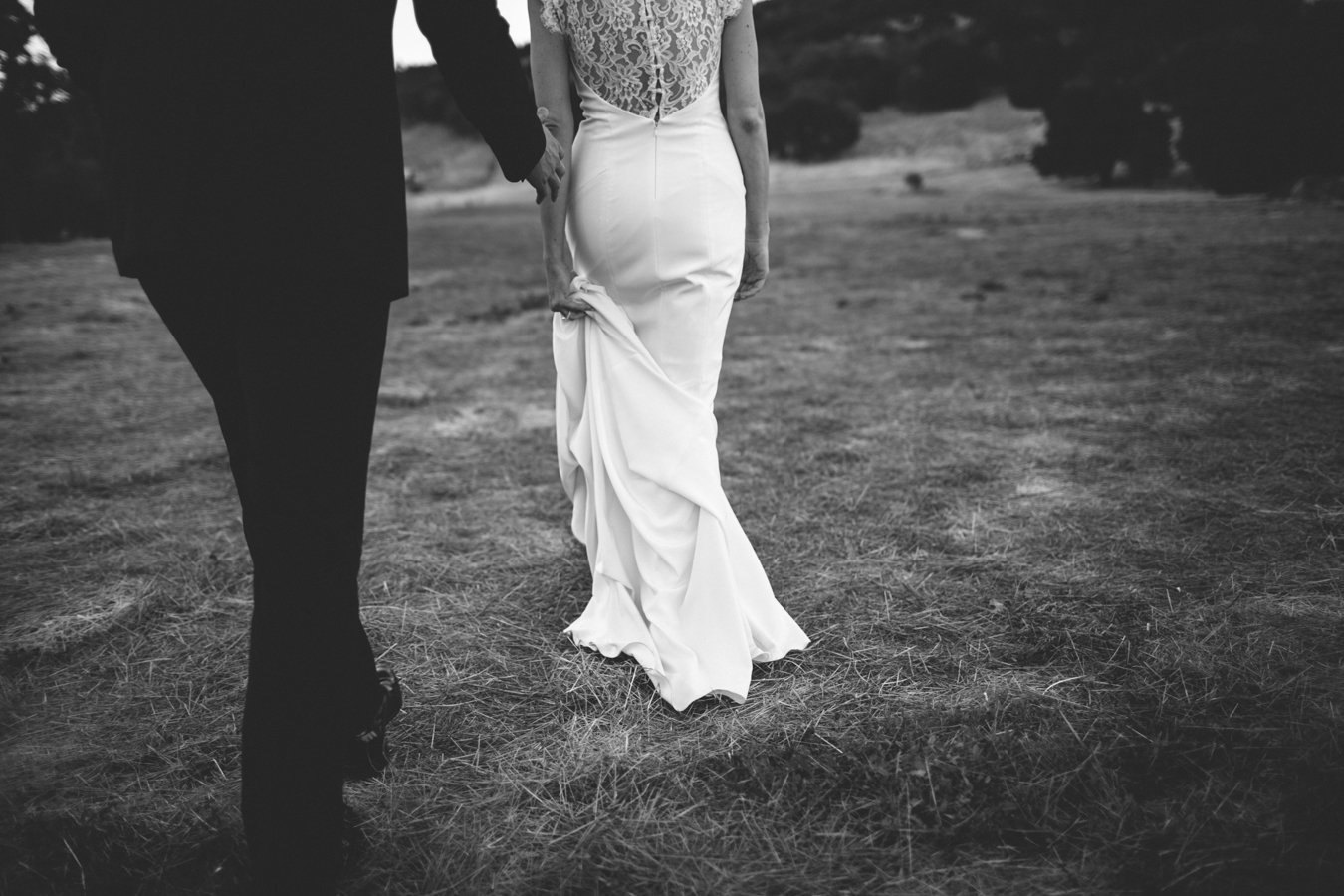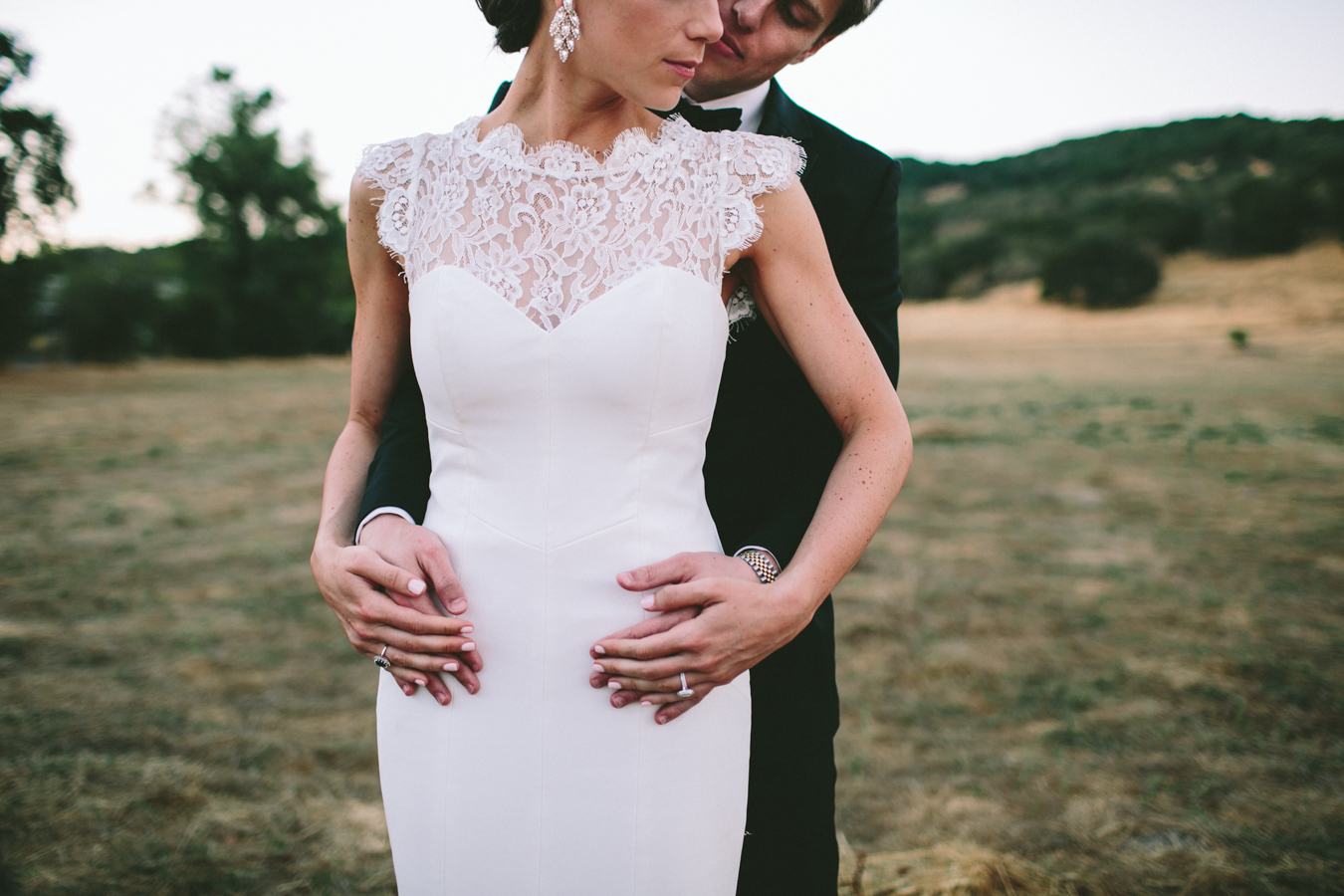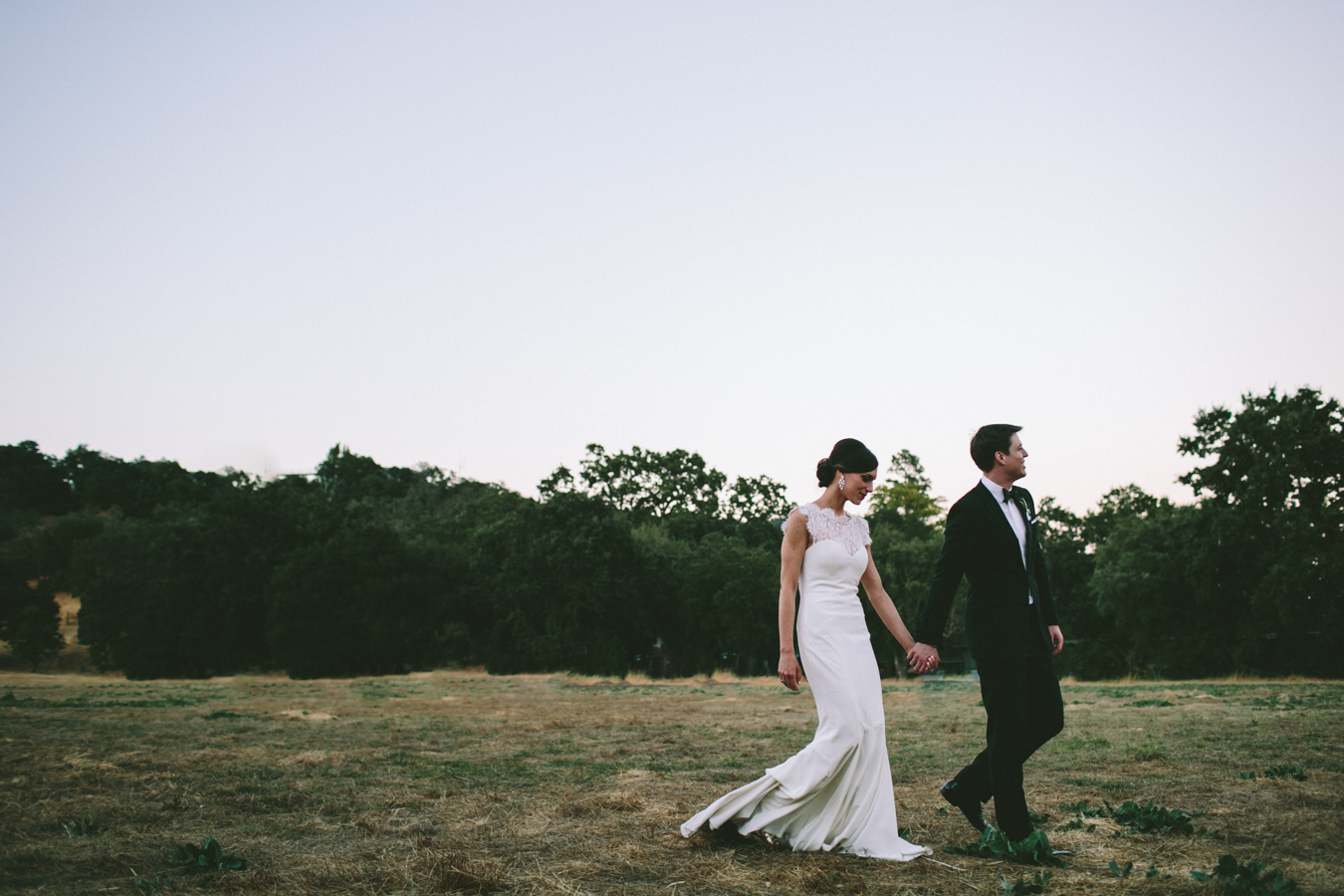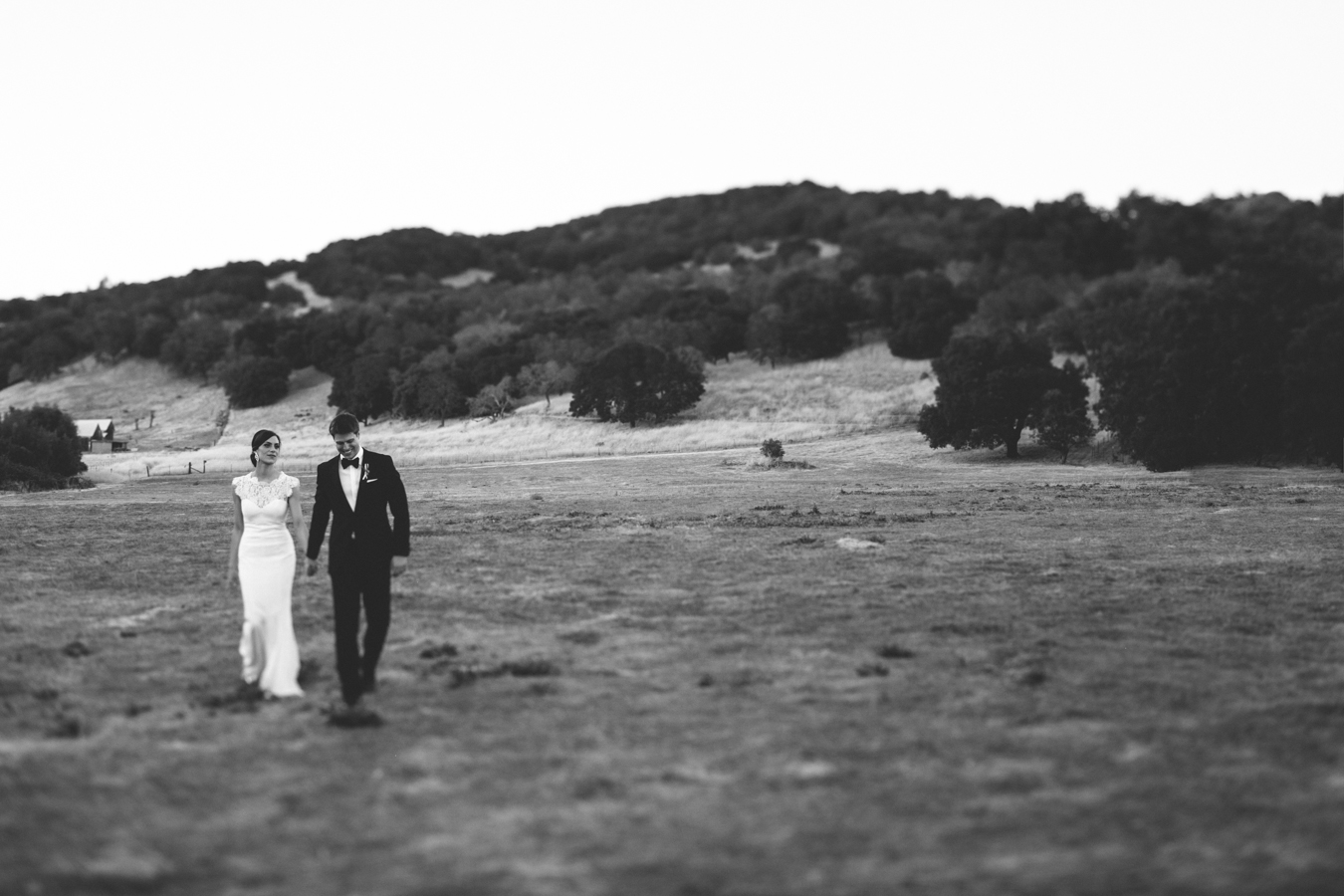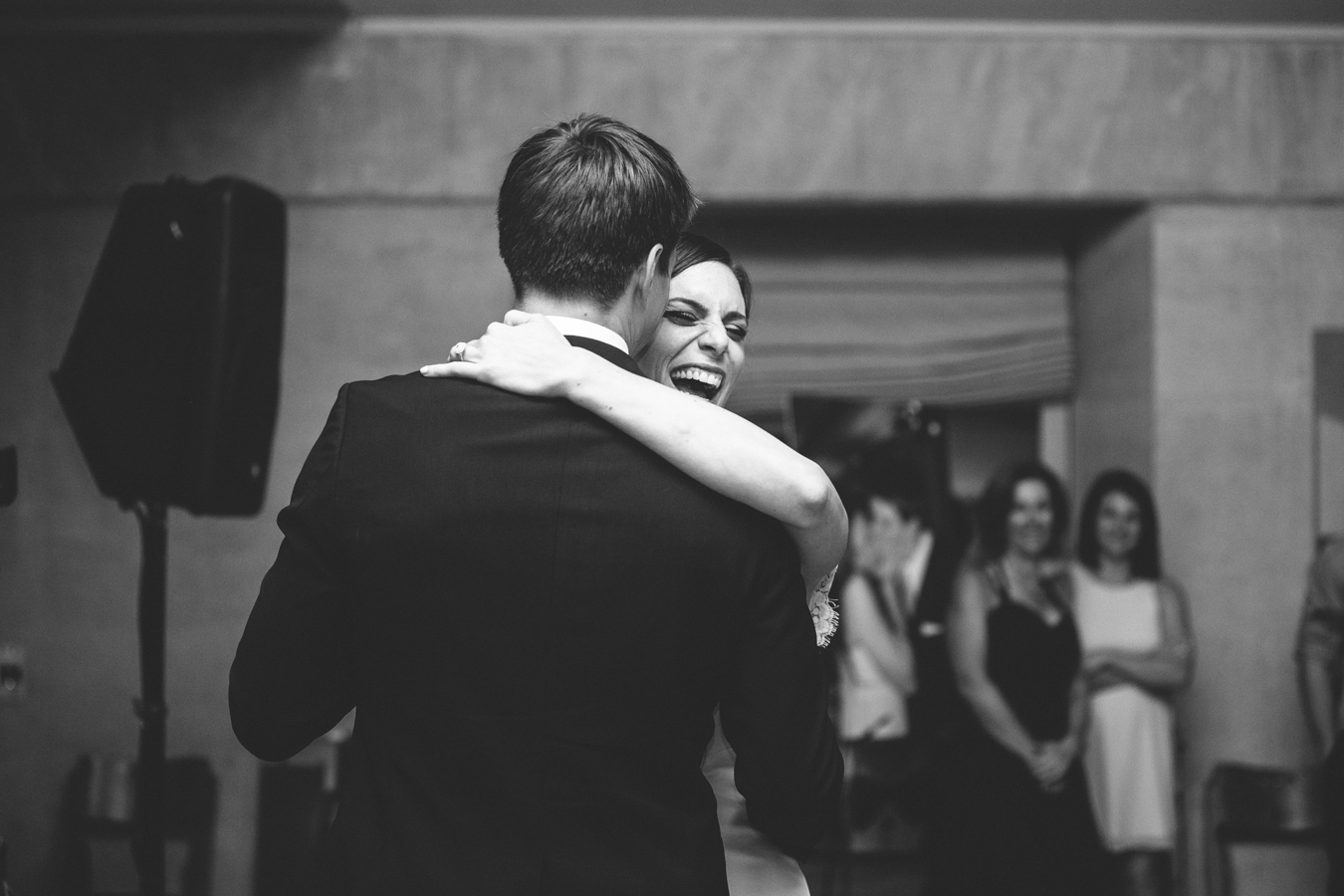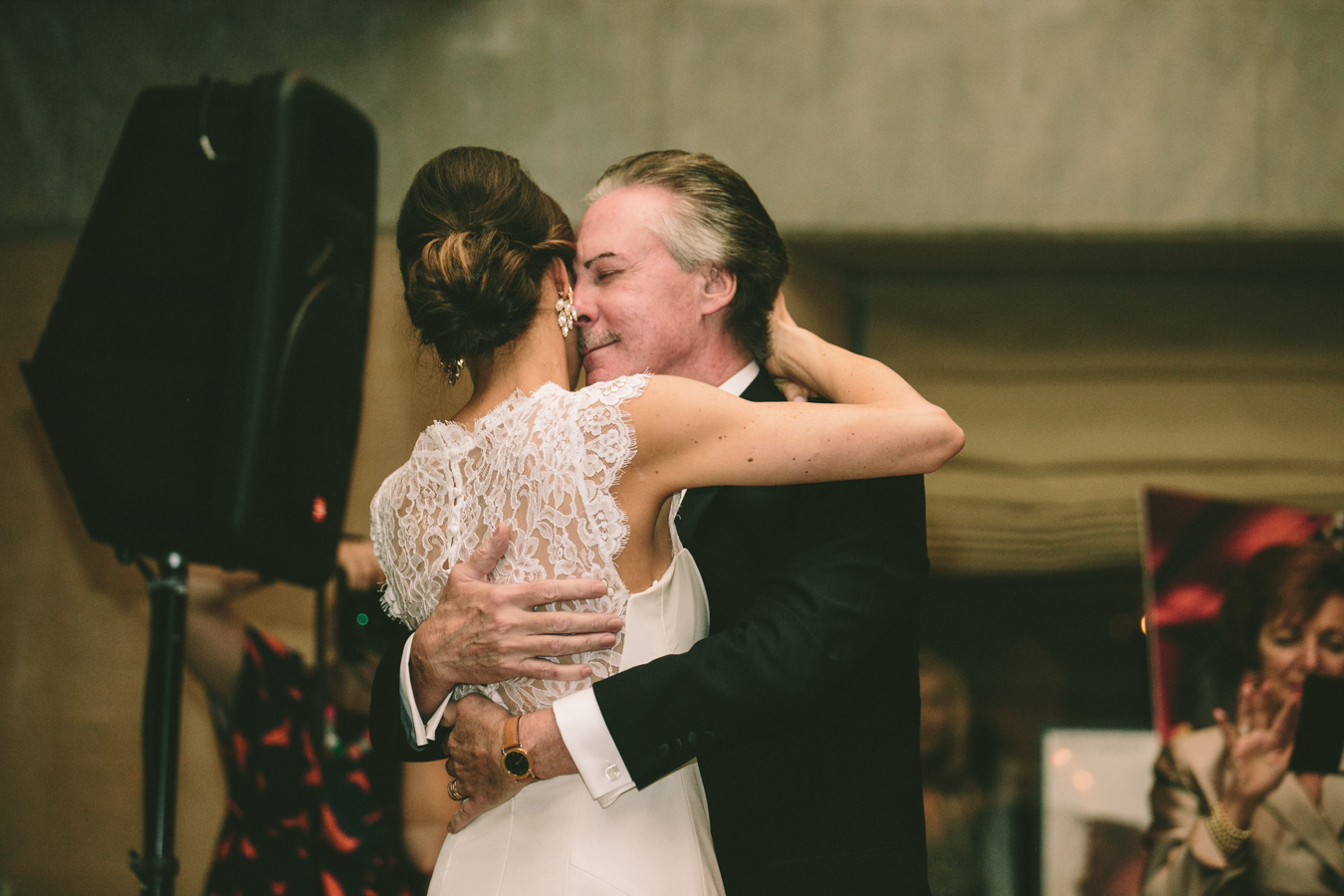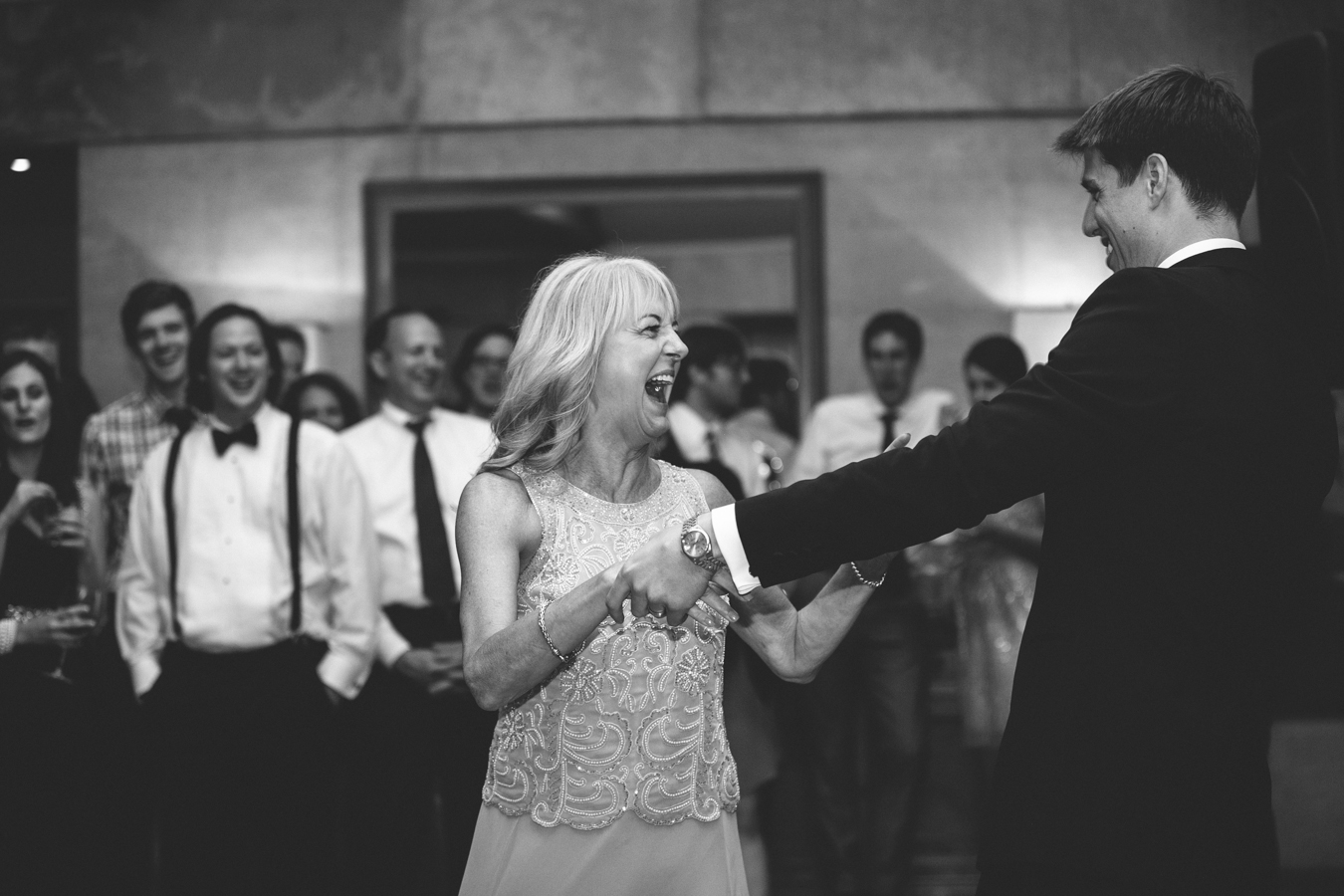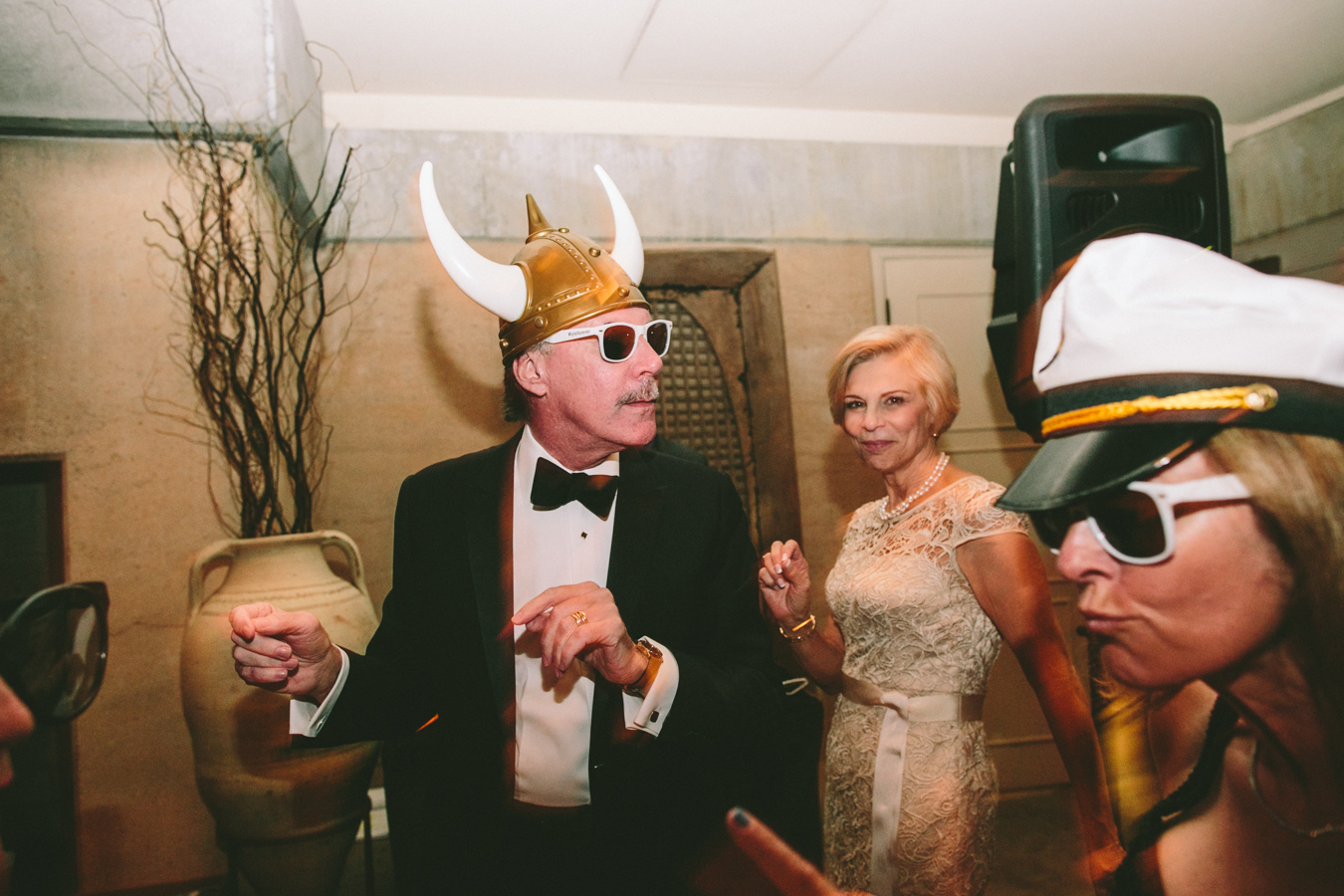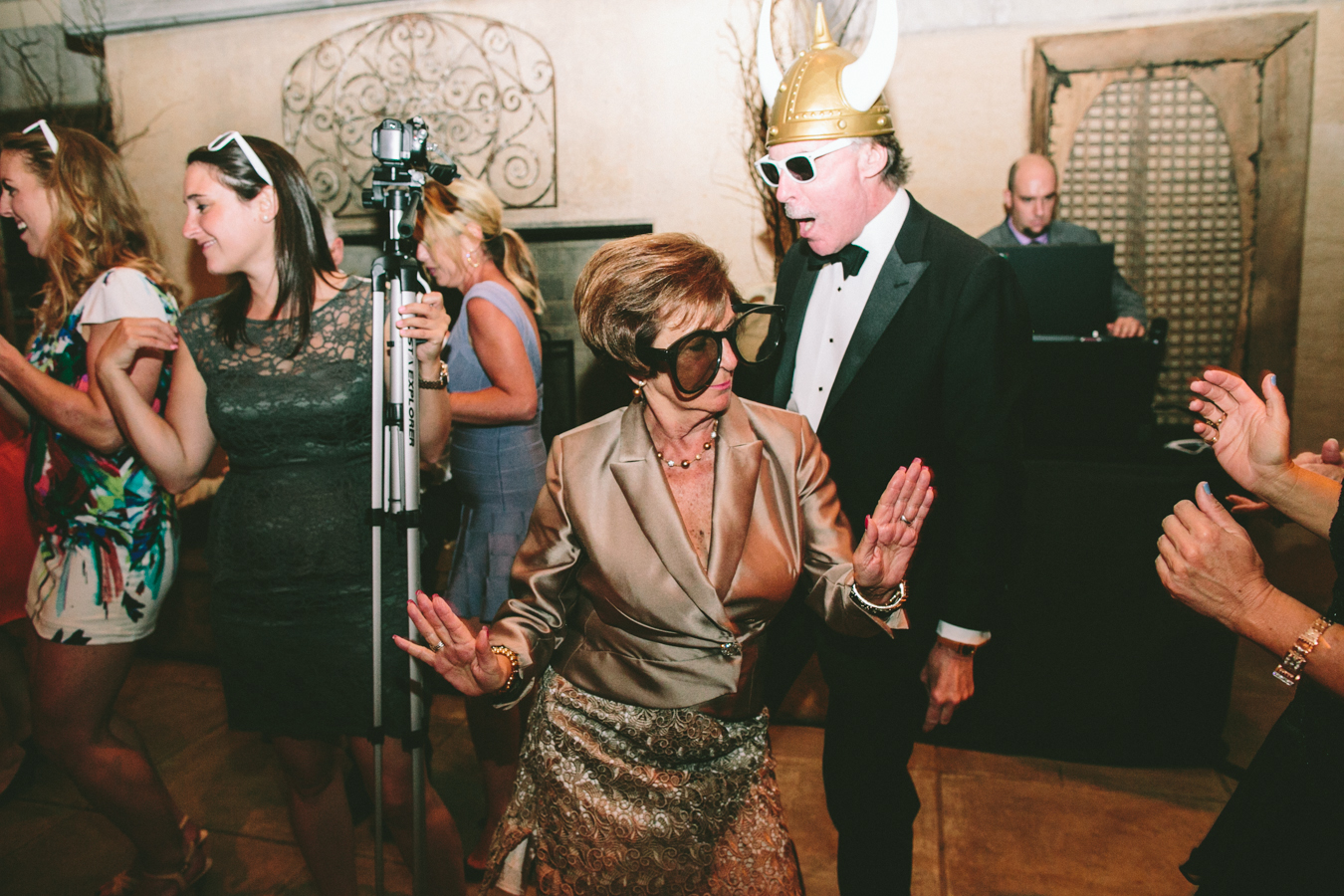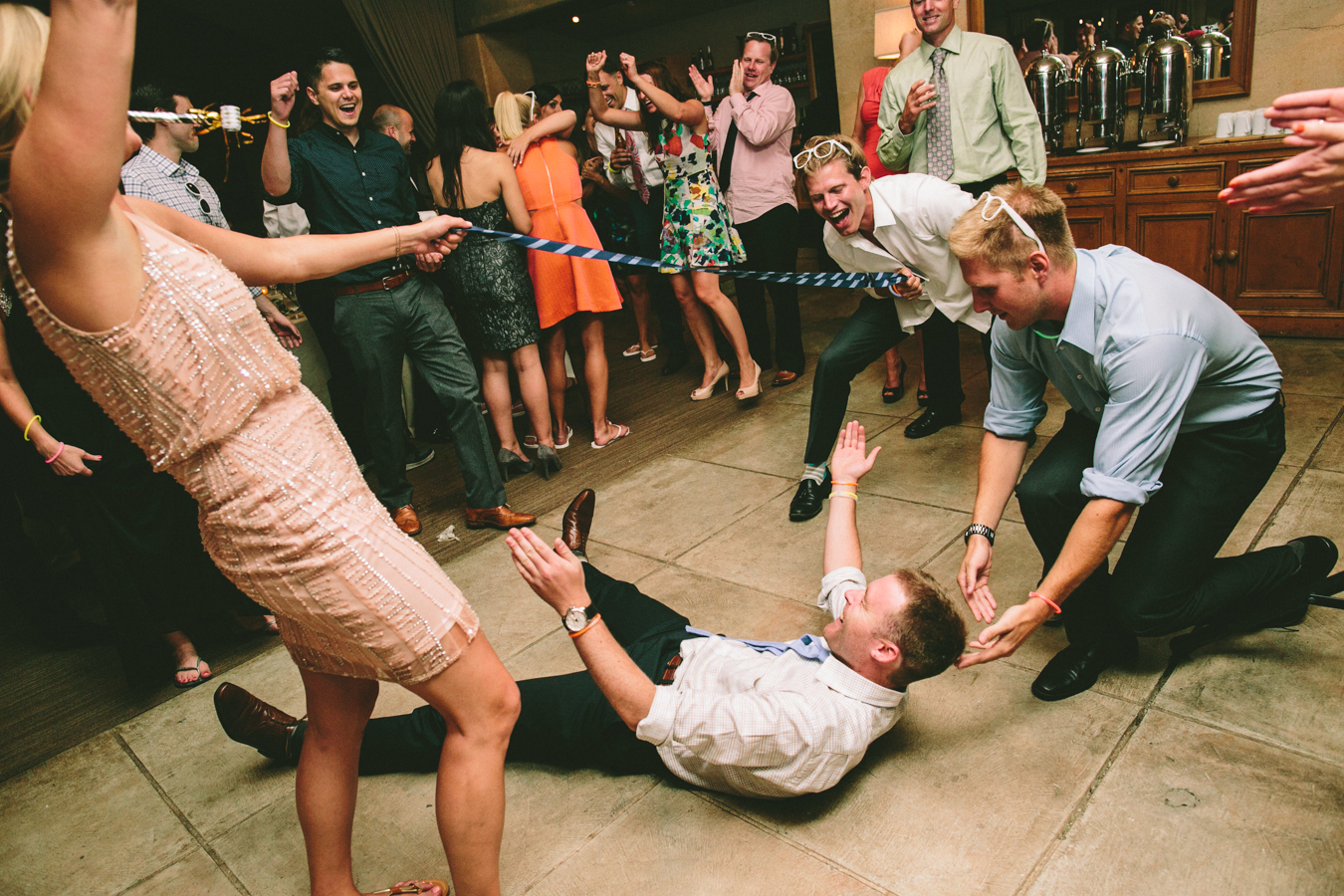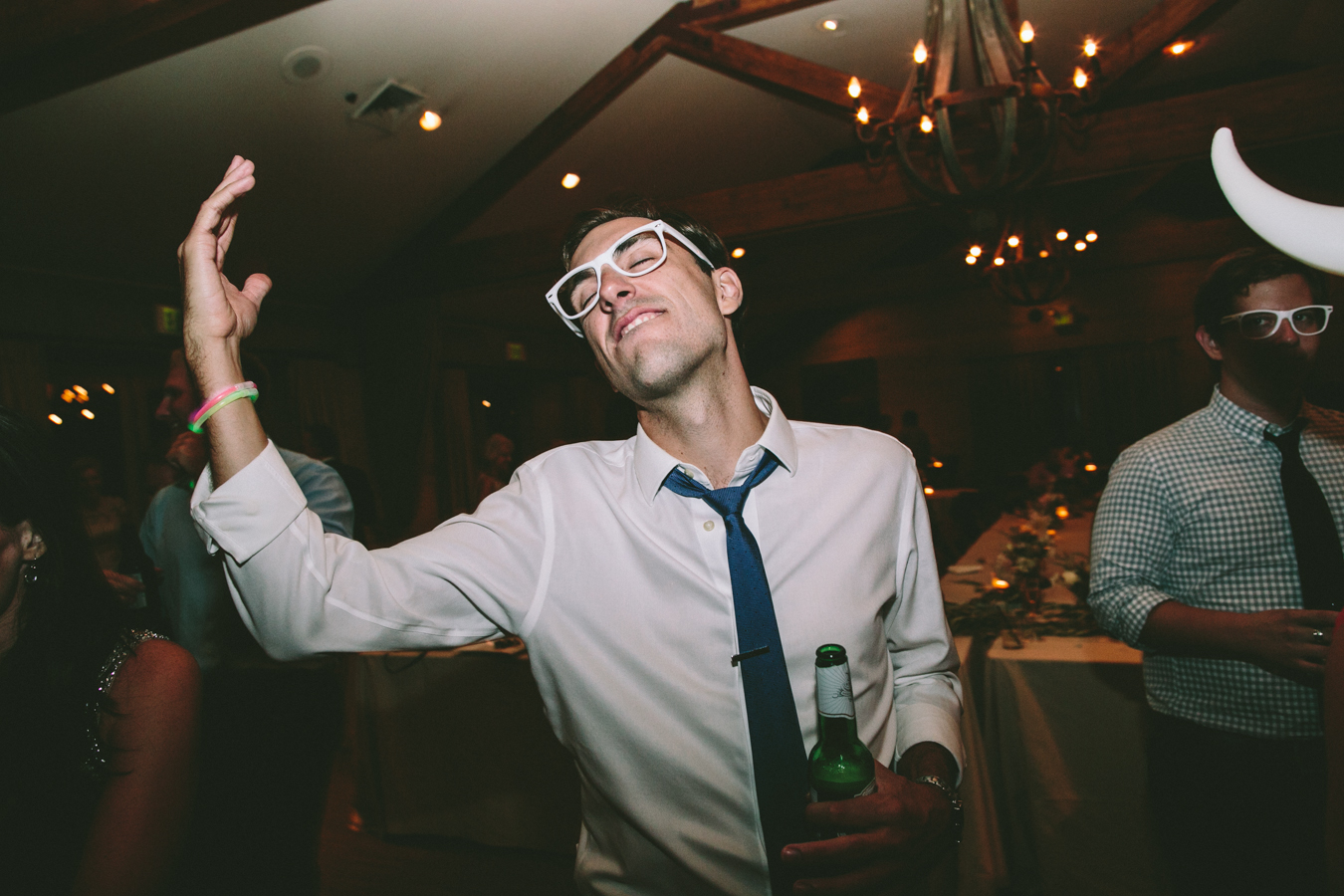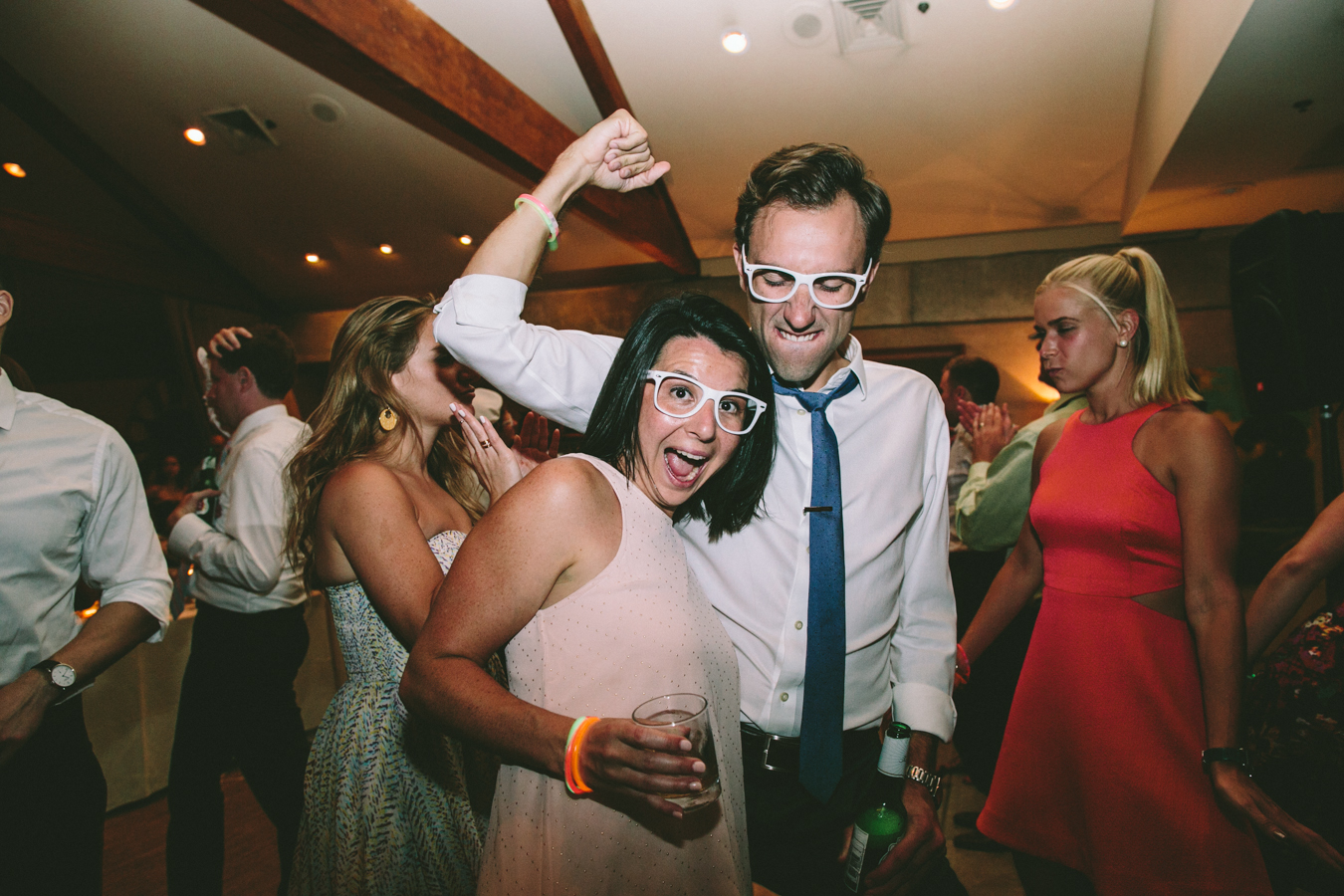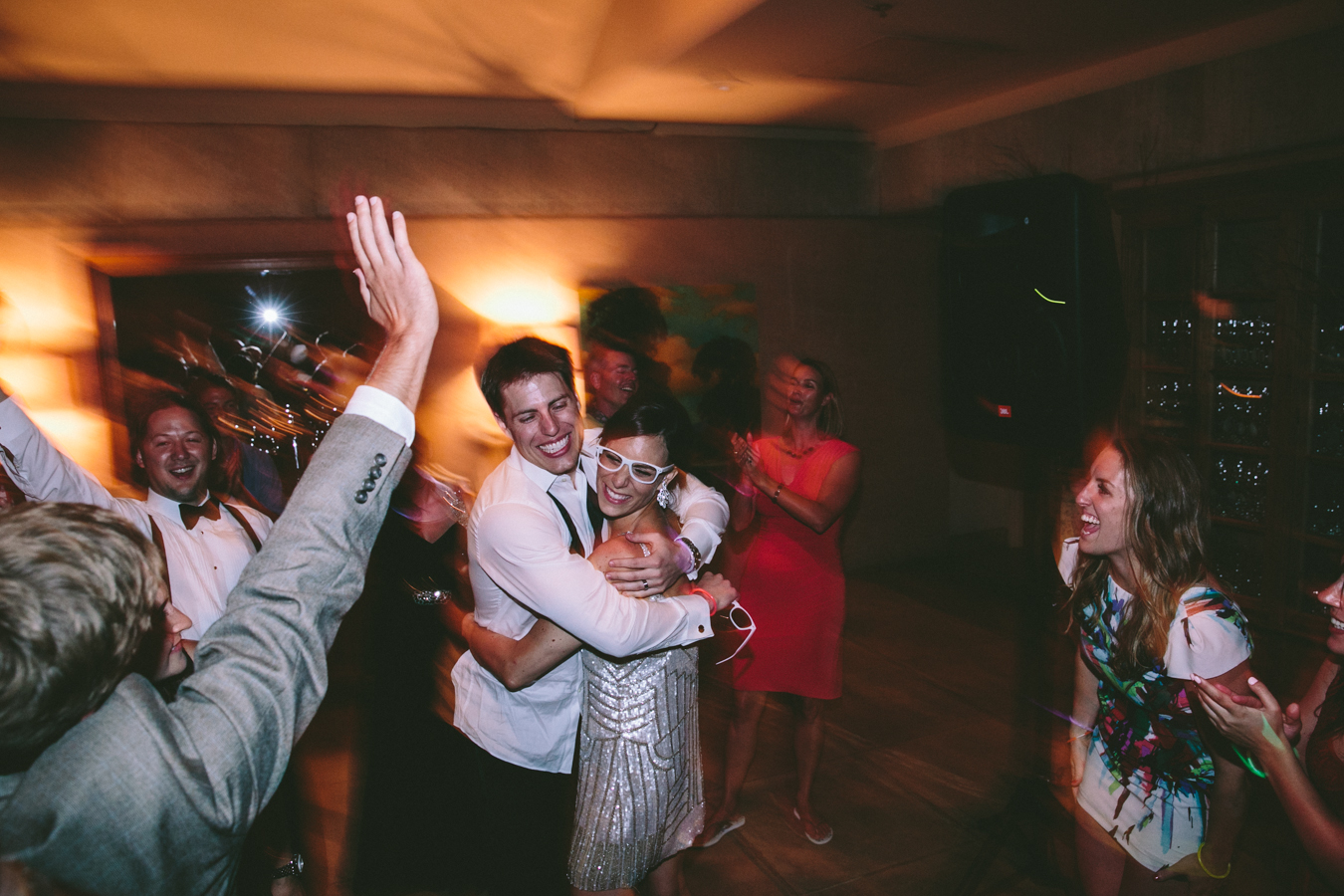 "The last dance was pretty epic. When Wonderwall came on everyone circled the dance floor and sang at the top of their lungs as Kyle and I danced in the middle. By the last chorus, all our guests had come in for one huge group hug, with us and our parents in the center.
In the middle of the night, around 3AM, Sonoma was hit hard by a 6.1 earthquake. Luckily Ramekins, and most of the town was okay. But, it did make for a memorable wake up call, not too long after we had come home from the after party. Our officiant Maggie said there was so much love that day, the earth moved (or, you know, tectonic plates shifting). The next morning Sonoma was without power, so we headed back to San Francisco early and started packing up for our honeymoon and second wedding ceremony at Burning Man!"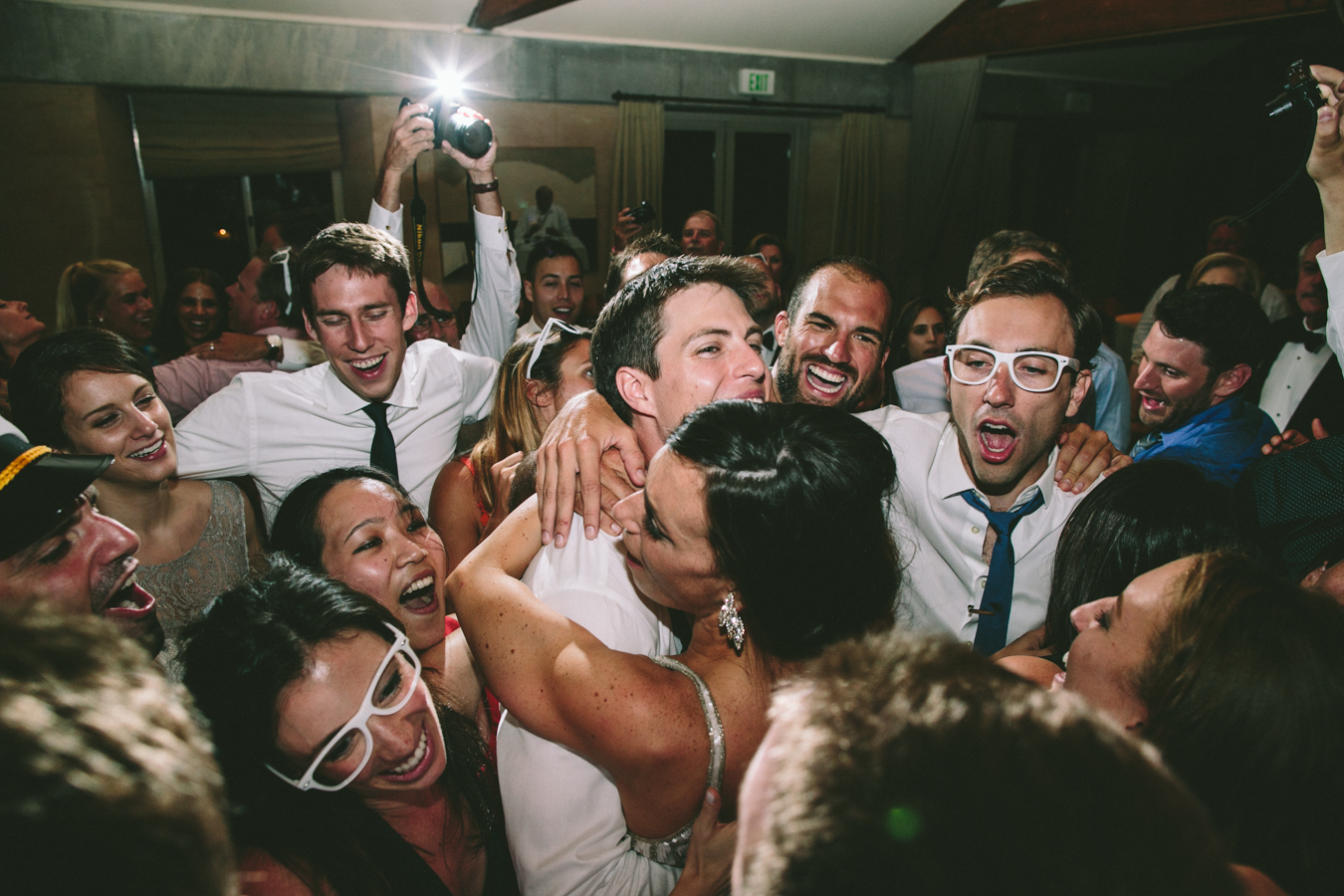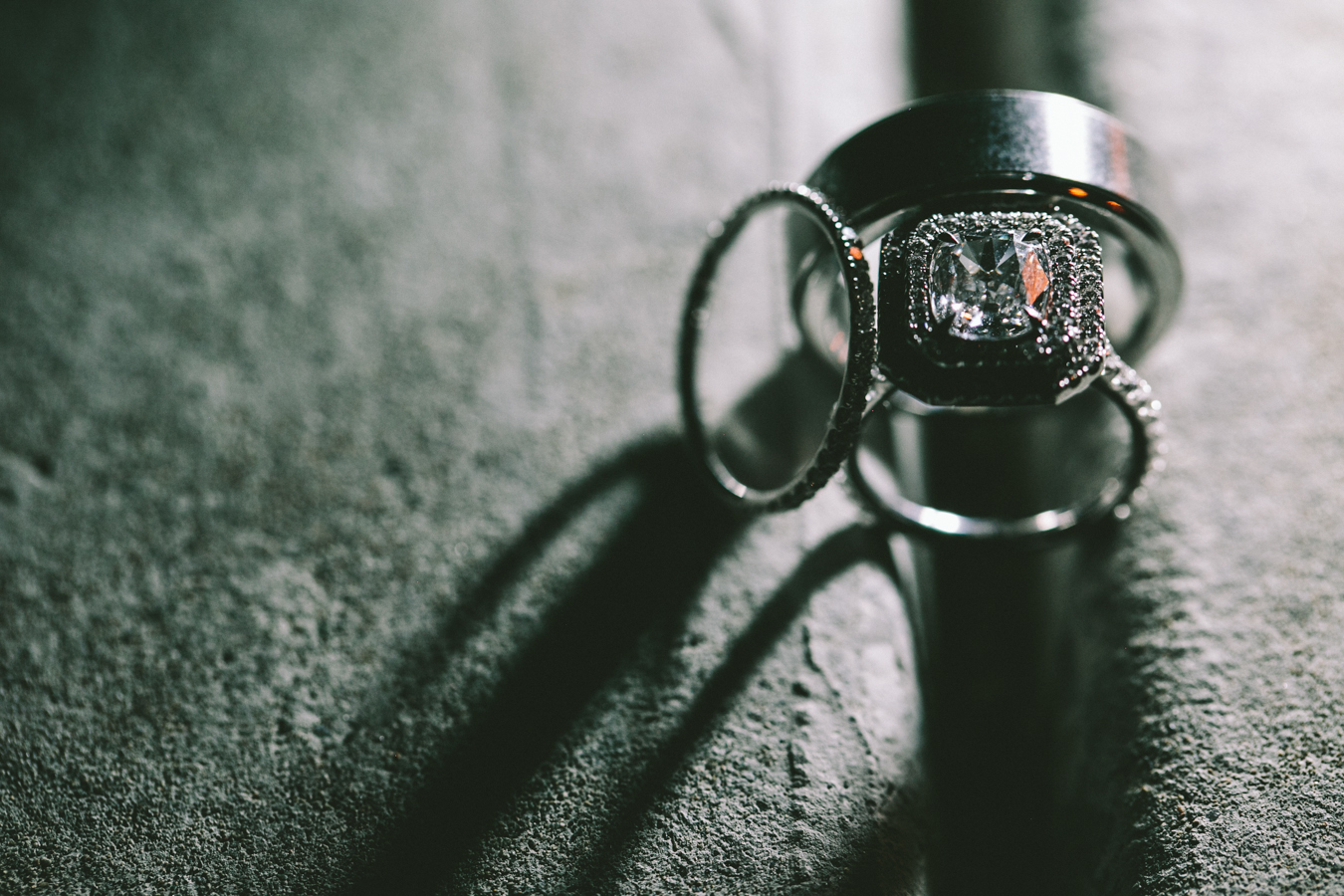 :: WHO HELPED MAKE THE DAY HAPPEN ::
Photographer – The masterful Jayden and sweet Caroline (oh oh oh!) – Woodnote Photography [Oh, Liz.  I love it when you sing to me.]

Day of Wedding Planner – Courtney Cargile
Liz's Dress – Nicole Miller
Liz's Jewelry – Elizabeth Cole earrings, Grandmother's sapphire ring
Kyle's Suit – Hugo Boss
Kyle's Accessories – Grandfather's watch
Hair + Makeup stylist – Deanna – It's a Date
Flowers – The Monkey Flower Group
Stationery + Paper Goods  – Paperless Post
Ceremony + Reception Venue  – Ramekins Sonoma
Celebrant/Officiant  – Minister Maggie
Ceremony + Reception Music – Skip – AMS Entertainment
Wedding favors – Logo Lenses
Cake – Crisp Bake Shop
Wedding rings  – XIV Karats
Processional Song – Jose Gonzales – Heartbeats (Dare you to listen to this and not feel sentimental)
Bridal: Phoenix – Love Like a Sunset Part 2 (Phoenix is one of our favorite bands, and the instrumental is just killer)
Recessional: Bright Eyes – First Day of My Life (Sweetest lyrics and a college favorite from when we were falling in love)
Introduction – M83 – Midnight City (Kyle's favorite song and a fixture on our playlists)
First Dance: Ray LaMontagne – You are the Best Thing (Title says it all, plus TRUMPETS!)
Last Song: Oasis – Wonderwall (Liz's favorite, lucky song)