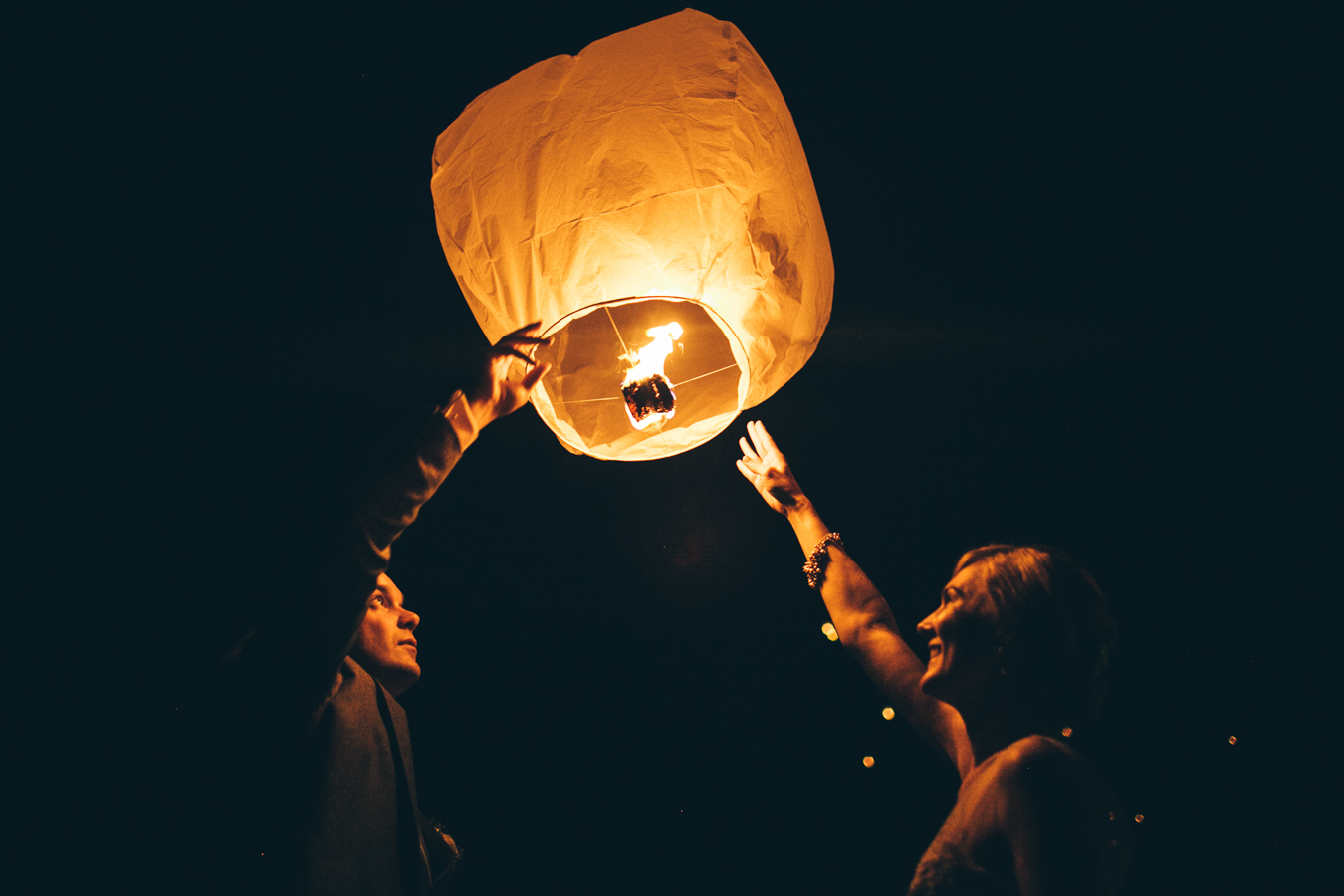 I met a Chicago guy in a Minneapolis bar before moving to Washington D.C.  We dated 3.5 years long distance, logging over 150,000 miles to visit each other before we ever lived in the same city.  As a result, much of our early relationship was memorialized in text messages and emails, which were fun to reread before the wedding. [Our wedding day was] collaborated on and thought through.., with our intention being to host a great party that honored our journey together as a couple and delighted our family and friends.
Tiffany + Kevin's sunrise engagement sesh in Chicago was nearly three years ago, which must mean we're really that backlogged in our non-linear blogging habits, but their day was just too good not to share! A destination wedding weekend in Arena, Wisconsin, a perfectly curated experience for their guests, and a few rainstorms to dodge, too.. their day was relaxed, intimate and filled with love. Guys, we miss you! We can't wait to see you + photograph your family later this summer.. 🙂 xo!
Any advice for future brides/grooms currently planning their wedding? Be clear about what you envision for your wedding and true to yourselves as a couple, but also be flexible about how it comes together.  When making decisions, we chose meaningful options over traditional ones because it was very important to us that our wedding reflected our personality, tastes, and outlook on life and love.  There were times during the planning process that we let our imaginations go a bit crazy, but thanks to our open-minded planner and own hard work, some of our grandest ideas became the highlights of our day.  But even the best made plans have to be flexible, especially where the weather is concerned.  We watched the weather forecasts until it became undeniable that we would have to move our candlelit outdoor ceremony inside.  But the rain and dark clouds eventually gave way to an amazing starry night, which was perfect for our wishing lantern launch.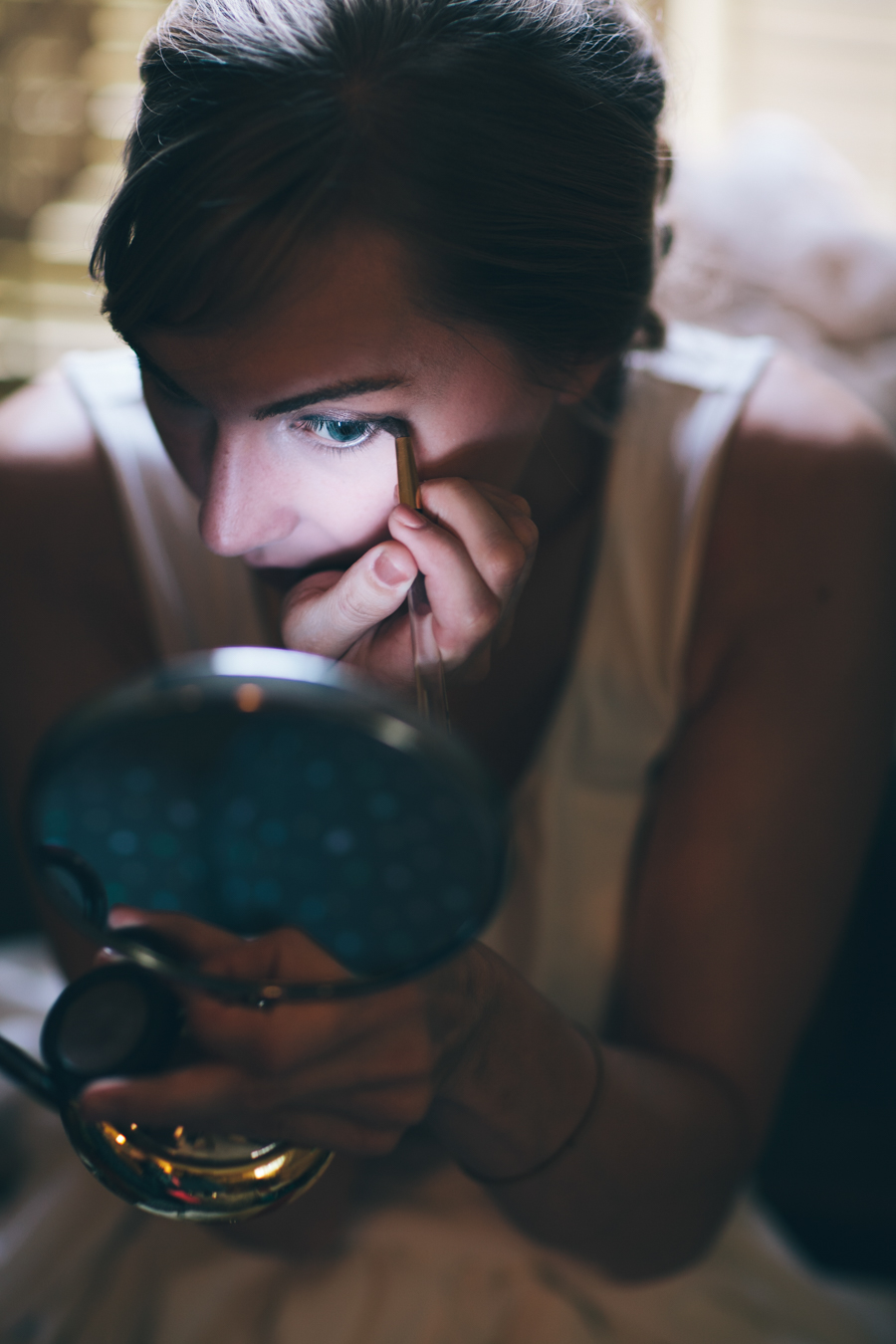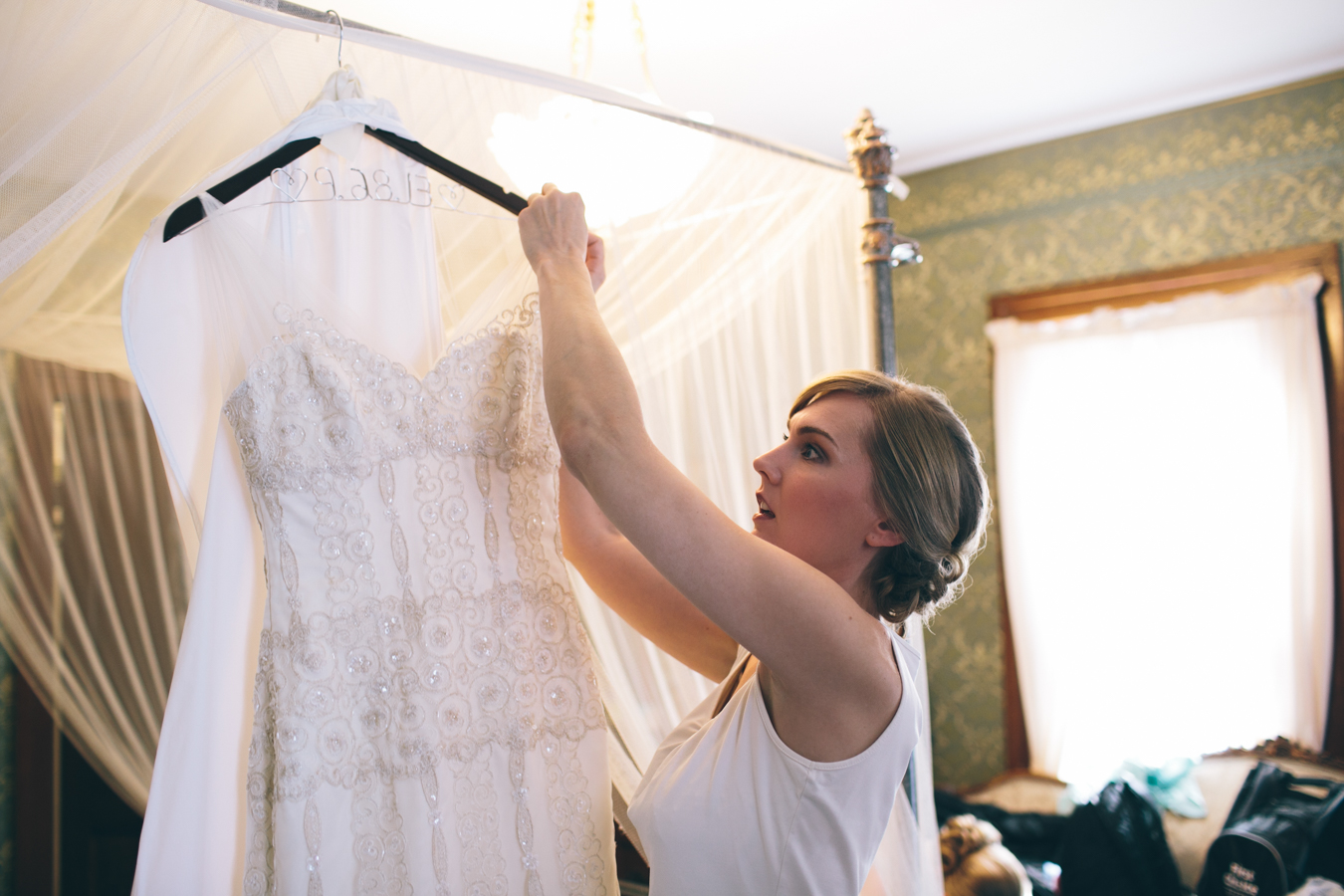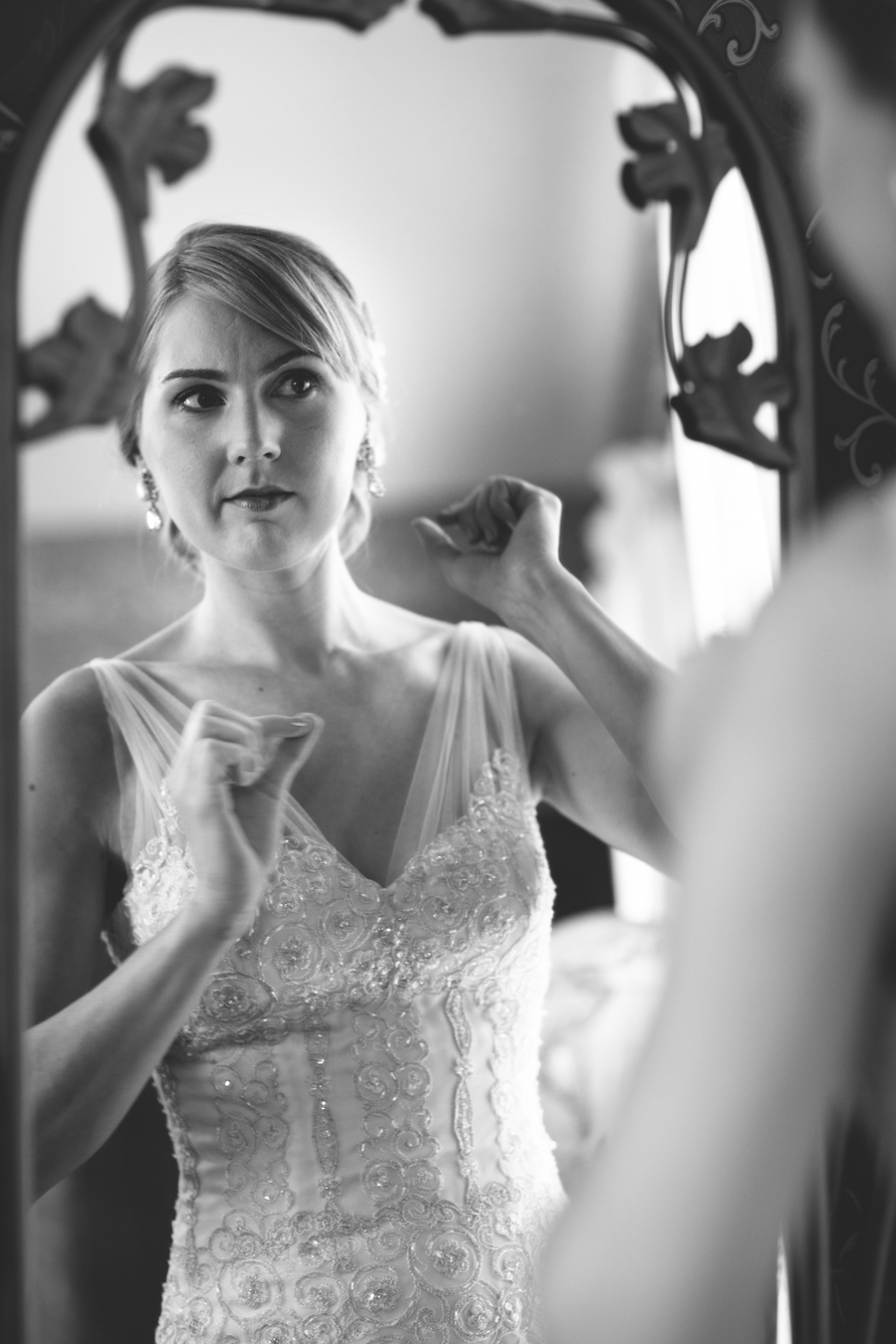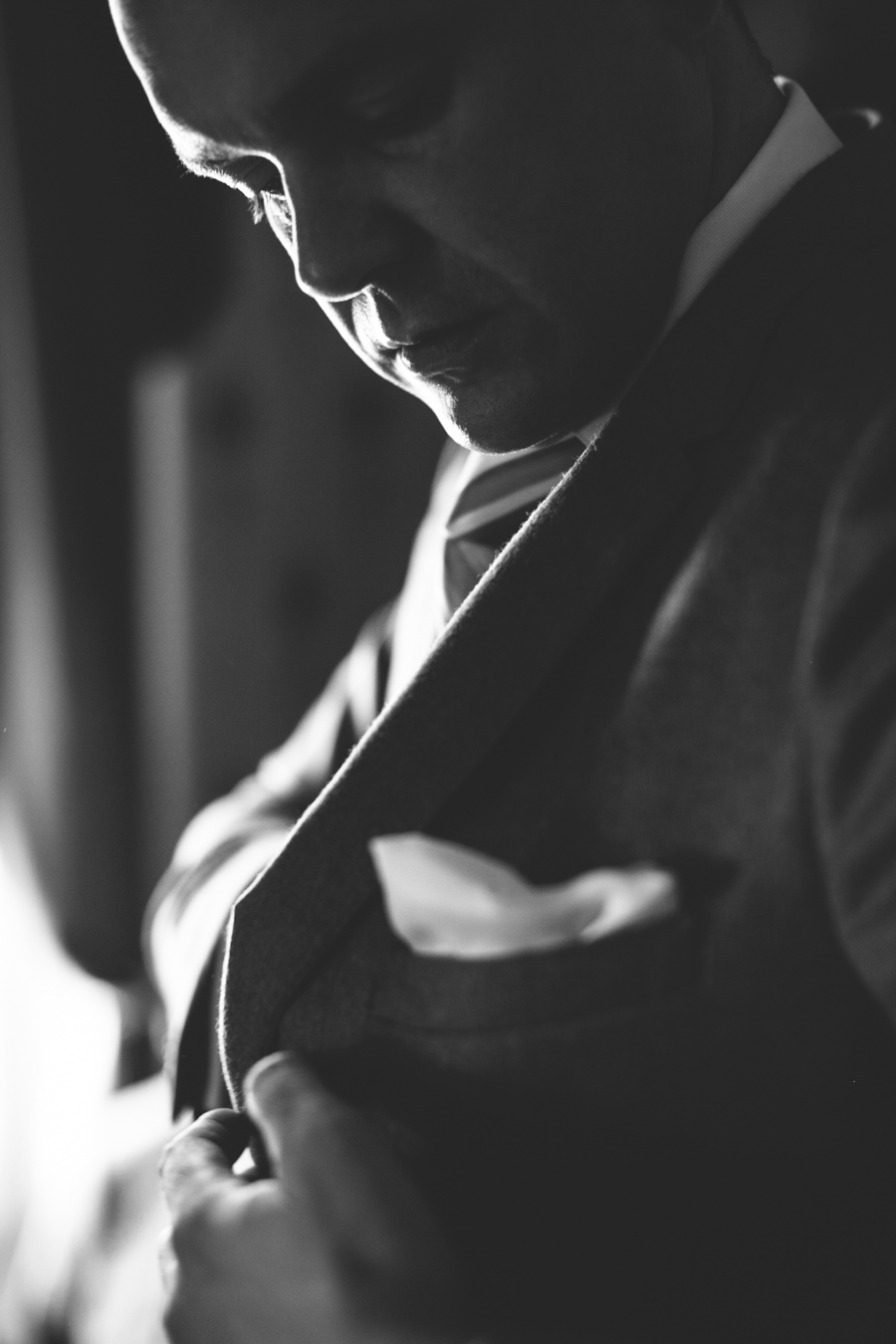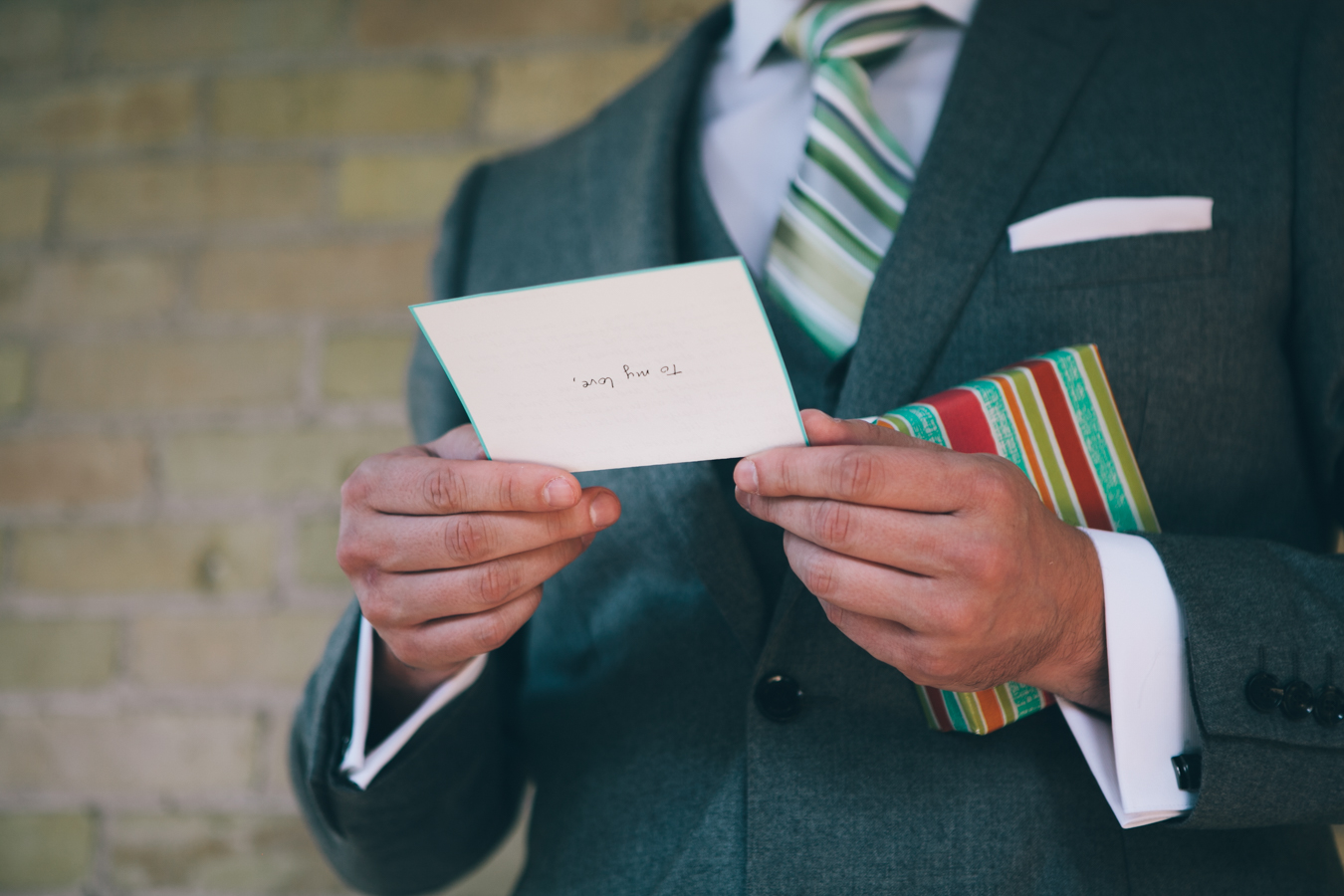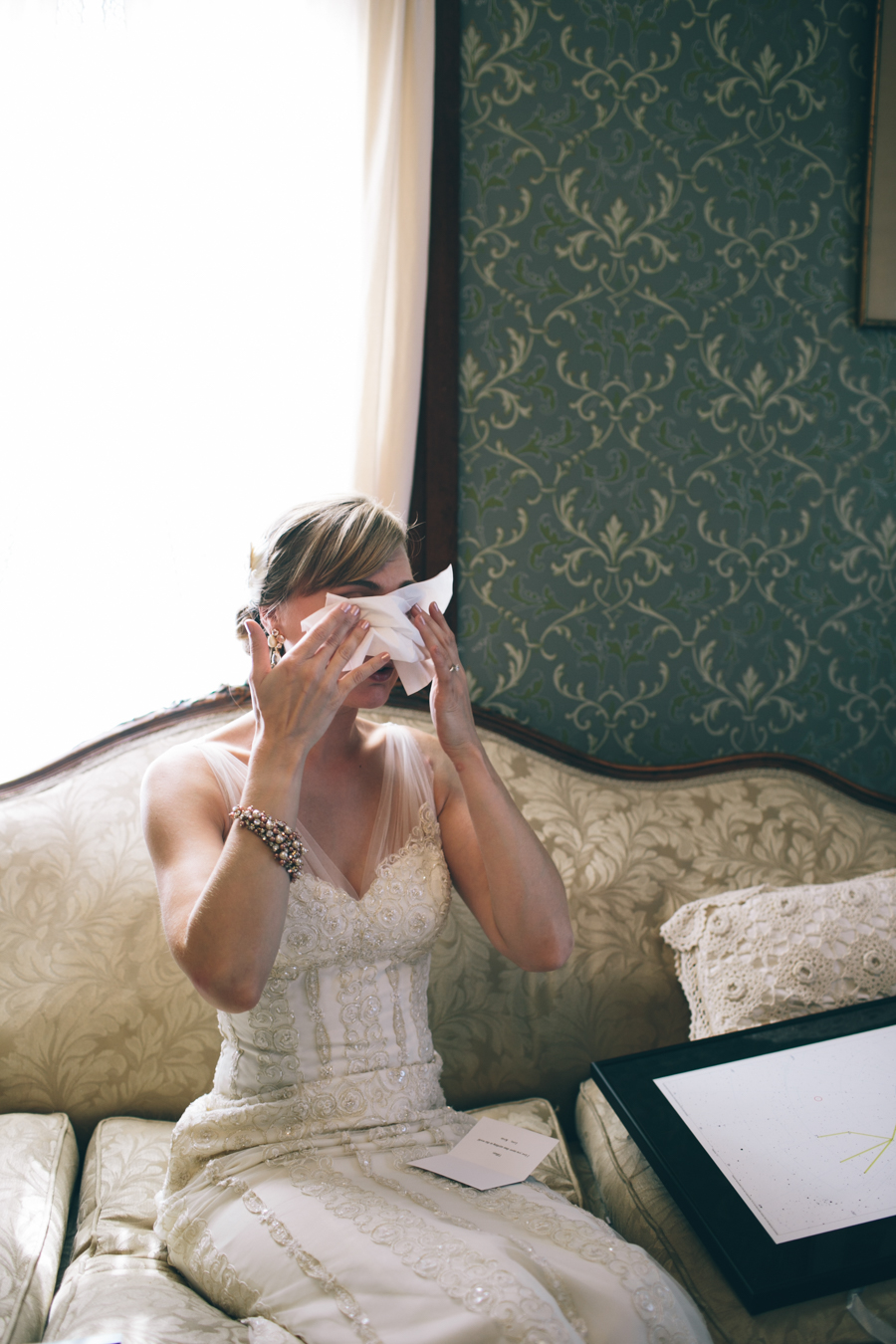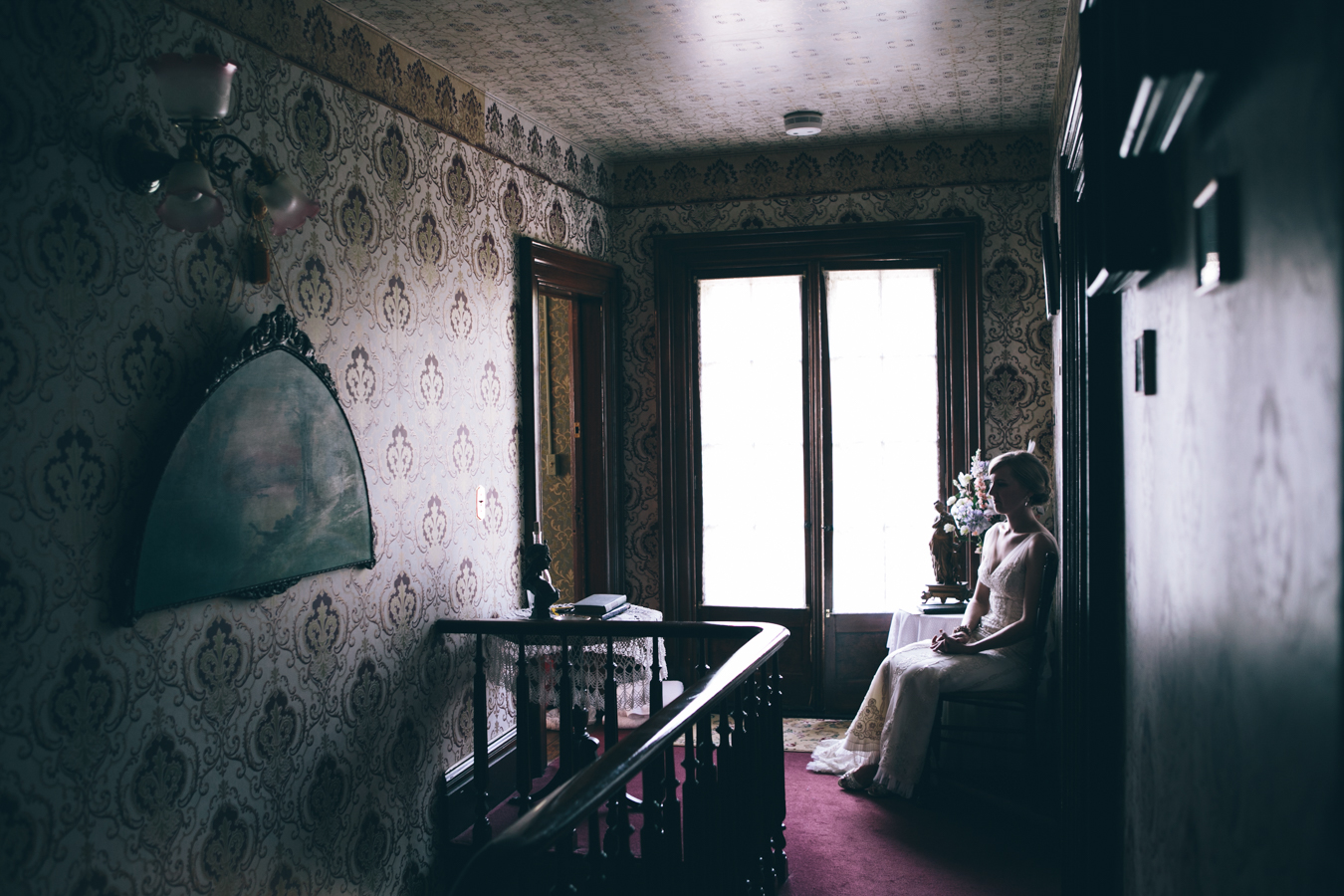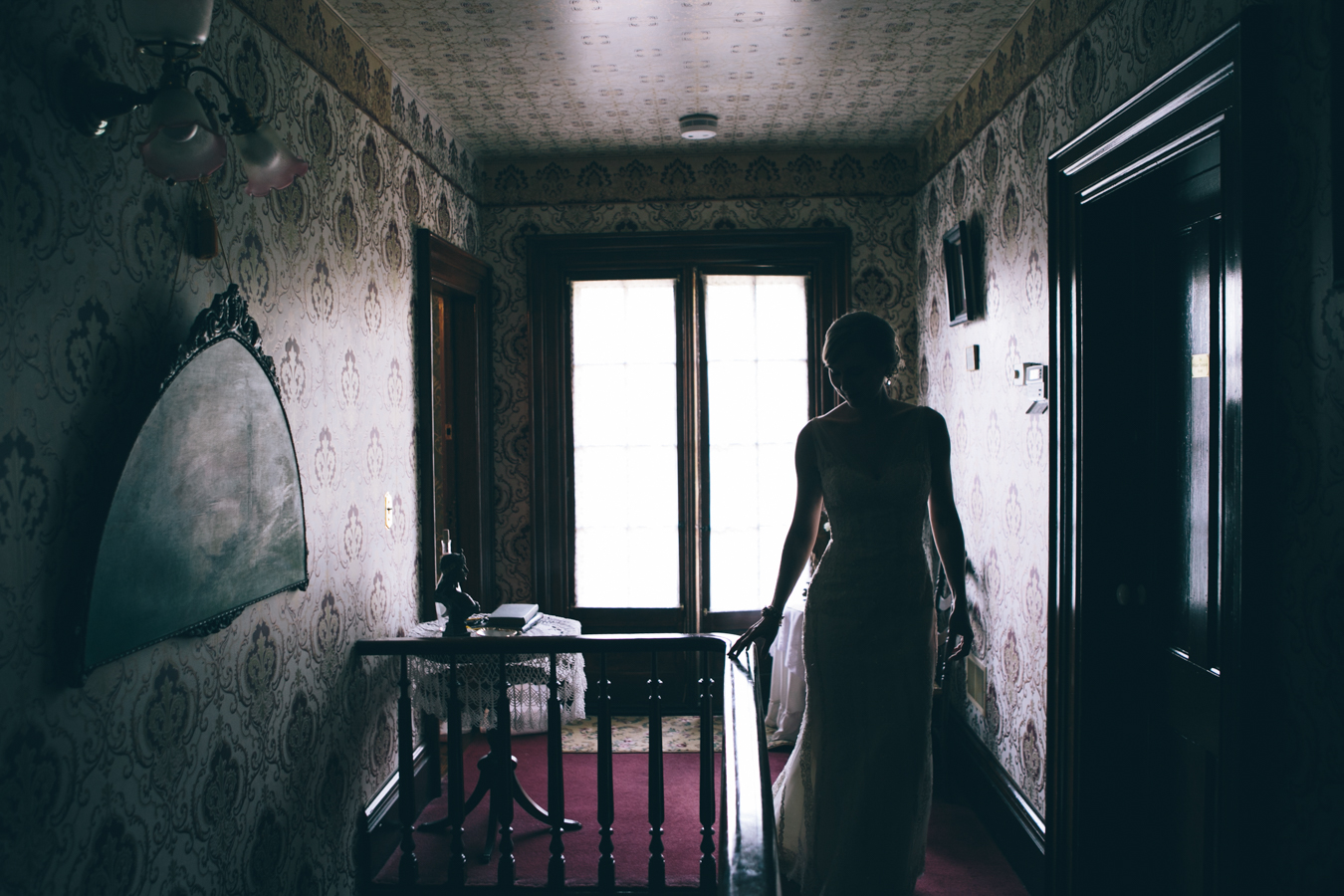 I found myself joyfully crying and laughing throughout the day. During the first look, I came down a staircase to Kevin who was standing with his back to me. After I got to the step above him, I stood for at least a minute overcome with emotion.  I was so excited and happy about finally living in a moment that I had thought so much about.  
It is truly an amazing experience for us to be surrounded all at once by many of the people who have been the most instrumental in our lives — all of whom traveled to be with us — and to be making one of the most important promises to the person we love the most in this world.  It was very special for us to give to each other, as well as to our friends and family, a meaningful and fun experience.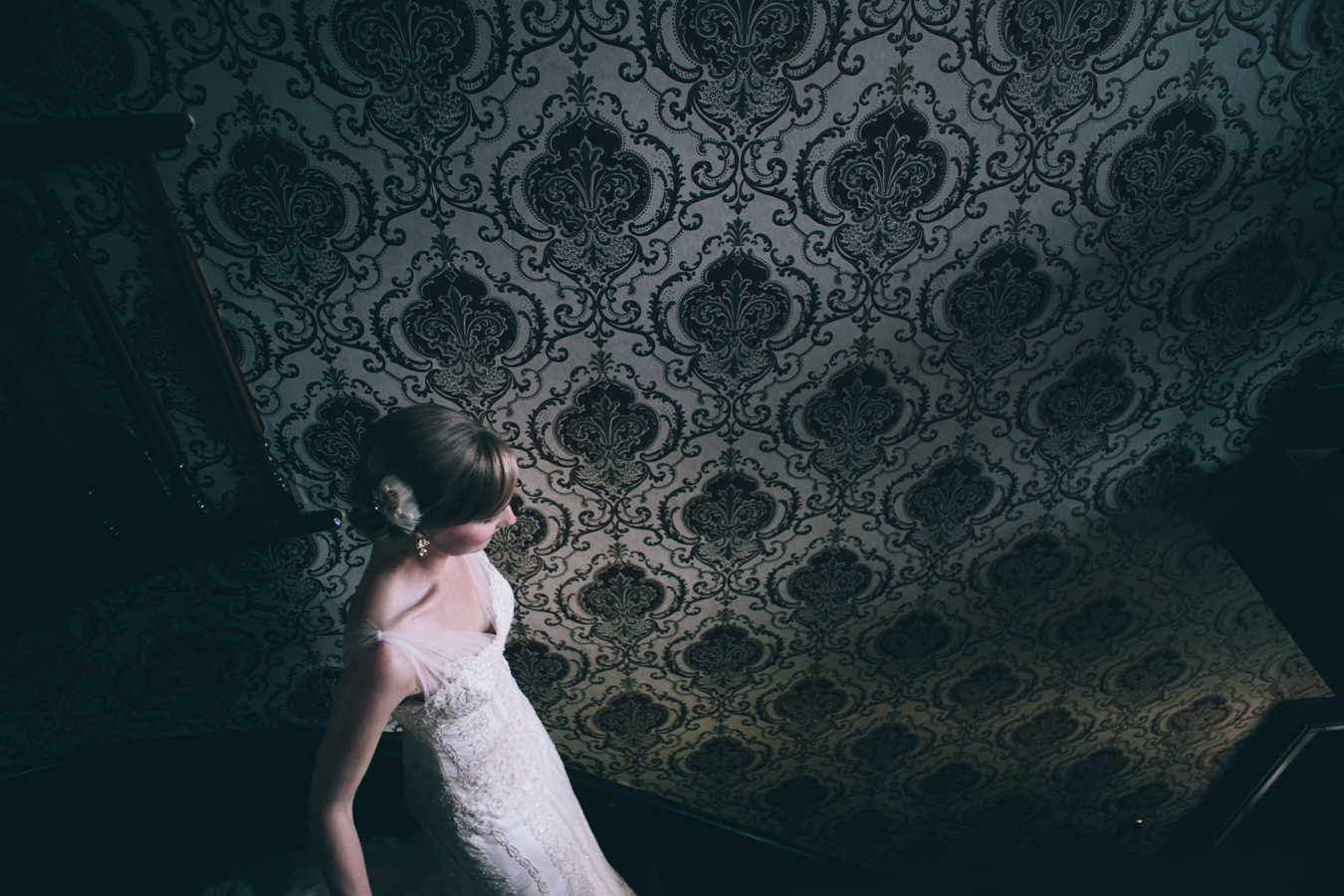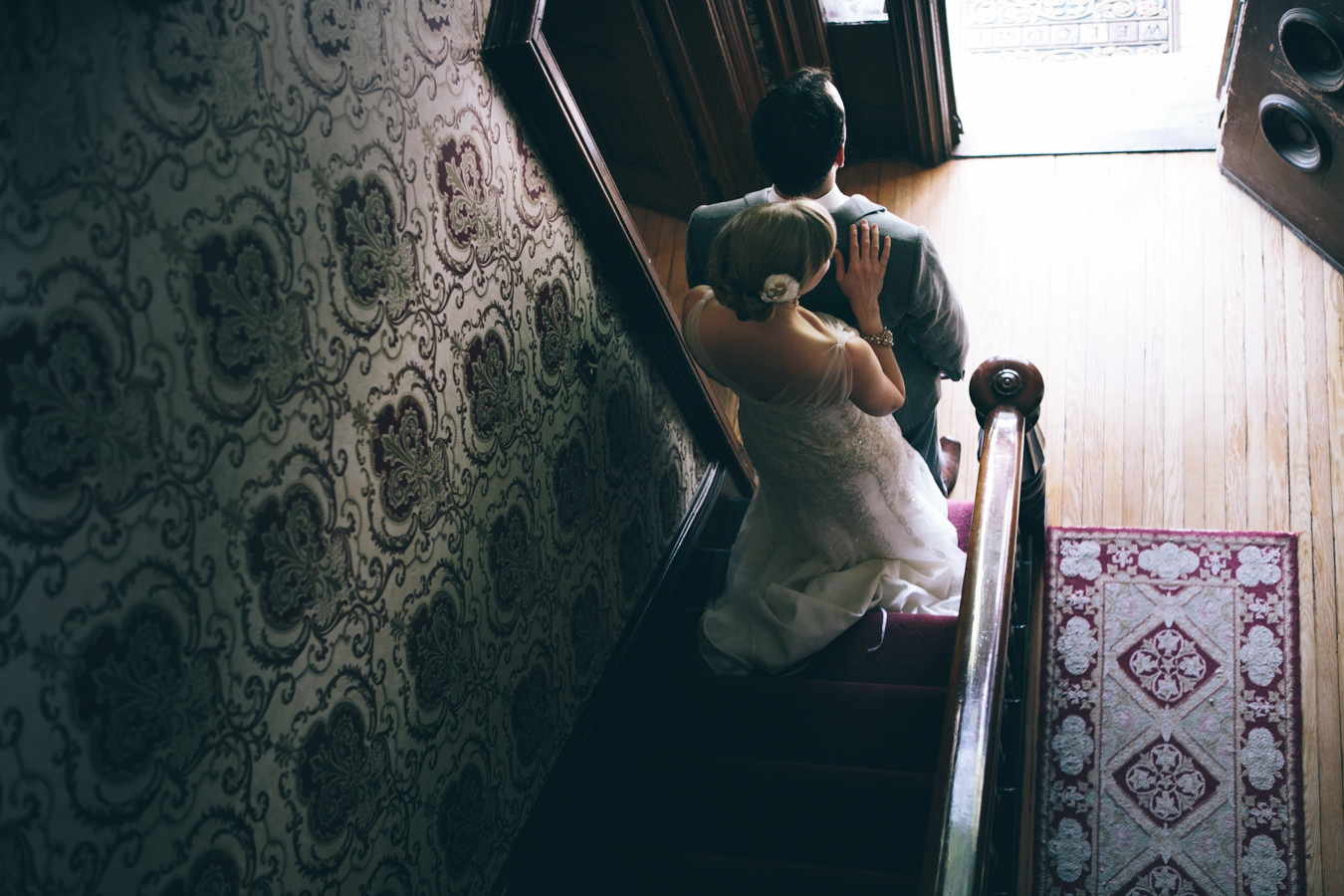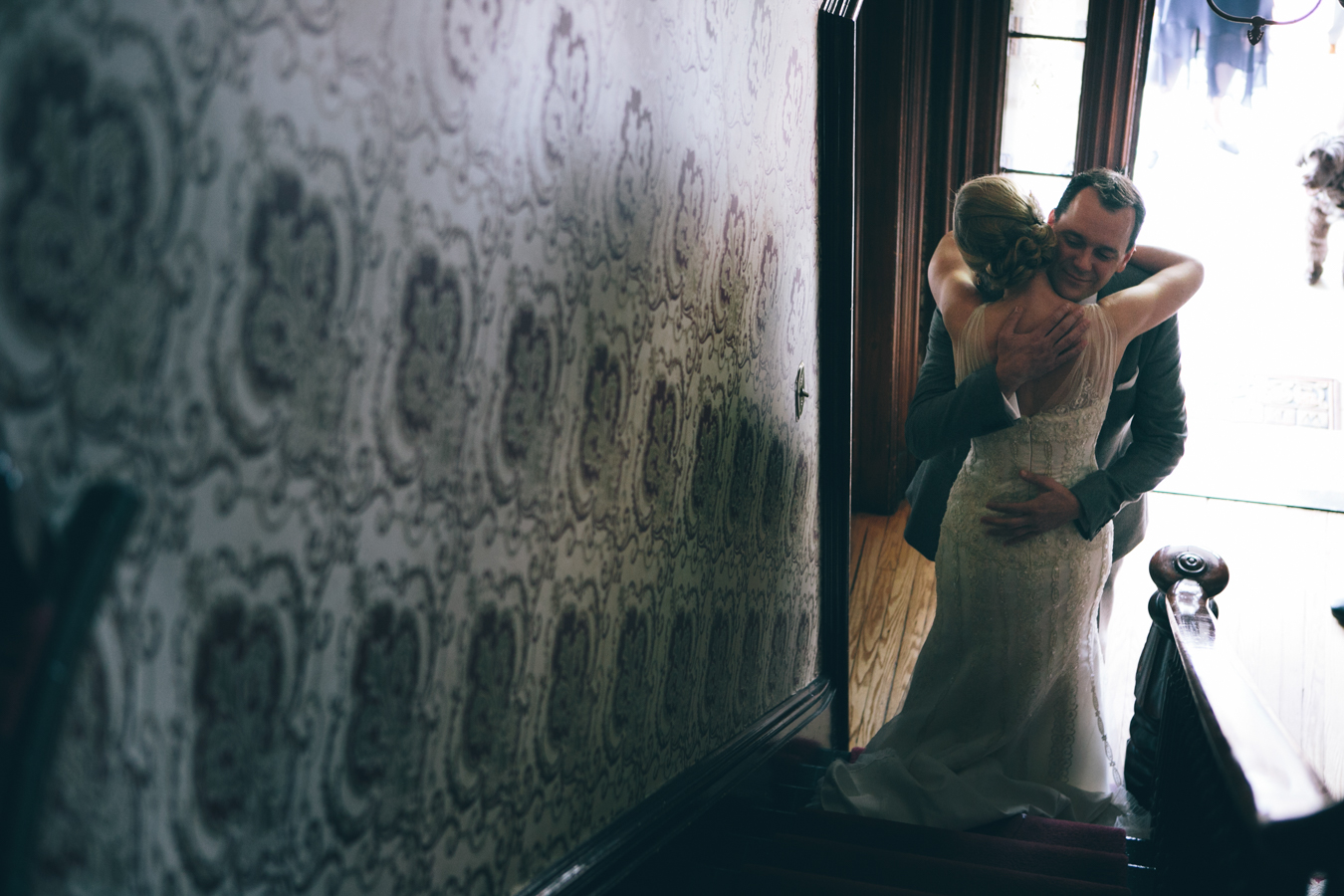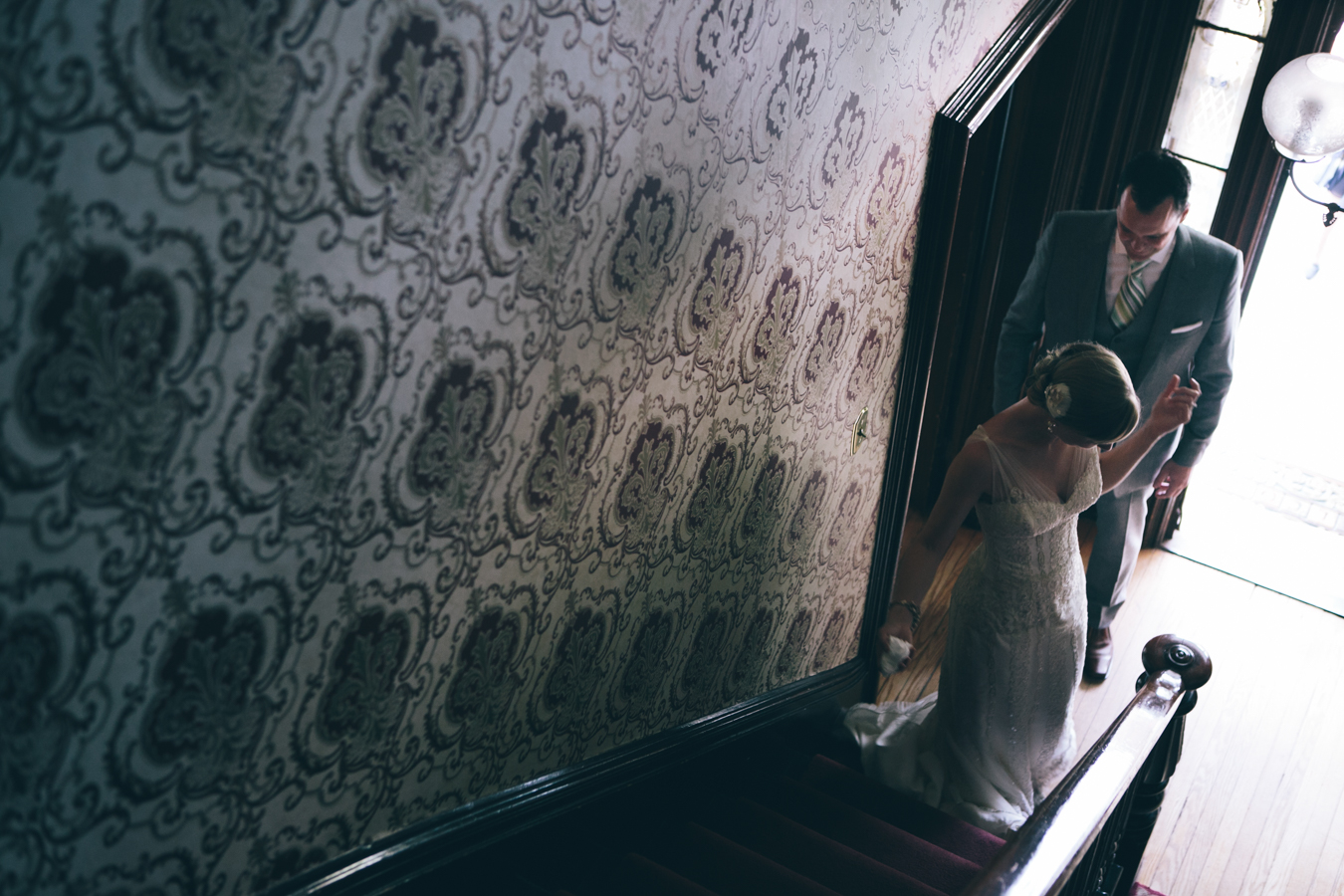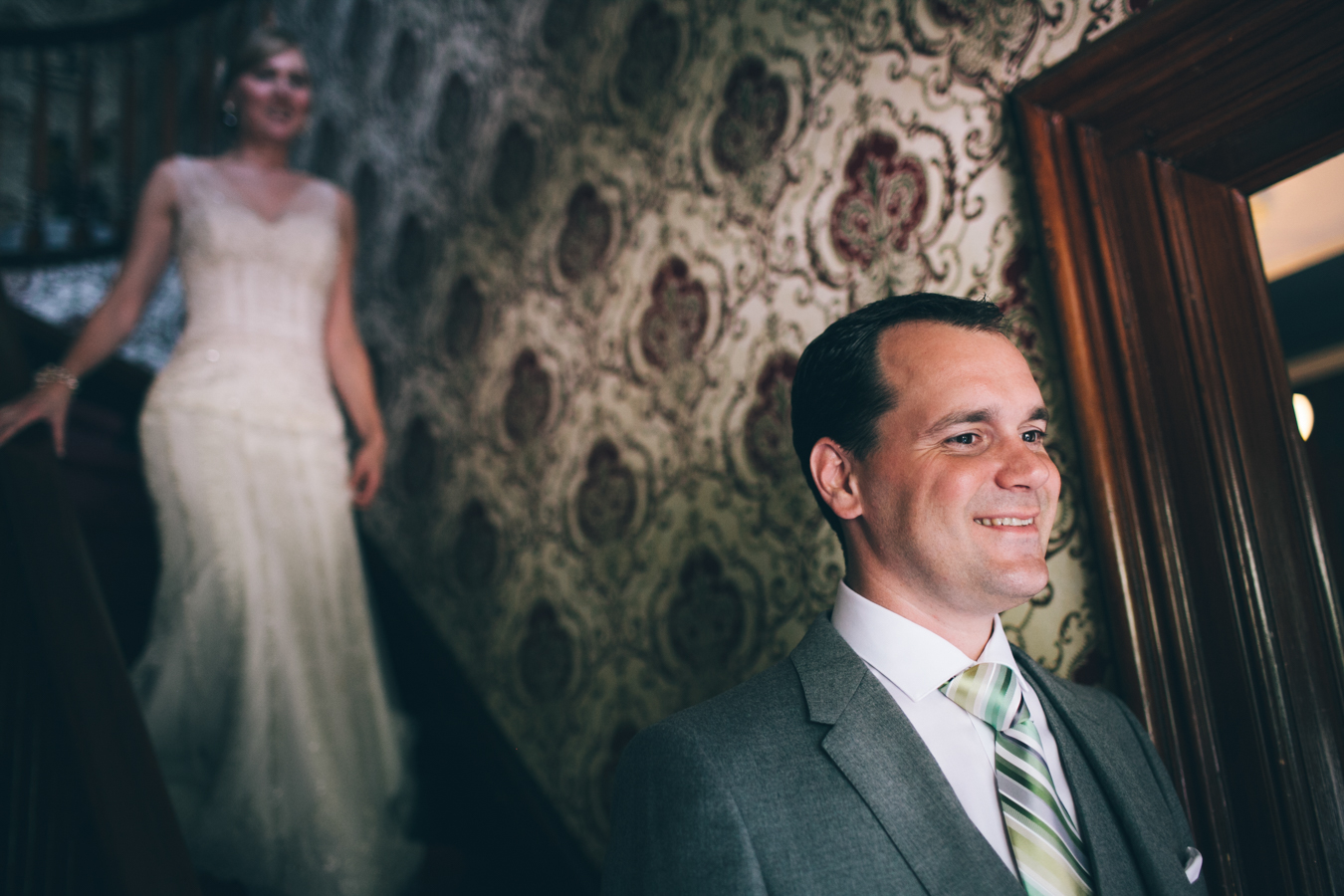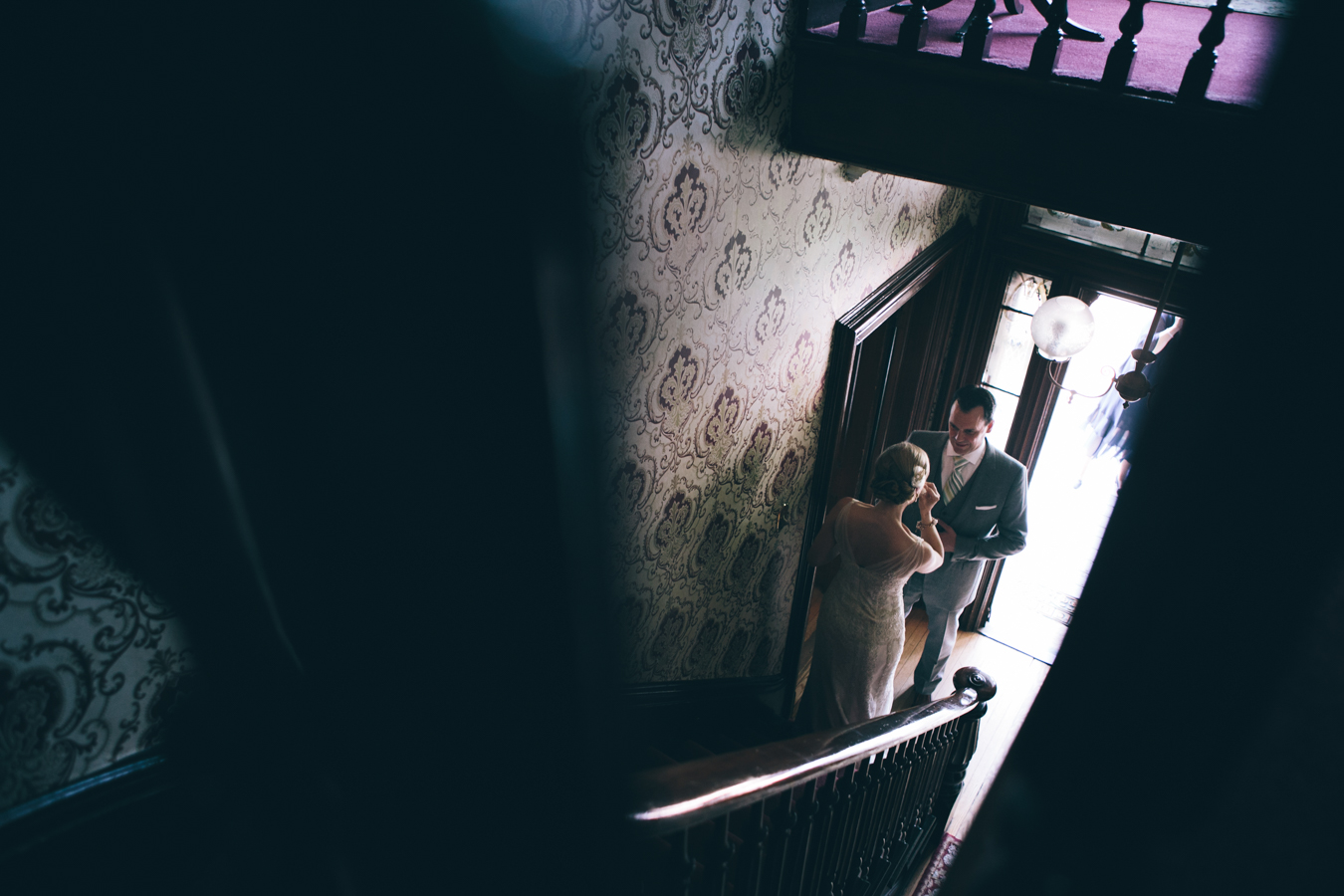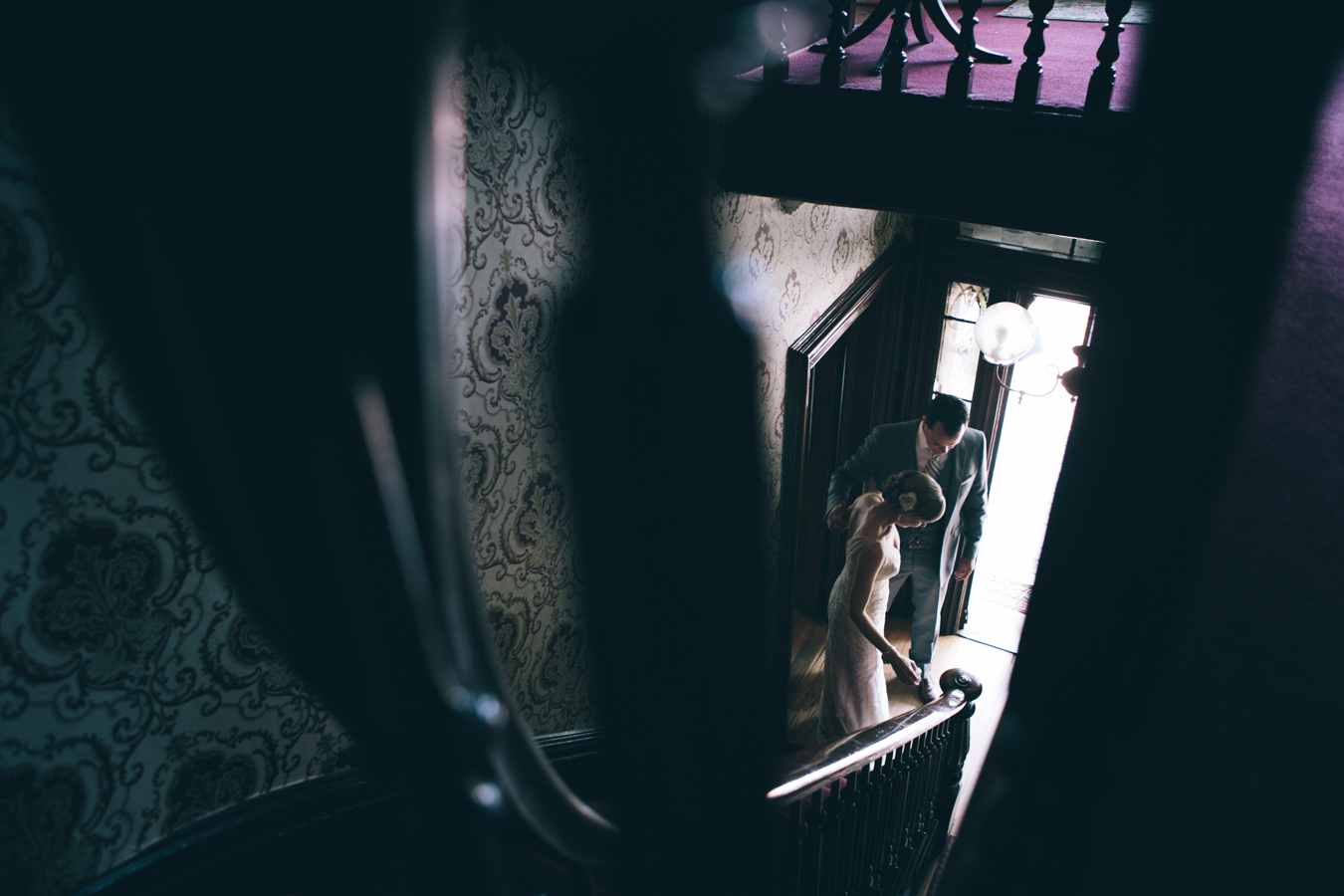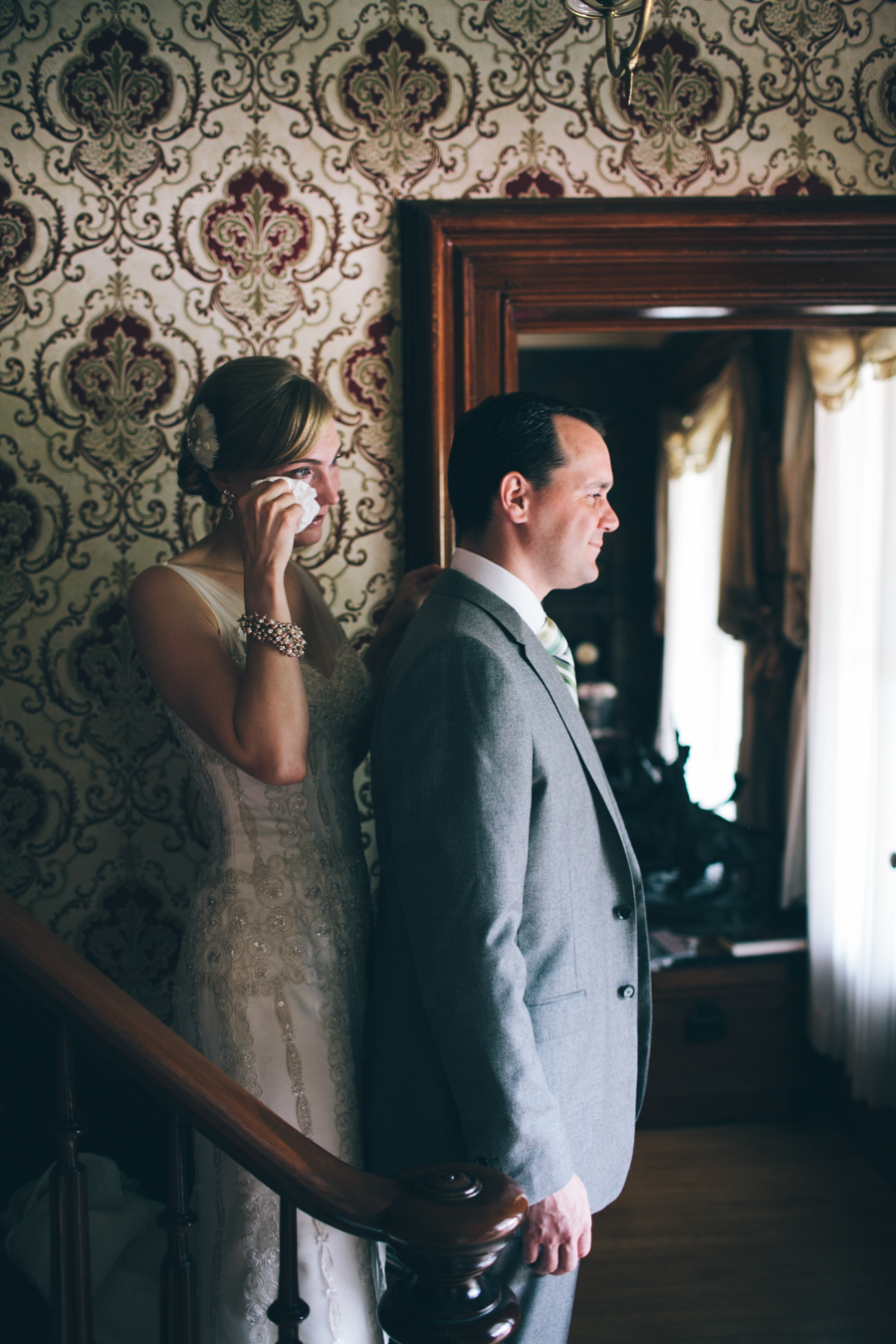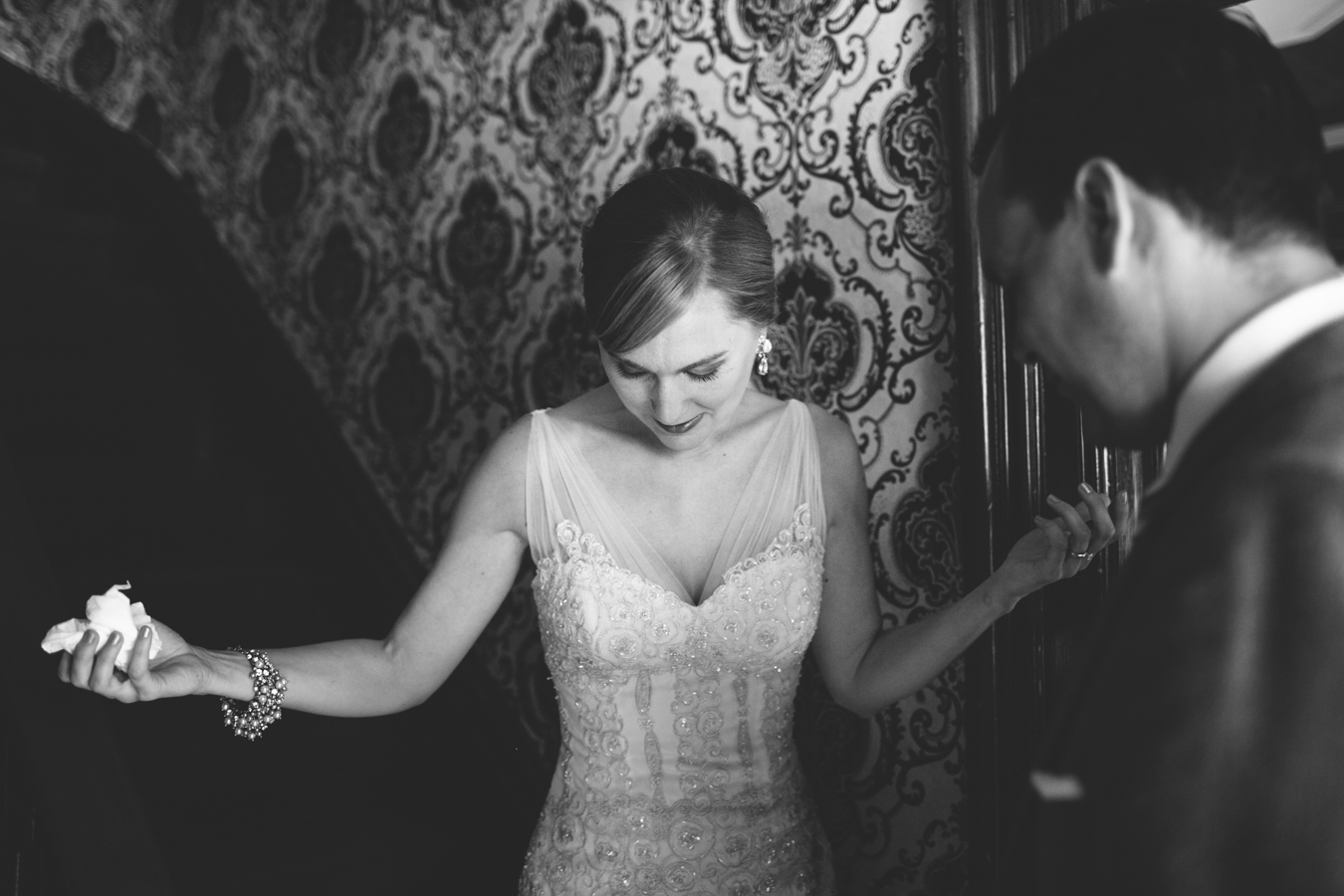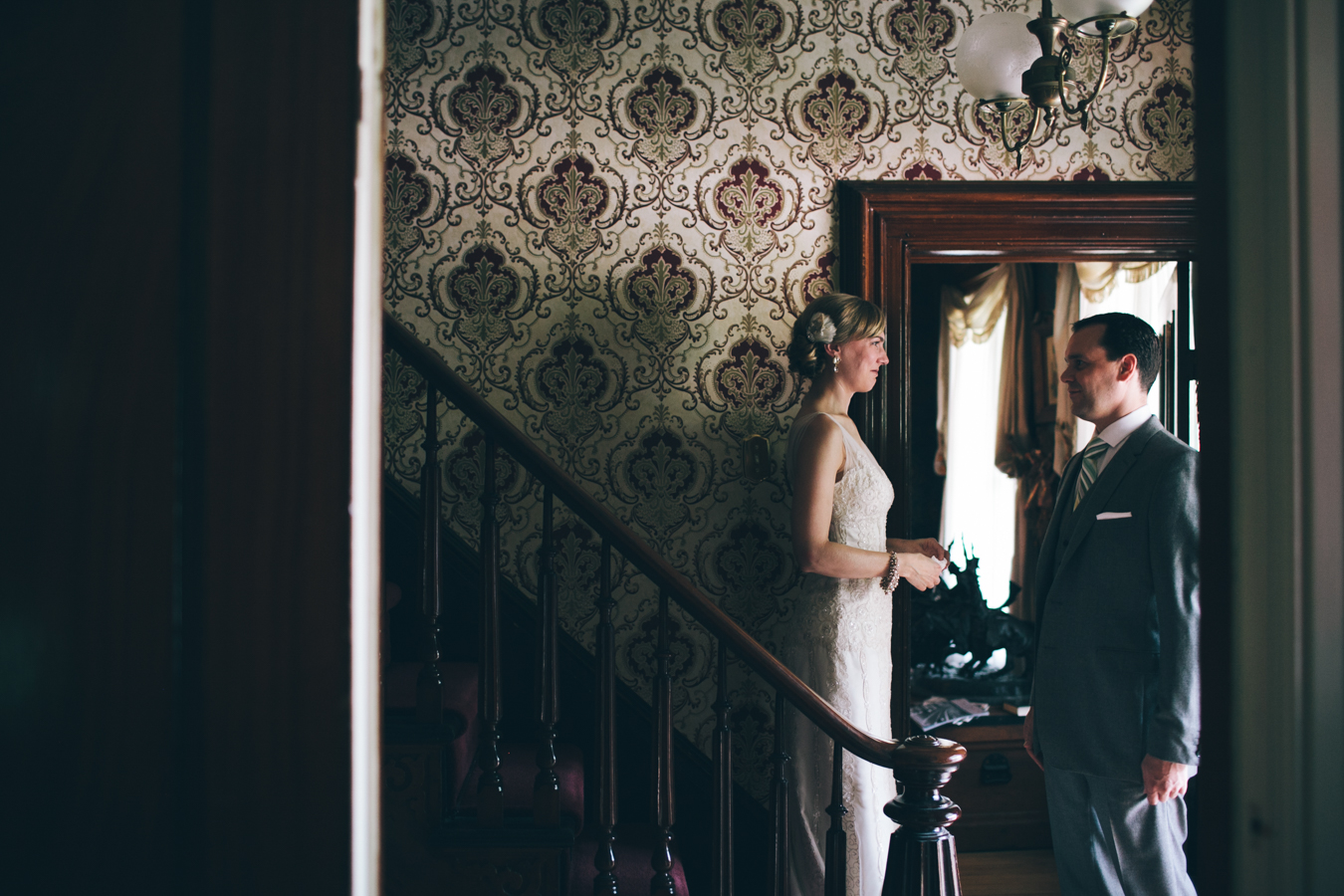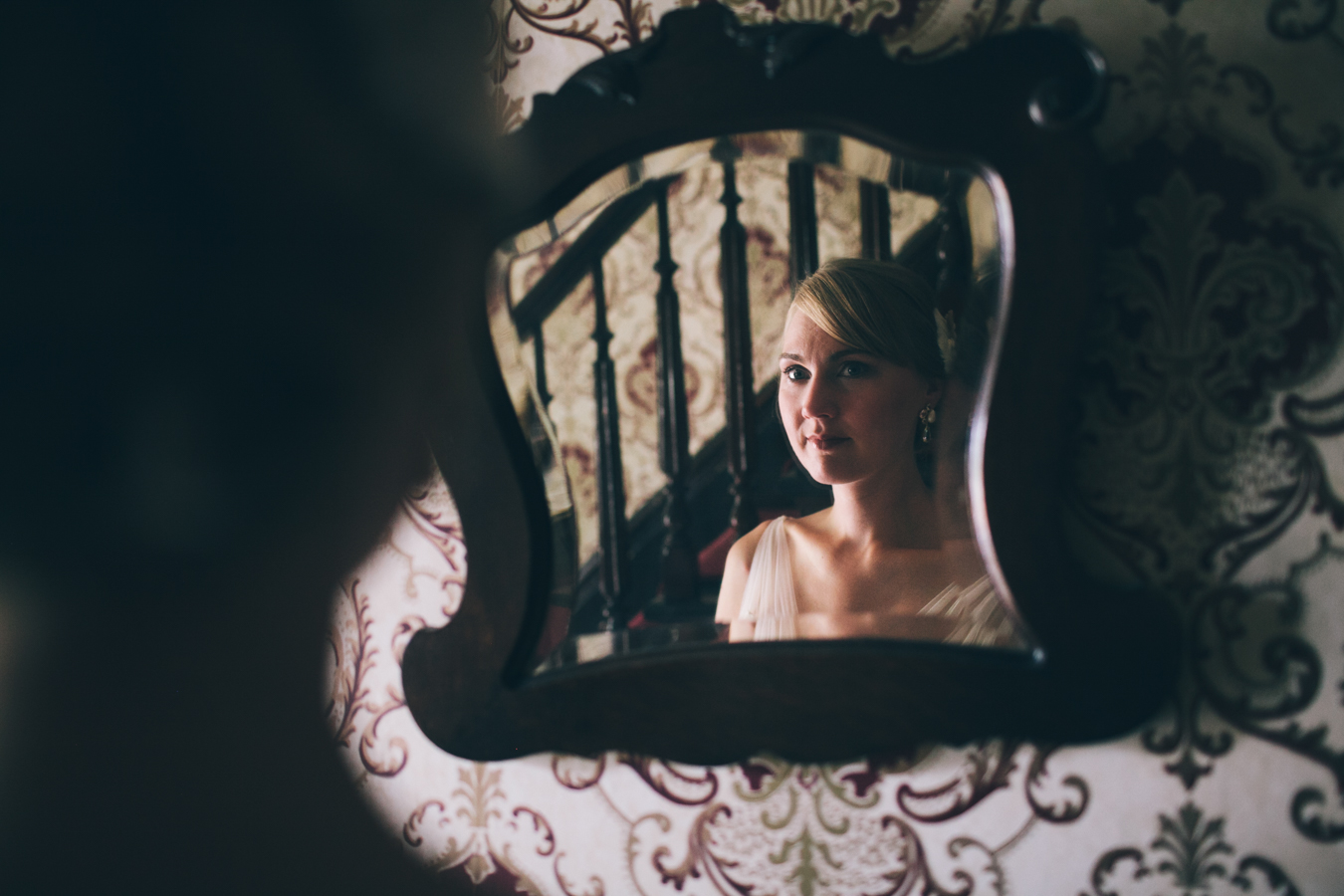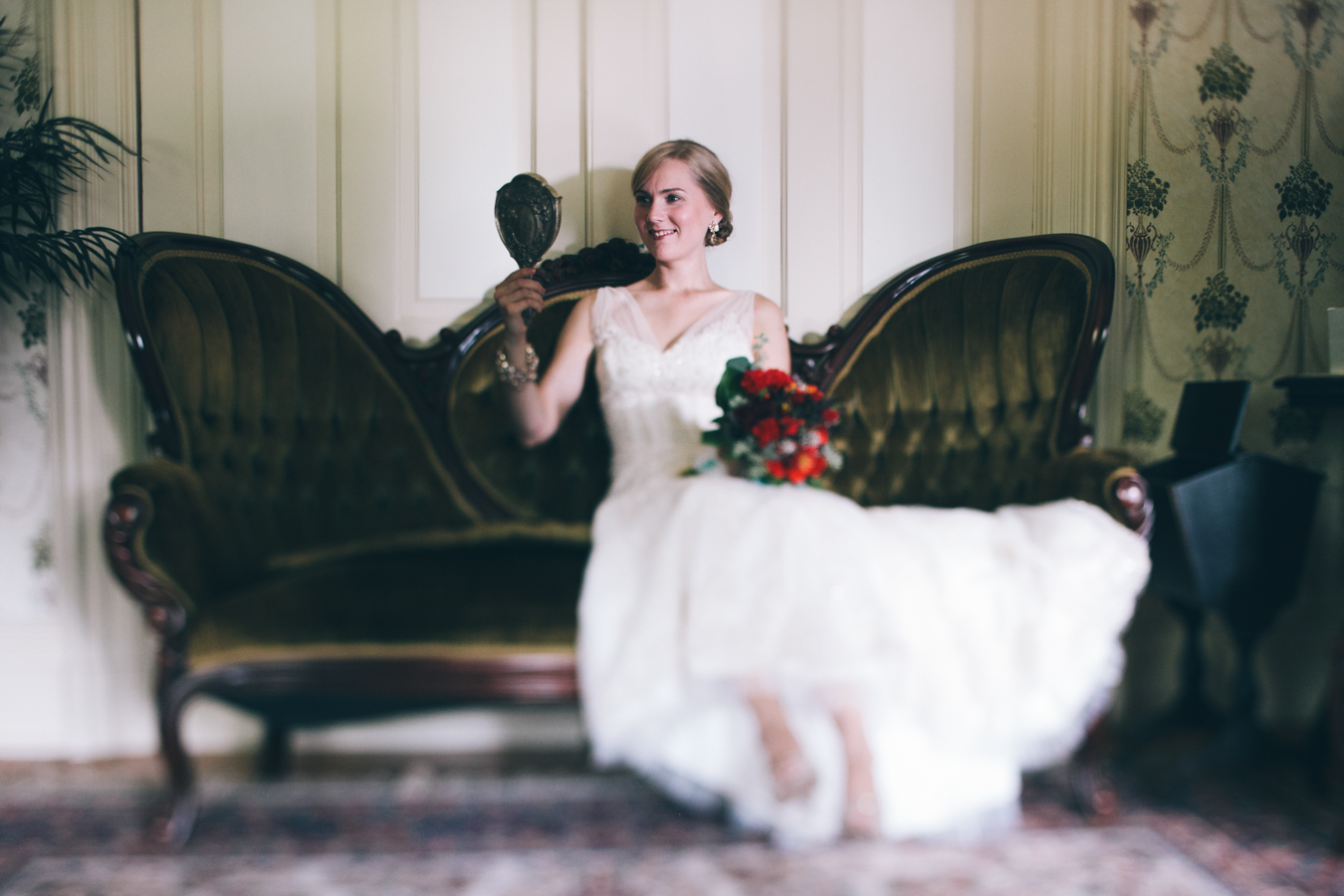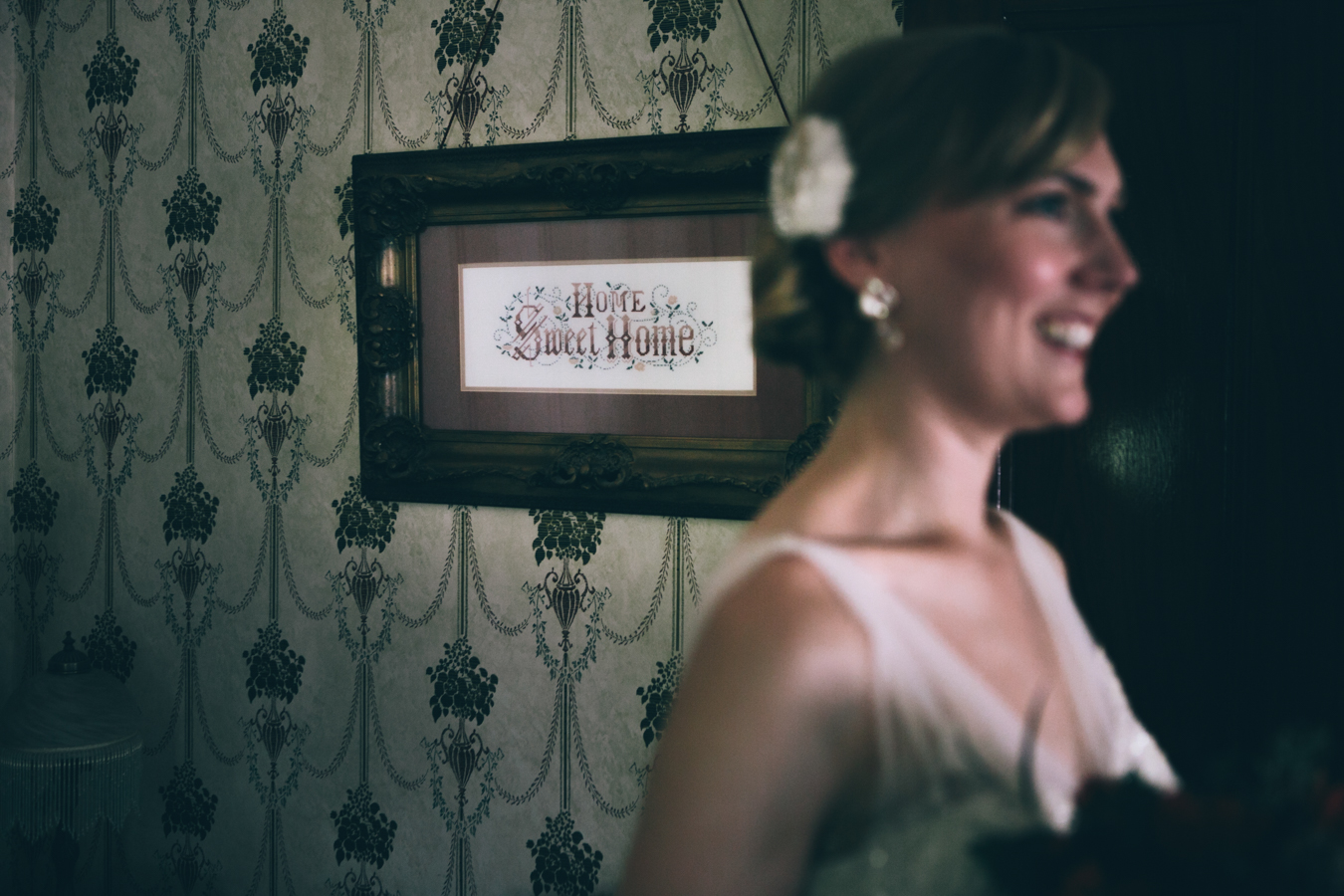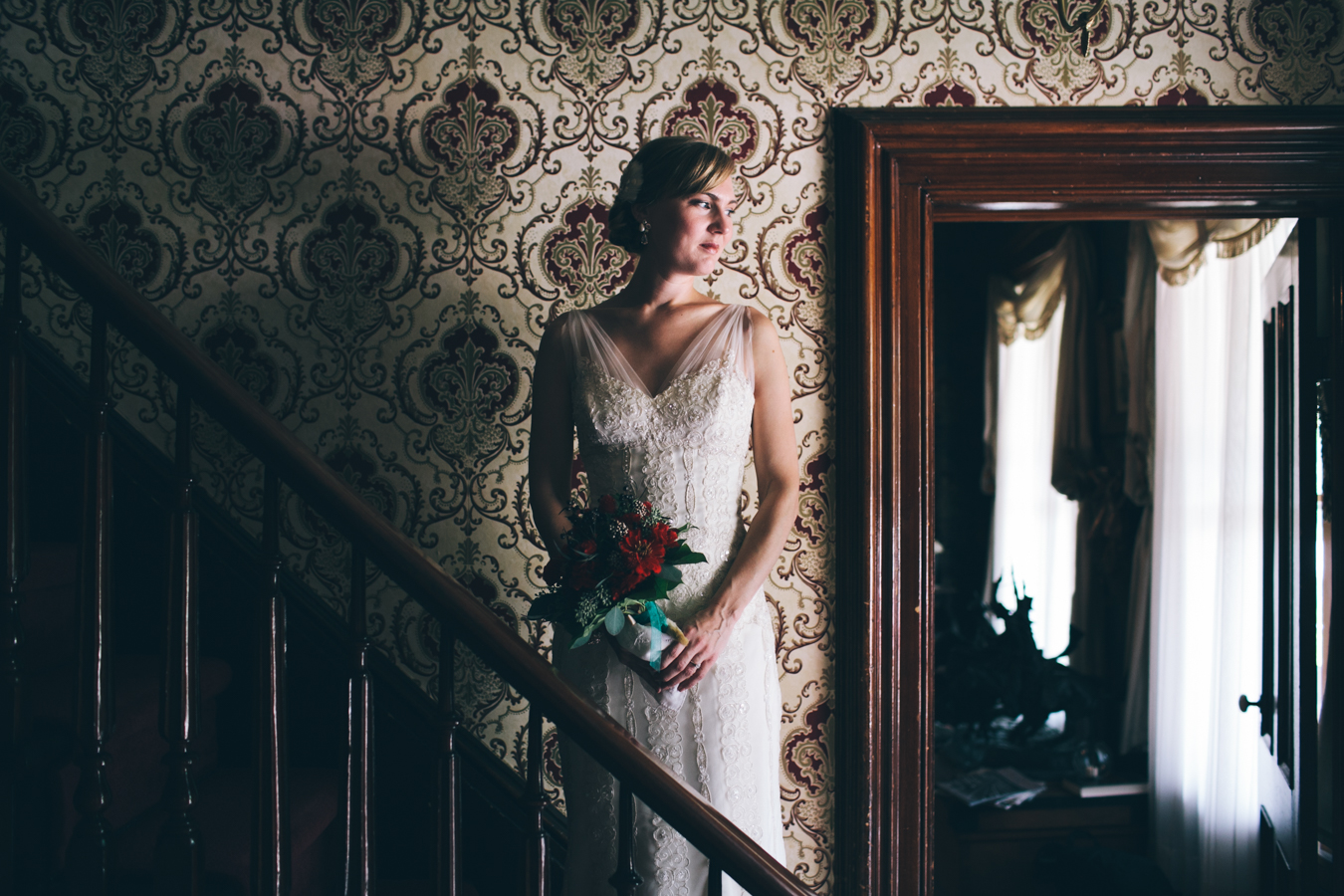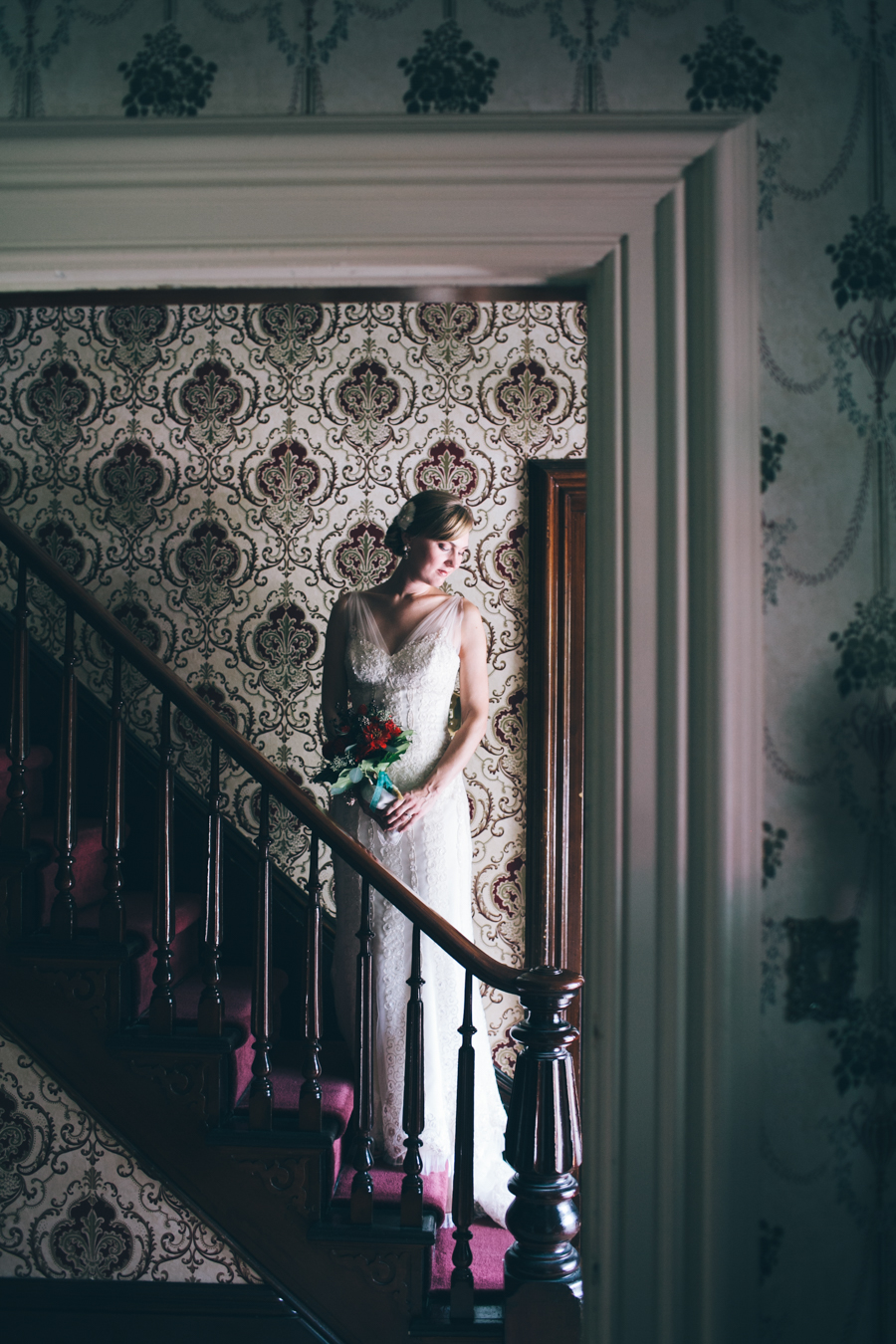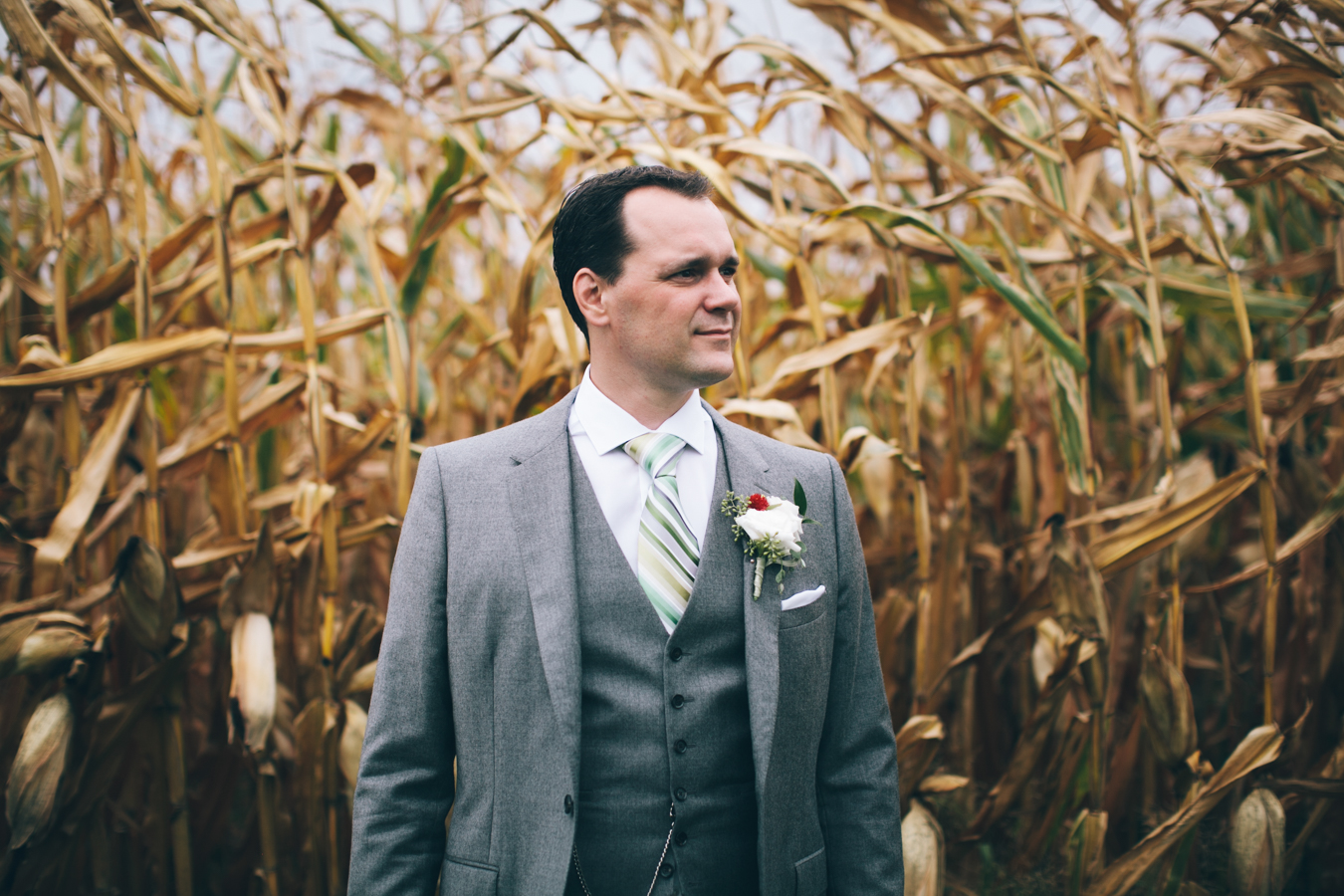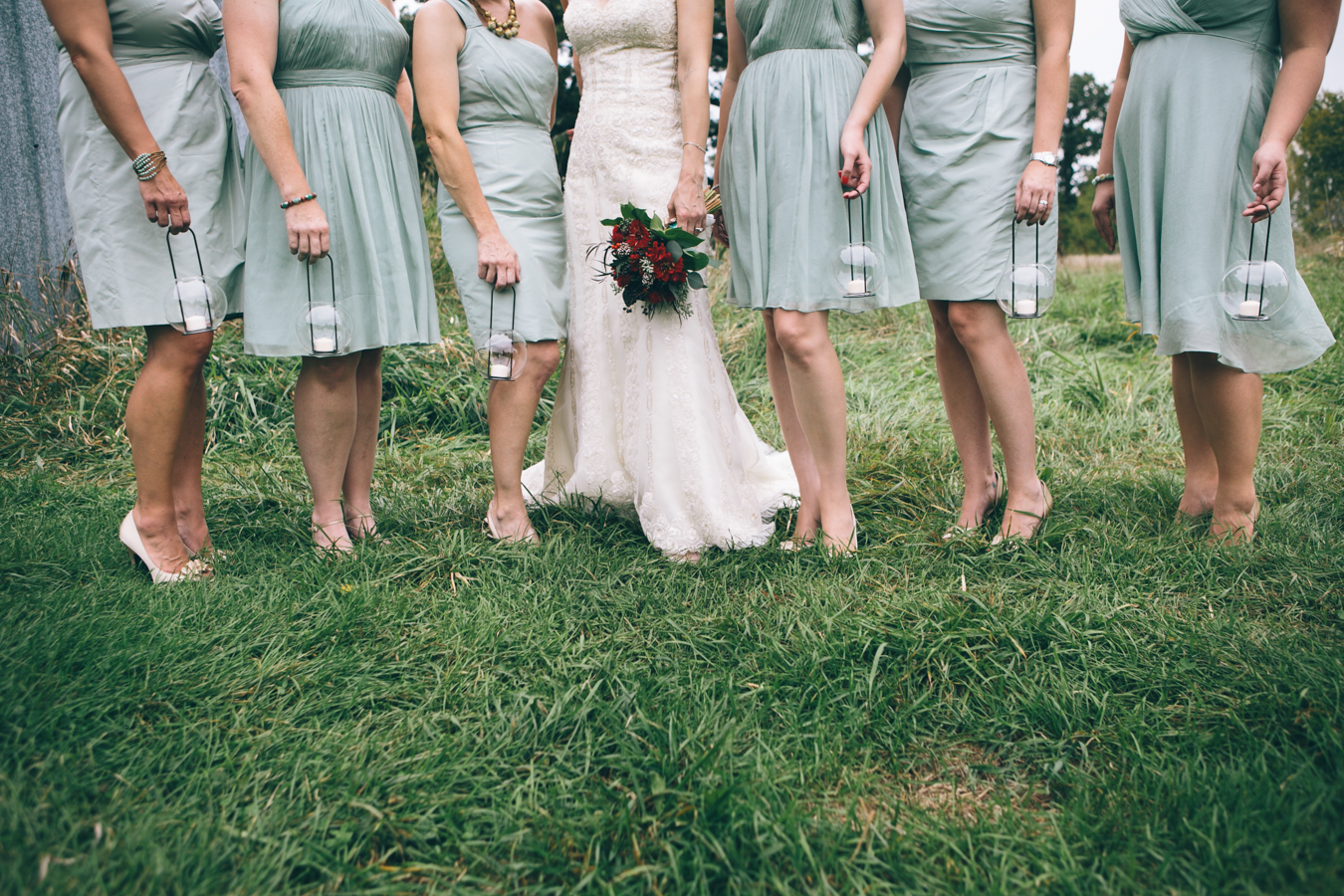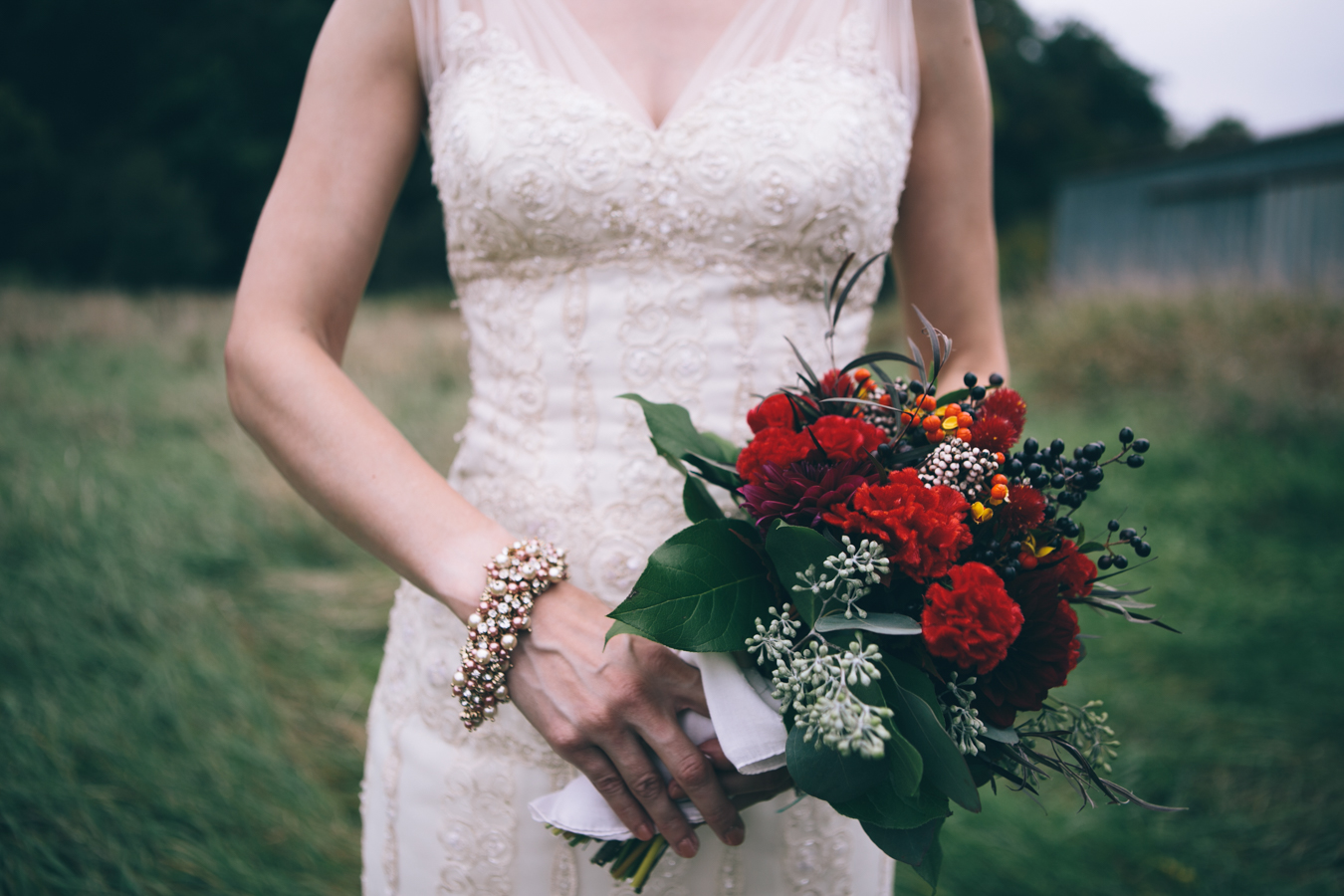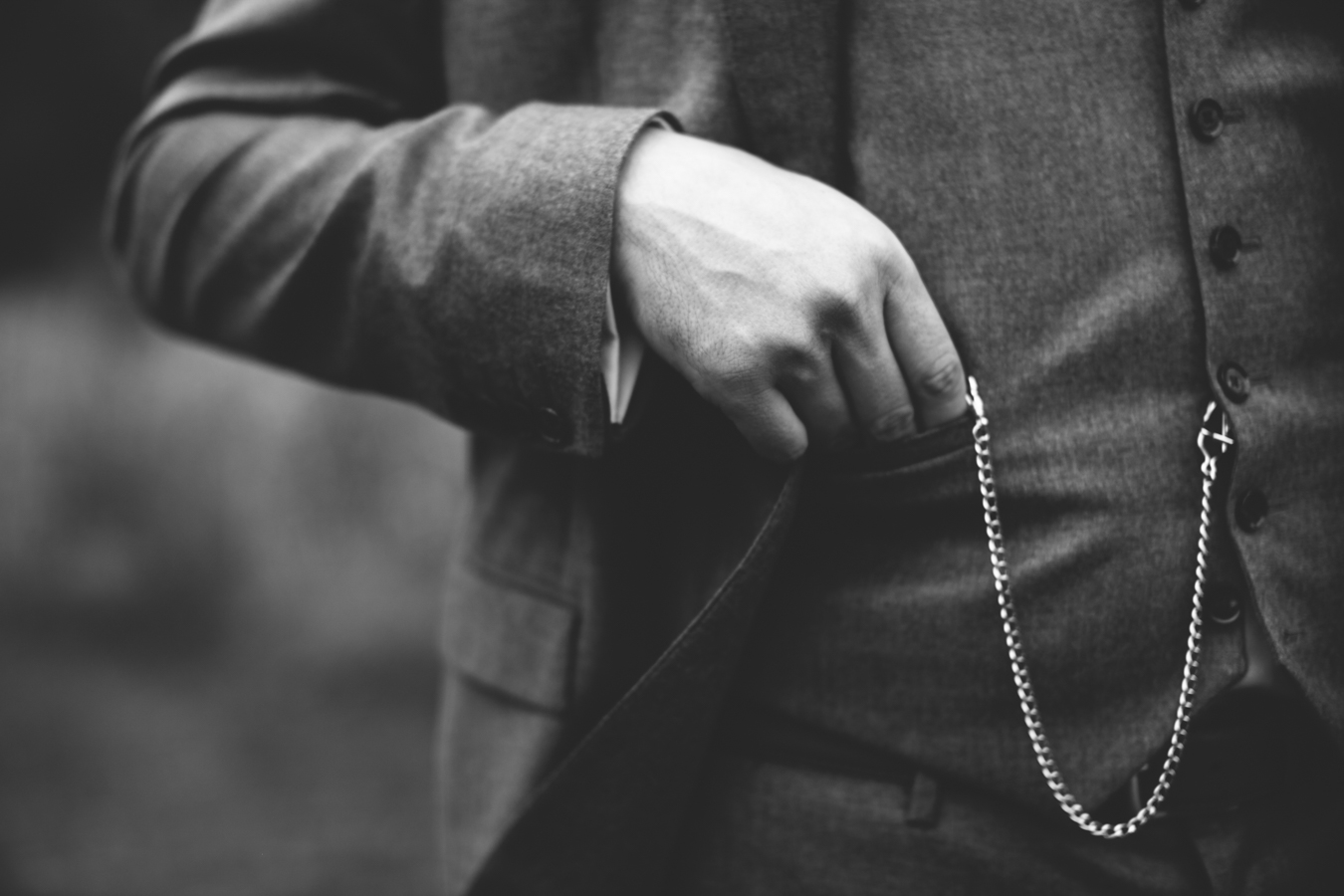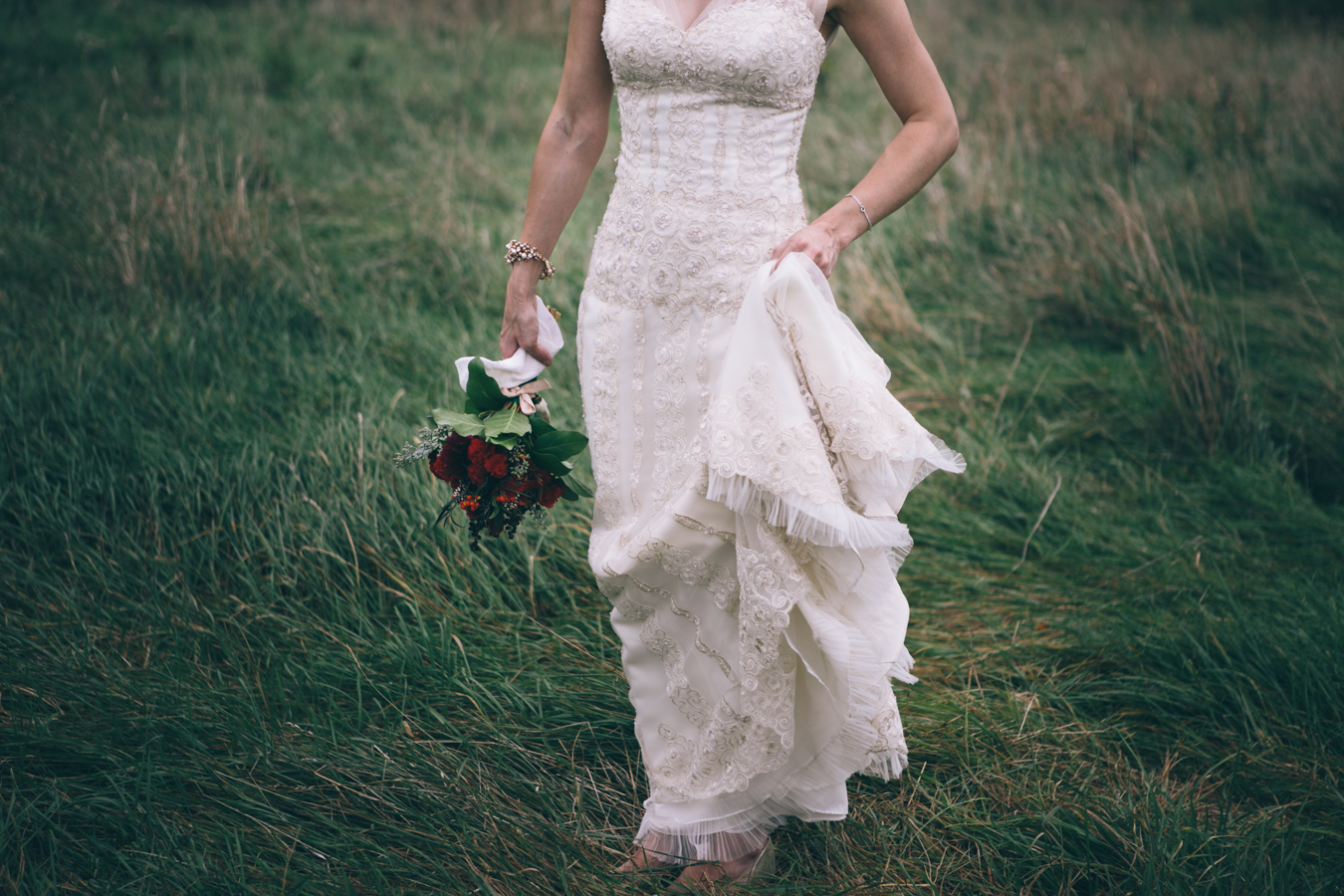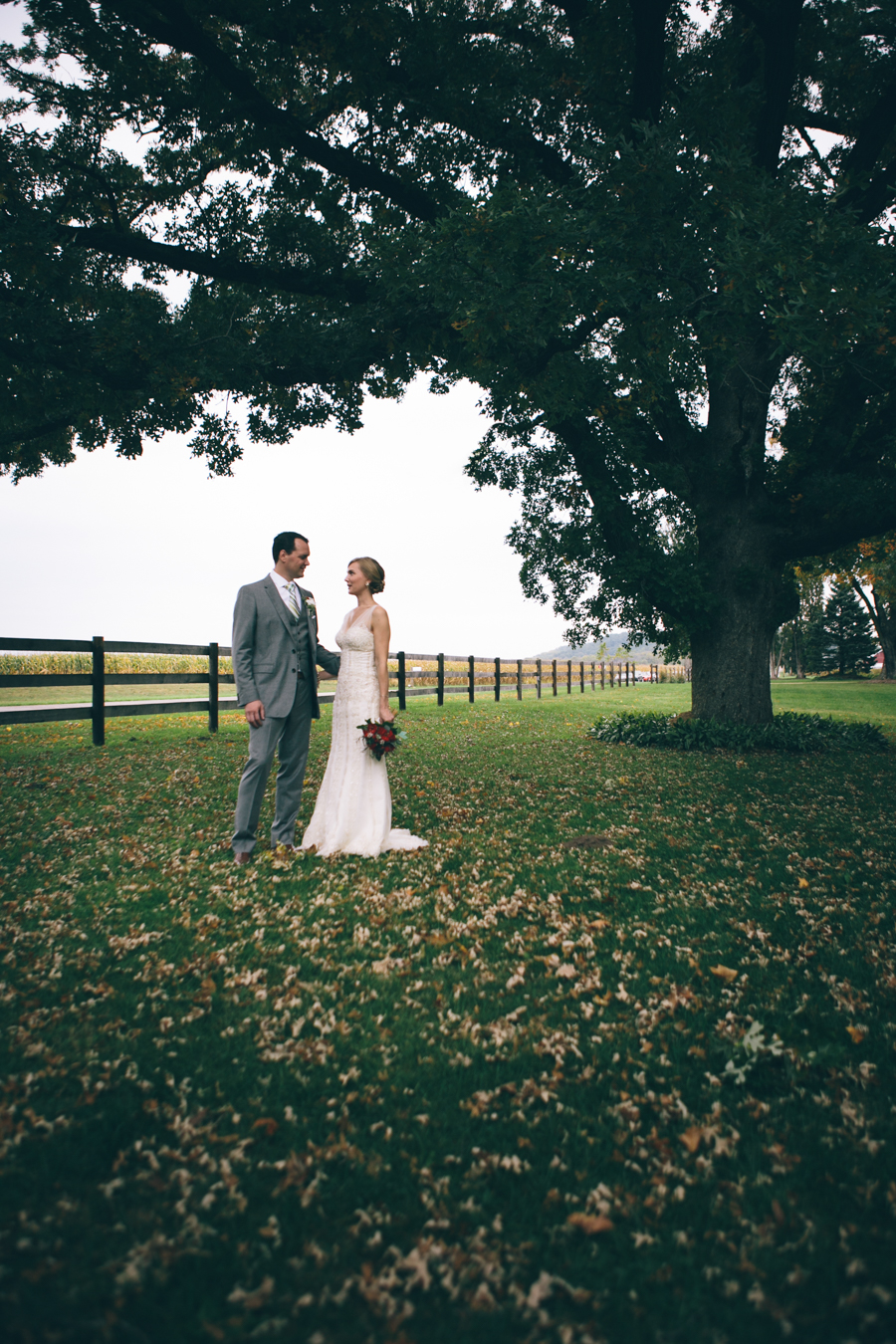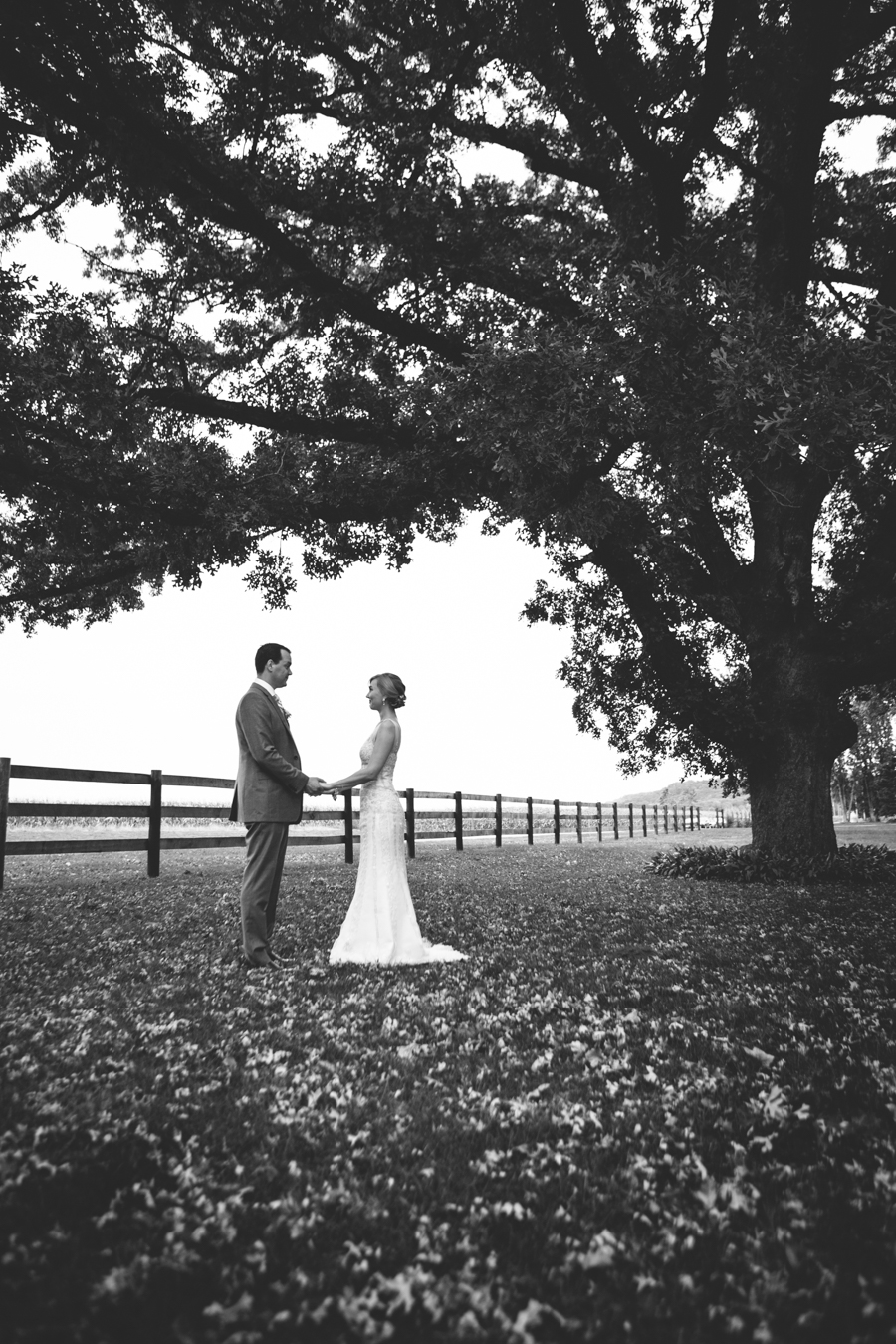 Did you DIY (Do It Yourself) for any details? :
Creating decorations and experiences for the wedding was a lot of fun.  Collaborating with Kevin, I designed several personalized postcards on which guests could leave messages to us, as well as 4 posters to highlight the video that Kevin created to tell the story of how we met.  I also designed the theatrical programs with bios for the "cast" (i.e. our wedding party), made admission-ticket themed escort cards, and styled the the monogram and stamp designs used throughout the wedding. Our parents also got involved: Kevin's mom crafted bow ties for the ring bears; my mom sewed table runners; and my dad built the directional sign listing cities that were meaningful to our relationship.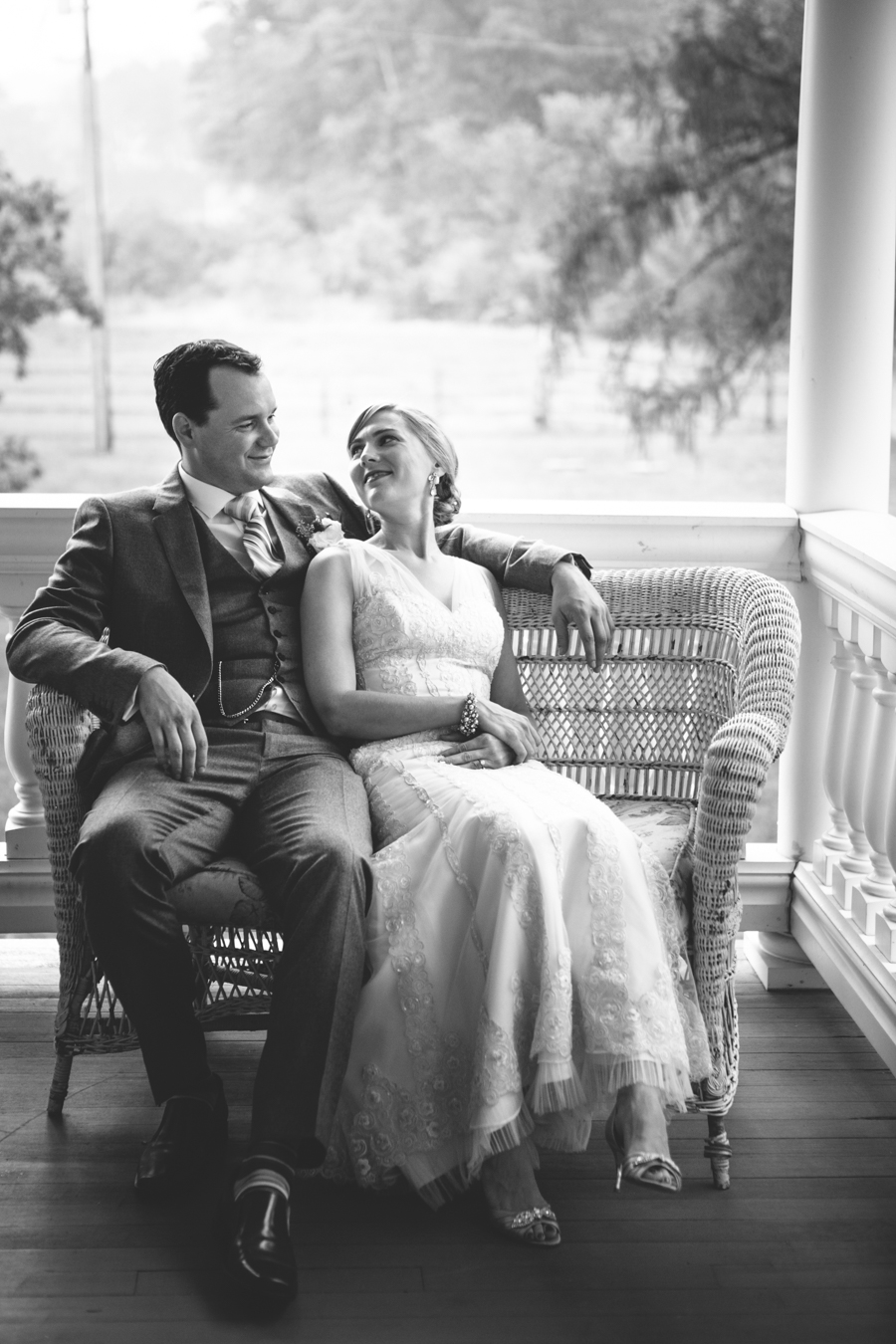 The songs and readings during our ceremony told a story.  Our wedding themes were the notions of travel and journey because they were such a big part of our early relationship, and the theater because going to see plays is an activity we love to do together.  Our friend and master of ceremonies also worked the idea of other-worldliness.  
The ladies walked down the aisle to Norah Jones' Come Away with Me, inviting our guests into our world and setting the stage.
Snow Patrol's Just Say Yes because I loved the lyrics: "You're the only way to me; the path is clear. . . . Just say yes."  
the Beatles' When I'm Sixty-Four before the vows as a humorous reminder of what we were signing up for — still loving each other when we're old and gray.
Recessional: INXS' Never Tear Us Apart because the notion of our worlds colliding was apropos.  
We also chose readings from Alice in Wonderland and Eat, Pray, Love that reflected our collective philosophy as a couple and our belief in soul mates and "impossible things," and our vows incorporated the poetry and travel imagery of Walt Whitman.
[It was a perfect balance of intimate and personal, while also inviting their friends + family into their experience. Just perfect!]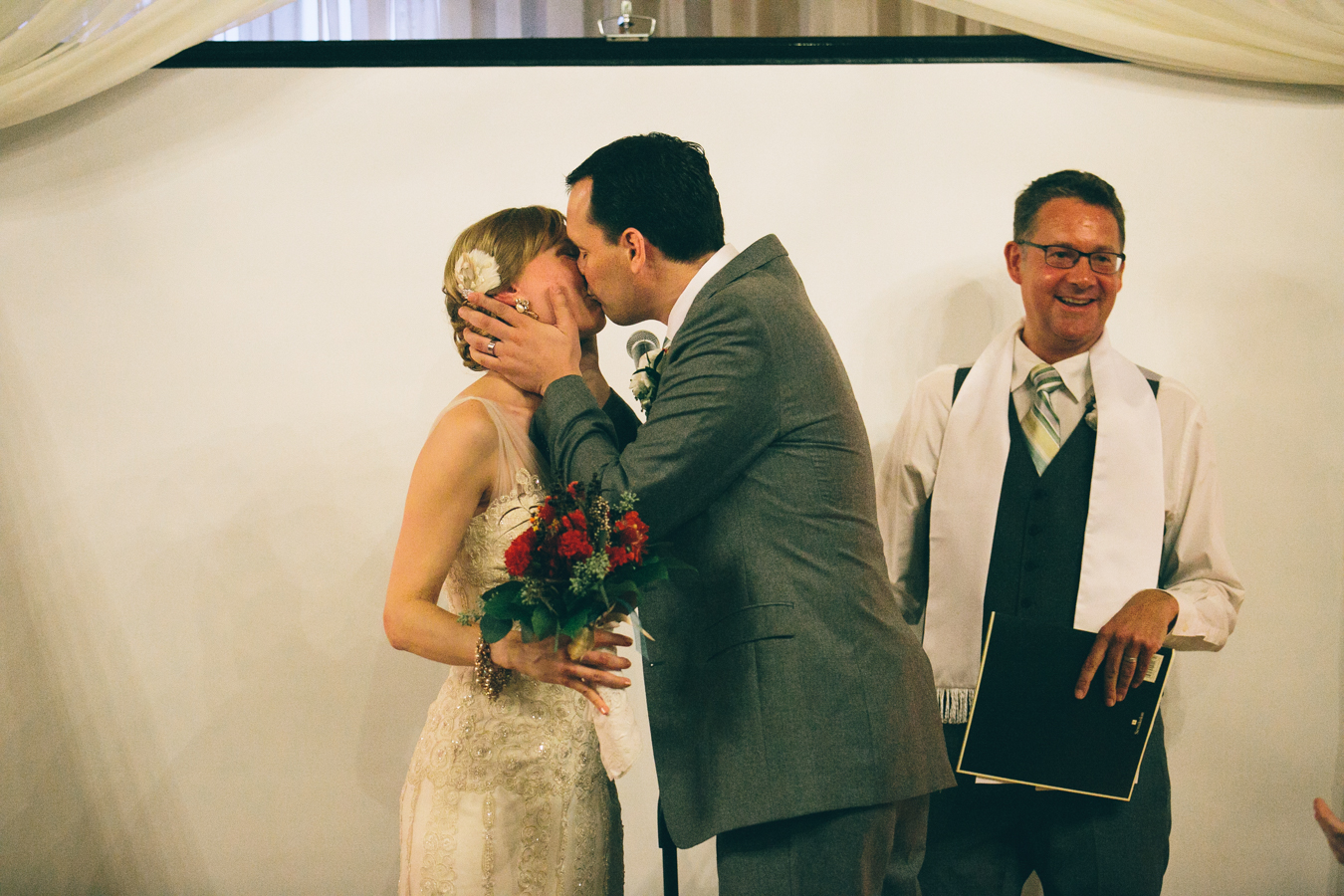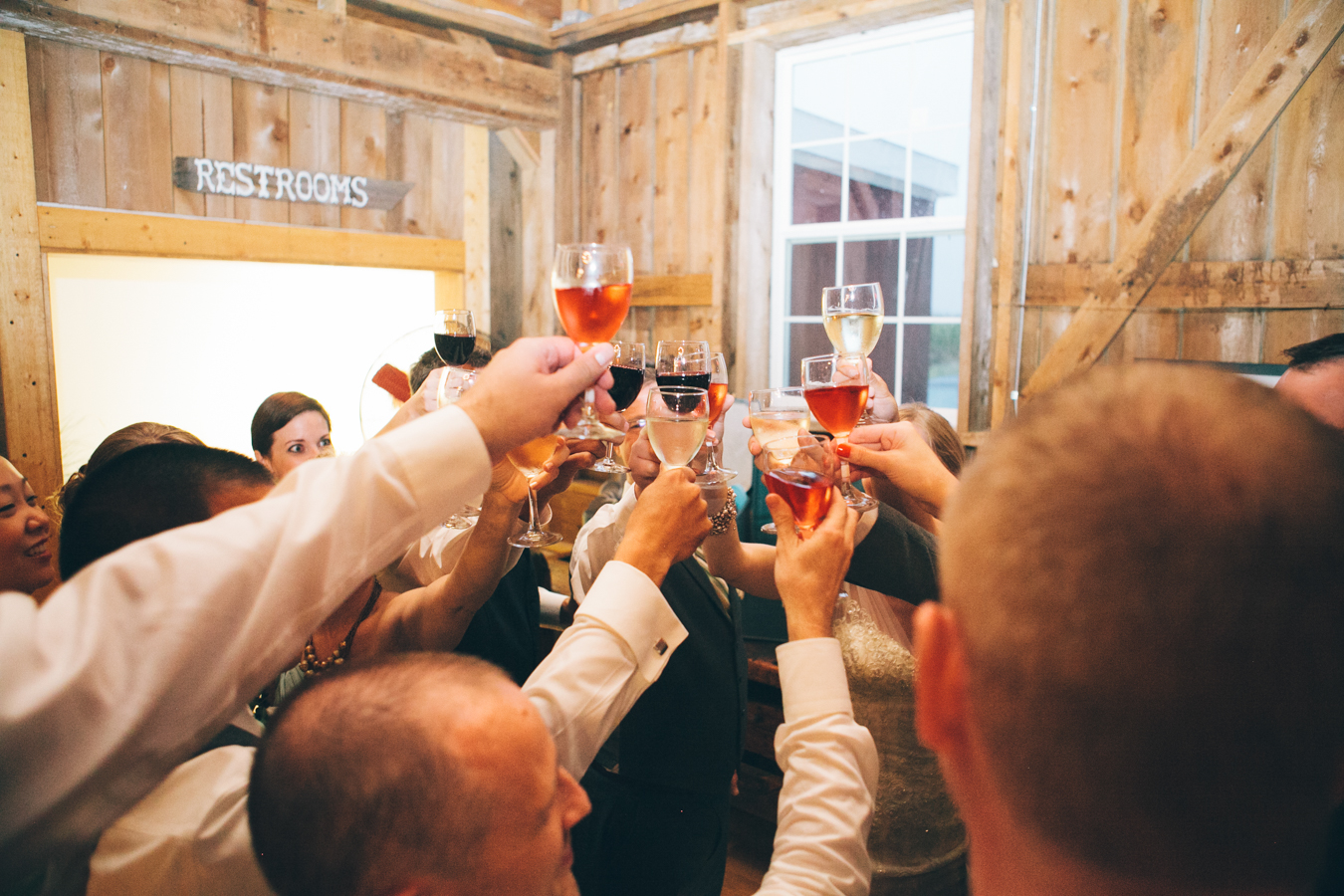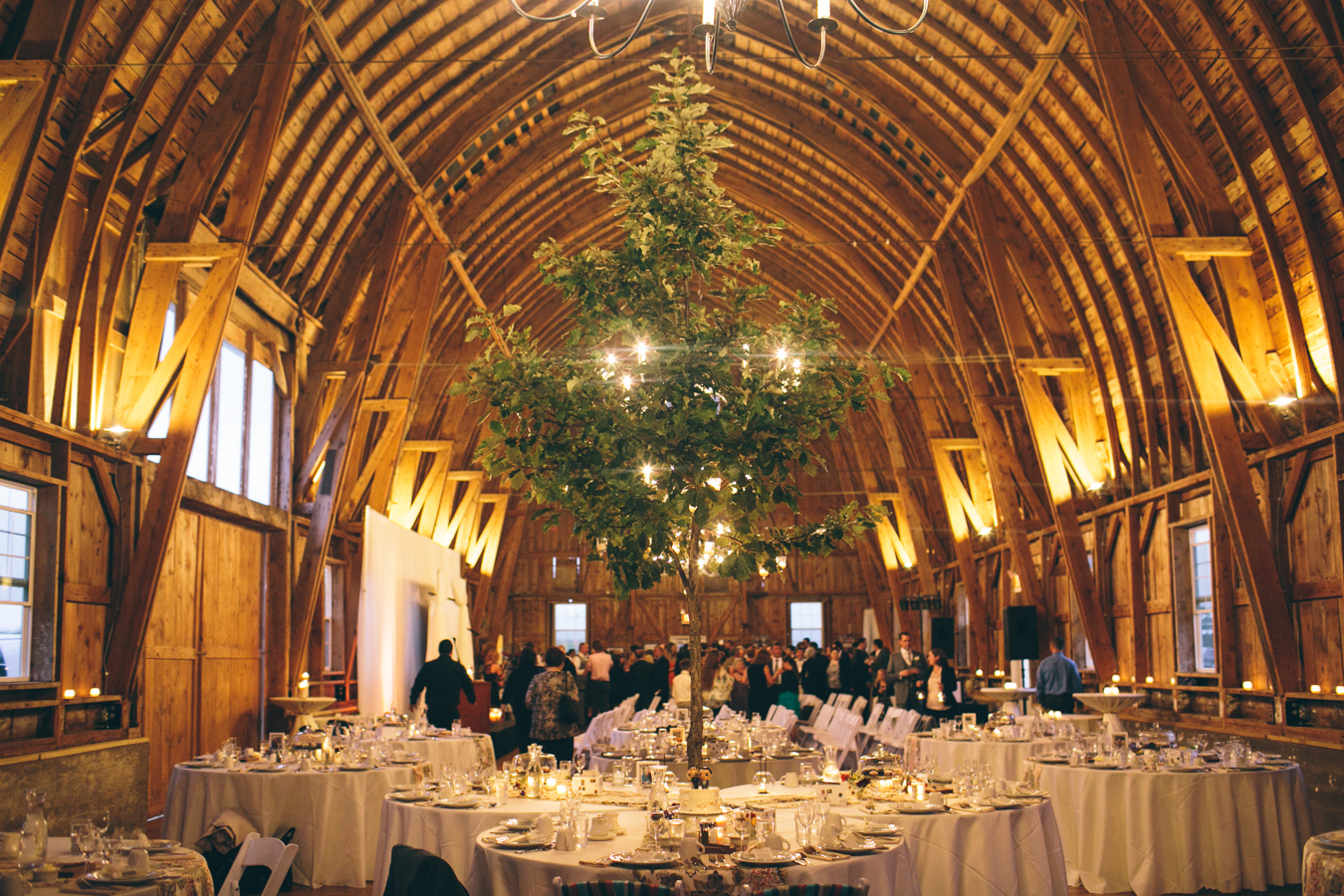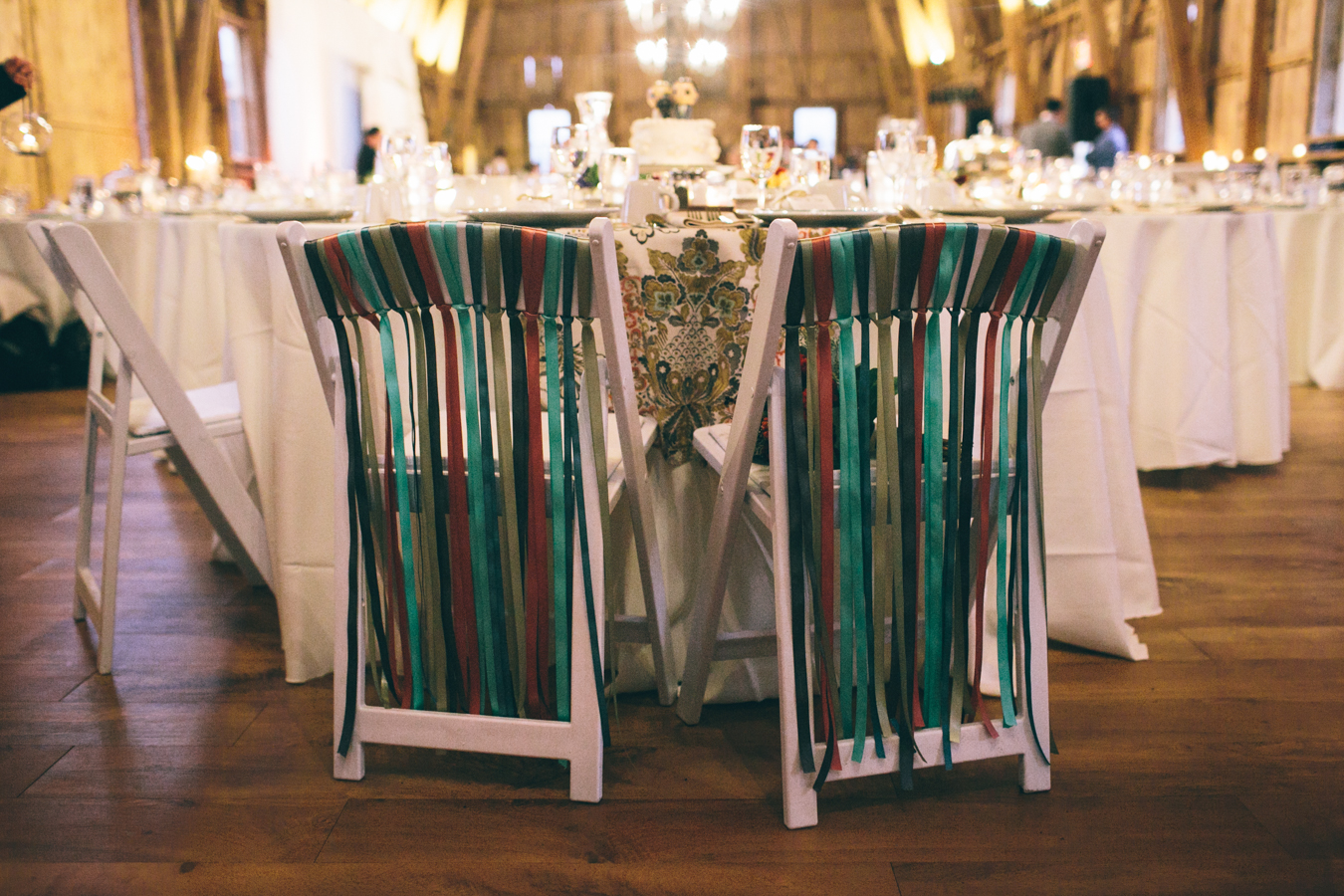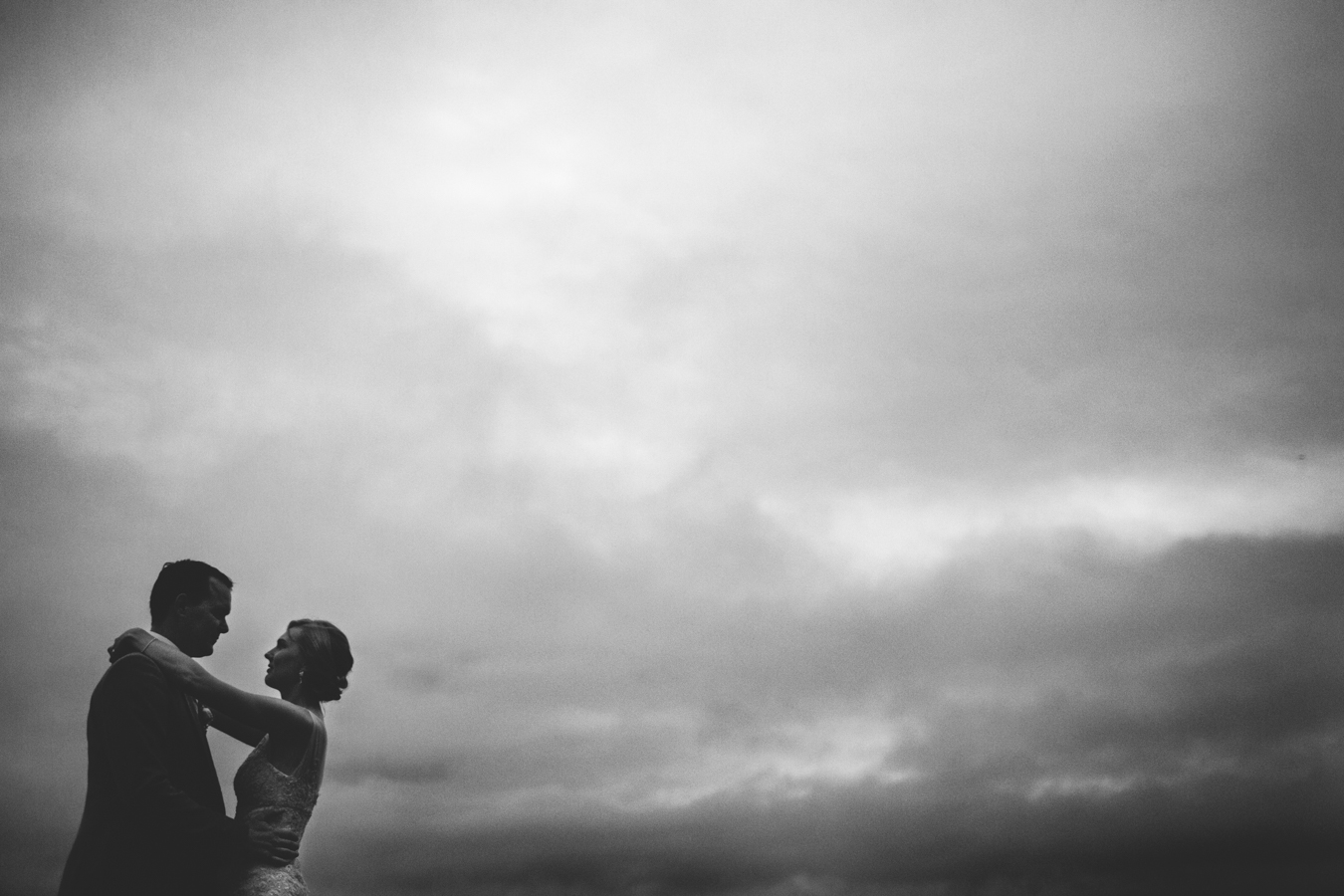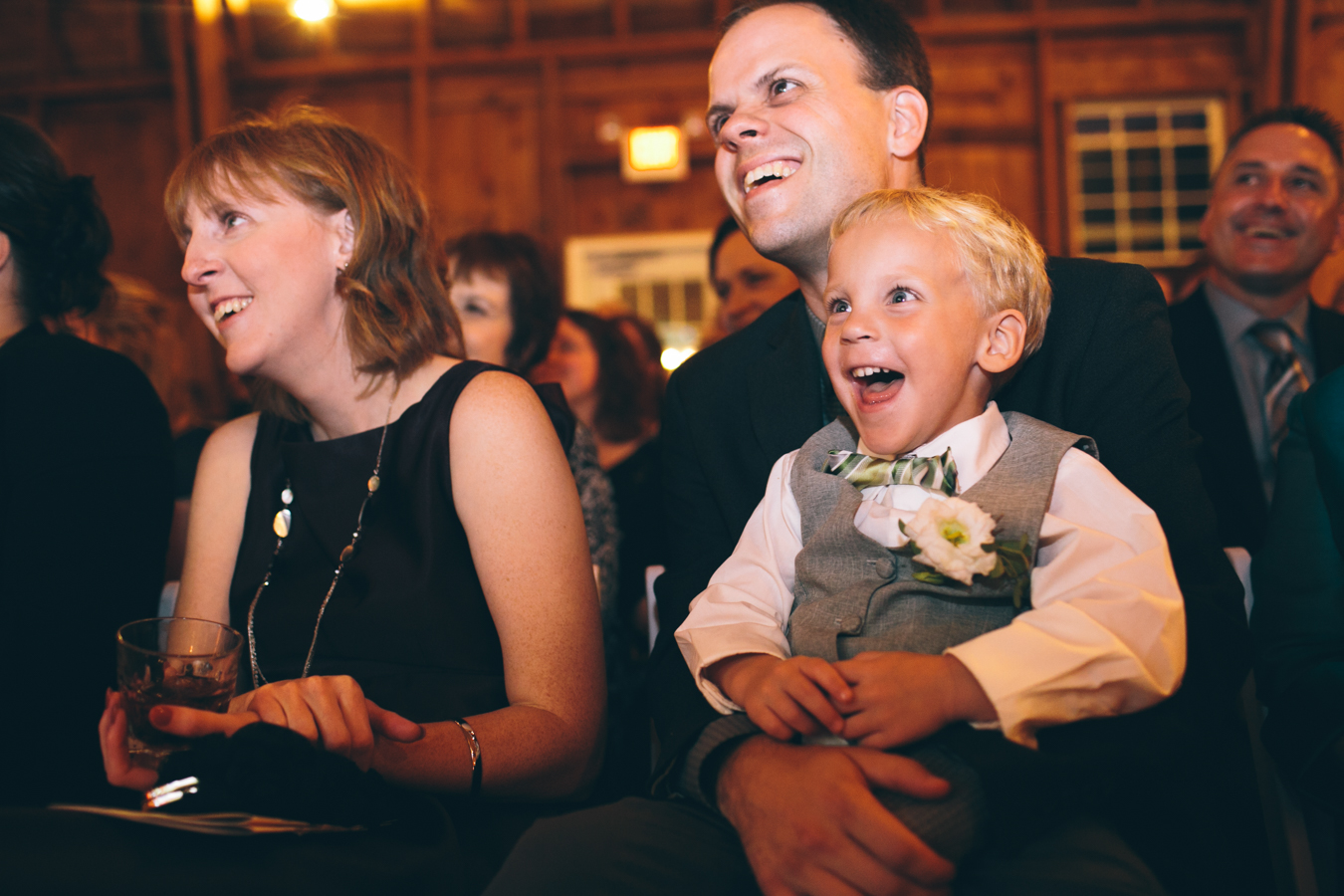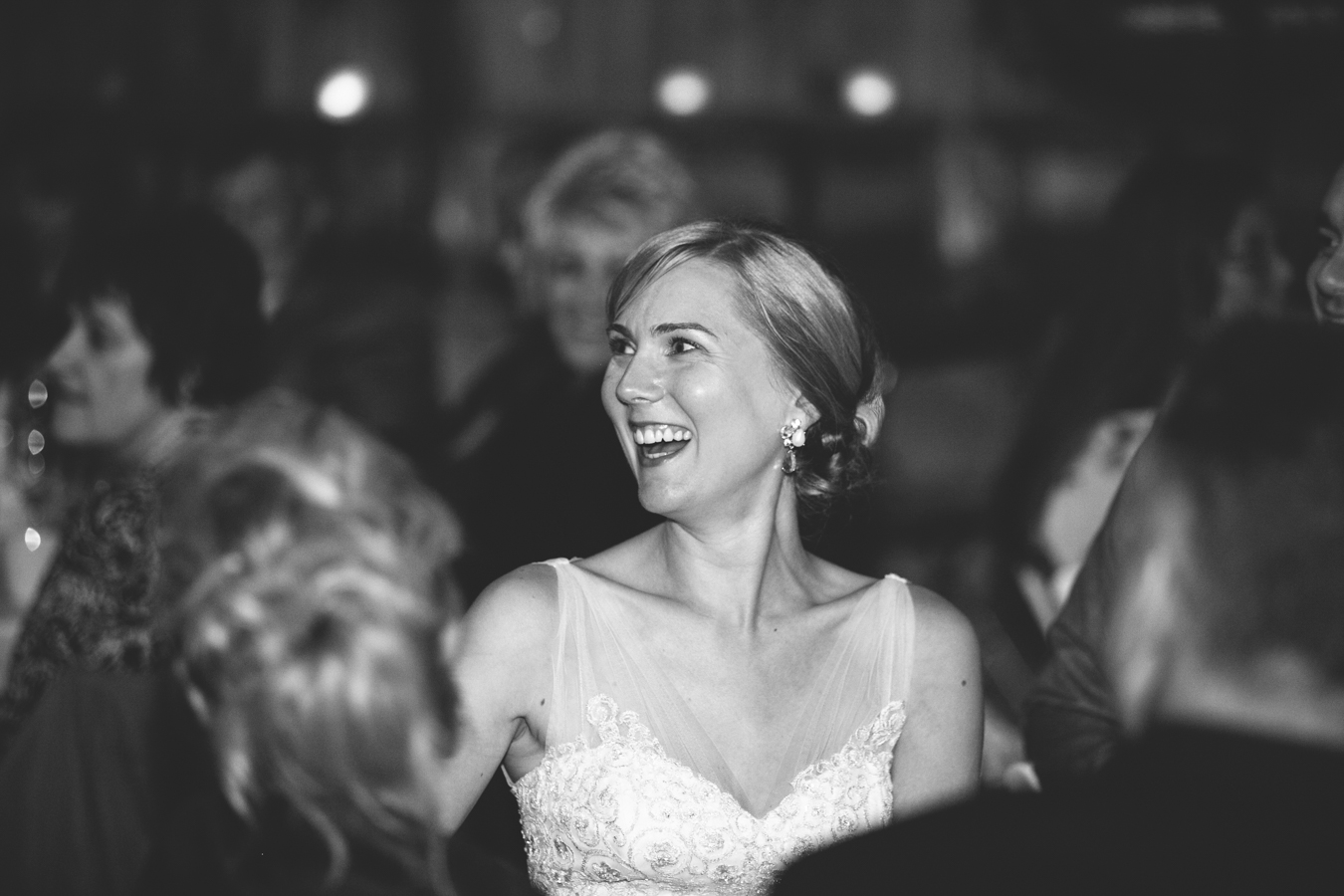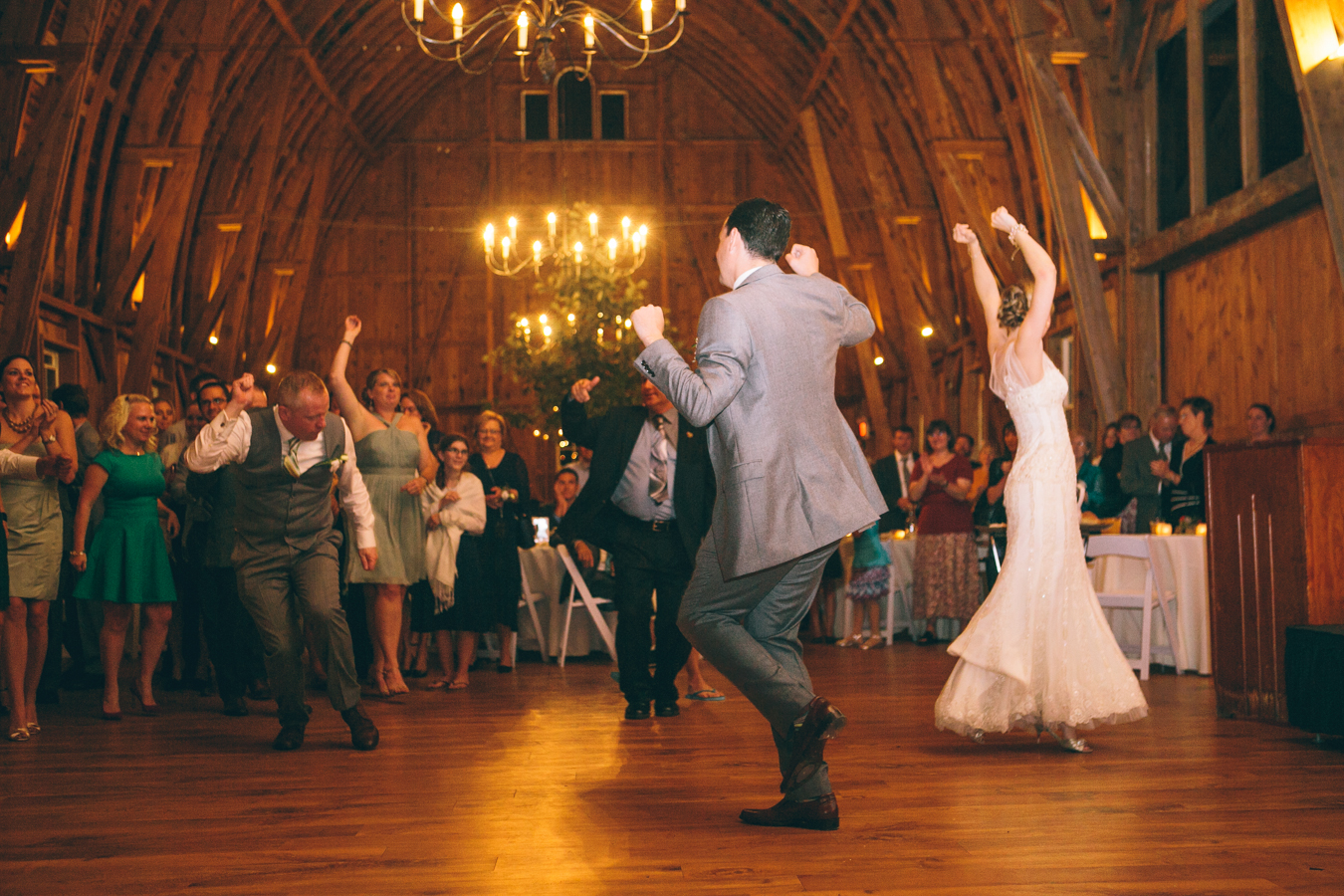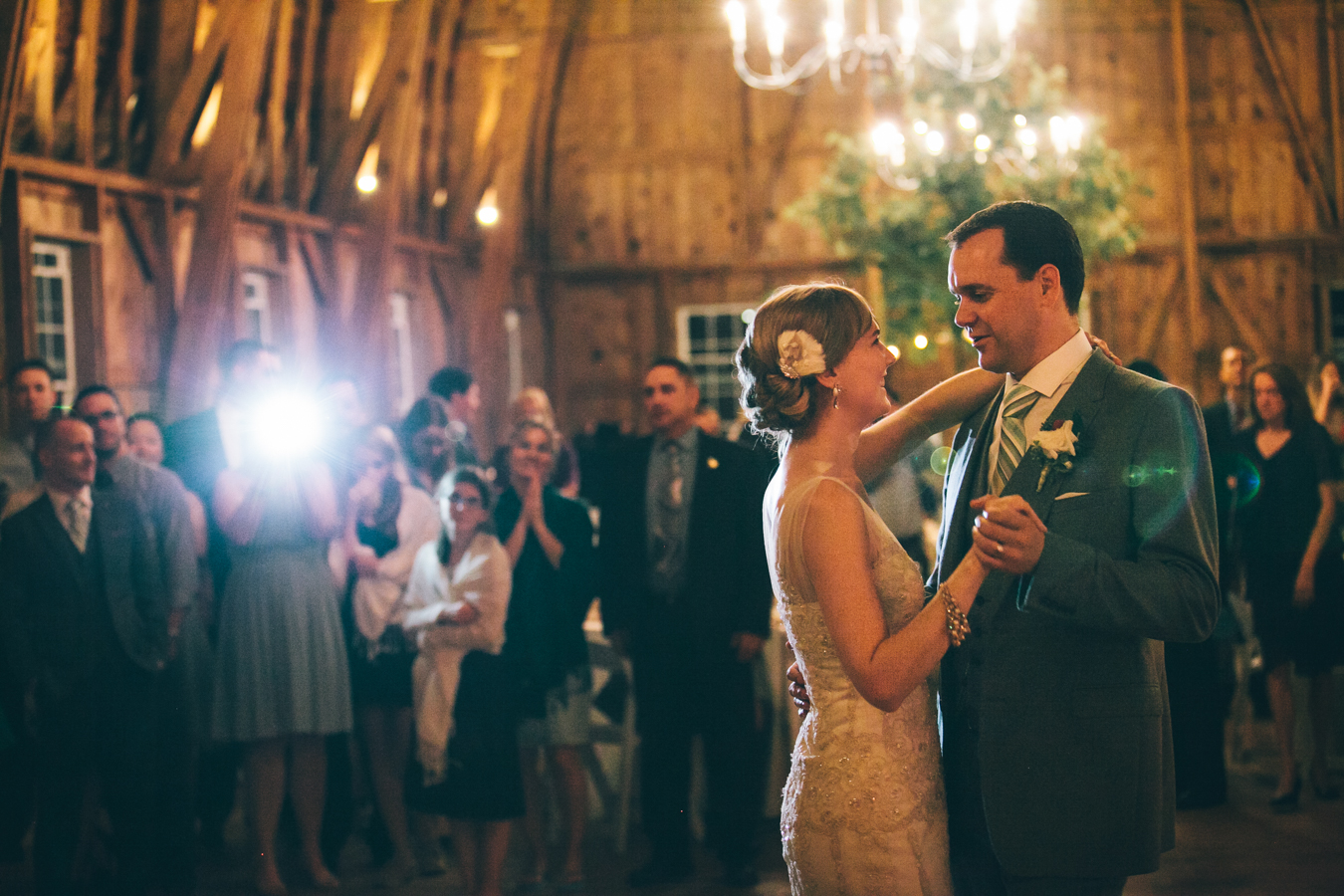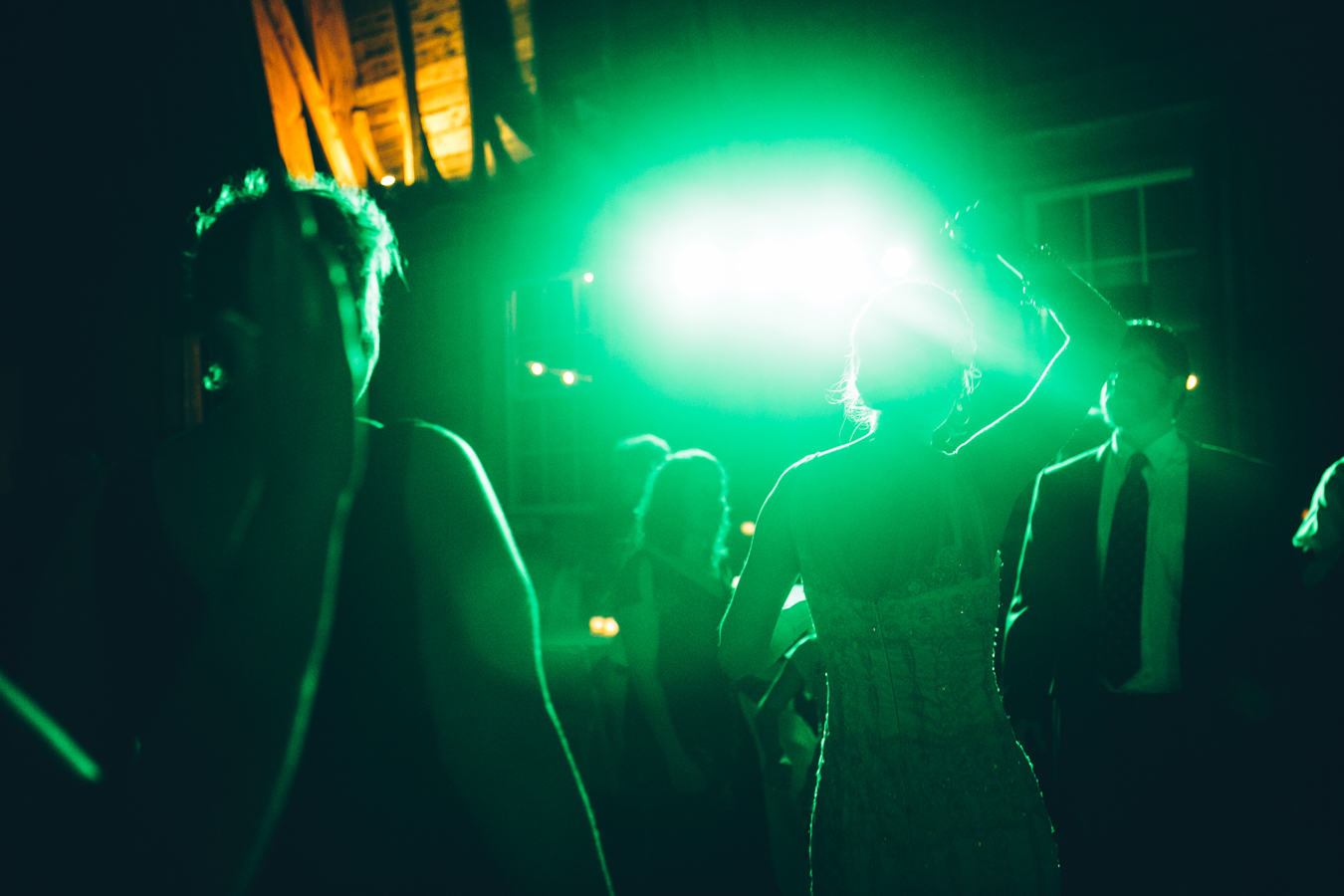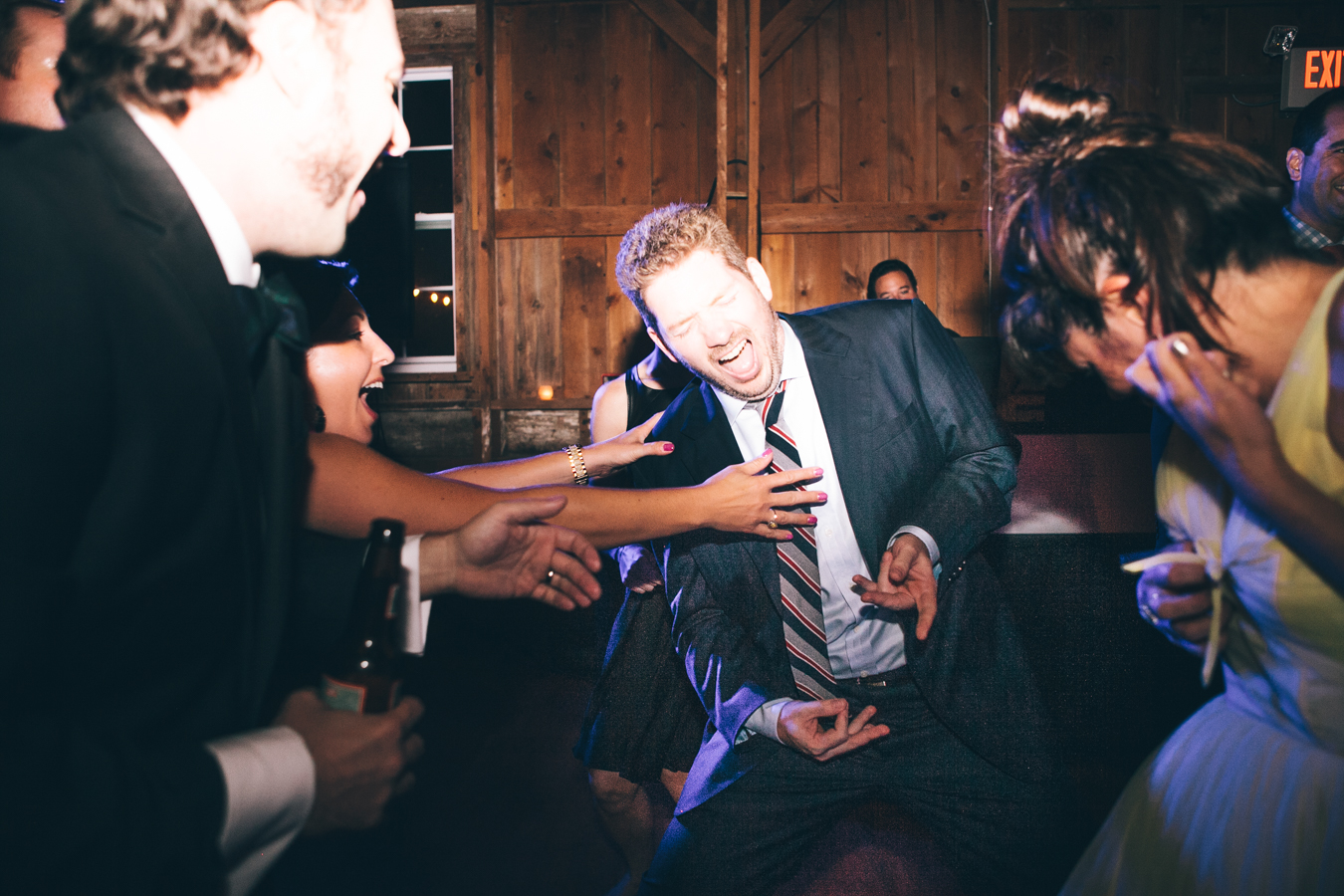 Kevin's favorite memory: "My favorite part was being able to sneak out behind the barn and just enjoy the beautiful evening. Looking up, the clouds had parted so I could see every star. Looking into the barn from outside, the lights and music were pouring out of that huge double door. The barn was alive with music and dancing. I could feel the beat, and the lights pulsed. I was able to just stand there, quiet, and soak it all in. I had just married the love of my life, and we were throwing an awesome party so everyone could experience a bit of joy. It was the perfect feeling.
It was even more special because all day long it had been raining. In fact, during the ceremony, the rain was coming down so hard that it was getting the girls wet, from at least 20 feet away. Those doors were enormous, and some of the guys went over to close them mid-ceremony.
To be able to reclaim the night for the wishing lantern launch, and for me to enjoy the peace up against the madness of the dancing, it was a truly wonderful moment, and I will remember that right up with Tiffany walking down the aisle. I just kept thinking about how I am truly a lucky guy…"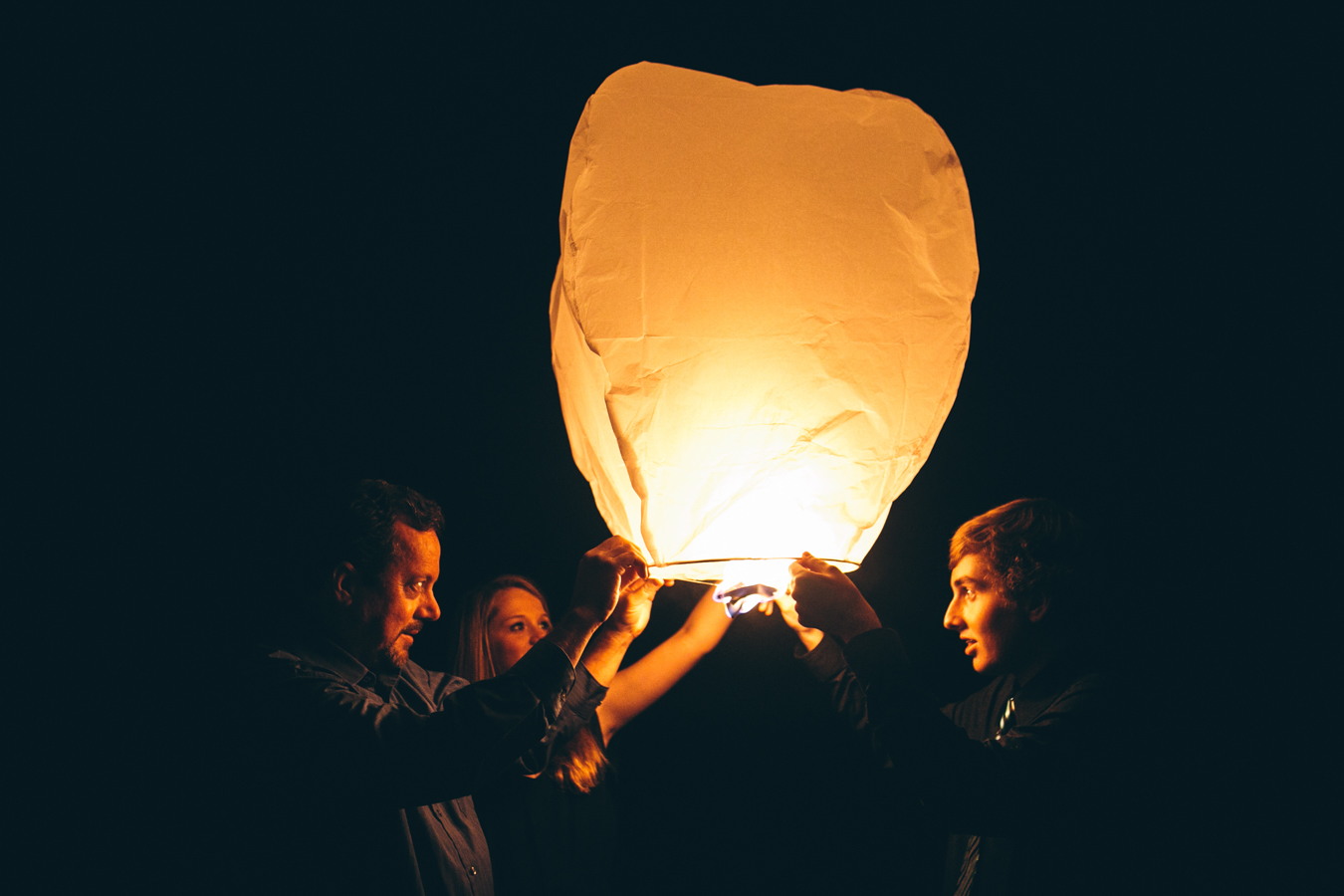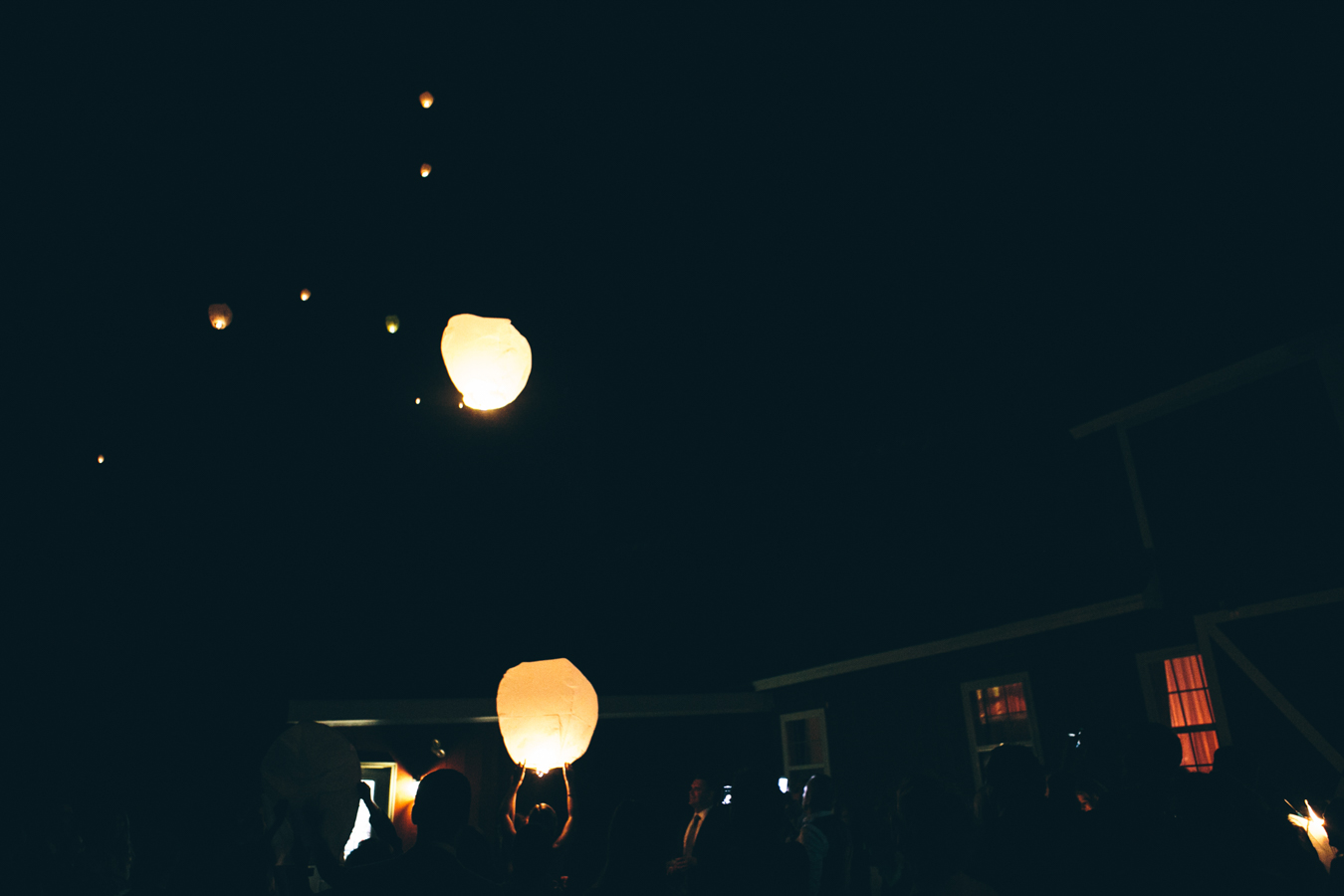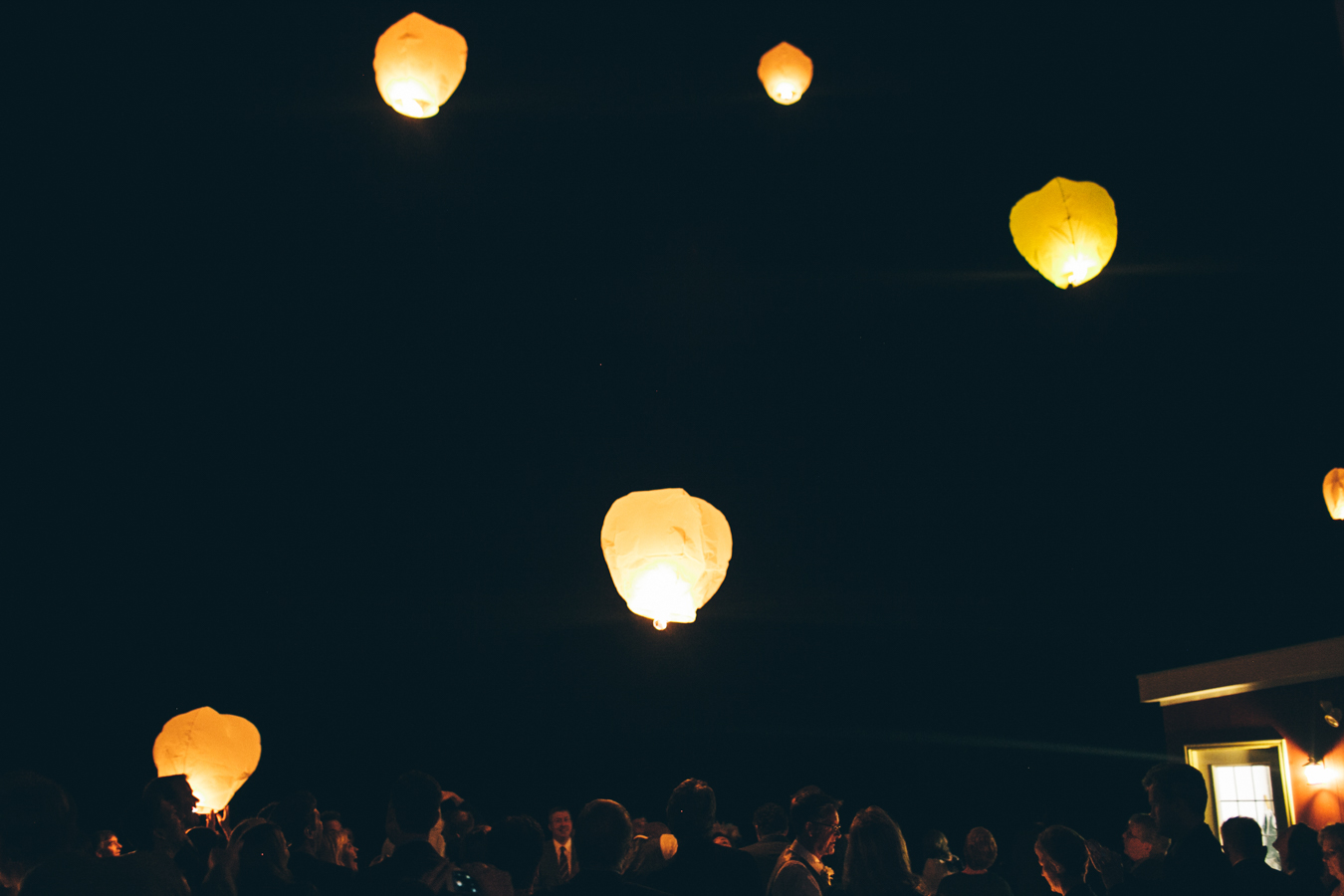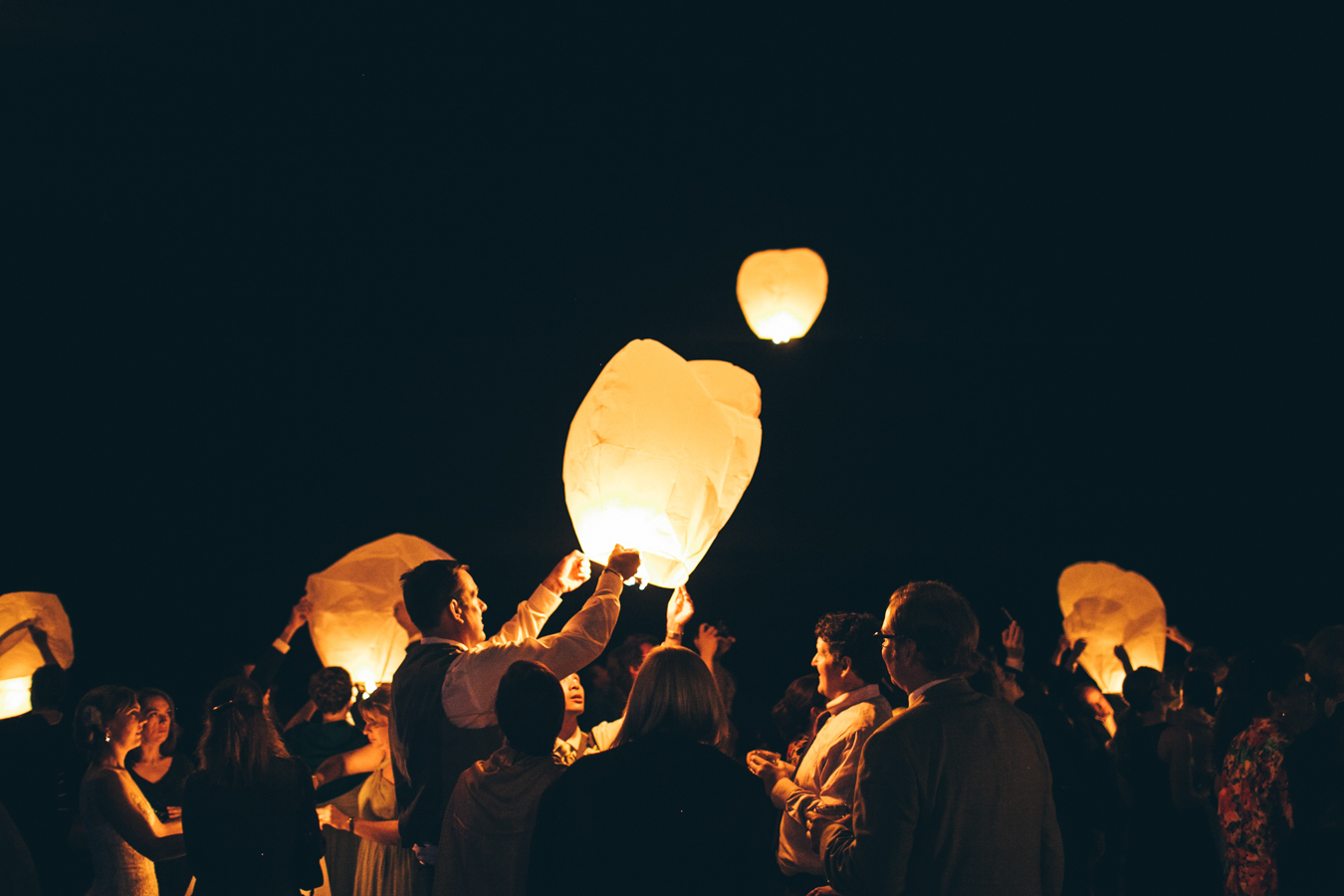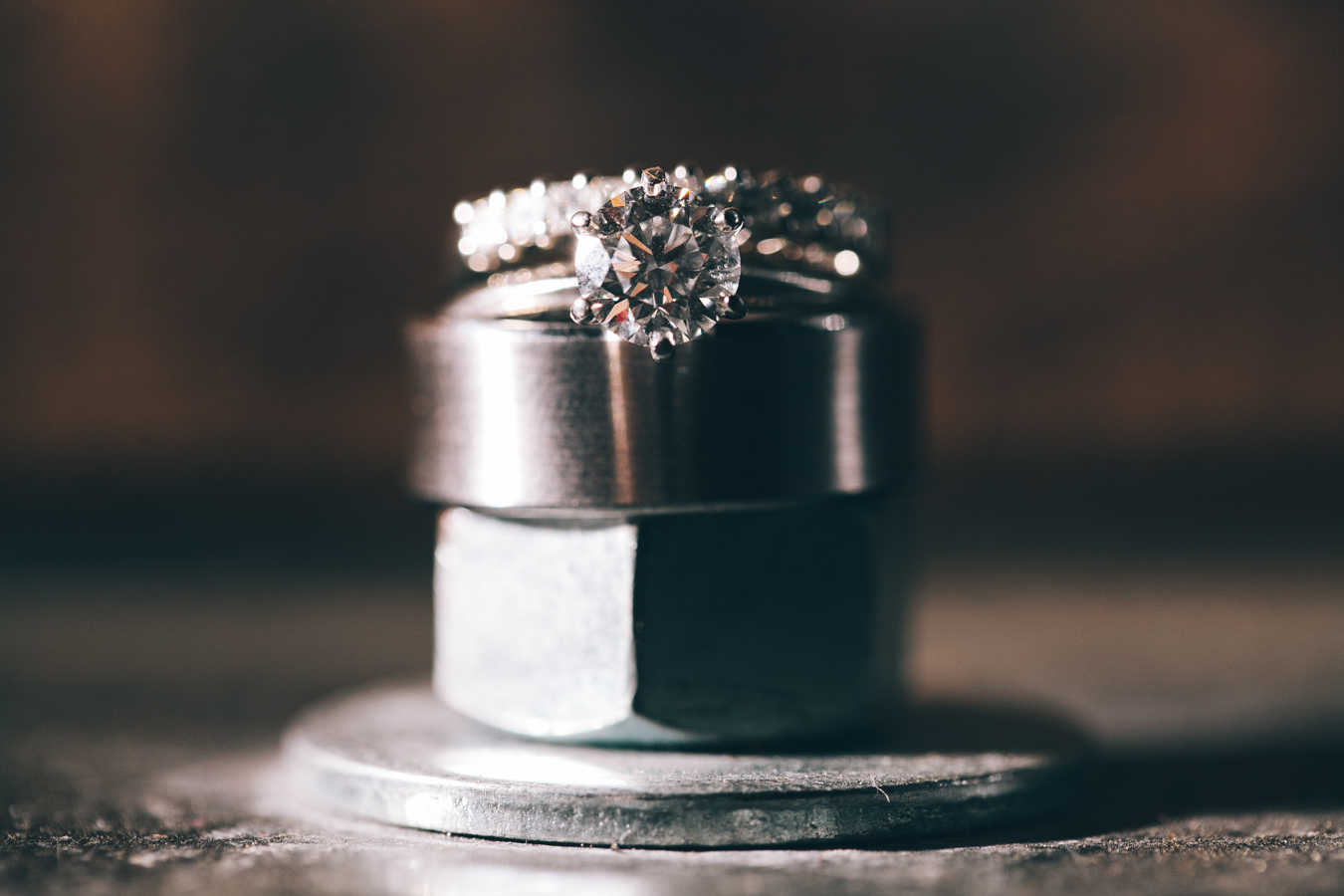 And the one and only Robert Ingraham made this video of their day — don't miss it!
:: the folks who were involved ::
Photographer – Caroline + Jayden of Woodnote Photography
Videographer – Robert Ingraham
Wedding planner – Cherry Blossom Events
Tiffany's Dress – St. Patrick
Kevin's Suit – Burberry
Bridesmaid's gowns- JCrew
Bridesmaids Jewelry – 31 Bits
Hair stylist – B.Suite
Flowers – Sunborn Gardens
Getting Ready Venue – Walking Iron Bed & Breakfast
Ceremony/Reception Venue – Sugarland
Reception Music – Monastero Entertainment
Caterers – Old Feed Mill