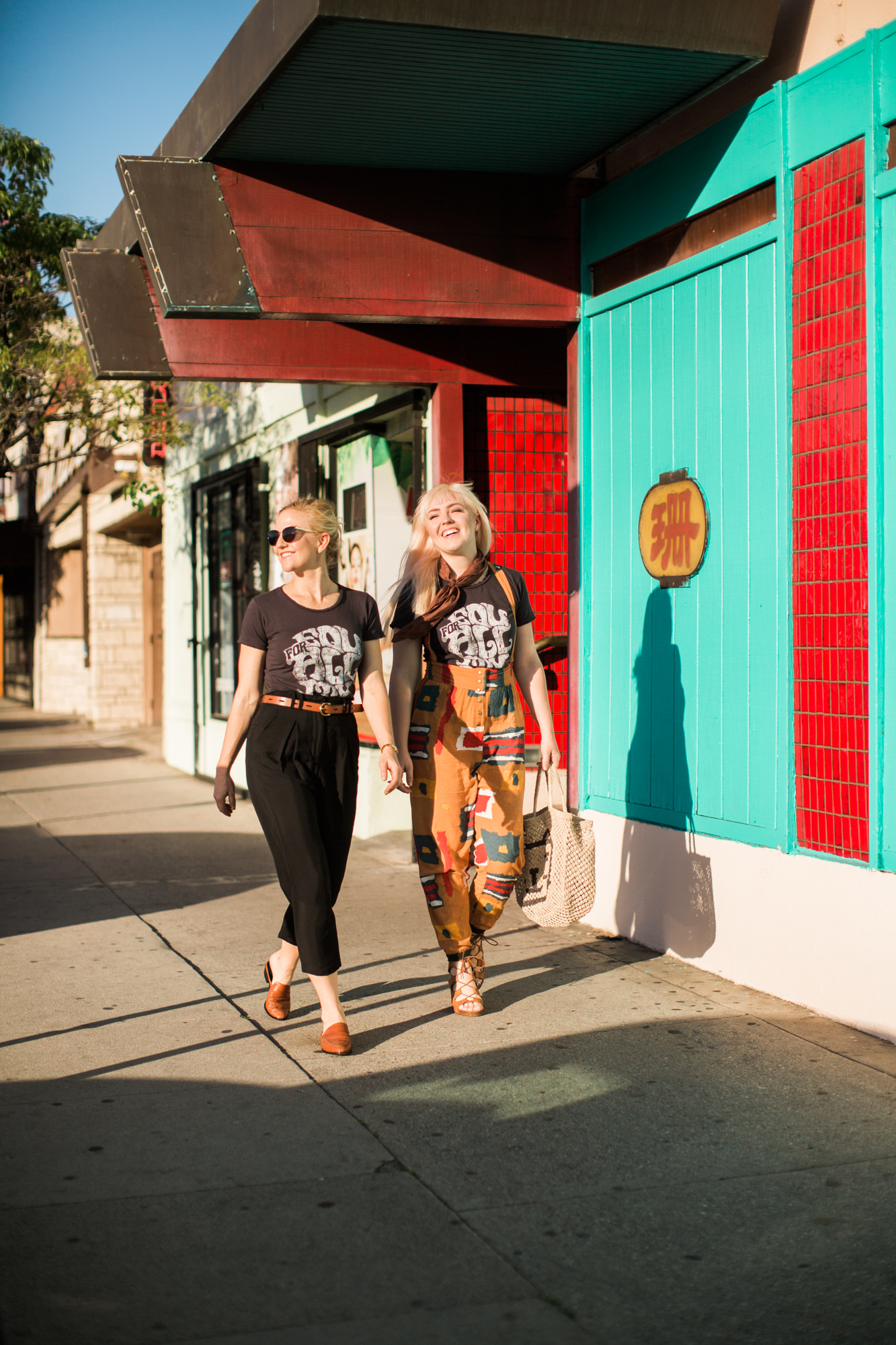 If I could tell you how many compliments I get on today's look, you'd be here for a very, very long time. Strangers stop me on the street to tell me they love it, and they don't even know how out-of-my-mind comfy I am! Meet the team…
The Amazing: Dazey LA.. female-owned, LA-made tees with delicious graphic design. Let's be real, we all need a good stash of comfy, unique tees, and Dazey knows what's up!
The Common Piece: the Equ-all-ity Tee and all of its soft, 100% cotton, made-in-LA goodness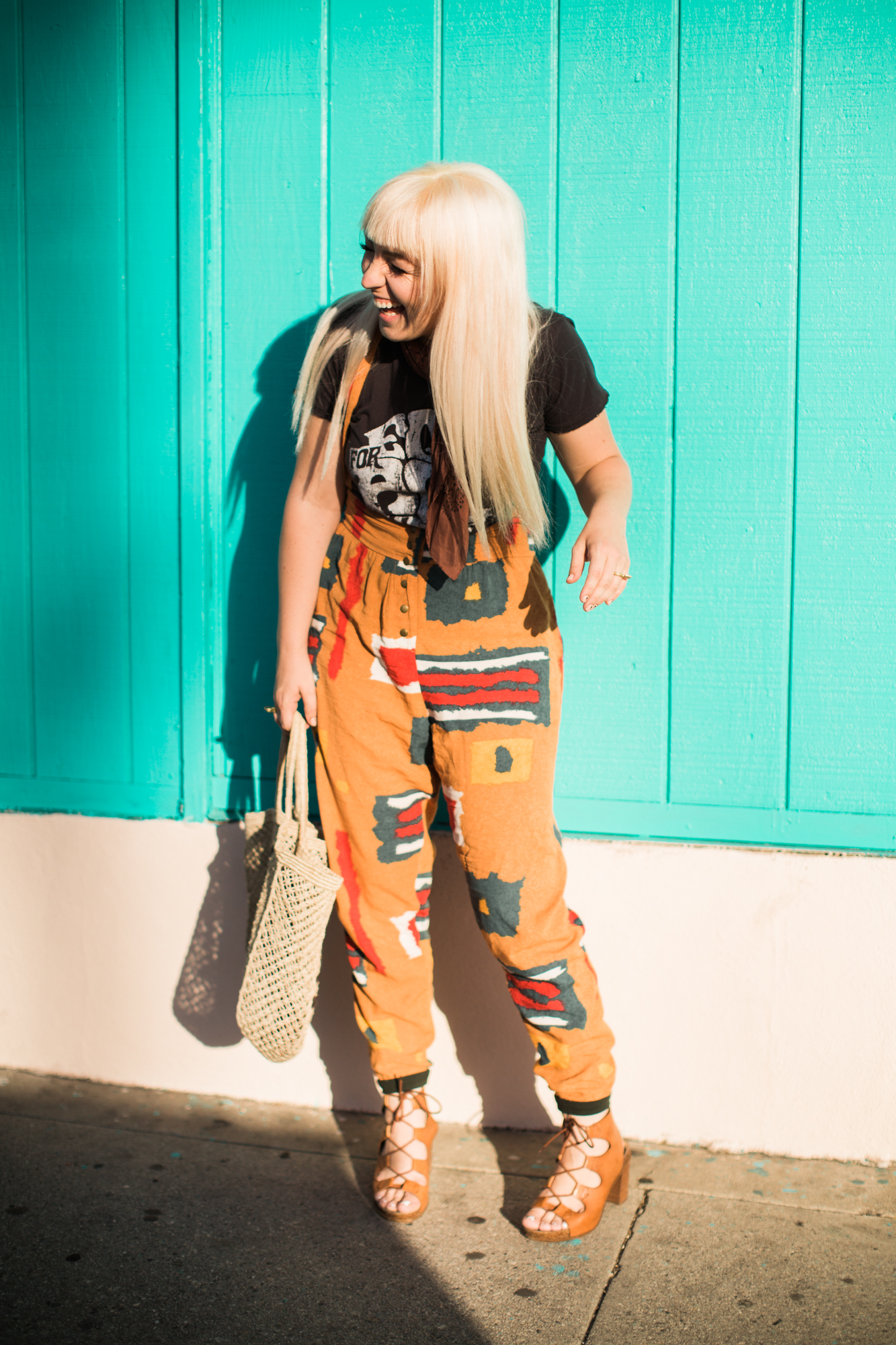 My Take: the Ultra Violet Woman Jumper in Desert Paint
First of all, these overalls are my GO TO. I wear them endlessly. In fact, when I put this outfit together, I asked Jayden, "How does this look?" and he said.. "It looks like you on a normal day!" AKA, this is really me. How I actually dress.
Next, know this: these babies are ON SALE and goin' v fast, so SNAG THEM. They are a steal! You will not be sorry.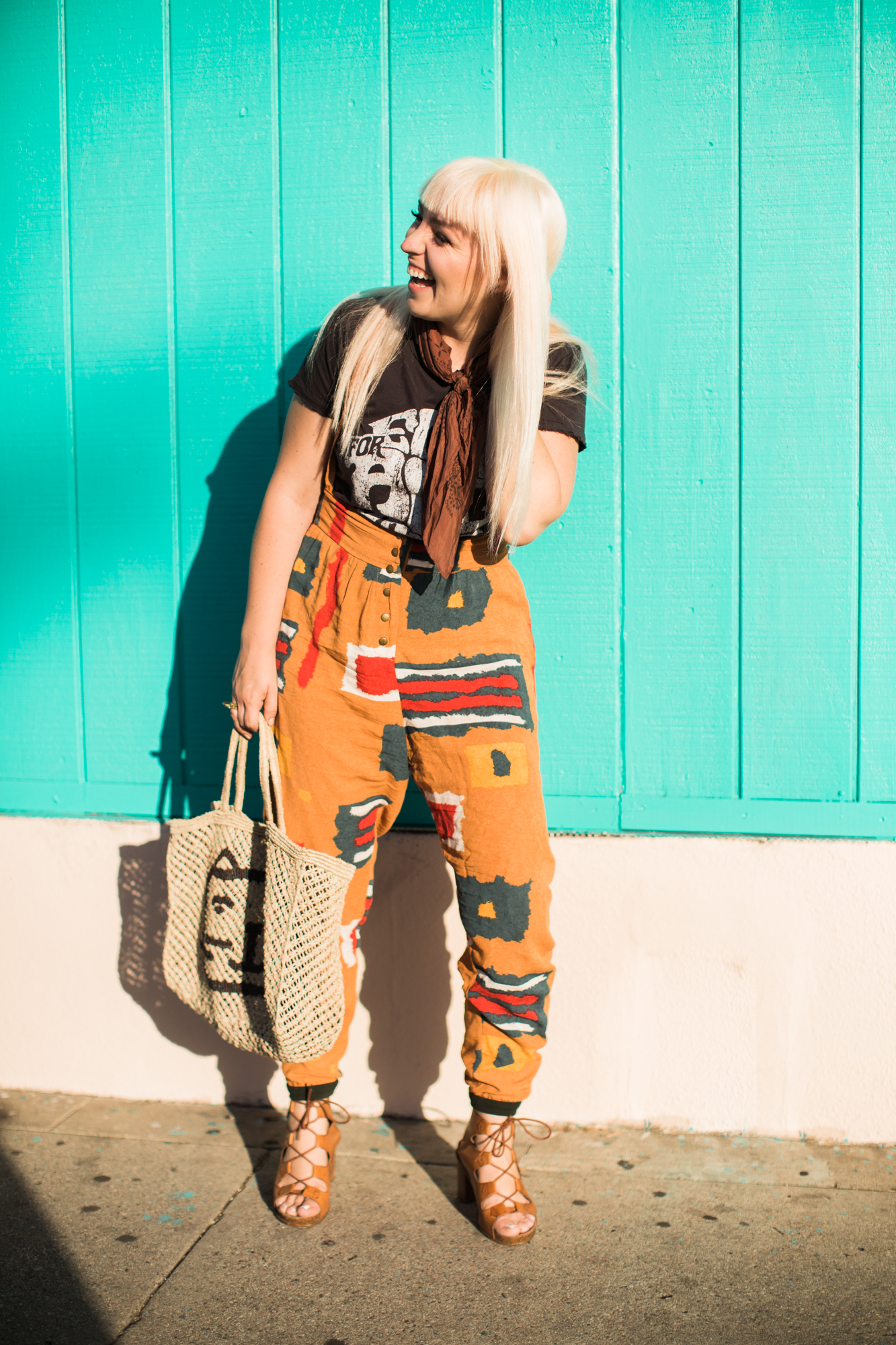 Also.. the Ozma bandana from a few weeks ago, Top Shop shoes from a few seasons ago, and that feline tote that just GETS. ME. This ensemb is winning in my book, and I cannot lie!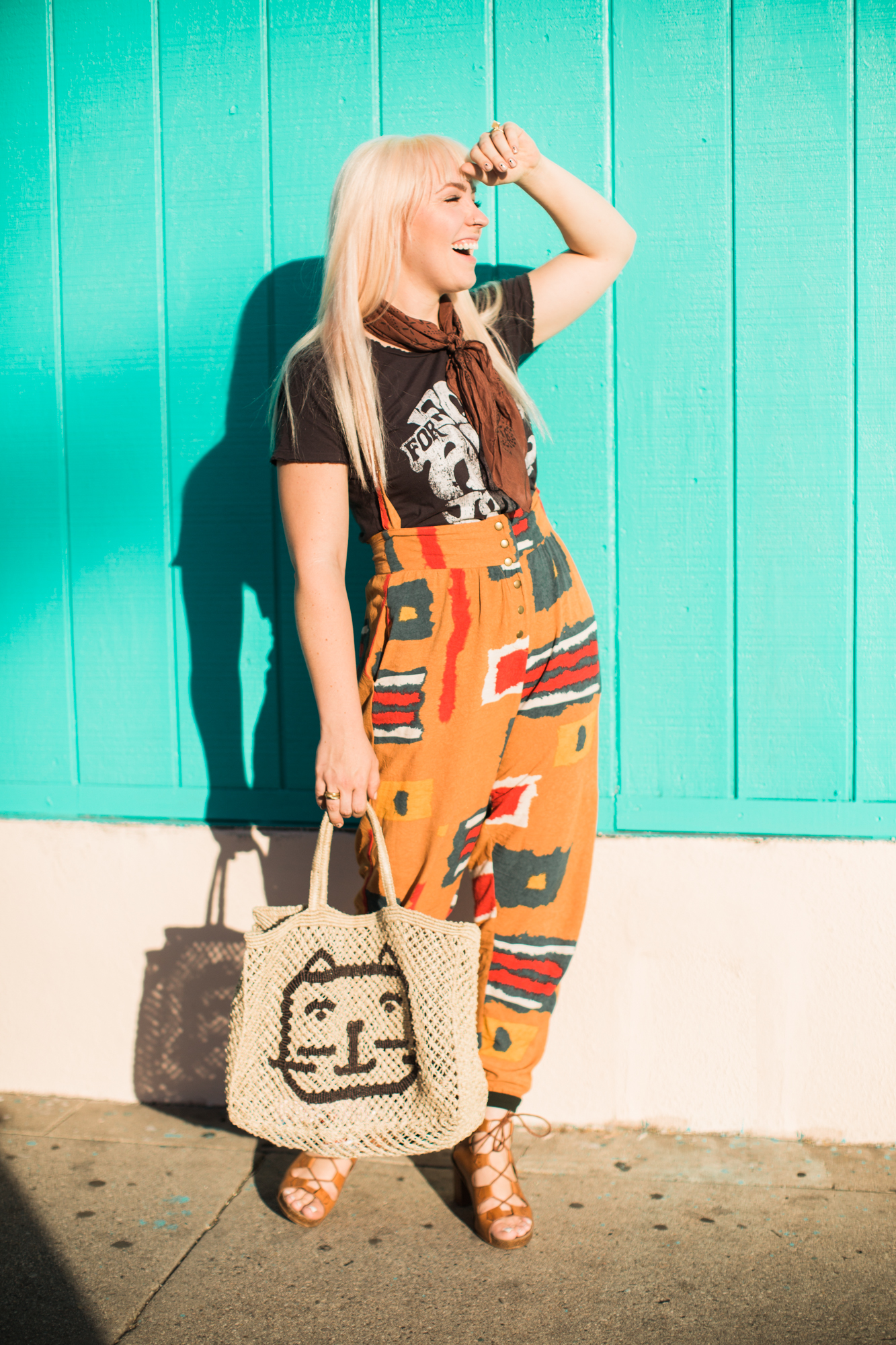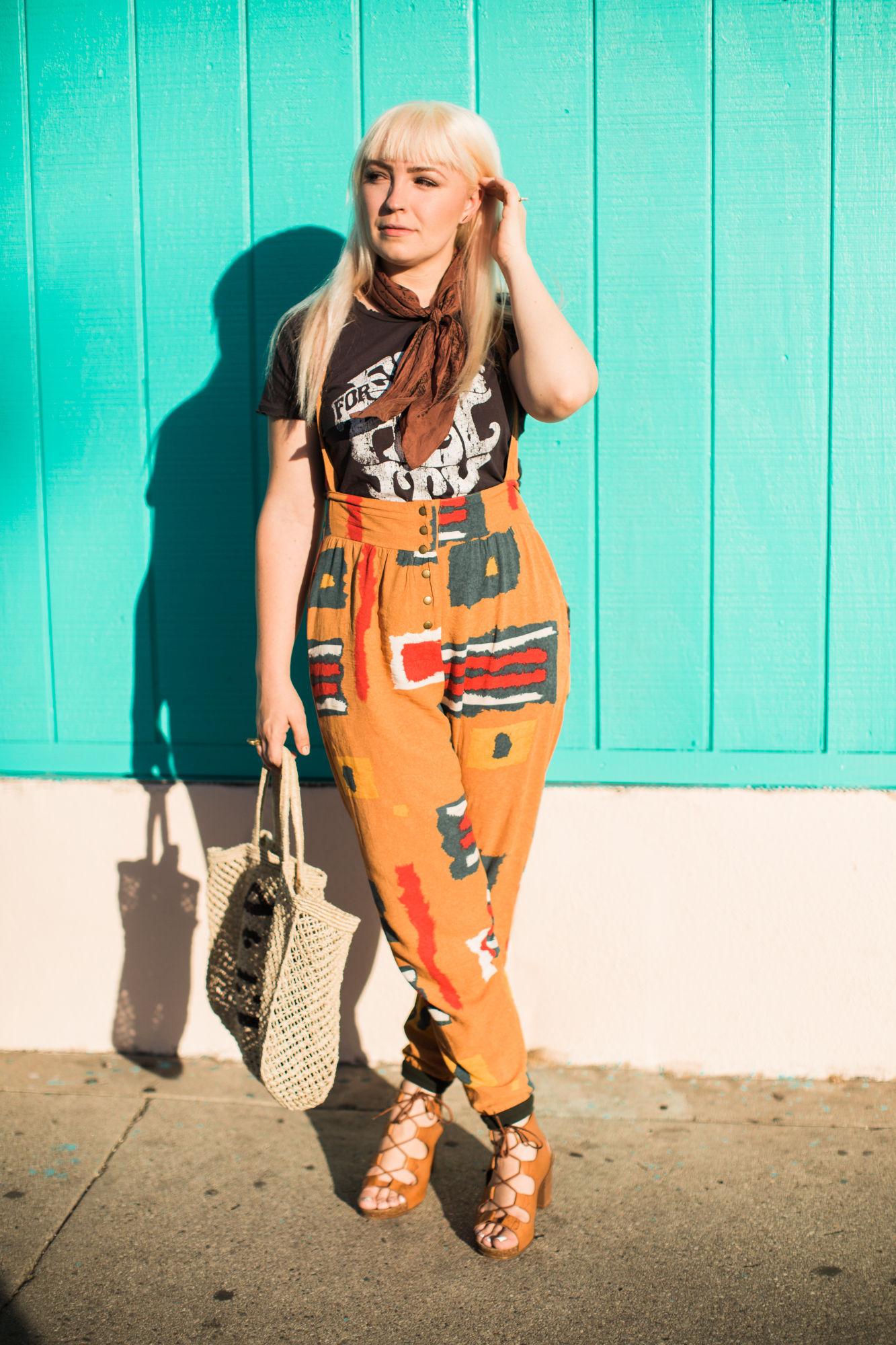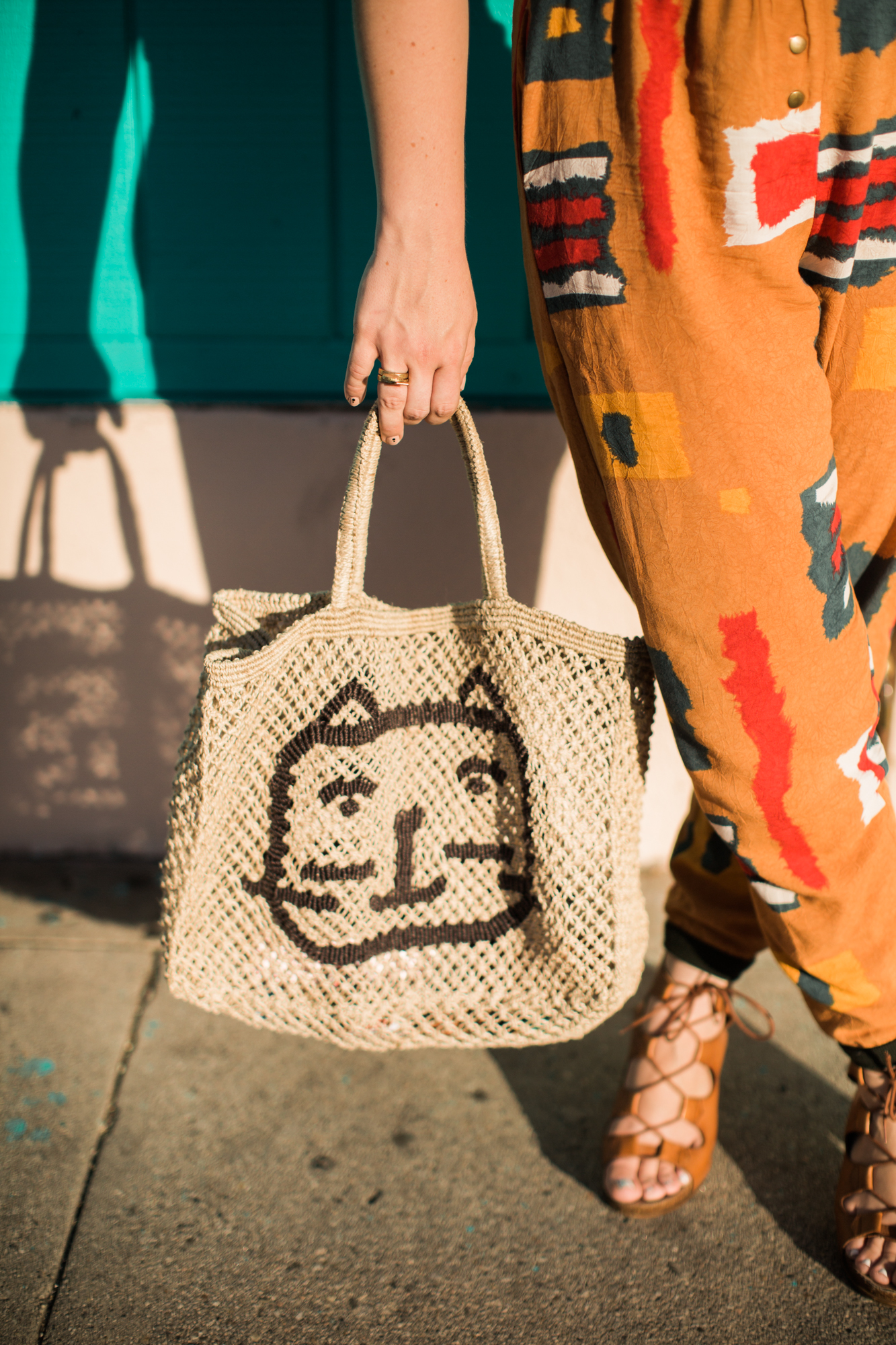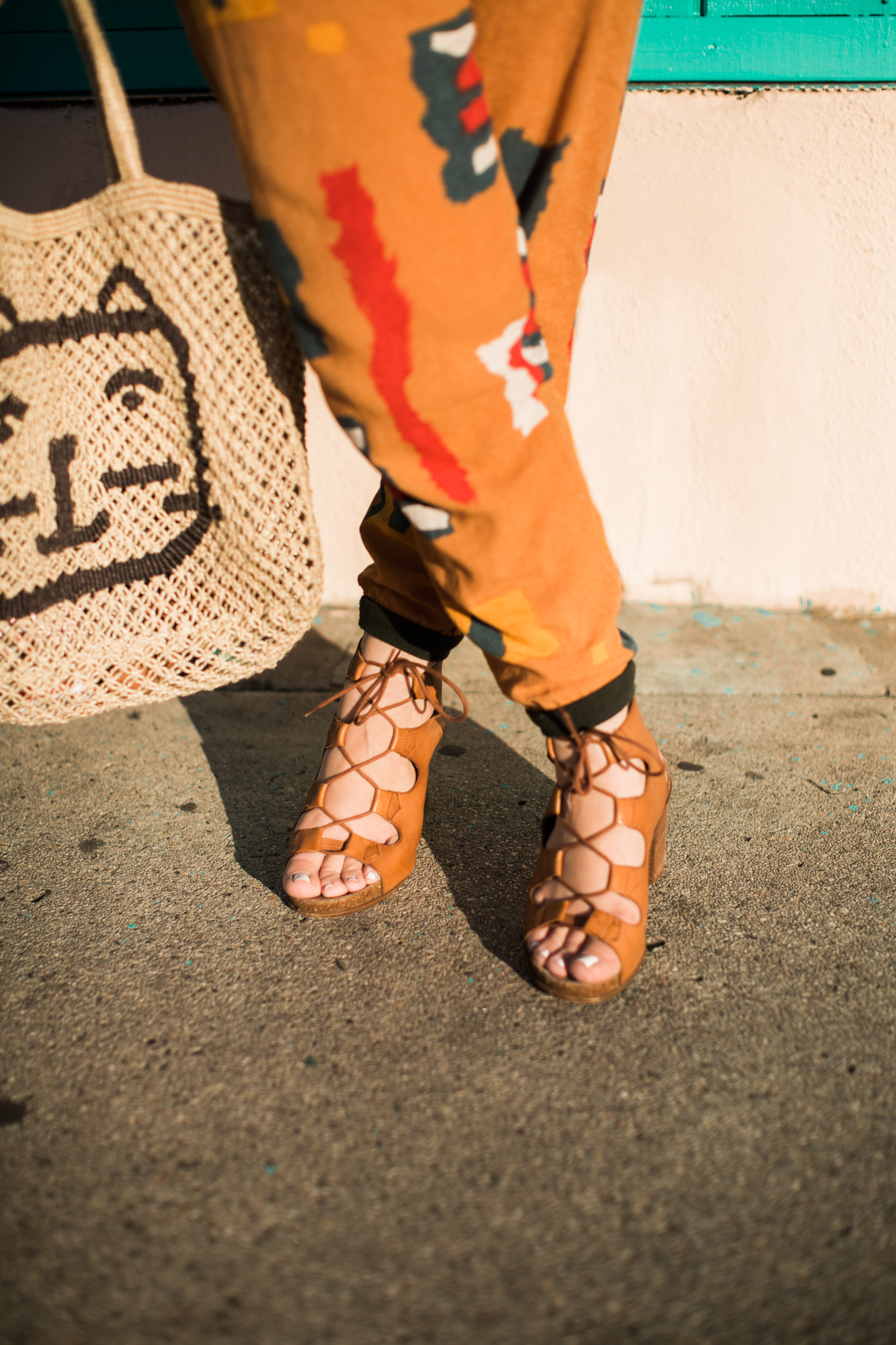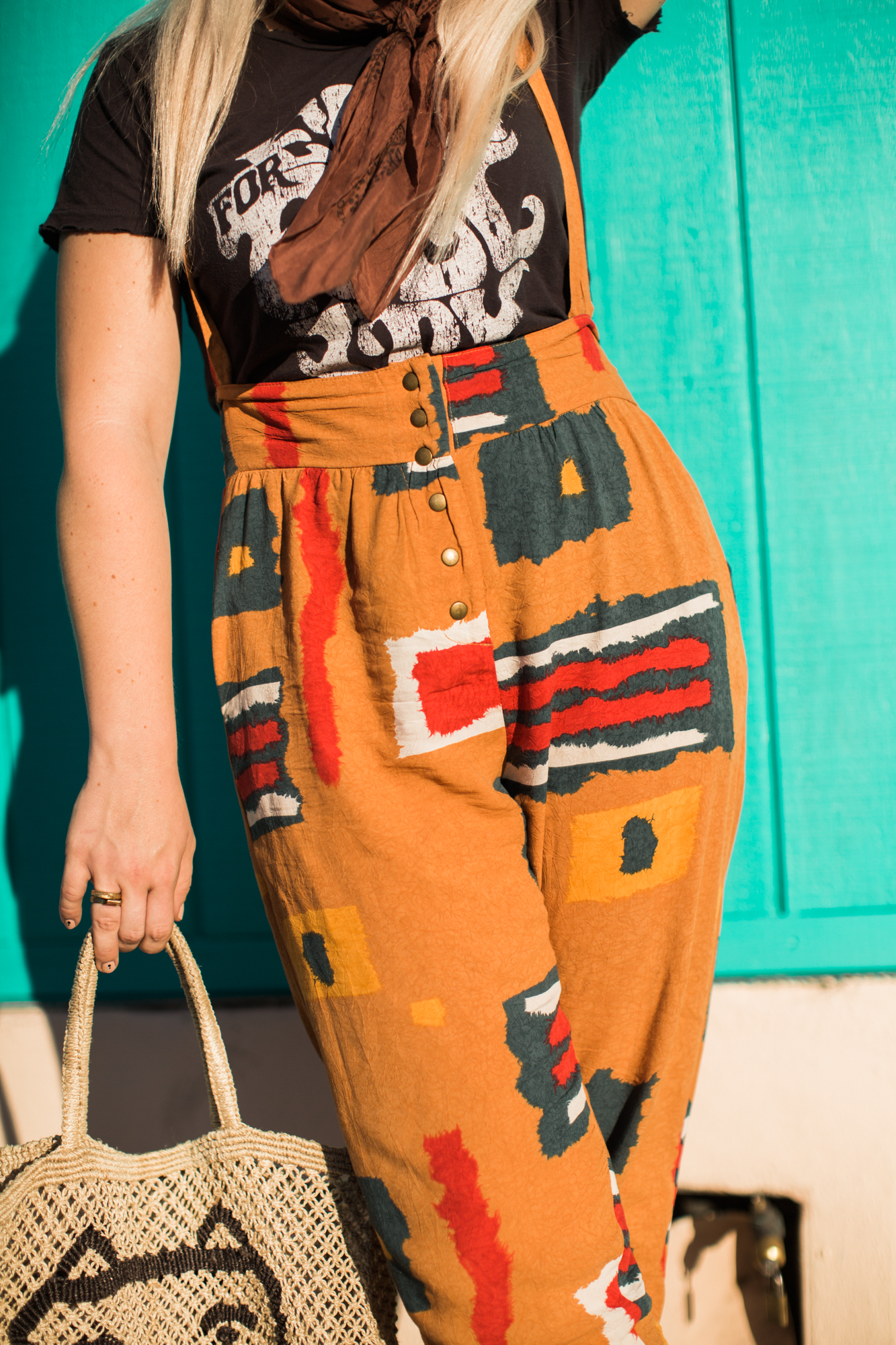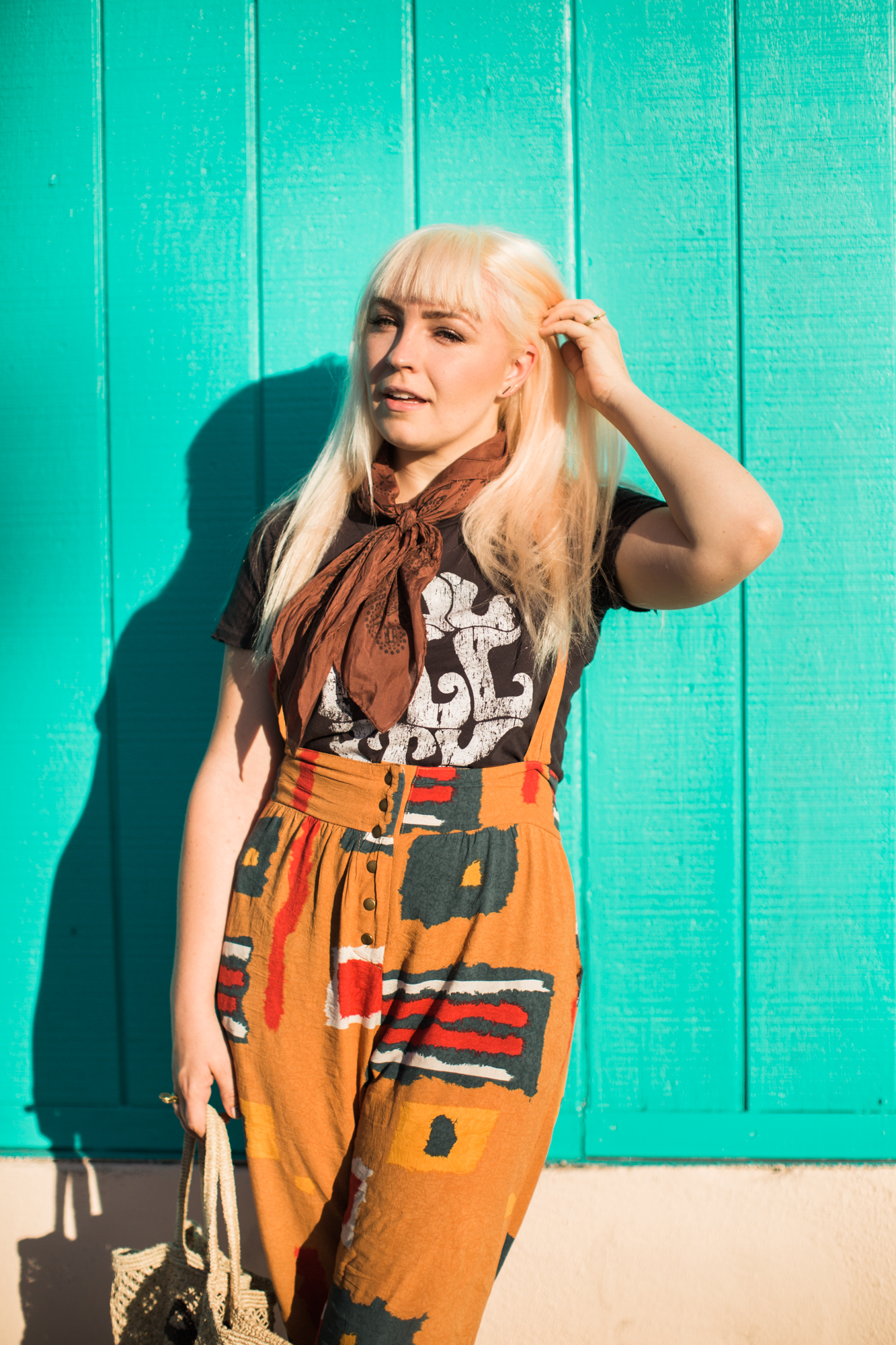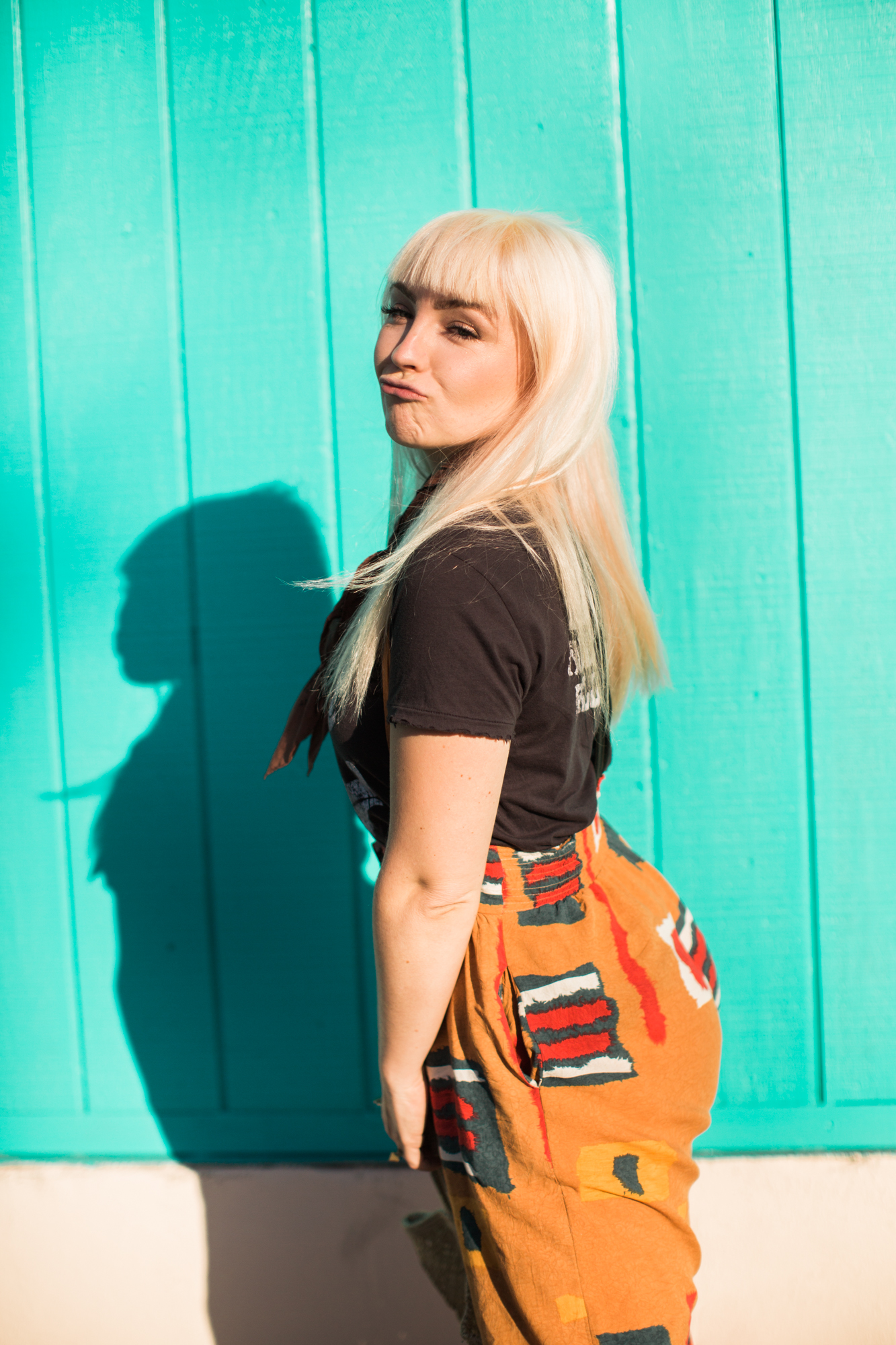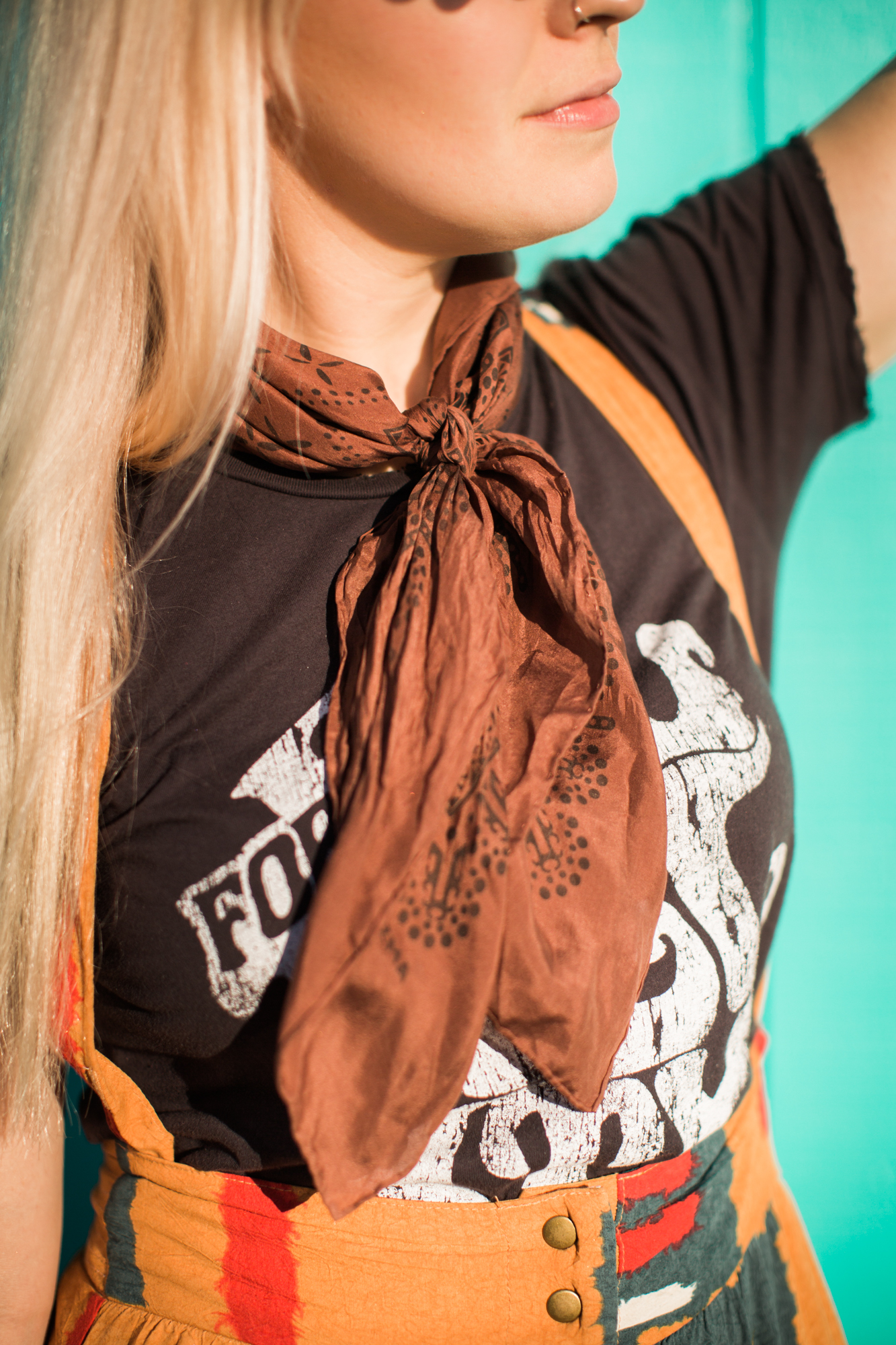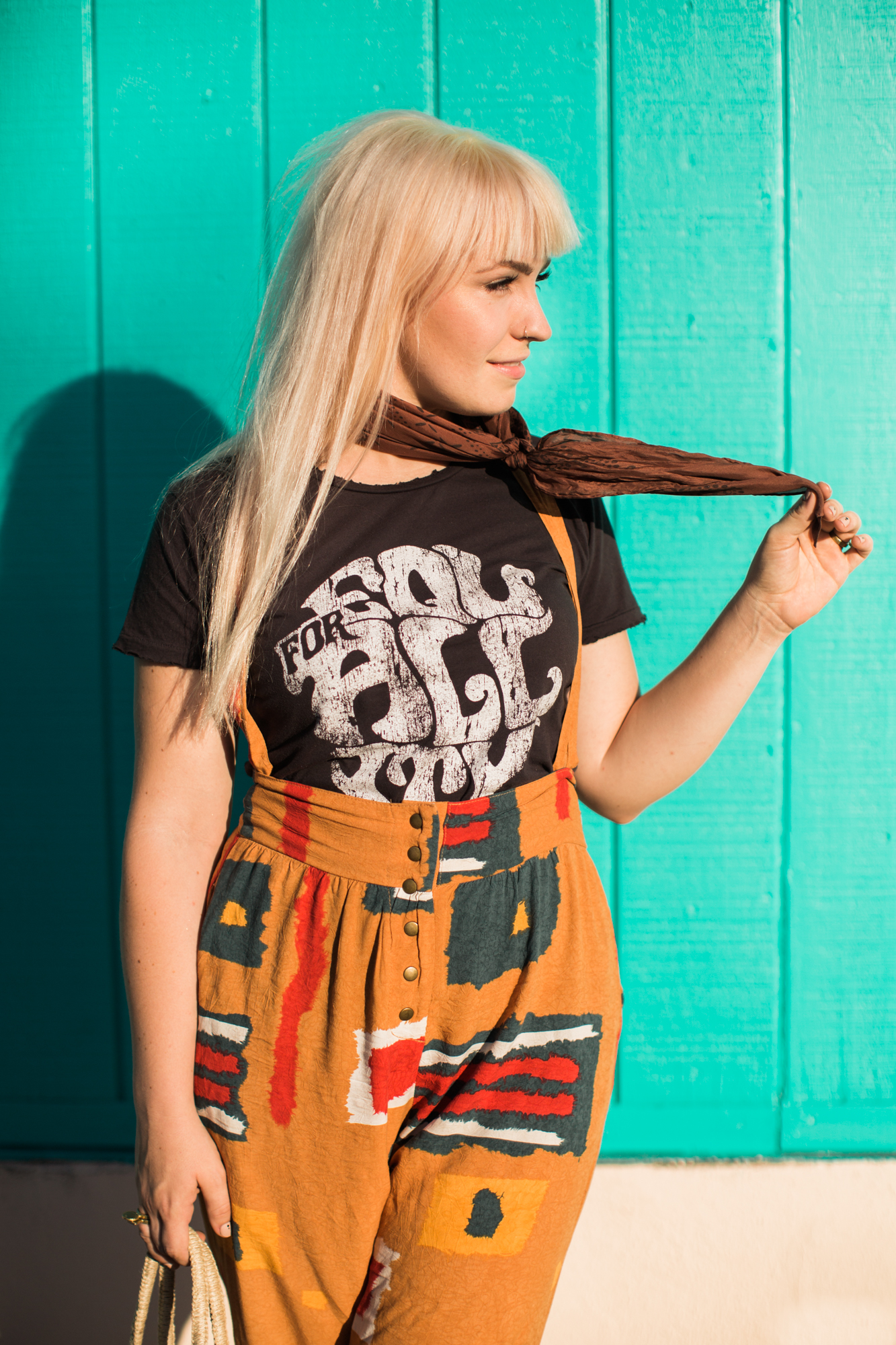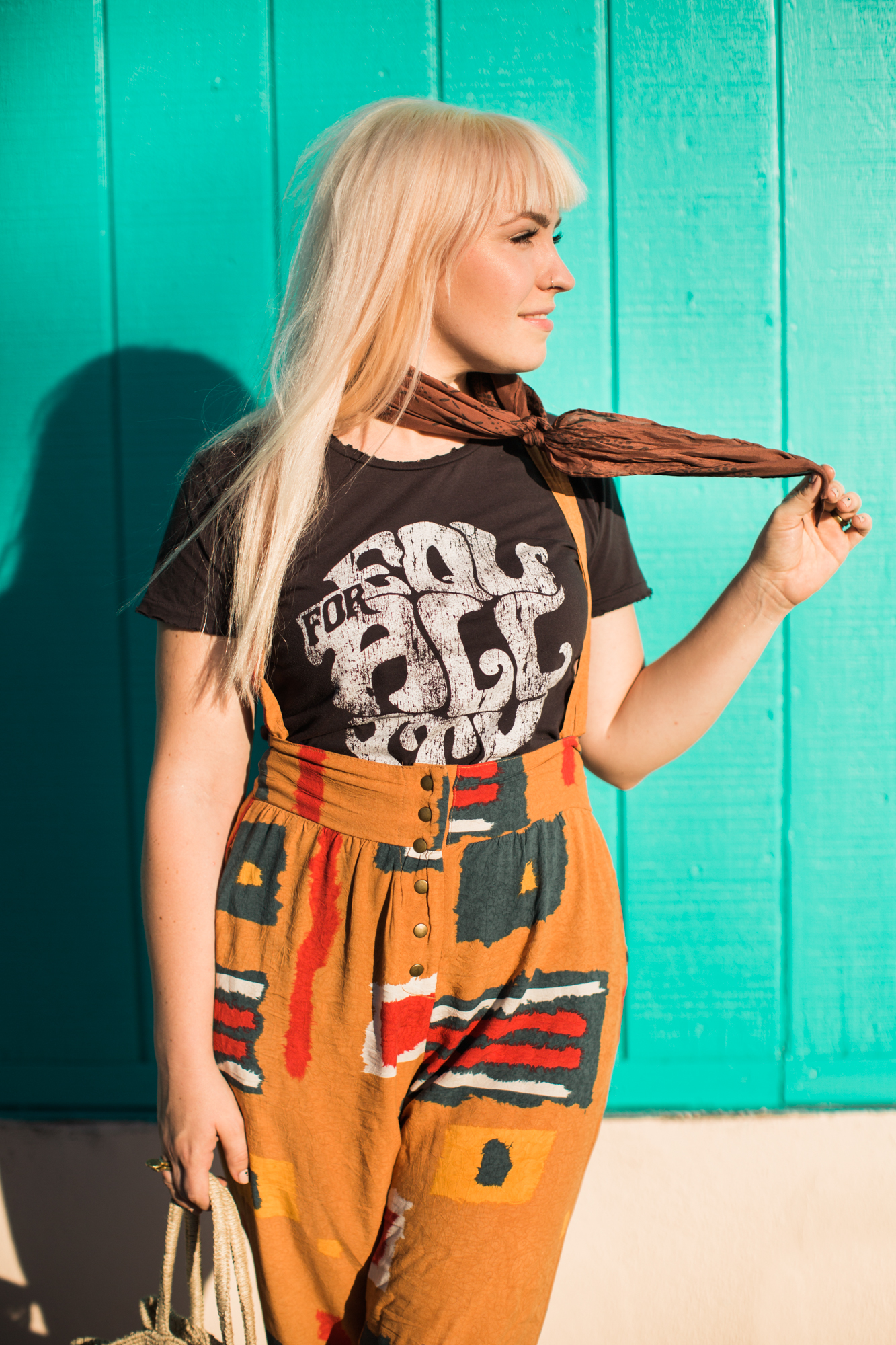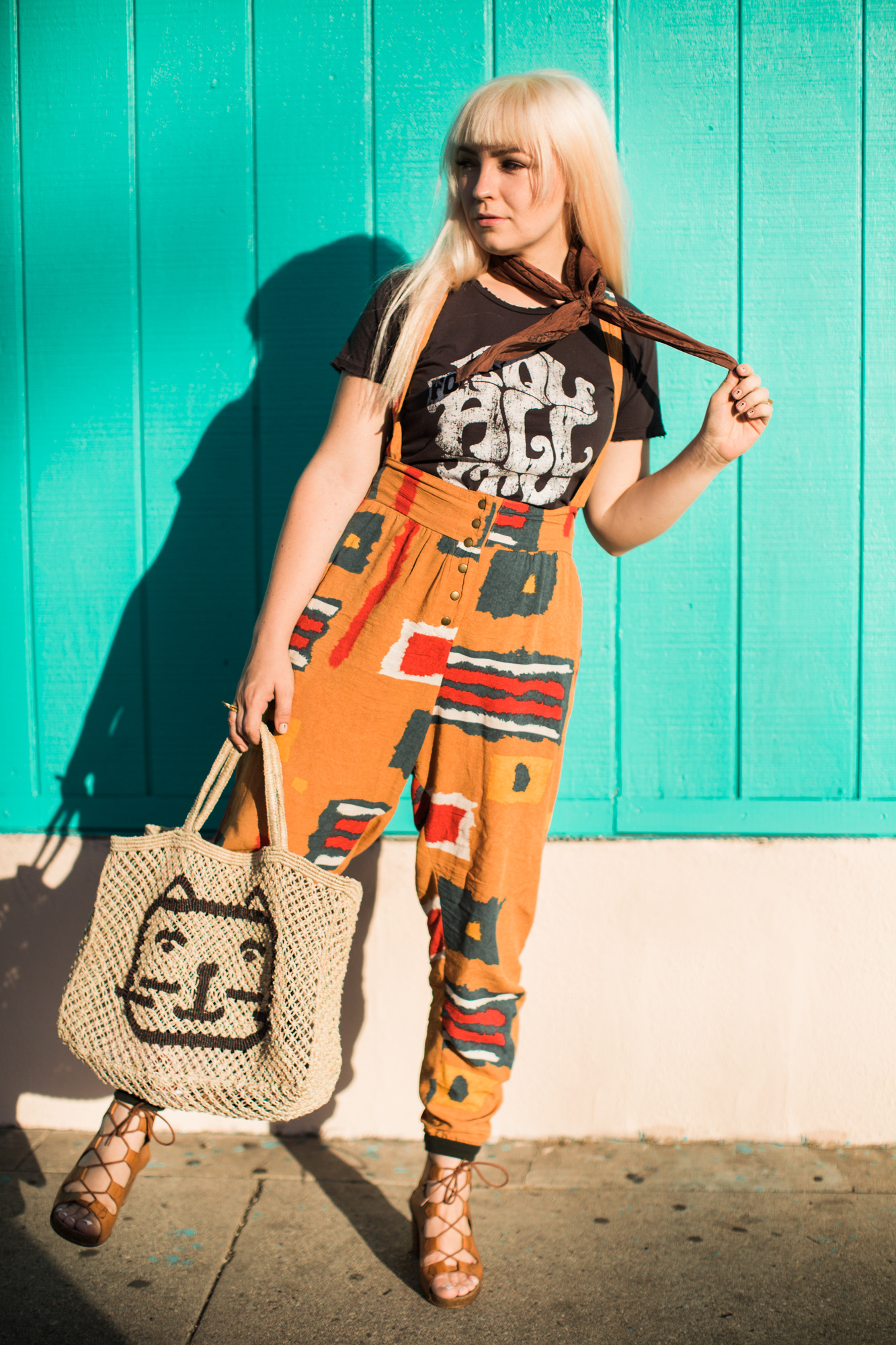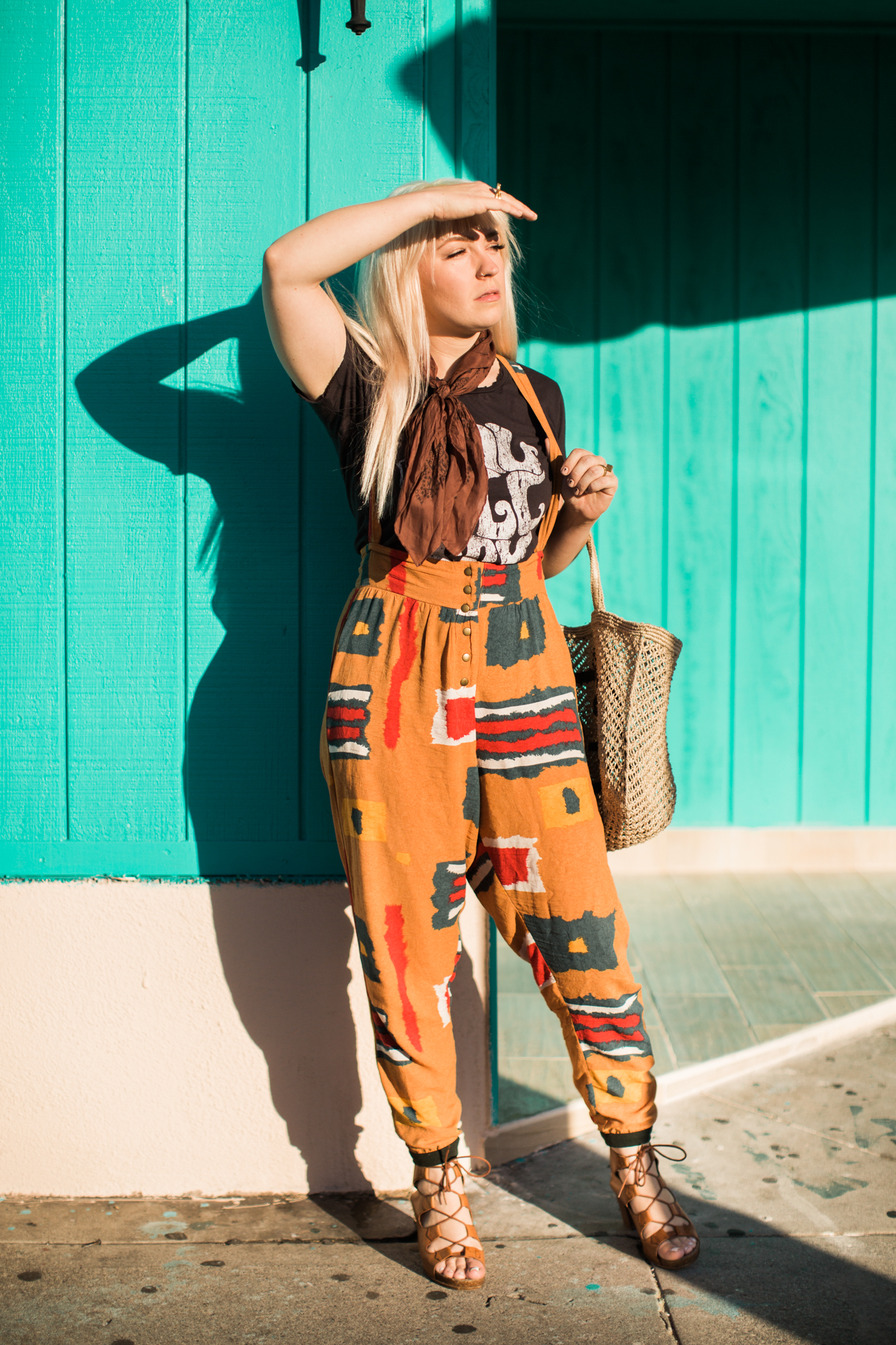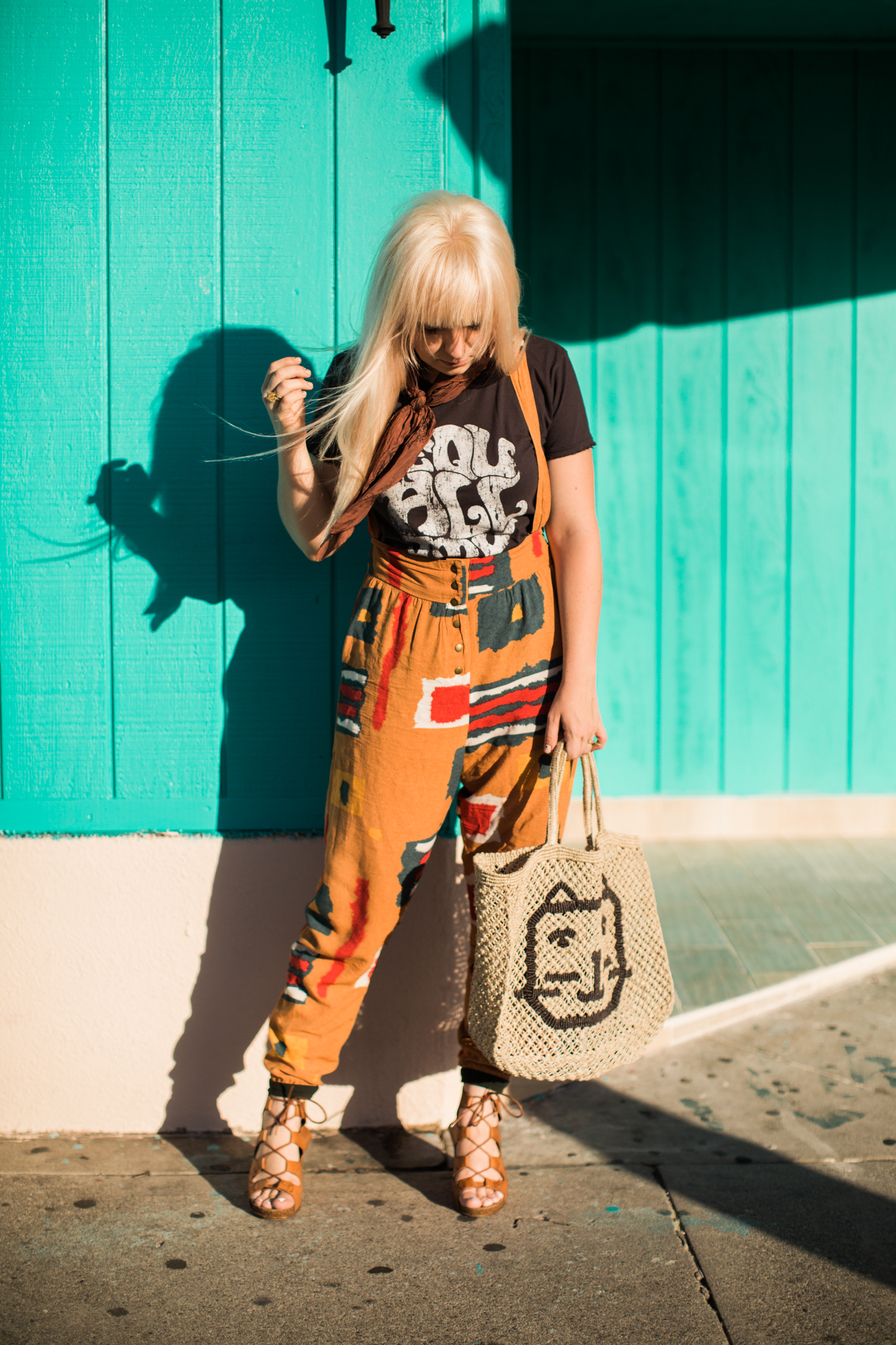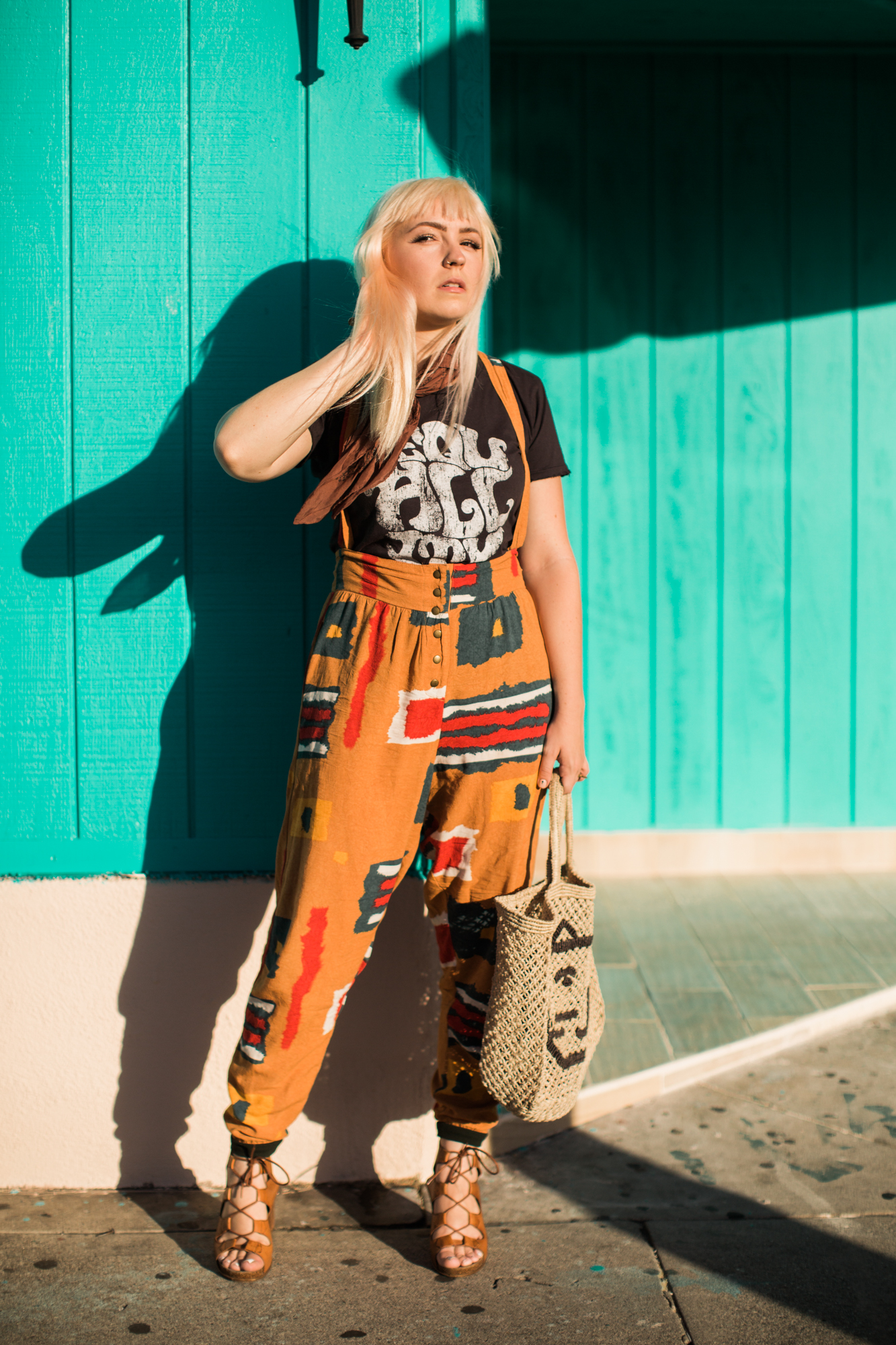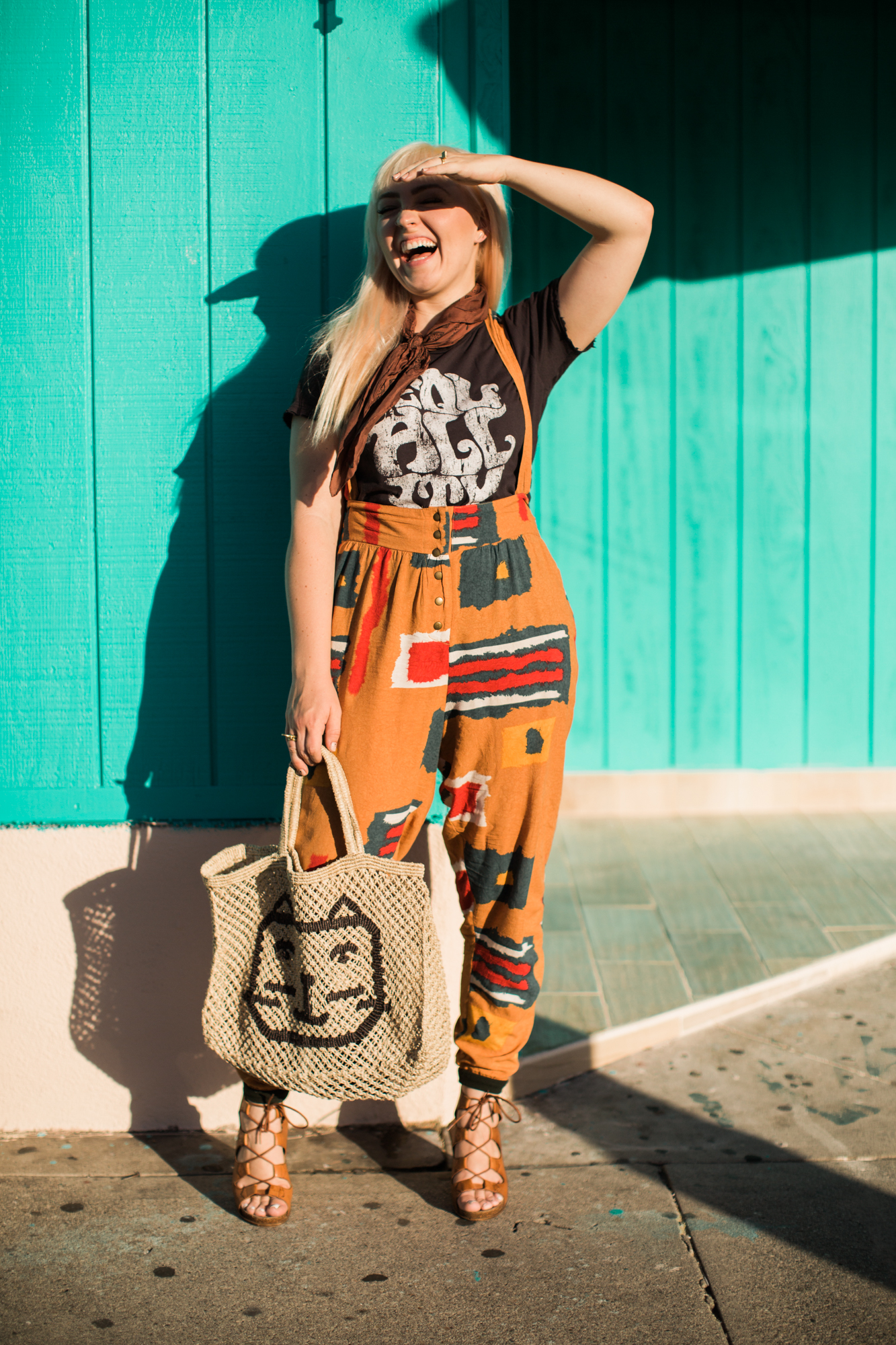 Anne's Spin: Chic, classic and a little bit business.. Anne shows up in a consistently mature-yet-playful pairing that proves tees can be taken to all kinds of heights!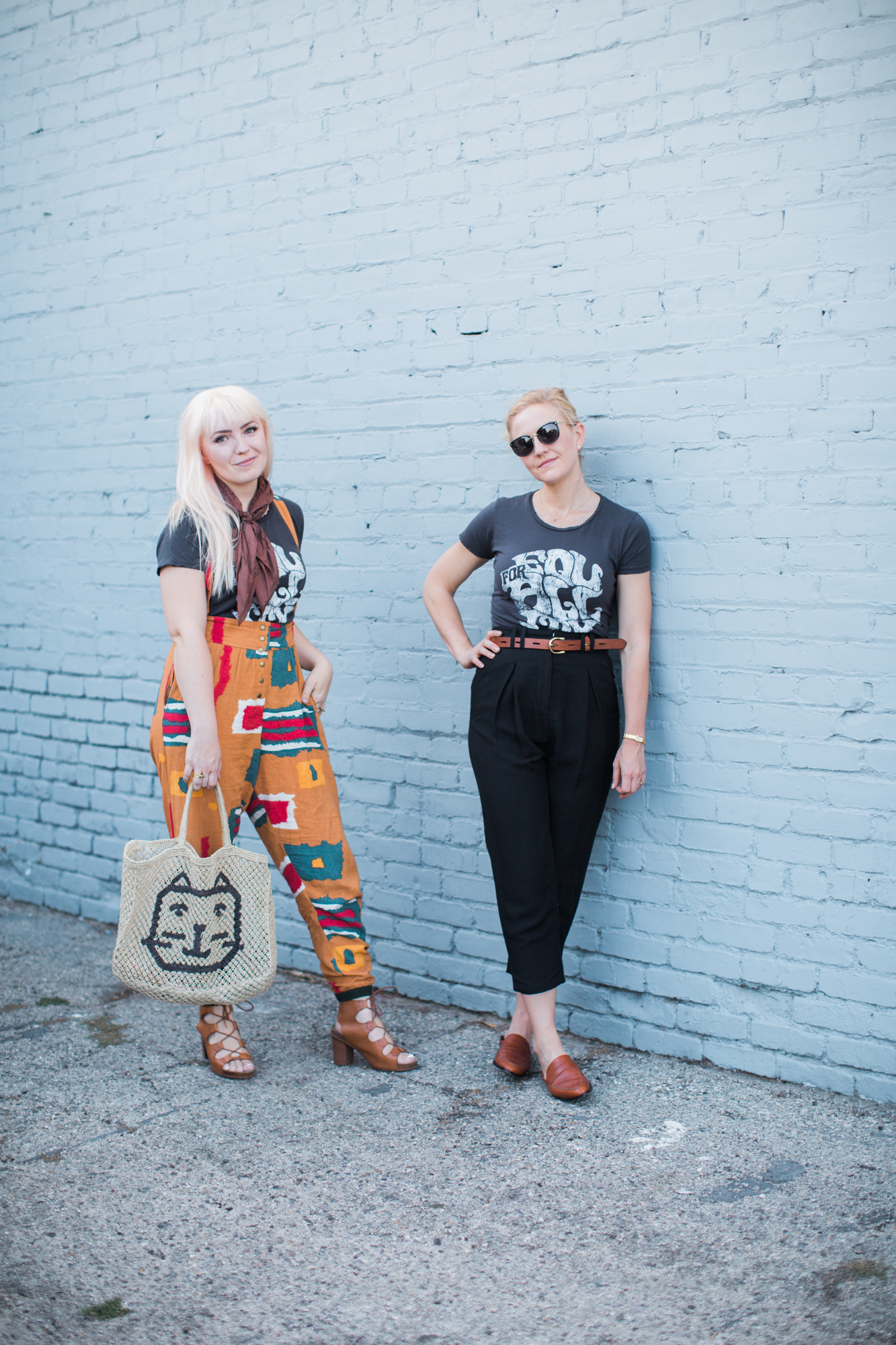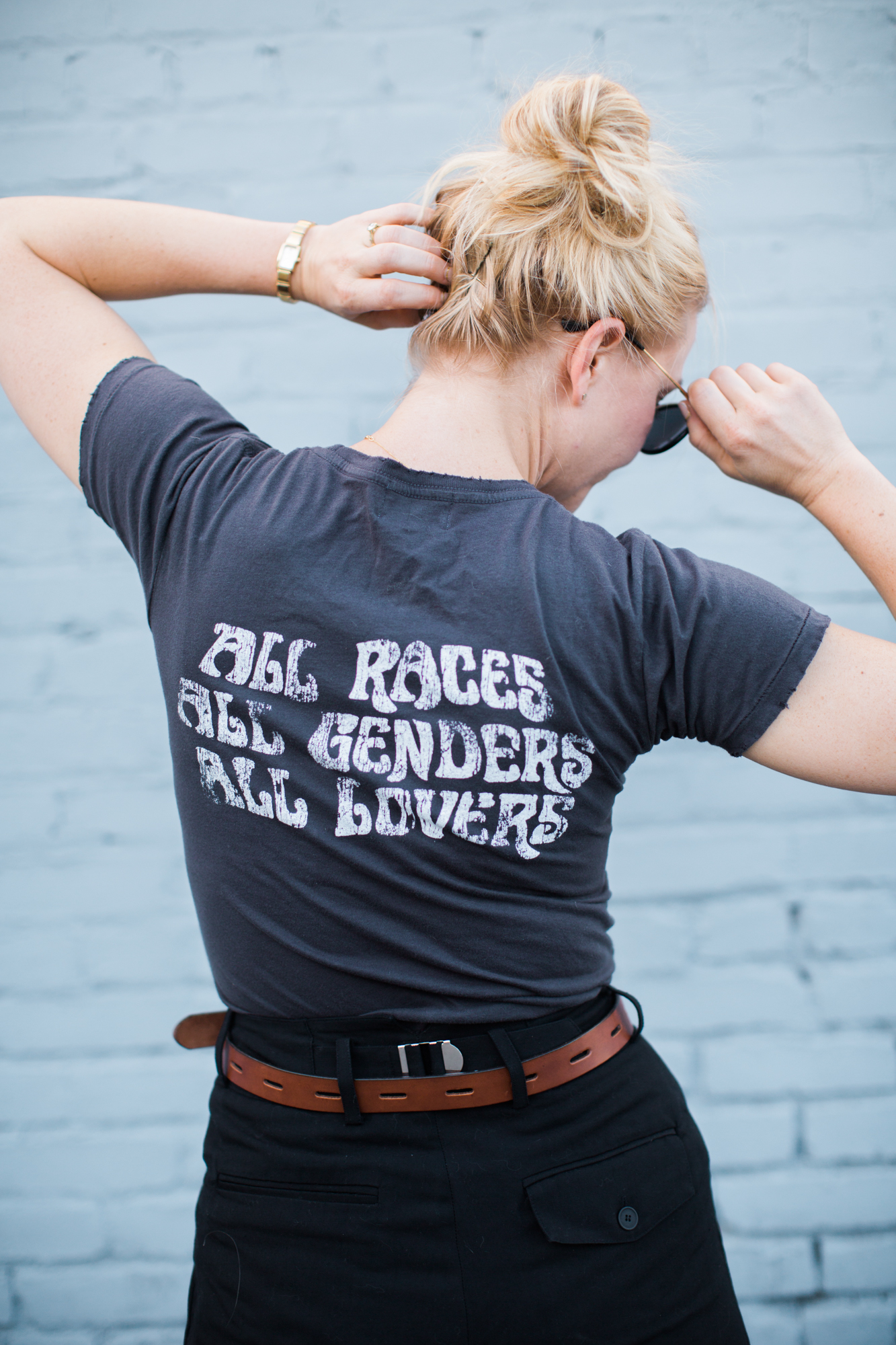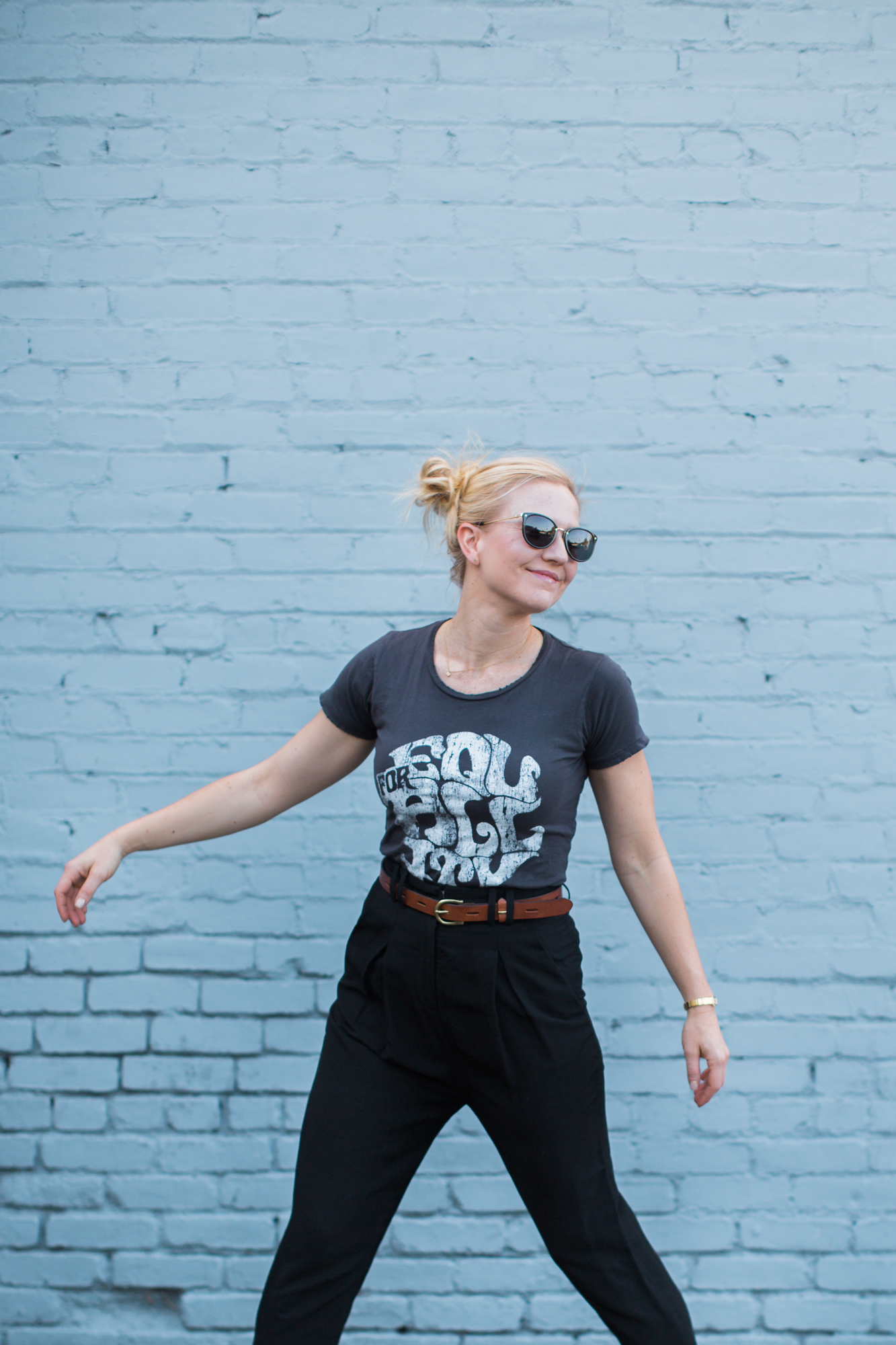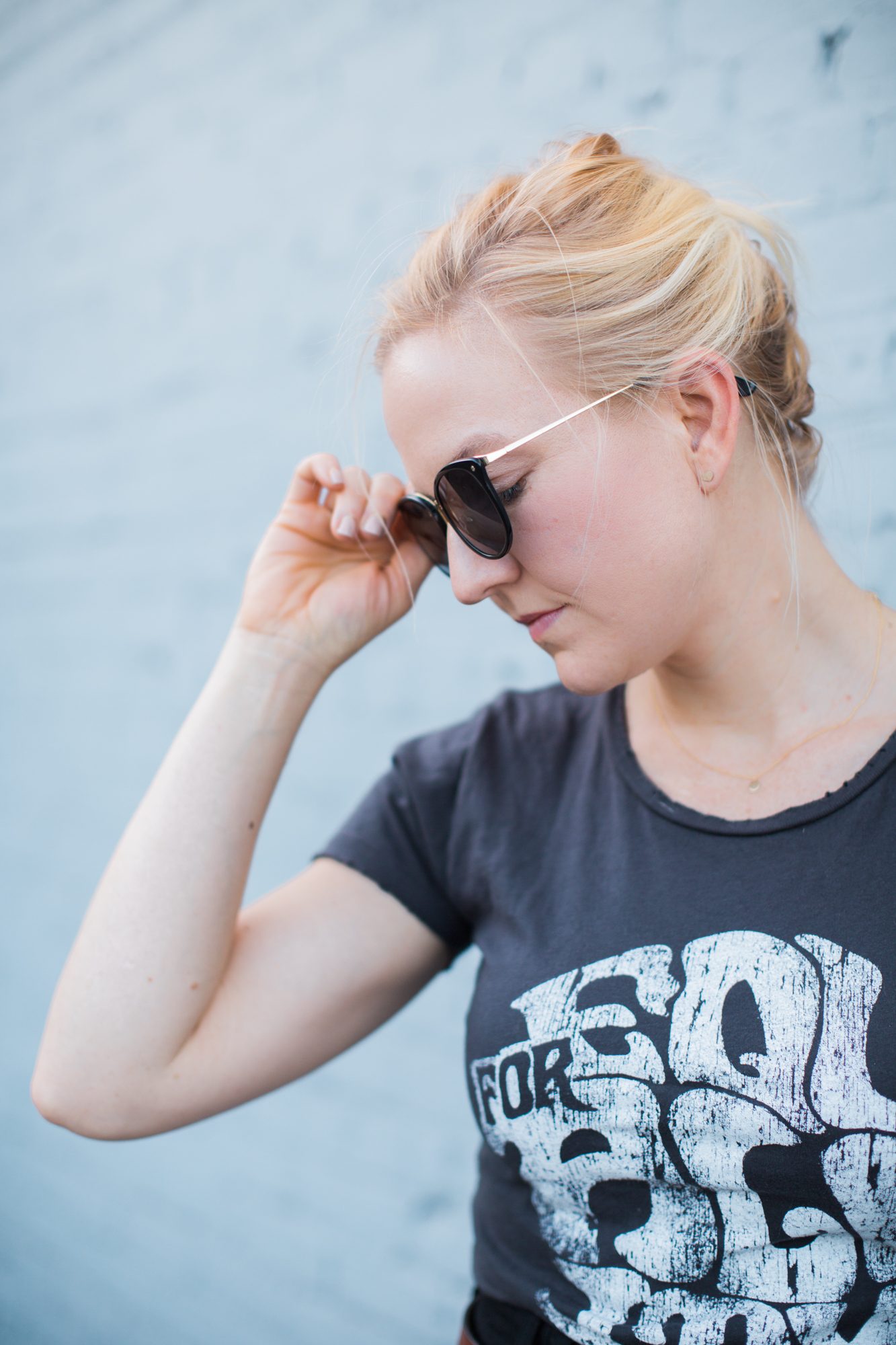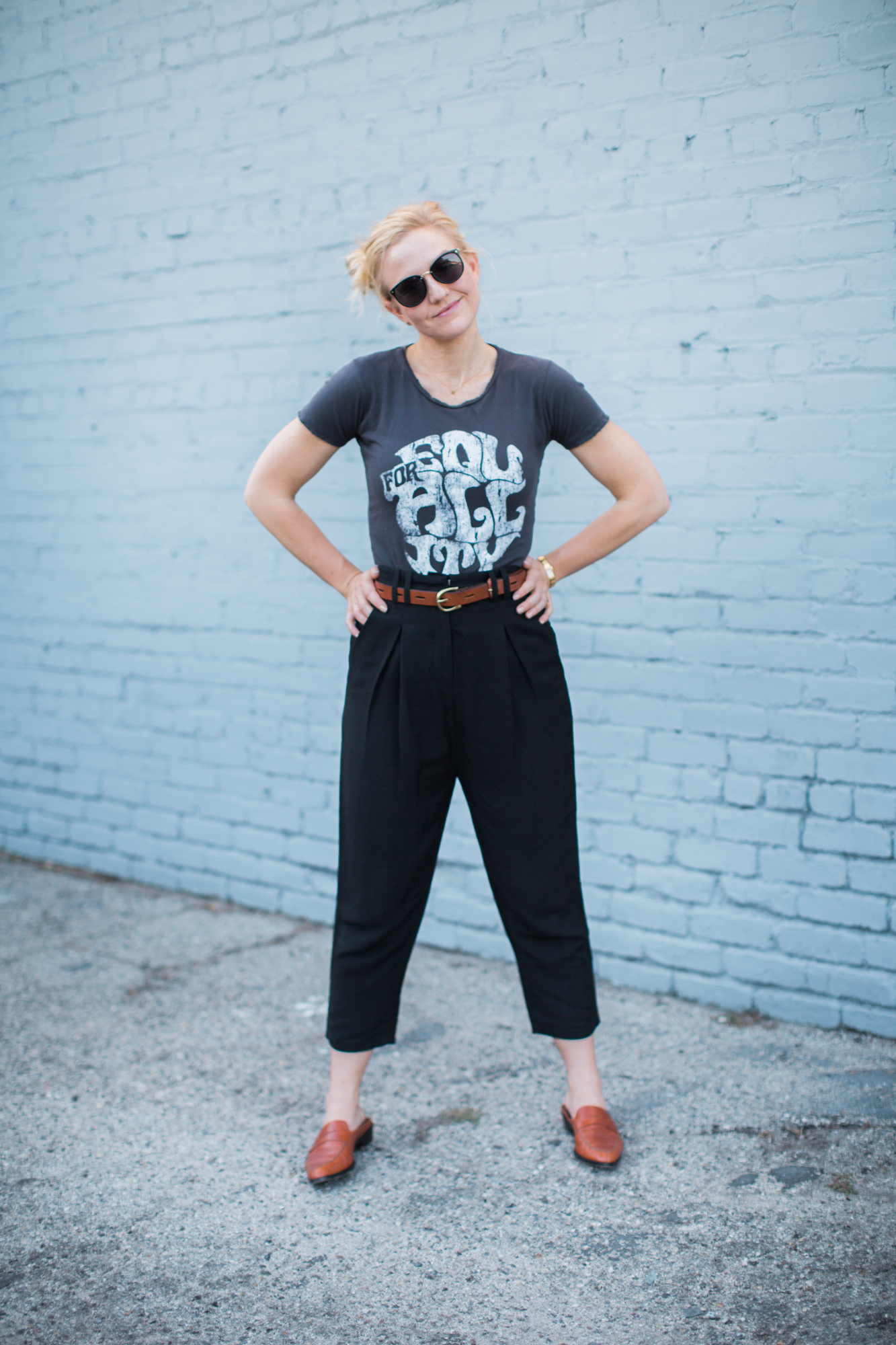 Be sure to hit her post to read more about her pieces and inspiration behind her look.
In other news, this is the very last post in the Two Girls, One Kit series! It is a bit bittersweet to finish something that has been so much fun, but I'm excited to adventure more into the realm of ensembs and inspiration, so stay tuned. This isn't the end of me! xo