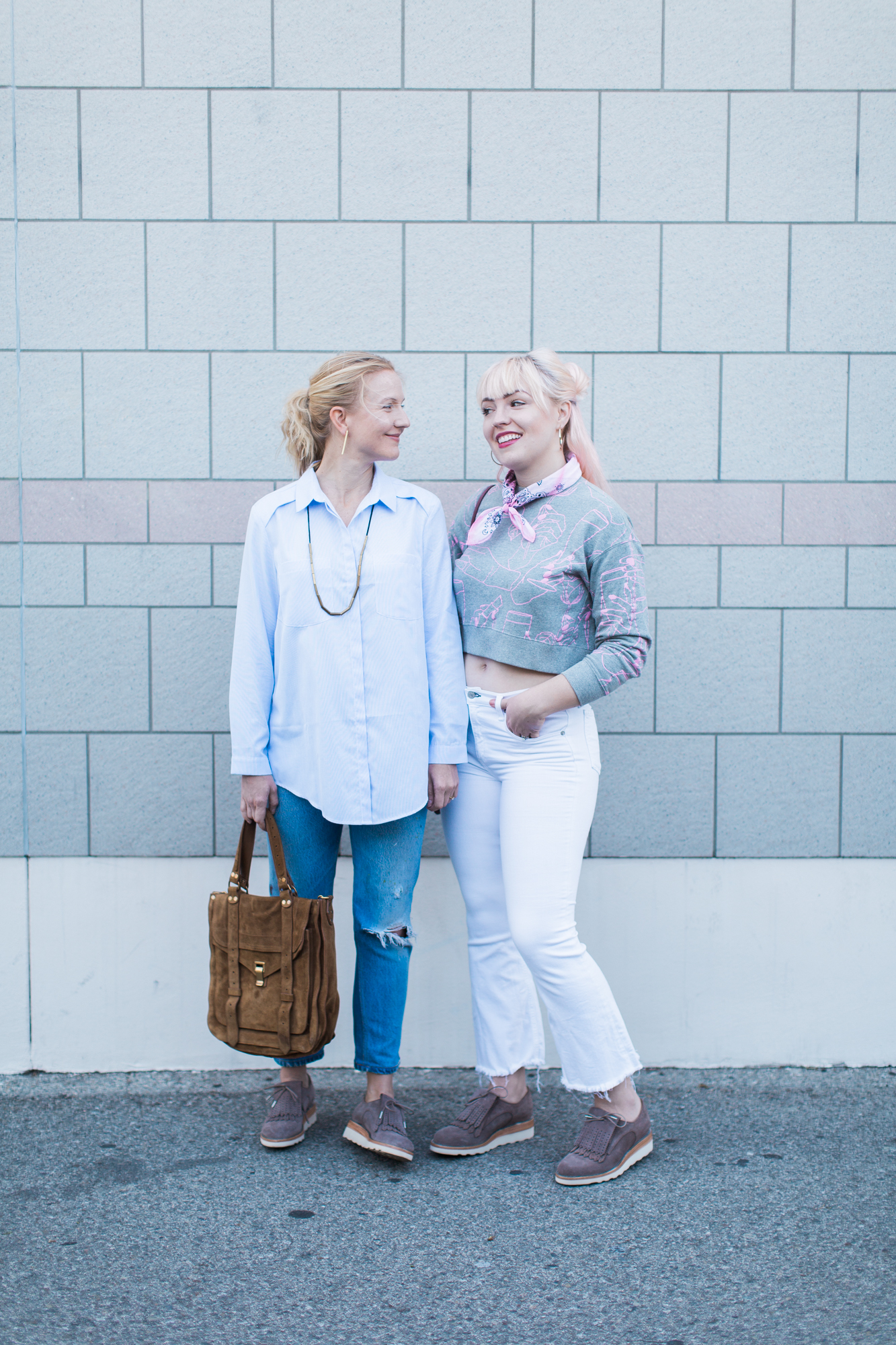 Well, well, well.. lots of new things this week! Anne got married on Friday, which was fabulous. Jayden + I got a new couch and are about to paint our living room (bu-bye, white walls!), and Two Girls, One Kit is about to feature the first look focused on shoes!
The Amazing: Office of Angela Scott puts the luxury punk in footwear. They; "value independence, cultivate old-world attention to detail, and never take [themselves] too seriously." As a girl that has always owned more shoes than any other article of clothing, tOoAS is a dangerous website to visit — not to mention their stunning Melrose flagship store.
The Common Piece: Mr. Derby Wedge Oxford.. not only sleek AF, the 'kilty' fringe detailing is removable, giving the shoe a diverse variety of ways to wear it. Why can't all shoes be this magical?!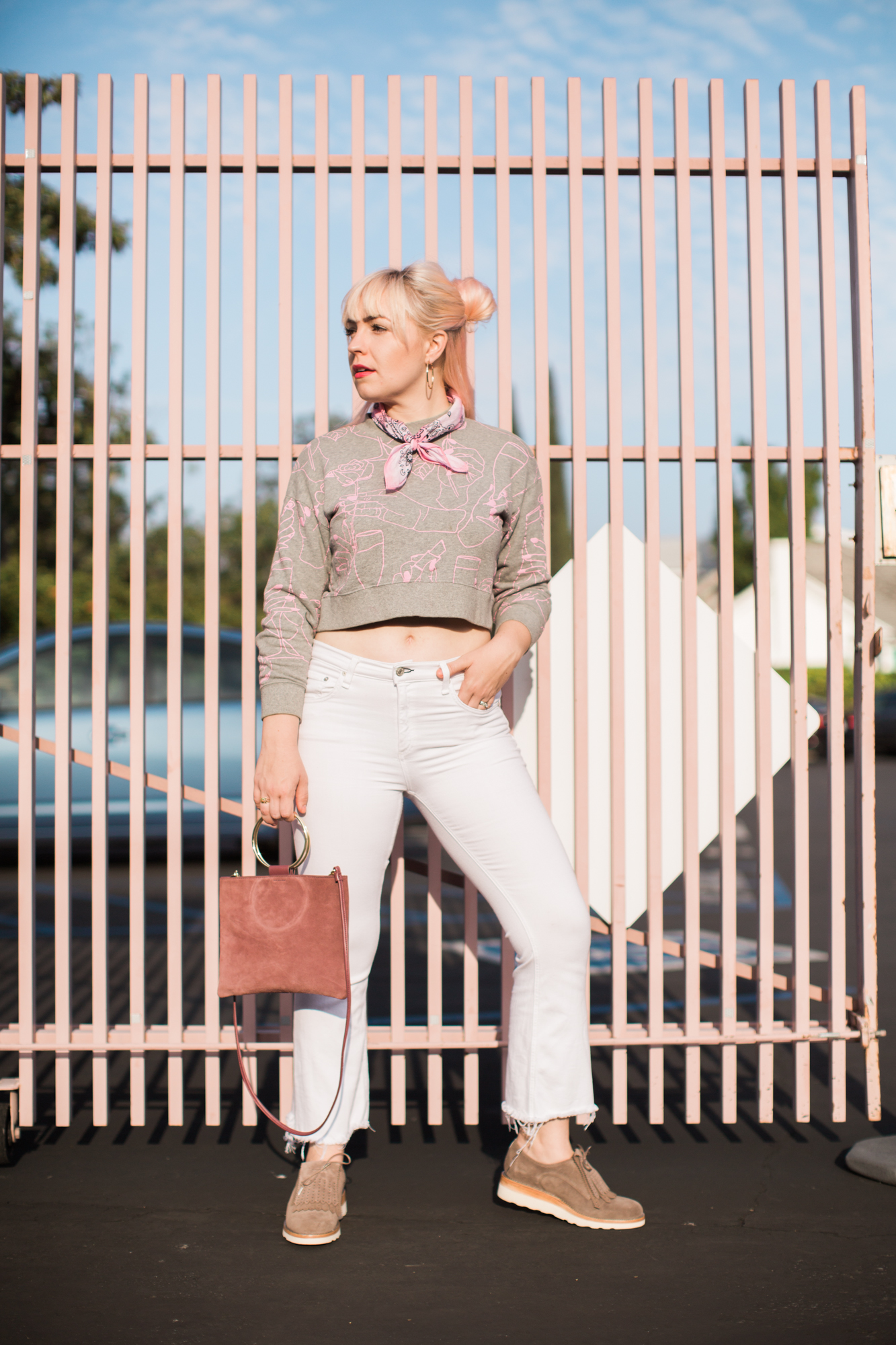 My take: the inspiration behind my look was one part luxury and one part punk. My favorite, super comfy white jeans from rag & bone allow me to truly show off the star of the show, (le shoes) and my illustrated crop sweatshirt from Gorman brings the sass and edge so that nothing ever feels boring.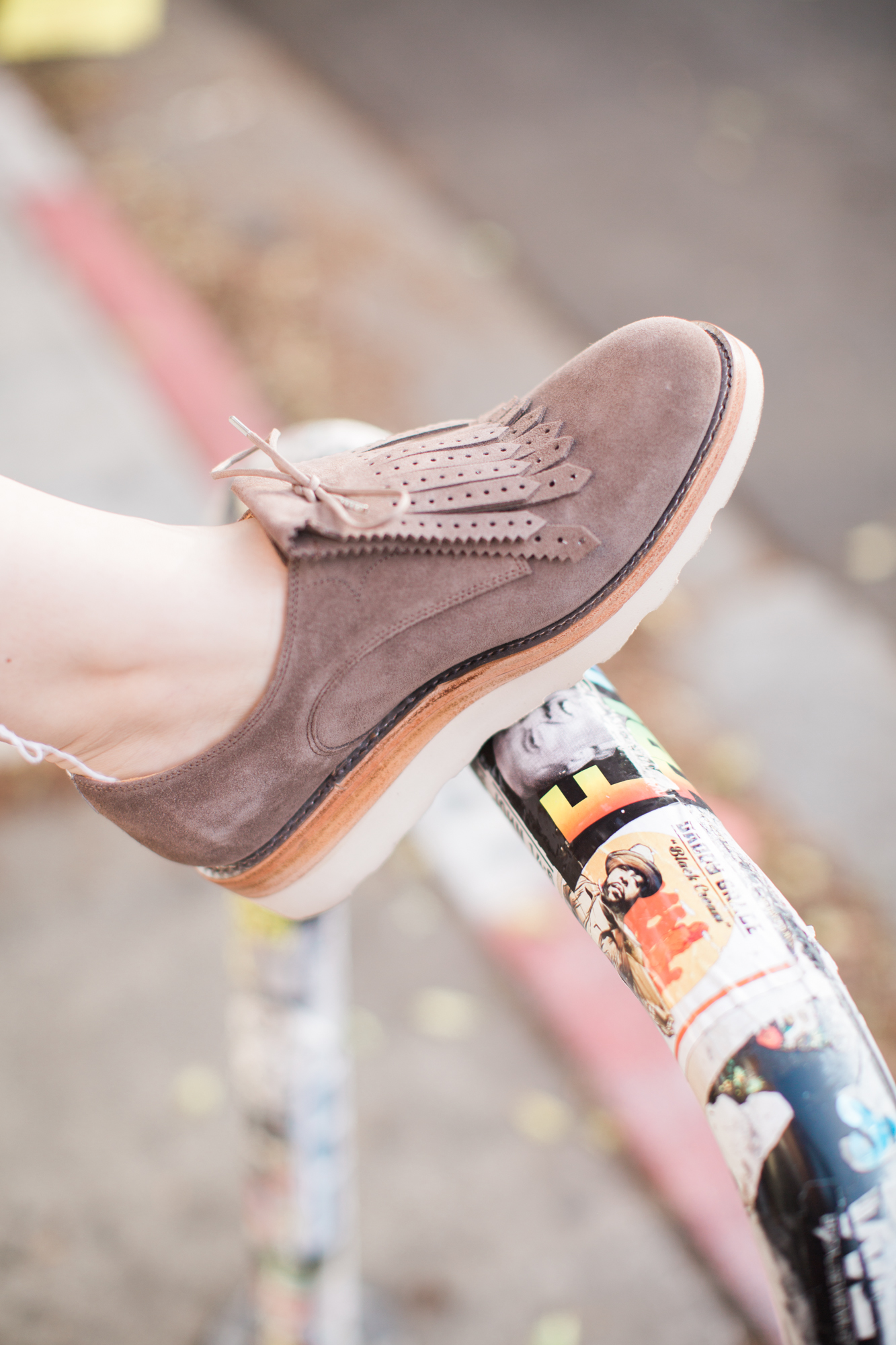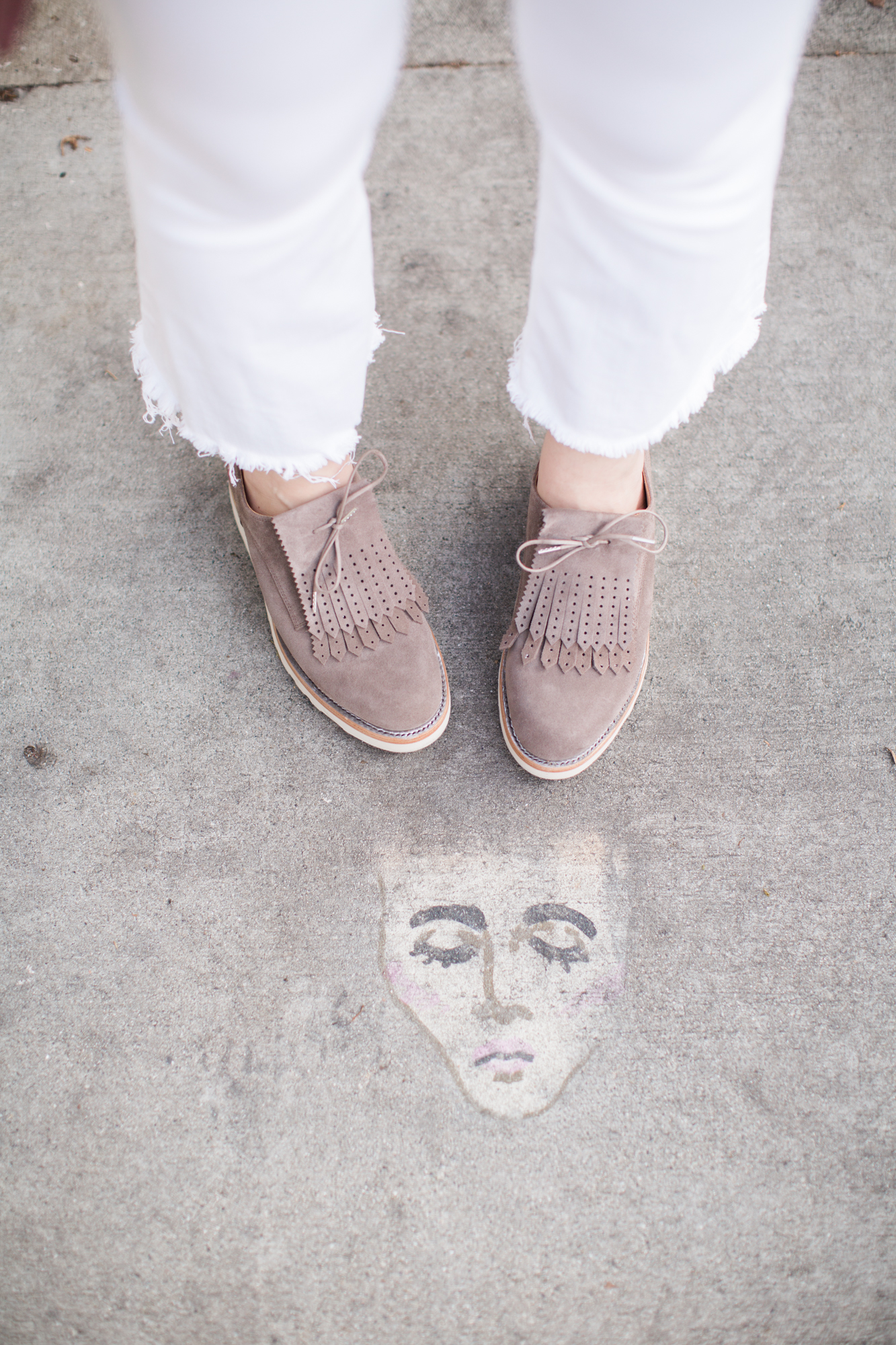 This is a look I'd throw on for a 'normal' work day — errands, meetings, email-writing, maybe even a shoot — this ensemb can handle it all.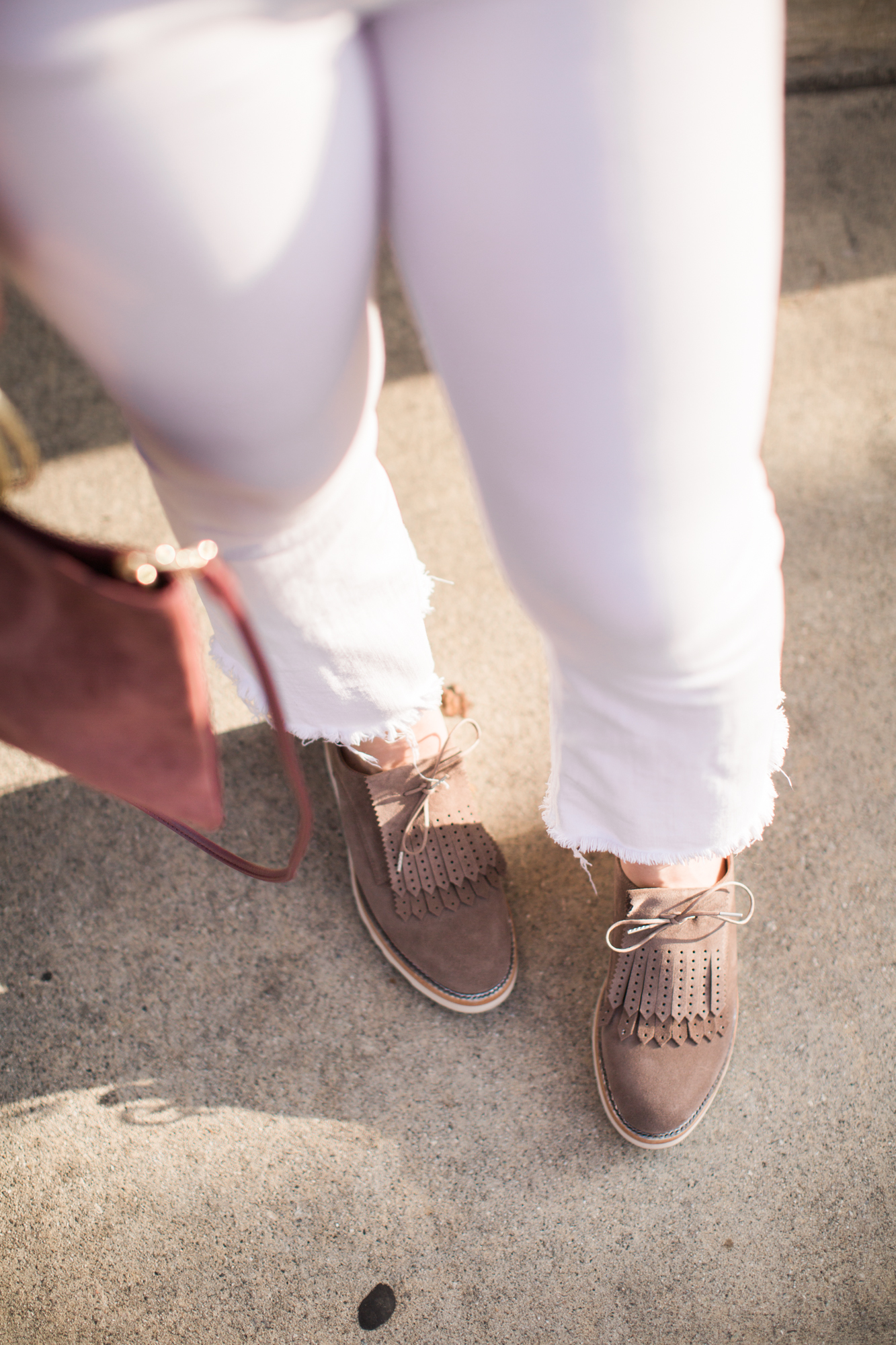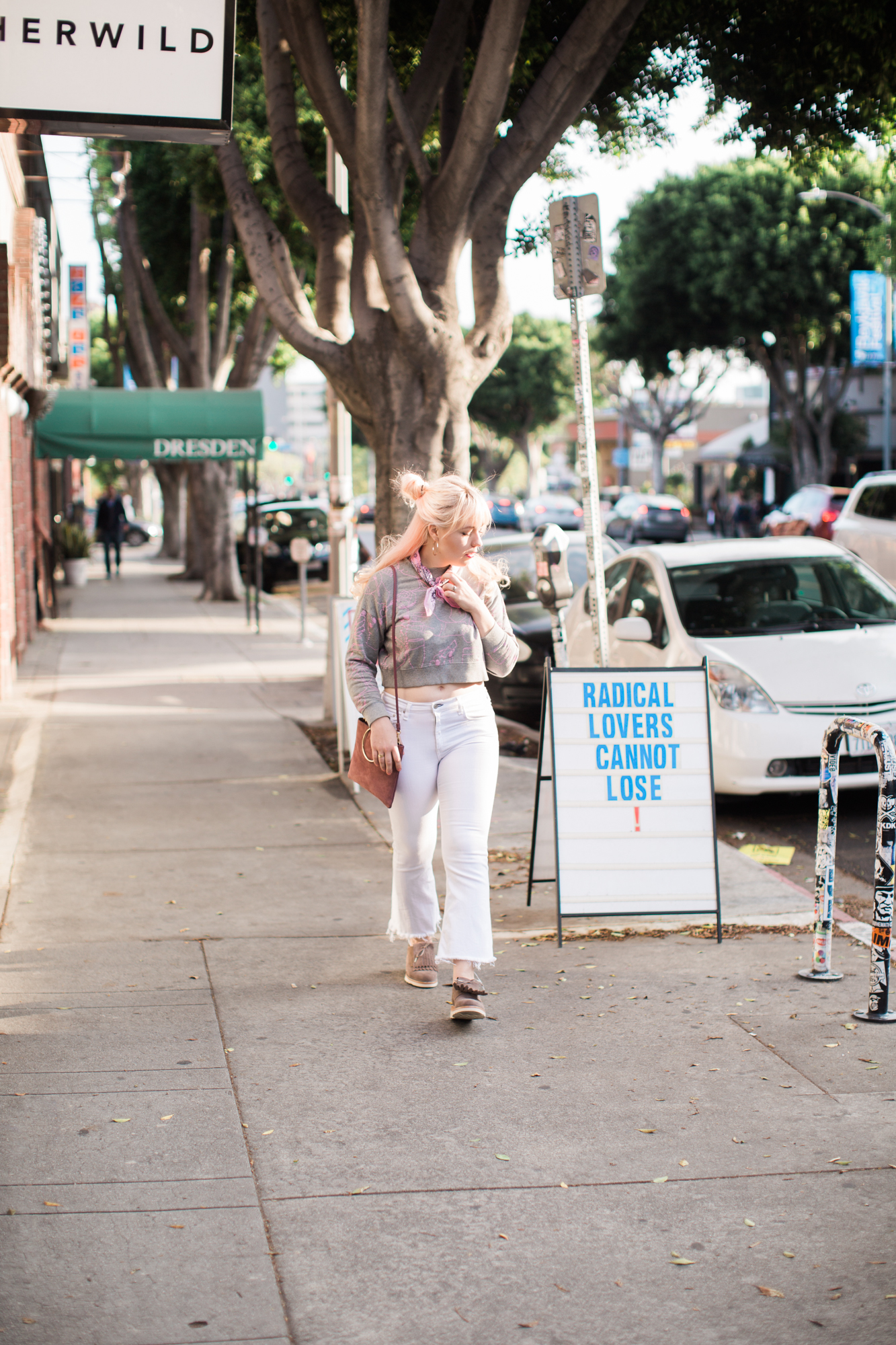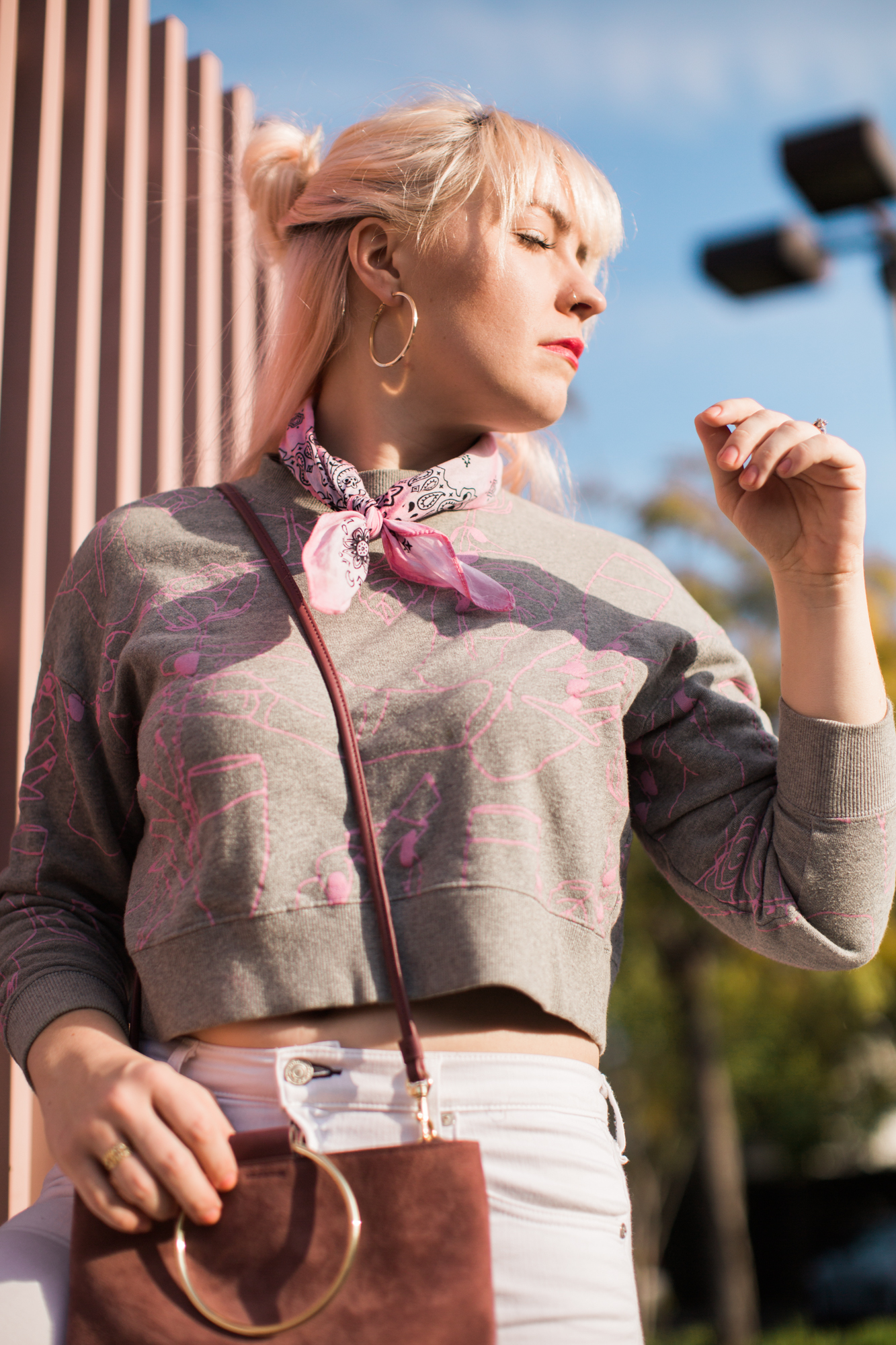 Are platforms going to stick around for another year or two? I sure hope so. They're a great throwback moment..! Do you remember your first platforms?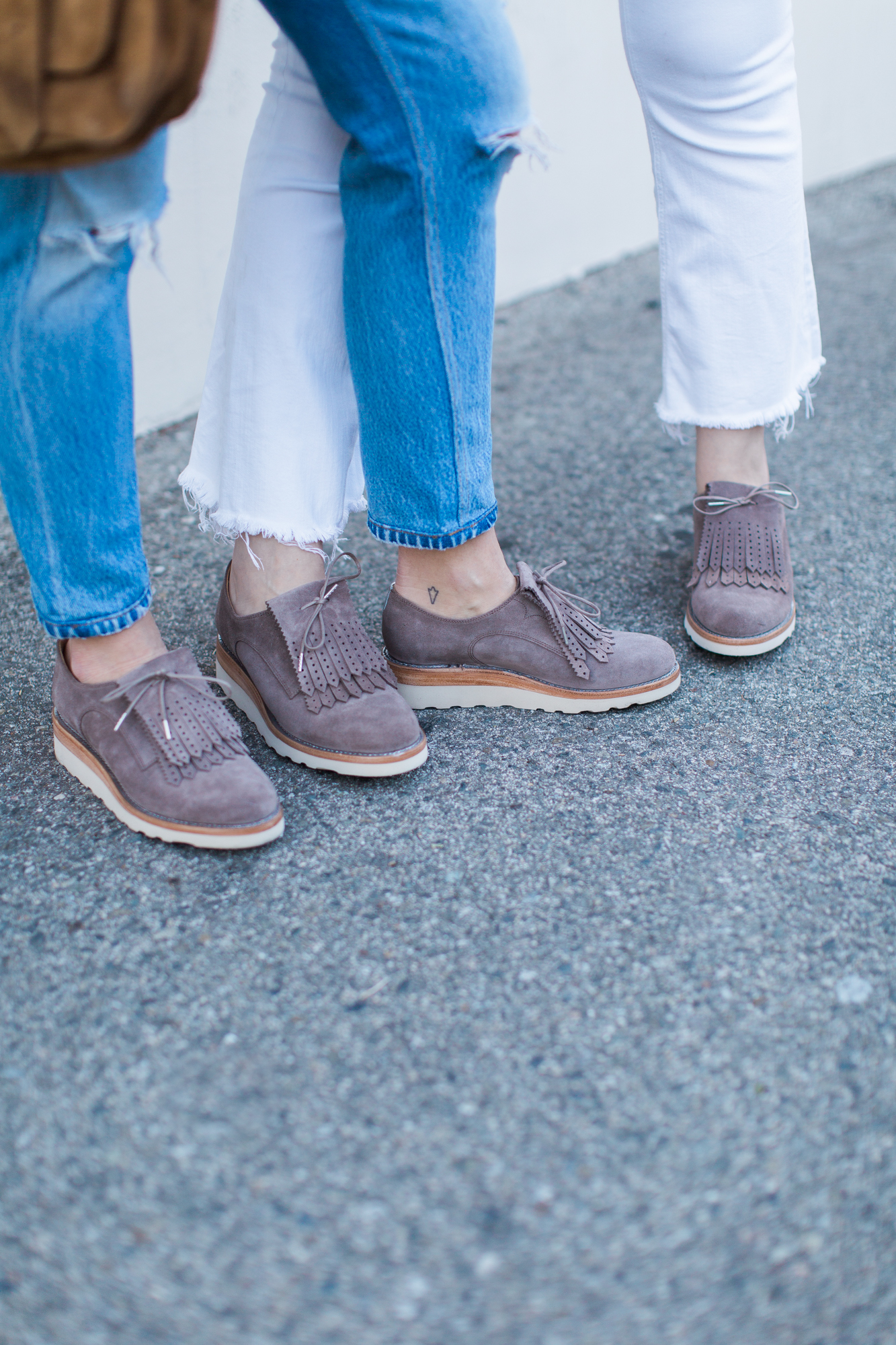 Ahhhh, I love this shot! It makes me so happy.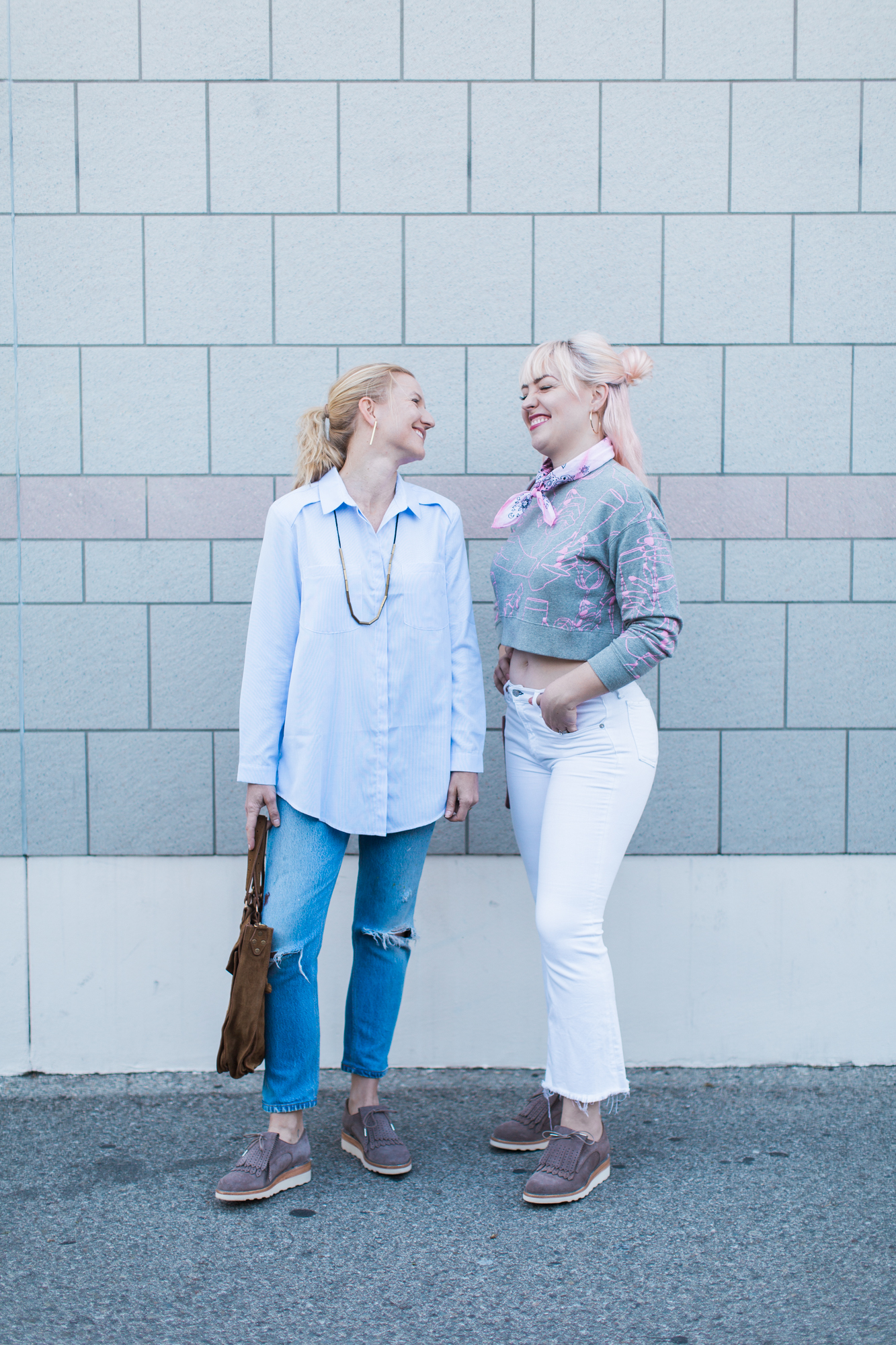 And now? Anne's spin.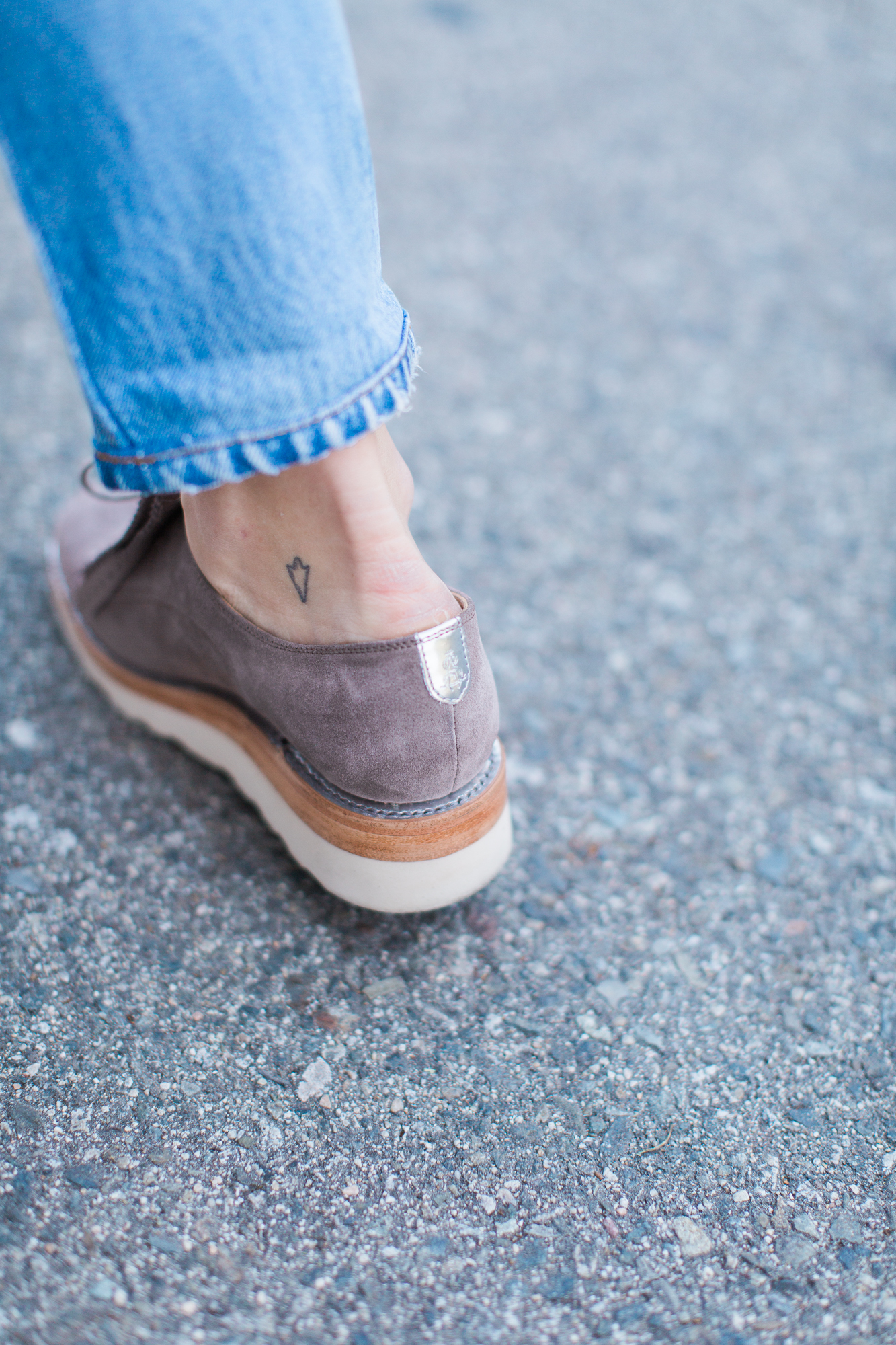 That detail!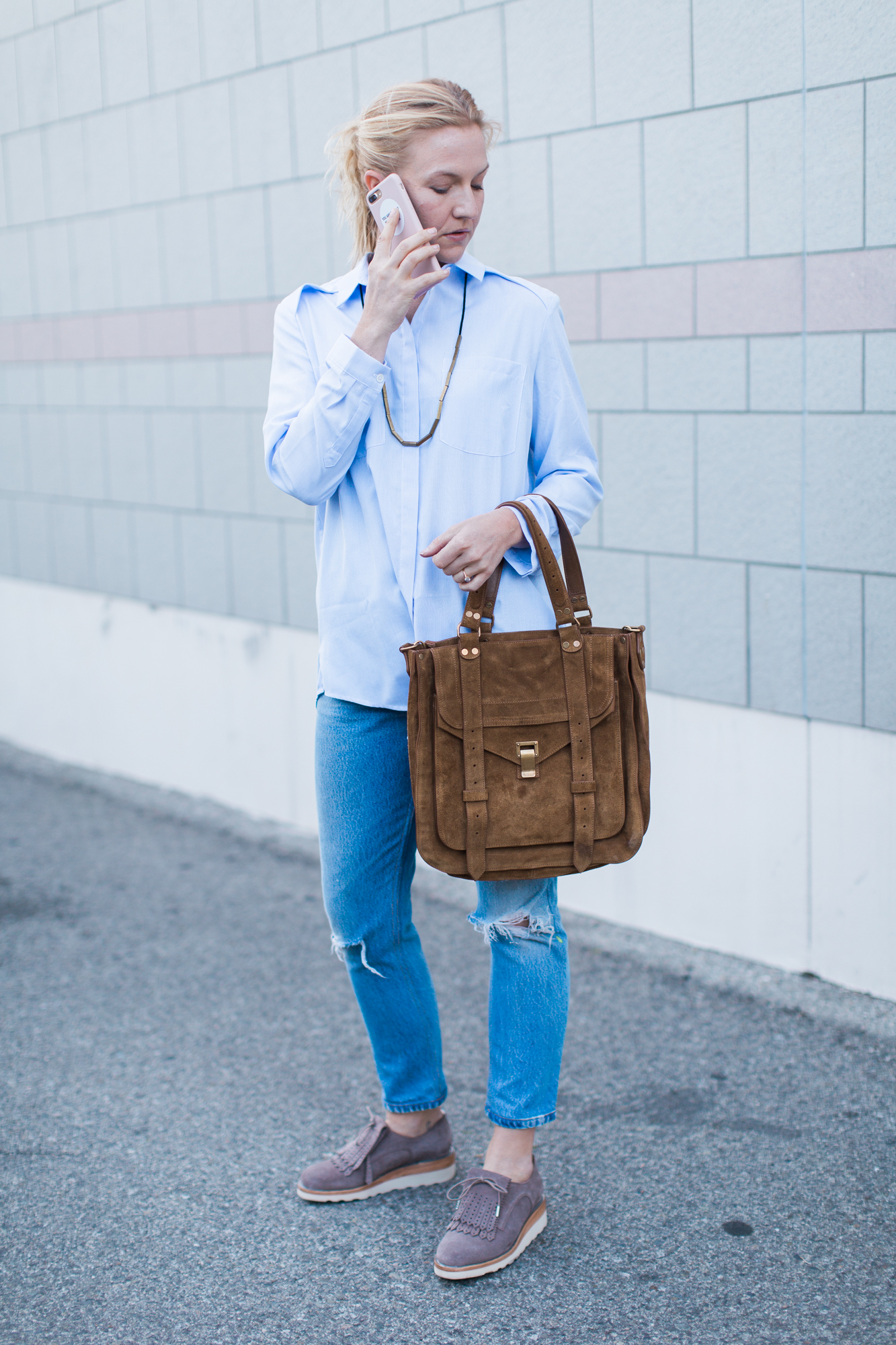 Anne said she, "couldn't resist exploring the tomboy vibe of these handsome lace-ups, so [she] channeled schoolboy chic in an oversized collared shirt and vintage straight leg jeans. The special details of the shoes set the stage for an outfit comprised of timeless shapes rendered one-of-a-kind with unexpected details: the structured yolk on my shirt, or the rich caramel color and brass hardware of my PS1 satchel."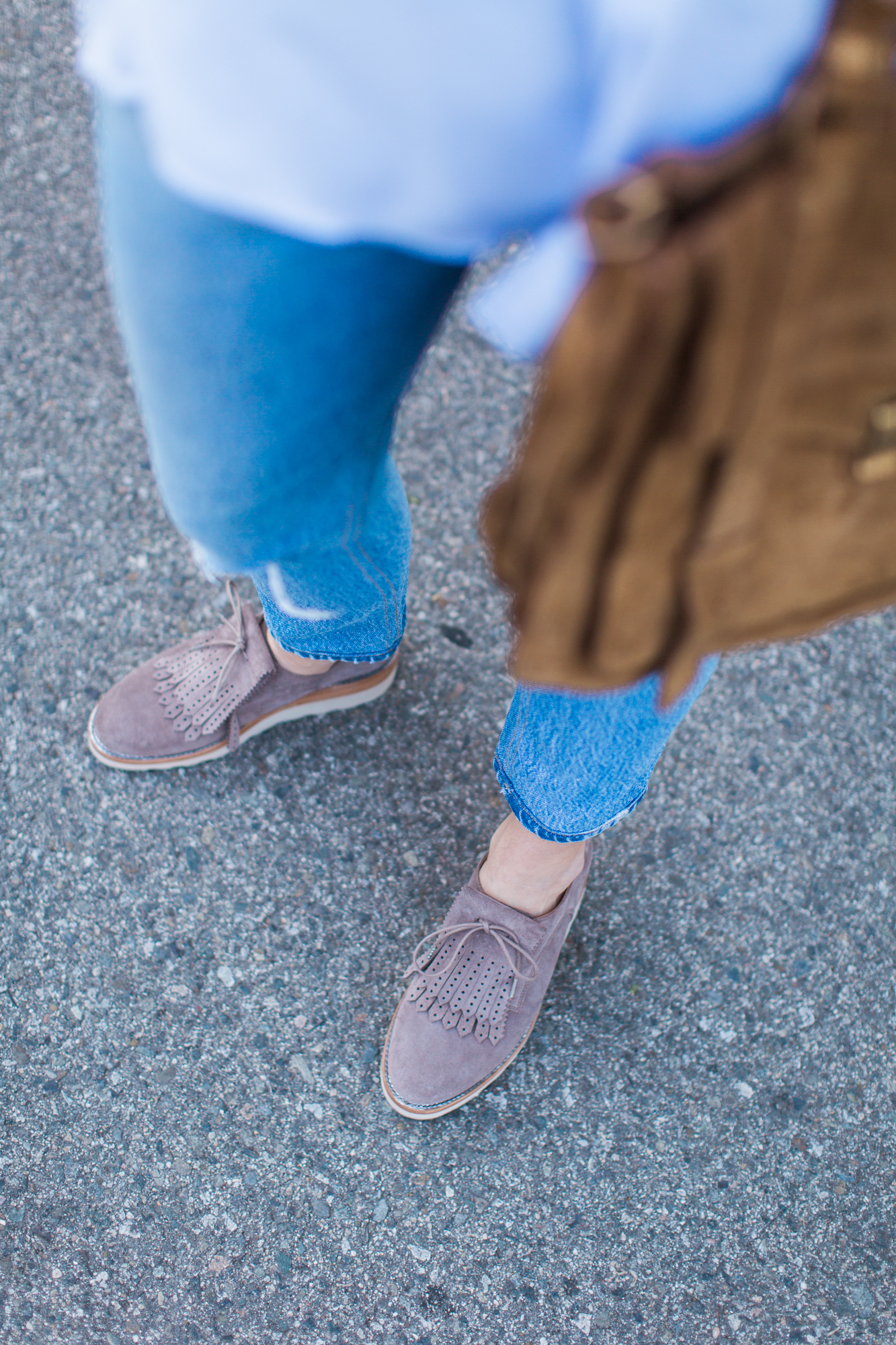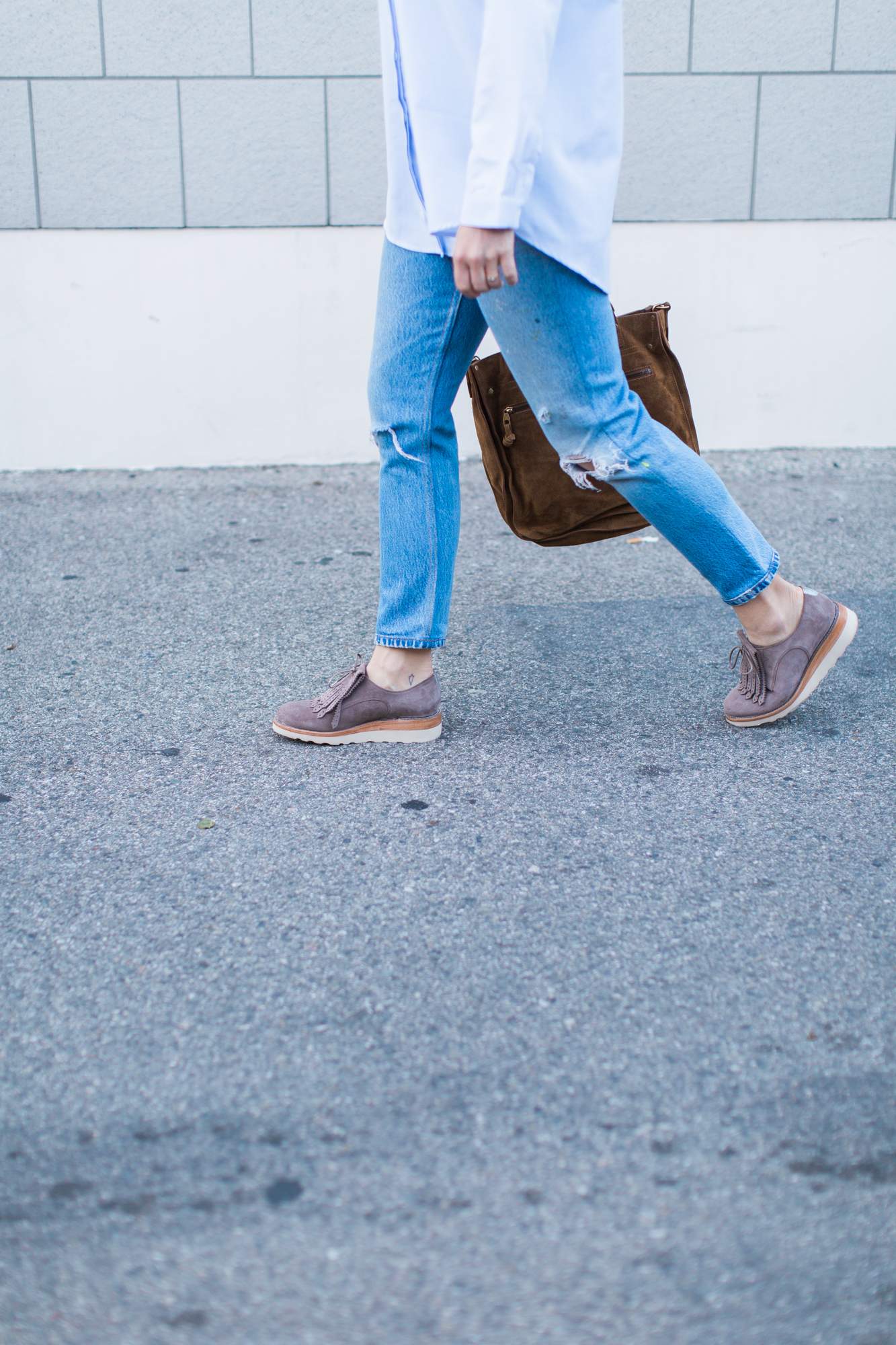 My pair of Oxfords were one of 3 pairs of shoes I brought to Europe with me earlier this month, and I won't lie, I wore them a ton and walked for miles in surprising comfort!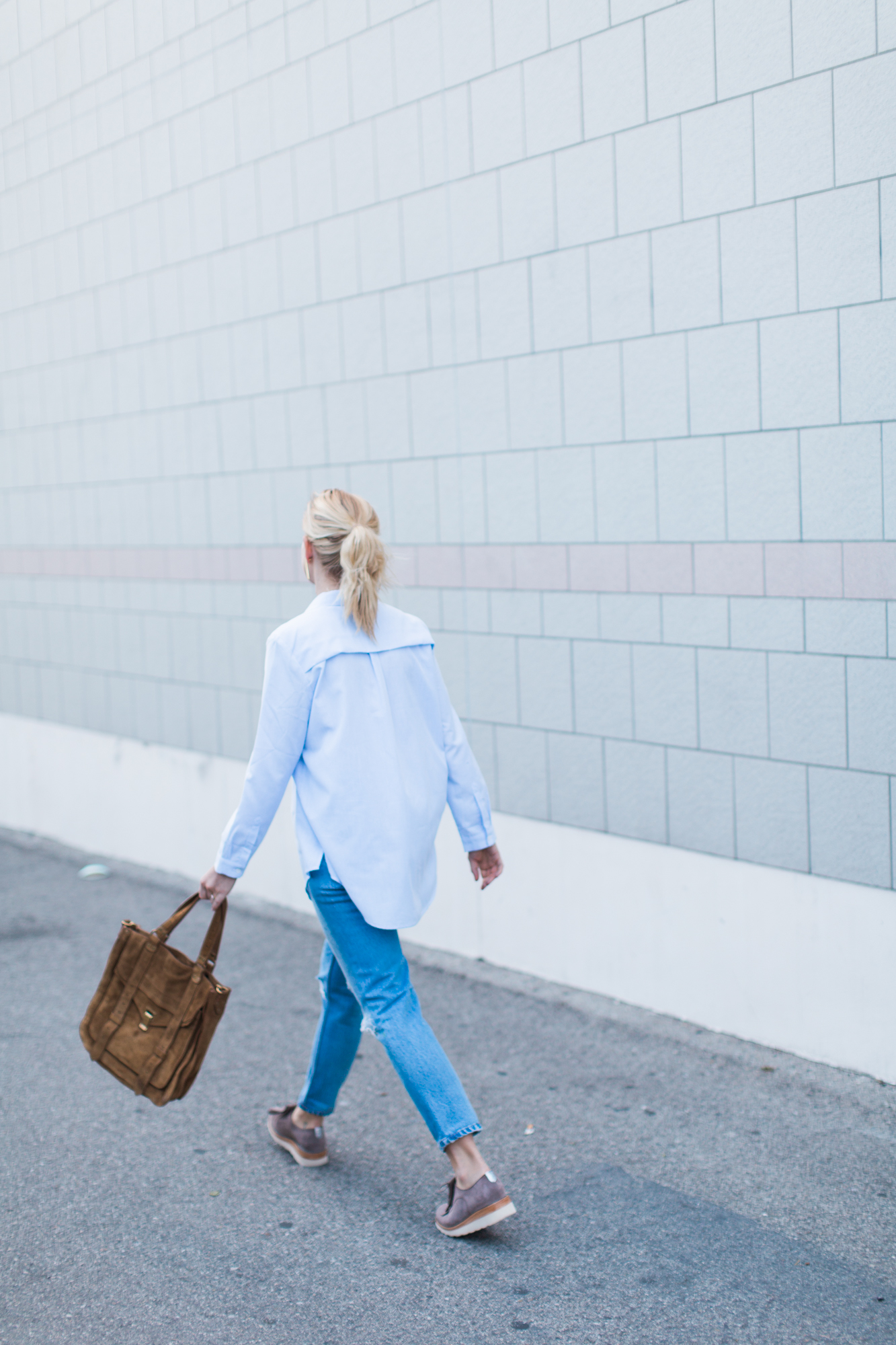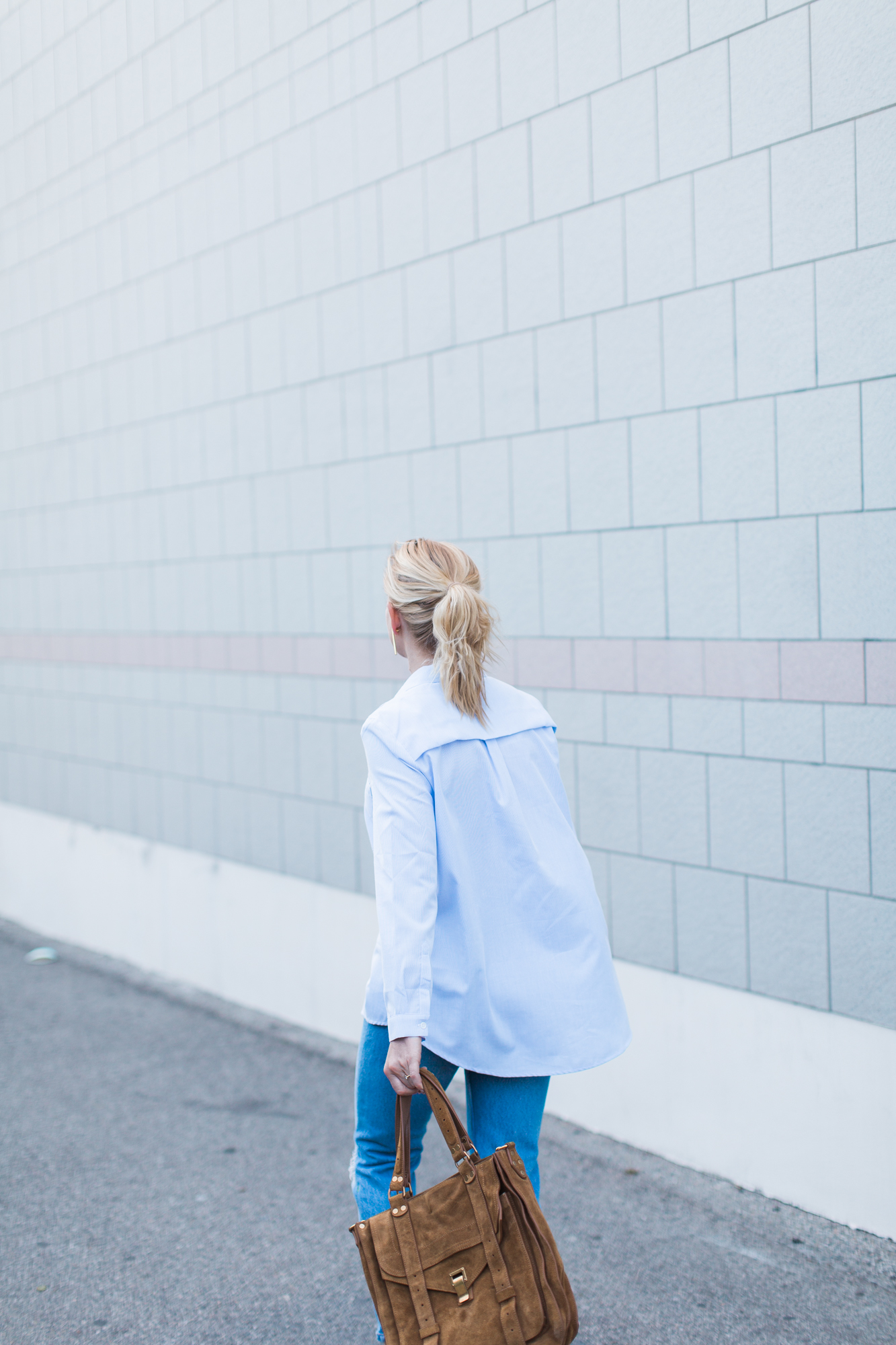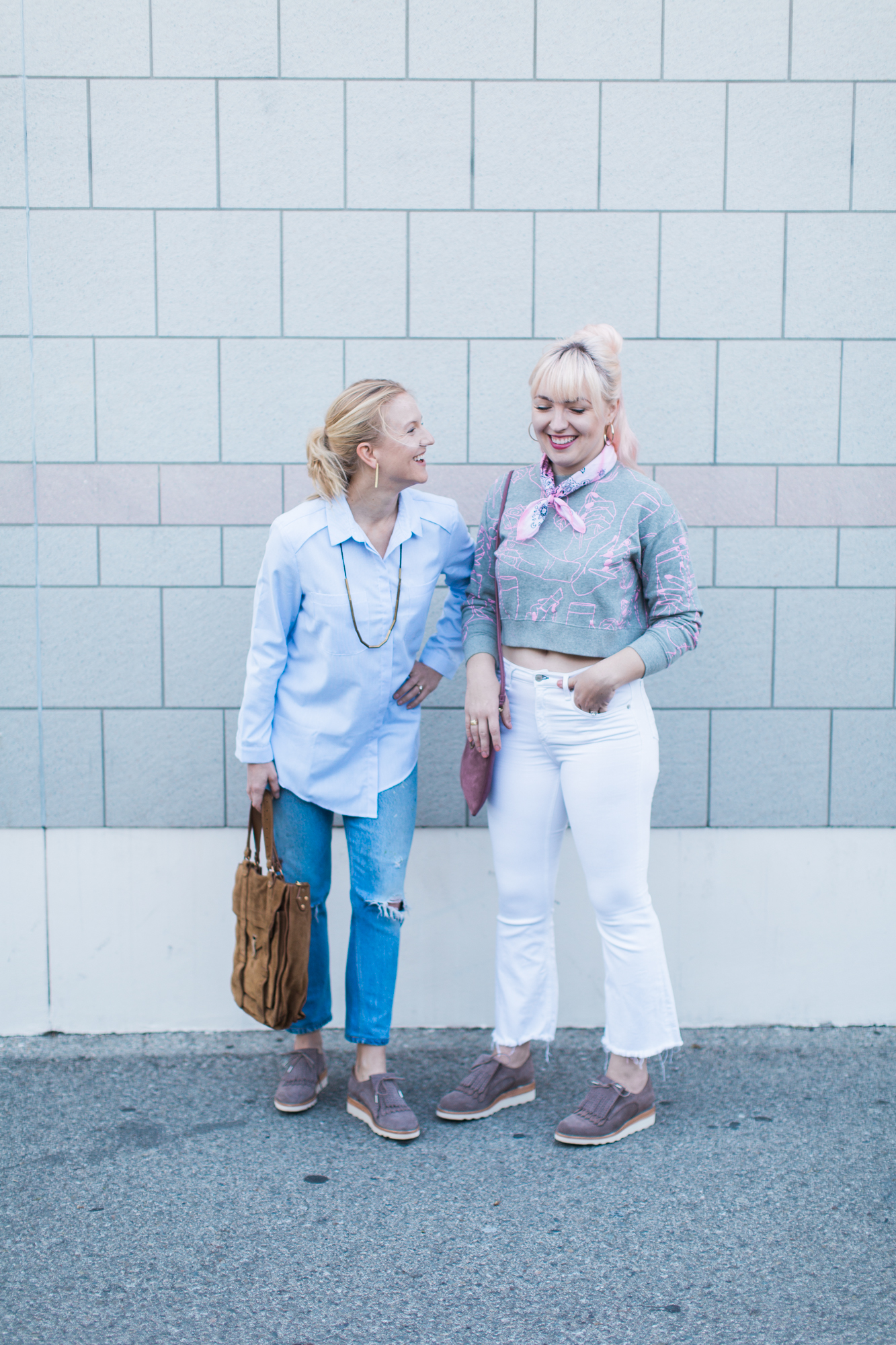 What do you think? Would you build an entire outfit from your shoes — or are your shoes an afterthought? xo
Photos by Jayden for Echo and Earl.