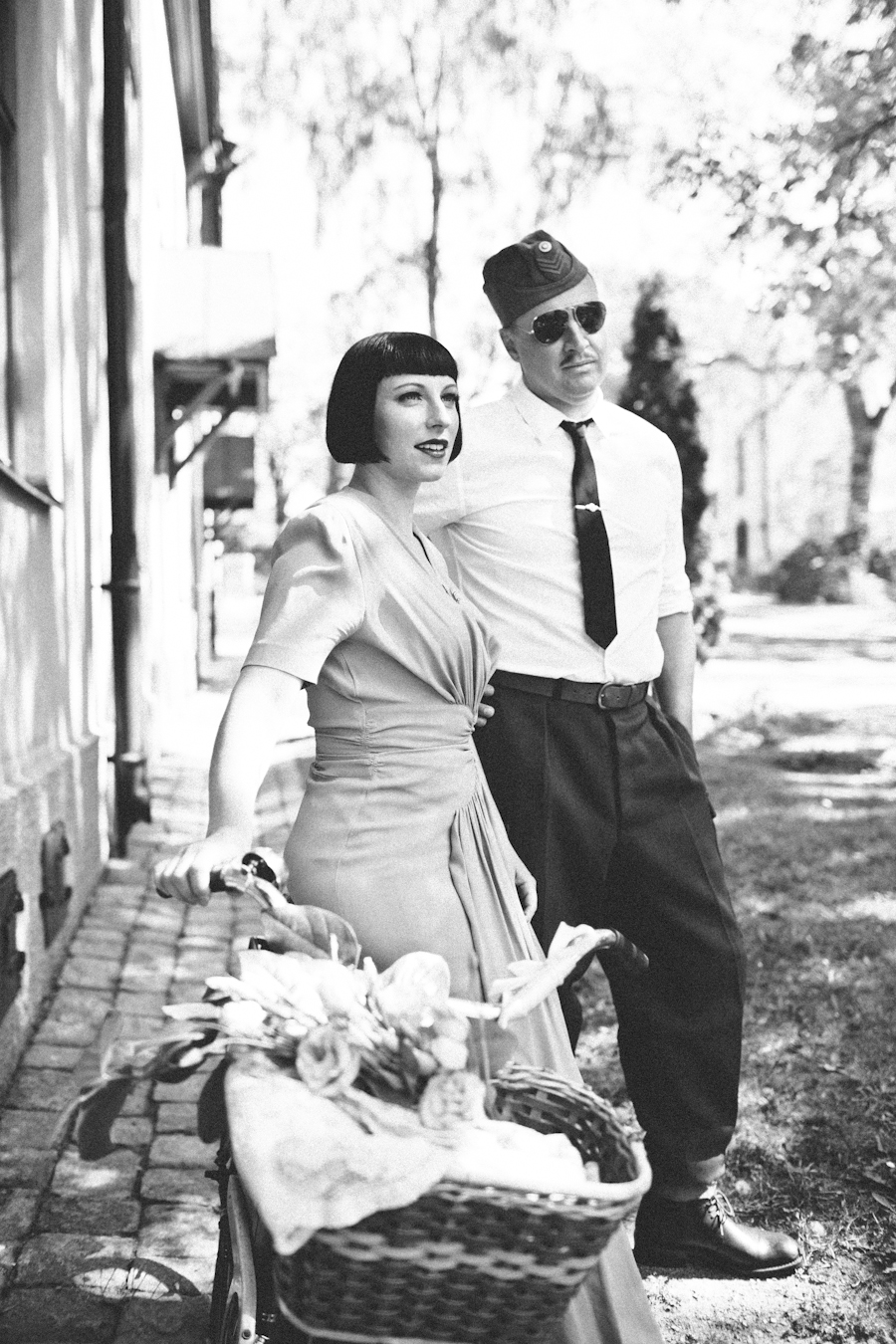 Hey Friends.  Happy Halloween!  We know we've been silent for a little while, and part of that has to do with the crazy/amazing end of the wedding season in the Midwest, and the other part of that has to do with the fact that we've been moving!  Boxes, boxes and more boxes … don't even talk to us about boxes.  But anyway, the light at the end of the tunnel is looking a little brighter (thanks to a few all-nighters), so we'll be back to normal before ya know it!
Anyway.  That said, we're putting down the boxes for a few moments to share a styled shoot with you!  A few months back, we had the opportunity to collaborate with Maria + Madelin of Vintage Honeymoon, and their work is brilliant (as are they)!  No, seriously.  You guys don't even know how lovely these gals are.  Not only were they enthusiastic about collab'ing with total strangers, Maria + her husband even opened their gorgeous home to Jayden, Robert and myself.  We were a little directionally challenged in country Sweden, and mayormaynot have rocked up to Maria's after midnight.  As she greeted us warmly, she laughed as she said, "The thought did cross my mind, are these people #@%*ing with us?!"  Haha!  We all had a good many laughs together, and have just been so appreciative of how positive and lovely Maria + Madelin are!  Much love, you two… xx
As a very cool side note, this shoot was also featured on Rock 'n' Roll Bride last week!  Thanks for sharing, Kat!
But without further rambling, we're excited to share what we made in Stockholm back in May.  We hope that the images transport you into the past, and allow you to imagine the reuniting of a lass and her soldier, and the puppy pug present that ensues…  😉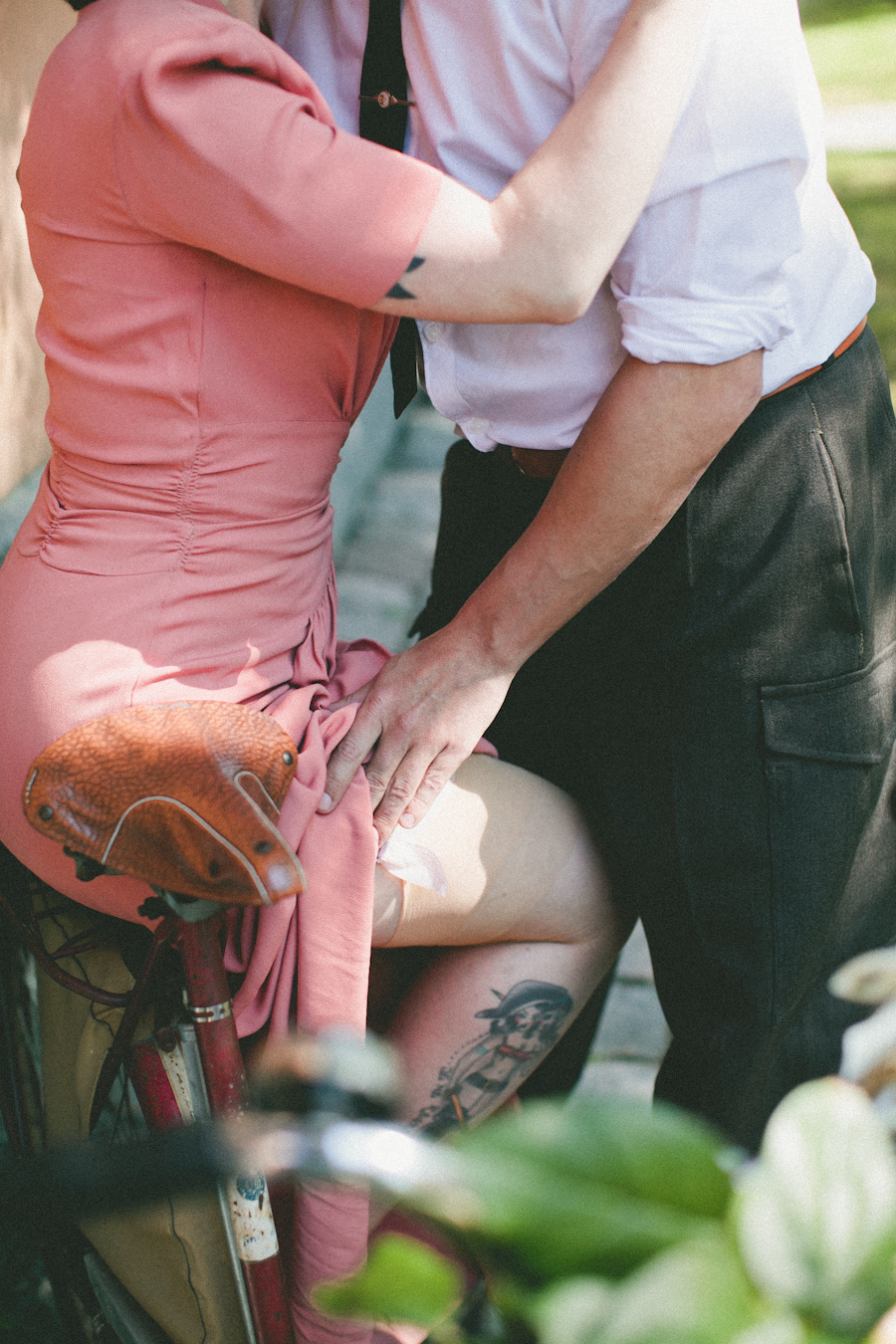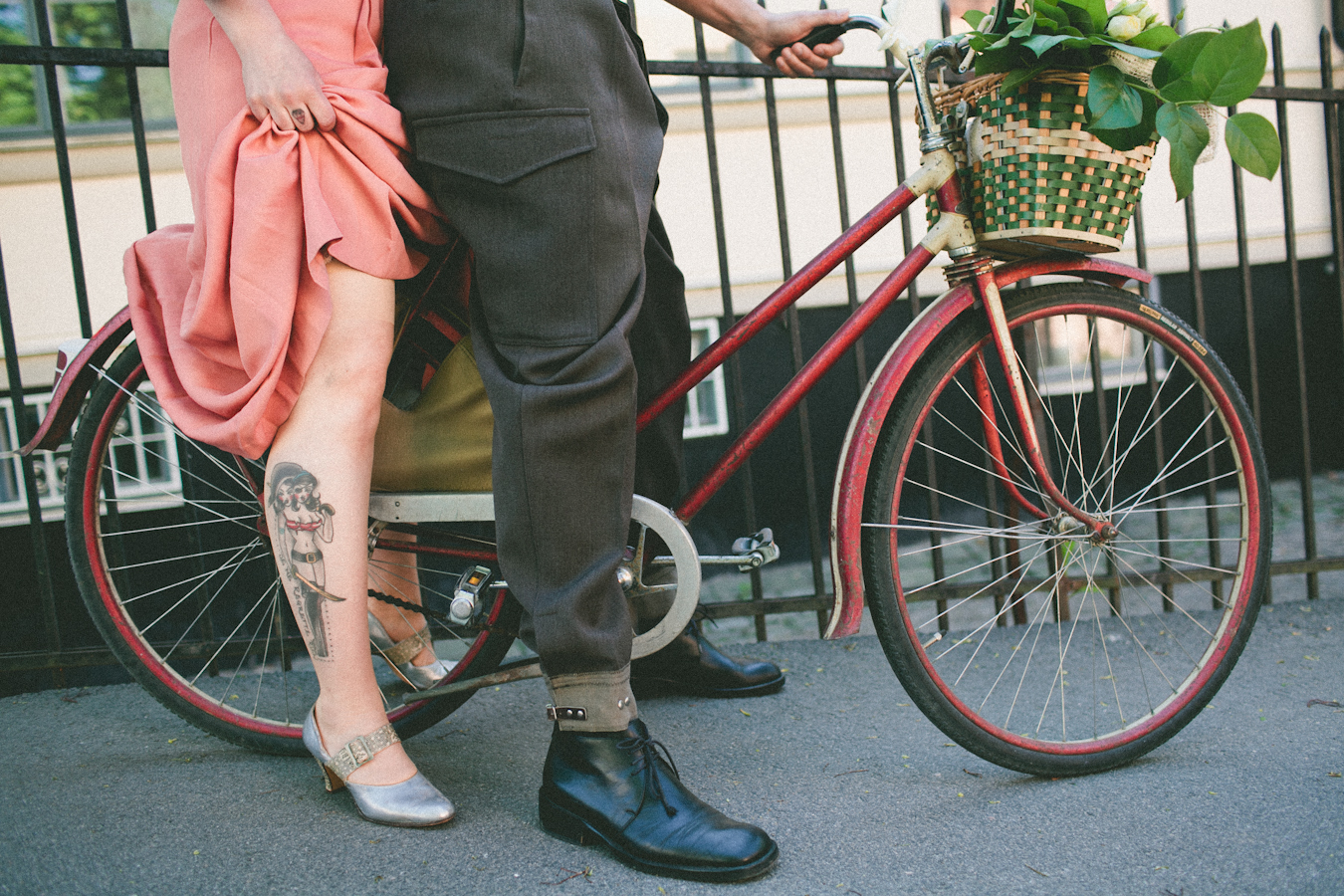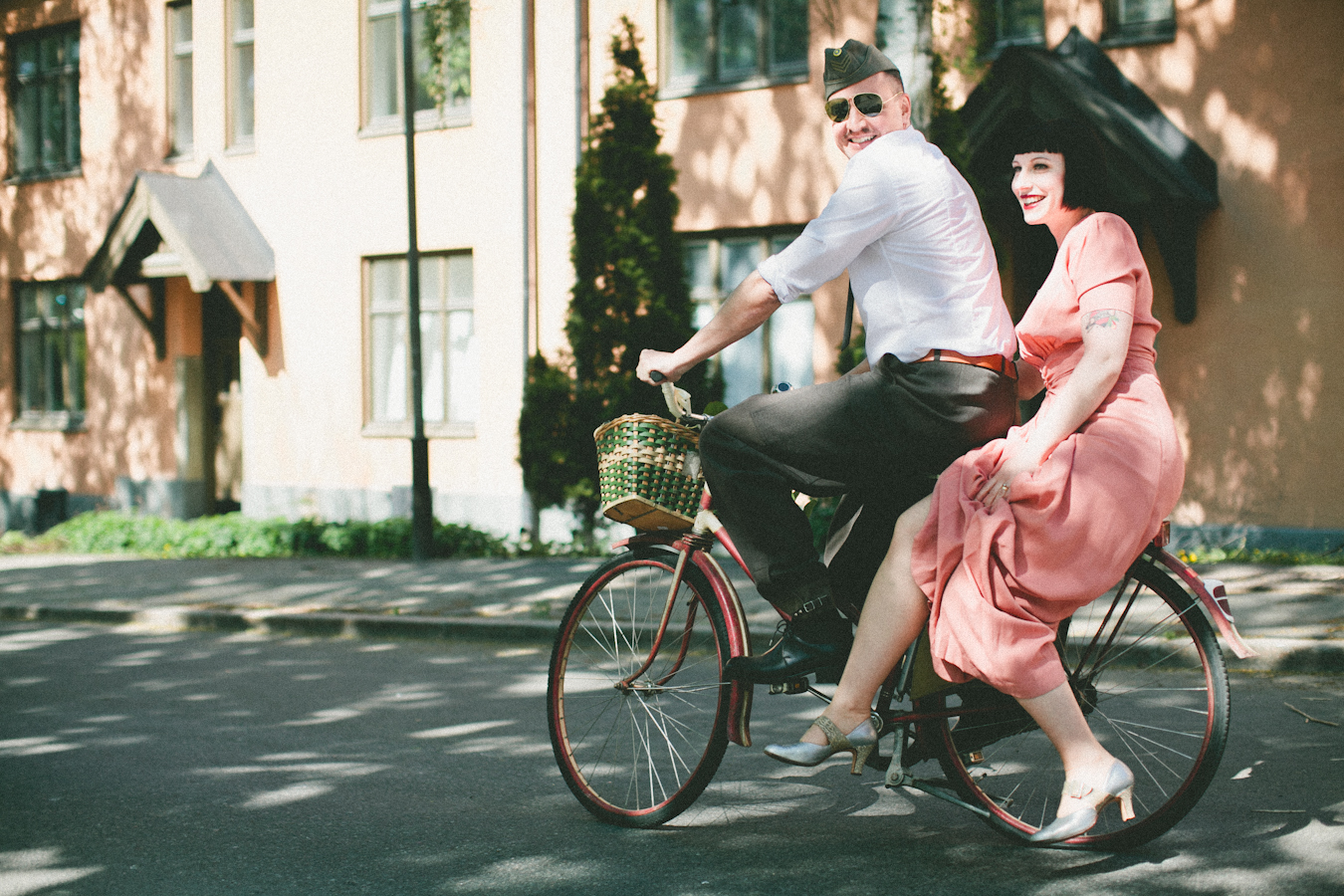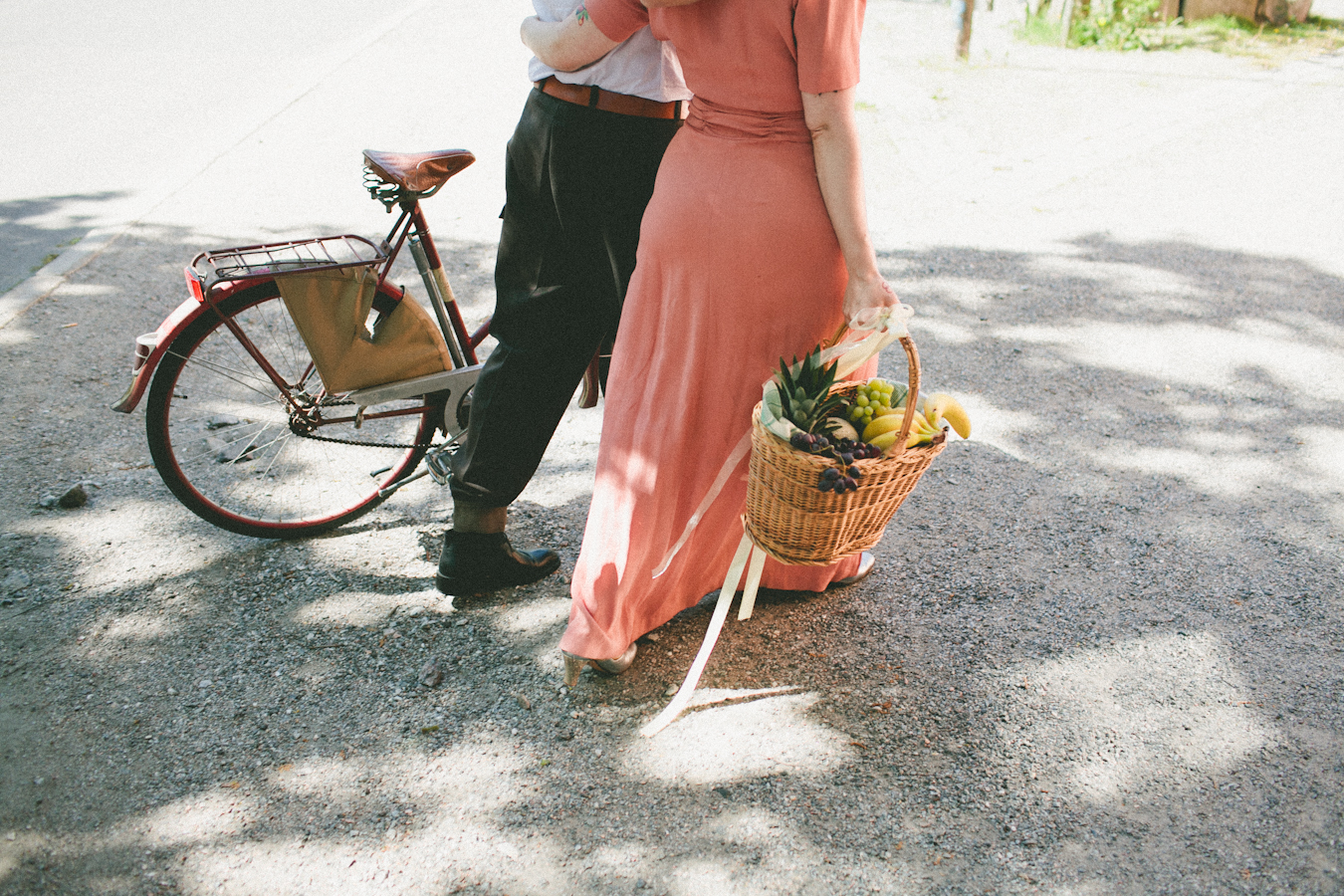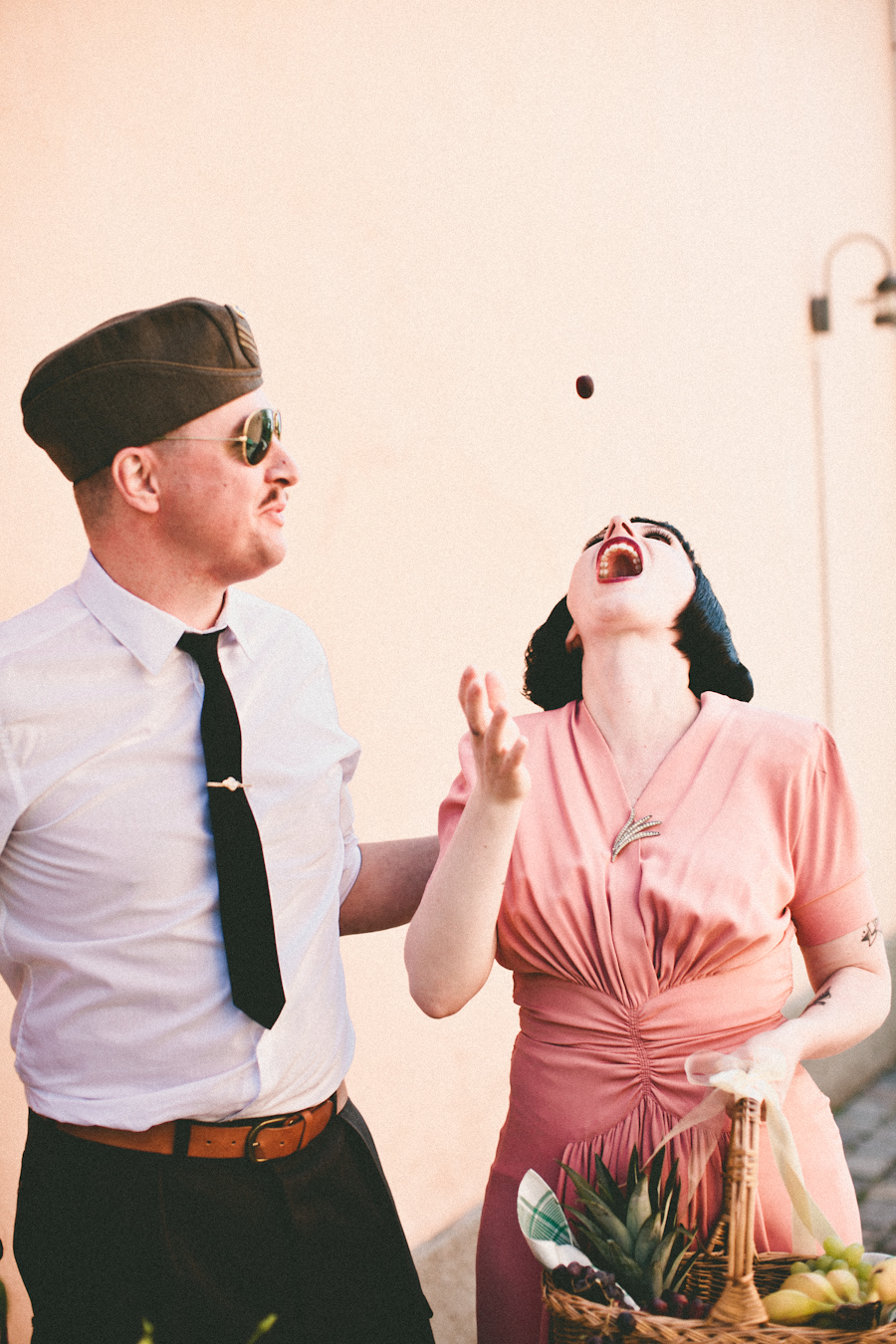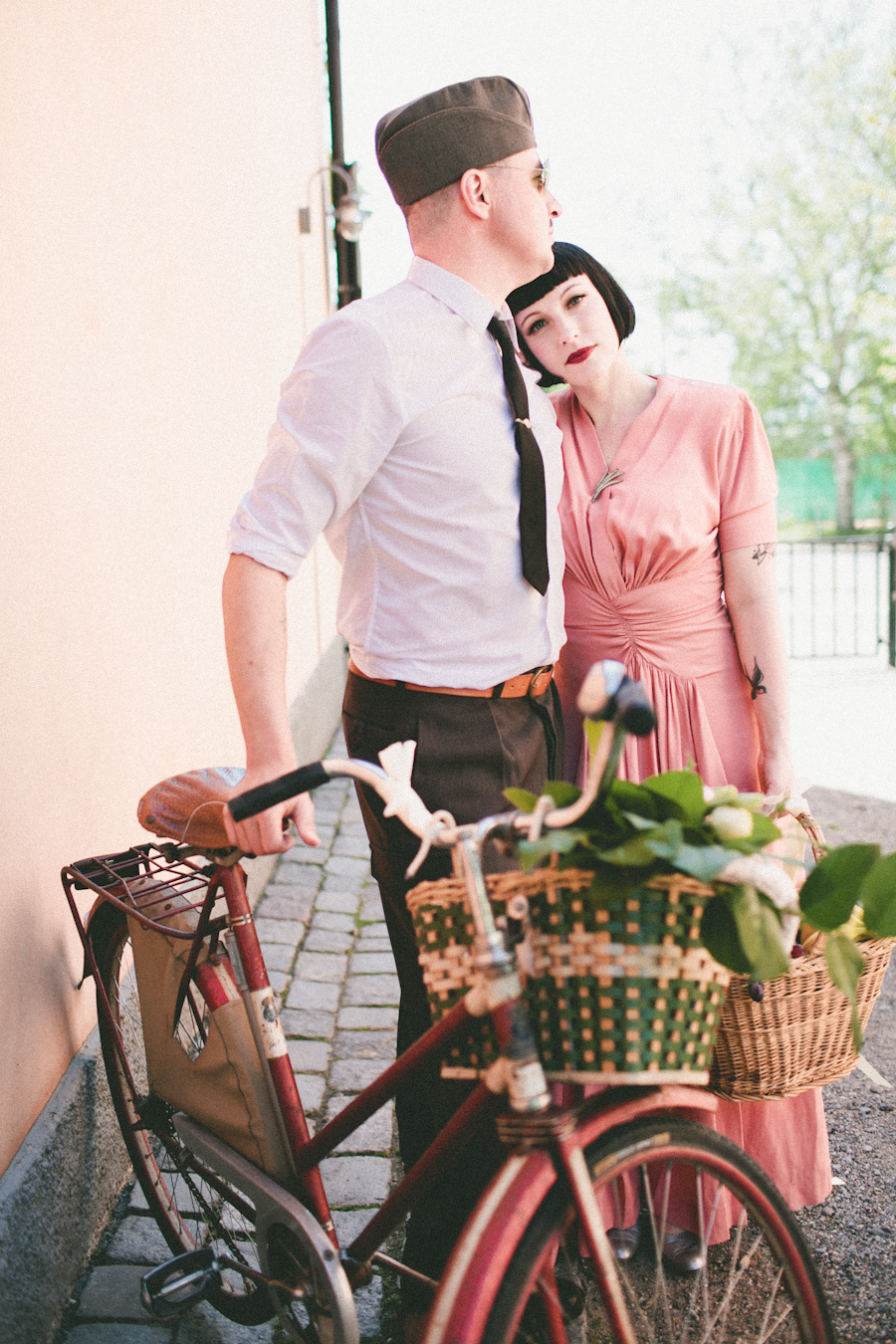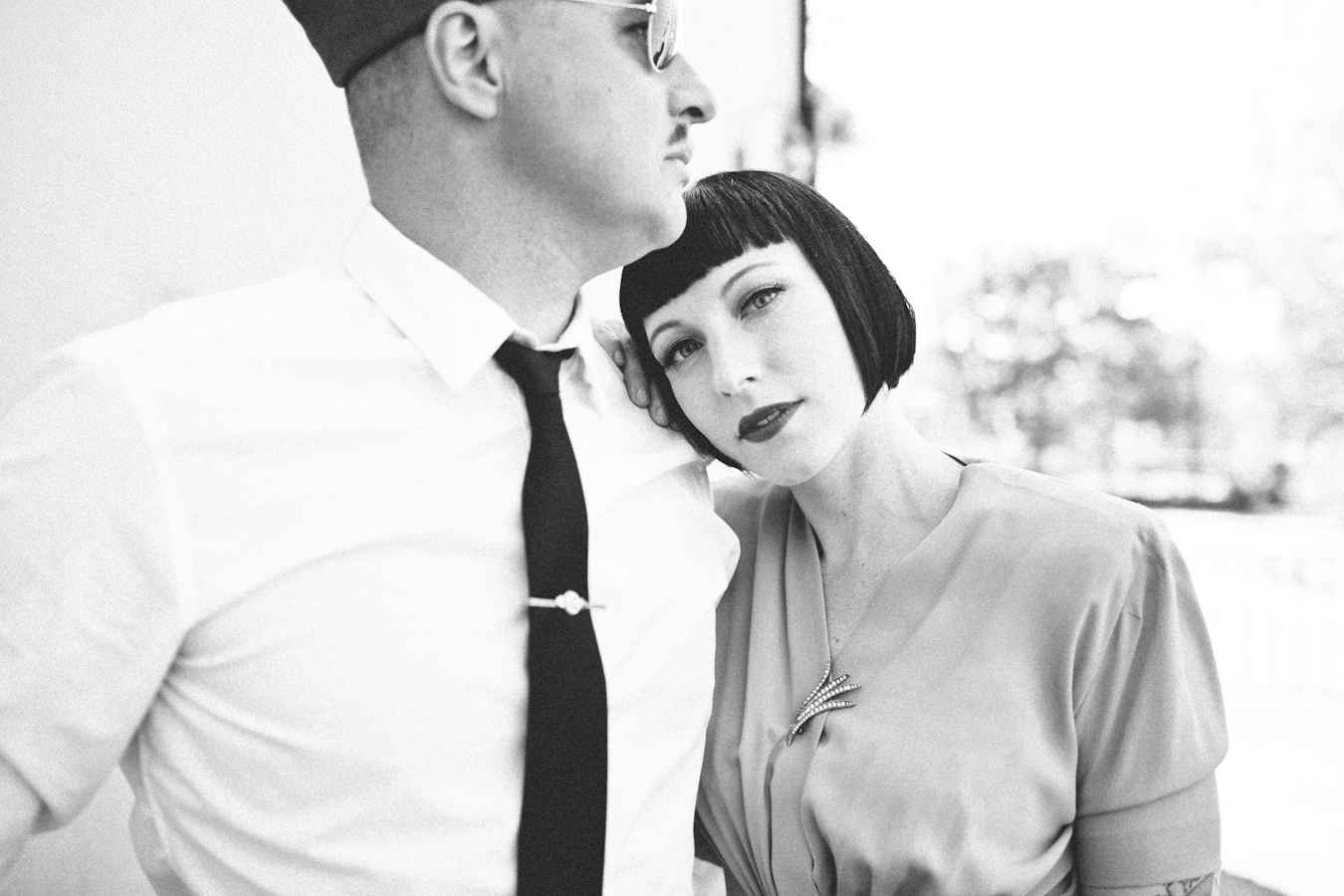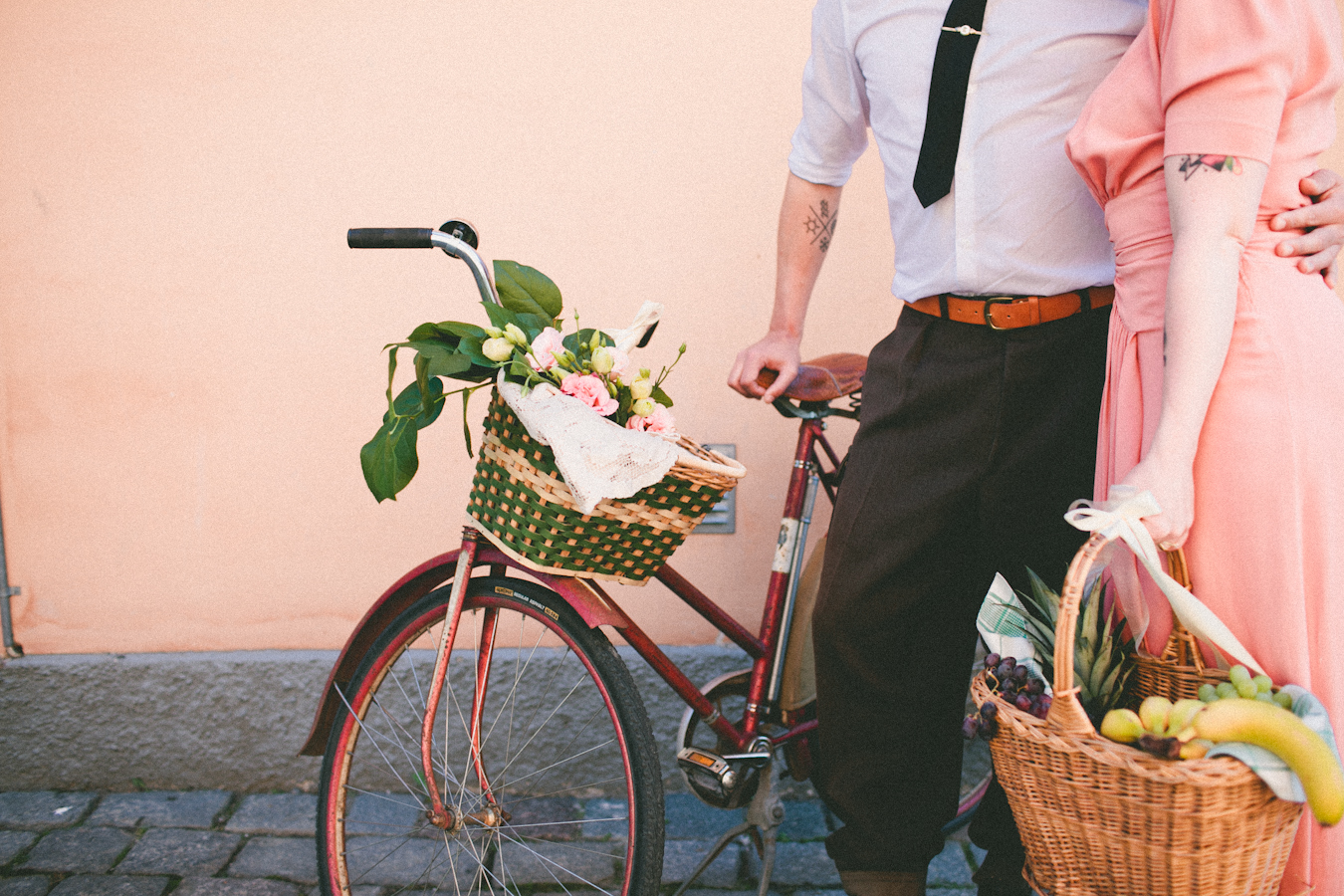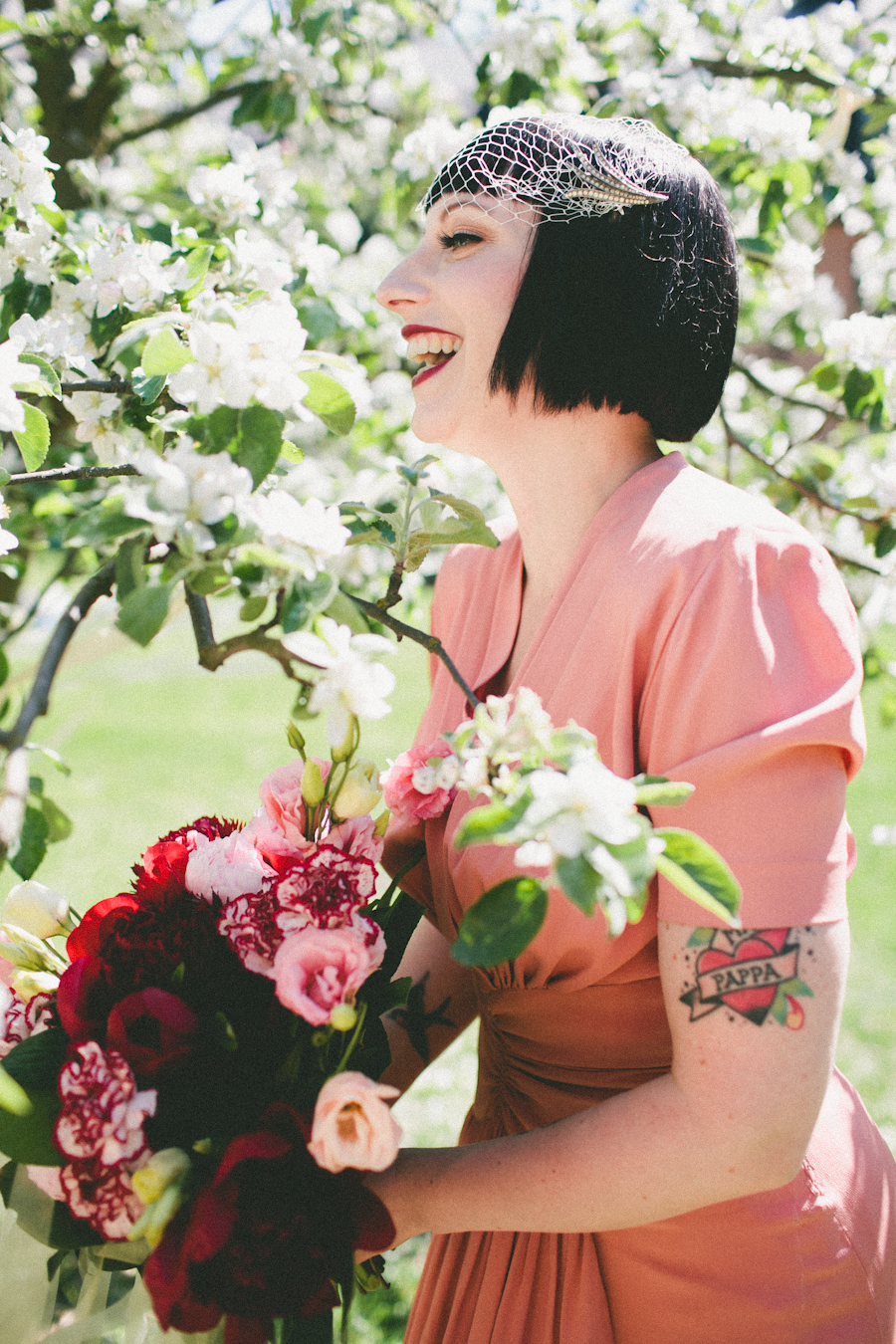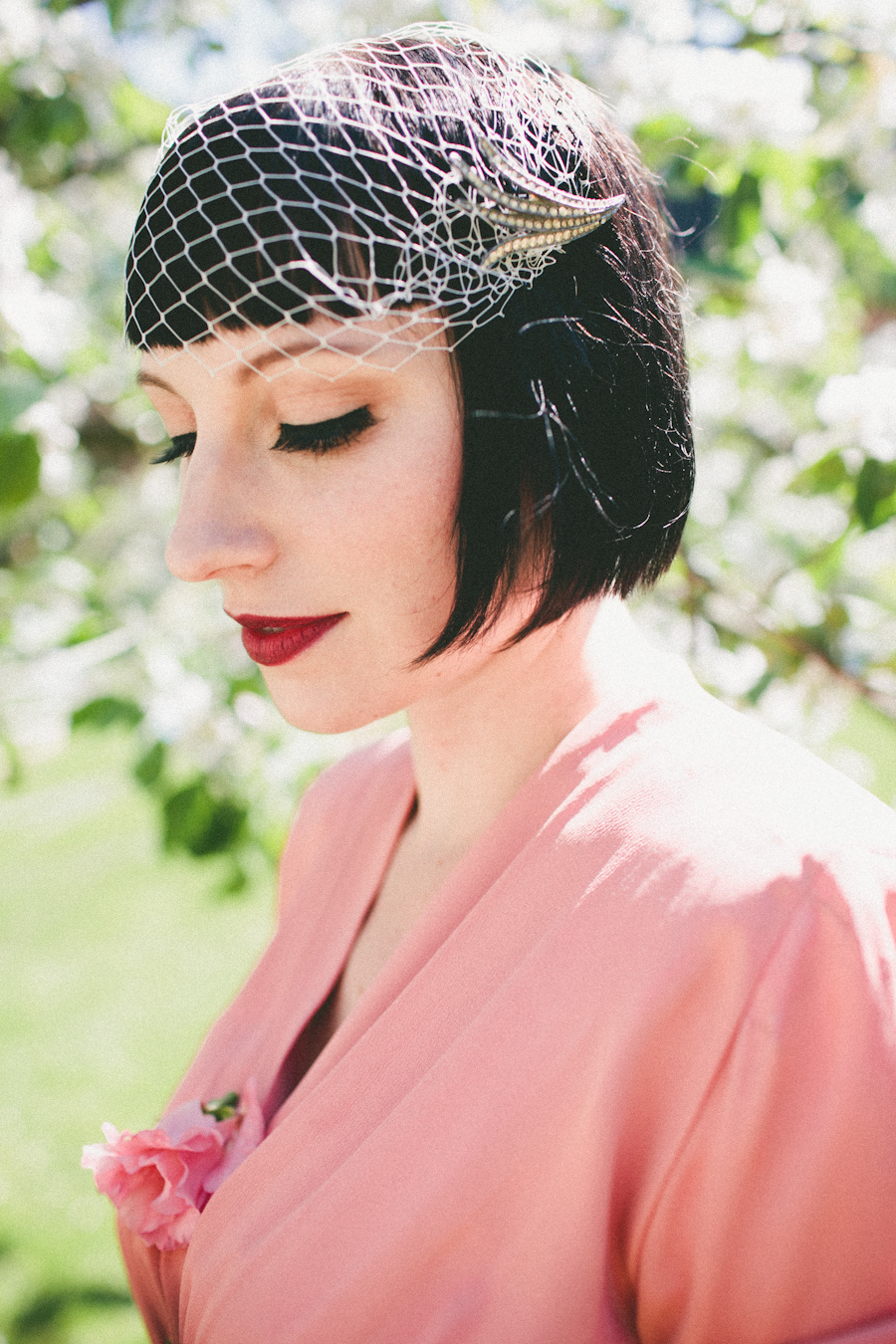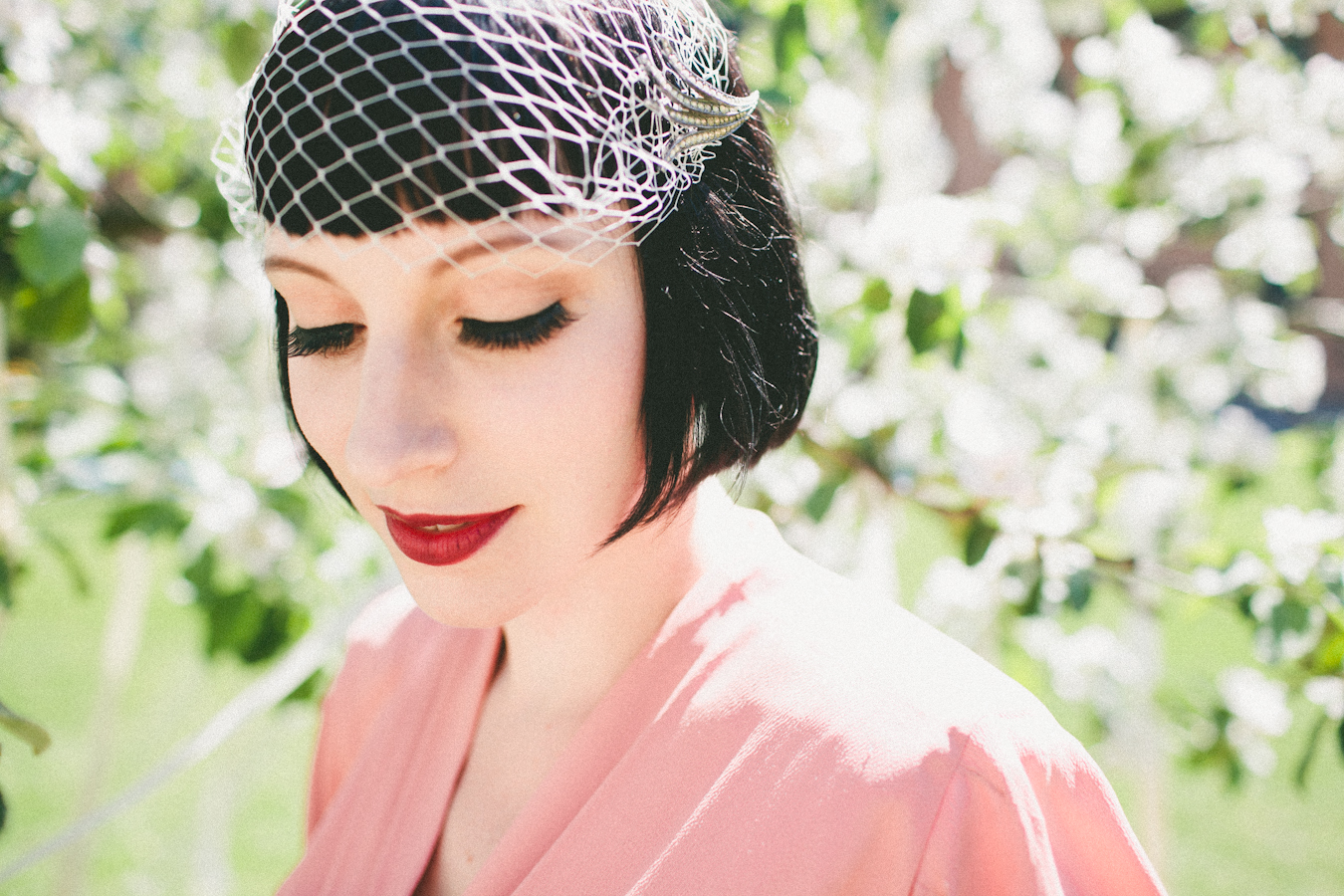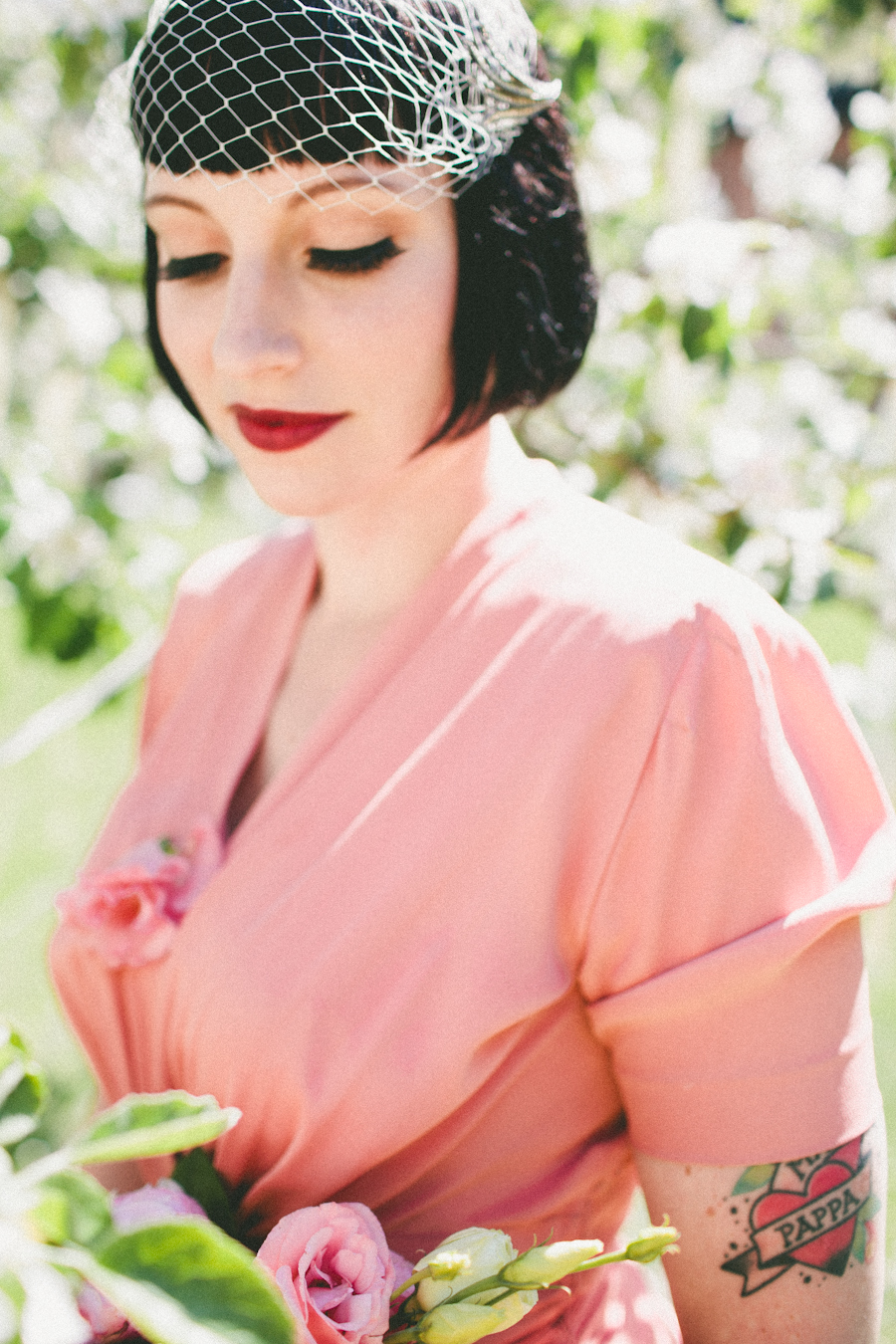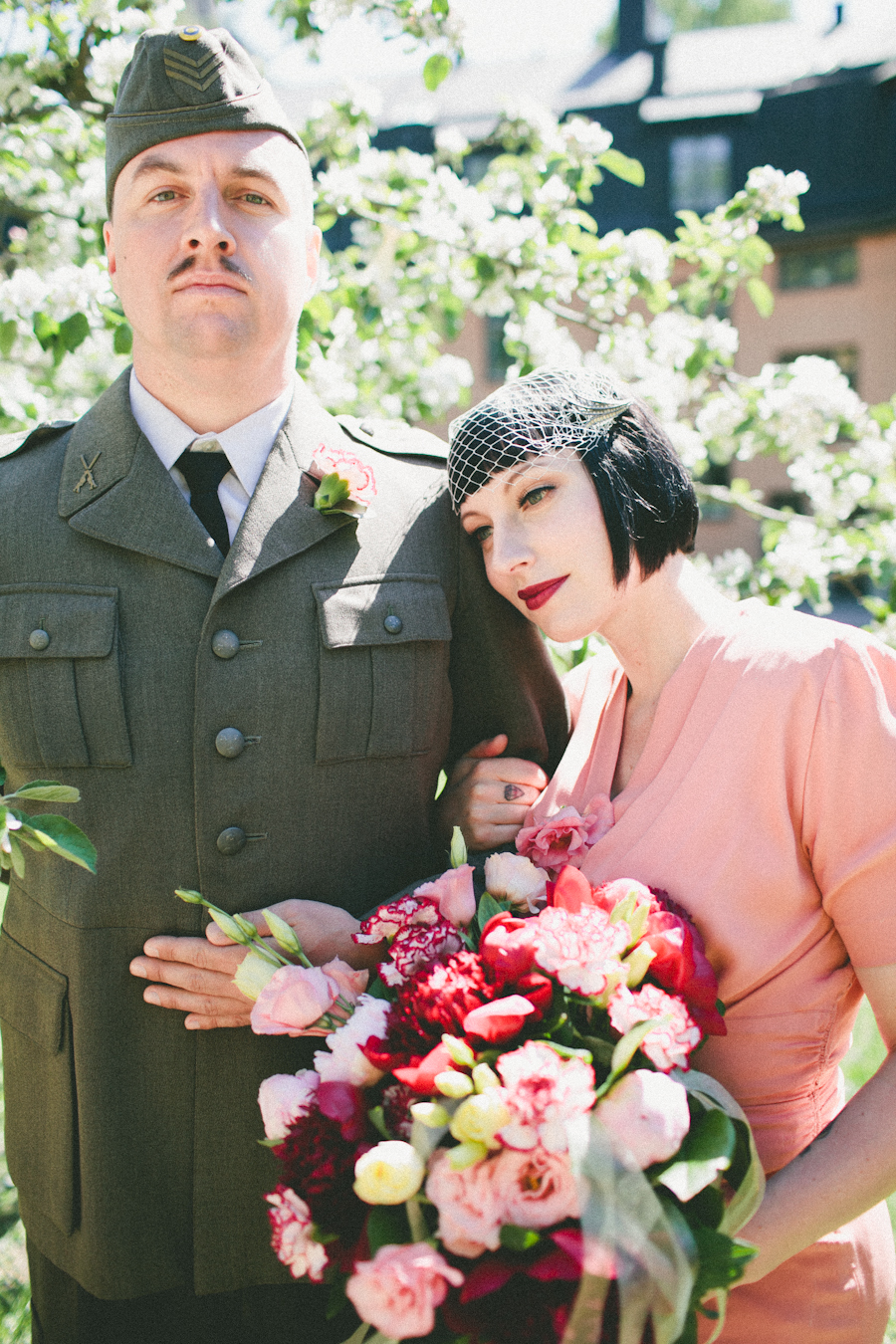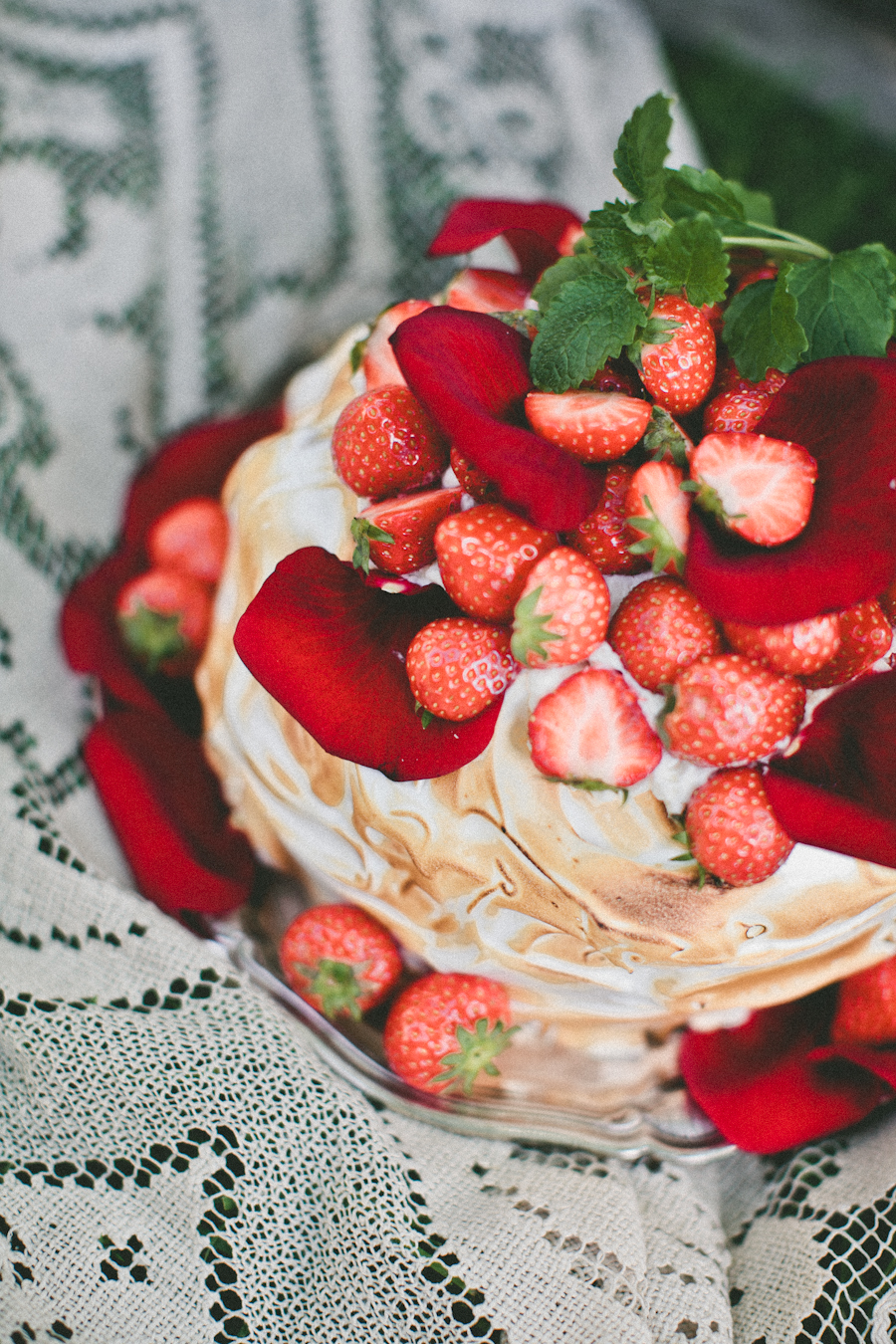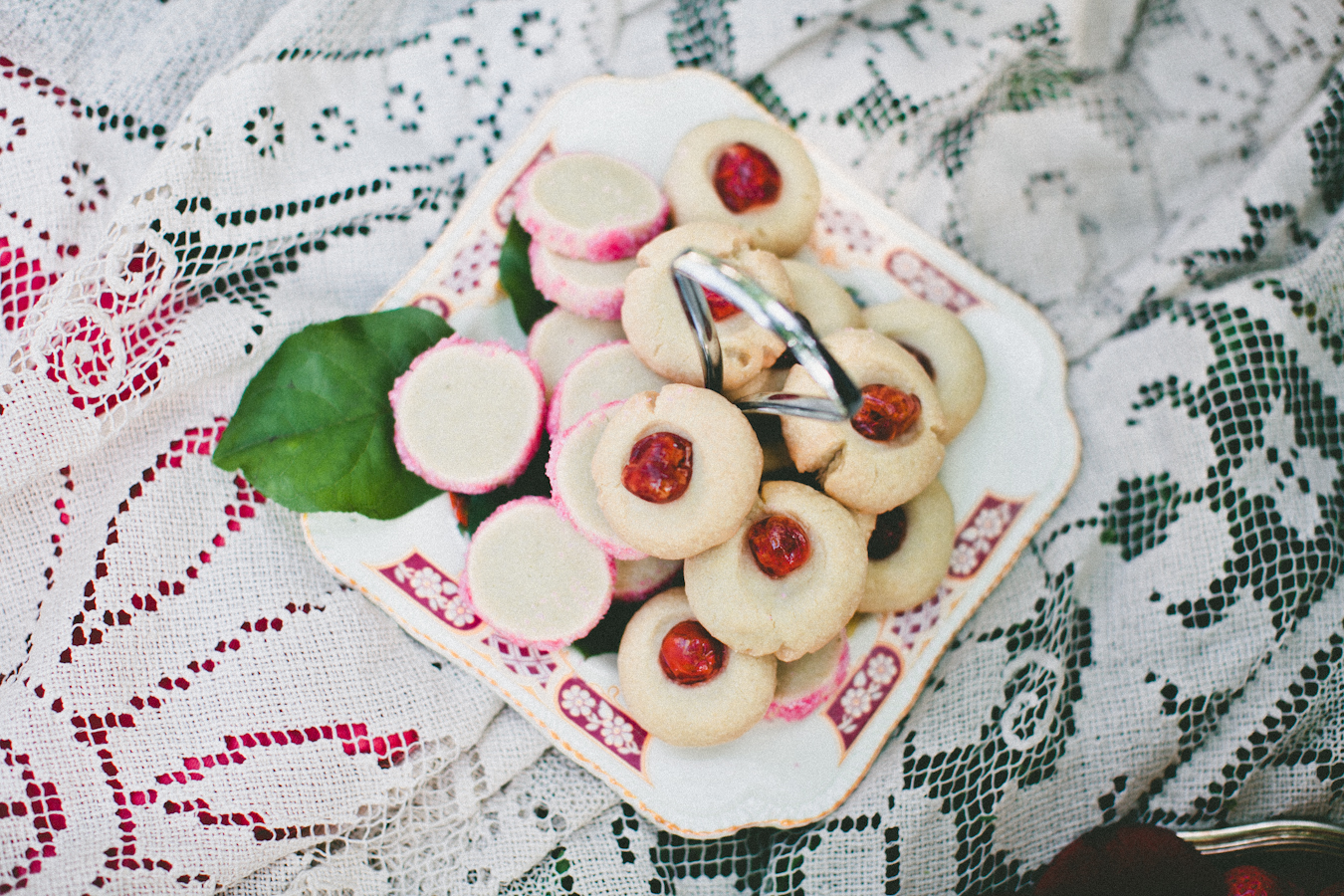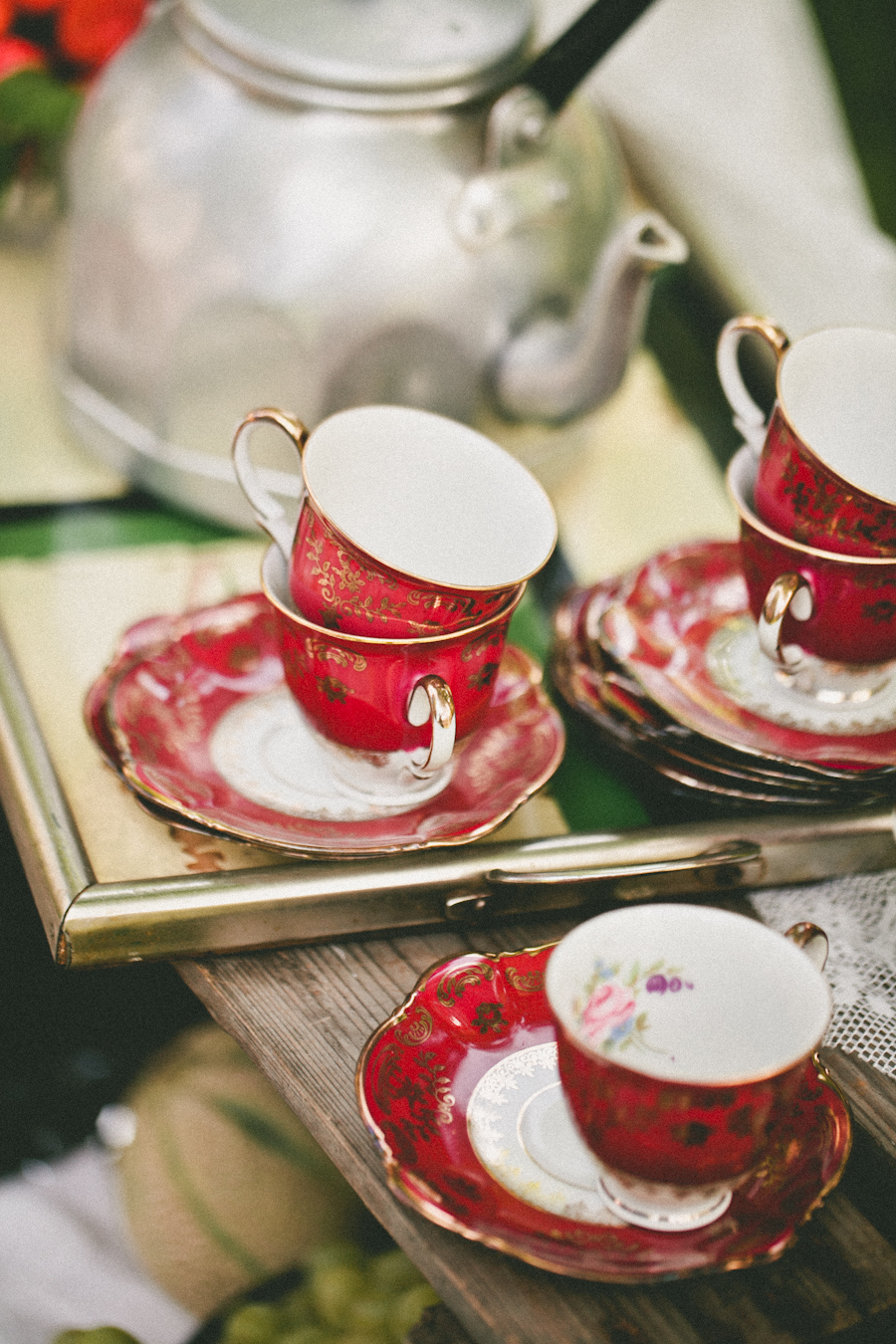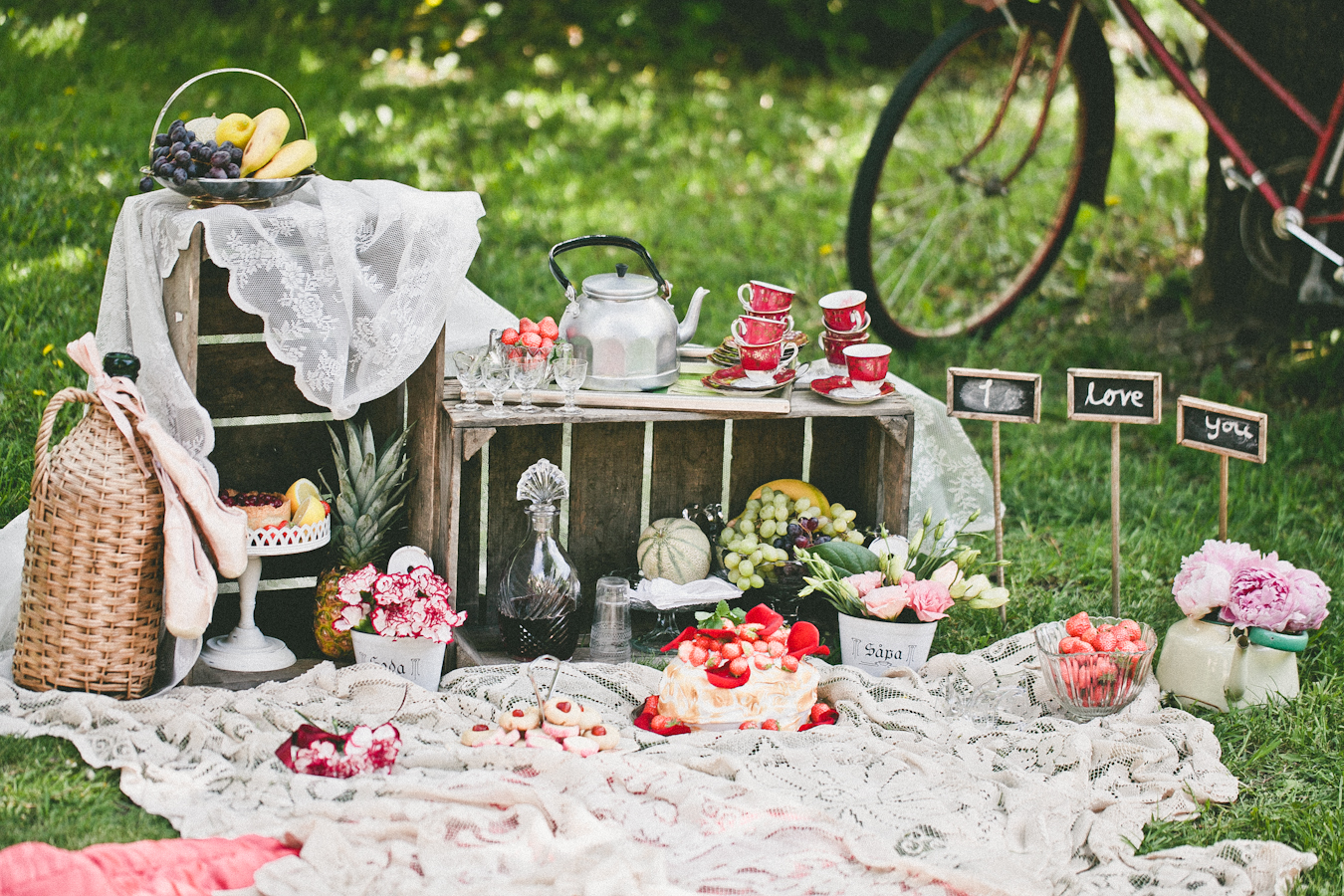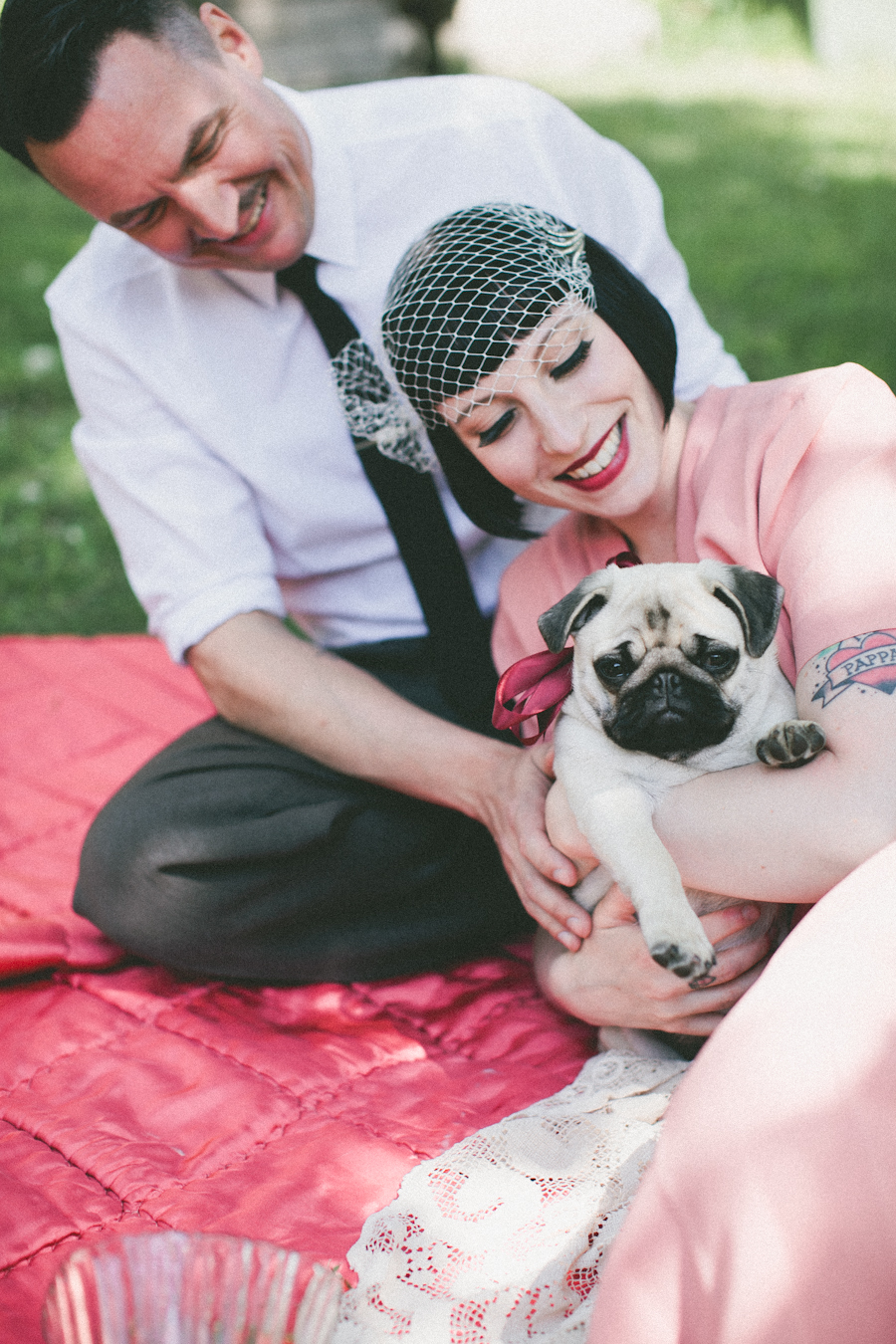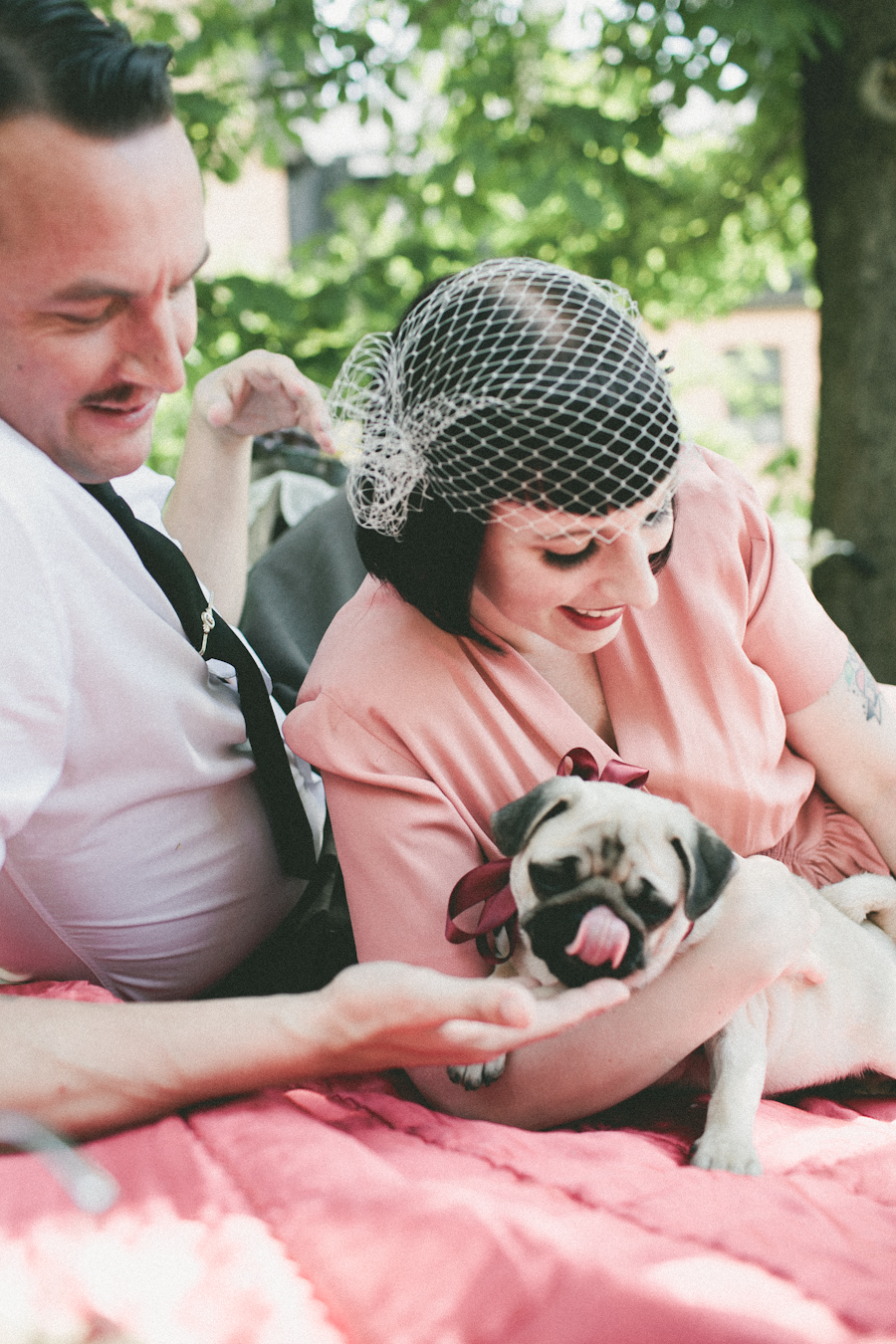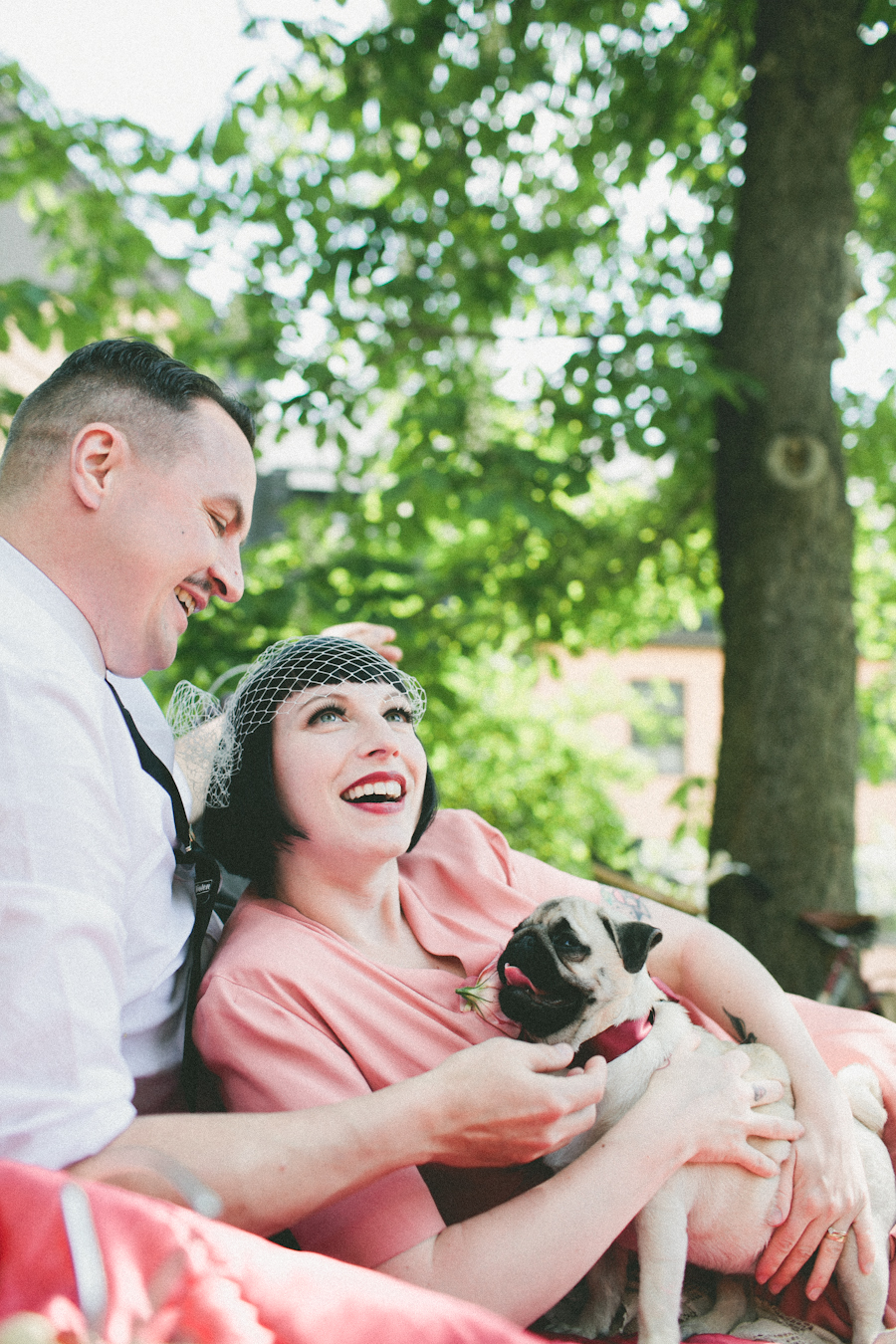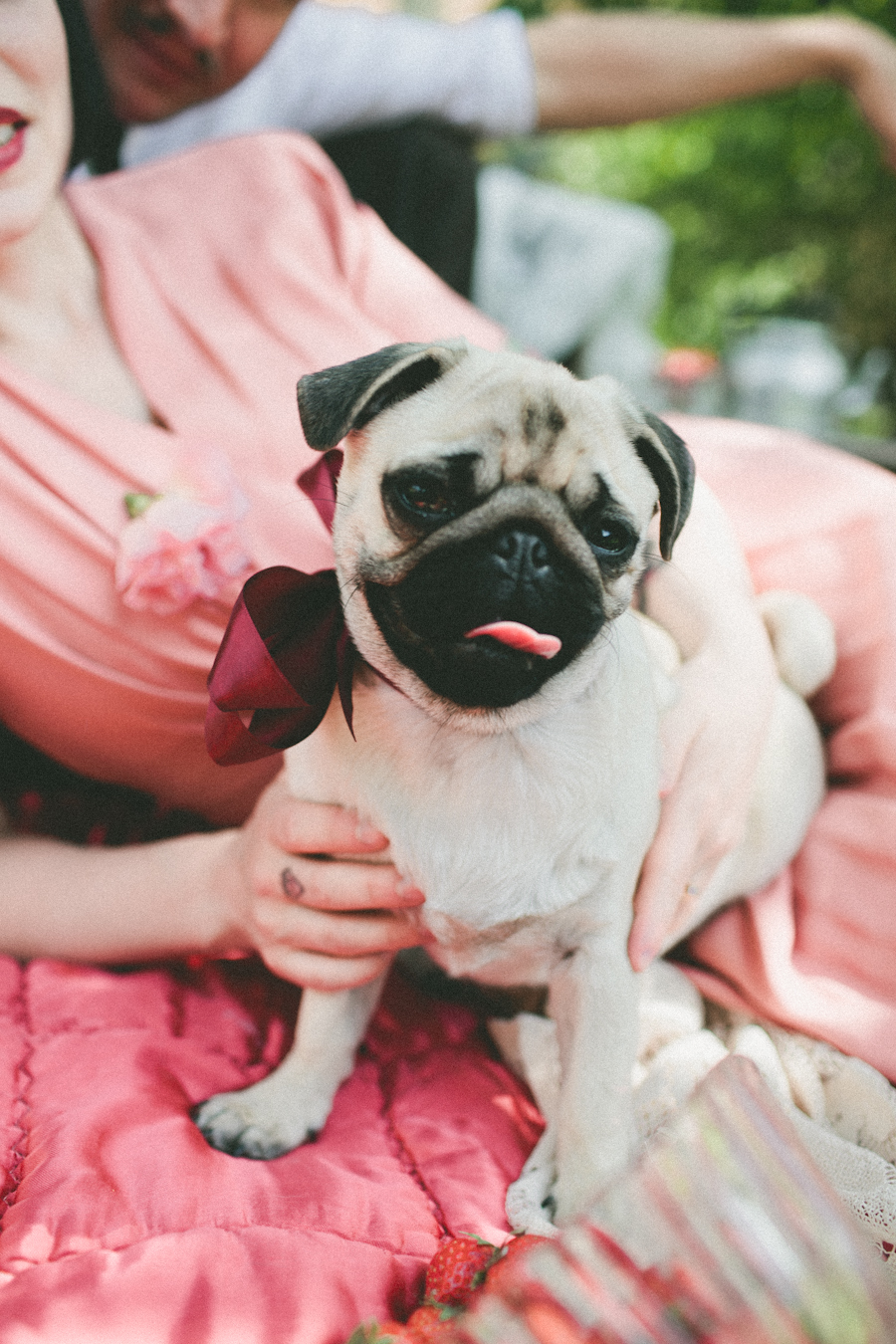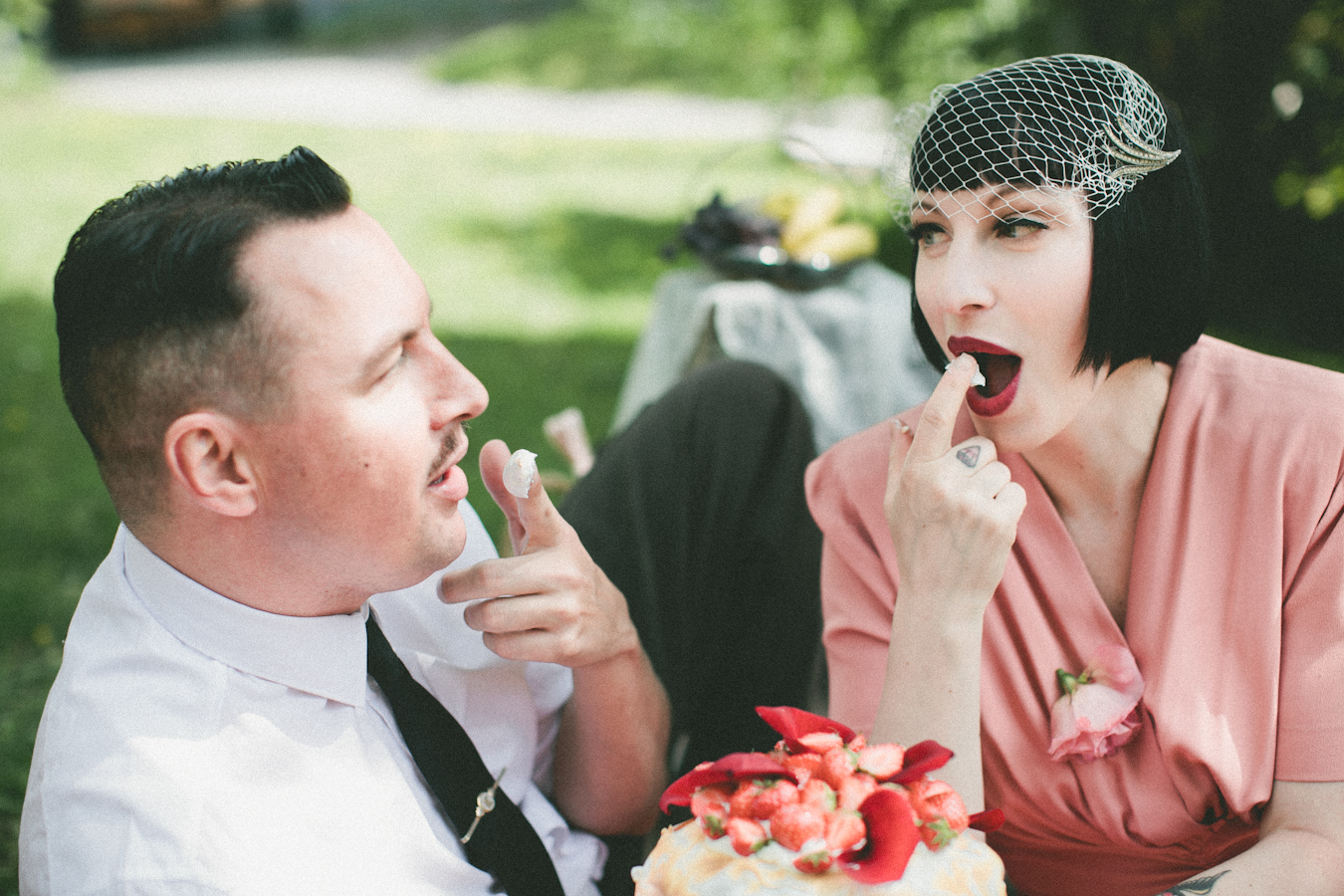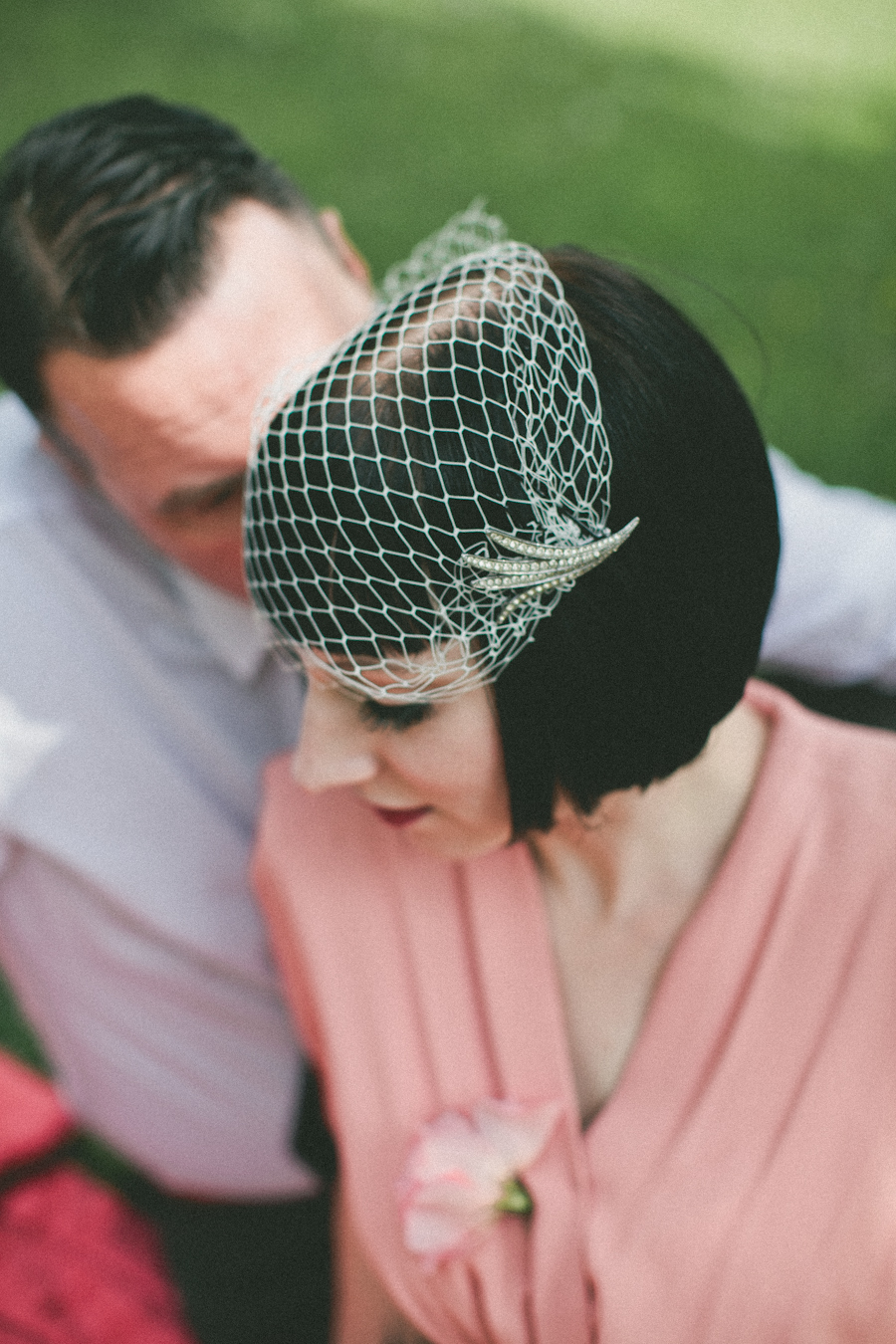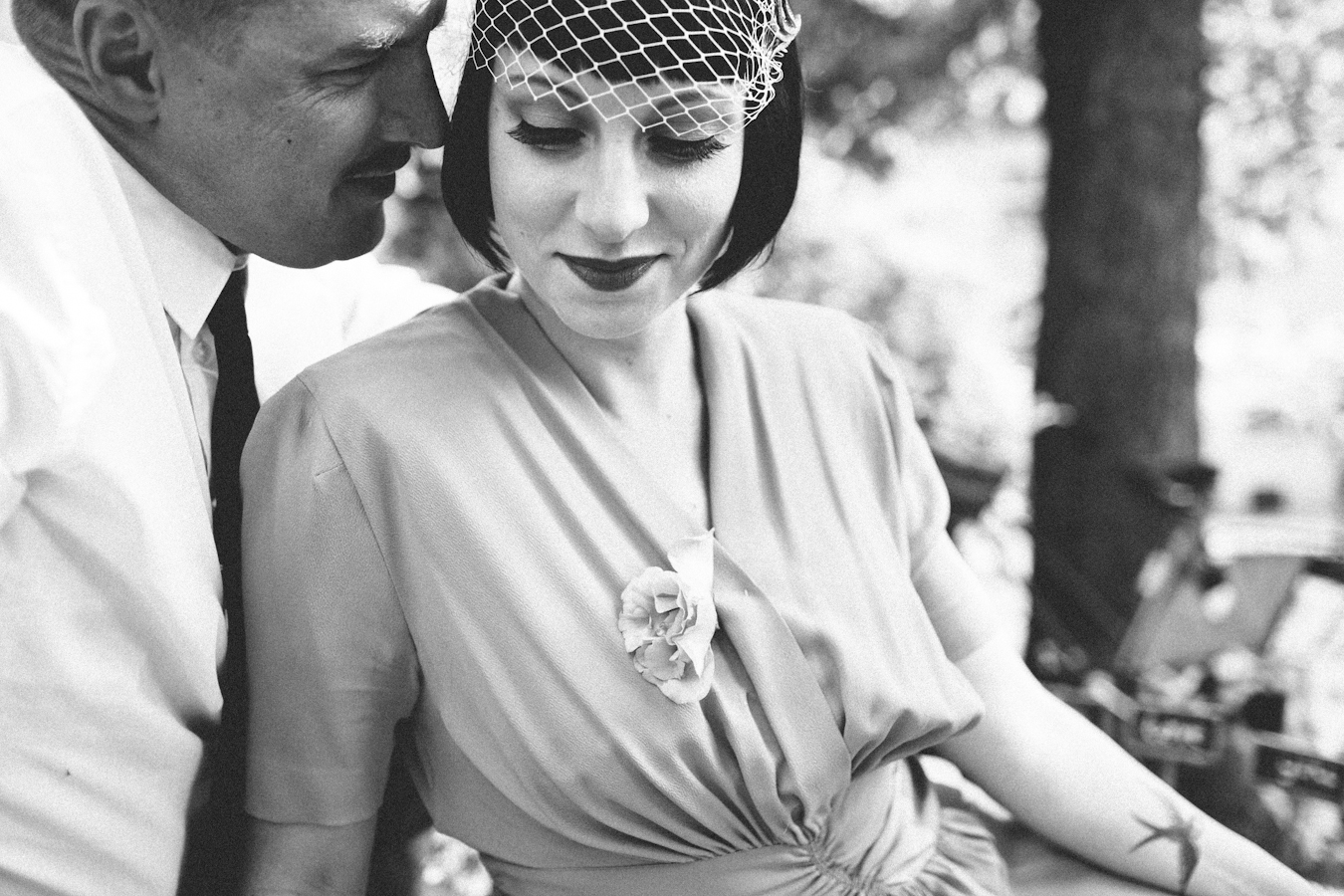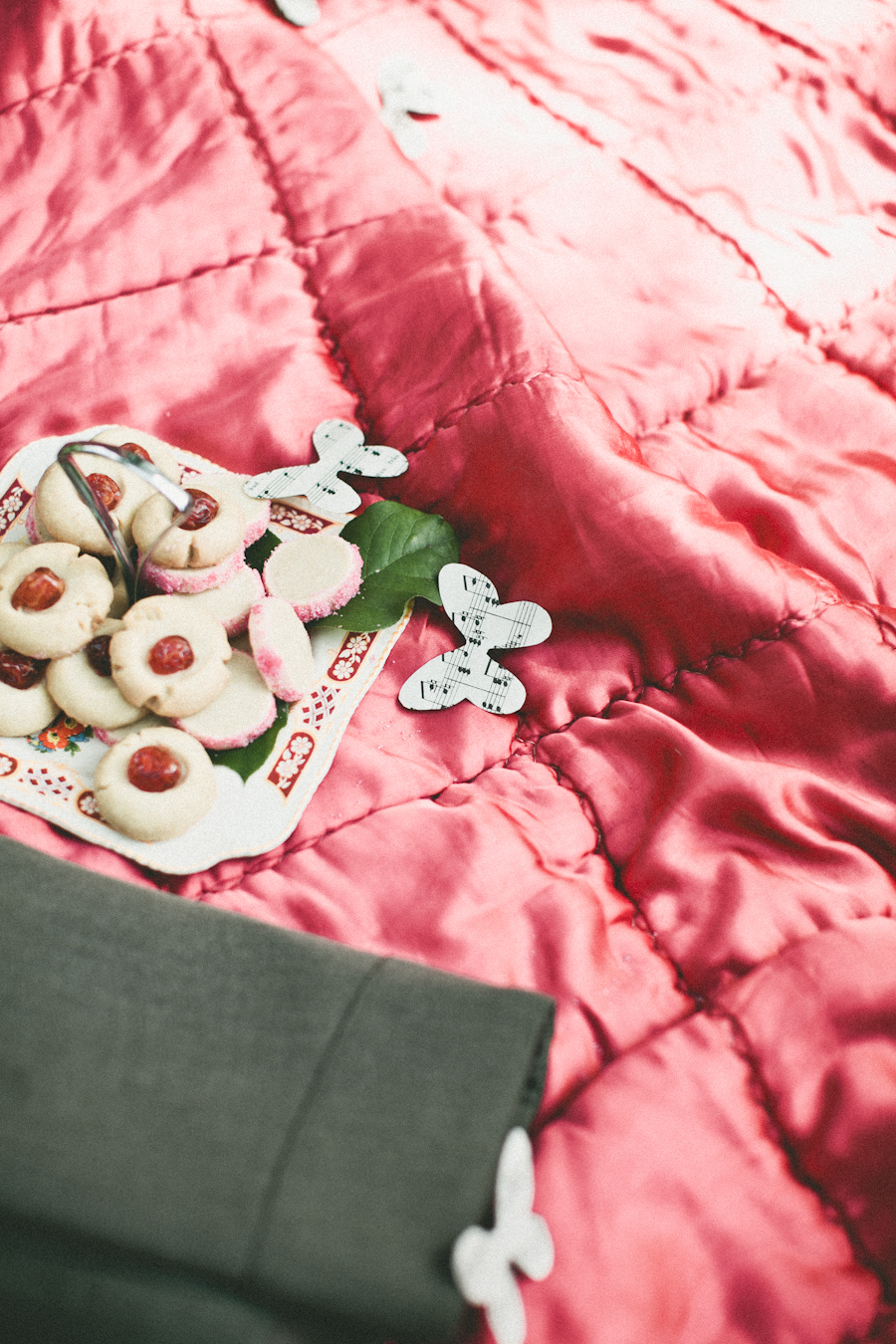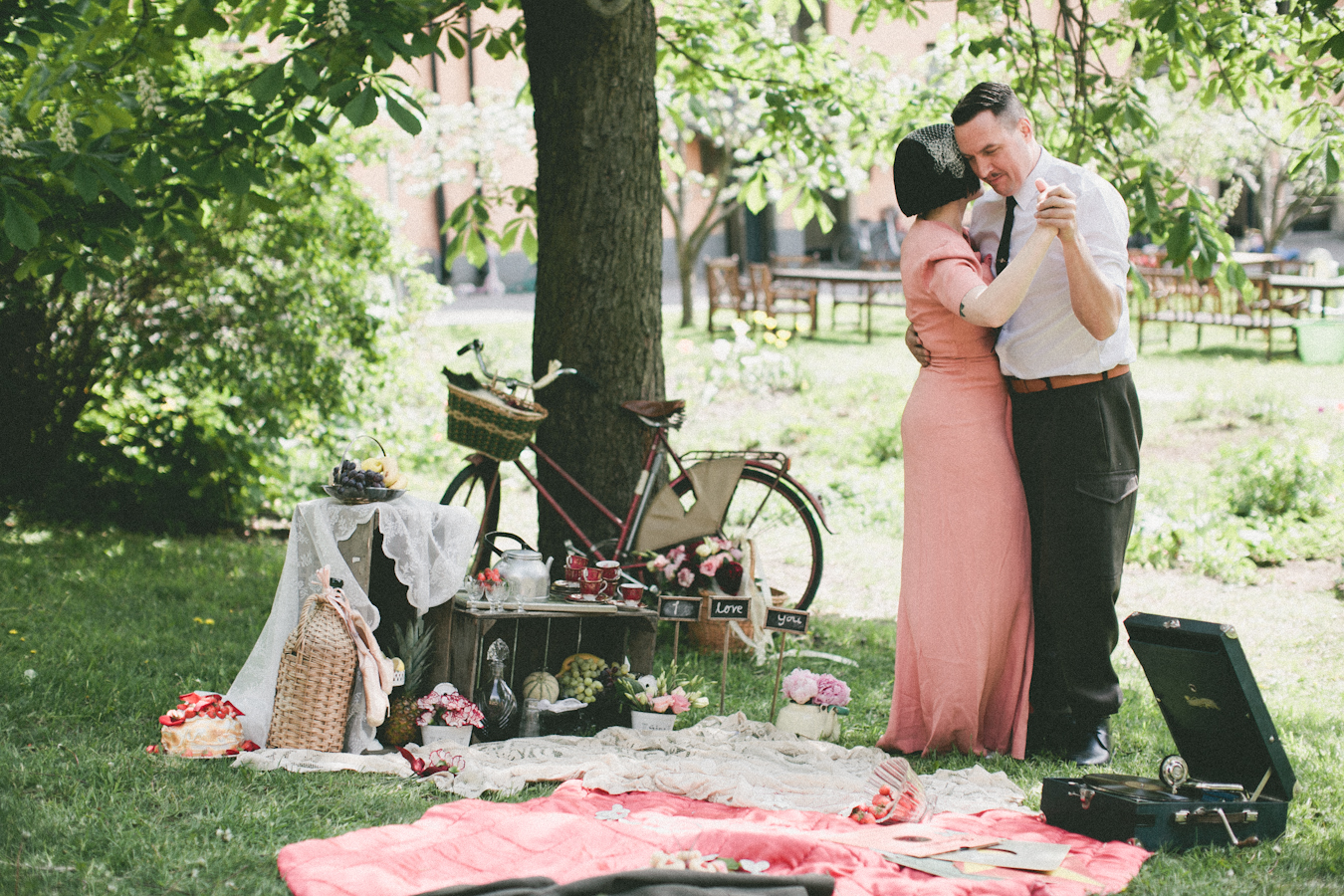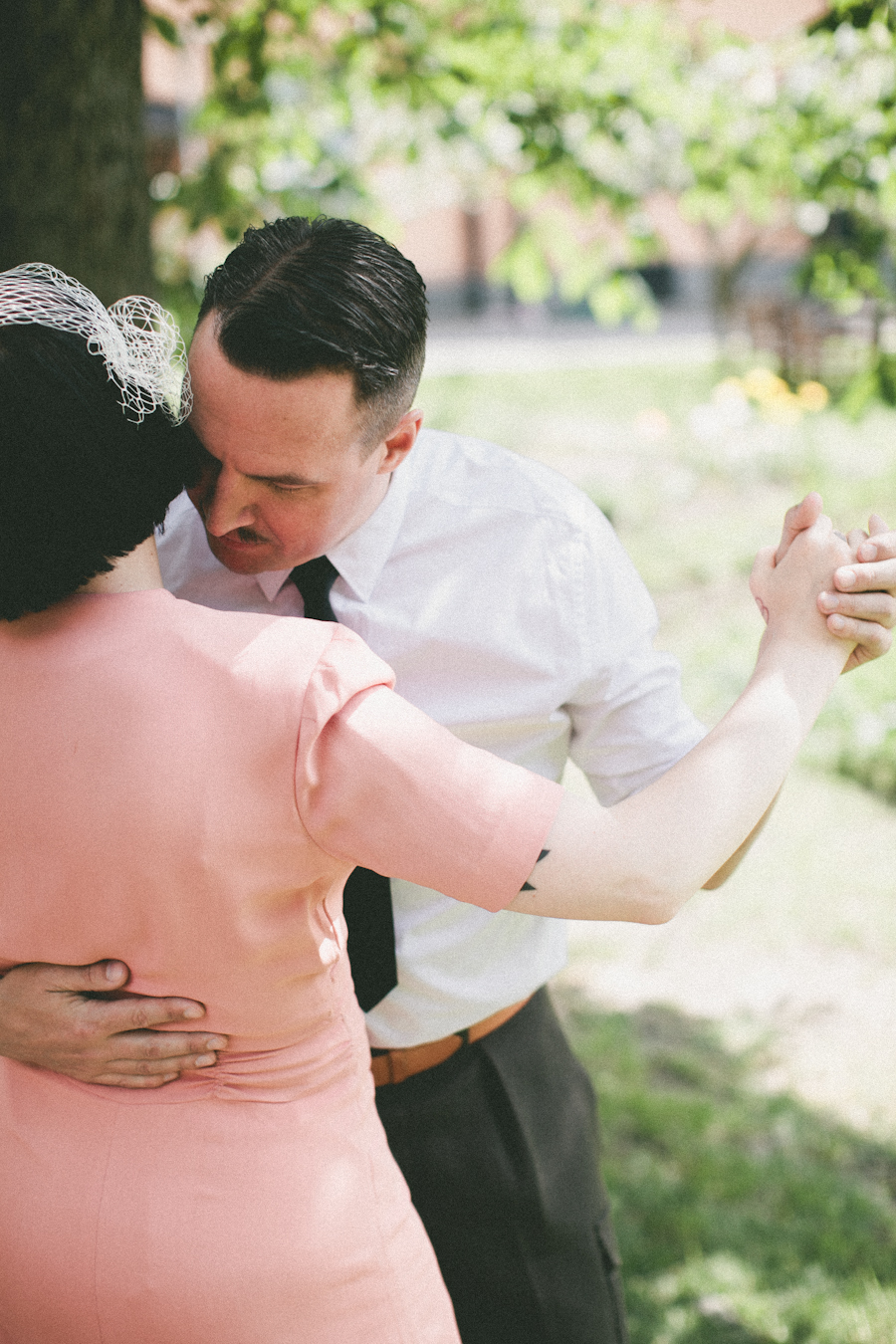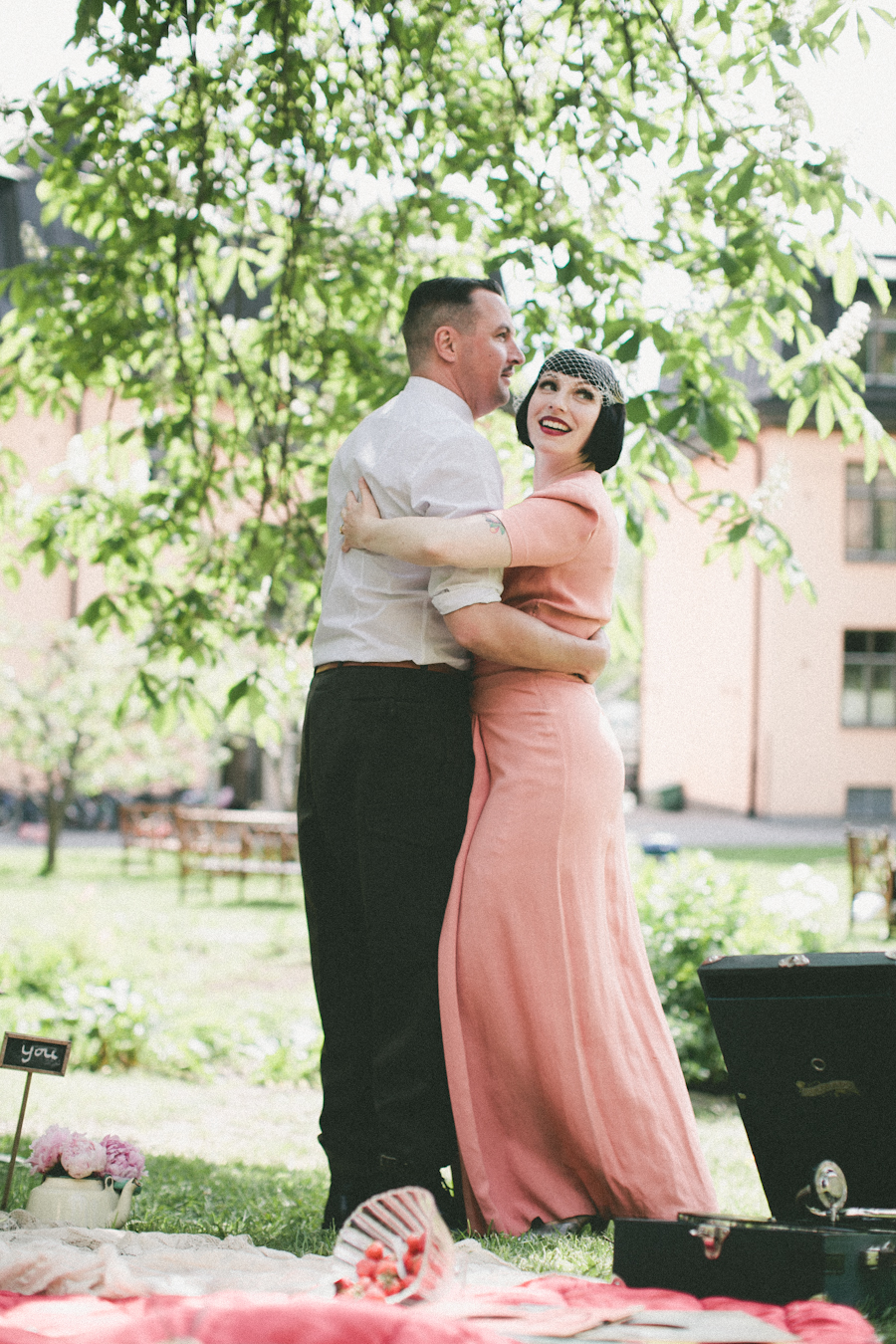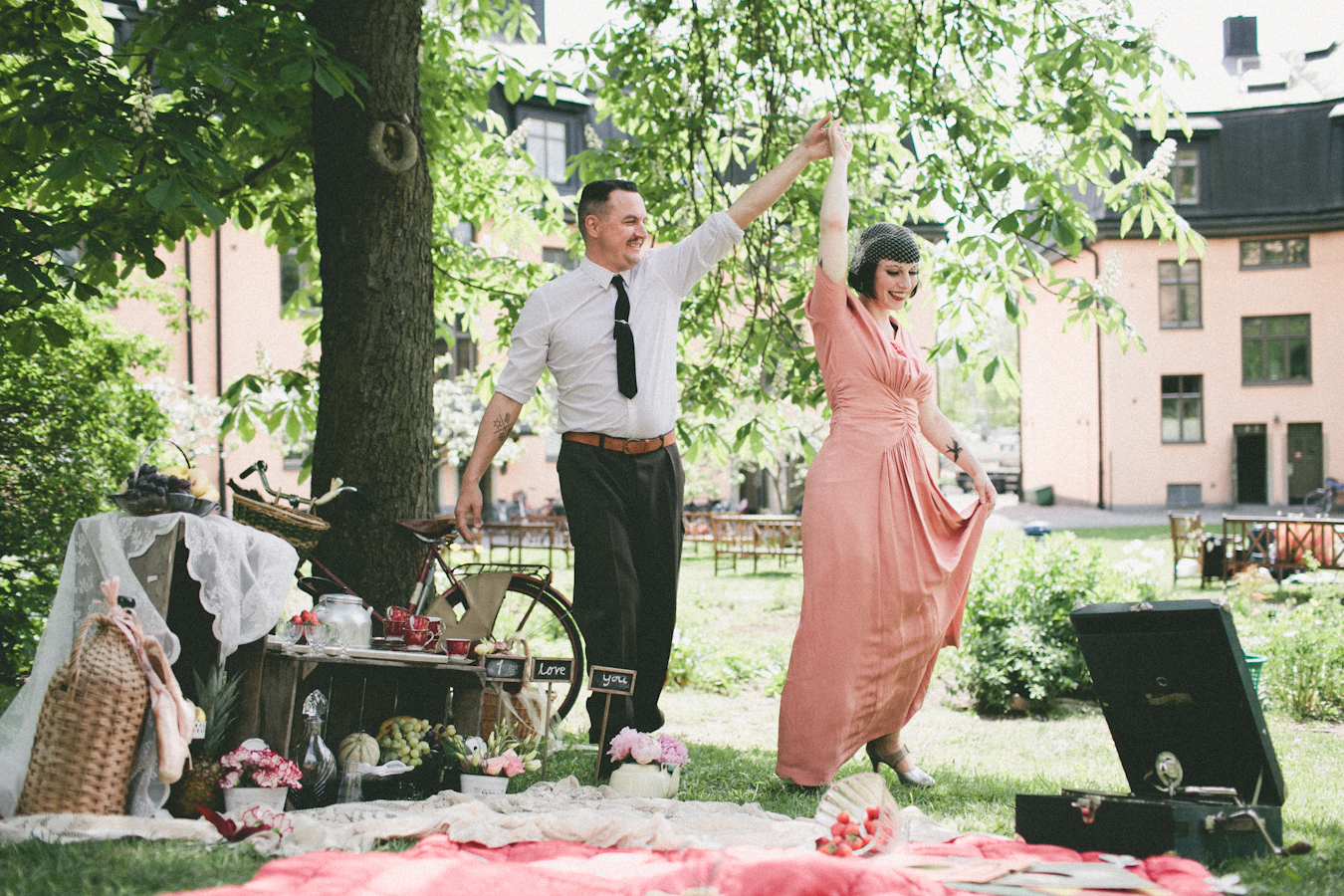 And before you go any farther, you c a n n o t miss the behind the scenes video by the fabulous Robert Ingraham.  Just be prepared for the not-quite-historically-accurate twist ending 😉
'40s Stockholm Shoot – Behind the Scenes from Robert Ingraham on Vimeo.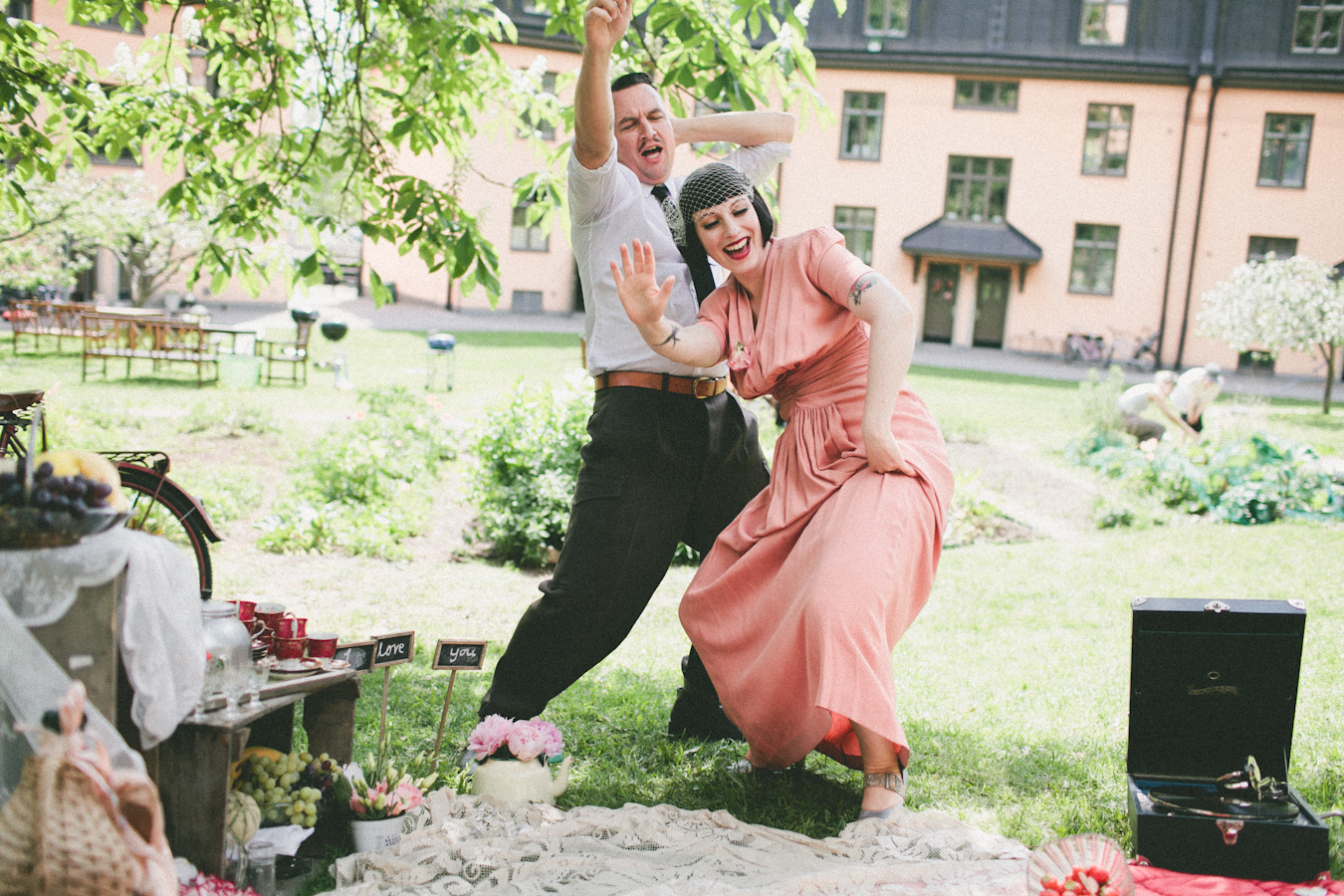 A big huge heartfelt thank you! to everyone that joined the team to make this shoot happen.  It was a total blast, and we must do it again soon!  xo
Photographers: Caroline + Jayden of Woodnote Photography
Video Credit: Robert Ingraham
Styling: Vintage Honeymoon
Make Up: Julia Conrah
Hair & flowers: Downey Blomster & Jazz
Cake & Pastries: Sugartown