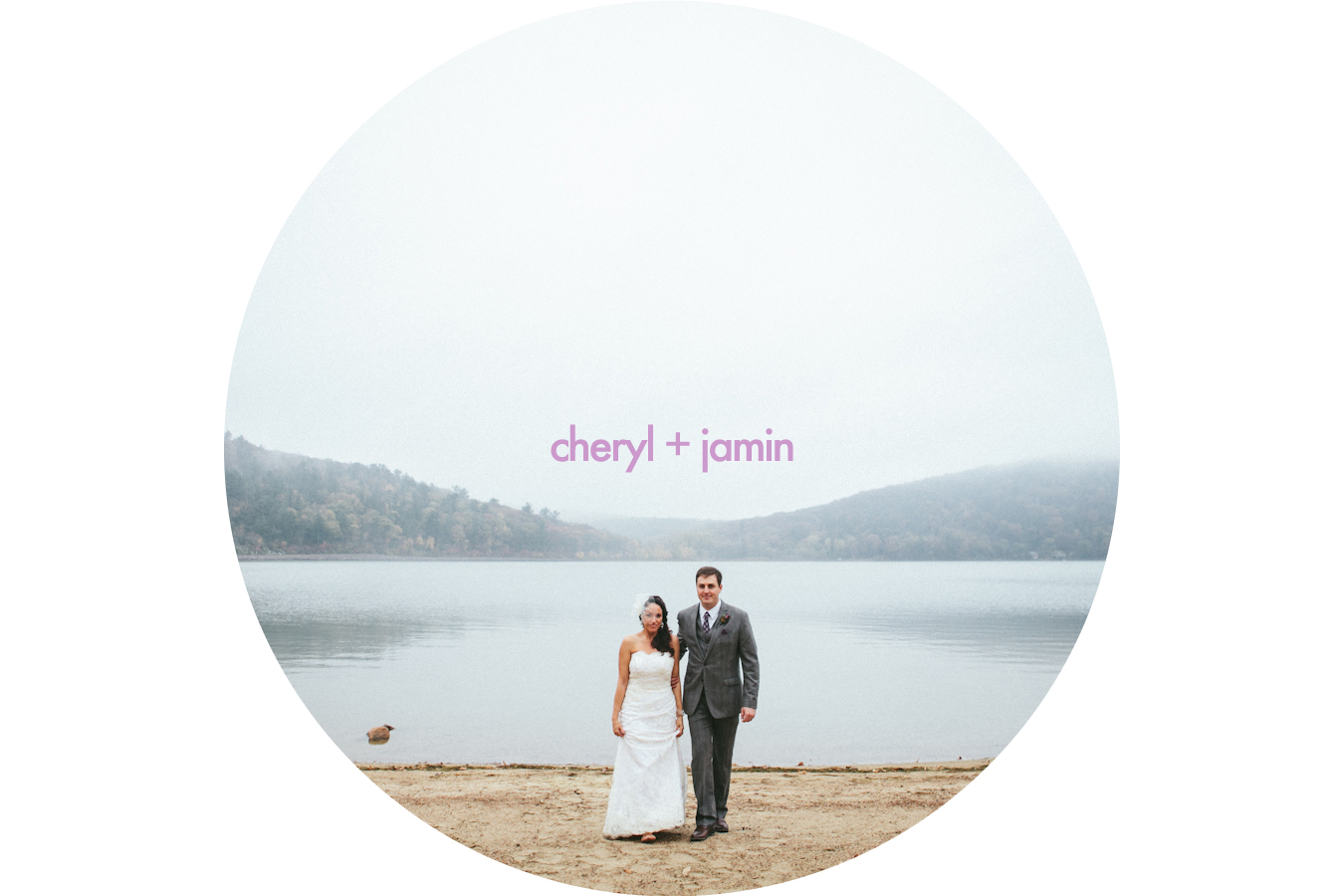 Cheryl + Jamin.  Where do we even begin?!
What happens when two adventurers who are madly in love decide to get married, and then they decide that the focus of their day is going to be their love and really great food/wine?  Possibly the best wedding of all time, that's what.
Here are a few highlights from what it was like to be in Wisconsin one day in October:
*Cheryl's bouquet was possibly the most stunning collection of flowers we'd ever laid eyes on.  (Just wait and see..!)
*Guests were handed a drink as they arrived at the ceremony, in darling glassware provided by A La Crate Vintage Rentals.
*Jamin brewed the beer himself, and baked the mini pies that were gifts for the guests.
*Our absolute favorite, Fromagination, provided the spread for the post-ceremony soiree.
*Cheryl + Jamin decided to involve their friends in their day in ways other than having them as attendants (i.e. one of their friends got ordained + performed their ceremony…!) so they didn't actually have a wedding party at all!  This meant that Jayden + I spent all afternoon roaming the stunning forests of Wisconsin, taking photos with two people in love who happened to be getting married later that day.  (This, I might add, proved to be a bonding experience that resulted in us considering each other friends by the end of the day!  So much fun.)
*They walked into their ceremony + down the aisle together, and, might I add, to the piece Comptine d'Un Autre Été by Yann Tiersen from Amélie.  (Just a request to future couples who are going to use this song?  Give me a heads up so I can control my emotions, OK?  Hearing that piece sent me into the weeps!)
*Instead of having a 'normal' guestbook, Cheryl + Jamin asked their guests to bring one of their own wedding photos so that they could display them at their ceremony and then keep them!
*Rather than having a traditional reception, they hosted their guests at an absolutely divine dinner at Harvest in Madison, and then relocated to the Essen Haus, Madison for boots full of beer + polka dancing (!!!).
*Cheryl + Jamin went to Iceland + Norway for their honeymoon … chasing the Northern Lights … holy freak-me-out romantic!

Honestly, this was such a remarkable day of joy, celebrations + fun… one we'll never forget + we know that the other guests feel exactly the same way!  We're so excited to share a little window into the fun that we had.
From one C+J to another C+J, Guys, really, you have been more generous + lovely to us than we know how to thank you for.  It was such an honor for us to be the only 2 people to spend most of your day with you, and you were so welcoming to us.  We truly felt like friends + guests rather than simply photographers.  You inspire us + make us so grateful to have the job that we do!  See you soon ?!  xo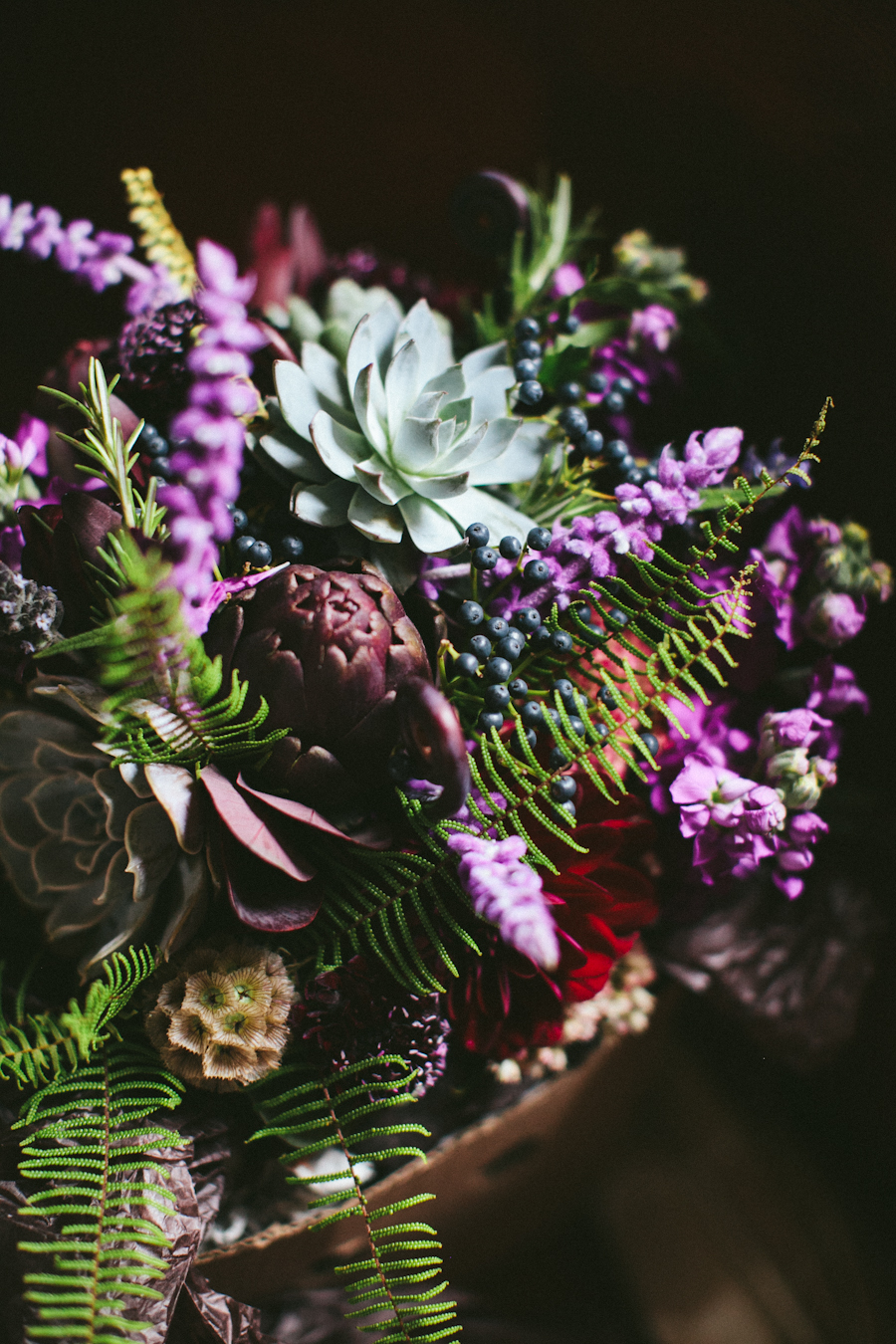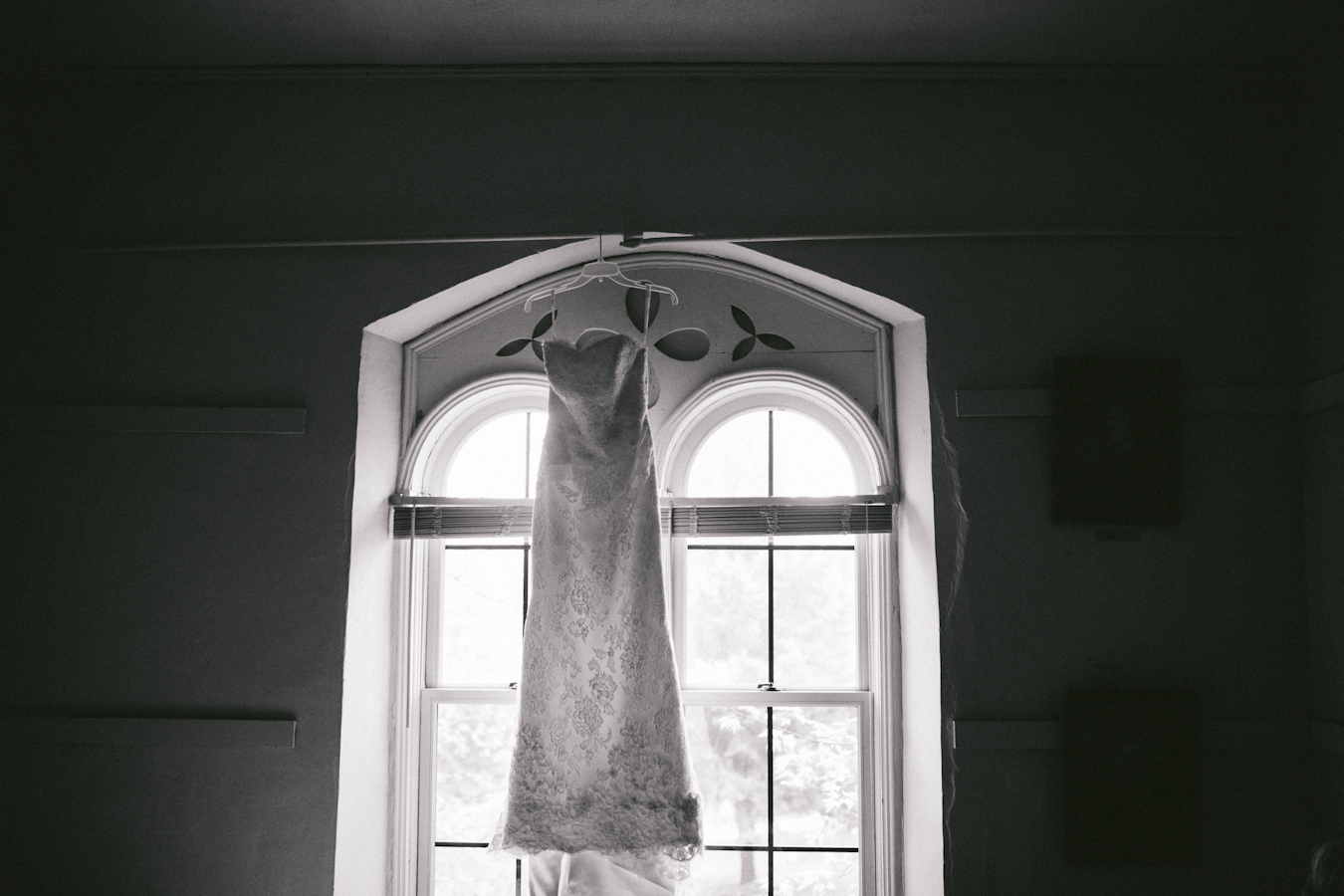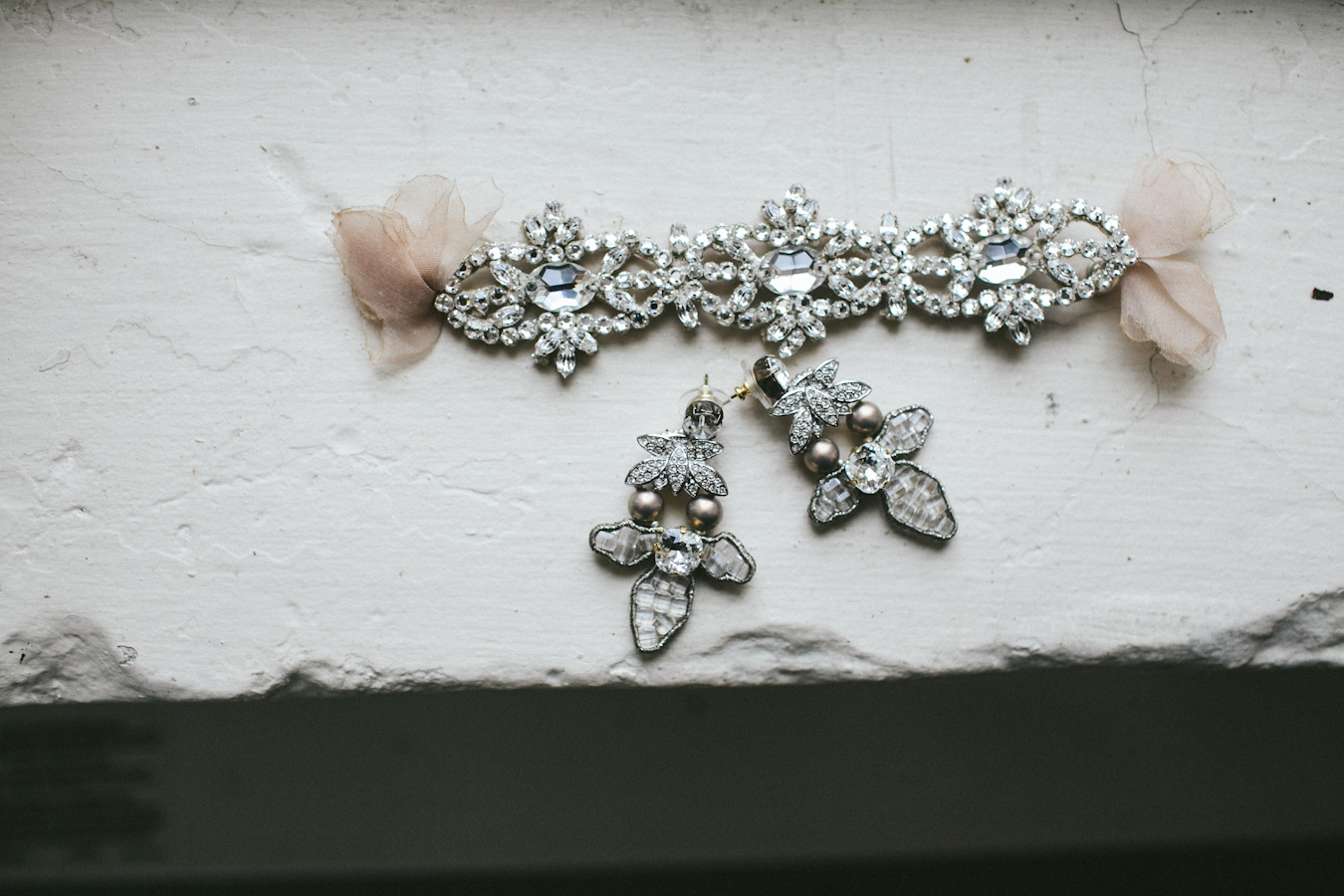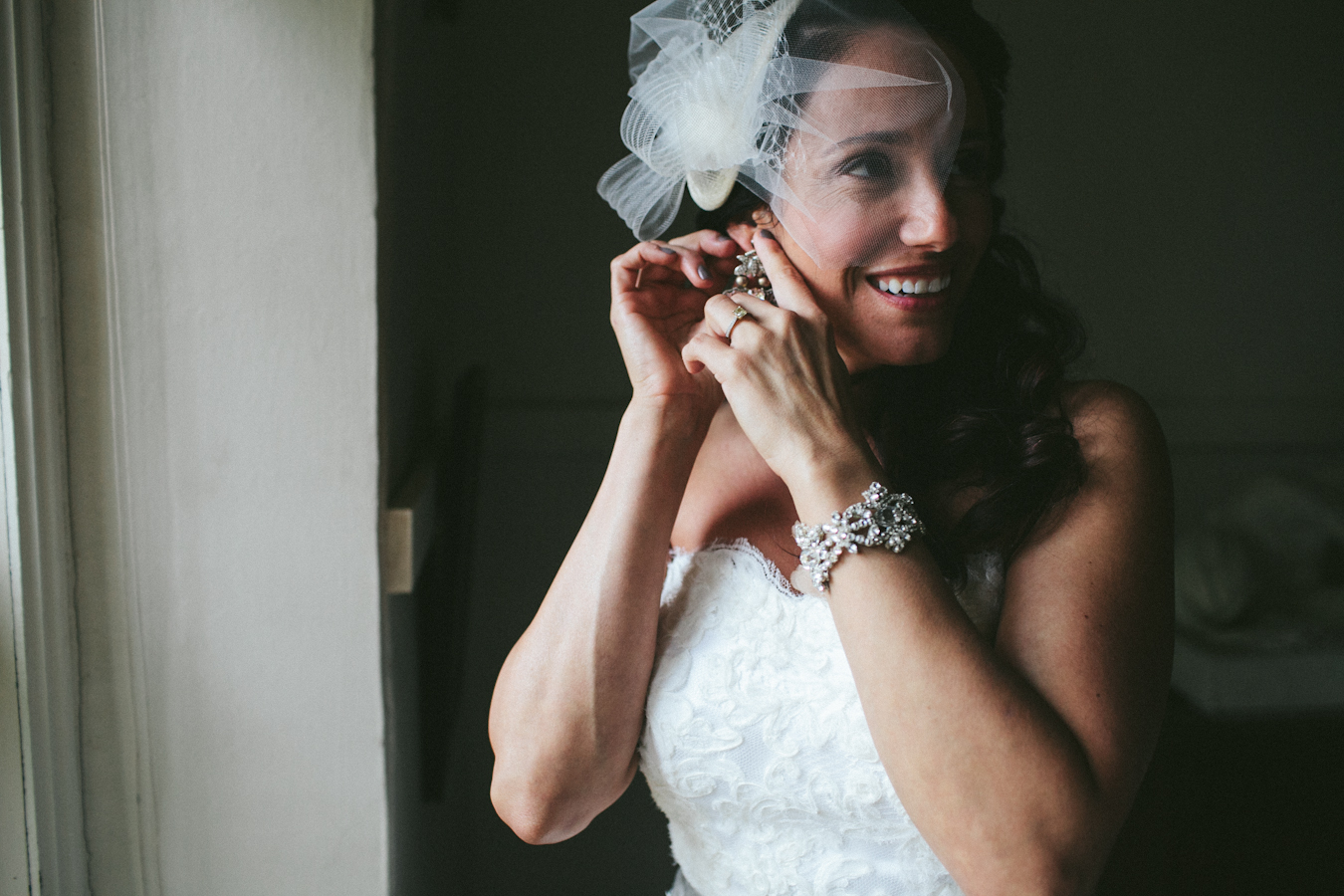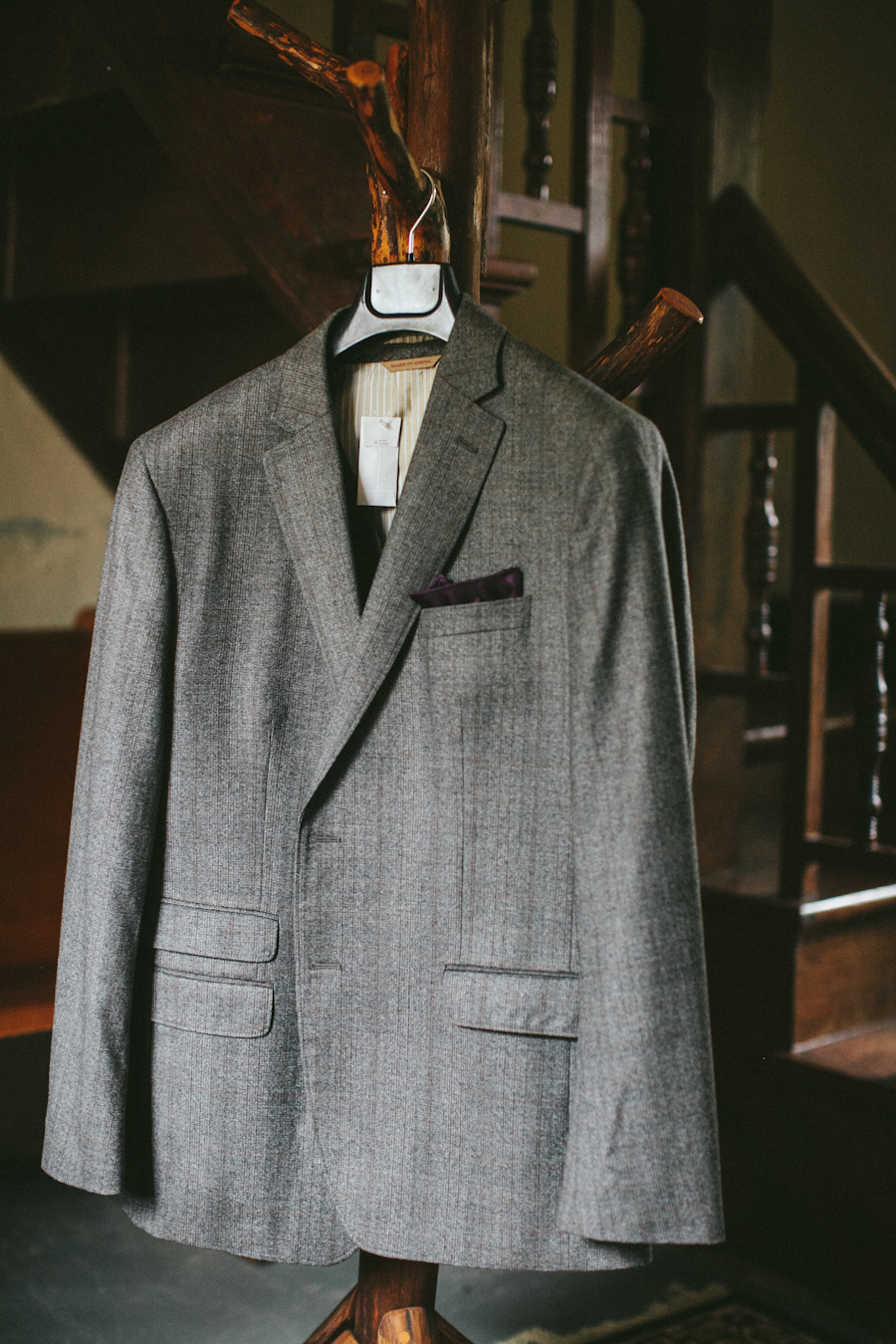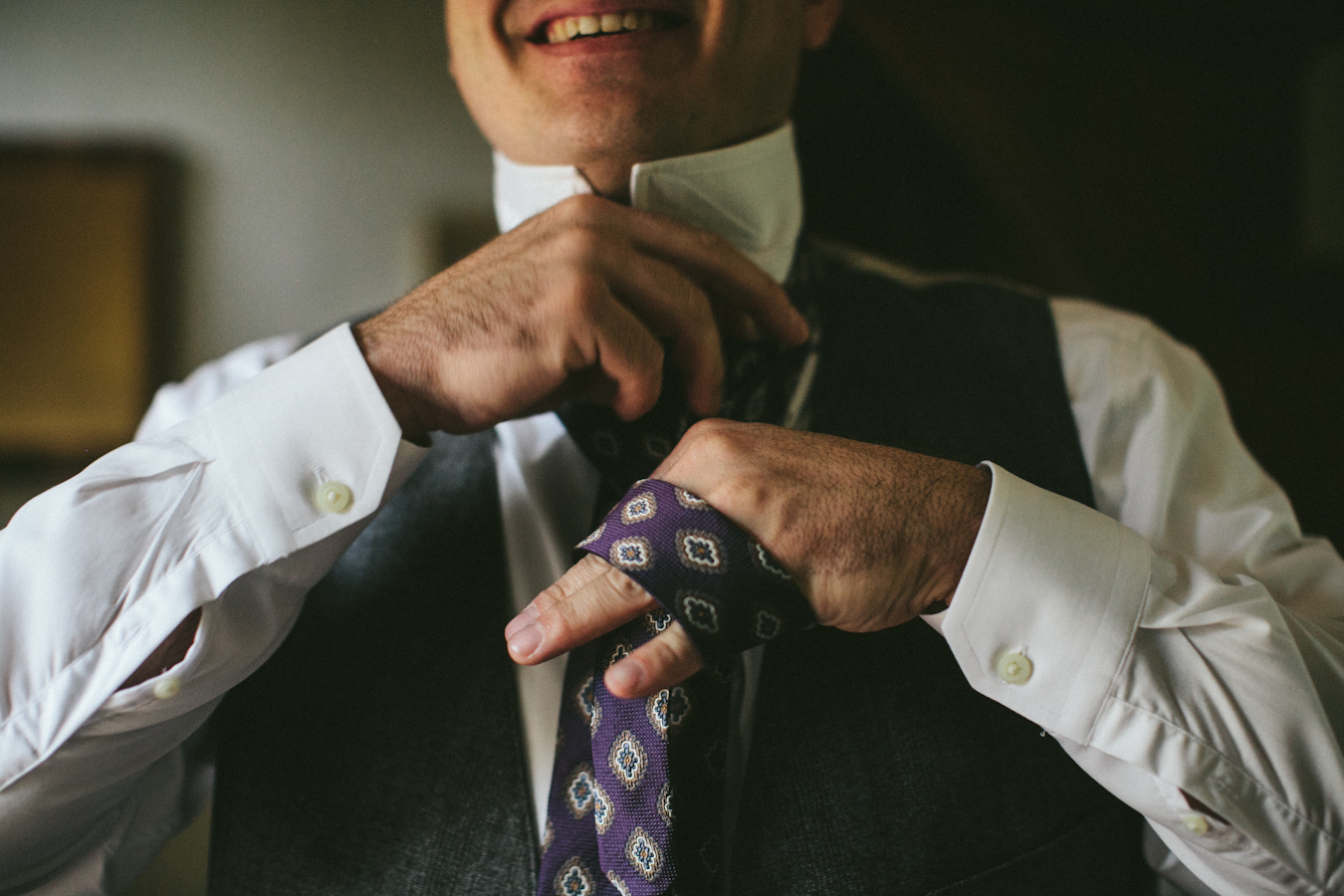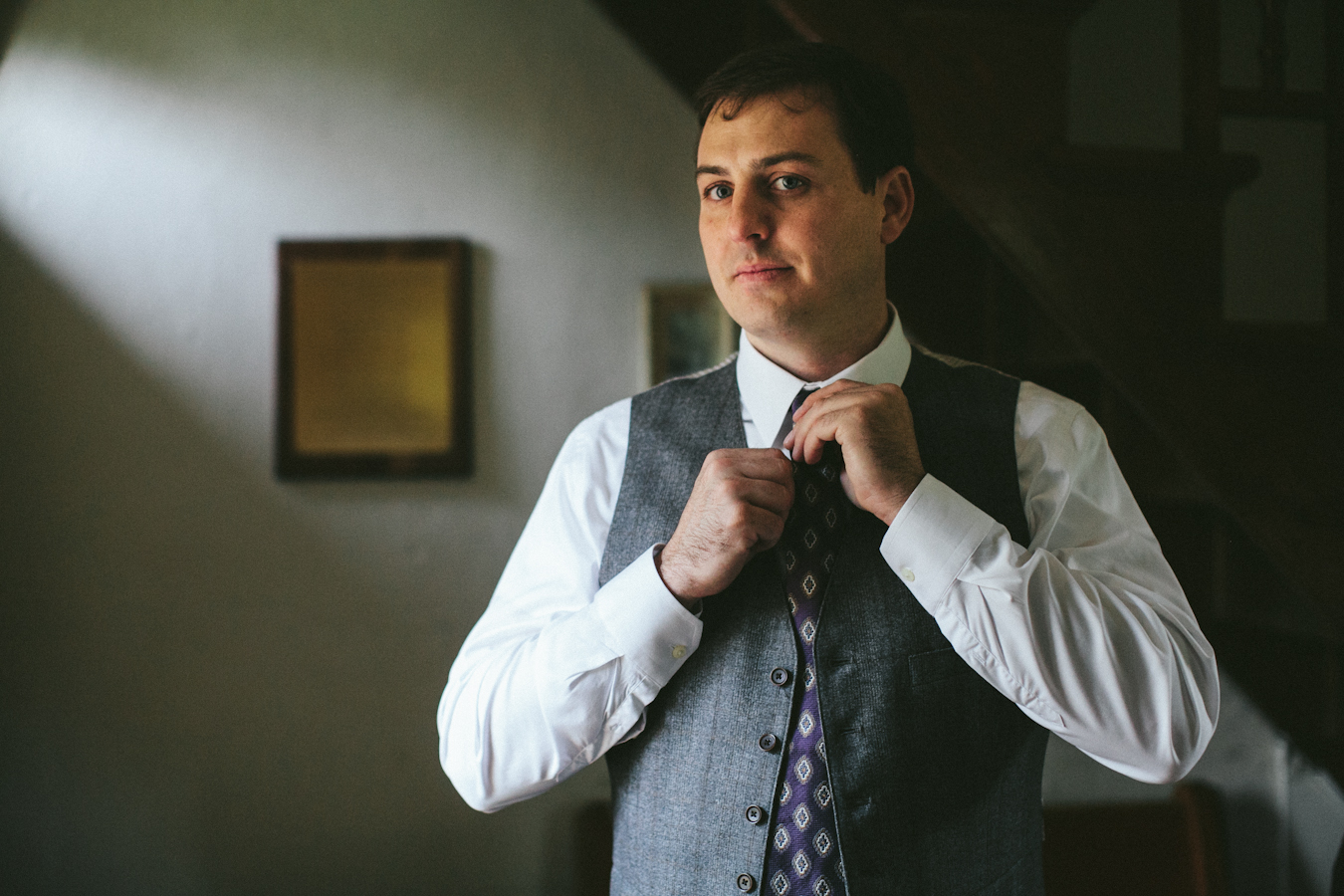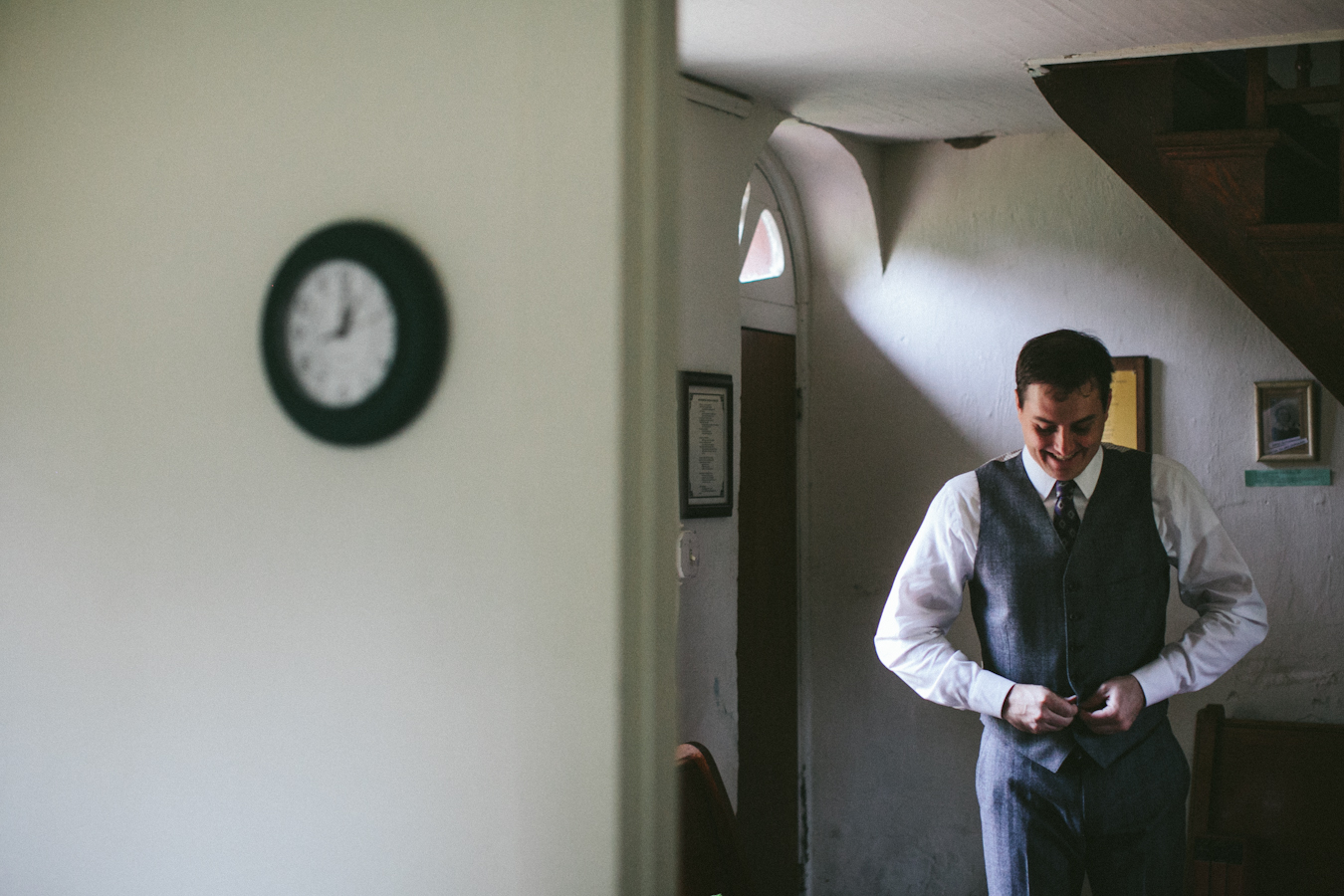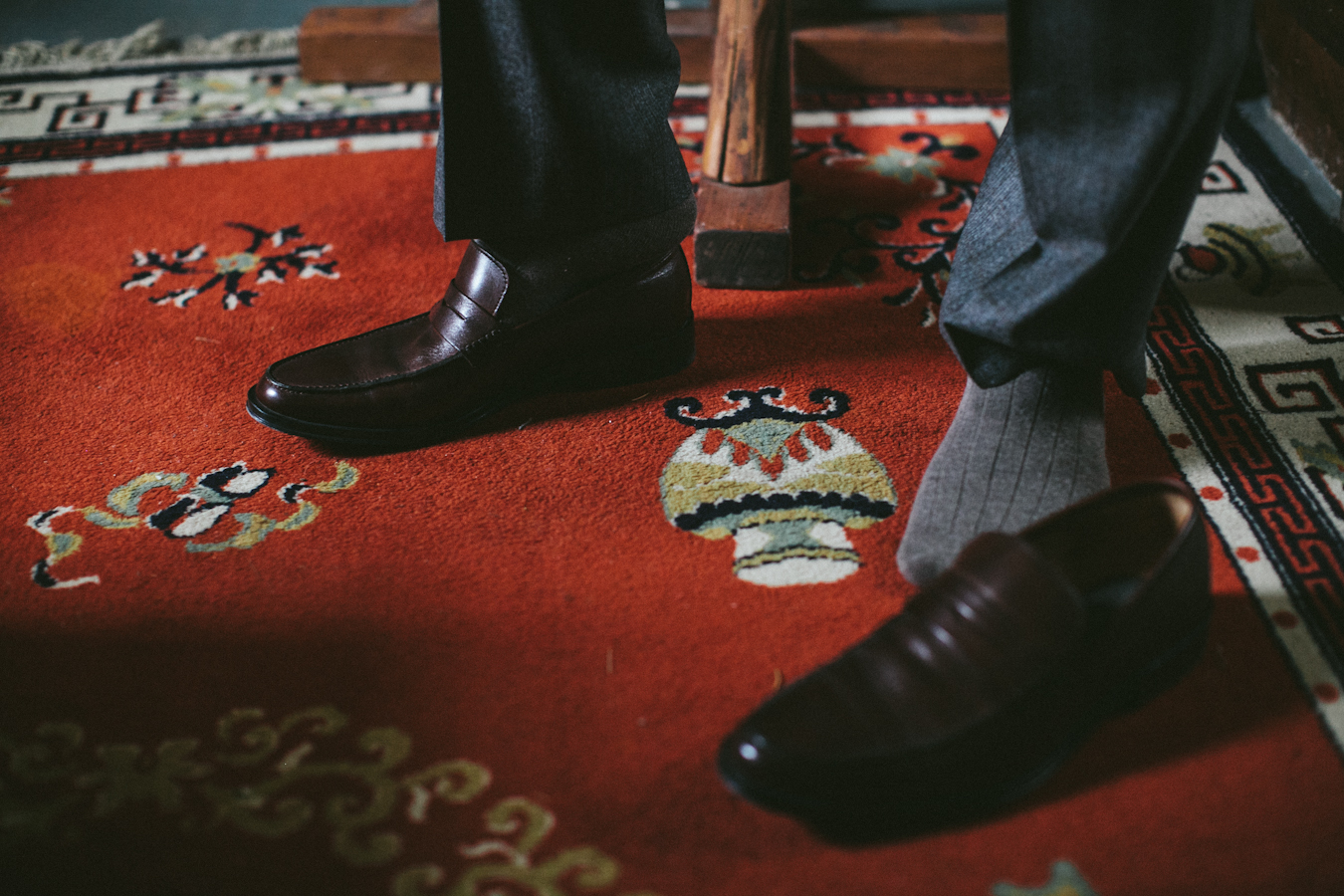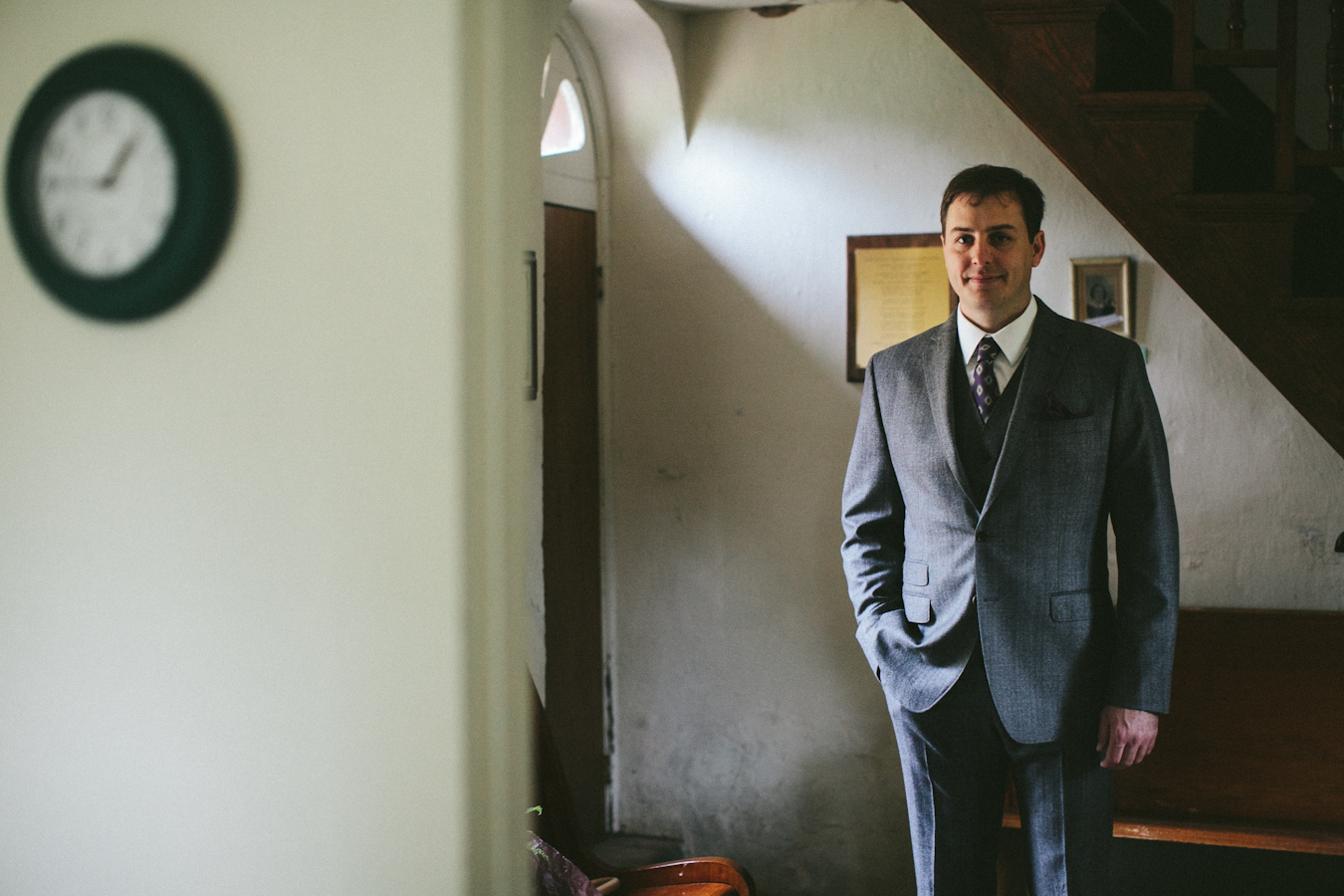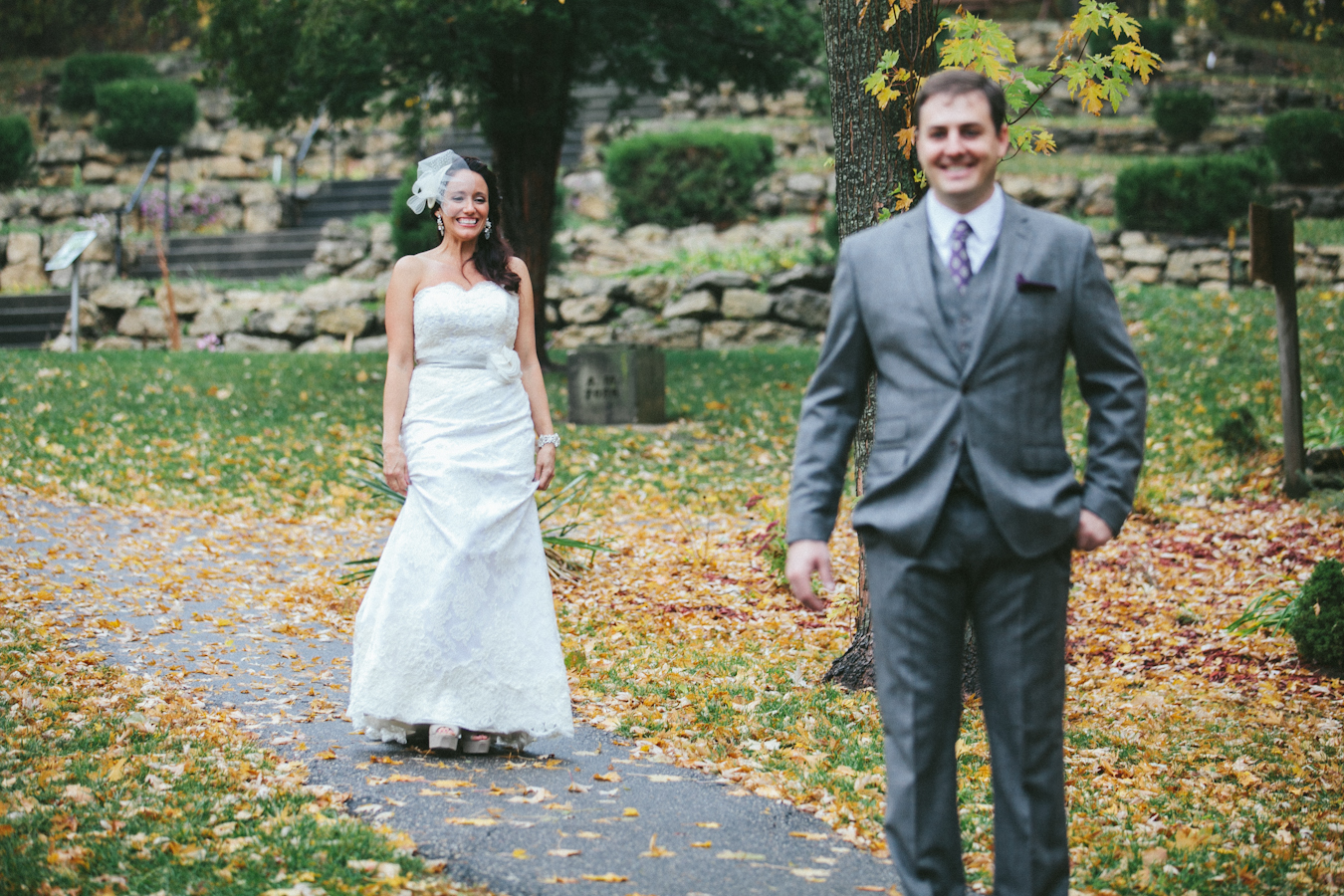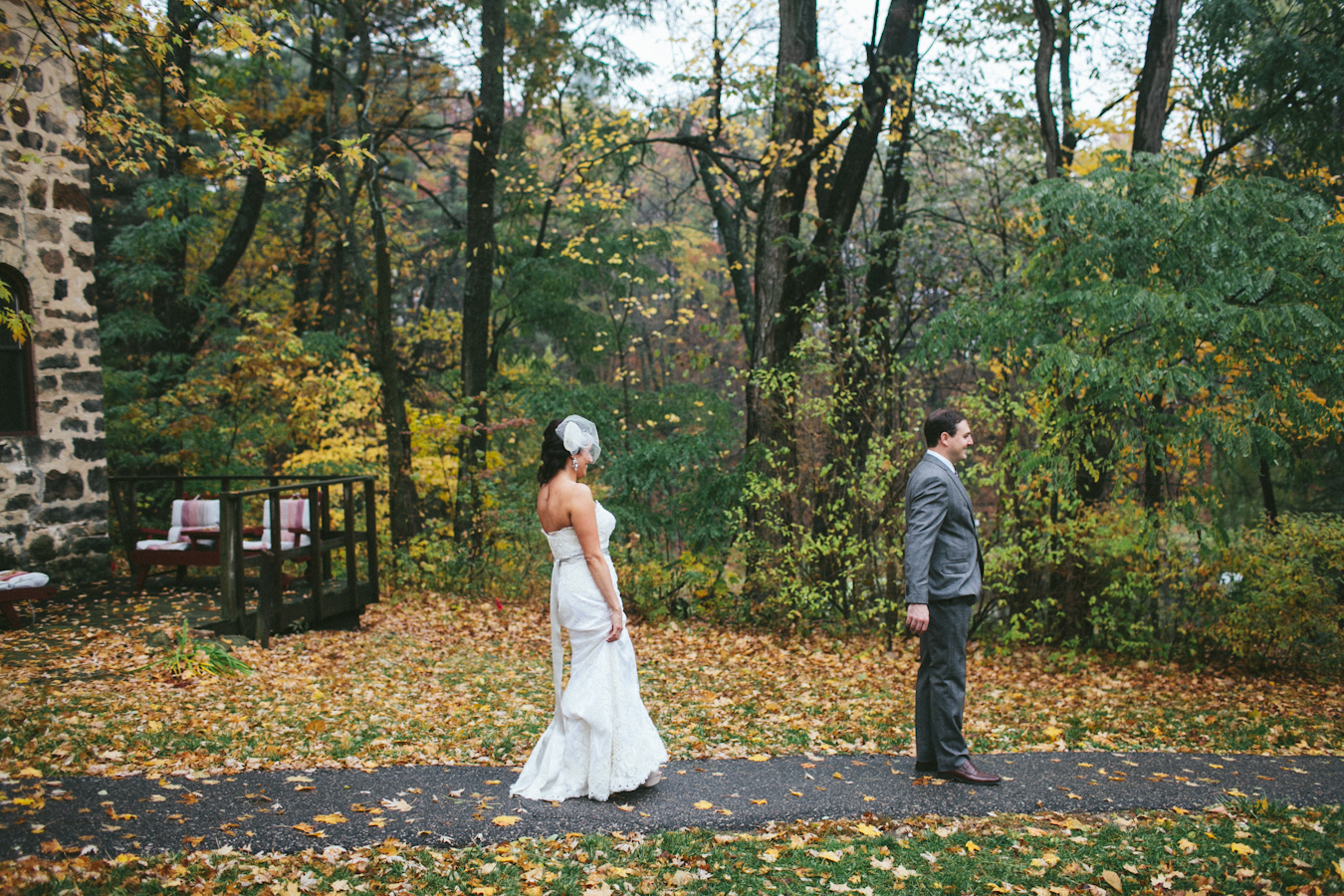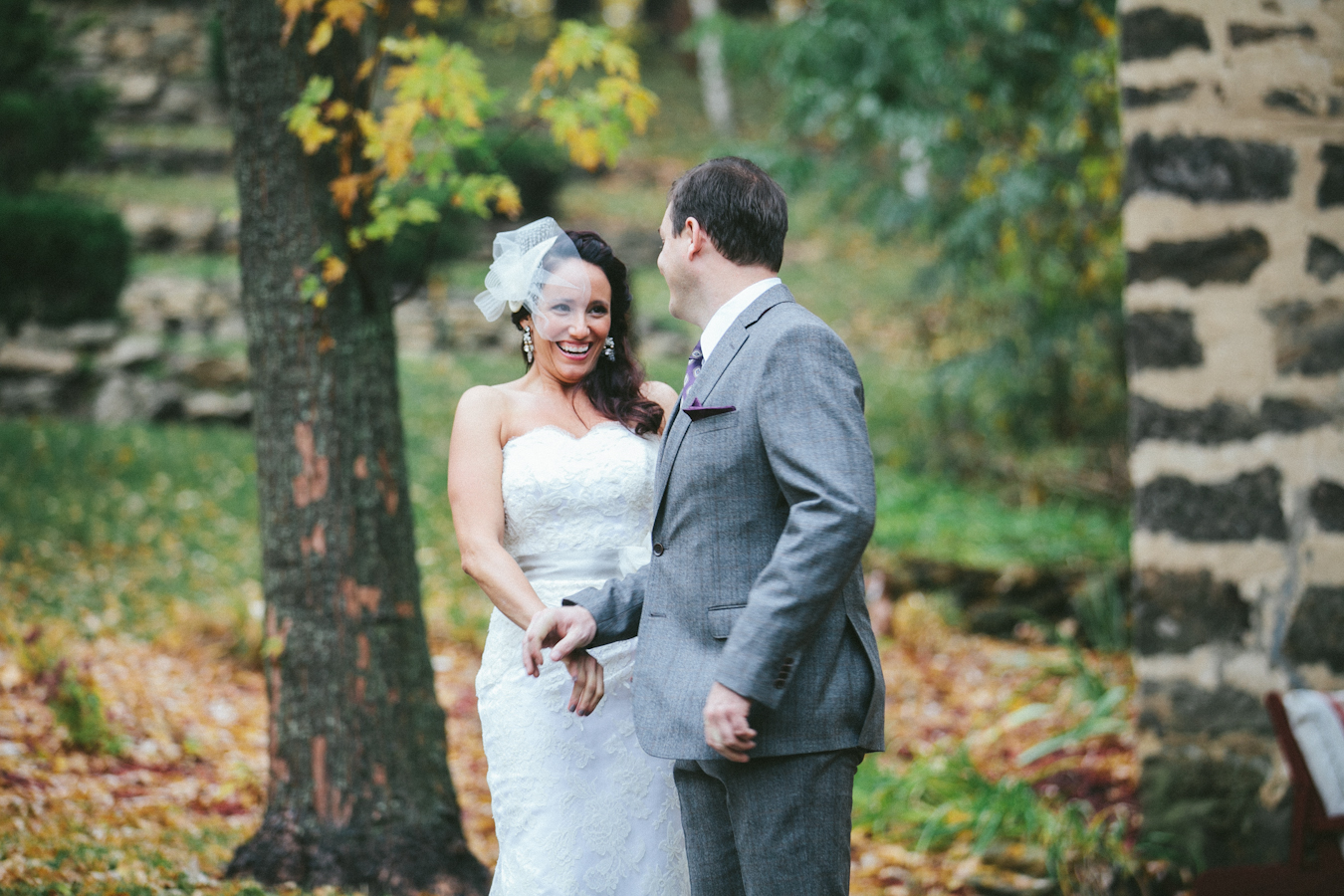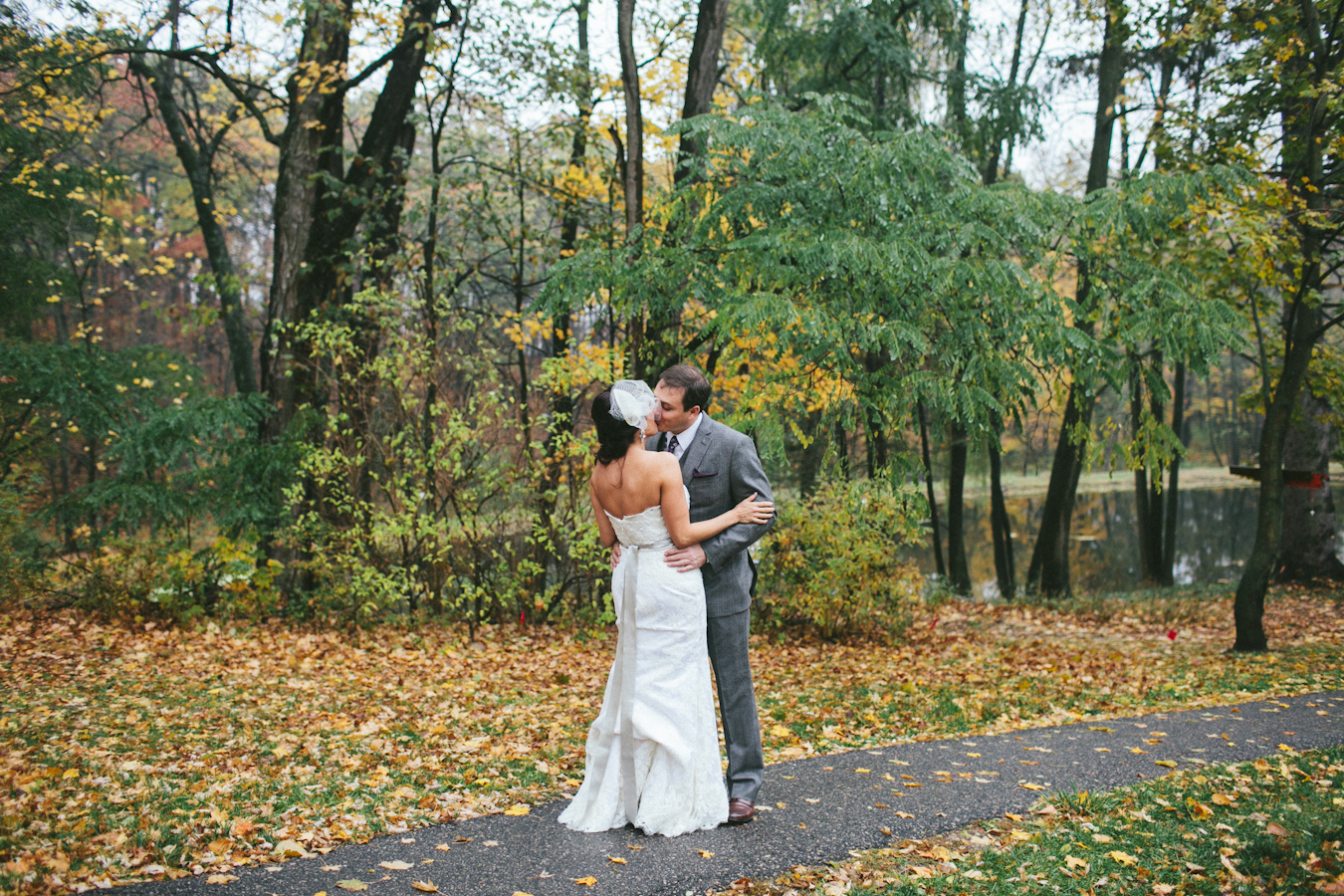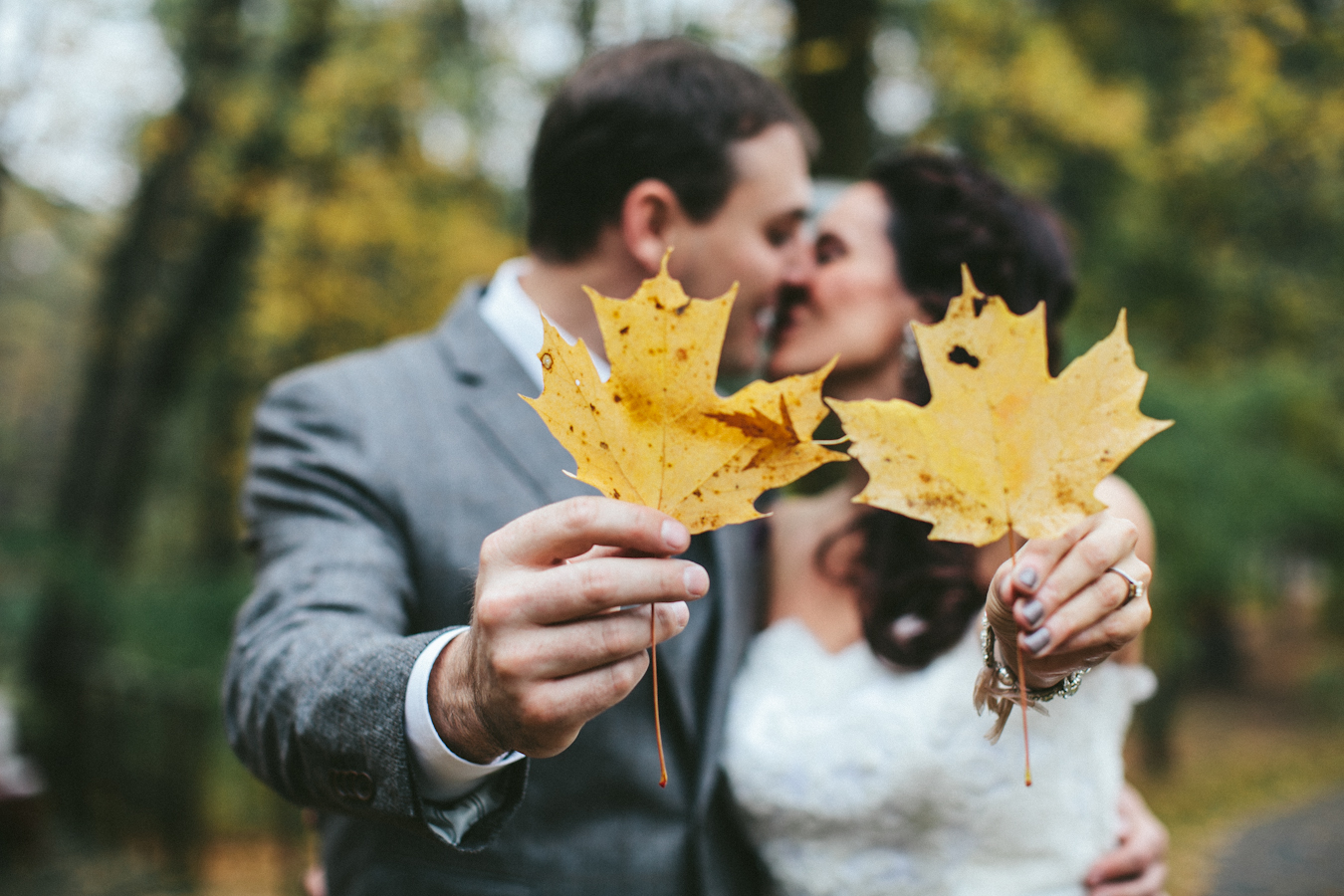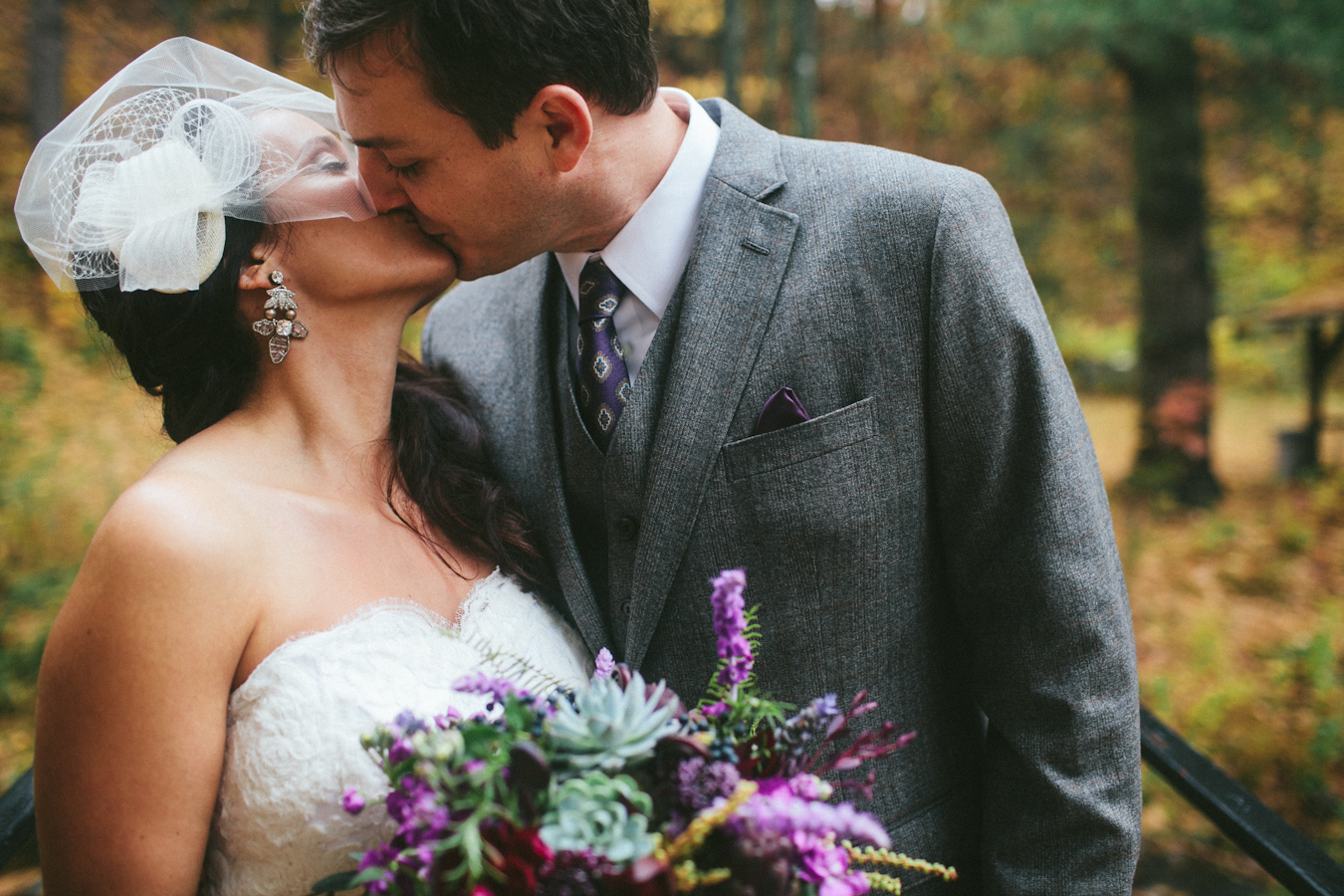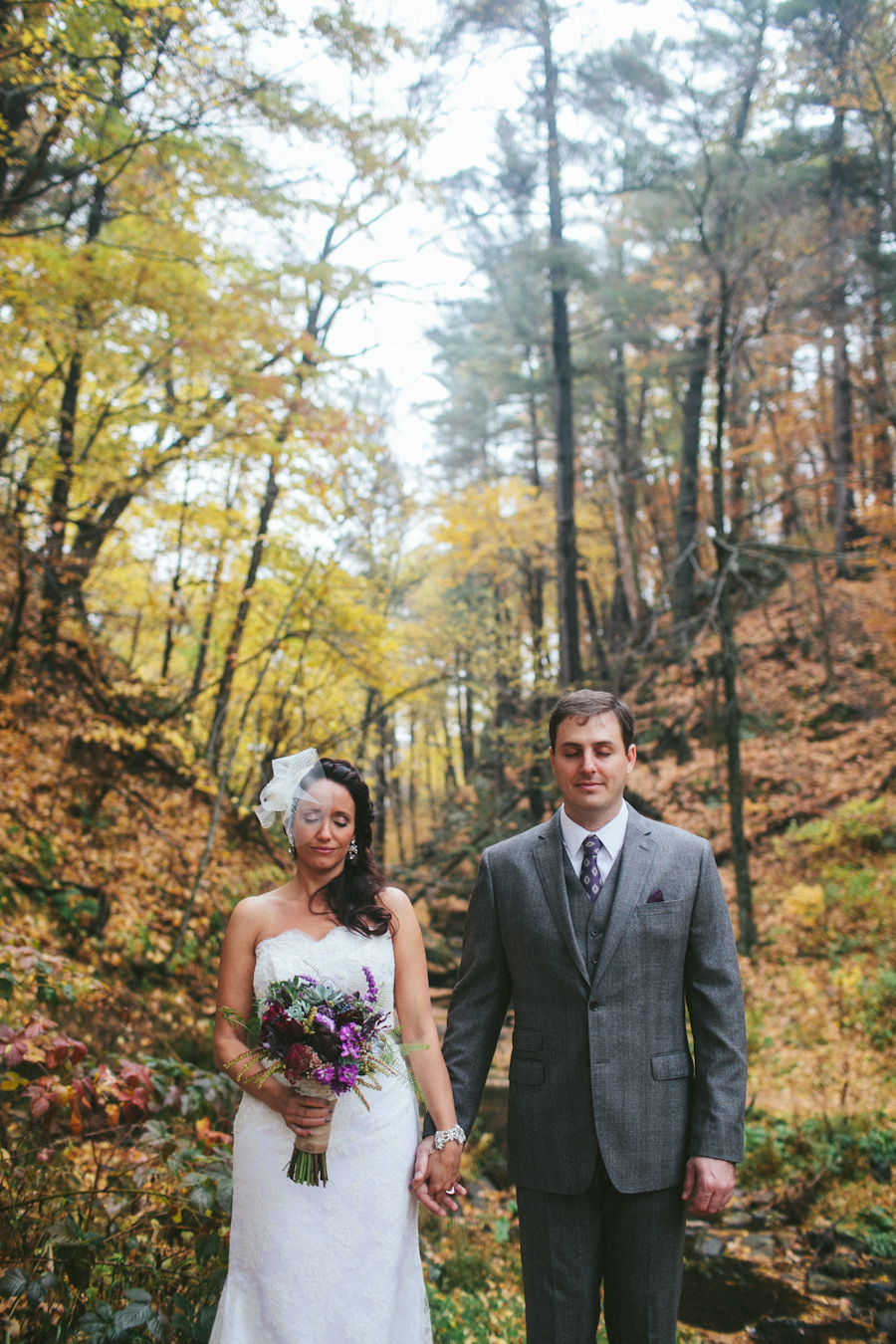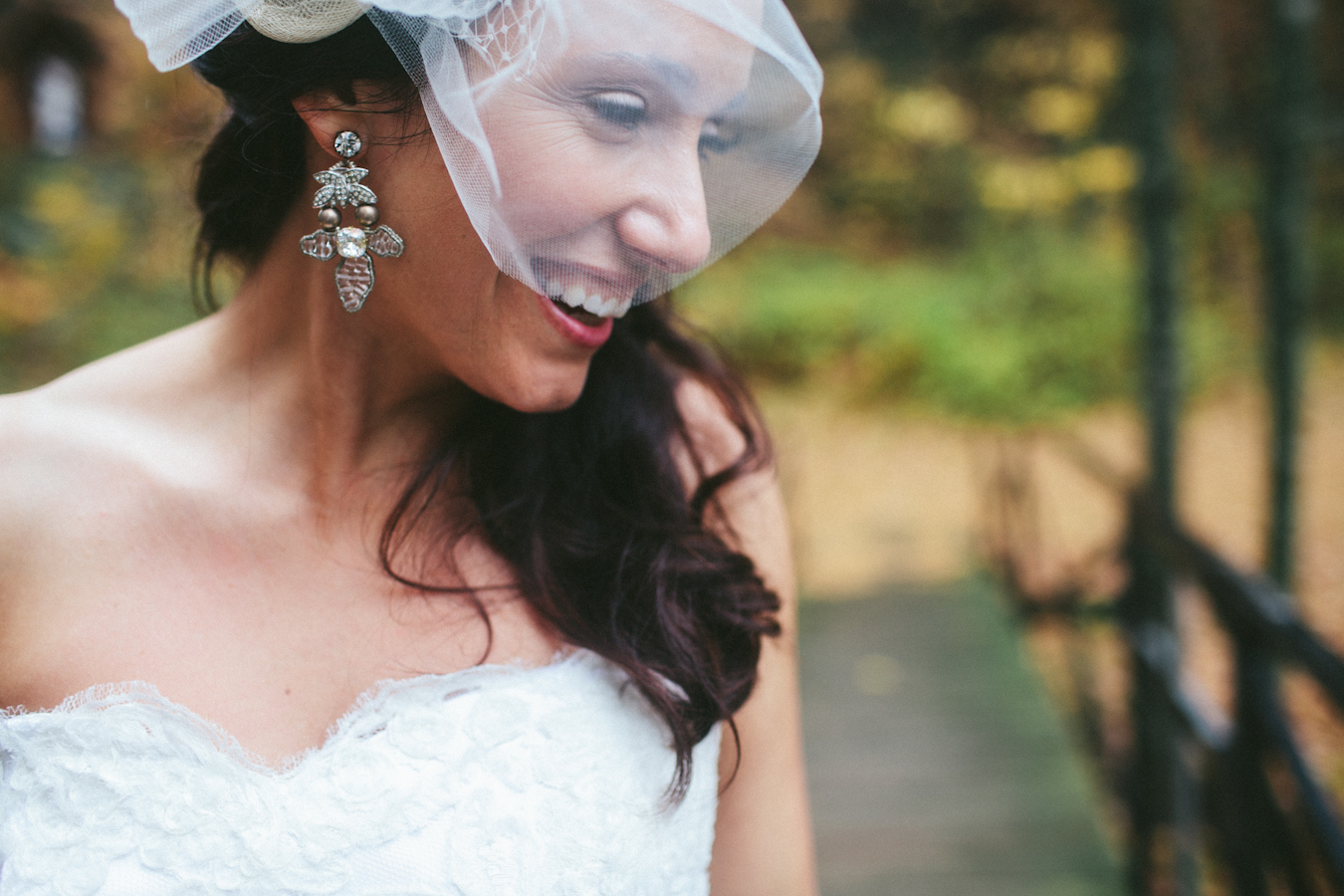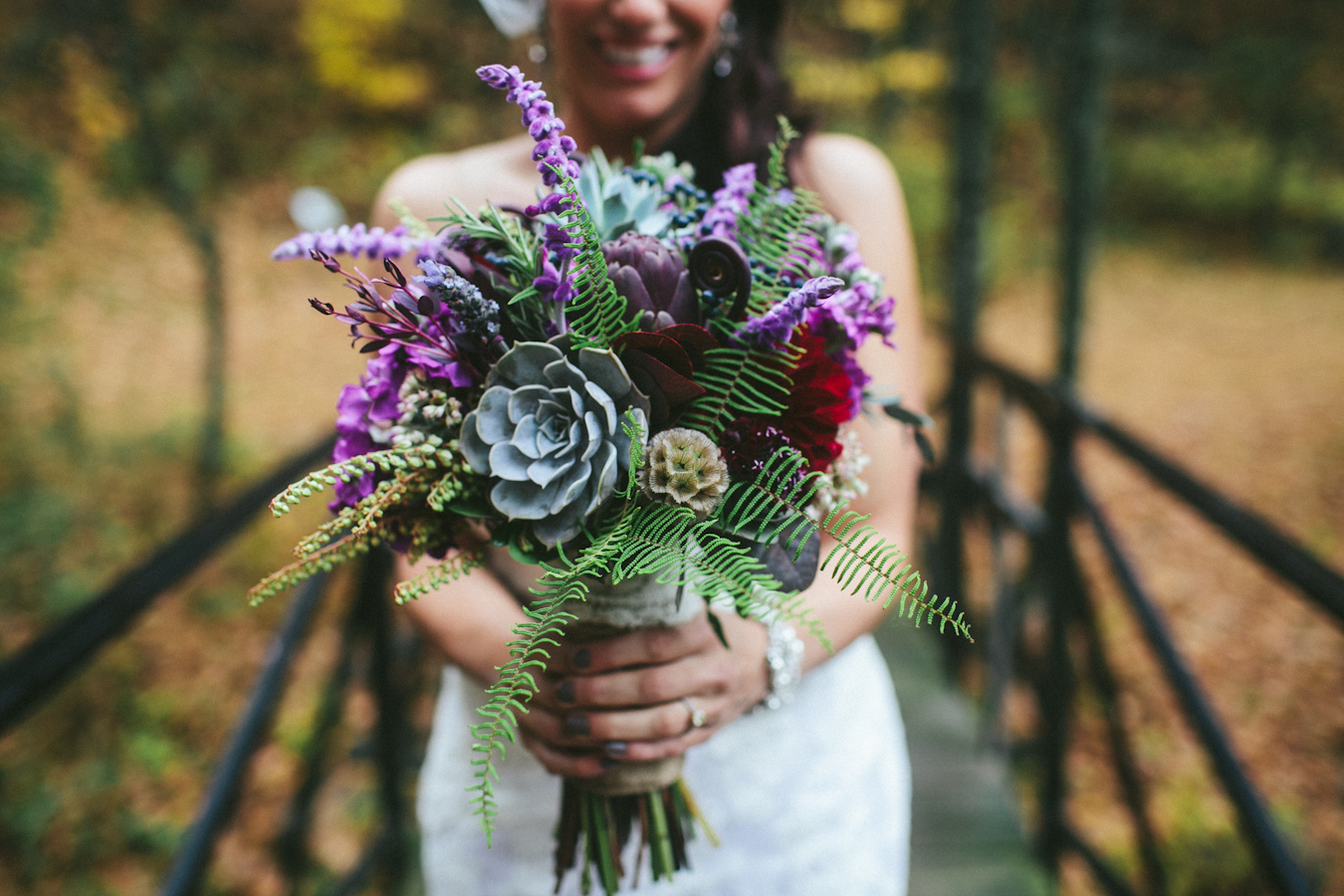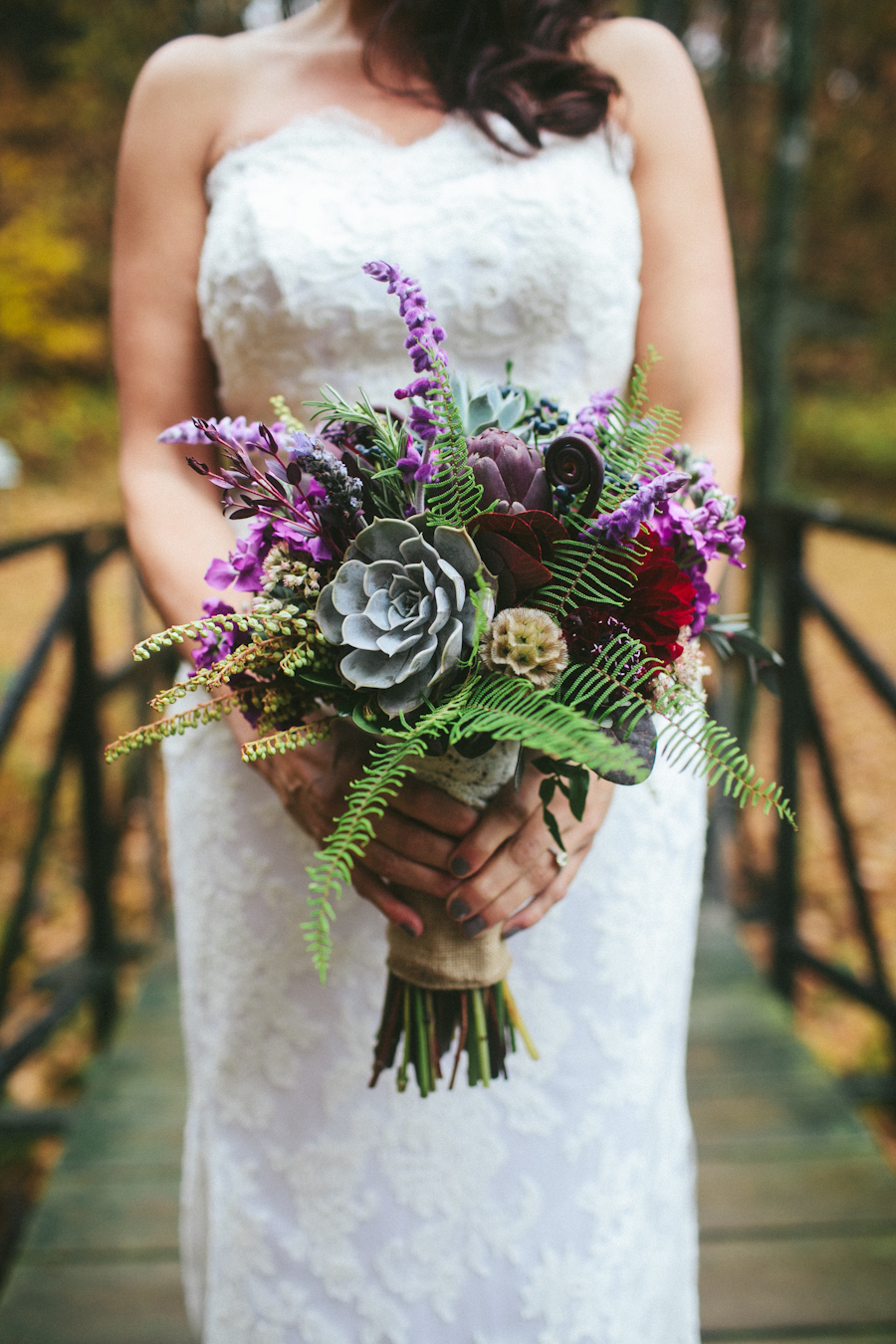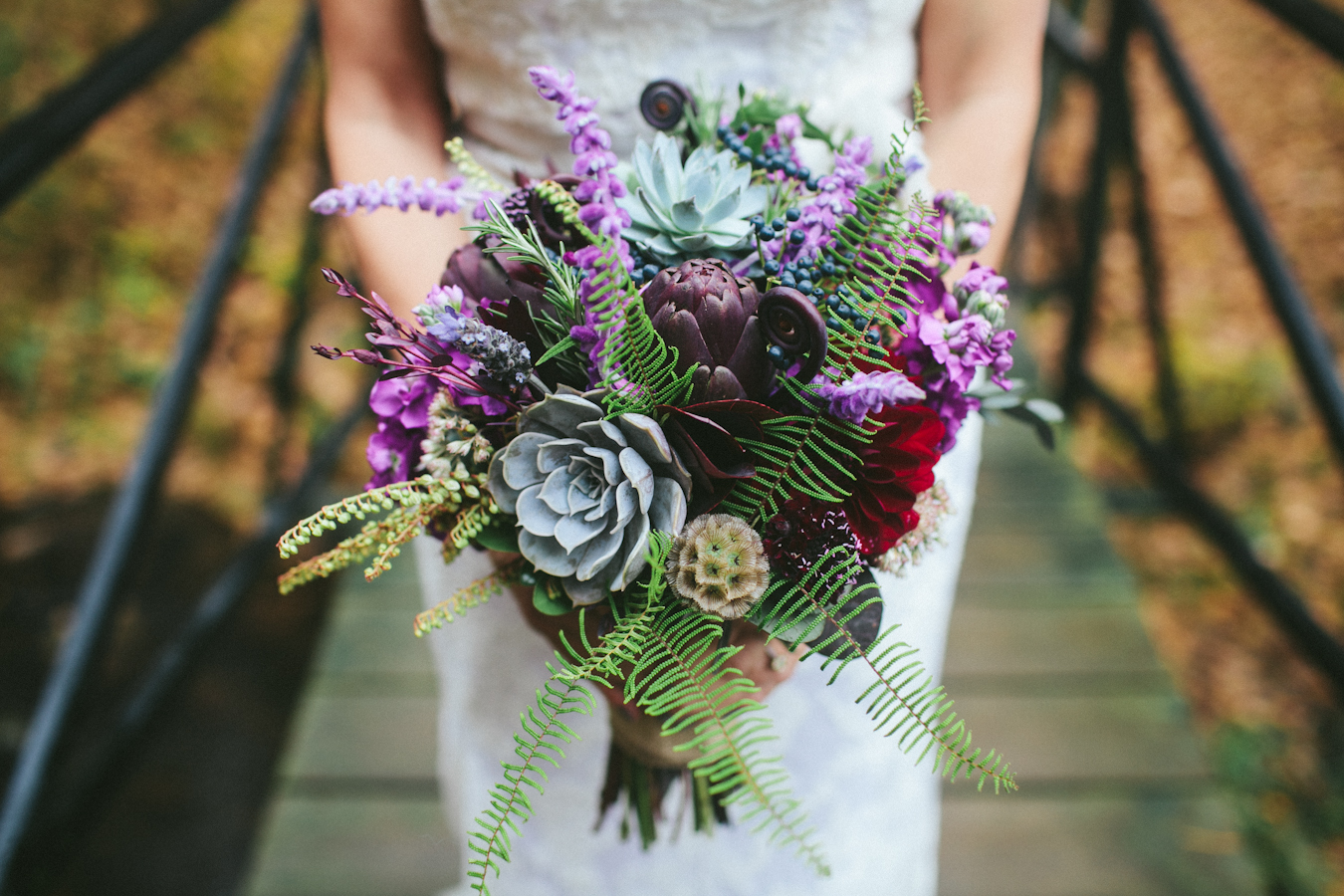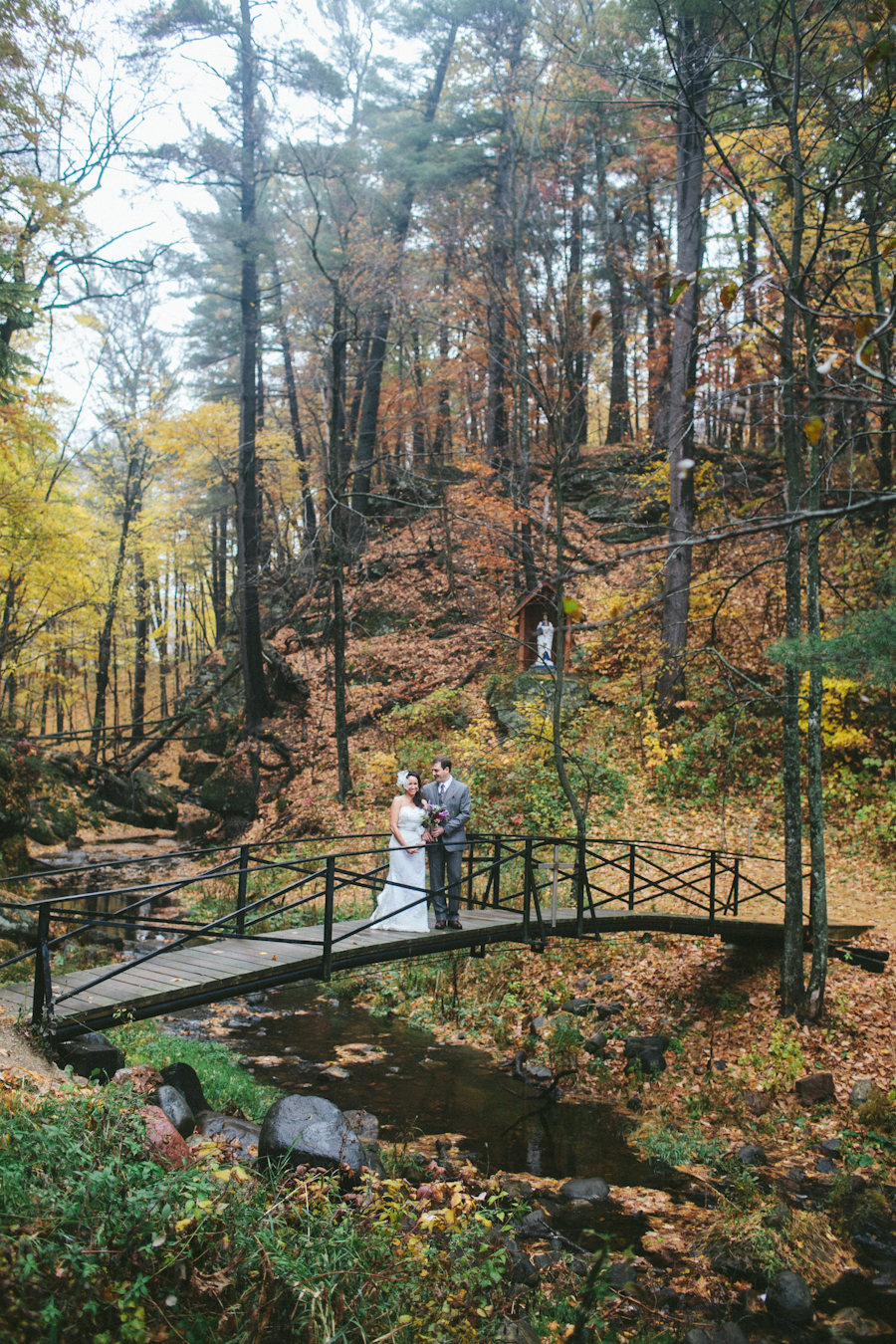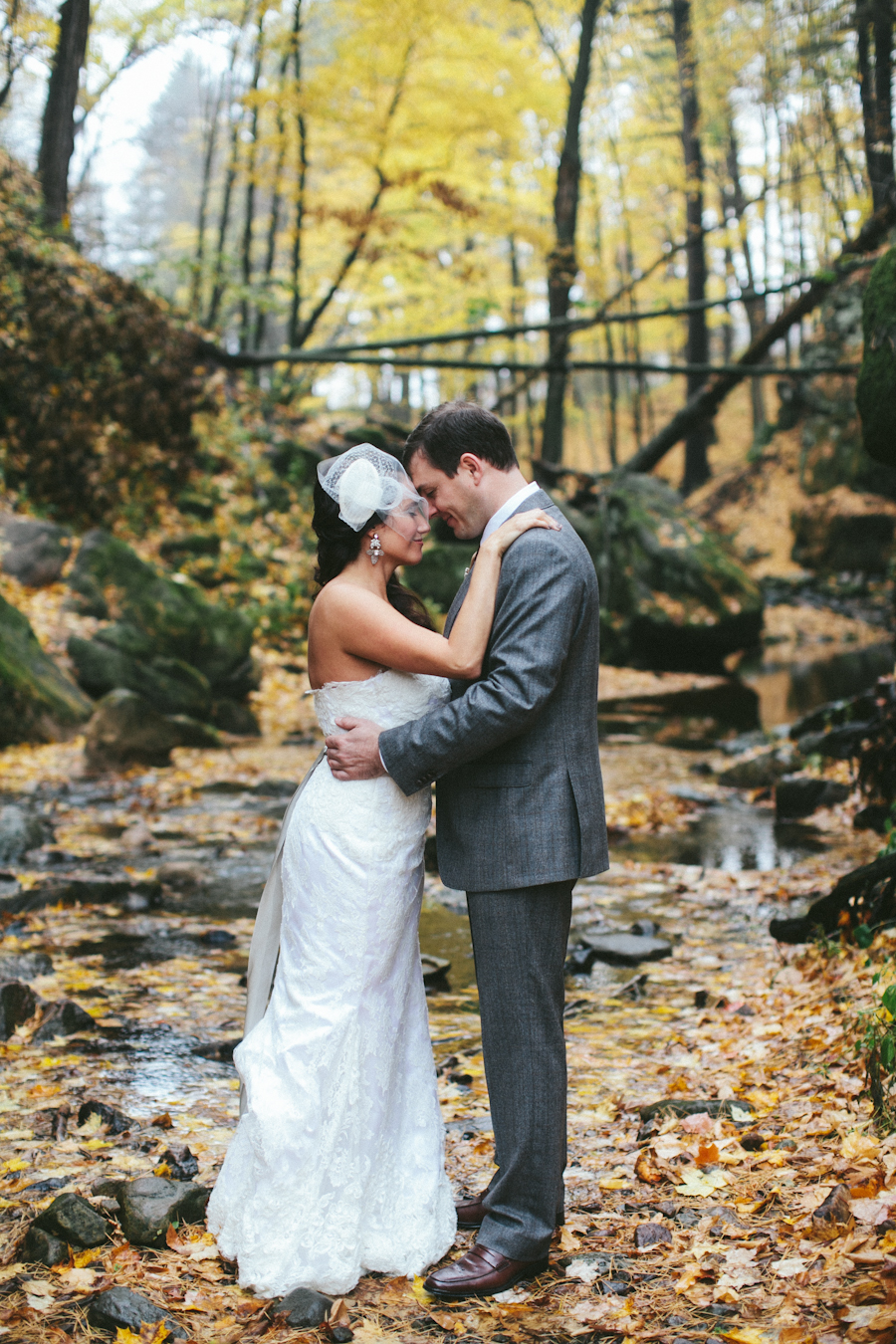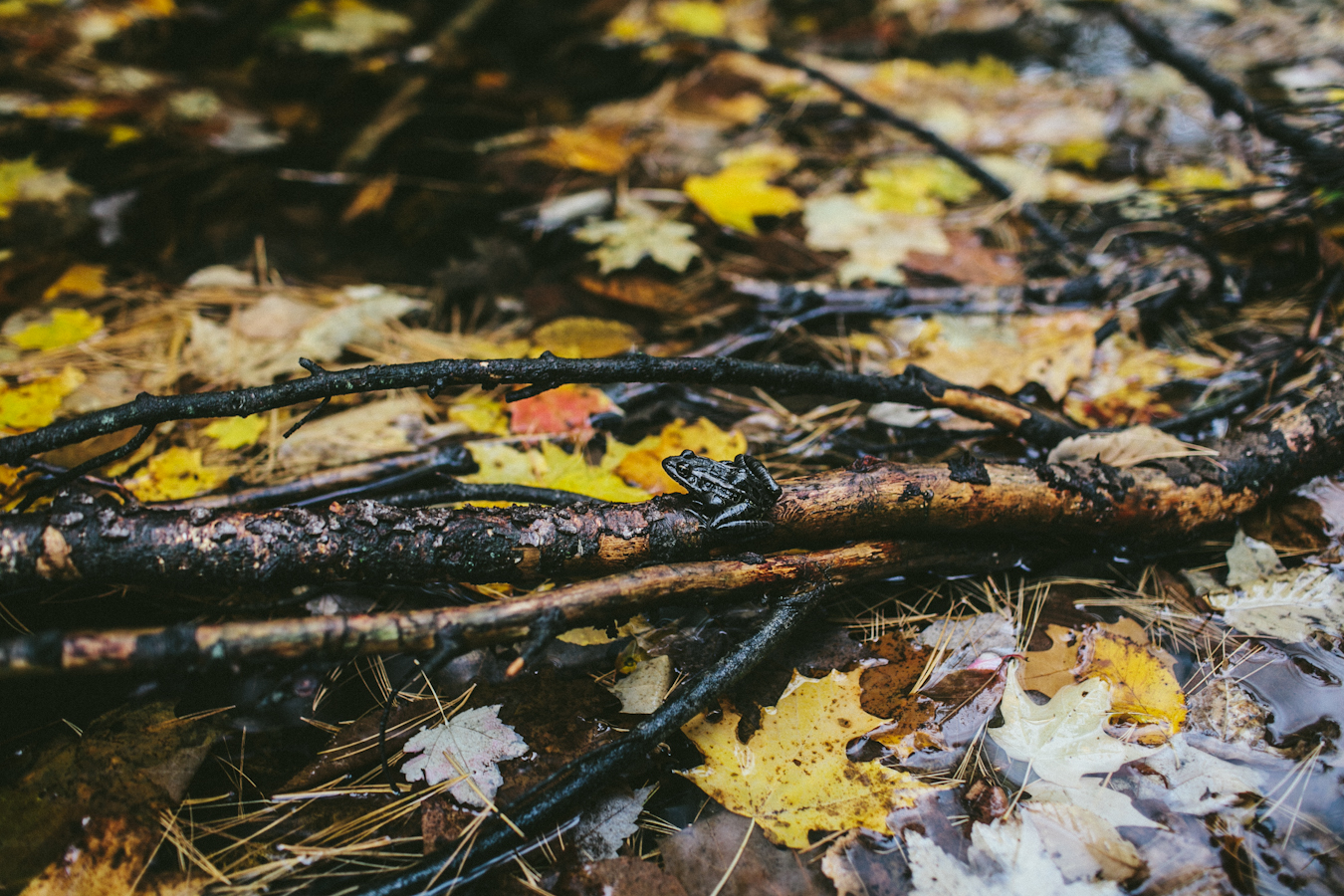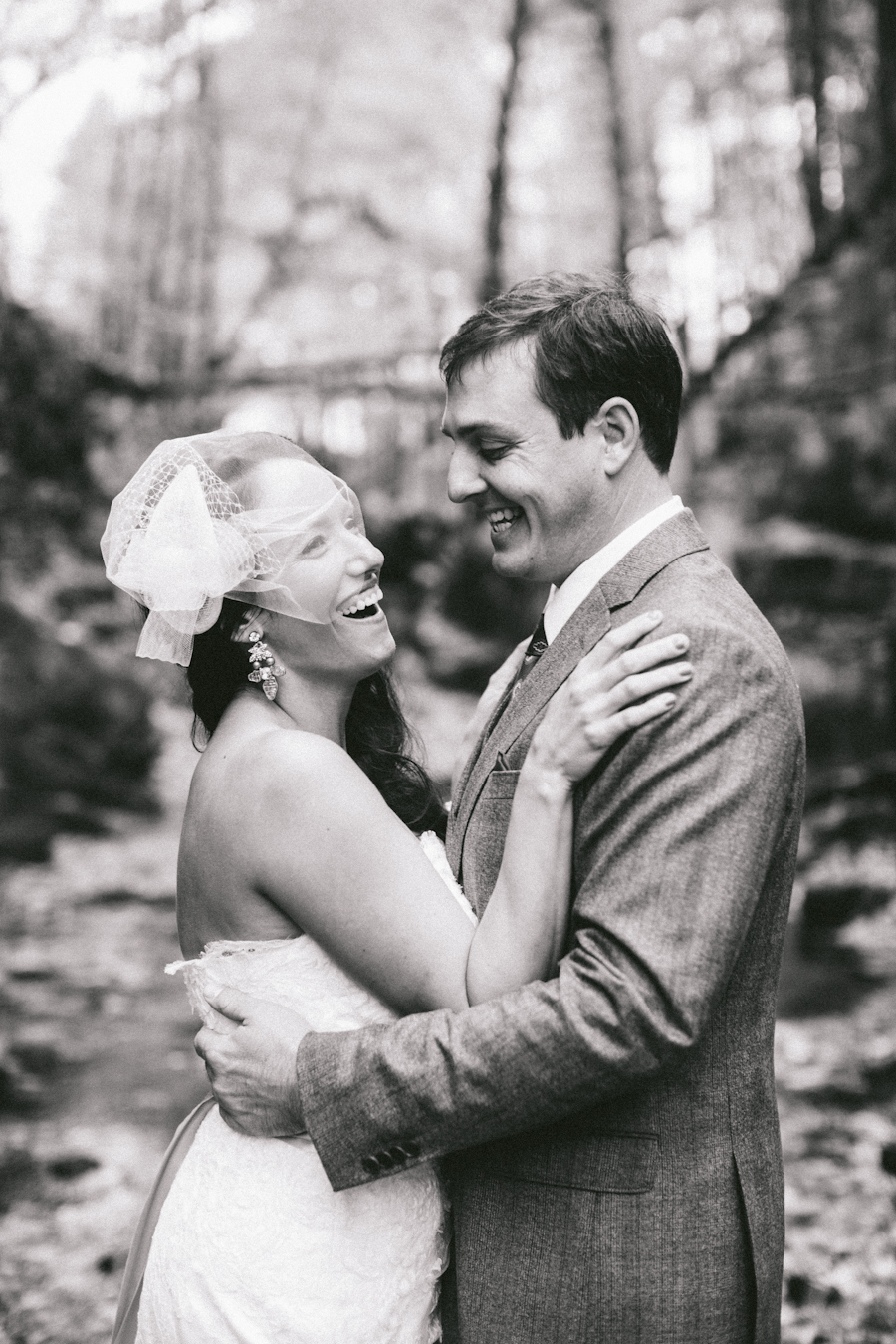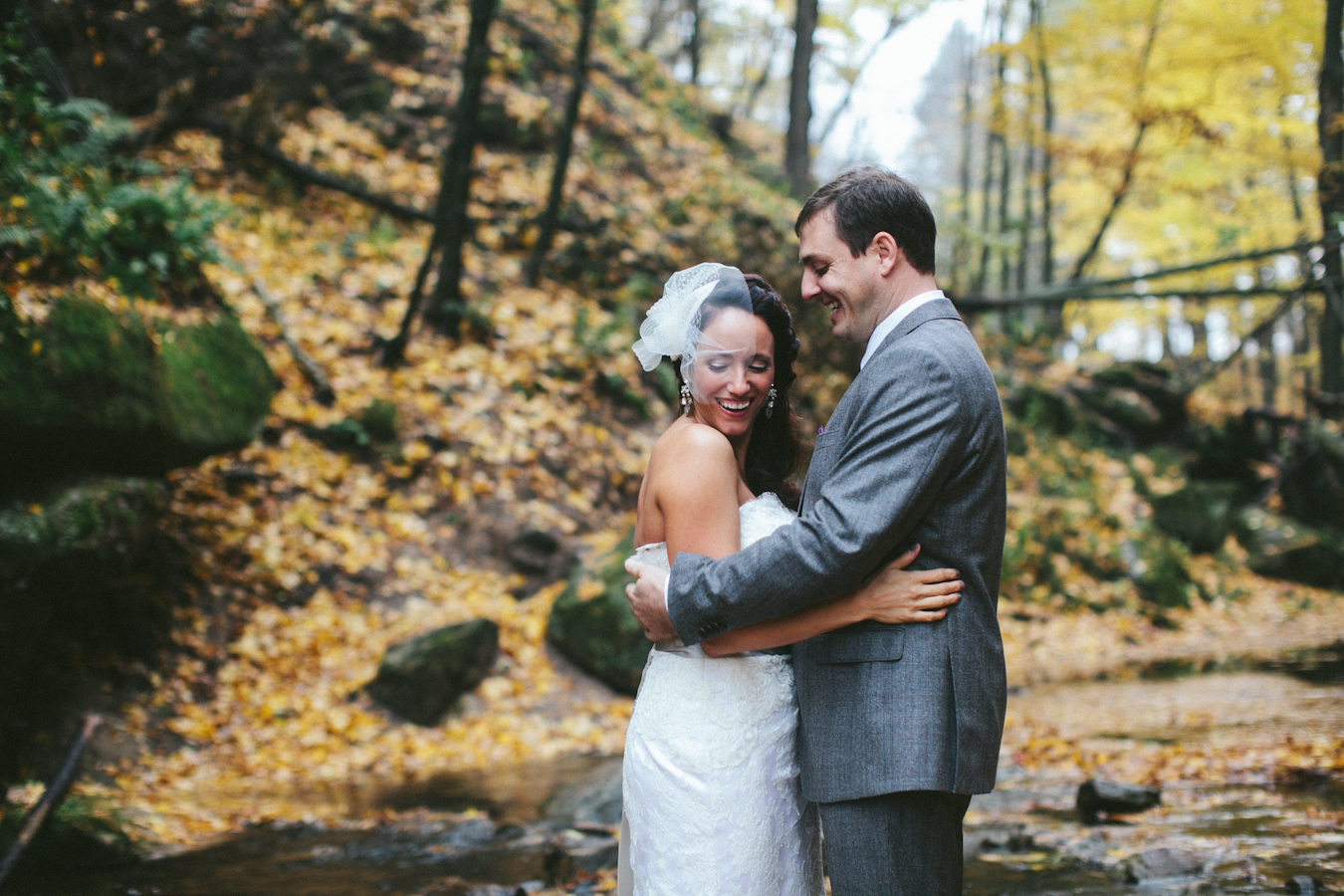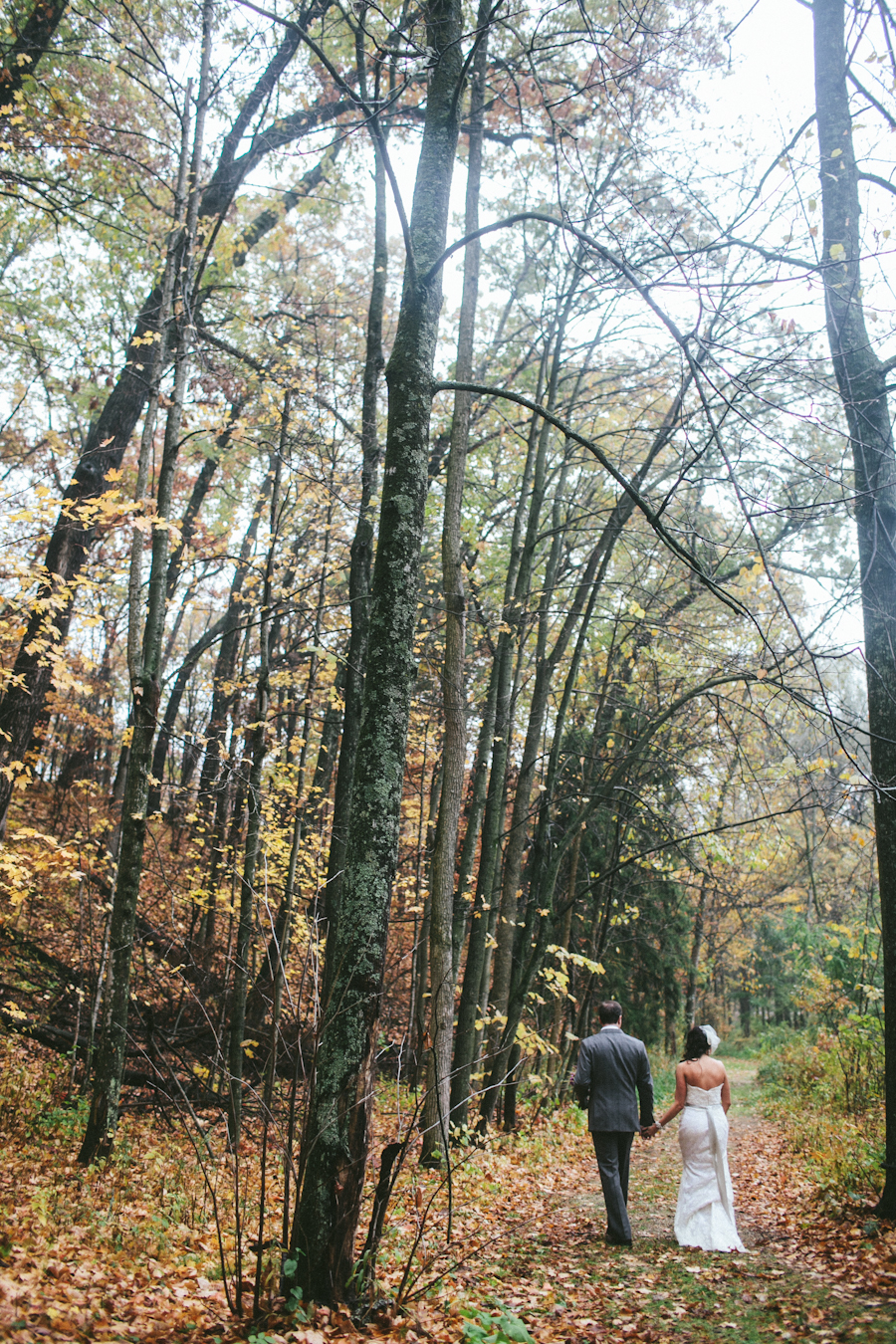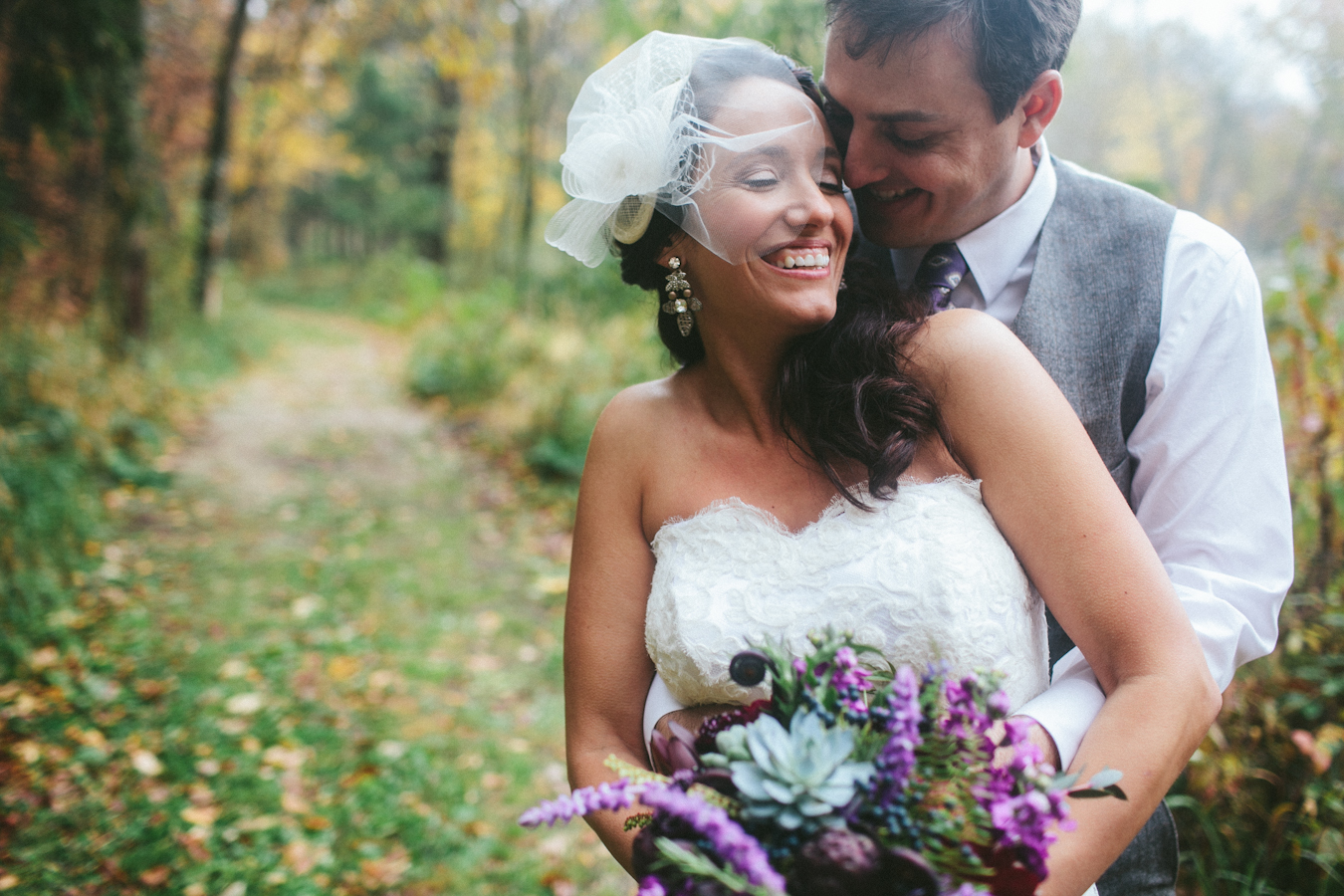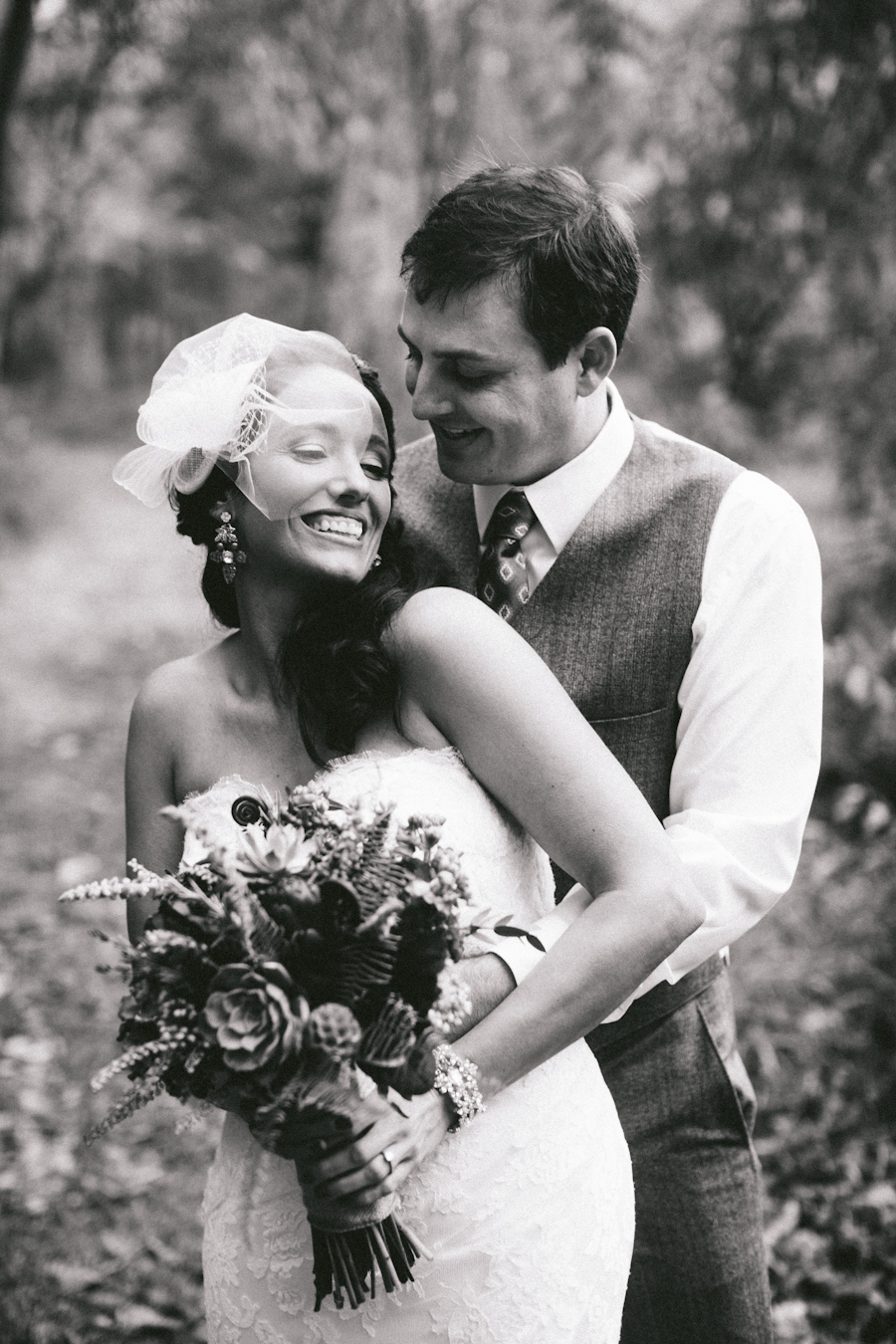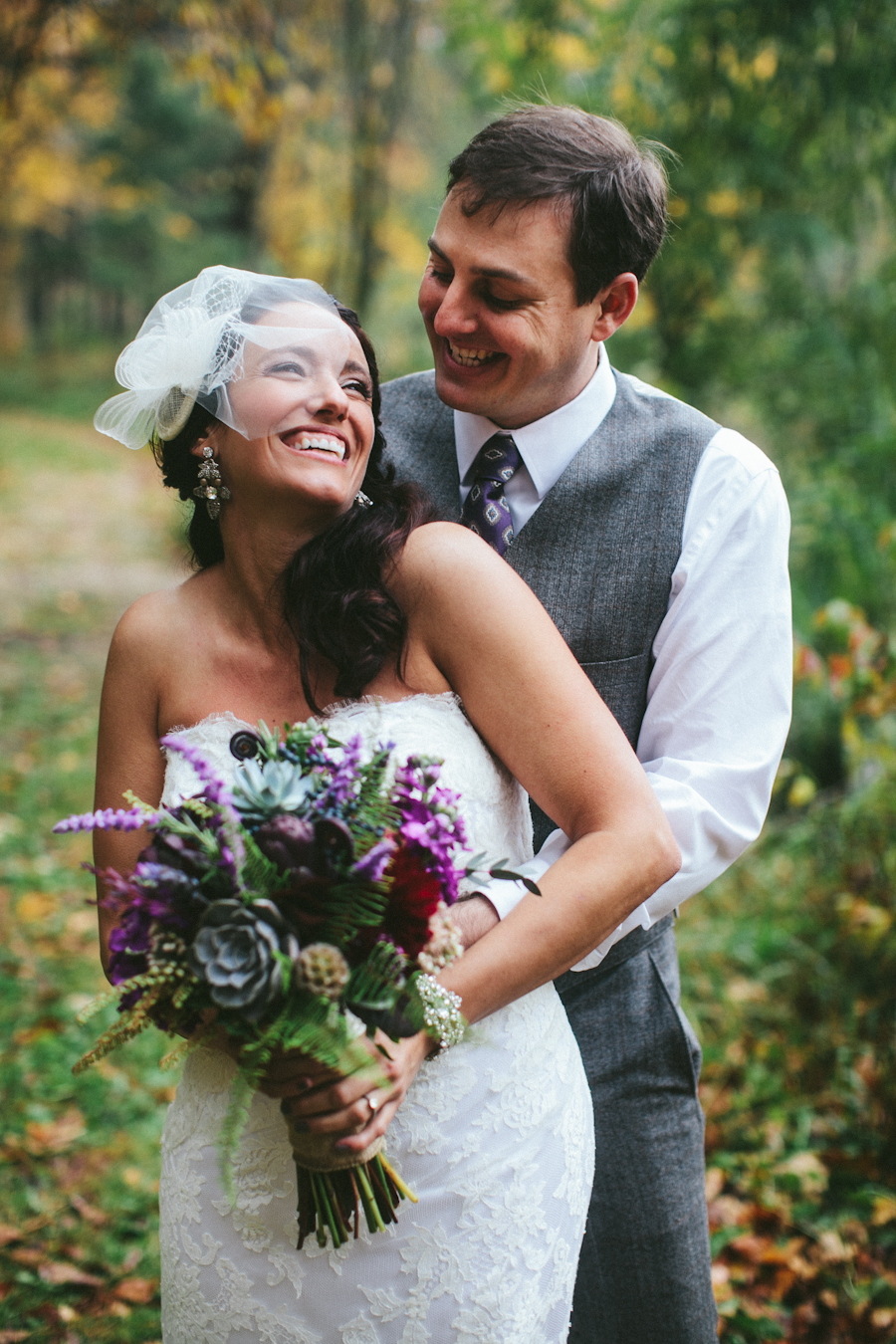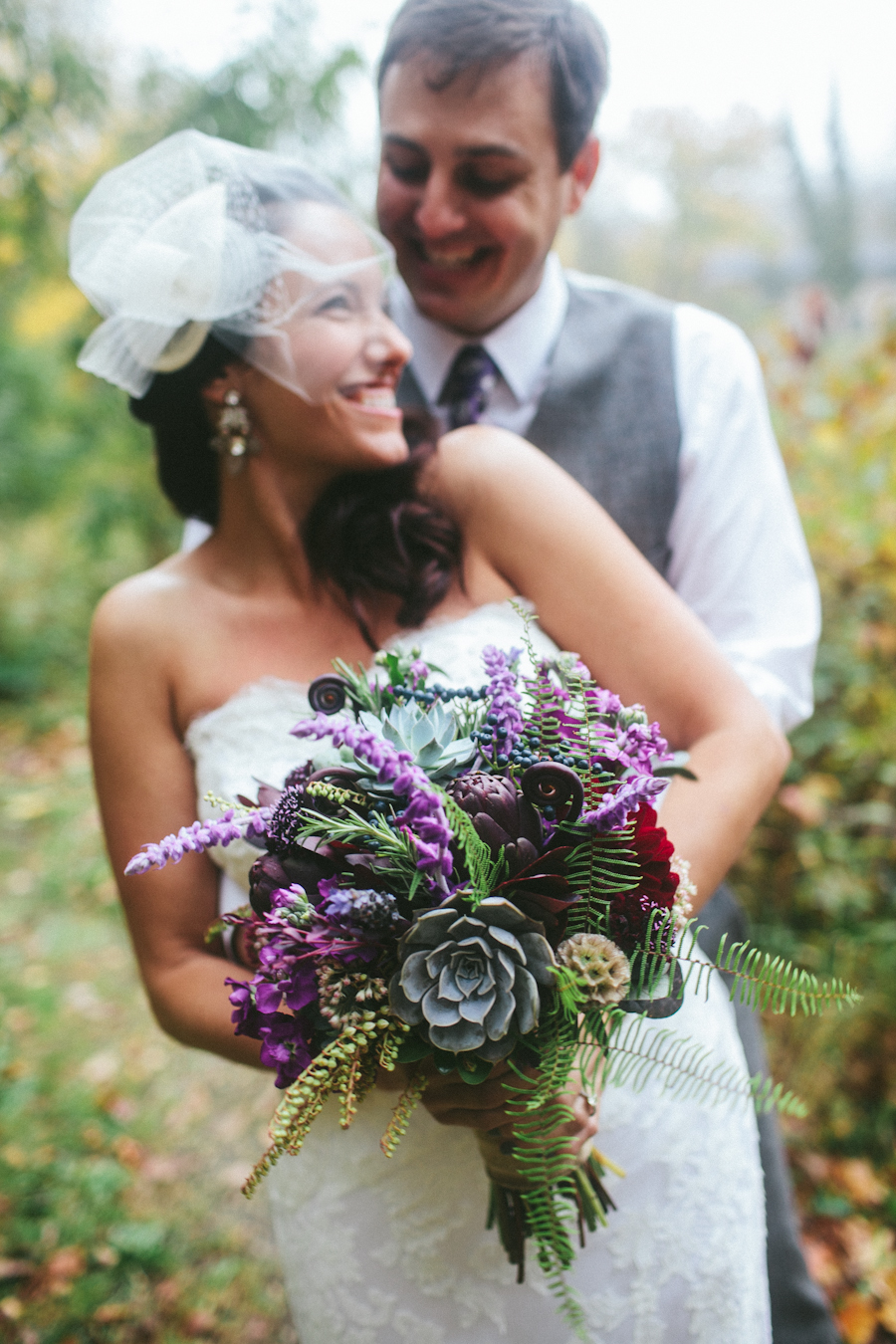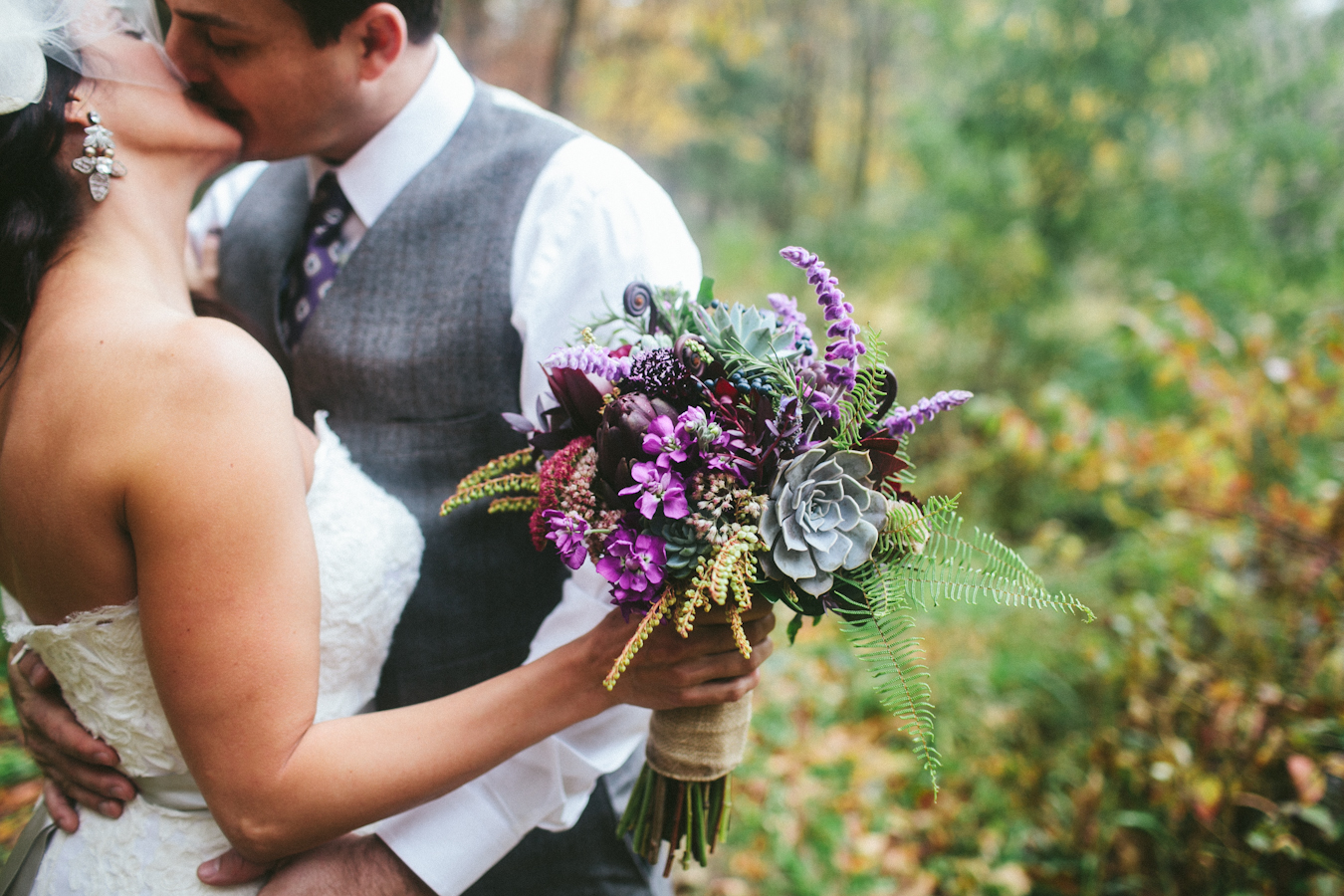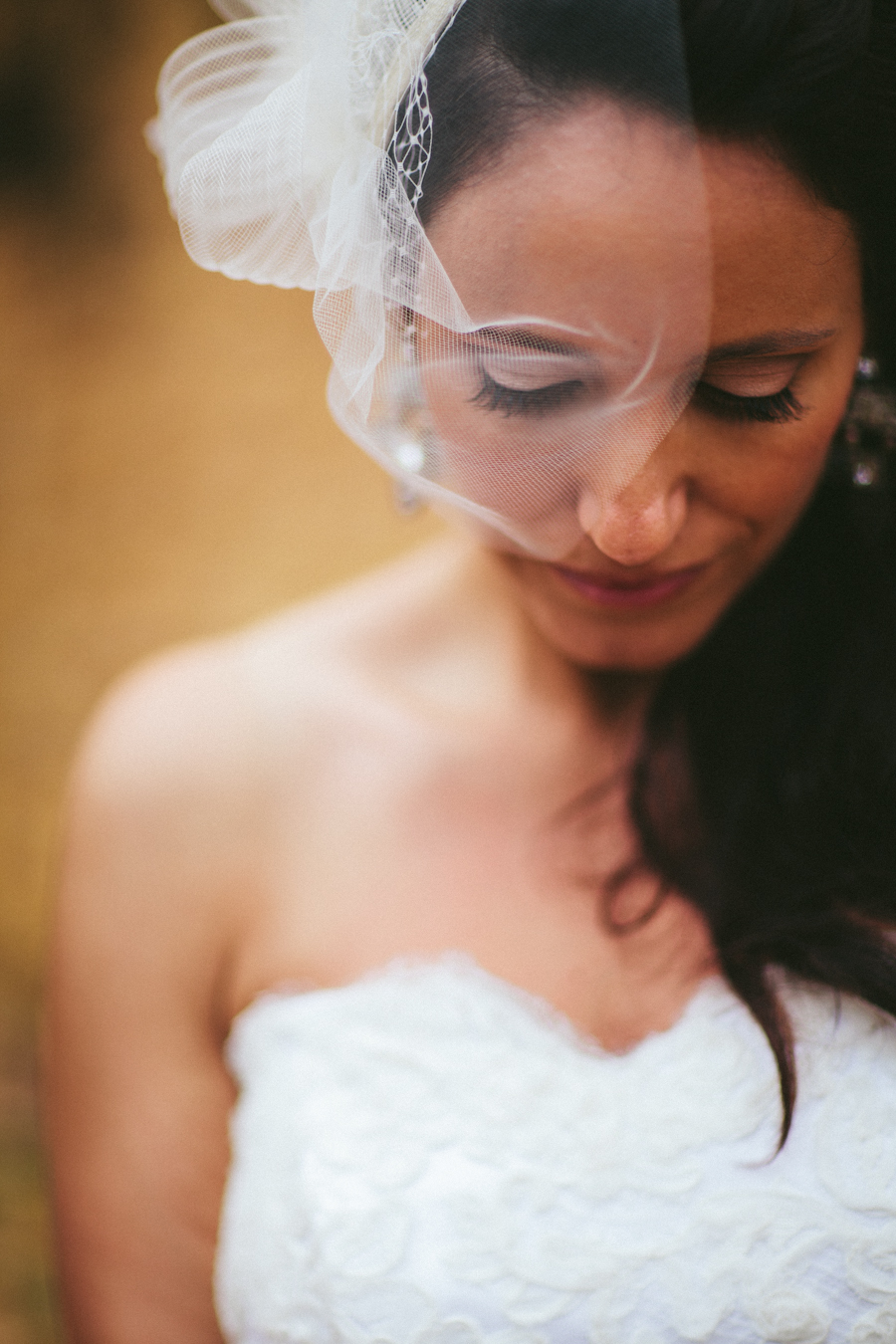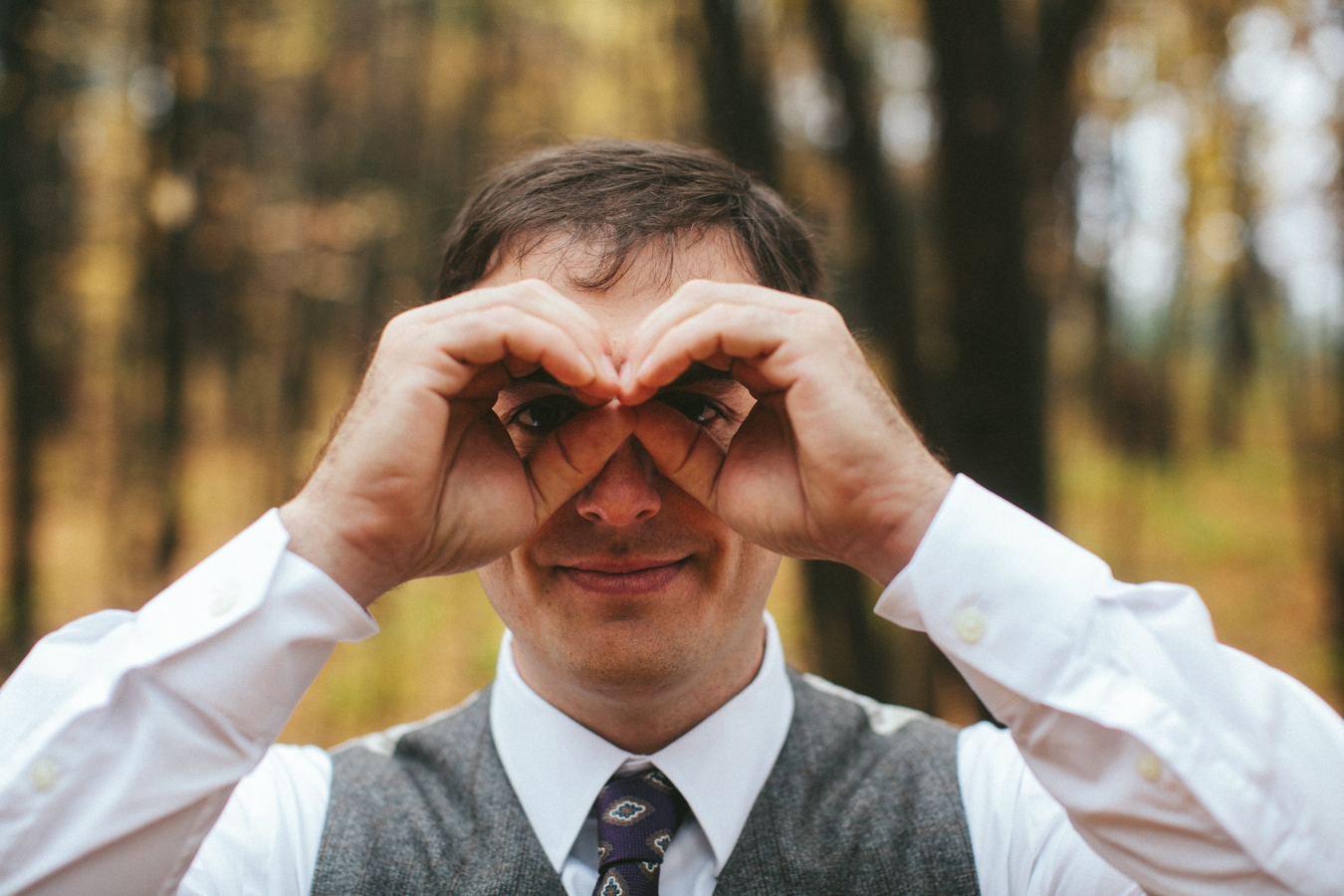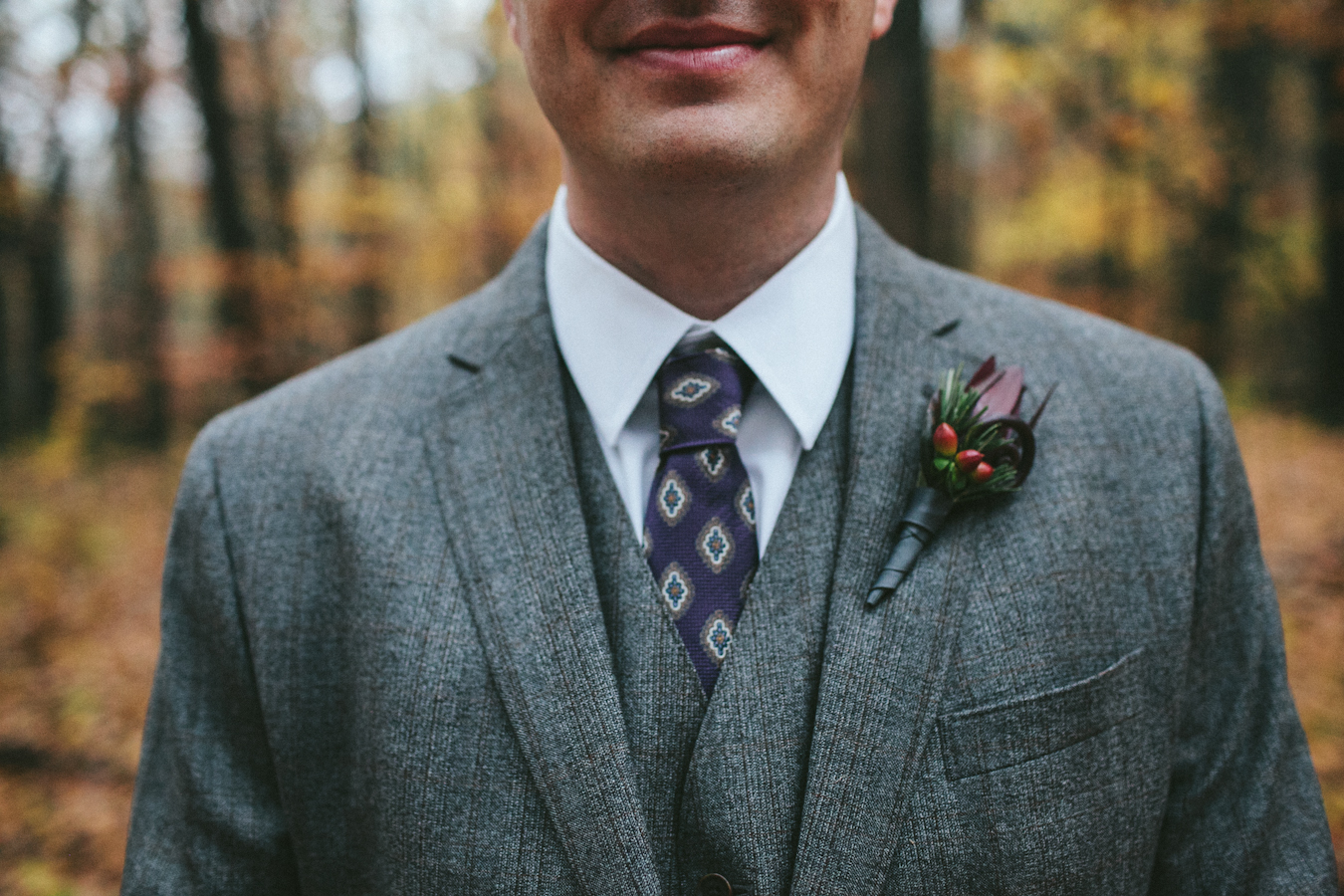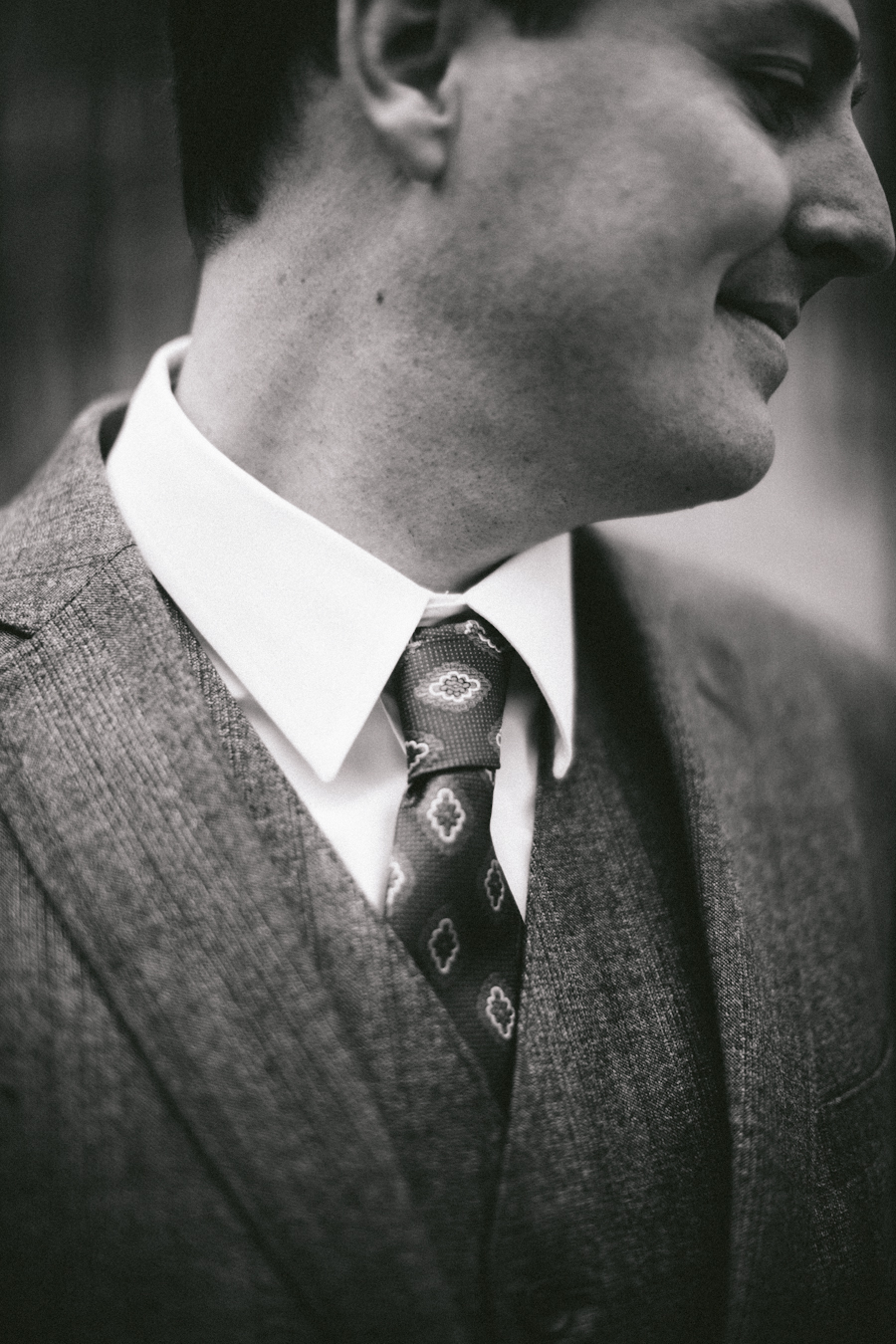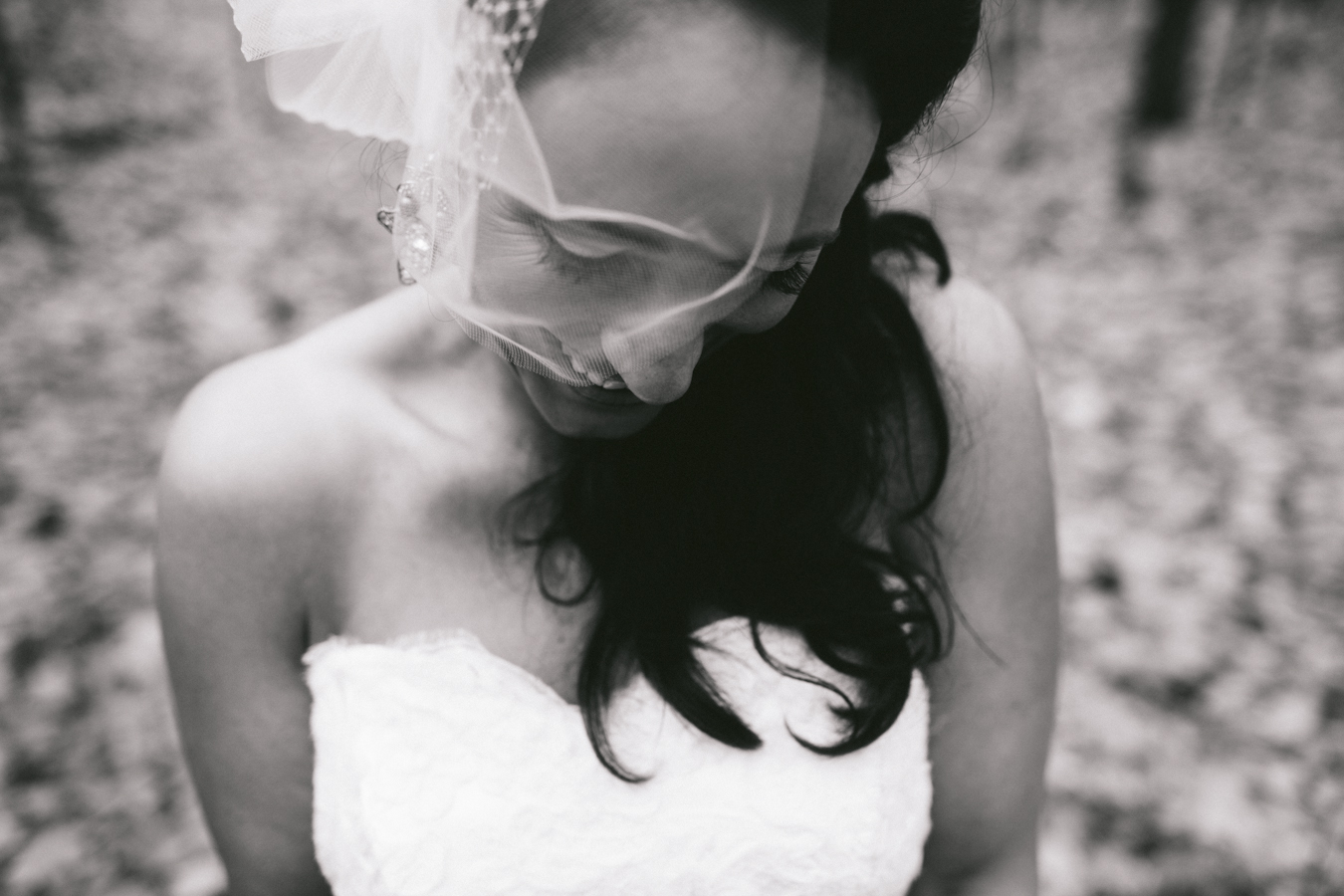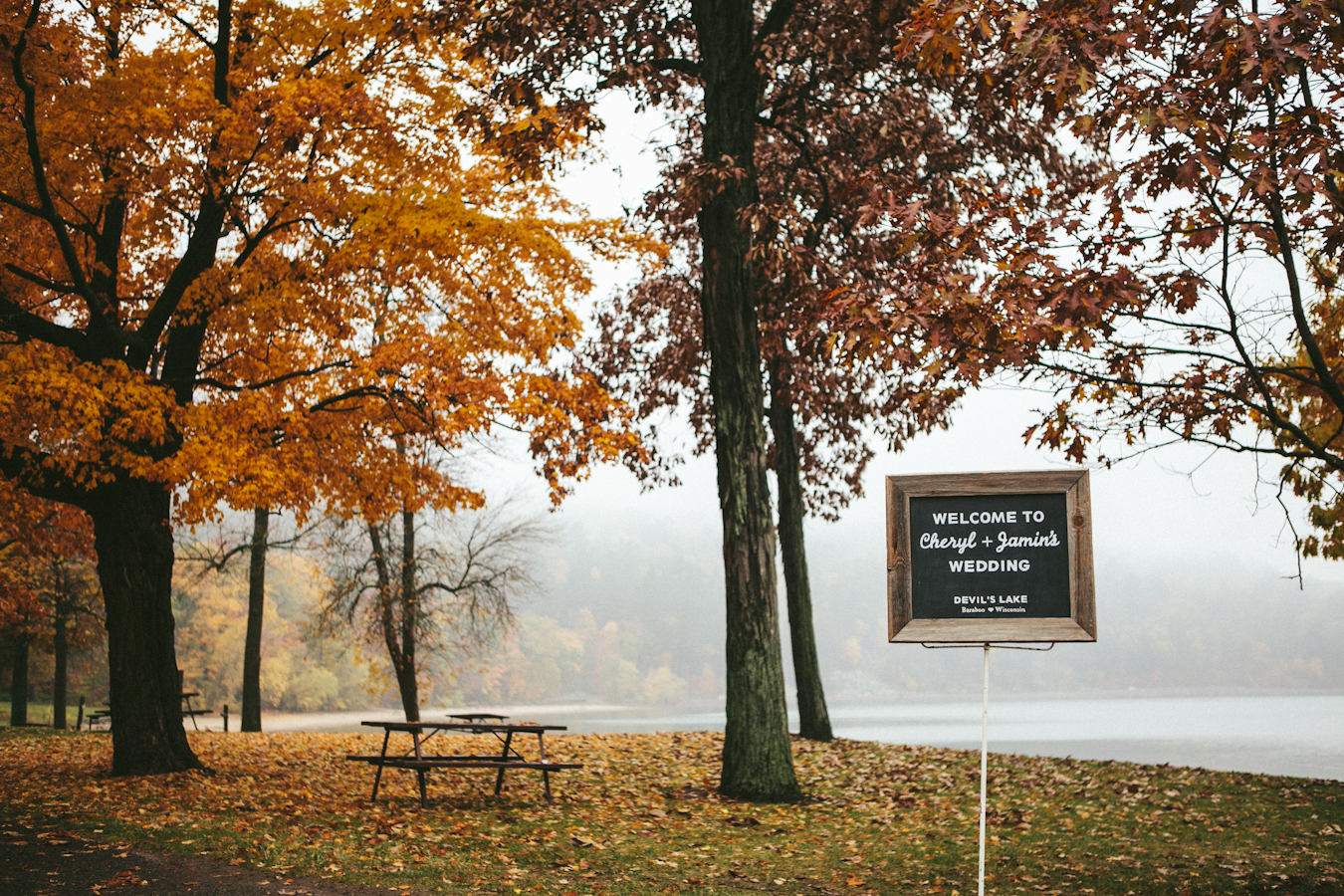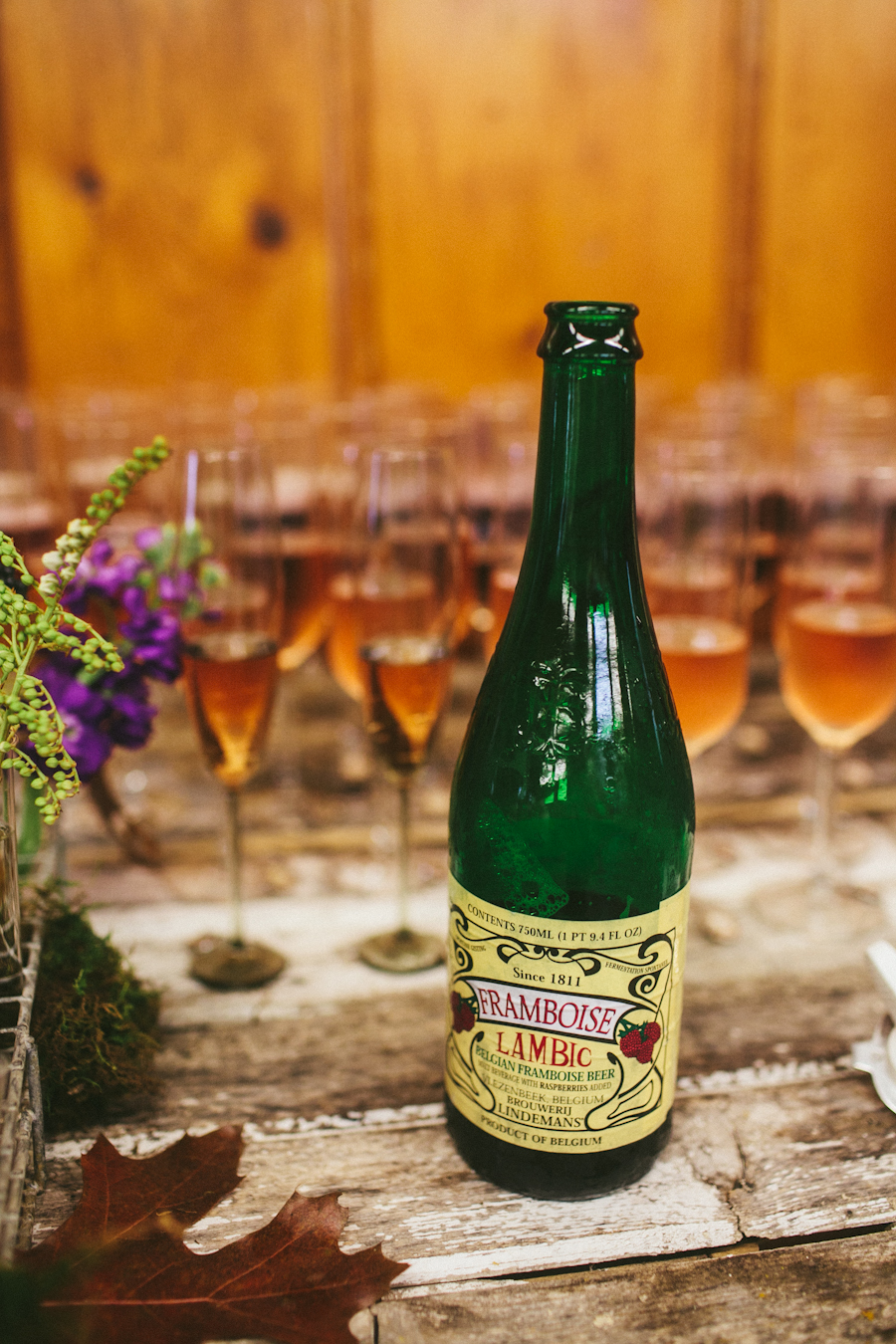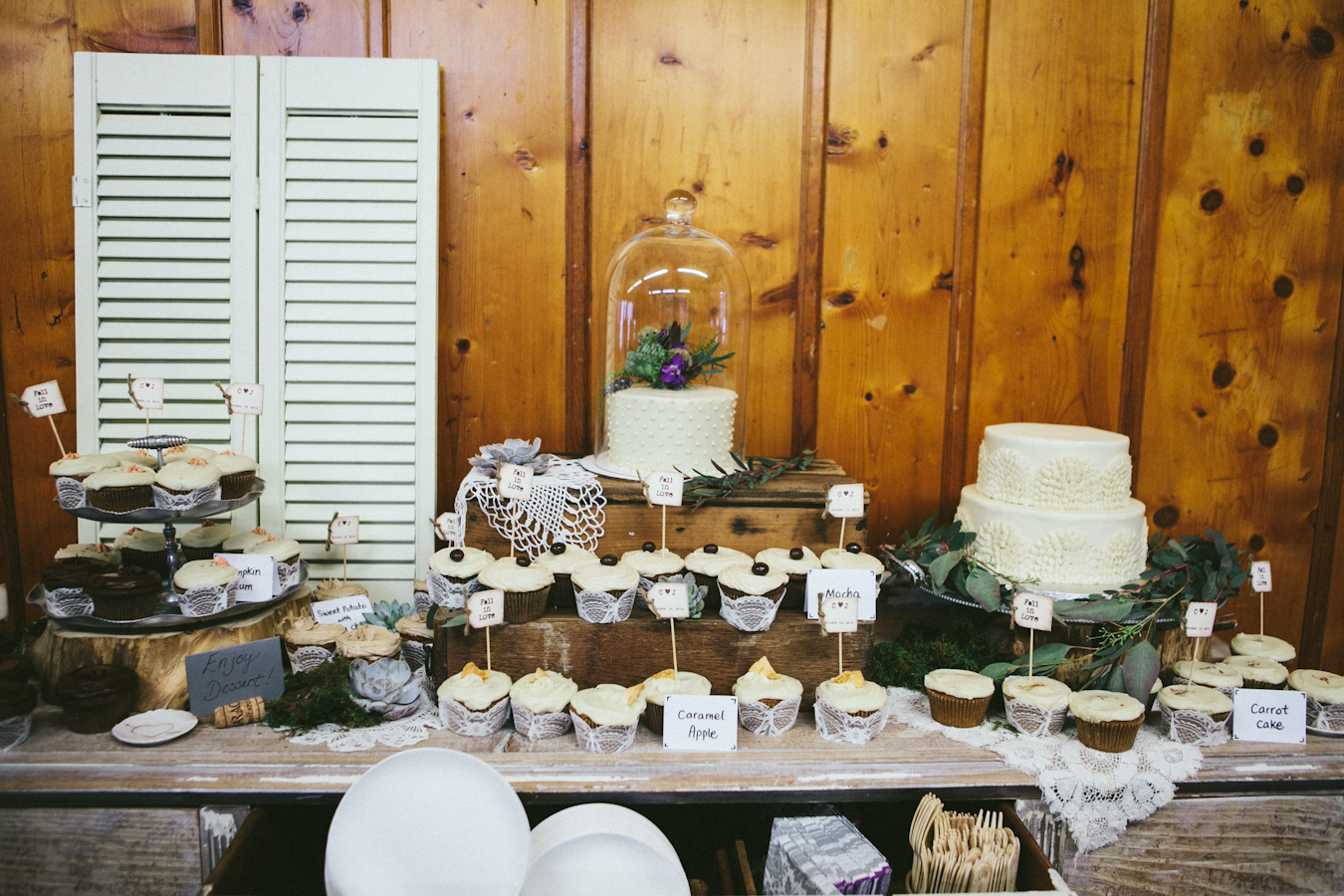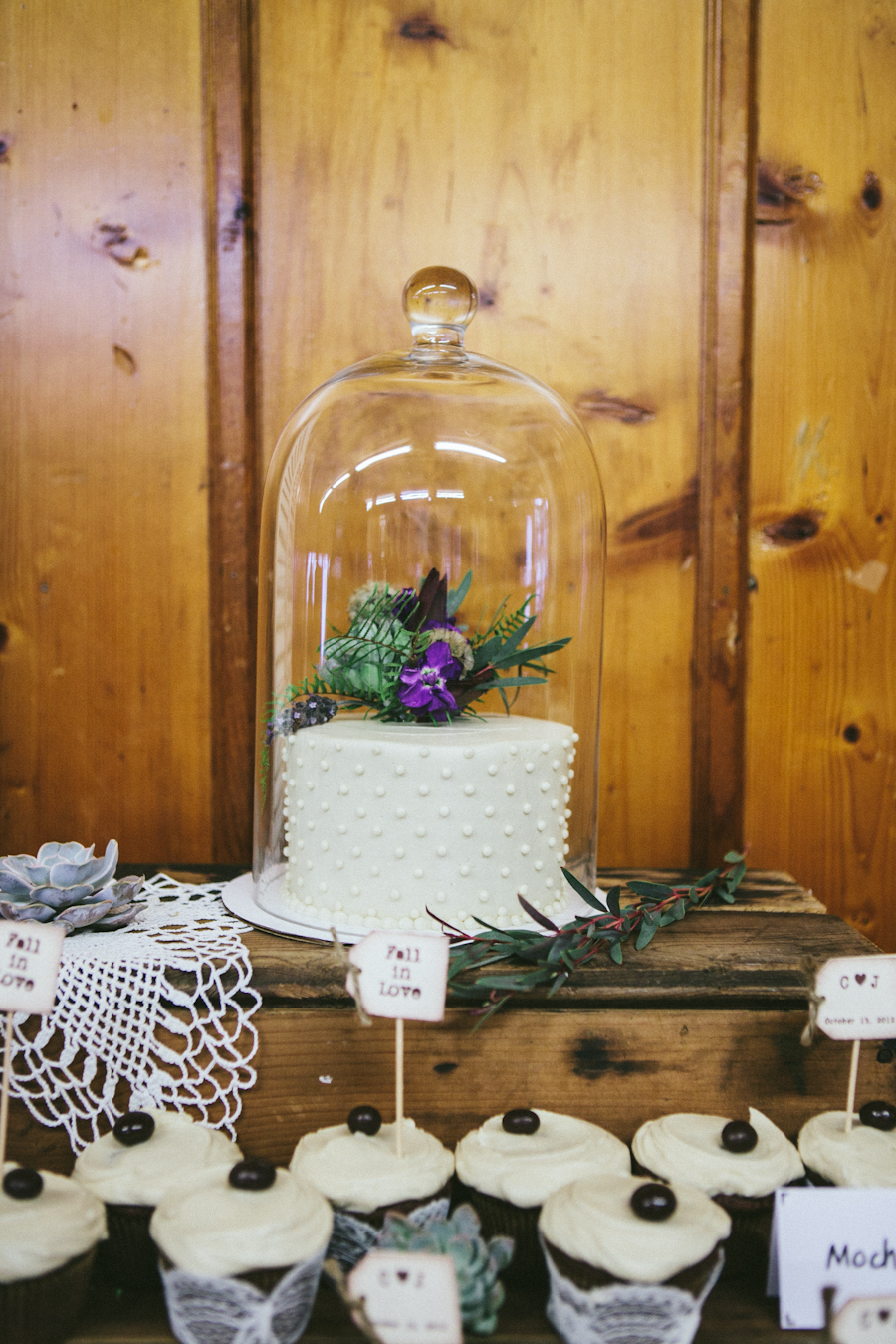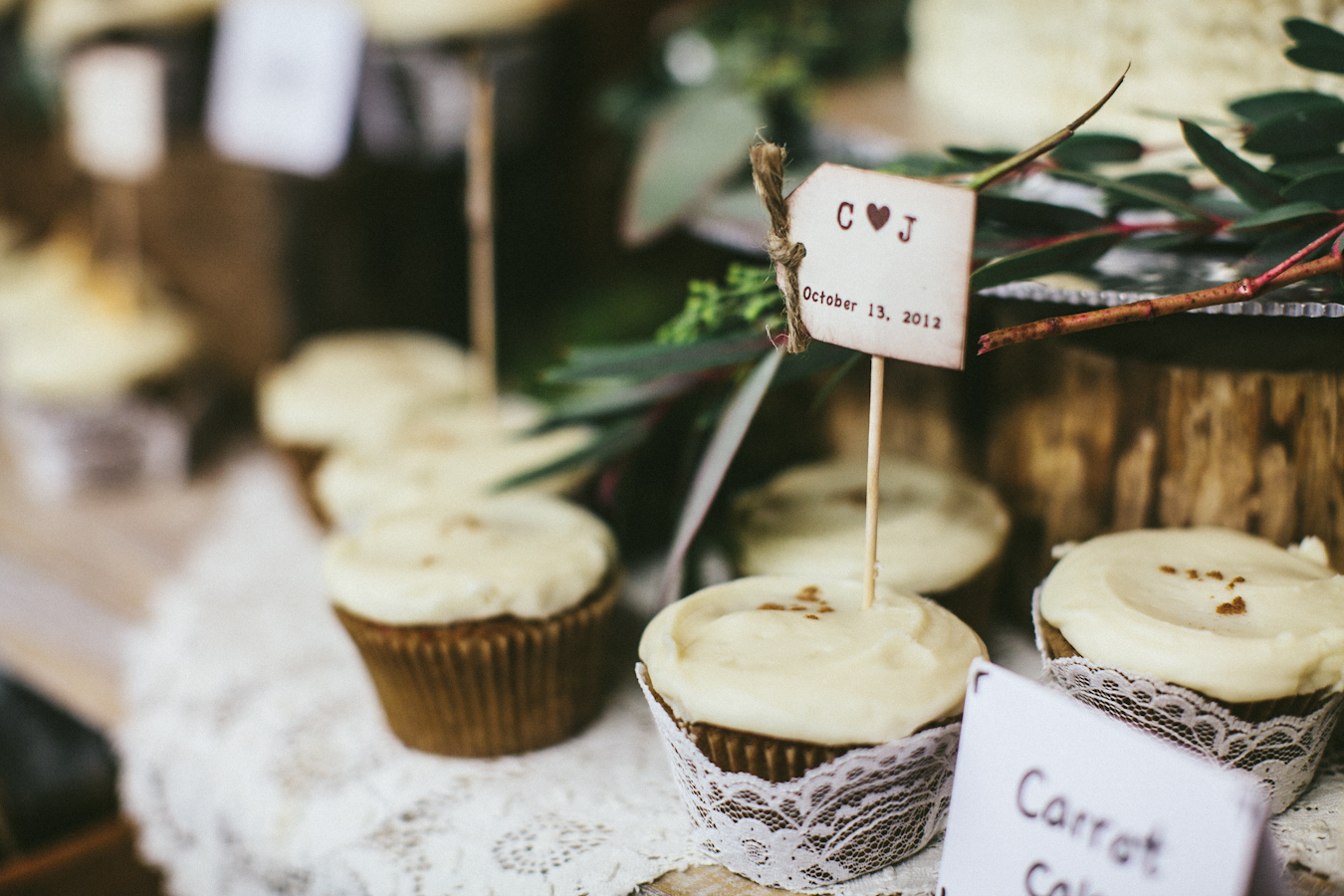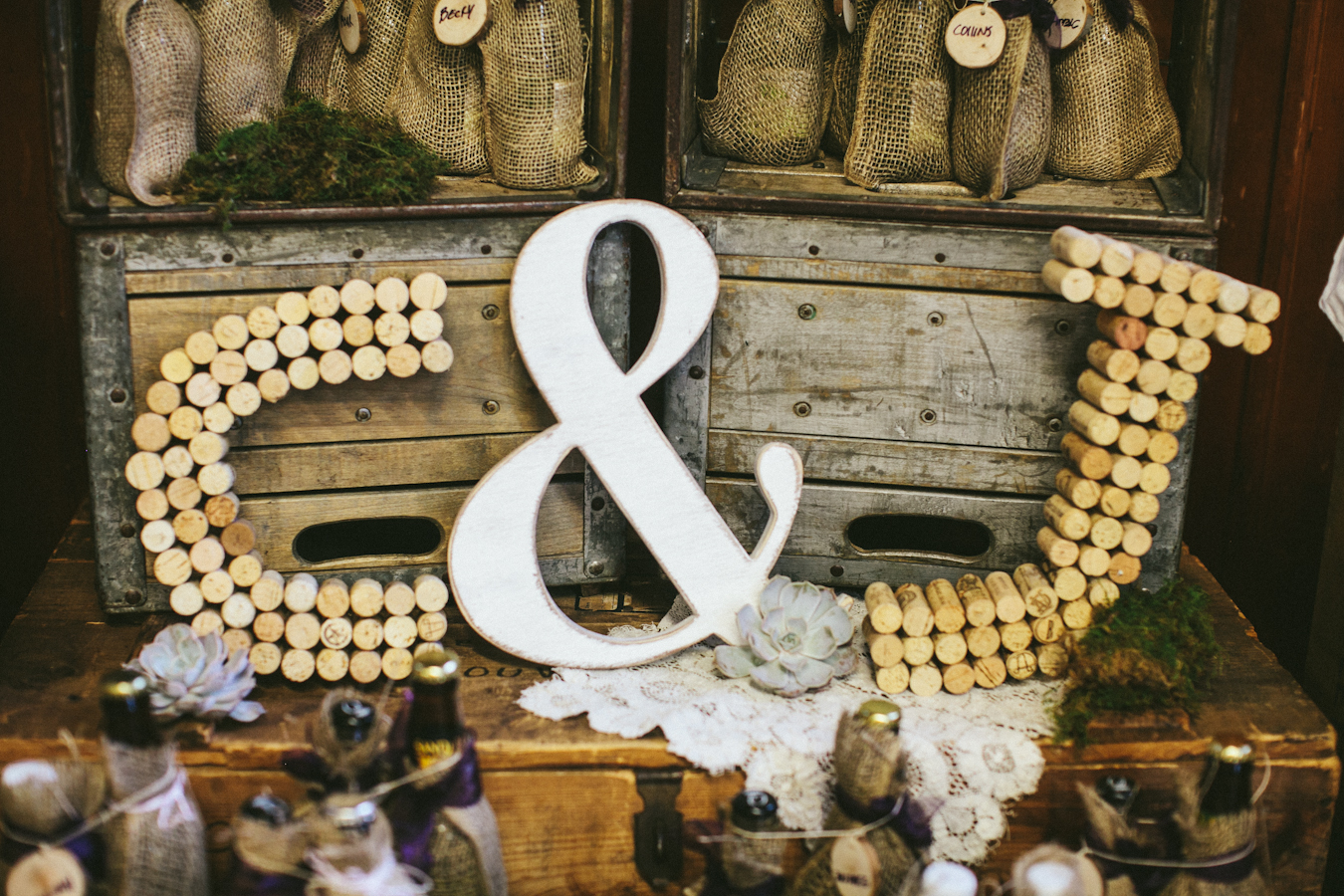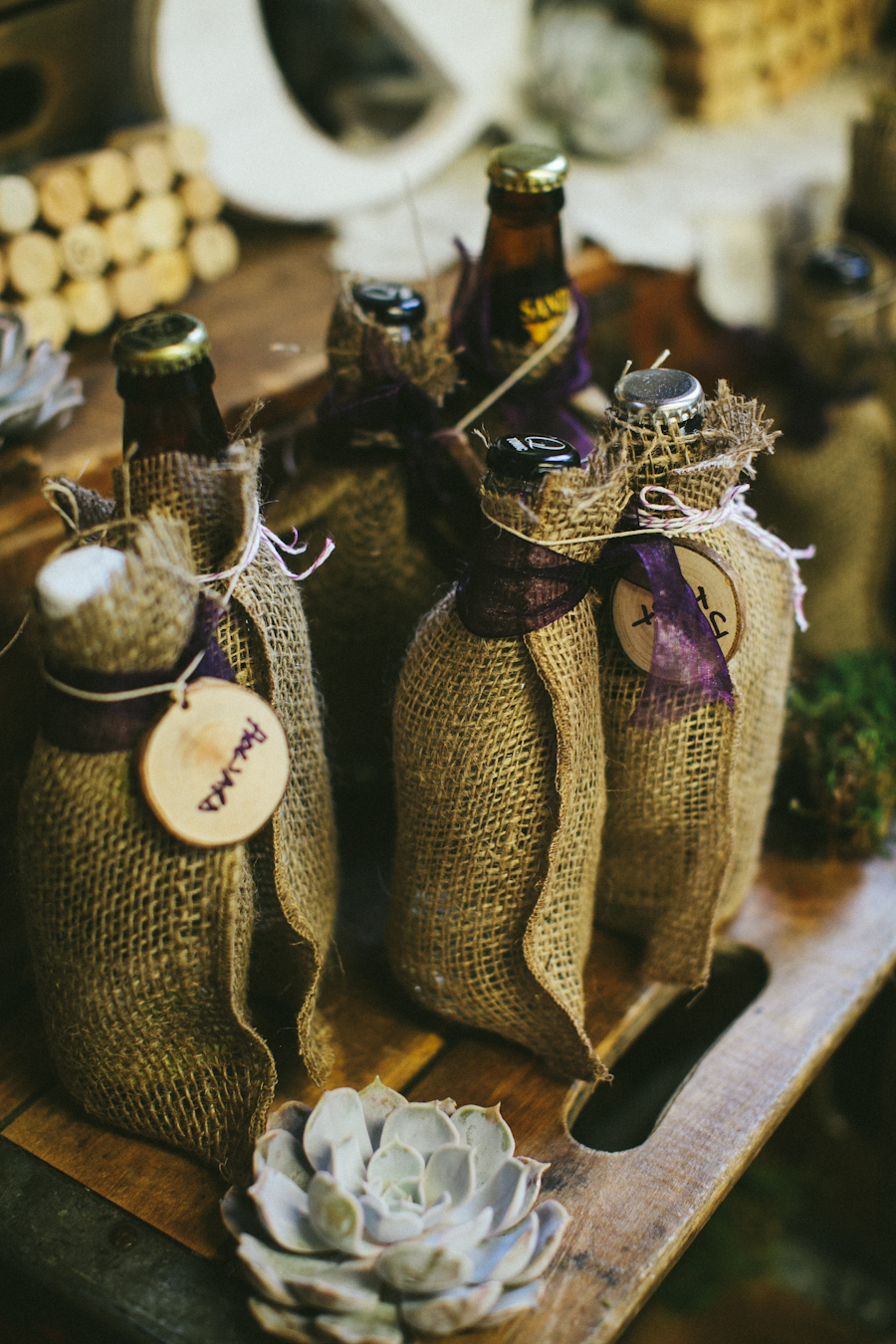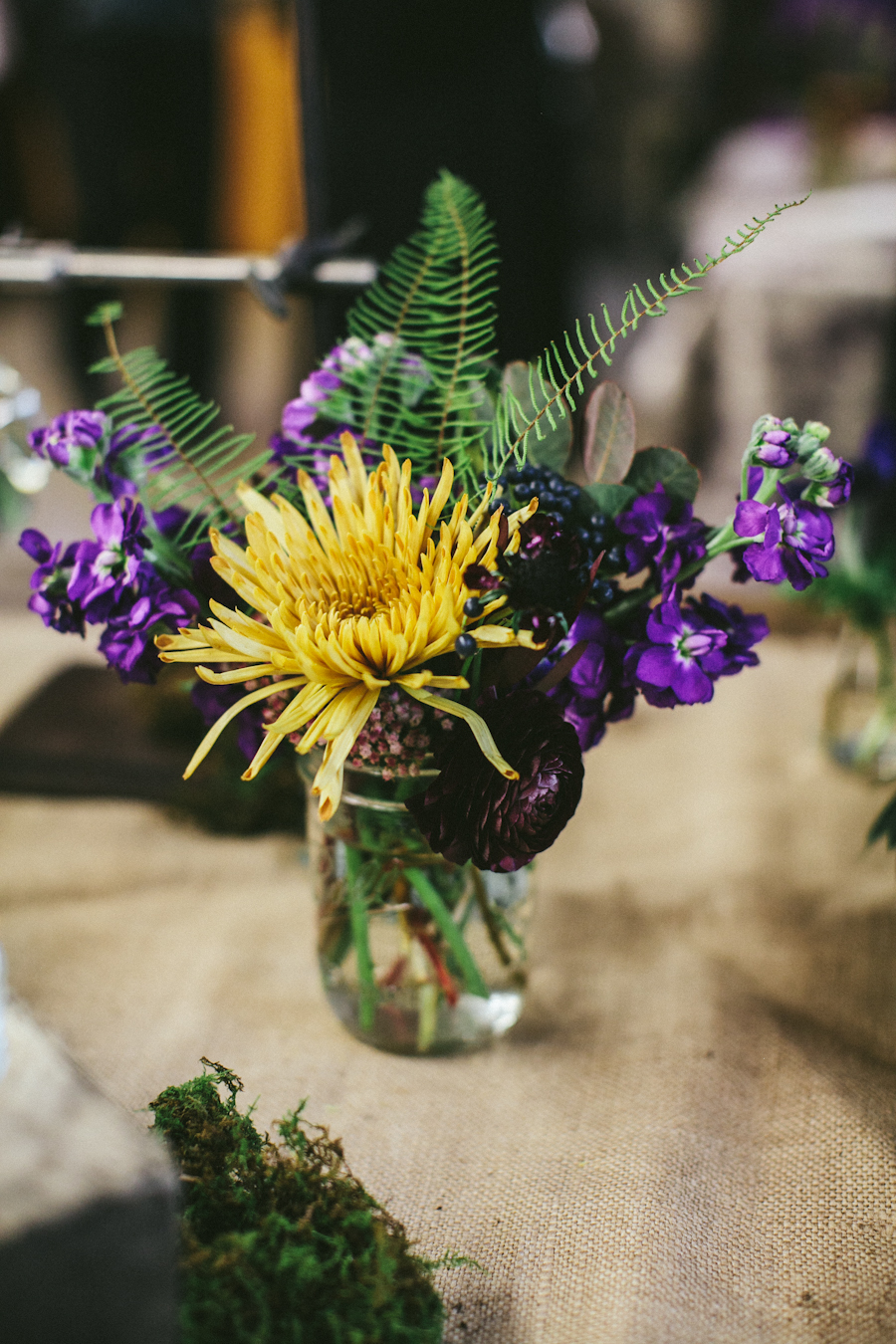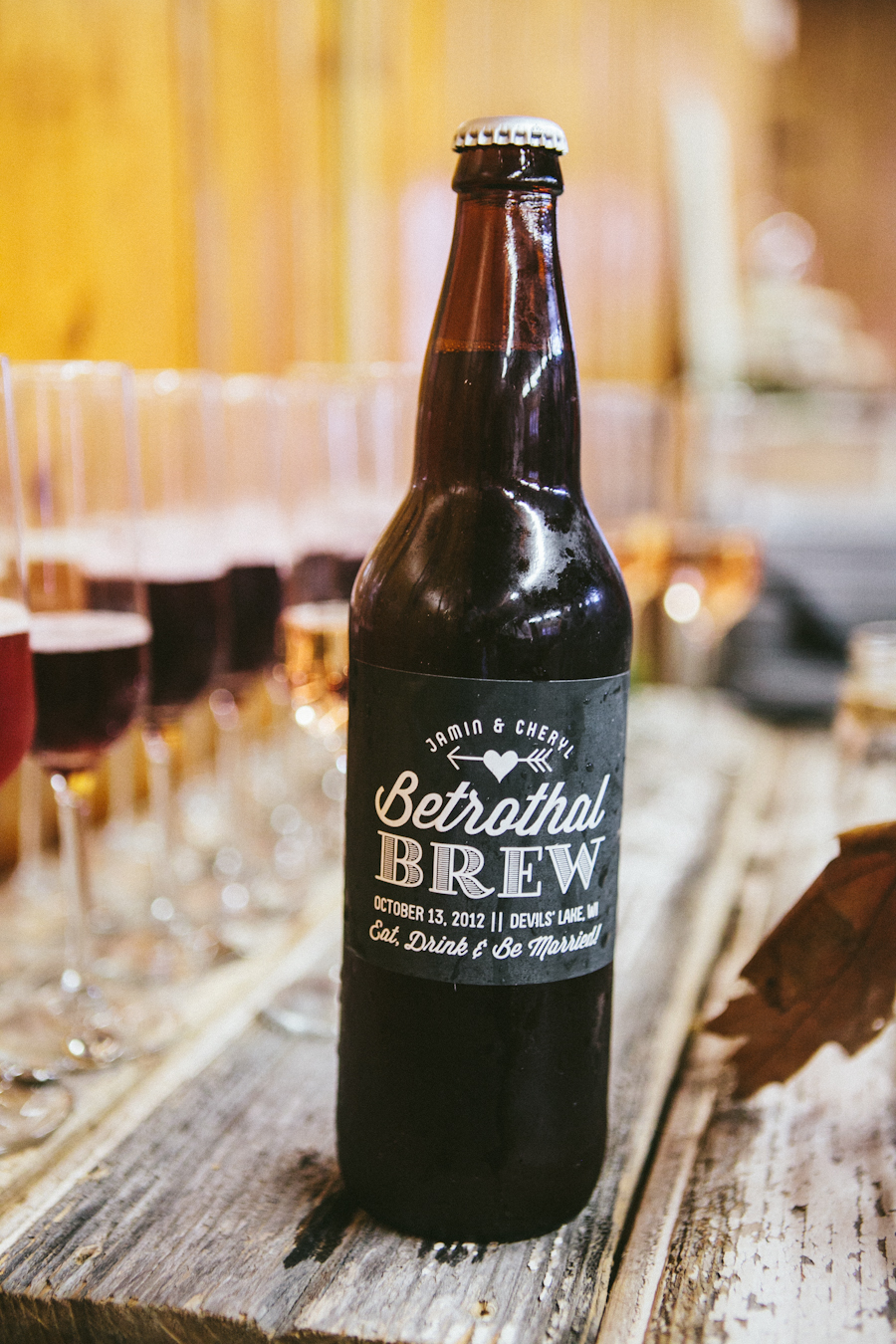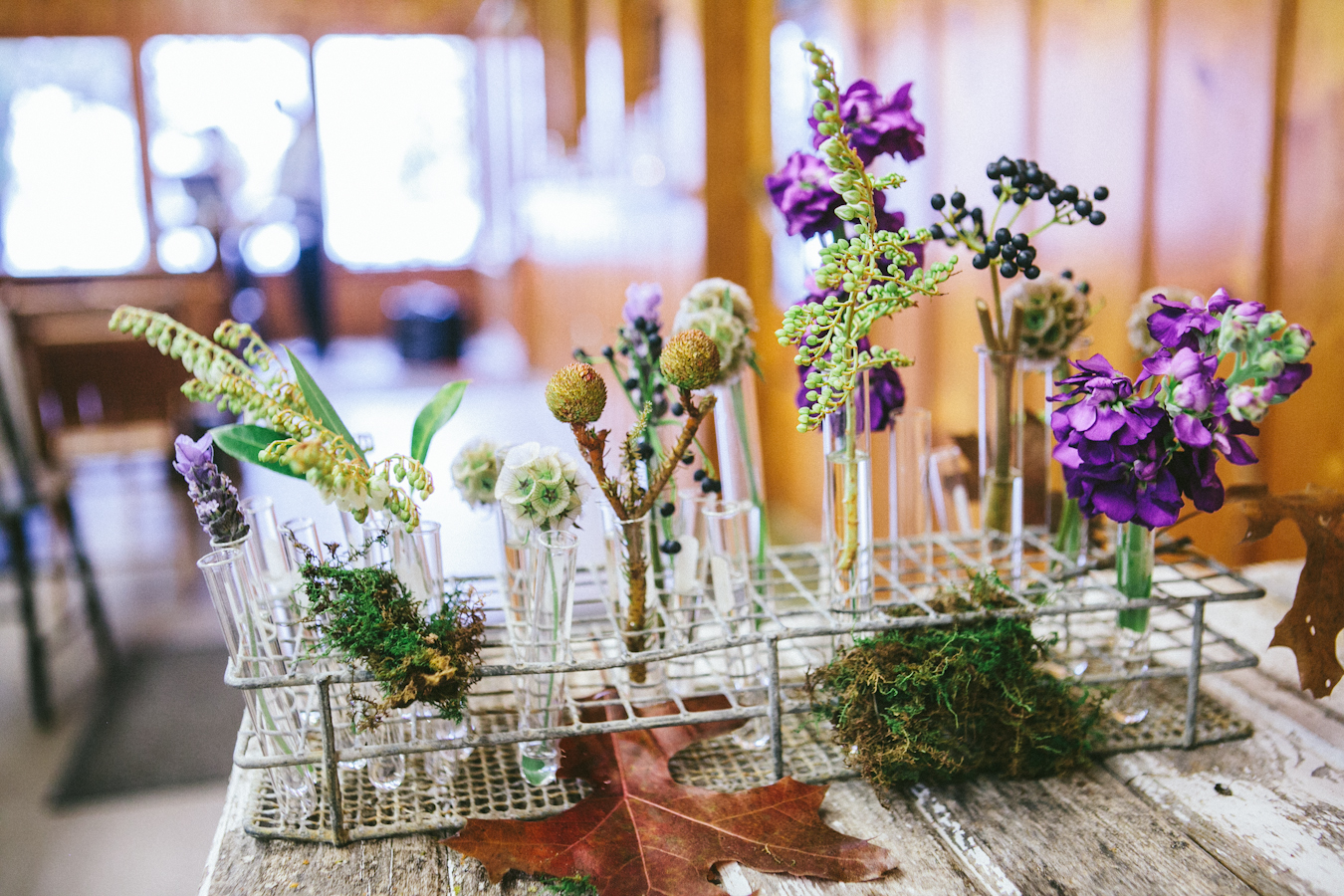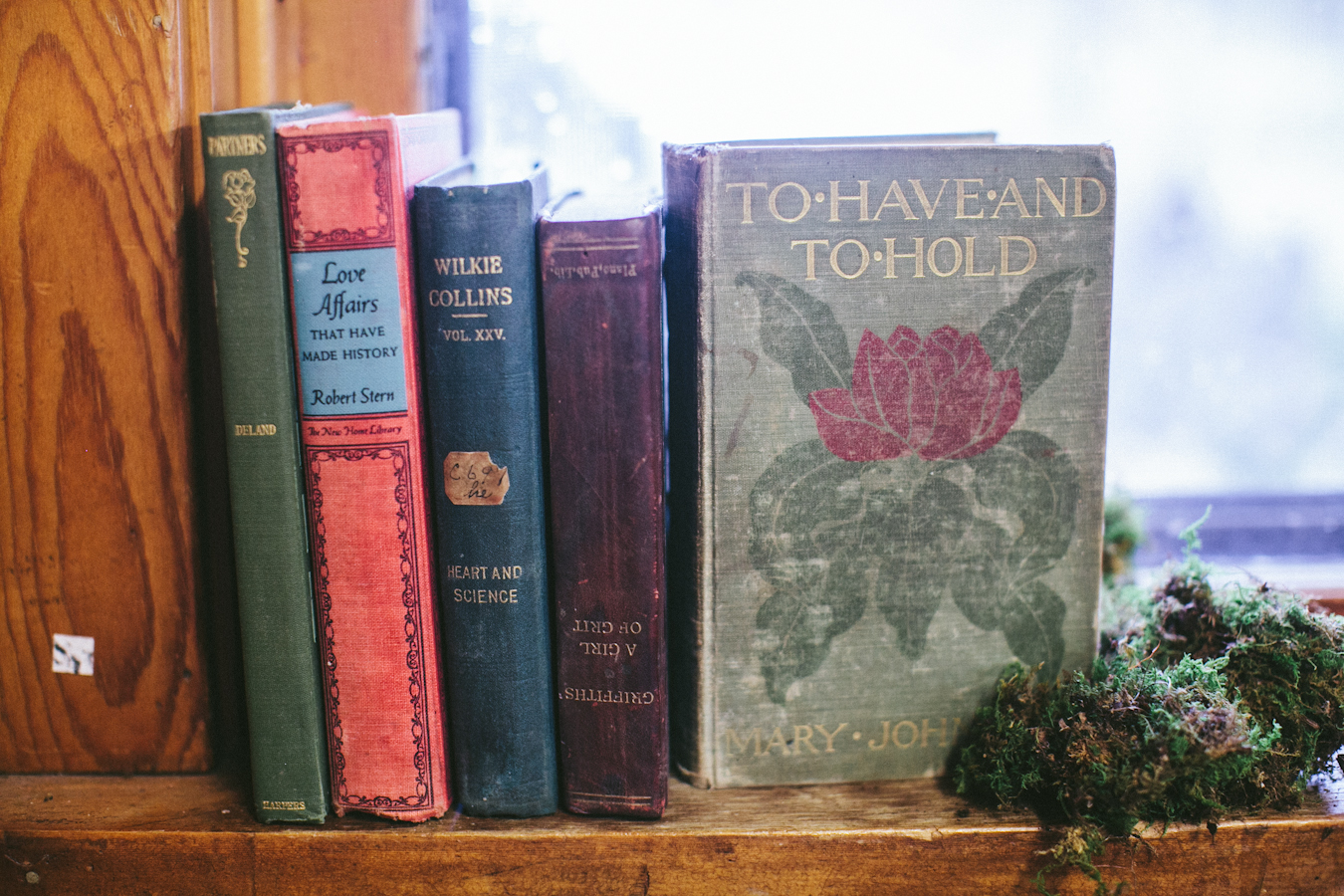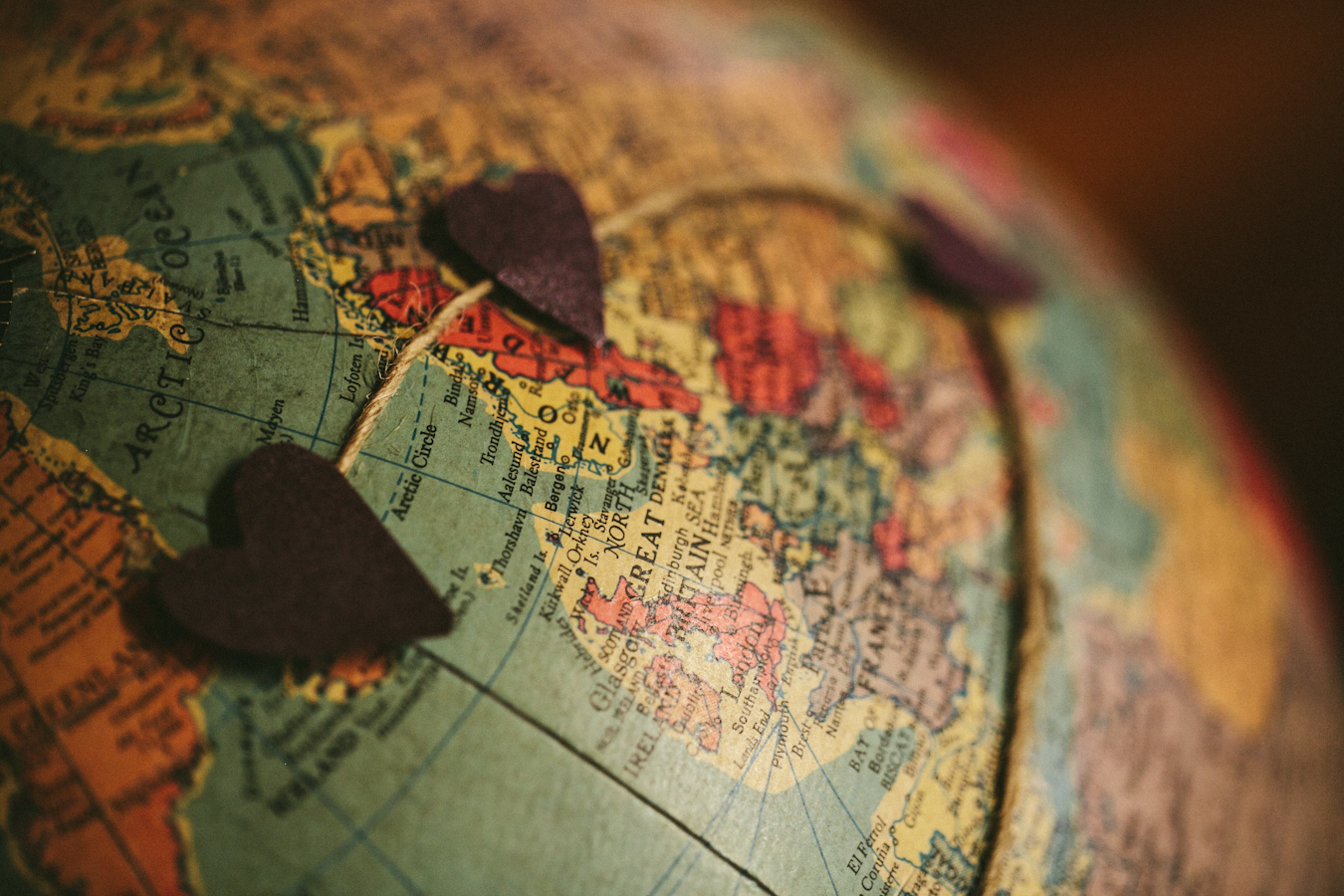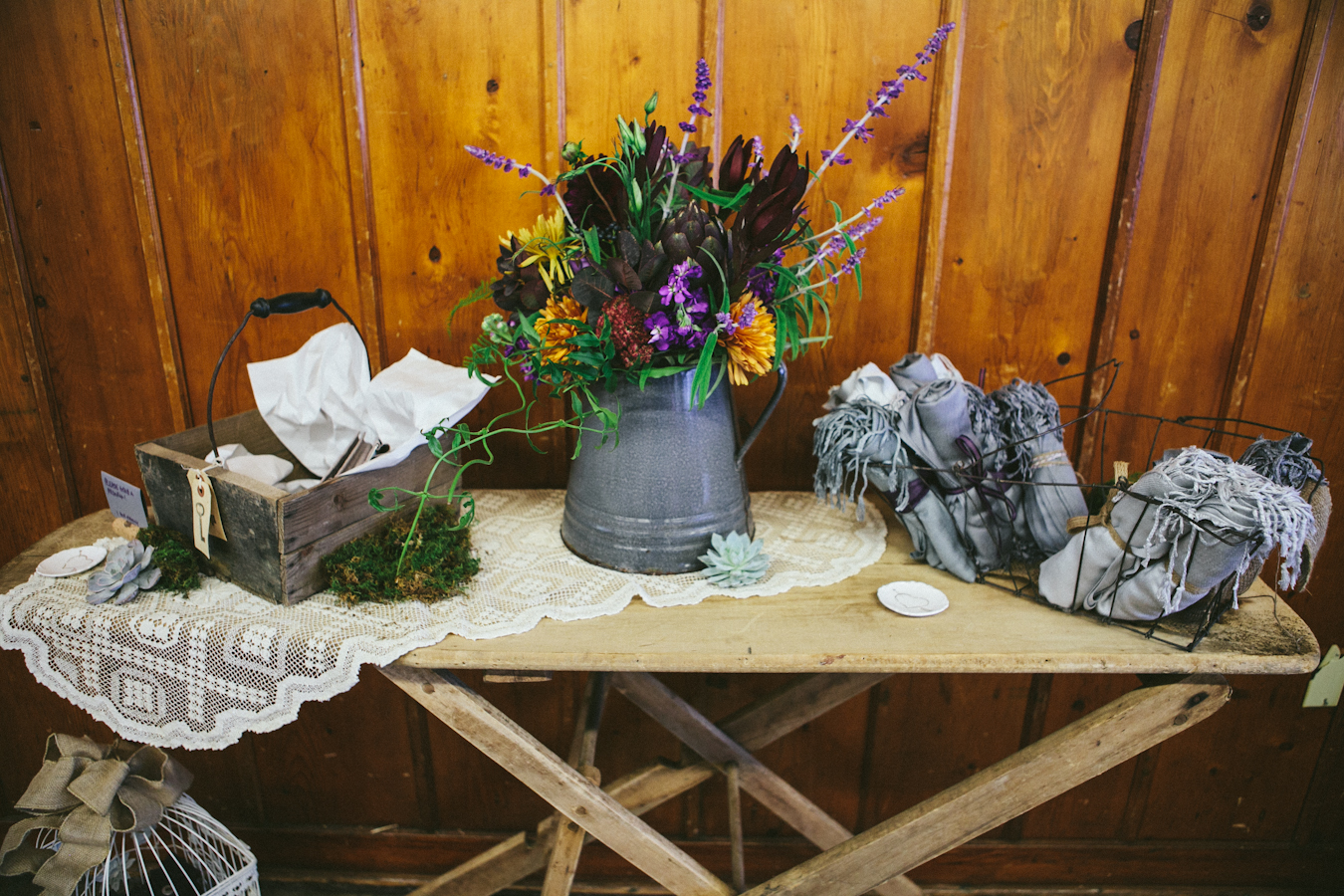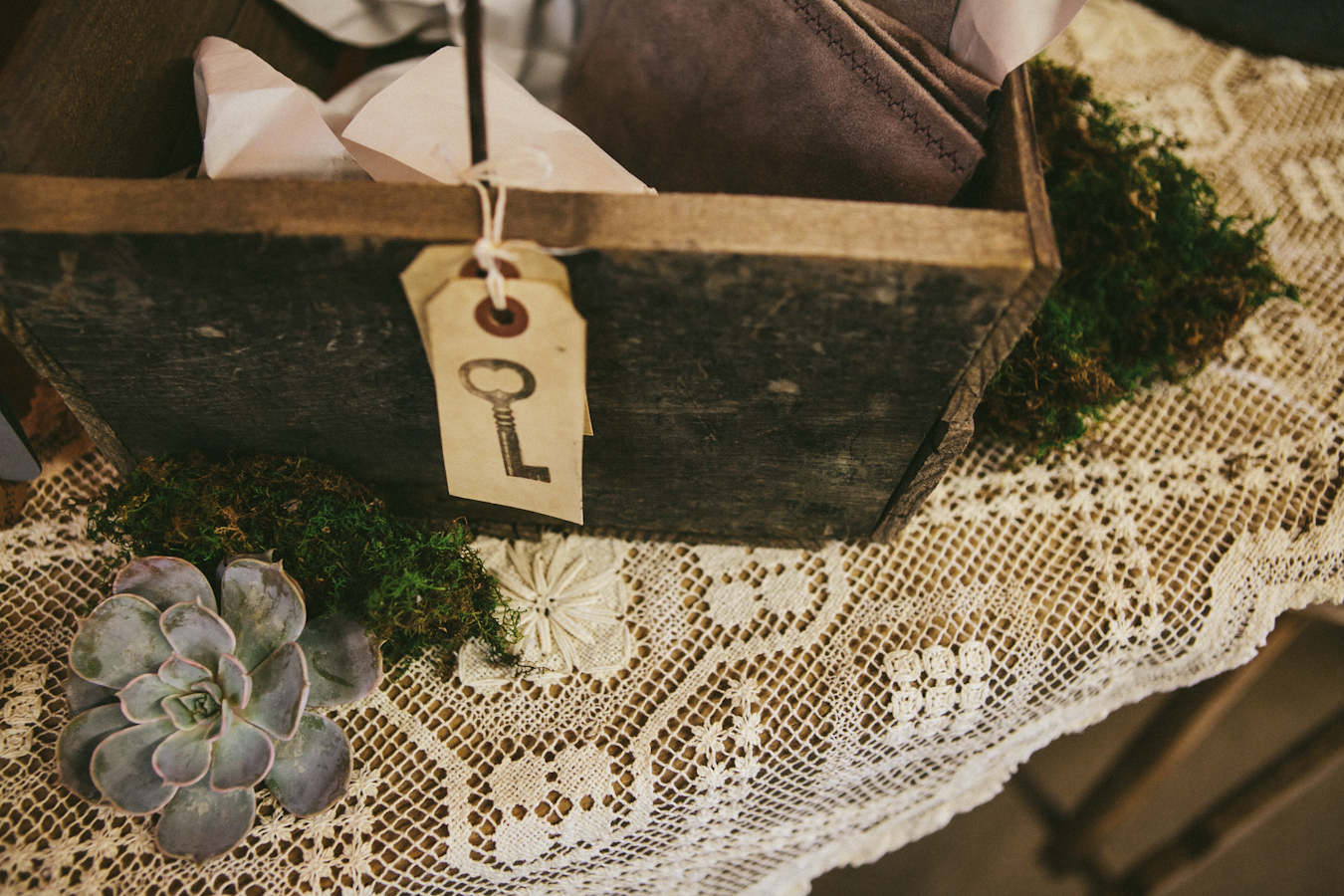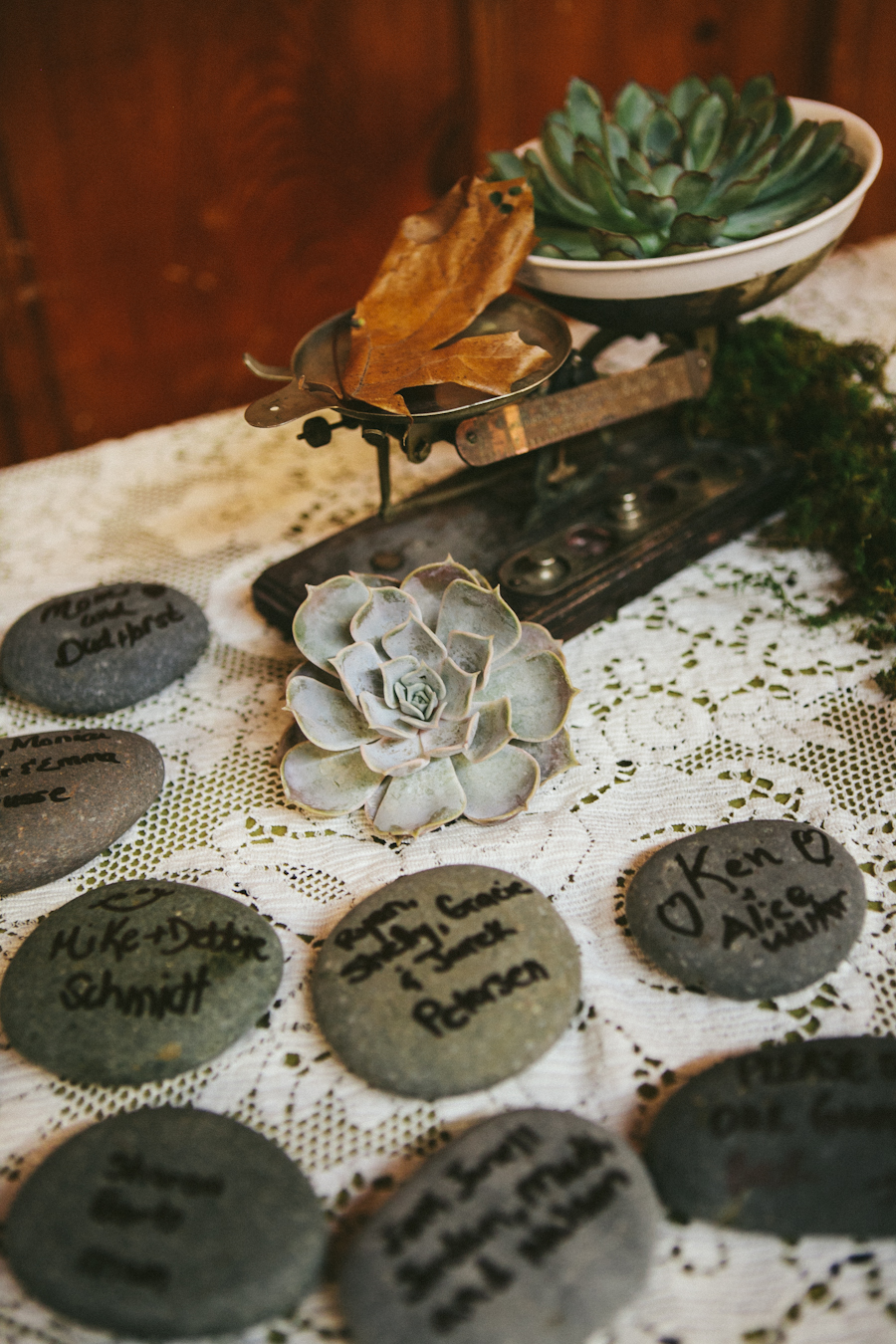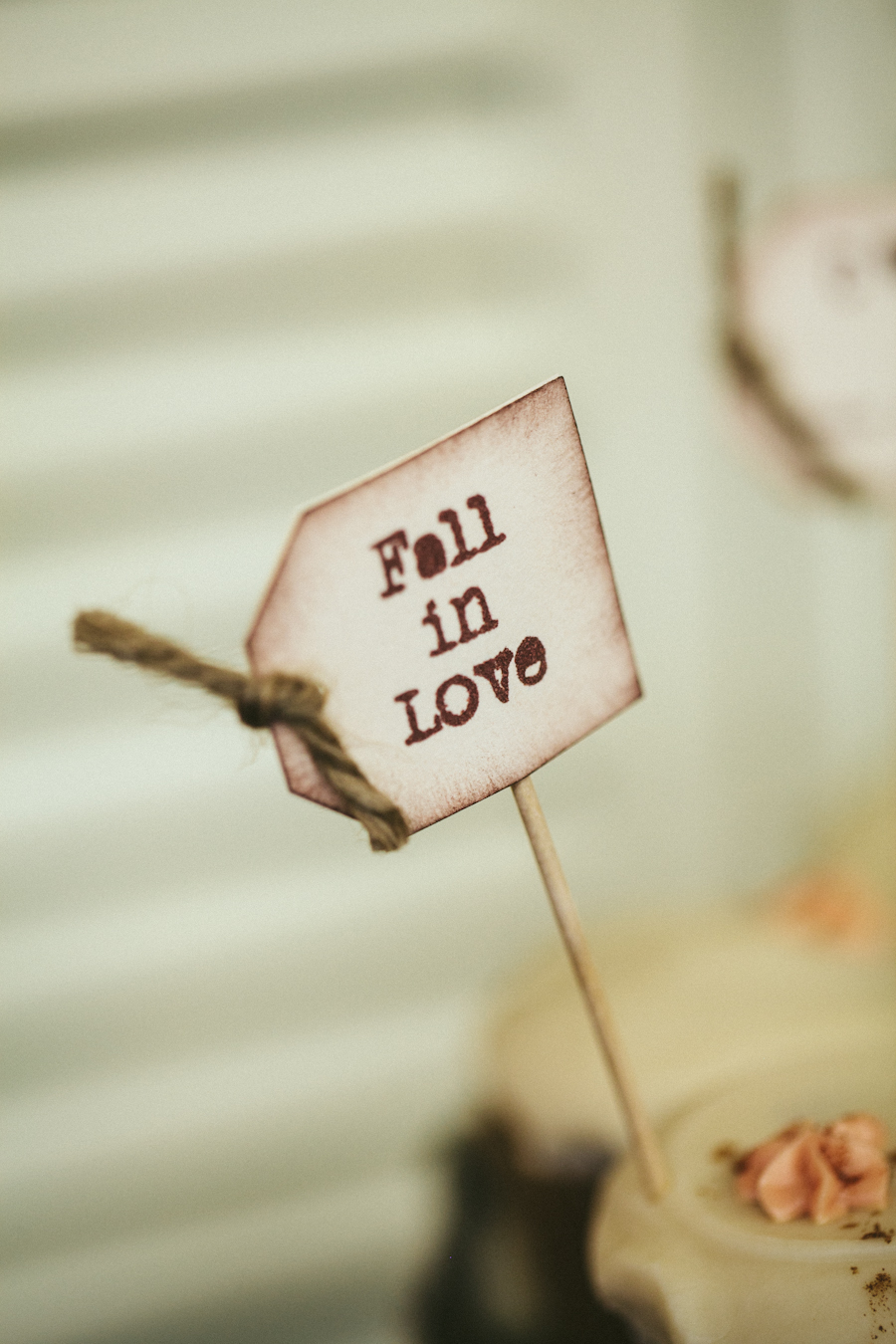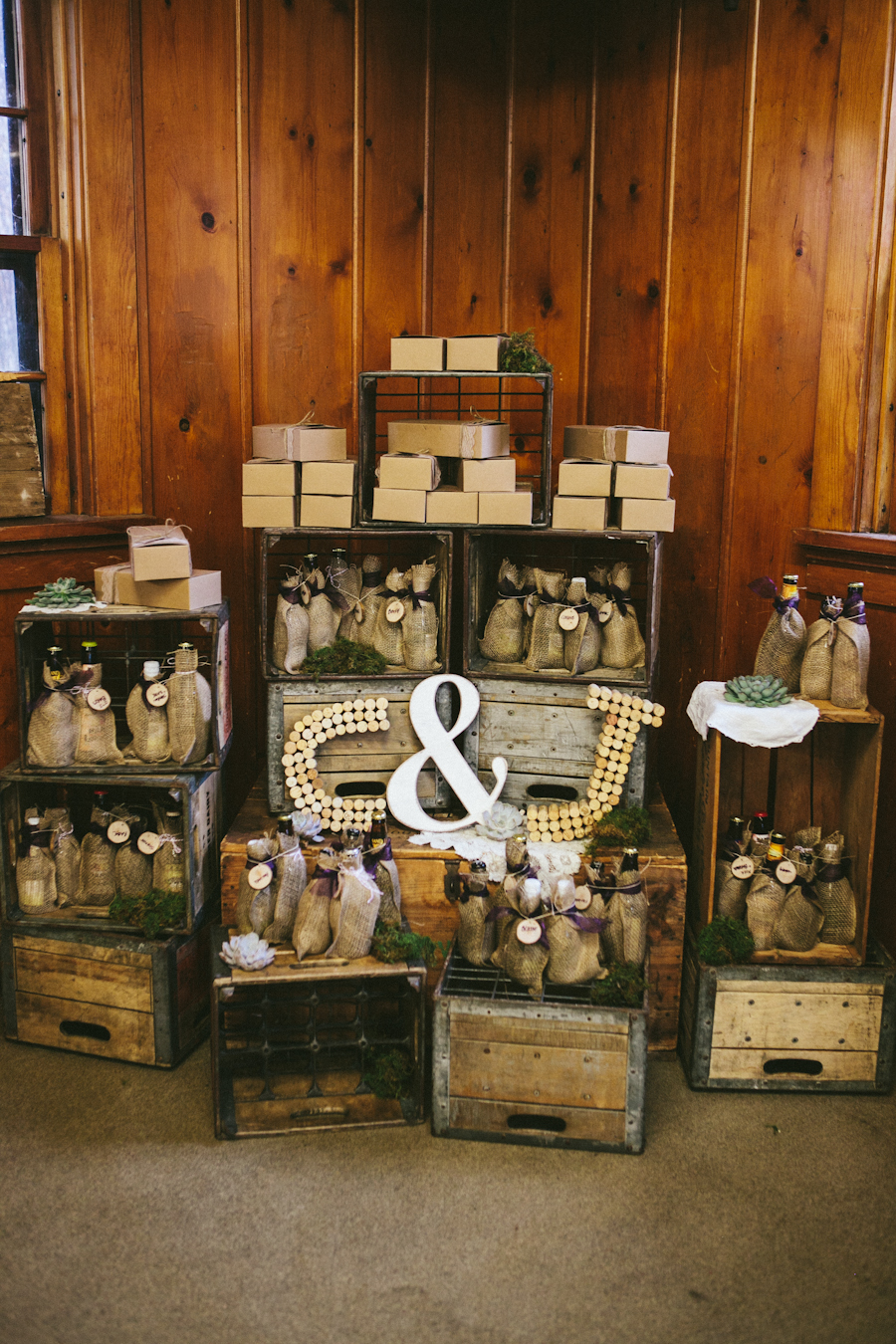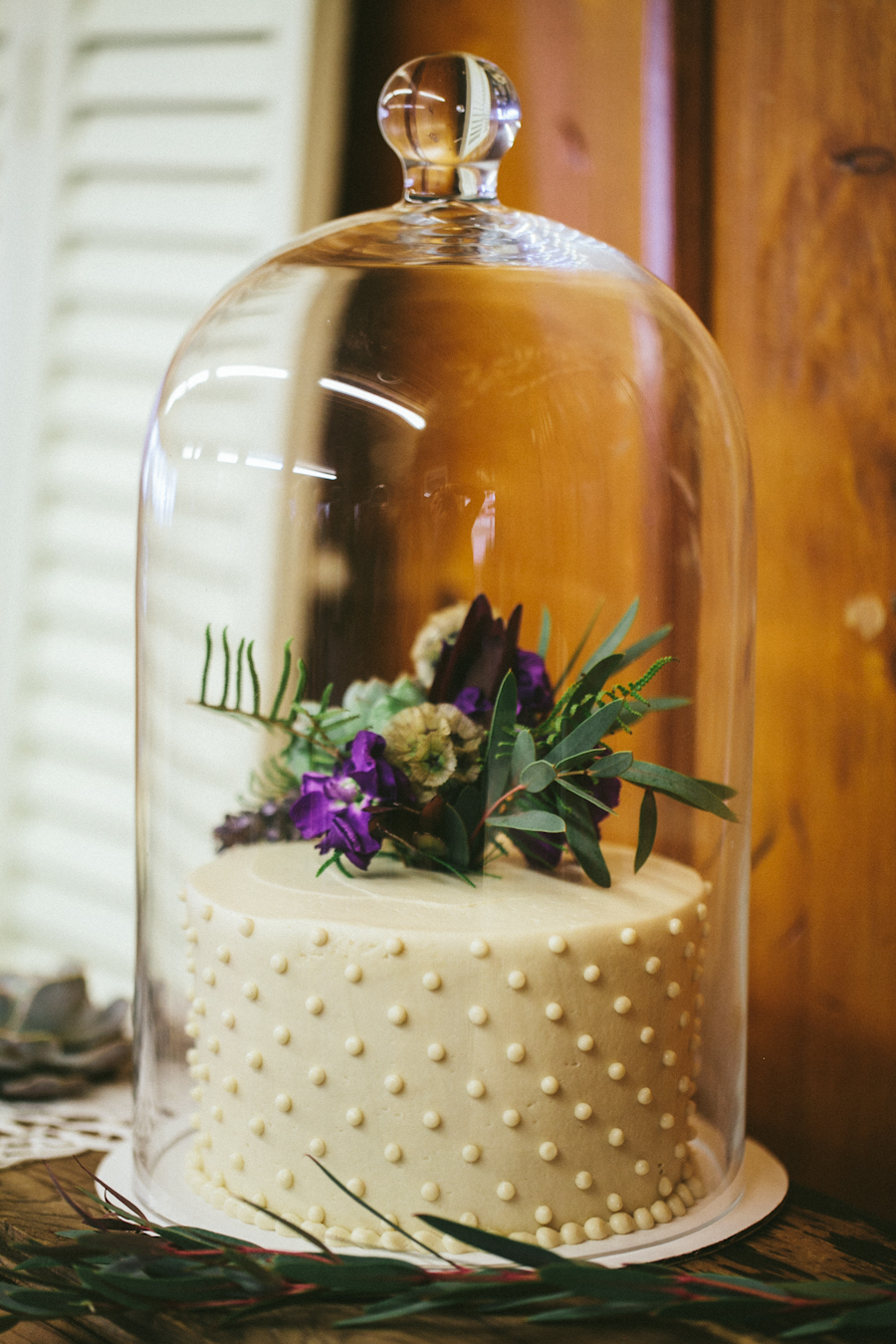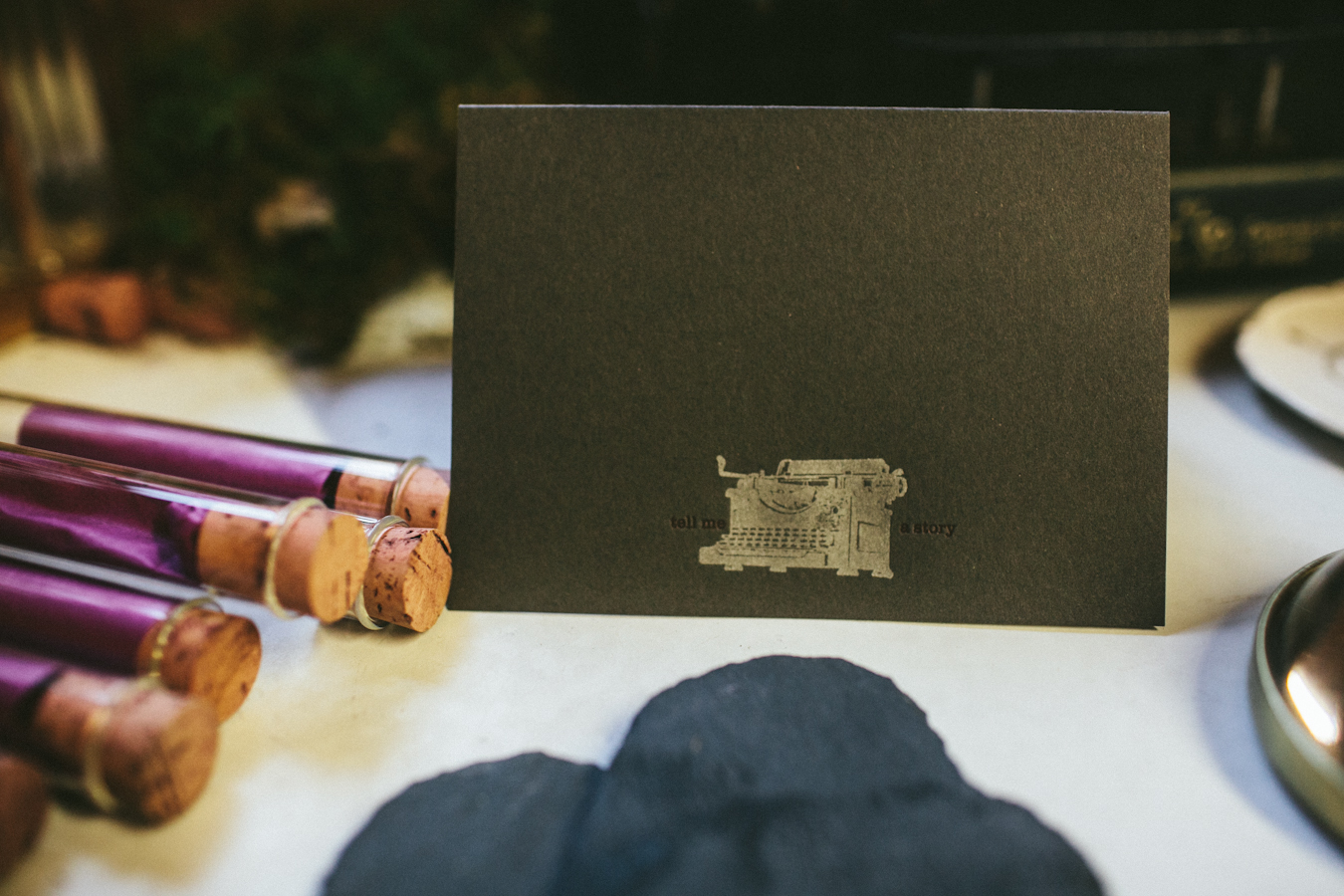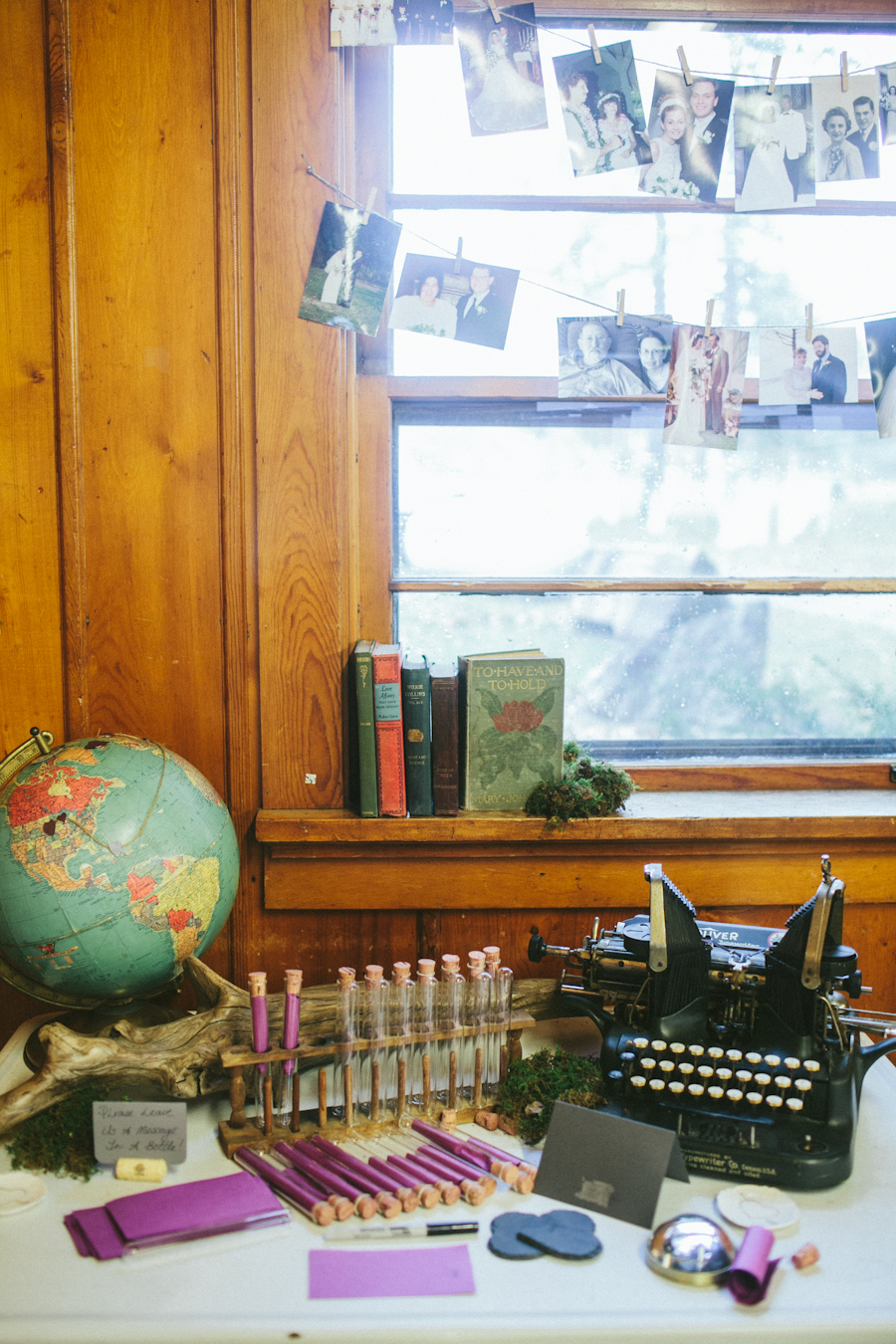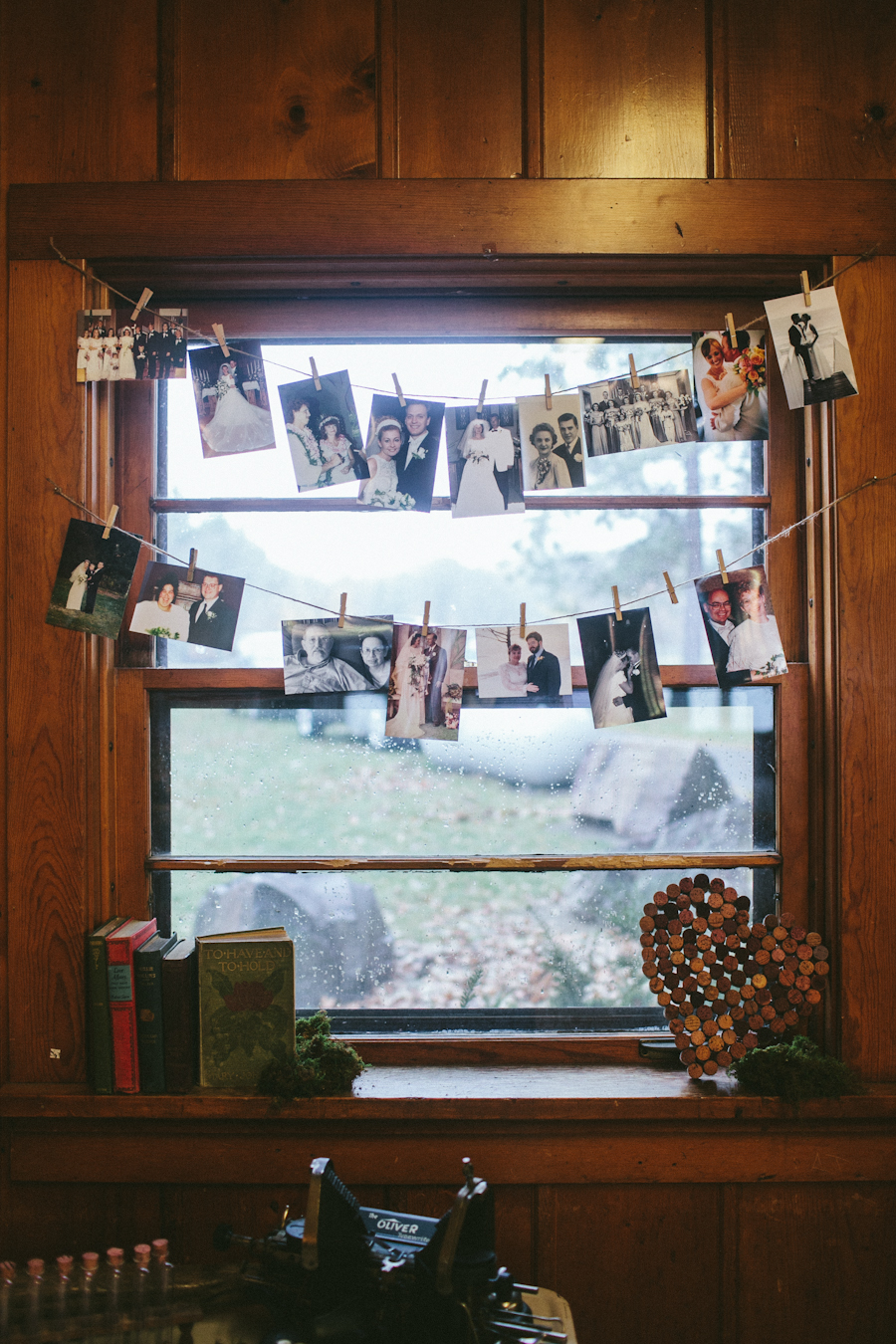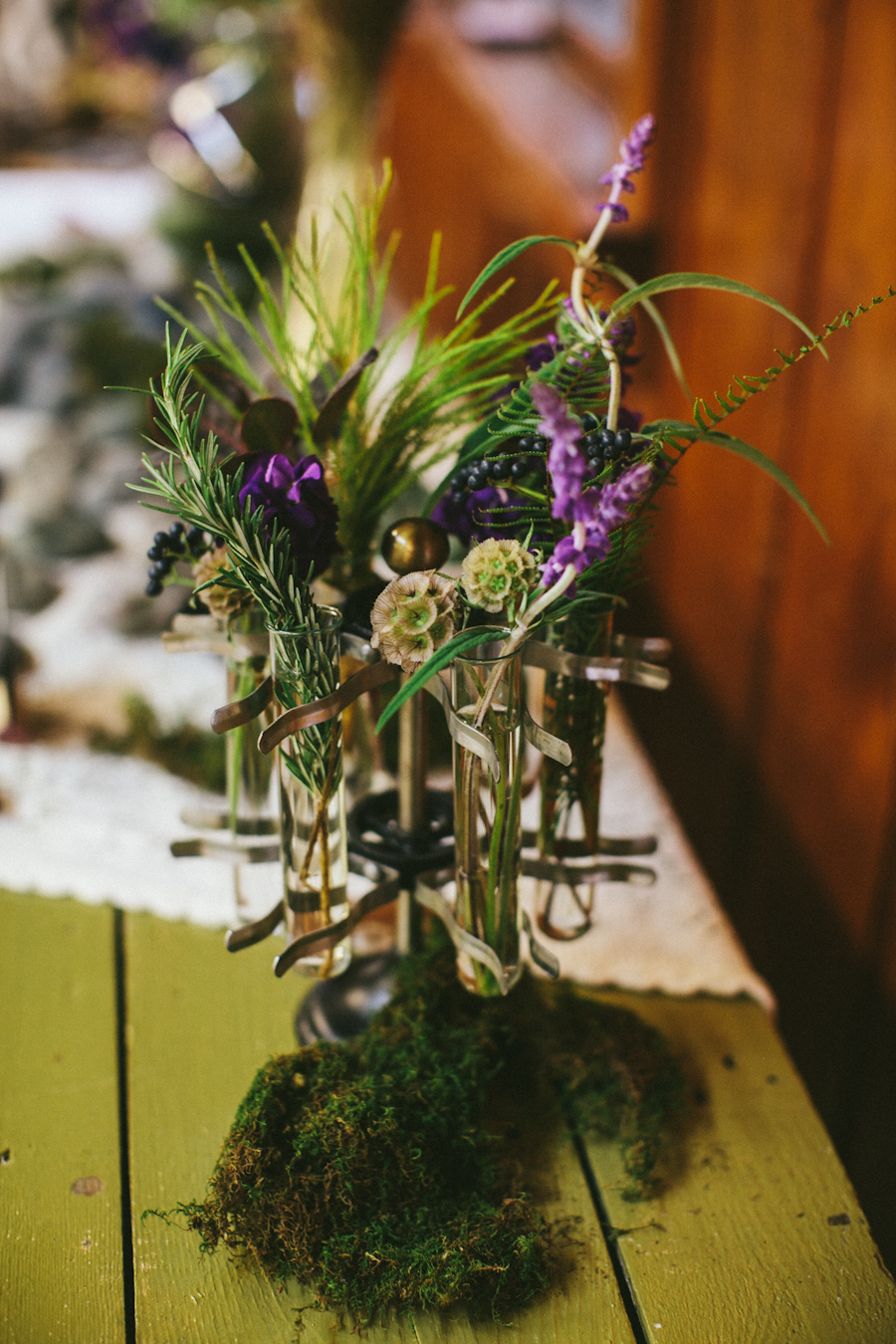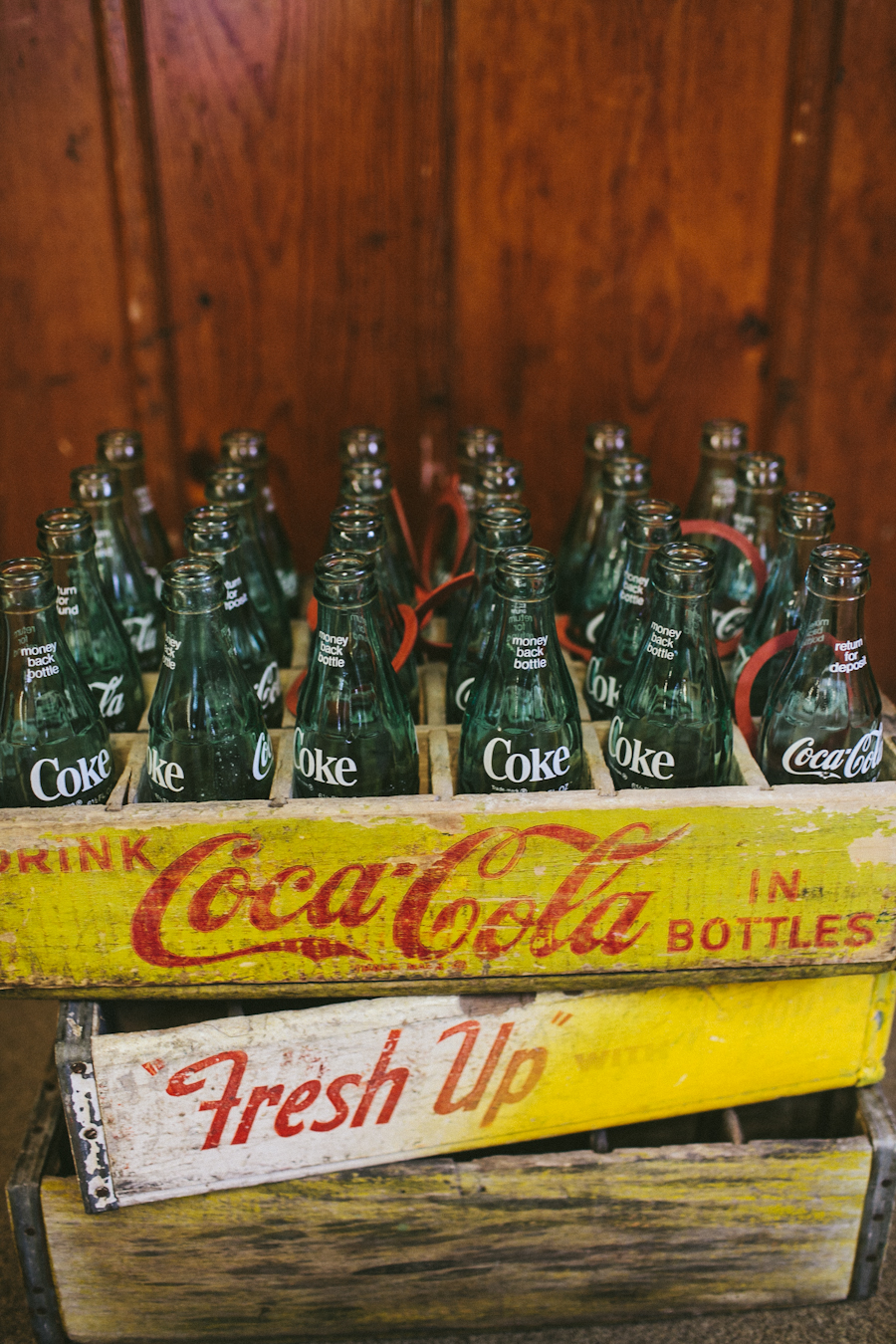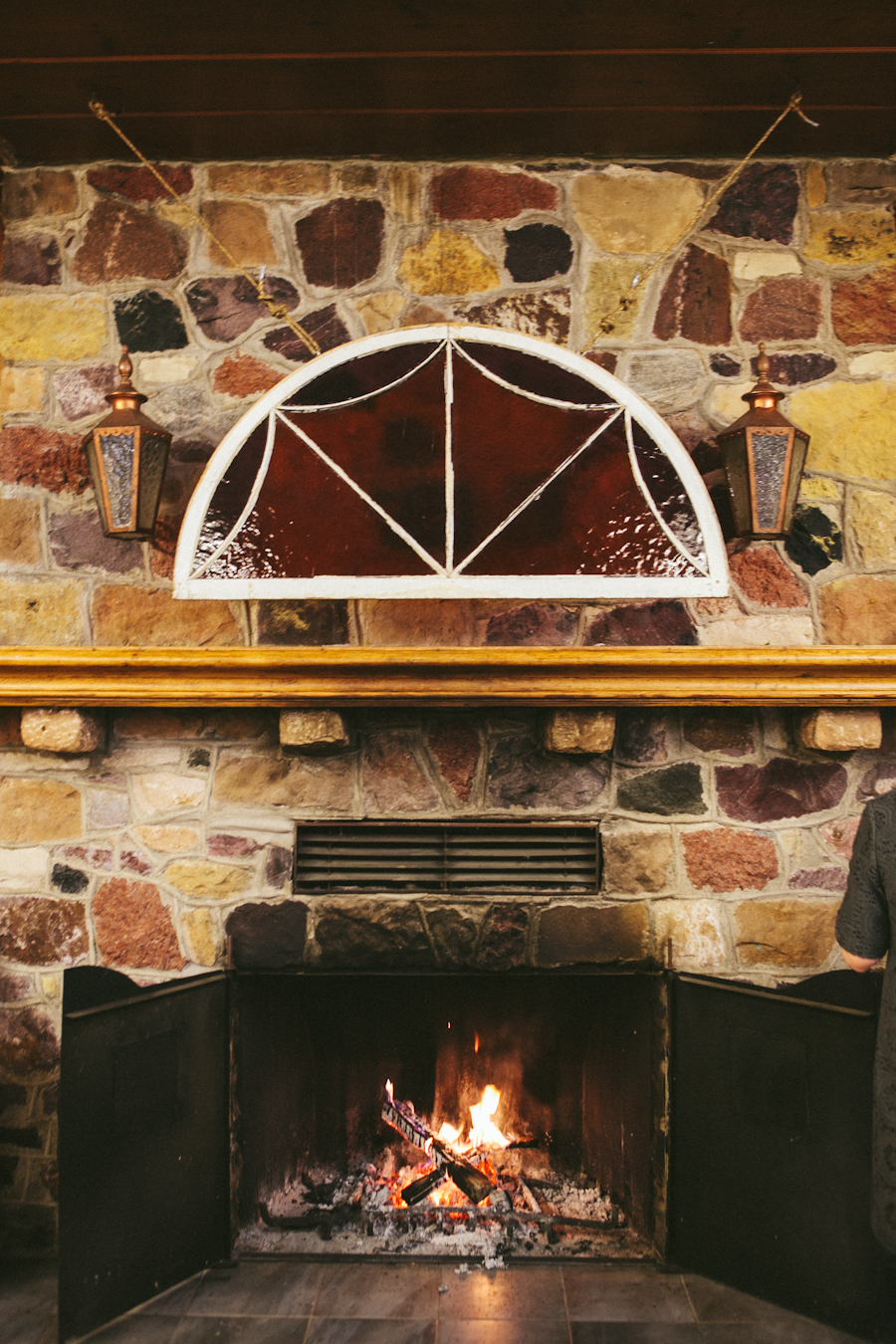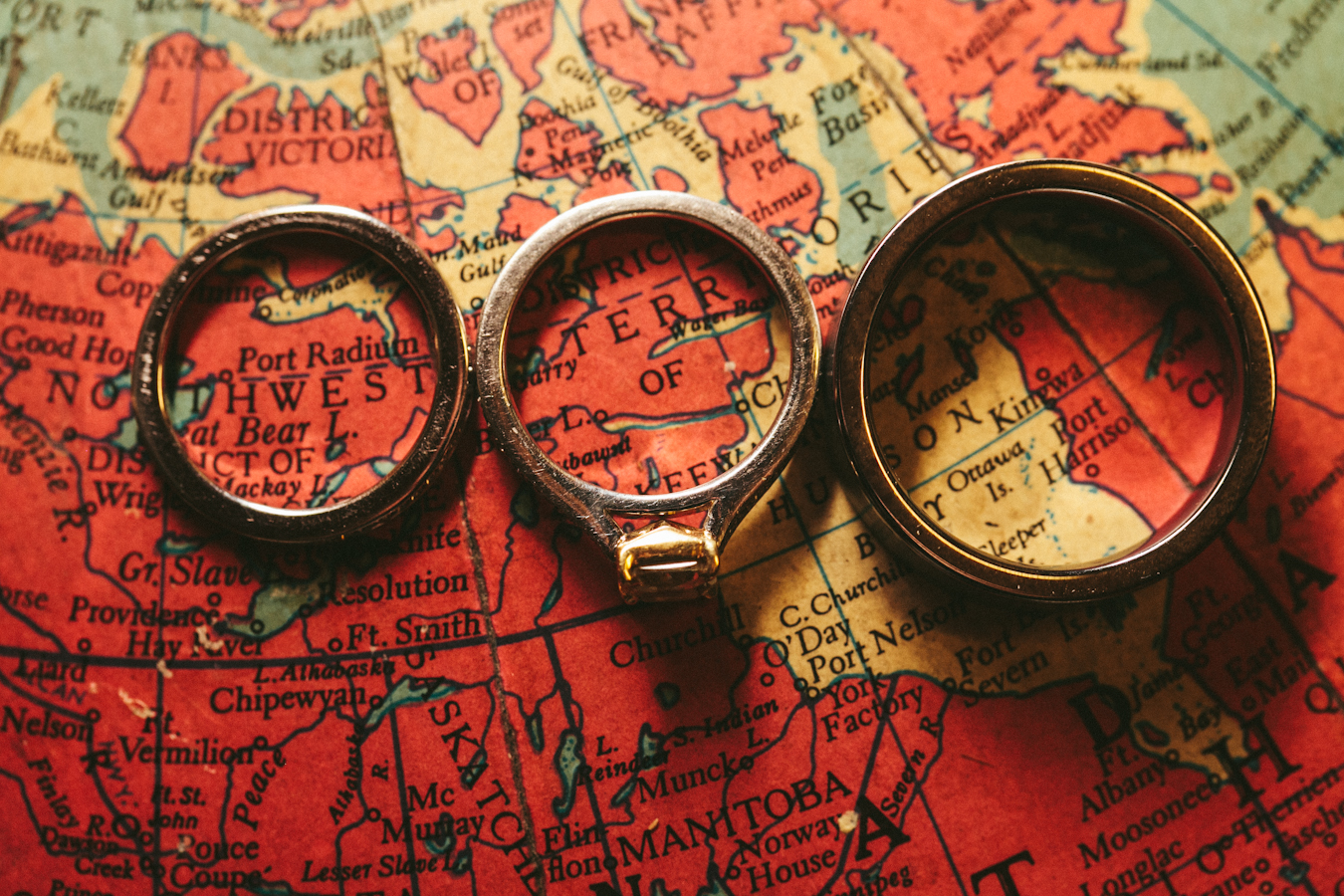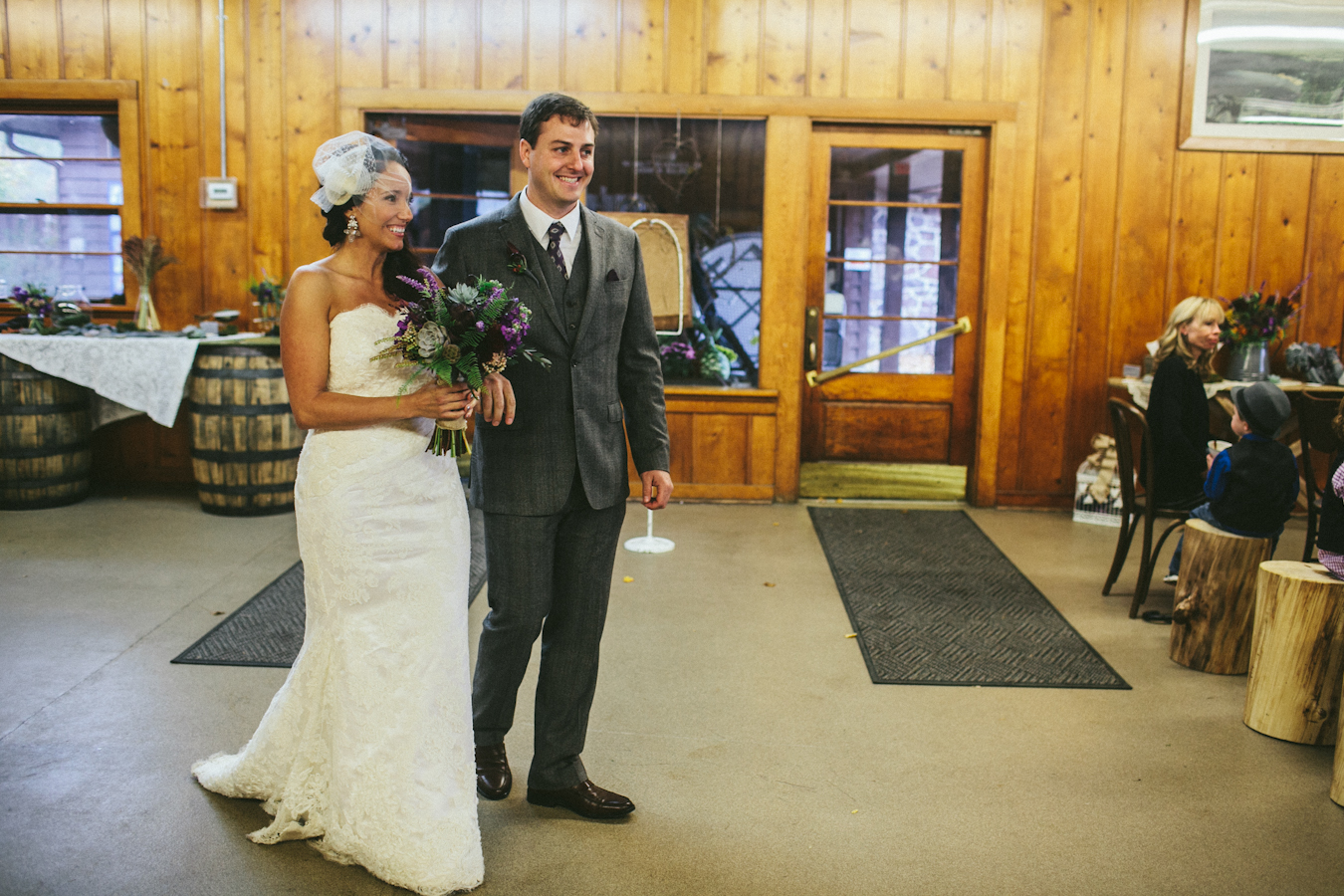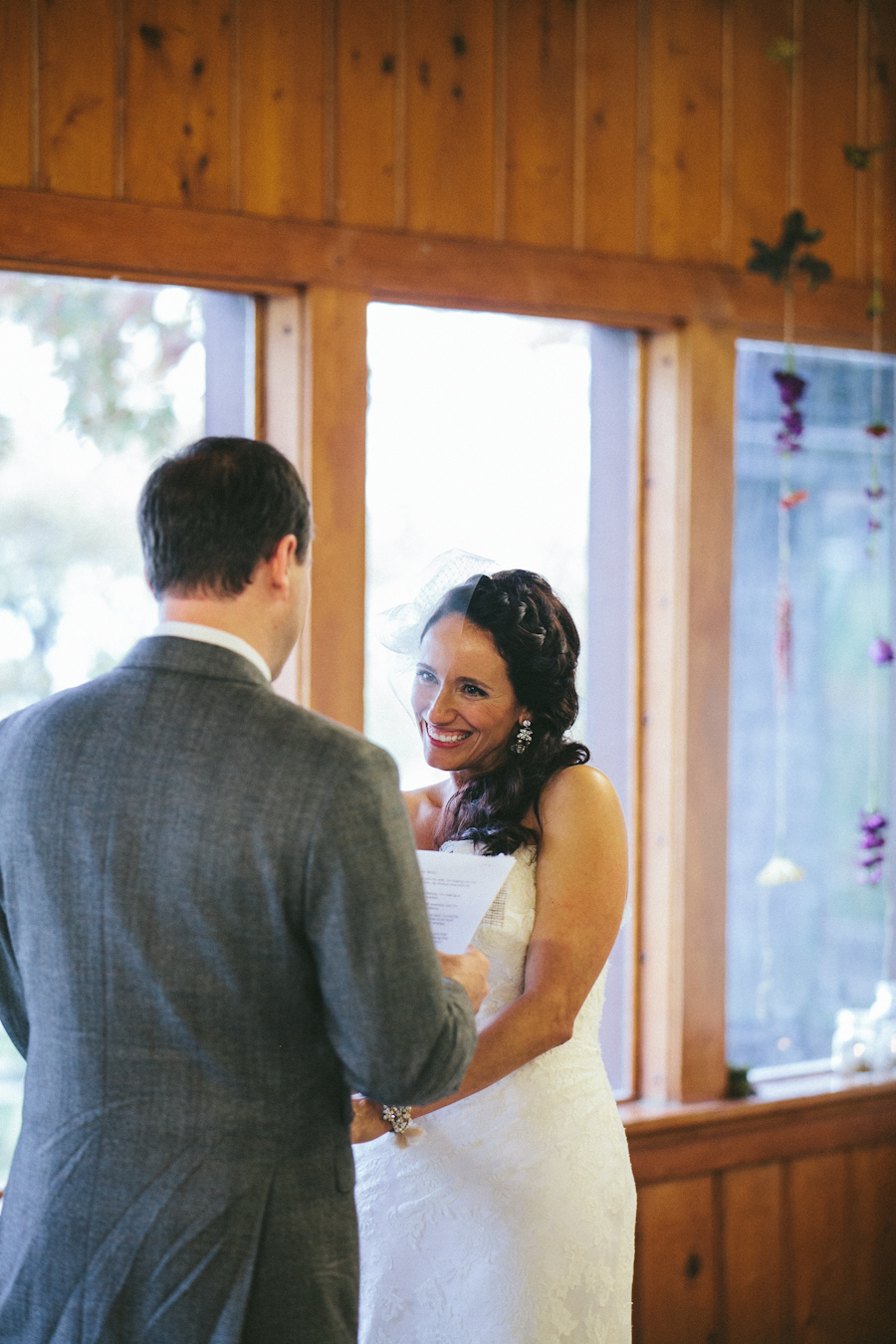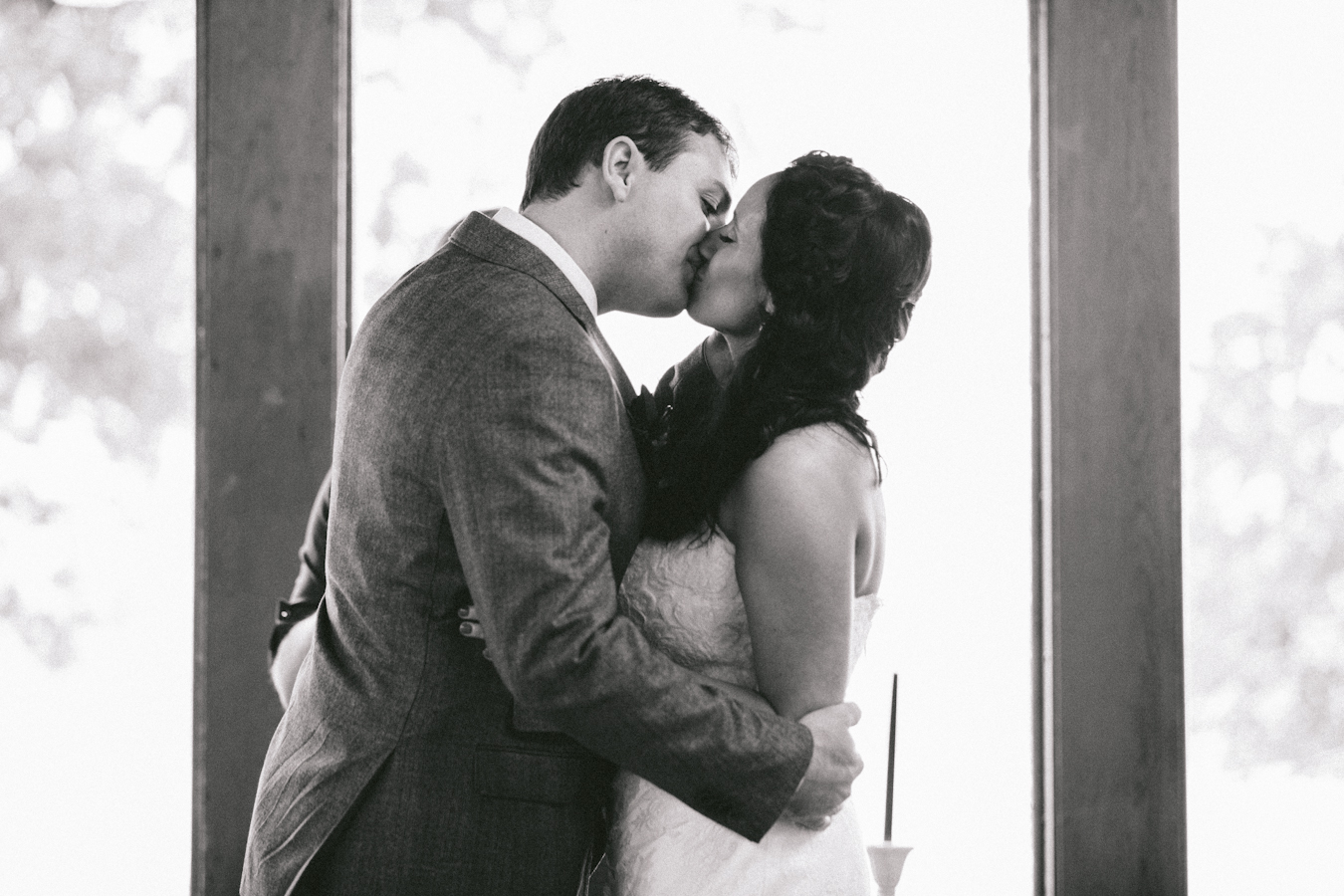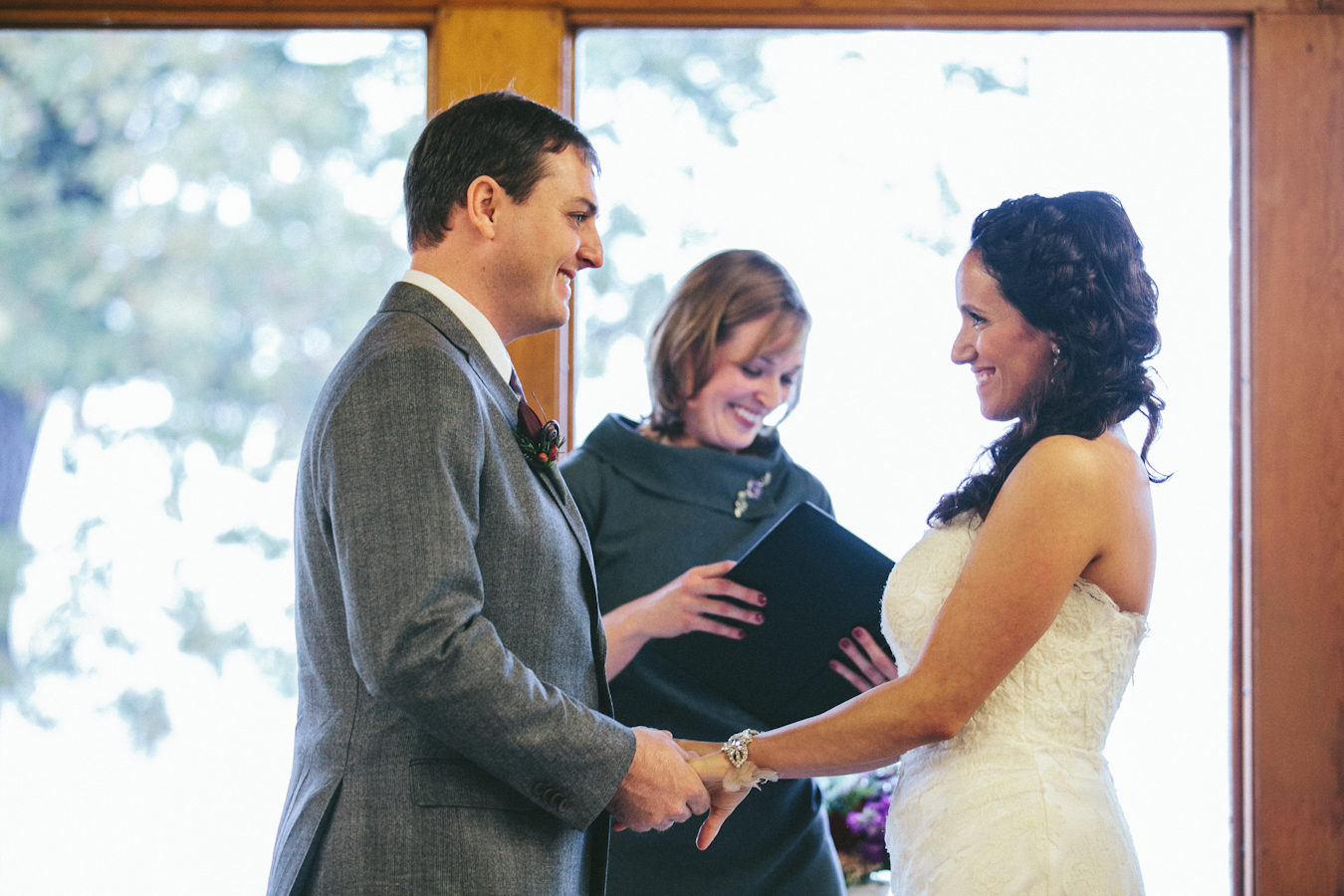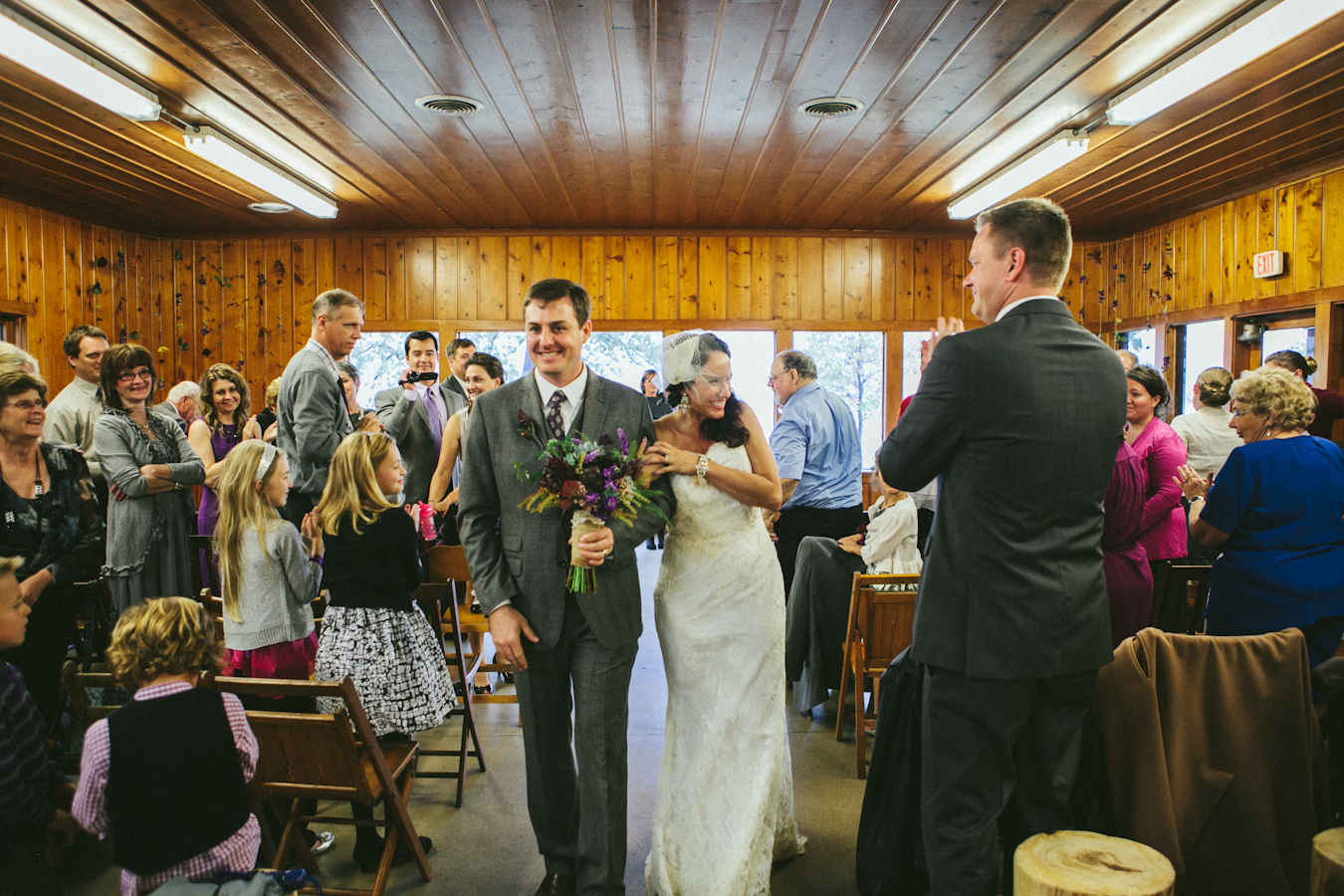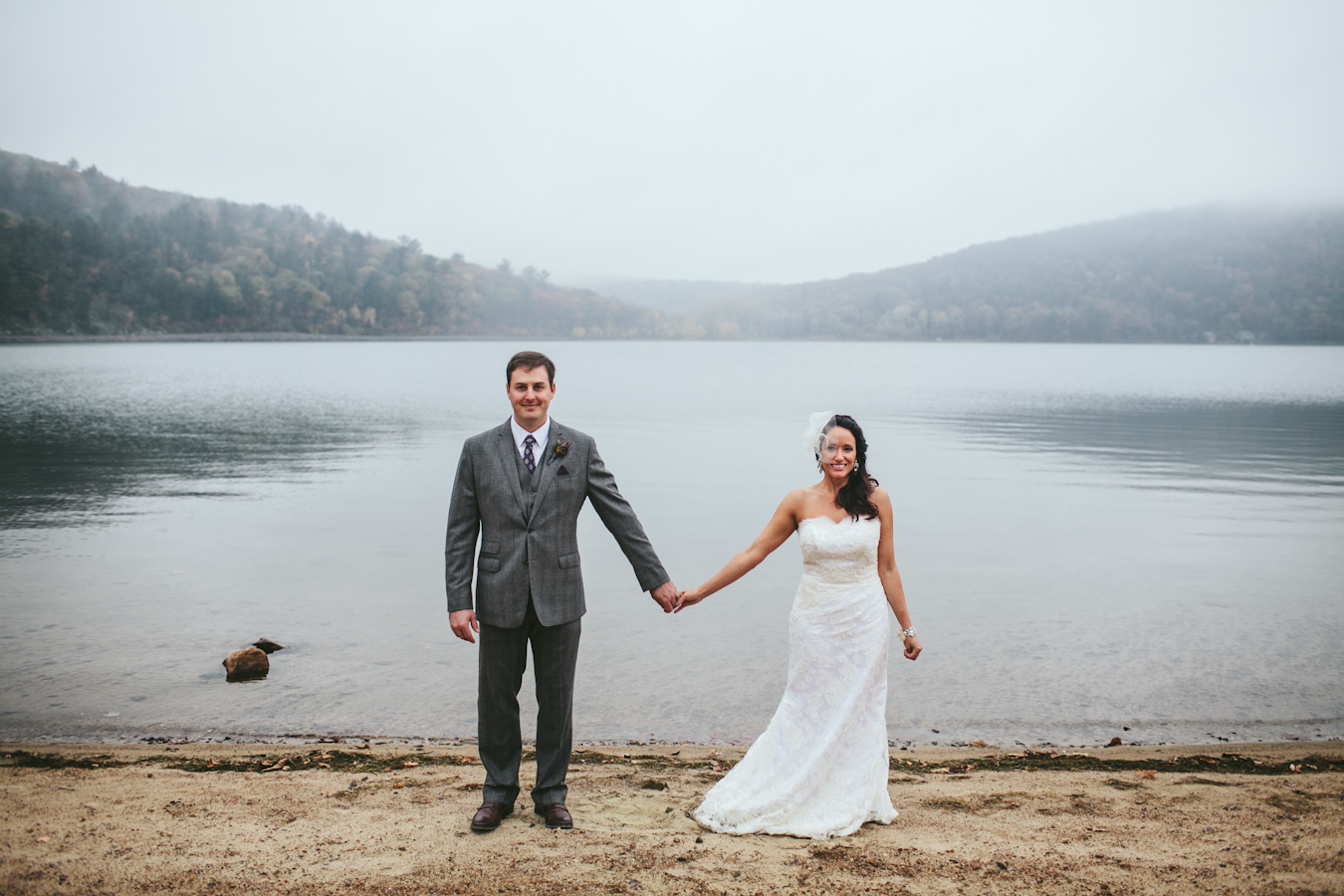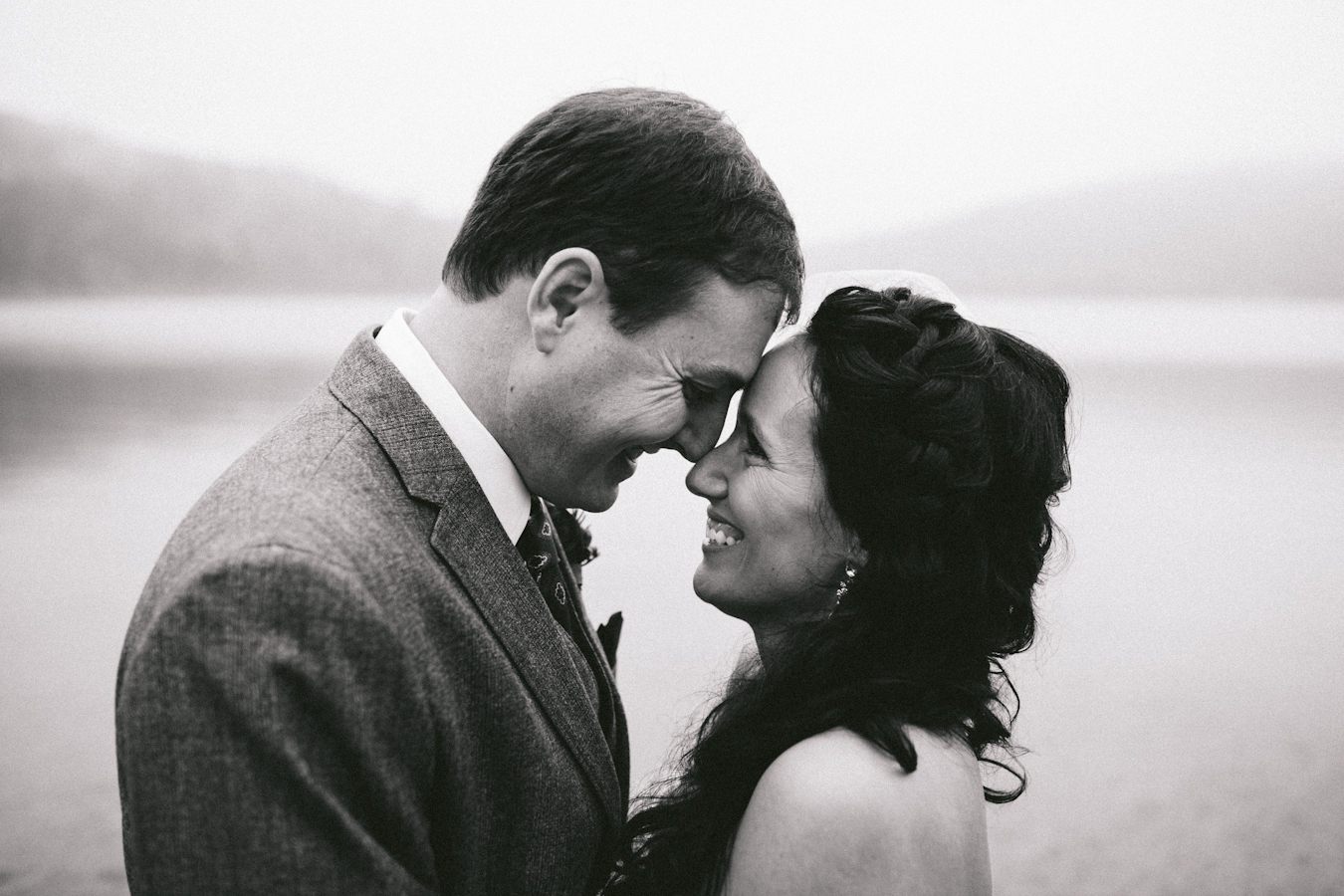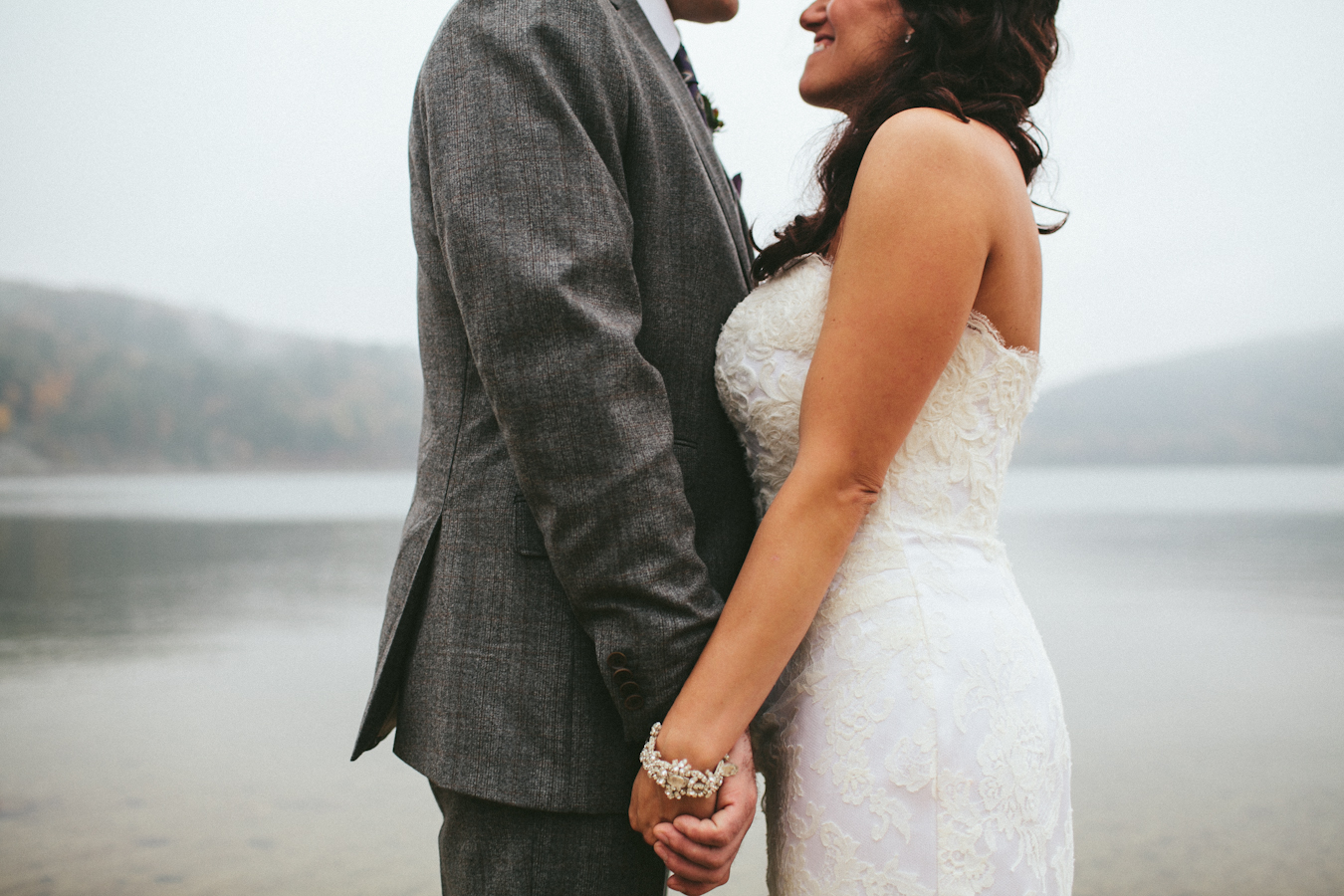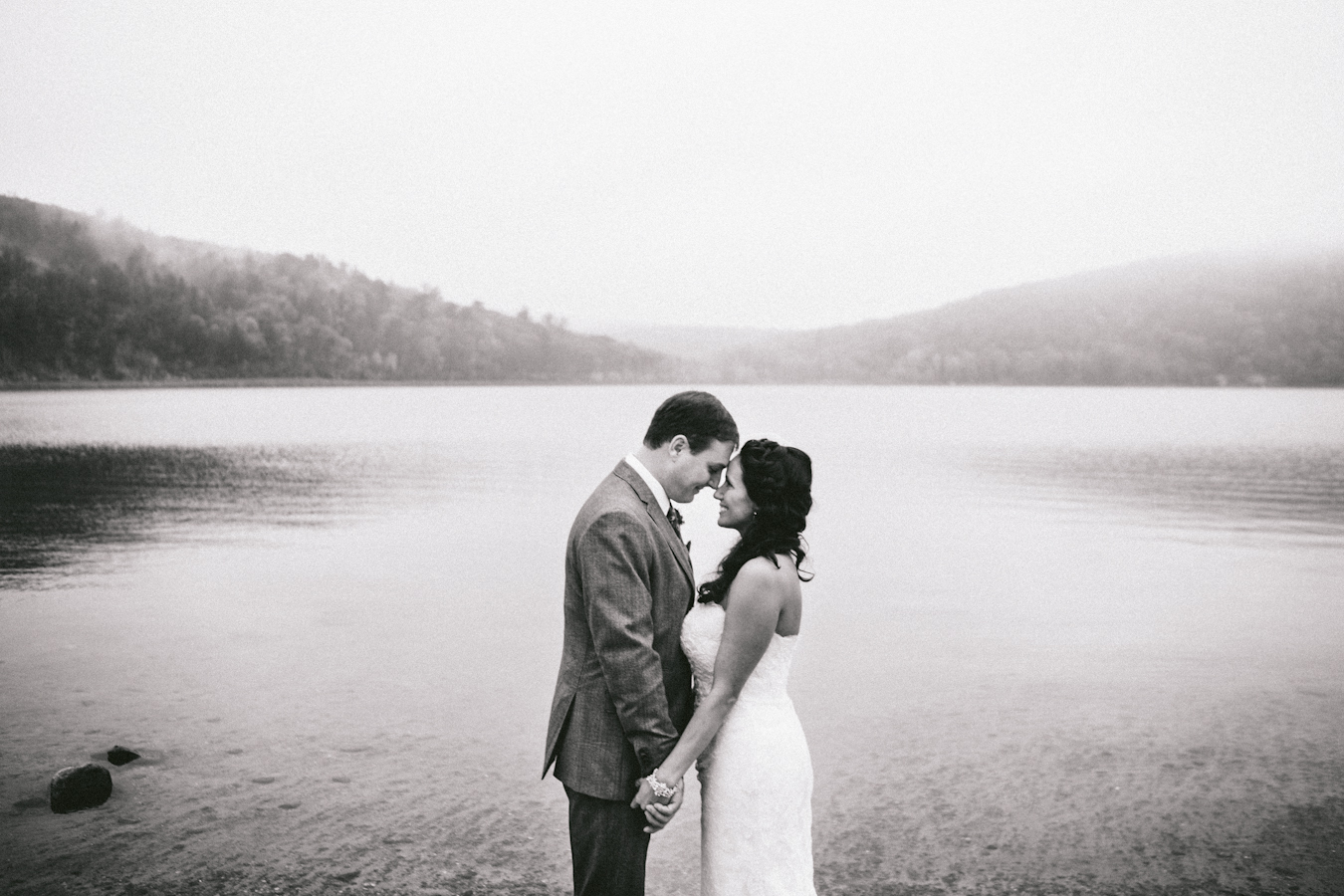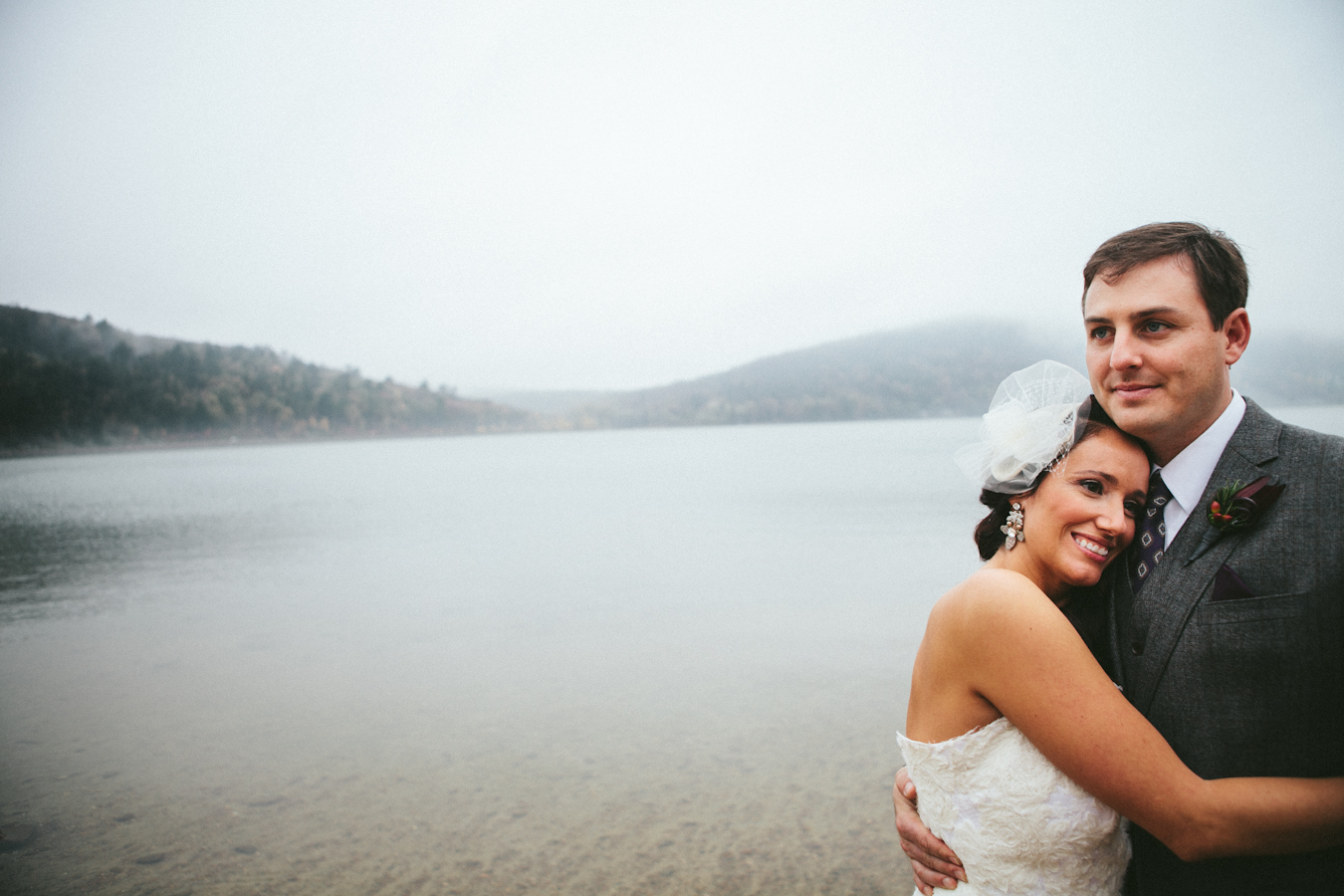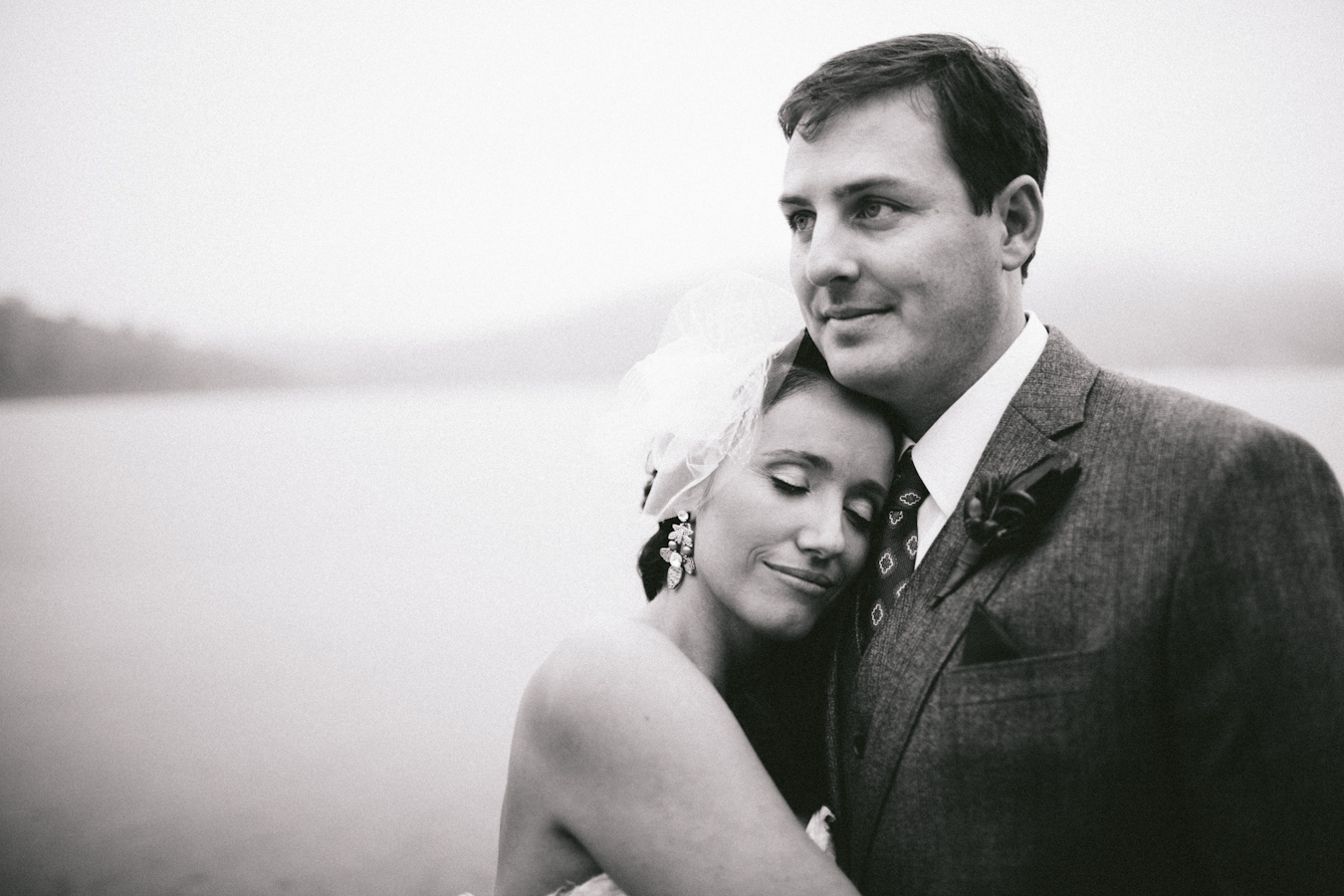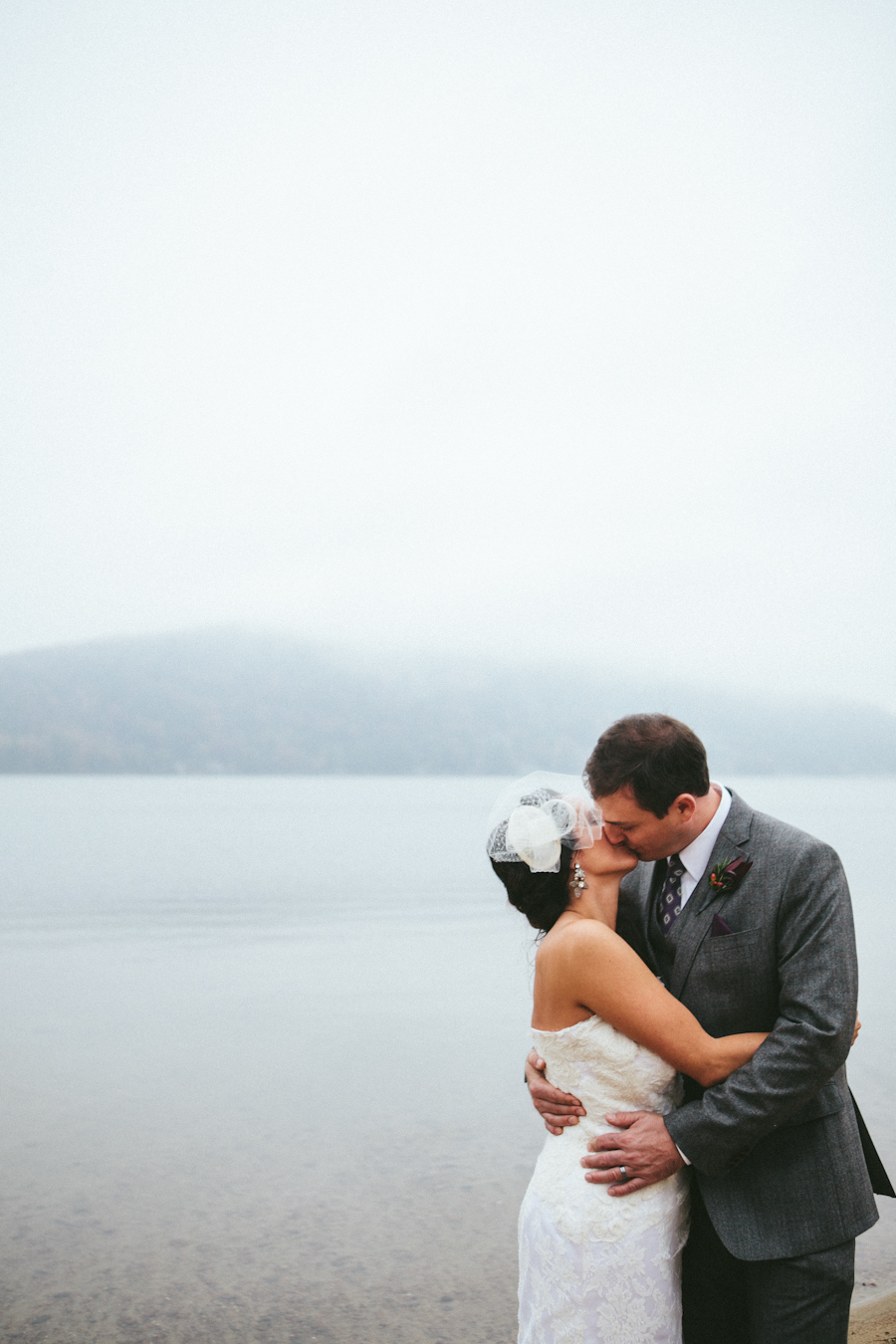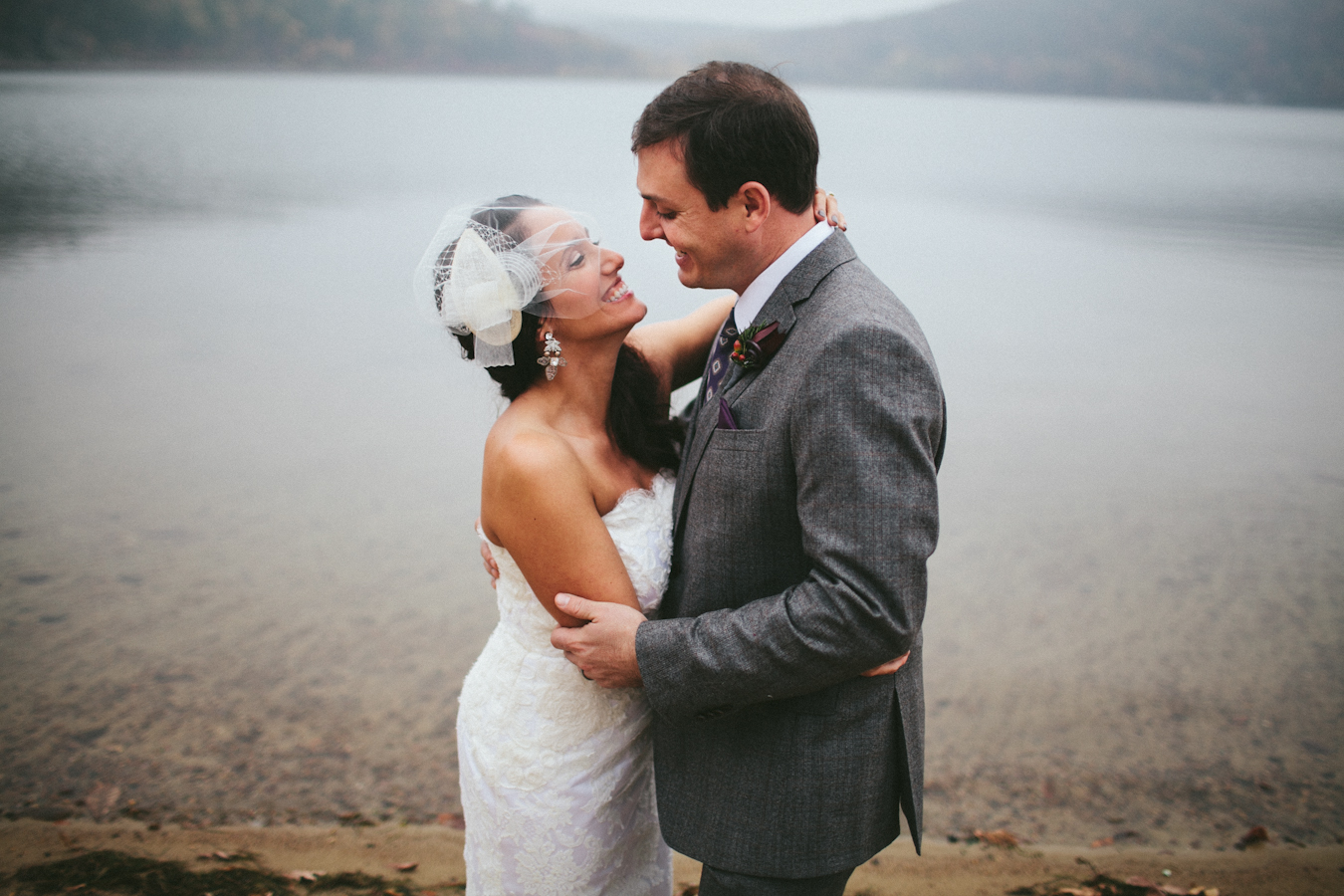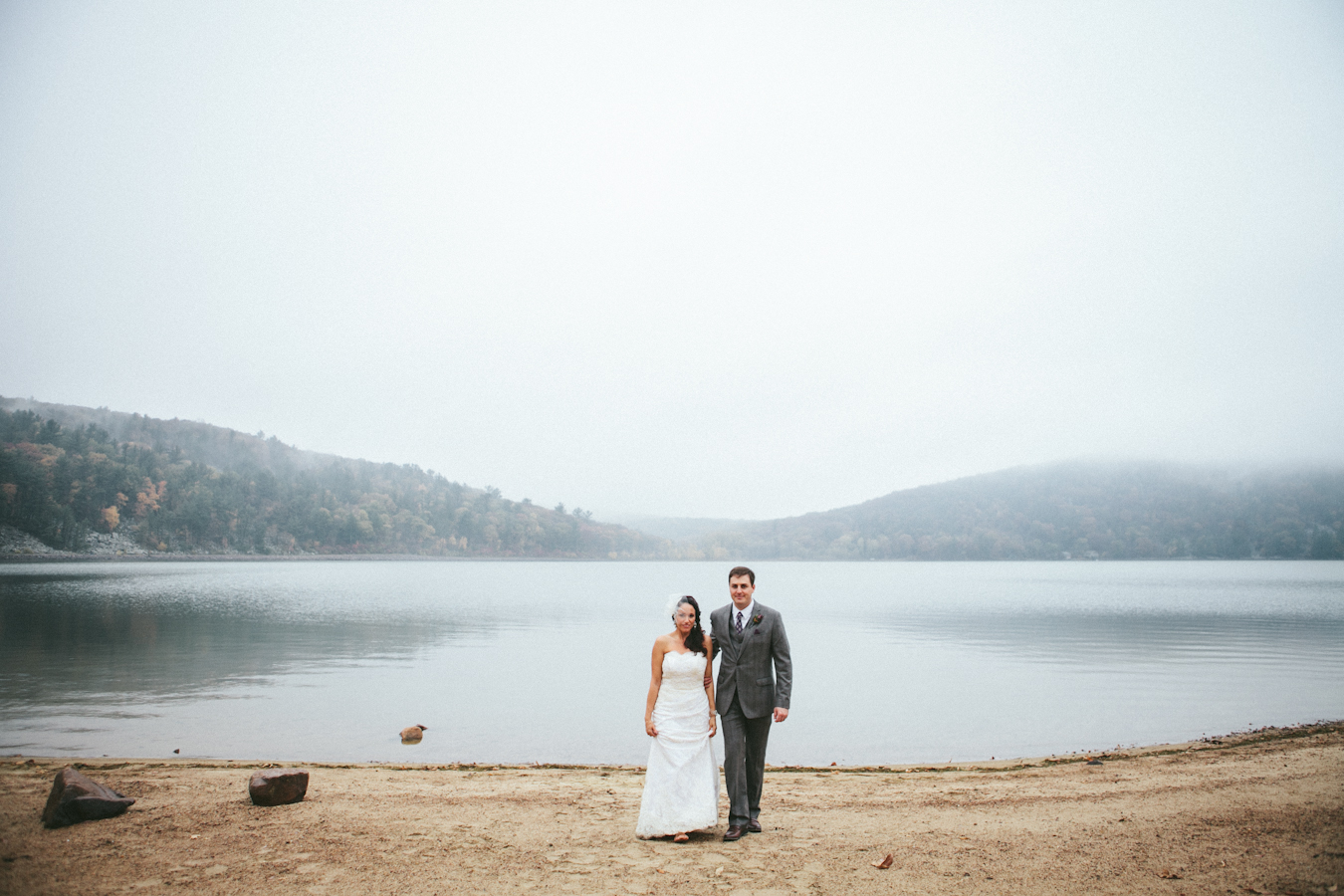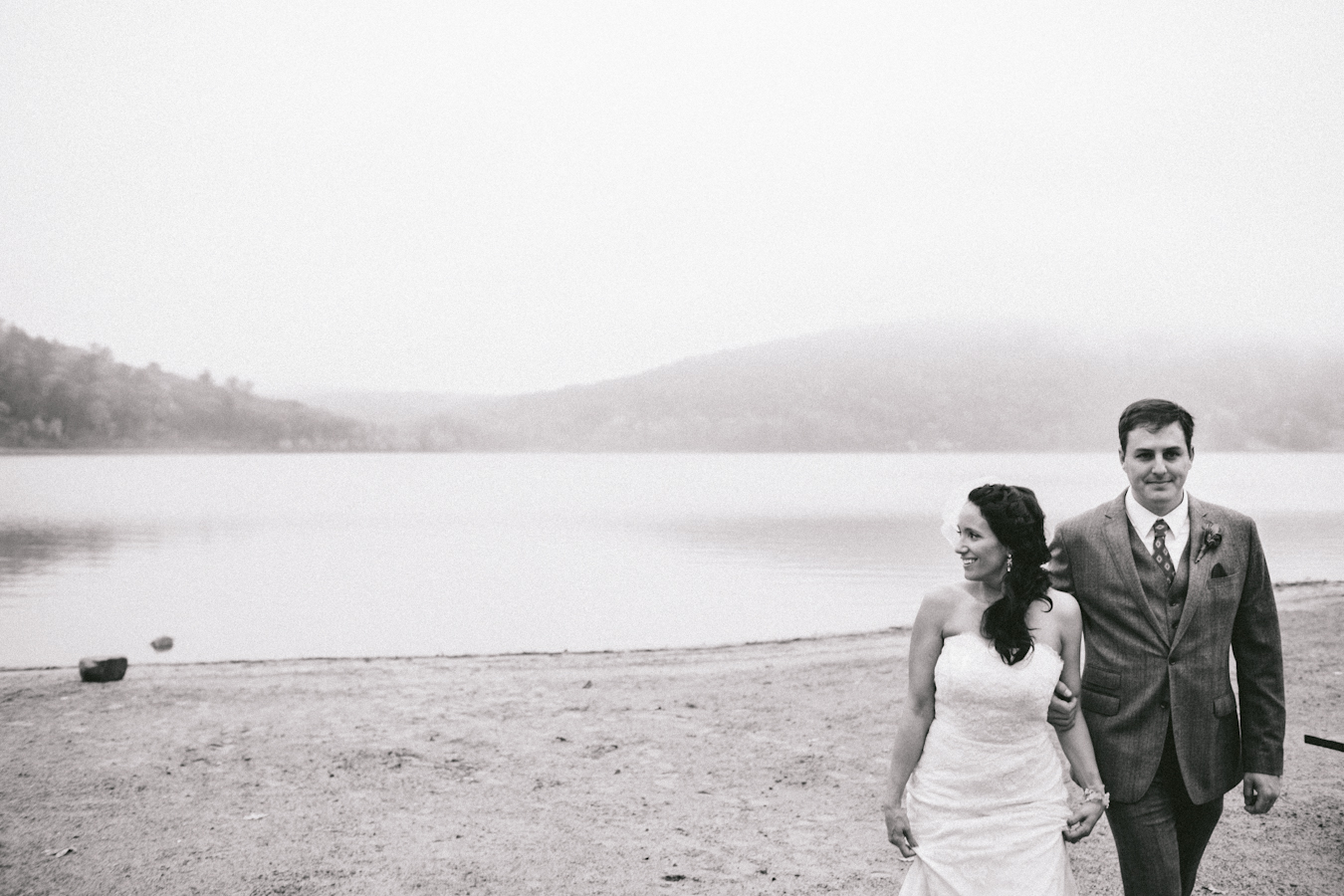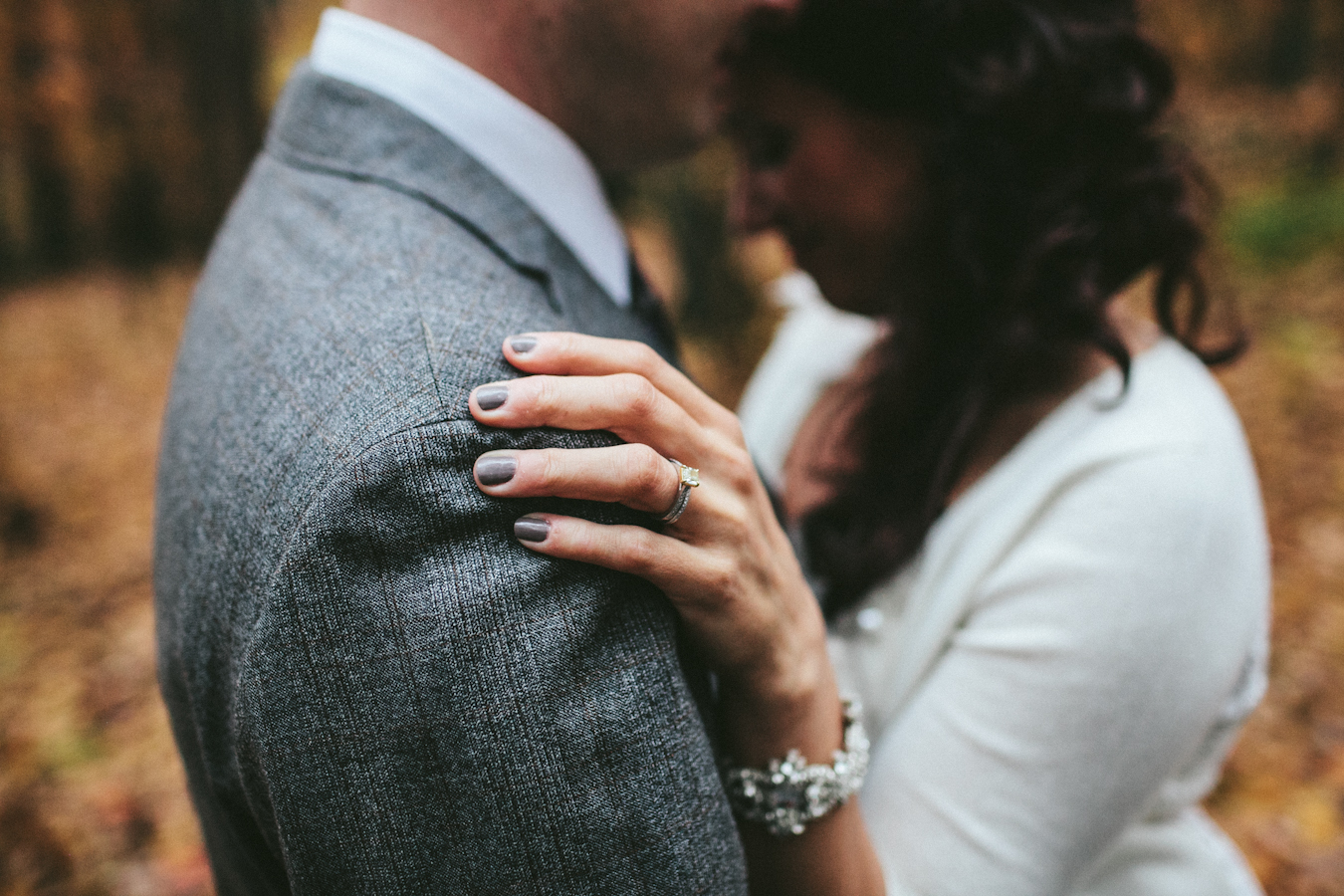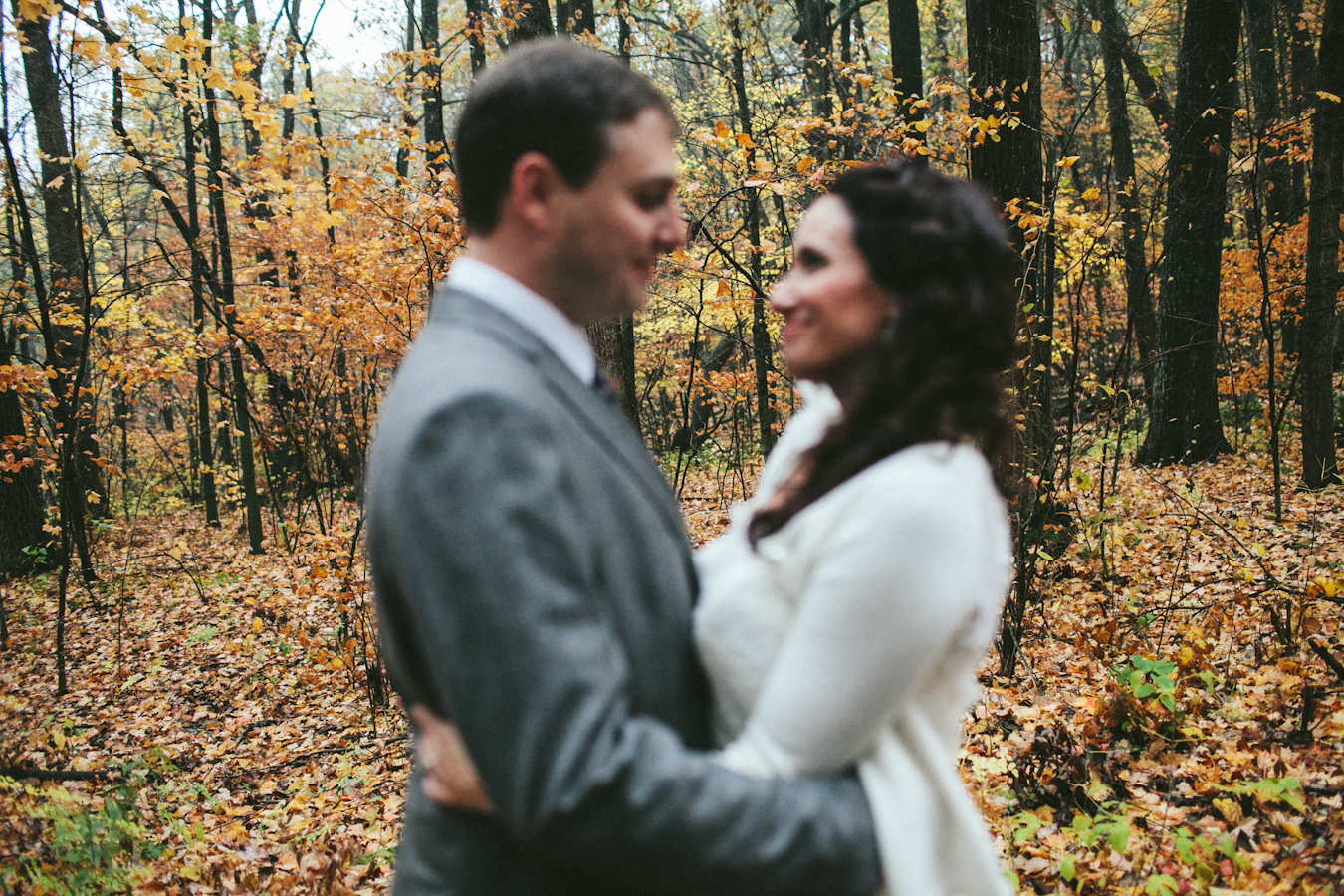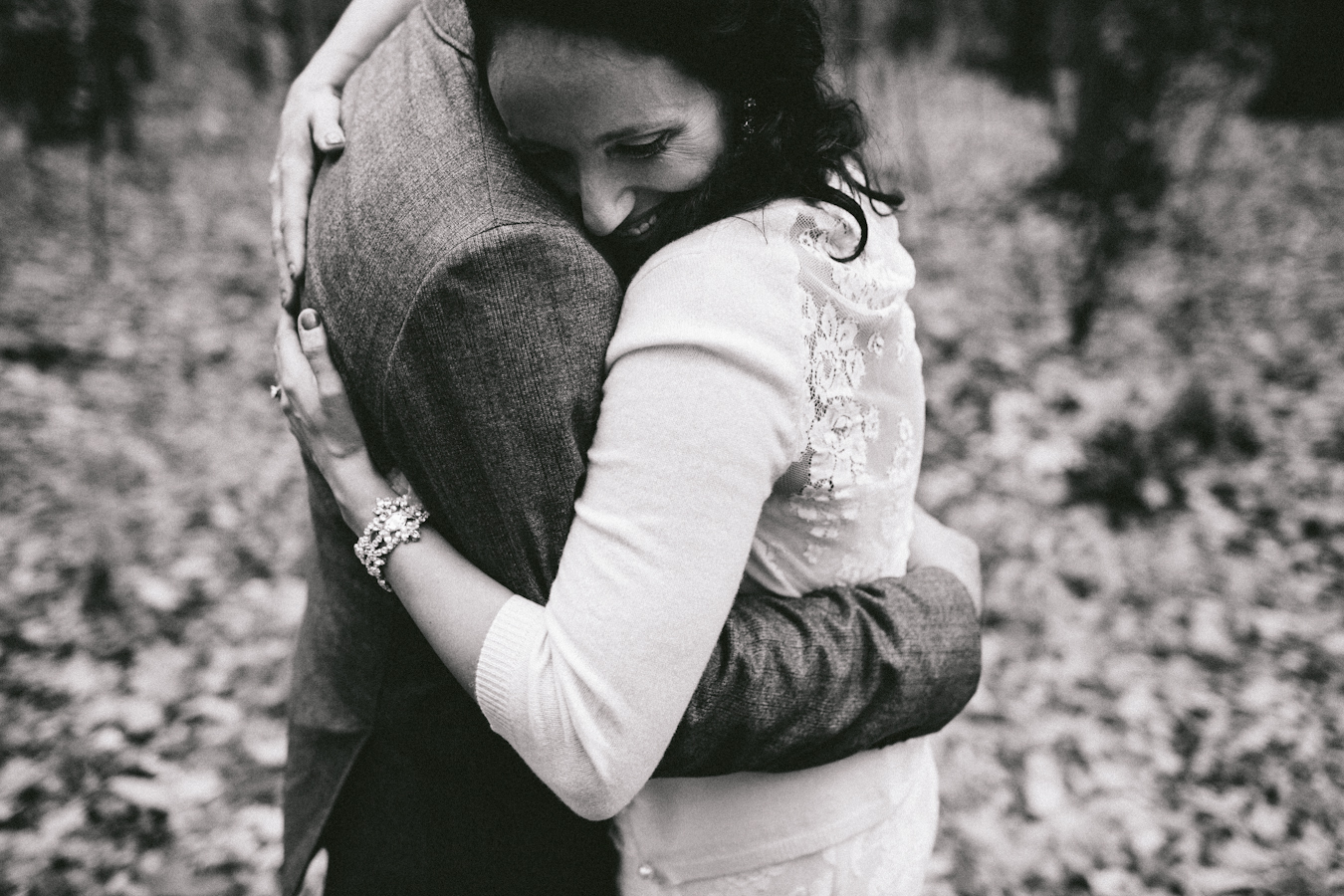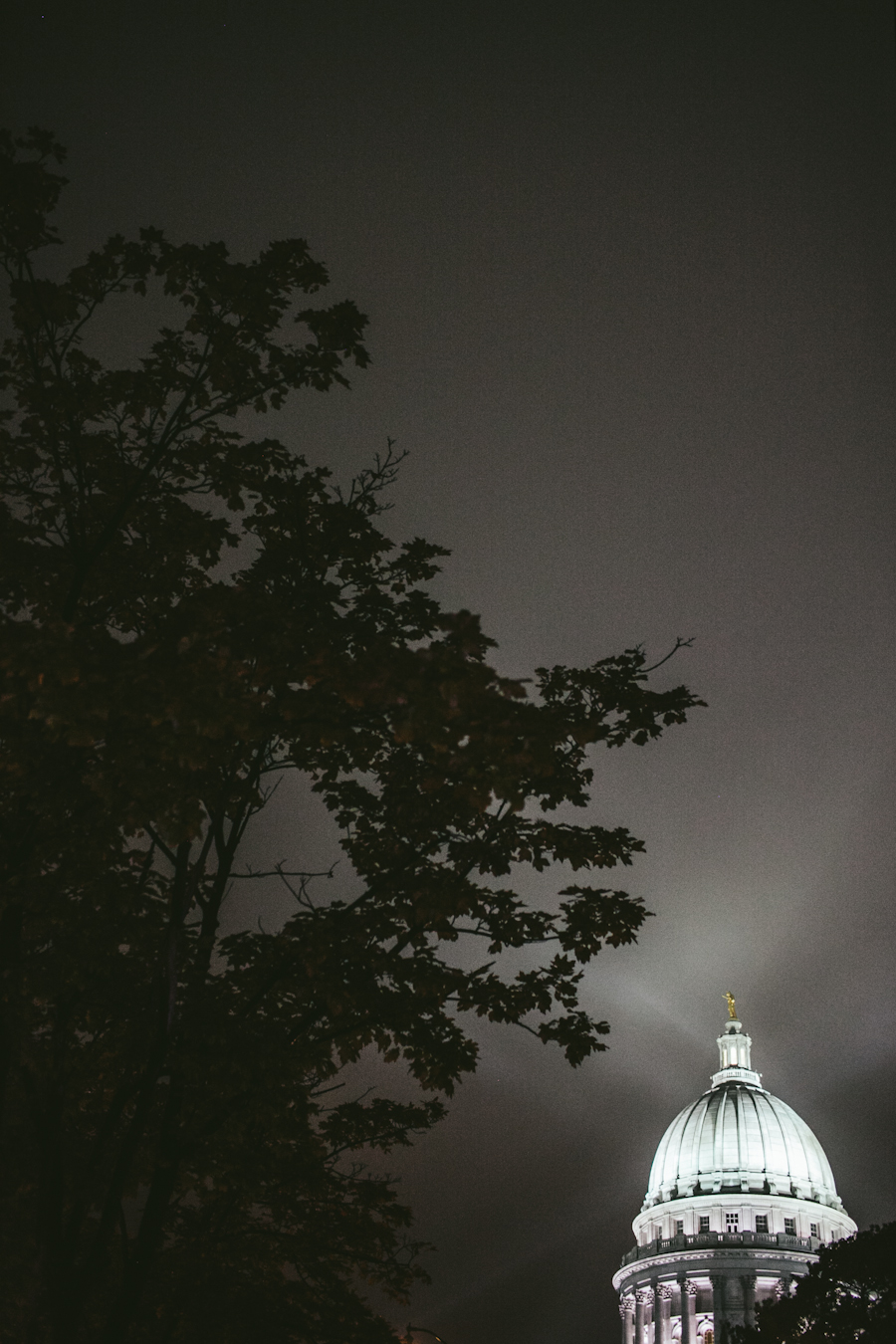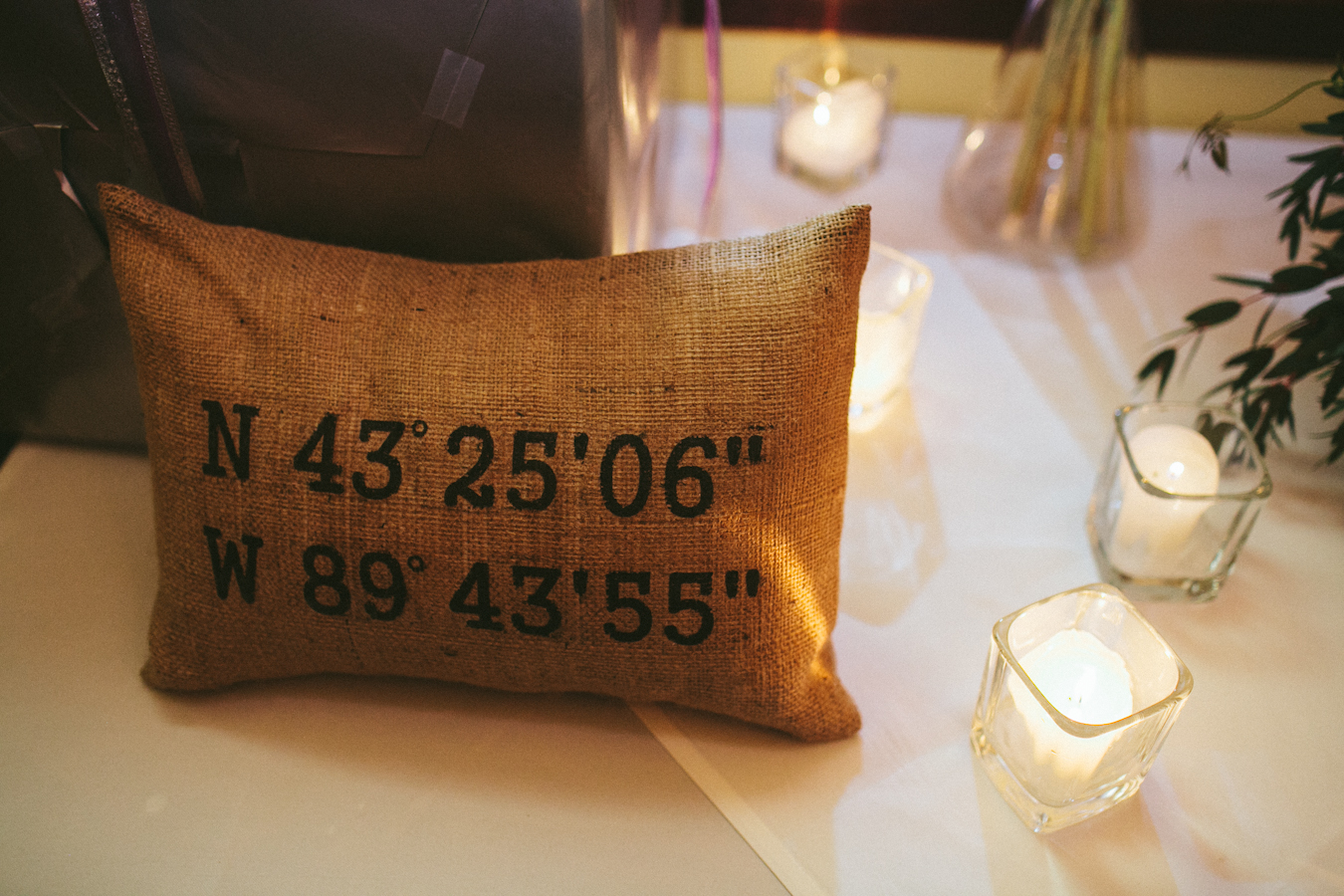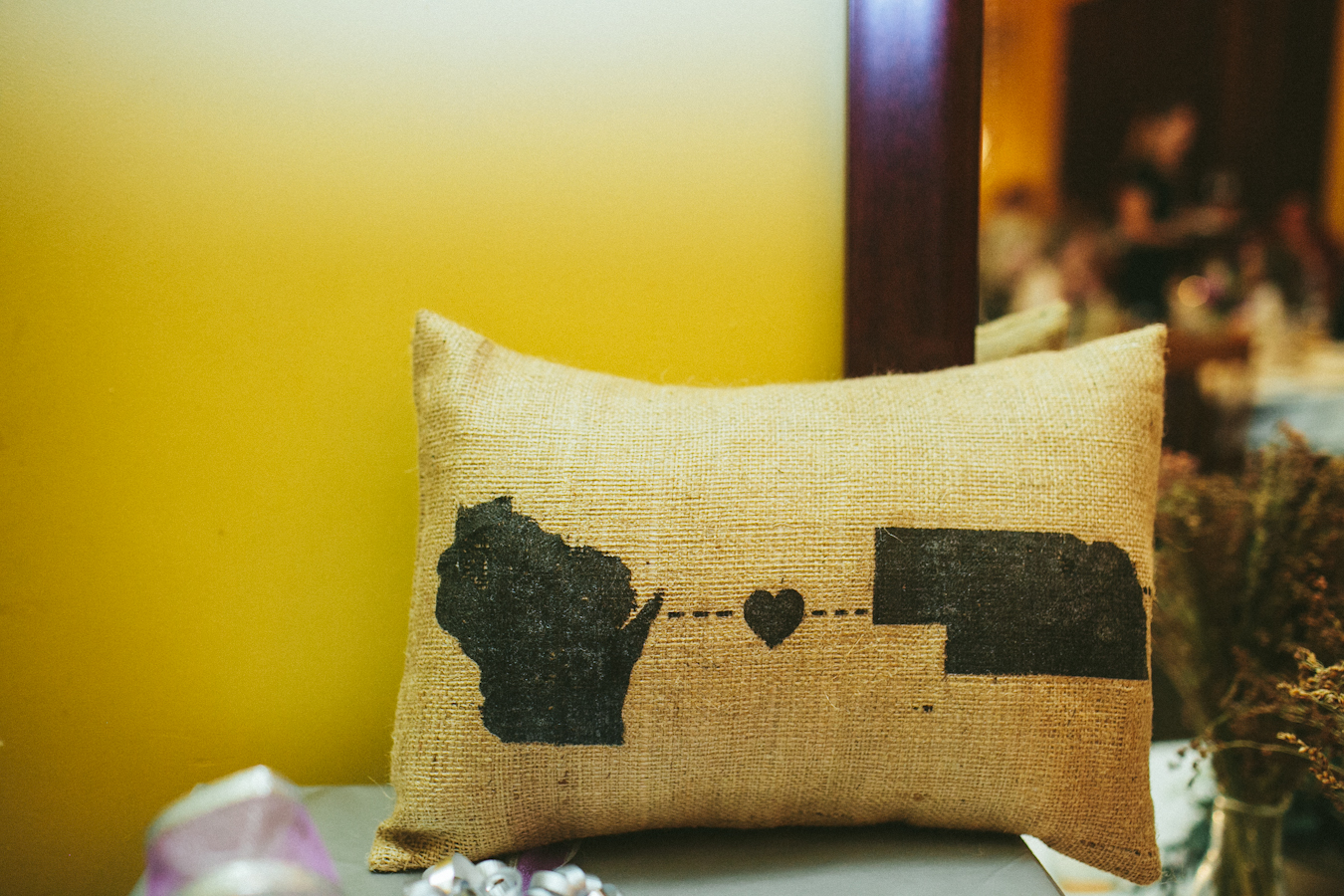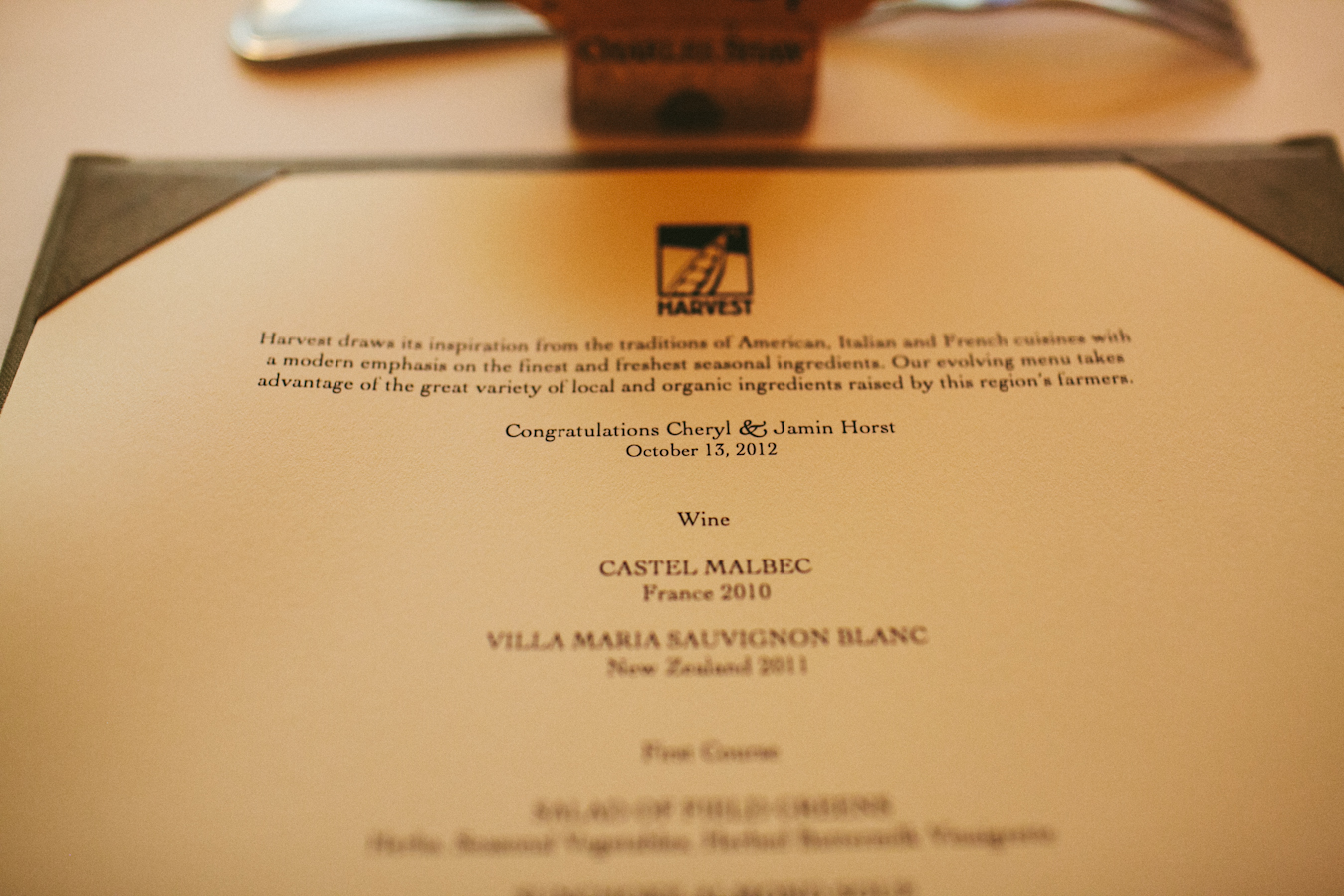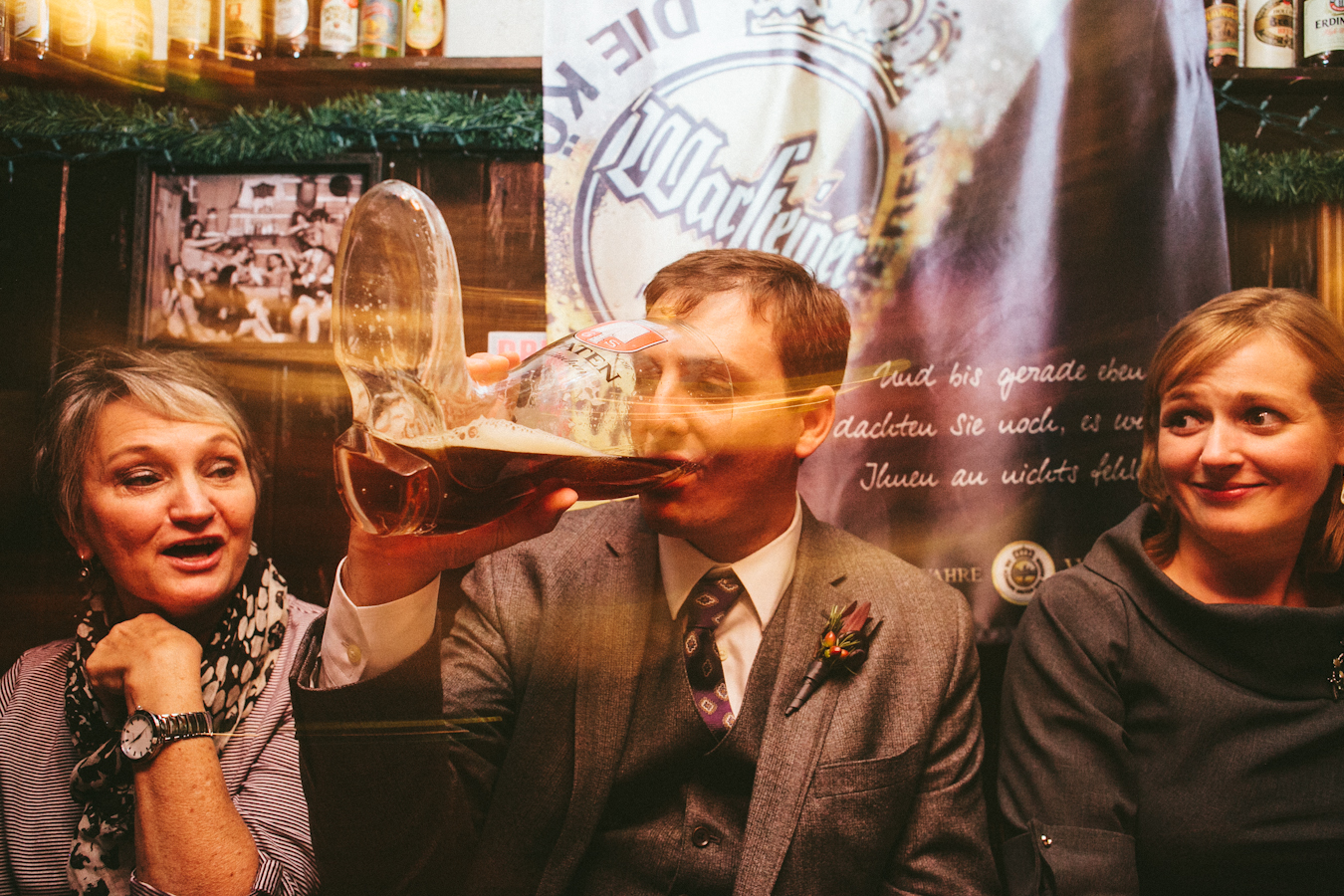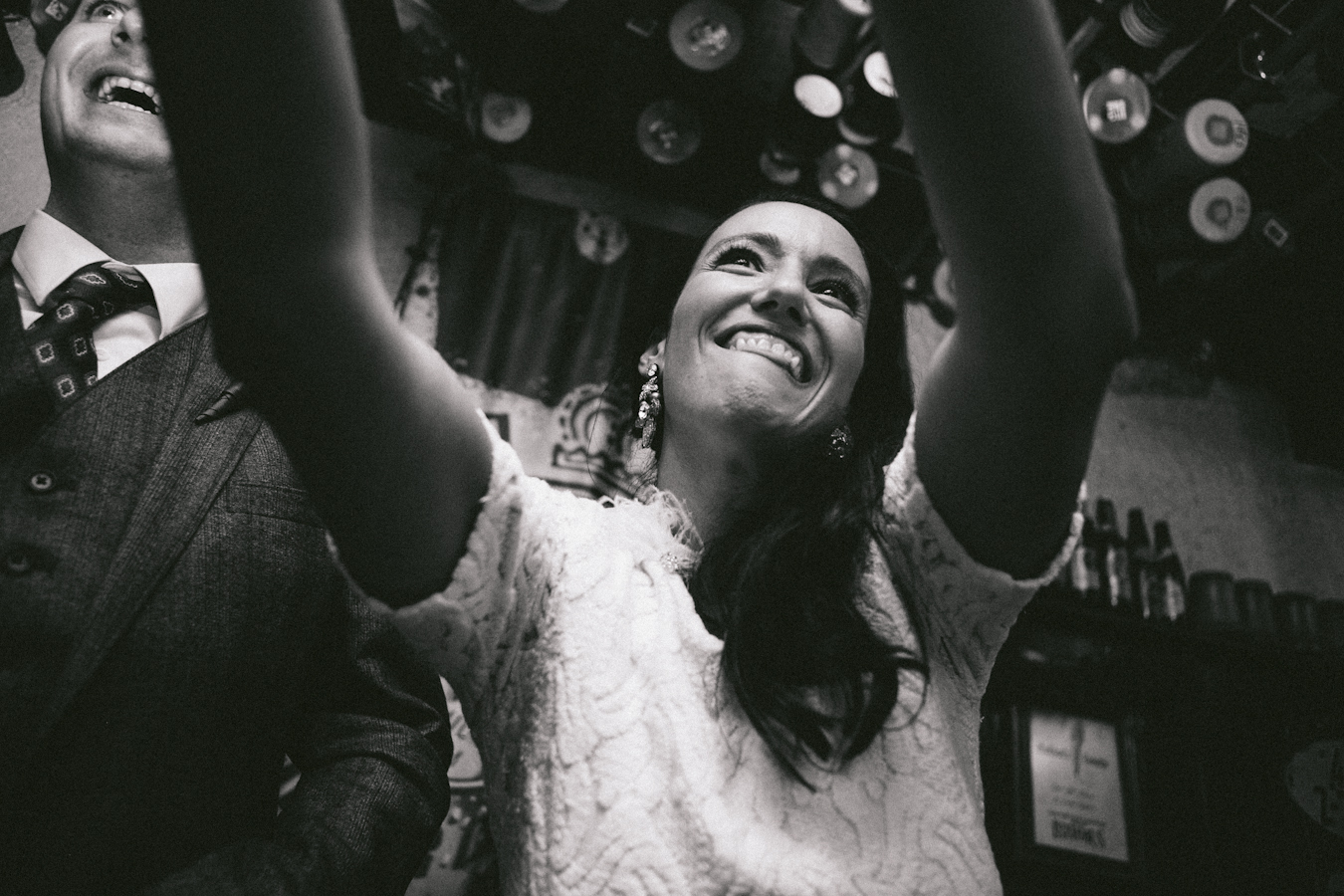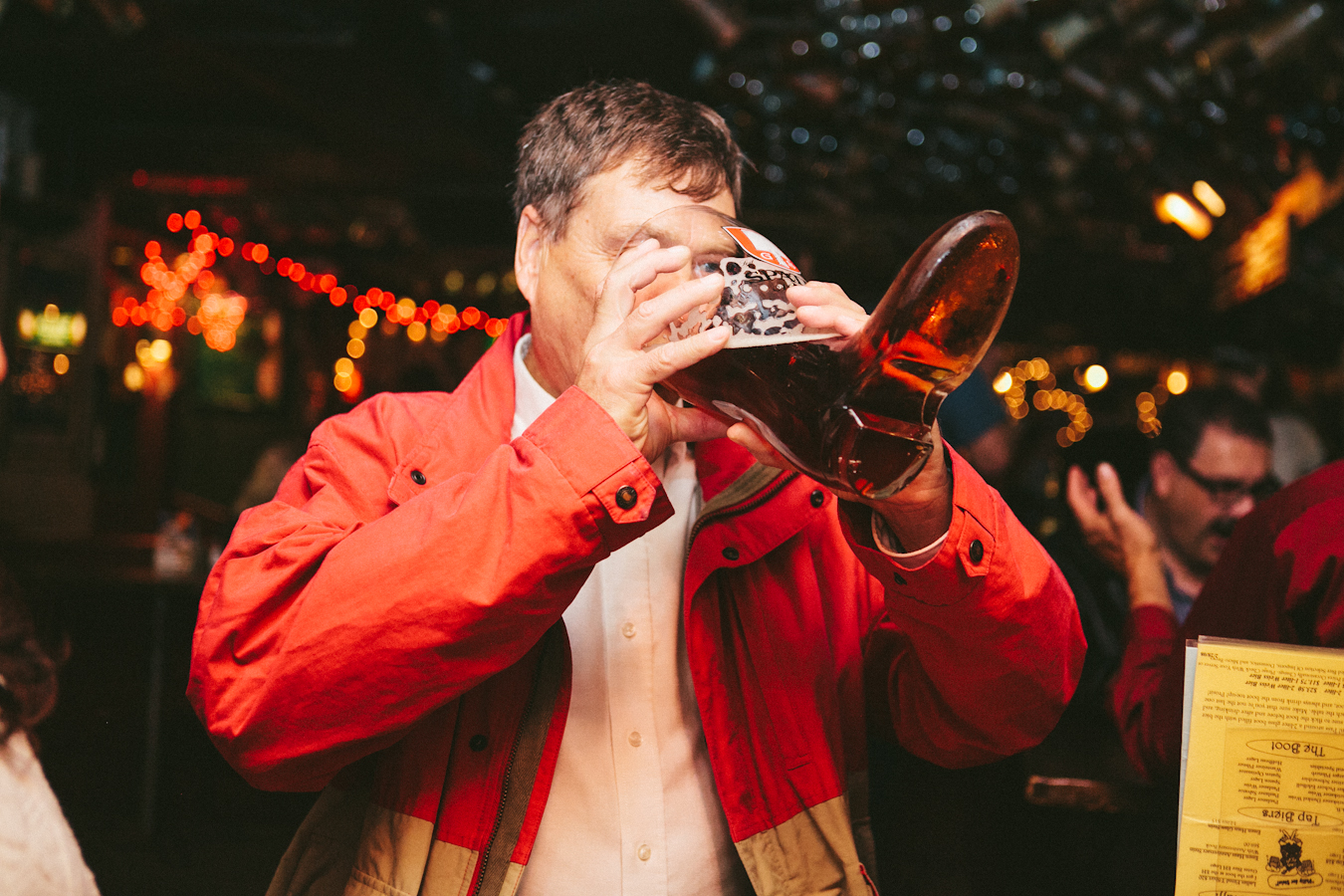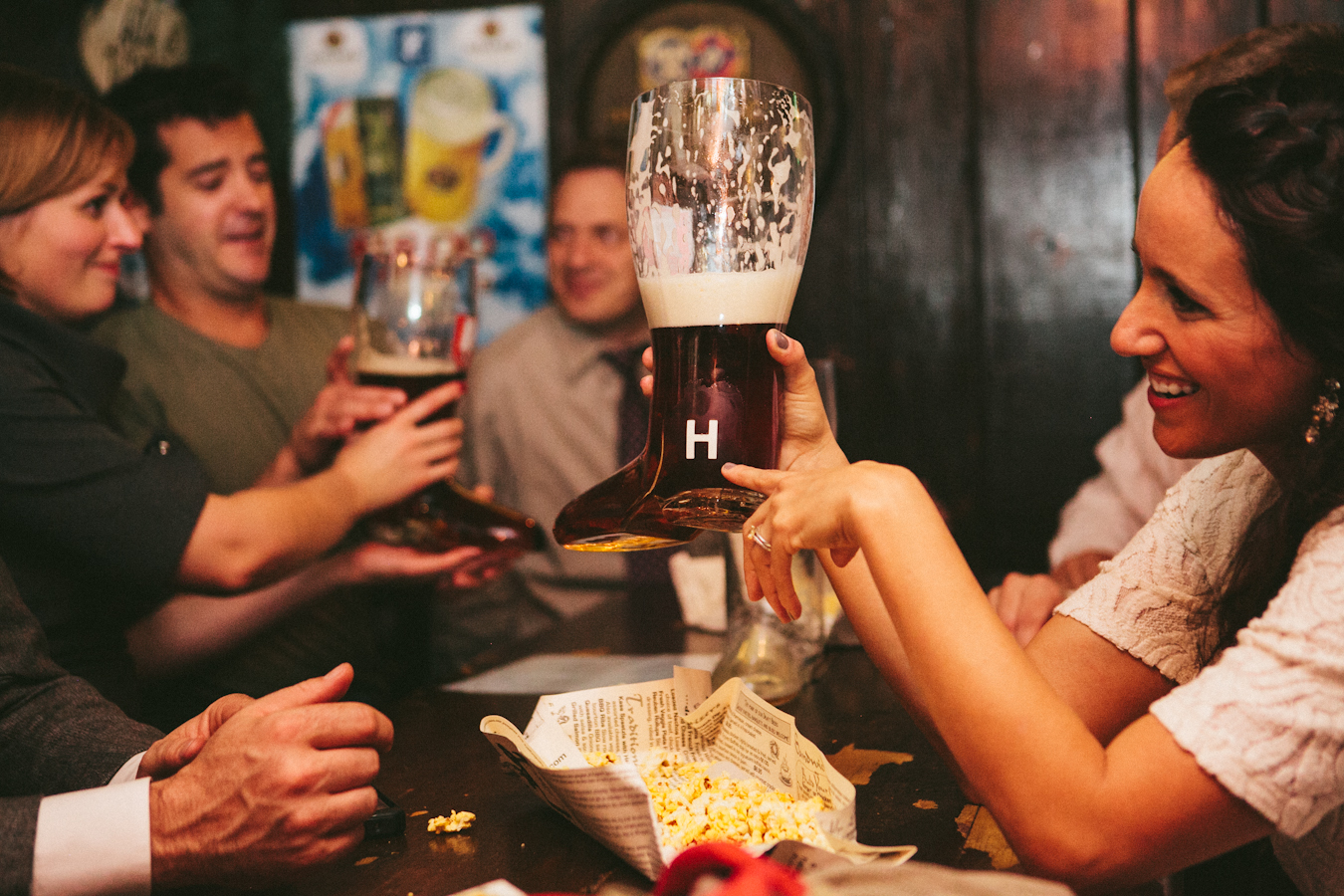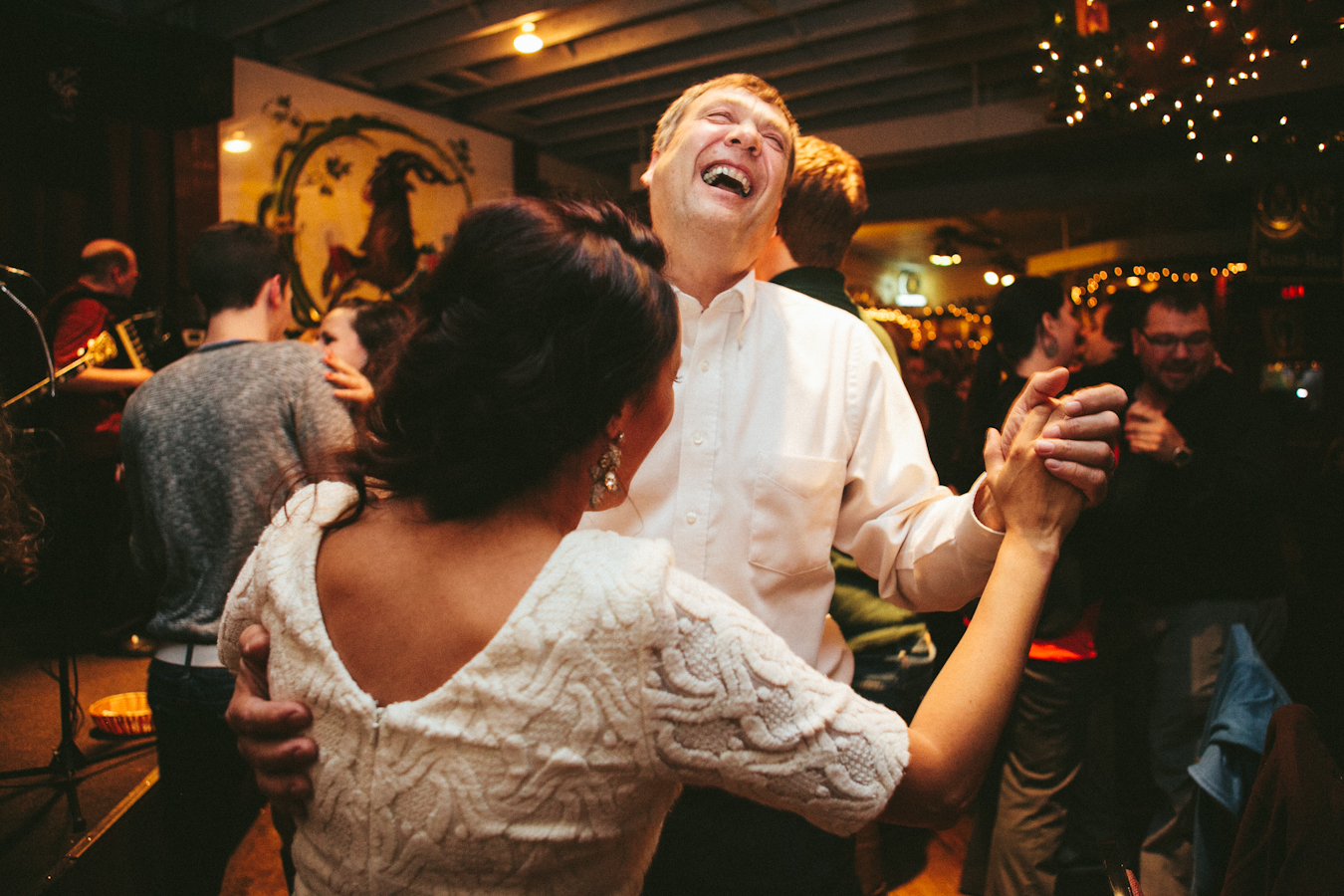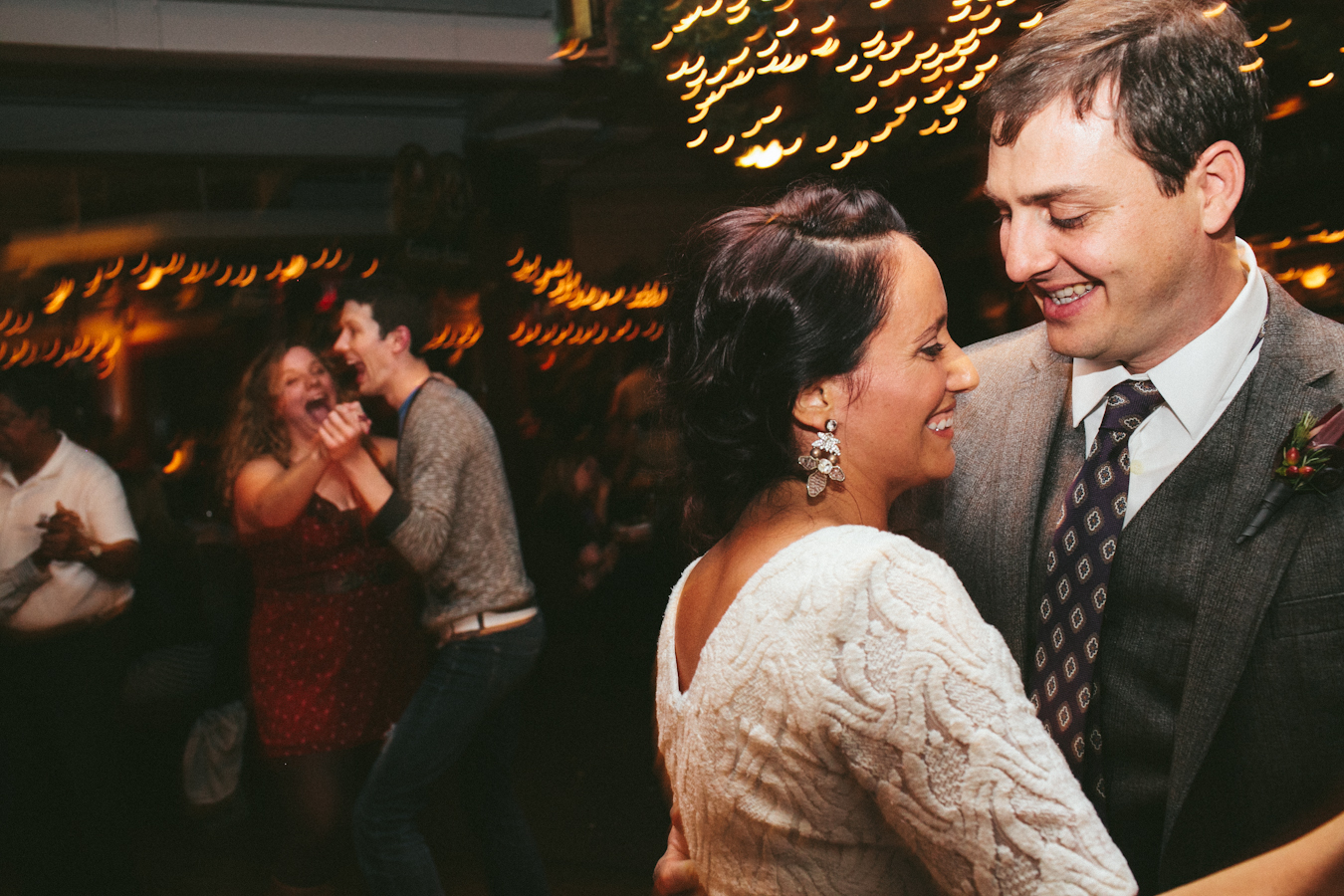 Photography — Caroline + Jayden of Woodnote Photography                                                                                       
Rentals — A La Crate Vintage Rentals
Styling — Sarah + Jeff of A La Crate
Cheryl's Dress — Modern Trousseau purchased at Ready or Knot
Cheryl's Jewelry — BHLDN
Jamin's Suit — Banana Republic Heritage Collection
Jamin's Shoes — Banana Republic
Flowers– Daffodil Parker
Ceremony Venue — Devil's Lake
Dinner Venue — Harvest
Dancing and Beer Boots — Essen Haus, Madison
Celebrant — Audrey Mohr  Our dear friend who introduced us to one another
Ceremony Music — Comptine d'Un Autre Été by Yann Tiersen from Amélie, Glen Gould's Bach the Goldberg Aria and variation 1, The Luckiest by Ben Folds
Wedding Favors — Slow crafted Midwestern Bitters, Potters Crackers, Homebrew of Jamin's favorite, OctoberFest + Cheryl's favorite, Märzen, Homemade mini pumpkin pies by Jamin, the baker of the couple.
Soiree Cheese, Crackers and Charcuterie from Fromagination
Cake — Bloom Bake Shop