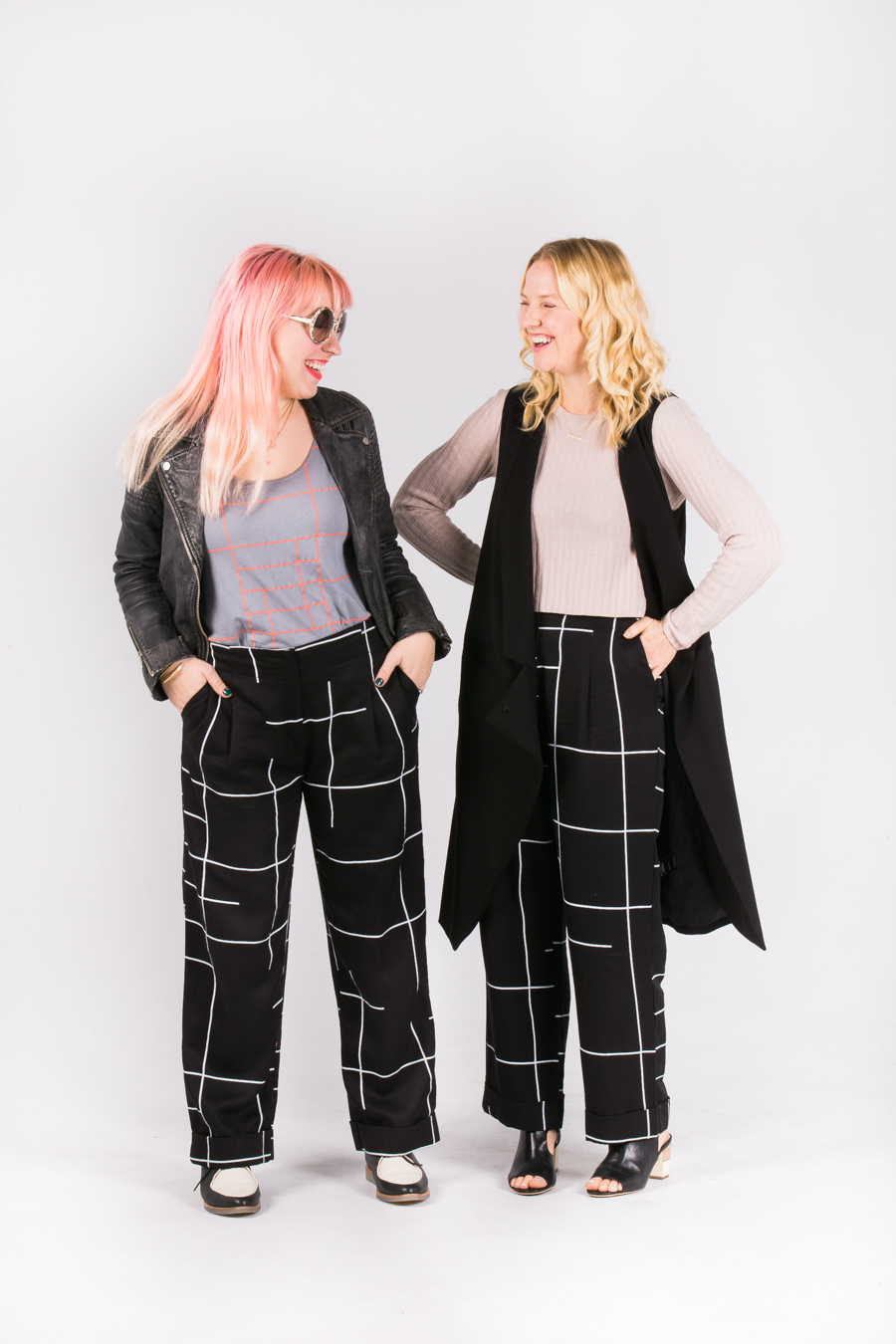 If you come around here often, well, you know me already, for sure.. but you also probably know Anne. (Hint: our Light Lab cohort, colleague and friend.)
Since the paint on Light Lab had dried, we suddenly had so much time on our hands (haha) and started dreaming up new ways to collaborate and unite our differing aesthetics in surprising arenas.
And so, fashion felt like an obvious go-to. (Since we both love it.)
Anne is often found in neutrals.. I am often found in the brightest colors known to man. So, wouldn't it be a fun challenge for us to get the same article of clothing and style it in our own unique ways? (We thought so…)
Starting today, we're making this a weekly Tuesday thang where we collaborate with some of our favorite clothing brands and feature some of their recent pieces in totally different ways. Today, we get to start with the best of 'em, Elk.. from Australia! (I've known and loved these guys since I first moved to Melbourne many, many moons ago…)
Despite our 'differences', Anne + I both love Elk's Galler Wide Cuff Pant (i.e. I had to force myself to stop wearing them every day so that they still looked new in time for this shoot, ha!) and went to town making the look our own…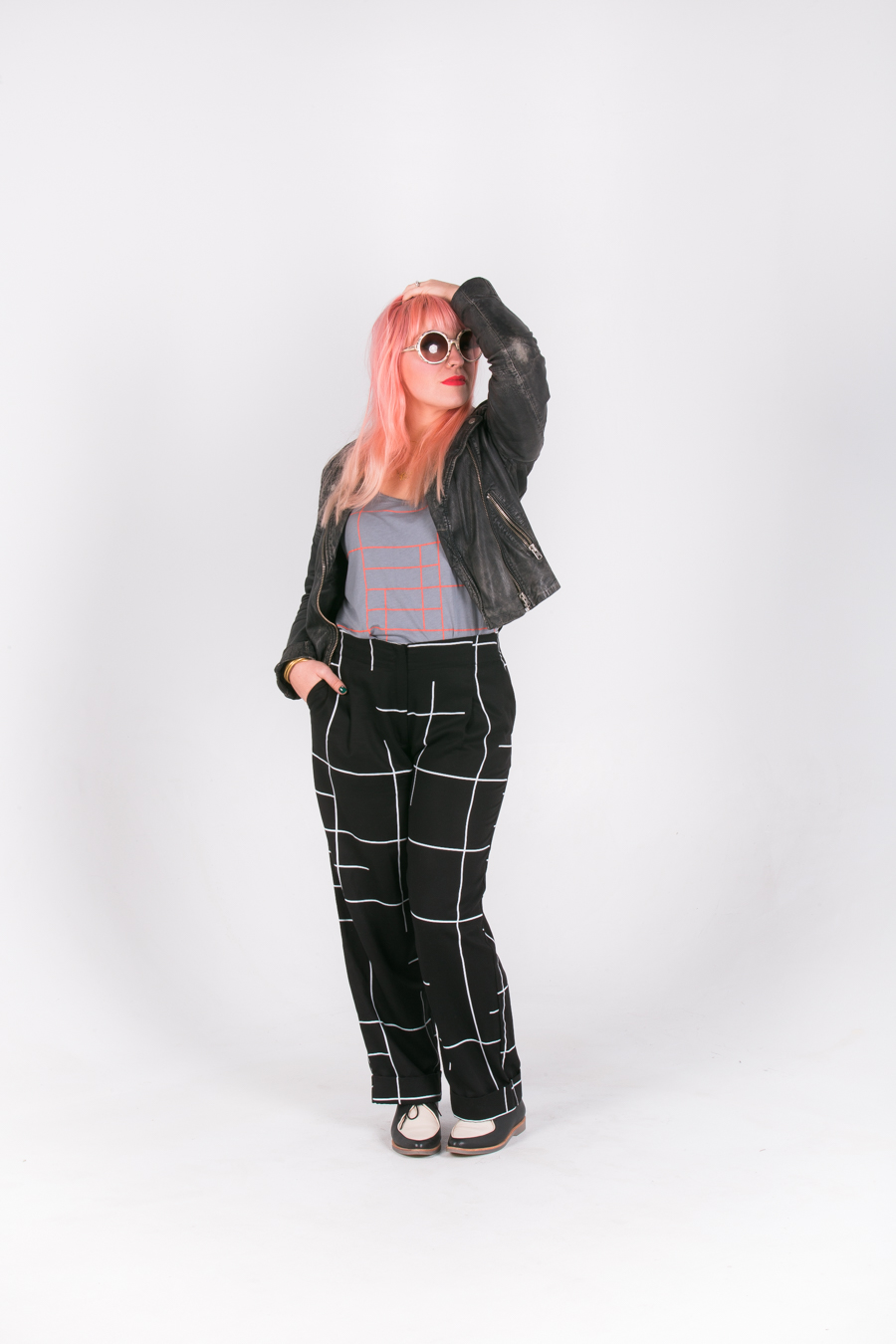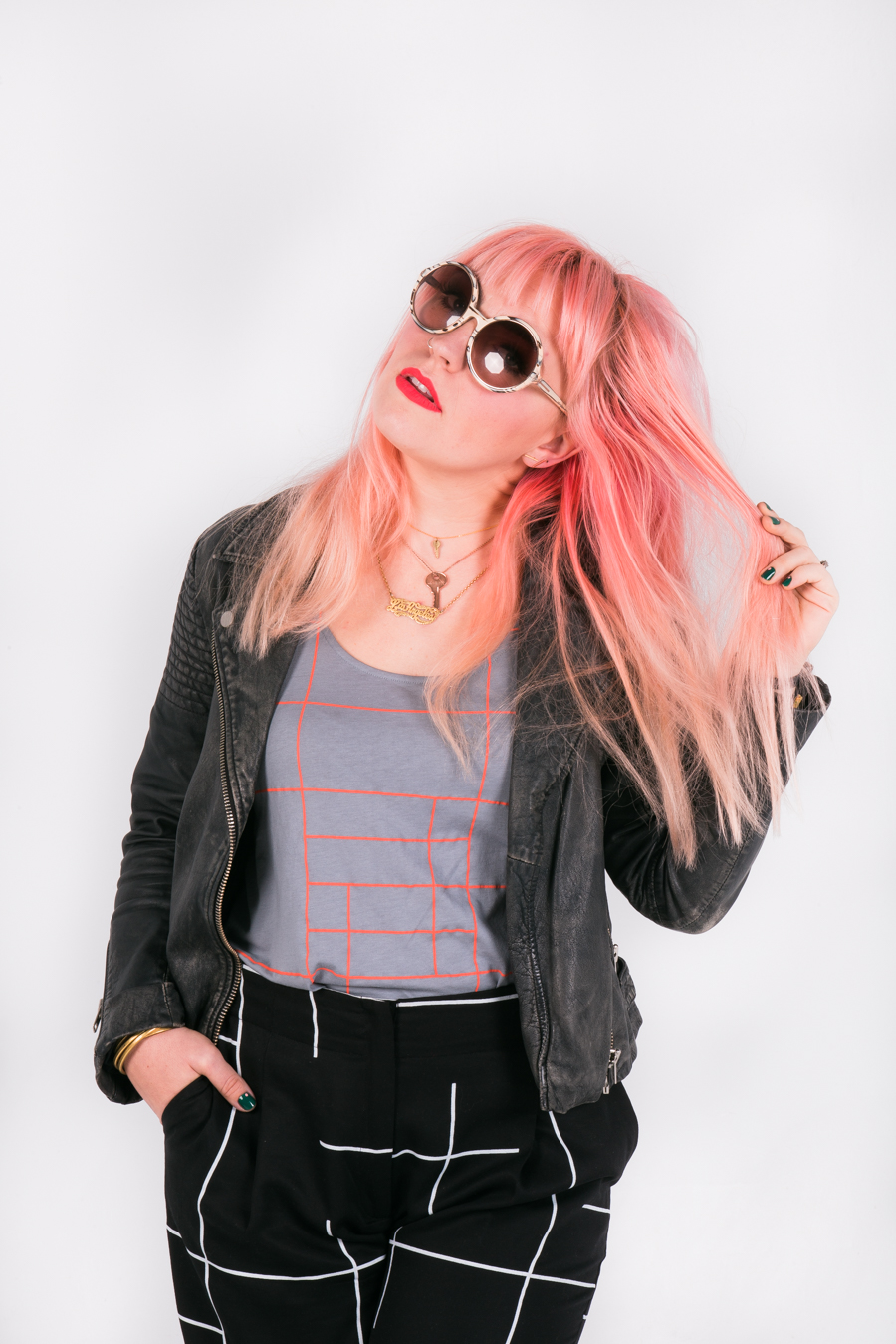 Going with my 'all bright everything', I paired my pants with the Galler Print Tank Top (also from Elk.. because I couldn't resist a lil pattern-on-pattern), a Top Shop leather jacket, a series of my favorite Sseko Designs bangles and Giving Keys necklaces, and a pair of my go-to Tom Ford sunnies.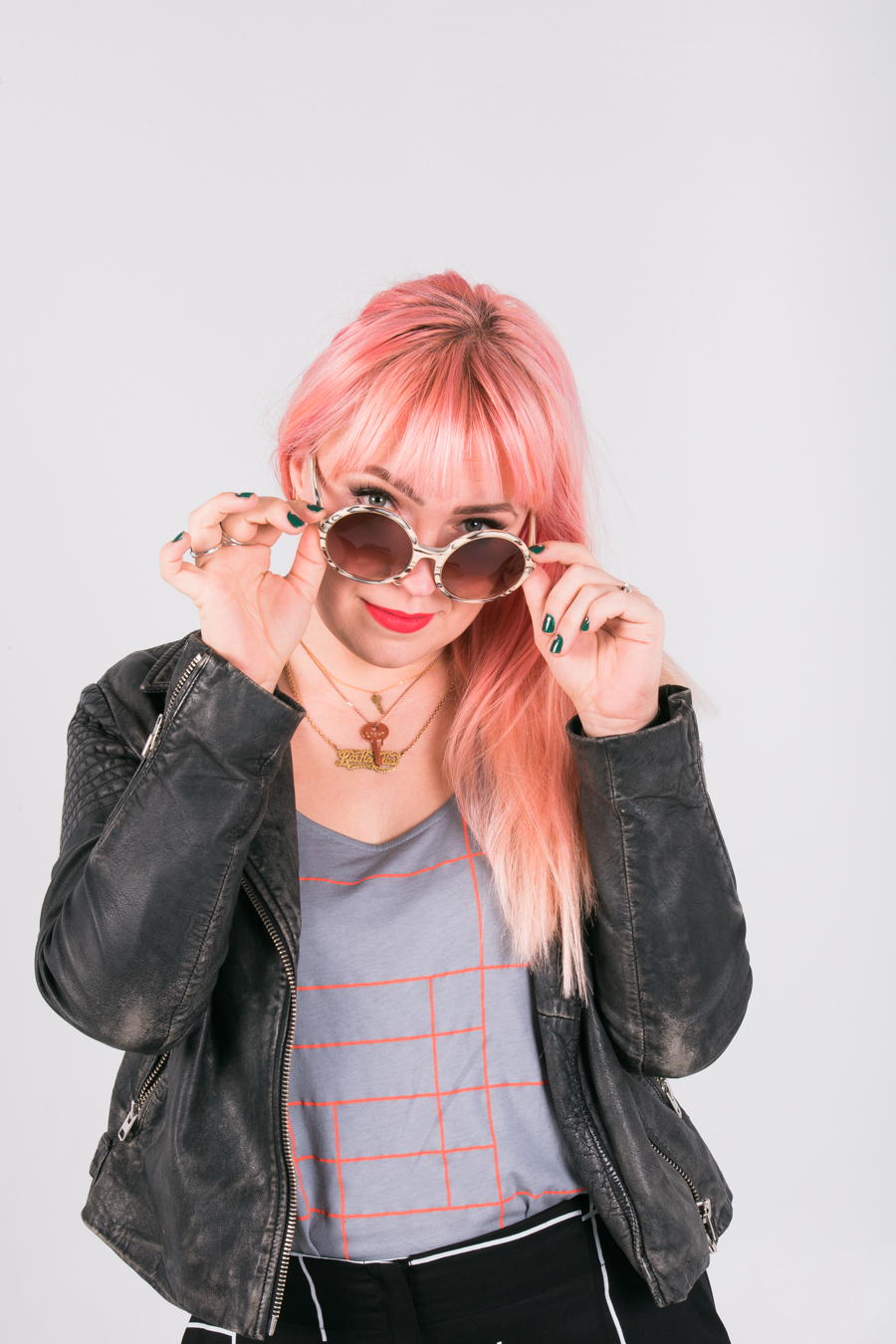 (Necklaces are from the Giving Keys)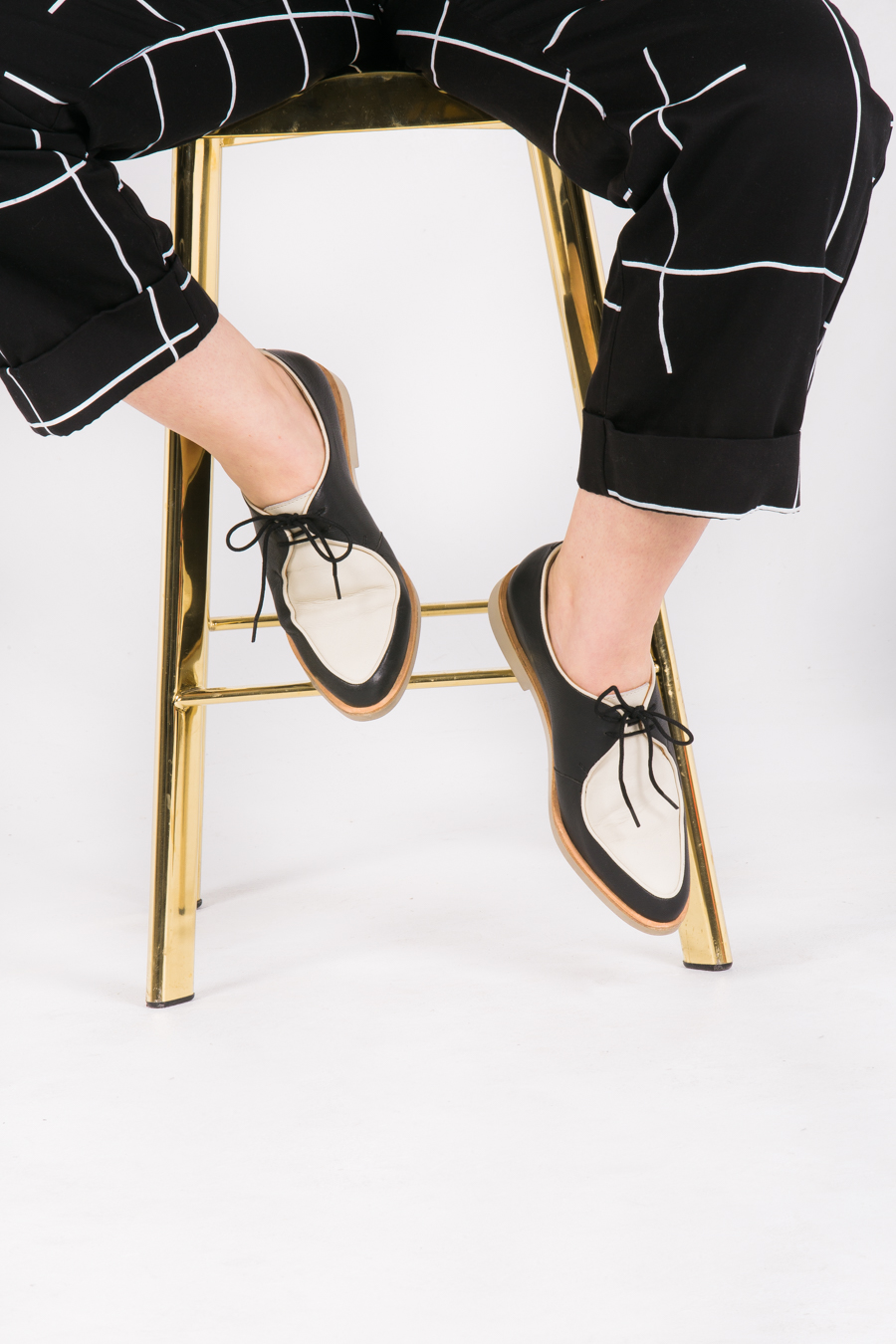 The amazing shoes are also Elk! Their Kulor Leather Derby… a total go-to for a comfy, everyday wear.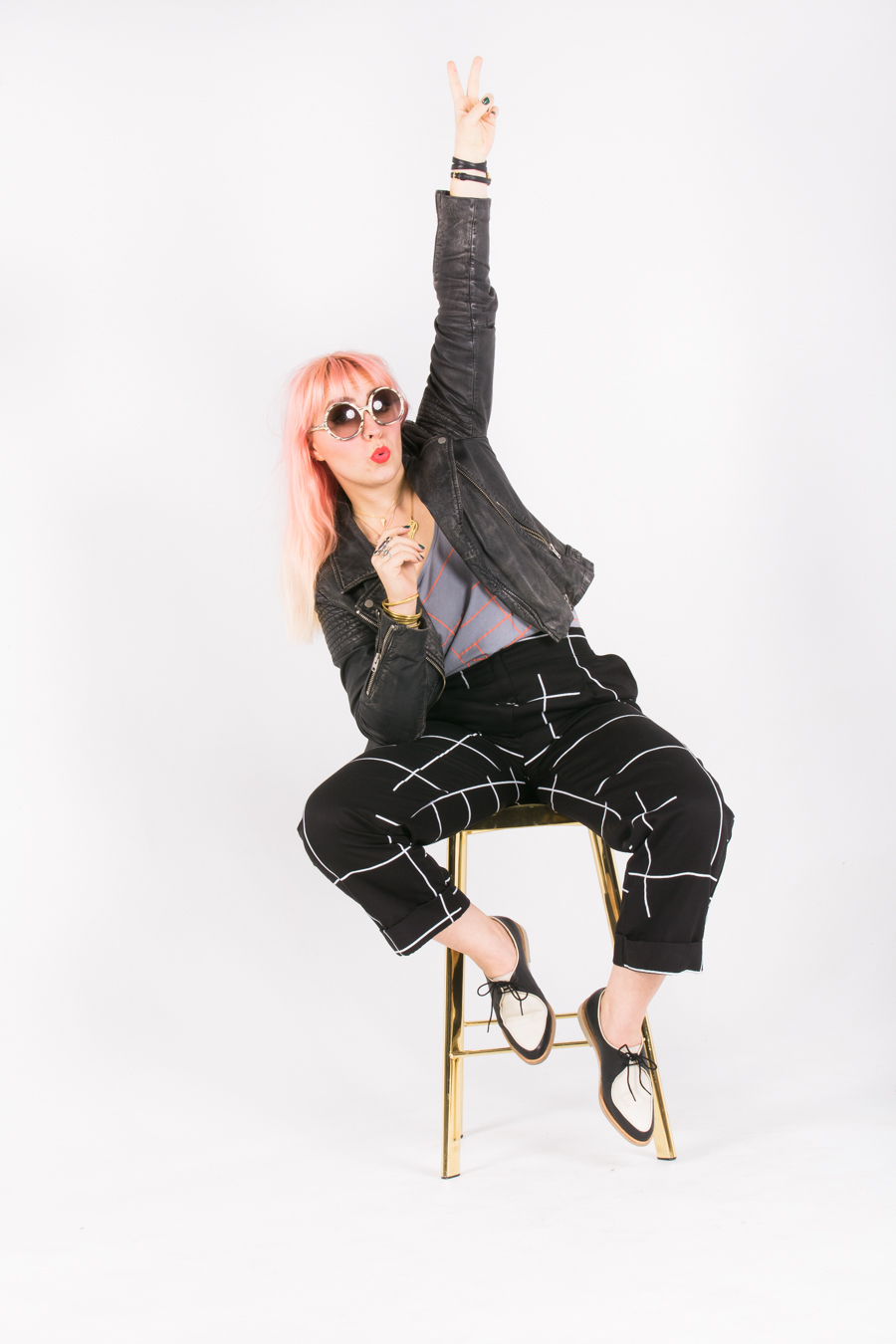 My 'I wear these every day' bangles from Sseko Designs.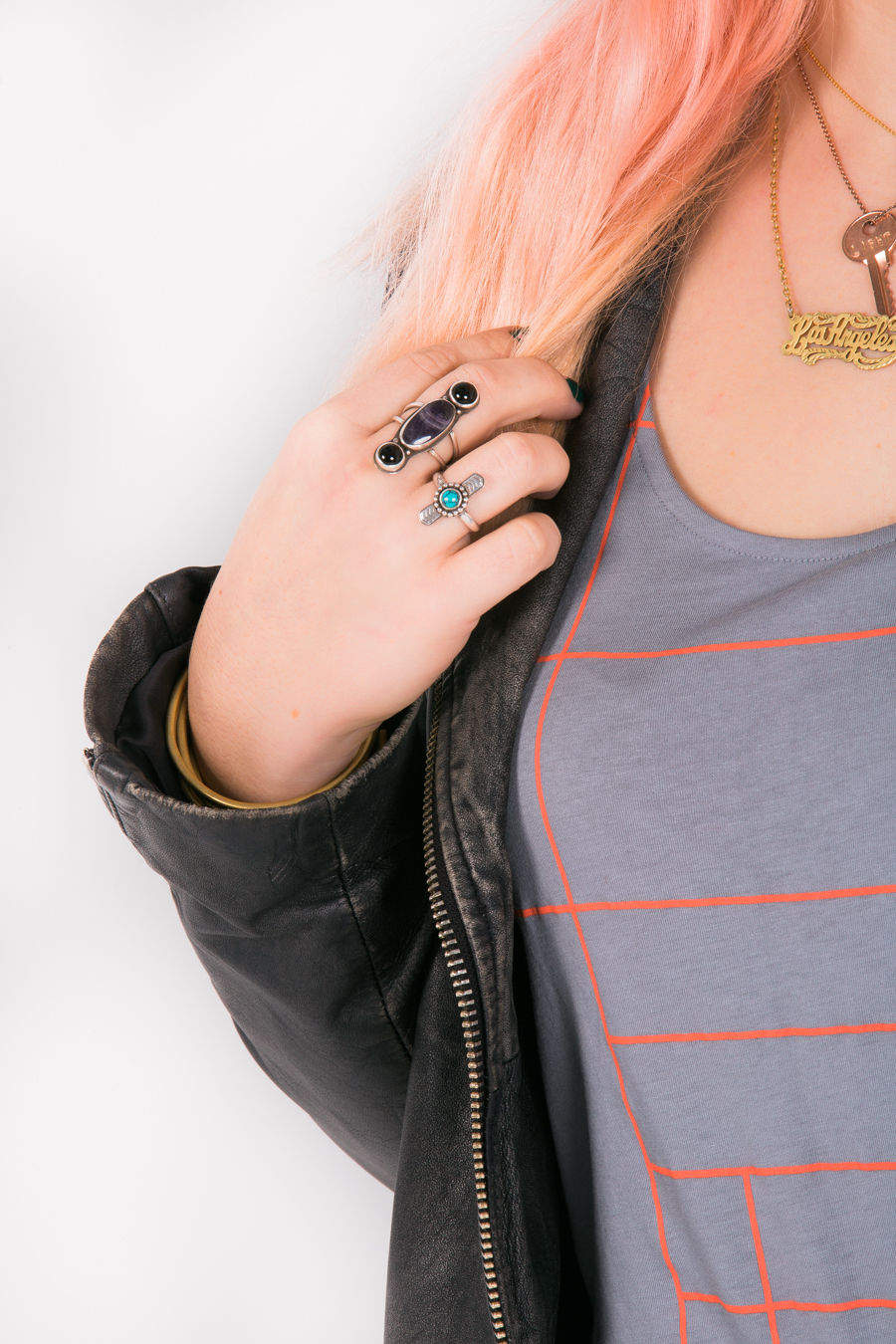 Hello, my every day favorite Moon Pi rings.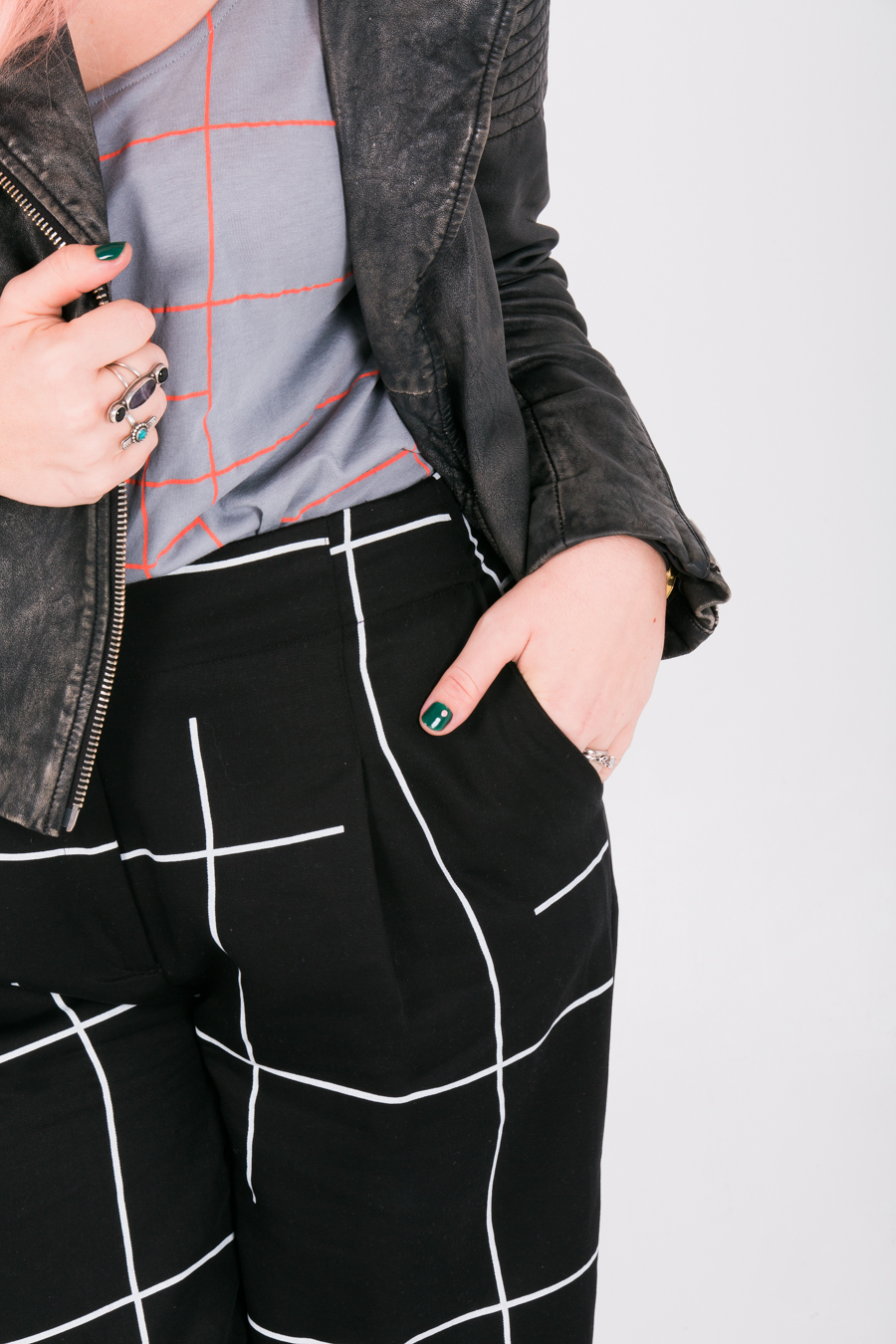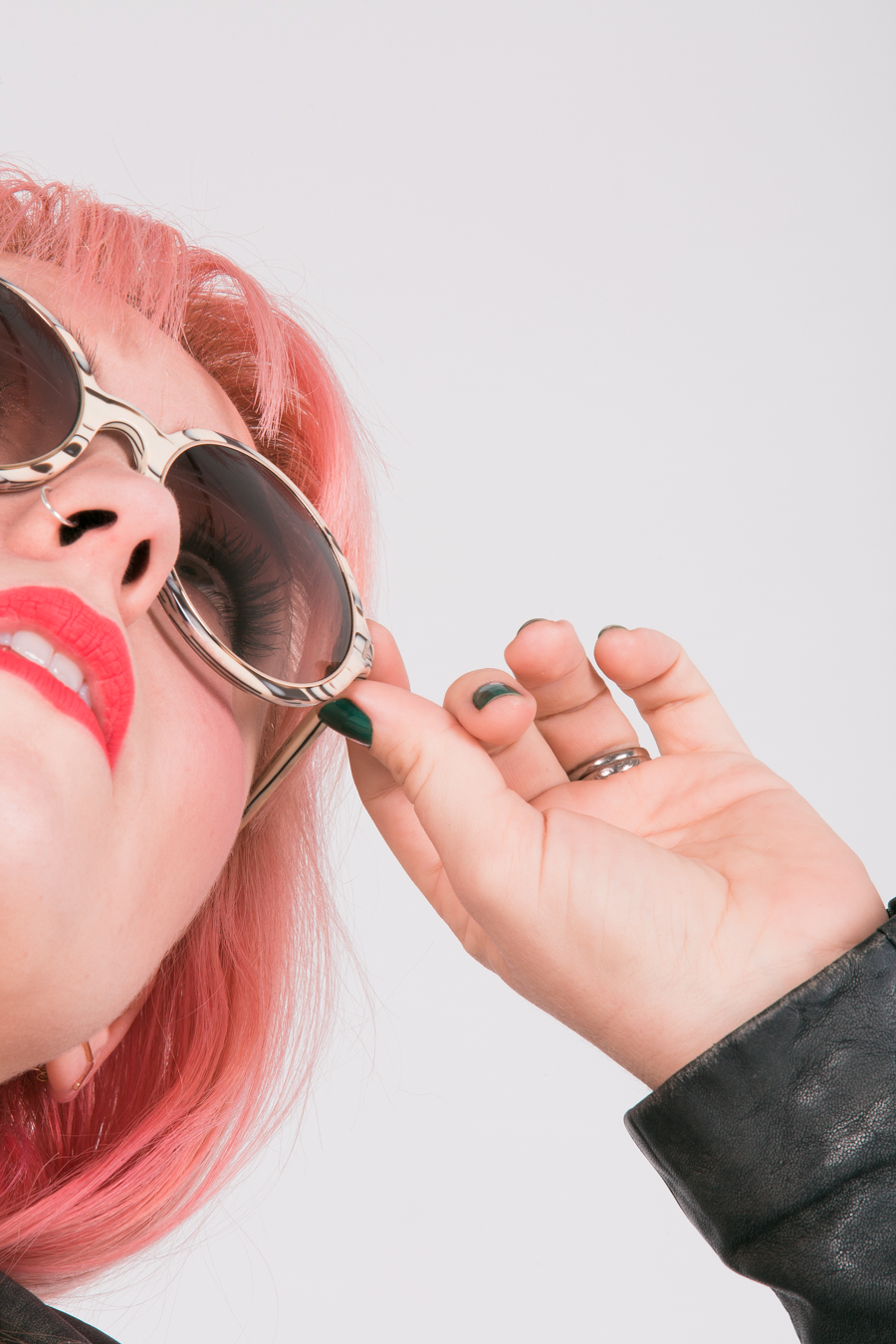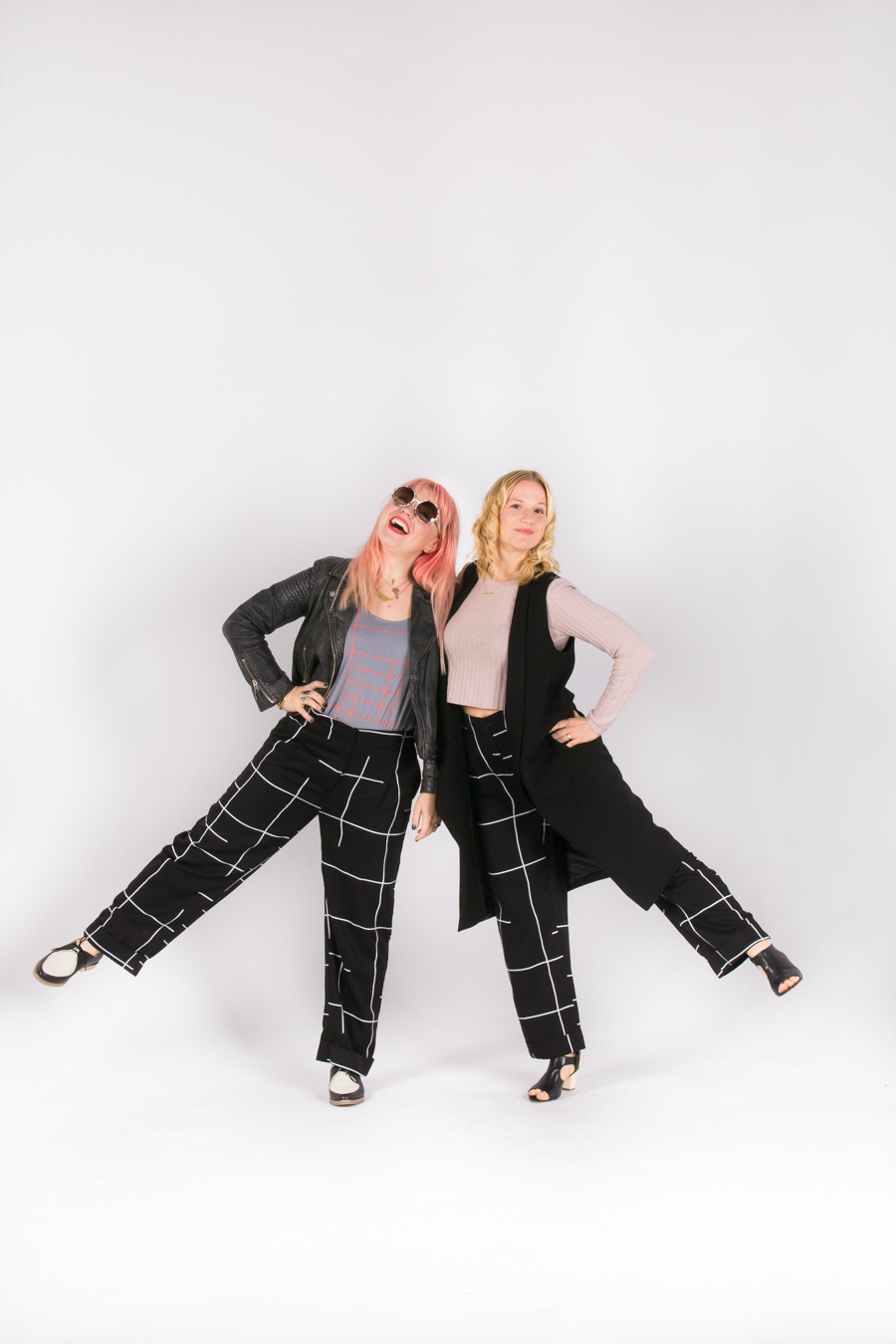 Next up.. Anne's look! Ahh yes, the minimalists can now unite.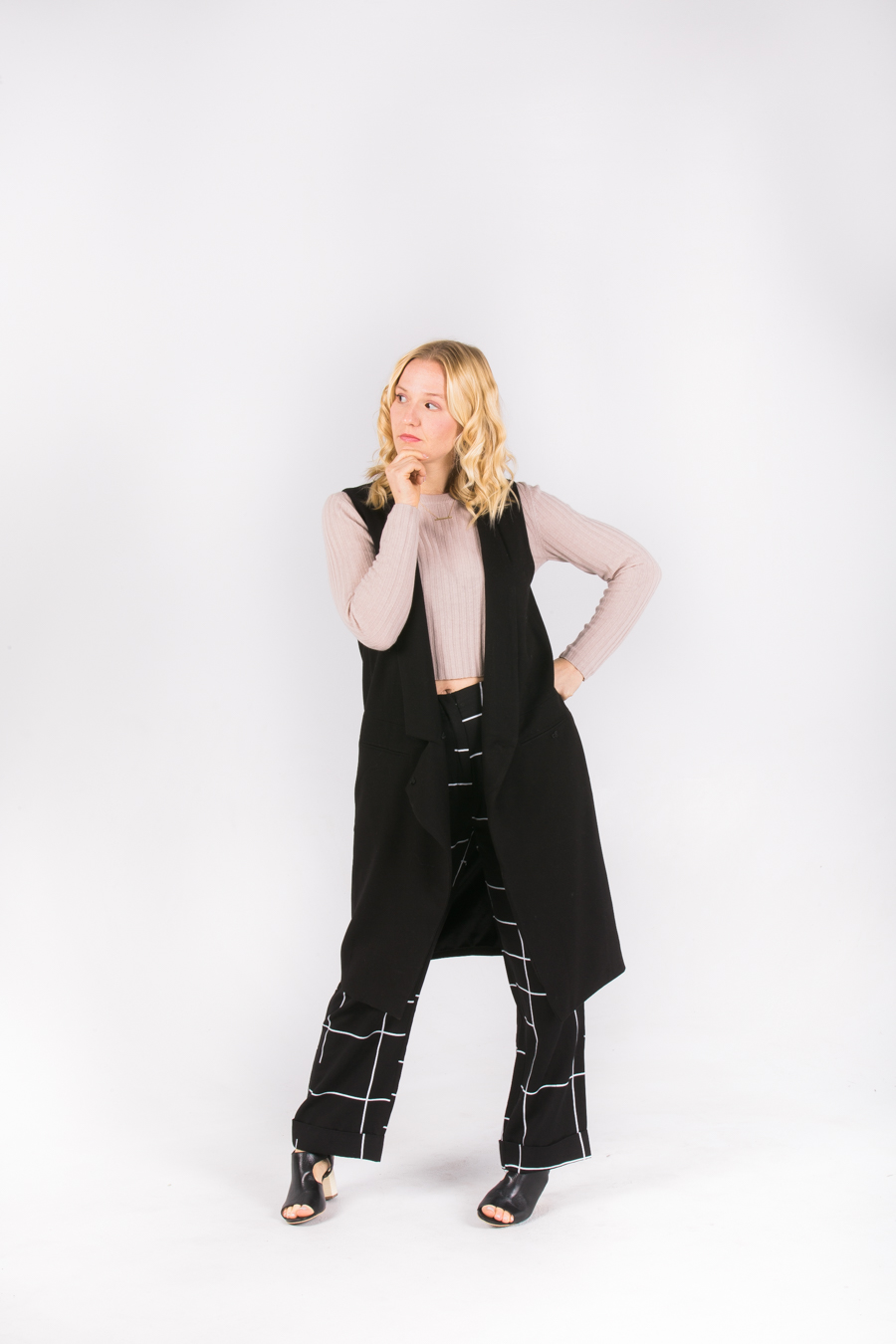 Anne opted for the classic, chic neutral route.. with Elk's Galler Heeled Sandal, (I am slightly jealous. They are so good.) and their Tailored Black Vest.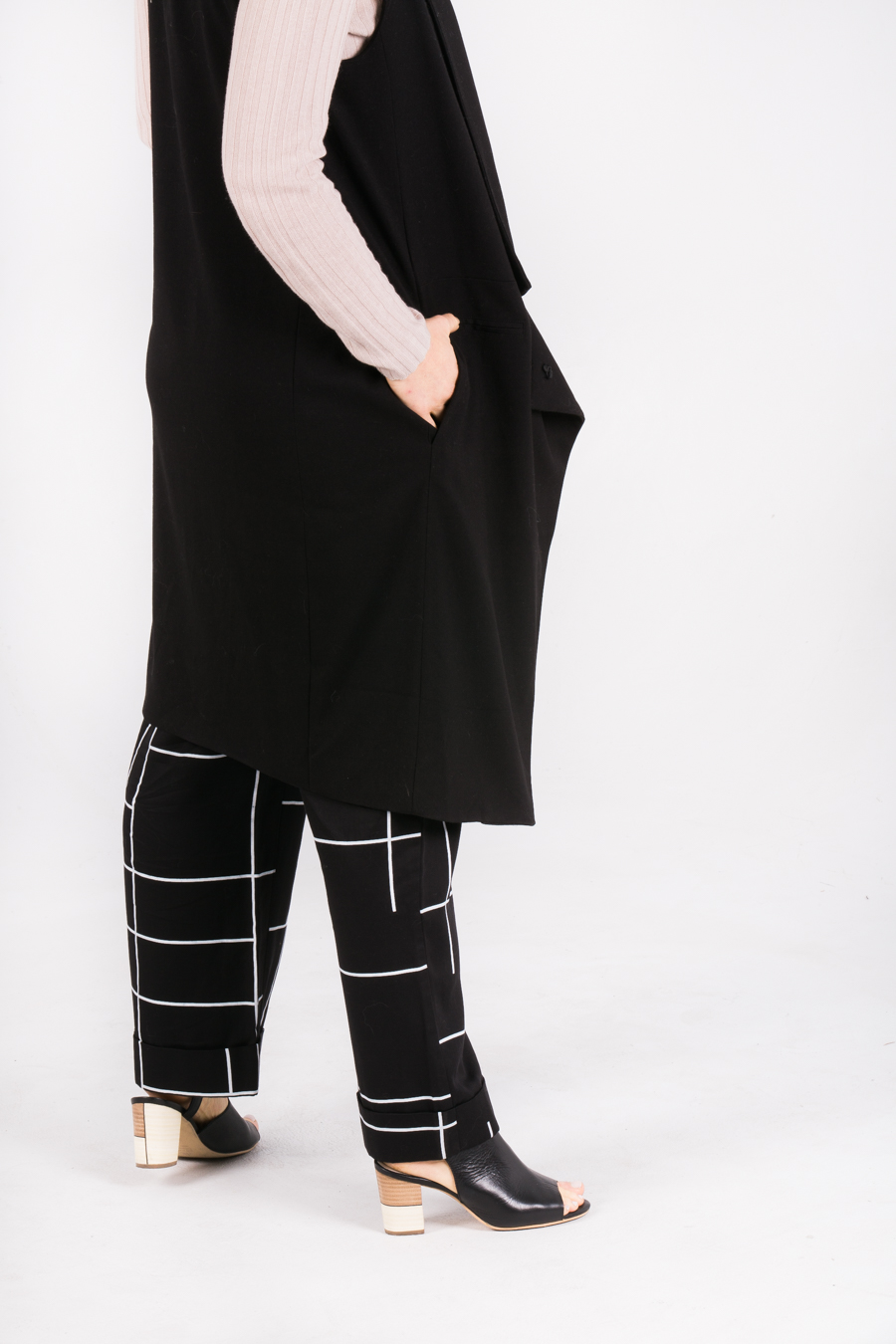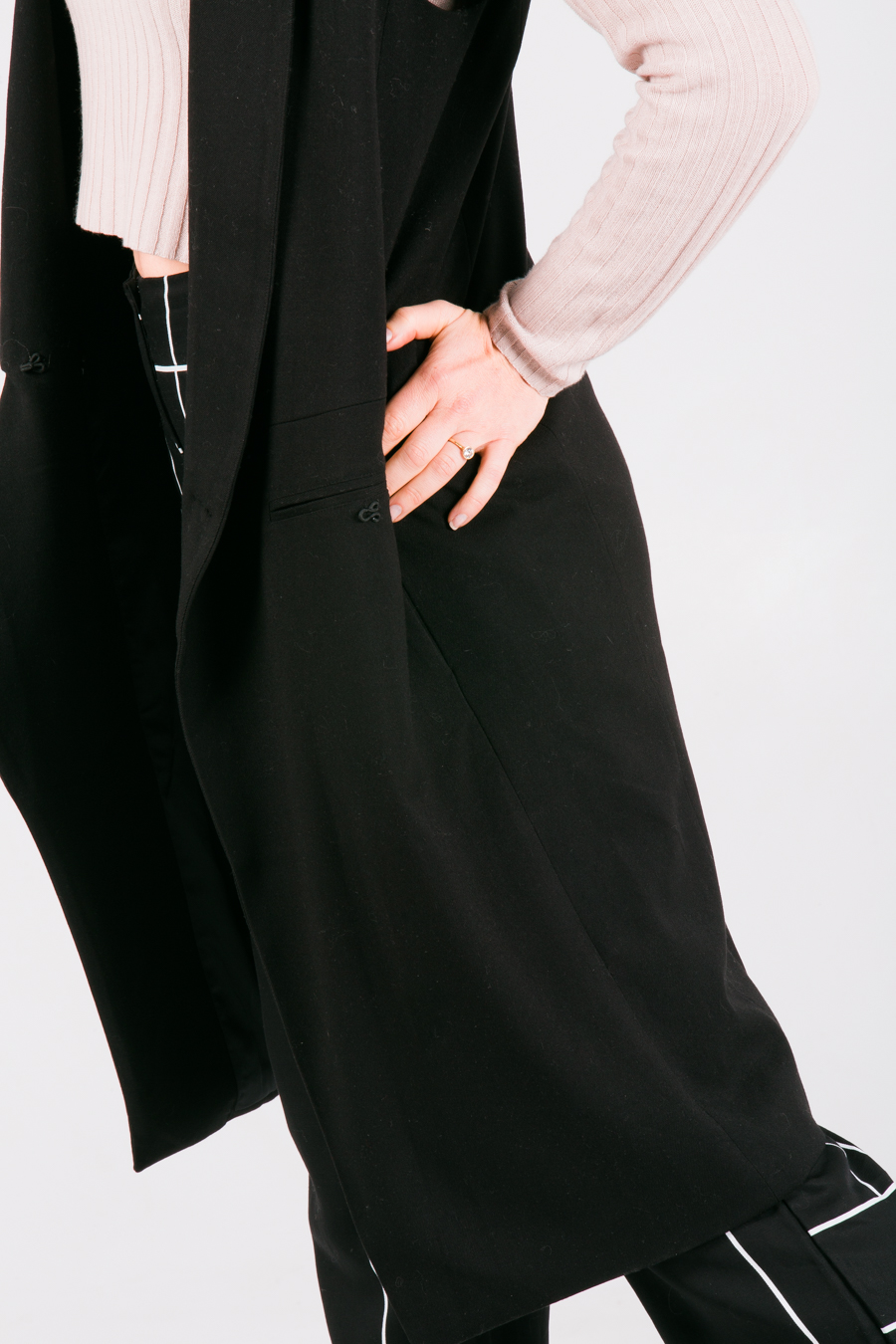 (The lines in these heels just make me crazy! So good.)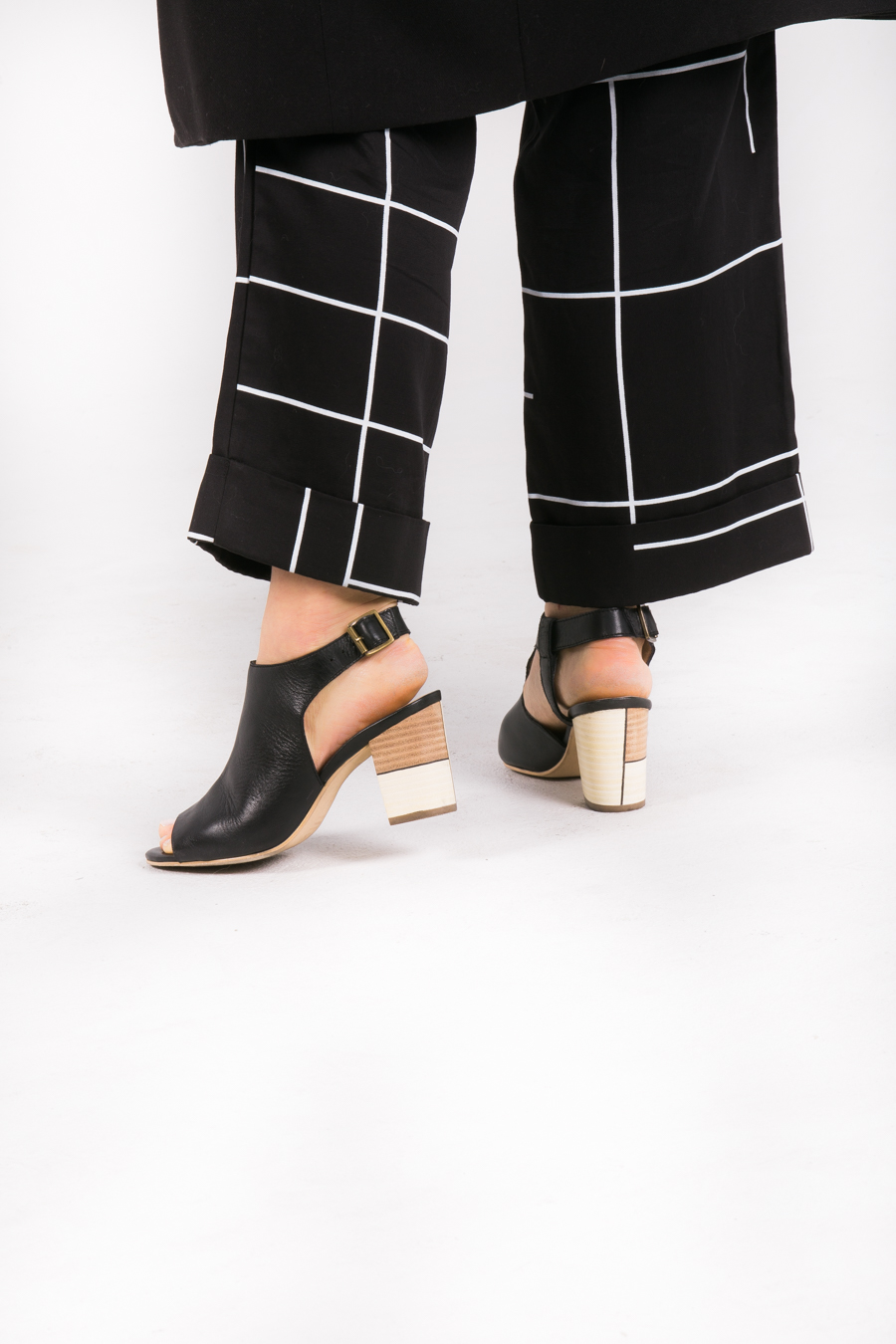 What a babe, ammiright?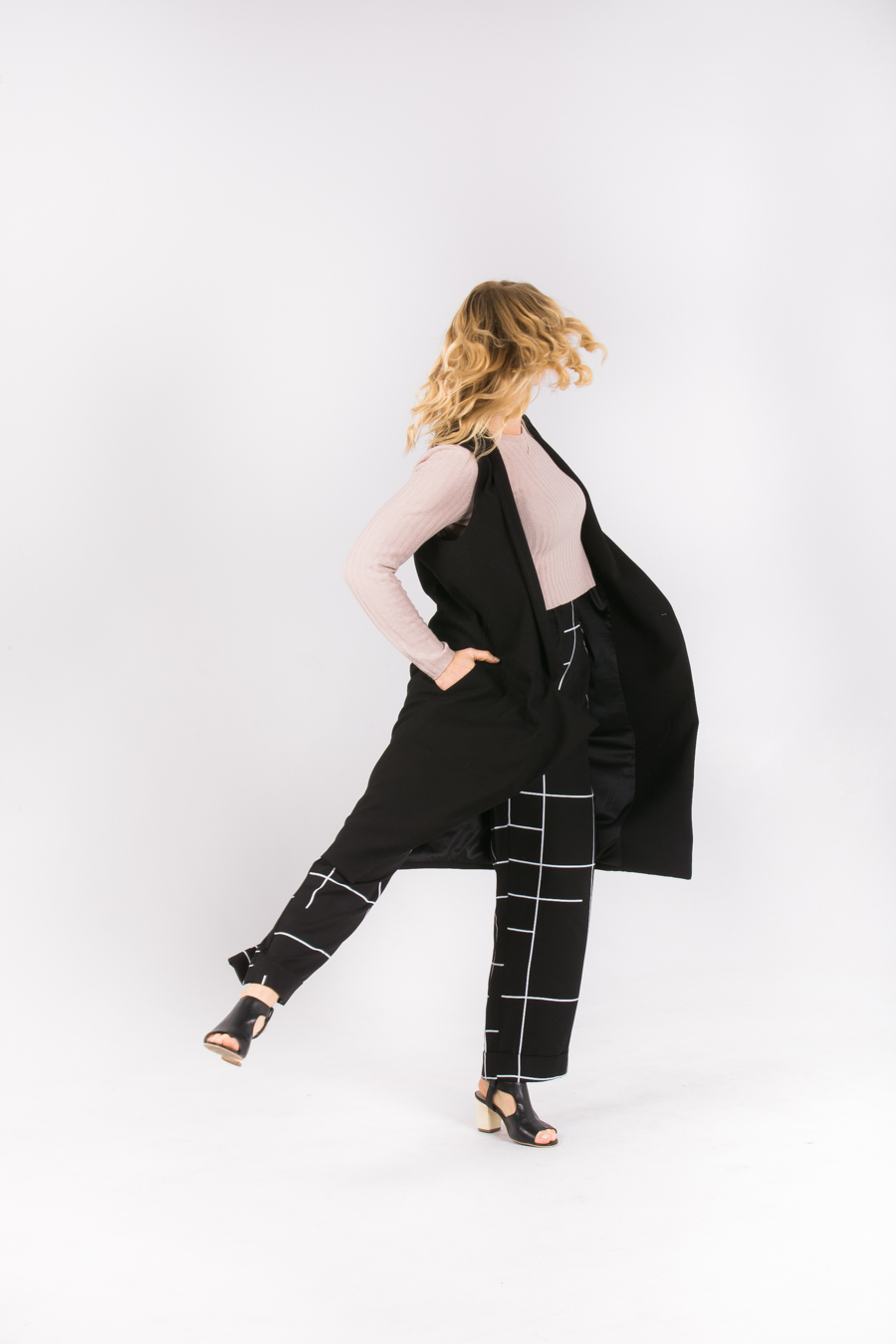 I hope you'll find fashion inspo in this new series, and, that you'll also be excited to see possibility in things that might be a little 'out there' for what you'd usually opt for. I can promise you.. over the coming weeks, both Anne + I will be styling outside of our usual 'comfort zones', and we're all kinds of excited to show you our results. See you next Tuesday with more.. Two Girls, One Kit! xo
PS : photos shot by the amazing Jayden. WHATTAGUY. serious patience and fashion-forward love! you're a wonder, babe. x!