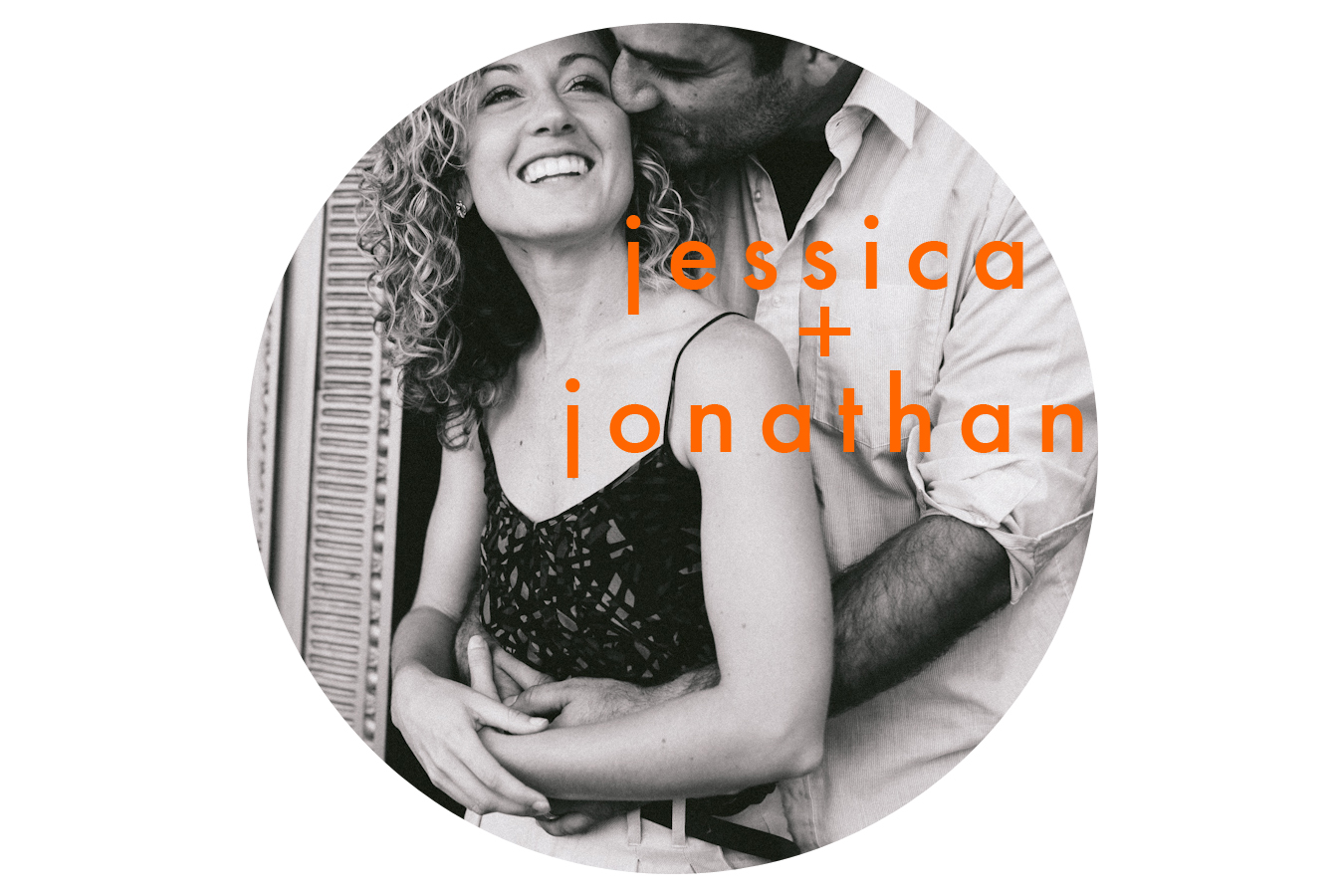 Meet Jessica + Jonathan.  Two of our most nearest and dearest.
We actually only met them earlier this year.  Our mutual friend Anne kept saying, "I have to introduce you to this couple that lives in LA.  You'll be best friends almost instantly.  I'm serious."  And truthfully, we went along with it, but mayormaynot have believed her.  Let's be real, she really talked these guys up!
So we met Jess in Vegas and got along like a house on fire.  So great, in fact, that she + Jonathan came to Milwaukee to stay with us over the summer.
Literally, we met Jonathan when we were picking him up at the airport in Milwaukee.  And like, two seconds after we met him, the four of us really were besties.
Jessica + Jonathan are madly in love, but understand that love takes work.  They're open books.  Their home feels like an exquisit B+B every time we stay there.  Jonathan is a total gentleman who adores his antique book collection and succulent garden, but also knows how to have a balanced level of manliness.  (When you put Jonathan + Jayden in a room together, it's basically beyond adorable…  Jess + I hit Swoonfest pretty fast.)  Oh, and when we're together, Jayden cooks when they're at our house, and Jonathan cooks when we're at theirs.  I know.  Jess + I are oh-so-spoiled rotten.  Jess is the fulltime face behind disregarden, which is a furniture refurbishing / rental / styling company in LA.  And she's good.  Real good.  Besides all the 'life stuff', it's such a joy to connect with these guys on the 'creatives who run their own small business' level, too.  (As the total phone-hater/avoider that I am, she's the only person this year that I've talked to on the phone for over 2 hours in one conversation.  I know.)
All that to say, each time we are in LA, we can't wait to see J+J.  While we were out there in August, we took an afternoon trek to the amazing Handsome Coffee and then did a lil ten minute sesh with these two…  Because, how could we not?  We're so excited to introduce you to these loves and their work.  You'll be seeing more of them in 2013, that's for sure..!  xo