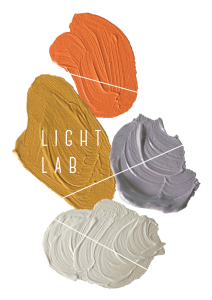 Well, well, well.. today is the day.
We finally get to share the finished space we started at the beginning of the year, Light Lab! (If you don't know what I'm talking about, check out the intro post here.)
The full tour was published on Design*Sponge last week (here), but we wanted to let you guys in on a few other elements, too, like this timelapse from the very start of the demolition to the final kitchen-install and tiling jobs. Check it out. Really. I mean it.
So, now that you know the full breadth of the task we took on, we give you… the finished space…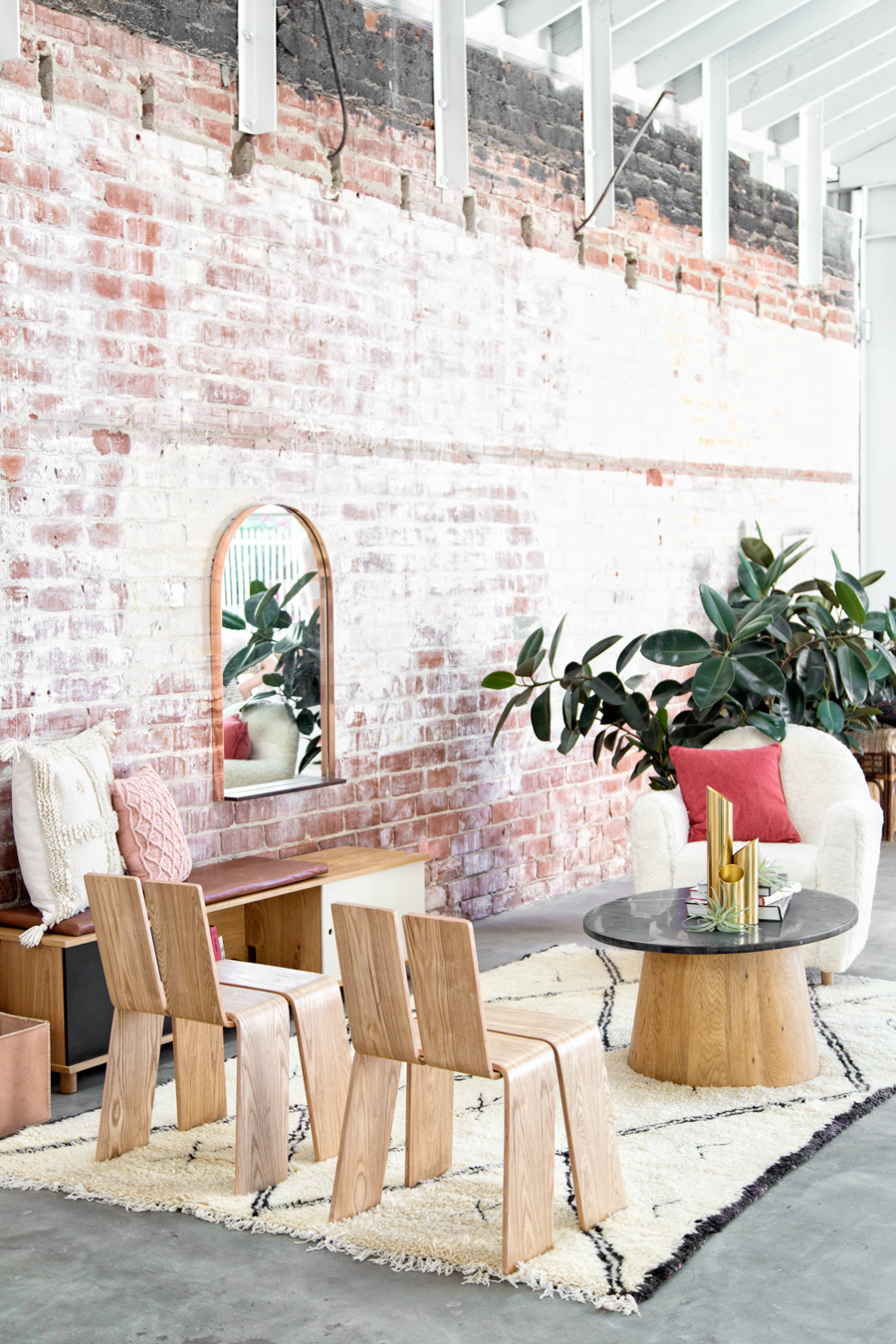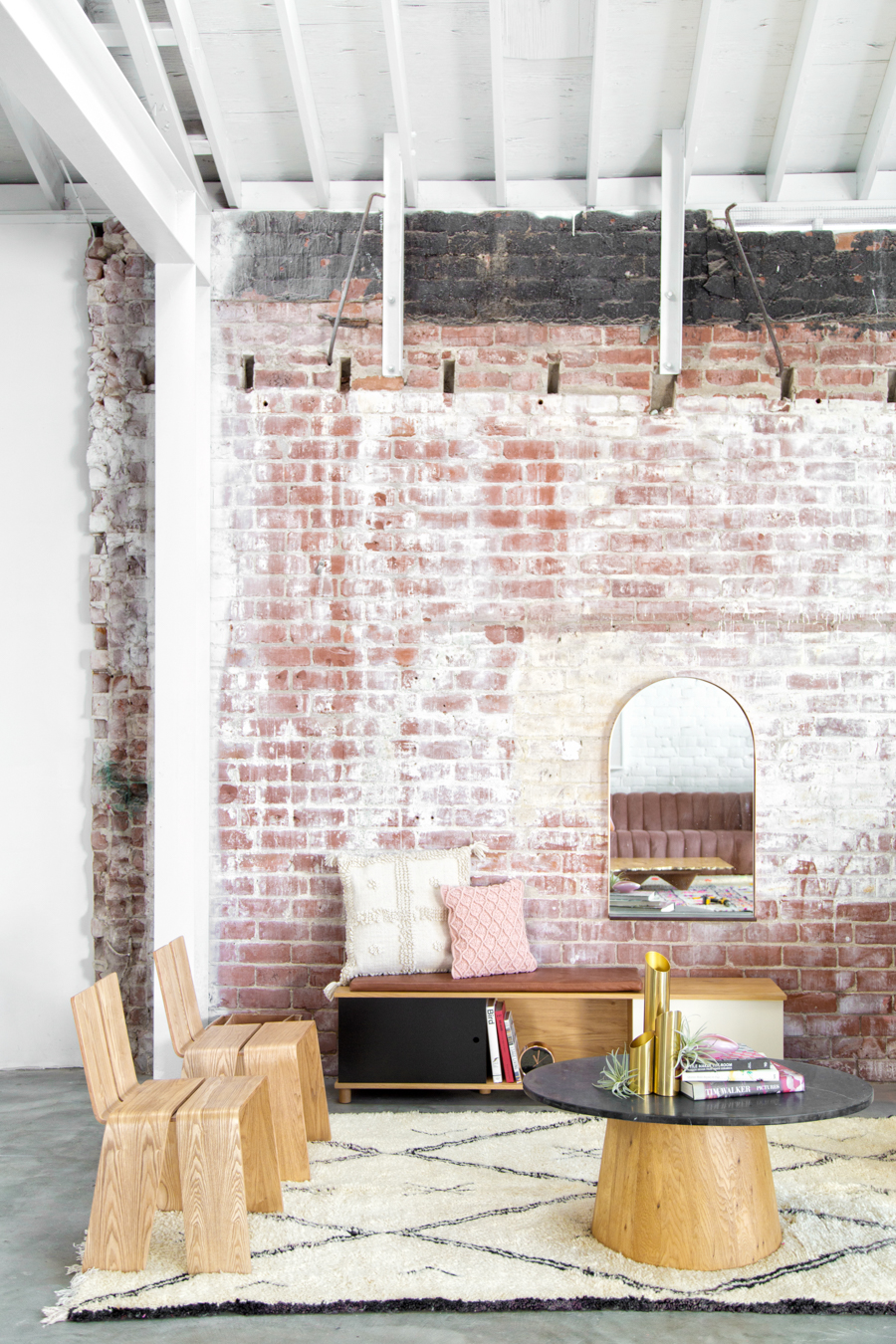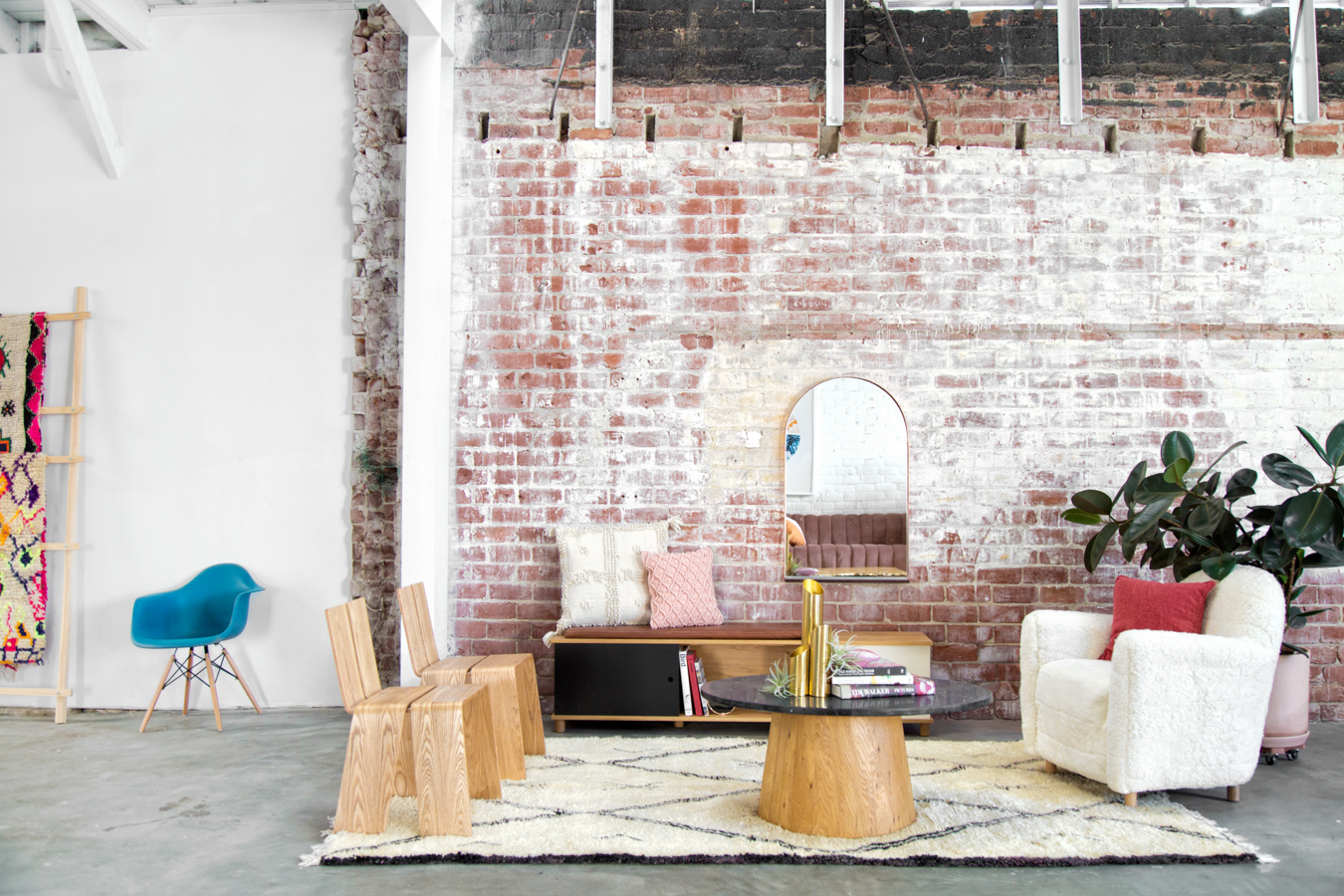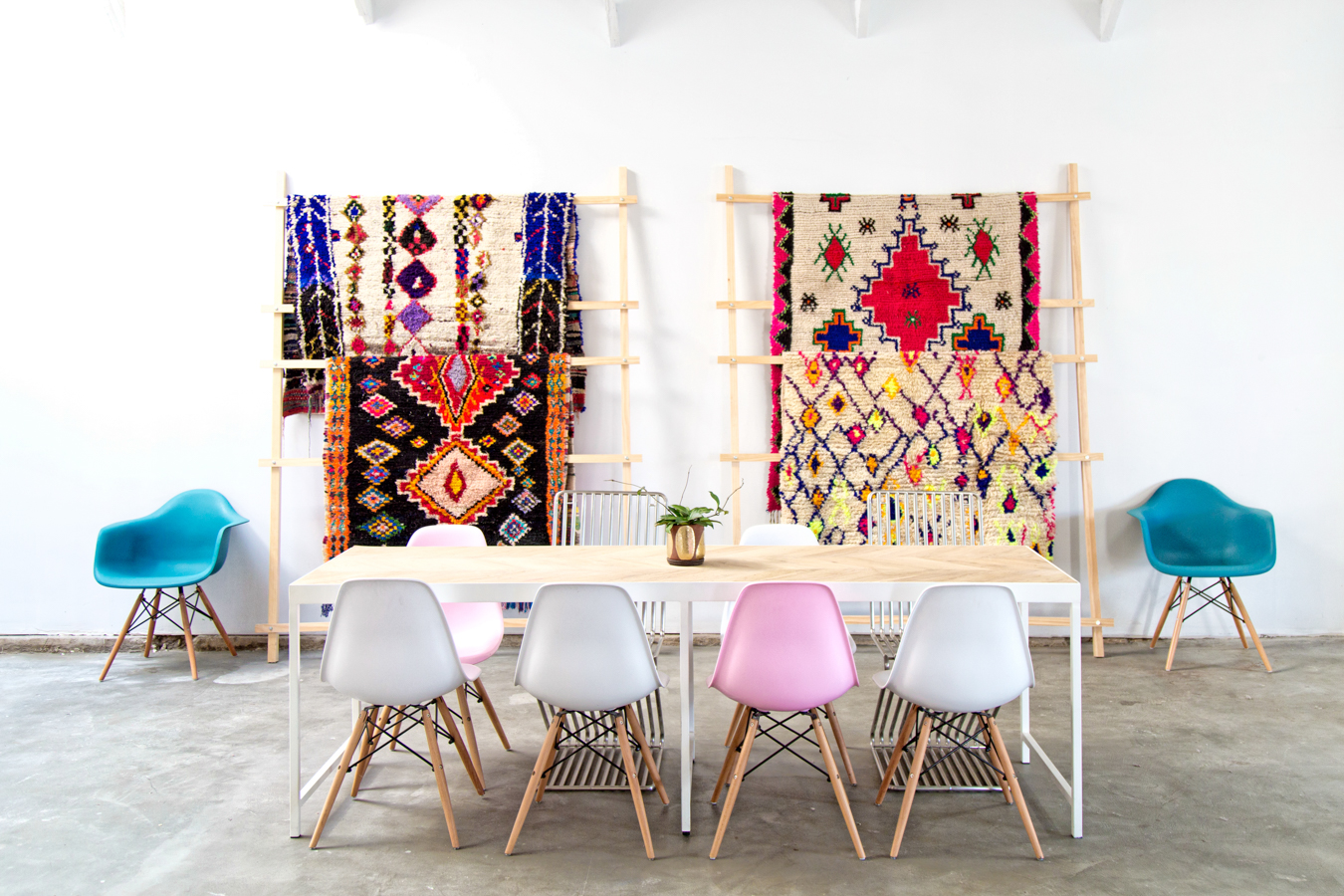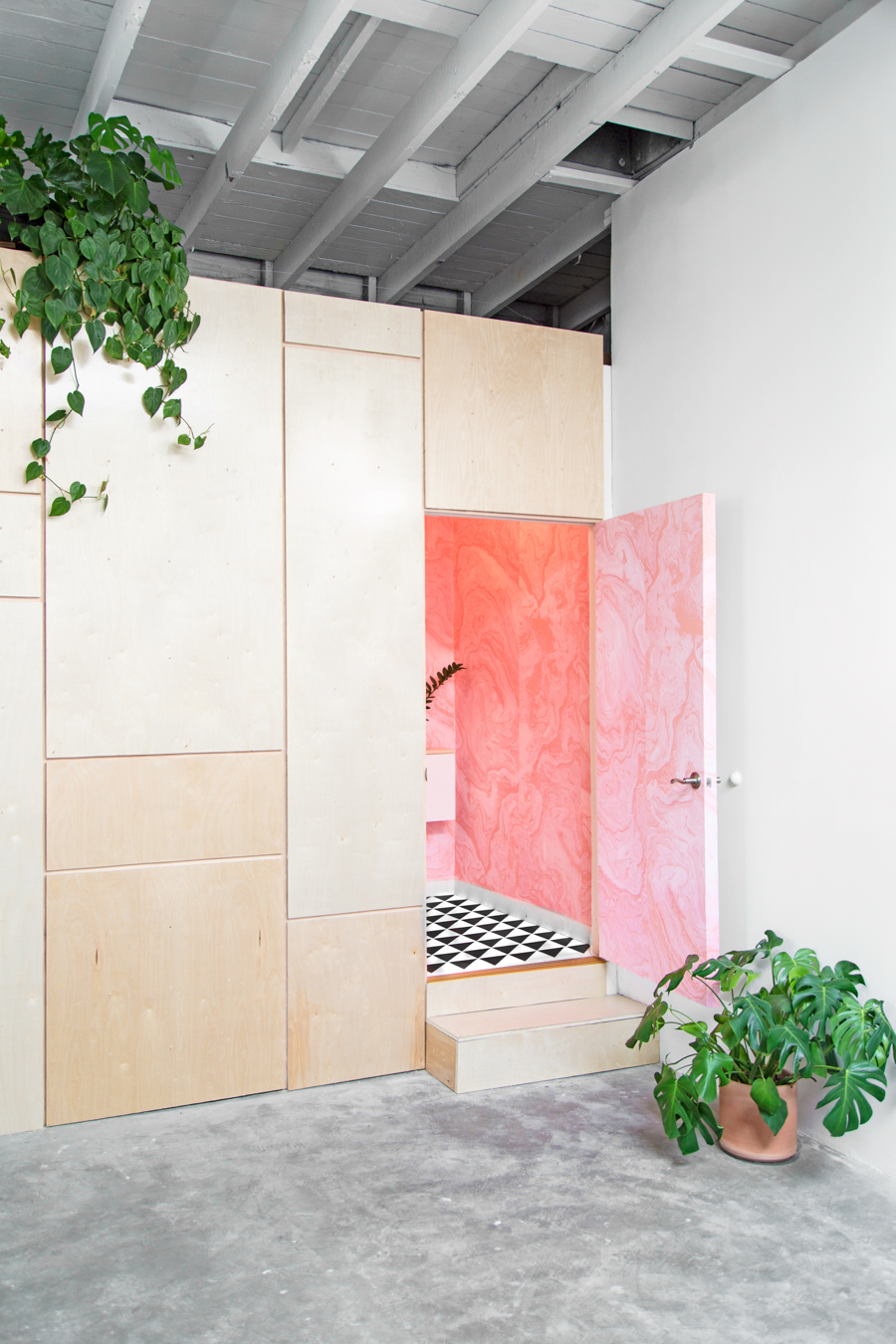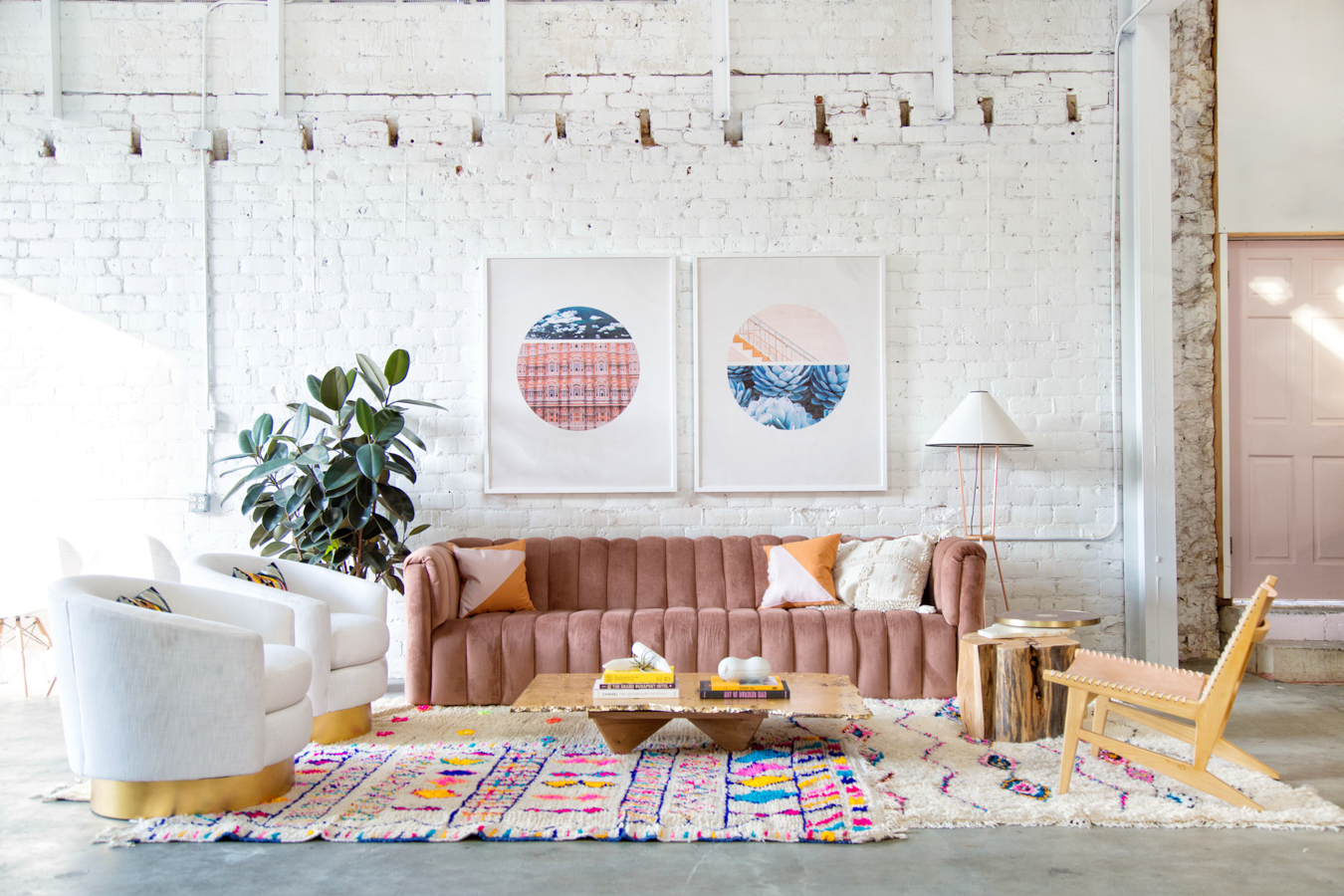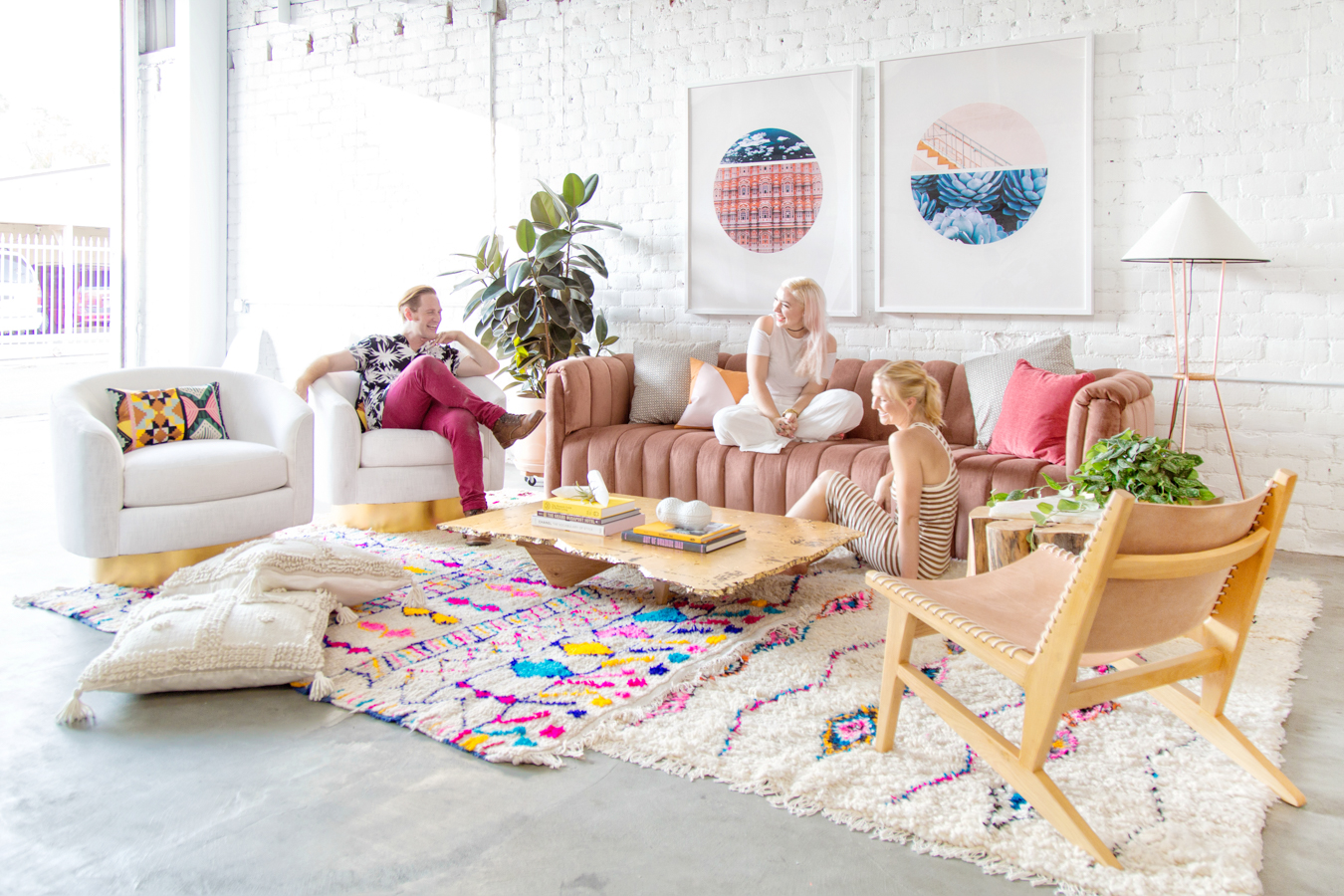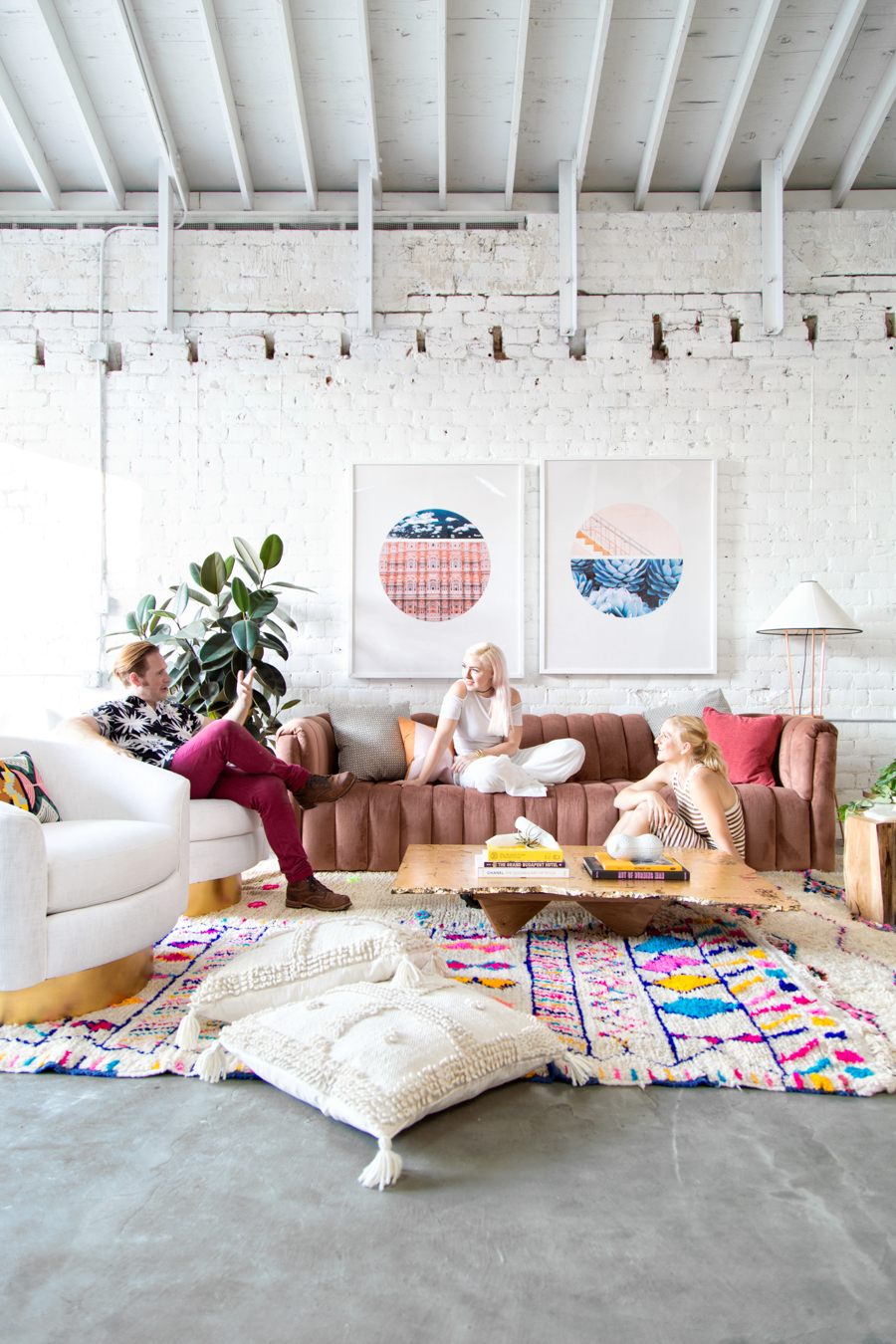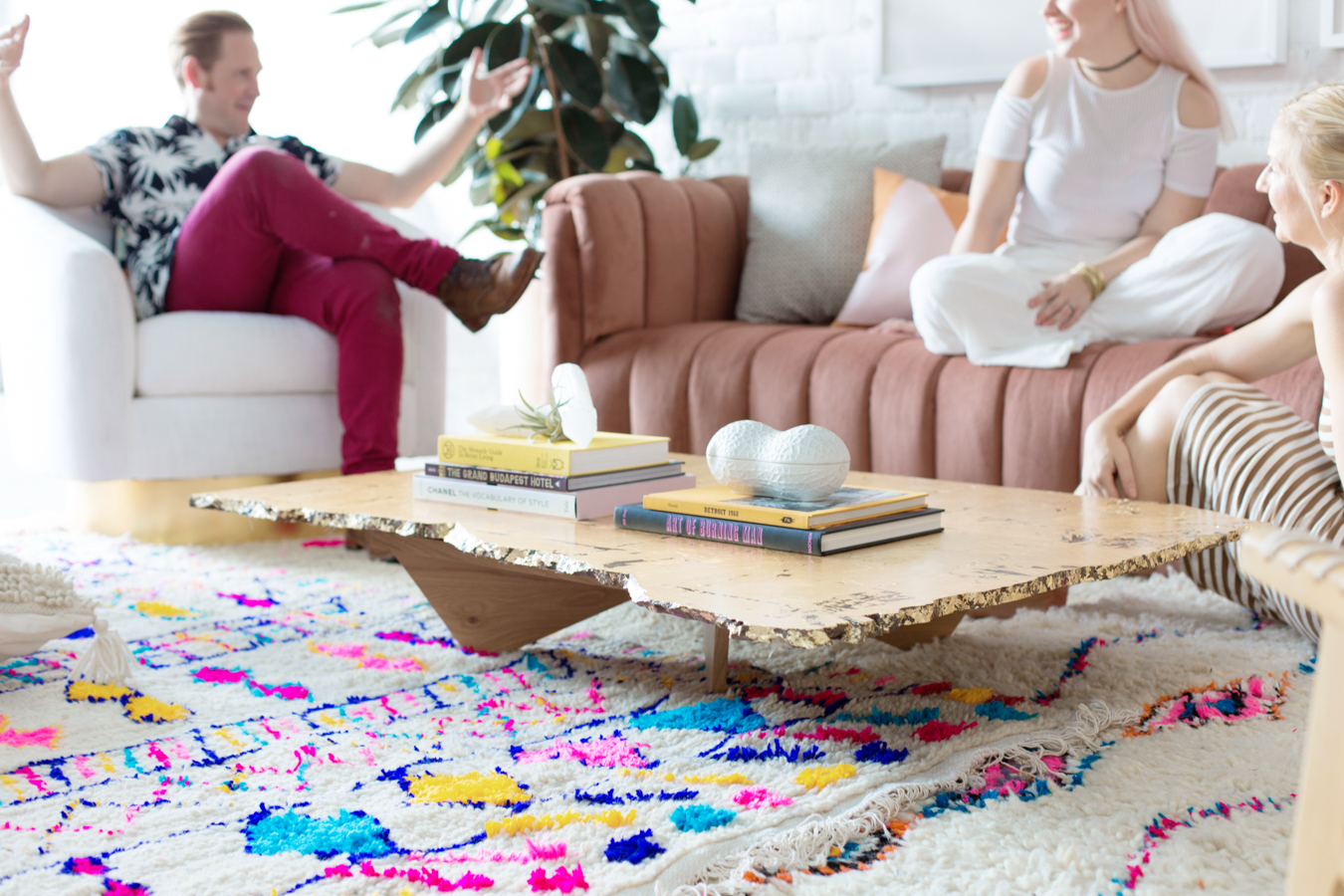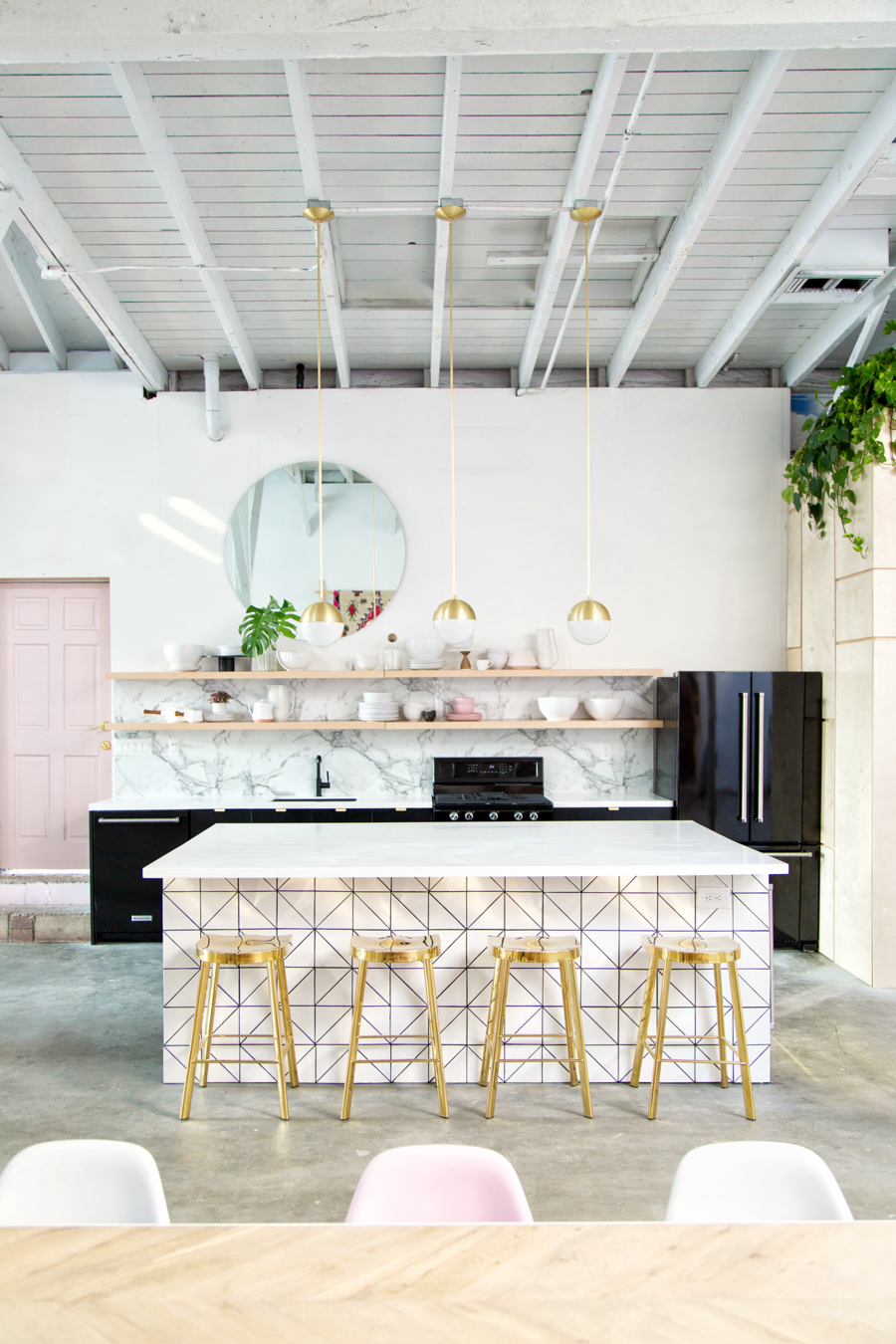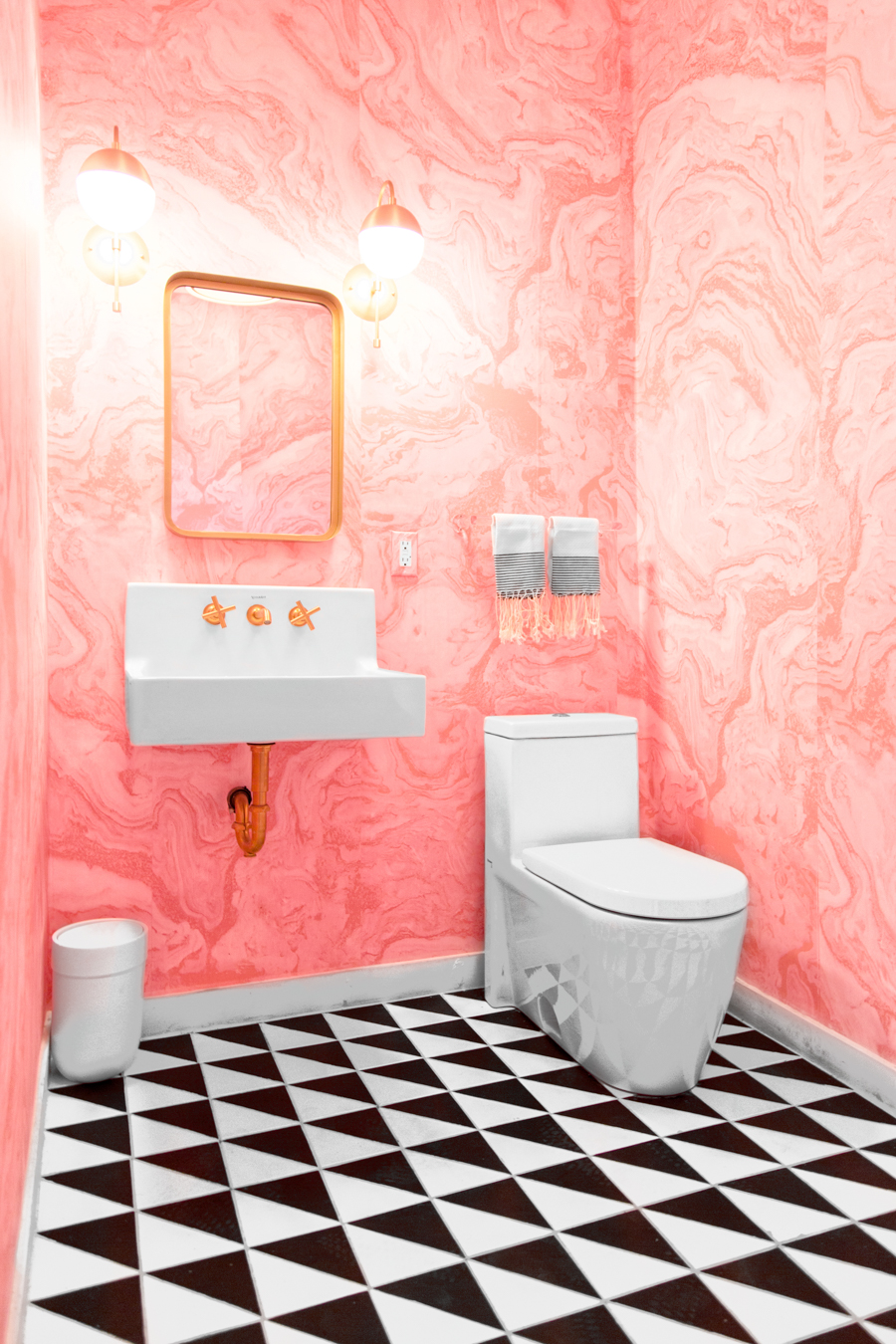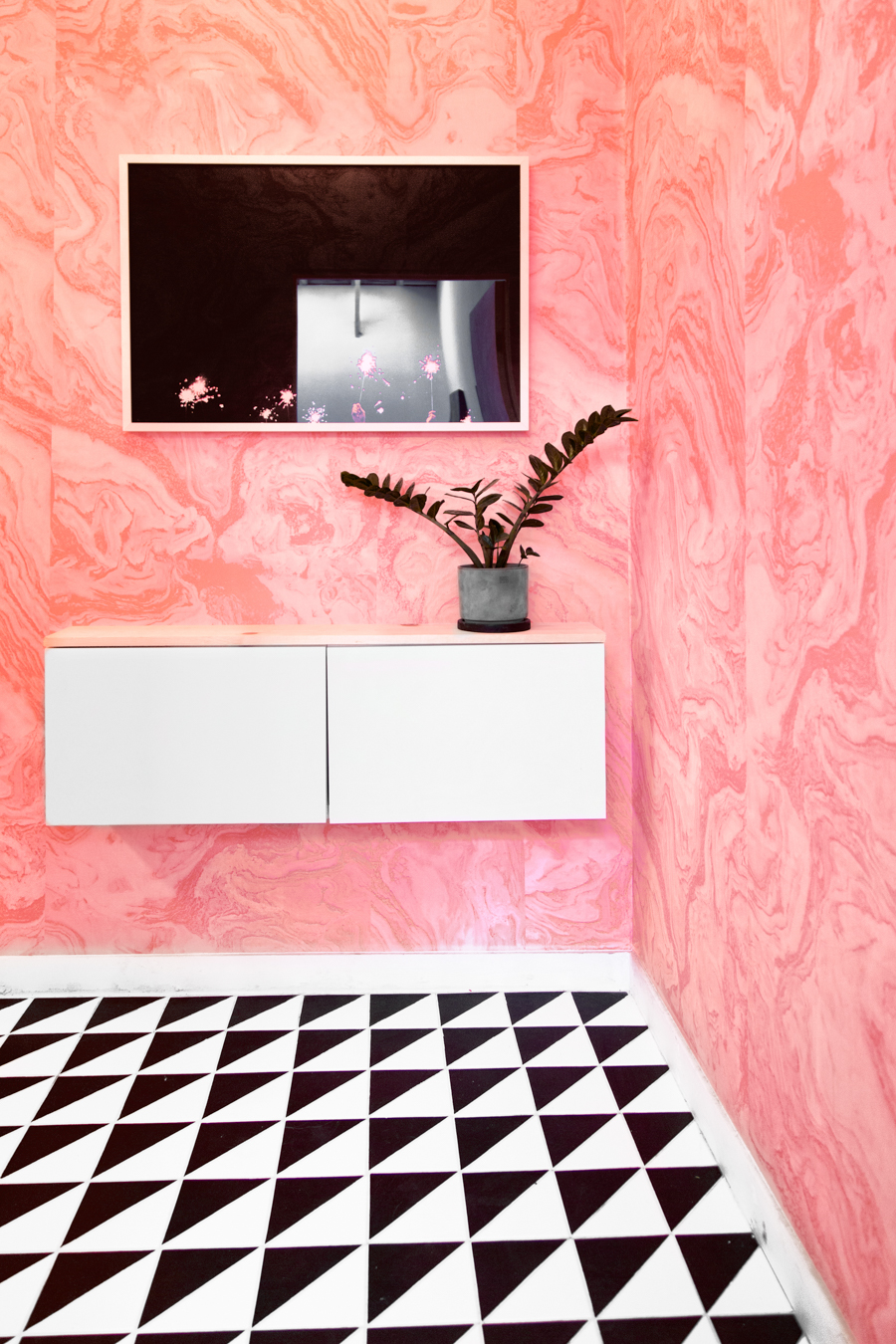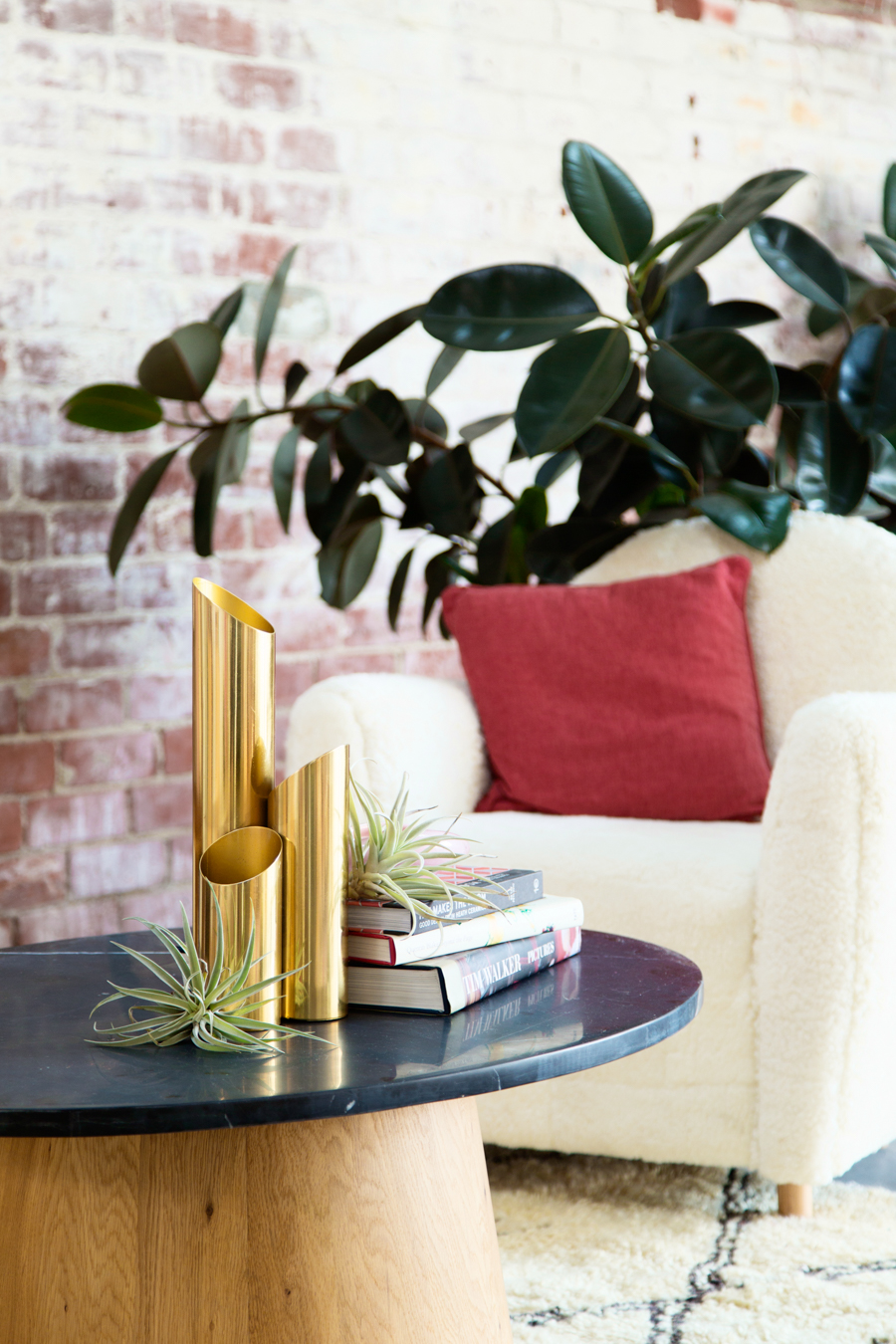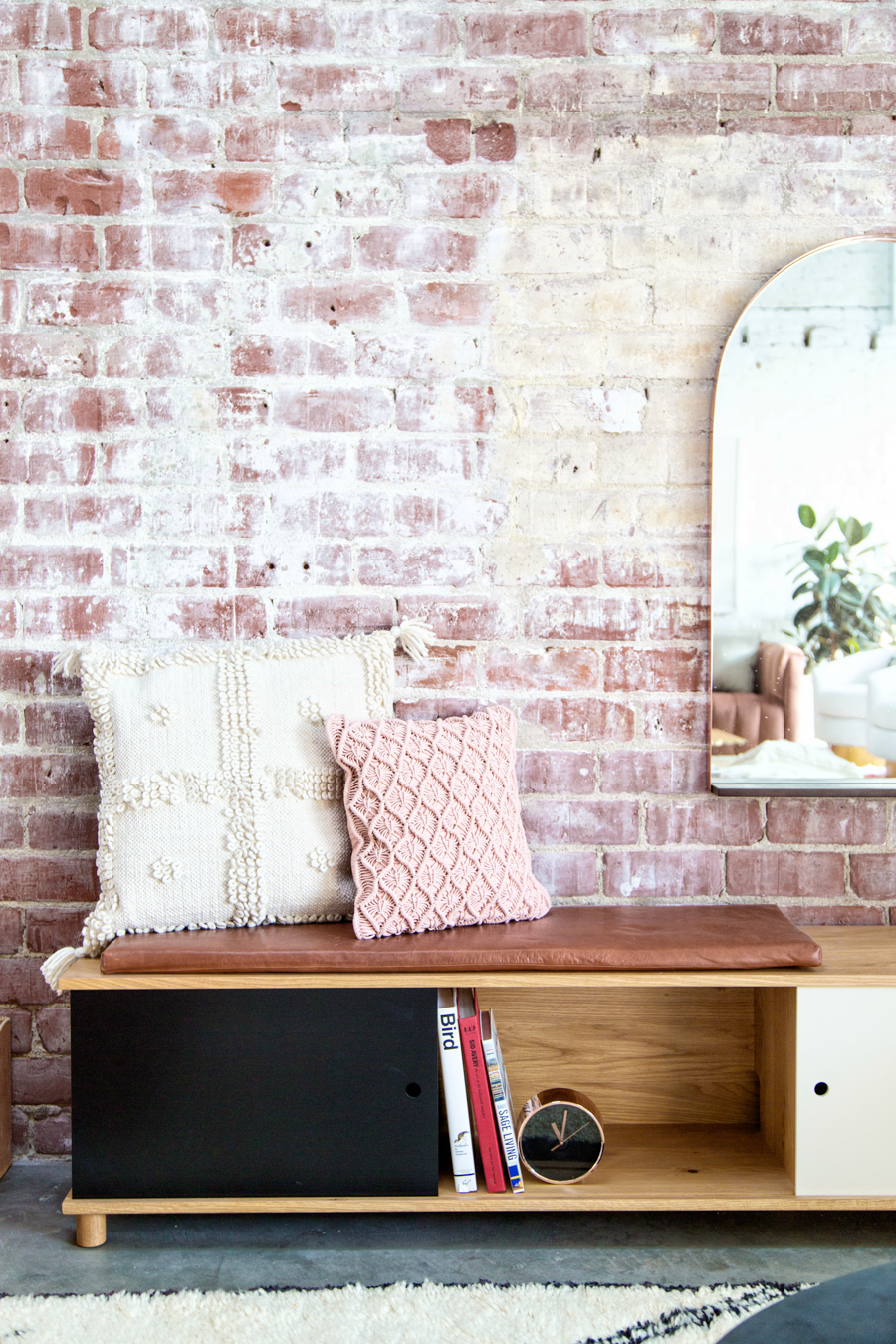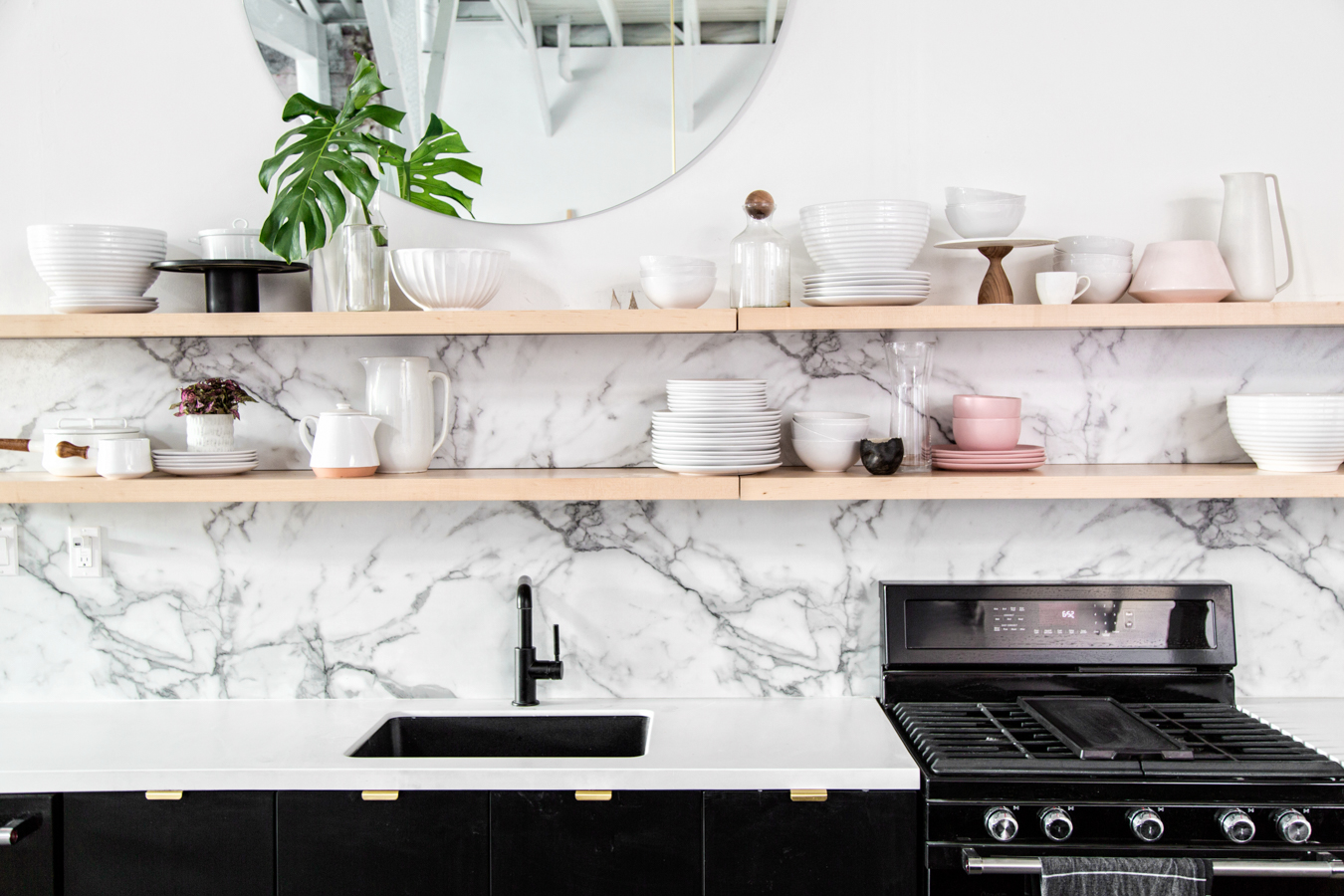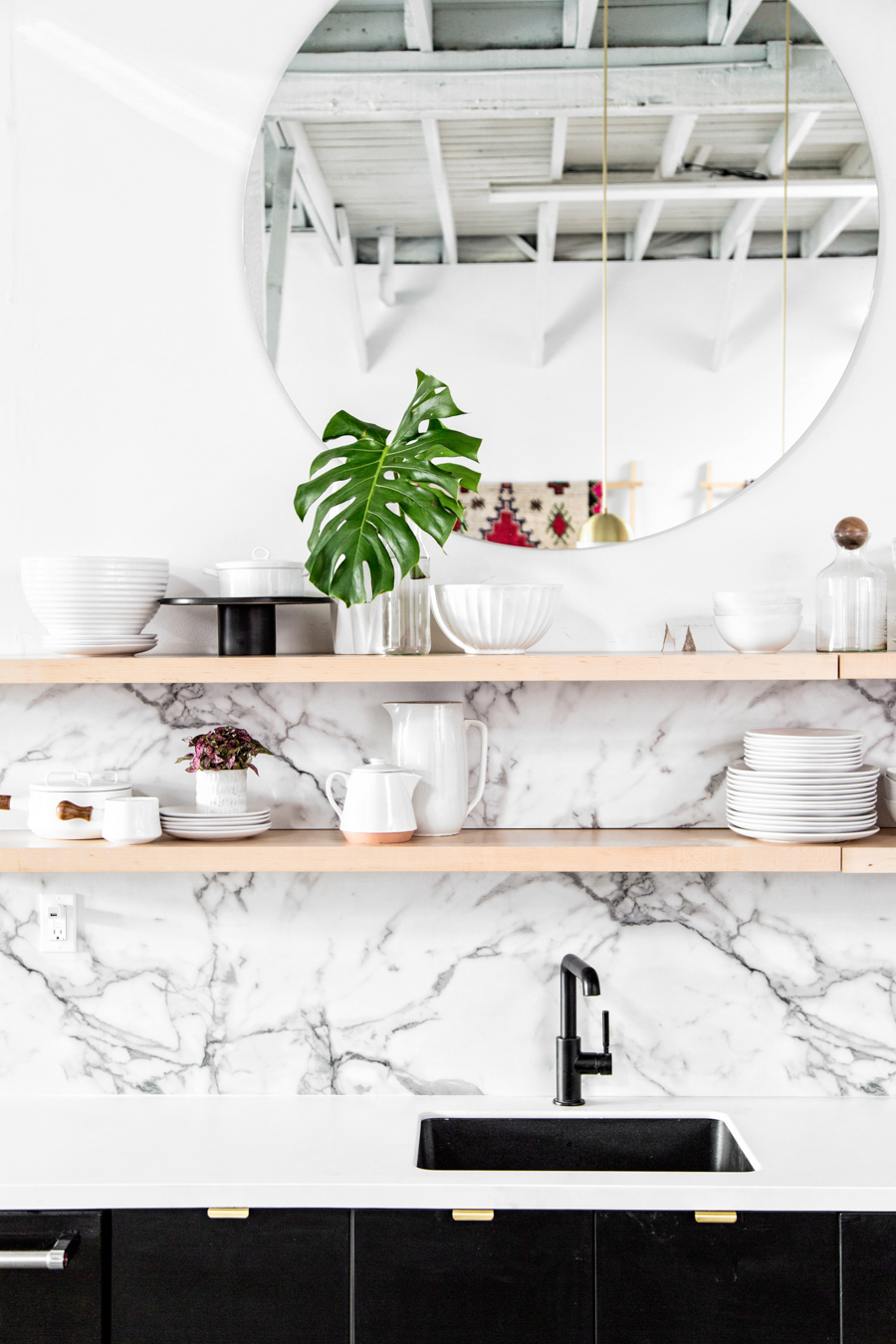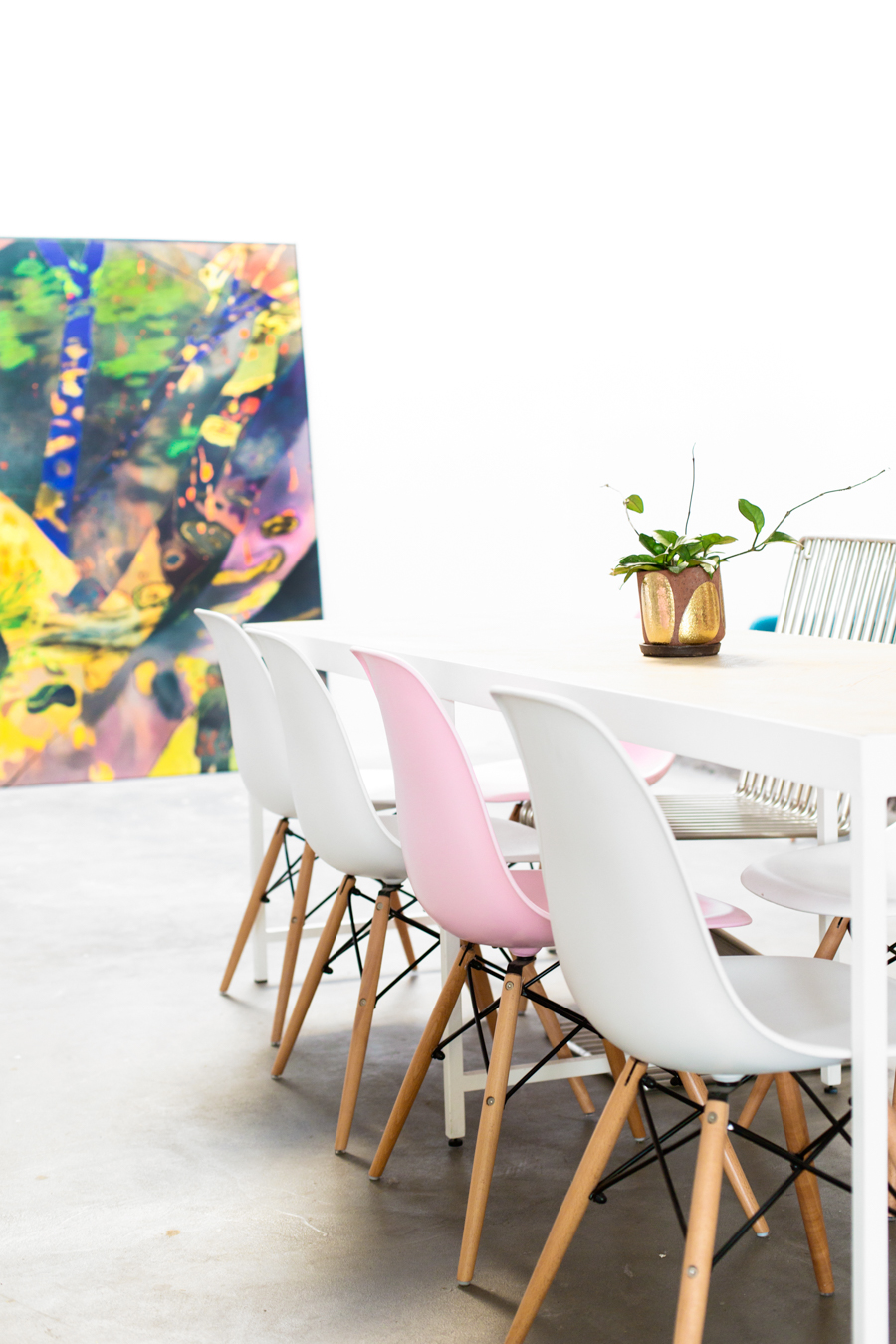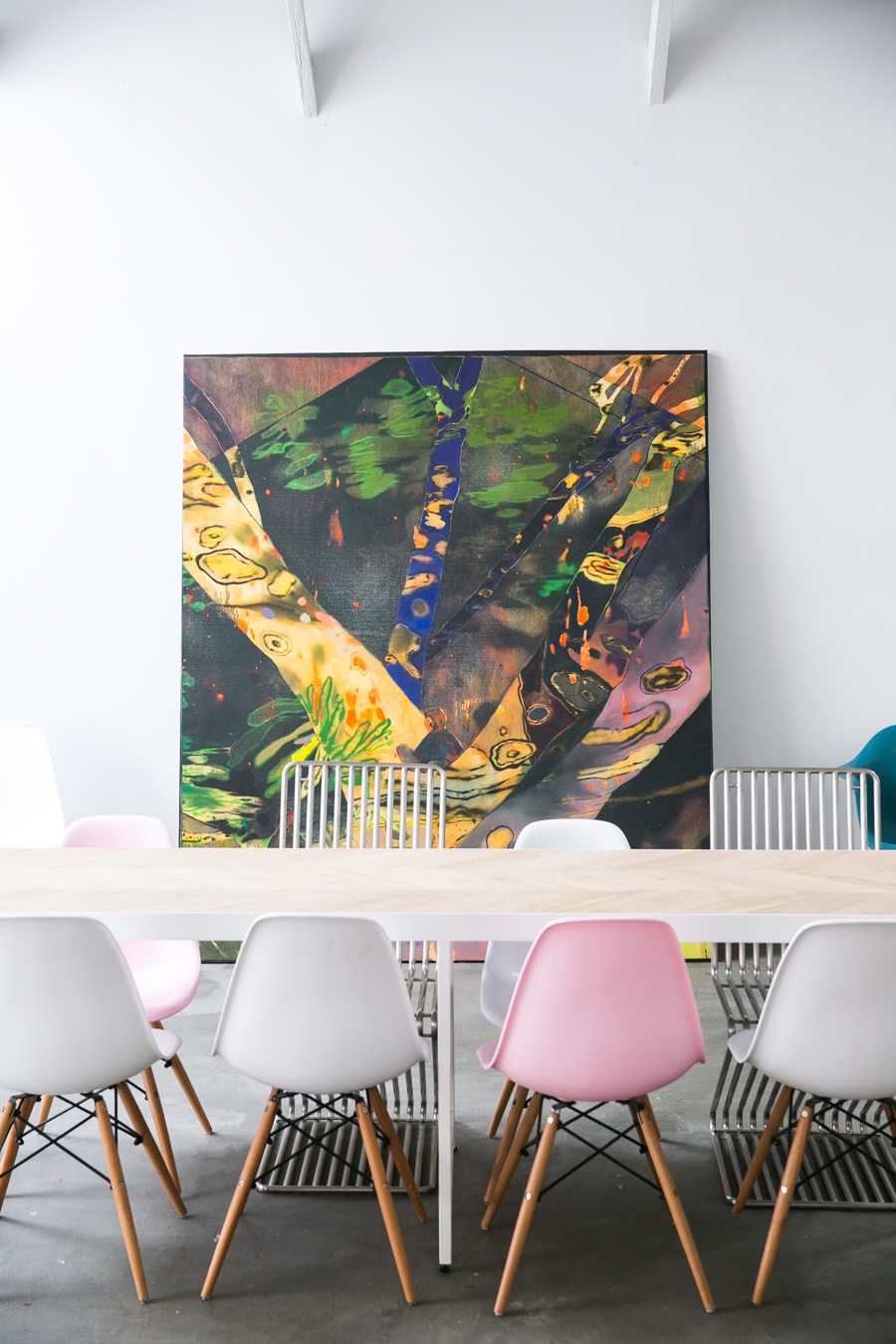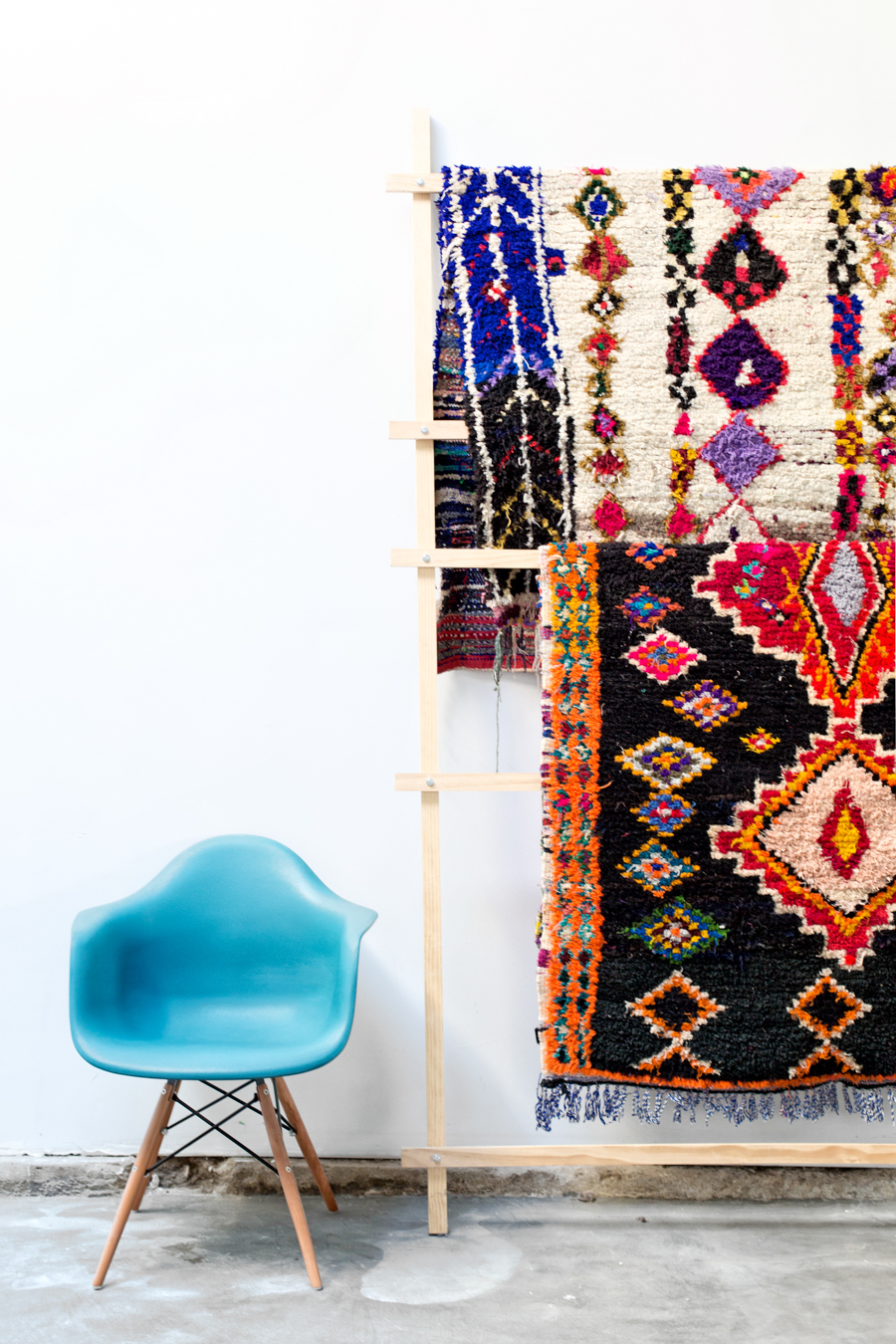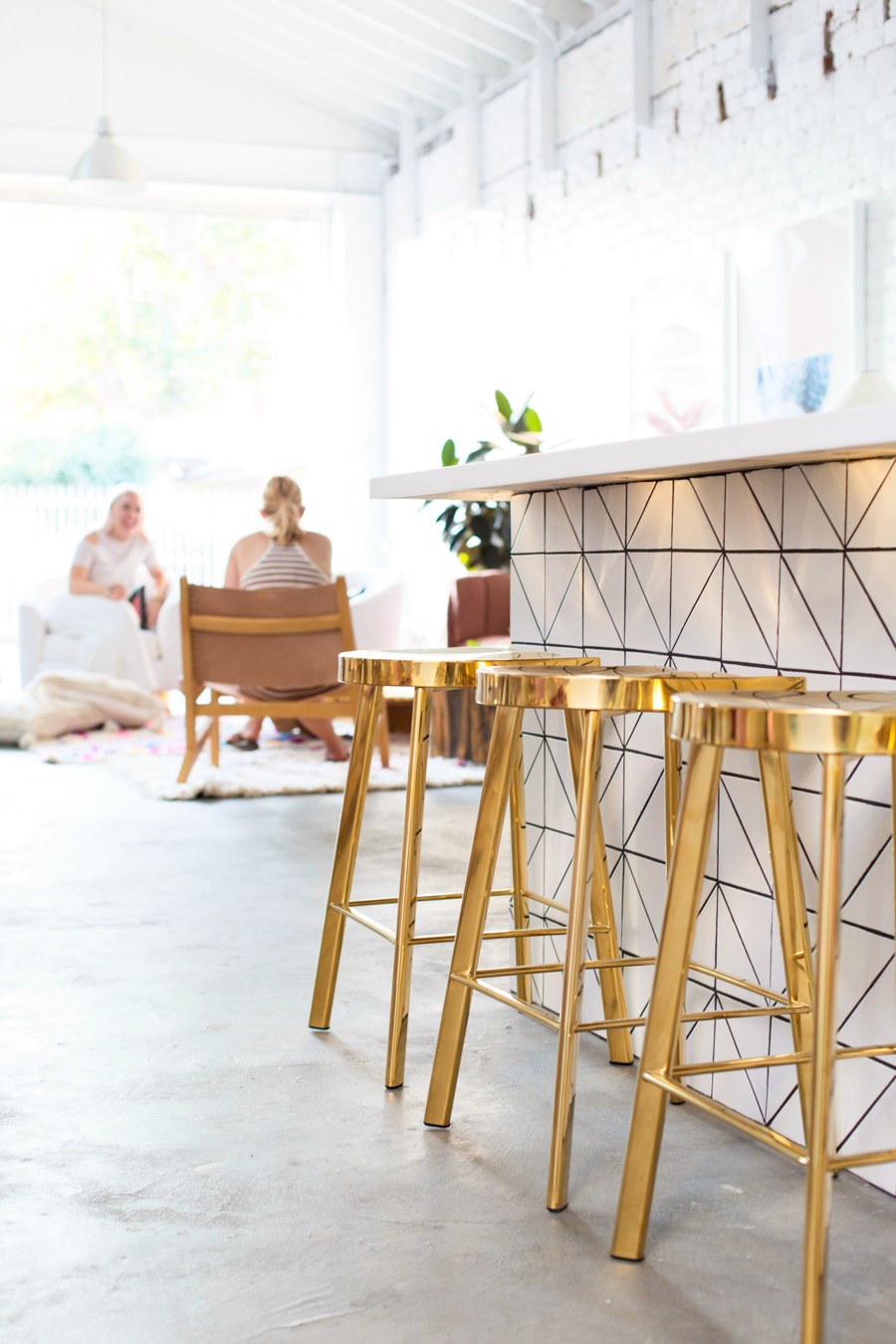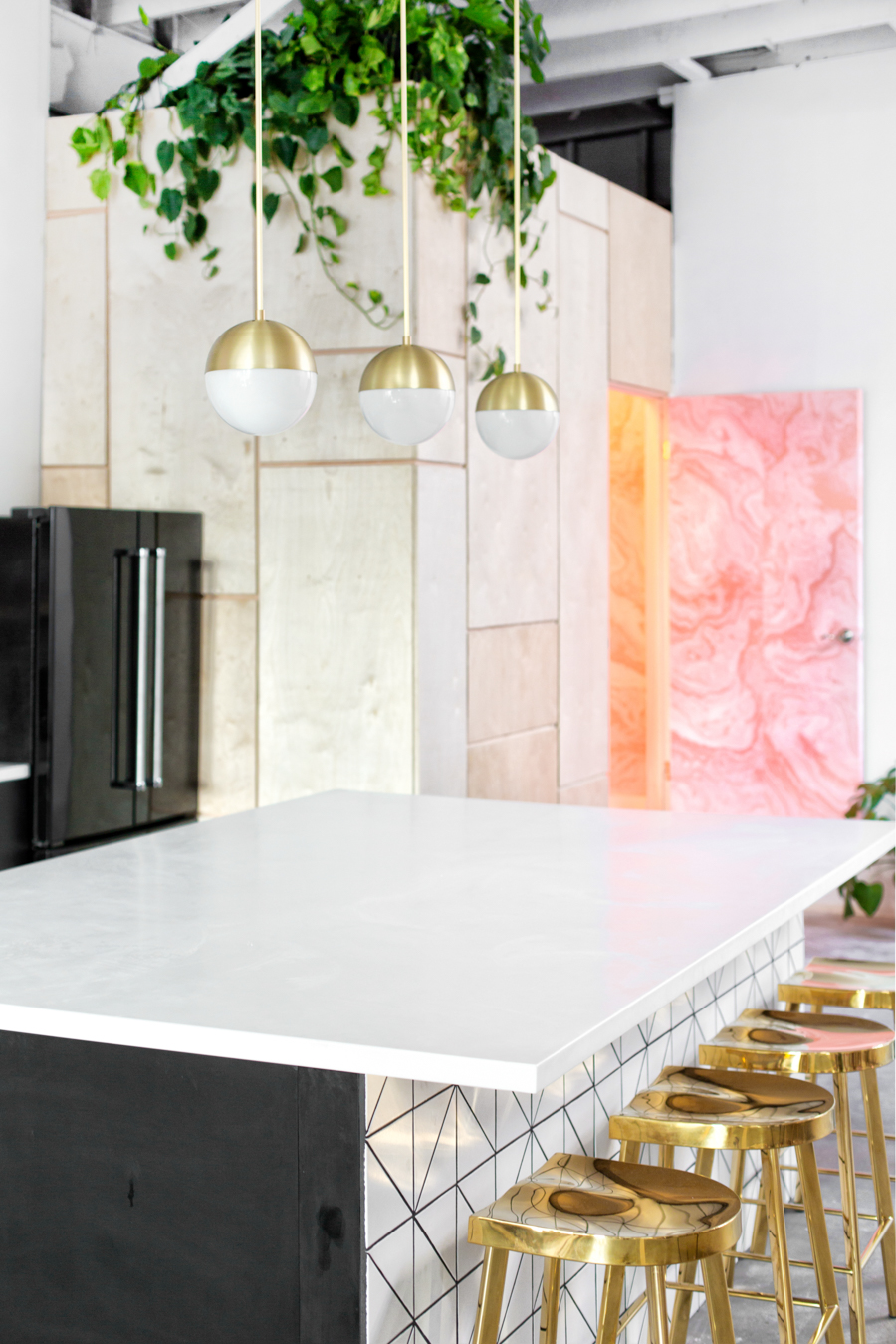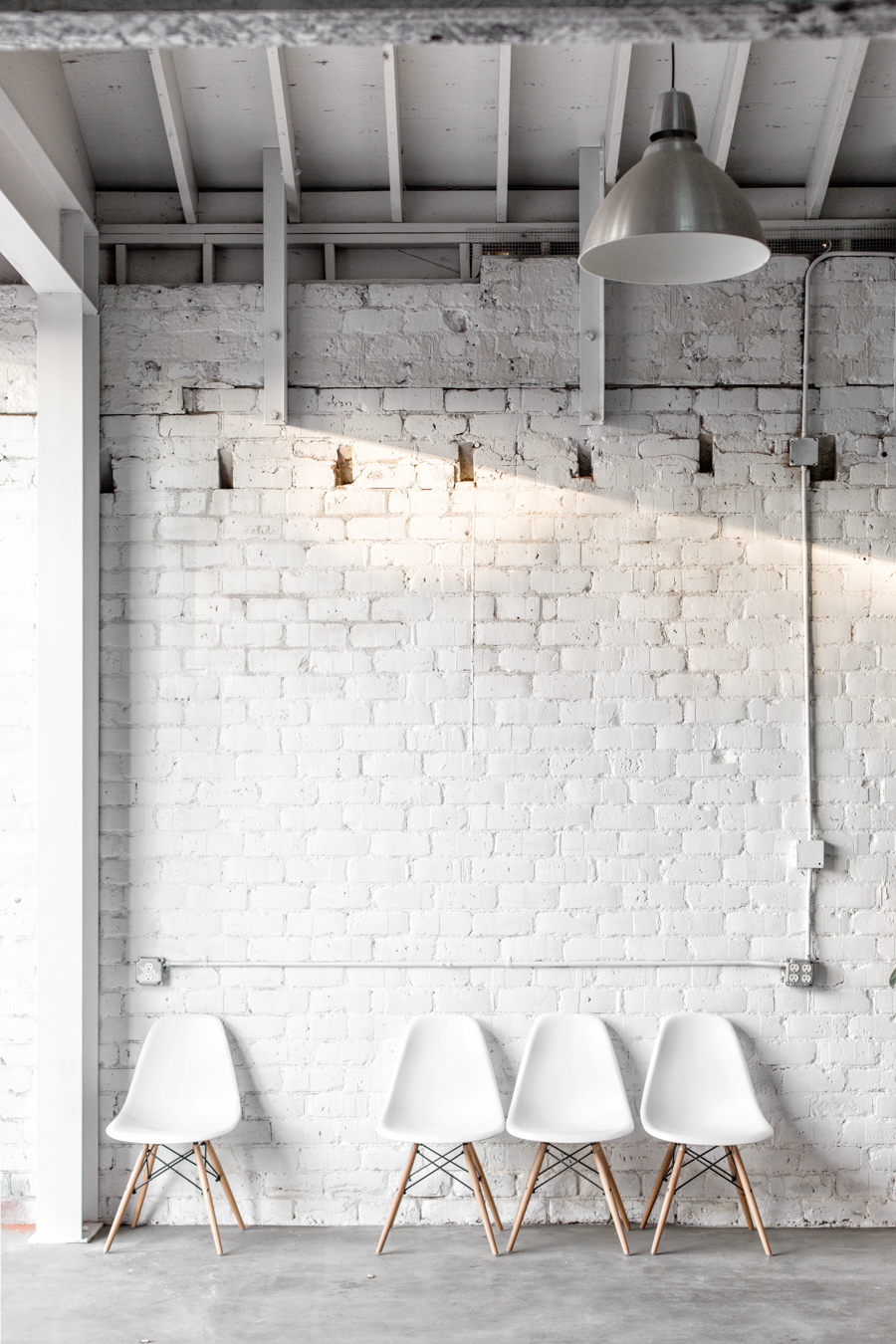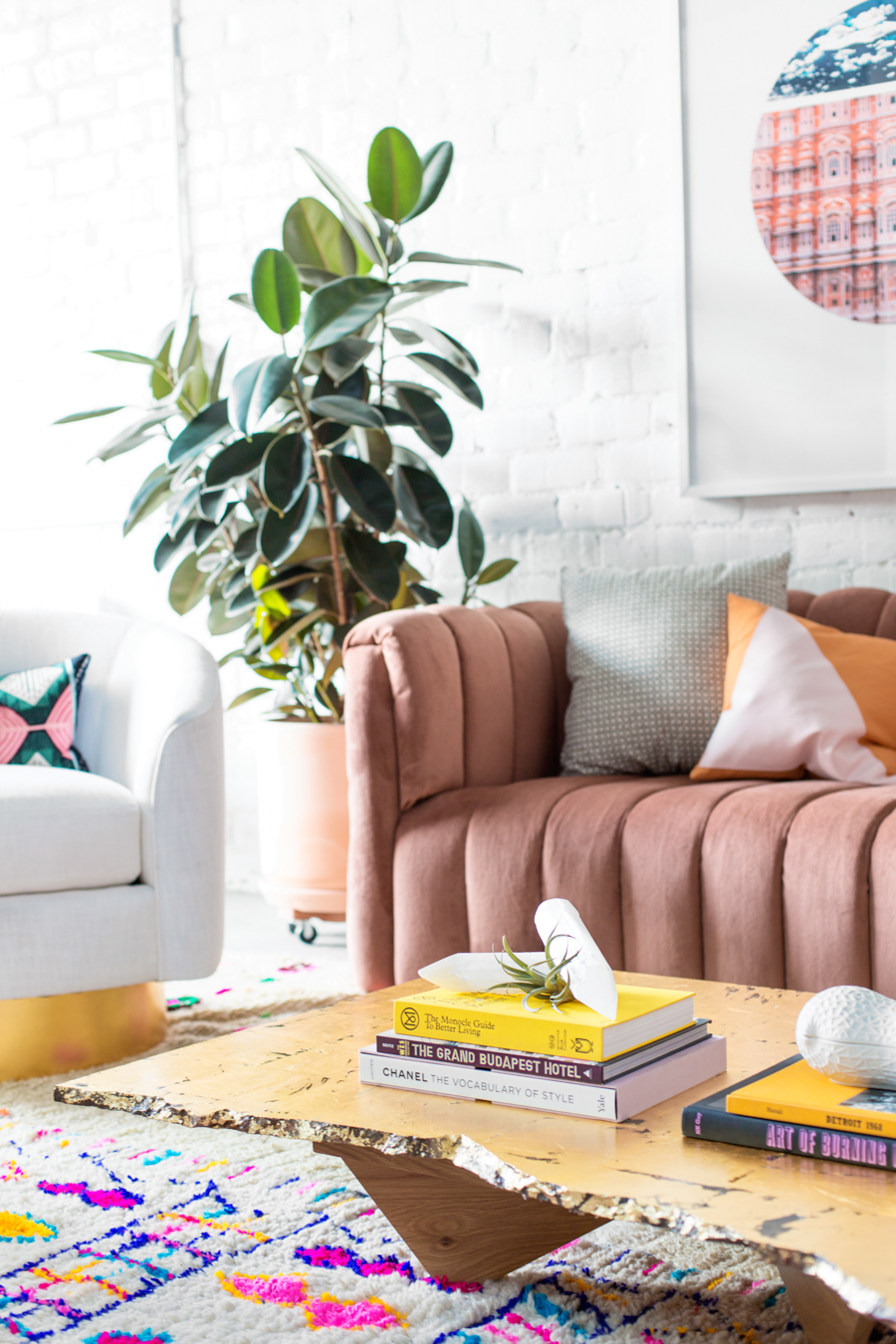 Our beloved friend/designer, Sarah Sherman Samuel, created these before/after images and shared them on her own blog. They took my breath away! Be sure to check out her own post here to see even more images of the space and to hear more on her designing process.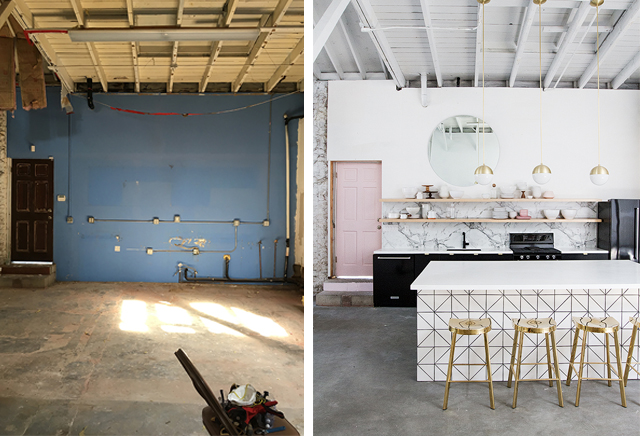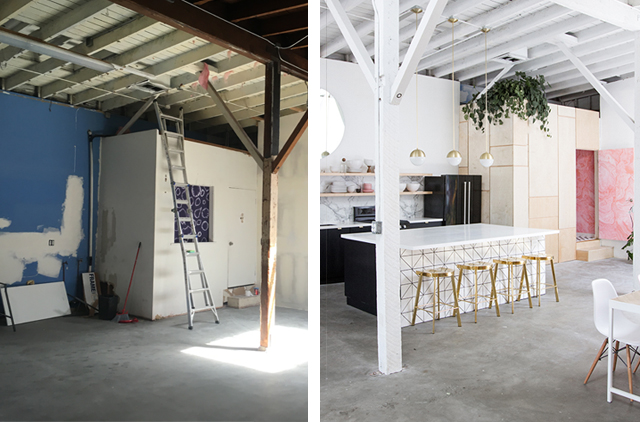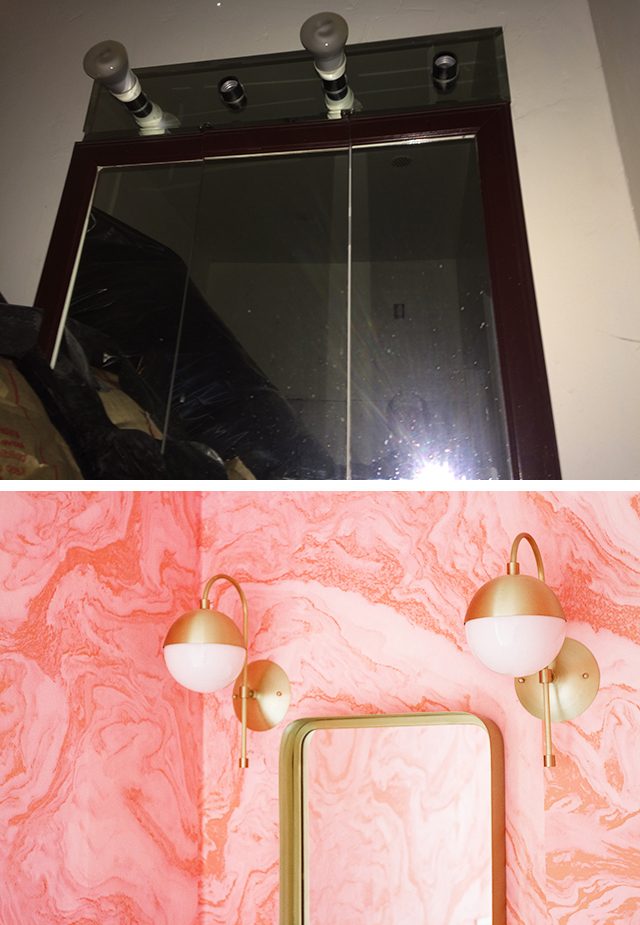 If you want to read more about our WHY and also our vision for Light Lab now that it's complete, don't forget to check out the interview on Design*Sponge!
Thanks so much for following along with our journey and for celebrating the finished result with us! xo
CREDITS:
Photos by our amazing friend Jeff Mindell
Space design: Sarah Sherman Samuel
Additional Styling: Anne Sage
Kitchen:
-fridge, dishwasher, oven, bev cooler from Kitchenaid
-backsplash and countertops: Formica Corporation (product names: Calacatta Marble from the 180fx by Formica Group line; Arctic from the Formica Solid Surfacing line Countertops)
-cabinets + floating shelves: Semihandmade Cabinets
-pendants: Cedar & Moss 8" lights from Rejuvenation
-white wall paint: Nova White by Glidden Paint
-faucet: Brizo
-island tiles: Fireclay Tile
-island counter stools: High Fashion Home Stools
Bathroom:
-sink: Duravit from Wayfair
-faucet: Kohler from Wayfair
-toilet: Duravit Starck 2 from Wayfair
-tiles: Fireclay Tile
-framed photo: Max Wanger Print Shop, framed by Simply Framed
-wallpaper: custom design by Sarah Sherman Samuel, printed by Limitless Walls
-wall-mounted cabinets: IKEA
-acrylic towel bar + toilet paper holder: CB2
-towels: Yuka from Wayfair
-mirror: CB2
-lights: Cedar & Moss sconces from Rejuvenation

Lounges:
-plant design by Folia Collective
-rugs: Coco Carpets
-framed art: photos by Caroline, designs by Sarah, framed by Simply Framed
-wall mirror: West Elm x Commune
-storage bench: West Elm x Commune
-wood chairs: ATG Stores 
-marble-topped coffee table: West Elm x Commune
-shearling chair: West Elm x Commune
– conference table: ATG Stores
– white molded chairs: ATG Stores 
– pink molded chairs: ATG Stores
– green molded armchairs: ATG Stores
– bent wire chairs: ATG Stores
-channel-back couch: custom design by Caroline + Anne, created at Alpha Upholstery
-white swivel chairs: Bernhardt Camino Swivel Chairs covered in Crypton 'Snow'
-gold leaf coffee table: DIY done by Jayden
-lamp: West Elm x Commune using C by GE LED light bulbs
-leather sling chair: West Elm x Commune
– reclaimed wood stump table: Pottery Barn
– brass sculptural vase: Pottery Barn
-gorgeous oversize painting: Adam Lee
-Light Lab logo: Alissa Bell Press