Earlier this week, I mentioned that our blog absence could (and would) soon be revealed, and today, the time has finally come!
If you follow me on Snapchat, (I'm teamwoodnote over there) this may come as no surprise, but, we have been working on renovating a 2000 square foot warehouse space in the Atwater Village area of LA. (I feel like I need to say that a few times, cuz we have kept it quiet for so long that I'm kinda ready to shout it! We are almost done with a 5 month project of renovating a warehouse, and it has nearly killed us, but I can't wait for you to see it! Yelling feels good sometimes. Y'know?) 
The space is called Light Lab, and Jayden + I share it with our dear friend and frequent-collaborator, Anne Sage. You've seen Anne many, many times on this here blog, for almost 5 years now, and it is safe to say you'll be seeing even more of her from now on. The 3 of us dove into this project seeing potential and possibility above all else, and through the countless hours of demolition, painting, wallpapering, tiling, cabinet building.. (and more), we have only become more grateful for the friendship and partnership that we share with her. (Anne, we love you!)
(A photo I snapped with my phone on our very first walkthrough of the space… feels kinda good to look at this now and actually see we're making progress!)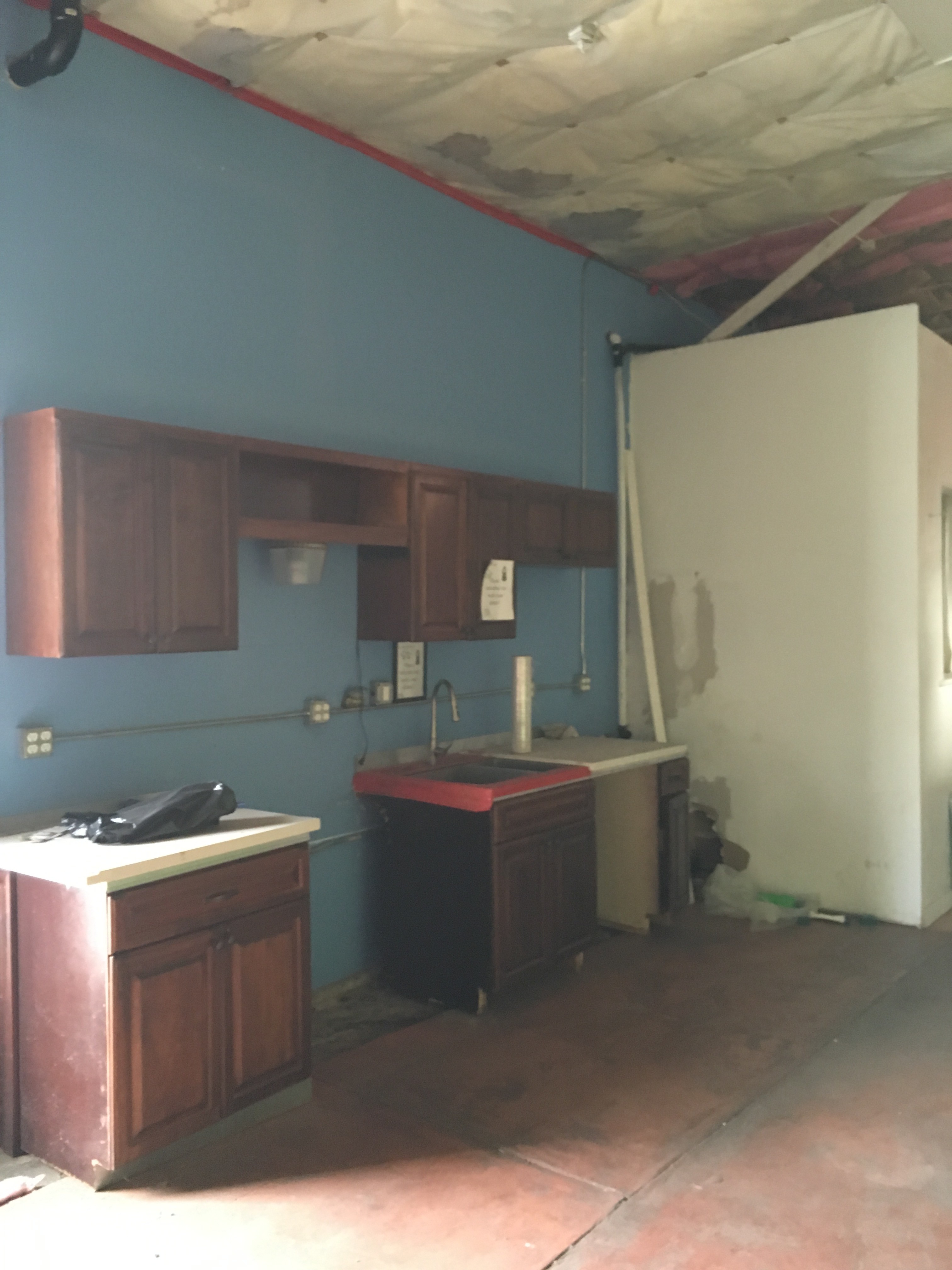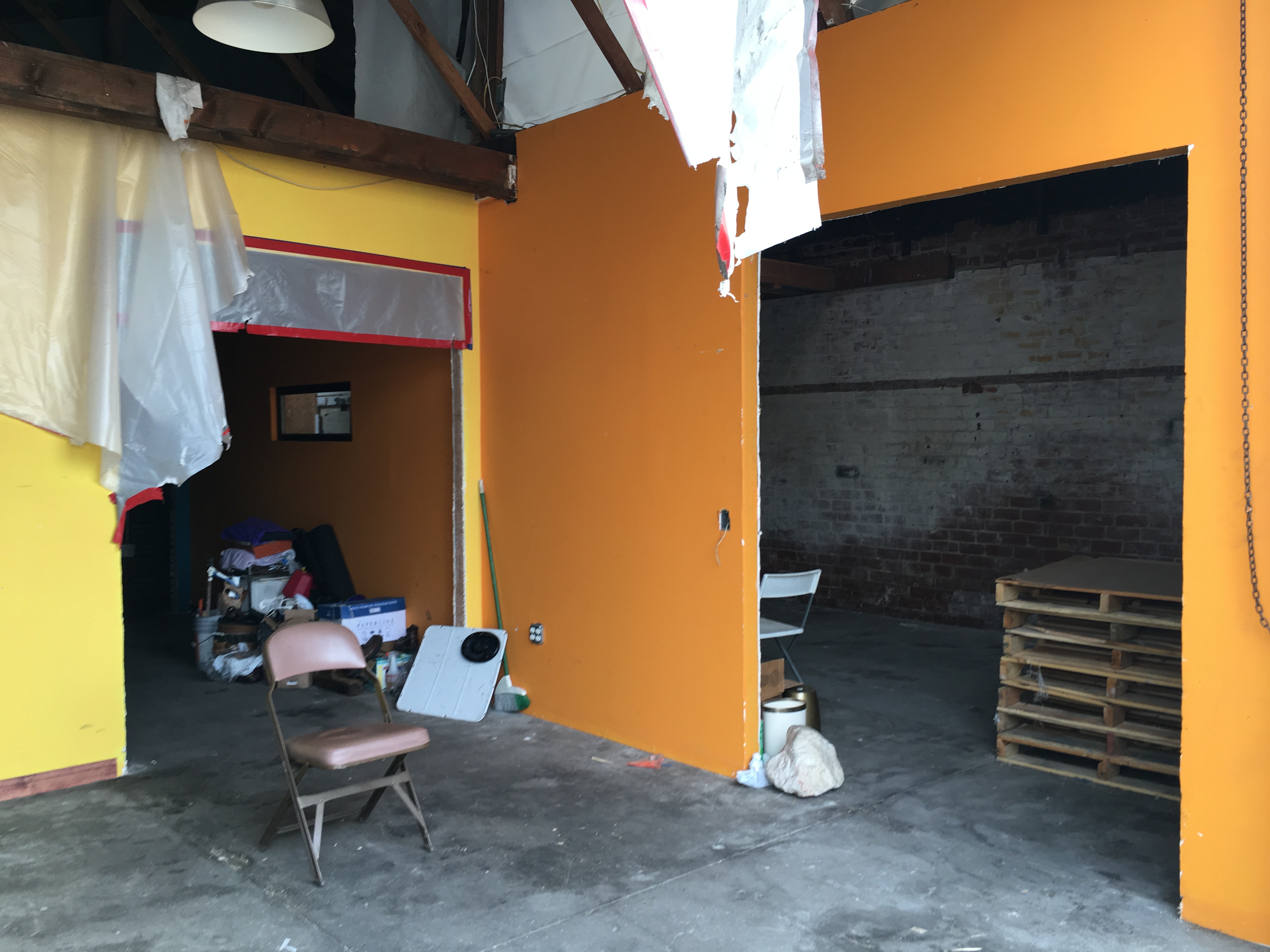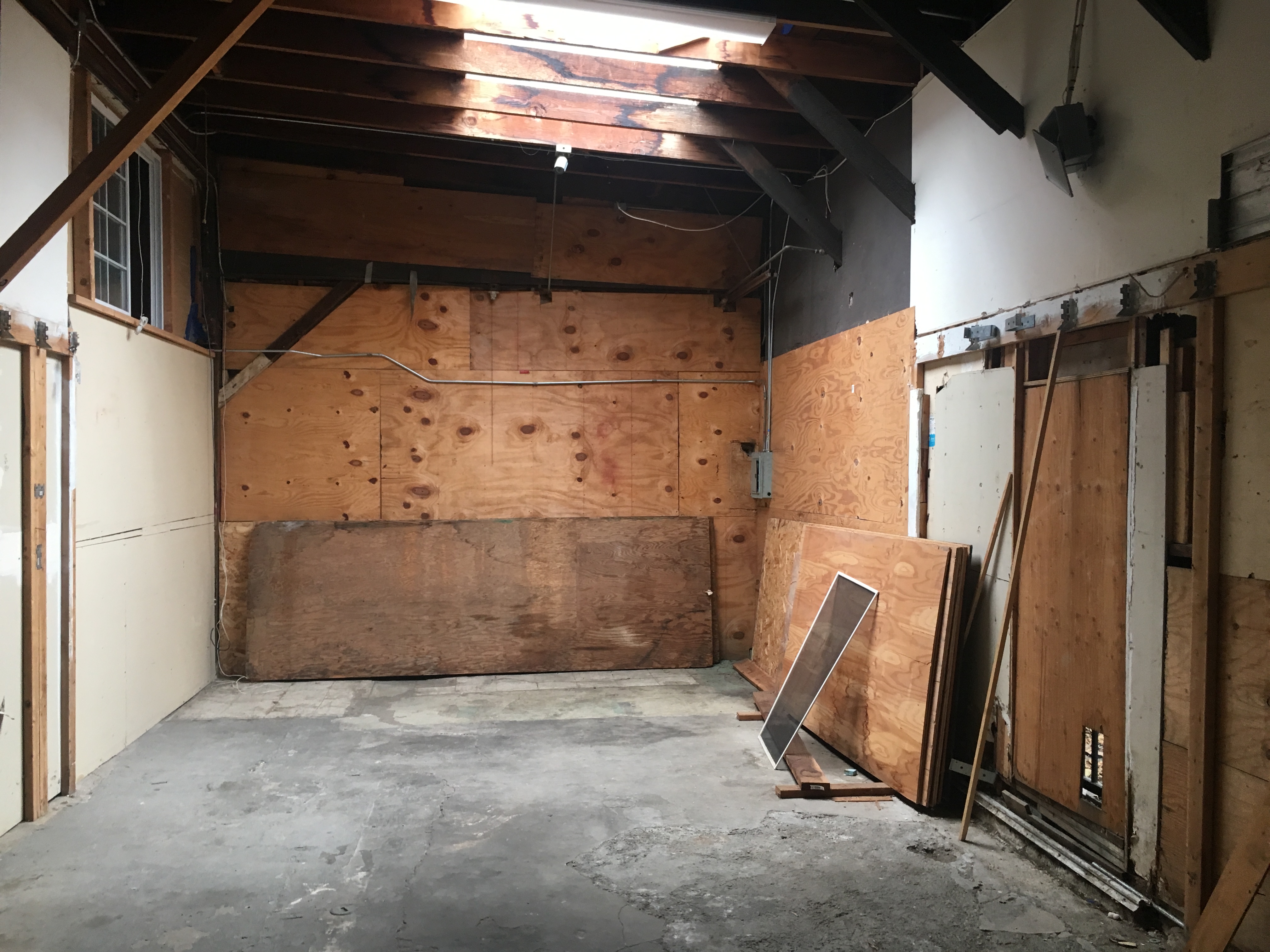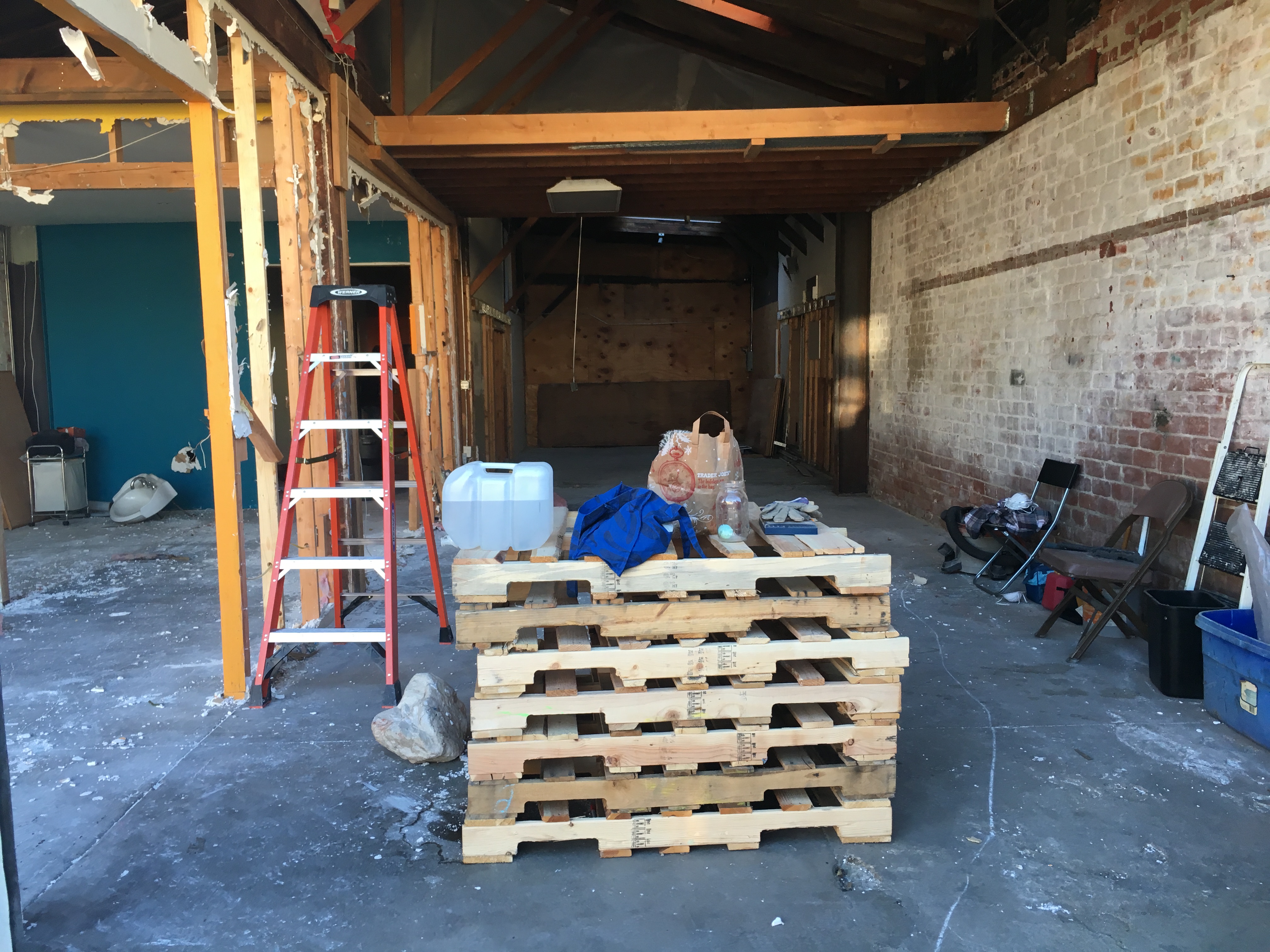 Since this has been such a mega process, we've been taking time lapse footage to document the entire transformation, and my incredibly talented brother Robert put together this little video to give you a glimpse into what we've already created…
After some mega days of demolition, we got to see a somewhat blank slate, and started dreaming about what we would put into the fresh space. Sarah Sherman Samuel is a long-time friend/collaborator as well, and someone that Jayden, Anne + I all absolutely respect + admire when it comes to interior design work and innovative aesthetics. I wrote her an email about the idea of designing our Light Lab kitchen, and then held my breath while I hit 'refresh' every 2 minutes. Working with Sarah on any capacity is always an absolute dream, and on a personal note, I couldn't have thought of anyone else on earth that I would have been so excited to collab with!
Turns out, Sarah was totally up for the challenge.. and she even was game to take on the addition of the bathroom design! Guys, it is so good. Like I-want-to-live-in-the-new-bathroom good. Sarah is sharing her design layout and process on her blog today, so be sure to head over here! She's giving away a lot more than I am in this post, so you don't wanna miss it.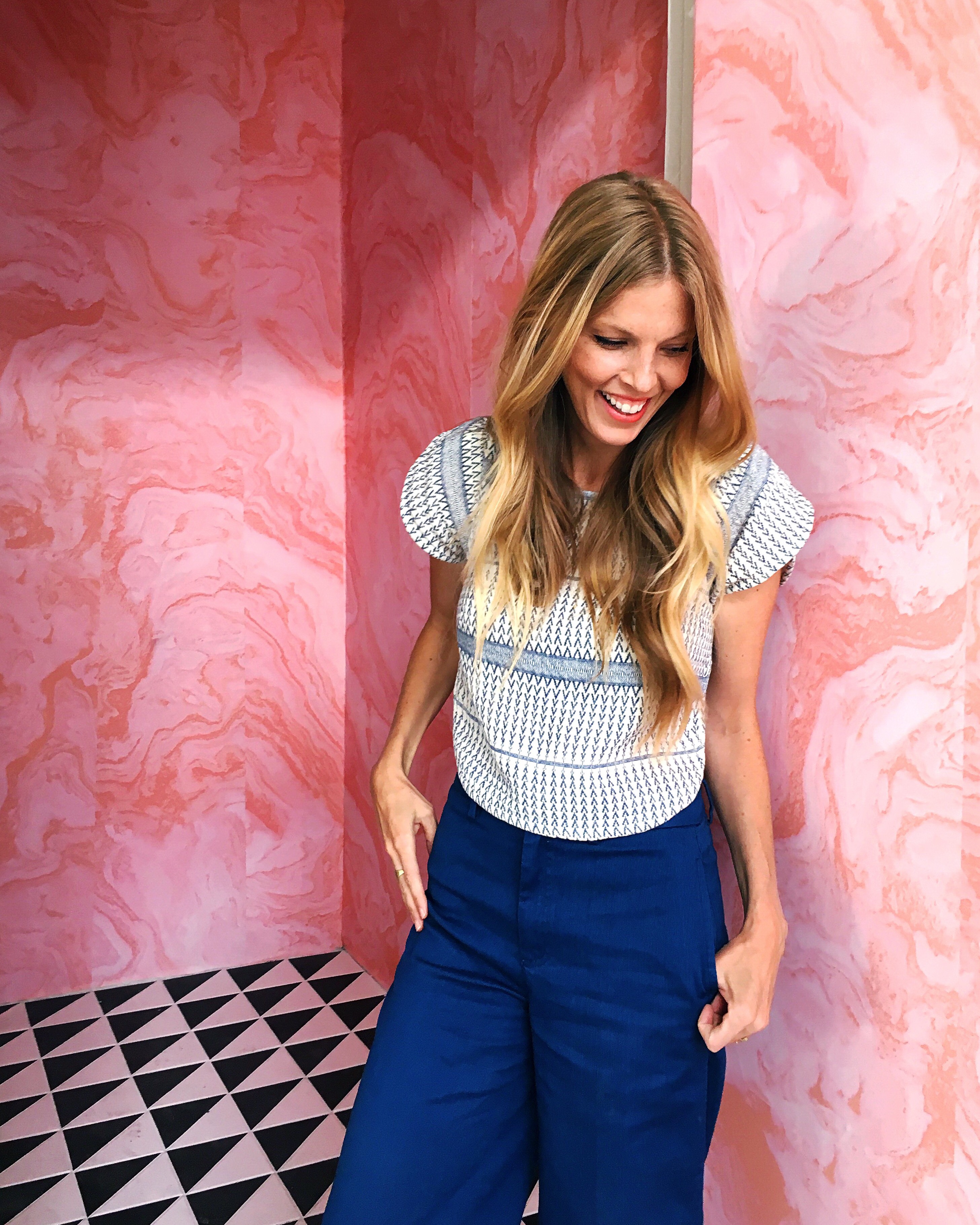 Though still incomplete, the space has already seen a few magic-filled events and a few miracles, too.. like the Gungor album launch/listening party, where 150 people sauntered in with smiles on their faces, oblivious to the fact that the toilet had only been functioning for the 29 minutes prior to their arrival.. or Ruby Roth's 'Help Yourself Cookbook for Kids' release where another 125+ people enjoyed a celebration, unaware of the newly completed wall that had been rebuilt hours before, due to the discovery that the electrical wiring in the space was not to code. Oh yes, this space knows miracles, and this space knows possibility. And we are only just getting started!
Stay tuned.. we're booking events now, and have some pretty exciting workshops / dinner parties / photo shoots up our sleeves beginning early June, plus, I'll be sure to blog again with the full tour once the space is complete, and will include all of the sources, too! Until then, don't forget to hit Sarah's post about her design process, and get a glimpse of what the finished space is gonna look like.. Happy Friday! xx