If you follow me on Instagram, you know I've been eyeball-deep in a living room / dining room makeover. Today, I thought I might let you in on a little preview of the inspo that's been swirling around my brain. I've been pretty secretive about what our home looks like at the moment (super unusual for me to be secretive about anything!), but why not slip a little sneak now?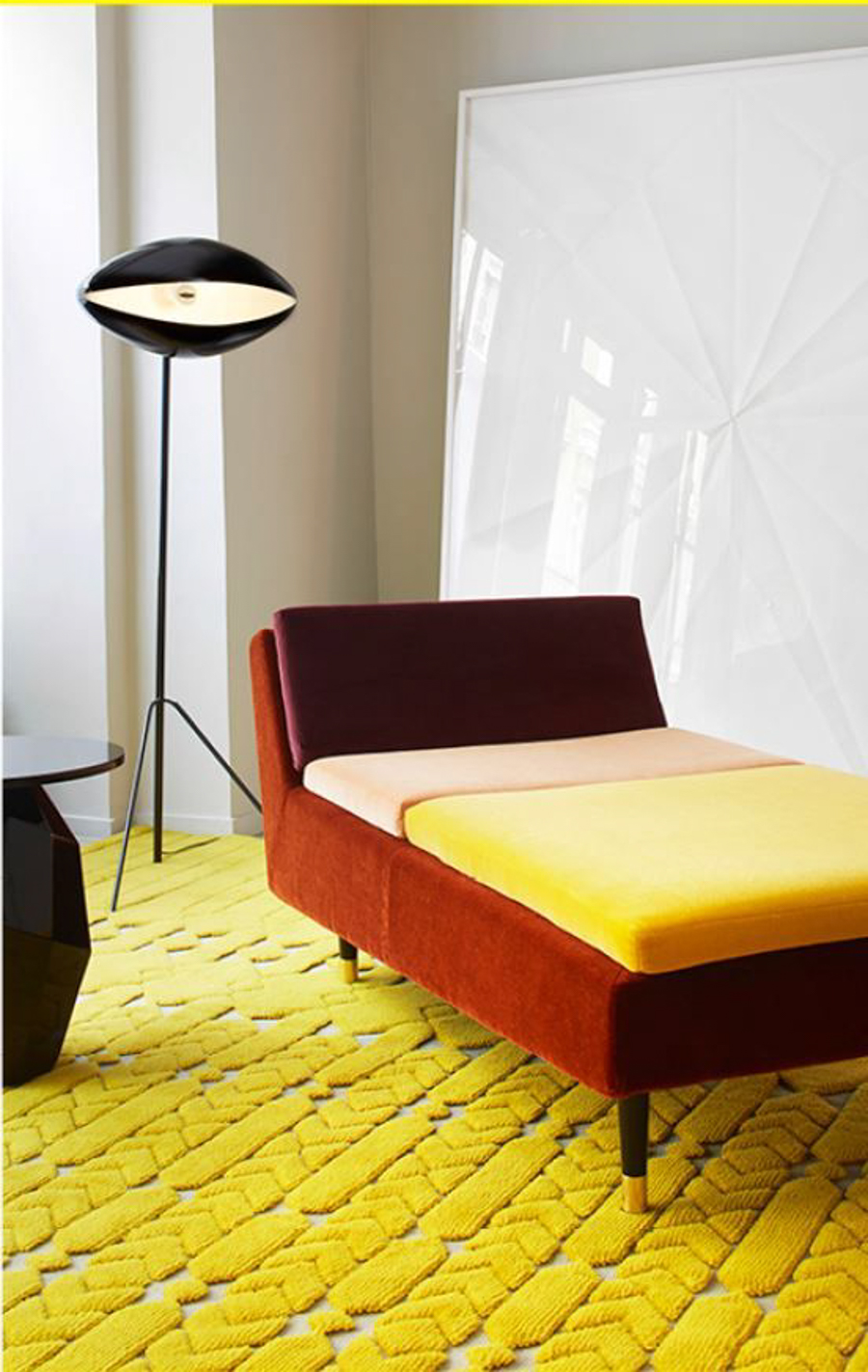 As a photographer, creativity is my job. And I love it. But I've also realized that I really crave a creative outlet that is mine, where I don't have someone to 'report' to.  Interior design has become that outlet, and I just can't get enough.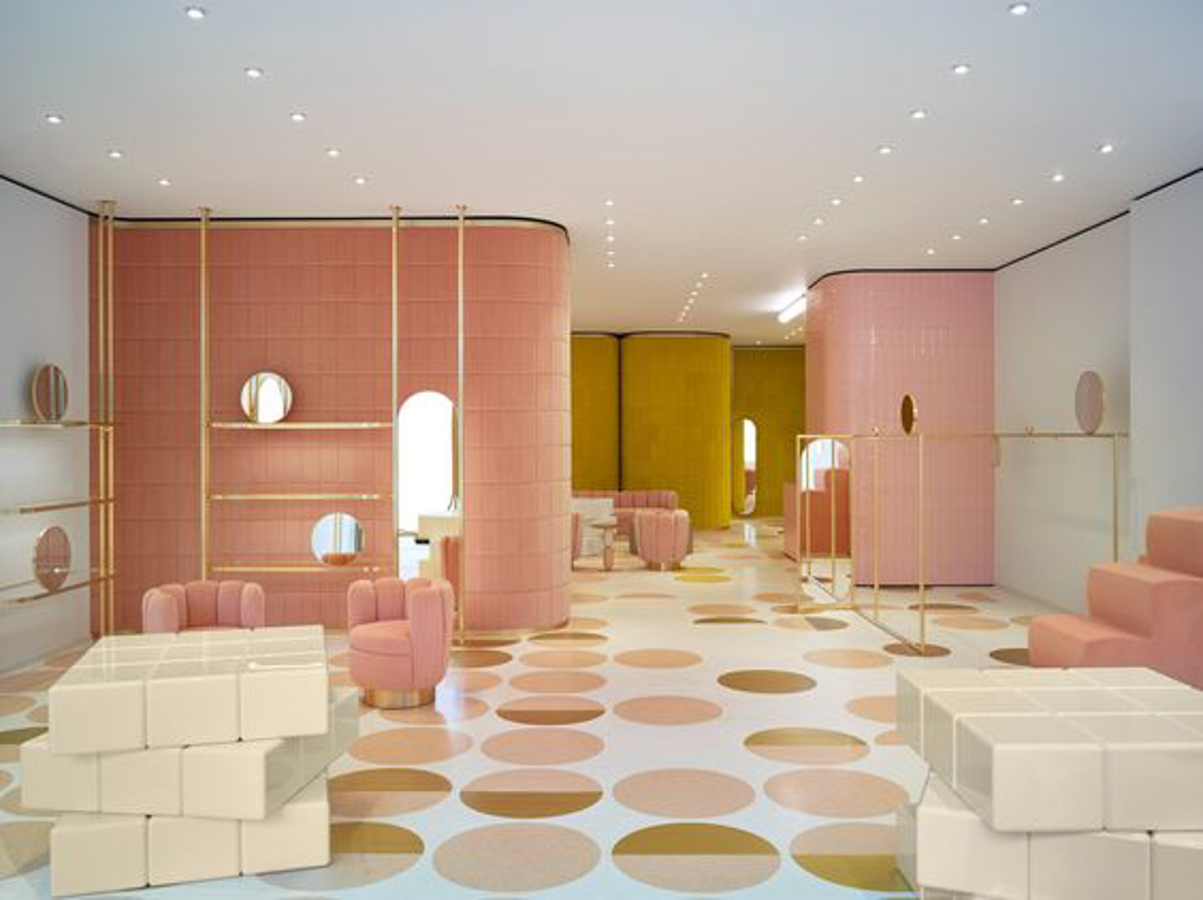 The strongest inspiration for our living room / dining room makeover comes from India Mahdavi. Known mostly for her restaurants (like Sketch in London) and boutiques, (like Red Valentino, also in London) India is fearless with her use of color and ability to pair unexpected shades in the same space.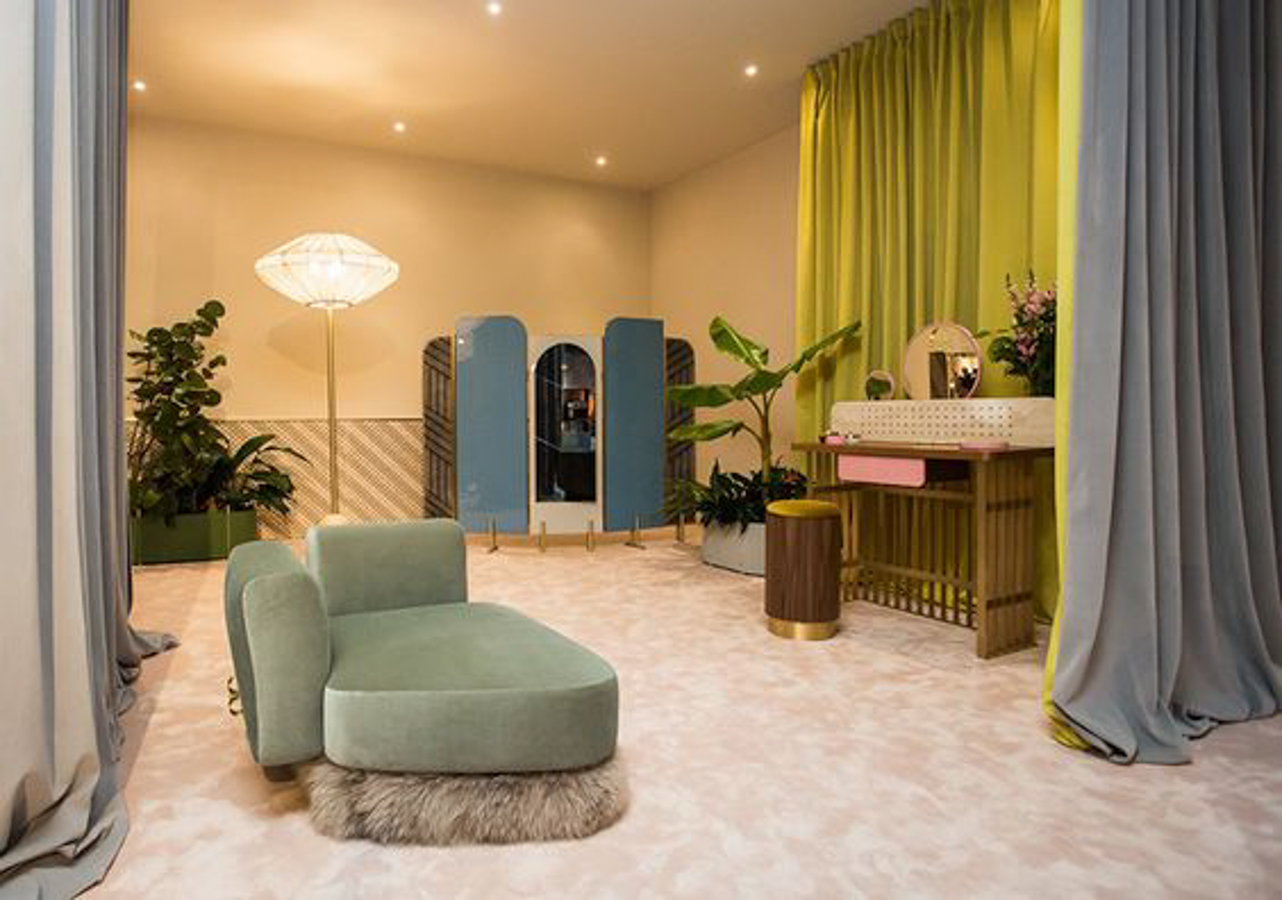 I've also been incredibly inspired by the '80s this year. Last year, I was obsessed with the '70s, (remember our bedroom makeover?) but it's almost as if my inspo timeline is 'in time' with time, because the late-70s that I loved last year has become the early-80s this year. Hey, it happens.
I adored Fendi's Happy Room designed by Cristina Celestino for Design Miami last year. The chunky furniture, mixed textures, non-white walls and opulent use of velvet just has my heart rate goin' up like I'm on a first date!
The last major piece of inspo comes from my most favorite furniture designer, Milo Baughman. Known mostly for his collaborations with Thayer Coggin, Inc. from the '50s-on, Milo's use of chrome(!) and tons and tons of burl wood has me with my hands clasped around a bag of smelling salts, that's for darn sure.
And so…
the inspo board.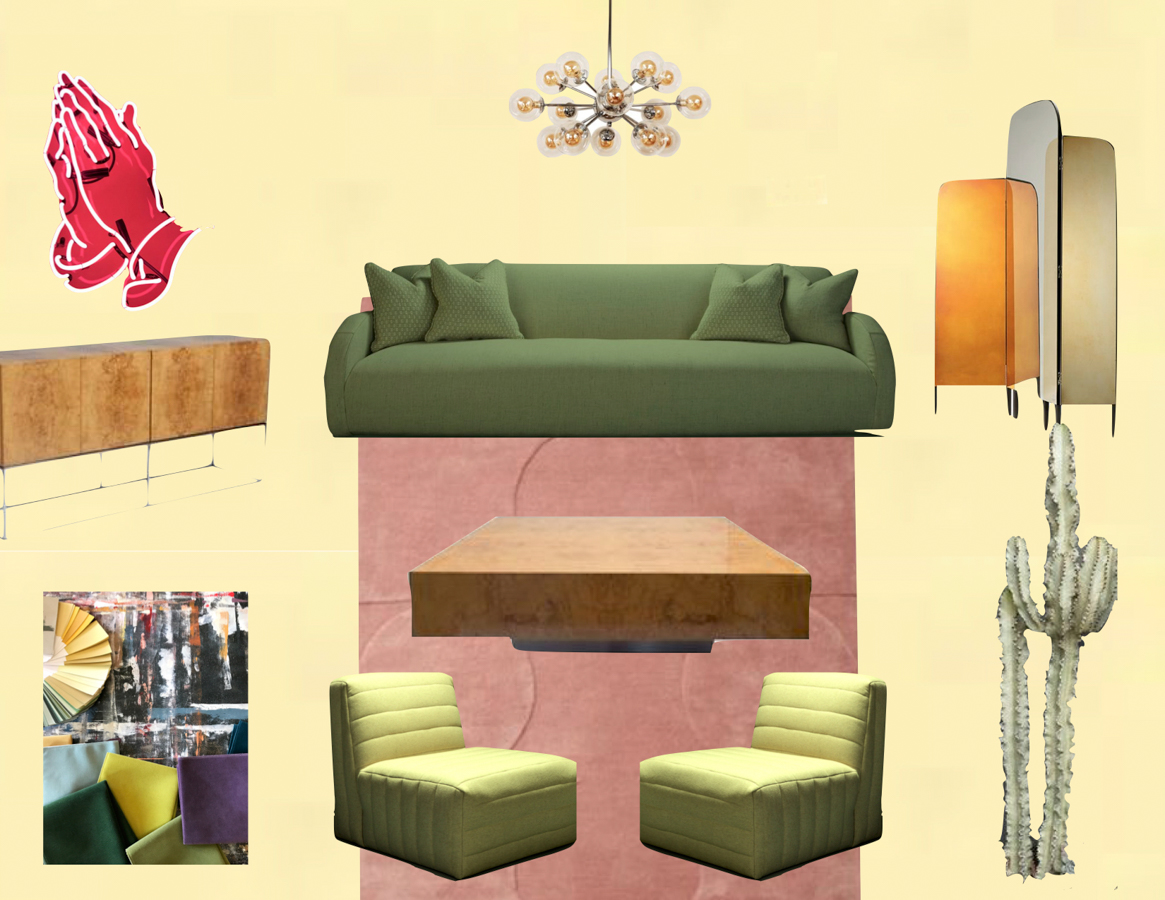 First off: no white walls. None. Bye, Felicia. Time for sum'n new! Enter: Portola Paints is saving the day in that department!
Next: the furniture! Velvet, velvet and more velvet.. always from my favorite Crypton Home, because it is cleanable and super stain resistant. Crypton covering two stunning Verellen silhouettes brings the chunky '80s glory that I see in my dreams.
I've been searching high and low for vintage Milo Baughman pieces that are 'affordable', and let me tell you, it is possible! Swooping Craiglist and pestering my friend Jason on a regular basis has me all kinds of satisfied. The makeover is so close and I can't wait to reveal it next month!
Other folks you'll be seeing more from… Brite Lite Tribe, Studio Proba, Folia Collective and maybe even a few more ?!
So what do you think? Could you live in a space this color-filled? 🙂